They're fashionable. They're forever. And just like all best friends—they make us shine. But we're not just talking about diamonds. While we appreciate (and agree with) the age-old sentiments of Hollywood star Marilyn Monroe, we can't help but find the lyrics Diamonds are a girl's best friend a little exclusionary. After all, no two of our BFFs scintillate in quite the same way. And neither should women's jewelry.
Ok, so diamonds are renowned for their timeless brilliance, but various jewelry pieces from the best jewelry brands can be just as sophisticated and equally classical. Cartier's signature Love bracelets possess the uncanny ability to appeal to coronated queens and the Kardashians alike. Tiffany's sultry tanzanite's are a lifelong antidote to Monday blues. And Bulgari's Dream necklaces are a quintessential family heirloom.
Don't get us wrong; we have nothing against expensive diamonds. But the best thing about best friends is that we can have more than one. In fact, we're encouraged to have many. The same goes for our jewelry collections. Yes, it's easy to get stuck in the same accessory routine. But where's the fun in that? We say more is more when it comes to jewelry collections. And we're pretty sure Marilyn would agree.
Today the best designer jewelry brands are producing exciting new creations at affordable prices. So adding new additions to your (admittedly rather full) jewelry box is less a guilty pleasure than a wise investment—right?
Clear cut and set in stone, here are the best high-end jewelry brands—from the instantly recognizable classics to true hidden gems (excuse the pun)—to add to your arsenal and spice (sparkle) up your many ensembles.
The best designer jewelry brands for women
To help you find the jewelry brand that's best for you, check our style guide to choosing the best jewelry brand for women after the list.
Linjer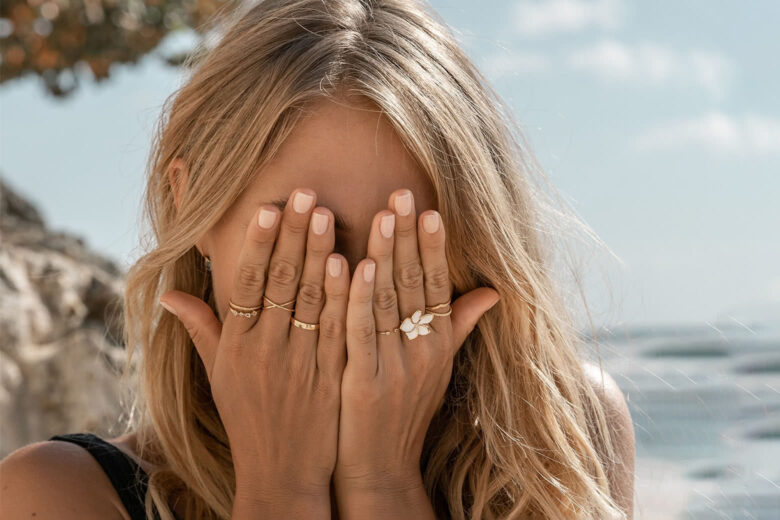 Linjer jewelry tells a story of sustainable, affordable luxury. Launched in 2014, to fill the gap between fast fashion and exorbitant price tags, the understated jewelry brand showcases the same quality as the all time greats, but without making us pay for labels. By cutting out the middleman and reducing unnecessary costs, the thoughtful brand sells directly to the consumer, enabling thoughtful women to appreciate its scintillating accessories.
When it comes to sustainability, Linjer is just as conscious. Made from recycled, long-lasting materials, ethically-sourced gemstones, and lab-grown diamonds, every considered piece pays its respects to mother nature—and looks fabulous doing it.
Cuyana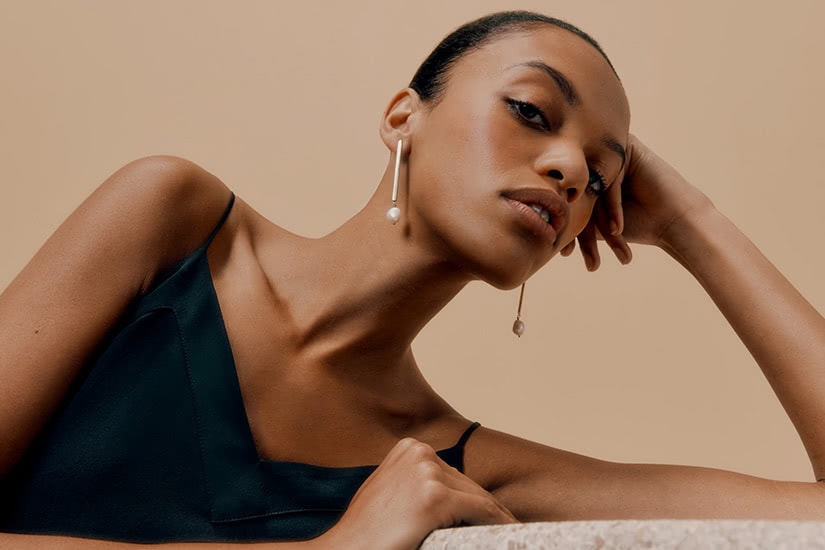 From Cuyana bags to Cuyana leggings, and now Cuyana jewelry, it seems that we can't get enough of this sustainable luxury fashion brand. Who can blame us? For timeless designs that transcend trends and turn heads, no one does it better than Cuyana.
The brand's jewelry range currently mainly consists of earrings and embellishments. But—as in the brand's own ethos of 'Fewer, Better Things'—in this case, less is definitely more.
Cuyana's embellishments are also particularly intriguing, offering wearers a way to accessorize and personalize any hoop earring to create a very on-trend asymmetrical look.
Cuyana is your one-stop-shop, and one of the best affordable jewelry brands of the moment.
Nordgreen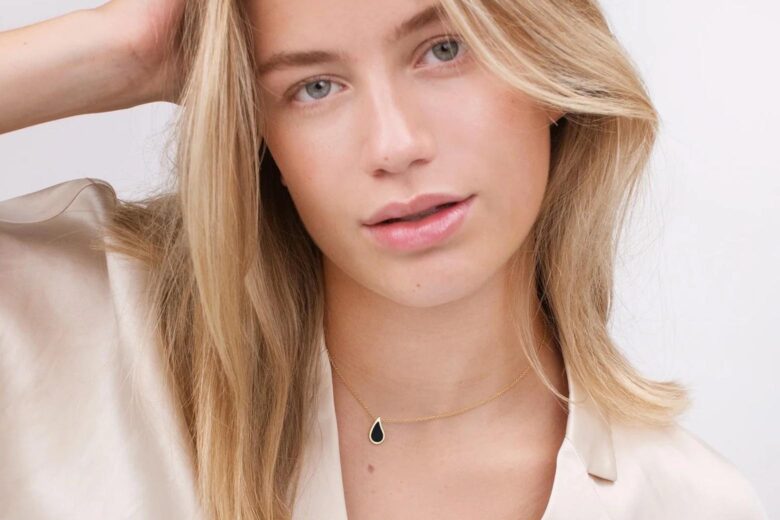 If there's one thing Nordgreen knows how to do, it's Scandi cool designs. Nordgreen may be best known for its understated timepieces (see our Nordgreen watches review). But its selection of understated fashion jewelry channels a similar quintessentially Nordic mood of sophisticated simplicity.
Founded in Denmark, Nordgreen is equally concerned with sustainability as it is with quality. And each jewelry piece is crafted with careful consideration for impeccable craftsmanship and protecting the planet. Plus, the brand's direct-to-consumer online approach also makes Nordgreen jewelry a lot more affordable than other brands of equal quality.
Anine Bing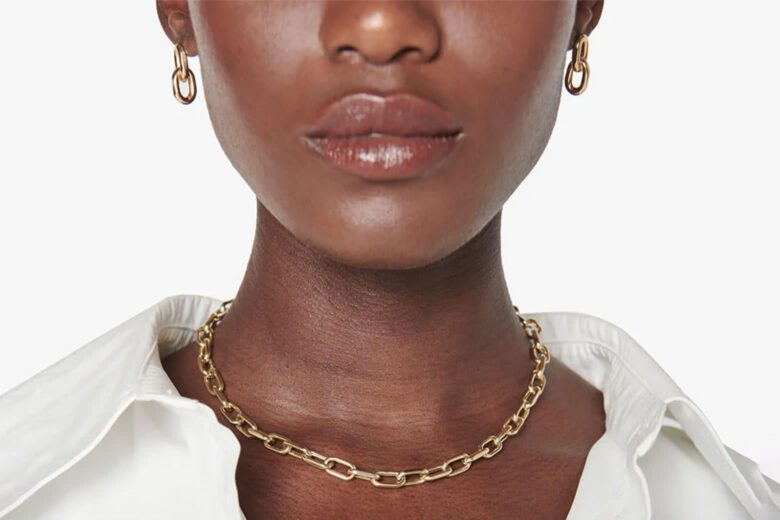 We adore everything about Anine Bing. But as one of our favorite jewelry designers, we're particularly partial to the Danish model's collection of beads and chains. Anine Bing is effortlessly chic and always on-trend.
From ball drop designs to contemporary rope links, Anine Bing has some of the best earrings for women. The brand's minimalist line of classic pearl chokers and bold chain necklaces is equally impressive. And if you're jumping on the Y2K trend, you're likely already fawning over the colorful beaded necklaces—which of course, are characteristically stylish yet undeniably sophisticated.
Vincero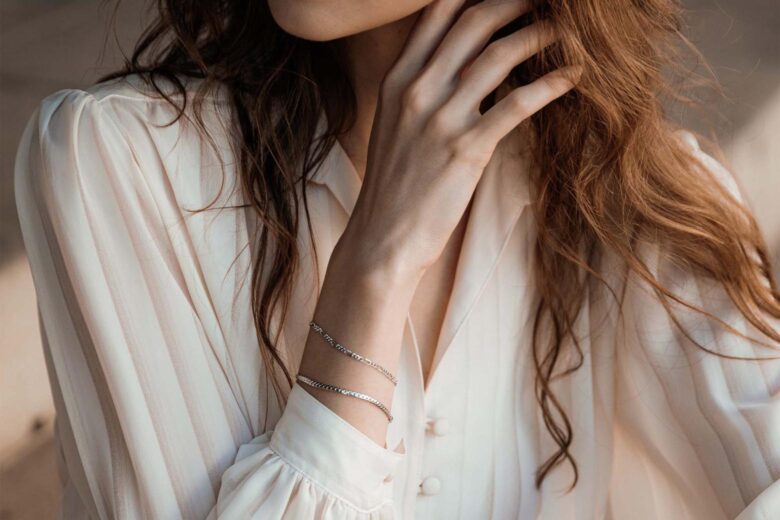 Derived from the latin term to win, Vincero lives up to its name in every area. Particularly in its collection of edgy yet elegant jewelry. Winning over our hearts with versatility and wearability, Vincero is a masterclass in modern minimalism.
Handcrafted from genuine sterling silver, each piece showcases impeccable attention to detail. While delicate accents—such as Italian marble—add a touch of individuality. Dress yours down with distressed denims and white tee. Or keep it classy in an LBD and kitten heels. Either way, Vincero jewelry is the perfect balance of understated sparkle.
TOUS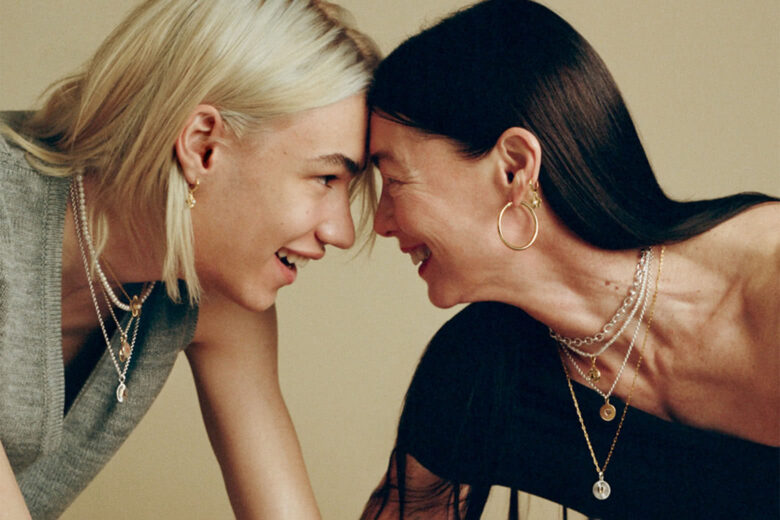 Looking for jewelry that doesn't take itself too seriously? Then TOUS, one of the world's most trendy jewelry brands, is for you.
The best way to convey the TOUS spirit? It feels like a celebration. Think snakes, horseshoes, elephants, four-leaf clovers, words like lucky, and scissor-shaped pendants, all parading through the collection like anything goes.
Check out the edgy vibes of the paperclip earrings. Or the flirty appeal of the brand's ear cuff designs. It's off-beat, imaginative, whimsical—and we're totally seduced.
And while the overall mood is definitely more fun than formal, there are also more pared-back creations like the TOUS chain choker, the perfect go-to for both work and Friday night cocktails. And definitely check out their women's watches.
Experiment with ring stacking, mix and match different designs, and play with the brand's funky motifs. Imagine those hearts and teddy bears dancing all the way up your ear. With TOUS, there are no rules.
WHBM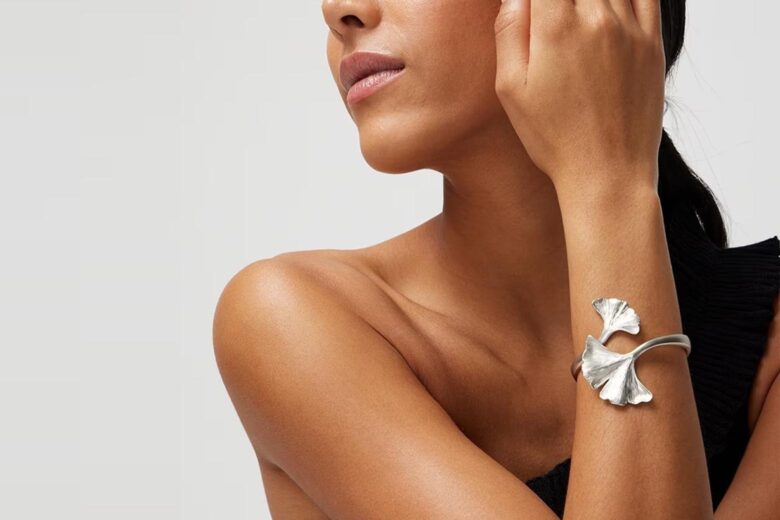 If you've peeked inside our wardrobes, you'll already know that we adore White House Black Market. But you may not know that they also have a line of jewelry pieces. Edgy but elegant, WHBM's fashion jewelry pieces intuitively elevate any ensemble.
Pair the brand's leather goldtone bracelet with your boho-inspired white dress. Or dress up your casual denims with a pair of oversized gold hoops. WHBM's layered chains are the perfect way to spruce up a minimalist aesthetic. And we adore the label's contemporary take on the classical pearl.
Gucci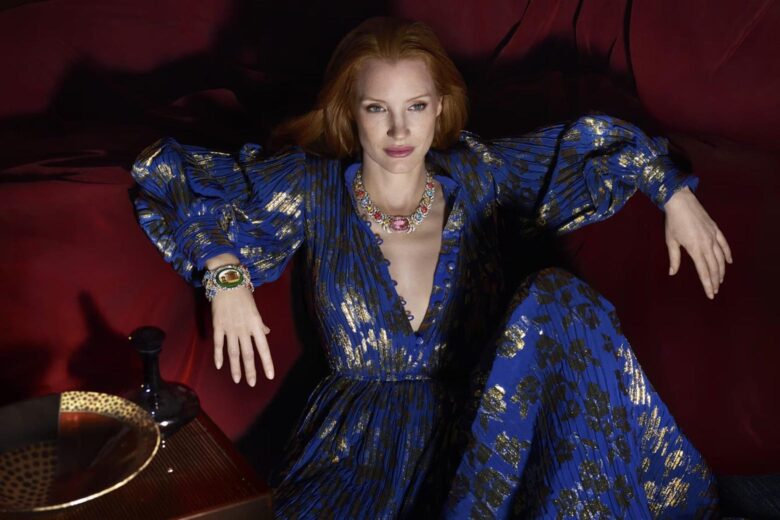 Marry the inherent glamor of the iconic Gucci fashion house with the intrinsic sentimentality of designer jewelry brands, and you'll have her smiling from ear to ear. Needless to say, jewelry is always a great gift, but there's something about Gucci that hits a little (a lot) different.
Maybe it's the "Made in Italy" cachet. Maybe it's the storied logo entwined in the narrative of Gucci romanticism. Maybe it's the perfectly chosen gems contrasted against delicate metals. But more likely, it's the uncanny combination of all of the above. Either way, you can't do much better than Gucci jewelry.
Missoma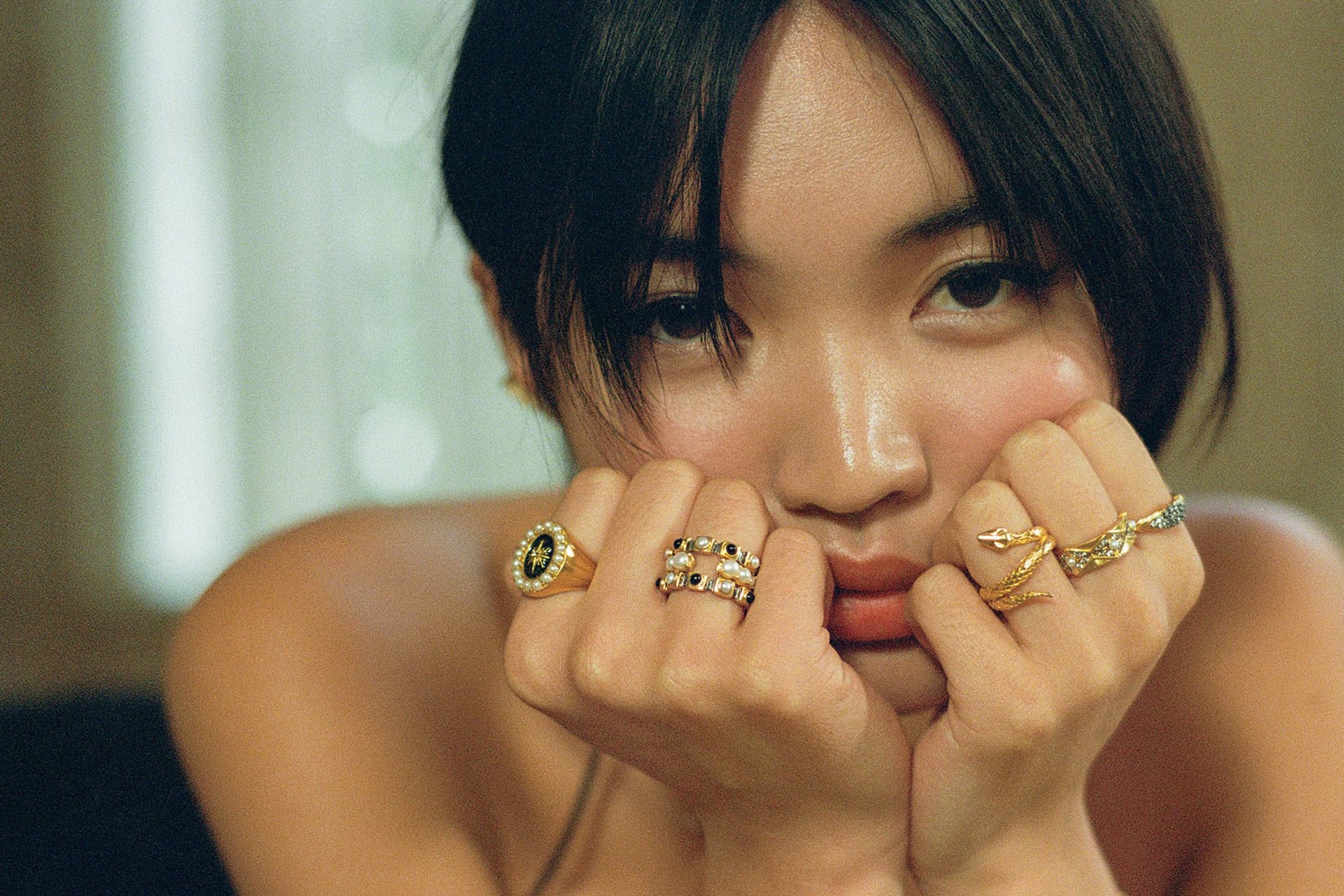 When it comes to affordable jewelry famously loved by royalty, London-based designer jewelry brand Missoma takes the crown.
A favorite of Kate Middleton and Meghan Markle, there's a lot more to be obsessed with when it comes to celebrity-adored Missoma.
For one, it's a women-founded brand—something we all want—nay, need to see more of. Missoma's demi-fine and fine jewelry collections aim to create contagious confidence whilst relying on ethical production methods.
Featuring colorful gemstones and 18-carat gold-plated brass, there are tons of gorgeous designs—from classic gold chains to coin pendants and charm hoops—to play with and enhance your everyday look. They are striking enough to be worn alone but look even better when layered. It's all about championing self-expression and having fun with your everyday jewelry.
Fashion-forward jewelry that is high quality, affordable, and sustainable? We can't stop telling our friends about it.
Kimai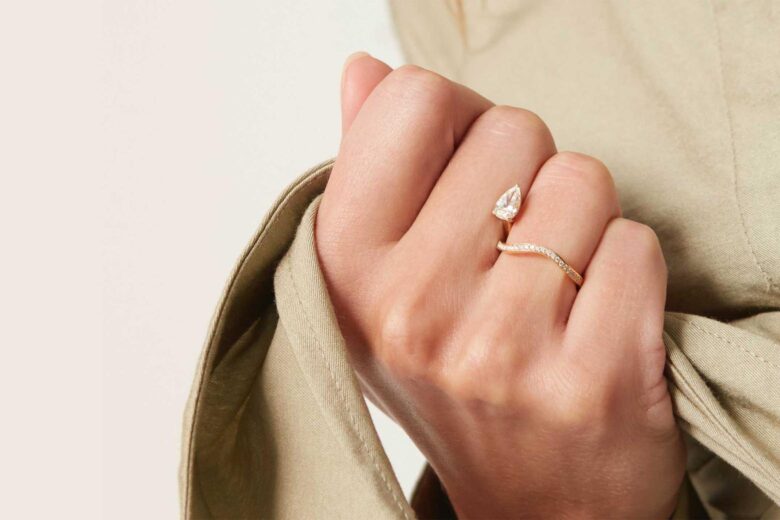 Founded in London in 2018, Kimai pays homage to the founders' Belgian heritage. While the brand's modern aesthetic simultaneously reflects a minimalist approach to accessorizing with the best gold jewelry for women.
Counting Meghan Markle and Emma Watson among its high-profile fans, this London-based jewelry brand crafts superb, sustainable pieces that shine. Kimai uses ethically sourced lab diamonds that are chemically identical to the natural stone. And it stays away from mines by repurposing recycled gold. But mines aren't the only things that Kimai has cut out. By eliminating the middleman, the designer jewelry brand is able to make its high end pieces a lot more accessible than similar quality labels.
Chopard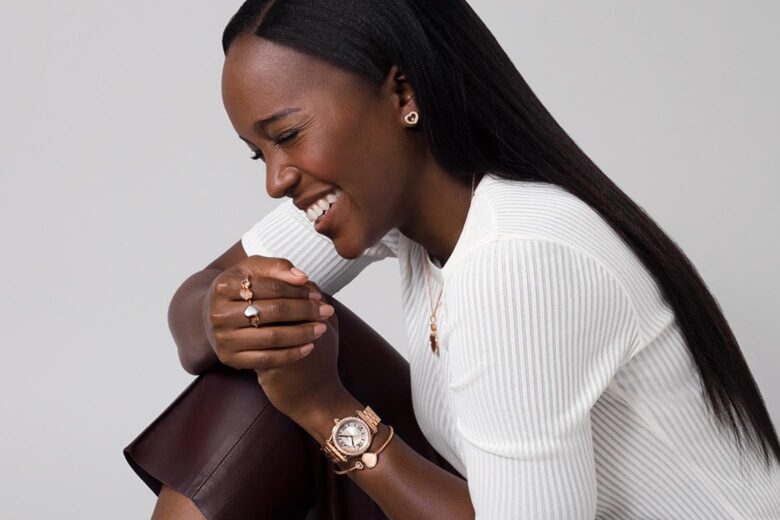 Wearing our heart on our sleeves—and on our ears, and around our necks—is made literal by Chophard. The designer jewelry brand takes a more playful approach to fine jewelry by experimenting with shape and color.
With 157 years' worth of heritage, the family-owned Maison is renowned for gracing the red carpet with its signature "Happy" collections. From the Happy Spirit collection to the Happy Sport collection, Chopard exudes joy and positivity. There's also the Happy Heart collection—a failsafe marriage-saver, especially if you've forgotten your anniversary yet again.
Foundrae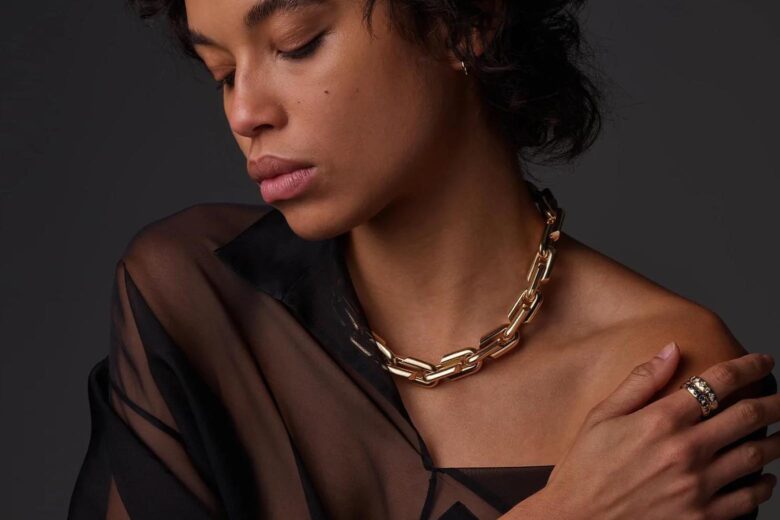 Forget best friends, we think we've found our soulmate. Featuring some of the best gold jewelry for women, Foundrae exudes ethereal mystique with spiritual symbols and sentimental tokens.
Founded in 2015, Foundrae is relatively new to the designer jewelry space. But they've made up for the lost time. Redefining the modern heirloom, every jewelry piece is designed to be passed down to future generations. And whether it's a cigar band ring or a pendant charm necklace, we see an abundance of good fortune protecting your lineage.
Stone and Strand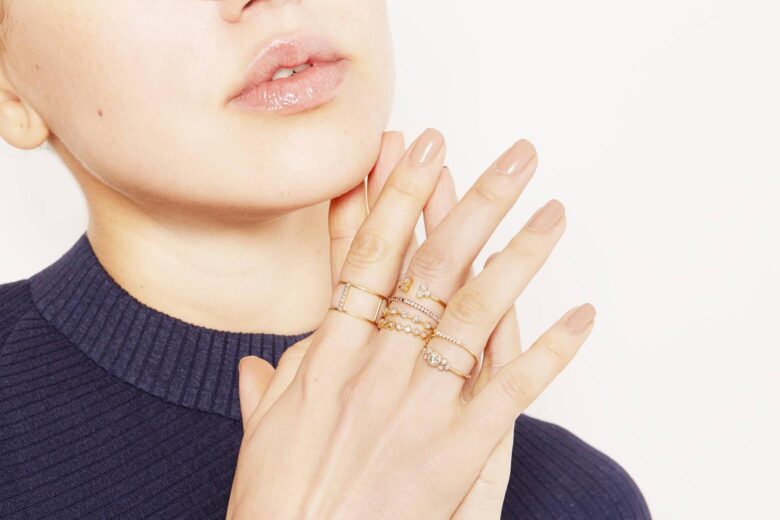 When it comes to setting our love in stone, we prefer more than just a once-off engagement ring. We prefer a lifetime of scintillating spoils. Enter: Sand and Stone—our go-to jewelry brand for just about any sentimental occasion.
From birthstone pendants to diamond dew drops, Stone and Strand has some of the best necklaces for women. While emerald stones and ruby gems add a touch of color to your neutral hues. Based in New York, all Sand and Stone accessories are made from 10-14K gold. Plus, the eco-chic jewelry brand only uses ethically sourced gemstones—so you have our full permission to splurge.
Sydney Evan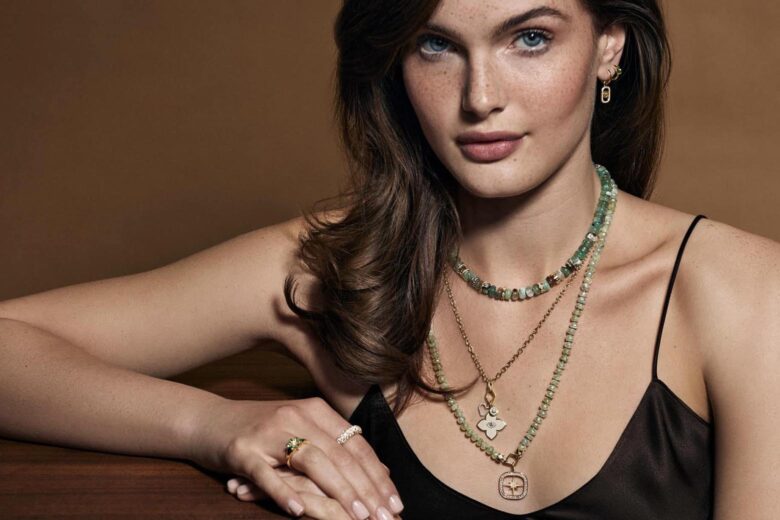 Dainty and diamond-flecked Sydney Evan was founded by LA-based designer, Rosanne Karmes in 2001. As one of our best fine jewelry brands, the luxury label counts Rihanna and Gwyneth Paltrow amongst its ever-growing list of Hollywood fans. And named after the designer's children, Sydney and Evan, the symbolic pieces combine childhood whimsy with adult sophistication.
Dragonfly and butterfly pendants strung amongst colorful beaded bracelets are the grown-up versions of your childhood classics. And evoking a sweet nostalgia, the brand's contrasting combinations remind us of when we were young but wanted to be old (oh, how times have changed.)
David Yurman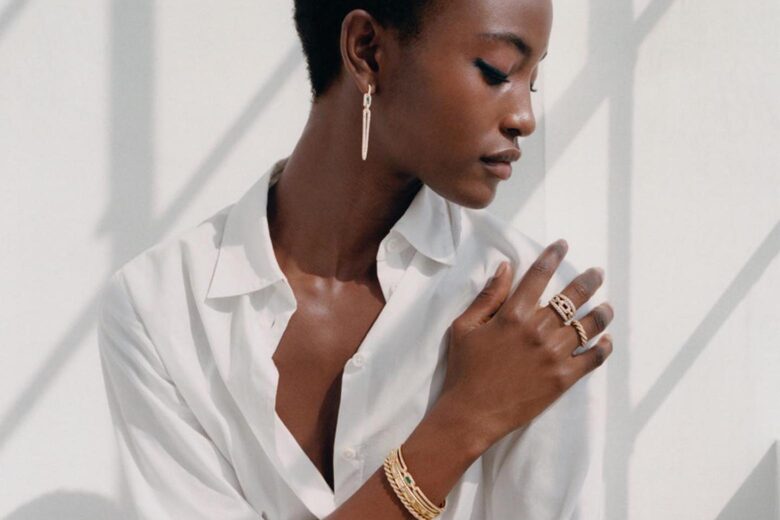 Born out of a husband and wife's love for each other, David Yurman jewelry is the perfect anniversary gift. Opt for the brand's iconic cable bracelet for an easy-to-wear, everyday classic. Or go big with diamond huggie hoops to redeclare your vows in the form of earrings.
Founded in New York in 1980, David Yurman remains one of the most popular jewelry brands decades later. And thanks to its innovative designs and techniques, David Yurman jewelry is both timeless and on-trend—the sought-after sweet spot for all jewelry investments.
Piaget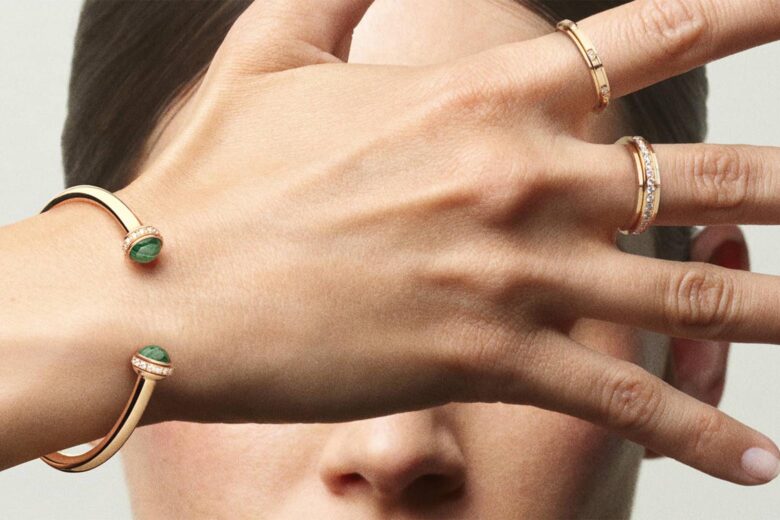 Intentional or not, this jewelry label shares its name with the famous psychologist. But we don't need a psychologist to tell us what we need to feel seen and heard. We just need Piaget—the jewelry brand (not the cognitive development theorist.)
As one of our favorite high-end jewelry brands, Piaget has been grabbing our attention since its inception in 1974. Renowned for creating statement pieces, the brand plays with shape and color to create pieces that balance contemporary geometry with timeless finesse. Our favorite? Whilst it's almost impossible to choose just one, we're slightly obsessed with the Possession 18-karat gold, carnelian, and diamond necklace. It's a real showstopper.
Mikimoto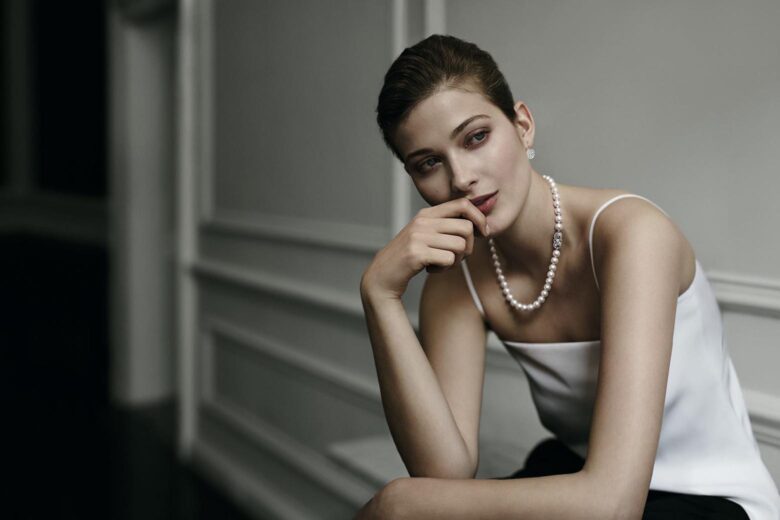 According to French designer Coco Chanel "a woman needs ropes and ropes of pearls." Unsurprisingly we agree—but make those ropes and ropes of Mikimoto pearls. As one of our most adored luxury jewelry brands, the Japanese label has been around for some time. Founded in 1893, it became known as the first brand to culture pearls successfully. And over a century later, it's still our go-to for that quintessential string of pearls—amongst other things.
Paying homage to its age-old roots, Mikimoto maintains a timeless, classical aesthetic. While each simple and sophisticated design simultaneously speaks to the modern, minimalist woman.
Swarovski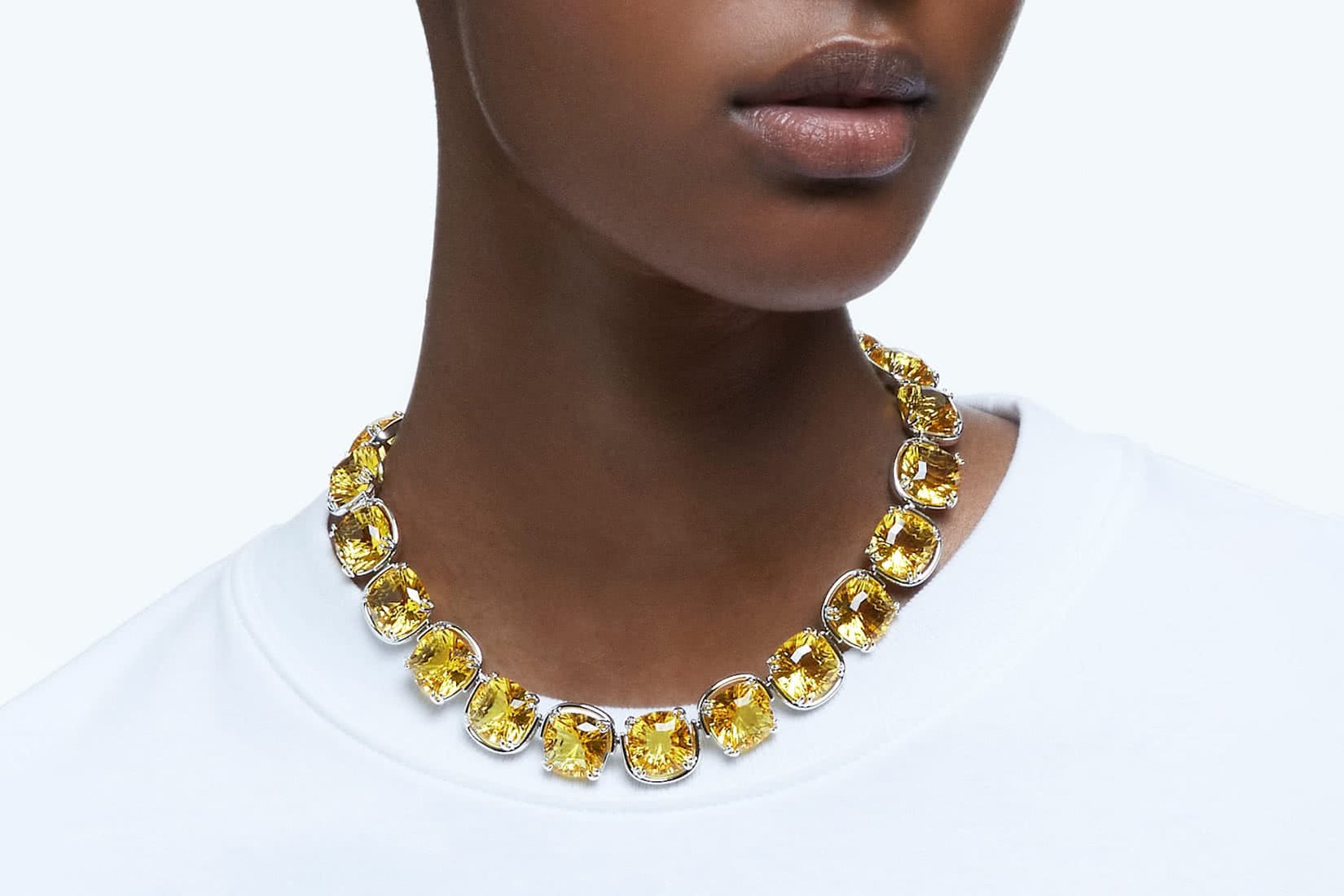 If there's a high-end jewelry brand that can turn the everyday into your very own red carpet moment, it's Swarovski. The Oscars wouldn't be The Oscars without the glitter of Swarovski crystals making designer outfits shine; nor would the Met Gala be quite so splendid.
Like diamonds—minus the shiny price tag—Swarovski crystals are scintillating and irresistible, yet totally wearable. A favorite of Lady Gaga, Rihanna, and Beyoncé, Swarovski's crystal jewelry is sure to turn any outfit up to 11 instantly.
Swarovski's cool statement jewelry pieces—from cocktail rings to chokers and bracelets—make unique gifts for pretty much any woman in your life. Check our review of Swarovski Collection 1 to see more from the brand.
Bryan Anthony's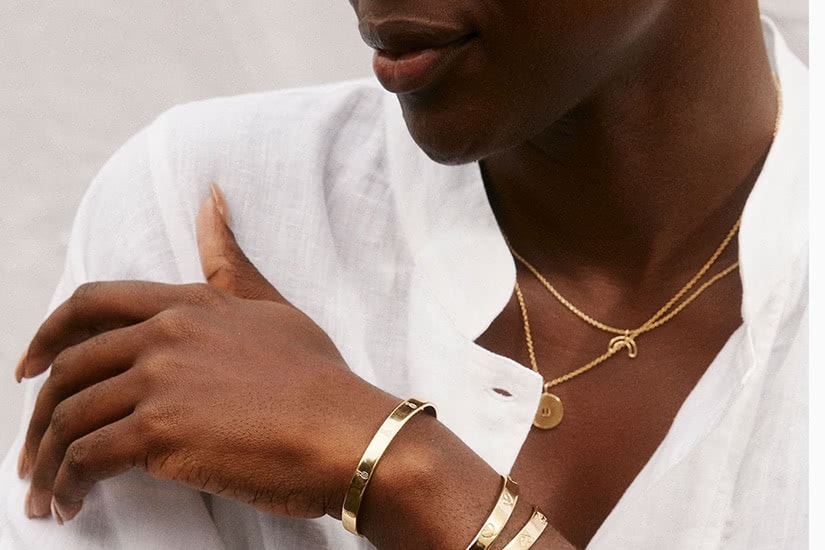 For jewelry that isn't just nice to look at but is imbued with a deep and profound significance, Bryan Anthony's is a cut above the rest—and one of the best designer jewelry brands out there. Named after the co-founder's brother—who tragically passed away at a young age—the ethos of the brand is all about living a meaningful life.
The results are beautifully considered and thoughtful pieces, each with its own message. Take the Pause necklace, for example, designed to remind you to take a moment to breathe, helping you to regain strength in difficult moments. Or the Beautifully Broken bracelet, a reminder that there is beauty even in our imperfections and flaws.
We especially love Bryan Anthony's designs that come in pairs—one for you and one for a special someone. The Through Thick & Thin necklaces, for example, or the Soul Sisters rings—the perfect present for you and your best friend.
De Beers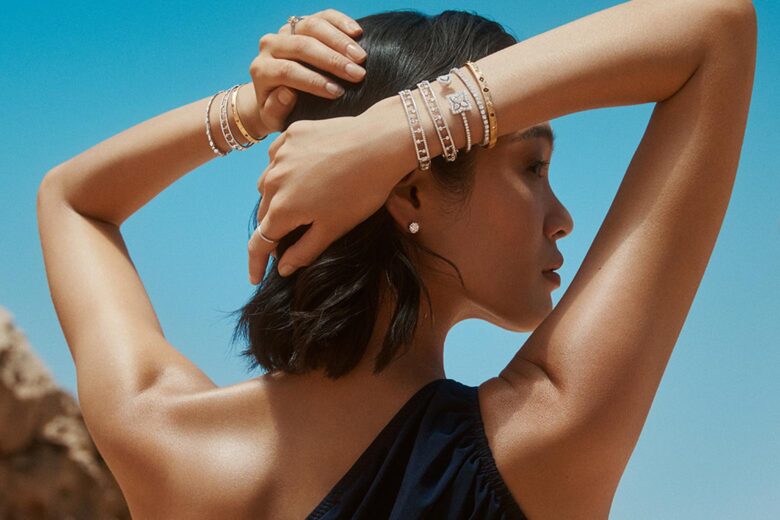 If you're anxiously awaiting a proposal, we'll assume that you've already added De Beers' most expensive engagement rings to your Pinterest board. But you shouldn't have to wait for a partner to adorn your fingers. We think that gifting yourself jewelry is one of the most empowering moves you can make—well, that's our excuse anyway.
As one of the best jewelry brands, De Beers jewelry is designed to accessorize multiple generations. And with a strong focus on ethically sourced diamonds, the brand doesn't cost the earth while doing it. From gold diamond-encrusted talisman rings to butterfly stud earrings, De Beers has all you need to metamorphose your look.
gorjana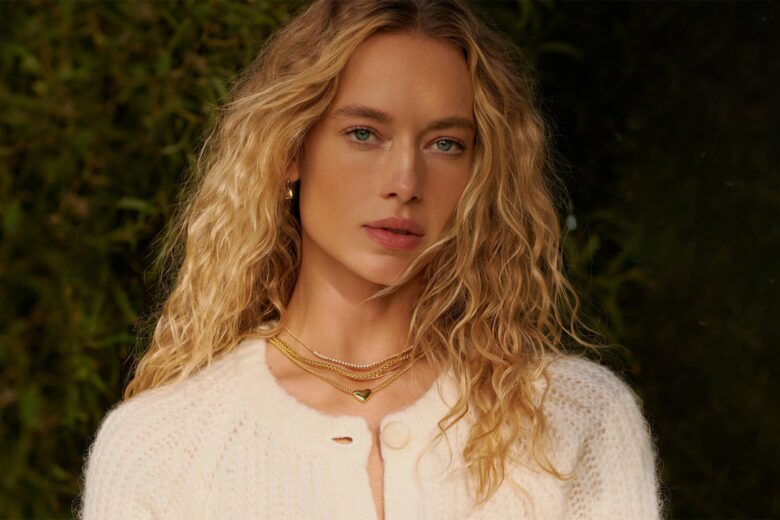 Simple, stylish, and affordable jewelry for the modern woman— that's what popular jewelry brand gorjana set out to create. With its range of laid-back pieces that are perfect for everyday wear, gorjana is our go-to when it comes to gorgeous accessories and some of the best jewelry for women.
This brand is most definitely heavy on the gold—it's no coincidence that jewelry designer gorjana hails from California, aka the Golden State. But there's also silver, bronze, or rose gold if you prefer.
From engravable bracelets to coin and dog-tag necklaces—delicate but with an edge—gorjana's jewelry feels 100% of this moment, balancing sleek contemporary elegance with a hint of opulence. With its exquisite modern finery at an approachable price, gorjana is one of the best affordable jewelry brands and definitely a name to know.
Capsul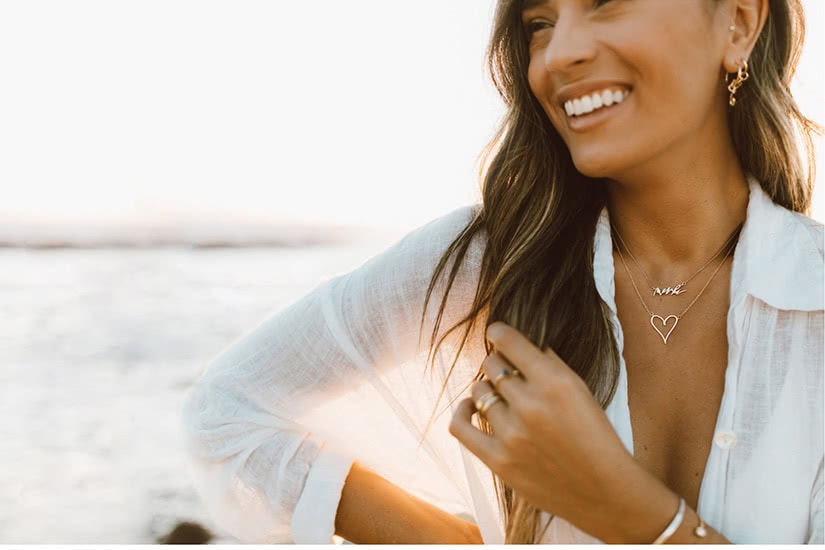 Based in LA, Capsul is an American jewelry brand and one with its eye firmly on the future. Using the latest 3D-printing technology, Capsul turns out unique designs that are customized according to the wearer, taking inspiration from everything from your handwriting to the sound of your voice.
With a piece of Capsul jewelry, you can be confident you'll never meet anyone else wearing the same thing. And despite the level of quality and care that goes into each design, the price remains affordable.
Get your signature in the form of a necklace. Capture the voice of your child as a sound wave to wear on a cuff bracelet. Or get your wedding anniversary in Roman numerals on a ring. Capsul is definitely one of the most trendy jewelry brands out there, and its designs make the perfect gift for a loved one—or for yourself.
For jewelry that was quite literally made for you, Capsul is the popular jewelry brand you need on your radar.
Mateo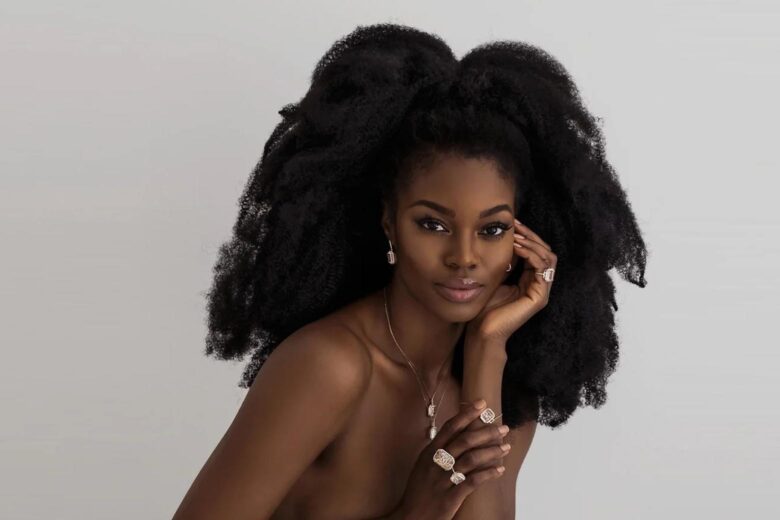 Simple yet striking, Mateo was born out of a desire for unique fine jewelry. And playing with unconventional accents, the instantly-recognizable jewelry brand has achieved that and so much more. Don't believe us? Take it from Rihanna and Bella Hadid—they've already co-signed Mateo as being the coolest fine jewelry out there.
Renowned for its elegantly chic collection of pearls, Mateo reinvents timeless classics with a fresh twist. Whether it's rainbow bedazzled earrings or secret hidden initials, this is fine jewelry you actually want to wear—as opposed to stowing away in a safe (we see your grandma's pearls.)
Alighieri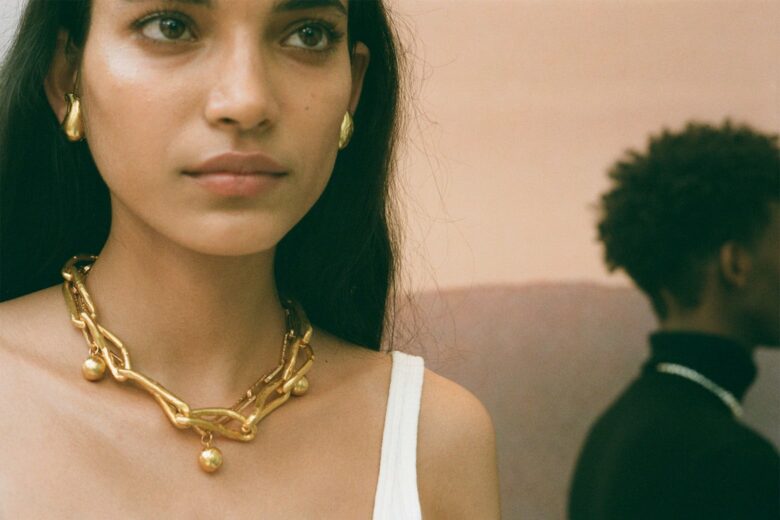 We're both intrigued and mesmerized by Alighieri. Founded in 2014, the label's jewelry collection draws inspiration from the London-based designer's studies of Dante at Oxford University. And with names such as The Gaze of the Moon and The Celestial Raindrop, you can only imagine the fantasy that the jewelry brand's ethereal mystique evokes.
But it's not all fairy dust and fate, Alighieri designs are intrinsically sophisticated and easy to wear. And while Alighieri experiments with the whimsy found in all fine jewelry, it does so with a refined finesse that infuses a certain type of genius into every piece.
Emily P. Wheeler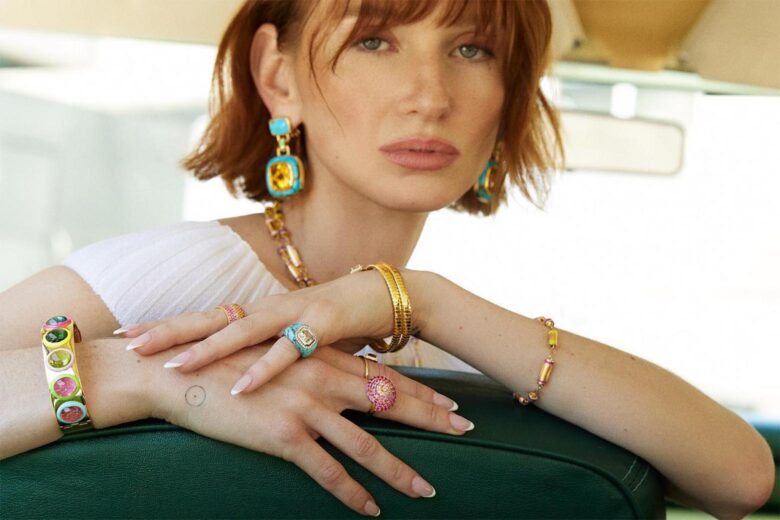 Characterized by delineated geometric shapes and resplendent hues, Emily P. Wheeler draws its inspiration from the art deco epoch. Founded in 2016 by ex-model Emily P. Wheeler, the eponymous label was born to express individuality and defy expectations.
According to our Insta feeds, Emily P. Wheeler is one of the best jewelry brands among it-girls and influencers. But it's not just its cult-favorite status that has caught our attention, it's also the jewelry brand's efforts towards protecting the environment. Sustainably sourced and consciously crafted, all Emily P. Wheeler accessories are produced with a clear conscience.
Boucheron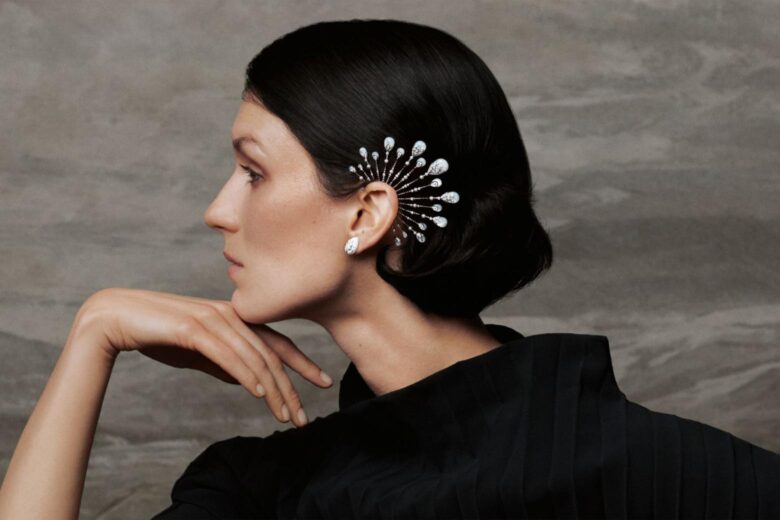 Newsflash: berets and breton stripes are the only way to achieve that Parisian savoir-faire. And if you really want to impress the fashionable French, we recommend adorning yourself in Boucheron. Born in the heart of Paris in 1856, the eponymous label epitomizes French suavity.
Worn by almost every member of the royal family, Boucheron is undeniably regal and refined. But it is also a red-carpet regular. And collaborating with more contemporary designers, including Alexander McQueen and Girard-Perregaux, the French jewelry brand creates timeless pieces that resonate with modern women and affluent ladies alike.
Van Cleef & Arpels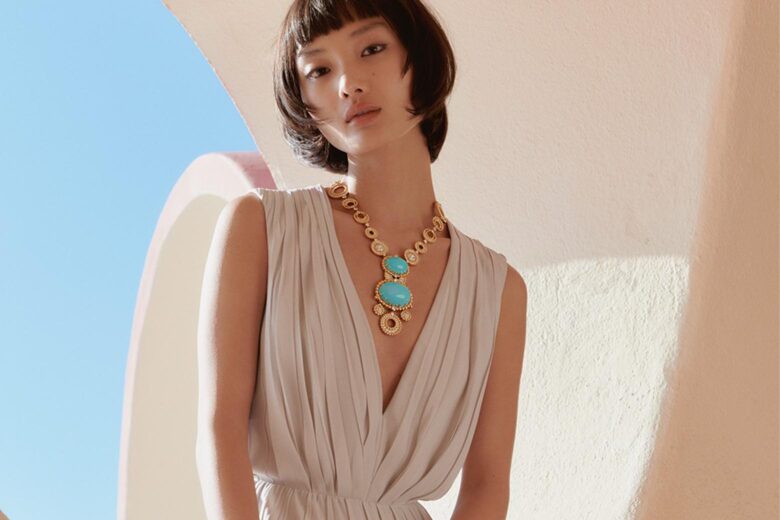 Founded in Paris in 1896, Van Cleef & Arpels is another famous jewelry brand from the Art Deco era. Instantly recognizable by its signature clover motif, the luxury jewelry brand plays with color and symbolization to create unique masterpieces that are both timeless and on-trend.
Jewelry pieces like the contemporary floral diamond, emerald and pink sapphire ring, showcase the jewelry brand's appreciation for natural beauties. While diamond-encrusted gold chains scintillate in a more understated way. Whatever you choose, we can already see your great-great grandchildren fighting over how to divide your Van Cleef & Arpels collection. Talk about leaving a legacy.
Wwake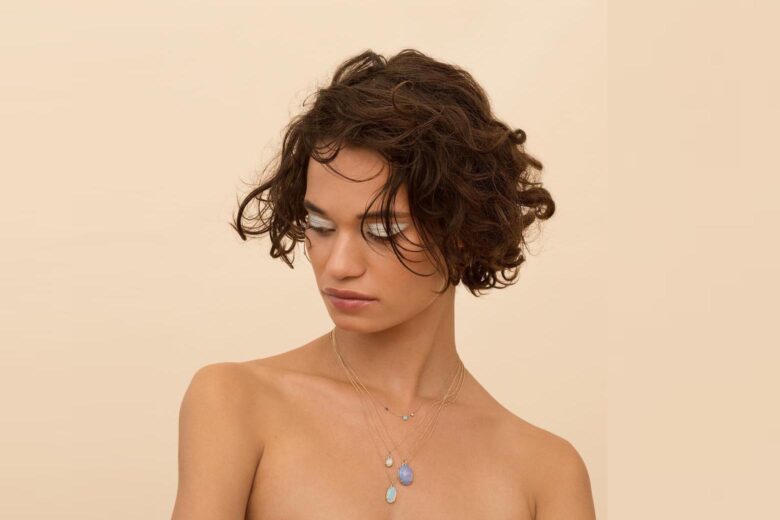 Reimagining heirloom jewelry, Wwake's collection is anything but outdated. The chic brand was founded in 2012 in New York by Wing Yau, a young designer with a background in sculpture. Taking a more holistic approach to jewelry design, the ethical jewelry brand uses recycled and fair-mined gold. And all its pieces are produced locally.
Taking on a celestial form, Wwake experiments with different hues of blues and greens. Its signature stone is the luminescent opal. And through various contours and unexpected stone arrangements, the conscious jewelry brand harnesses the mystery of the moon and the whimsy of constellations lit up at night.
Melissa Joy Manning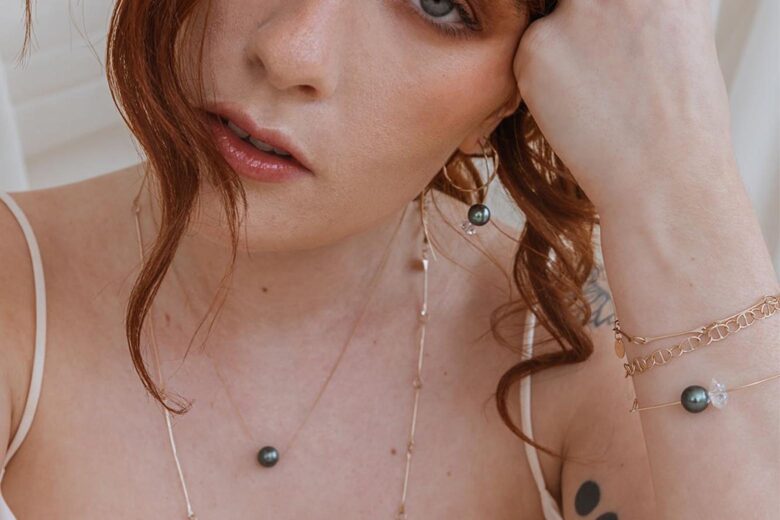 The only thing we love more than 14K gold jewelry is recycled 14K gold jewelry. Handmade in the designer's California studio, Melissa Joy Manning creates some of the best gold jewelry for women.
Inspired by her travels, each jewelry piece stories a new culture through asymmetric shapes and carefully chosen stones. While undeniably sophisticated, Melissa Joy Manning doesn't shy away from color. And whether it's a shimmering blue opal necklace or rose quartz earrings, the brand's resplendent hues are the only pops of color your capsule wardrobe needs.
Ariel Gordon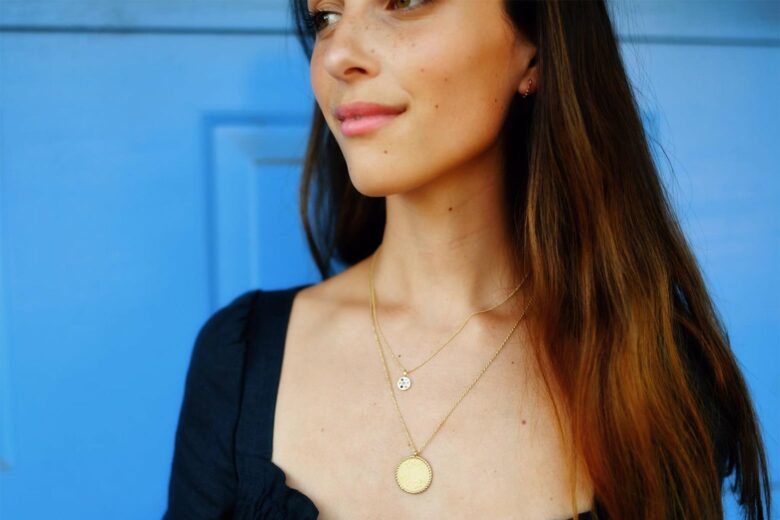 The best women's jewelry is a wardrobe staple, just as much an everyday essential as your favorite jeans or flats. Designer Ariel Gordon's mission is to create pieces that can be worn all day, every day, and look as good on your 8 am commute as they do at after-work happy hour.
Versatility is a cornerstone of the AGJ collection, and you'll find plenty of customizable and dainty pieces that you can layer for different looks and moods. The vibe centers around that inimitable SoCal brand of luxury: authentic and laid back but also glossy and sophisticated. You'll find pearls, diamonds, and enamel work, plus motifs ranging from apples and strawberries to elephants and moons. Definitely check out the personalization options, which include medallion signet necklaces and the Name It stud earrings.
Ariel Gordon is also committed to sustainability and quality, using only conflict-free stones in the crafting of its jewelry.
Spinelli Kilcollin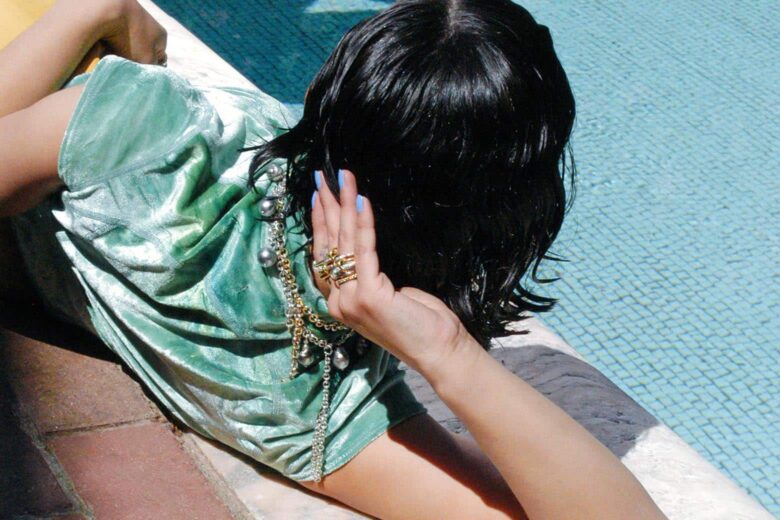 Here's another husband and wife duo that channeled their love for each other into an irresistible jewelry line. Established in LA in 2010, the burgeoning jewelry brand is renowned for its industrial meets delicate aesthetic. And whether it's an anniversary or Valentine's Day gift, Spinelli Kilcollin will forever remain on our wishlists.
Spinelli Kilcollin is best known for its Galaxy stacked style rings. But we think the jewelry brand's other pieces are equally alluring. From elliptical gold bracelets to diamond-encrusted ear cuffs, every Spinelli Kilcollin piece is the perfect gift. But if you really can't decide, you can never go wrong with the jewelry brand's signature stacked rings. Trust us, she'll understand the significance of it, even if you don't.
Tiffany & Co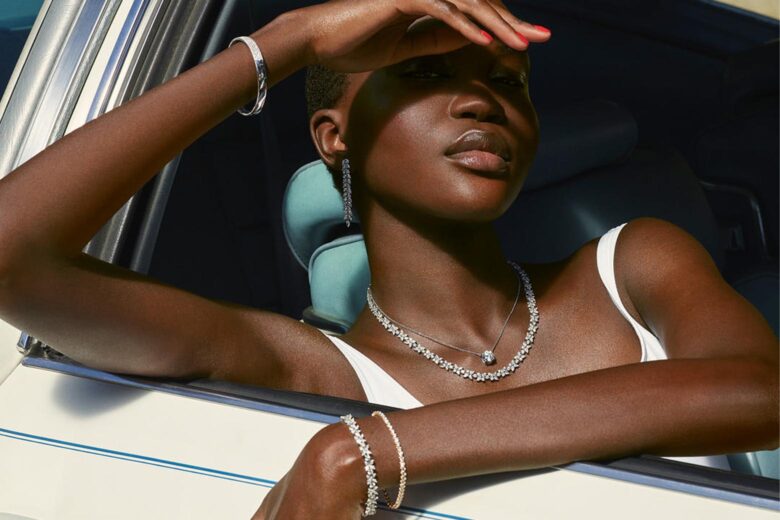 With a powerful legacy attached to its name, we'll never get over Tiffany & Co. Yes, Audrey Hepburn's endorsement of the luxury jewelry brand in the iconic film, Breakfast at Tiffany's, may have had something to do with that. But otherwise, we think the iconic jewelry brand's decadent collection speaks for itself.
As one of the most popular high end jewelry brands, Tiffany & Co epitomizes luxury. The affluent label harnesses the beauty of the world's most valuable gemstones. And gifted in the instantly recognizable Tiffany blue boxes, the brand elicits excitement before she's even opened the lid.
Dior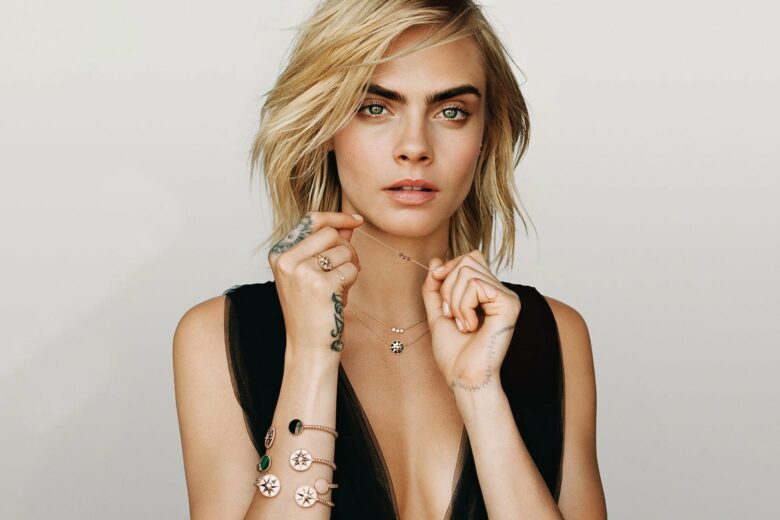 When we think of affluence, we think of Dior. And while the eponymous label is best known for its designer handbags and perfume, Dior's extension into designer jewelry happened in the 1950s. From branded revolution necklaces to more understated iterations, Dior's jewelry collection falls on both ends of the spectrum.
Of course, with a name like Dior, the iconic label makes it known. Many of the label's jewelry pieces feature the coveted Dior monogram. And with monogram mania making a comeback, these designer accessories are more popular than ever.
Cartier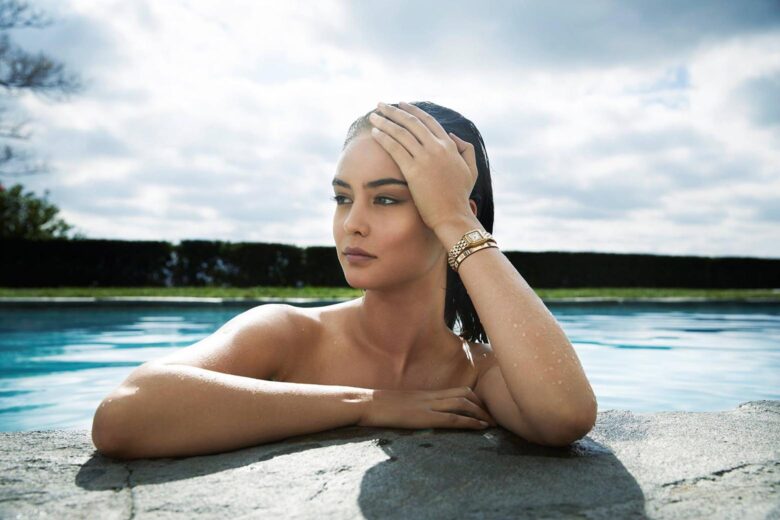 Cartier is another classic. And you don't have to be in-the-know to understand the significance of the household name. As one of the most popular watch and jewelry brands, the luxury label flaunts a huge collection of timeless pieces—from retro Art Deco to modern minimalist designs.
Of course, if you're anticipating an engagement any time soon (like in the next 10 years), you're likely already familiar with some of the brand's most expensive diamonds. But if you're looking for an alternative symbol of love, you can't go wrong with Cartier's signature Love bracelet. It caught the attention of the Princess of Wales decades ago. And it's still catching our attention today.
Cartier is also one of the best luxury watch brands in the world, and you can read all about it in our Cartier watch guide.
Bulgari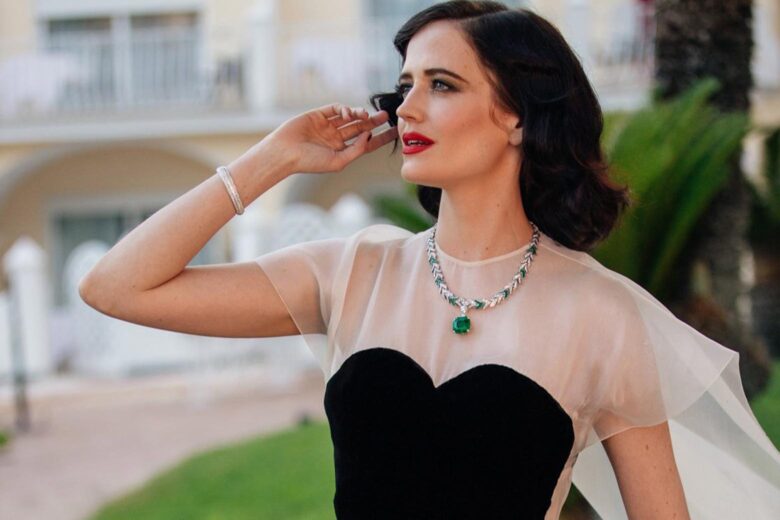 Founded in 1884, Bulgari is an Italian fashion house, best known for its luxurious jewelry and luxury watches. The brand is distinguished by its signature bold designs that are inspired by Islamic art. And if Cleopatra were alive, we could see her adorning herself in Bulgari's exotic accessories.
A favorite amongst celebrities today, Bulgari's Serpenti collection showcases diamond-encrusted snake silhouettes. While Elizabeth Taylor was particularly fond of the brand's chunky emerald necklace. Whatever you choose, be prepared to be showered with compliments. Bulgari rarely goes unnoticed, and that's just how we like it.
Fernando Jorge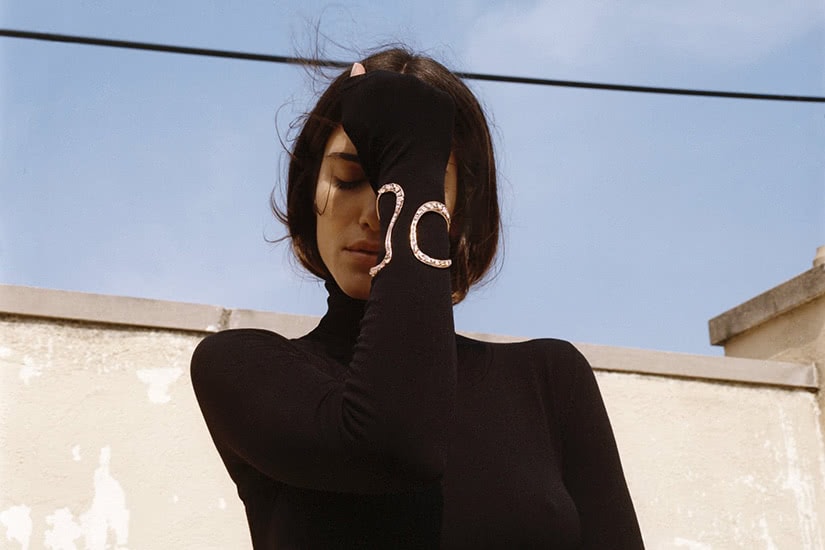 Imagine all the organic sensuality and vivacity of Brazil alongside the grit, edge, and daring of East London's creative scene. This cultural synergy forms the basis of Fernando Jorge's jewelry collection.
Fernando Jorge's designs are delicate yet sculptural, incorporating gold, diamonds, topaz, and lapis lazuli into an irresistible display of color and grace, with experimental cuts and forms that root the designs firmly in the 21st century.
The mood is fresh and up-to-date, yet the jewelry creations showcase a level of technical skill you'd associate with historic fine jewelry traditions, making it one of the best designer jewelry brands for women today.
The names of the pieces perfectly capture the brand's spirit: flare, flicker, flame, ignite, gleam, and beacon. These designs demonstrate a fiery individuality and are imbued with a sense of passion, soul, and energy that makes Fernando Jorge jewelry the perfect choice for women not scared to stand out from the crowd.
Barkev's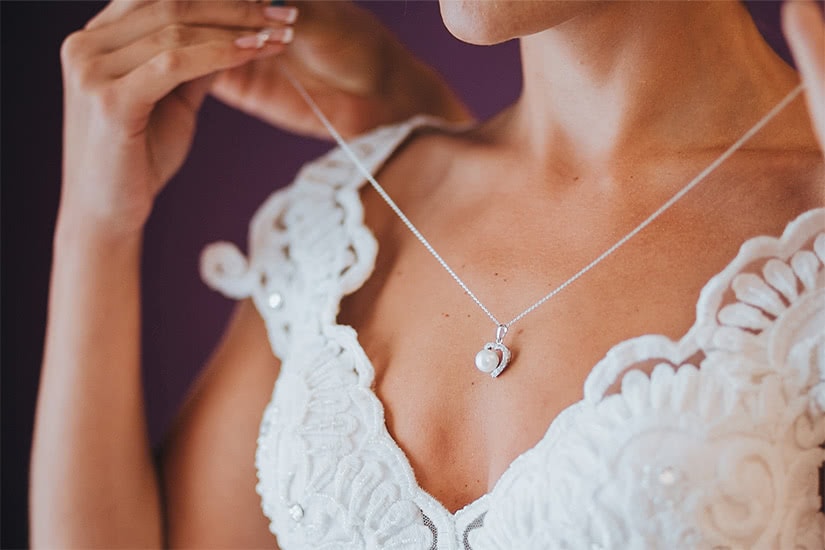 If the only kind of jewelry you're interested in is the kind that glitters, then check out Barkev's, one of the world's finest jewelry designers. Barkev's understands that nothing is forever quite like diamonds. Hence a collection that can truly be said to dazzle. Because what's a special occasion without a bit of sparkle?
Get your glitz fix with one of the brand's diamond bracelets. Or indulge in a bit of mega bling with one of its infinitely memorable diamond rings. Oh, and Barkev's diamond studs are the ultimate outfit accent.
Channel some royal-family-worthy glamor with one of the best luxury jewelry brands and ensure the spotlight stays on you—all night. These are pieces destined to become family heirlooms.
Team Barkev's jewelry with your favorite perfume, and, quite frankly, no one will care what else you're wearing.
Camille Jewelry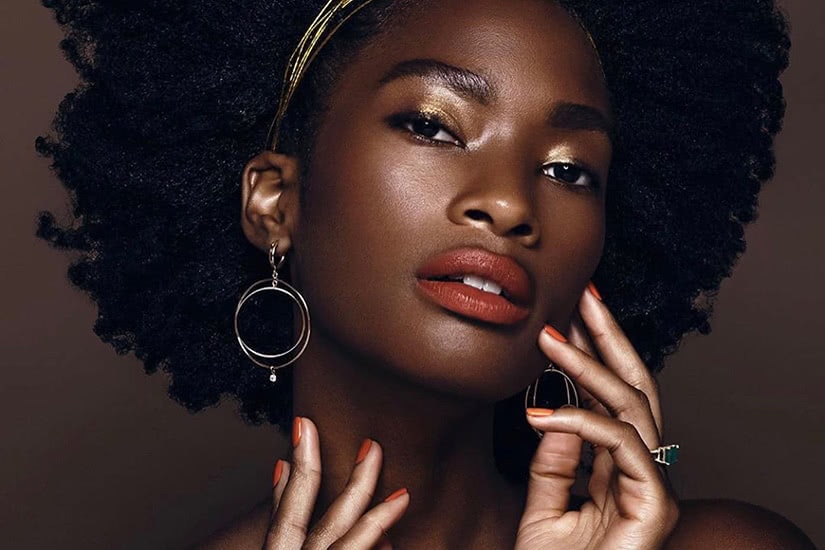 Camille is one of the best inexpensive jewelry brands—a blessing, given how gorgeous the designs are. No more agonizing over whether to pop these pieces in your travel bag or not. Losing them definitely won't entail financial ruin.
The creation of designer Camille Codorniu—who previously worked for luxury brands like Giorgio Armani and Michael Kors—the brand offers jewelry lovers a veritable plethora of unique and intriguing creations that balance soft femininity with contemporary cool.
Each piece feels modern yet has something of the ethereal and timeless about it too, bringing unique twists to classic silhouettes to create seriously covetable and wearable items.
Camille Jewelry combines masterful craftsmanship with sophistication and sensitivity. No wonder the brand is one of the most popular jewelers around today.
Dorsey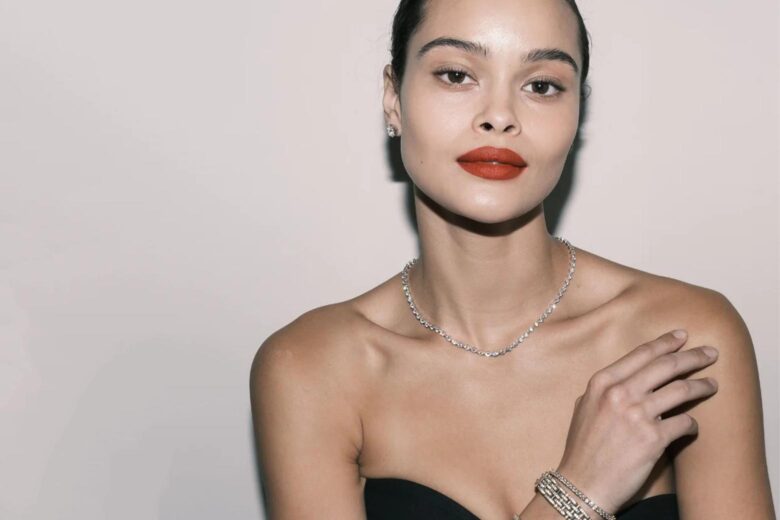 Established in 2019, Dorsey was founded on the idea that women needed more accessories for everyday wear. As one of our top luxury jewelry brands, the contemporary label is a balance of statement-making and versatility. And while all of its jewelry pieces are designed to be worn from day to day, they aren't the kind of pieces you walk past without commenting on.
Embellished with ethical lab-grown diamonds, Dorsey showcases some of our best bracelets for women. While the brand's Riviera necklaces are equally mesmerizing. Can't choose? Don't worry, your Dorsey collection is only just getting started.
Charles & Colvard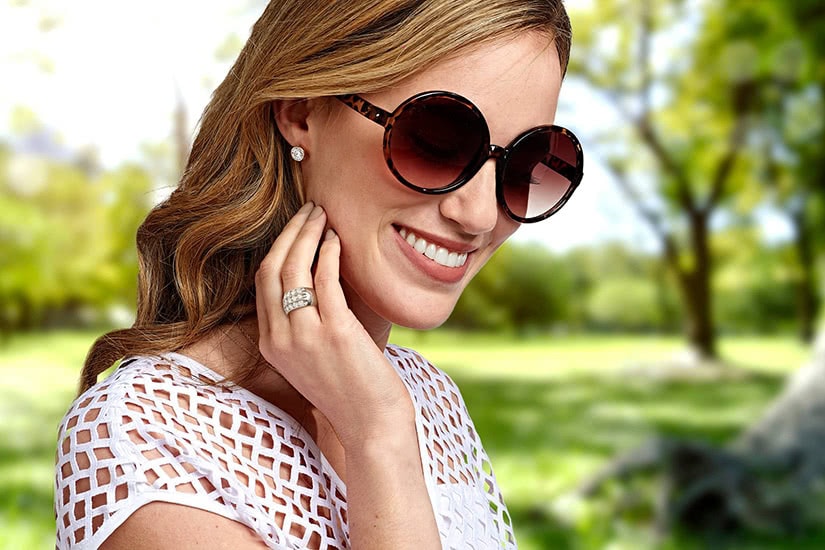 The brand behind moissanite—a diamond made from silicon carbide—Charles & Colvard are pioneers in the world of lab-grown gemstones. They offer wearers high-quality gemstones that are not only affordable but also have a limited environmental impact.
If you're looking for conflict-free lab-grown diamonds, then Charles & Colvard should be your first port of call. Because, let's be honest, only ethical diamonds can really be a girl's best friend.
With a Charles & Colvard piece, you get a guarantee of luster, luxury, and superior style. If your partner is planning to pop the question, then this synthetic jewelry brand should be high on their list for engagement rings.
But even if you're already married—or marriage is far away—Charles & Colvard is worth a browse. The brand's pieces distinguish themselves with their classic profiles and impeccable quality, ranging from understated tennis bracelets to effortlessly elegant diamond studs.
Sincerely Silver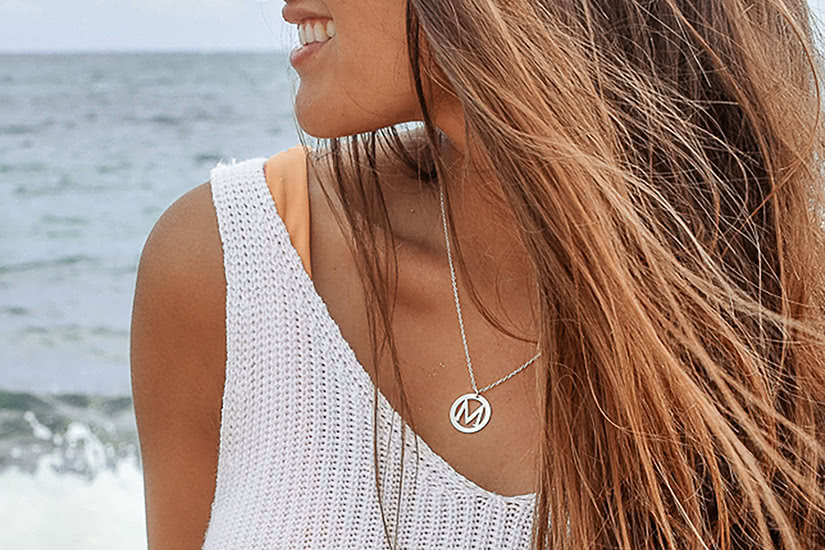 Despite the name, Sincerely Silver doesn't only make silver jewelry. There's also the option of 14k or rose gold. Plus, there are heaps of options for personalization, whether that's a bracelet engraved with the initials of you and your partner or a necklace featuring a message in your own individual handwriting.
Or why not get the soundwave of something transformed into an original and timeless design? There's even the option of having your baby's fingerprint on a piece of jewelry, or—if you're a dog owner—a paw-print. We also love the idea of having coordinates engraved on a necklace.
One of the best designer jewelry brands, Sincerely Silver creates jewelry that's unique to you. Pieces that feel personal and tell a story that is yours alone.
Capucinne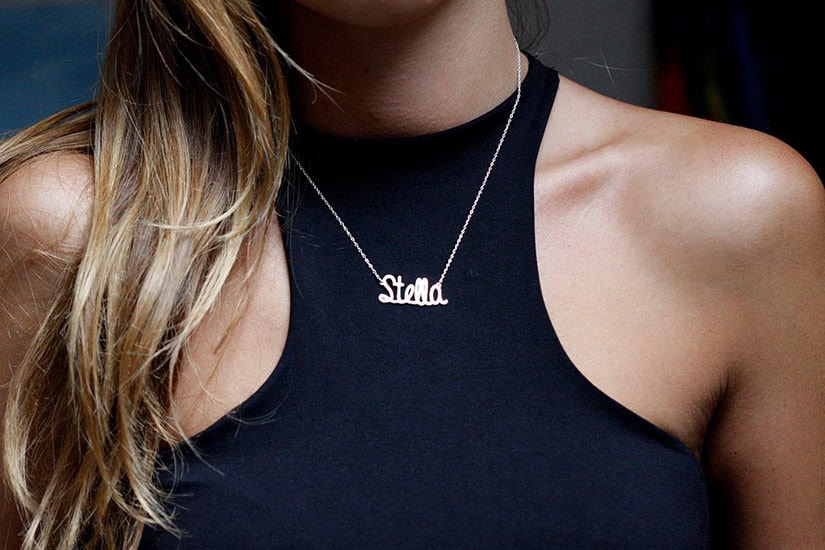 The best jewelry for women captures something specific and intimate. It feels like it was designed just for you. And, in the case of Capucinne jewelry, it was designed just for you.
The C in Capucinne stands for custom, and the brand specializes in bespoke and one-of-a-kind rings. They carefully source gemstones for each individual client, creating jewelry that expresses something unique about the wearer.
You can work together with these expert jewelry designers to create the ring of your dreams or customize one of the brand's necklaces and bracelets, getting your name or another word of your choice as a monogram.
The rest of the brand's range of jewelry is dainty and perfect for day-to-day wear. We especially love Capucinne's collection of rings featuring raw gemstones—untouched and unrefined, just as nature intended them to be.
Style guide: how to choose designer jewelry for women
Choosing a piece of jewelry (or jewellery, according to British spelling) is a very personal decision. When browsing, it's worth taking a few things into consideration.
Fashion Jewelry vs. Fine Jewelry–What's the difference?
Whether you're all about the classics—diamond rings, stud earrings, or a simple pendant—or someone who favors the cool and edgy—a dozen earrings in a single ear, stacks of rings, and layered necklaces—as you shop for jewelry, you're sure to encounter the terms "fashion jewelry" and "fine jewelry".
Fashion jewelry may not be passed down to future generations, but it is a fun way to spice up your it-girl ensembles. The on-trend accessories are usually made from base metals such as copper and brass. And it often includes simulated stones made from glass and crystals. And while these pieces may not be the real deal, we're not advocating for fast fashion knockoffs. Some of the best designer jewelry brands have created collections that are still sophisticated, sustainable and of high quality.
Fine jewelry brands are your Cartiers, Tiffanys and Bulgaris. They've been around for centuries. They're your sentimental family heirlooms. And they epitomize sophistication and class. These high end jewelry designers only use precious metals such as silver and gold. And adorned with real diamonds and other precious metals, you can consider each piece an investment. Fine jewelry is often given as a gift as it symbolizes lifelong sentimentalities.
Occasional vs. everyday jewelry
Are you looking for something to wear just on special occasions or an everyday piece that you never need to take off?
When choosing a signature piece of jewelry that you can wear day in, and day out, consider versatility, comfort, and quality. You want something that goes with everything, and that will withstand a fair amount of wear and tear.
We recommend simple, clean-lined, and timeless, designs, like a gold bangle, a pair of diamond studs, a locket design, or perhaps an understated chain necklace.
Special occasion jewelry can afford to be a bit more extravagant. Look out for statement-making designs that deliver the wow factor.
What material is best?
Jewelry is typically made from silver, gold, or platinum, combined with base metals to create an alloy.
Silver is durable and less expensive than gold or platinum. However, some people are allergic to silver.
Less expensive brands often use sterling silver—a silver-copper alloy—or plated brass, both offering cheap and durable alternatives to silver.
Gold jewelry ranges from 14 to 21 karats. You can also find jewelry in yellow, white, and rose gold.
Meanwhile, platinum is the most expensive metal, and is incredibly strong but also very rare.
Women with warm skin undertones look great with gold and copper metals, while blue undertones suit silver and pewter jewelry.
When looking for gems, consider choosing jewelry that incorporates your birthstone. Otherwise, pearls always look timeless.
6 tips for choosing the right jewelry for you
Consider matching your earrings to your face shape. Chandelier and teardrop earrings suit those with triangular, heart-shaped, and round faces. Women with longer or thinner faces suit studs and hoops, while women with square-shaped faces suit circular earrings. Oval-shaped faces look good with pretty much any earrings.
Princess or matinée necklaces are the most versatile necklaces, falling between the collarbone and the bust at around 45 to 65 cm long.
Have you considered a choker? They are very on-trend right now. Avoid pairing with turtlenecks and experiment with layering with longer necklaces.
If you're planning to stack bracelets, opt for a combination of shapes and weights but stick to the same kind of metal.
If your job involves using your hands, opt for rings with smooth surfaces, without diamonds that might catch or engravings where dirt might get stuck.
Have you considered a midi-ring? These super trendy designs sit above your lower knuckle and look great when worn with multiple other rings at the same time.
Choosing the right brand
Our selection of the best women's jewelry brands was based on design, quality, and craftsmanship. However, it's also worth venturing away from the most popular jewelry brands.
Many brands that don't typically make jewelry are now starting to expand their collections to include gems and jewels, such as Alo Yoga, one of the most popular activewear brands right now. (Learn more about the Alo Yoga brand.)
The company launched its first jewelry collection in collaboration with designer Logan Hollowell, and the pieces are inspired by mindfulness, which also forms the bedrock of yoga practice. The Be Here necklace is one of our favorites.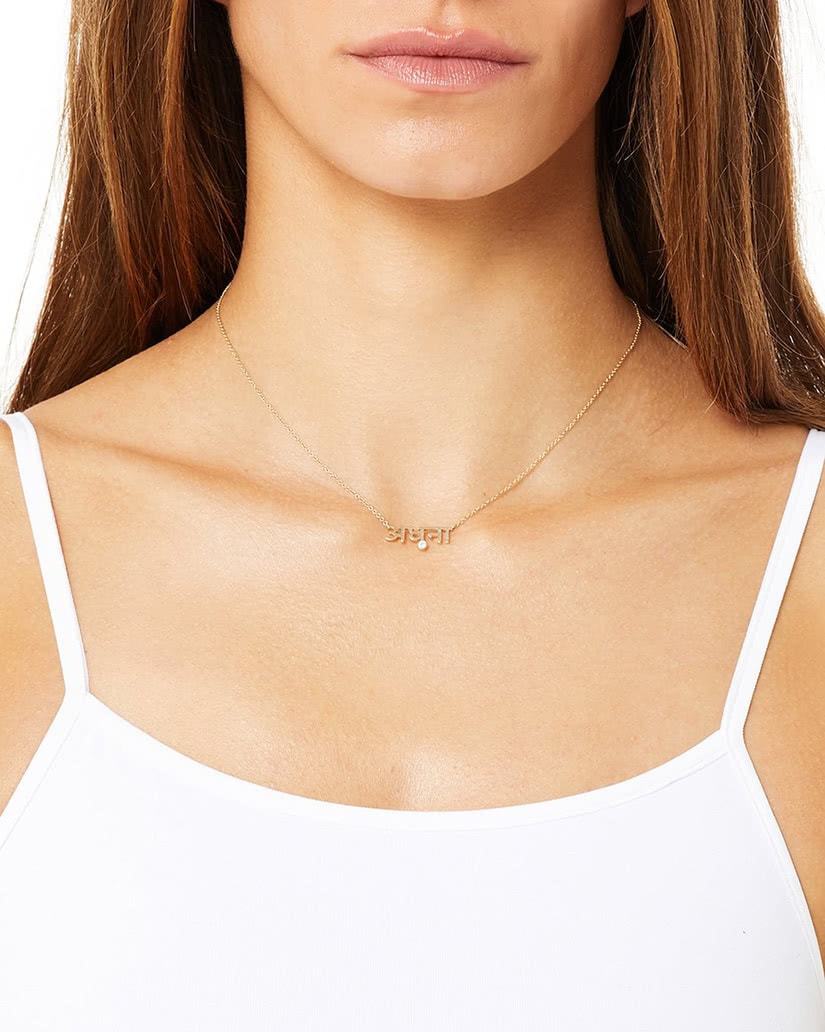 Frequently asked questions about women's jewelry brands