Ever since activewear transitioned from fashion faux-pas to downright trendy, athleisure fashion is giving us a run for our money (pun intended). You've seen it everywhere and worn by everyone — including our favorite celebrities — from the streets to the runways, from fitness studios to happy hour, and back again.
Many brands are now offering activewear lines and workout clothes to fit multi-faceted luxury lifestyles. With an ever-growing athleisure market, it can be hard to know which fashion sportswear brands are worthy of purchase.
In a rush? Here are the most popular brands right now:
To help steer you in the right direction, we've put together a curated list of the best activewear and athleisure brands you need to shop right now. From cute workout clothes to smart yoga pants and stylish leggings, we rounded up the top activewear brands that you can wear whether you want to look good while you break a sweat, work from home, or just run errands sipping a chai tea latte. Granted, some brands shown here are so cool you'd rather wear them to hang out than to work out, but they definitely make legit functional activewear.
The best athleisure and activewear brands for your lifestyle
Flattering cuts and sleek designs (check), standout fabrics (check), versatility and comfort that empower you to take over the world (check check check).
From the line behind the #DoingThings movement to celebrity athleisure wear, here are the best luxury activewear brands (in no particular order) that you should know today. They are ideal for the gym, for out-and-about, and for everything in-between.
Keep reading to discover the most stylish luxury activewear labels on the market that every modern trendsetter needs in their life.
Warning: Once you start buying these luxury workout clothes, you'll be wearing them everywhere all the time.
1. Alo Yoga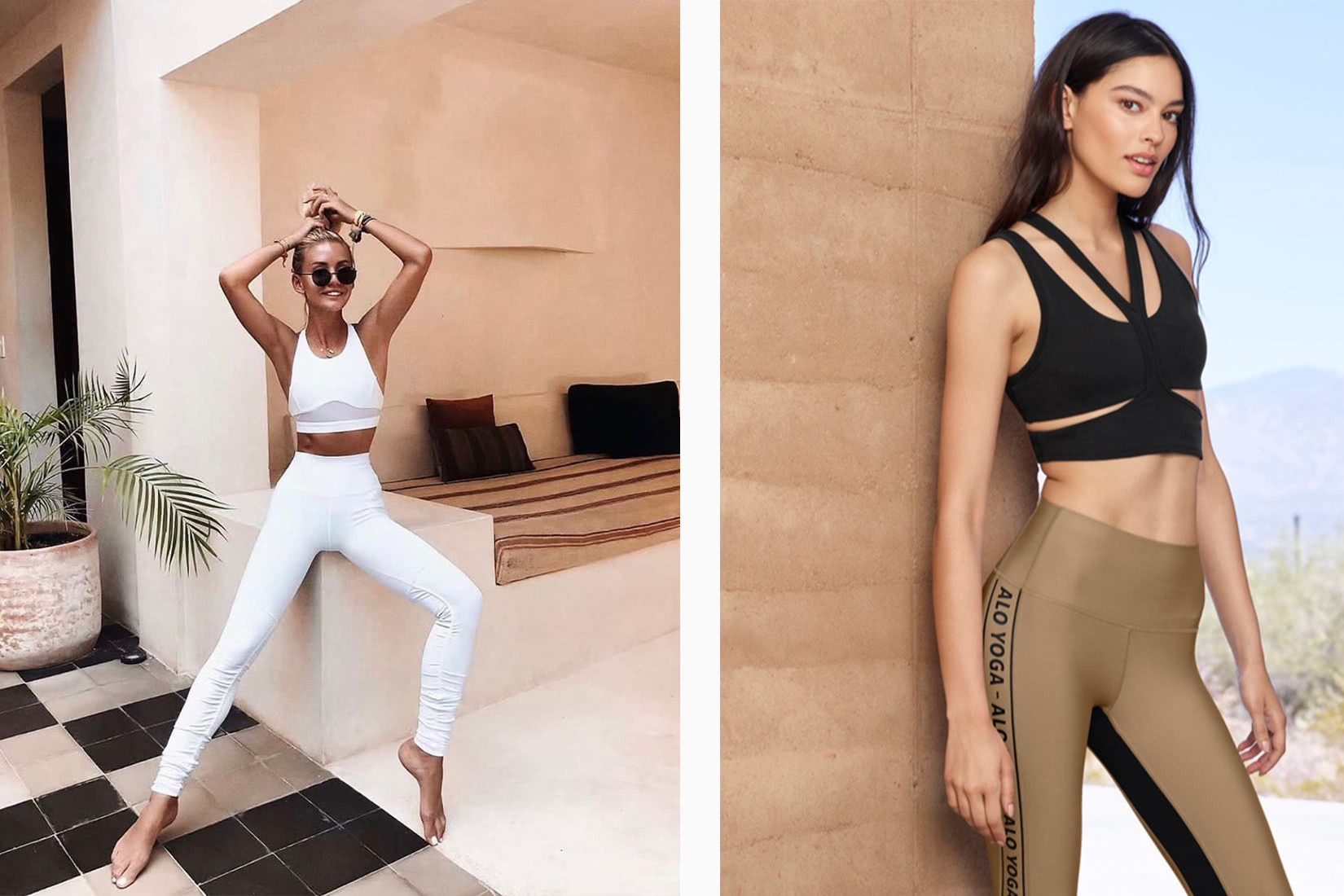 Los Angeles-born Alo Yoga offers elevated athleisure clothing that features unexpected details such as rips, cutouts, lacing, and mesh detailing. A celebrity favorite – from Gigi Hadid to Taylor Swift, and Kendall Jenner – Alo Yoga transitions easily from practice to the coffee shop.
Their leggings, tanks, sports bras, and other activewear staples are all made of high-performance, innovative fabrics for that perfect move-with-you fit.
Best brand for: stylish yet affordable activewear clothes that look good from the studio to the coffee shop.
2. Alala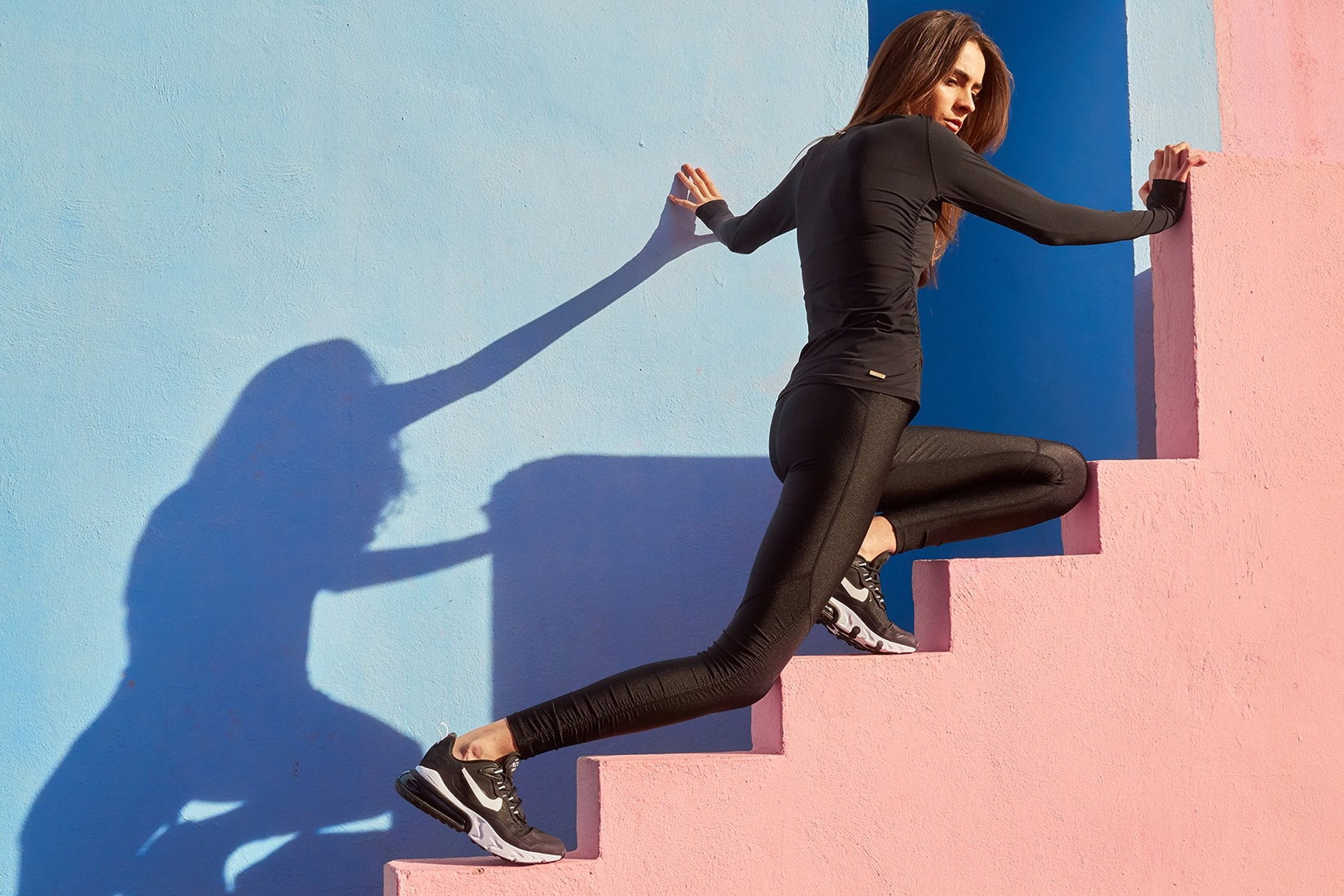 Alala is a super trendy New York City-inspired luxury activewear brand. Featuring high-tech performance fabrics with high-fashion details (from mesh backs to cut-out tops and more), Alala's sophisticated pieces can be worn anywhere from dinner to a party, or even work.
Effortlessly cool and contemporary. Be ready to elevate your yoga outfits with cute gym clothes.
Best brand for: premium elegance yet functional activewear.
3. Nike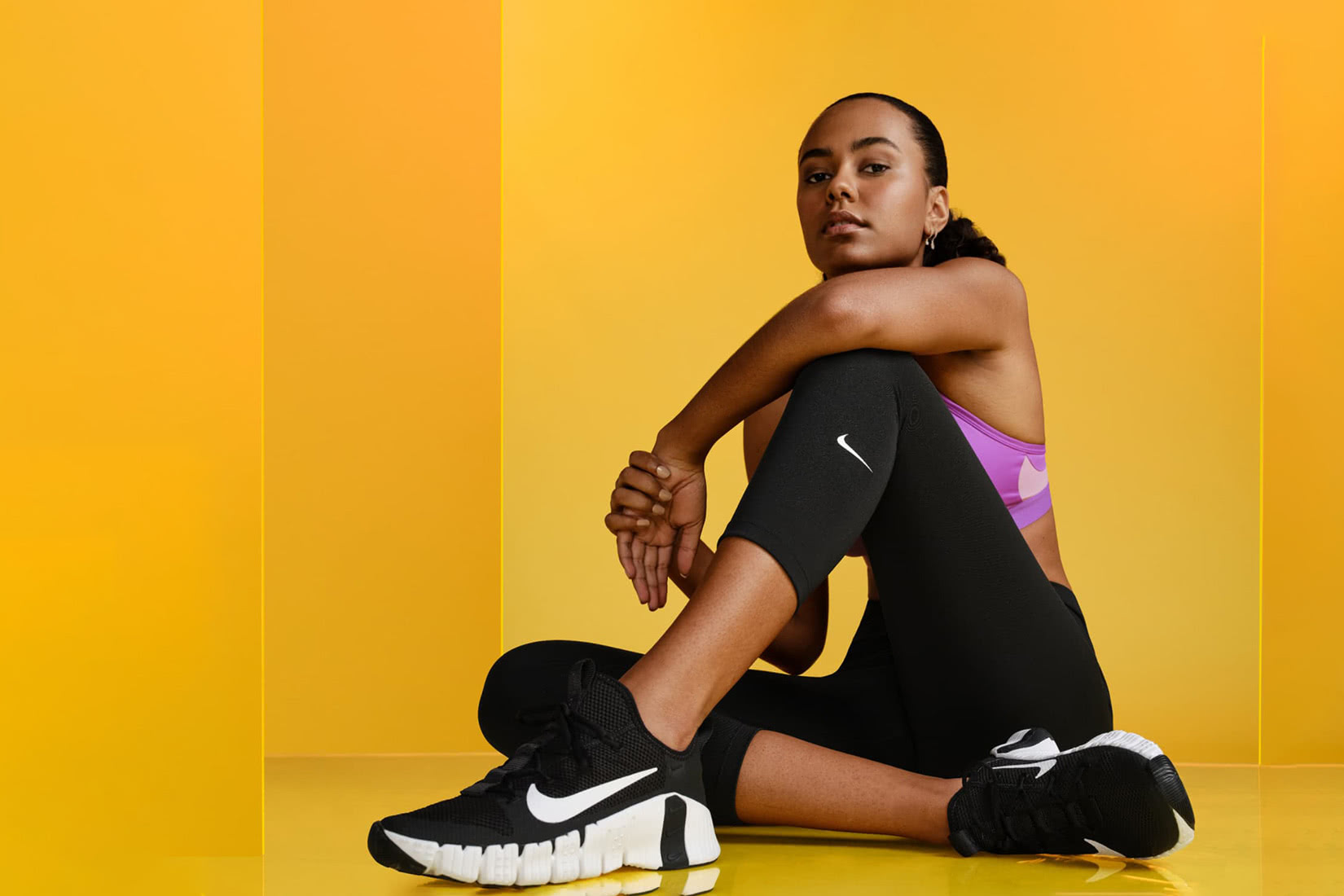 One of the most successful and recognizable sportswear brands in the world, Nike offers everything from quality shorts and t-shirts to shoes and socks that are both fashionable and functional. The brand also sells a lot of high-quality gym gear for your home.
Over the years, Nike has developed a cult following by constantly innovating on new designs and reissuing its classic ones. A cut above the iconic brand's mainline offering, Nike Sportswear NSW Collection is the pinnacle of Nike's performance apparel that totally looks good for everyday wear.
4. Outdoor Voices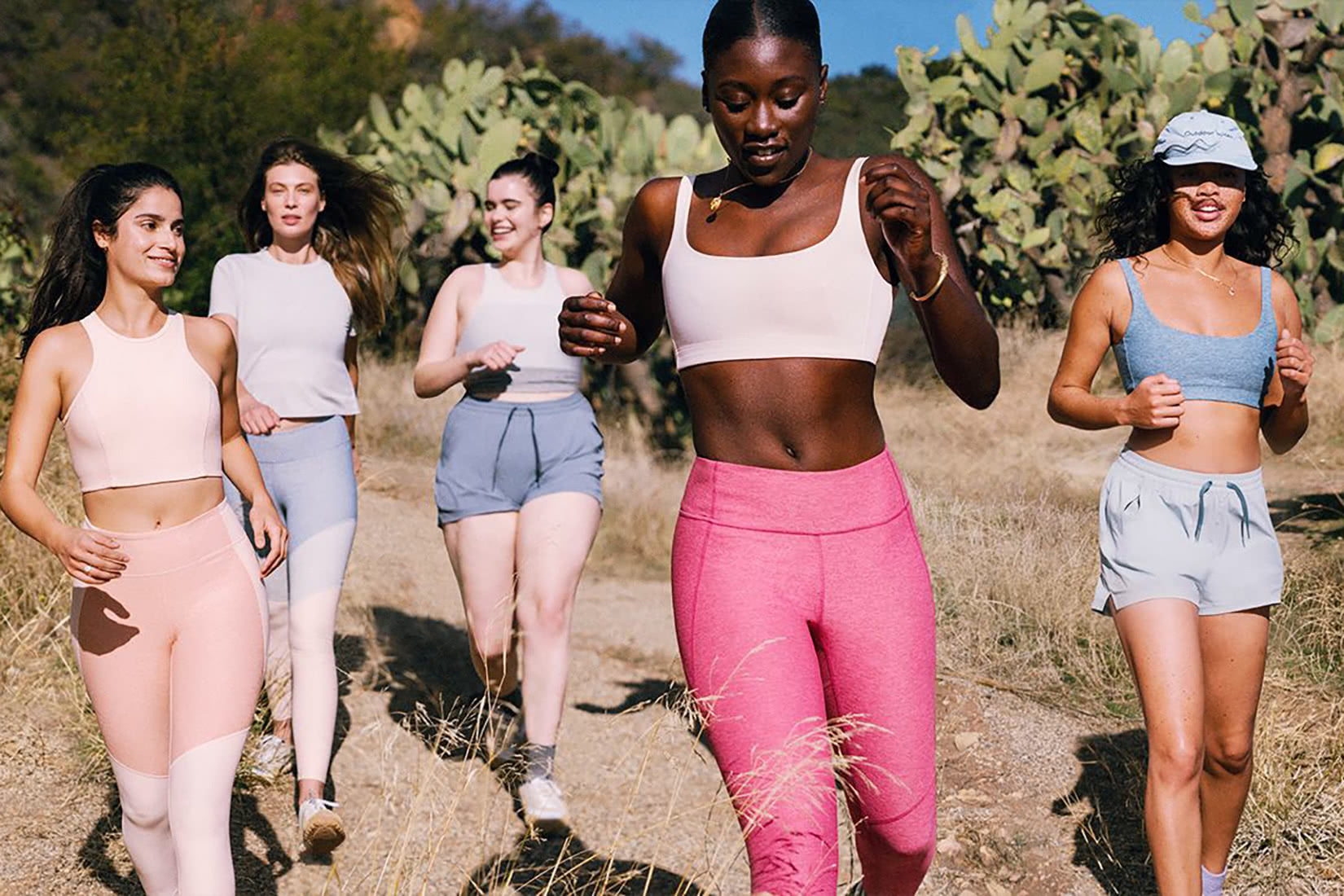 Outdoor Voices is on a mission to get the world moving. The athletic brand wants you to have fun while doing it. They believe freeing fitness from performance starts with having fun and generating endorphins. That's why they create high-quality products for Recreation that make you feel strong and confident.
We love Outdoor Voices' super cute exercise dress and uber-comfortable MegaFleece Sweatshirts.
Best brand for: a casual day in the office or an active day at the beach.
5. Summersalt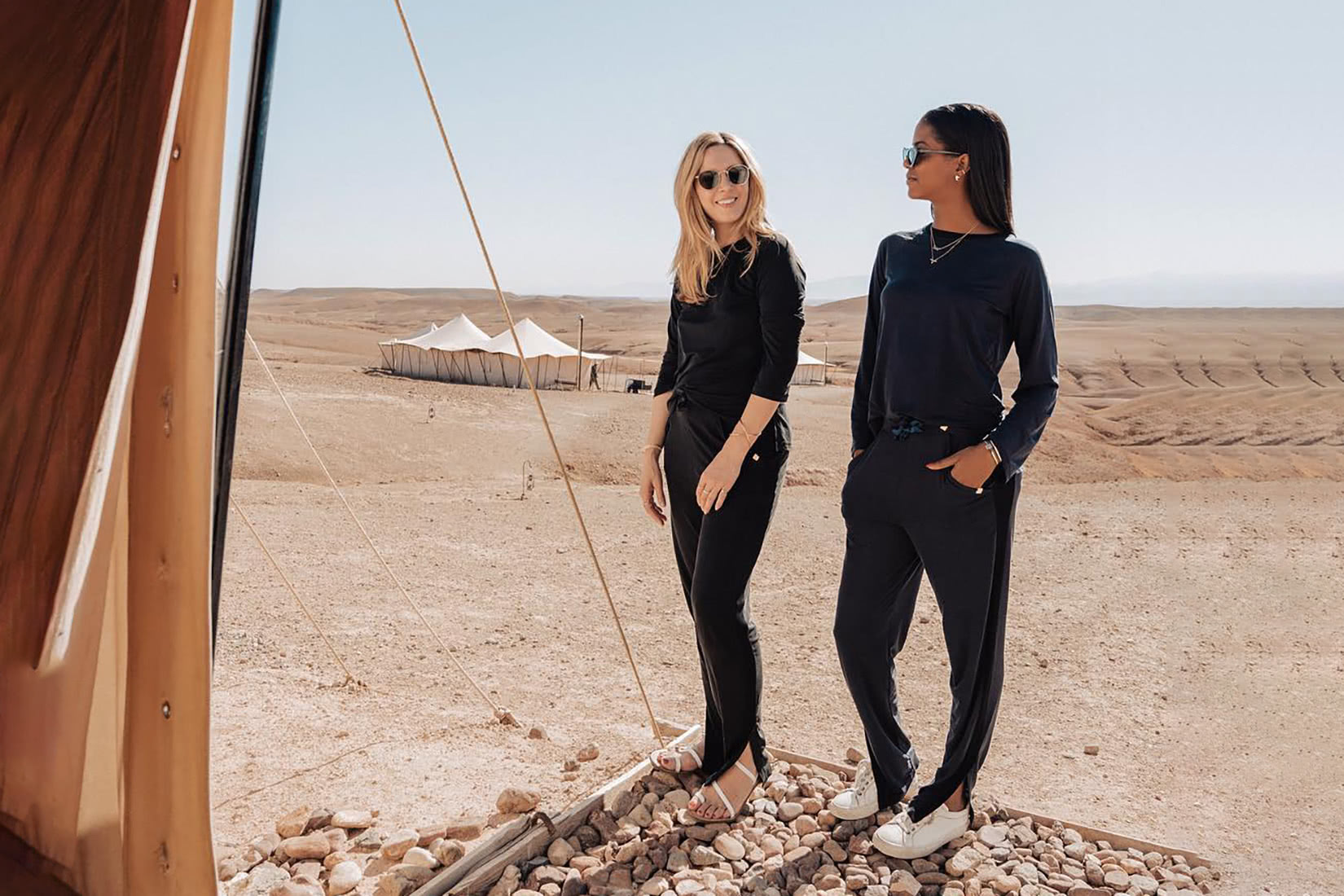 Australian brand Summersalt started off as a stylish swimwear brand but have since branched out into activewear and loungewear. And we're glad they did! Their activewear line is simple and comfortable yet designed with a little je-ne-sais-quoi that makes their clothes stand out in the studio.
Best brand for: budget-friendly sports bras, leggings, and pullovers.
6. ASOS Activewear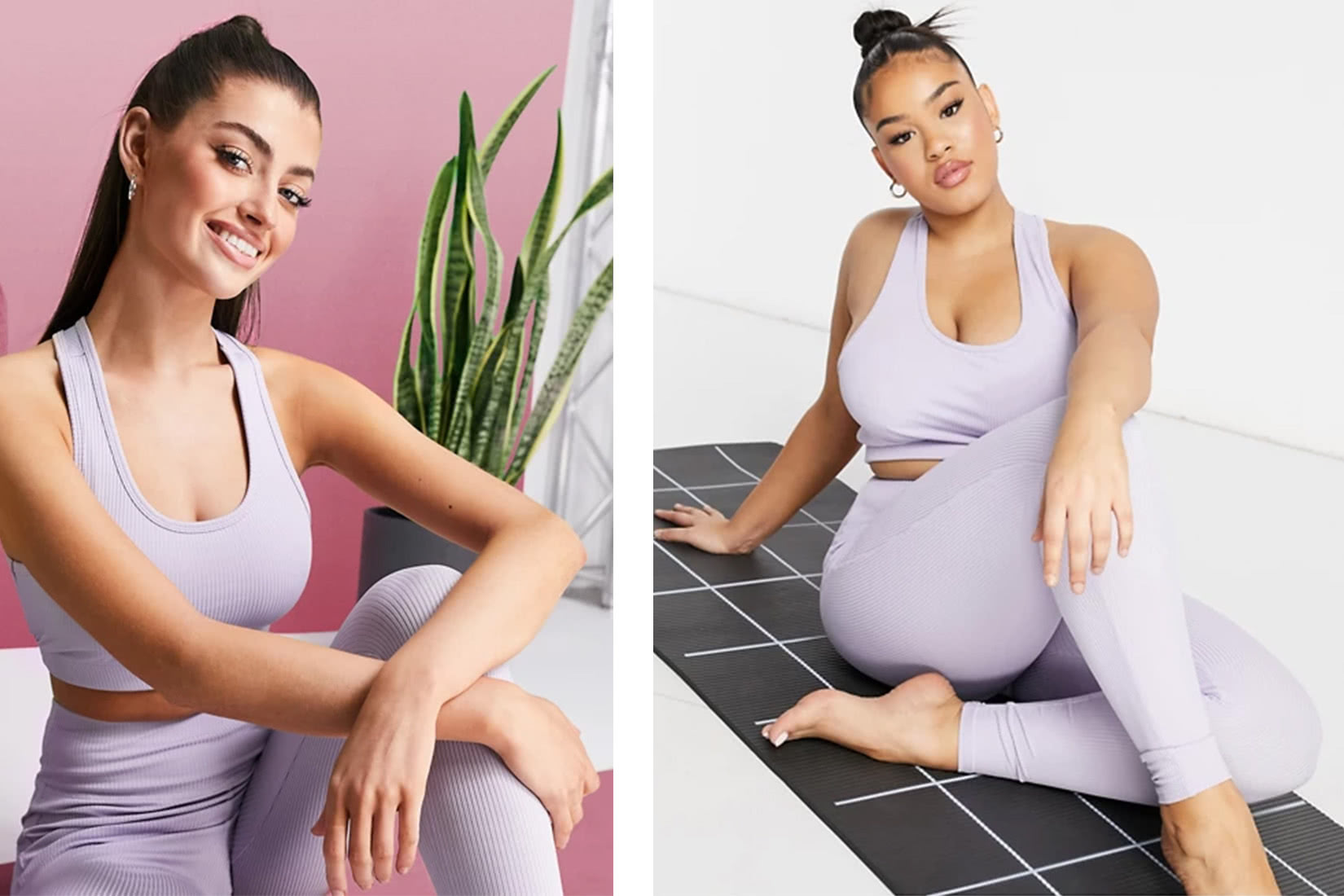 Looking for a touch of Scandi design in your fitness wardrobe? Take a look at ASOS latest activewear collection. Whether you're into intense HIIT classes or home workouts, or you just like that athleisure aesthetic, ASOS sells a large selection of stylish clothes to get you comfortable when moving or chilling. They have an entire line dedicated to curvy and oversized women too.
Best brand for: affordable yet stylish and minimalist clothes.
7. Wolven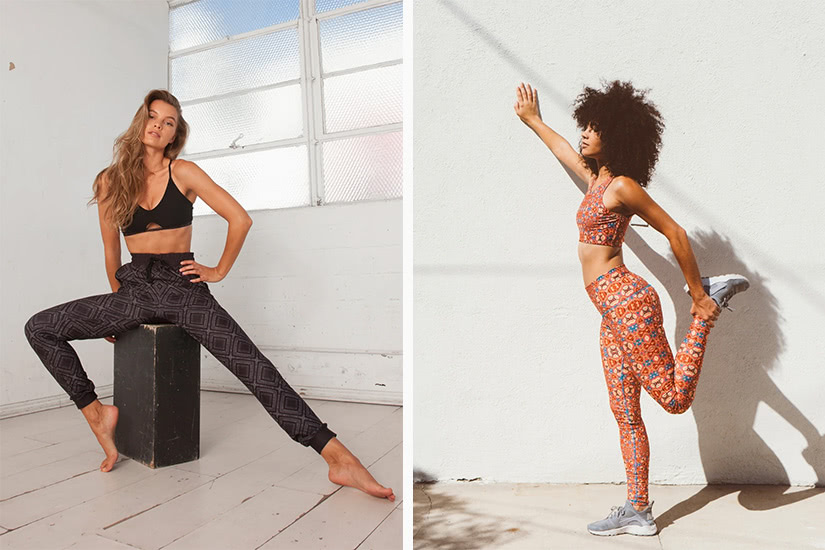 Make sustainable sexy. That's Wolven's motto and you can tell. Every workout clothes that the brand designs is beautiful and elegant but also friendly to the environment. Their activewear collection is durable too.
Designed in Downtown Los Angeles with sustainable fabrics, Wolven's sportswear are produced in small batches. For the nature lovers at heart, these earth-inspired prints are designed to instantly transport you to the magic of the sacred outdoors — even if you're powering through asanas inside.
Best brand for: sustainable and eco-friendly materials.
8. Lyssé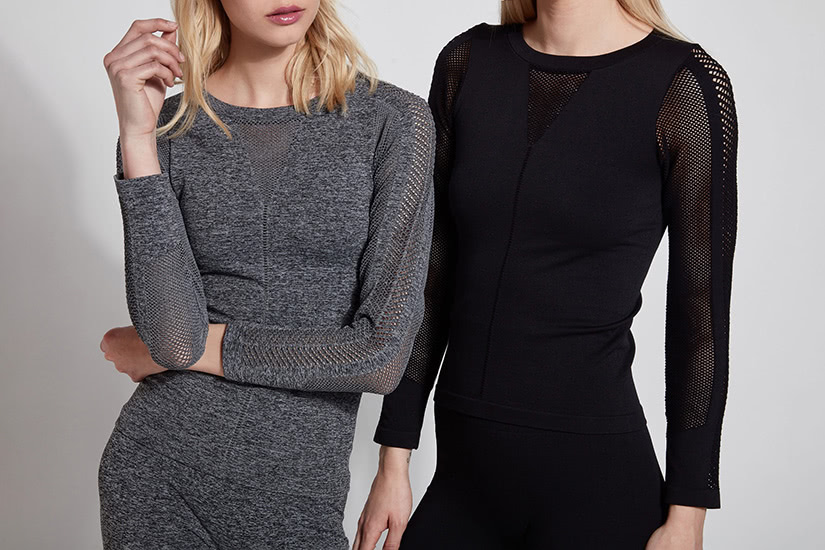 New York premium brand Lyssé embodies a full collection of urban-inspired apparel designed to meet the lifestyle needs of today's women. The brand's mantra is Fabric. Fit. Fashion. It shows through everything they design with beautiful pieces, quality fabrics, uncommonly gracious comfort, and undying style.
Lyssé's wardrobe lets you comfortably move, travel, and live. Beautifully and assuredly.
The brand's designers craft breathable, machine-washable fabrics into comfortable and timeless garments meant to last for years. Their bottoms blend simple, pull-on styling with carefully placed seaming and smoothing inner waistband; their leggings slim and sculpt, yet offer resilient 4-way stretch for uncompromised comfort; and their travel-friendly tops, jackets, and wraps deliver ease-of-movement, stretch, and easy care.
Best brand for: breathable and machine washable fabrics with a timeless design.
9. Glyder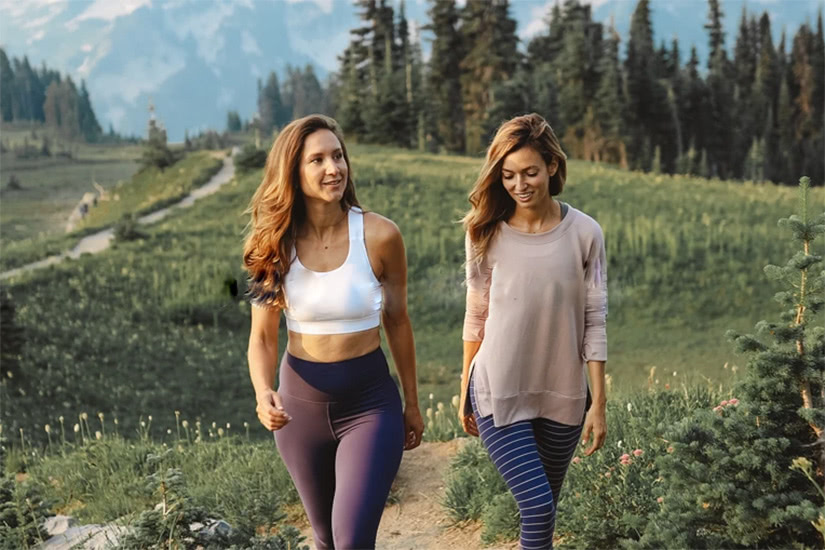 From day one, Glyder's mission has been to cultivate a community of women who live life without limits. Those who see a boundary and break through it.
We particularly like the brand for its outdoor clothes. It's fitness with style.
Best brand for: clothes that can take you from the yoga studio to the street and to the highest peak.
10. Sweaty Betty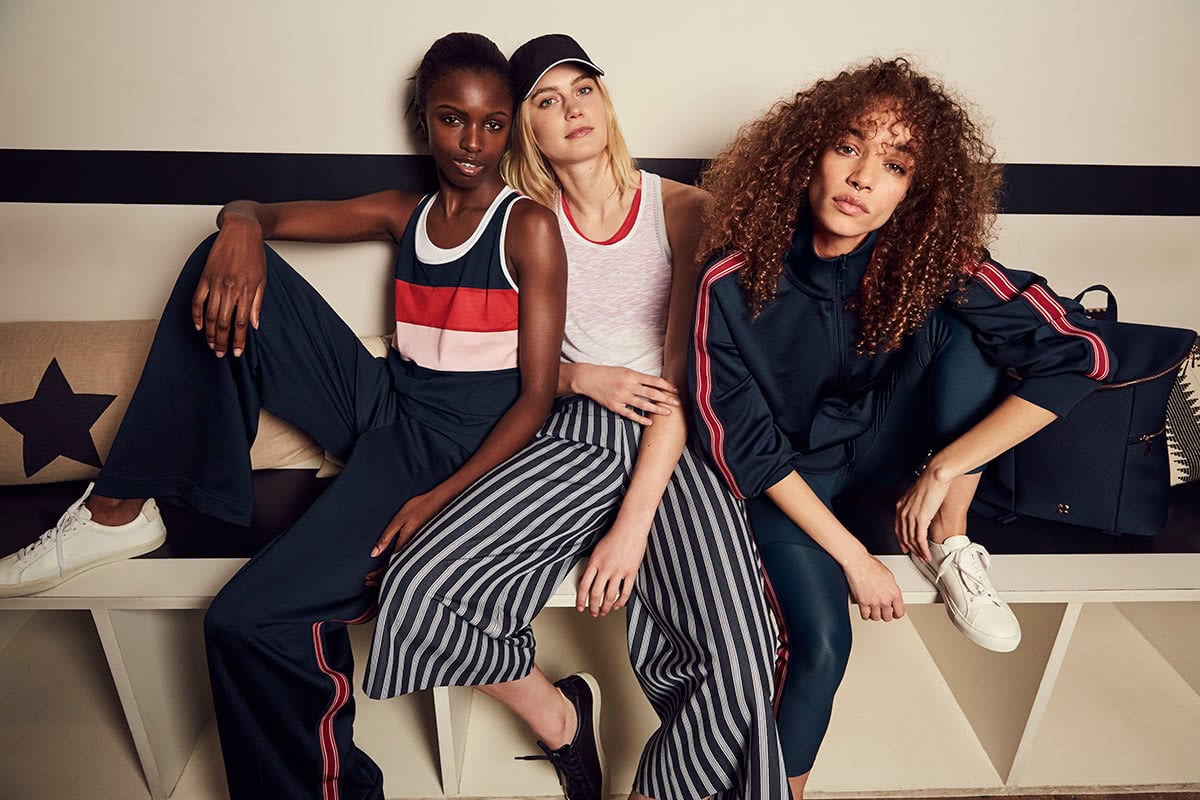 Born in London in 1998, sassy activewear brand Sweaty Betty (which defines its name as "Someone who works out, but definitely likes cake") offers an incredible range of workout essentials.
Sweaty Betty is one of the first active fashion brands to bring a holistic lifestyle approach to their high-end workout clothes. Their covetable selection of studio-to-street designs features quirky graphic tees, pops of colors, and fun patterns.
Best brand for: the origin of fashionable activewear.
11. Athleta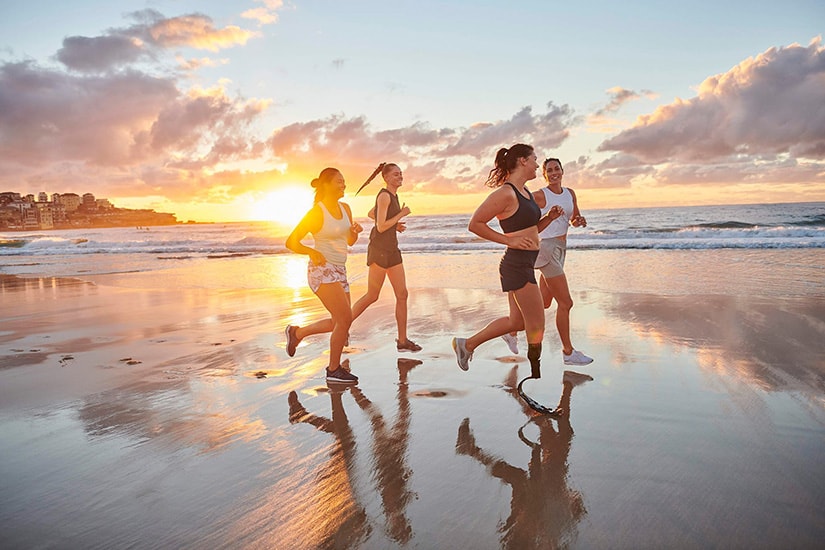 The Gap-owned fitness brand Athleta designs stylish athleisure wear for women and girls for a variety of activities including yoga, running, swimming, and hiking.
Best brand for: affordable and timeless sportswear.
12. Ivy Park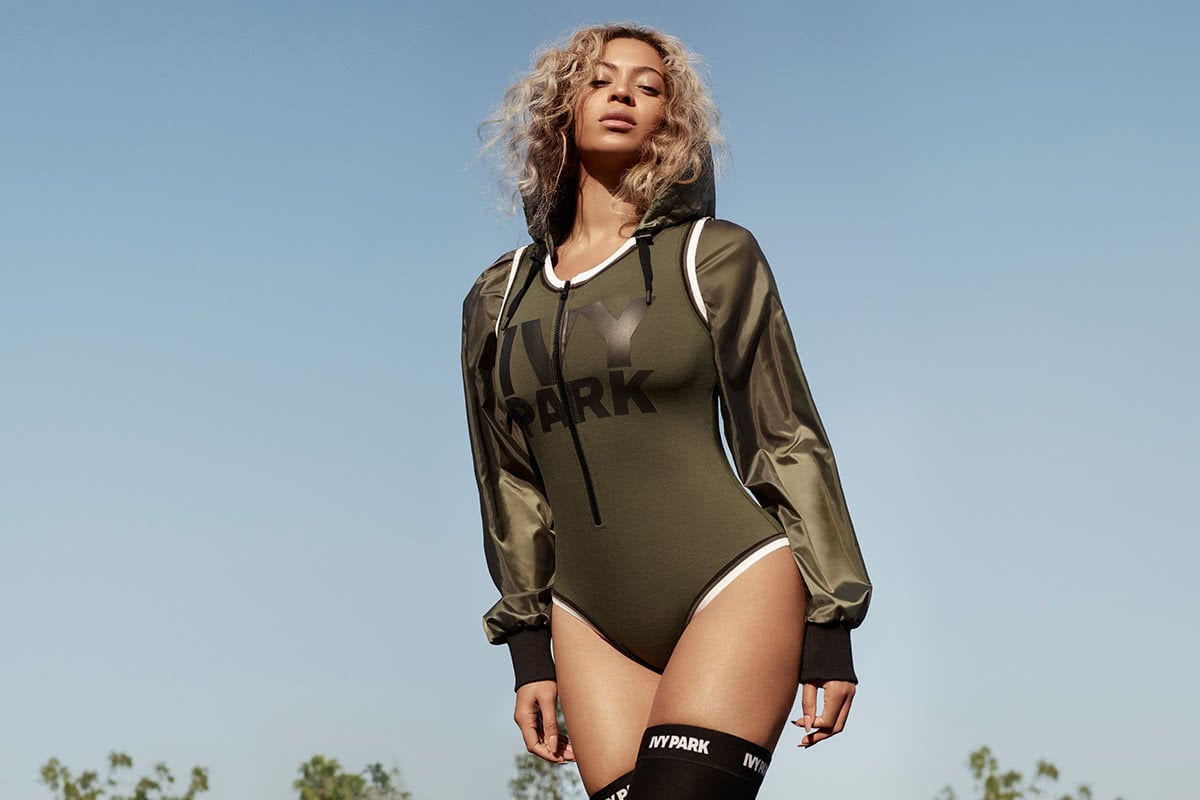 Beyoncé' Ivy Park offers high-fashion meets high-tech performance wear. The collection of activewear is effortlessly cool and includes everything from sports bras to leggings, crop and oversized sweatshirts, bodysuits, and more.
13. NO KA'OI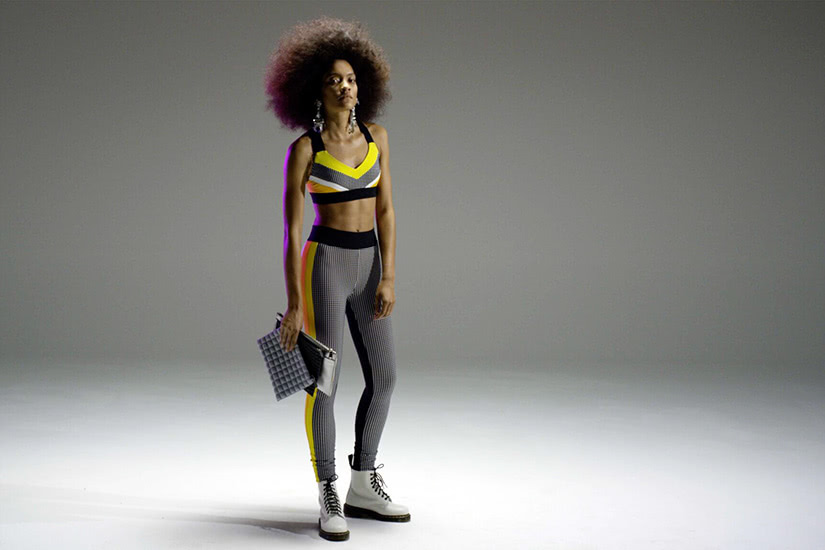 NO KA'OI is an Italian-made, Hawaiian-inspired luxury activewear line. Rooted in the spirit of yoga and powered by style, NO KA'OI combines high performance and high fashion to offer state-of-the-art athleisure pieces.
If you're searching for brands like Gymshark, take a look at NO KA'OI. Their women's sportswear collection is more fashionable and technical. They also have very cute workout tops.
NO KA'OI uses bold textures, vibrant hues, and patterns that set it apart from other athleisure brands.
14. Fenty PUMA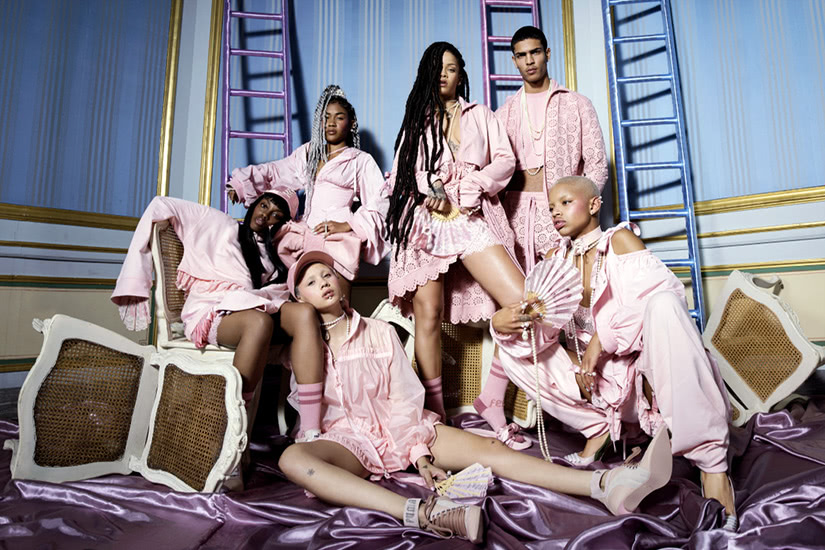 Born from a collaboration between Rihanna and Puma, activewear brand Fenty x Puma is a collaborative line of activewear clothes that work, work, work, work, work.
Playing with deconstructed Japanese street style, the brand is all about the oversized sweatshirts, cropped tops, and laced-up leggings. Proper Rihanna-approved streetwear.
15. Tory Sport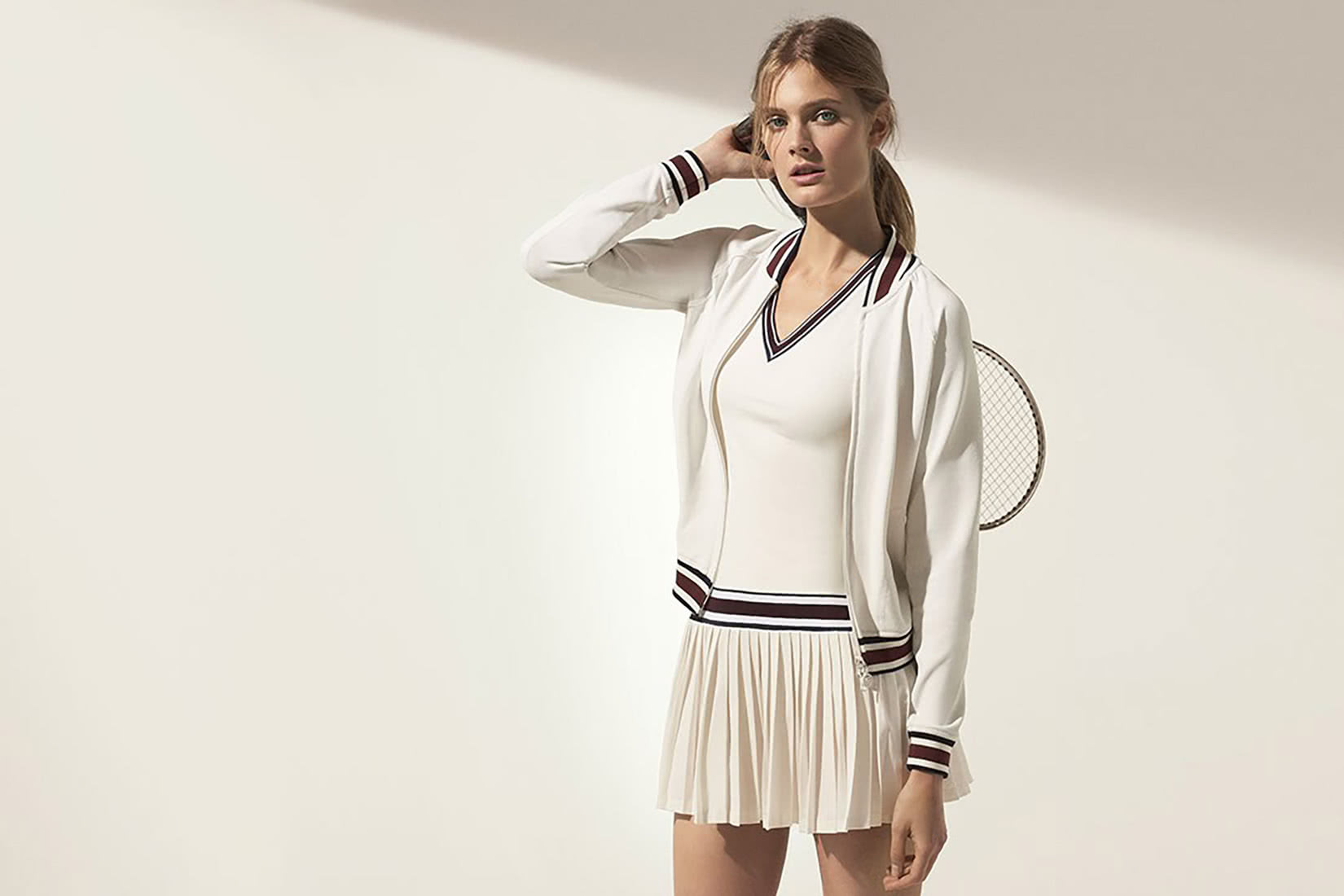 Tory Sport is the performance luxury activewear for women by Tory Burch that seamlessly balances style and performance. Defined by classic American sportswear, Tory Sport offers a comprehensive range of stylish and wearable sports clothing and athletic wear for coming and going, running, studio, tennis, and golf.
Best brand for: the fitness fashionista.
16. Ultracor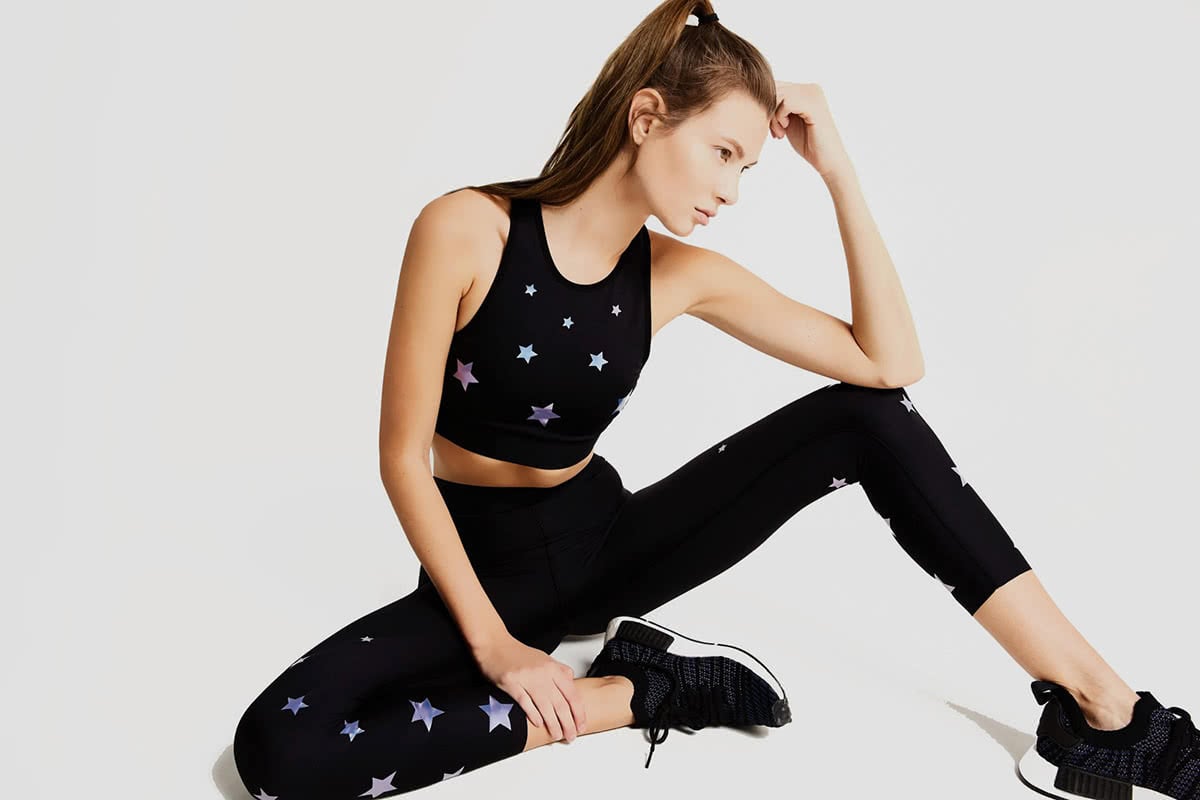 Founded in 2014 in Los Angeles, Ultracor is a luxury activewear brand that effortlessly marries luxury, cutting-edge styling, high-performance, and shapewear. Created with the finest technical fabrics, seamless construction, and anti-camel toe technology (seriously!) to prevent any wardrobe malfunctions, Ultracor redefines activewear with strong silhouettes, deeply saturated colors, and bold prints.
With many celebrities championing the brand on the regular, you have definitely already spotted the best-selling leggings with foil star motifs in your social media feed.
17. P.E Nation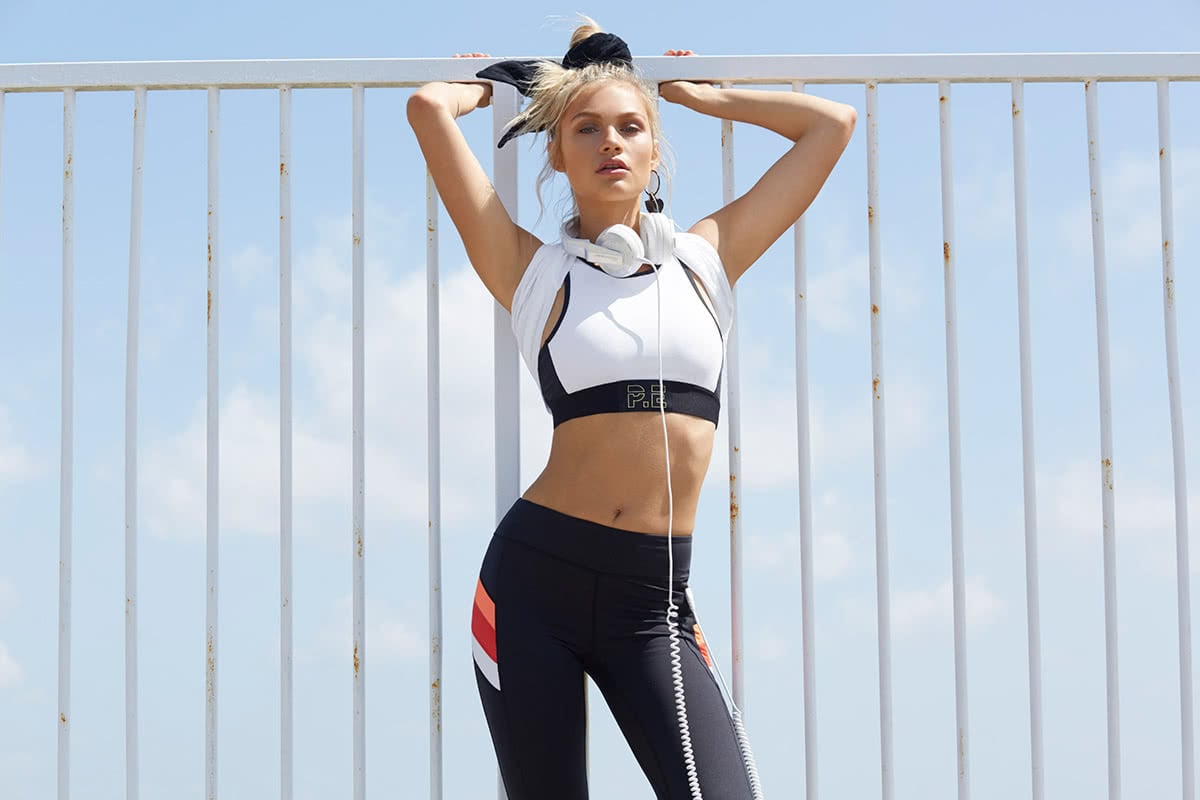 A favorite of the Kardashian-Jenners, P.E Nation is an Australian sportswear brand that has taken your social media feed by storm. This uber-chic athleisure brand with a "tomboy meets city girl" attitude is best known for merging technical qualities with retro-inspired designs through its body-sculpting and eye-catching garments from geometric shapes to bright colors.
Seamlessly merging high fashion and fitness, P.E Nation is the perfect fit for fast-paced urban lifestyles.
18. Lululemon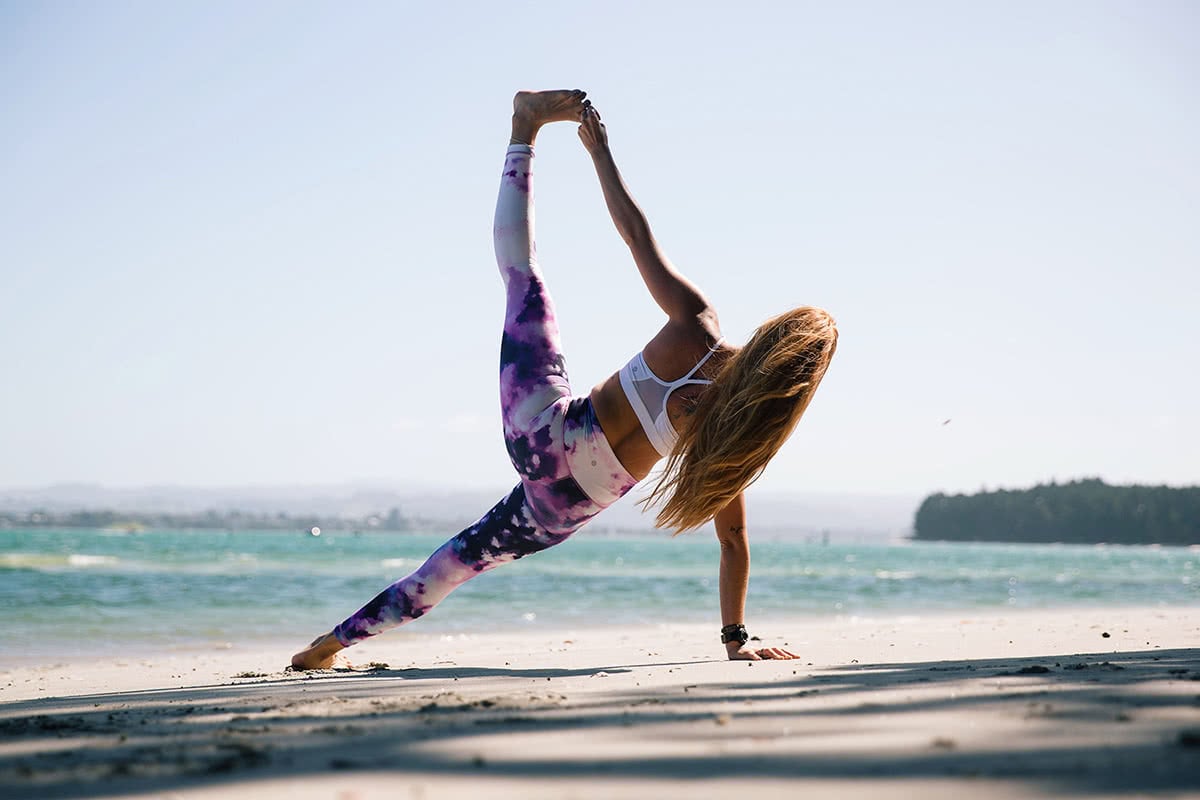 No luxury activewear edit would be complete without the Canadian brand Lululemon. Best known for its yoga-inspired athletic clothing roots, Lululemon now offers an expansive and reliably well-made range of elegantly muted activewear products (from basic gym gear to trail and hiking apparel). Sure, they have some of the best yoga leggings on the market, but they also have cute tops and gym gear now.
A sure win for both the gym and the street-style scene.
19. Perfect Moment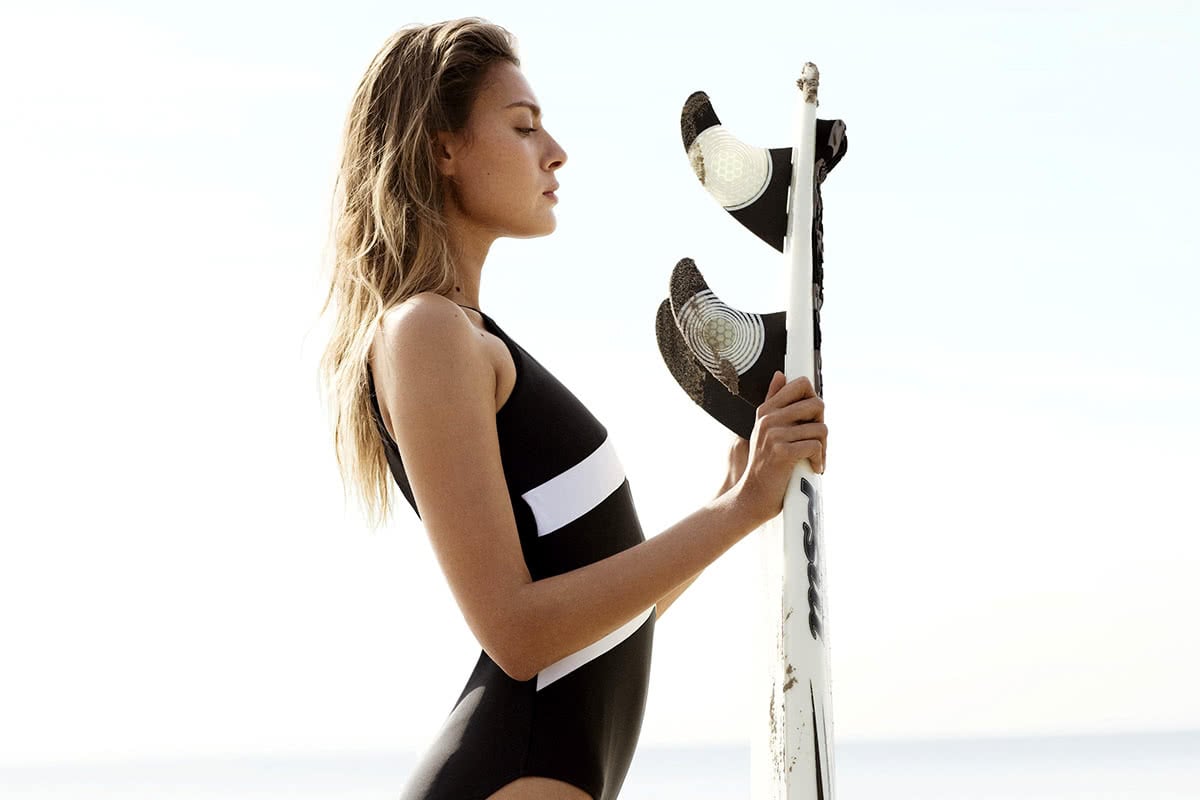 Launched by extreme sports documentary maker Thierry Donard, Perfect Moment is a French athleisure brand for the adventure-seekers.
Blending high performance with style, Perfect Moment creates rigorously tested activewear (including ski, surf, swim, and workout staples) offering optimal athletic performance and an exceptional fit.
20. Under Armour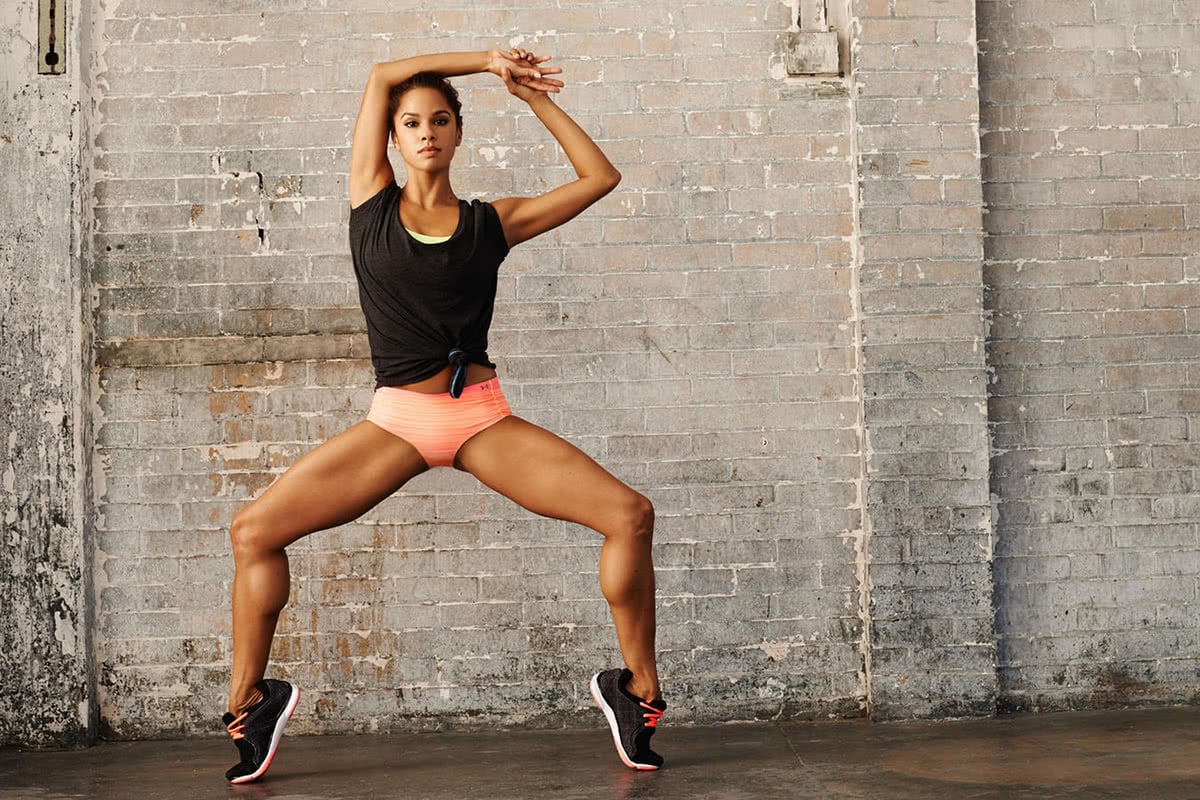 The American sportswear label Under Armour launched in 2016 Under Armour Sportswear (UAS), a premium athleisure range designed by Belgian designer Tim Coppens. UAS fuses high-performance sportswear designs with an elevated sartorial touch. They have really cute and sexy gym clothes on their website.
21. Unbridled Apparel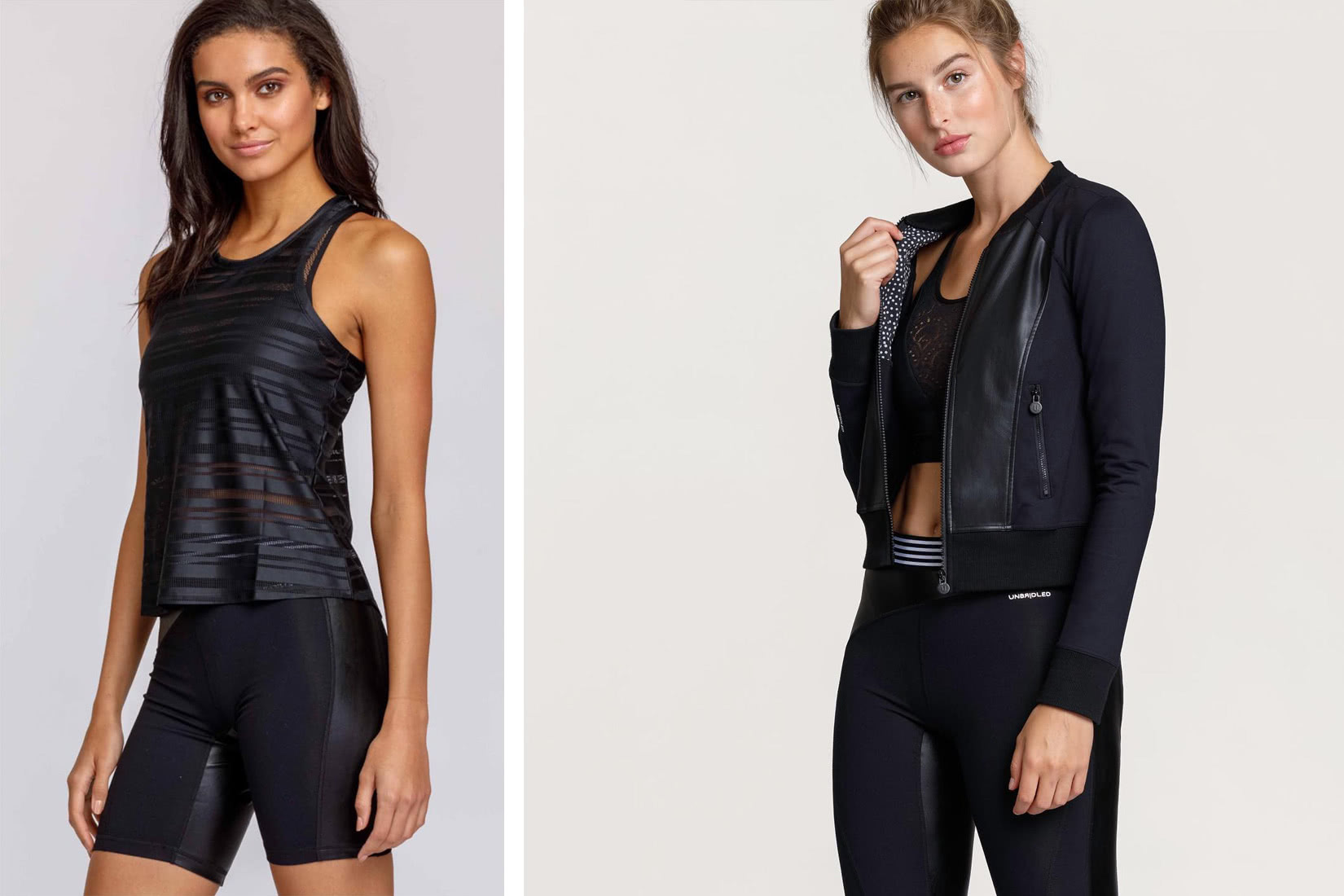 Unbridled Apparel is fast becoming one of our favorite activewear brands. It was founded in Miami, Florida, with the commitment to build an athleisure brand that helps women thrive with confidence. Their collection is simple yet so very stylish. They are smartly designed too, to support you when you're training or just walking about town.
The brand produces hardworking, versatile styles that seamlessly bring you from barre to the bar. Unbridled Apparel adopts a 'less-is-more' approach and a design ethos based on seasonless pieces to offer everyday, athleisure-inspired clothes that are both performance-driven and stylish.
22. Nike x MMW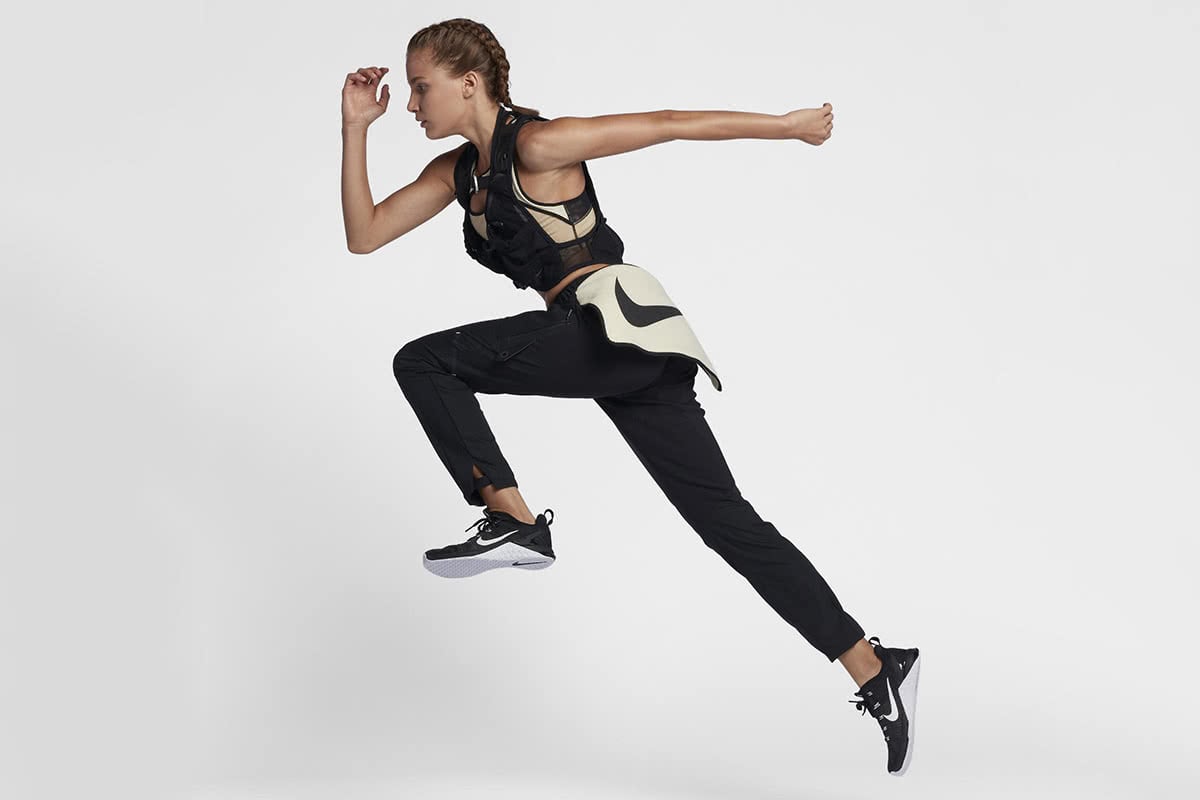 Designed by Matthew M. Williams (the American designer behind luxe streetwear brand Alyx), and using Nike's vast repository of athlete-informed performance data, Nike x MMW capsule collection offers versatile, fluid training apparel and accessories.
Inspired by movement, the elevated training collection purposefully blurs the line between performance gear and street-ready clothing in a city-ready palette of black, white, and more black.
23. Adidas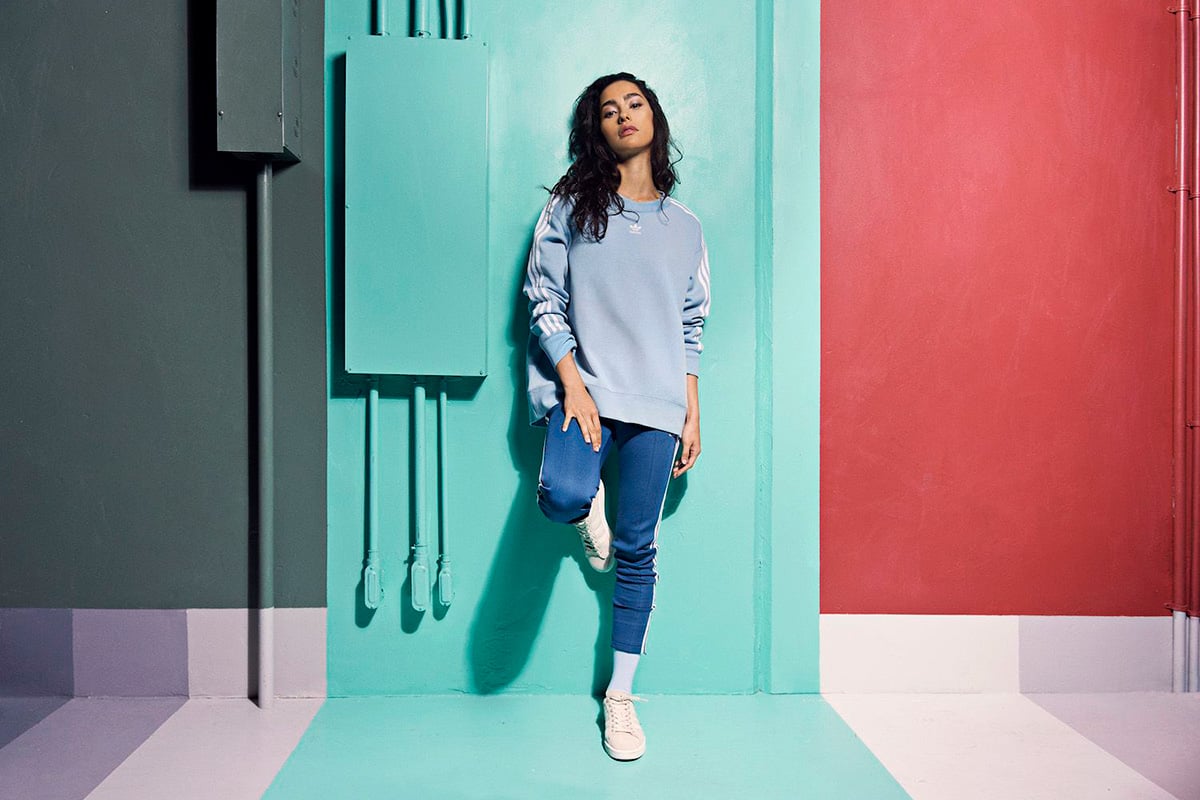 Adidas is a sportswear powerhouse that combines quality and style to create modern, street-savvy activewear. The activewear brand's signature three-stripe motif has gained iconic status in popular culture.
24. Adidas by Stella McCartney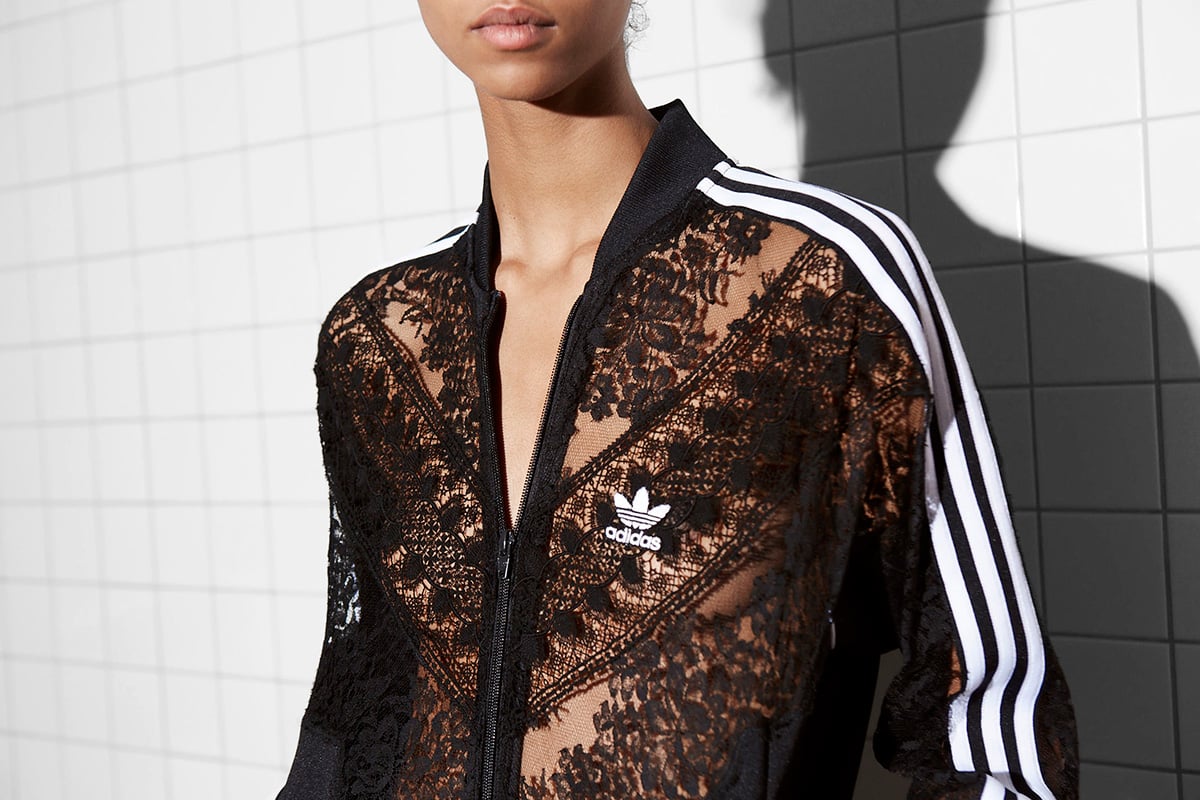 Adidas by Stella Mccartney is the ultimate chic activewear brand for fashion-forward women. This highly successful long-term collaboration between the fashion designer and sportswear giant continues to hit the mark.
The collection (which includes clothing for yoga, running, tennis, athleisure, and more) features bold hues and prints, high-quality and high-performance fabrics, elegant silhouettes, and undeniably fashionable designs that will stand out no matter where you roam.
25. Y-3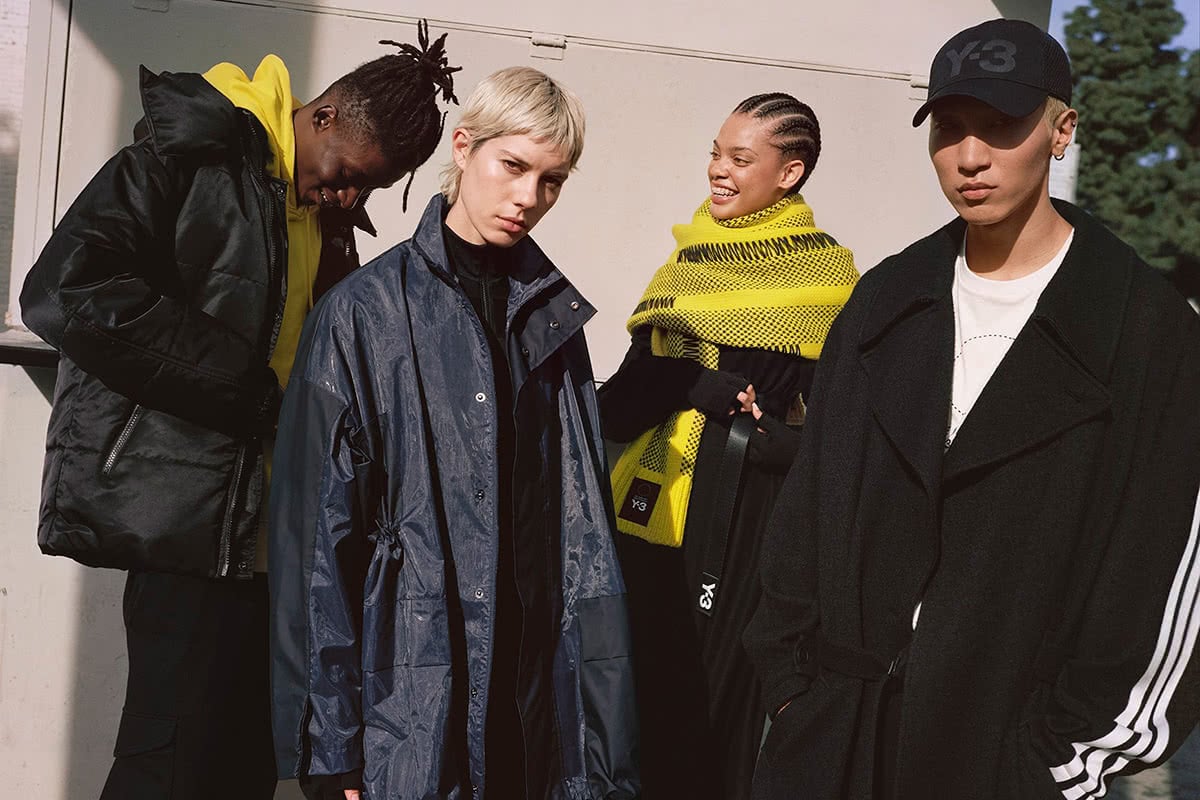 The brainchild of a collaboration between Adidas and Japanese fashion designer Yohji Yamamoto, Y-3 blends sport functionality and fashion elegance.
26. Olympia Activewear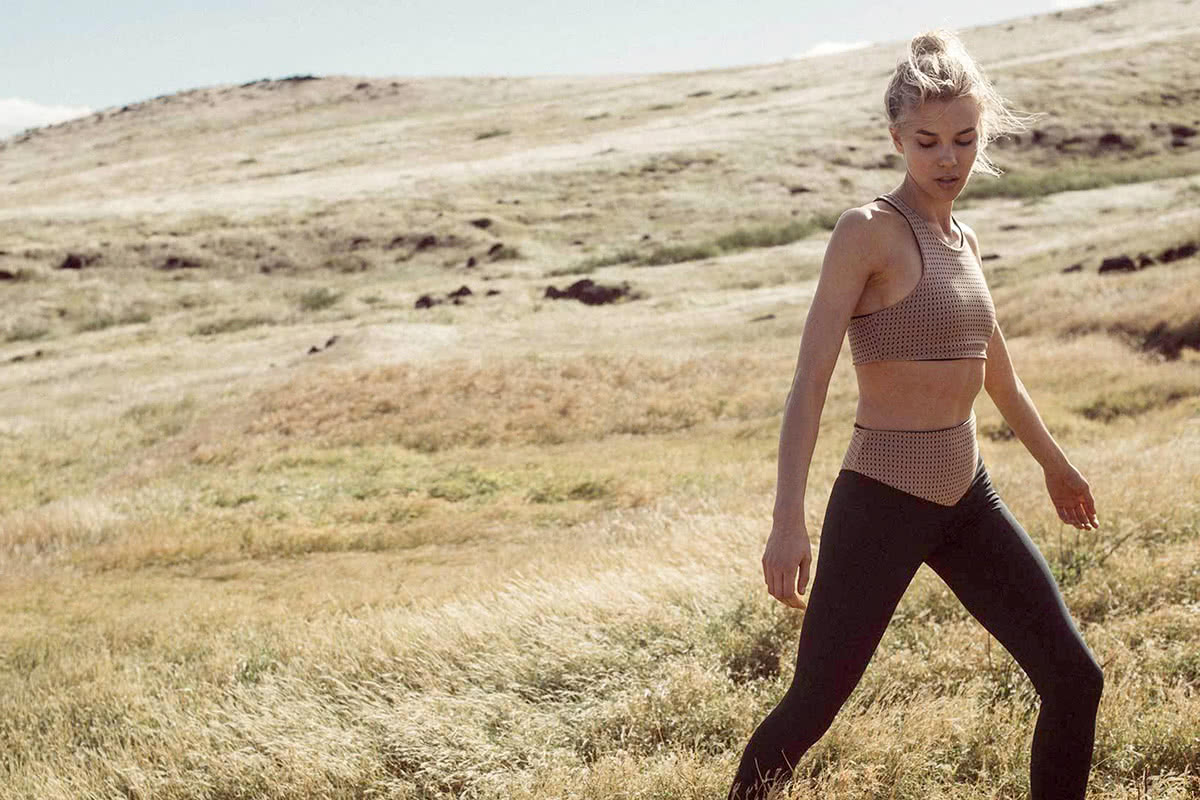 With its modern and refined approach to activewear, Olympia Activewear offers a unique balance between strong and feminine aesthetics. Olympia Activewear is designed with the active women in mind, combining utmost comfort and style.
In addition to versatile cotton and custom elastics, Olympia Activewear offers stunning silk lounge pieces you'll never want to take off.
27. The Upside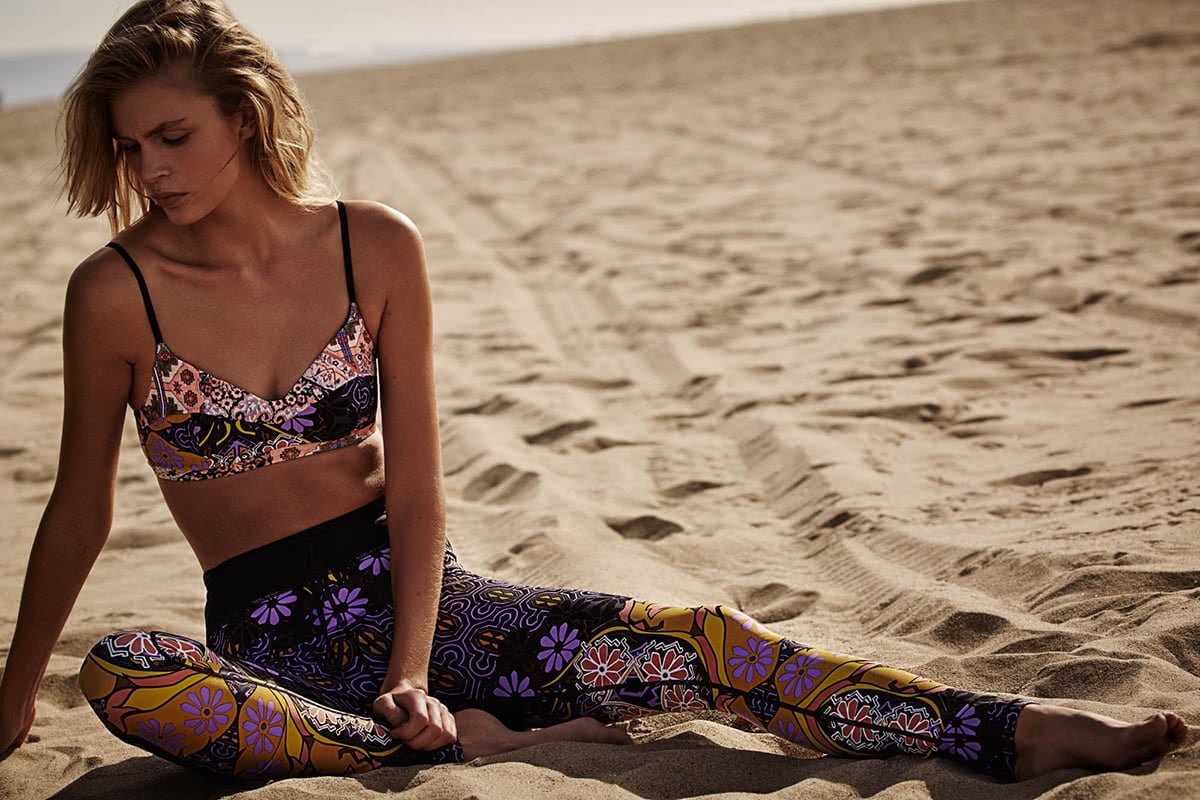 The Upside is an Australian luxury activewear label that offers chic, versatile athleisure pieces in dynamic prints, florals, and patterns. The Upside combines body-sculpting styles with high-tech materials to elevate your workout wardrobe – from leggings to bras and tanks.
A favorite amongst A-list celebrities, from Rosie Huntington-Whiteley to Bella Hadid, and Kim Kardashian, The Upside creates functional pieces that look great in and out of the studio.
28. Koral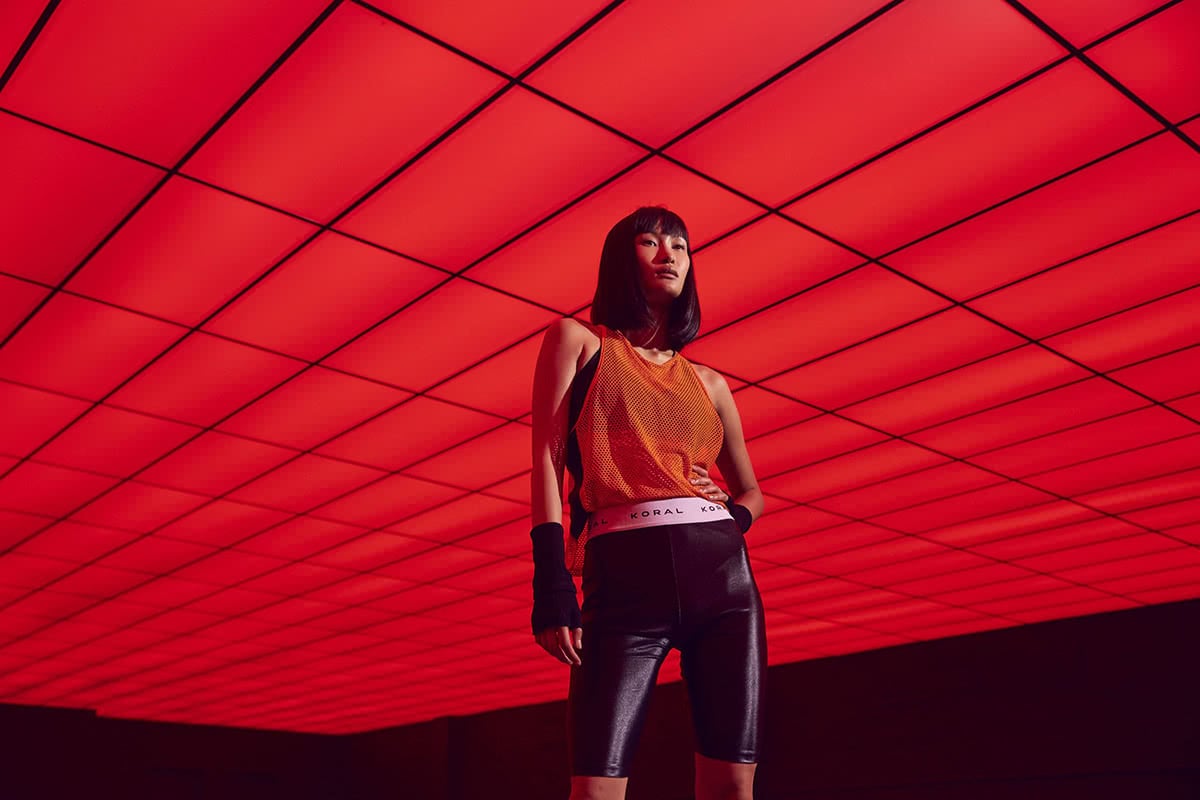 Inspired by the liveliness of Brazil and laidback spirit of California, Koral is a technical activewear that combines fashion, form, and fitness.
Think fashion-forward style (including faux leather workout pants and fishnet mesh tops) meets luxurious sportswear engineering and high-tech materials to empower women with very active lives.
29. FP Movement by Free People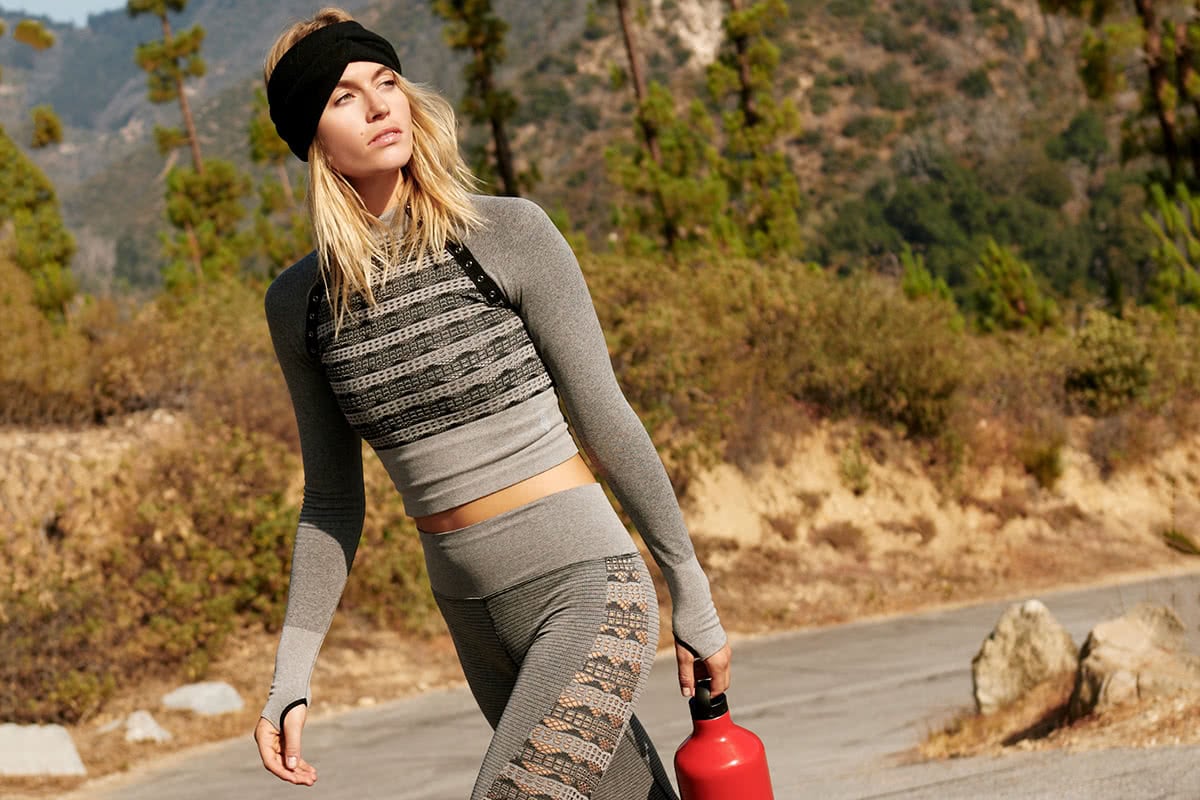 FP Movement is Free People's active fashion line which triumphs both bohemian chic style and function. Their leggings, bras, and sweats offer ultra-chic details (such as decorative cut-outs and added straps), trendy color schemes, and impeccable fit.
Perfect whether you're actually working out or not.
30. Varley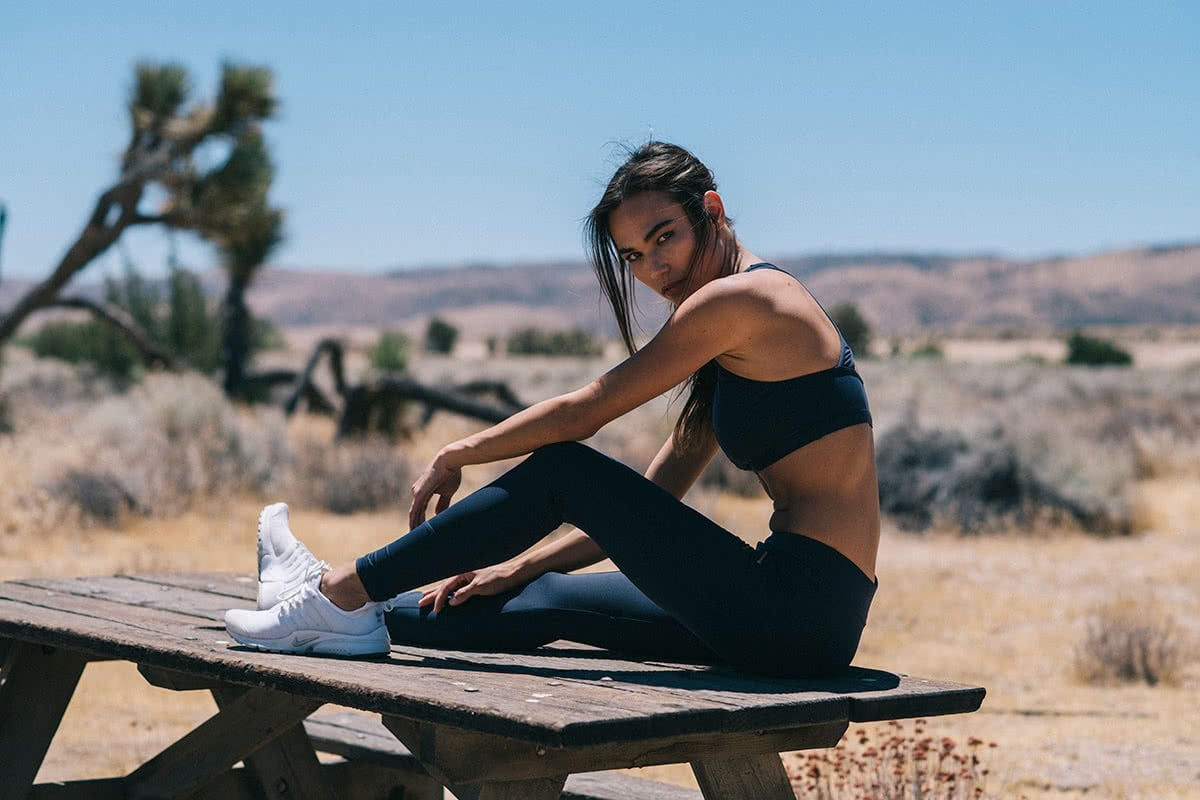 Varley is a performance-first lifestyle brand that offers technically innovative, fashion-forward athleisure apparel for the modern woman. Varley's clothes can be worn 'from the school run to the office, from the ballet barre to the boxing ring'.
From leggings to outwear, the collection features pastel and neutral tones, mesh details, and trendy patterns.
31. Beyond Yoga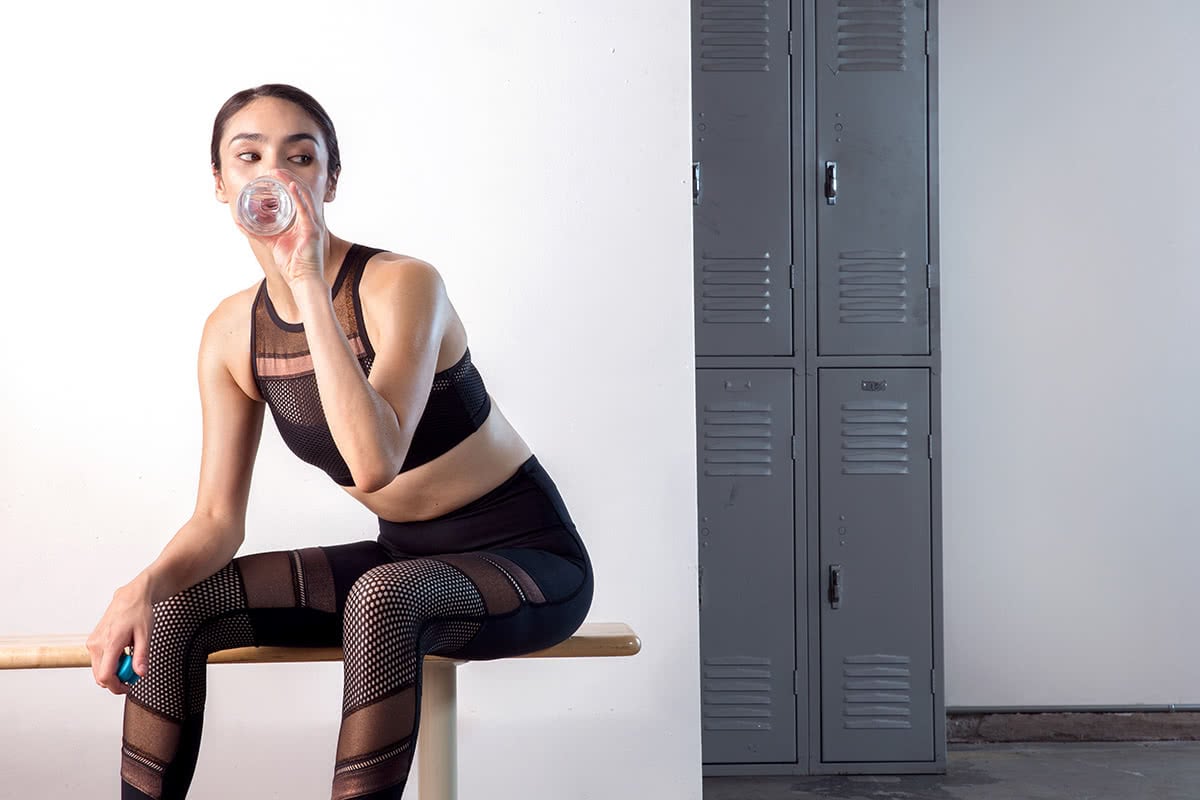 Beyond Yoga is a luxury athleisure brand with mostly muted solid colors. Their high-performance leggings, bras, and tanks feature intricate straps, mesh insets, and luxe textures.
The yoga-inspired collection is made in the USA from soft, durable, easy-care fabrics.
---
There you have it: the best luxury athleisure and activewear brands for getting your sweat on in style.
But what exactly is athleisure wear?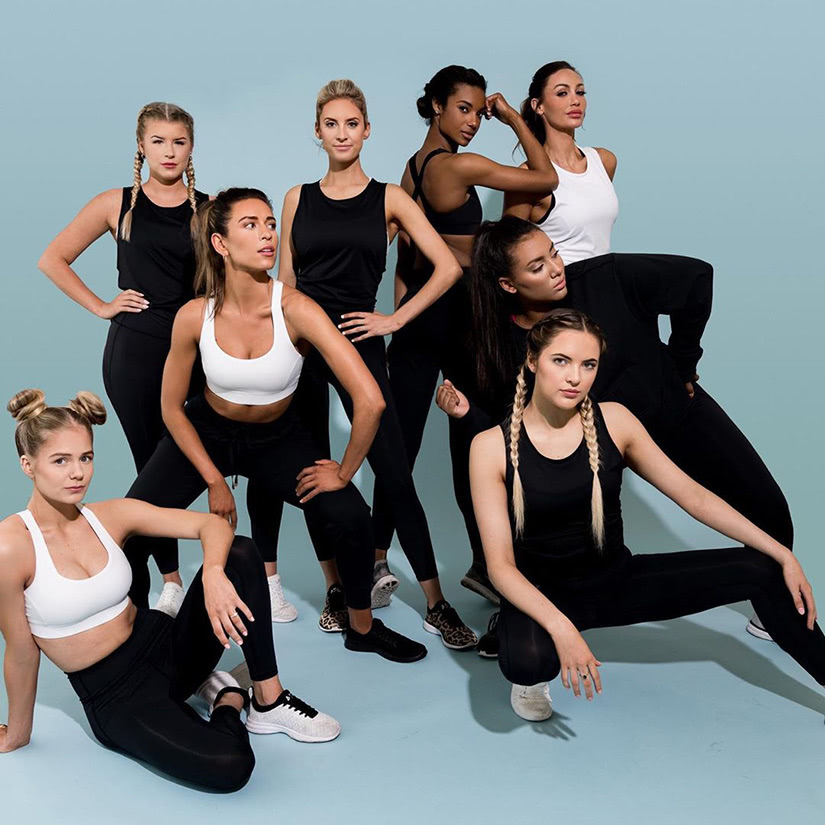 Chic activewear has become a wardrobe staple. One of the hottest trends in fashion, athleisure is casual wear that combines high-quality athletic staples with versatile leisurewear to offer the utmost comfort whilst maintaining style.
Focusing less on sportswear as technical apparel, and more as a lifestyle, athleisure can be worn anywhere, anytime.
Women's activewear brands frequently asked questions
What is the best activewear brand?
The best activewear brand right now is Alo Yoga. The brand offers high-quality sportswear that are trendy yet budget-friendly. It's also a celebrity favorite, with Gigi Hadid, Taylor Swift, and Kendall Jenner among its customers.
Where can I buy good quality workout clothes?
You can buy quality workout clothes online. Most sports brands have their own online stores. We list the best sites on our list of the 31 best activewear brands for women.
What brands are similar to Lululemon?
Brands most similar to Lululemon are Alo Yoga, Alala, Wolven, and Glyder. These brands are stylish and highly functional for the studio or chilling at home.
What should females wear to the gym?
Women should wear comfortable and flexible clothes to the gym. You want first and foremost a gym outfit that lets you stretch and run however you like. You also want something that gives you confidence at all time and looks cute.