After any period of austerity—and the sartorial trends which reflect it (remember the downsized capsule wardrobes of post-2008?)—what typically follows is an era of extravagance. Or vice versa, with pared-down luxe succeeding the "more is more" mentality of 80s glitz and glamour. Minimalism is followed by excess, excess by minimalism, and so forth. Y2K fashion is categorically a time of excess, where we see a heady mix of retro-futurism in all its flamboyant, neon glory.
After a few lost years spent predominantly at home—when our wardrobes overflowed with increasingly homogenous bundles of loungewear—we're crying out to express ourselves once again. And what better revival than the sparkly threads of the 2000s? Millennials will remember it fondly, while parents of the era will recall yelling "You are not going like that". Now, fresh-faced Gen Zs have duly taken the torch and put their equally fresh spin on the old-skool fashion epoch, dropping the best of Y2K aesthetic like it's hot. We say: good on them.
So, what's hot and what's not from the Y2K resurgence? Certainly not the pencil-thin (and often penciled-in) over-tweezed eyebrows. Nor the whale-tail G-string trend—though Hailey Beiber will tell you otherwise (proceed at your peril). No, the time has come once again for low-slung cargos, Juicy Couture tracksuits, and translucent dresses abound. And, while the jury's still out on the skinny jean, double-denim is categorically in—and the more rhinestones on your oversized biker, the more style points to be had, BTW.
What does Y2K mean?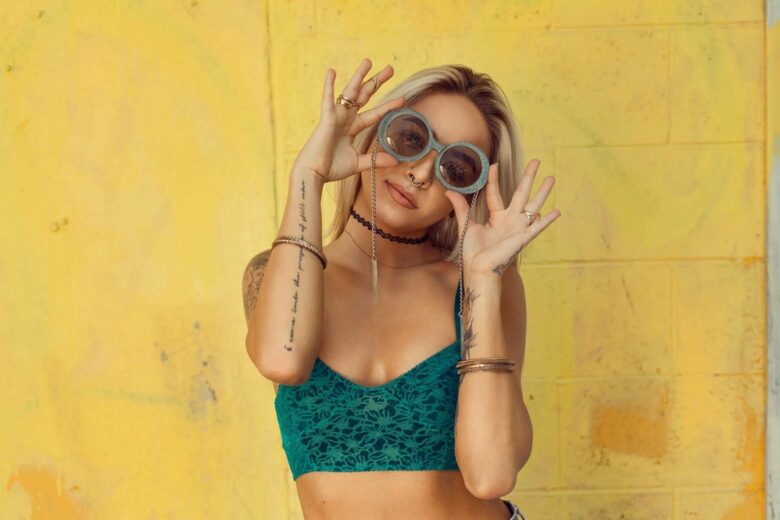 Y2K stands for the year 2000. The year the world didn't end, and the year Destiny's Child reigned supreme in the charts. In fact, Y2K in fashion terms not only encompasses the millennial year, but the few years preceding and the decade following. Yep, the window between laid-back early 90s luxe (off-duty Kate Moss was everybody's #stylegoal—no exception), and circa 2005 contained more rhinestones than RuPaul's Drag Race and more bared midriffs than—well, RuPaul's Drag Race. Think Christina Aguilera in Dirty, Paris Hilton on any weekday, and T.a.t.u. with their bum-skimming pleated skirts.
What is Y2K aesthetic?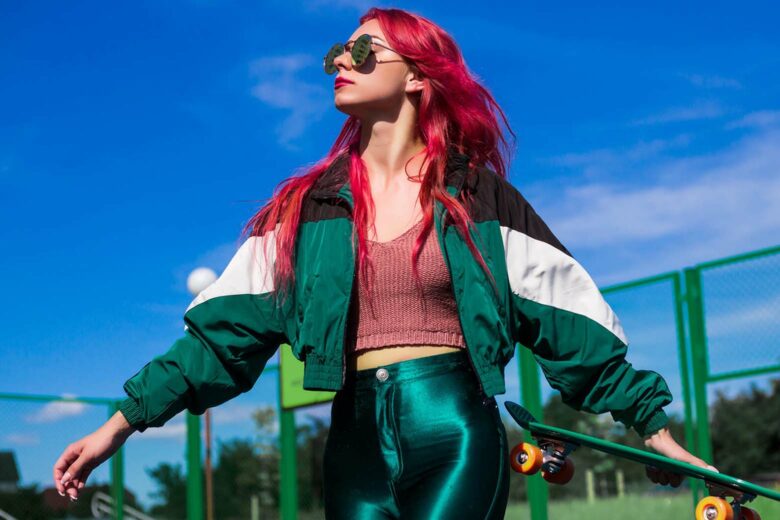 Y2K aesthetic transcends mere fashion—though low-rise jeans, JC velour, and baguette bags were (and are once again) the order du jour. Indeed, alongside your neon shades, bell-bottoms, and space-age-metallic dresses, you'll also find a quirky compendium of lifestyle accessories to complete the look:
From Tamagotchis to record players, there's a whole starter kit out there to realize your Y2K style dreams. In short, anything bright, bold, and fun that counters the restrained minimalism of recent years (particularly if it's see-through and skin-tight) is welcome at the Y2K resurrection.
Y2K aesthetic outfits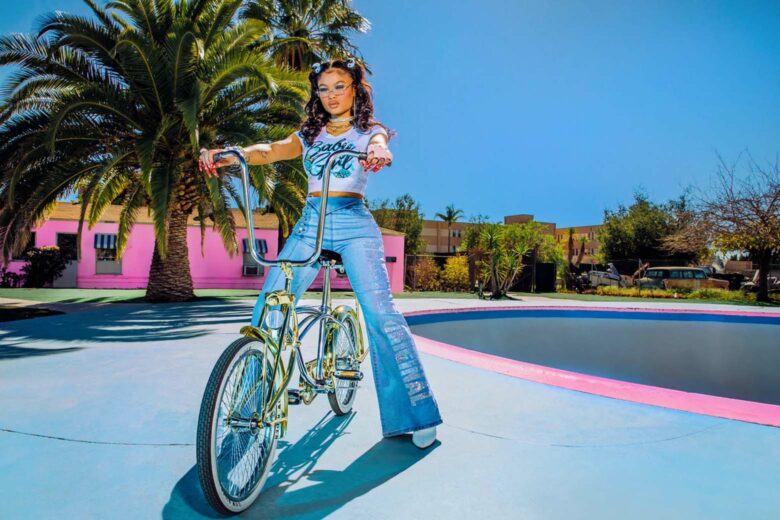 Fancy stepping a chunky-trainered foot into the world of Y2K? Few fashion eras can match the outlandish fun and statement-worthy styles. So, embrace this welcome freedom of expression, where the only limit is your imagination. We've curated some Y2K outfit inspo just for you:
Wide-leg denim jeans and cargo pants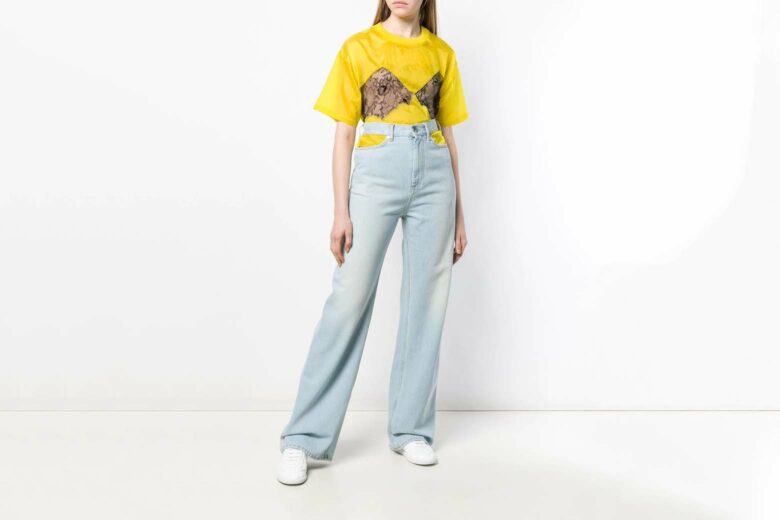 One rule of Y2K: If Avril Lavigne wore it, it gets the neon-green light. So yes, that means you need to clear a spot in your wardrobe for wide-leg denim jeans and androgynous cargo pants.
The 70s high-rises have returned to Woodstock, making way for low-lung flares and Sk8er Boi-worthy wide-legs. Pair them with jelly shoes or chunky white trainers, a belly chain, and an oversized fuzzy bucket hat for top scores.
Ribbed cardigans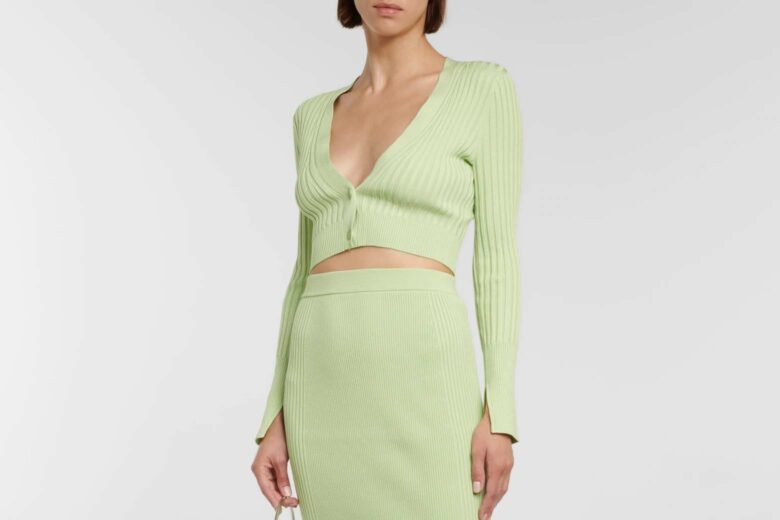 A more understated trend from the era (and believe us: the terms understated and Y2K rarely go hand in hand)—ribbed cardigans can make your workday or brunch with in-laws a bit more Y2K, without going all-out Britney. Save that for the weekend, kids.
Creating an agreeable silhouette when matched with flares or wide-leg jeans, the ribbed cardigan keeps things nicely feminine and figure-hugging amongst the swathes of denim and buoyancy of bomber jackets. Go for a neon color-pop or stick to monochrome, and be sure to pull zero punches when it comes to accessories.
Baby tees and tube tops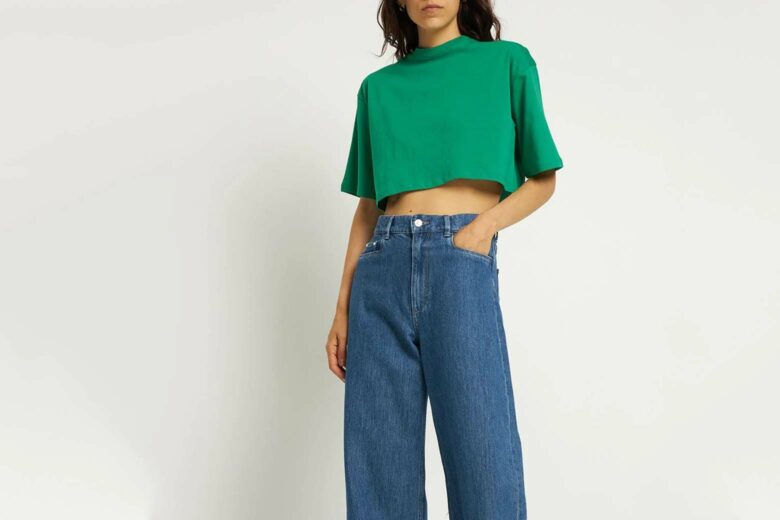 What's cuter than a baby tee? Answer: nothing. Especially if it's adorned with a) anything in français, b) The Rolling Stone's tongue, or c) rhinestones and glitter. The natural companion to second-skin mini skirts and ubiquitous low-slung jeans, the baby tee is an integral part of any Y2K wardrobe.
Want to show more skin? Stock up on tube tops; these shoulder-baring garms not only avoid tan lines, but they're easy to throw on under your Juicy Couture tracksuit or (faux) fur-trim jacket.
Mini skirts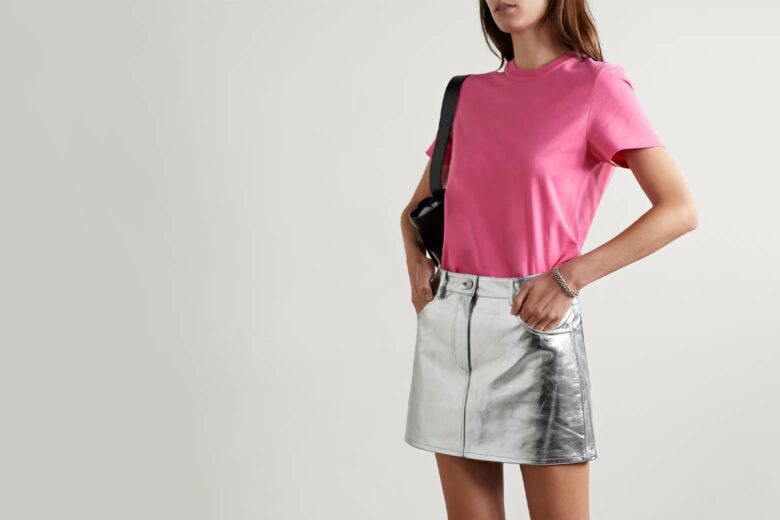 Be it tartan-pleated, flippy and floral, or stonewashed denim, the mini skirt is a Y2K bedrock. Again, you'll find no high waistlines here, only hipster cuts and micro-minis with plenty of scope to show off your belly button ring. In short (literally), if your mom mistakes it for a belt, it's a winner. During summer, they're the BFF of strappy sandals and blinding-white trainers, while autumn and winter are the seasons for stompy Doc Martens, metallic knee-highs, or leopard print ankle boots.
Baguette bags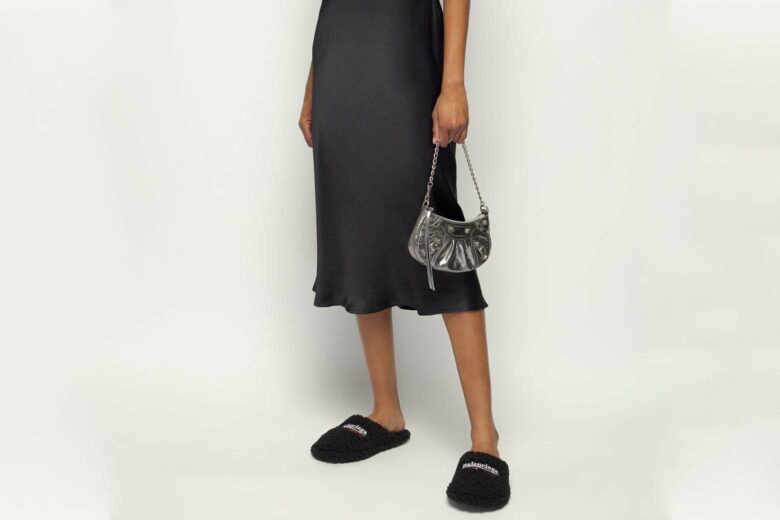 Brought swinging into our consciousness in 1997 by Fendi and popularised by Carrie and Co., of Sex and the City, no Y2K outfit is complete without a baguette bag. The It-bag of the 2000s, the OG Fendi baguette bag (and its imitators) are enjoying a comeback. Spacious enough to not be totally impractical and providing a Bratz-style attitude to all who rock one, the reappearance of the baguette bag gets a pom-pommed cheer from us.
Velour tracksuits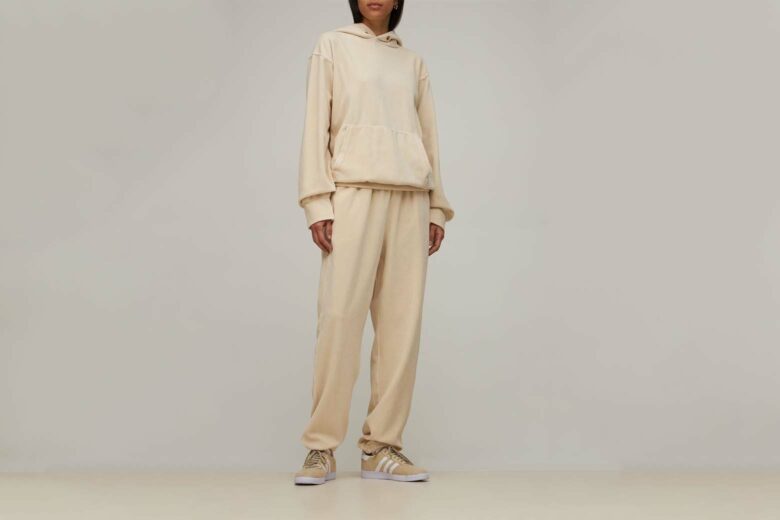 You can't mention Y2K without conjuring visions of velour tracksuits. The iconic Juicy Couture tracksuit is as integral to Y2K style as the micro-mini and was the 2000s answer to loungewear—except, it could be reasonably worn on a night out. Bright neon, sparkly, and gratifyingly comfortable, the velour tracksuit is a Y2K one-and-done.
Tie-front tops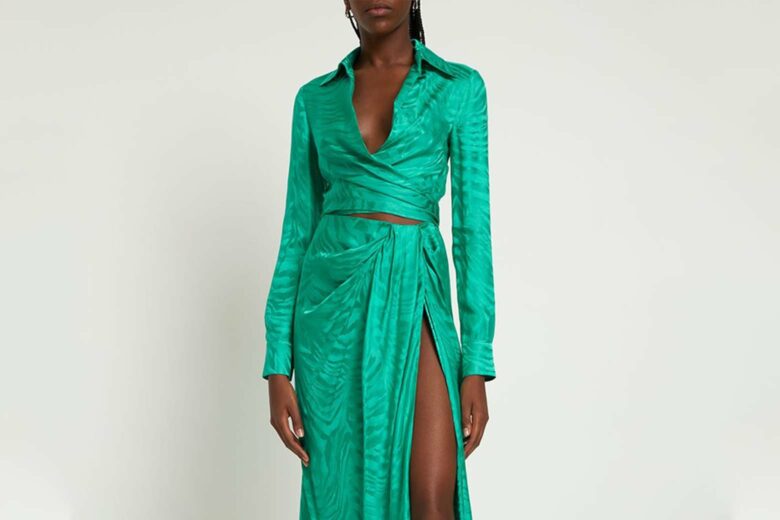 A summer staple, tie-front tops are an irrefutable Y2K fashion aesthetic. Providing the all-important belly-button exposure and feminine flair, tie-front tops are easy to accessorize and go with almost anything. With fur-trimmed flared sleeves and spaghetti strap styles running amok, you can go toned-down (as far as Y2K style allows) or jazzed up to the nines with the versatile tie front top. And, with pretty lace and shiny metallics dominating the scene, you can easily mix and match your textures, too.
Y2K hair accessories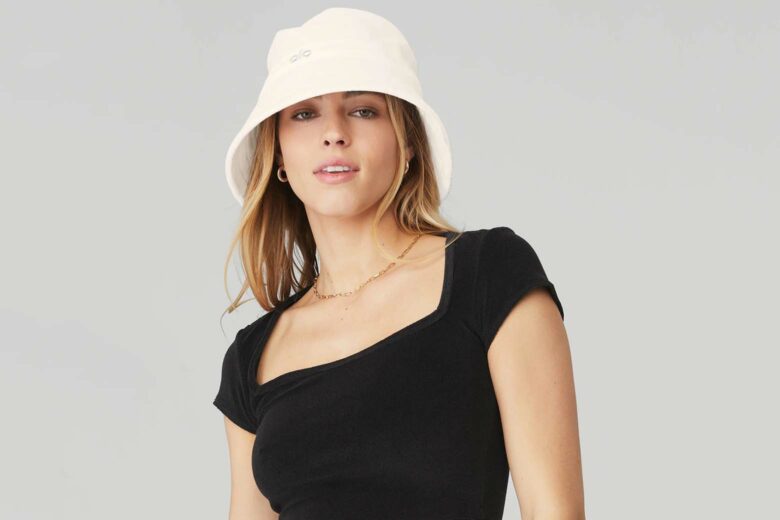 Forget about tousled bed-head. When it comes to Y2K hair accessories, go large, or go home. From paisley bandanas to bucket hats in all fabrics, sparkly scrunchies, and plastic hair clips, your hair has an outfit of its own.
Create an iconic Y2K look with a tightly-tied bandana and yellow-lens shades, or throw your hair into a slicked-back scrunchied ponytail a la any member of Mis-Teeq (if you know, you know). Not to mention, claw clips are as crucial as your socks, and nobody should be without a supply of butterfly clips.
Gradient sunglasses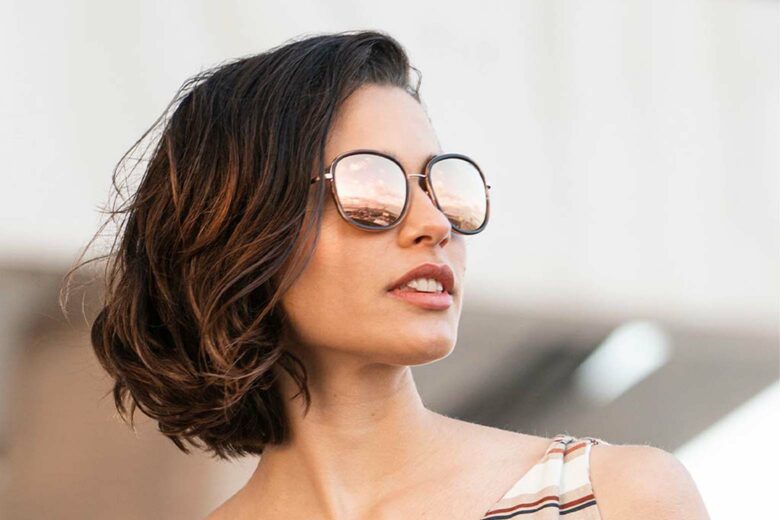 Gradient sunglasses (rimless, if possible) are the go-to eyewear when it comes to the Y2K fashion aesthetic. If they've got rhinestones bejewelling the arms, all the better. The ultimate finishing touch to your baseball cap or bucket hat, gradient sunglasses are a blast from the past we're happy to welcome back. Go for rose gold, brown hues, or iridescent to truly nail the look.
Y2K jewelry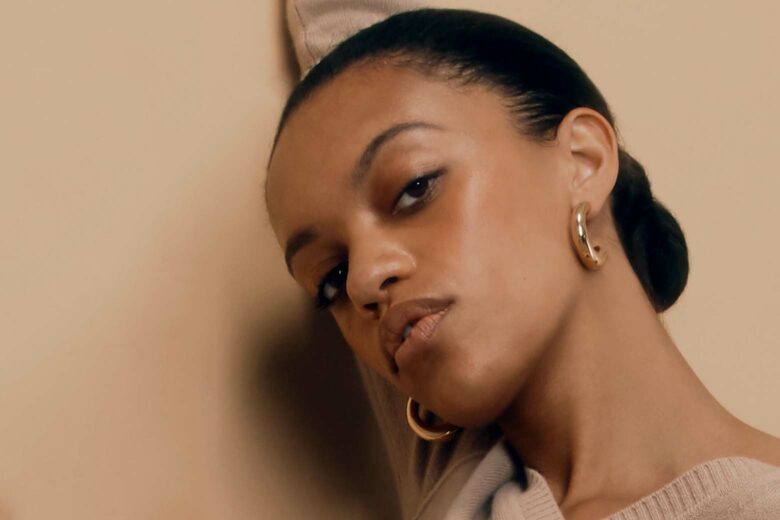 Leave your fine details and elegant earrings in the jewelry box; 2000s Y2K fashion cries out for extravagance, and there's no such thing as too much when it comes to jewelry. Dainty silver is out, and oversized hoops, friendship bracelets, and chunky beads are in. And for your fingers? Chunky resin rings point the way forward, while necklaces encrusted with your initial are FTW when it comes to your decolletage. Oh, and anything with a butterfly. Trust us on that one.
Y2K shoes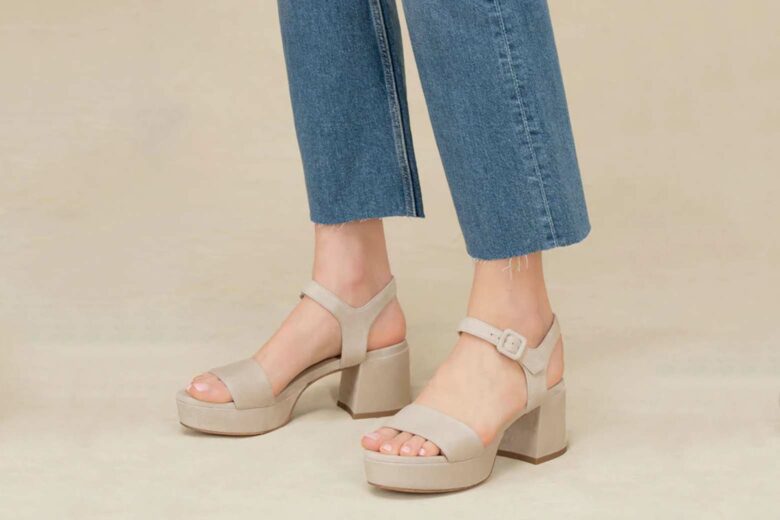 If you're stepping back in time, you need to be well-shod, and the wrong shoes can detract from your Y2K vibe in an instant. So, stick with the program and opt for stomp-worthy chunky vintage sneakers (in any color, as long as it's white), strappy sandals and jelly shoes, and mid-thigh boots to make the Spice Girls look prudish. Here's where the metallics really shine: silver, chunky-heeled boots are perfect for pairing with your micro-mini, while glittery sandals make for a show-stopping Y2K aesthetic.
Y2K trends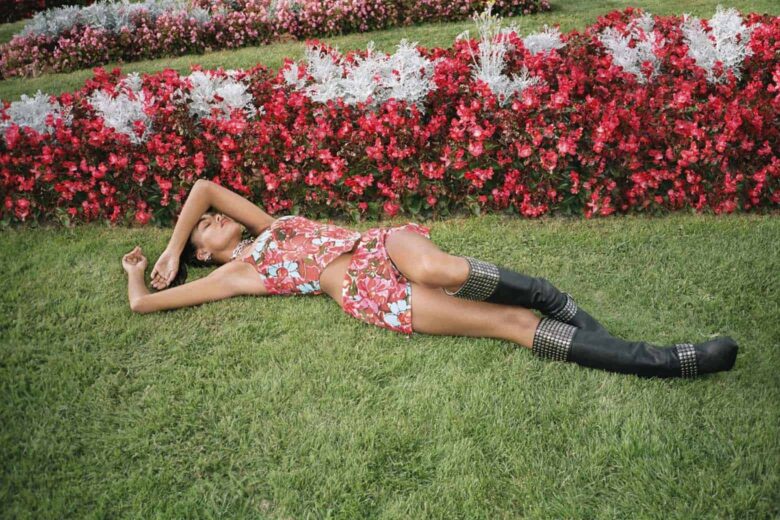 Sure, while there's undeniably an element of the "throw it together" approach, Y2K style is defined by a few cornerstone trends. If you're embracing Y2K (and why not?) you'll need a few of these go-to looks in your collection. The catch? You'll need to cast aside your prejudices regarding double-denim, because it's back with a vengeance, and this ain't its first rodeo.
Double denim
Following its Y2K hey-day, double denim became a fashion faux-pas (just ask the celebrities who've been ridiculed in the glossies for daring the look). Now, this matchy-matchy trend is bouncing back on the scene. From jeans and denim waistcoats to jeans and denim jackets, the coordinated coupling is once again running riot on the runways. Still a little polarizing, we like the flexibility of the trend: a subtly denim overshirt with baggy jeans works just as well, without the controversy.
Shiny materials
Step out of the Matrix in a shiny pearlescent bodycon, ideally with a halterneck and slinky fit. The best way to infuse a touch of Y2K nostalgia into your vibe, shiny fabrics are catching our eye once again. Space-age styling and all-out sparkle are out in full force, whether you go for a statement skin-tight dress or simply nod in the right direction with a shiny top. If you're feeling bold, opt for some shiny track pants and sidewalk-stomping moon boots for an other-worldly aesthetic.
Translucent clothing
Shout out to Kendall Jenner for hurtling the translucent dress to our attention. Akin to the Y2K accessory ethos, when it comes to translucent clothing, more is more. More skin, that is. From sheer tie-dye affairs to mesh neon tops, see-through clothing is all the rage at the Y2K resurgence. Go (marginally) more conservative with visible underwear, or take a leaf from Florence Pugh's book and #freethenipple. Either way, you're sure to cause more than a few traffic jams.
Beachy bohemia
Long live the boho waistcoat, clashing florals, and trumpet-sleeved midis. More Sienna Miller than Stevie Nicks, Y2K's take on beachy bohemia is having another day in the sun. With cleaner lines and a more twee aesthetic than the iconic 70s hippie princesses, you'll see more fitted floral dresses and vibrantly-printed co-ords and fewer rayon ruffles. And—don't be alarmed—but seashells are making a comeback. Yet somehow, it works.
Playful accessories
Y2K is nothing if not playful, showing a particular finger to the simplistic styles preceding it. Decidedly more playful than practical, you'll find kitsch accessories running amok—from retro cherry earrings to mini see-through backpacks (to house your virtual pet and Nokia 3220, naturally). And of course, dig out your belly chains and beaded charm bracelets to complete your totally Y2K look.
Color palette
Be gone, blacks and neutrals. Though minimalist hues have dominated the fashion world—until now, anyway— to properly exemplify Y2K, one must discard these hues and cast a glittered eye on the acid-house club scene of the late 90s. All a-glow, Y2K aesthetics are awash with eye-tingling neons and shimmery metallics. Pastels in pink, lavender, and green are always a winner, while special focus is given to animal prints; think snake, leopard, and zebra.
Frequently asked questions about Y2K fashion
Why is the Y2K aesthetic popular?
Y2K is being reimagined by the current Gen Z population. After an era of pared-back minimalism, the youth of today (largely via TikTok) are pushing the retro vibes and futuristic feel of the original Y2K back into our psyche.
Why is Y2K fashion coming back?
Fashion trends often come full circle, and this is true with Y2K fashion. Offering a nostalgic rewind, the experimental nature of Y2K style is allowing Millennials, Gen Z, and everyone else to enjoy the freedom of color clashing, mix-and-match textures, and daring combos.
What is a Y2K girl?
Look to your childhood Bratz doll, and therein you'll see the ideal Y2K girl. Neon eyeshadow, a Von Dutch hat, and a velour tracksuit are cornerstone elements, while a no-care-given attitude seals the deal.
Is Y2K considered vintage?
Technically speaking, a truly vintage item should be over 40 years old. Since Y2K hails from a mere 20 years ago, it doesn't quite fall into the vintage category. It is, however, an indisputable blast from the past.