Thought-provoking original research. Exclusive access.
Join the Luxe Digital exclusive newsletter to receive insights into the luxury industry's digital transformation.
A monthly newsletter with insightful research, thought leaders' interviews, rankings of the best brands in your industry, and the essential digital trends that are reshaping the business of luxury.
You're in good company.
We're honoured to count regular readers from some of the most forward-thinking companies in the world.
Join our community of luxury professionals.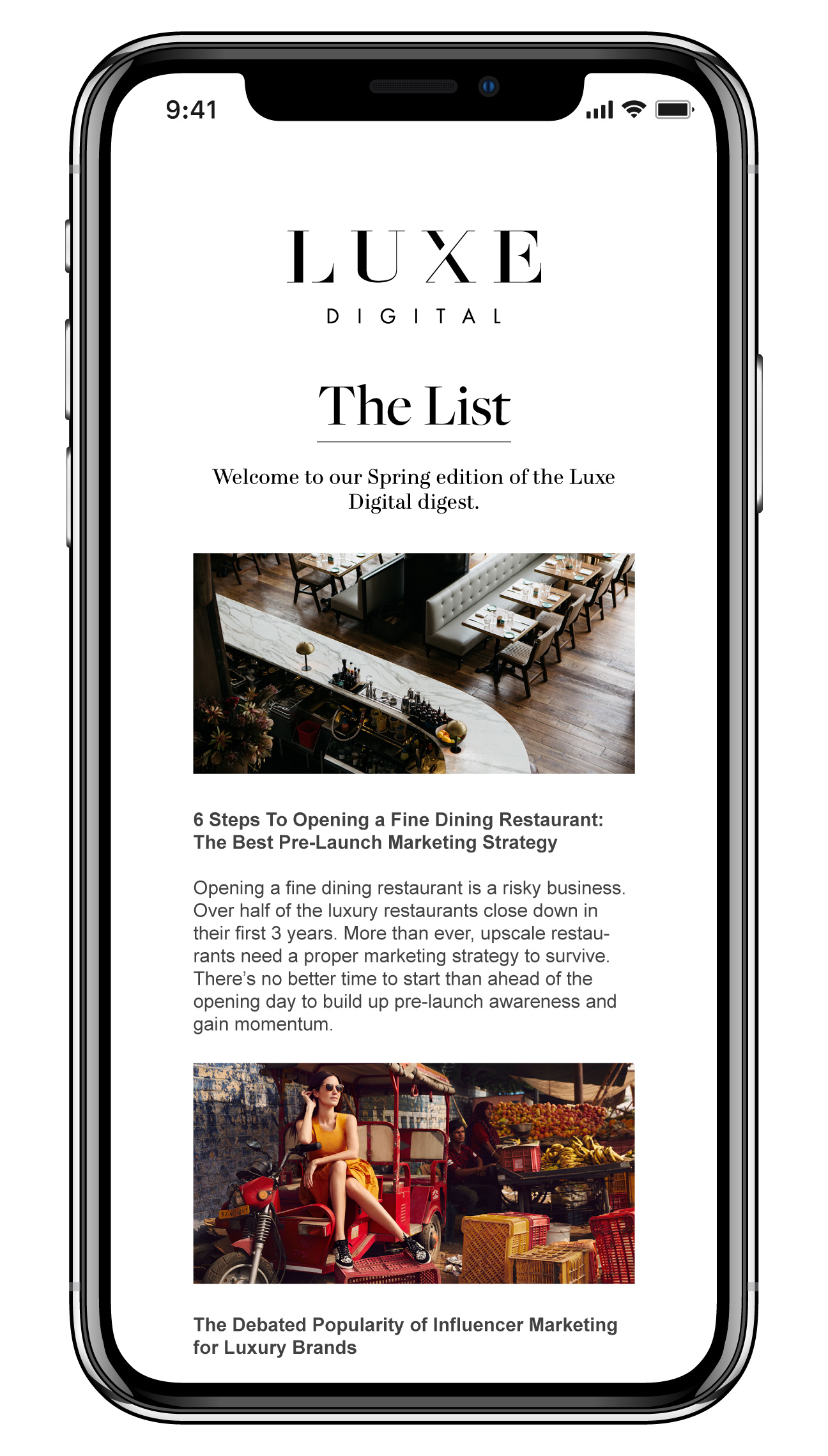 Your privacy is paramount and your email is safe with us. You can unsubscribe at any time by clicking the unsubscribe link in the footer of any email you receive from us, or by contacting us at VIP@luxe.digital. By subscribing to our newsletter, you agree that we may process your information in accordance with our privacy policy.