There's nothing more satisfying than opening up a well-organized jewelry case and marveling at your exquisite jewelry collection. When it comes to jewelry cases the options are almost as endless as the pieces from your best jewelry brands. If you have taken the time to grow your jewelry collection, not to mention the money spent, you will need an ideal jewelry case to keep your jewels in good condition.
You should consider the size of your collection and the quality of the case. You'll have different needs for your everyday jewelry versus your more exclusive gems and jewelry pieces. When traveling, you'll still need to bring the bling, and we've got the best options for you to keep your most precious sparklers safely stored away. No matter the size of your jewelry collection, finding a jewelry case to store your prized jewelry is a valuable investment.
The 13 best jewelry cases and organizers to fill with glittery treasures
Cuyana: Best leather jewelry case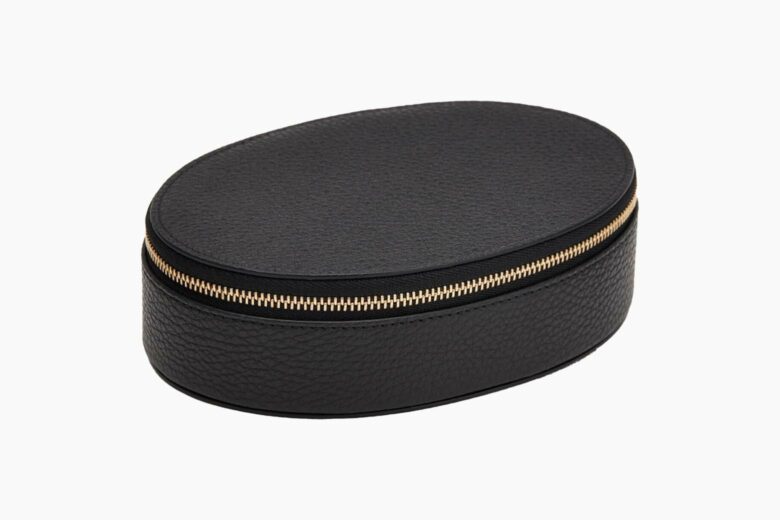 This sleek and stylish looking pebbled leather jewelry case from Cuyana will ensure that you've got a place for each of your jewelry pieces. Not only does the suede lining keep your jewelry safe from scratches, but it also comes with a removable earring pouch ideal for carrying in your smaller handbag.
Best for: A luxurious take on the classic jewelry case.
Away: Best leather travel jewelry box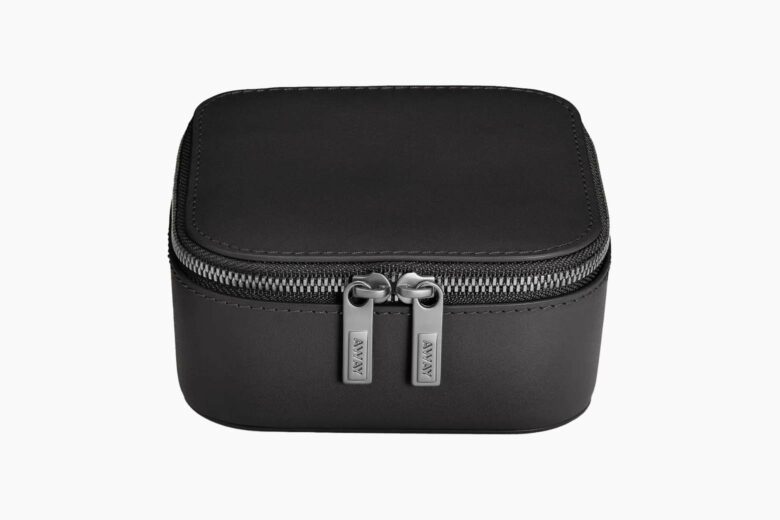 Ever got carried away when packing for a trip and ended up with too little space for your accessories? That won't happen again with this perfectly sized travel leather jewelry box by Away. With just enough pouches, compartments, hooks, and straps, you can pack just the right amount of jewelry.
Best for: Satisfying your wanderlust while staying organized.
Wolf: Best jewelry box with drawers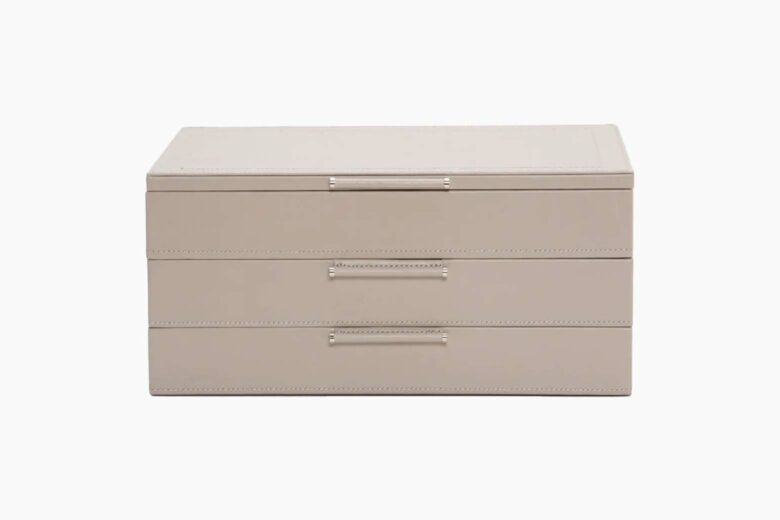 The more expansive your jewelry collection the more compartments and drawers you will need. What better way to KonMari your jewelry collection than with this Sophia jewelry box designed with your valuable baubles in mind. Make use of one of the four-ring rolls to ensure you keep all your special rings organized, especially your most special engagement ring.
Best for: Fulfilling all your organizing dreams.
Snowe: Best jewelry tray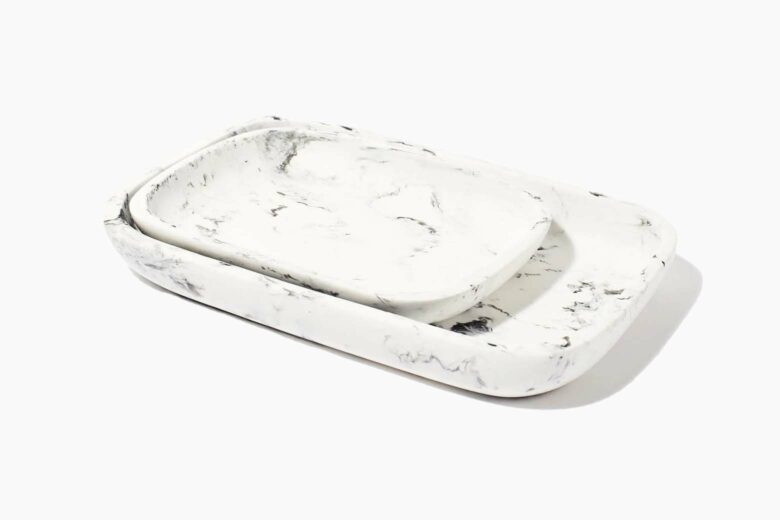 If you're looking for a minimalistic yet highly versatile tray to display jewelry that's simply too stunning to put away, then these jewelry trays will serve you well. They can go effortlessly from dresser to side table to kitchen counter. The hand swirl technique used to make these trays ensures you get a one-of-a-kind piece for your one-of-a-kind style.
Best for: A minimalist tray that lets your bling do all the sparkling.
Senreve: Most versatile jewelry box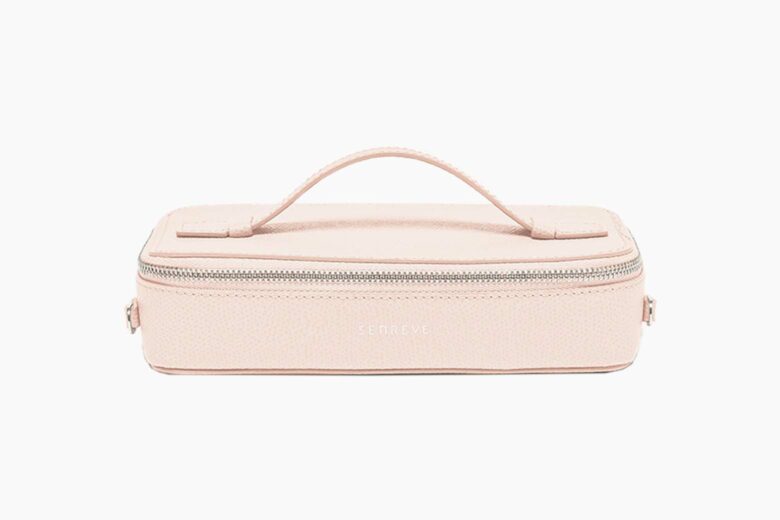 One of our favorite brands for work bags and functional fashion, Senreve has mastered the art of creating versatile products that can be mixed and matched perfectly—and this jewelry box is yet again a masterclass in versatility. The convertible jewelry box bag can be used as an elegant-looking jewelry box that converts into the chicest little bag with no fuss.
Best for: Multi-functional glamor.
Calpak: Best travel jewelry case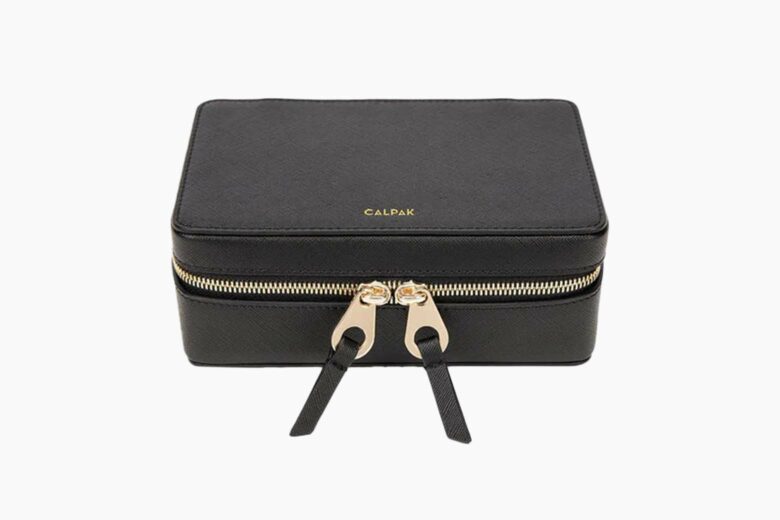 No need to worry about your jewelry getting hurled around when traveling with this travel jewelry case from Calpak. There's plenty of room for your earrings, necklaces, rings, and a few of those chunkier pieces that go so well with your favorite holiday dresses. Don't go without, pack right instead.
Best for: Wherever you go, go with your best jewelry.
Tous: Best folding jewelry box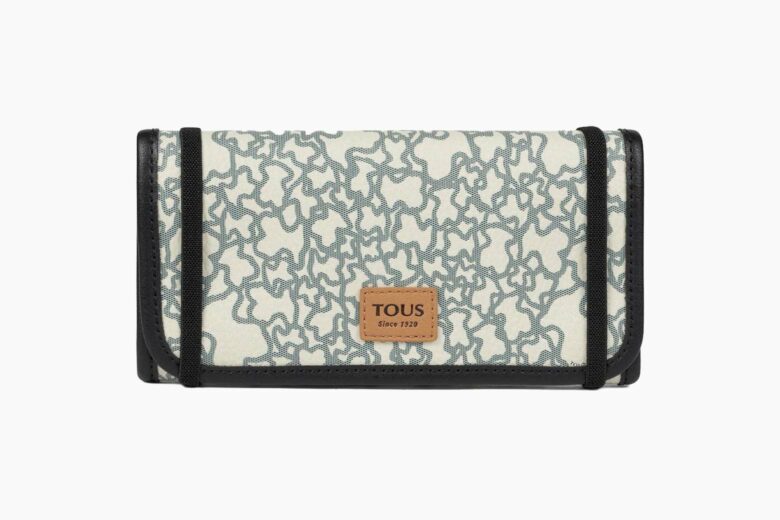 This gorgeous folding jewelry box from Tous is ideal to store away your less chunky jewelry. It's great for earrings, necklaces, or bracelets that can be easily stored in the different pouches and folded away. This is also another good option for those traveling on shorter trips who rather carry fewer pieces of jewelry with them.
Best for: Easy, no fuss storage.
Gorjana: Best jewelry roll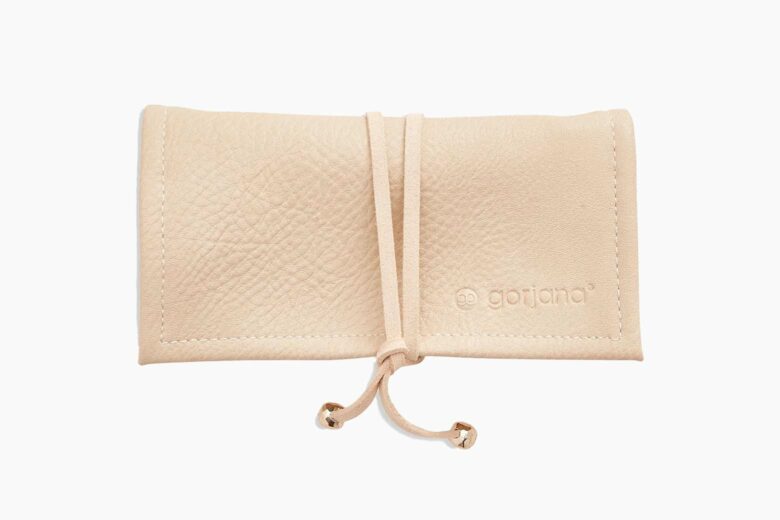 This slim fold-over jewelry roll is a beautiful addition to every jewel lover's collection. If you prefer separating your pieces by style or material then keeping them in jewelry rolls is an ideal option to save space while maintaining the quality of your jewelry.
Best for: Space-saving simplicity.
Sophie Bille Brahe: Best velvet jewelry box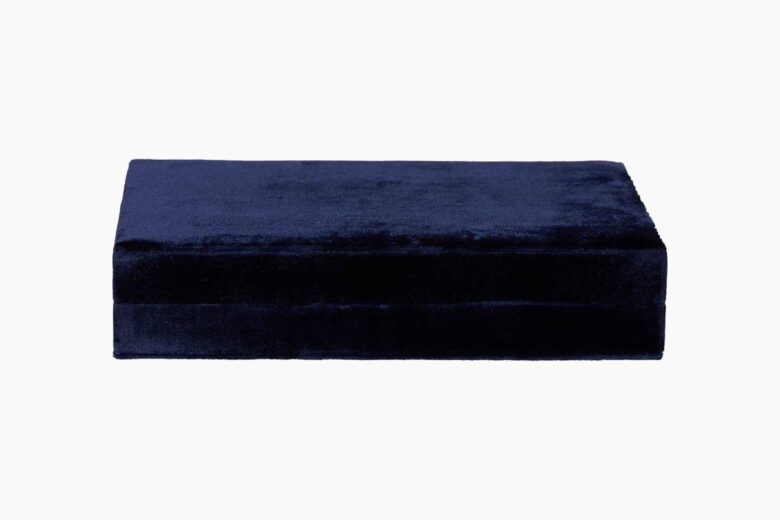 There's something special and luxurious about the look and feel of velvet that never goes out of style. If you're in search of the best jewelry box for your most precious diamond collection look no further. The four compartments offer the right amount of space to keep your favorite treasures separated.
Best for: A feeling of luxury.
Anine Bing: Best designer jewelry case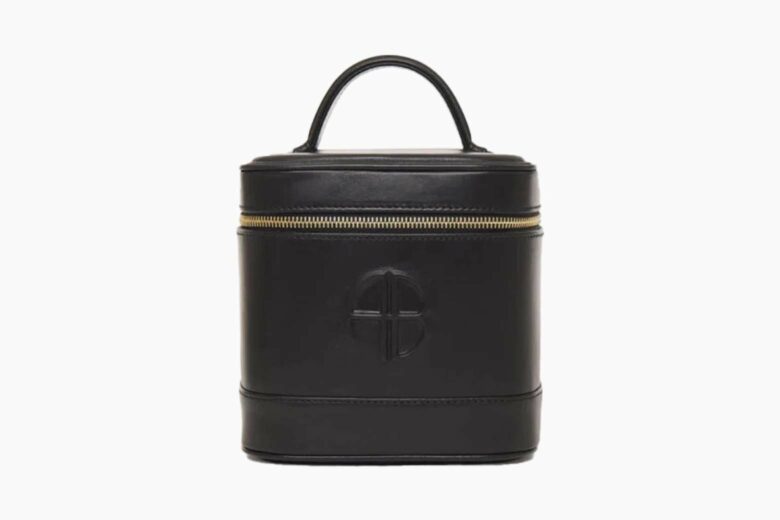 The Heather jewelry case from Anine Bing is a three-tiered jewelry case for the serious long haul traveler. It also makes a great addition to your dresser and has a ton of storage compartments for everything from your luxury watches to chains, rings, and bracelets. The modish design gets a thumbs up from us.
Best for: Ultimate storage compartments.
Anissa Kermiche: Most stylish jewelry box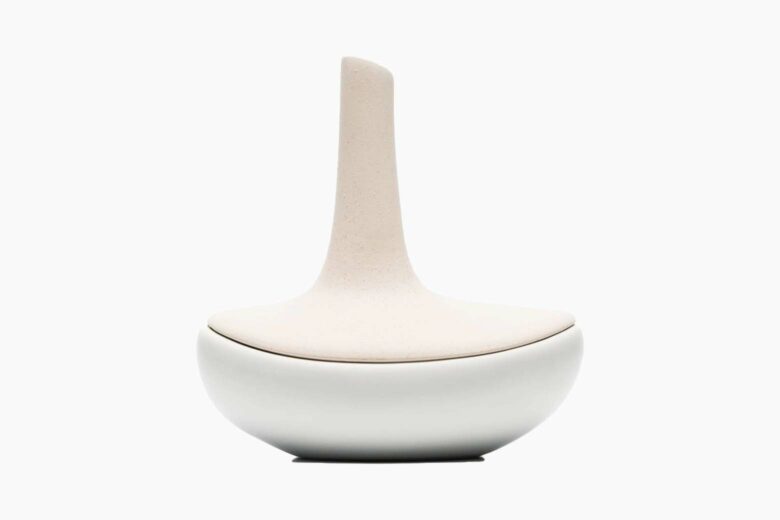 The Anissa Kermiche ceramic jewelry box is a stylish design that will take center stage on any dressing table. It's a work of art that you can store your exquisite trinkets in and display alongside your other charming decor. Ideal for those items that don't require special care to be stored away.
Best for: A contemporary decor piece that doubles as the perfect storage solution.
Benevolence LA: Best budget jewelry box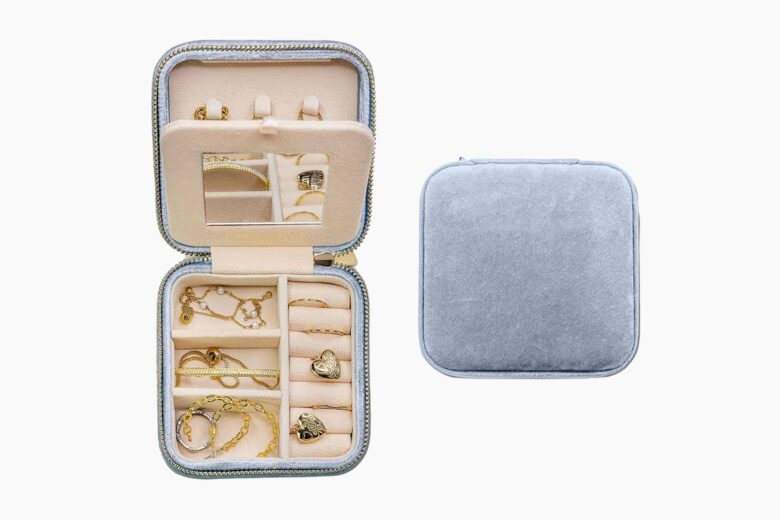 If you've got heaps of little accessories that are in desperate need of a home, this budget-friendly jewelry box is the best option for you. It comes with removable dividers and hidden storage compartments that will keep your beloved little pieces safe and secure. It also makes an ideal travel box.
Best for: Modestly priced yet ultra-chic.
Gucci: Most expensive jewelry case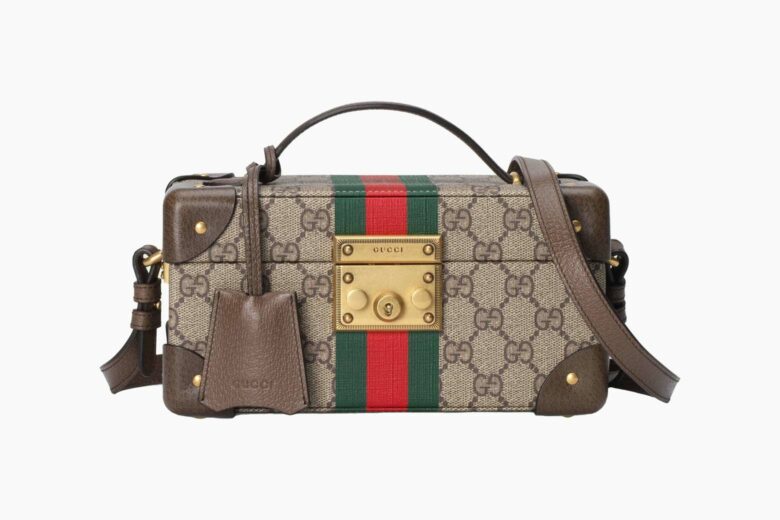 When looking for an item to spoil yourself with, the Gucci jewelry case has got to be the ultimate splurge-worthy item on our list. The vintage look of this jewelry case is sure to remain a classic style piece in your dresser that will stay on-trend for many years to come.
Best for: A strong case for vintage extravaganza.
Frequently asked questions about the best jewelry cases and organizers
What is a good jewelry box?
A good jewelry box will keep your precious jewelry safely stored and tarnish-free. Consider a jewelry box lined with natural fabrics in the interior to protect your jewelry from nicks and scratches. Check our list of the best jewelry boxes for more inspiration.
What should I look for in a jewelry box?
It is important to consider the size of the jewelry box and the number of compartments as well as the interior lining. The more items you have to store, the more compartments you will need.
How do you store a large collection of jewelry?
Larger jewelry collections can be stored in a large jewelry organizer with multiple compartments. You may need to invest in many jewelry boxes to keep your jewelry well organized. It's also a good idea to keep similar items together.