Made by women, for women (and no, we will never get tired of the adage—in fact, the more we have cause to say it, the happier we get)—White House Black Market appreciates the curves and subtleties of women's bodies, and tailors clothes that not only fit, but help you thrive.
The American women's clothing retailer is HQ'd in the Sunshine State (that would be Florida, if you're not hot on US geography)—and is owned by Chico's. Not-so-incidentally, Chico's also owns SOMA, a women's underwear brand revered for its inclusive size range and revolutionary approach to lingerie. Anyway, that's a story for another day. So, White House Black Market:
Curious about their name? We get it. Some clarity: White House Black Market began crafting elegant—and exclusively white-shaded—clothes for women back in 1985. So yes, if you found yourself with a White Party invite in the extravagant Eighties, White House (as it was then known) would've been your first port-of-call.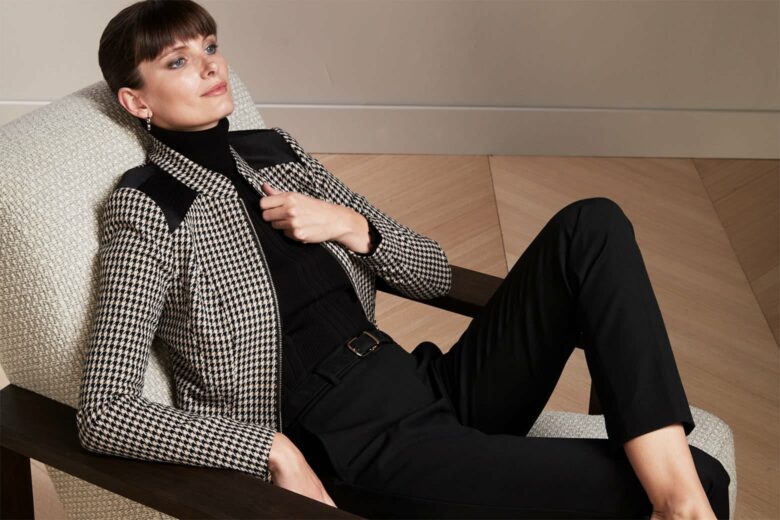 However, it took a mere decade to expand their offerings to black garments, too—becoming White House Black Market in 1995, as they're still known today—and they've since made leaps and bounds on the color spectrum. Though no fear: you can still count on them for Anna Wintour-style monotone power clothing. Why the commitment to contrast? Well, White House Black Market embraces the concept of duality and of owning your contradictions, while championing the countless shades women wear—not only in their wardrobe, but in their personalities.
Yes, resolutely believing that no woman "is any one thing," the brand offers clothing to suit our multifaceted identities. In the office, you're #GirlBoss with your smart tote and sharp silhouette, not taking "no" for an answer and firmly establishing your position. But on that first date? You're a sultry-eyed siren, all artfully flowing fabrics engineered to reveal a little more than you mean to. Oops.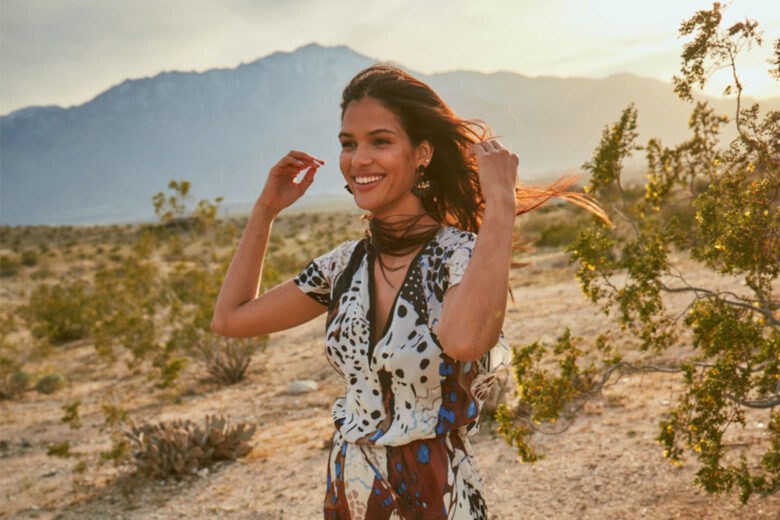 The many faces of WHBM—and you
Managing to both move with the times and remain timeless (a finely-balanced line for which we applaud them), White House Black Market provides the perfect wardrobe for every occasion—be it a Summer Solstice garden party or a make-or-break business meeting. With every piece tailored for an everyday luxe glow, you'll always look put together (even when you're not). Indeed, that's the beauty of WHBM—they make off-duty models of our manic Mondays.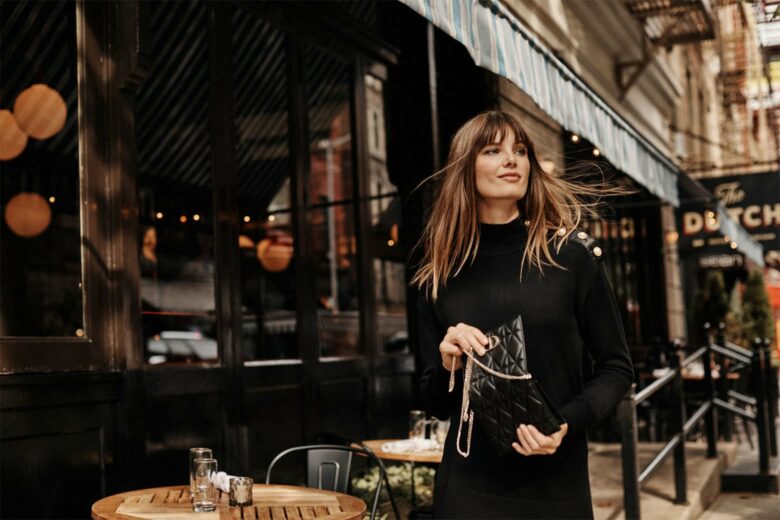 And, while the stock is varied, inclusive, and designed for every occasion under the sun, each garment has one thing in common: the upmarket quality. Expect quality stitching on your chic blazer co-ord, and stroke-worthy softness in your cashmere sweater. Designed to shine and endure, White House Black Market's styles emulate the women they dress.
High fashion, no matter where you are
If you're based in the US (including Puerto Rico and the US Virgin Islands), you'll never be far from one of their 300 boutiques and 50 outlets. And everyone else? Shop their 24/7 online store, and your new favorite pieces will be delivered right to your door, whether you're in Australia or Saudi Arabia.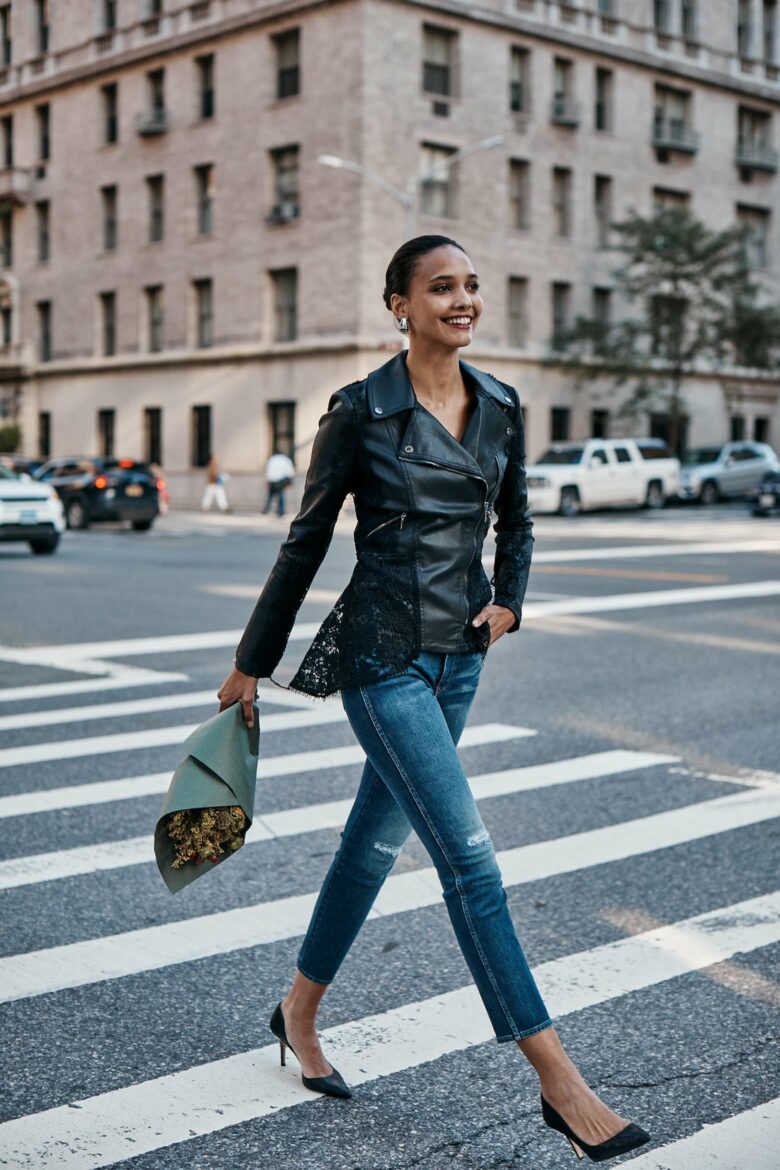 Wardrobe warriors for women who do it all: Our favorite WHBM pieces
Whether you're bar-hopping, brunch-hosting, or business-meeting, White House Black Market has the ultimate sartorial selection to see you through in the utmost style.
So, choosing our favorite WHBM pieces is like deciding which paradisical Polynesian island we'd like to abscond to. But we've whittled it down, just for you:
Soft Midi Dress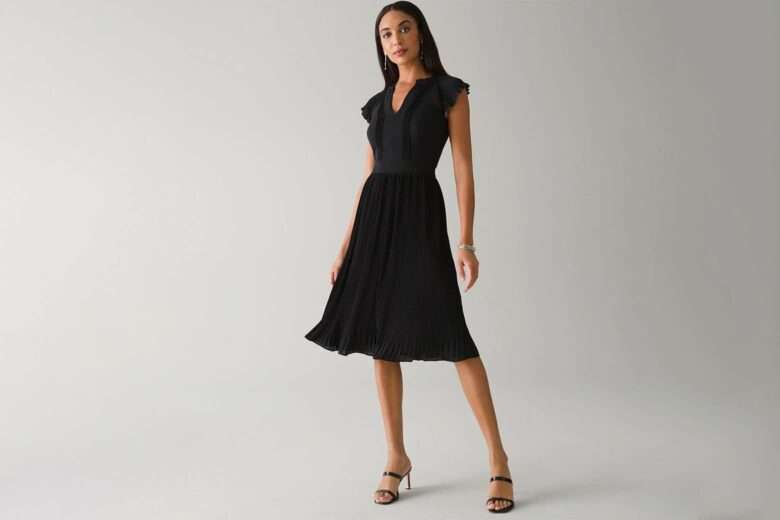 Typical of White House Black Market's dresses, the Soft Midi Dress is a fusion of classic and contemporary. It's equally at home sauntering the cobbled streets of Florence as attending that upcoming parents' evening at school. Woven from soft polyester, this WHBM dress flows gracefully over your figure, finished with a pleated skirt—masterfully fitted to flip. And the V-neck? Deep enough to inspire intrigue, but perfectly appropriate for all occasions, too.
Best for: The go-to dress, deserving of your everyday.
High-Rise Sculpt Straight Jeans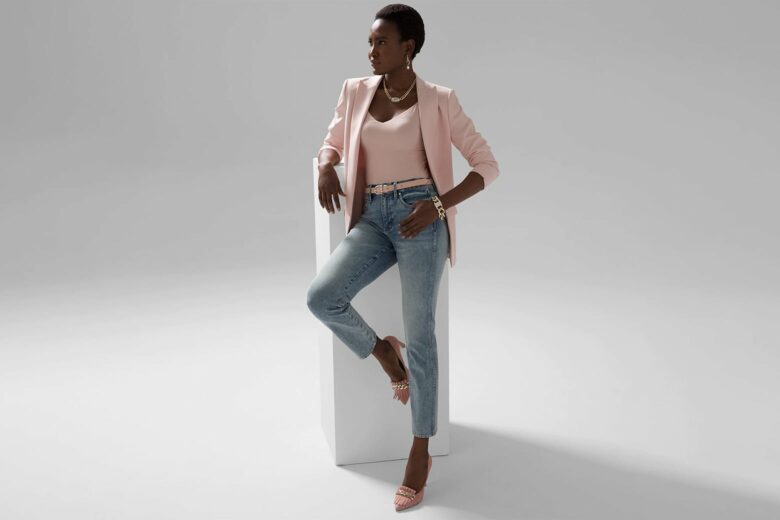 Your current favorite jeans will have to step aside. Slip on the High-Rise Sculpt Straight Jeans, and you'll immediately fall in love. Sculpt by name and by nature, these WHBM jeans effortlessly streamline your silhouette, bringing everything just a few subtle (but noticeable) degrees Northward. Tuck your chic chiffon shirt in the high-rise for instant chic, or go casual with a cashmere sweater and minimalist accessories.
Best for: Putting that dash of swagger in your step.
WHBM Editor Blazer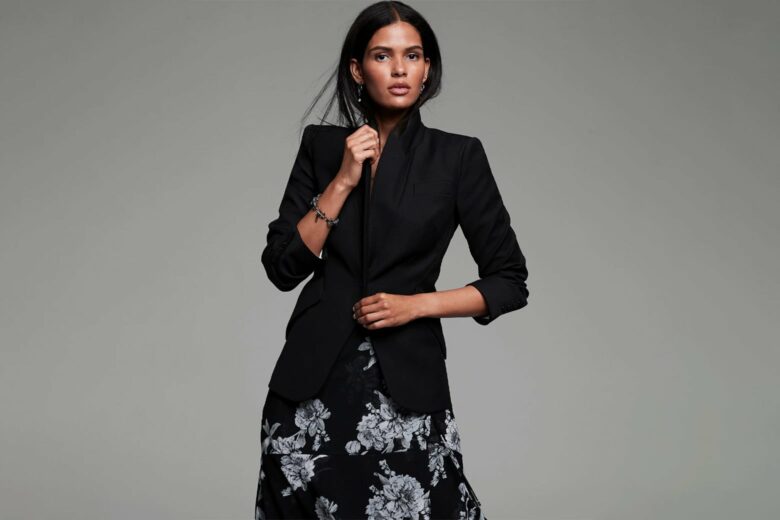 As effective in evoking unequivocal confidence as owning 5 PhDs, a Nobel Prize, and a modeling contract with Chanel, the WHBM Editor Blazer leaves nobody in any doubt as to who's boss. The hip-skimming length elongates your torso, while the perfectly-engineered angles make an hourglass waistline that'd have Ms. Monroe asking for your secrets. Polish it up with a smart blouse, or throw it over a tee and jeans for a laid-back luxe look.
Best for: Instant confidence when you need it most.
Poplin Drama-Sleeve Shirt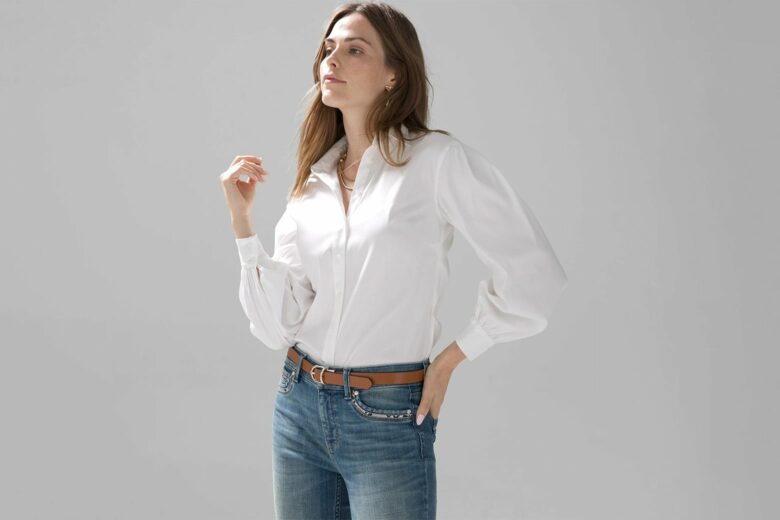 Drama-sleeves for the drama queen—and we all have one of those inside us. Say howdy to the Poplin Drama-Sleeve Shirt, with billowing sleeves taking up space in the biggest, boldest, and most beautiful way. Equally graceful when tucked into high-rise jeans, a flippy pleat skirt, or you-mean-business office chinos, this white shirt owns the room, and takes you with it.
Best for: An elevated take on your quotidian white shirt.
Elle Comfort Stretch Pants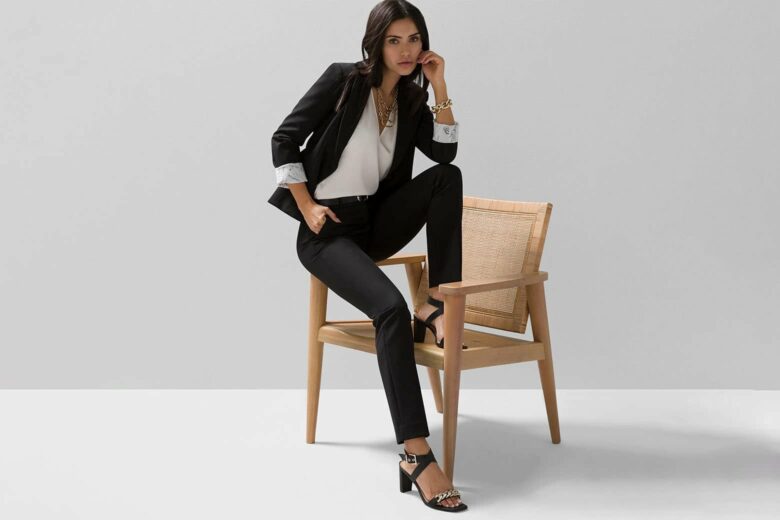 One of WHBM's best-selling and most enduring styles, the Elle Comfort Stretch Pants have transcended the decades. Perhaps it's due to the ultra-flattering 360° stretch—making them feel pre-loved and brand new all at once—or maybe the masterfully-added darts at the back to effortlessly contour you from every angle? Finished with ever-practical pockets and an ankle-hitting length, the Elle Comfort Stretch Pants are the BFF of your entire wardrobe—no exceptions.
Best for: Strutting the tightrope between smart and casual.
Short-Sleeve Power Tee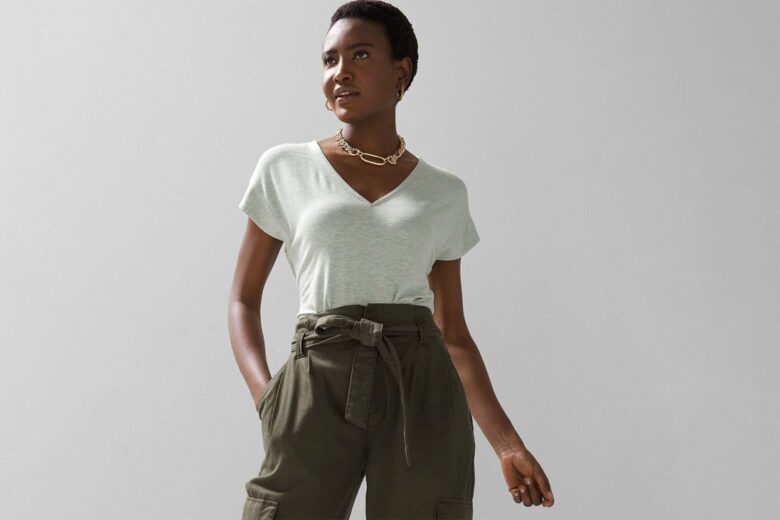 For ladies who love to layer (so, all of us), the Short-Sleeve Power Tee is the canvas on which the rest of your outfit will be painted. Woven from rayon-slub for that coveted drape and effortless feel, this V-neck tee is a one-way-ticket to pure je ne sais quoi.
Tuck it into a mini skirt for a playful look that balances your upper-half, or go utilitarian-chic with a pair of high-waisted tapered pants and stompy boots. Pick it up in a host of muted shades (or go rogue with the vibrant Cerise Pink), and complete your everyday wardrobe with this ultimate tee.
Best for: The chameleonic cornerstone of any well-thought-out wardrobe.
Suede High-Heeled Pumps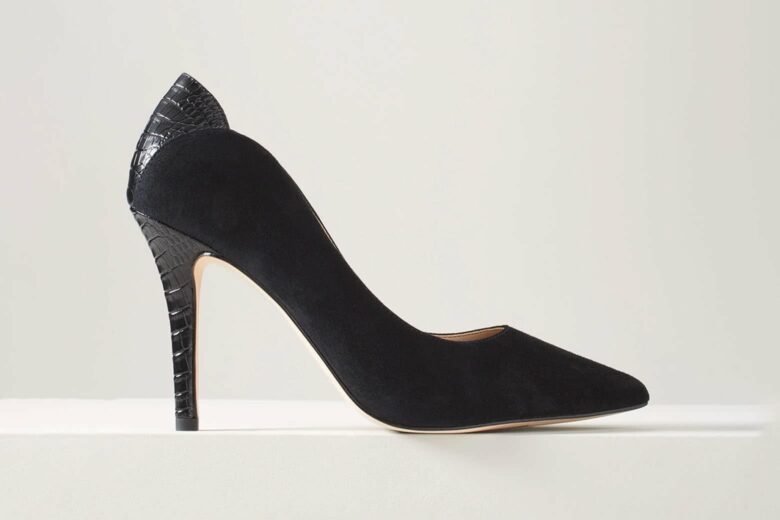 Climb the stairs—and the career ladder—in enviable style, rocking the Suede High-Heeled Pumps. You can have them in any color, as long as it's black—which is fortunate, because black is the shade of subtlety, sophistication, and sensual style.
Devilish on the details, these suede-and-leather pumps come with a crocodile-embossed panel on the back and heel, exponentially elevating your aesthetic. Made for commanding authority, be it at an investor meeting or a shopping trip to the high-street, these pumps ensure you put your best foot first.
Best for: Channeling the most self-assured shade of you.
Studded Canvas Tote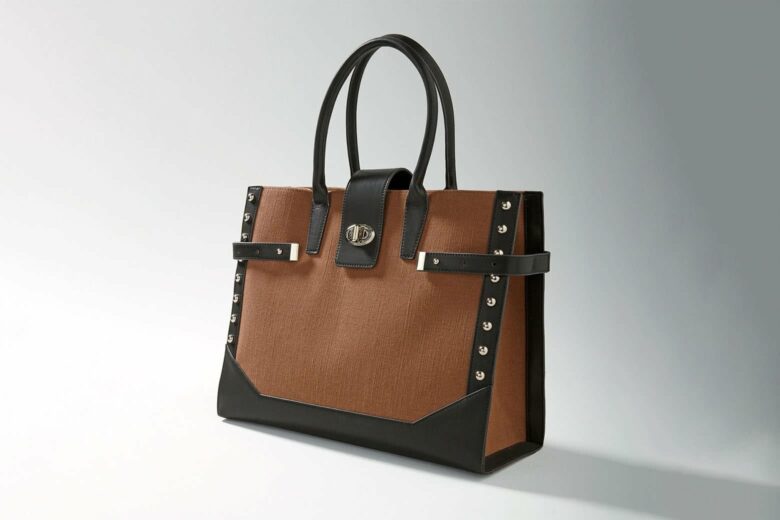 Well-prepared women know the value of a roomy handbag. So, make space in your wardrobe for the Studded Canvas Tote, creating style and space in the same breath. The stud-detail effortlessly eclipses any other bag of its size in your collection, while the spacious design ensures you never go without. Perfect for flitting from work to weekend, the Studded Canvas Tote keeps your essentials (and everything else) right at hand.
Best for: Taking you from office to overnighter, with no necessity left by the wayside.
Flounce Sleeve Studio Vest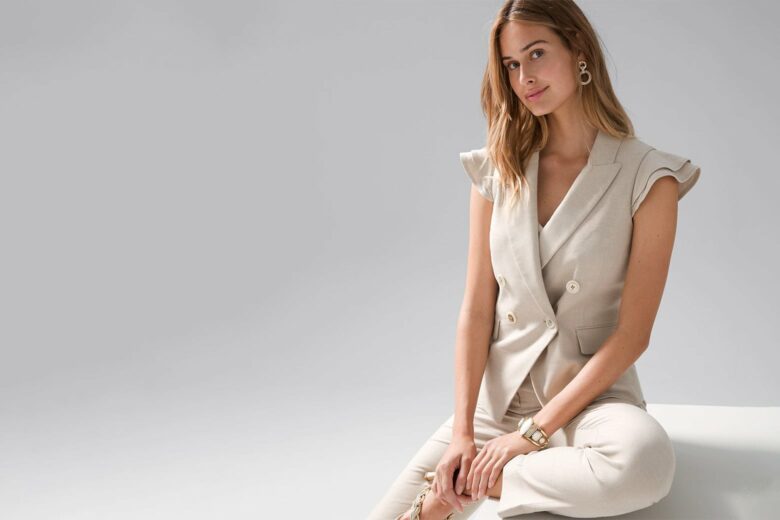 Put a flounce in your step with the Flounce Sleeve Studio Vest. The warm-weather sister of the brand's Studio Blazer, this smart piece is best kept for when the sun makes a cameo. The tailored fit creates curves you didn't know existed, and the flounced sleeves and subtle gold button detail work in symbioses to soften the look.
Best for: Smart-casual summer soirées.
Denim Shacket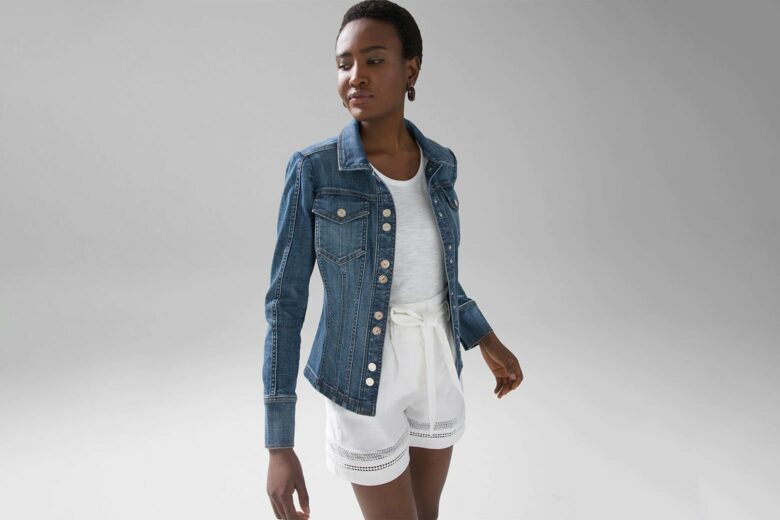 Even if maths isn't your strong point, you'll know that a shirt + jacket = the shacket. And it's the piece your wardrobe needs. More snug than a shirt but less cumbersome than an all-out jacket, the Denim Shacket is made for sultry summer nights. With vertical seams to elongate your silhouette and soft-gold snaps to bring the piece together, this is the perfect just-about-outerwear to throw over your summer dress when the chill bumps make an appearance.
Best for: Dreamy after-dusk style with a touch of Venice Beach-chic.