Women's perfume is the ultimate finishing touch for any outfit, mood, and occasion. Some feel naked without it, while others adore a spritz (or three) on a special occasion. Thanks to the masterful work of perfumers across the world, we're not short of glorious scents to choose from; from playful florals to sensual musks to deep and spicy fragrances, somewhere out there is the best women's perfume that speaks your language.
So, read on and discover the best luxury perfumes for women in our ultimate guide. From the best smelling perfume of all time to iconic fragrances that have stood the test of time to more recent classics and cult favorites, we're about to embark on a scent-sual journey.
Follow our lead: Here are 37 transportive perfumes for women that will teleport you to another land, era, or simply to your Happy Place. Find your new signature fragrance (or perfect gift for her), ahead!
The 37 best perfumes for women
Viktor & Rolf Flowerbomb: Most popular women's perfume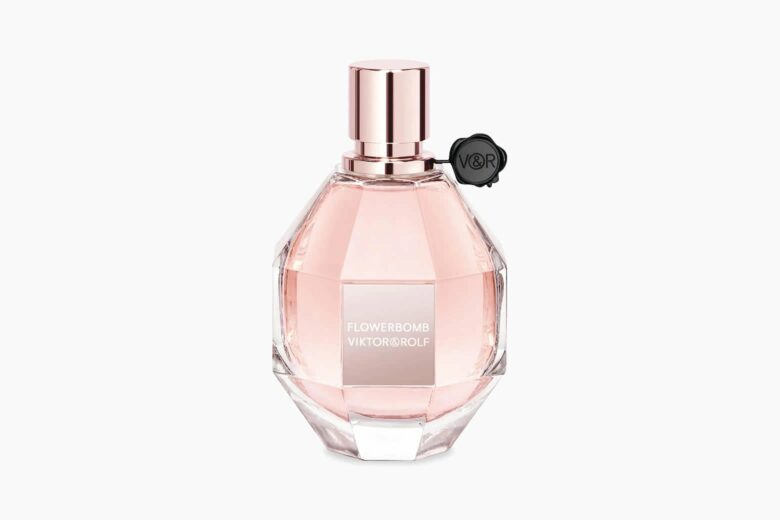 Shaped like a diamond grenade, Viktor & Rolf Flowerbomb is a glittering explosion of the finest ilk and an endlessly sought-after scent. Designed by the talented trio, Olivier Poleg, Carlos Benaim, and Domitille Berthier, this best-smelling perfume for women is like wandering through a flower garden—but after dark.
Discover fresh freesia, heady rose, osmanthus, and Sambac jasmine, set on a sweet-and-spicy stage of patchouli and vanilla. Yes, Flowerbomb is luxuriously feminine and playful while winking to something a little more Dionysiac—daring and decisive, and oh-so-addictive.
Smells like: A petal-covered path under a rising moon.
Type: Eau de Parfum
Size: 3.4 fl.oz. / 100 ml
Tom Ford Black Orchid: Best luxury perfume for women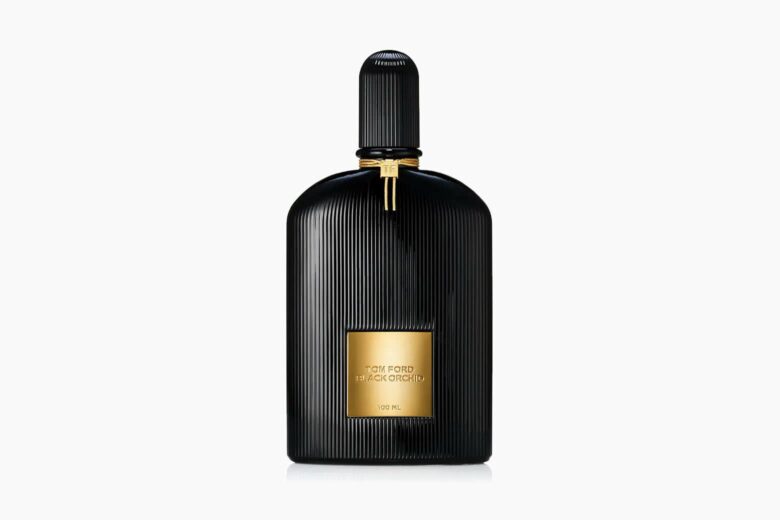 Stroll back into the world of old Hollywood drama with velvet curtains and a dash of red matte lipstick. Black truffle, bergamot, and its namesake black orchid confidently take center stage in this undeniably sexy and glamorous fragrance from Tom Ford, with an Art-Deco inspired bottle that demands attention.
Black Orchid's dark and oriental notes are the forbidden fruit of the fragrance world: black plum, patchouli, and vanilla smell good enough to eat. Melting dark chocolate and drops of amber, incense, and balsam complete this perfume, in a beautifully unisex bottle that lasts forever on the skin.
Smells like: A bewitching dark chocolate flambé dessert on an exotic flower carpet.
Type: Eau de Parfum
Size: 1.7 fl.oz. / 50 ml
Jo Malone Wood Sage & Sea Salt: Best value perfume for women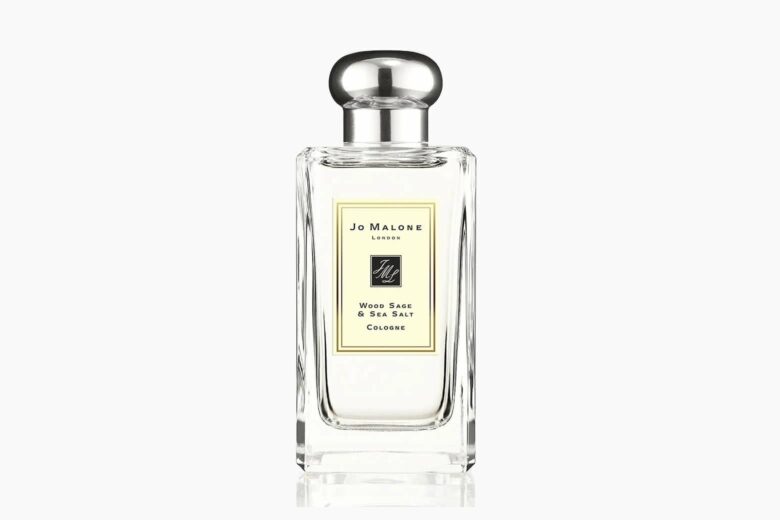 Proudly made in England, one sniff of this unisex perfume, and you're instantly transported to a craggy shoreline where crashing waves beat at rugged cliffs.
The sea salt is unmistakable, awakening your olfactories like a breath of invigorating ocean air. Then, this Jo Malone Wood Sage & Sea Salt Cologne scent escorts you a little further inland, where you're met with dewy woodland and the grounding aroma of the forest floor. Indeed, this is a scent to refresh the mind and bring you closer to the wilderness, even if you're simply at the office.
Bonus: All of the fragrances from Jo Malone can easily be layered to create truly unique signature scents.
Smells like: A palmful of dewy moss and a sprinkle of sea salt.
Type: Eau de Cologne
Size: 3.4 fl.oz. / 100 ml
Maison Francis Kurkdjian Baccarat Rouge 540: Most expensive women's perfume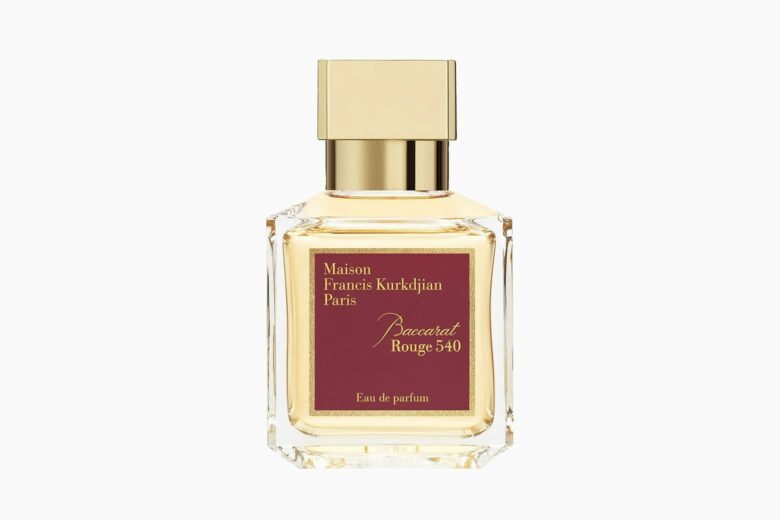 Quintessentially French in attitude and opulence, Baccarat Rouge 540 is the fragrant hills of Provence and la vie en rose of Neuilly-sur-Seine. Providing the wearer with a veil of intrigue, this enticing scent oozes sensual, spicy notes like saffron, jasmine, cedarwood, and fir resin, set on a landscape of toasty amber.
Created for the 250th anniversary of Maison Francis Kurkdjian, this fragrance has truly come into its own, developing a sterling reputation of its own. And the name? Of course, there's a story there: Baccarat Rouge 540 is aptly named for the temperature at which the glassware house attained their famous ruby-red crystal.
Smells like: The scorching wood of a sauna set in a serene forest.
Type: Eau de Parfum
Size: 2.4fl.oz. / 70 ml
Lancôme La Vie Est Belle: Best women's perfume as a gift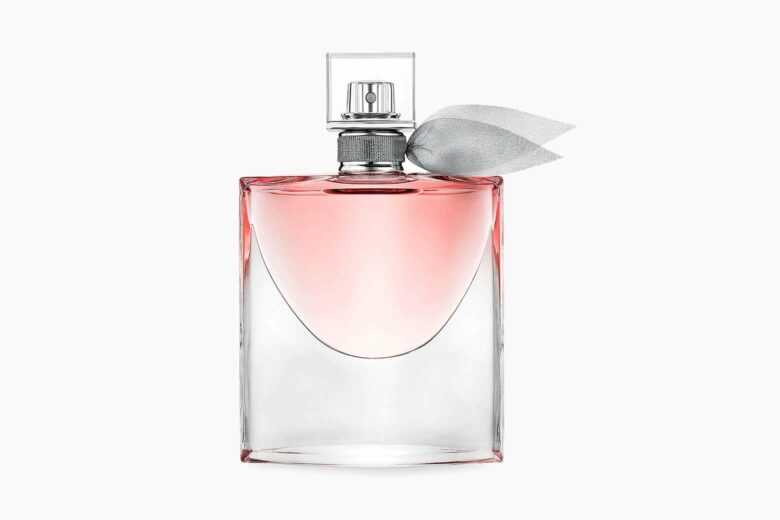 Give someone you love the gift of scent; no matter the recipient, they're sure to fall deep in amour with Lancôme La Vie Est Belle.
Discover an autumnal dessert of fruity blackcurrant and zingy pear layered on top of floral jasmine and orange blossom, set on an intriguing base of tonka bean, vanilla, and praline, with just a whisper of patchouli.
French for 'life is beautiful', La Vie Est Belle is exuberant, spirited, and vivacious in the same breath—a deliciously energizing fragrance that is perfect for day-to-day wear.
Smells like: A rich fruit crumble with vanilla custard.
Type: Eau De Parfum
Size: 1.0 fl.oz. / 30 ml
Chanel Coco Mademoiselle: Best classic perfume for women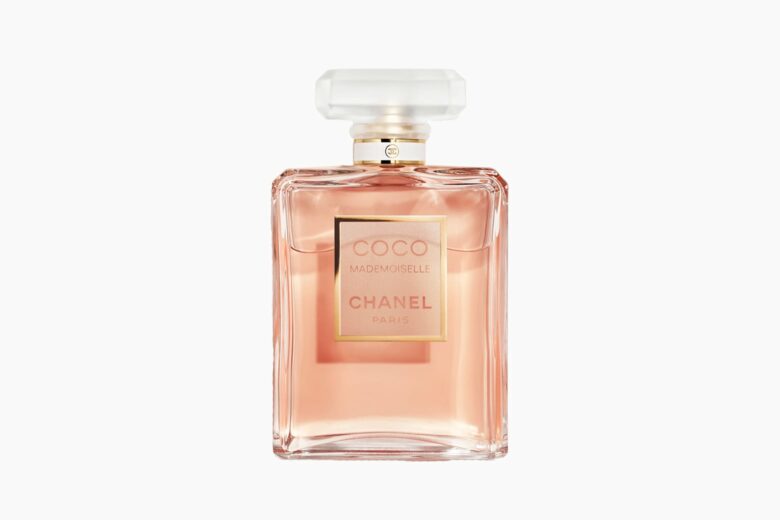 Iconic, just like its creator, the eponymous Coco Chanel, Coco Mademoiselle brings us all a step closer to the fashion icon within. As timeless as ballet flats and pearl necklaces, Coco Mademoiselle is the mischievous little sister of N°5; and once you've tried it, it's always playtime.
Designed to capture the spirit of a young Coco, this elegant fragrance exudes sweet mandarin, Tunisian curaçao, Haitian vetiver, and white musk; embodying the unstoppable curiosity and cosmopolitanism of 1920s Paris—all in one gorgeous bottle. Luxurious and opulent, Coco Mademoiselle opens up a world of glamour witnessed first-hand by Chanel herself.
Smells like: A Champs-Élysées boutique.
Type: Eau de Parfum
Size: 3.4 fl.oz. / 100 ml
Yves Saint Laurent Black Opium: Best night perfume for women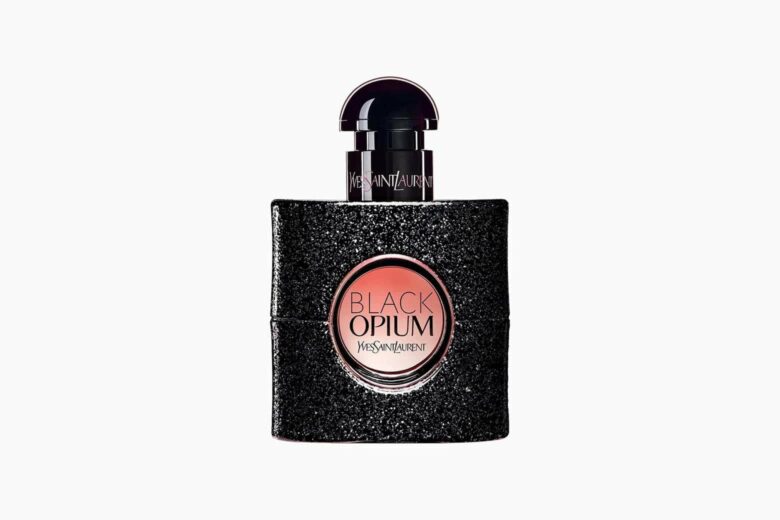 Yves Saint Laurent Black Opium's adrenaline-rich coffee mixed with sweet vanilla, orange blossom and jasmine will wake you up faster than any espresso ever could. Addictive? We'd say so.
A firm favorite, it's sexy, feminine and bold, with a wide-eyed and awake sprinkle of notes gently complemented by a sugary softness. Its sweetness makes this women's perfume almost edible, with depth, warmth and longevity adding to its winning combination. Black Opium is well-blended and intoxicating with floral undertones that stay on the skin hours after the last spritz.
Smells like: Espresso Martini with a dash of sugar.
Type: Eau de Parfum
Size: 1.6 fl.oz. / 50 ml
Gucci Bloom: Best floral perfume for women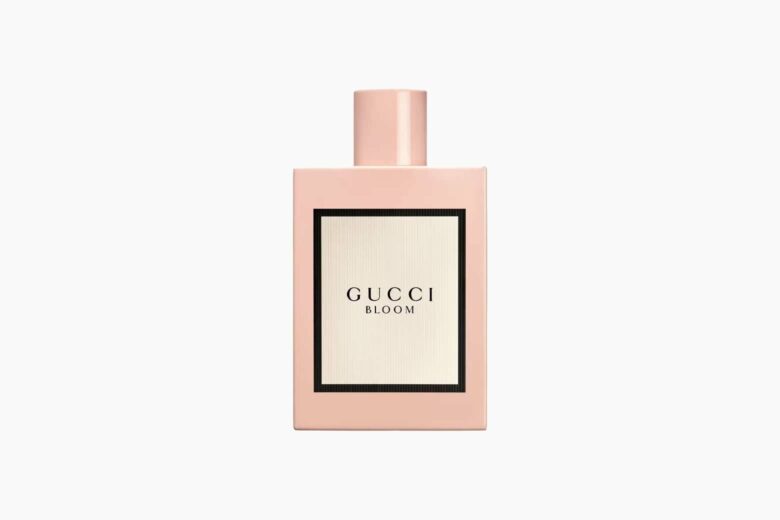 There's a reason many of the top perfumes for women ooze floral notes. Delighting our senses, the natural beauty of flowers has been a muse for artists, designers, and of course, perfumers, since time immemorial. But who does it best? Gucci Bloom wins the medal.
Far from your average, nondescript "floral" perfume, Gucci Bloom boasts meticulously-extracted ingredients like Indian-grown tuberose and exquisite jasmine bud extract, truly bringing out the finest qualities and scents. Delicate, sophisticated, and beautifully feminine, this women's perfume is a must-have for your scent repertoire.
Smells like: Acres of endless blossoms of the Gardens of Versailles.
Type: Eau de Parfum
Size: 3.3 fl.oz. / 100 ml
Marc Jacobs Daisy: Best perfume for young ladies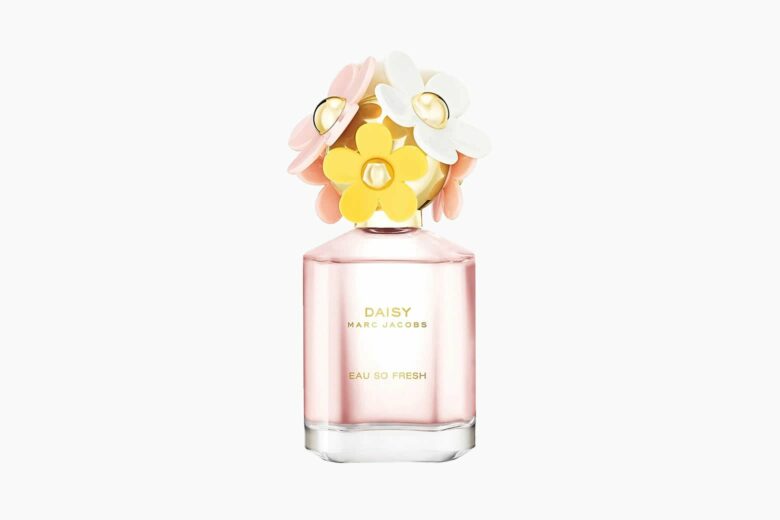 Marc Jacobs' Daisy grabs your hand and swings you towards the maypole, flower crowns and flowy dresses abound. A lazy afternoon in a summer meadow, Daisy is wilderness and mischief at once.
Discover the fresh aroma of wild strawberries, dance under a shower of violet and jasmine petals, and let the zingy grapefruit tease your olfactories. It's never a dull day with Marc Jacobs, and Daisy is the breath of fresh air we've all been seeking. Without a doubt one of the best perfumes for women in their 20s (and young at heart), Daisy is the fountain of youth.
Smells like: Tripping head-over-heels in a wildflower meadow.
Type: Eau de Toilette
Size: 4.2 fl.oz. / 125 ml
Yves Saint Laurent Libre: Best rated women's perfume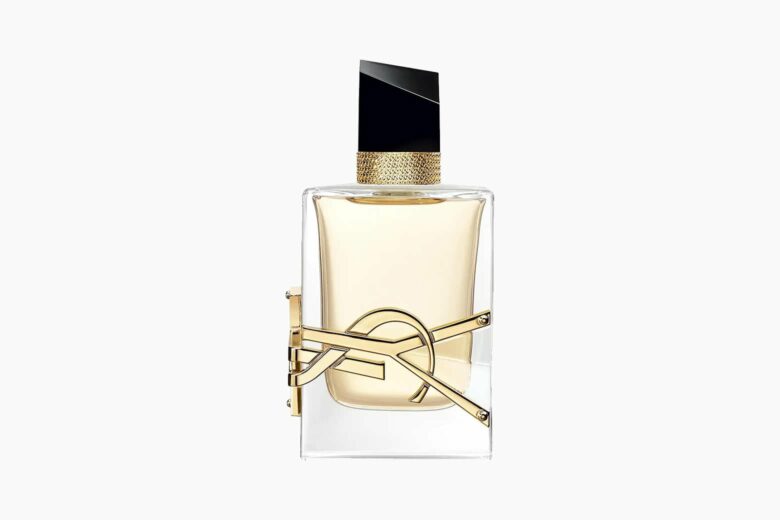 A fragrance for the woman who knows who she is, what she wants, and exactly how to get it, Yves Saint Laurent Libre embodies the determination, poise, and inherent grace of the empowered woman.
Living true to its name, YSL Libre is freedom and femininity, bottled. Expect white florals like jasmine and orange blossom dancing through lavender, a sprinkling of toasted sugar, and sharp blackcurrant to enliven the olfactories this refined aroma demands respect but doesn't take itself too seriously.
Smells like: Lavender tea with a spoonful of honey.
Type: Eau de Parfum
Size: 1.6 fl.oz. / 50 ml
Vera Wang Princess: Best fruity floral perfume for women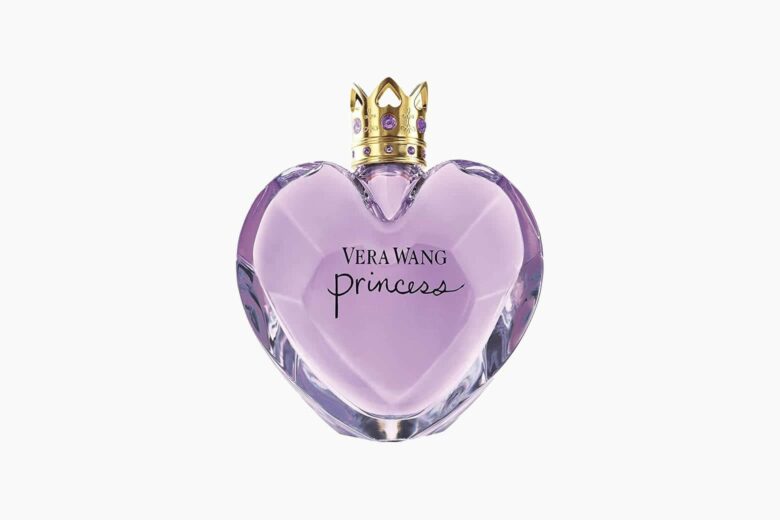 Apricot, mandarin orange, water lily, dark chocolate, and tuberose make Princess by Vera Wang good enough to eat. This go-to fragrance embraces its wearer with a gentle soft fruitiness that manages to be sweet and sophisticated at the same time.
The "Princess" name might highlight the comforting and delicate hints of this fragrance but it promises a darker and complex scent that makes it stand out from the crowd.
Smells like: Your favorite fruity-sweet fragrance from the past, modernized and sassy.
Type: Eau de Toilette
Size: 3.4 fl.oz. / 100 ml
Chanel N°5: Best women's perfume of all time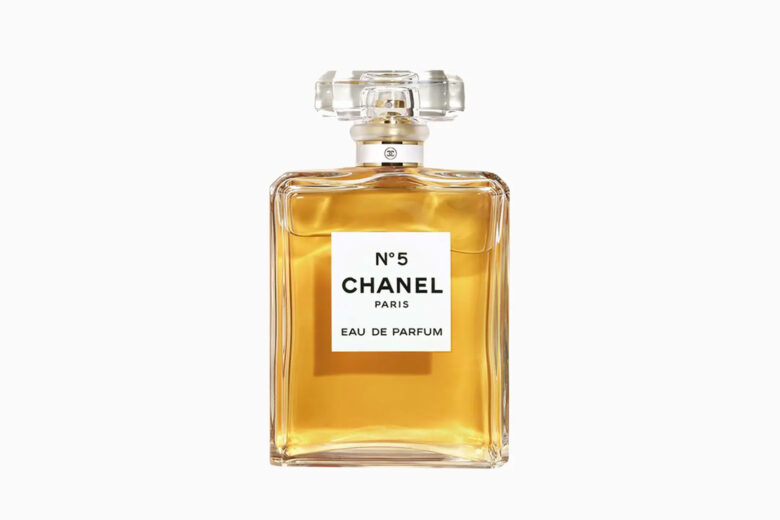 "A woman's perfume, with the scent of a woman" is what Chanel herself called this iconic perfume that lingers with an ever-changing subtlety. There are few perfumes quite as classic as Chanel N°5: a long-standing favorite that promises a mysterious yet familiar scent that exudes the very essence of femininity.
This legendary perfume is a cult icon and offers a refined, elegant bouquet that's softly inviting with an underlying and steely power. Amble among the blooming meadows of jasmine, while the honeyed reticence of vanilla enlivens your senses. Wander the rolling hills, and inhale the majesty of the Pyrenees with the grounding base of vetiver and sandalwood.
Smells like: Self-assured, opulent, mature, and revered.
Type: Eau de Parfum
Size: 3.4 fl.oz. / 100 ml
Dior J'adore: Best fragrance for women over 50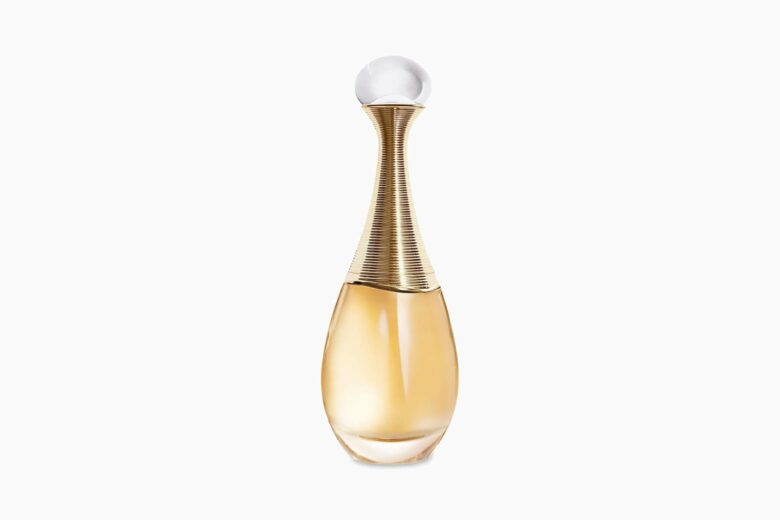 Dior J'adore has graced the vanity tables of women around the world since its inception in 1999—and not only by virtue of its elegant bottle. And believe us, it's as miraculously eternal as Charlize Theron in that perennial campaign, perfectly reflecting the timelessness of this nostalgia perfume.
Deftly shhh-ing any whimsical notes, Dior J'adore is a fragrance of wisdom, flair, and confidence. You'll find sweet florals and zesty mandarin at the crescendo, with rich orchids, plums, and deep rose emerging from under a current of musk and blackberry, creating harmony and balance.
Smells like: A liqueur fruitcake topped with orange zest and dried petals.
Type: Eau de Parfum
Size: 3.4 fl.oz. / 100 ml
Carine Roitfeld George: Best women's perfume according to men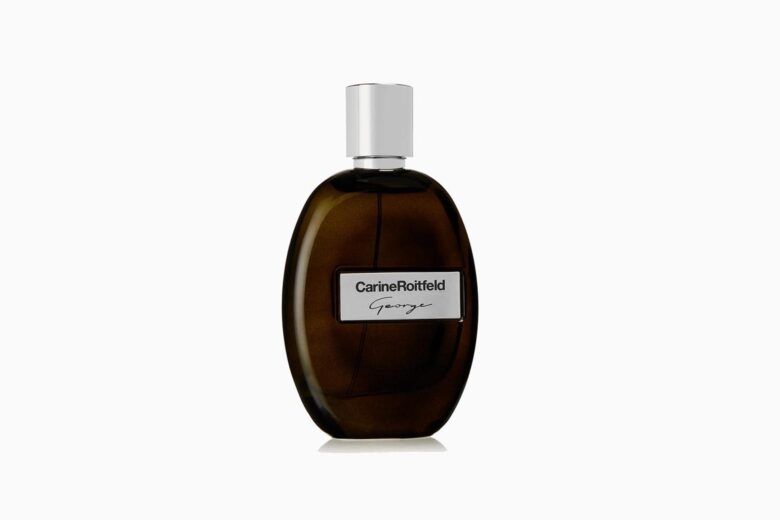 Inspired by a fictional London lover, Carine Roitfeld's George is an aromatic, earthy and woody stranger that you're dying to get to know.
It was designed to draw influence from both London and Paris, combining vintage leather with smoky Galbanum and tobacco. Its spicy, green top notes of violet leaf absolute and cannabis might suggest one intention but base notes of oakmoss will keep you guessing.
This is a genderless perfume that exudes a classic austere, intriguing mood with a hint of florals as you pass by.
Smells like: A combination between the Sex Pistols and The Royal Family.
Type: Eau de Parfum
Size: 3 fl.oz. / 90 ml
Frederic Malle Portrait of a Lady: Best sensual perfume for women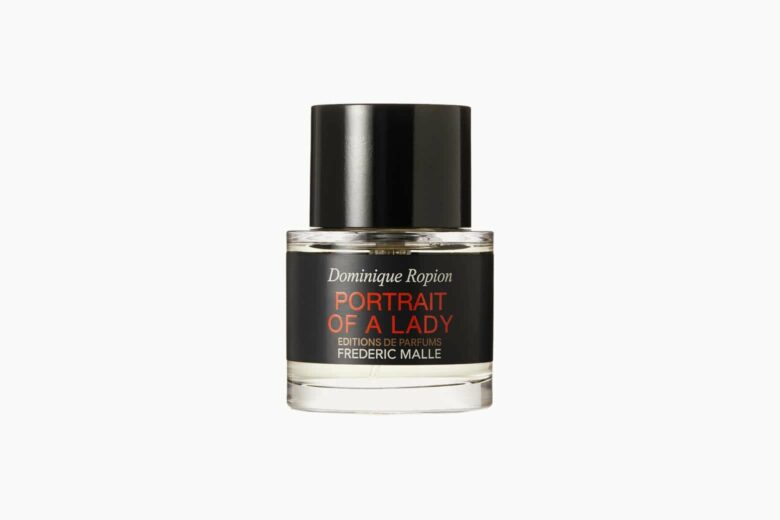 We simply adore a fragrance inspired by a novel—and we don't mean that inexplicably satisfying scent of a freshly-opened book, either.
Portrait of a Lady, inspired by the Henry James' classic, succeeds in embodying the determination and natural spirit of Isabel Archer, the novel's heroine. With notes of musk and frankincense set on a backdrop of sandalwood and cinnamon, we're reminded of Turkish delight and the sweet smoke of hookah within this scent. An adventurous fragrance, Portrait of a Lady will make us heroines of our own stories yet.
Smells like: The irresistible allure of adventure.
Type: Eau de Parfum
Size: 1.6 fl.oz. / 50 ml
Carolina Herrera Good Girl Eau de Parfum: Sexiest women's perfume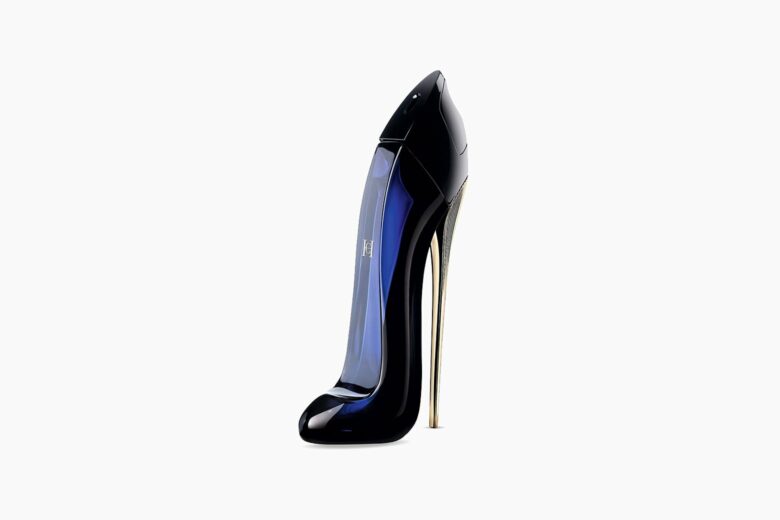 Every woman needs a fragrance reserved especially for date night, even if the date's with yourself. Enter: Carolina Herrera Good Girl, presented in a spiky stiletto and born to break hearts.
With an enduring fragrance that'll last as long as you, Good Girl is good—when she wants to be. But, under the sweet exterior of charming tuberose, almond, and coffee, lies a powerful empress—revealed in the darker notes of tonka and rich cocoa—and she knows exactly how to play her cards.
Smells like: A luxuriantly creamy espresso martini…with brunch.
Type: Eau de Parfum
Size: 1.7 fl.oz. / 50 ml

Jimmy Choo Signature: Best romantic perfume for women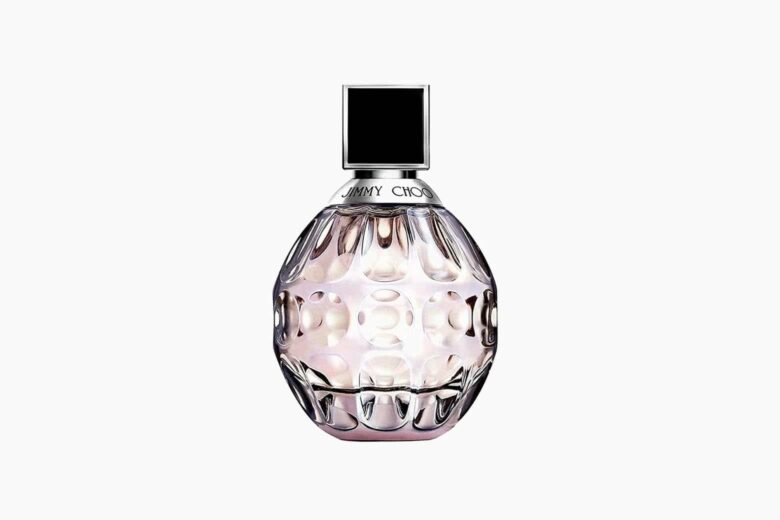 Tiger orchid and toffee caramel summon an empowering and seductive scent with an effortless click of the finger. Jimmy Choo Signature is charming and vivacious, evoking romanticism and seductive with top green notes that are heady and gourmand.
An energetic boost with a wonderfully juicy appeal, it's sexy and mystical with a unique bouquet. One spritz will lift it from the body to reveal contrasting sweet Italian orange and pear nectar with underlying hints of Indonesian patchouli.
Smells like: Biting into a chic, sultry, exotic pear.
Type: Eau de Parfum
Size: 3.3 fl.oz. / 40 ml
Dolce & Gabbana Light Blue: Best women's perfume for the summer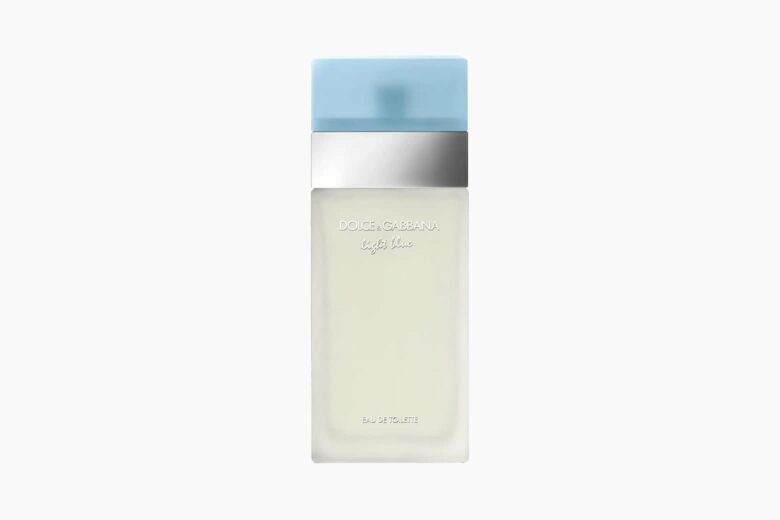 Summer breeze does make us feel fine, and you can wear it—thanks to Dolce and Gabbana. Light Blue is the ultimate summer scent; it's best paired with a flippy tea dress, no shoes or strappy sandals, and a carefree attitude.
Release your inner boho-chic with just a few spritzes of Dolce & Gabbana Light Blue. With playful, devil-may-care notes of jasmine, orange, and ambergris set on a stage of white musk and tonka, this free-spirited women's perfume is a clear blue sky and sandy toes.
Smells like: Fresh laundry drying in a summer orchard.
Type: Eau de Toilette
Size: 1.6 fl.oz. / 50 ml
Philosophy Fresh Cream: Best women perfume for fall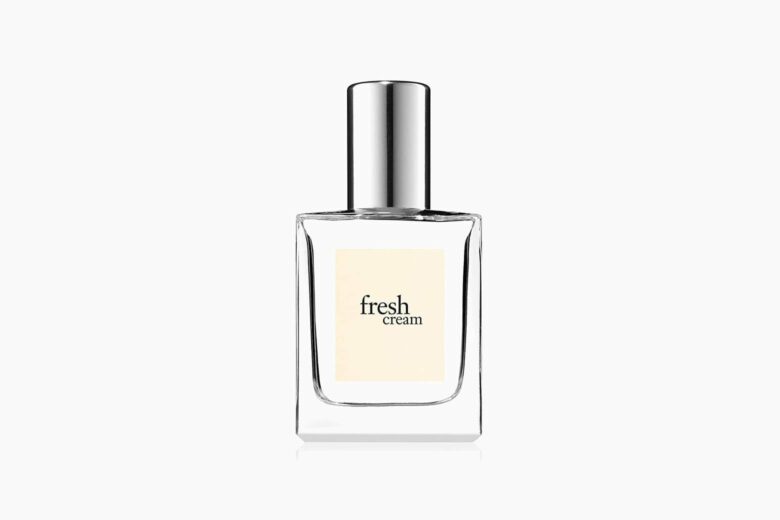 The comforting and cozy nature of Philosophy Fresh Cream acts as the perfect antidote to crisp evenings and not enough layers. Its sweet, floral, and musky notes are a warm knitted jumper, soft and promising against outside's cool winds.
Captivating and deliciously sensual hints of creamy vanilla, sweet macadamia, and spun sugar fight for attention as the leaves on the trees turn golden. It warms from the inside with a reassuring depth.
Smells like: Cozy knitwear and whipped cream stirred into hot vanilla.
Type: Eau de Toilette
Size: 2 fl.oz. / 60 ml
Maison Margiela Replica By the Fireplace: Best women's perfume for winter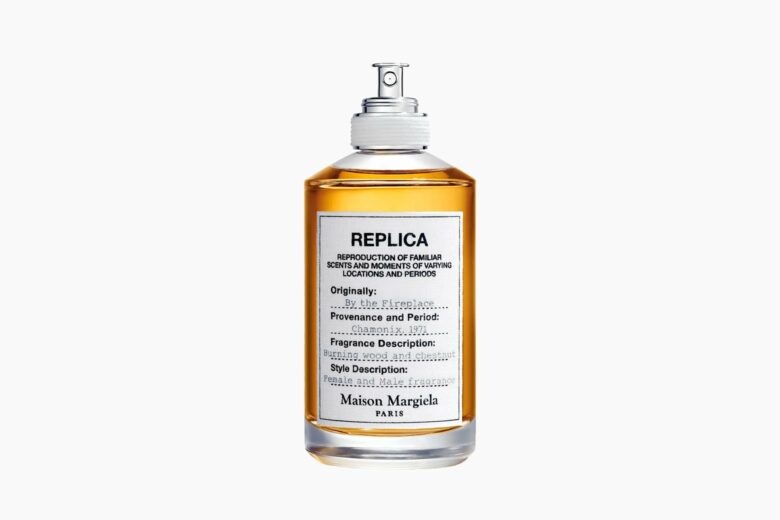 Winter fragrances should be warm, spicy, and remind us of the cozy heat of a flickering fire. And, nobody does it better than Maison Margiela Replica and its By the Fireplace fragrance.
Capturing the comforting aroma of chestnuts roasting on an open fire (literally), this winter-wonderland scent transports the wearer to a cozy chalet in snow-capped Chamonix. A few spritzes of By the Fireplace, a glass of mulled wine, and some excellent conversation, and you'll truly have it all.
Smells like: The crackling wood of a roaring fire.
Type: Eau de Toilette
Size: 3.4 fl.oz. / 100 ml
Miss Dior Blooming Bouquet: Best women's perfume for spring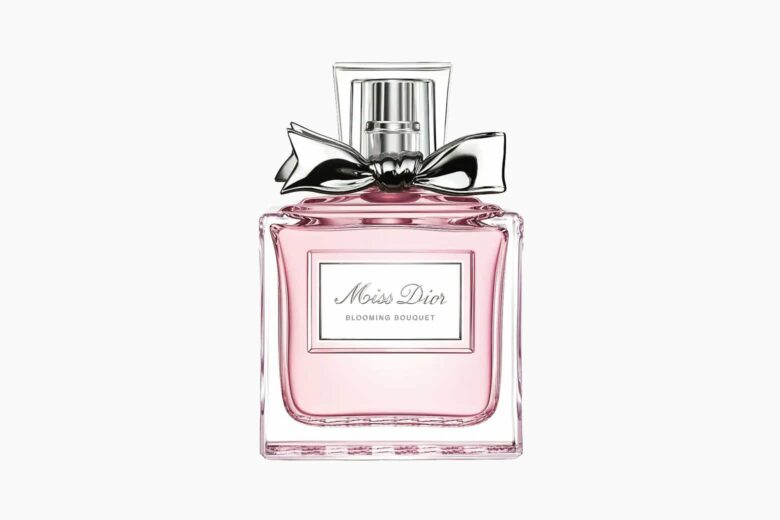 After the depths of winter, signs of spring give everybody a reason to smile. And what symbolizes spring more than fresh blooms? Taking the essence of spring and running with it, Miss Dior Blooming Bouquet is a spray of just-bloomed fresh peonies, a single red rose, and an apricot orchard, all at once.
A gorgeous day-to-day women's perfume, this youthful fragrance offers a cherub-like exuberance. It's elegant, fresh, and sings of blooming florals and fragrant petals; just the scent for those newly-possible alfresco brunches and walks in the park.
Smells like: Early blossoms and bare feet tiptoeing on dew-soaked grass.
Type: Eau de Toilette
Size: 1.6 fl.oz. / 50 ml
Juliette Has a Gun Not a Perfume: Best soft perfume for women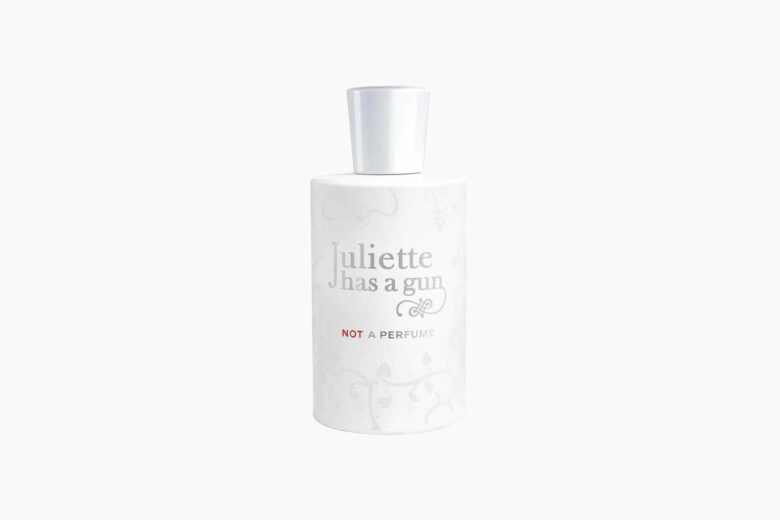 Juliette Has a Gun Not a Perfume is a provocative yet effortless fragrance disproving the laws of traditional perfume in the best way. It ticks the box on indecisive days; a scent that you can't put your finger on but will run to with a new type of elegance.
This famous perfume is minimalist and features a single note, called catalo, which is usually used in perfumery as a base note. Its ease and versatility makes it a great choice for both women who have hundreds of perfumes and those who only have one or two, but especially for those who value discretion over loud, bold scents.
Smells like: If whispering softly was a fragrance.
Type: Eau de Parfum
Size: 3.3 fl.oz. / 100 ml
Chloé Eau de Parfum: Best daywear perfume for women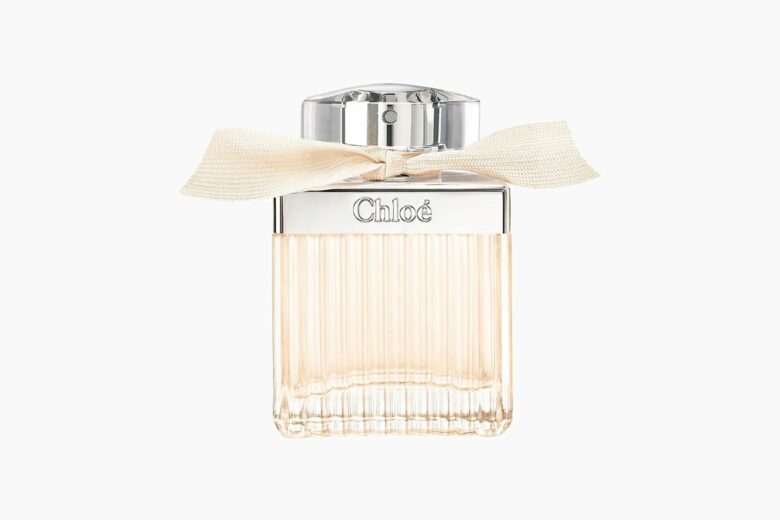 Every woman needs a signature daywear perfume—and there's no better choice than Chloé Eau de Parfum. A classic fragrance that oozes effortless French glamour, Chloé is a quick kiss of red lipstick and a just-tamed-enough bedhead.
With kittenish top notes of peony succumbing to a flutter of rose and bright magnolia, this daywear perfume is alluring without being overwhelming. The best women's perfume for everyday use—from office days to ladies lunch to an afternoon at the galleries—Chloé shines bright, illuminating the room.
Smells like: The powder room in the boudoir of your dreams.
Type: Eau de Parfum
Size: 1.7 fl.oz. / 50 ml
Calvin Klein CK One: Best fresh perfume for women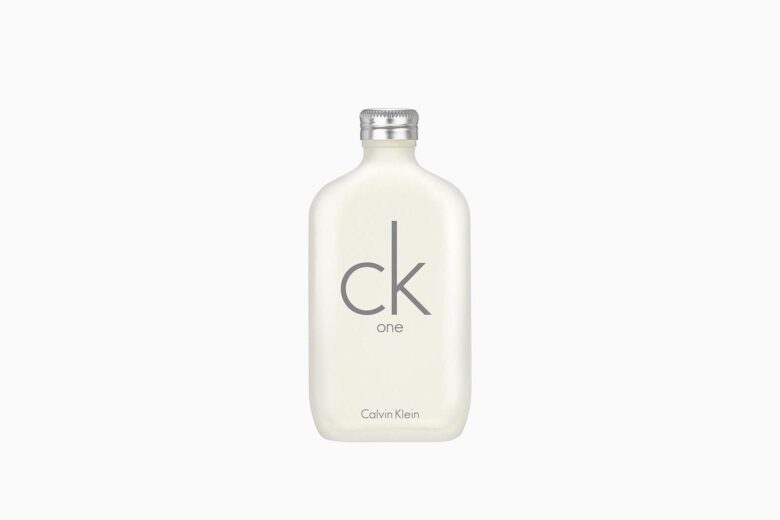 The ghost of summer past appears every time you pack a suitcase and forget to include Calvin Klein CK One. Along with sunglasses and a bikini, it's a holiday essential that promises to take you back to footsteps in the sand and sea salt on tanned skin.
Clean and contemporary, its top notes of pineapple, mandarin orange, papaya, bergamot, cardamom and lemon remind you of sunny days at the beach and warm evenings wandering to dinner. CK One is a versatile scent that perfectly complements the best beaches in the world.
Smells like: Feeling the sunshine on your face while sipping cocktails.
Type: Eau de Toilette
Size: 3.4 fl.oz. / 100 ml
Leaning more towards a minty yet subtle fragrance? Diptyque Minthé is a step into a beautifully gentle menthol world: a fresh and floral energetic burst with notes of geranium and a balanced and woody patchouli base. We'll call this another favorite minimalist perfume.
Christian Louboutin Trouble In Heaven: Most sophisticated women's perfume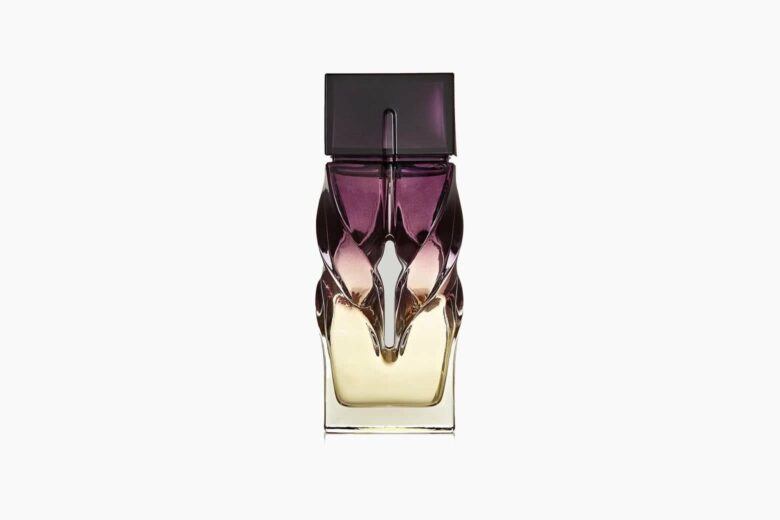 Christian Louboutin Trouble In Heaven lights a fire in the air with an intoxicating blend that's mysterious and sexy. It's a luxury perfume with a personality that keeps you on your toes, changing moods as time passes.
Suitable for those who love the finer things, it uses its notes of bergamot, cascalone, amber, patchouli, tonka absolute, and labdanum to provoke anyone who comes too close. It's a perfume that encourages its wearers to express themselves, with a distinct scent that's powerful, compelling, and seductive.
Smells like: The best first date perfume.
Type: Parfum
Size: 2.7 fl.oz. / 80 ml
Jo Loves White Rose & Lemon Leaves: Best rose perfume for women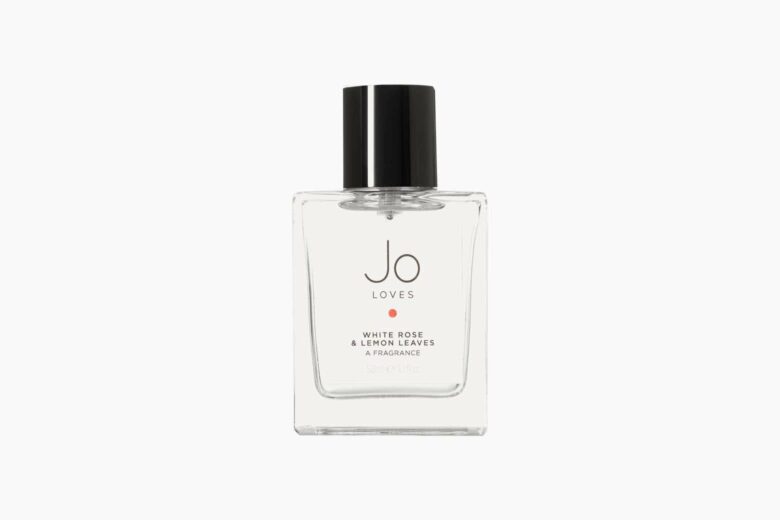 A delicate rose in the palm of your hand, Jo Loves White Rose & Lemon Leaves blooms on the skin quite unlike anything else.
A beautifully feminine choice, it enlivens the senses with strong rose notes and fresh, clean lemon leaves. It soothes the soul with breezy notes that will immediately cause you to root through your wardrobe for a light summer dress. It's young, innocent and delicate and will almost definitely win you over.
Smells like: A summer day in full bloom.
Type: Eau de Cologne
Size: 1.85 fl.oz. / 50 ml
Byredo Bal d'Afrique: Best earthy perfume fot women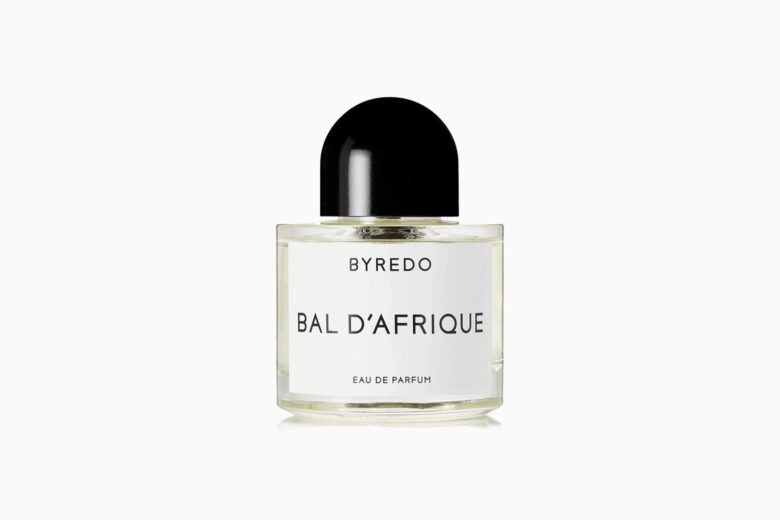 Feel the dry and spicy heat of the African savanna on your skin with a quick spritz of Byredo Bal d'Afrique. Inspired by 1920's Paris and the cultures, art, music, and dance from Africa, it's an unusual combination that's warm and romantic. With an intoxicating range of notes including neroli, African marigold, and Moroccan cedarwood, it's one-of-a-kind and vibrant, leaving a trail in its path with a sweet woodiness and a comforting earthiness. It's subtly feminine with an uplifting vigor. Just spritz, close your eyes, and let this dreamy scent takes you on an adventure…
Smells like: An exotic and captivating outdoor ballroom dance in the heart of Africa.
Type: Eau de Parfum
Size: 1.7 fl.oz. / 50 ml

Diptyque Eau Capitale: Best transportive perfume for women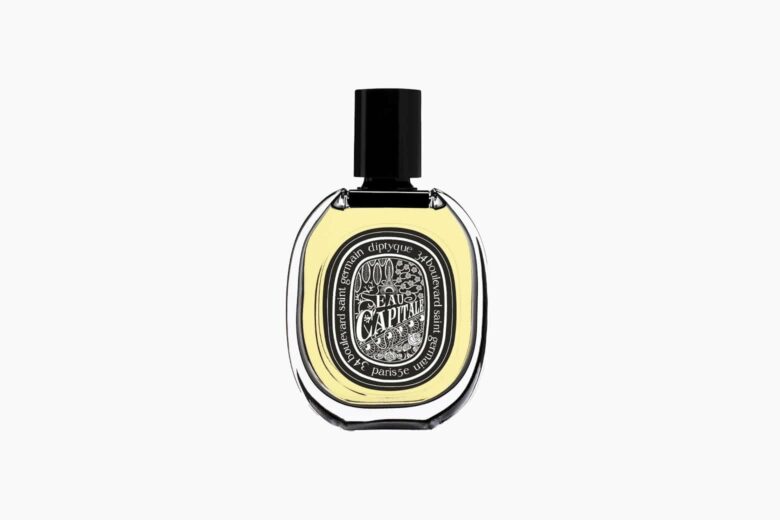 Picture this: you're wandering through the streets of Paris, admiring iconic Art Nouveau buildings surrounded by a cloud of soft rose and comforting patchouli. Diptyque Eau Capitale is exactly that: a genderless floral scent that's young and slightly sweet without being too delicate. Its brightness brings out blue skies on even the cloudiest days, with a potent blend of bergamot, pink peppercorns, rose, ylang ylang, and cinnamon.
Just like the brand's irresistible scented candles, this Diptyque perfume knows how to 'keep the flame burning'.
Smells like: The sophisticated Frenchwoman who leaves a waft of airy rose in her path.
Type: Eau de Parfum
Size: 2.5 fl.oz. / 75 ml
Jo Malone Lime Basil & Mandarin: Best citrus perfume for women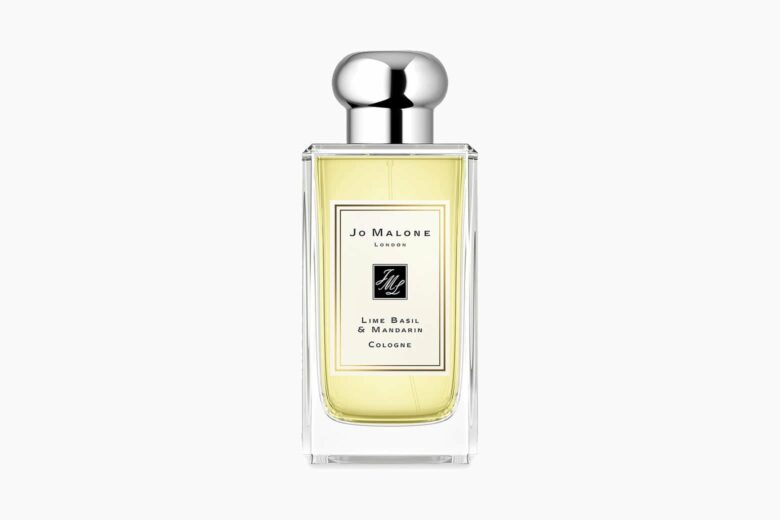 Jo Malone Lime Basil & Mandarin is a cool glass of lemonade in a bottle: an old favorite fragrance with citrus, aromatic and fresh spicy notes. Gently ripped basil leaves produce a vibrant burst of green while a zesty squeeze of mandarin douses its wearer in an uncompromising freshness.
Cool and sophisticated, it's best suited to hot summer days. It finishes with a heavy dose of lime; sharp, fresh and clean with the perfect structure that'll keep your skin feeling hydrated.
Smells like: A holiday by the Caribbean sea.
Type: Eau de Cologne
Size: 3.4 fl.oz. / 100 ml
Tom Ford Velvet Orchid: Best warm perfume for women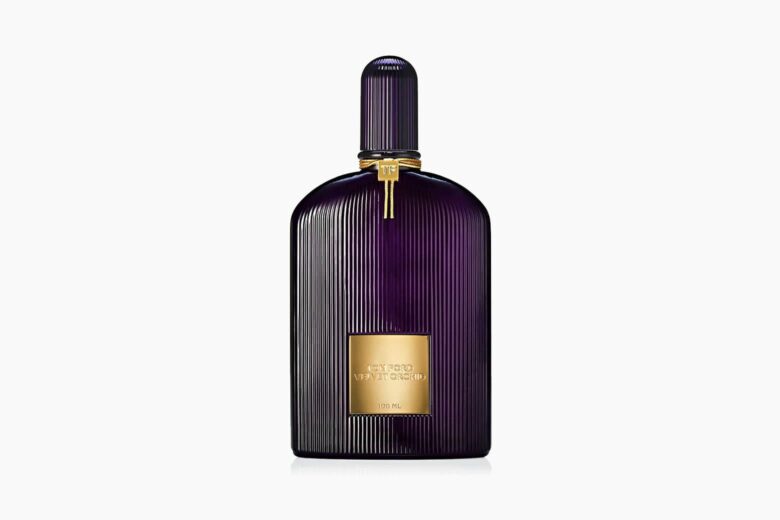 Evoke the carnal grandeur with Tom Ford Velvet Orchid's breathtaking combination of Italian bergamot, rum and honey. Akin to the cozy feeling that comes from throwing on your warmest coat, it's an easy first choice when winter comes tapping on the walls with frosted fingers.
An oriental floral fragrance, it promises a unique character and essence with warming notes of Peru balsam, sandalwood, suede, and vanilla. Dip into the most daring roots of femininity while the spicy hints make a statement with a sharp earthiness.
Smells like: Sensual, smooth, creamy, and enticing all at once.
Type: Eau de Parfum
Size: 1.7 fl.oz. / 50 ml
Le Labo Santal 33: Best musky perfume for women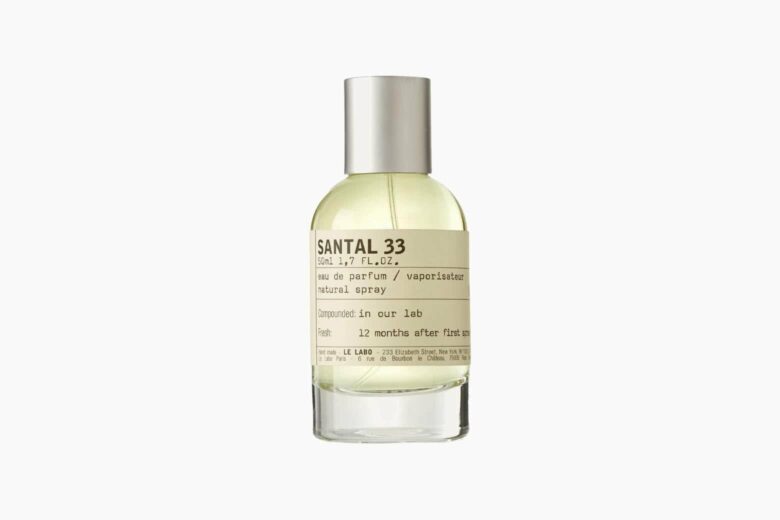 Musk is synonymous with sensuality, and Le Labo Santal 33 oozes allure like nothing else (this truly intoxicating scent did reach fragrance fame after all). With the mysterious scent of after-dark, crackling fires, and the haze of smoke, this grown-up perfume is strong, warm, and sweet—and not for the faint-hearted.
Le Labo Santal 33 is a scent to savor, lingering with notes of spicy cardamom, iris, fresh violets, atop earthy depths of cedar and sandalwood. One for date night, intimate gatherings, or sultry post-midnight cocktails, this unisex perfume is sure to leave an impression, in the very best of ways.
Smells like: A wooden bowl of fresh-cut violet petals.
Type: Eau de Parfum
Size: 1.7 fl.oz. / 50 ml
Byredo Gypsy Water: Best woody perfume for women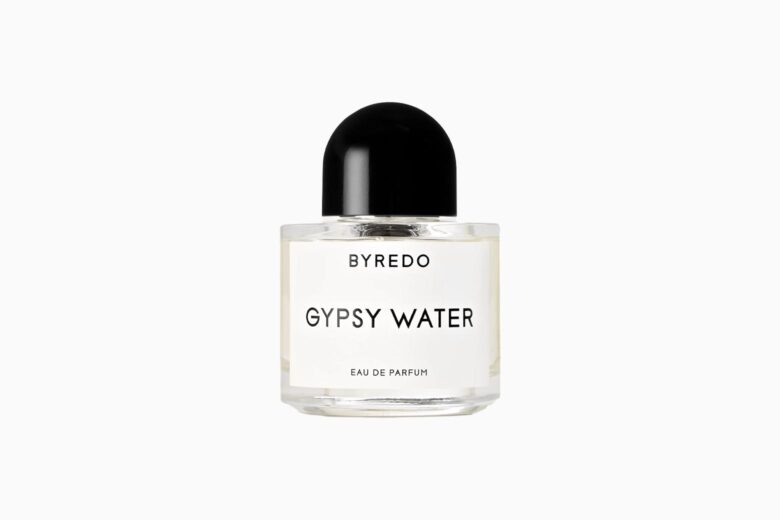 Well, we're sold by merely the name of this woody perfume, but it's the gift that keeps on giving. Designed for true bohemians (full and part-time), this wild-and-free scent is flickering flames and bejeweled ankles, tribal dancing and feather earrings.
Absolutely enchanting, this bobo-chic fragrance marries juniper, fresh lemon, and spicy pepper with beguiling incense and toasty amber. The result? A waking dream—and one you can return to with just a spritz of Gypsy Water.
Smells like: An intoxicating cocktail of citrus, fresh pine, and sharp berries.
Type: Eau de Parfum
Size: 1.7 fl.oz. / 50 ml
Glossier You: Best minimalist fragrance for women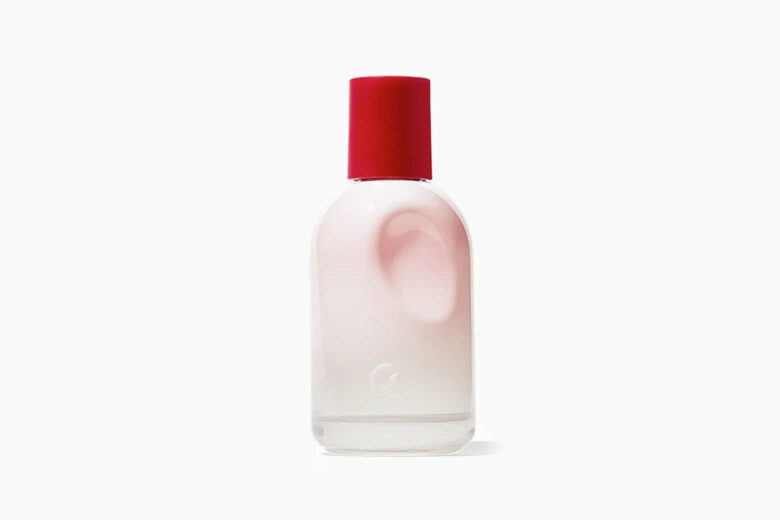 It doesn't do Glossier You justice to say that, mostly, it just smells like you but better. The ultimate personal fragrance, it's uniquely tough to describe because of its ability to change based on each person.
Its unusual combination of warm, creamy base notes reflect differently on each person producing a truly one-of-a-kind scent. The result: a light and natural fragrance that's neither flowery nor overpowering. It's subtle and fresh thanks to its top notes of earthy, green iris root and spicy, sparkling pink pepper.
Smells like: The personal scent you've been searching for years.
Type: Eau de Parfum
Size: 1.7 fl.oz. / 50 ml
Estée Lauder Bronze Goddess Eau Fraîche Skinscent: Best vacation perfume for women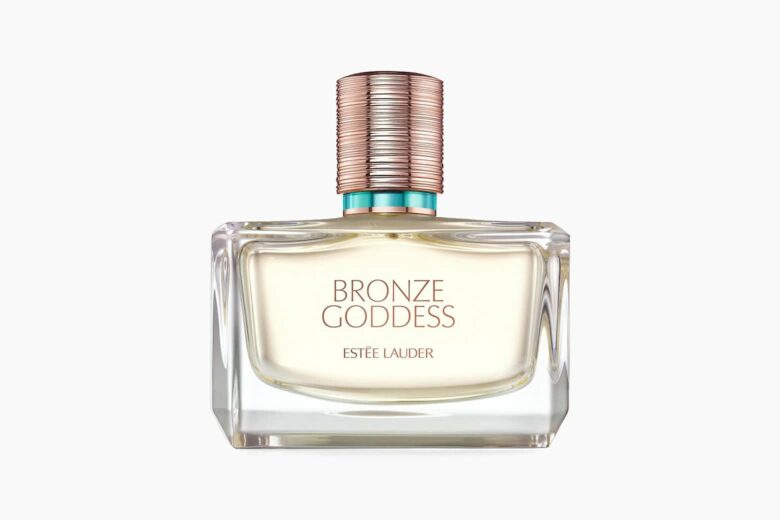 For many of us, the smell of sunscreen hitting our olfactories transports us straight to Fiji. However, sunscreen doesn't make for the loveliest perfume, no matter how much it reminds us of jetsetting. Enter: Bronze Goddess Eau Fraîche Skinscent by Estée Lauder.
This bottled-sunshine fragrance exudes the excitement, relaxation, and soul-soothing of a summer holiday in the most beautiful islands, be it Bora Bora or the Balearics. The sunbaked scent of warm amber dances with notes of sweet vanilla, bergamot, and creamy coconut—inspiring visions of palm-lined shores, tan skin, and turquoise lagoons. Wear it on vacation or simply when you're dreaming of one; Bronze Goddess Eau Fraîche Skinscent is wanderlust, distilled.
Smells like: Sun, sea, sand… and an ice-cold pina colada.
Type: Eau Fraiche
Size: 1.7 fl.oz. / 50 ml
Giorgio Armani Sì: Most feminine perfume for women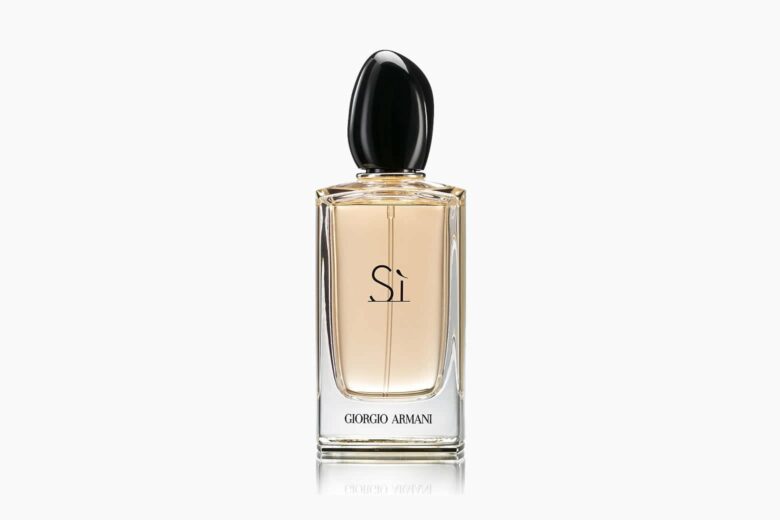 Chic and sultry, Giorgio Armani Sì is the belle of every ball. Modern and elegant yet with the irresistible glamor of Old Hollywood, this sophisticated women's perfume is the quintessence of feminine charm.
Like women, Sì Eau De Parfum is complex and captivating. Sweet with the blackcurrant nectar and citrusy mandarin oil, yet exuding a subtle determination from warm amber, patchouli, and musk. Finished with a hint of vanilla, this is the ultimate femme fatale fragrance.
Smells like: The drifting smoke after a Marrakech spice market.
Type: Eau de Parfum
Size: 3.4 fl.oz. / 100 ml
Aesop Rozu: Best unisex perfume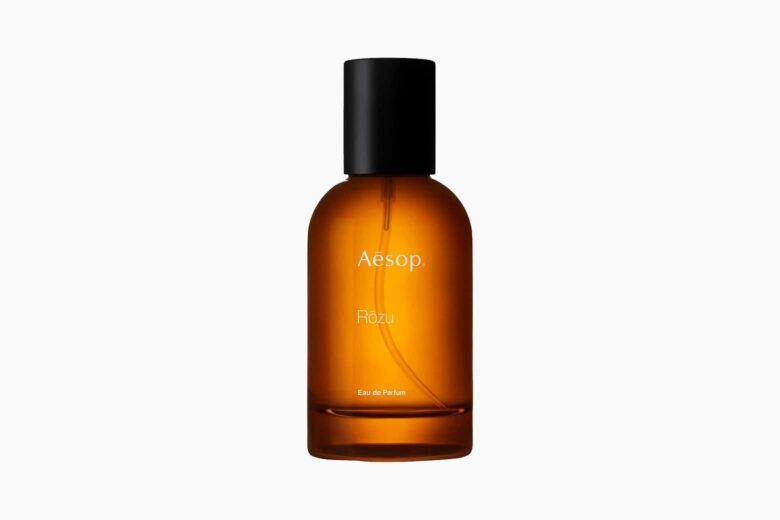 We adore a unisex perfume. Blurring the lines between masculinity and femininity, this inclusive fragrance by Aesop, Rozu Eau De Parfum, strikes the perfect balance.
Exuding notes of deep rose, rich and floral guaiacwood—reminding us ever so slightly of Earl Grey—and invigoratingly minty shiso leaf, this unisex perfume is a best friend to all. Pairing just as well with a sharp suit as a chic LBD, Rozu is a scent for the progressive, the daring, and the modern.
Smells like: The freshness of a morning shower.
Type: Eau de Parfum
Size: 1.7 fl.oz. / 50 ml
Tom Ford Vanille Fatale: Best spicy perfume for women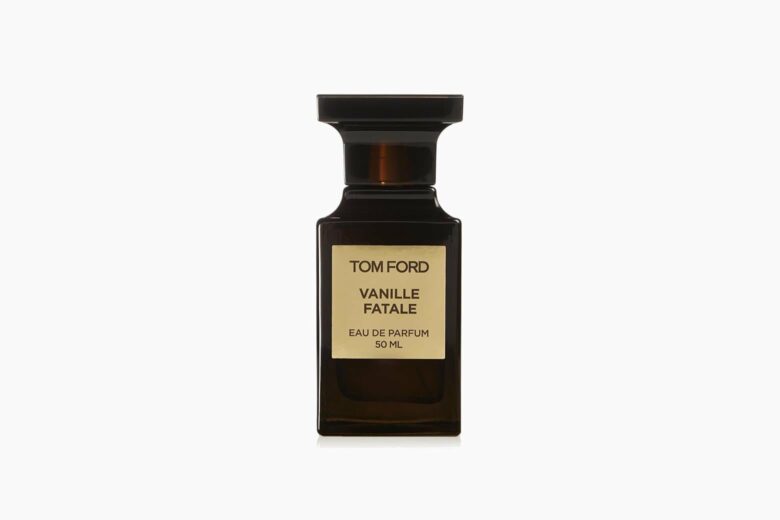 Tom Ford's Vanille Fatale is a force of nature in a bottle that's beautiful on the outside and inside. It's balsamic and sweet, stirring in a spoonful of spicy vanilla, saffron, and a snippet of fresh coriander.
Take a deep breath into earthy Africa with deeper notes of Madagascan vanilla and roasted barley. A subtle hint of Mahogany lingers for hours, merging together for a wonderful blast of timeless glamor.
Smells like: The perfect storm of maturity, elegance, and seduction.
Type: Eau de Parfum
Size: 1.85 fl.oz. / 50 ml
Frequently asked questions about top luxury perfumes for her