Cuyana's fewer, better wardrobe is the perfect balance of core essentials and limited-edition newness — the ideal mix of necessities and statement-making pieces. Ten years ago, Cuyana founders Karla Gallardo and Shilpa Shah embarked upon a shared vision: to create apparel and accessories that represent heritage craftsmanship and last in your closet.
A female-led and environmentally-conscious fashion label that epitomises the modern woman, Cuyana is considered, caring and chic. Each piece promises a lifetime of five-star reviews of your style.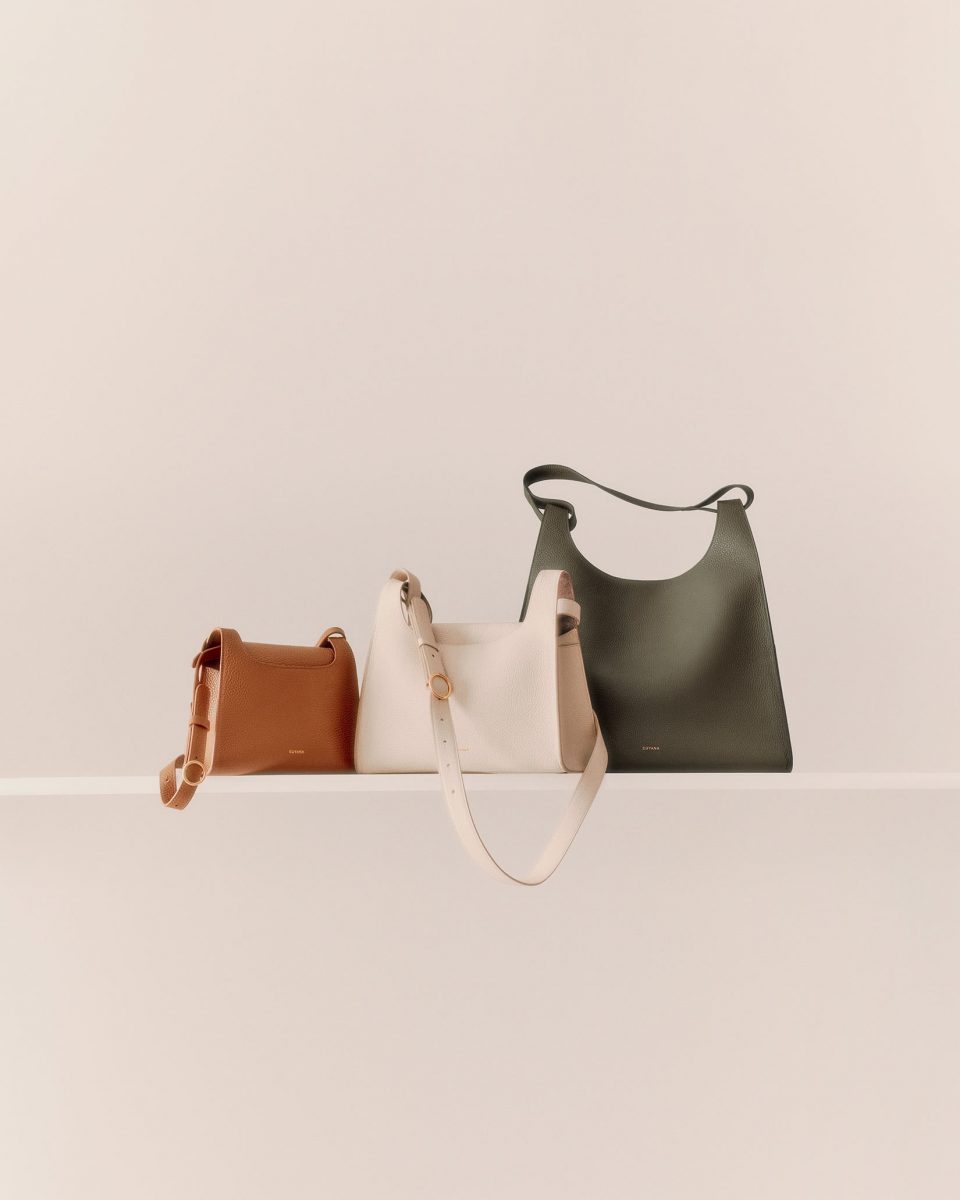 When thinking about what makes Cuyana one of our favourite destinations for elevated essentials, it's clear that the answer is easy as ABC: A) Absolutely well-crafted essentials B) Beautiful, better basics that withstand the test of time and C) Comfortable and functional styles for work and play.
Founded on the often-hailed yet rarely upheld philosophy that 'less is more' (or, in Cuyana's own words, 'fewer, better'), the conscious brand creates thoughtful pieces that are destined to outlive fickle trends — too often out of fashion before you've taken the labels off.
Oh, and with a supreme celebrity following, including the likes of Angelina Jolie, Jessica Alba, and real-life royalty Meghan Markle, it's no wonder this brand is gaining all the right traction.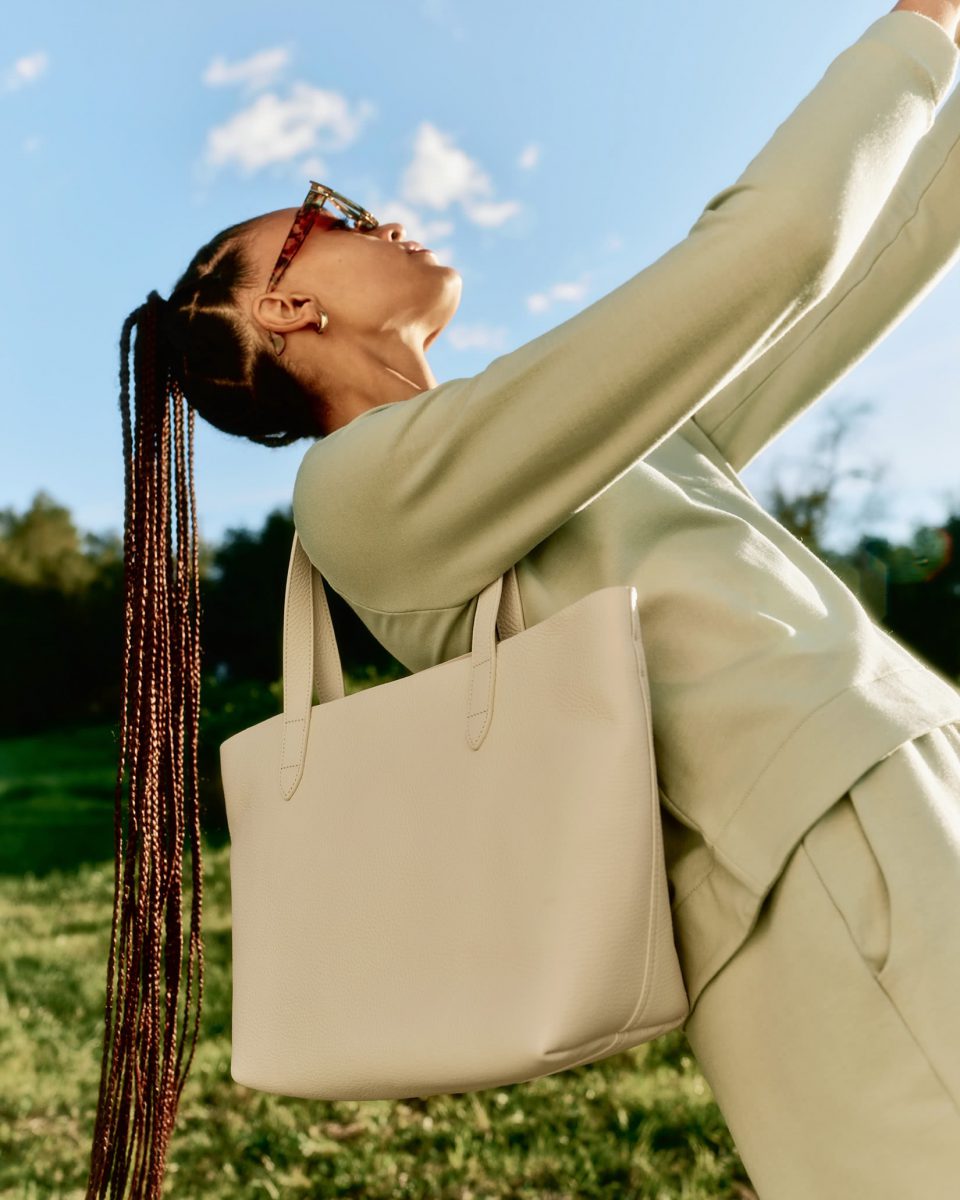 Cuyana — meaning 'to love' in Quechuan (an indigenous Andean language) — lives and breathes its eponymous principle in every aspect of production, urging us to love our well-edited wardrobe now and forever.
Is love at first wear a thing? Well, it is now.
Taking the concept of capsule wardrobe seriously, Cuyana is truly a brand we can get behind. Not only are they inspiring women to shop less and better, but they're also dedicated to sustainable practices, global craftsmanship, and heritage artisanry.
Cuyana offers a Pandora's box of buttery-soft classic leather bags, artfully cut jumpsuits, perennial maxi skirts, and plenty of easy-to-match, minimalist-chic tops and accessories that you'll reach for again and again.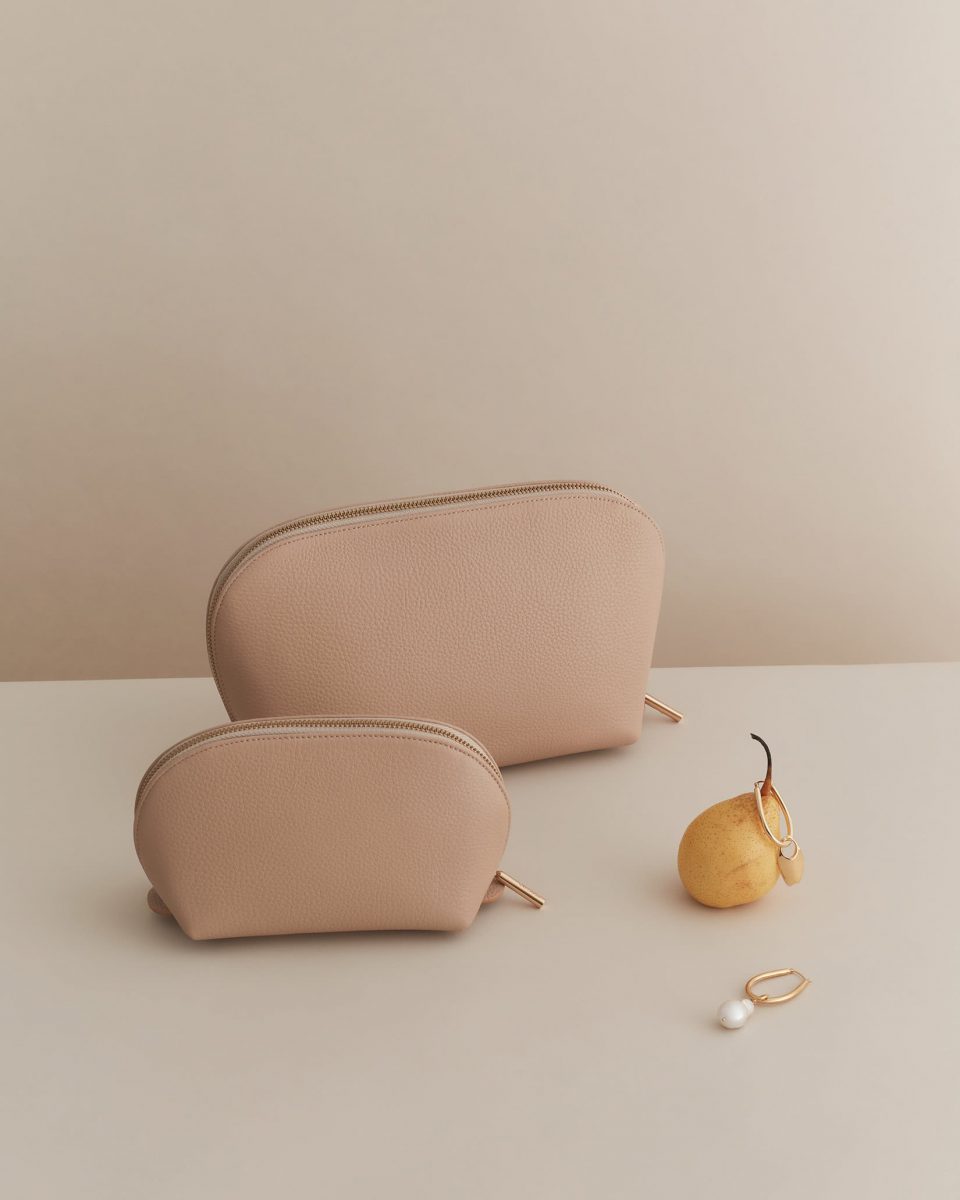 In short, Cuyana is simply 'above' fast fashion, but in a way that's most attainable. Indeed, we should all take a leaf out of Cuyana's (probably handmade, sustainable-leather-bound) book: Every aspect of every piece is carefully curated and crafted, from fabric to silhouette to the flutters of barely-there detail that elevate each garment.
With the percentage of sustainably-made products escalating from an impressive 73% in 2017 to an unbelievable 96% in 2021, it's clear that Cuyana means business. Avoiding overproduction like the plague, Cuyana produces their wares in small batches, only buying up what they really need (um, that's a principle we could all adopt!).
Fall out of love with a dress, bag, or tee? No drama: make the most of the brand's Lean Closet programme, helping you find a brand new owner for your pre-loved pieces.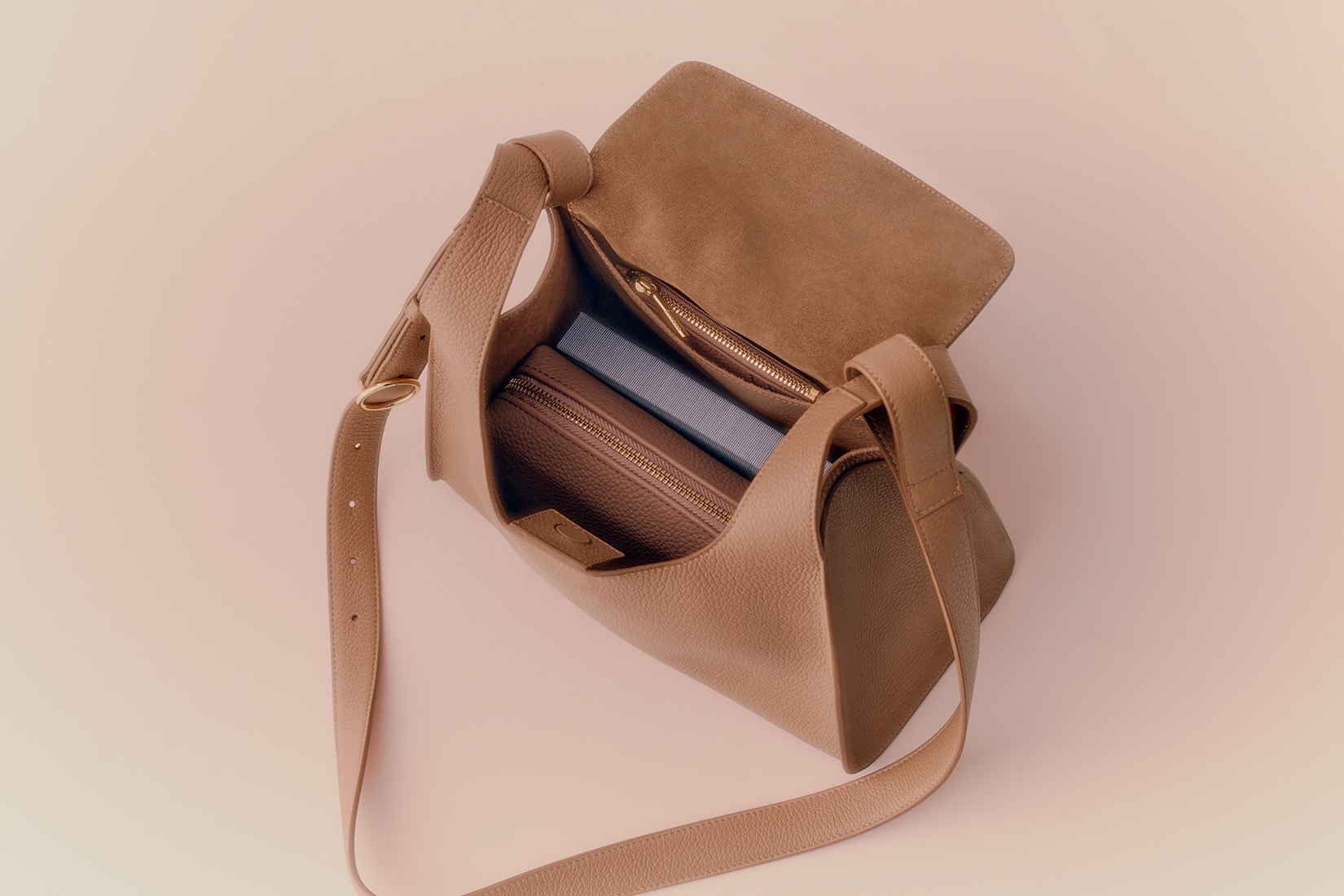 Cuyana takes us on a globetrotting escapade with each gorgeous piece — from Ecuador for its toquilla straw, to Peru for its pure baby-alpaca wool, Mongolia for its single-origin cashmere, Argentina and Italy for its luxurious leather, Turkey for its canvas and Portugal for its cotton and Linen.
What's more: Cuyana audits every single supplier, ensuring that each one is 100% committed to sustainable and ethical practice—no exceptions. And, with throw-away culture running riot and increasingly overflowing landfills, Cuyana works hard to stand out from the crowd: you'll find care-and-repair products in their lines, from leather conditioners to spot cleaners.
Making sustainability, longevity, and sheer style the order du jour, Cuyana is definitely a brand worth getting to know.
Handpicked favourites: endlessly versatile, vacation-ready pieces to buy now and wear forever
The timeless tote: Classic Leather Structured Tote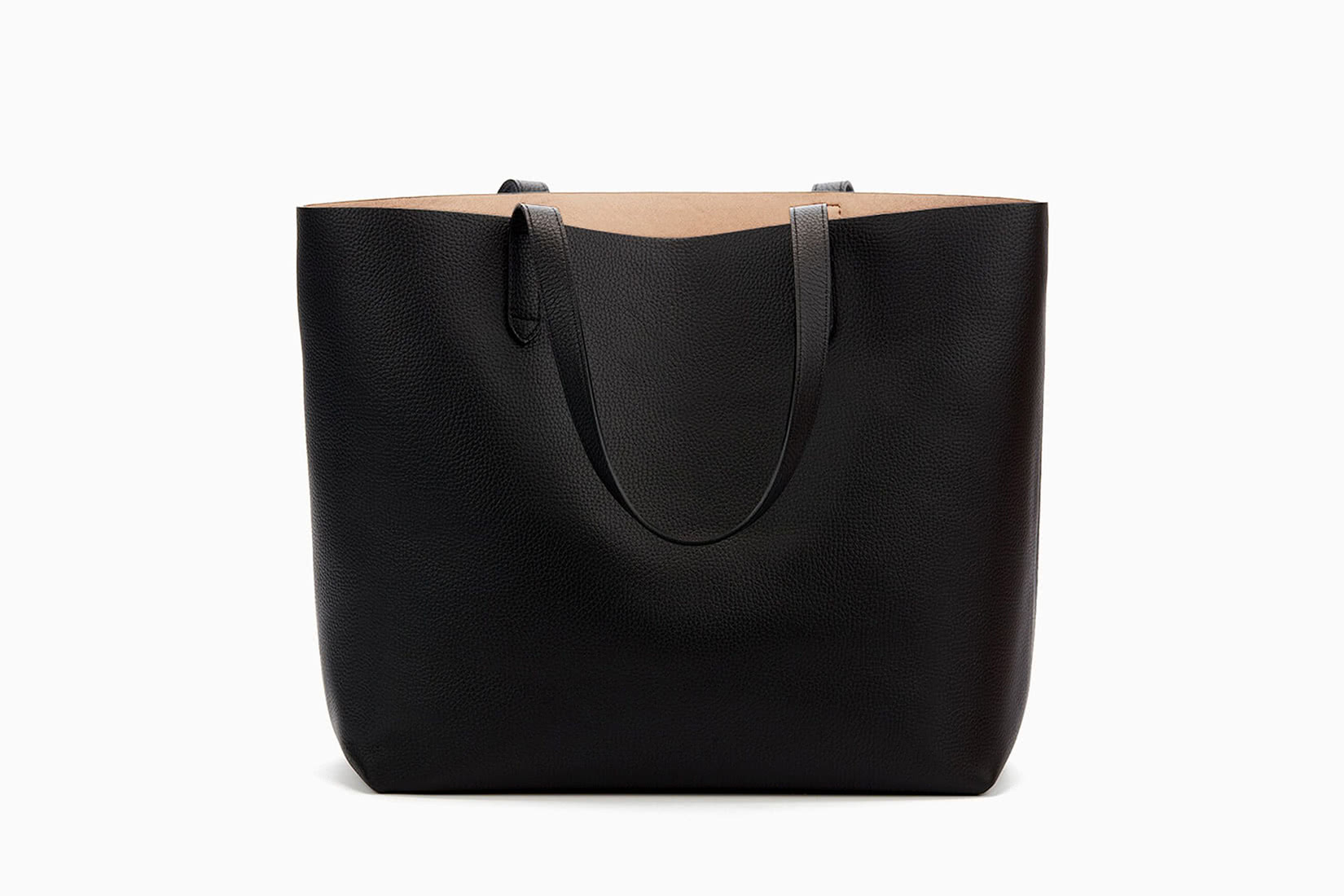 Whether it's for daily errands or packing for a chic getaway, you're about to fall head over heels with the Classic Leather Structured Tote — Cuyana's architectural remaking of their Classic Tote. Designed to be your willing (and oh-so-stylish) companion day-to-day, this roomy tote offers ample space for your daily essentials, no matter the occasion.
Lovingly crafted from Italian leather (naturally), this work-and-play tote is made in a female-owned factory in Turkey. Oh, did we mention they've been leather-crafting since the 15th Century? Yes, you could say they know their art (and it shows).
Select your favourite hue from a gorgeous range of shades, with unions like Caramel/Blush and Black/Caramel tote-ally stealing our hearts. The Classic Structured Leather Tote makes the perfect travel bag, though it'll look just as good at the office, too.
The arm candy: Double Loop Bag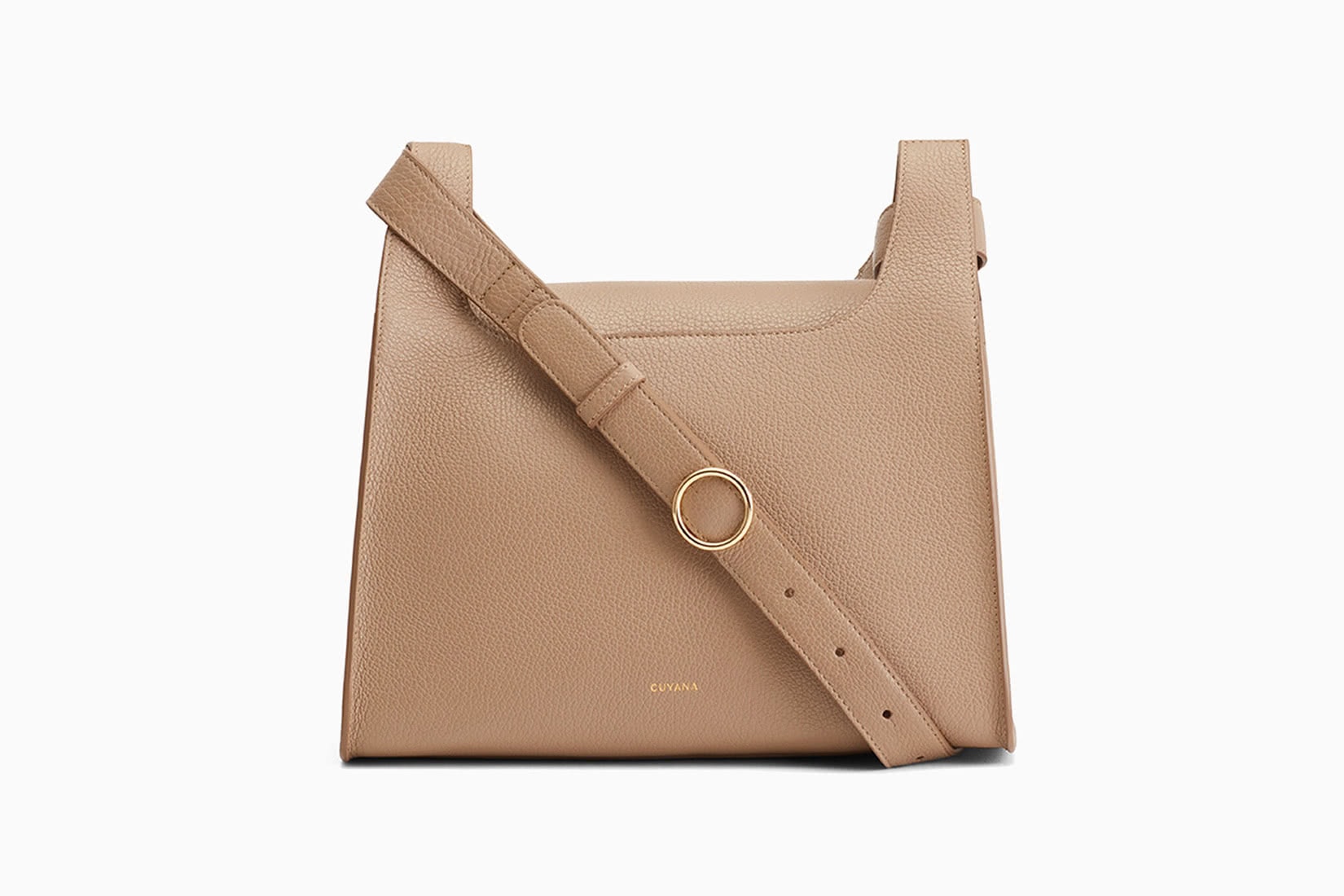 Imagine walking hand-in-hand with your true love every day, wherever you go. The Double Loop Bag gives us Romeo and Juliet-level feels, with the supple Italian pebbled leather and timeless design assuring us we've found The One.
Crafted in Italy, in a small family-run factory, a stone's throw from Pisa, this handbag epitomises Italian craftsmanship. The sleek structure is brought to life by minimalist buckle detail, while the down-soft Italian suede lining makes rustling through your bag for your lipstick a genuinely euphoric experience.
Okay, we're hitting the hyperbole hard—but truly: slip the Double Loop Bag over your shoulder, and you'll never want to put it down. Available in 3 sizes, you're sure to find the perfect fit.
The travel companion: Leather Travel Case Set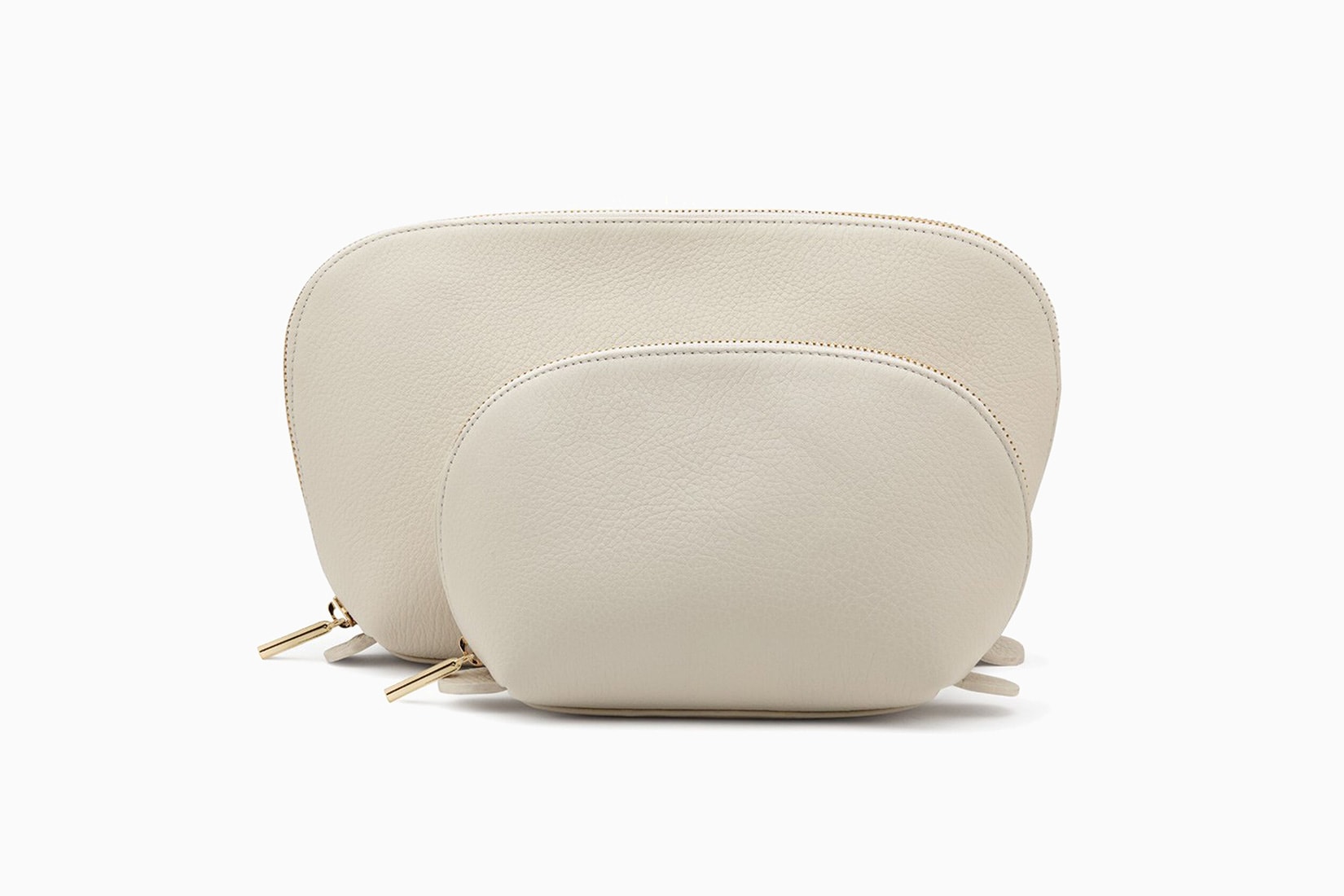 Elevate your wanderlust style with the Leather Travel Case Set. Coming in a delightful duo of one large and one small case, you can stay chic and organised on your next trip.
Handcrafted in Argentina by a second-generation leatherworker family, it's clear to see the love, care, and talent that goes into each case. There's a technicolour of hues from which to choose, but we're infatuated with the original Cuyana brand colour—a vibrant orange—showcasing the enthusiasm and positivity the brand exudes.
Our favourite part? Make the Leather Travel Case Set yours with the monogramming option; adorn your name or initials in luxe gold foil — you can even choose the font size.
The Panama hat: Wide Brim Summer Hat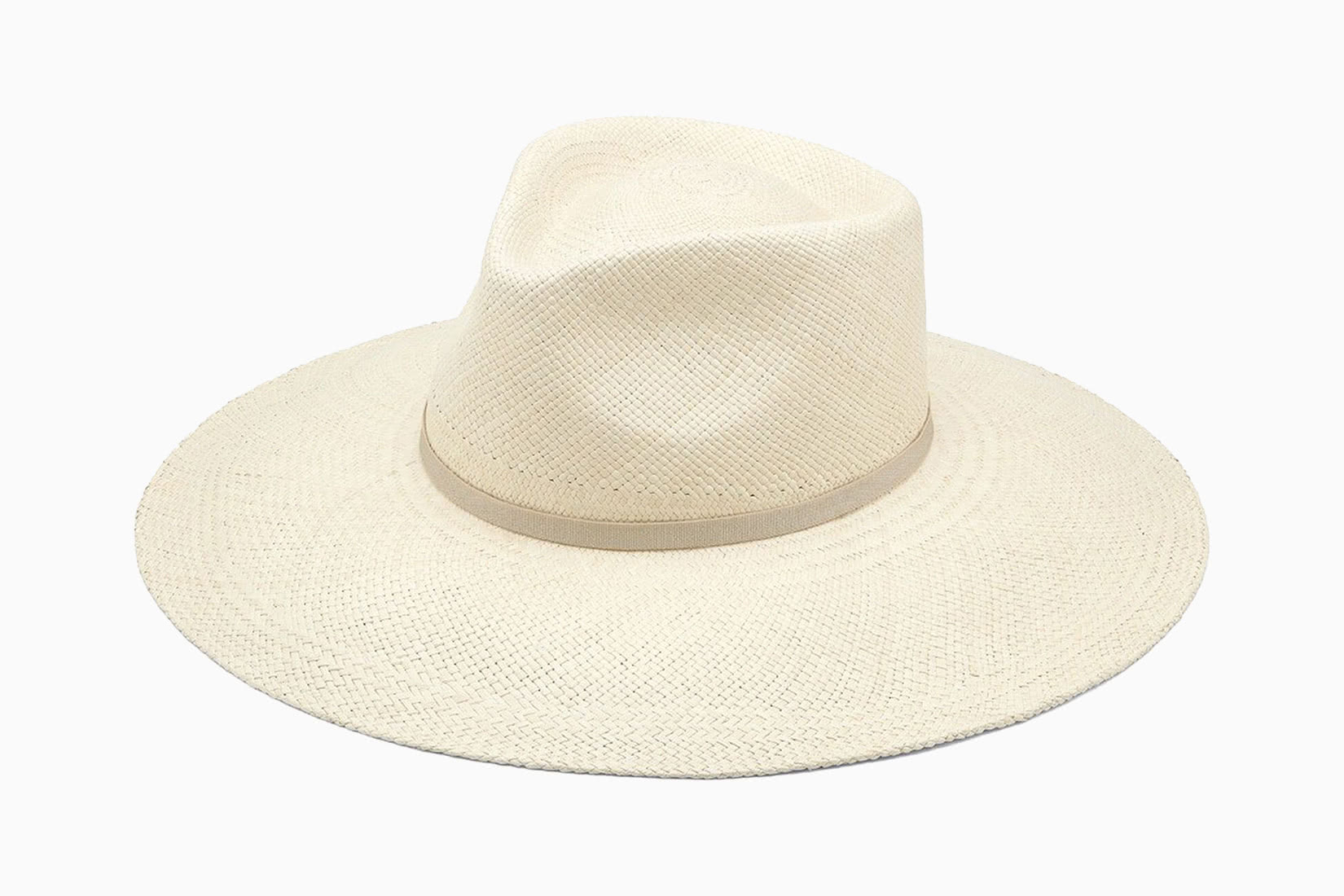 Peeking out from under Cuyana's Wide Brim Summer Hat, and you're sure to channel your inner Pretty Woman (post-makeover, of course).
A must-have for the beach, poolside, or sipping a Sidecar in some chic Parisian bar, this contemporary hat is the embodiment of modern elegance—and of course, this is what Cuyana does best.
Hand-woven by women in Ecuador using heritage techniques, no less, this hat is as far from fast fashion as it's possible to get. Made from sustainably harvested Toquilla palm fronds, the Wide Brim Summer Hat was born to set you apart from the rest.
The everyday-chic dress: Drape-Back Dress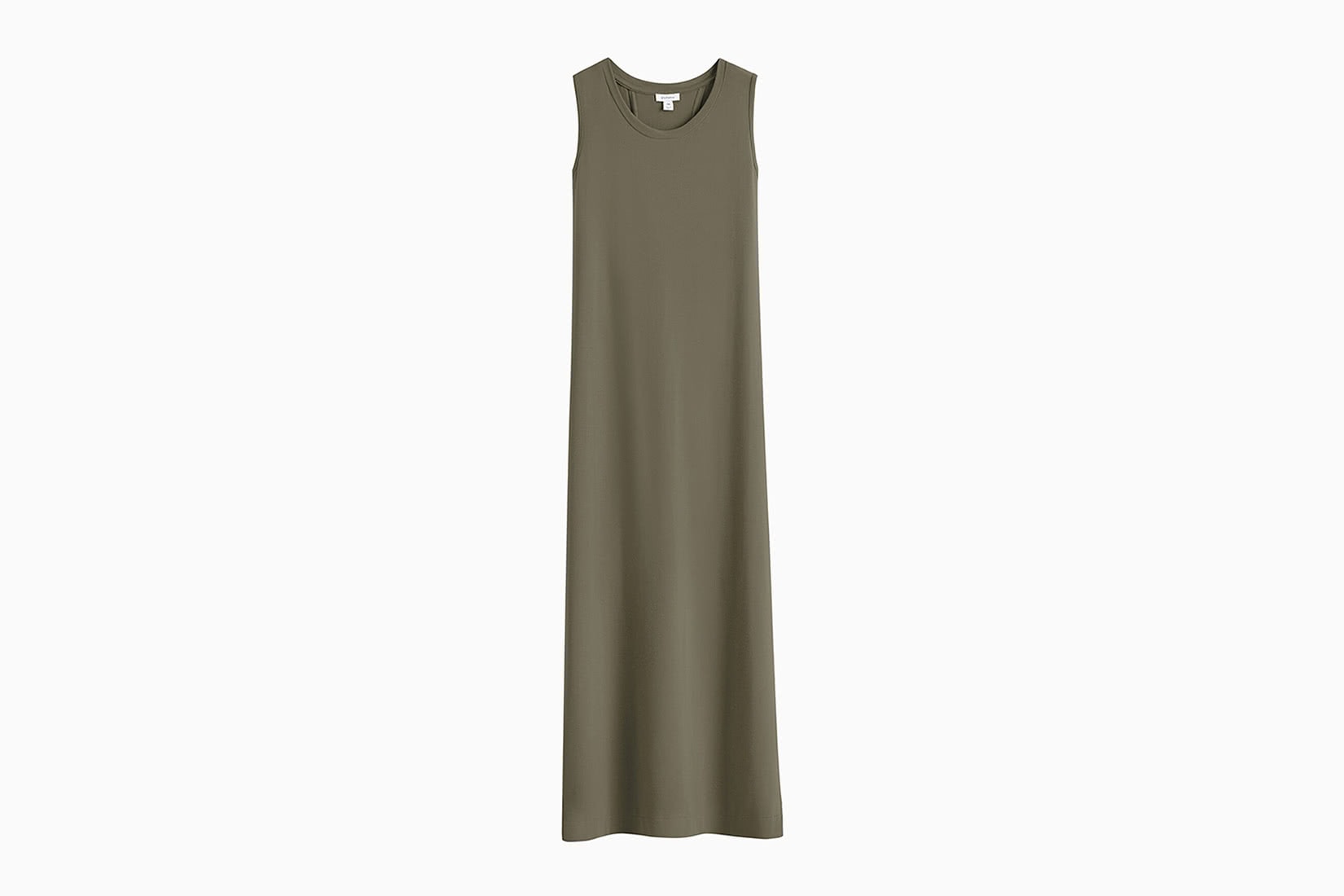 The ultimate 'one-and-done' outfit, the brand's Drape-Back Dress will have you returning to its silky softness year after year.
The cascading back detail and easy-living silhouette exude je ne sais quoi, flowing down your body with casual finesse. Love a pair of statement sandals? Perfect—the midi length lends itself to a stand-out shoe, falling just short of your calves.
Grown and spun in Peru, the feather-soft Pima cotton is then sent to a family-owned workshop collective in Lima for the finishing touches.
Shine in the Drape-Back Dress knowing you're wearing pure innocence: it's OEKO-TEX-certified to guarantee no harmful substances. Safe to say: we're enamoured.