The options are endless when you've got the best vodka on your bar cart.
On the market are plenty of expensive vodka brands, including French vodka, Polish vodka, Russian vodka, and American vodka. As one of the world's most versatile spirits, a good, cheap vodka is a staple bottle, while a top-shelf vodka can be the perfect addition to a dinner party.
While it might not be everyone's first choice for a sipper, some of the best-tasting vodkas on the market are designed to be enjoyed in a cold glass with nothing more than an ice cube to bring out the varied flavor profiles.
But if you enjoy the spirit more when mixed, a range of the best vodka-based drinks can be created with any brand on our list.
Looking for the best vodka for a Martini or the best addition to a Bloody Mary? Simply grab the additional ingredients, hunt down the perfect glass, and read on for the best vodka to pair it with.
No time to read through our entire list? No problem! Here's our selection of the best vodkas available right now.
BEST OVERALL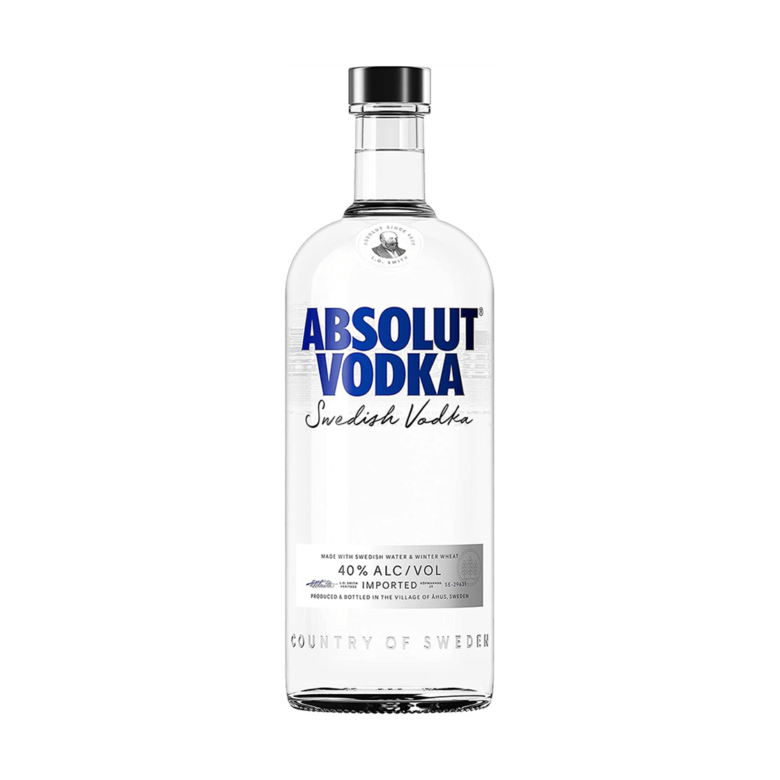 ABSOLUT
An absolute classic vodka brand with Scandinavian roots.
Country: Sweden
Type: Grain vodka
ABV: 40%
Price: $24
BEST HIGH-END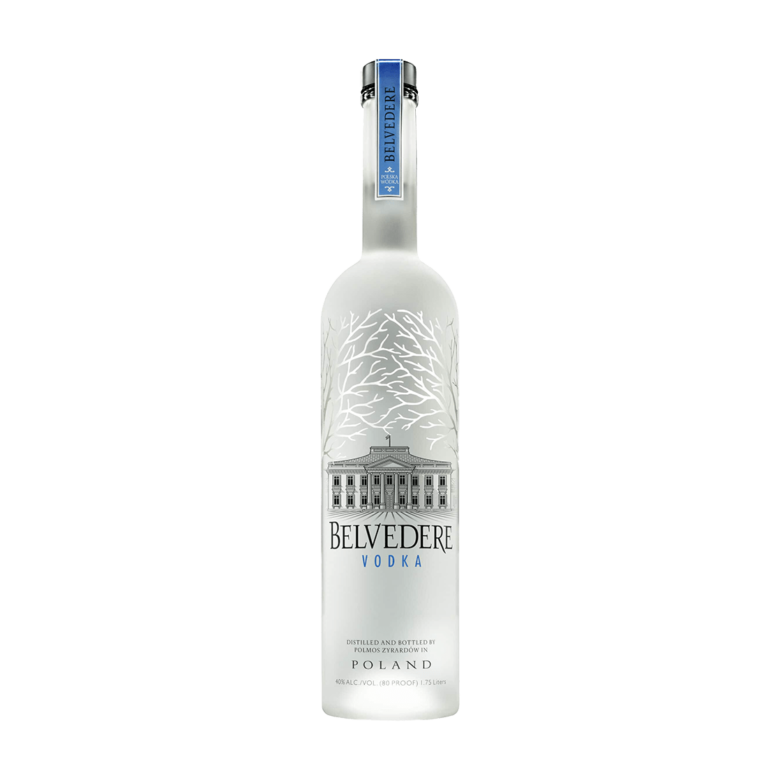 BELVEDERE
A James Bond-approved premium Polish vodka brand with a smooth finish.
Country: Poland
Type: Grain vodka
ABV: 40%
Price: $43
The 15 best Vodka brands of 2023
Or, if you'd rather read up on the spirit first, explore our buyer's guide to drinking vodka including how it's made and the different types available, our tips on how to drink vodka, and the terms to know when buying vodka.
1. Absolut: Overall best vodka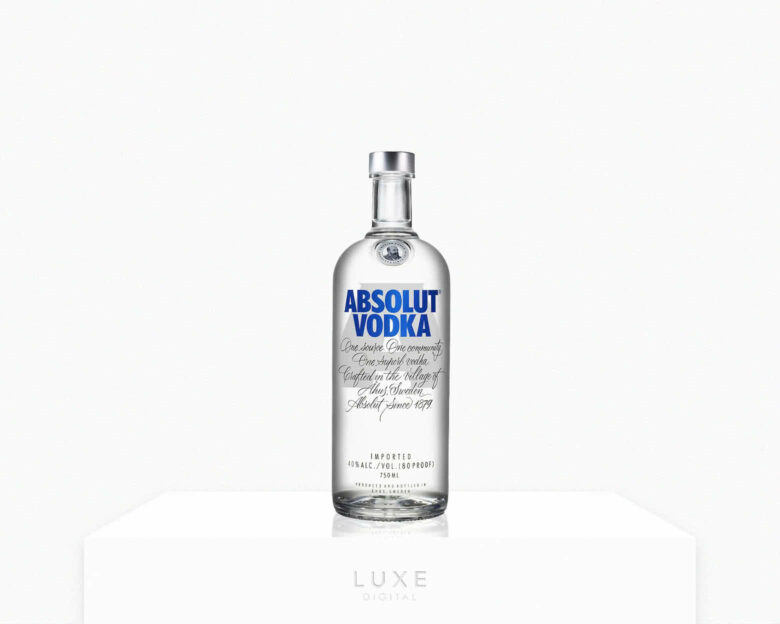 Unlike many vodkas on the market (we're looking at you, Smirnoff), Absolut contains no added sugar. This, combined with its premium taste and determination to use only the highest quality ingredients, positions the brand as our best overall vodka in the world.
While Absolut offers plenty of flavor variations, its original, unflavored vodka should be a staple of any liquor cabinet. It's one of the cleanest vodkas available, with a crisp, pure taste that's somehow also full-bodied and complex.
It's a popular vodka worldwide, known for its iconic apothecary bottle and gentle, wheat aroma. Produced with locally-grown wheat in the town of Åhus in Sweden, it's smooth enough to drink neat or can be used in cocktails to bring out the sweeter notes.
Its low price point combined with ever-so-slight herbal notes makes it an excellent all-rounder, no matter the occasion.
Sip it chilled, top it up with soda or mix it into a cocktail; it's impossible to go wrong with Absolut vodka. In fact, the brand is so popular that we maintain an up-to-date list of Absolut Vodka bottles and prices to help you find the best option on the market.
| | |
| --- | --- |
| Country: | Sweden |
| Proof: | 80 |
| Made from: | Winter Wheat (grain vodka) |
| ABV: | 40% |
2. Grey Goose: Best top shelf vodka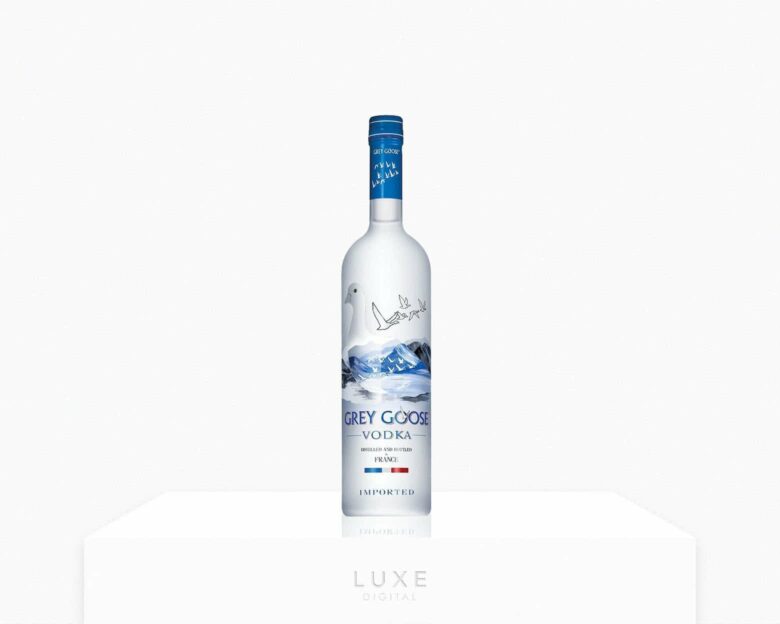 Unlike other vodkas, Grey Goose is only distilled once. Best served neat, Grey Goose is one of the original ultra-premium vodkas on the market and offers a delightfully crisp taste with a smooth finish. It's one of the creamiest vodkas available, with a clear, grainy nose and a peppery palate with a hint of star anise.
Its expertise comes with thanks to its master distiller, who combines Gensac spring water with French winter wheat. The result is a hint of burnt charcoal mixed with a dash of sweetness and a touch of spice.
Grey Goose is produced entirely in France, from the high-quality wheat used in the initial production to the glass and packaging used to bottle the vodka.
It's a vodka that combines superior ingredients and expertise to create a deliciously smooth spirit that's endlessly enjoyable to drink. Check our Grey Goose in-depth review to learn more about this outstanding vodka.
| | |
| --- | --- |
| Country: | France |
| Proof: | 80 |
| Made from: | Winter Wheat (grain vodka) |
| ABV: | 40% |
3. Svedka: Best value vodka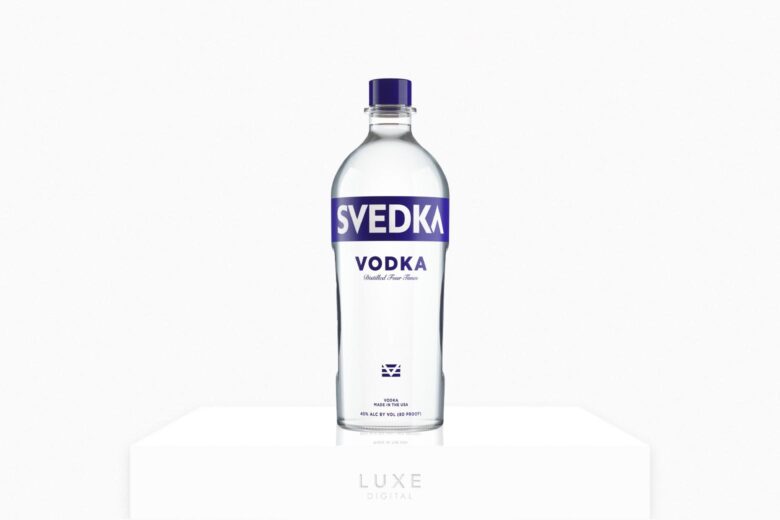 Svedka's accessible price makes it an excellent brand of vodka to keep in the liquor cabinet at all times. Produced from winter wheat and distilled four times, it's a column-distilled vodka with a peppery bite after an initial sweet note.
It's another easy-to-drink vodka that mixes perfectly into a wide range of cocktails thanks to its fairly neutral taste. The best way to bring out the flavors of this vodka is to enjoy it with a mildly-strong mixer. Then, enjoy the hints of vanilla and mint before its bitter citrus ending.
Svedka, whose name is a combination of the words "Svenska" (Swedish) and "Vodka", is definitely a crowd-pleaser, with a bottle that's inexpensive but promises to mix well. For best results, chill this vodka for a few hours before stirring or shaking it into your favorite cocktail.
For its price, Svedka is one of the best vodkas available. You can find the full Svedka price list in our review of the brand. You should also take a look at our review of New Amsterdam vodka if you want another great value bottle.
| | |
| --- | --- |
| Country: | USA |
| Proof: | 80 |
| Made from: | Winter Wheat (grain vodka) |
| ABV: | 40% |
4. Beluga: Best Russian vodka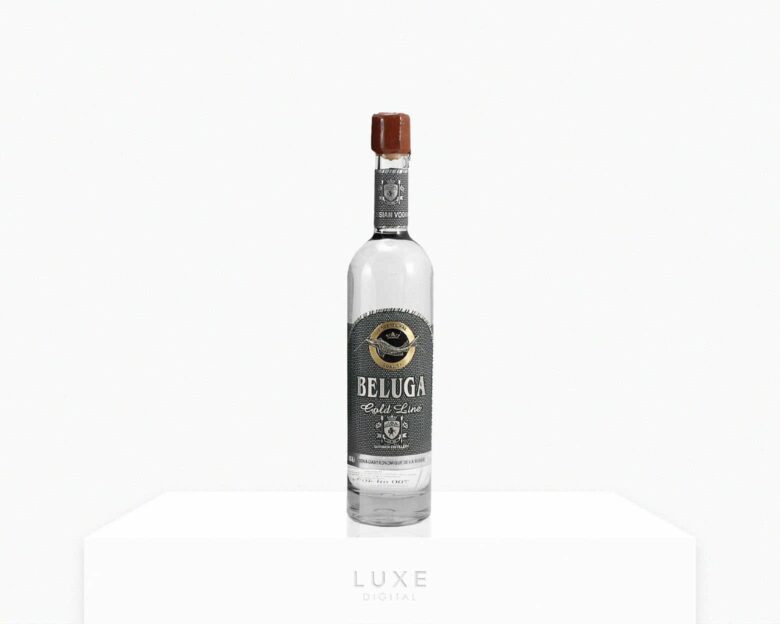 Named after the most expensive caviar in the world, it makes sense that Beluga offers top-quality vodka, too. The brand produces its vodka in western Siberia, Russia, using artesian water for the ultimate authentic taste.
Once distilled, Beluga adds honey, milk thistle, and oat to give flavoring before bottling its famous spirit. This super-premium vodka is impressively pure and smooth, with notes of vanilla, sage, white pepper, and cream.
It's filtered twice through quartz sand and a silver filter with a long and crisp, vanilla-tinted finish. With its great taste and premium packaging, Beluga promises a great vodka for sipping on an evening or giving as a present.
A head and shoulders above most other vodkas on the market, Beluga stands tall as one of the most premium vodkas available.
| | |
| --- | --- |
| Country: | Russia |
| Proof: | 80 |
| Made from: | Winter Wheat (grain vodka) |
| ABV: | 40% |
5. Hangar 1: Best tasting vodka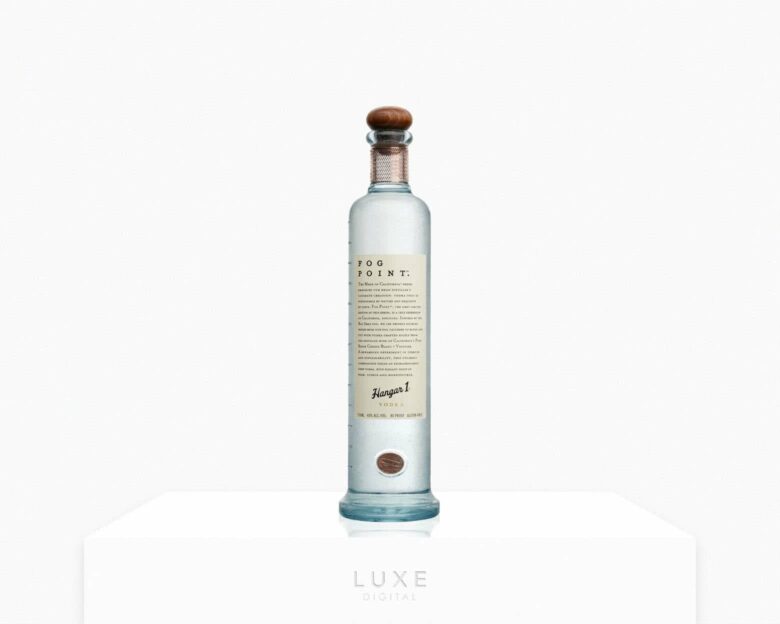 As a brand, Hangar 1 likes to focus on attention to detail during every part of its distillation process. This small-batch vodka is produced in an old aircraft hanger near San Francisco in small Holstein Pot Stills and is a must-try for any vodka lover.
This attention to detail comes out in full force when it comes to Hangar 1's Fog Point vodka. Created by the brand's Head Distiller, it's a vodka produced using fog catchers around the San Francisco Bay Area that turn the fog into freshwater, before blending with vodka distilled from Napa's Pine Ridge Chenin Blanc-Viognier wine.
The result is an impossibly smooth spirit with hints of pear, citrus, and honeysuckle. It's crystal clear with a slightly sweet smell to it and a plump, round taste. This is a vodka known for its many tasting notes, making it ideal for drinking neat.
It's a superior vodka that's excellent value for money and is a true delight to drink.
| | |
| --- | --- |
| Country of origin: | USA |
| Proof: | 80 |
| Made from: | Grapes and Midwestern Grains |
| ABV: | 40% |
6. Khor: Best bread grain vodka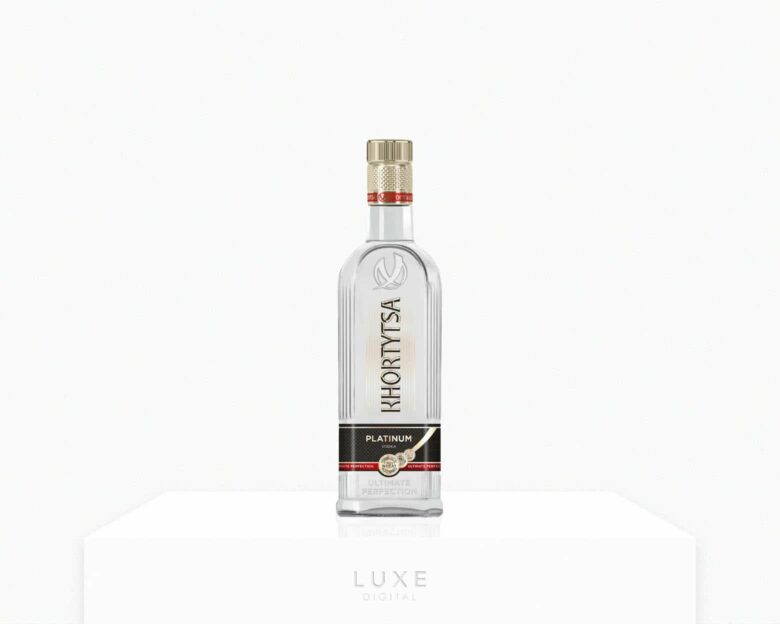 Khor is a premium vodka brand in every sense. From its state-of-the-art silver filtration technologies to its intricate birch and alder tree charcoal filter system, Khortytsa is a vodka brand you'll want to appreciate before you've even taken the first sip. While it's designed for cocktails, its smooth, balanced, soft notes make Khor a great choice for sipping neat, too. Try Khor's Platinum if you're looking for a distinct, premium offering with a one-of-a-kind platinum filtration.
| | |
| --- | --- |
| Country of origin: | Ukraine |
| Proof: | 80 |
| Made from: | Corn |
| ABV: | 40% |
7. Tito's Vodka: Best gluten-free vodka
Tito's Vodka isn't just gluten-free, it's also handmade. Known for ticking all the boxes when it comes to budget, crispness, taste, and a smooth finish, it's hard to pass up Tito's on any kind of drinking opportunity. Tito distills its vodka in a pot still (a rarity for vodka due to the extra labor required) a huge six times and also filters it through activated charcoal. Its slight sweetness comes from its high corn content, while its ever-lasting popularity comes from its versatility.
Check our detailed Tito's Vodka price list by bottles to learn more about the brand.
| | |
| --- | --- |
| Country of origin: | USA |
| Proof: | 80 |
| Made from: | Corn |
| ABV: | 40% |
8. Ciroc: Best rated vodka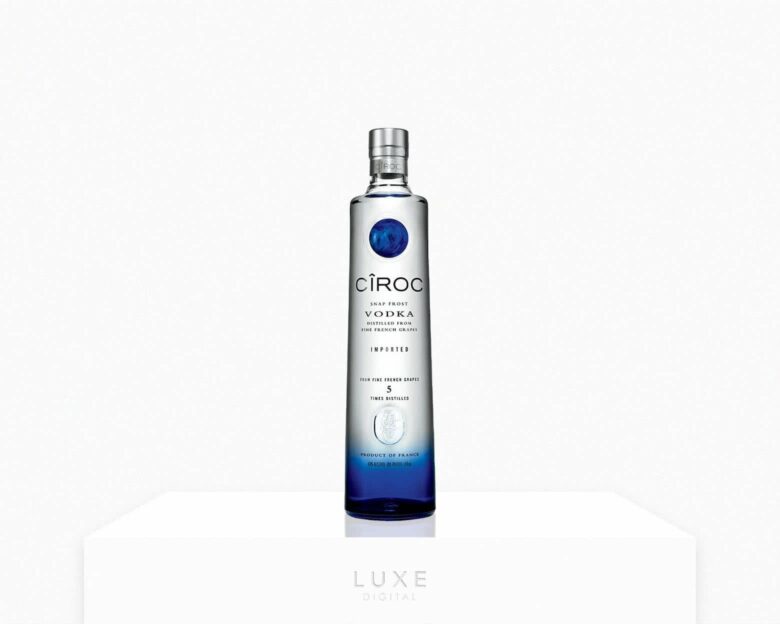 Ciroc vodka differs from many popular choices on the market due to the fact that it's made from grapes, rather than grains or potatoes. Filtered with charcoal, it's a high-quality vodka with an interesting character. The original, unflavoured bottle is a popular choice around the world and one that works well as a standalone sipping vodka or mixed into cocktails.
Ciroc uses grapes grown high in the Gaillac region of France and distills its vodka five times before bottling. It uses a cold fermentation process to ensure the best flavors and offers a refreshingly different and excellently crisp taste.
This ultra-premium vodka is just as smooth as expected, promising a drink that's interesting to enjoy no matter what it's mixed with. Cocktail lovers can also make use of Ciroc's wide range of infused and flavored vodkas, with the white grape and peach variations proving popular choices. Check the entire list of Ciroc's vodkas here.
Ciroc is undoubtedly one of the most distinct vodkas on the market, thanks to its distillation process and attention to detail. The only other brand that comes close would be Hpnotiq vodka.
| | |
| --- | --- |
| Country of origin: | France |
| Proof: | 80 |
| Made from: | French grapes |
| ABV: | 40% |
9. Belvedere: Best high-end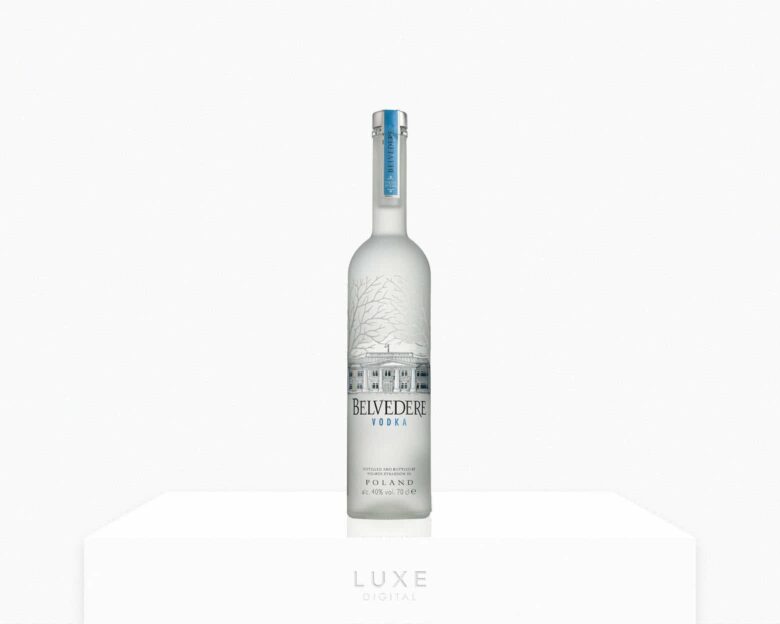 This top-shelf vodka is renowned for being one of the smoothest on the market, and it's a joy to sip it neat. Belvedere, originating from Poland, is produced at the Polmos Zyrardow distillery (known as the birthplace of all vodka) using Dankowskie Gold Rye. The high starch content of this rye yields a velvety soft level to the vodka, confirming its spot at the top.
It's distilled using a four-column still process and local, Polish water before being charcoal filtered and bottled. Everything from the delicious spirit inside to the classy, translucent bottle makes Belvedere live up to its name, which translates as "beautiful to see".
Belvedere is an aromatic vodka with a hint of lemon zest and a cool, lingering finish. It's very easy to drink, with a clean entry and a neutral, fresh mountain air nose. It has a citrus and black pepper palate and should be sipped over ice or enjoyed in an ice-cold shot glass.
With its beautiful packaging and incredibly smooth content, Belvedere vodka is a top-shelf brand that should be enjoyed sparingly. Check our updated Belvedere Vodka price list by bottles to learn more about the brand.
| | |
| --- | --- |
| Country: | Poland |
| Proof: | 80 |
| Made from: | Polska rye (grain vodka) |
| ABV: | 40% |
10. Burnetts: Best American-made vodka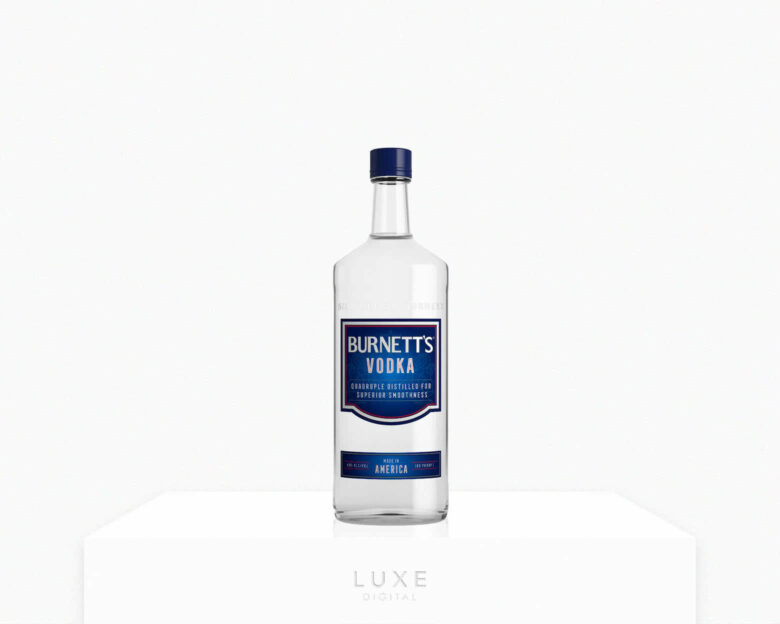 Burnett's Vodka is the epitome of the young, carefree, American party lifestyle. And we say that definitely as a good thing. Available in a huge number of different colors and flavors (including niche options like Orange Cream and Sweet Tea), Burnett's is the secret weapon to endless cocktail nights and the discovery of your new favorite long drink. It's kind of the vodka equivalent of Pokemon: you'll want to catch them all when you've sampled a flavor or two.
Check our detailed Burnetts Vodka price list by bottles to learn more about the brand.
| | |
| --- | --- |
| Country: | USA |
| Proof: | Ranging from 80 – 100 |
| Made from: | Corn and wheat blend |
| ABV: | 40% |
11. UV Vodka: Best flavored vodka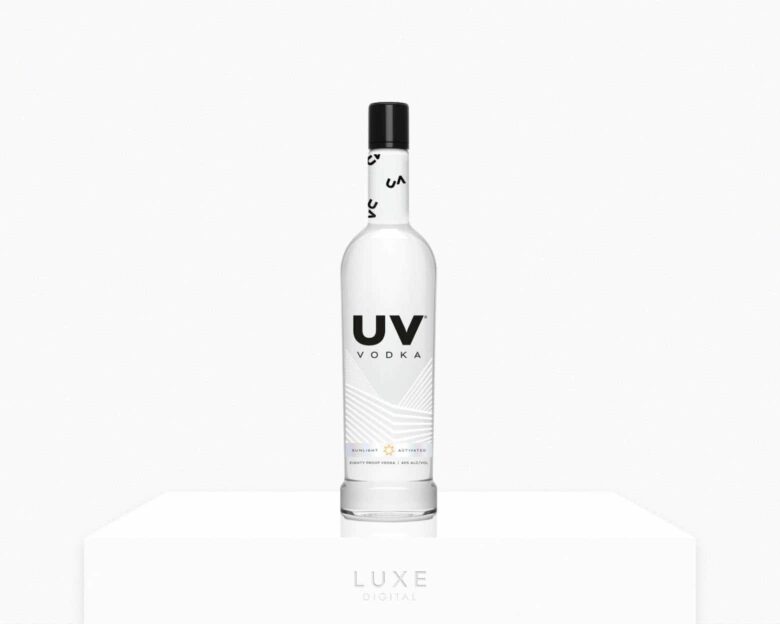 It's hard to top UV Vodka if you're on the hunt for something a little sweeter. Available in an ever-growing number of flavors (currently upwards of 14), UV Vodka somehow fuses the gap between naturally flavored spirits and a hefty dose of fun. It's essentially the life of the party when it comes to the best vodka brands: a brilliant, budget-friendly choice to bring along to social occasions when a 'standard' bottle of clear vodka just won't do. Bonus points for its quadruple distillation and smooth taste.
Check our latest UV Vodka price list by bottles to learn more about the brand.
| | |
| --- | --- |
| Country: | USA |
| Proof: | 80 |
| Made from: | Yellow corn |
| ABV: | 40% |
12. Pinnacle: Best vodka for a Bloody Mary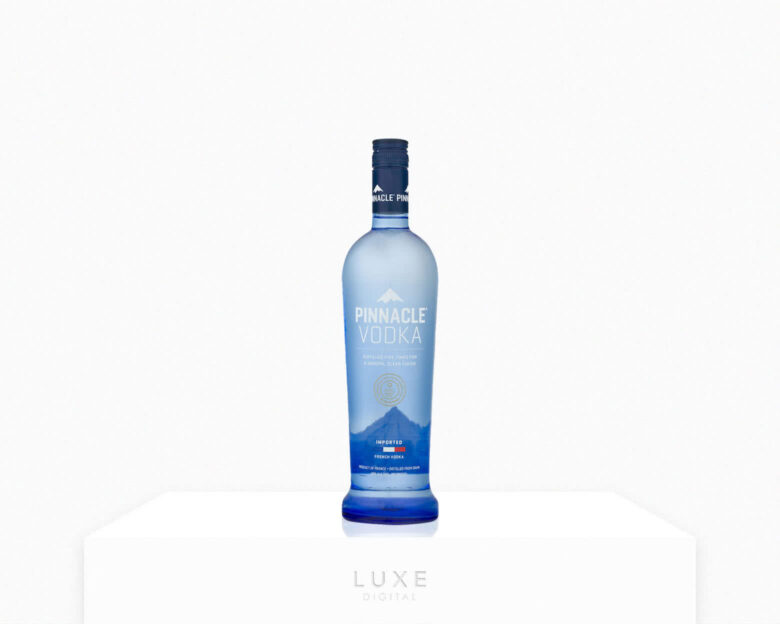 Pinnacle vodka is produced using French grain and water from the same region as Grey Goose. A crisp vodka, it has a fresh nose and is flavored with hints of citrus, vanilla, and wheat. It's a solid vodka that, while best served chilled, is also enjoyable when mixed at room temperature.
Pinnacle vodka offers a range of light-tasting notes that make it the perfect vodka base for many cocktails. Distilled five times for ultimate smoothness, it's a little peppery and has a neutral aftertaste. It's brilliantly clear with clean aromas of honeydew rind and ripe tomato. This hint of tomato makes it the perfect choice for a Bloody Mary.
Mix it into a highball glass with tomato juice, Worcestershire sauce, ice, and any other spices and flavorings to complement the flavors before stirring and garnishing with a celery stalk.
For its low price, Pinnacle offers an accessible vodka with an excellent taste that's versatile enough to be enjoyed in several ways.
| | |
| --- | --- |
| Country: | France |
| Proof: | 80 |
| Made from: | French wheat (grain vodka) |
| ABV: | 40% |
13. Skyy: Best vodka for a Martini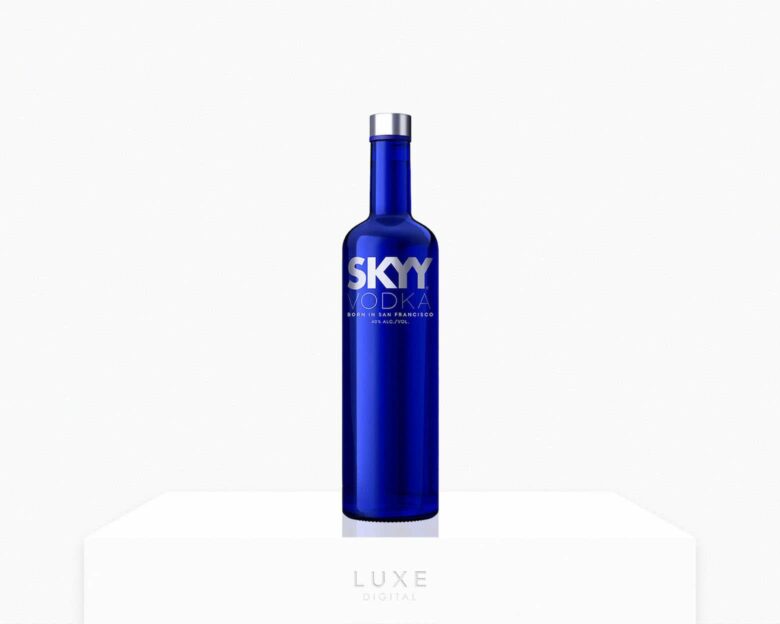 Skyy vodka is one of the first vodkas made entirely with U.S-sourced grains and water. It's a neutral-tasting bottle produced via four-column distillation with hints of flavor and little to no bitterness.
This filtration process results in a smooth vodka with a great combination of flavors and aromas.
It's one of the best-known vodkas in the world, thanks to its accessible price and widespread availability. Its light flavor means this is a vodka designed to be mixed into cocktails to draw out the complimentary flavors from the other ingredients. For its price, this vodka is smooth and enjoyable, with its stylish bottle and classic aroma.
The flavor profile of Skyy vodka makes it a great base for a Martini, too. Try it with vermouth and a twist of lemon for the perfect afternoon sipping cocktail.
For another vodka entirely distilled in the U.S., try a bottle of the delicious Tito's Vodka.
| | |
| --- | --- |
| Country: | USA |
| Proof: | 80 |
| Made from: | American grains |
| ABV: | 40% |
14. Crystal Head: Best vodka for a Cosmopolitan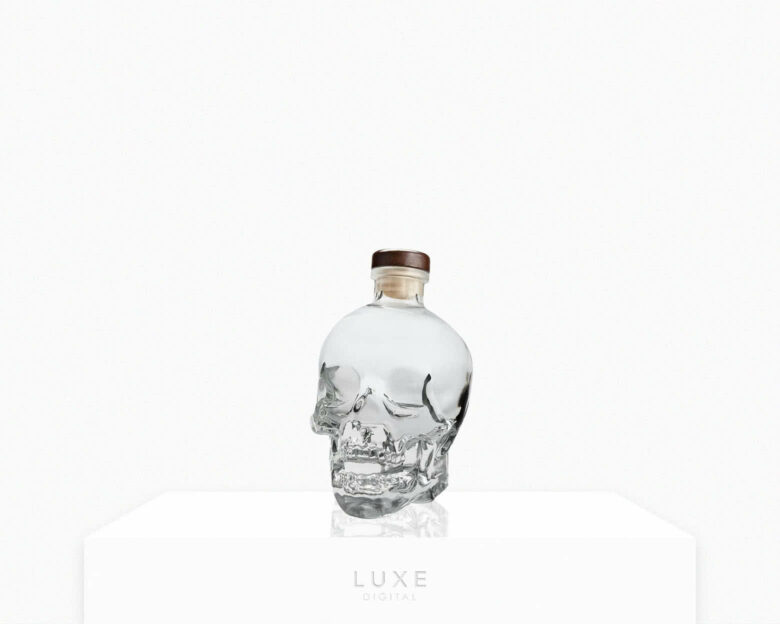 Its one-of-a-kind bottle shape makes Crystal Head a talking point no matter whether you're enjoying it at the bar or mixing it into a cocktail at home. Although technically an unflavoured vodka, Crystal Head is known for its slight sweetness. This vodka comes from Canada and is distilled from a variety of corn called "peaches and cream" before being filtered through layers of quartz crystals known as Herkimer diamonds.
It uses glacial water from Newfoundland to produce a deliciously flavourful vodka with notes of cake frosting and toasted corn. Other notes include peach, black pepper, lemon, and other fruits. It's so smooth that it's almost creamy, with hints of vanilla throughout and a unique bottle to display it in. Crystal Head is an award-winning brand and it's easy to see why.
Make the most of this subtle sweetness by using Crystal Head for the perfect Cosmopolitan. Mix it with triple sec, cranberry juice, and freshly squeezed or sweetened lime juice before shaking with ice into a cocktail glass and serving with a lime wedge.
Filtered seven times and bottled without any additives, Crystal Head deserves its position as an eye-catching vodka on the top shelf. See all the Crystal Head bottle designs in our review of the vodka brand.
| | |
| --- | --- |
| Country: | Canada |
| Proof: | 80 |
| Made from: | Canadian corn |
| ABV: | 40% |
15. Spirytus Rektyfikowany: Strongest vodka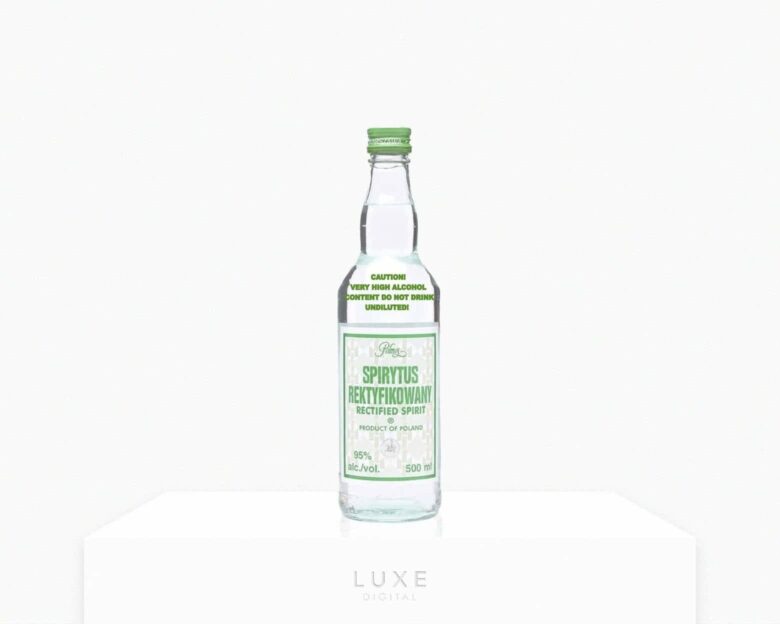 The strongest vodka in the world, and also the strongest commercially-available alcohol in the world, comes from Polish Distillery Spirytus. This vodka has a huge 192 Proof or 96% ABV and is made up of premium ethyl alcohol with an agricultural cereal origin. While its ridiculously high alcohol percentage means Spirytus can't be drunk neat, it can work as a good base for cocktails when used minimally.
Spirytus is often used to add to homemade fruit and herbal liqueurs or vodkas and to desserts. Its high alcohol base means that Spirytus certainly comes with a bite and should not be drunk without being heavily diluted first.
Its name translates literally to "alcohol" in Polish and, in its home country, is usually used for infusing Polish medicinal tinctures called Nalewka.
| | |
| --- | --- |
| Country: | Poland |
| Proof: | 192 |
| Made from: | Grain vodka |
| ABV: | 96% |
Buyers guide to vodka
How is vodka made?
As a relatively straightforward spirit, vodka can be distilled from virtually anything. It's mostly produced by fermenting potatoes or cereal grains like wheat or rye. The majority of plain vodkas—and almost all Russian vodkas—are created with wheat, while Polish vodka favors rye, and Finnish vodka goes for barley. When vodka is produced using something other than potato or cereal grain, like Ciroc, which is made using grapes, it must legally be declared on the bottle.
To make vodka, the potato or grain is heated to form a mash before being mixed with yeast to produce ethanol. This fermentation process can take anything from one day to two weeks before the liquid is purified to remove any odors or off-notes. Then, it's distilled in column stills or pot stills to reach its desired purity.
The vodka, at 95.6 percent, is then diluted to around 50% with purified or spring water before being distilled again, at which point infusions can be added. The spirit is finished in the pot before common additives like honey or sugar are added. Before the final step, every bottle of vodka goes through a particle filter before it's chilled and sold.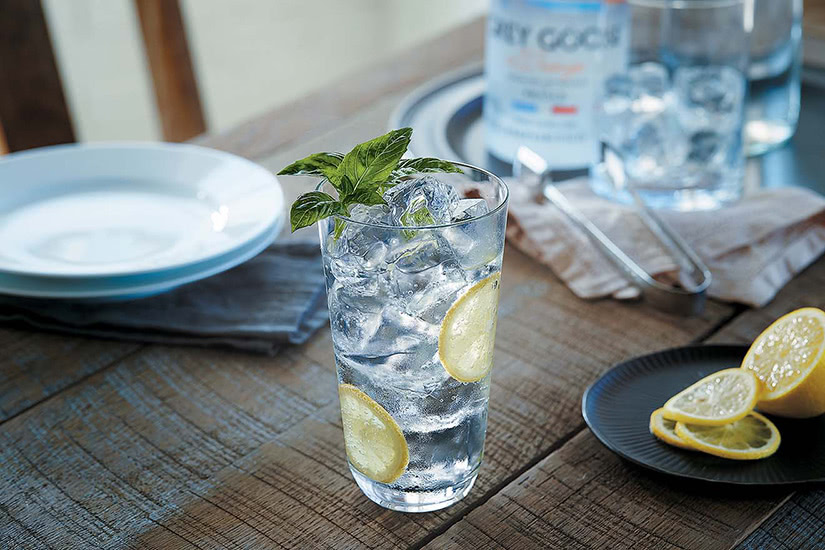 What are the different types of vodka?
There are three types of vodka on the market, and the main difference between the three simply boils down to what's been included during the infusion process or what's been added after the distillation process.
Plain vodka
High-quality vodkas are 96.5 percent alcohol, while lower-quality bottles are 95 percent. A bottle of plain vodka involves only two ingredients – ethanol and water, at 60 percent and 40 percent, respectively. Plain vodka is the most popular cocktail spirit in the world due to its lack of flavor, and any strong aromas or tastes come from the distilling process rather than the spirit itself.
Infused vodka
Infusing vodka with fruits or herbs lengthens the creation process by around three weeks. These vodkas have much stronger flavor profiles than plain vodka and can be found on the market in different colors with varying aromas. It's a similar process to what's done when producing gin (as vodka and gin production start off the same way) and results in any number of different varieties.
Flavored vodka
The sky's the limit when it comes to flavored vodka, a spirit that's ever-growing in popularity as brands and distilleries discover new combinations and exciting flavor profiles. It's possible to flavor vodka with almost anything, ranging from more traditional (artificial) fruits to unique and creative offerings like salted caramel, bacon, or chocolate.
How to drink vodka
There are many ways to enjoy vodka, but the main thing to ensure is that it's enjoyed ice cold. Before drinking vodka or preparing any vodka-based cocktails, store the bottle in the freezer for a few hours.
As alcohol has a much lower freezing point than vodka, there's no need to worry about it getting too cold. Freezing the vodka will remove any harsh flavors and soften the aroma and taste.
If sipping vodka, pour it into a small tumbler for optimum flavor. Swirl it in the glass and take a small sip as the flavors rest on your palate.
There are plenty of popular vodka-based cocktails to enjoy. Some common favorites are Cosmopolitan, Vodka Martini, Bloody Mary, Gimlet, The Moscow Mule, and White Russian. Or, keep it simple in a highball glass with a Vodka Soda or Vodka Tonic.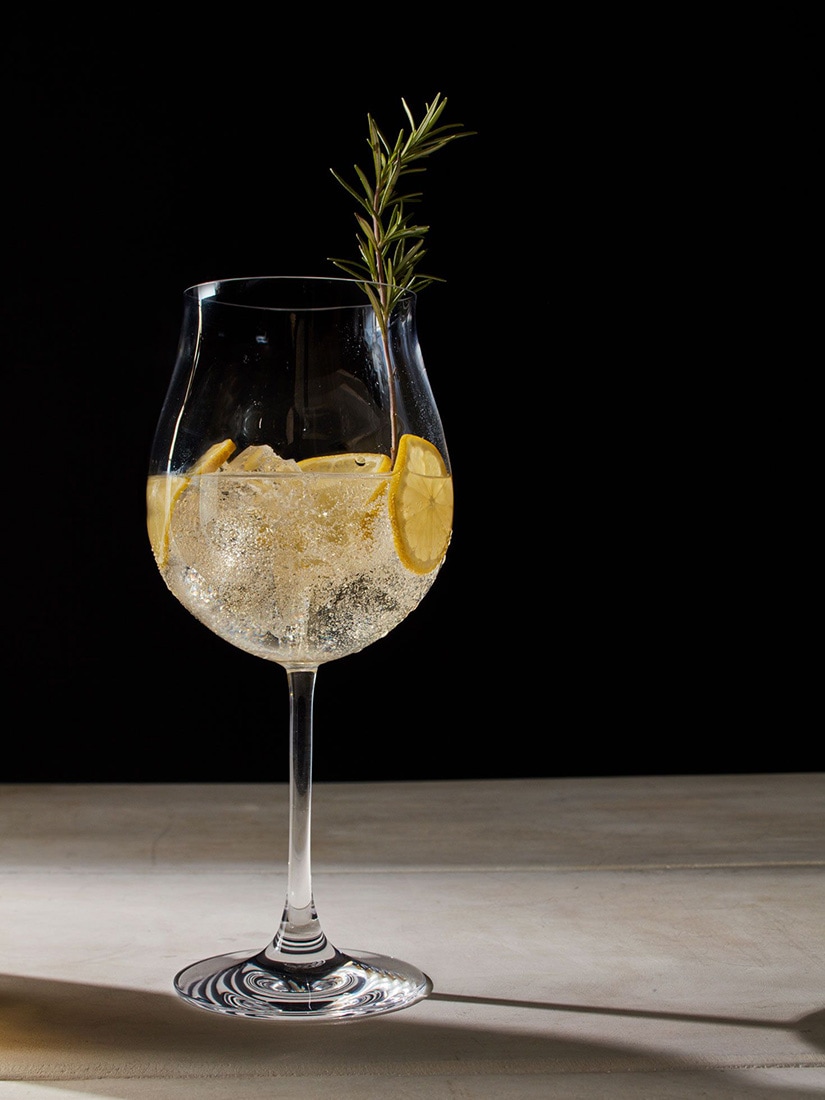 Is vodka gluten-free?
Yes, pure distilled vodka (and other distilled spirits like brandy, tequila, rum, whiskey, and gin) is theoretically considered gluten-free, even if made with glutenous grains such as wheat, barley, or rye.
Indeed, most research concludes that any gluten protein is technically removed from the spirits during the extensive distillation process.
However, watch out for potential cross-contamination and hidden gluten in vodkas that may add flavorings or other ingredients after distillation. For flavored vodkas, it can be more difficult to fully guarantee that flavored ingredients haven't come in contact with any trace of allergens during the suppliers' production processes.
Ingredients listings for alcoholic products are not mandatory, so additional care is necessary. So to be safe, tipplers with gluten sensitivity should choose specialty vodkas made from potatoes, corn, or grapes (like Cirac, Tito's, and Crystal Head) and avoid single distilled spirits. Or they can opt for gluten-free vodka brands with an extensive distillation process, like Grey Goose or Burnett's.
The top five best brands of vodka
Belvedere
Belvedere is the result of 600 years of Polish vodka-making tradition. The brand, owned by LVMH, is named after Belweder, the Polish presidential palace in Warsaw, and is produced in one of the world's longest-continuously operating Polish distilleries. The vodka brand maintains strict production guidelines to keep its consistently premium taste, ensuring that each step of the process occurs on Polish soil, using locally-sourced raw ingredients. It's also the only vodka brand to be awarded the Positive Luxury Butterfly Mark, which recognizes its commitment to quality craftsmanship and environmental responsibility.
Absolut
The second most popular vodka in the world, Absolut is sold in 126 countries and has made a name for itself as a premium vodka without a premium price tag. Absolut is produced using only natural ingredients and is made from 100 percent Swedish wheat. The brand is known for its boldness and creativity, from its unusual-shaped bottle to its out-there marketing campaigns and variety of flavored bottles. It launched in New York in 1979 and has stuck to the same recipe throughout its entire production period. Absolut maintains its status as a unique vodka with cool and calm Scandinavian roots.
Grey Goose
Grey Goose uses single-origin Picardie wheat and water from its natural limestone well in Gensac-La-Pallue to produce a smooth vodka with a classic taste. Its expertise comes from years of experience: the Maître de Chais for the brand is François Thibault, who developed the original recipe for the vodka in Cognac, France. It's a popular choice behind the bar, and its high quality makes it an excellent vodka for sipping neat or mixing into a cocktail. Its ingredients can be traced back for at least 11 generations, and the brand prides itself on ensuring that the only liquid to touch the inside of a Grey Goose bottle is the vodka itself.
Crystal Head
Crystal Head vodka was founded by actor Dan Aykroyd and artist John Alexander in 2007 and is produced using Rochester sour patch corn. It is filtered seven times, using layers upon layers of semi-precious crystals known as Herkimer diamonds for three of those times. Crystal Head contains no additives, glycerol, citrus oils, or sugars, meaning that the taste of the vodka is entirely pure and authentic. However, the corn used in its production process lends a sweetness to the vodka that's not found in other brands. It's a premium spirit recognized for its unique bottle and versatility in cocktails.
Beluga
Beluga is known for being a super-premium vodka that's produced from 100% wheat grain. It's a stylish brand that uses quartz sand filtration and a 30-day resting period in its production process, ensuring top-quality vodka. Worthy of its high price point, it's a delicious and exclusive vodka that, when found, should only really be enjoyed neat. Beluga is created at the Mariinsk Distillery in the heart of Siberia, one of the most environmentally clean and tranquil areas of Russia. This distillery uses cutting-edge equipment and advanced quality control systems at every stage of production to keep the Beluga brand at the forefront of the ultra-premium vodka category.
The most expensive vodka brands in the world
Billionaire Vodka – $7.25 million
Owned by renowned designer Leon Verres, Billionaire Vodka is the most expensive vodka brand in the world. As well as being produced with an original Russian recipe, the spirit is filtered with diamonds. It comes decorated with almost two thousand diamonds set in gold and, despite the price tag, is sold out worldwide.
The Eye of the Dragon – $5.5 million
Hong Kong-based Dutch company Royal Dragon released The Eye of the Dragon with a determination to make it spectacular inside and out. This vodka is one of the smoothest on the market, thanks to its distillation process, and uses charcoal to distill the spirit five times. Outside, the bottle is covered with 50-carat intense yellow jewels with around 15,000 diamonds weighing 4.5 pounds (2 kilograms) of solid 18-karat gold. The dragon on top of the bottle is also studded with millions worth of diamonds.
Russo-Baltique Vodka – $1.3 million
Russo-Baltique's vodka comes with a hectic past: one bottle was stolen from Copenhagen's vodka museum, Cafe 33, while another debuted in the Netflix series House of Cards. The brand released the vodka to commemorate the company's 100th anniversary, and it comes in a bulletproof bottle with a flask made out of the radiator guards from vintage Russo-Baltique automobiles.
DIVA Premium Vodka – $1 million
DIVA doesn't use gold in its vodka production, but it does involve precious stones for a truly luxurious taste. This brand, a favorite amongst celebrities, is distilled multiple times to ensure a smooth flavor profile and comes with more precious stones stored inside the bottle. Once empty, the stones can be kept as a keepsake.
Kors Vodka 24k, George V Limited Edition – $24,500
Kors combines delicious vodka and history in its bottles. Each bottle is handmade out of crystal, and its recipe is an ancient one ordered by Russia's Czar Nicholas II. It's thought that the Czar created it as the perfect-tasting vodka using a complex method involving solid gold pipes and infusing it with diamonds. Its limited edition label comes from the fact that only 250 bottles of this vodka were ever released.
Terminology: the key terms to know when buying vodka
ABV: Alcohol By Volume — the percentage of ethanol in a beverage. The average vodka alcohol percentage is 40%.
Charcoal Filtered: Filtering with charcoal is thought to remove off-flavors in vodka after the distilling process before the spirit is bottled and sold. This helps to produce a more premium flavor with smoother notes.
Distillation: A process where a liquid is heated and cooled for purity.
Neutral spirit: A term for a spirit that's without distinctive character, aroma, taste, or color. While most vodkas might be regarded as neutral, they still aren't technically neutral spirits.
Proof: Another term for measuring the alcoholic content of a beverage. The proof is double the alcohol by volume (ABV) measurement.
Vodka belt: The Vodka Belt is the part of Europe where around 70 percent of the world's vodka is produced. It includes the Nordic states (Finland, Sweden, Norway, Iceland), Baltic states (Latvia, Estonia, Lithuania) as well as Russia, Poland, Belarus, and Ukraine.
Methodology: How we select, test, and rank the best vodkas
Vodka has kept its title as one of the most popular spirits in the world for many years, which means there are hundreds of different brands to choose from. However, while there are more brands to sample than we could ever reasonably sip, there is a handful that is known for being consistently excellent.
When we put together this guide of the best vodka brands, we looked at all of the new vodka brands that have joined the market in recent years as well as those that have kept their title of success for a longer period of time. We looked at the process used for distilling the spirit, the number of times each bottle was distilled as well as any unique factors included during this process.
We took into account the quality of the grain, potato, or other base product used by each vodka brand as well as its sustainability and whether or not the alcohol was produced locally. Then, we factored in the price of each bottle, its purpose and versatility, and its range of flavors and aromas. 
Overall best vodka brand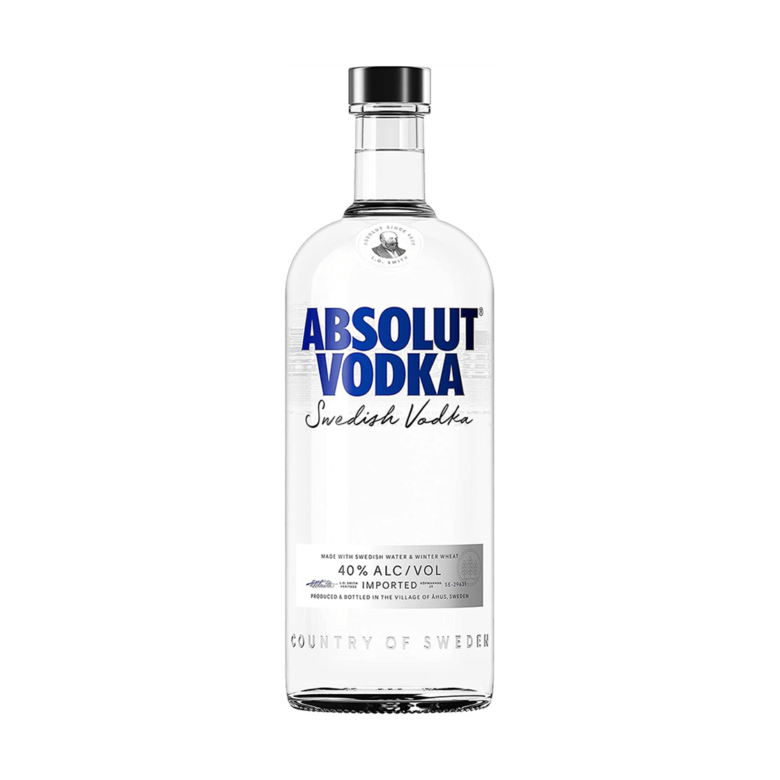 EDITOR'S CHOICE: ABSOLUT Vodka
Made with Swedish water and Swedish winter wheat, Absolut Vodka is a premium Swedish vodka that can be enjoyed in countless ways, from neat to straight-up sipping.
Frequently asked questions about vodkas