It's never been a more exciting time to be a whisky drinker.
Alongside the best whisky brands that have been pleasing lovers of the spirit for years comes a new influx of distilleries making subtle differences to switch things up. These whisky brands are introducing unique flavour profiles, unusual ageing methods, and thinking up new tricks as time passes to keep the drink at the forefront of our minds.
And when it comes to whisky, the cliché is true: there really is something for everyone.
Take a glance through amber-tinted glasses to explore a huge range of our favourite drams, from the peaty Laphroaigs to the smooth Balvenies and the unconventional Teelings.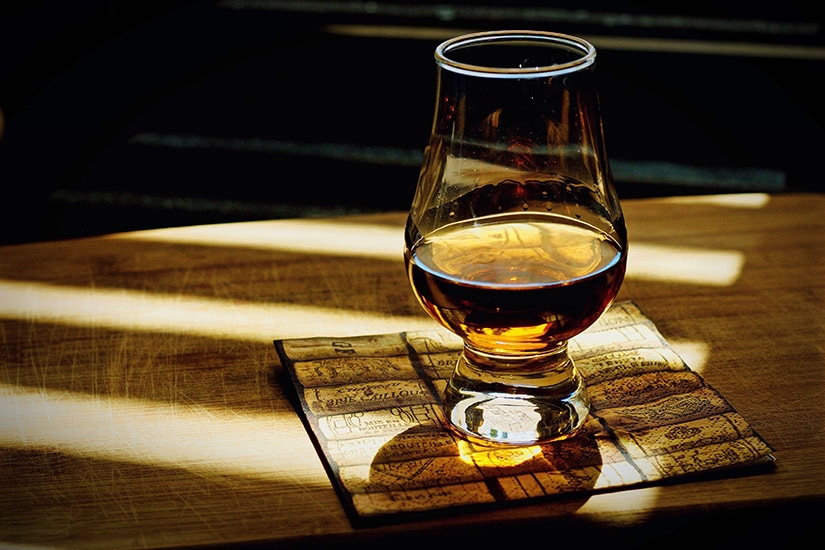 We've compiled a list of our 15 favourite brands for drinking on every occasion. Looking for the best budget whisky, the best single malt whisky or the once-in-a-lifetime must try whisky? You'll find them all in our guide below.
No time to read through our entire list? Here are our absolute favourite whiskies:
Before we take a deep dive into the grain spirits that'll whisk you away, find out more about the terminology you should know about whisky and our selection process for drawing up the best whisky brands in the world.
The best whisky brands of 2021
1. Speyburn
Easy to drink and with far more complexity than its price point would suggest, Speyburn's Scotch whisky is nothing if not consistently excellent value. All of its offerings are mellow and moreish with a satisfying aftertaste. Light flavours make for a strong choice that comes with an affordable price tag for all.
Those looking for a pleasant whisky without spending too much will enjoy Speyburn's Bradan Orach. Meaning "Golden Salmon" in Gaelic, expect notes of green apple, honey, lemon and vanilla. It's a wonderfully complex drink with plenty of depth for its budget price.
This Speyburn comes without an age statement, suggesting it's fairly young in comparison to others on this list. However, its ex-bourbon casks produce a depth that's excellent on the rocks.
Best budget whisky: Speyburn Bradan Orach
2. Glen Moray
Hailing from Speyside, Scotland, Glen Moray is an iconic distillery known for winning several awards. The brand dates back to 1897, making it one of the most trusted whisky distillers in the world, too. It's known for being partial to a sweet note.
The Classic is Glen Moray's entry level spirit — but don't be put off by that. The vast range of notes from this bottle makes it an enjoyable drink to sip. Sweet notes like butterscotch and shortbread are the first to be tasted, followed by lemon curd and meringue.
This single malt is another that whisky beginners will love, with a citrus tang that's smooth on the palate. For the price, it's a whisky that can't be faulted.
Add a droplet of water before sipping to bring out the rich flavours of black pepper-esque notes.
For something more affordable yet just as smooth, check the latest price of Jameson whiskey.
Best value whisky: Glen Moray Classic
3. Craigellachie
Craigellachie manages to hit the perfect midpoint between being a unique enough drink to please whisky connoisseurs but also being welcoming enough for newcomers to the spirit. With an exclusive following, the brand offers plenty of different bottles with a range of ages to suit all palates.
Craigellachie's 13 Year Old was first released in 2014 and works perfectly as a whisky for someone just starting to delve into the spirit. The brand is known for its almost meaty flavours, with spice on the nose and a lot of depth.
It's an exciting whisky that beginners will love for its original character. If you're looking for a smoky whisky, you won't find it in Craigellachie's 13 Year Old but if toffee, fudge and fruity flavours are the goal then this is a top pick.
A fun whisky, it's well balanced and promises a very interesting dram.
The best entry-level whisky: Craigellachie 13 Year Old Single Malt Scotch Whisky
4. Highland Park
Highland Park distillery dates back more than 200 years and has the proven experience to match. It's a brand with an edge and personality that comes out in everything from its fierce bottle designs to the equally sharp taste found inside.
It's known for its long line of successful bottles and its 12 Year Old might just be the top choice of them all. This whisky offers the gold standard when it comes to drinking Scotch, with a "heather-honey" flavouring and a wonderful nose.
With a medium price point, Highland Park's 12 Year Old is nothing if not inviting. Expect a combination of liquorice and sweeter notes with a burnt, peaty and almost salty aftertaste.
Enjoy it neat to really taste the sherried fruits and candied honey flavours from the drink.
Best whisky for the money: Highland Park 12 Year Old
5. Glenlivet
The Glenlivet distillery in Moray, Scotland has been producing whisky since 1824, so it's safe to say that the distillery knows what it's doing. And its 12 Year is widely known as one of the most popular whisky in the world. Despite being produced in Scotland, it remains known as the best-selling malt whisky in the United States.
Glenlivet distills its whisky in pots that still use 100 percent malted barley combined with mineral-rich spring water drawn from the distillery's historic well.
With an average starting price of $29.99 for a 750ml bottle, the 12 Year certainly won't break the bank but will offer a successful and smooth drink. The bottle is a staple in almost every bar you'll visit, mostly due to its complex and sophisticated flavour.
The 12 Year is a first-class malt with tropical fruit flavours and provides an almost refreshing nose.
Best whisky under $50: Glenlivet 12 Year
6. Glenmorangie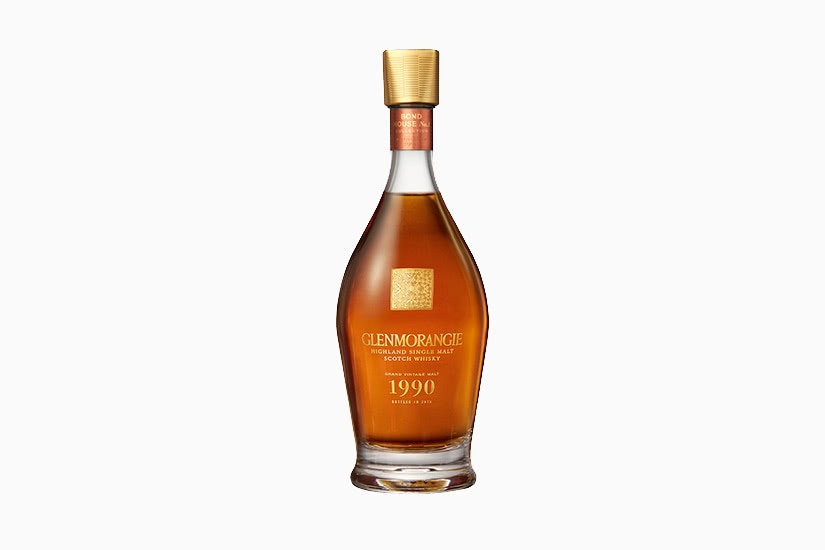 In short, you can't really go wrong with a bottle of Glenmorangie. This is a household name and for a reason: the brand knows what works and sticks to it. The distillery's successful recipe has barely changed over the course of two centuries and it's a consistent winner.
Glenmorangie Grand Vintage Malt 1990, released in 2016, was the first expression in the brand's Bond House No.1 Collection. The collection celebrates Glenmorangie's most prestigious aged whisky, and has been created for connoisseurs and collectors. Its high price point recognises the efforts and results of a truly remarkable drink.
The nose is the first thing that'll impress you with this whisky. Cinnamon and cumin are the two more powerful flavours that'll hit you before you take a sip. It's a pleasant aroma that focuses on sweet notes.
Glenmorangie's Grand Vintage takes the crown for best Scotch whisky mostly due to its balance. It's a crowd pleaser that offers a little of everything from hints of vanilla and oak to a long, slightly malty finish.
Alongside the sweetness, experience notes of leather, Christmas cake, ginger and chocolate.
Best Scotch whisky: Glenmorangie Grand Vintage 1990 Single Malt Whisky
7. Teeling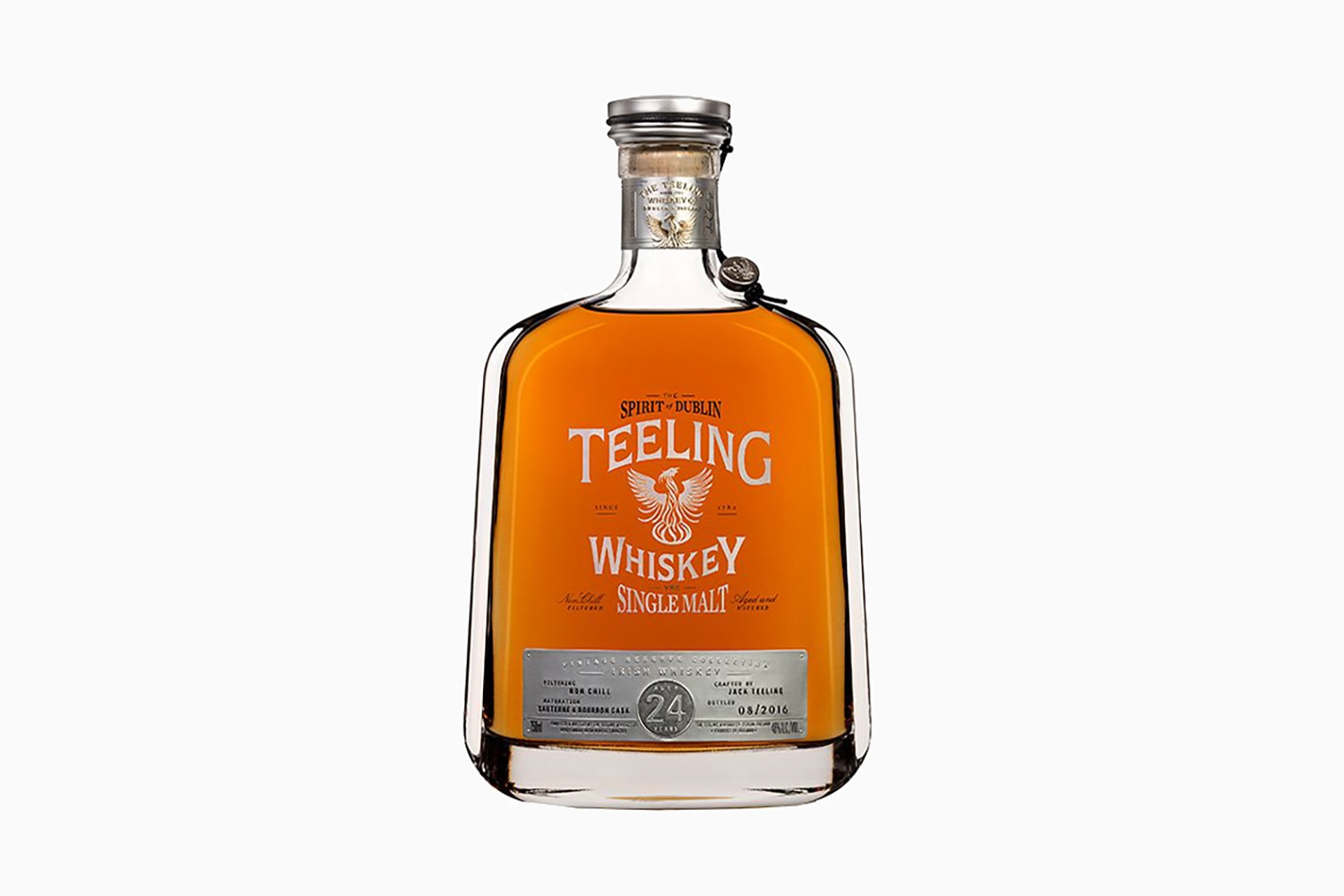 A slightly more unconventional brand, Teeling prides itself on doing things differently from the rest. Its roots date back to 1782 and over that time, it's introduced a range of unique flavours and characteristics setting it aside from the rest.
Teeling's Vintage Reserve offers a unique flavour profile unlike anything else on the market. Distilled three times — initially in Bourbon casks but then also in ex-Sauternes wine barrels — it's a spirit that's won awards for a reason.
The 24 Year Old is a limited release of 5,000 bottles, which comes with initial notes of orange peel, chocolate truffle and sugared almond before the stronger flavours of pineapple and honeyed barley hit.
Its long and mellow finish is reminiscent of cooked apples and pears with a hint of earthy vanilla. This offering of Teeling is known for its beautifully balanced finish and is thought to likely rise in price over the coming years. Buy it for your personal collection to savour over time.
Best Irish whiskey: Teeling Vintage Reserve Single Malt Irish whisky 24 Year
8. Johnnie Walker
A popular choice for whisky novices and experts alike, Johnnie Walker takes the crown again and again for its unrivalled spirits. It's the world's most widely distributed brand of Scotch, which means it'll be a success no matter what occasion you bring it out for.
The Blue Label is the brand's most prestigious blended whisky, coming in with a higher price point that's more than worthy of the flavours to follow.
With a rounded nose and the brand's signature spiciness, expect sweetness and an explosion of flavour from the first sip. Blue Label is known for being a velvety whisky, so enjoy flavours like hazelnut, toasted oak, sandalwood and tobacco while drinking it neat.
It's an accomplished blend that's easily drinkable and definitely worthy of its highly regarded profile.
Best tasting whisky: Johnnie Walker Blue Label
9. Oban
If ever a whisky could taste reminiscent, it would come in the form of a bottle of Oban. Originating as a small distillery in the Scottish Highlands, the brand offers classic 'coastal-yet-sweet' combinations that have put it firmly on the whisky lover's map.
Oban's Distillers Edition Single Malt is finished in Fino sherry casks, which elevate the sweetness of the spirit. It's a must-try from the brand, especially with the relatively low price tag.
This single malt ages for 14 years in Bourbon casks before being transferred to sherry casks for a final period of ageing. This final step results in a whisky that's luscious and soft, with a full-bodied feel and hints of fresh honey and florals. Throw in some toasted spices and candied fruit and you've got yourself a winner in Oban's single malt.
Best sipping whisky: Oban Distiller's Edition Single Malt
10. Glenfiddich
Glenfiddich's focus as a brand is on creating "the best dram in the valley," so it's easy to — rightly — assume that any bottle will be a crowd pleaser. It's also the world's most awarded single malt, offering a range of bottles at a medium price point that's easily accessible for all.
Contrary to its name, Glenfiddich's Bourbon Barrel Reserve is a Scotch whisky. Its name comes from the fact that alongside a traditional Scotch palate, this spirit also offers a sweet hint of classic Bourbon flavours.
An amber-gold whisky, the 14 Year has mainly malt-based flavours with a focus on oak, spice and fruit. It's another sophisticated drink from a brand determined to pave the way towards single malt domination.
This is a spirit paying homage to its American cousins with the Bourbon notes but remains a favourite for whisky lovers across the world. Its long, warming finish provides a silky mouthful with a strong cinnamon hit. It's a fun and enjoyable drink that's perfect for enjoying on its own.
Curious to try another great option to drink neat, check our in-depth review of the Macallan whisky collection.
Best whisky to drink neat: Glenfiddich Bourbon Barrel Reserve 14 Year
11. Laphroaig
Laphroaig isn't for the faint hearted — and we say that in the best way possible. Lovers of peaty and smoky whisky should jump at the chance to sip on anything Laphroaig-based, with its bold taste and full body.
The smoke from its peat, found only on Islay, Scotland, gives Laphroaig its authentic, unique flavour profile.
Whisky lovers will note that this bottle is unmistakably a Laphroaig from the first sip. The Cairdeas Triple Wood is an exclusive bottling, distilled three times in ex-bourbon, quarter casks and finally in European ex-sherry oak casks. Over time, this process has created a punchy dram with a bright amber shine.
It features Laphroiag's traditional smoky flavours with hints of salt and algae and stronger notes of sweet oranges, velvety apricots and caramelised sugar. Smoky peat and spicy wood are the two most prominent hits from the first nose with a pinch of black pepper.
Mix it into a cocktail to fully savour the sugar-sweet creaminess, which harmonises with tart wood notes and walnuts over time. Of course, this is also a whisky that can be enjoyed undiluted, but its varied flavour profile opens up the gates for some very interesting cocktails to be sampled.
Best whisky to mix in a cocktail: Laphroaig Cairdeas Triple Wood
12. Balvenie
Crafted by expert distillers from start to finish, this Scotch sets itself apart from the rest. Balvenie focuses on using meticulous care and attention from a group of top distillers to produce some of the finest whisky on the market. The distillery has been producing top quality whisky since 1962 and has built up a name for itself over time.
This Speyside whisky is another great choice from Balvenie's offerings. It's a classic after-dinner malt with a richness and complexity stemming from its second distillation in sherry casks.
Its character focuses on black pepper, raspberry, cinnamon and milk chocolate. It's a varied selection resulting in a big-flavoured dram that works very well together. Despite the mostly sweet flavours, it's a balanced drink with a long finish.
Balvenie's 12 Year Doublewood is known for being smooth and especially enjoyable with a cigar. Mix it into an old fashioned to bring out the marmalade and orange peel notes for a perfect afternoon drink.
What it lacks in smoke it more than makes up for in other notes, with a hidden complexity that reveals itself more over time.
Best whisky for an Old Fashioned: Balvenie 12 Year Doublewood
13. Bowmore
Bowmore combines two pillars of whisky drinking — peatiness and sweetness — to produce a range of truly delightful drinks. The first Bowmore Distillery was established in 1779 on Islay, Scotland, and uses a range of the island's malts to produce its whisky.
A perfect example of this combined flavour profile comes in the form of its 15 Year. Bowmore's Single Malt Scotch spends the final three years of distillation in ex-sherry casks, which stirs in a specific sweetness to the overall flavours.
The 15 Year is all about balance: it combines leathery sherry notes on one side with a burst of spiced fruit and burnt raisins on the other side. An interesting whisky to sip, its palate is pungent and its body is full.
Leave it to sit in the glass to reveal more sweetness in the form of coconut, tropical fruit and cinnamon sugar. A finish of dark, woody spice and tar rounds off this classic from Bowmore.
Best Single Malt whisky: Bowmore Islay Single Malt Scotch Whisky 15 Year
14. Buchanan's
Buchanan's has been making a name for itself in the whisky world for the past 130 years and is widely recognised as another favourite across the planet. It's affordable with round and complex offerings that'll leave a strong first impression on your tastebuds.
This award-winning blended Scotch whisky combines some of Scotland's best flavours. It's an affordable bottle that works well when enjoyed alone or with a few drops of water. Or, bring out the citrus notes by mixing with soda water.
This deluxe blend reveals flavours of chocolate and orange with a lighter feel than other blended whiskies. It has hints of smoke, but in a suggestive manner rather than overpowering. It combines malts from every region in Scotland, hand-picked by Master Blender, Keith Law, one of the prestigious names in whisky.
When sipping, look out for strong vanilla notes with hints of vanilla cream and a cigar box finish. Check our Buchanan's in-depth review to learn more.
Best Blended whisky: Buchanan's 12 Year Scotch
15. Bunnahabhain
Another Islay-based distillery, Bunnahabhain was founded in 1881 and has won awards across plenty of categories. It's a super premium brand known for its stylish flavours and complex yet subtle combinations.
Those with a sweeter profile will especially enjoy Bunnahabhain's 25 Year but it's a must try for any whisky lover. Don't base any fixed opinions on the strong sherried nose, as this is a bottle with plenty more depth than first meets the eye.
The price tag gives an invitation as to just how many notes and flavours can be experienced from a sip of Bunnahabhain starting with hints of leather, nutmeg and smokiness.
A more in-depth tasting will offer roasted malt, chestnuts, stewed raisins and mixed spice. And the lingering finish will remain for far longer than the final sip of the bottle. It's an impressive whisky, full of rich subtleties.
Top shelf whisky you need to try at least once in your life: Bunnahabhain Islay Single Malt 25 Year
Learn more about whisky: How whisky is made
Whisky is a spirit made from fermented grain mash. The spirit features various grains, which may be malted, including barley, corn, rye and wheat. The process for creating whisky has changed little over the past 200 years including the makeup of three core ingredients — water, barley and yeast.
There are five stages to the whisky-making process: malting, mashing, fermentation, distillation and maturation.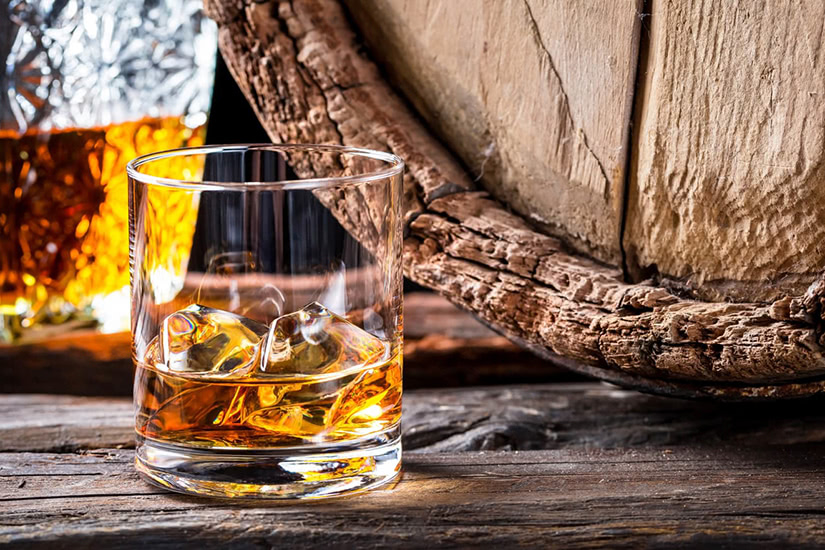 Barley is soaked for two to three days and then regularly turned before it's dried. Peat is the powering source for many kilns, which means it's at this point of the process when the level of peatiness can be determined. What's left after this process is malt.
Next, the malt is mixed with water to create a mash, before the mixture is fermented with yeast. The fourth step of the process is the distillation, which is traditionally done twice for Scotch whisky and thrice for Irish whiskey.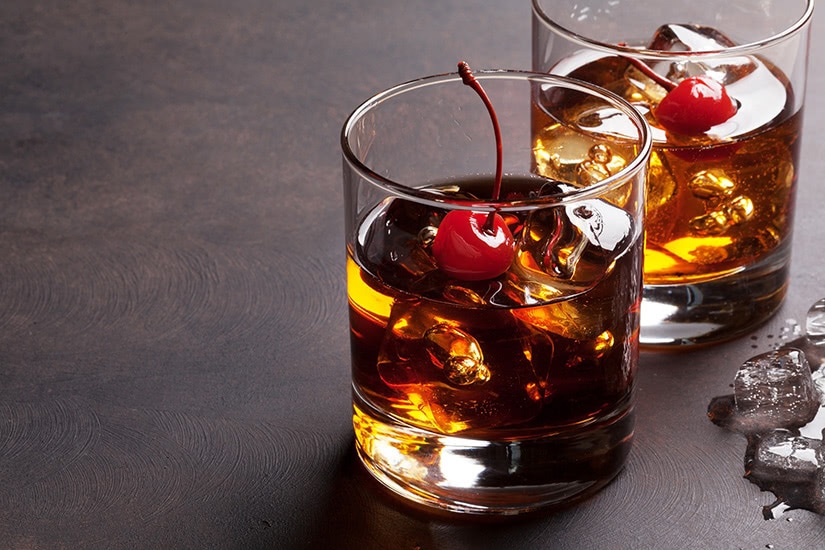 Finally, the liquid is left to mature in casks. The spirit must mature in casks for a minimum of three years before it's legally allowed to be called whisky in Scotland.
Many factors are at play here to determine the overall flavours of the whisky: the casks; surrounding environment and other natural compounds. Once this process is complete, the whisky is bottled and sold.
The best whisky glasses
What's the difference between Whisky and Whiskey?
Whisky without an 'e' refers to Scottish, Canadian, or Japanese grain spirits. Whiskey with an 'e' refers to grain spirits distilled in Ireland and the United States. Generally speaking, it's only whisk(e)y aficionados who might pull you up on the spelling. The difference ends there; at the country of origin of the spirit.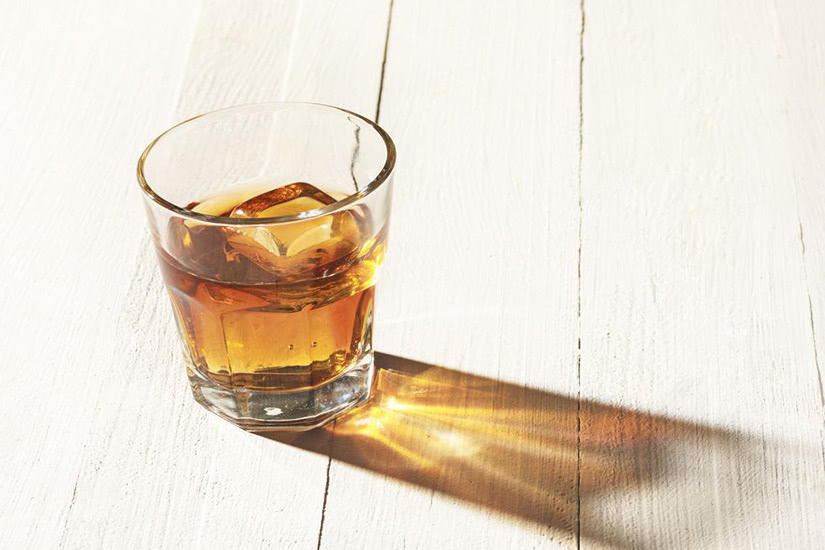 Terminology: The terms to know when talking about whisky
The world of whisky can sometimes be obscure to the uninitiated. Here are the most important terms you need to know when shopping for whisky.
Angel's Share: As the whisky ages, some of the liquid naturally evaporates. In its simplest term, the Angel's share is the percentage of whisky lost to evaporation as the spirit ages.
ABV: Alcohol By Volume — the percentage of ethanol in a beverage.
Blended: As the name suggests, blended whisky is a blend of two or more malt and grain whiskies. Blended whiskies are overlooked by a master blender to ensure a consistent flavour throughout. Due to the nature of the drink, blended whiskies are often cheaper than their single-malt counterparts.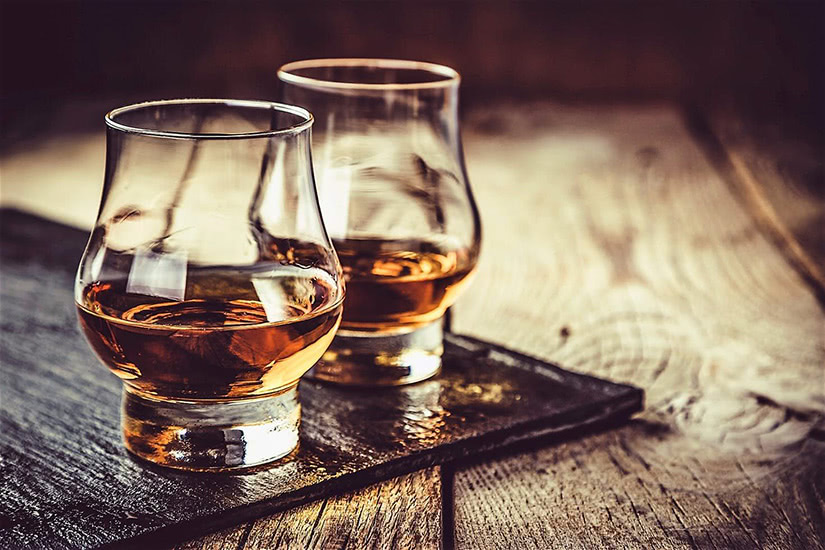 Dram: The traditional Scottish term for a serving of whisky.
Peat: When used in whisky distillery, peat can be the difference between a light sip and a smoky drink. Peat layers form on bogs over thousands of years and are used to smoke barley grains during the drying process. The longer the grain is subjected to the peat smoke, the smokier the resulting drink will be.
Single Malt: A whisky that is produced by a single distillery using a single malted grain, typically barley. They can be produced all over the world, but are most favoured among Scotch whisky.
Our methodology to select and rank the best whisky brands in the world
A combination of well-loved favourites, classic choices and a few left-wing options made up our list of the 15 best whiskies in the world for 2021. In order to choose which brand was the best fit for each category, we took into consideration a variety of characteristics and expert opinion.
Price, flavour profile and unique qualities of each brand were compared to compile the list, leading to an overall top 15 that we recommend sampling.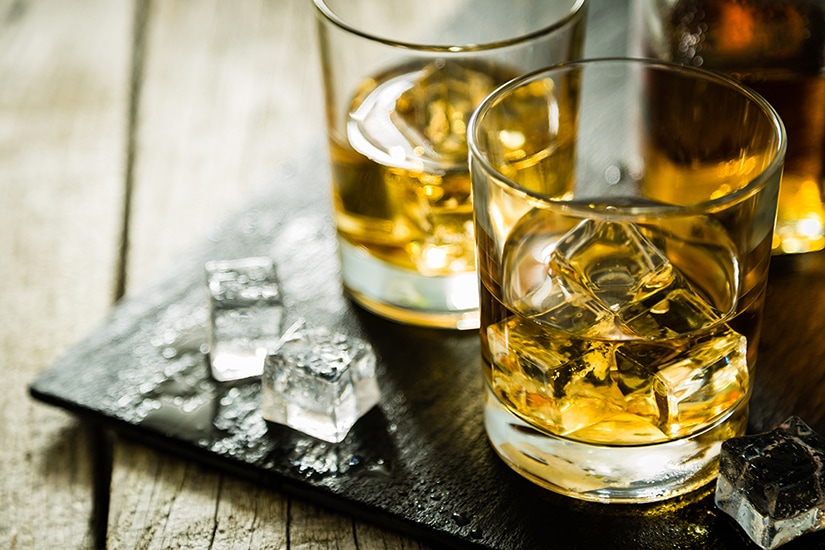 Frequently Asked Questions about whisky
What is the smoothest whisky?
The smoothest whisky is the Auchentoshan Lowland Single Malt Scotch Whisky 21 Year. It is the best choice if you're looking for a smooth whisky. With a signature Auchentoshan taste, it's a delicate and refined Lowland Single Malt Whisky with flavours of honey, vanilla, oak and fruits.
What is considered the best whisky?
The Macallan Sherry Oak 18 Years Old is considered the best whisky in the world, thanks to its choice of casks used during the ageing process, its unique characteristics and its overwhelmingly popular flavour profile.
What is the best whisky to sip?
The best whisky to sip is the Glen Moray 18 Year Scotch whisky. Glen Moray uses only the finest American oak barrels to age in. While the Bourbon barrels aren't overly dominant, they offer a smooth character combined with vanilla and peppery flavours. The range of elements in this whisky makes it an excellent choice for its price point and perfect for sipping on an evening. It's an intense whisky in the best way possible, which remains easily accessible and even more easily enjoyable.