Belvedere's literal translation, Poland's Presidential Palace and those tall, sleek bottles of the spirit itself all have one thing in common: they're all "beautiful to see". This ultra-premium vodka brand pioneered the category itself and, despite many other entrants climbing the market since, Belvedere has remained one of the finest ever since.
Belvedere was launched back in 1993, although its history stretches far further than that. The distillery was established in 1910 and the distillation method used for Belvedere goes back through generations across Poland for more than 600 years. So, if you're looking for a vodka brand that uses an old family recipe, Belvedere might just be the best example of exactly that.
Deliciously smooth, seriously velvety and ever so slightly creamy, Belvedere is a vodka designed to be enjoyed slowly.
Gorgeously bottled by hand and with strict quality control measurements from the beginning right through to the end, you can drink Belvedere vodka with the knowledge that what you're drinking is more than just a spirit: it's a work of art.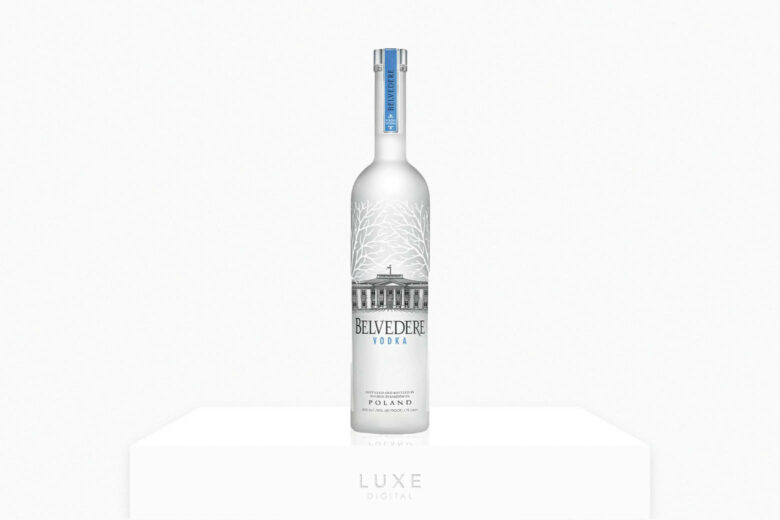 Belvedere Vodka price and bottle sizes
| Bottle | Size | Price (USD) |
| --- | --- | --- |
| Belvedere Organic Infusions Pear & Ginger | 750ml | $30.99 |
| Belvedere Organic Infusions Blackberry & Lemongrass | 750ml | $31.49 |
| Belvedere Vodka | 750ml | $34.99 |
| Belvedere Intense Unfiltered Vodka | 750ml | $36.49 |
| Belvedere 'Lake Bartezek' Single Estate Rye Vodka | 750ml | $36.99 |
| Belvedere 'Smogory Forest' Single Estate Rye Vodka | 750ml | $36.99 |
| Belvedere Heritage 176 | 750ml | $42.99 |
| Belvedere Vodka Silver Sabre Limited Edition | 750ml | $65.99 |
Slowly does it
Belvedere doesn't believe in rushing its process or its ingredients. Nothing about the creation of this vodka brand happens quickly.
The Belvedere process starts and ends in Poland. More specifically, it starts with Dankowskie rye from eight local Polish rye sources and purified water and ends with some very tightly controlled distillation and bottling. As well as just being something to show off about, it's this makeup of ingredients that officially makes Belvedere an ultra-premium vodka brand.
There are no artificial colors or flavorings in sight, yet Belvedere still comes with its own remarkable, distinguishable aroma and taste. A neutral spirit? Sure, but neutral can still mean unique. 
A four-step distillation process followed by carbon filtration ensures that each bottle of Belvedere fits the same intricate quality requirements. Each bottle is labelled and checked individually and completed with a four-step finishing process.
Here, the text, the tree, the word 'vodka' in blue, and the snow on the tree and the bar code are printed one at a time. In total, there are 33 steps from start to finish. We weren't exaggerating when we said it was a long process.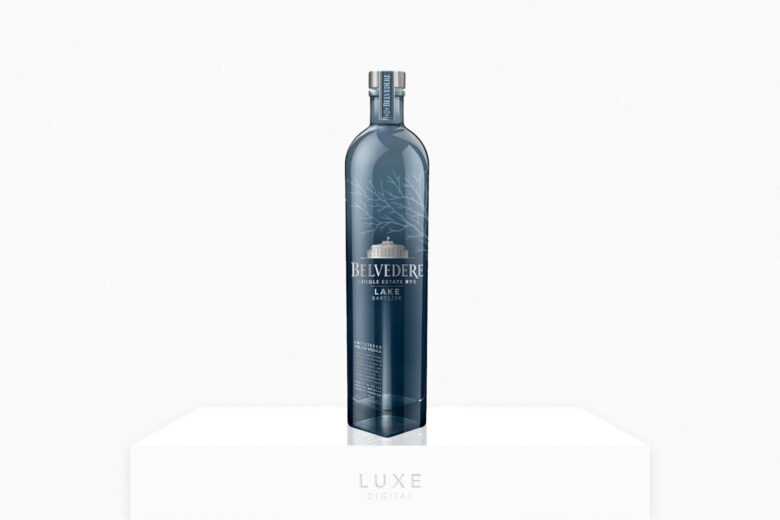 But this is a brand known for care and attention both inside and outside of the distillery. Belvedere is known for its charitable work and sustainability pledges almost as much as it's known for its clean, delicious spirit.
You probably don't spend that much time thinking about how eco-friendly your vodka is but, if you did, you'd be pleased to hear that Belvedere is leading the way. As well as locally sourcing all of its ingredients, this ultra-premium brand also started the Raw Spirit Program, launched in partnership with the Technical University of Lodz to promote the sustainable growth of Polska Rye.
Belvedere is also aiming to cut out single-use plastic from its packaging and shipping and works with suppliers that champion the same efforts. Green energy, organic products and sustainable packaging are three of Belvedere's main pillars.
The overall goal? For Belvedere to then become fully energy carbon neutral in 2022. Together, these three pillars make sipping on any Belvedere cocktail even more of a treat.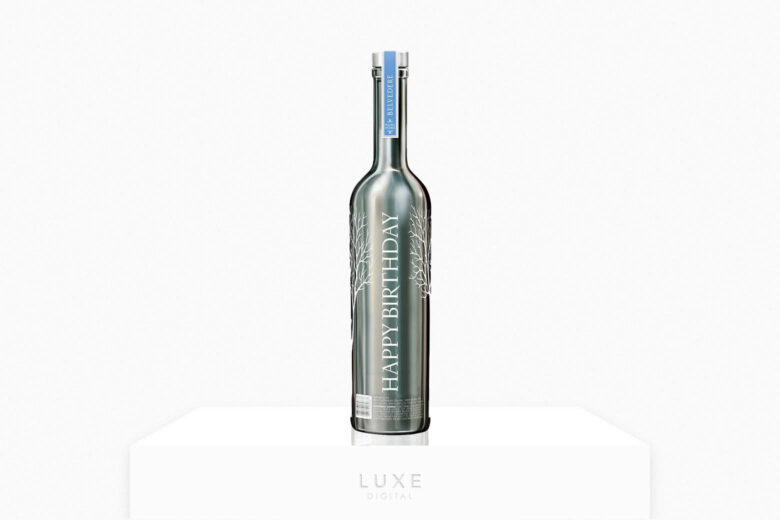 How to drink Belvedere Vodka
There are two main ways to drink vodka: straight or mixed into cocktails. Generally, you'll opt for more premium vodkas to enjoy by themselves and cheaper brands to be mixed into cocktails.
Belvedere, as an ultra-premium brand, usually fits into the former category. But it's easy to be tempted to mix this delicious spirit into cocktails, too. In short, the only bad way to drink Belvedere vodka is to rush the process.
If you're drinking it straight, you'll want to start by chilling your vodka in the freezer. Doing so changes the viscosity and brings out the bottle's unique characteristics. It should be served immediately after removing from the freezer for optimum taste.
Belvedere should also be served in either a rocks glass — minus the rocks — or in tiny shot glasses. If you're serving in shot form, choose the smallest shot glasses possible. You still want to sip the spirit rather than throwing it back.
If you find pure vodka too intense, you can add a couple of drops of water, or let your vodka warm in your hands for a few moments before sipping.
If you're drinking your Belvedere in cocktail form, the recommended way to do so is to take it slowly. Choose mixers and garnishes that complement Belvedere's own notes (vanilla, rye and white pepper) in order to avoid overshadowing it.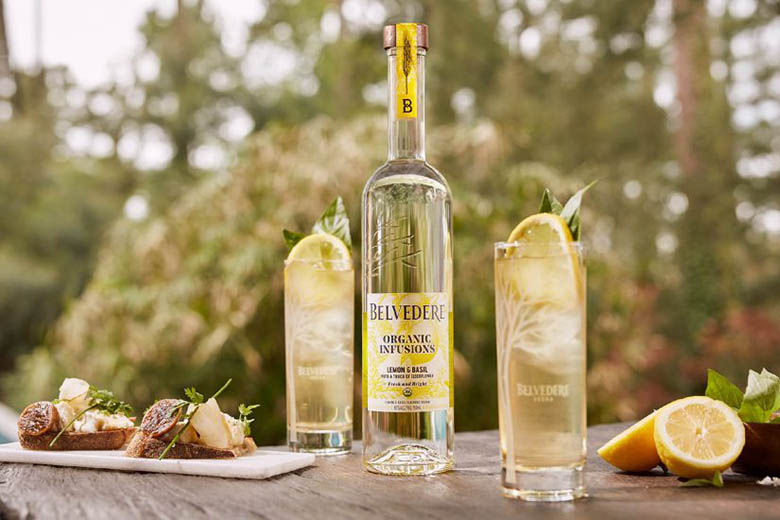 The best cocktails to make with Belvedere Vodka
"Best, fresh, simple" is Belvedere's cocktail philosophy and it's one we're wholly onboard with. If you're choosing to use Belvedere with your cocktails, you need to opt for recipes that bring out this brand's intensely creamy, smooth palate.
Belvedere cocktails should emphasize each individual element from this spirit without taking charge. Opt for simple concoctions with one powerful flavor and leave the rest up to Belvedere to complement.
Belvedere Air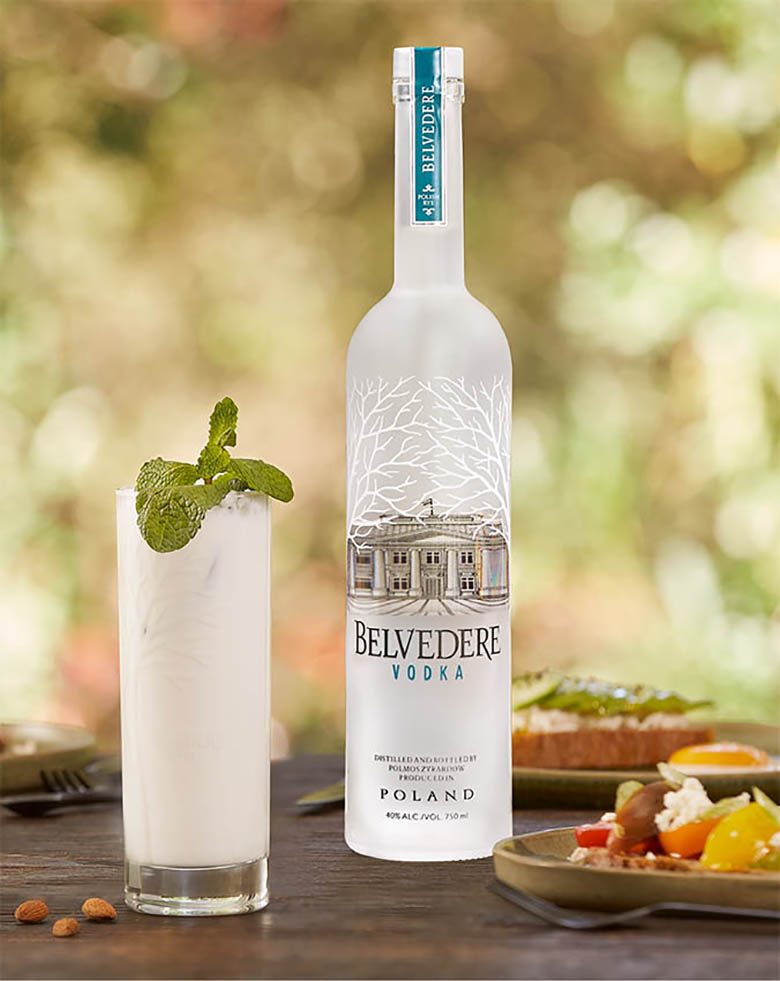 Ingredients:
45 ml Belvedere Vodka
20 ml Fresh Lemon Juice
15 ml Honey Water (2:1 Honey to Water)
60 ml Almond Milk
Sprig of Mint
This citrus-filled summer cocktail is effortless to make and goes down a treat with brunch dishes. Make it by placing all ingredients into a shaker and shake with ice. Strain into highball glass over more fresh ice and garnish with a mint sprig before serving.
176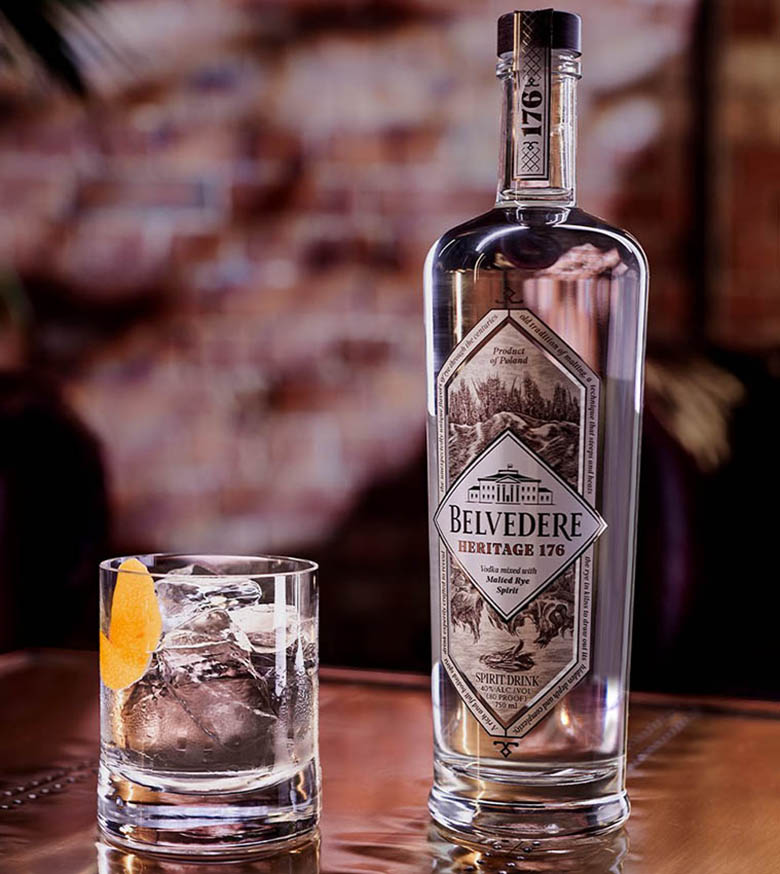 Ingredients:
50 ml Belvedere Heritage 176
10 ml Benedictine
10 ml Sweet Vermouth
One dash Grapefruit Bitters
Grapefruit Twist for garnishing
This classy cocktail is sweet and mellow — perfect for evening events when you want a vodka cocktail with a twist. It's also one that can be whipped up in mere seconds. To make a 176, stir all ingredients into a Coupe glass and garnish with the grapefruit twist before serving.
Classic Belvedere Sour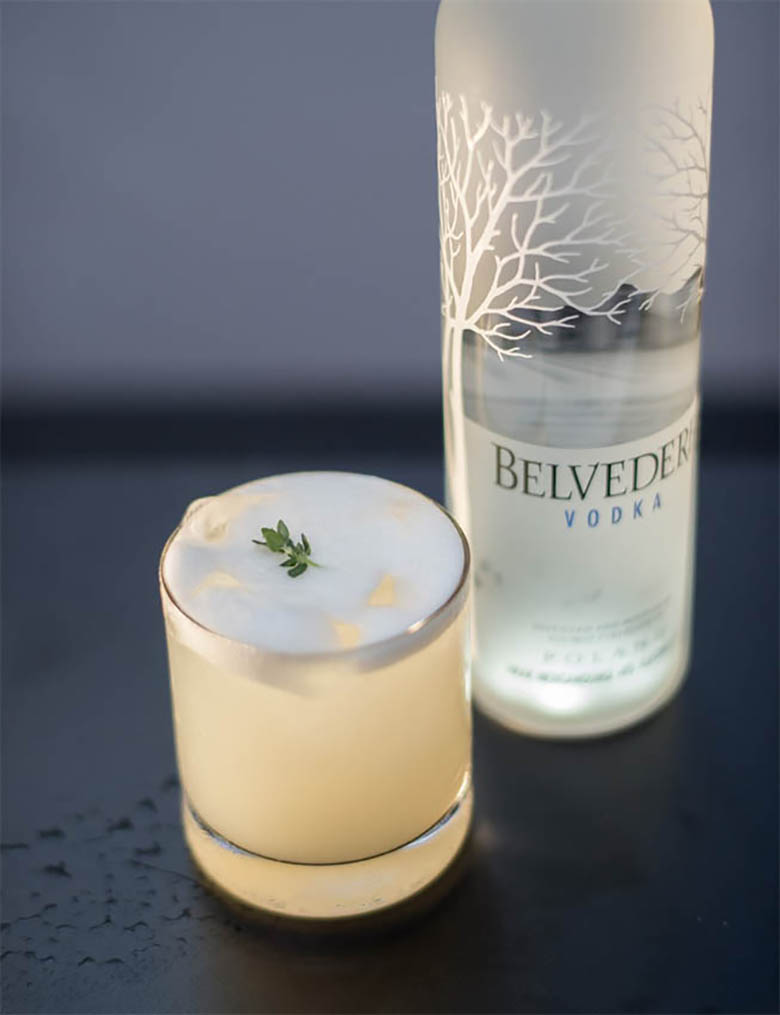 Ingredients:
50 ml Belvedere Vodka
20 ml Lemon Juice
15 ml Simple Syrup
Dash of Egg White
This fresh, sour cocktail is an all-round winner that looks fancy without having to go to too much effort. Combine all your ingredients and dry shake to emulsify the egg white. Add cubed ice and shake vigorously before straining over fresh ice into a rocks glass. Garnish with a lemon twist before serving.
Frequently asked questions about Belvedere Vodka