Once considered little more than a party drink, the spirits world is having its moment and is now home to the best rums, in all styles.
Gone are the days of sickly sweet bottles of rum with an overpowering coconut essence. Nowadays, the focus is on new aromas, flavor profiles, and a range of interesting distilling methods. 
From the cocktail-ready white rums to the elegantly sippable best dark rums, this is the year to branch out into this spirit. 
It might not have the same collector fan base as whiskey or the same scale of investment opportunities, but one of the big attractions of rum is its relatively low price point. It's easily possible to enjoy a top-quality rum for less than $50 and the same can't be said for many other liquors.
White, dark or spiced, there's something for everyone when it comes to enjoying a good bottle of rum.
No time to read through our entire list? Here are our absolute favorite rums:
Here's everything you need to know when buying your next bottle, from the best budget Rum to the smoothest rum to drink neat and everything in between.
The best rum brands of the year
If you prefer to read about rum before opening the bottle, jump to our sections below to learn more about rum. You can find out more about the terminology you should know about rum and our selection process for drawing up the best rum brands of the year at the end of this article.
1. Ron Zacapa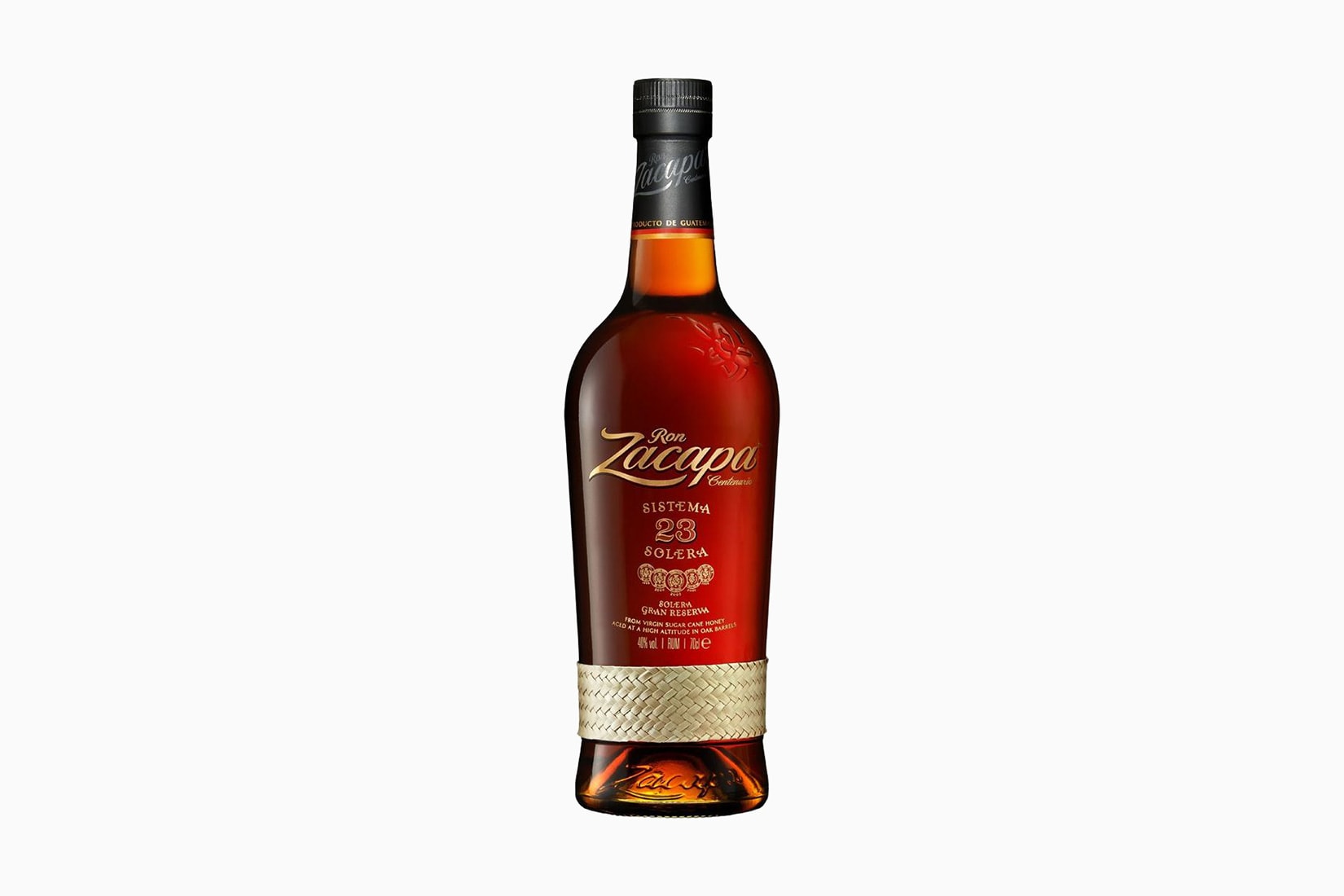 Crafted in Guatemala, Ron Zacapa distills its rum at 2,300 meters above sea level in the highlands of Quetzaltenango to ensure a unique-tasting spirit. It's a well-known brand that combines richness, quality, and mastery to create a range of delicious bottles.
Contrary to its name, Ron Zacapa 23 Year Centenario isn't entirely aged for 23 years. It's a bottle that combines rums aged for between six and 23 years. In the past, it won the award for "best rum in the world" for five years running. It's a true work of art that's wonderfully intricate, offering honeyed butterscotch and spiced fruit among many other subtle notes.
Sip it neat or with one large ice cube to bring out other flavors of oak, vanilla, dried fruits, and a spicy touch of cinnamon and ginger. The long and smooth finish offers a hint of smoky marzipan. It's an excellent all-rounder bottle for rum experts and novices alike, offering an adventure on the palate and plenty of complex aromas.
The best overall rum: Ron Zacapa 23 Year Centenario
2. Mount Gay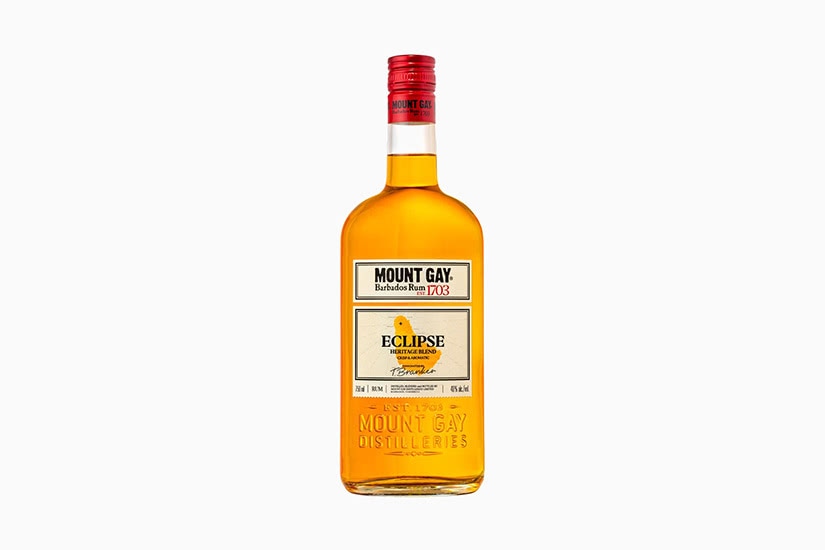 A popular choice among rum lovers, Mount Gay is the world's oldest commercial rum distillery and has been running since 1703. The brand produces its rum in Barbados, combining history, craft, and expert knowledge into every bottle.
Everything Mount Gay produces is given the seal of approval by Master Blender Trudiann Branker and it's hard to go wrong with any of the brand's options.
Mount Gay's Eclipse Rum is a gold rum with a brilliant amber color and a strong flavor to match. It combines floral and fruity notes for a unique and distinctive aroma of banana, apricot, and vanilla.
A quick sip will reveal a medium-bodied spirit with a bright finish. Take a few more sips to reveal a smokiness stemming from the aging process inside toasted Kentucky oak barrels. It's a versatile rum at an easily accessible price point.
You can also take a look at our Captain Morgan's price list to find great value rum bottles.
Best value rum: Mount Gay Eclipse Rum
3. Facundo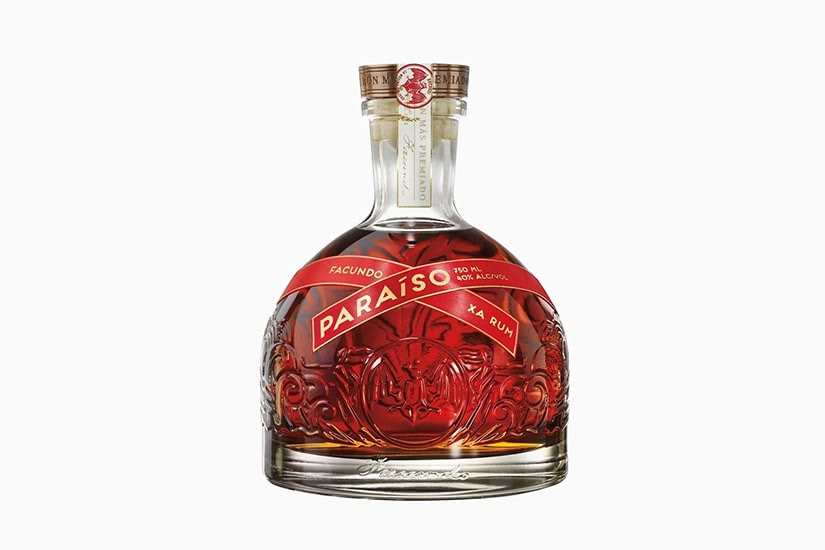 Facundo offers a range of luxurious, high-end sipping rums that stand tall above many other brands. It's a brand that appeals to those who have a palate for extra-aged spirits that tell a story.
No element of the process is rushed with the Facundo brand, from selecting only the highest quality sugarcane to perfecting the fermenting and distilling. Every offering comes complete with a distinct flavor profile, a bold blend of rums, and a guarantee of enjoyment.
Facundo's Paraiso is arguably the brand's best: Paraiso is Latin for "paradise" and this bottle doesn't fall short of the title. It's the most expensive in the brand's rum collection and has the most depth.
XA or "extra aged" offers an unparalleled blend of dark rums aged up to 23 years with a deep amber color. It combines some of the oldest, most coveted rums to produce an incredibly smooth and mellow bottle that's perfect for sipping. Enjoy the tasting notes of chocolate, dark caramel, and toasted walnuts. It's the best top-shelf rum on our list.
Best premium rum: Facundo Paraiso XA Premium Rum
4. Flor de Caña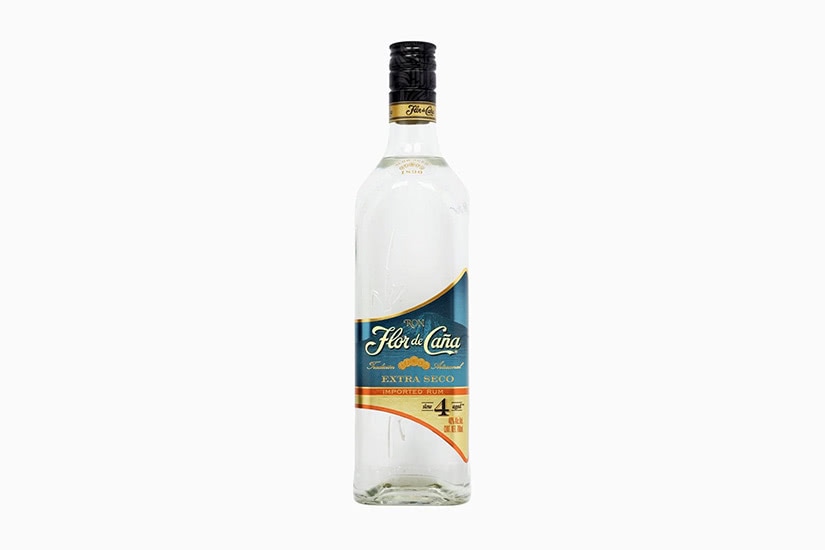 Despite its low price point, Flor de Caña is known for being a premium brand with some great rum offerings. It's a sustainable and natural brand that prides itself on helping the environment and using renewable energy sources to produce its spirit. The brand has been distilling rum for more than 130 years and has a portfolio of excellent quality rums for every occasion.
The 4-Year-Old rum is a white rum from Nicaragua. Aged without any additional sugar, it's light-bodied and perfect for cocktails. It has a sweet aroma of almonds and vanilla with notes of white chocolate and orange on the palate.
Fairtrade certified it's a bottle with extreme purity that's a great "go-to" white rum. It's typically used in Daiquiris and has an excellent flavor for its price.
Best budget rum: Flor de Caña 4 Year Old Rum Extra Seco
5. Don Papa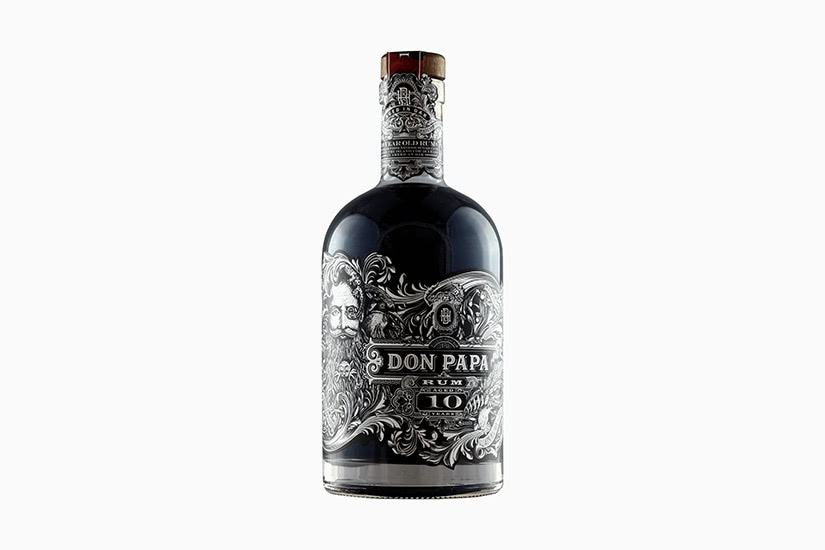 Don Papa is a premium-aged, single-island rum from the Philippines, offering intricately detailed bottles with plenty of flavors to match. It's a distillery that doesn't shy away from revealing its character, with bold branding and high-quality ingredients.
It's a relatively young brand, launching in 2012, but one that's gradually working its way up the rankings in the world of rum. Don Papa distills sugarcane from the Philippines' sugar capital, Negros, before aging the liquid for seven years in American oak barrels. The result was the country's first sipping rum.
Don Papa's 10 Year is a limited edition release, offering a similar flavor profile to the original seven-year but with a slightly higher ABV and a deeper, darker and richer taste. The 10-year is aged for a further three years in re-charred barrels and has notes of dried fruits, cacao, and a hint of oak. Sip it neat or on the rocks for maximum flavor potential.
Best sipping rum: Don Papa Rum 10 Years
6. Banks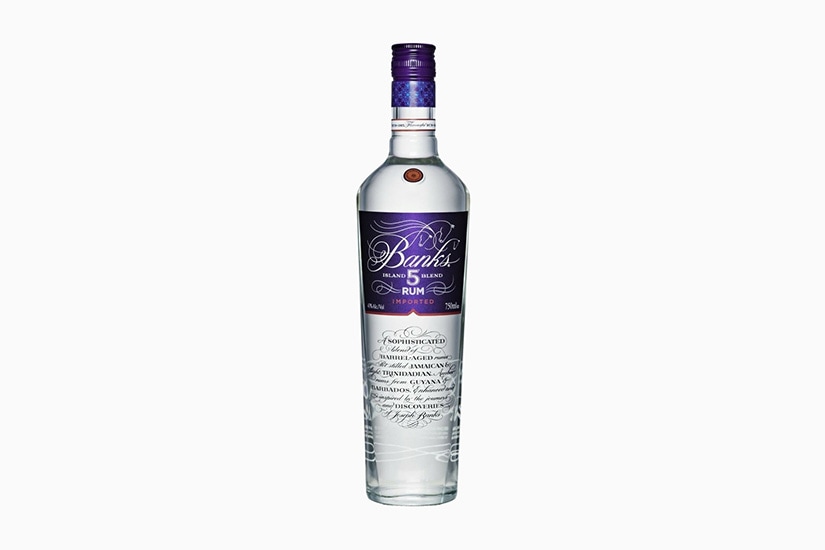 As a brand, Banks is all about exploration. From its name, which comes from the 18th-century explorer and botanist Sir Joseph Banks, to its offering, which combines more than 20 rums of different ages from Trinidad, Jamaica, Guyana, Barbados, and Indonesia.
It firmly believes that this method of combining rums from different regions is a great way to offer a sophisticated and characterful rum and its bottles agree.
Banks' 5 Island Blend Rum does just that: taking a blend of five rums aged between three and 12 years from Trinidad, Jamaica, Barbados, and Guyana before adding Batavia Arrack from Java. The result is an intensely flavourful drink: filled with creamy, spicy, vanilla, and cinnamon notes. It's an intriguing, detailed rum with plenty of depth.
Mix it into a Daiquiri, a Mojito, a Dark and Stormy, or even a Zombie for best results.
If you're feeling more lazy, you can always turn back to Malibu Rum for a premixed cocktail. Although that wouldn't be our first choice.
Best rum for a cocktail: Banks 5 Island Blend Rum
7. Diplomatico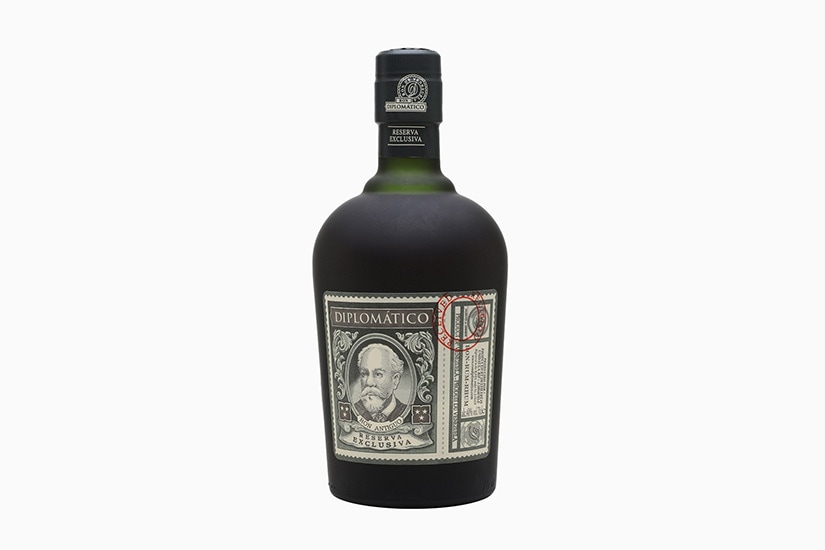 A household name, it's hard to go wrong with a bottle of Diplomatico. The brand originates from Venezuela and is one of the biggest rum producers in the country.
Diplomatico aims to support its home country through its rum production by providing sustainable jobs and keeping the health of the environment at its core. The brand uses an ecological treatment process to transform residual water into fertilizer for its sugarcane.
Its success is continued through its rum production, with plenty of awards under its belt. Diplomatico Rum Reserva Exclusiva is one of the brand's mid-range offerings, combining a reasonable price with a huge mouthful of flavor. The bottle alone has won more than 20 awards, making it one of the world's most-awarded rums.
This bottle is aged for up to 12 years and combines mostly sweet flavors like fruit cake, rum and raisin ice cream, cocoa, dried ginger, cinnamon, and clove. It's a dark, golden rum that's smooth and delicious.
If you want to try a good alternative, take a look at Kraken Rum review.
Best rum under $50: Diplomatico Rum Reserva Exclusiva
8. Richland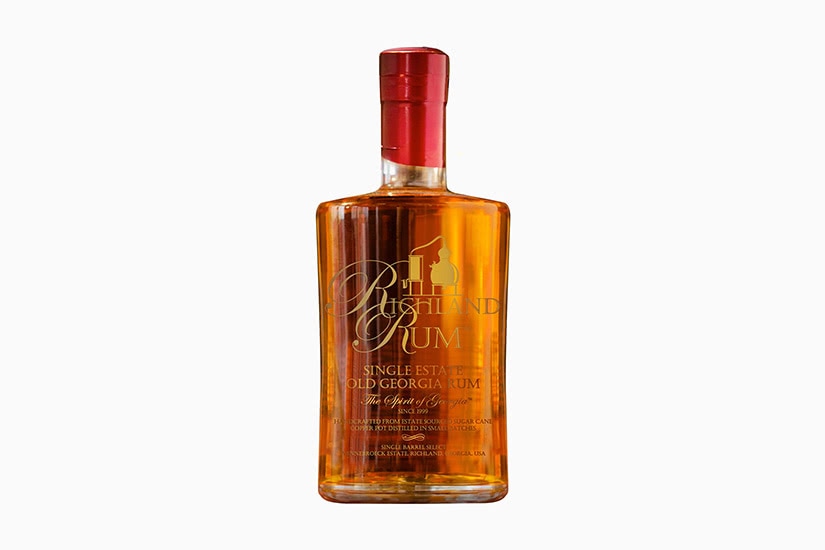 Hailing from Georgia, United States, Richland is an award-winning single-estate distillery and holds the title of being the only single-estate distillery in the States. The name comes from the town in which the rum is produced – Richland – and uses sandy soil, natural waters, and warm sunshine to create its offerings.
"Single Estate" means that the rum is entirely produced at the same place: there are no outside products, pieces, or ingredients used.
Richland's Single Estate Old Georgia Rum is a smooth rum with a clean taste and an initial caramel flavor. It balances dryness and sweetness in one single sip with a delicious smell of cane syrup. Expect mellow aged flavors of butterscotch and almonds.
It's a rich rum that's perfect for sipping. Enjoy it slowly to pick out each of the tasting notes.
Best tasting rum: Richland Single Estate Old Georgia Rum
9. Havana Club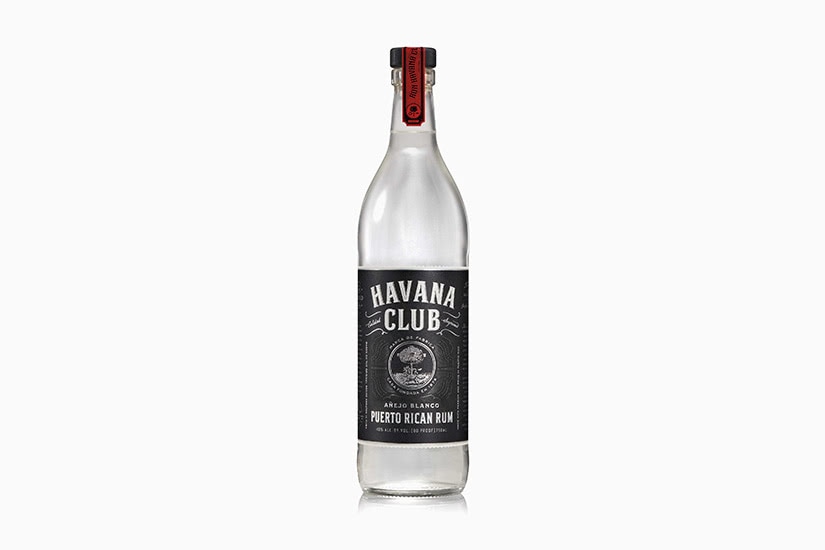 Havana Club is a famous brand and it's popular for a reason: it's a great all-rounder that has spirits for every occasion. The Arechabala family started their rum-making business in 1878 and registered the Havana Club name in Cuba in 1934. It's an authentic brand that takes the title of "most awarded Cuban rum" with 27 medals in the last few years.
Havana Club uses Cuban culture to influence its rum and it's a firm favorite for Americans and Europeans alike. It's a staple brand that's found in many bars across the world.
Havana Club's Primer Maestro Romero, Don José Navarro, describes the brand's Añejo Blanco as "The whitest of all aged rums, the most aged of all white rums". The Havana Club Añejo Blanco is distilled and aged in Puerto Rico for one year. Then, the aged rums are blended together and aged for another two months.
It's crisp on the nose with flavors of vanilla spices, dark chocolate, and tangy fruit. It has a long, citrus finish with more crisp, fruity notes. It's an excellent mixing rum, perfect for a Daiquiri or a Mojito.
For another great rum to mix in cocktails, check our in-depth review of Bacardi.
Best white rum: Havana Club Añejo Blanco
10. Brinley Gold Shipwreck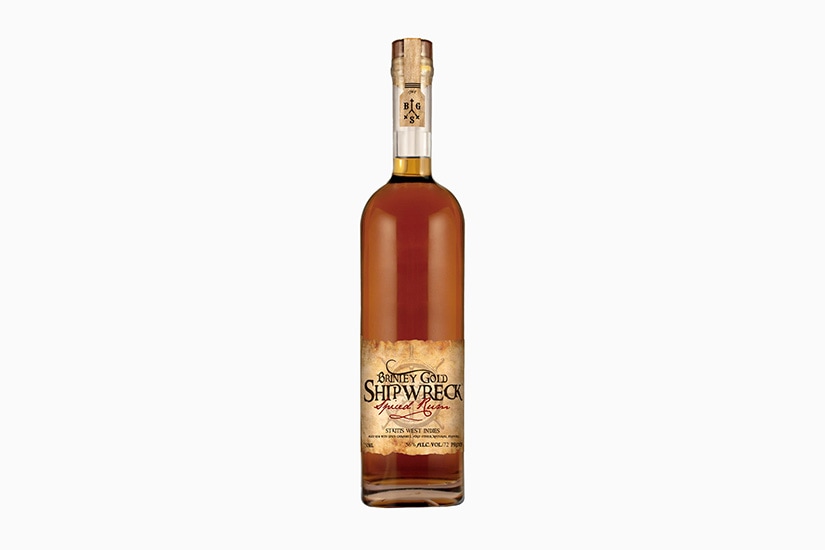 Brinley Gold Shipwreck rum is handcrafted on the beautiful island of Saint Kitts. It's a small, family-run business that prides itself on creating some of the best-tasting spirits in the world. It's another brand that won awards for its offerings, by blending only the finest ingredients to create deliciously smooth rum.
The brand is a popular choice known for the exotic spices used in its rum.
The Brinley Gold Shipwreck Spiced Rum is a four-year-old aged rum with vanilla, nutmeg, orange, clove, and island spices. The recipe is dedicated to a British troop ship that sank off the coast of the island in 1782 and the bottle was released in 2011. The welcoming combination of spices in this bottle makes it a strong choice for those looking to step into the world of rum.
Best spiced rum: Brinley Gold Shipwreck Spiced Rum
11. Goslings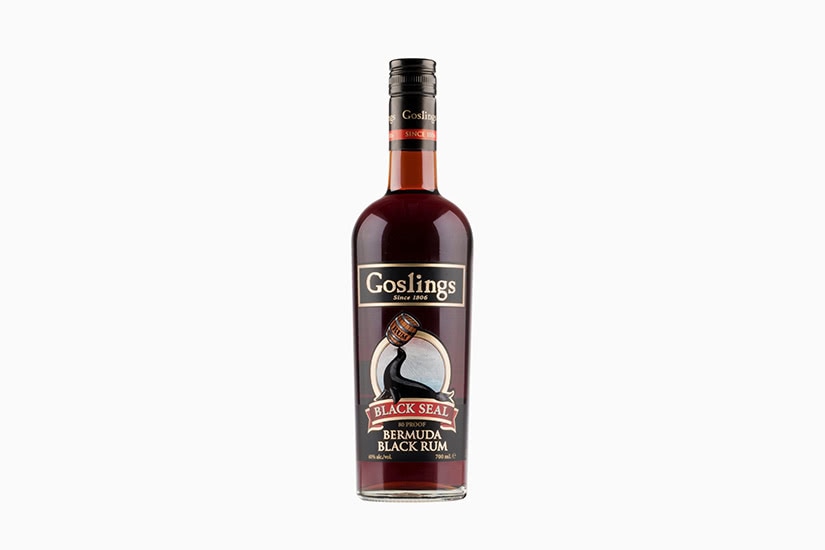 Goslings offers a range of Bermuda rums and has maintained the title of Bermuda's biggest export for a long time. Goslings dates back to 1806 and its name comes from the black wax originally used to seal the bottles. The brand started formulating rum blends in 1860 and created a full-bodied dark rum only a few years later. It quickly grew in popularity.
The brand also owns the trademark for the Dark 'n' Stormy cocktail – a highball made with dark rum and ginger beer, served over ice. The dark rum is the brand's specialty.
Goslings' Black Seal Rum is an extremely dark rum, that's full-flavored and especially rich. It's made from three blended, triple-distilled rums that are combined and then aged for three to six years in charred American ex-Bourbon oak barrels. The Black Seal Rum offers notes of butterscotch, caramel, and vanilla and comes in a deep caramel color with red hints. Expect additional notes of burnt sugar, toast, molasses, and cinnamon spice. It works great for a premium Dark and Stormy recipe.
Best dark rum: Goslings Black Seal Rum
12. Privateer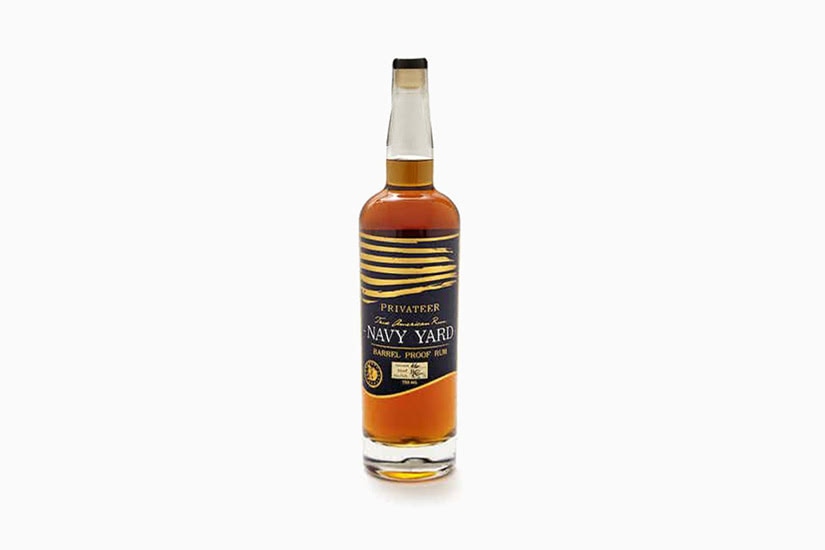 Privateer keeps things simple in the best way possible. The brand disregards many practices favored by larger companies, like sweetening, flavoring, filtering, and spicing its rum, for favor of keeping honesty and purity at the forefront of its offerings.
Privateer also doesn't rush the process of fermenting and distilling its rum. Particularly the case for its Navy Yard rum, the mixture is left to ferment for six days to really bring out the richness and complexity of the spirit.
The brand's Navy Yard rum comes in at 55% ABV, or 110 proof. While higher than standard rum, its relatively low ABV (when compared to Navy strength rums) means the bottle has a gentle infusion of oak without overpowering the rich flavors of the spirit. It's distilled in Massachusetts, United States, on a salty marsh near the ocean, which gives a slightly briny edge to the spirit. Expect notes of apricot, cinnamon, fig, and tobacco as you enjoy this drink.
Best cask strength rum: Privateer Navy Yard Cask Strength Rum
13. Santa Teresa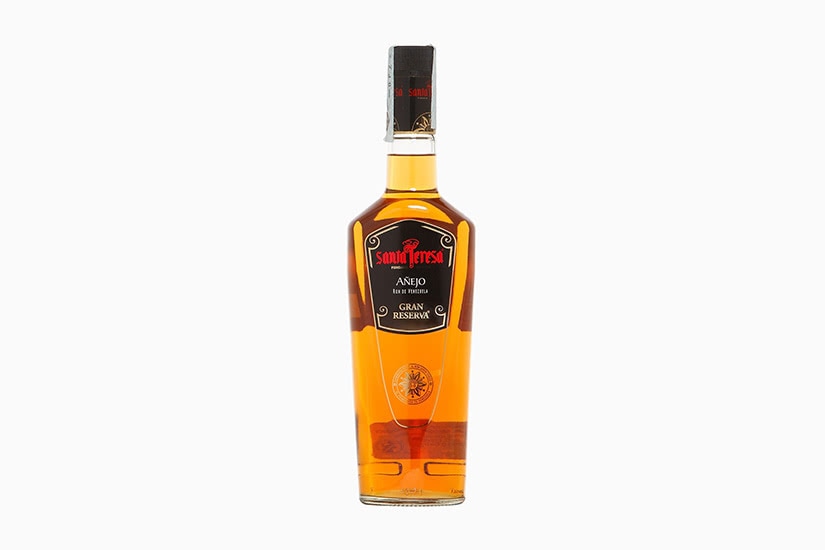 Supper clubs don't always have to focus on tequila or whisky – some of the best food combinations are perfected with a sampling of rum. And Santa Teresa, with a low price point but a wide range of aged rums, is a great addition to any dinner party.
Santa Teresa was the first rum distillery in Venezuela, dating back to 1796. It's a family-run business that's been passed down through generations right up until modern day.
The brand's Añejo Gran Reserva Rum is aged for up to five years and offers a flavor profile of mixed fruit peels, pepper, and hay. With a strong fruity aroma, it has a long and sweet finish with lots of woody spices and Demerara sugar.
When choosing food to pair with the spirit, go for options with intense flavours. Think Mexican favorites like caramelized plantain, jerk chicken, blackened fish, or, for dessert, Bajan black cake.
Best rum to pair with food: Santa Teresa Añejo Gran Reserva Rum
14. Foursquare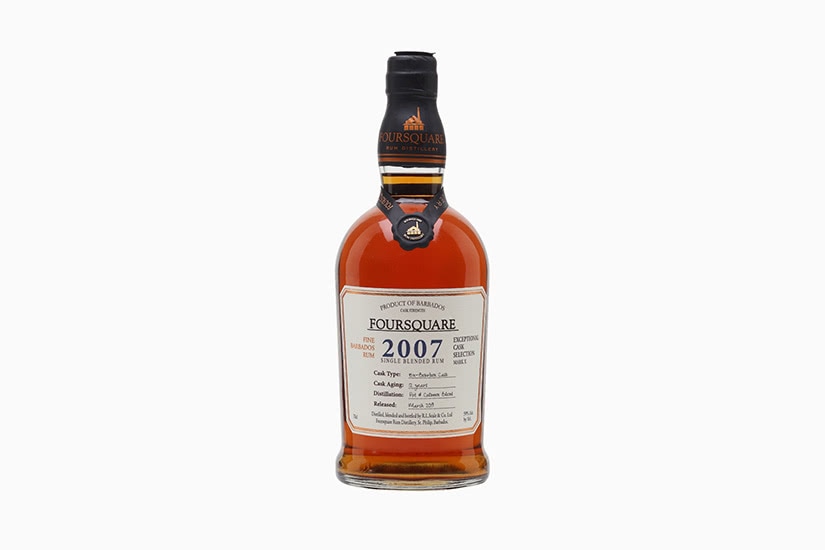 Known as "The Pappy of rum", Foursquare knows exactly what it's doing when it comes to distilling the spirit. This premium brand from Barbados offers a range of spirits and dates its expertise back through five generations.
Foursquare is growing in popularity with its sophisticated flavor profiles and excellent expressions.
Foursquare's Cask Strength rum comes in at a higher ABV of 59% and offers an intense drinking experience to match. This single-vintage rum is aged for 12 years in ex-bourbon casks and offers a rich character with plenty of varied notes.
Sample flavors of vanilla, nutmeg, cinnamon, figs, and apricot with a sweet nose of woody oak and a touch of ginger. Despite the high ABV, it's a rum that's perfectly balanced and easy to sip. A lot of spice is prominent from the first taste, with a rich and warming finish.
Best rum for the money: Foursquare 2007 Cask Strength Rum
15. Appleton Estate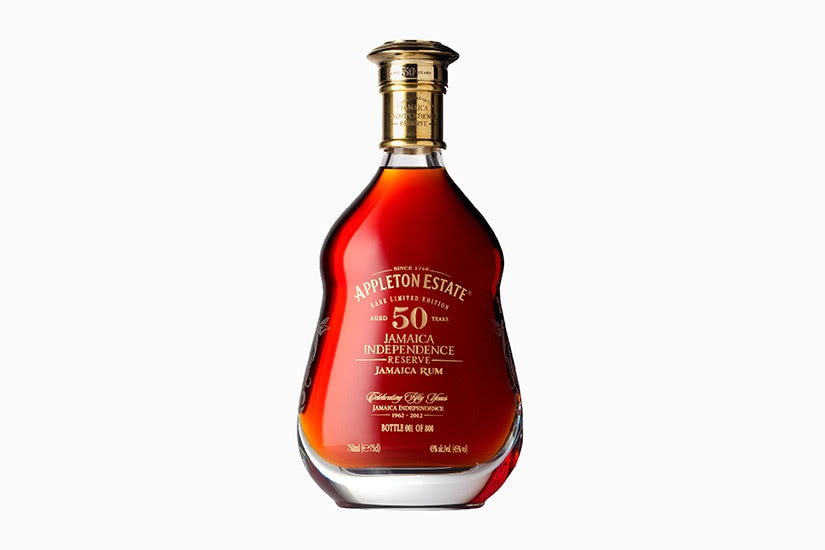 Founded in 1749, Appleton Estate has spent centuries perfecting its distilling methods. It produces some of the most exceptional spirits in the world from its home in Jamaica, in the Nassau Valley. The unusual terrain of its home creates a spirit unlike any other, perfected using a combination of unique weather, soil, and geographic demarcation.
The sugarcane used is exclusively grown on the Appleton Estate and takes the title of the oldest sugar estate and distillery in Jamaica. The brand's rum is perfected by Master Blender, Joy Spence, the first woman to be appointed Master Blender in the world.
As a result of its quality and dedication to perfection, Appleton Estate rum doesn't come cheap. The brand's 50-Year-Old offers an unparalleled tasting experience that's believed to be the oldest rum in the world. The dense, dark amber color of the liquid promises quality and its nose reveals honey, molasses and soft spices.
A sip of Appleton Estate's 50 Year offers an explosion of taste on the palate with prominent notes of maple sugar, vanilla, cinnamon, honey, and a dash of licorice. Its finish is almost endless; a rich and luxurious sip that keeps on going.
The most expensive rum: Appleton Estate 50-Year-Old Rum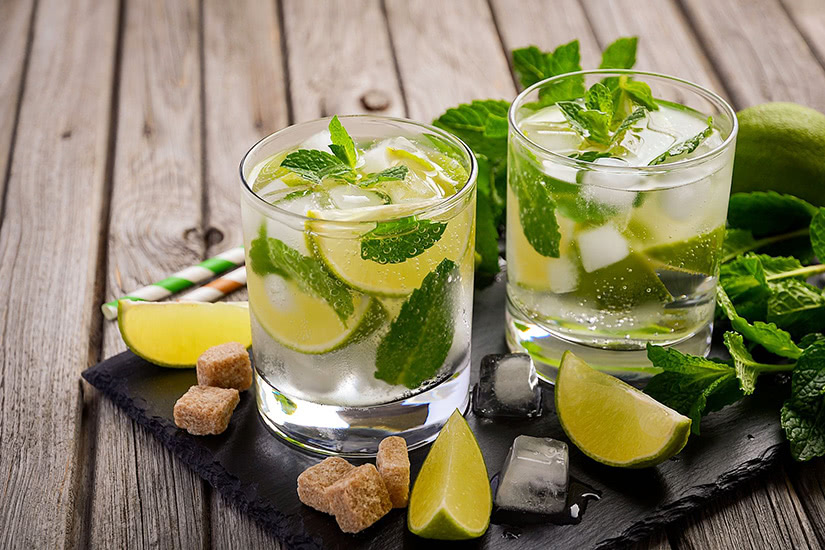 Learn more about rum: How rum is made
Unlike many other spirits that are limited to one geographic location, rum can be produced in many places across the world. It's a spirit made from sugarcane and has been made and sold in countries ranging from Nicaragua to The Philippines, Barbados, and India. Sugarcane comes in plenty of different varieties and each type and the region it's grown in plays a big role in the overall taste and aroma of the rum.
To produce rum, sugarcane is burnt, harvested, and milled for around 24 hours to keep it fresh and prevent deterioration.
There are two different methods of using sugarcane to produce rum. Most rums are made using sugarcane molasses, known as 'rhum traditional'. To do this, sugar is extracted from the cane juice and sold commercially and the remaining byproduct – molasses – is used to create the rum. Using this method, the rum is fermented for a longer period of time – up to a fortnight – before being distilled, bottled, and sold.
The alternate method is to use the freshly fermented sugarcane juice, in a method called 'rhum agricole'. These rums are commonly found on the French islands but are rare to find elsewhere. The sugarcane mixture is pressed to the point that all of the juice has been extracted before it's fermented with water and yeast and then distilled.
After either of these methods have taken place, the rum is blended and bottled or left to age. Rums that are aged in the Caribbean require less time to reach their peak due to the tropical heat and accelerated evaporation. Some brands finish their aging process in Cognac or wine casks for a unique flavor profile.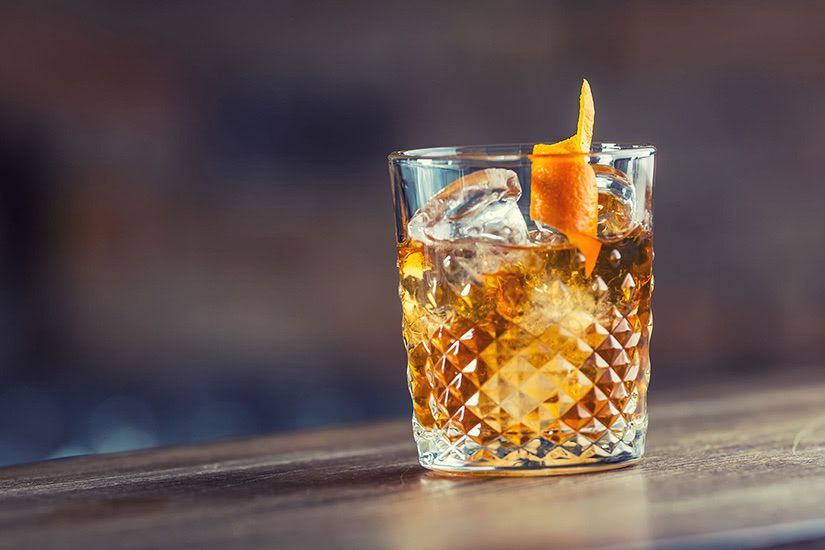 Terminology: The terms to know when talking about rum
Añejo: Añejo means "aged" and refers to rum that's been left for a period of time after being distilled and before being sold.
Cachaça: A Brazilian white rum made from sugar cane.
Demerara: A term for rums that originate from Guyana. The name stems from the Demerara river, home to the Demerara Distillers Limited (DDL) facility, rather than the type of sugar.
Overproof: Otherwise known as "Navy strength rum", an overproof rum is a spirit with an alcohol content that's higher than 57.5%. Many are bottled and labeled with "151", which is an alcohol content of 75.5%. These rums stem back to the 1730s, when the Royal Navy adopted rum as its spirit of choice onboard. The rum given to the Navy was burnt with gunpowder to check the proof of it. If it burnt, it was recognized to be high-strength or overproof.
Molasses: A by-product that comes from producing sugar. The molasses, a thick, dark brown syrup, are then mixed with water and yeast to produce rum.
Reserve: Often added to bottle labels to suggest a higher quality or especially premium bottle of rum. However, there's no legal regulation as to what makes a bottle a "reserve" and therefore both good and bad bottles of rum can come with this label.
Rhum agricole: A term used for rum that's distilled in the French Caribbean islands from freshly squeezed sugar cane juice rather than molasses. It's rare to find this sort of rum produced elsewhere in the world.
Rhum industriel: The traditional, more commonly-used method for producing and distilling rum. Made with molasses rather than sugar cane juice.
XO: XO stands for "Extra Old" and refers to rum that's been aged in barrels for at least six years.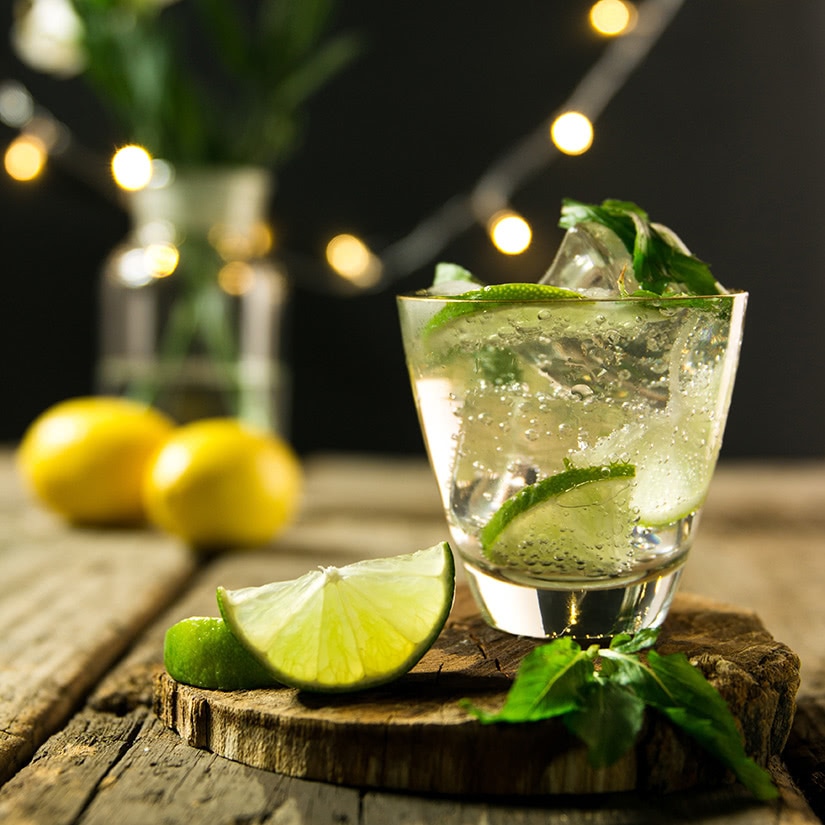 Our methodology to select and rank the best rum brands of the year
The worldwide nature of this spirit made selecting the very best a challenge. We delved deep into the huge number of white, dark, and spiced rums to select the brands and bottles suitable for each and every occasion.
We took into consideration the method of distilling the spirit, the sugars and colorings added to the bottle (if any), and the authenticity of the brand itself. Then, we weighed in a range of expert opinions, popular choices, and price points for each subcategory.
Frequently asked questions about rum