Svedka is a vodka built on contrasts. Originating from an idyllic 580-year-old town called Lidköping in Sweden, it's now a party favorite across the world and currently sits proudly as the biggest-selling imported vodka in the US.
It takes 4 lbs (1.8kg) of locally grown winter wheat to make each bottle of Svedka before it's distilled into the brand's crisp original vodka or mixed with a rainbow of different flavors like Strawberry Lemonade, Blue Raspberry, and Cucumber Lime. The brand might only be 22 years old, but it combines centuries of traditional vodka-making methods and then, of course, the modern additions of more unique flavors than you could ever possibly try in one night.
And, if you were wondering what the name means, it's a mashup of the words Svenska (the Swedish word for "Swedish") and vodka.
That's not to say that every bottle of Svedka is as colorful as it is flavorful: the brand's most popular offering is still its original, unflavored vodka. An award-winning choice, it's clean and pure: good enough to drink straight but versatile enough for more than an evening's worth of cocktail experimentation.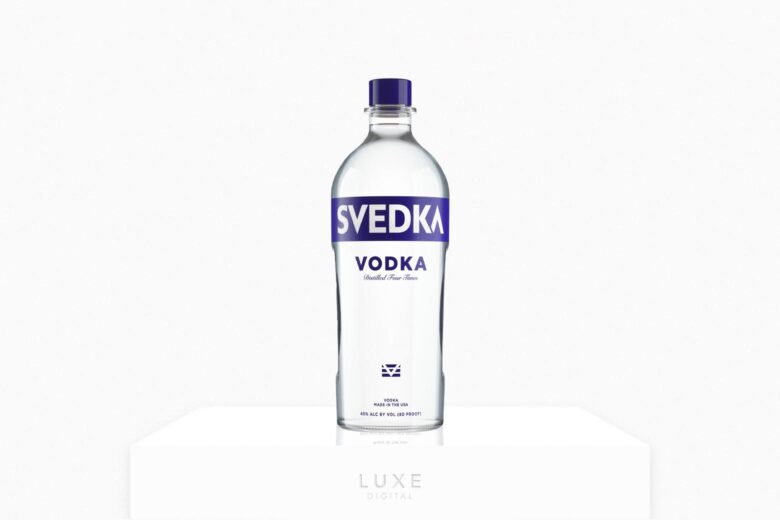 Svedka vodka bottle sizes and prices
| Bottle | Size | Price (USD) |
| --- | --- | --- |
| SVEDKA Mango Pineapple Flavored Vodka | 1L | $17 |
| SVEDKA Strawberry Lemonade Flavored Vodka | 1L | $17 |
| SVEDKA Vodka | 1L | $17 |
| SVEDKA Citron Lemon Flavored Vodka | 1L | $21 |
| SVEDKA Vodka 100 Proof | 1L | $20 |
Svedka's story starts in Sweden
Svedka vodka is distilled five times before being bottled and sold, which means it's smooth enough to drink straight but much more fun to use as an excuse to get creative. It's produced using crystalline water from one of the world's cleanest sources, Sweden's ice-cold underground springs, along with the country's hearty, flavorful winter wheat, which is harvested from the pastoral farmlands of Lidköping.
Exuberant, flamboyant, and confident are three of the words most closely associated with this brand, making its storybook-esque history a great example of an oxymoron when compared to Svedka's playful spirit. Because in contrast to its humble beginnings in rural Sweden, Svedka vodka is the personification of the friend who convinces you to stay out for one more drink, with a new fancy cocktail in hand that you'll end up ordering again and again.
Available in a rainbow of colors and flavors, it's a top choice for cocktail-making no matter what's on the menu. Keep it simple with the brand's original offering, a vodka renowned for its light, citric aroma, heavy body, and complex palate with hints of tingling pepper.
Or, delve deep into endless opportunities by slowly building up a collection of Svedka's more adventurous bottles. Take some time to explore all of Svedka's offerings, or stick with some of the most popular yet diverse flavored bottles like Mango Pineapple, Vanilla, Raspberry, Cherry, or Cucumber Lime.
And if you needed any more convincing that Svedka is at the top of the game when it comes to new creations, keep in mind that the brand recently released the first Rosé vodka by combining 5 percent rosé wine and its signature crisp spirit.
Along with its 35-40 percent vodka offerings, Svedka also produces a range of lower-alcohol bottles called Pure Infusions. With natural flavors and zero sugar, the range sealed the deal for Svedka's uncanny ability to find a vodka-based drink that anyone will enjoy. Sure, it might be a harder decision with an adult's Willy Wonka-style dreamland in front of you, but that's all part of the fun.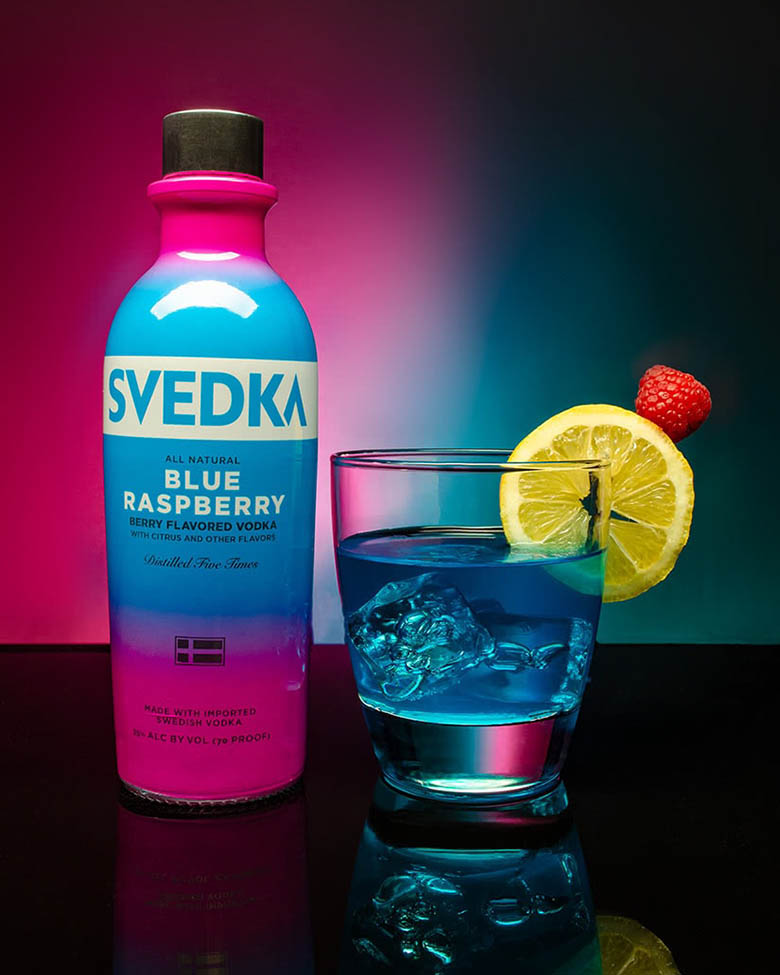 How to drink Svedka vodka
Many vodka aficionados insist on drinking the spirit straight but the beauty of vodka's simplicity means it's enjoyable in almost any form. The one thing you will want to remember, however you choose to serve your vodka, is to make sure it's ice-cold first. Chill it in the freezer before mixing to bring out Svedka's flavors and textures.
The neutral taste of Svedka means that while you can enjoy it neat or on the rocks, it's far more fun to mix into a range of cocktails. Pair Svedka's standard vodka with any number of different sharp and fruity mixers for an easy cocktail-making session. Or, do the opposite and pair Svedka's flavored vodkas with a simple mixer like lemonade, soda water, or tonic water.
Unlike other spirits, there's no one set style of glassware used for vodka. When using simple mixers like Coke, lemonade, or soda water, opt for a highball glass to benefit the carbonation or, if mixing up a round of bold concoctions, a cocktail glass is your best bet.
Svedka vodka cocktail recipes
Here are the best cocktails to make with Svedka's vodka.
Cosmopolitan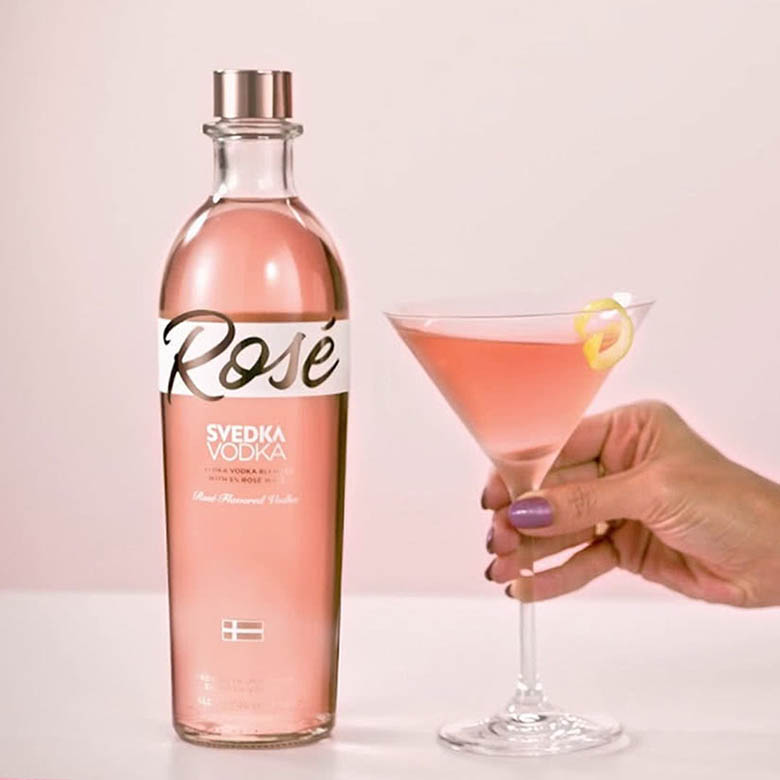 Ingredients
60ml Svedka Rosé vodka
30ml cranberry juice
22ml fresh lime juice
22ml triple sec
Lime wheel (for serving)
Cocktail recipes: This bright pink cocktail is a top choice across the world and goes down a treat whatever the occasion. Make it by adding all of the ingredients to a cocktail shaker filled with ice and shaking vigorously until cold. Then, double strain into a large cocktail glass and garnish with a lime wheel.
Blood Moon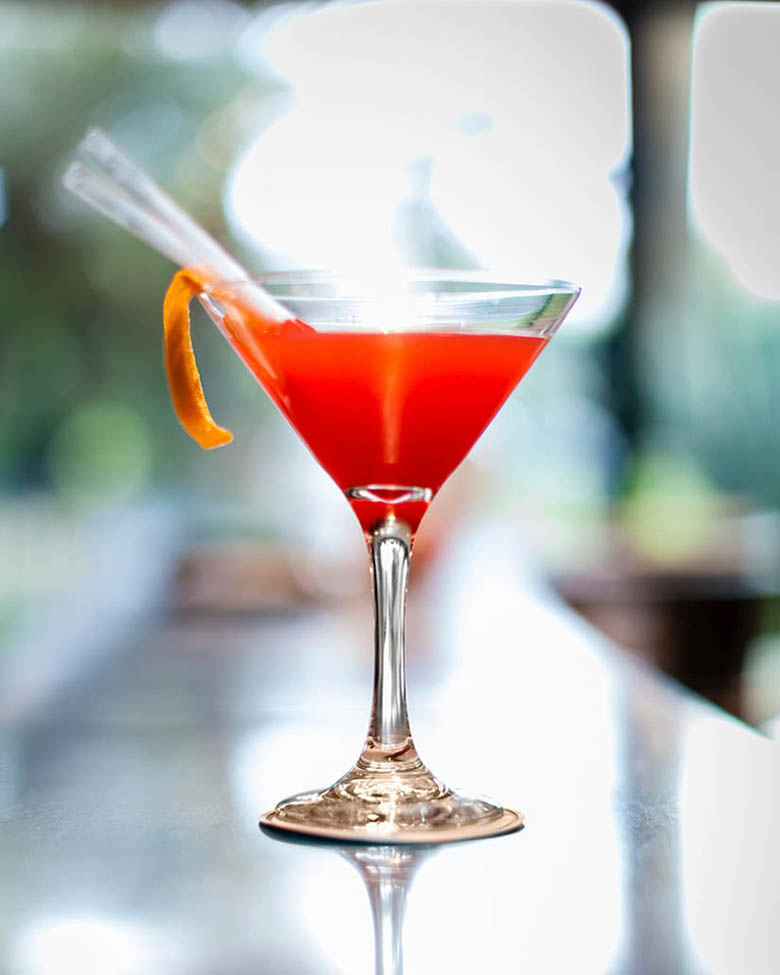 Ingredients
30ml Svedka Citron
30ml blood orange
15ml lemon juice
15ml Campari
90ml sparkling wine
Cocktail recipes: A zesty, tangy drink that's refreshing from start to finish, a Blood Moon cocktail is effortless to make and is a party favorite. Combine all of the ingredients together except the sparkling wine and shake until cold. Pour into a champagne flute and then top with sparkling wine. Garnish with a slice of blood orange and serve. 
Bloody Mary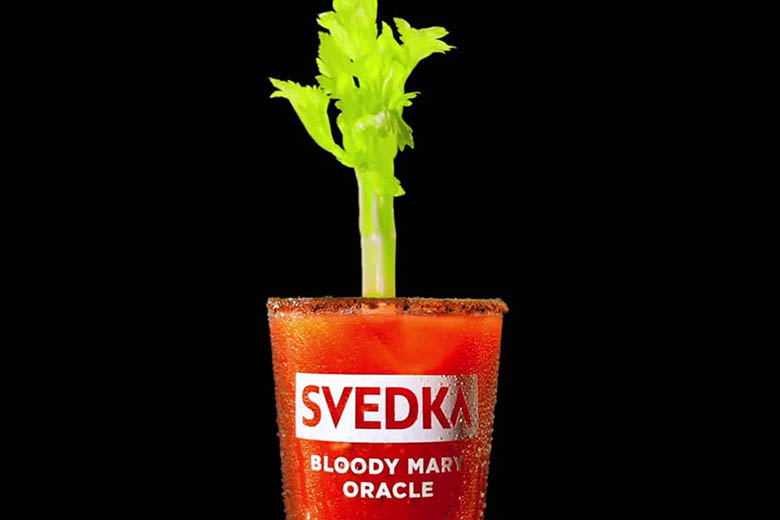 Ingredients
50ml Svedka Original vodka
250ml tomato juice
15ml lemon juice
few shakes Worcestershire sauce
few shakes Tabasco
pinch of celery salt
pinch of black pepper
2 celery sticks, to serve
Cocktail recipes: A hangover staple, a Bloody Mary is sharp, spicy, and savory all at once. Prepare by placing ice in a large jug and pouring the vodka, tomato juice, and lemon juice in. Add Worcestershire sauce and Tabasco sauce (three shakes of each or more if you like it spicy) with celery salt and black pepper before straining and pouring into a highball glass. Top with more ice and garnish with a celery stick before serving. 
Frequently asked questions about Svedka vodka
How much is a bottle of Svedka?
A 750ml bottle of Svedka's standard vodka is incredibly accessible and starts at around $15.99. A 1L bottle costs, on average, $19.99. Svedka produces a wide range of flavored vodkas, like Strawberry Lemonade ($18.99 for 1L), Citron Lemon ($19.99 for 1L), and Svedka 100 Proof, a stronger vodka that costs around $21.99 for 1L. Svedka also produces a range of Pure Infusions vodkas, with a lower ABV of 30% and which cost around $14.49 per bottle.
Can Svedka get you drunk?
Svedka's Original vodka has a 40% ABV which means that, yes, if you drink more than a few shots or mix up a handful of cocktails, it will definitely get you drunk.
What is Svedka made from?
Svedka vodka is distilled from Swedish winter wheat. It's produced in a town called Lidköping in the southern part of Sweden and is distilled five times before being bottled and sold.
Is Svedka good vodka?
Svedka is a popular vodka thanks to its subtle, rounded sweetness and accessible price point. It's the biggest-selling imported vodka in the US and also the US's seventh biggest spirit import. The standard vodka is a great choice for pairing with simple mixers like Coke or lemonade while Svedka's flavored vodkas like Citron, Cherry, and Peach are commonly seen in bars around the world.
How much alcohol is Svedka?
Svedka's standard vodka has a 40% ABV. The brand also produces a range of different strength vodkas, like its 100 Proof Vodka (50% ABV), its flavored vodkas like Strawberry Lemonade, and Citron, which are 35% ABV, and its Pure Infusions vodkas, like Ginger Lime, which are 30% ABV.