Tequila is the spirit that combines tradition with true artistry. With more than a thousand registered brands on the market, it's tough to pick the best tequila brands to sample this year.
Created by sourcing only the finest agave plants from the Tequila Valley in Mexico, Tequila is a spirit that's open to interpretation with any number of different varieties. While Blanco or silver tequilas make a perfect cocktail base, Reposado, and Añejo tequilas use their time in the barrel to create new aromas and flavors that are perfect for sipping.
No matter whether you're searching for the best budget tequila, the best tequila for a cocktail, or the best-tasting tequila, you'll find it on our list below.
No time to read through our entire list? Here are our absolute favorite tequilas:
Before we take a deep dive into the world of tequila, you can find out more about the terminology you should know about tequila and how tequila is made after our ranking.
The best tequila brands
If you're a listener of the All-In Podcast, we're still waiting on hosts Chamath Palihapitiya, Jason Calacanis, David Sacks, and David Friedberg to send us a sample of their tequila to see if it's worth a spot on our list 😉
1. El Jimador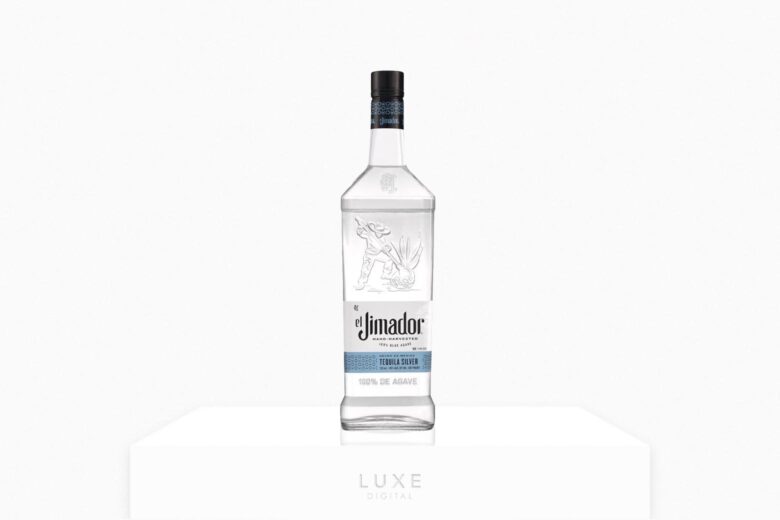 Despite being one of the cheaper brands on the market, El Jimador uses 100% agave in all of its tequilas. It's also currently the best-selling tequila in Mexico.
El Jimador's silver tequila is undoubtedly a strong choice for a budget tequila that's not lacking in either taste or authenticity.
It's an all-around successful bottle that can be found for around the $20 mark. It's a crisp tequila filled with citrus flavors, both fruity and spicy, and packed full of herbaceous notes.
Expect a spicy finish that's warming without burning. This tequila is well-loved, having won more than 22 awards in the past decade.
2. Corralejo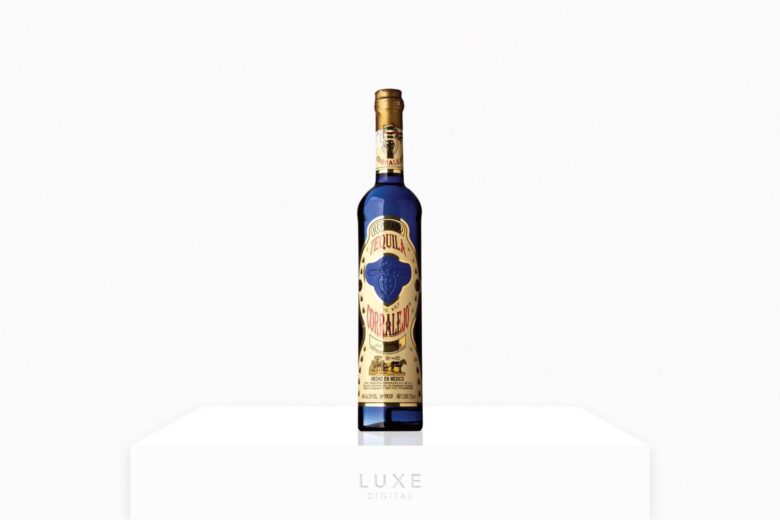 All tequilas must be distilled twice to class as tequila officially, but Corralejo takes it one step further with a triple distillation method. The brand uses a copper pot still, then a column still method, and finally, through the copper pot one more time before bottling and selling its tequila.
Another popular brand across Mexico, Corralejo's Reposado tequila, comes in a light straw color, thanks to the aging process. It's a tequila with an interesting nose, made up of a strong vanilla aroma and additional hints of peppercorn and pear.
A sip of Corralejo Reposado offers a smoky experience with a soft, silken finish. It's enjoyable when sipped straight or also mixed into a cocktail.
This versatile tequila is a great option for almost any occasion.
3. Don Julio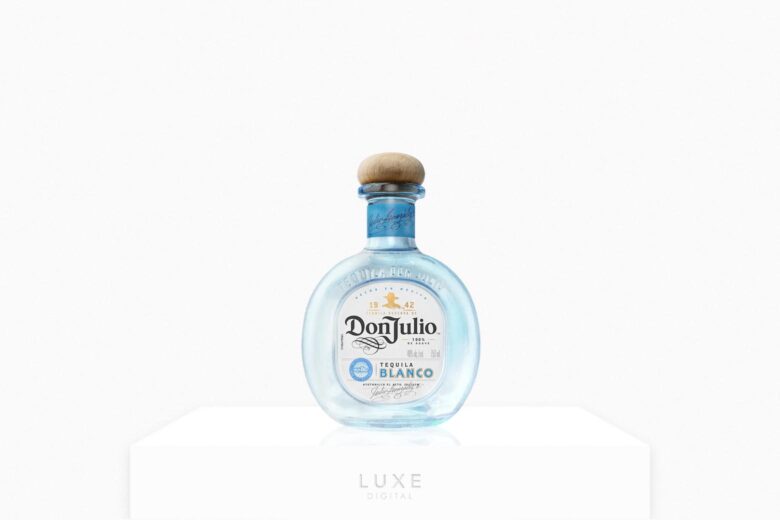 Another best-selling brand, Don Julio launched in 1942 and was named after Don Julio González, the brand's first Jimador. Owned by spirits-giant Diageo, Don Julio is enjoyed by tequila lovers all over the world and is known for being a staple brand.
Don Julio Blanco is the starting base for all of the brand's tequila offerings. It's a deliciously smooth tequila that's enjoyable on its own and full of flavor.
The brand uses a time-honored distillation process to create its best-selling spirit and offers a crisp agave flavor and hints of citrus.
It's a popular choice that's known for being worthy of far more than its price point would suggest.
If you want further explore the world of Don Julio, we have an entire story on Don Julio's premium tequila collection, the interesting history of the brand, and the best cocktails to mix it up with. And if you want an equally delicious tequila for less than $50, check the latest price for Dwayne Johnson's Teremana Tequila.
4. T1 Tequila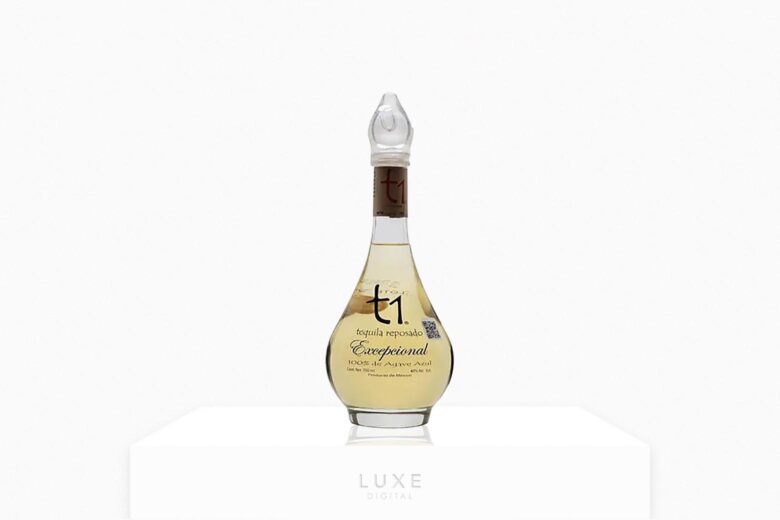 T1 is produced by Master Distiller Germán González, great-grandson of General Manuel González, former President of México between 1880 – 1884. It's a brand known for its numerous connections: Germán González's father also launched the first ultra-premium tequila imported into the United States: Chinaco.
So it's fair to say that T1 was produced as a result of learning from only the best. The brand uses only mature agave plants from the Mexican highlands, ensuring a higher concentration of natural sugar.
T1's reposado tequila is aged for six months in "very old" Scotch barrels before being bottled and sold. It's a tequila bursting with flavor – most prominently creamy flavors of cinnamon and ginger alongside stewed agave. A deeper taste of the bottle offers hints of pine nuts with a mellow finish. It's one you'll buy again and again. And if you want something even older, check José Cuervo. It's the oldest tequila brand in the world.
5. Herradura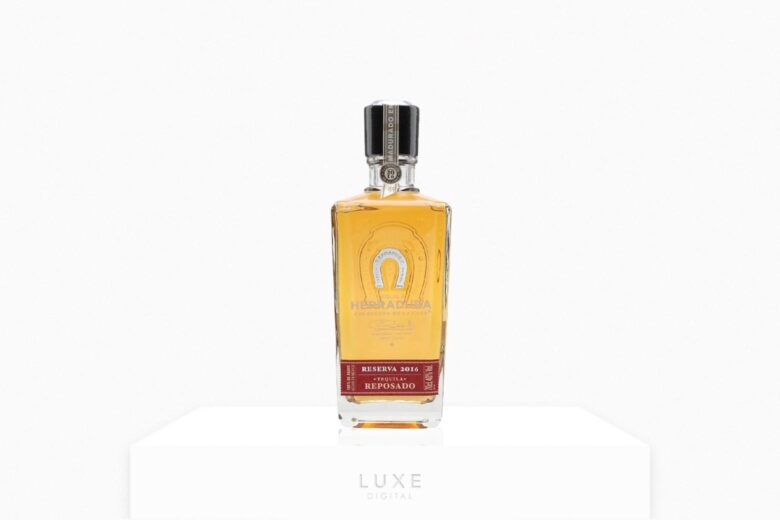 Herradura was founded in 1870 by Félix López, and the business remained in the family for more than 125 years before being sold. The family recipe is renowned for being a success and has paved the way to put Herradura at the front of many tequila fans' minds.
It's a premium brand that offers a unique tasting experience due to the aging process used, particularly its Reposado offering.
Herradura's Reposado Tequila Colección de la Casa Port is fermented naturally with wild yeast before being matured in hand-selected vintage Port casks from the Douro Valley in Portugal for two additional months.
This additional process results in a tequila that'll make you want a second sip to really enjoy the varied flavor profile. Along with traditional notes come hints of port, plum, and pepper, with undertones of dark chocolate.
It's considered one of the best tequilas produced from port barrels and is widely regarded as a top option for a delicious-tasting spirit.
6. Grand Mayan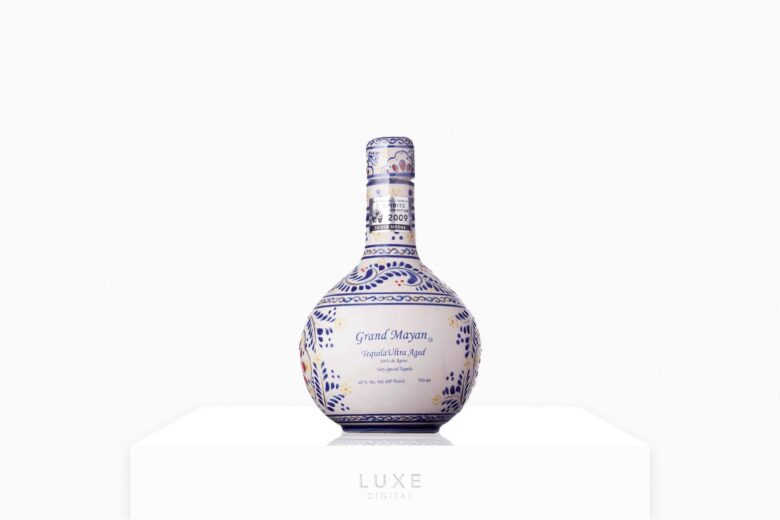 Grand Mayan is an exciting tequila that proves that, sometimes, appearances are spot on after all. It has won awards both for taste and presentation over the last few years and promises an extraordinary, smooth-tasting drink served in a beautiful bottle.
Each bottle is handmade and hand-painted by Mexican artists.
The Ultra Aged variety is dark in color and has a scent to match. It's a tequila that'll draw you in from the offset with a rich aroma of nuts that's equally as delicious on the palate. It's aged for five years in total and has won multiple gold medals and first-place awards for its taste.
It's a tequila created for sipping and enjoying, which makes it perfect for a good margarita. Pair your Grand Mayan with all the necessary ingredients for a top-quality cocktail. For another superbly smooth tequila, also check the latest price of 1800 Tequila.
7. Cazcanes No. 9 Blanco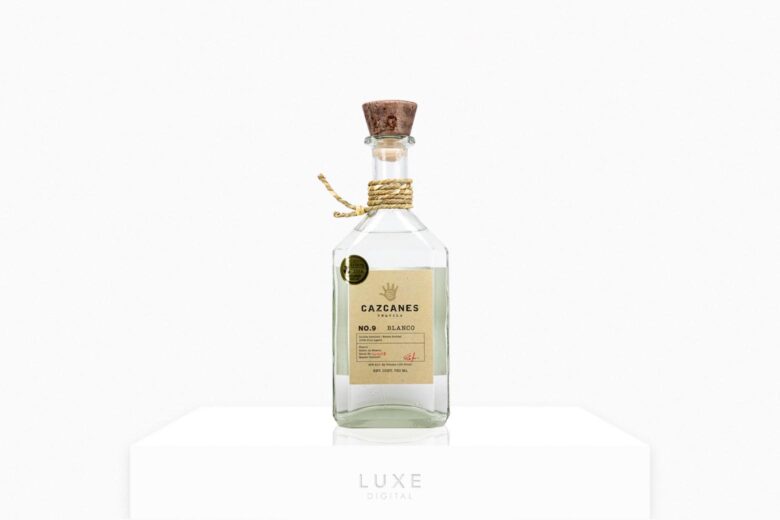 Cazcanes claims to use the "lost art of making tequila" to produce its spirit – a slightly different method to how most distillers create theirs. The brand's name comes from the Cazcanes Indians, the only indigenous people of Mexico never conquered by the Spaniards. And its production method uses the original 300-year-old Indian recipe used when tequila was first made.
It's a boutique-style distillery that produces small-batch tequila sold in custom-made bottles.
Its No. 9 Blanco offering won the 2018 best-unaged wine spirit at the San Francisco World Spirits Competition, and for a good reason: it's a truly enjoyable blanco tequila.
This crystal clear tequila is clean, dry, and smooth to the taste, with a huge range of aromas. Expect a combination of floral, sweet, and citrus notes on the nose, with a hint of candy cane to round it off. Its finish is mostly floral with a final touch of black pepper. For its price, it's an excellent tequila that surpasses expectations.
8. Tanteo Cocoa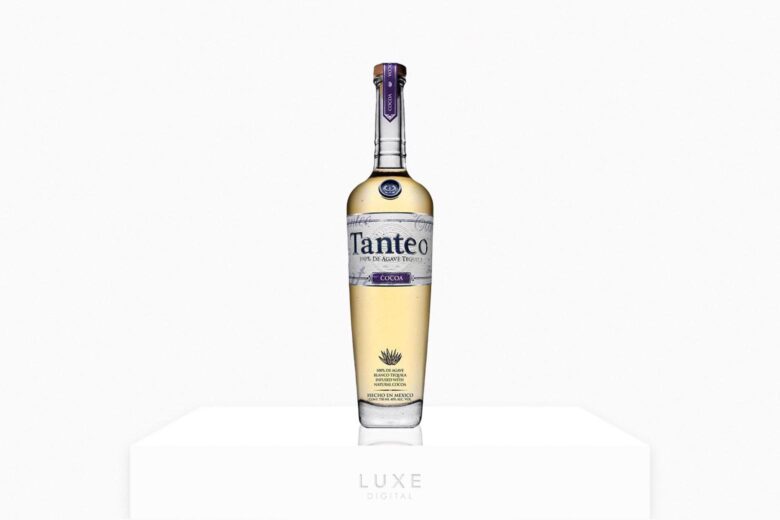 There might be a fairly wide range of flavored tequilas on the market, but by far, the best comes from Tanteo. The brand was founded in 2009 and prides itself on creating infused, 100% agave spirits.
Tanteo produces award-winning artisanal tequilas in a class of its own. It uses blanco tequila with fresh peppers infused by hand in the hills of Jalisco, Mexico, resulting in a delicious and unique tequila to sample at least once.
The Tanteo Cocoa is exactly that: a chocolate-infused tequila that combines the traditional flavor notes of the spirit with a savory heat from peppers and a sweet note from the natural chocolate extracts.
It might not be a tequila aficionado's first choice on the menu, but for someone looking to delve deeper into the world of the spirit, it's a strong choice to add to the roster.
9. Azunia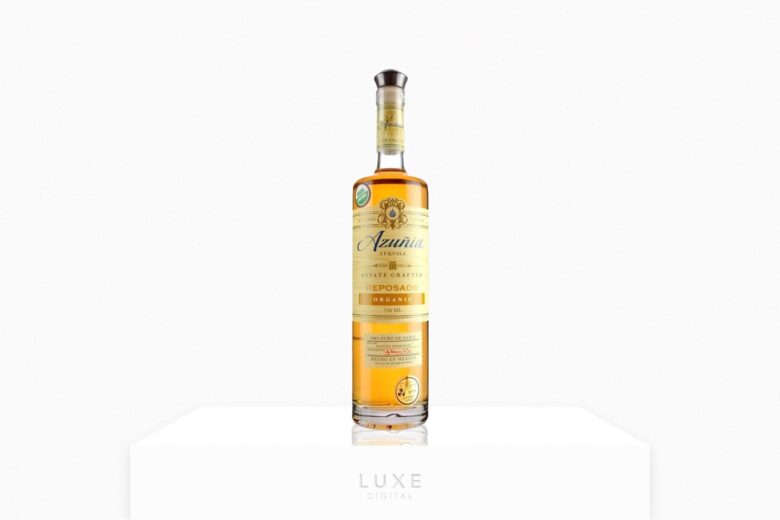 Azunia produces a range of tequilas that work as an excellent accompaniment to food. The brand's spirit offerings come exclusively from the heart of the Tequila Valley, promising rich bottles with plenty of depth.
There are endless options for food pairings that work well with tequila. There are around 600 possible aromas to be found inside a bottle (in comparison to about 150 in a bottle of wine), which makes tequila the perfect spirit to enjoy alongside a wide variety of dishes. Not sure where to start? Try pairing your tequila with chorizo, dark chocolate, ceviche, or roasted tomato-based dishes.
Azunia's Tequila Reposado is filled to the brim with authentic flavor. It's rested for eight months before being bottled and offers a light agave aroma with hints of butterscotch and wood. The warmth stemming from this bottle makes it an excellent after-dinner treat or a strong addition to any course.
10. Dos Lunas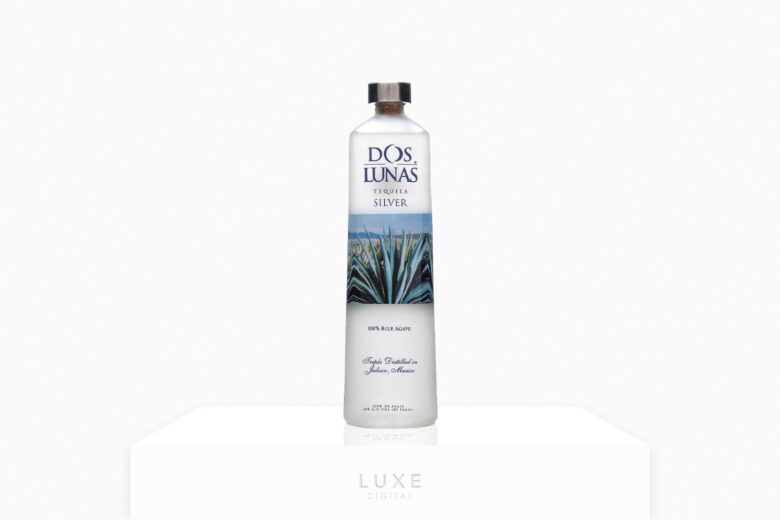 Dos Lunas started producing tequila after its founder, Richard C. Poe II, watched a group of people visibly cringe after drinking the spirit in a bar. The brand's goal was to create delicious-tasting tequila that was enjoyable to drink. It uses a "cold filtration process," believed to produce lighter-bodied, sweeter spirits.
In order to do such a thing, Dos Lunas takes a lot of care over the production of its spirits. It has the first triple-distilled silver tequila and avoids the use of off-site bottlers, preferring to do everything from scratch itself. It promises its agave to be from herbicide and pesticide-free fields and its tequila to be free from glycerin and calcium chloride, commonly found in other brands.
Its silver tequila is crystal clear and incredibly smooth. It's a great option for a cocktail base and has won awards across the world for its versatility and popularity. Its neutral flavor works well in a wide range of tequila-based cocktails.
11. Casa Dragones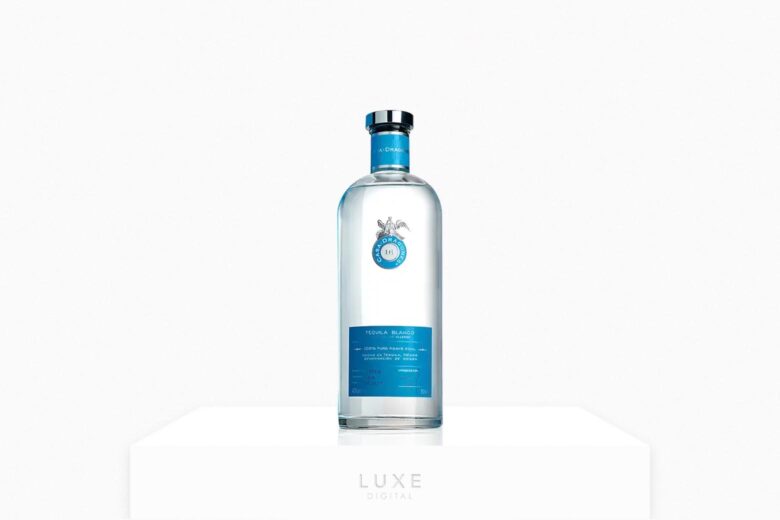 Casa Dragones is a brand that focuses entirely on producing sipping tequilas that are both exceptional in quality and interesting to taste. Its ultra-premium, small-batch tequila comes in a numbered and hand-signed bottle.
Few tequila brands can hold the title of "sophisticated," quite like Casa Dragones.
The Tequila Blanco is one of the smoothest silvers on the market, offering semi-sweet agave notes with a hint of pepper throughout. On the nose, inhale grapefruit and green apple notes and wait for a final hint of almond.
This is a tequila that works wonderfully in cocktails but deserves to be enjoyed neat. It's deliciously smooth and crisp along the way, with a huge range of notes that'll keep any tequila lover happy.
12. Fortaleza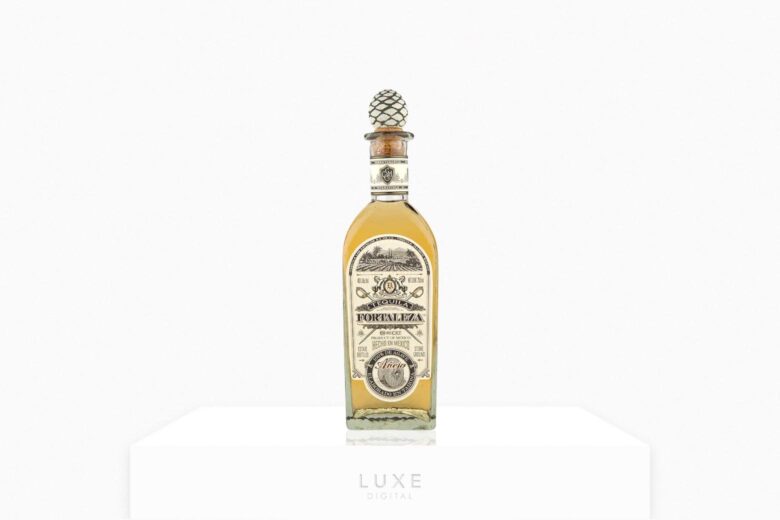 A brand that's popular with tequila aficionados worldwide, Fortaleza is renowned for producing some of the finest tequila in the land. Five generations of care and attention have resulted in a spirit that's unmistakable on the table.
Everything Fortaleza does is done with quality in mind, even down to the individually blown glass bottles. It's a brand that proudly showcases its origin from start to finish, and it's definitely an unmissable tequila to sample.
Fortaleza's Tequila Añejo is one of the best from an already high standard. It's a highly-praised and perfectly-aged añejo, left to rest for 18 months in American oak barrels. The primary notes are caramel, vanilla, butterscotch, and cooked agave with secondary hints of pineapple, peach, orange blossom, nutmeg, and raisin in the nose.
It's rich and complex, combining sweet and citrus notes for an unforgettable tequila.
13. Casa Noble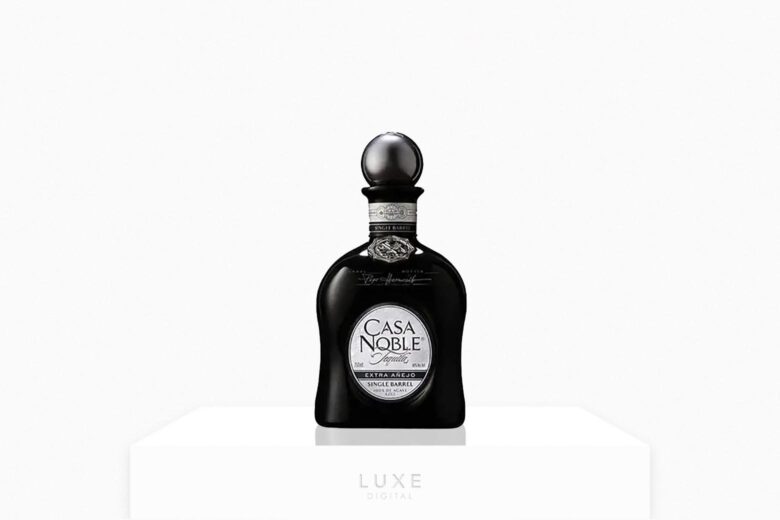 Casa Noble creates tequila that you'll want to tell your friends about. The brand's expertise stems from seven generations of distilling the spirit on an almost personal level. Each bottle of Casa Noble is distributed in individually numbered bottles signed by Pepe Hermosillo, Maestro Tequilero, and Founder.
The Single Barrel Extra Añejo Tequila is an extremely rare bottle that's renowned for being one of the best on the market. There are between 300-360 bottles produced per batch, aged in some of the finest, hand-selected, lightly charred French white oak barrels for four to five years.
It's certainly a complex bottle, offering notes of vanilla, chocolate, hazelnut, and butterscotch. The primary aromas are mostly sweet, but a further taste will reveal coffee, citrus, and black pepper. It's got a strong bourbon flavor and works as a fine sipper.
14. Clase Azul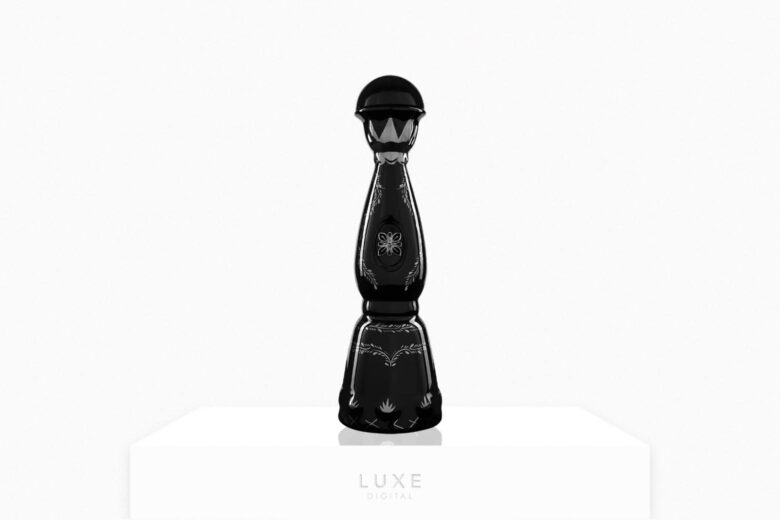 Clase Azul offers the sort of tequila you'll buy as a present and then want to keep for yourself. It's a brand that offers enjoyment the entire way through, from the buying process of choosing a unique bottle to the sipping of what's inside.
Every bottle of Clase Azul is hand-crafted and individually painted, making this drink quite literally one-of-a-kind. These beautiful bottles are well-deserving of a central place in the liquor cabinet.
Clase Azul raises expectations with its attention to detail on the outside, and these expectations are fulfilled when it comes to sipping the rested tequila, too.
This bottle is quite literally in a league of its own, produced in numbered batches of 100 per time, which are quickly purchased by collectors. Each bottle is aged for five years in ex-sherry casks from Spain before being bottled and sold. The quality inside is also visible outside the bottle: hand painted with platinum, a silver agave medallion, and a label applied using 24-karat gold.
15. Patrón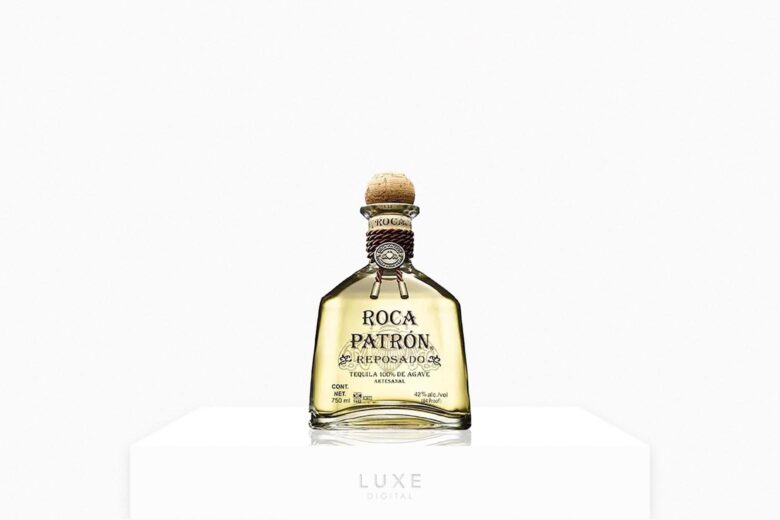 Everything Patrón produces is of premium standard. The brand is known for being accessible to both tequila lovers and newbies of the spirit, with a welcoming range of bottles to suit every taste. It's a versatile brand that somehow maintains a small business mentality while selling thousands of bottles.
Patrón's production team is made up of a tiny 30 people, who all combine their individual expertise to create one of the world's most-loved tequilas. All of the brand's creations are made at Hacienda Patrón, home to the distillery since 1989.
The "Roca" range of spirits refers to those that have been produced in smaller batches with even greater attention to detail. For an impressive all-around tequila, the Roca Patrón Reposado is definitely a strong choice. It's smooth and balanced, with hints of ginger, wood, cooked agave, and citrus.
This Reposado is aged for three months in American oak ex-bourbon barrels. Expect vanilla sweetness, strong agave notes, and a hint of chocolate on the nose.
Curious to learn more about the secret behind our favorite tequila of the year? Check our in-depth review of Patrón Tequila.
Learn more about tequila: How tequila is made
The art of tequila-making starts long before the distillation process. The spirit is made from agave, a spiky Mexican plant resembling a cactus. There are 166 different varieties of this botanical, and 125 of them can be found in Mexico. But only one, the Agave Tequilana Were Azul or Blue Agave, can be used to produce tequila. The plant needs to be harvested during particular points of the year for best results and registered with the Tequila Regulatory Council in order to be used for tequila legally.
It can also only be produced using land within the DOC Tequila region, inside the Mexican state of Jalisco, and in some municipalities in Guanajuato, Michoacan, Nayarit, and Tamaulipas.
When it comes to the actual production of the spirit, the process isn't any more straightforward. The harvested Piñas – the heart of the plant used to produce tequila – from the agave are steam-baked to bring out the sugar, which can then be fermented to produce alcohol. After cooking, the Piña is shredded to release the juice, which is then made into alcohol using yeast.
In order to be considered tequila, the mixture must be distilled at least twice. This is traditionally done using a combination of copper or stainless steel stills.
The final step of the process is the optional maturation. A blanco or silver tequila is bottled and sold immediately – or up to a period of 60 days – after the second distillation when the liquid is clear. But a Reposado (rested) or Añejo (aged) tequila must be aged in oak for a longer period before it's bottled.
Tequila must be bottled at a strength between 35%-55%, and distilled water is used to dilute it to this strength. However, it's often exported abroad in bulk, where the distillation regulation can vary. For example, in the United States, the minimum strength allowed is 40%, while across Europe, it's 37.5%.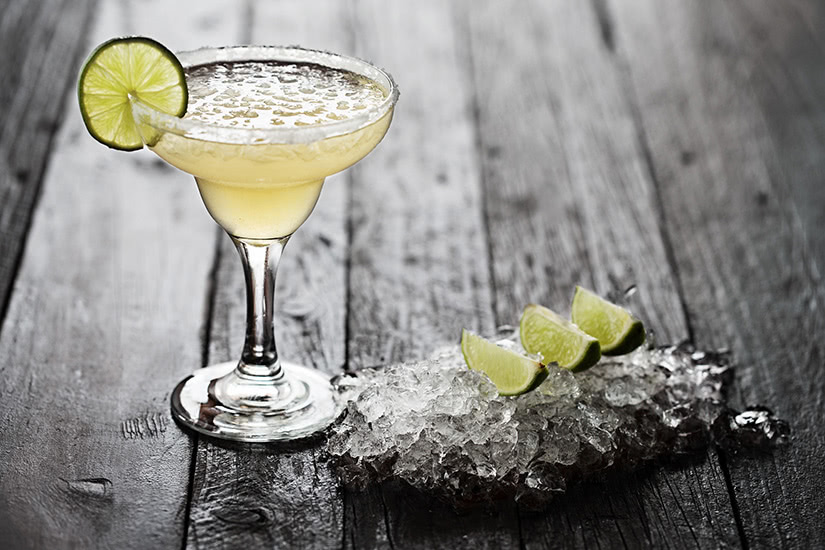 Terminology: The terms to know when talking about tequila
Añejo: Tequila that has been aged for at least a year, usually in ex-bourbon casks. These are best enjoyed on the rocks to draw out all of the unique flavors from the bottle.
Blanco/Silver: Unaged tequila, which is usually bottled immediately after a second distillation. A tequila is considered Blanco as long as it's bottled within 60 days of the second distillation. This is the most common variation of tequila and is often used in cocktails.
Blue Weber: The only type of agave plant allowed to be used in the tequila-making process.
Extra Añejo: This term was only introduced in 2006 and refers to tequilas that have been aged for a minimum of three years in oak barrels. These are rarer bottles and come at a higher price point due to the aging process.
Gold/Oro: Mixto tequilas that have added colorings. These tequilas come at a lower price point, and the addition of artificial colorings is done to simulate the color created from aged tequila.
Jimador: The name or term given to a farmer who grows and harvests the agave plants for tequila. The role is often passed down through generations, and the Jimador is able to tell the precise moment when the agave is ripe and ready for harvesting.
Mixto: Unless your bottle of tequila states that it contains 100% agave, it's a mixto tequila. This term literally translates to "mixed" and refers to a tequila that's made with a combination of agave juice and cane sugar juice. It means the tequila contains more than 51% Blue Weber agave but less than 100% and is likely of lesser quality. It also comes at a lower price point.
Piña: The name of the middle of the agave plant, which typically looks very similar to a pineapple. These can grow up to the size of a small car.
Reposado: Reposado translates to "rested" and refers to tequila that's left to age between two months to a year.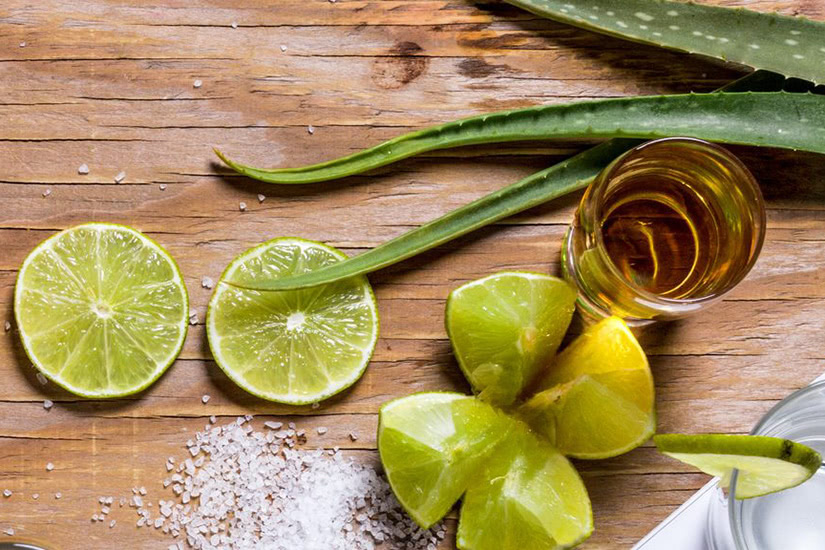 Our methodology to select and rank the best tequila brands in the world
There's no doubt about it that tequila is a complex spirit. With countless distilleries, aging categories, and flavor profiles, choosing the top 15 brands was no easy process. In order to select the very best for this list, we took into account factors, including the authenticity of the distillery, the aging process of its bottles, and the expertise used to create its offerings.
We also looked at expert and popular opinions alongside the aroma and taste combinations produced during the distilling process.
Frequently Asked Questions about tequila