Crystal Head vodka created quite a stir when it first arrived on the drinking scene back in 2008. Probably something to do with that eye-catching skull-shaped bottle. It looked like an ancient relic discovered from some bygone civilization. And guess what? It basically was. 
The creation of actor Dan Aykroyd and artist John Alexander, Crystal Head vodka was inspired by the legend of the 13 Crystal Skulls, an ancient-myth-come-conspiracy-theory, the details of which you'll have to keep reading to find out. Just know that the legend's spiritual and supernatural claims sound a lot like the beginning of a Hollywood action-thriller.
Indeed, these mysterious artifacts were also the inspiration behind Steven Spielberg's Indiana Jones and the Kingdom of the Crystal Skull. But the appeal of Crystal Head vodka doesn't end with the bottle and its association with ethereal powers, spiritual enlightenment, and Harrison Ford.
Crystal Head vodka itself is just as remarkable as its vessel. Crafted from corn, it's distilled four times and filtered seven times—including three times through diamonds. Yes, diamonds.
According to New Age wisdom, quartz crystals encourage healing and positive energy. We don't know if this is true, but we sure like the sound of sipping a cool drink of positivity in the evening.
Crystal Head Vodka is the kind of drink enjoyed by former rock stars who spend summers at Burning Man or doing yoga in remote tropical jungles. Or anyone who likes making cocktails full of character and extravagance.
Imagine a party where you serve world-class vodka in a skull-shaped bottle. Because having fun isn't just the remit of tequila and rum. Crystal Head Vodka definitely knows how to have a good time too.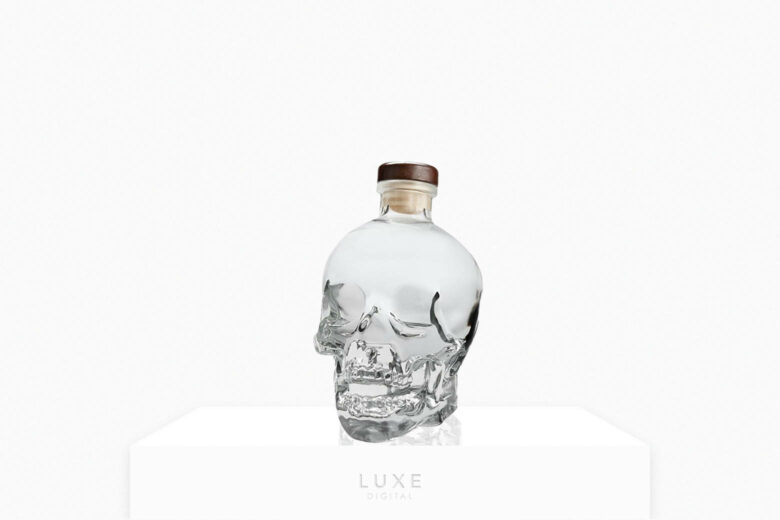 Crystal Head bottle sizes and prices
| Bottle | Size | Price (USD) |
| --- | --- | --- |
| Crystal Head Vodka Original | 50 ml | $10 |
| Crystal Head Vodka Original | 750 ml | $50 |
| Crystal Head Aurora | 750 ml | $60 |
| Crystal Head Vodka Original | 1750 ml | $110 |
| Crystal Head John Alexander Limited Edition | 750 ml | $120 |
| Crystal Head Rolling Stones Limited Edition | 750 ml | $130 |
Crystal Head: the story behind the brand
Crystal Head vodka is the rather quirky brainchild of Hollywood actor Dan Aykroyd, of Ghostbusters and Blues Brothers fame, and world-famous fine artist John Alexander. It was established with the express aim of creating the purest vodka possible.
But they didn't stop there. A vodka of this quality needed a vessel that was equally astounding. Made in the Bruni Glass factory in Milan, these bottles take inspiration from ancient legend and lore. Because who doesn't like their drinks full of mythos and mystery?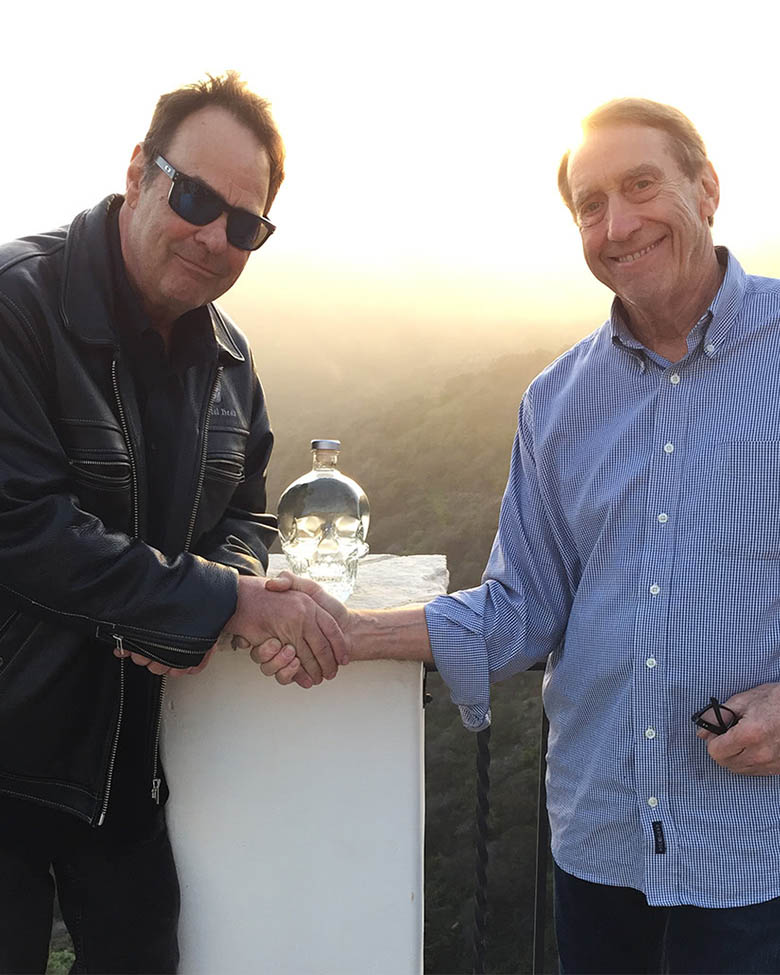 Crystal Skulls: legends and myth from Mesoamerica
The idea behind Crystal Head vodka was born from an ancient legend of 13 skulls made from crystal and belonging to the ancient Mayans, who instilled all their knowledge of the world into these quartz heads.
The skulls are purported to bring supernatural powers and spiritual enlightenment to those who possess them. 12 represent the various planets. The 13th represents human consciousness. Over 35,000 years old, these heads are believed to impart healing and psychic abilities to those in their presence.
True or not, it's a pretty cool idea. No surprise, then, that it also caught the attention of director Steven Spielberg. It just so happened that at the same time Crystal Head vodka was being developed, Spielberg was filming Indiana Jones and the Kingdom of the Crystal Skull. Aykroyd contacted Spielberg, and the director said he'd be happy to serve Crystal Head vodka at the premier.
So if you're looking for a blockbuster-worthy vodka with ties to ancient legend, as well as the potential power to evoke spiritual transcendence (aren't we all?), then Crystal Head has you covered.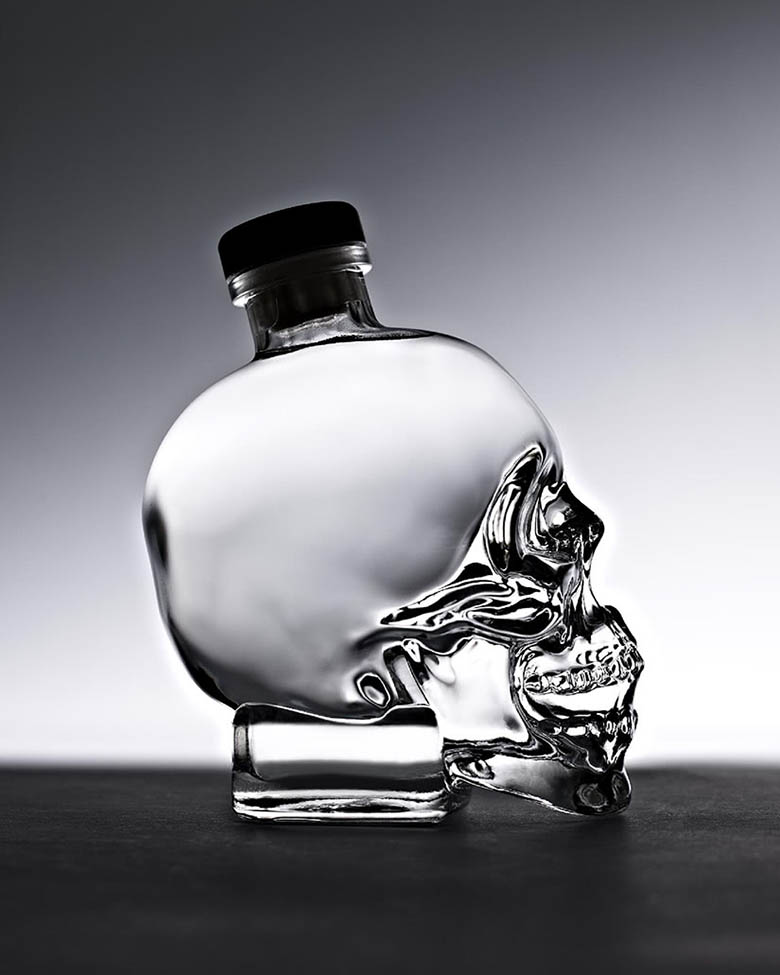 How is Crystal Head vodka made?
The makers of Crystal Head vodka deal only in superlatives. By which we mean, only the best and highest quality ingredients and materials are used at every stage of the process.
Crystal Head vodka begins with the highest quality peaches and cream corn. This is distilled four times to produce a neutral grain spirit. This spirit is blended with pristine water sourced from a deep glacial aquifer in Newfoundland, Canada, where the distillery is located.
This liquid is then filtered seven times. Three of those times it's passed through layers of Herkimer diamonds. These 500-million-year-old crystals are some of rarest semi-precious stones found on Earth. So when drinking Crystal Head, you're sipping vodka that's rubbed shoulders with some serious luxury.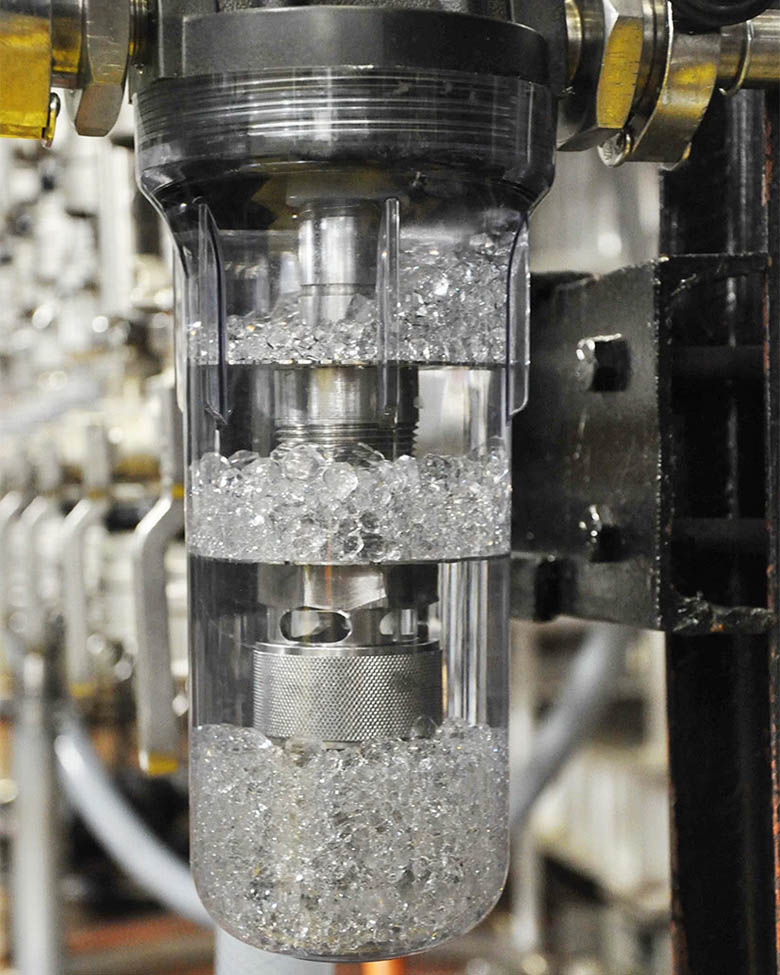 Crystal Head today: awards, acclaim, and A-lister fans
Crystal Head vodka has received huge acclaim since it first appeared on the market back in 2008. Fans include Keith Richards and Johnny Depp, further cementing the rock 'n' roll status of this vodka. In fact, it was the official vodka of the Rolling Stones Anniversary Tour in 2013.
The spirit has also been a winner at the highly respected and world-renowned San Francisco World Spirit Competition—not once, but twice.
Crystal Head Aurora: spirit meets stars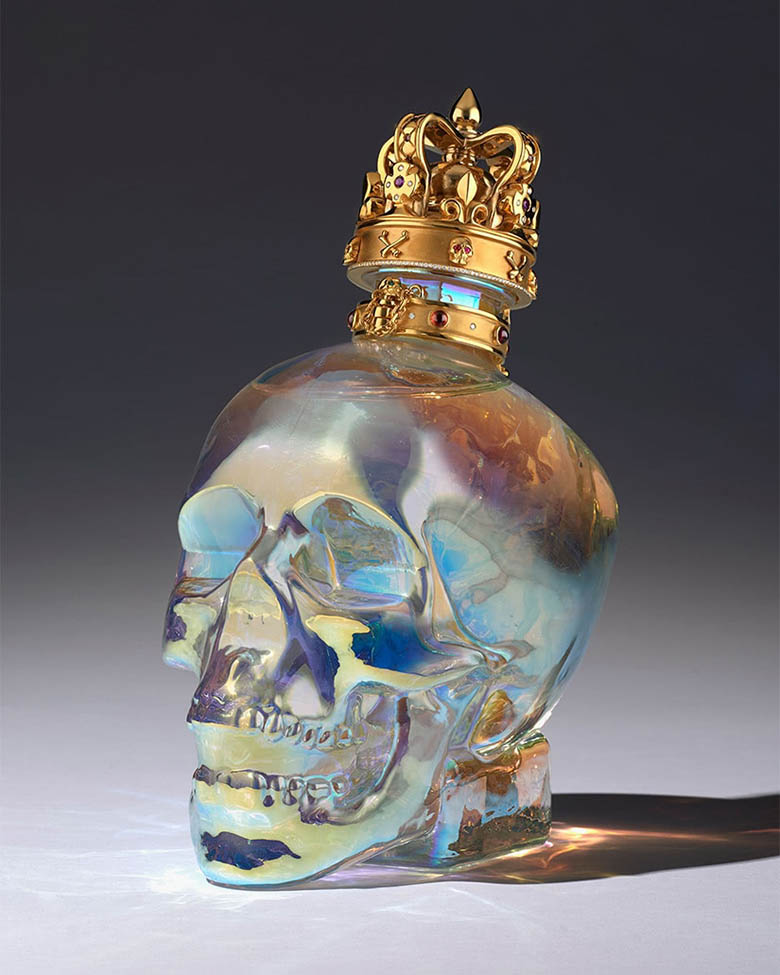 The Crystal Head Aurora was created as a tribute to one of the world's most incredible natural phenomena: the Aurora Borealis. This mysterious and magical aerial display, which takes place in the skies of polar regions, is the inspiration behind this intriguing alternative to Crystal Head Original.
So what makes Crystal Head Aurora different from the Original?
Firstly, it's distilled five times—because four just isn't quite enough when you're aiming for perfection. It also tastes different because it's made using high-quality English wheat. The flavor is bolder, drier, a little bit grassy, a little bit spicy, with notes of lavender. 
Then there's the bottle. Don't worry, you still get that iconic skull bottle. But this time with an iridescent finish that evokes the Northern Lights themselves. Have a look for yourself and take a moment to imagine that cheeky face grinning out from the top of your home bar.
Fancy something with fine art credentials? As well as Crystal Head Original and Crystal Head Aurora, there's a limited-edition John Alexander Crystal Head bottle, designed for the brand's 10th anniversary. Inspired by Alexander's painting, Dancing on the Water Lilies of Life, only 25,000 bottles have been produced.
What makes Crystal Head so special?
Aside from the skull-shaped bottle, Crystal Head vodka is special thanks to two things: filtration and flavor. 
The vodka is most notable for its purity—a result of being distilled four times and filtered seven times. It also contains no artificial additives, no glycerol, oils or sugars. Nothing extra is added. What you see is what you get: a vodka that is distinctly clean and very refreshing.
The purity of the crystal head means that it tastes quite neutral—making it a great base for cocktails. If sampling neat, it has a sharp taste with some vanilla-like tones and a slight pepperiness—all of which add to its drinkability.
How to drink Crystal Head vodka
The best way to drink Crystal Head vodka is as a shot. Pick up a bottle online, leave to chill in the freezer, and, when you're ready, pour a shot glass and knock it back.
Or sip it. You're the boss. Just know that it was designed to be enjoyed neat. Because a drink this pure and clean is best sampled straight.
That said, vodka, by definition, is meant to be flavorless, and so you may want to add a little mixer. Mixing vodka with soda is a classic—just add some lime for additional flavor. Tonic water is another option and orange juice is also popular. 
The best Crystal Head cocktail recipes
Crystal Head is sensational in a cocktail. Having undergone such an unimpeachable filtration process, it's as smooth and pure a vodka as you're ever likely to taste. The result? It's a blank page, ready for the inner mixologist inside you to get creative and start shaking up some mind-blowing cocktails.
The Crystal Cosmo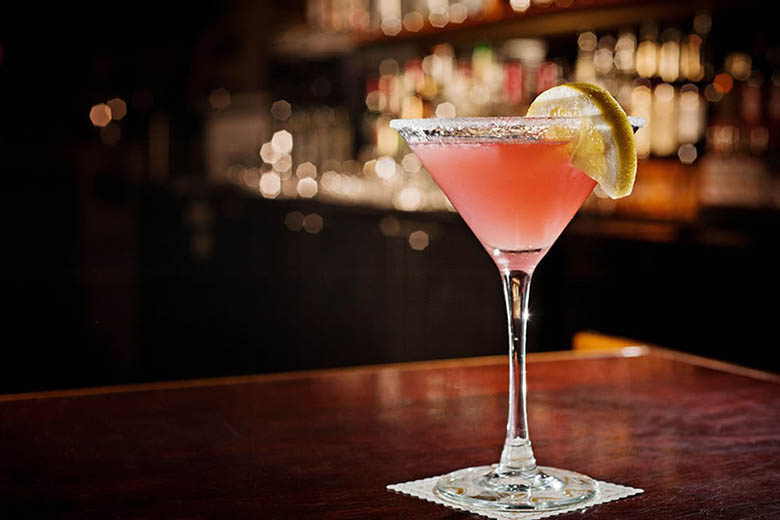 This take on a classic Cosmopolitan is the perfect party drink. A winning combination of sweet and sour, a Cosmo is already a timeless cocktail. Using Crystal Head vodka elevates it further still. It's simple to make, popular with just about everyone, and looks bright and cheerful in the glass with its wickedly hot pink coloring. 
Ingredients:
45 ml Crystal Head Vodka
30 ml cranberry juice
15 ml Cointreau
15 ml fresh lime juice
Lemon or orange peel
Cocktail recipes: Add the vodka, cranberry juice, Cointreau, and lime to a shaker with ice. Shake hard, then strain into a chilled martini glass. Garnish with lemon or orange peel. Top tip: when you peel the orange, do so over the drink so any oil sprays into the liquid for a dash of extra citrus flavor. 
Crystal Head Aurora Martini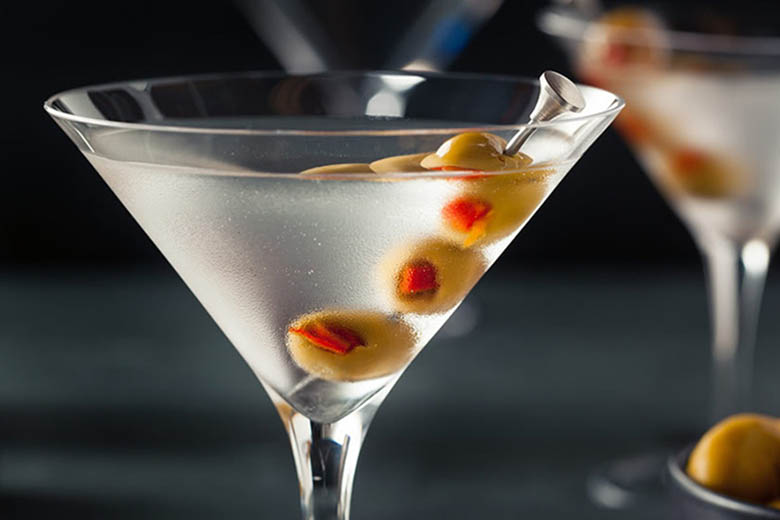 If you're one of the many who prefer their martinis with vodka rather than gin, here's another classic. This martini takes advantage of the distinct flavor profile of Crystal Head Aurora, whose spicy and lavender-like taste adds boldness to the dry bitterness of a martini. Just don't get too carried away with this particular cocktail. Martinis are notoriously strong. 
Ingredients:
60ml Crystal Head Aurora
1 tablespoon Dolin Extra dry or another dry vermouth
Lemon peel or olive to garnish
Cocktail recipes: Add all the ingredients to a glass and stir until cold. Strain into a frozen martini glass. Garnish with lemon peel or an olive. If you like your martinis dirty, add the olive juice or brine. If you prefer something sweeter, try making it with sweet vermouth instead.
Crystal Head Northern Peach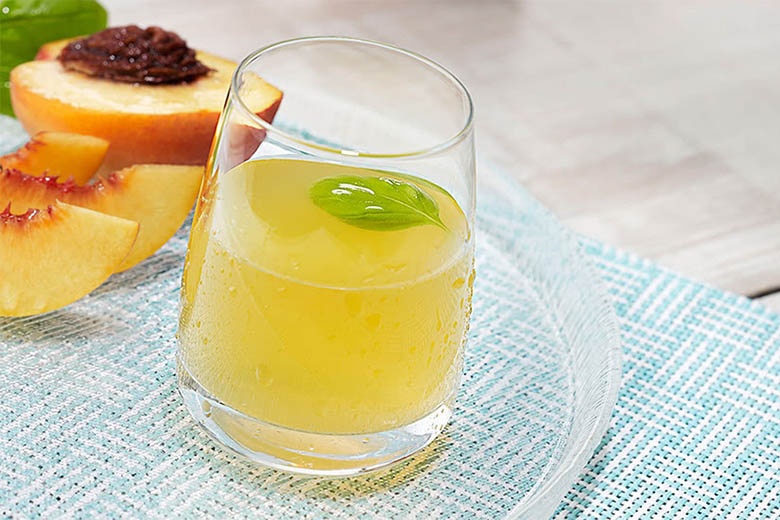 Peaches are synonymous with summer and so there's no better drink for warm weather than this refreshing and fruity Crystal Head cocktail made by combining the sweetness of peach with the peppery coolness of basil. Just add the brand's signature spirit and you have a truly delectable libation that should be a staple for summer evenings.
Ingredients:
45 ml Crystal Head Vodka
75 ml peach juice
10 ml basil simple syrup
Cocktail recipes: First, make the basil syrup by adding equal amounts of sugar and water to a pot with 5 basil leaves. Bring to the boil, reduce, and simmer. Set aside to cool.
Then combine the vodka, peach juice, and basil syrup in a cocktail shaker with ice. Strain over a lowballer. Garnish with basil.
Crystal Head Vodka frequently asked questions
How much is a bottle of Crystal Skull vodka?
The price of Crystal Head vodka depends on the size of the bottle and can range from $10 to $130 dollars. A 50 ml bottle of Crystal Head vodka costs just $10 while a 1.75 liter Crystal Head bottle costs around $110. Crystal Head Aurora costs around $60 for 750 ml.
Is Crystal Head Vodka any good?
Crystal Head Vodka is an award-winning vodka that has received acclaim for its remarkable smoothness, a result of having undergone four distillations and seven filtrations, three of which are through diamonds. It's also additive-free, lending the vodka an impeccably clean and pure taste.
How much does Dan Aykroyd vodka cost?
Dan Aykroyd's line of vodkas—known as Crystal Head vodka—costs between $10 and $130 depending on the size of the bottle and the specific type of Crystal Head vodka. A 750 ml bottle of Crystal Head vodka costs around $50 while a 750 ml bottle of Crystal Head Aurora costs around $60.
Who owns Crystal Head vodka?
Crystal Head vodka is owned by actor Dan Aykroyd and artist John Alexander. They established the brand in 2008.