Quintessentially Russian, Smirnoff vodka has transcended the Russian borders and poured its way into the world's favour. Indeed, James Bond is famously a rather dedicated fan, and many more besides…
Of course, while we'd love to envisage drinking vodka in the form of a vodka mule encased in a copper cup shivering away in a St. Petersburg rooftop bar, most of us probably enjoy it in a far less romantic form: in a highball glass with Coca Cola.
Which, by the way, is totally acceptable. The authentic, dry taste of Smirnoff vodka is great for mixing, and it's a fabulous addition to countless cocktails.
In spite of the present-day competition, Smirnoff is credited with popularising the Russian spirit in the rest of the world. For a drink traditionally made from fermented wheat and potatoes, that was probably no slim feat.
Whichever way you like to enjoy your Smirnoff, know that there's much more to this brand than meets the eye.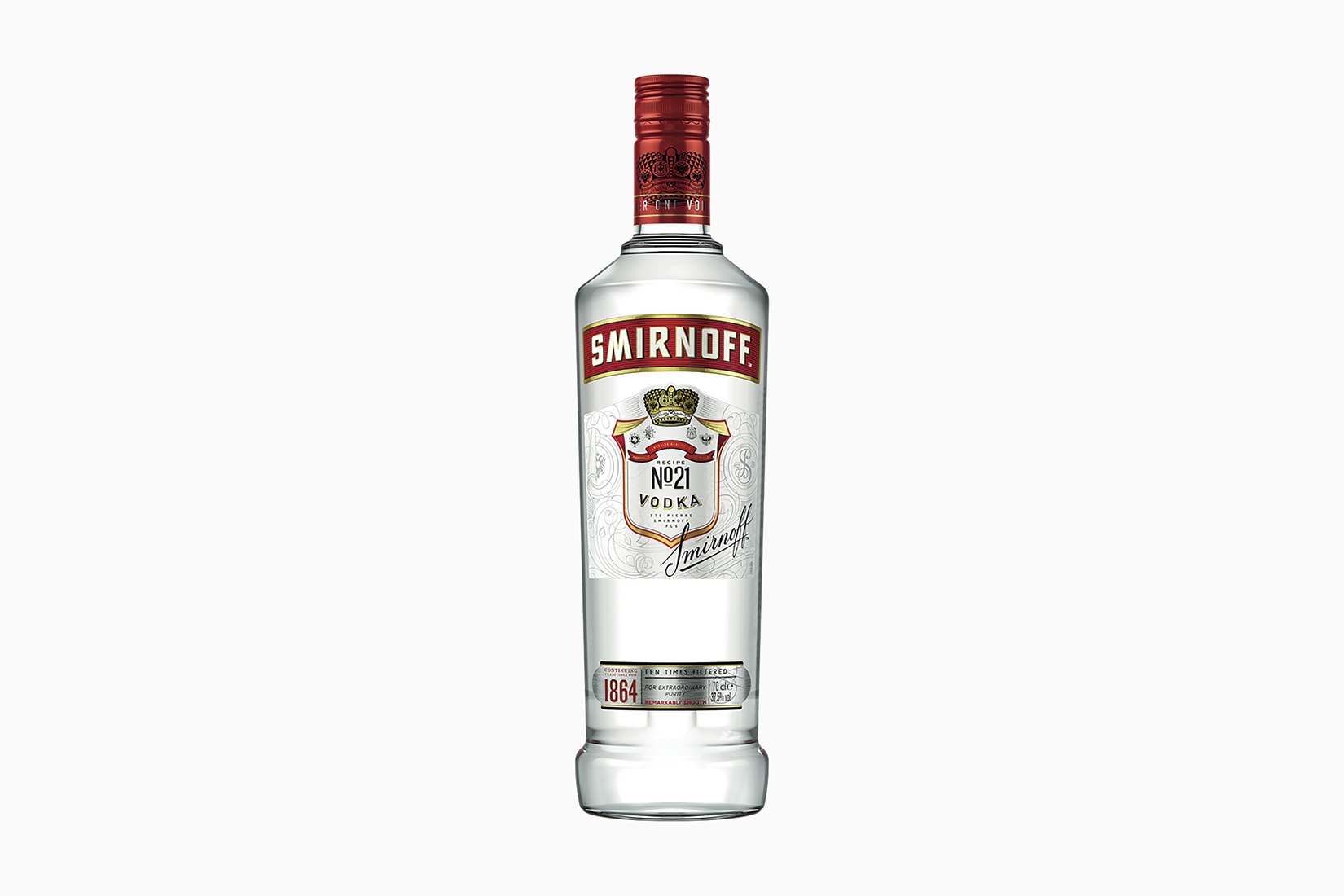 Smirnoff prices and bottle sizes
| Bottle | Size | Price (USD) |
| --- | --- | --- |
| Smirnoff Blue Label | 1 litre | $55 |
| Smirnoff Red Label | 750ml | $18 |
| Smirnoff 100 Proof | 750ml | $25 |
| Smirnoff Black | 1 litre | $30 |
| Smirnoff Infusions Raspberry, Rhubarb and Vanilla | 500ml | $13 |
Smirnoff history starts in Russia
1864: a year of good spirits
Rewind back to 1864 (the same year Jack Daniel's was busy in Tennessee, USA refining his whiskey recipe) P.A Smirnov was tinkering away at his vodka distillery in Moscow, Russia.
P.A Smirnov began his life as a serf in Tsarist Russia, illiterate and without any formal training. In true rags-to-riches style, he died with a $130 million fortune and one of the best entrepreneurial legacies in history. He'd even secured an exclusive contract to supply vodka to the Tzar of Russia in 1886.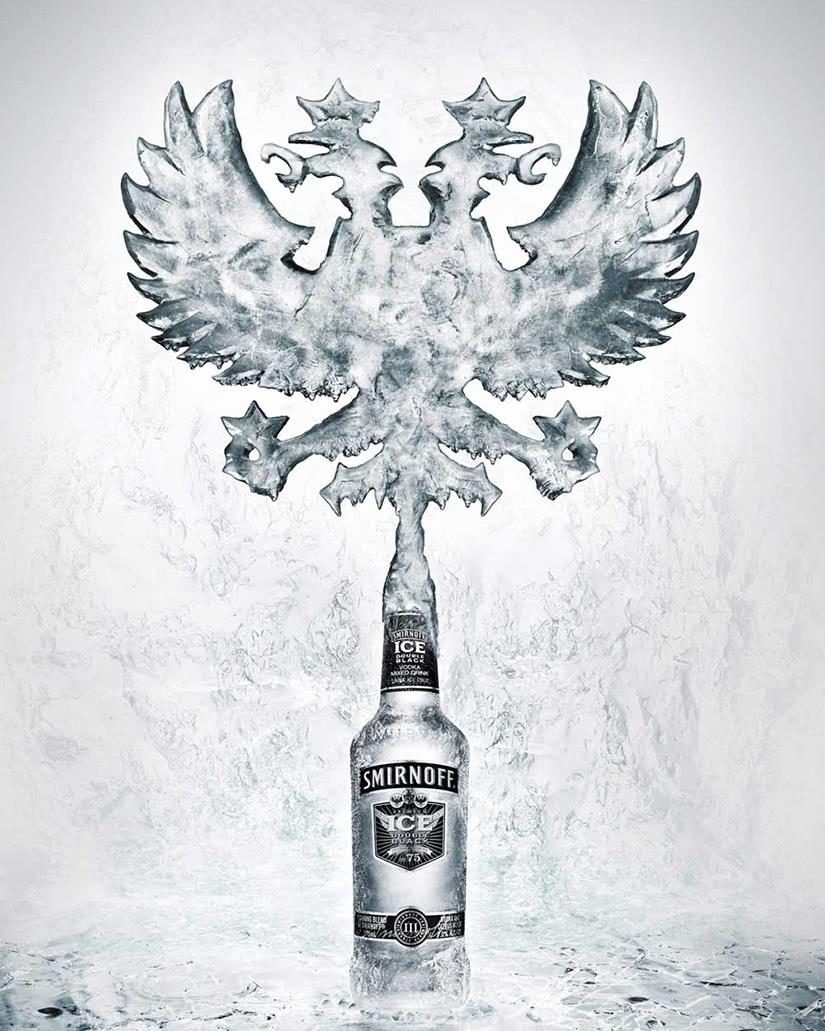 What made Smirnoff different?
Although monks had been producing vodka at the Kremlin since the 15th Century, it was Smirnov's pioneering use of the charcoal filtration method which made his vodka truly stand out from the crowd.
In fact, the charcoal-mellowing method was also used by Jack Daniel's across the pond (in the same year, no less!), to purify his Tennessee whiskey.
Smirnov decided to filter his vodka not once, as was typical, but five times. This led to the creation of a superior, purer spirit. And so it became the Smirnoff we know today.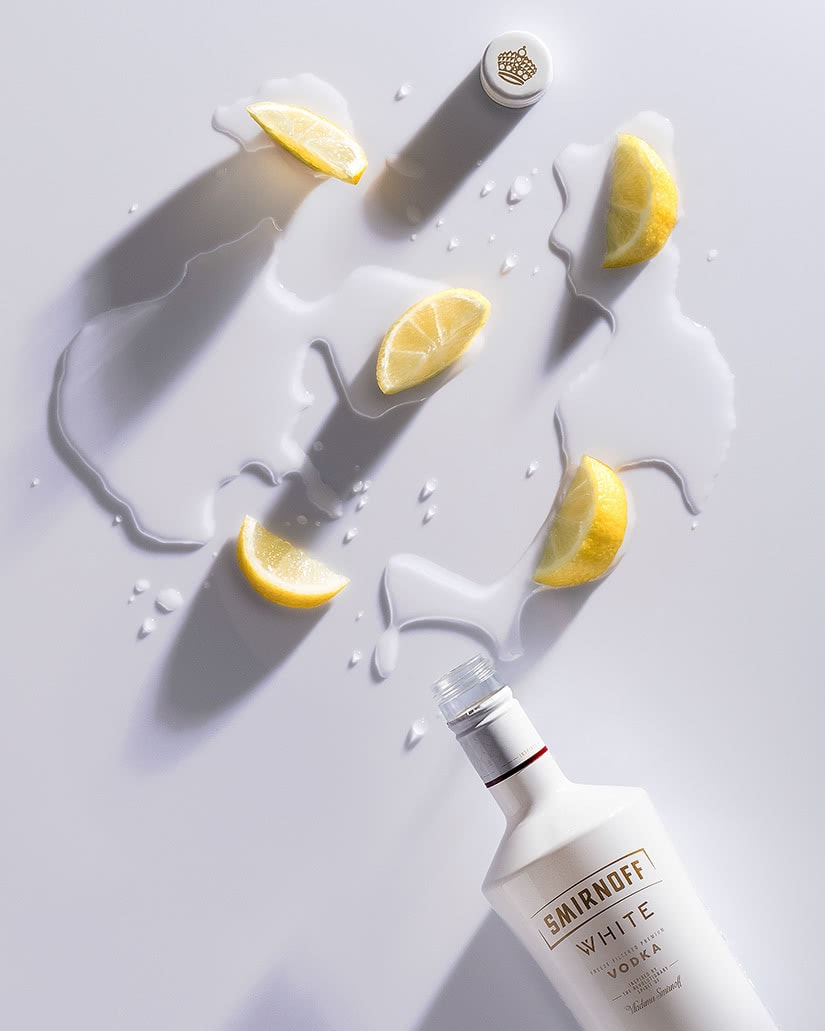 Exemplary marketing ploys
P.A Smirnov was pioneering not only in the distillation of his vodka, but also proved to be an exemplary marketeer.
After refining his product, he was the first in Russia to utilise newspaper advertisements to market his vodka. He also developed a crafty (yet successful, and much replicated) technique of donating generously to religious groups who had been outspoken about the negative effects of drinking vodka.
Predictably, the rhetoric swiftly changed.
White whiskey and polaroids
Innovative marketing seems to be a recurring theme when it comes to Smirnoff.
When US alcohol mogul John Martin acquired the brand in 1950 (for a meagre $14,000) two amazing feats of marketing took place:
Firstly, Smirnoff was described by a Southern salesman working for the firm, as a 'white whiskey' with 'no smell, and no taste'. This appealed to the whiskey drinkers of the Southern states, and therein lay a whole new customer base.
Around the same time, John Martin had another lightbulb idea. He would conduct sales visits armed with a Polaroid camera and a bottle of Smirnoff vodka. He'd take two photos of the barman holding a bottle of Smirnoff, leave one at the bar and take the other to his next visit.
Of course, the next potential stockist would see photos of Smirnoff in the preceding bars and want a piece of the action himself.
It was in this cunning way, that John Martin brought Smirnoff to the American public by storm.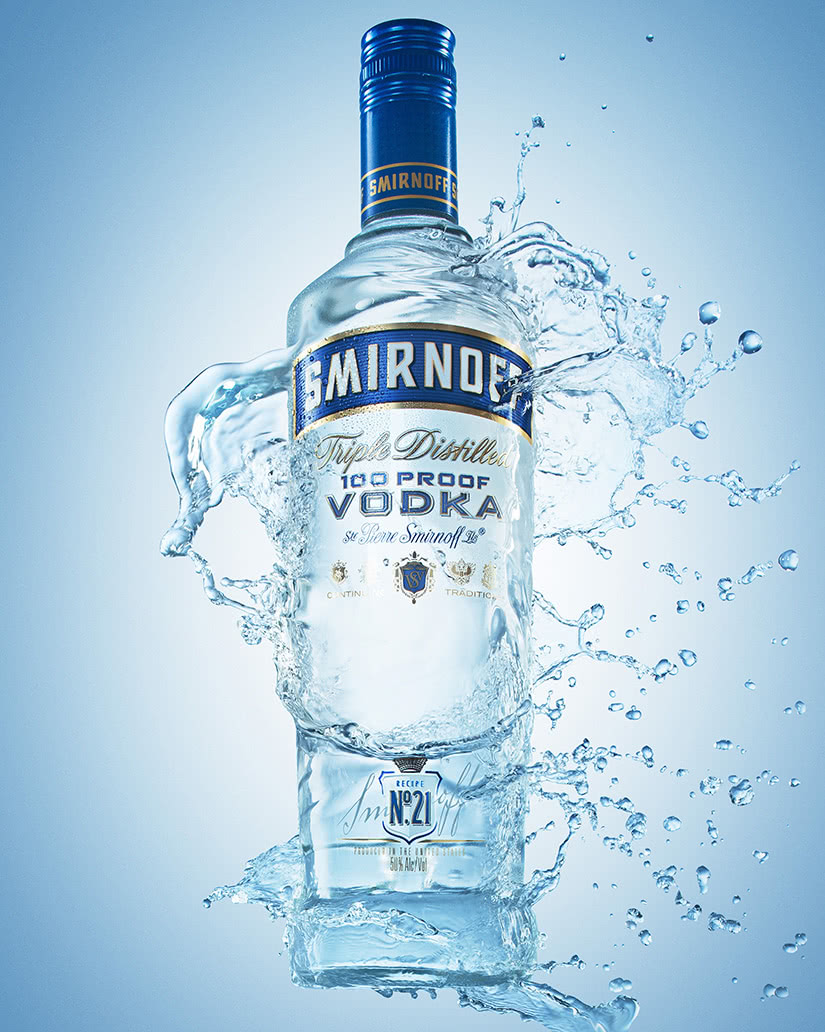 Smirnoff or Smirnov?
When P.A Smirnov died, his legacy was passed to his son Vladimir. After a ban on alcohol was imposed in Russia, forcing Smirnoff (then Smirnov) to close its doors.
Vladimir was compelled to flee, as his vodka business was a capitalist venture, and thus illegal in the Communist nation.
Following a tumultuous period as an active member of the anti-Bolshevik White Army, Vladimir escaped to Constantinople. After an unsuccessful venture there, he travelled to Poland, where he registered the business as 'Pierre Smirnoff Sons' and attempted to begin production of his family's vodka once again.
With yet another unfortunate blow, Poland then changed its government regulations and production came to a swift stop. Finally, he secured a deal in Nice, France, where he was finally at liberty to produce his vodka.
It was during this time that he officially changed the name from Smirnov to the French spelling, 'Smirnoff'.
Against all odds, the brand is a huge success. So, nostrovia to that!
Quick facts about Smirnoff you (probably) didn't know
Smirnoff vodka is made from corn, rendering it gluten-free. Plus, all non-flavoured Smirnoff bottles, in addition to all Smirnoff Twist vodka bottles and two Smirnoff Ice flavours are certified vegan.
The brand offers a huge selection of 35 different Smirnoff flavours, including some rather bizarre-sounding ones. Experiment with Smirnoff Whipped Cream vodka at your next party!
The Smirnoff Ice range actually contains no vodka at all and is in fact more similar to beer than to any spirit. It's brewed like a beer and contains a similar amount of alcohol to your standard pint.
How to drink Smirnoff vodka
As is the case with many spirits, aficionados insist that the best way to enjoy Smirnoff vodka is in its pure form– straight.
With Smirnoff, it's best to put it in your freezer for an hour or two to ensure it's ice-cold (but not frozen). Then, pour a shot into a tumbler or a short glass, and sip.
The best cocktails to make with Smirnoff vodka
Cosmopolitan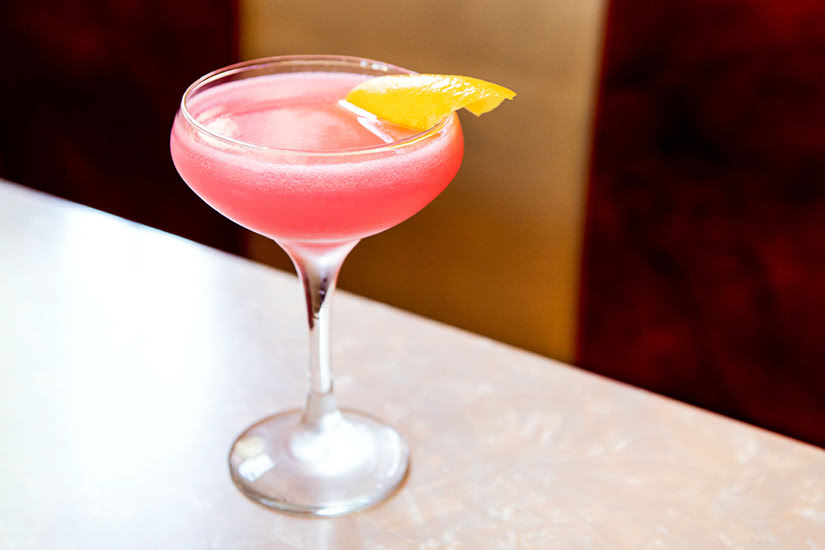 Ingredients:
50ml Smirnoff No. 21
12.5ml triple sec
12.5ml lime juice
25ml cranberry juice
Add all the ingredients to a shaker with ice. Shake well, and strain into a classic cocktail glass.
Espresso Martini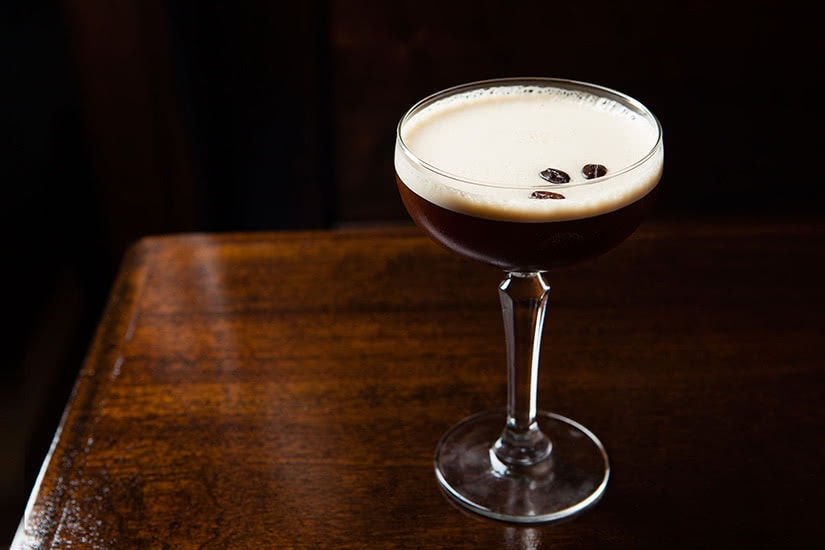 Ingredients:
25ml Smirnoff No. 21
25ml hazelnut liqueur
25ml cold espresso
Add all the ingredients to a shaker with ice. Shake well, and strain into a chilled Martini glass/ Garnish with a lemon twist.
Smirnoff Screwdriver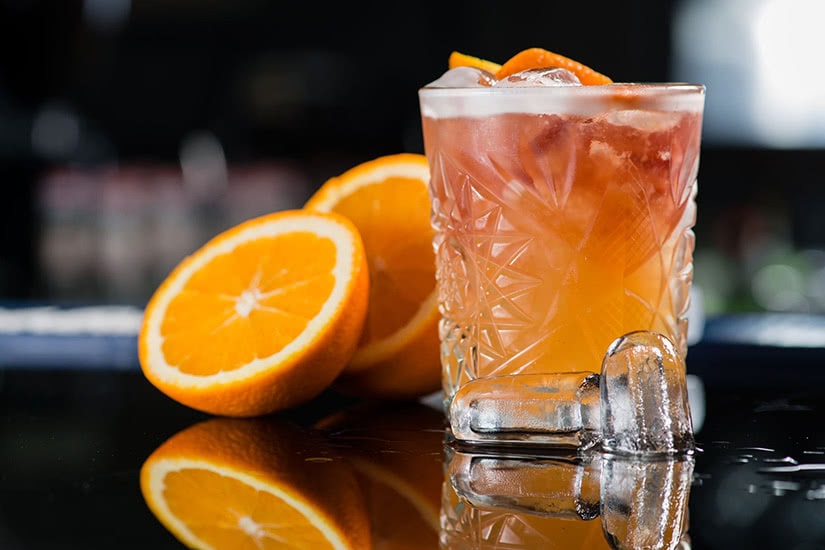 Ingredients:
50ml Smirnoff No. 21
150ml orange juice
Build the Smirnoff and orange juice over ice in a rocks glass. Garnish with an orange wedge.
Frequently asked questions about Smirnoff vodka
What is the price of Smirnoff vodka in India?
As of July 2020, the price of Smirnoff Triple Distilled vodka in India is INR 1,462 (around $20) for a 70cl bottle.
How much is a 1.75l of Smirnoff?
The approximate price of a 1.75-litre bottle of Smirnoff Red Label vodka is around $25. However, some of the flavoured 1.75-litre bottles retail at the slightly cheaper price of $20.
How much is a half-gallon of Smirnoff vodka?
A half-gallon (or 3 litres) of Smirnoff Red Label vodka costs around $50.
Does Smirnoff get you drunk?
Falling somewhere between 37.2% and 40% ABV (depending on location), Smirnoff vodka definitely has the capacity to get the drinker intoxicated. It's recommended to sip your vodka slowly and drink plenty of water in between alcoholic drinks.