Bold, sweet, clean, tangy, ripe, balanced, robust… the list could continue. It doesn't matter who you're preparing drinks for — if there's one brand that promises to please even the most selective of cocktail drinkers, it's Burnett's vodka.
Not sure where to start with this brand's seemingly endless variety of vodka flavors? Choose your favorite color and then take it one step further. For example, it's not just a case of deciding you fancy orange vodka. Nope — would you prefer Mango, Mango & Pineapple, Orange Cream, Peach or just good old fashioned Orange? 
If you can think of a flavor, it's probably already been crafted into a bottle of Burnett's vodka. So much so, that scrolling through Burnett's online directory of each of their 35 flavors is an absolute feast for the eyes, covering every color of the rainbow in a way that'll make you want to sample each and every one. 
This quadruple distilled, triple charcoal filtered and delightfully pure vodka makes Burnett's seem almost too good to be true. Combined with its budget friendly price tag and 40% ABV, this super smooth spirit is a recipe for success and fully deserves to stand proudly on your bar cart.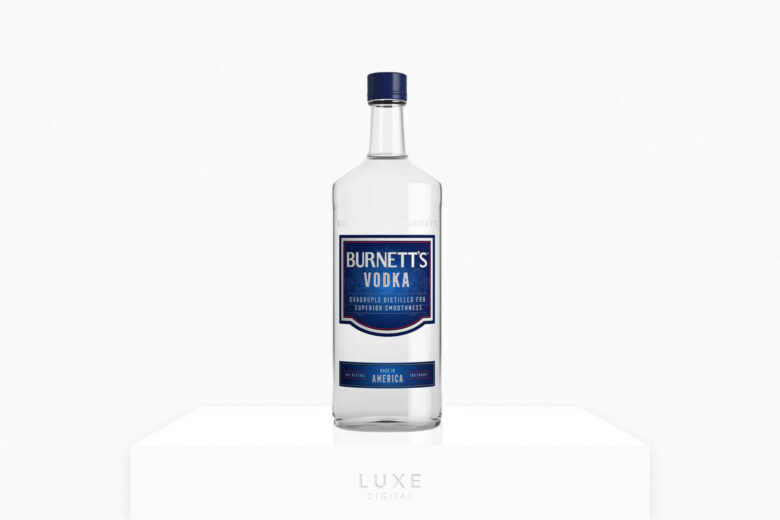 Burnett's Vodka price and bottle sizes
| Bottle | Size | Price (USD) |
| --- | --- | --- |
| Burnett's Sweet Tea Vodka | 750ml | $8.79 |
| Burnett's Watermelon Vodka | 750ml | $8.83 |
| Burnett's Vodka | 750ml | $8.99 |
| Burnett's Vanilla Vodka | 750ml | $8.99 |
| Burnett's Pineapple Vodka | 750ml | $8.99 |
| Burnett's Citrus Vodka | 750ml | $8.99 |
| Burnett's Raspberry Vodka | 750ml | $8.99 |
| Burnett's Pear Vodka | 1L | $15.99 |
| Burnett's Coconut Vodka | 1L | $18.99 |
| Burnett's Grape Vodka | 1L | $19.99 |
A rainbow of mouthwatering flavoured vodkas
Burnett's vodka flavors can be broadly grouped into three categories: fruity, sweet and spiced. You might be more familiar with some of the more traditional vodka flavors like Citrus, Sour Apple and Raspberry, but it would be something of a challenge to sample all of Burnett's flavored offerings.
Not a fan of fruity spirits? Fear not. It's time to diversify even further, with the addition of bottles flavored with ingredients like Maple Syrup, Sugar Cookie, Whipped Cream and Pink Lemonade. Or, if you prefer to enjoy your cocktails with a little kick, try the spiced flavors like Hot Cinnamon, Vanilla and Coconut.
If you're feeling like it's time to get started on sampling all or any of the above, you're not the only one. Burnett's as a brand is almost 30 years old and has some pretty impressive statistics to back up its popularity.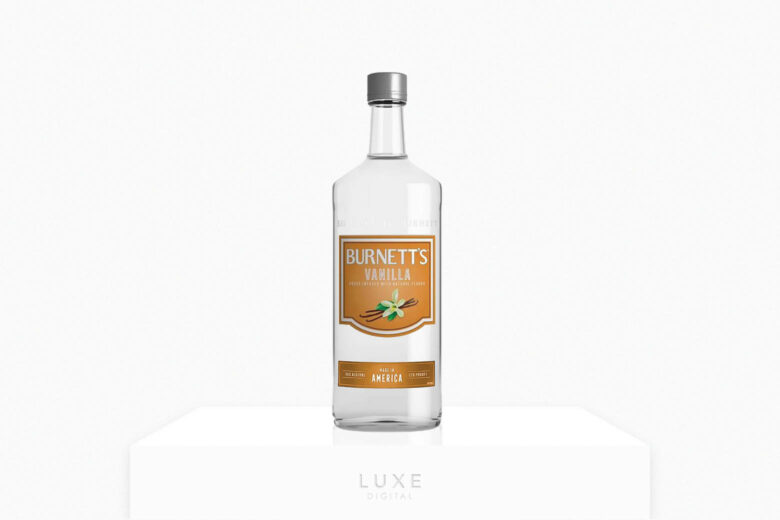 Almost three million sweet, sour, tangy and rainbow colored cases of Burnett's are sold each year across the United States, making it the fourth most popular American vodka brand. It's owned by Kentucky-based Heaven Hill, one of the nation's largest independent, family-owned and operated distilled spirits producers.
A major redesign of the bottle in 2018 combined with the knowledge that all of Burnett's flavored bottles are created using only natural ingredients added an extra boost to this brand's ever-rising popularity. 
Even if you wouldn't consider yourself a lover of sweet or flavored vodkas, there's still a bottle of Burnett's out there for everyone. As well as the brand's standard 40% ABV bottles (or 35% ABV for the flavored varieties), Burnett's also sells its 100 Proof (50% ABV) bottles for those who want an extra liquid boost. 
Smooth, clean, pure and neutral, it's an upscaled addition to any bar cart that promises just the right amount of bite to any kind of long drink. And, with a brand slogan like "Start with Burnett's", it would almost be a wasted opportunity not to have at least a small selection of your favorite flavors stocked at all times, ready for the next spontaneous occasion.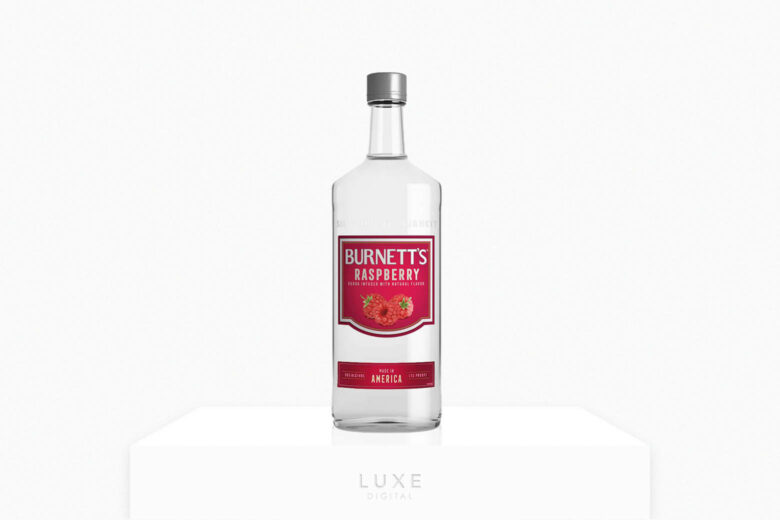 How to drink Burnett's
Burnett's is a budget-friendly vodka which means that, although there's nothing stopping you from drinking it neat, you'll get more from the spirit by mixing it. This also means it's easy – and actively encouraged – to wave goodbye to any traditional connotations in the world of vodka. Burnett's is supposed to be enjoyed in every sense of the word, which means taking the rules, twisting them slightly and creating something tailor-made to you.
With this in mind: don't spend too long worrying about specific glassware when it comes to Burnett's vodka.
In fact, we'd recommend even taking it in the other direction and mixing your delicious cocktails with some equally as creative glassware. Think of all of those unique cocktails in bars across the world sold in everything from miniature bathtubs to tin cans and anything in between. The sky's the limit with Burnett's and vodkas as unique as Sweet Tea or Cinnamon flavor deserve a presentation that's just as bespoke.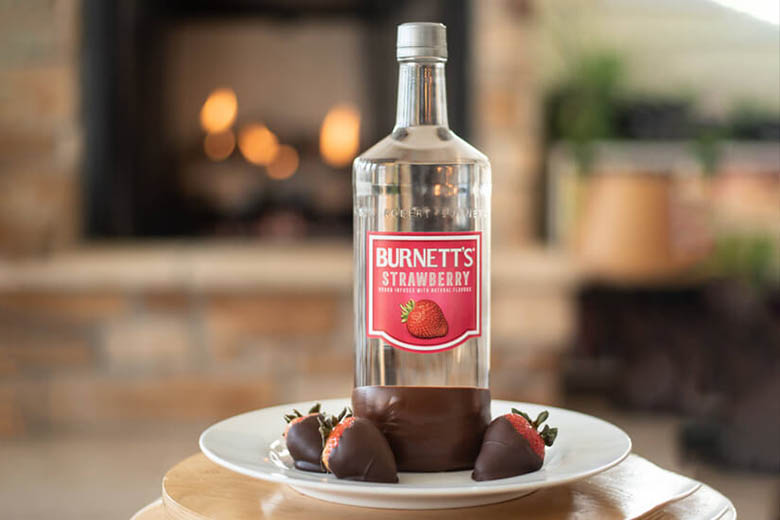 The best cocktails to make with Burnett's
Burnett's Vodka was basically designed with creativity and experimentation in mind. Sure, you could stick to a simple vodka lemonade or vodka tonic but you'll have a much better time going all out with any number of different flavored offerings. When mixing Burnett's flavored vodkas into cocktails, choose one flavor for your base rather than mixing different bottles into the same cocktail.
Blue Hawaiian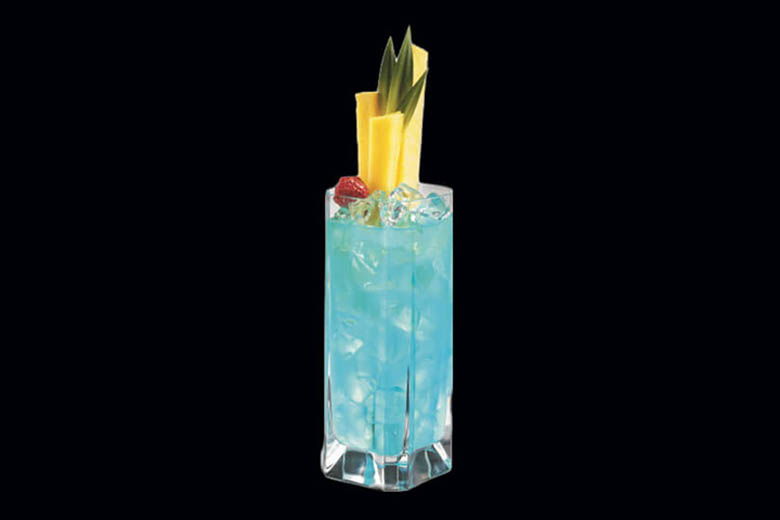 Ingredients:
45ml Burnett's Coconut Vodka
15ml Blue Curaçao
150ml Pineapple juice
Pineapple wedge
Ice
A brightly colored cocktail that's perfect for elevating the mood on a weekend evening, a Blue Hawaiian will transport you to a holiday in the sunshine with its fruity, coconutty flavors. Make one by shaking all ingredients together with ice and pouring into a hurricane glass. Garnish with a wedge of pineapple and serve.
Burnett's Bellini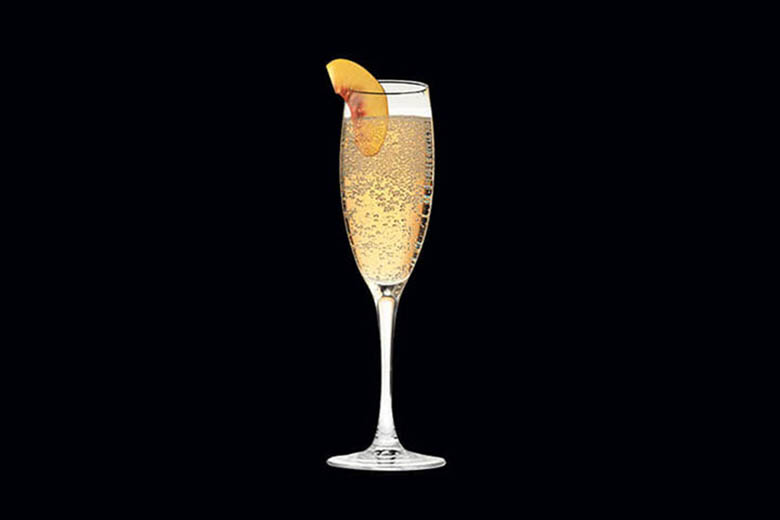 Ingredients:
30ml Burnett's Peach Vodka
15ml Peach Schnapps
Top with Champagne
Take an original Bellini and give it a modernized twist and you've got yourself a Burnett's Bellini. A cocktail that you'll want to enjoy slowly thanks to its almost entirely alcoholic makeup, a Burnett's Bellini adds an additional level to this fruity drink. Making one couldn't be easier: pour Burnett's Peach Vodka and Peach Schnapps into a Champagne glass and top with Champagne.
Lemon Drop Martini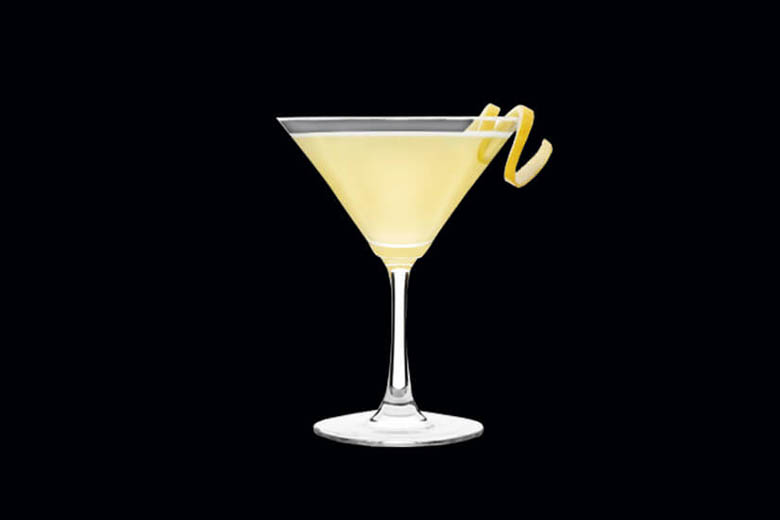 Ingredients:
60ml Burnett's Original Vodka
15ml Triple Sec
30ml Sweet & Sour mix
2 tsp. Fresh lemon juice
Ice
A sweeter take on the original, much-loved cocktail, the Lemon Drop Martini will make you feel sophisticated and youthful. The spontaneous younger sister of the original Martini, this is a cocktail with a kick that you'll almost definitely get repeat requests for. To make, shake all ingredients with ice in a cocktail shaker before pouring into a chilled Martini glass.
Frequently asked questions about Burnett's
Is Burnett's Vodka any good?
Burnett's Vodka is a good, budget-friendly vodka. Its low price makes it an ideal vodka for cocktails. While Burnett's might not be a vodka that you'd drink neat, it's one that'll definitely hold its worth when it comes to concocting your favorite long drinks.
How much does Burnett's Vodka cost?
Burnett's Vodka is a very accessibly priced spirit and starts at around $8. Burnett's original vodka is around $8.99 for a 750ml bottle and the majority of the flavored bottles are around the same price when purchased from online retailers like Drizly or Reserve Bar.
What do you mix with Burnett's Vodka?
Burnett's vodka is best enjoyed when mixed into cocktails. Upstyle your traditional vodka tonic by using one of Burnett's flavored vodkas and mixing it with a premium tonic water or go all out with the huge variety of flavored bottles. The options are endless when it comes to experimentation.
Where can I buy Burnett's Vodka?
Burnett's Vodka is widely available both instore and online throughout the United States. It's also possible – although not as easy – to find Burnett's Vodka across Europe. We recommend buying your Burnett's Vodka from an online retailer like Drizly.