Gin is the spirit for the creatives. No longer restricted to just a handful of the traditional best gin brands, the "ginaissance" is taking over the world, one mouthwatering cocktail at a time.
There are more than 350 distilleries in the UK alone and plenty more across the world, showing that England's national spirit is a popular choice no matter which hemisphere you find yourself in.
London Dry might be the choice for the original gin drinker, but it would be a shame to bypass the other options available on the market too.
And what a range of options: This year is proving to be the year for gin lovers, with a growing number of brands experimenting with new botanicals and exciting combinations.
Now is the time to branch out from your usual favorite brand and try your hand at mixing cocktails with a new flavor profile. Here, you'll find the complete guide to gin drinking, featuring everything from the best gin for a Gin & Tonic to the best-flavored gin and the best-tasting gin.
No time to read through our entire list? Here are our absolute favorite gins:
Before we jump into the world of gin, find out more about the terminology you should know about gin and our selection process for drawing up the best gin brands of the year.
The best gin brands
1. Beefeater: Best budget gin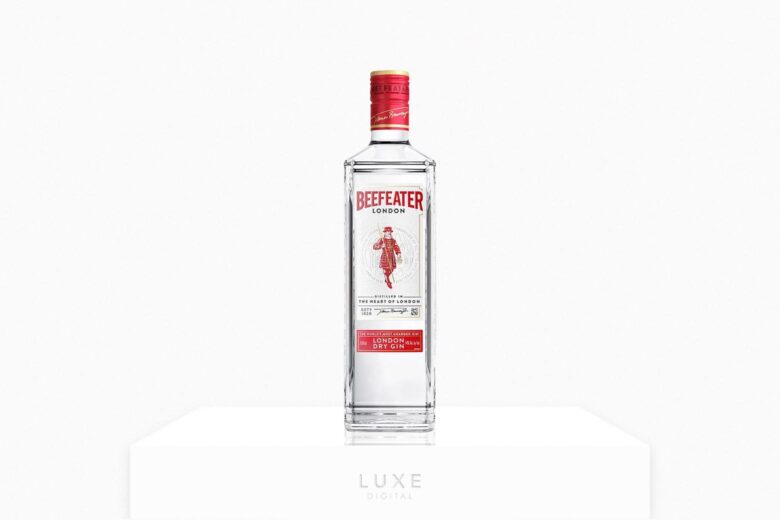 The classics are classics for a reason, and Beefeater is known for being just that. This gin distillery dates back to 1863, and it's been a staple in bars for almost as long. Beefeater has become the most award-winning gin of the past decade, and its starting price point makes it accessible for gin drinkers worldwide.
Its delicate flavor combination means it is possible to enjoy Beefeater gin neat, although we'd recommend mixing it into a cocktail. It contains a fragrant mix including angelica root and seeds, juniper, coriander seeds, almonds, licorice, Seville oranges, lemon peel, and orris root, making it an excellent addition to any long drink.
It's a bold and distinct gin that's still produced in London, created using founder James Burrough's original recipe despite the many years that have passed.
2. Bombay Sapphire: Best value gin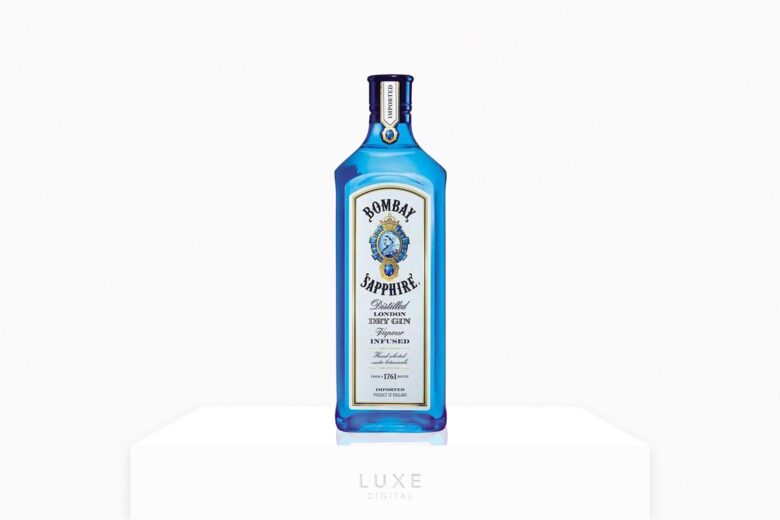 Its ubiquitous blue bottle makes Bombay Sapphire an unmistakable choice behind any bar. Despite being a relative newcomer compared to Beefeater, Bombay Sapphire is another to have made a name for itself in the spirits market globally.
Known as one of the world's most famous gins, Bombay Sapphire contains ten botanicals sourced from countries covering almost every continent. Alongside juniper, the spirit features lemon peel, coriander, angelica root, orris, grains of paradise, cubeb berries, cassia bark, almonds, and licorice.
The brand also uses a unique distilling process to create its distinctive flavor profile. Instead of boiling the botanicals, Bombay Sapphire uses a Vapour Infusion process to release the aromas. For its price point, Bombay Sapphire is an excellent choice and deserves its title as a staple brand. 
3. The Botanist: Best gin under $50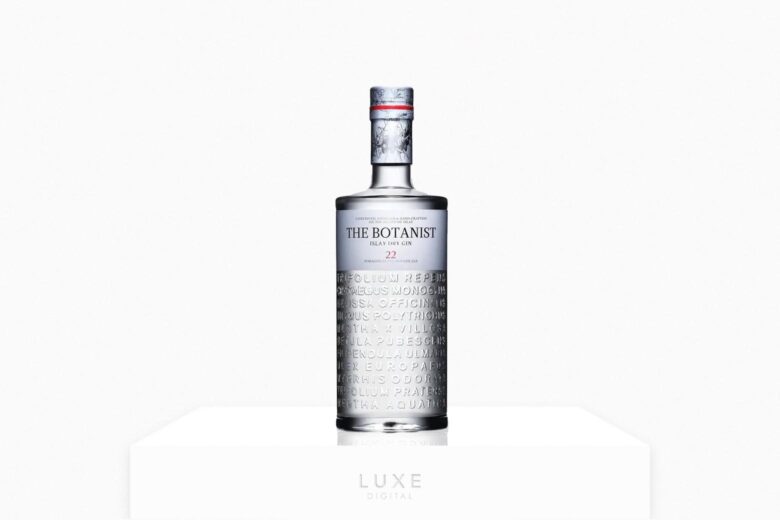 While there's no upper limit for the number of botanicals used when distilling gin, The Botanist surges ahead with a whopping 22 different florals, fruits, and herbs used in every bottle. The Botanist is distilled on Islay, Scotland, and all of the botanicals included in the spirit are hand-foraged on the island.
The Botanist's Islay Dry Gin is a premium spirit with a bottle to match. It's mild and herby with a floral flavor profile stemming from the variety of botanicals used.
It's also the only Islay Dry Gin in existence, featuring apple mint, chamomile, creeping thistle, elder, and heather, amongst many other botanicals. The brand keeps its wild spirit at the very core of everything it does. It encourages its drinkers to use their own foraging skills to create unique cocktails with their gin. Looking for an excuse to branch out and add some creativity to your gin drinking? The Botanist should be top of the list. 
4. Roku: Best bottle design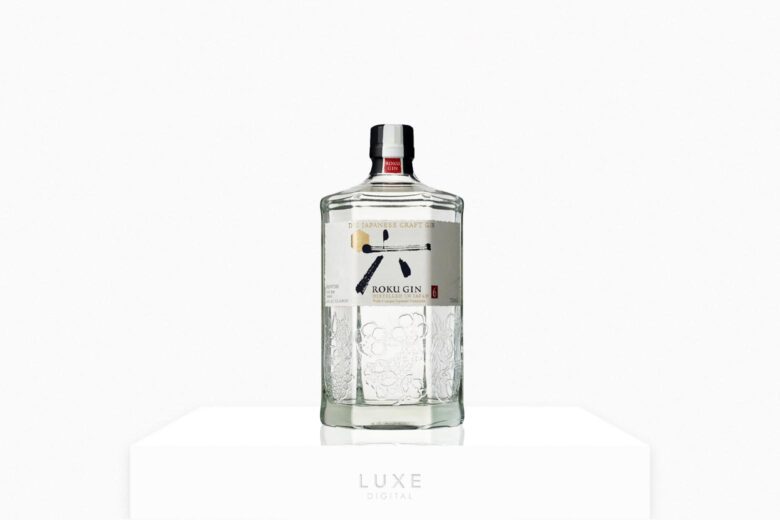 Roku is the gin you want proudly displayed in the center of your cabinet. Not only does it look stylish, but what's on the inside follows through too. Created by the House of Suntory in Osaka, Japan, Roku's history of gin distillery dates back almost 100 years.
Roku means "six" in Japanese: named as such because there are six very important botanicals in the gin. All sourced from Japan, the bottle offers a unique flavor on the market when mixed with another eight more traditional gin botanicals: juniper berry, coriander seed, angelica root, angelica seed, cardamom seed, cinnamon, bitter orange peel, and lemon peel.
This overarching combination results in a successful taste that's both unique and delicious. The bottle design, inscribed with a floral design, adds to the appeal.  
5. Opihr: Best tasting gin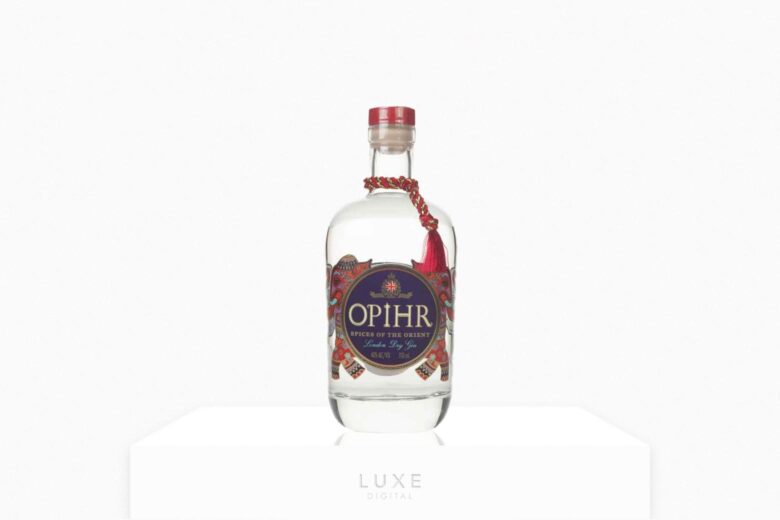 Although gin isn't typically enjoyed neat, Opihr's spiced gin might just be the exception to the rule. Pronounced "O-peer", the brand is a relative newbie on the spirits scene that offers an adventure from start to finish.
Opihr proudly refuses to branch out with its single offering: the Spiced London Dry Gin. It's a drink with a difference that's best enjoyed on the rocks or neat to really taste each and every botanical used. Opihr is made with Indonesian Cubeb berries, Indian black pepper, and Moroccan coriander, amongst other botanicals, which all come together to produce a unique, spicy drink.
It's a refreshing gin with a citrus edge, with a playful spoonful of spice experienced the whole way through. Don't want to sip it neat? Try it with tonic water – but nothing heavier, or you'll miss out on some of the more subtle flavors. 
6. Plymouth Gin: Best for a Martini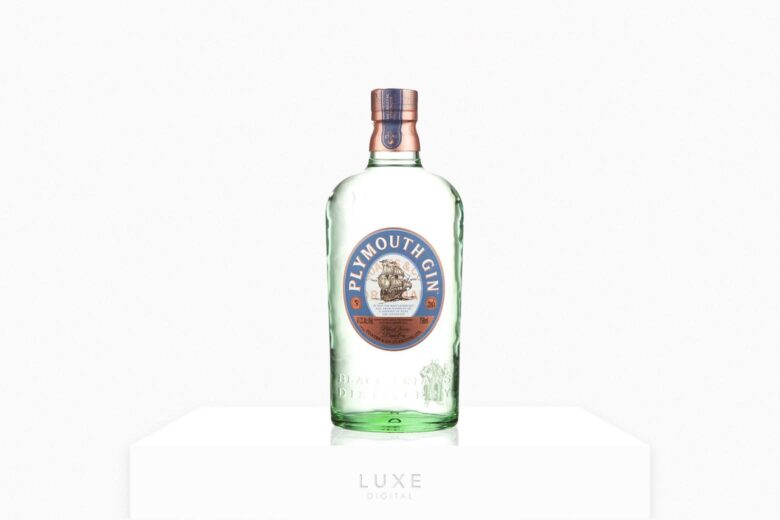 Unlike London Dry Gin, which can be found in plenty of variations across the planet, there's only one brand that sells Plymouth Gin. It's aptly called the same name. Plymouth Gin differs from London Dry Gin in that it's slightly less dry – likely due to the higher concentration of root ingredients. It has a slightly earthier flavor and comes in two core strengths – standard and Navy Strength.
Plymouth is a classic brand and is distilled at the historic Black Friars Distillery – the oldest working distillery in England. It's been produced here since 1793, using a combination of seven botanicals and soft Dartmoor water. Little has changed in the production method since then.
The rich and smooth taste of Plymouth gin makes it the perfect accompaniment for a Martini. It has won plenty of awards over time for its rich, fresh aroma and elegant, aromatic finish. Plymouth Gin was named in the first recorded Dry Martini recipe in 1904 and, when combined with Dry Vermouth and a garnish, makes for the perfect drink. 
7. Tanqueray: Best London Dry Gin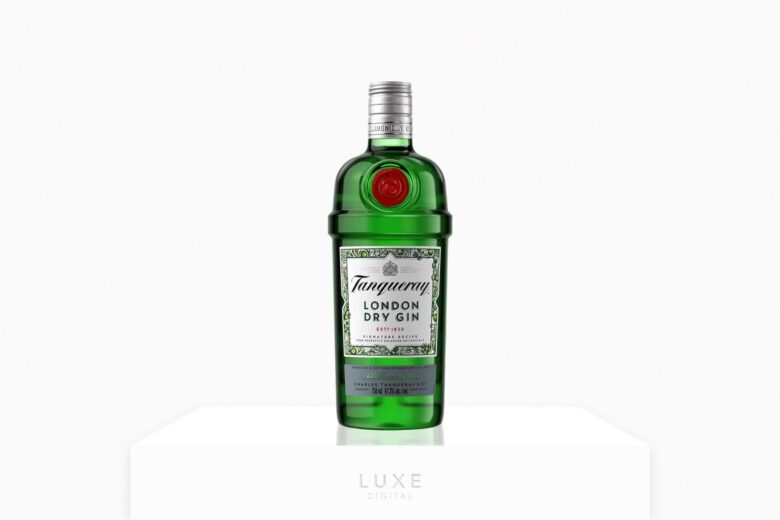 This best-selling brand is known for being playful and always goes down as a favorite behind the bar. It's not an expensive brand, but its consistent popularity and fiercely-guarded range of botanicals mean it could easily step up a price point.
Unlike many other gin brands, Tanqueray keeps its botanical recipe a secret. However, it's known to be made up of only four different components: juniper, coriander, angelica root, and licorice. It's a gin that's easy to drink and perfectly balanced, preferring to keep the crowd happy rather than bringing in any flavors too rogue.
A sip of Tanqueray's London Dry Gin offers juniper-first flavors with hints of citrus, florals, and fruits. It's made using Charles Tanqueray's original recipe from the 1830s, proving that once again, with time comes expertise.
Serve this gin with a simple tonic water and a wedge of lime for best results. 
8. Malfy: Best flavored gin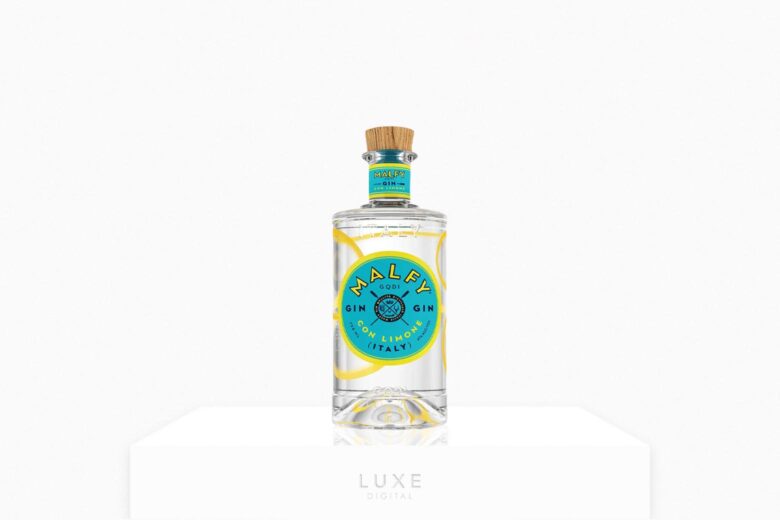 Flavored gin might be controversial to some but with a rising number of new flavors, it would be a shame to miss out on some of the best new offerings. Still not convinced? Bypass the likes of sugary sweet Palma violet and luminous fruity flavors and stick with an almost-classic: lemon gin.
Malfy is definitely a cool and casual brand, right through from the brightly colored packaging to the laid-back brand messaging. It's all about taking in the moment, sitting back and relaxing, and throwing yourself into the Italian way of life. Distilled in Italy, it makes sense that everything Malfy offers follows this sentiment exactly.
Malfy offers a variety of flavors, but the clear favorite is the Gin Con Limone. The brand uses coastal-grown Amalfi lemons and Sicilian varieties in its lemon-flavored gin, promising a taste of the sunshine in every sip.
Enjoy it best in a variety of cocktails. Draw out the lemon flavor with an Italian 75 or spice things up with an Italian Lemonade.
9. Sipsmith: Best for Gin & Tonic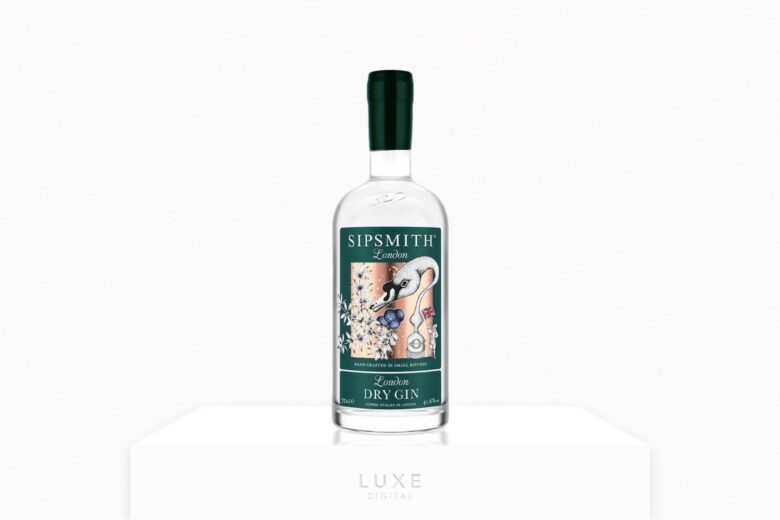 With a combination of ten botanicals and a bold and complex taste, Sipsmith is a classic near-perfect gin. It's a brand that somehow manages to remain a classic while still pioneering the craft gin movement. Sipsmith uses a single-shot method of distillation, meaning that it's only diluted with water, not an additional neutral spirit, and was the first to reintroduce copper stills after almost two centuries.
It's a distillery that's far younger than its classical branding would suggest. Launching in 2009, Sipsmith has already helped to pave the way for an uncompromising good gin that's rich, smooth, and balanced.
On the nose, it smells fairly similar to many other gins, but tasting it is where this spirit comes alive. While juniper is the main body of force, there are also hints of oranges and lemons, cassia, coriander, and gentle pepperiness. Mix with your favorite tonic to bring out the flavors. 
10. Brockman's: Best gin for cocktail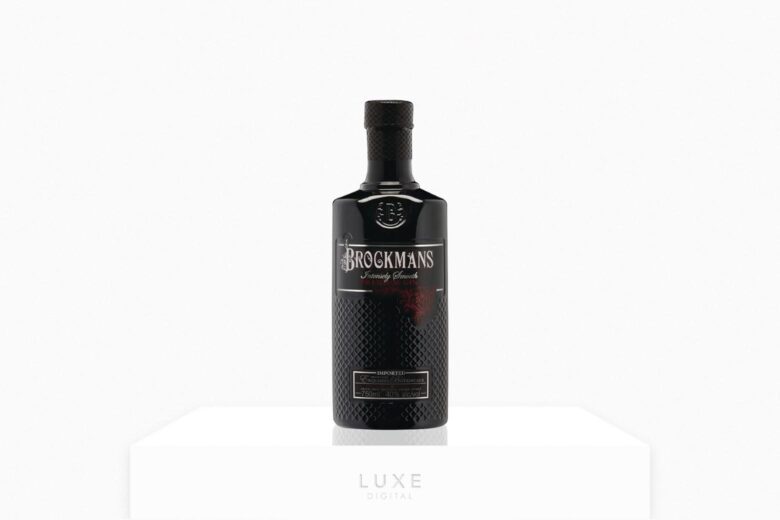 Brockman's is nothing if not a modern gin. With its sleek, black bottle, it's a brand that's not afraid to stand out behind the bar with premium branding that gives a taste of what's inside.
The goal behind the spirit was to create a gin quite unlike anything else available on the market. The distillery combined knowledge and ideas to forge a bottle with an intricate balance of botanicals with a complex flavor.
Brockman's gin is smooth enough to enjoy straight, but the real secret comes from mixing it into a cocktail. The unique flavor profile makes it the perfect base for a huge variety of different long drinks, particularly those emphasizing fruity and berry flavors.
It uses Bulgarian coriander, blueberries and blackberries, and dry, bittersweet Valencian orange peel alongside Tuscan juniper berries to create a distinctive, smooth gin: perfect for cocktails. 
11. Spirit Works: Best sloe gin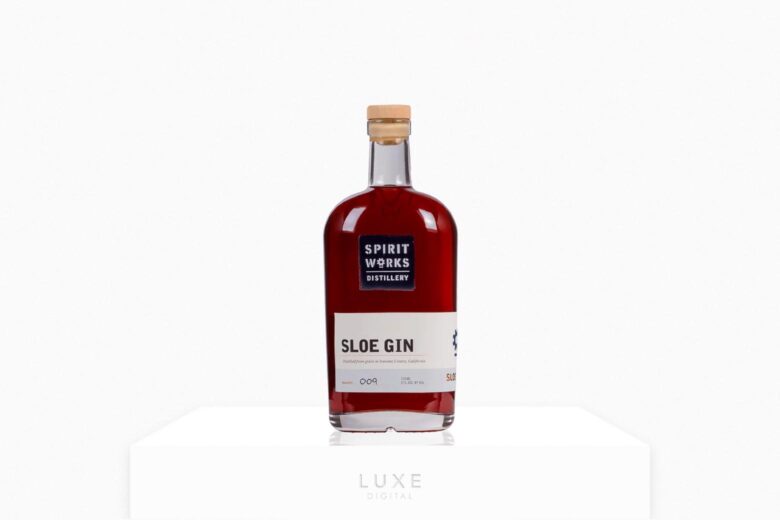 Spirit Works doesn't just distill gin; it offers a whole portfolio of spirits, including vodka, whisky, barrel gin, and sloe gin. While some might assume that this works to its disadvantage when it comes to honing the fine details of spirit crafting, it's not a problem that Spirit Works has suffered from.
It might actually work to its advantage. Because while the brand is known for producing good quality vodka and gin, it's Spirit Works' sloe gin that really shines through.
As it falls under a 40% ABV, Sloe gin can't technically be called 'proper' gin. But its popularity and variety make it an important part of any thorough gin guide anyway. And if you're looking for a bottle to enjoy, Spirit Works' offering is the way to go.
The bottle begins its life as the distillery's dry gin, made with juniper, orris, and angelica roots, cardamom, coriander, orange and lemon peels, and hibiscus. Then it's infused with sloe berries to bring in that signature flavor. It's sweet but not cloying, with lively fruit and citrus notes. 
12. Monkey 47: Best gin for the money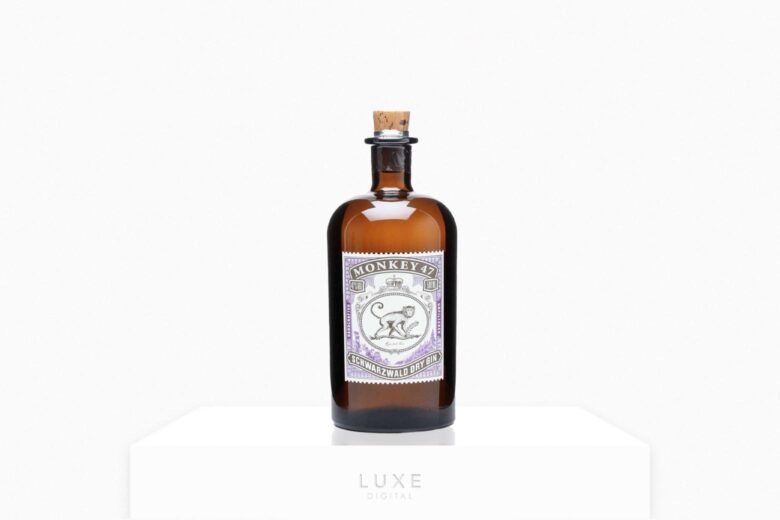 Hailing from the Black Forest of Germany, Monkey 47 uses a whopping 47 botanicals in its gin. It's a brand that's very much convinced that bigger is better when it comes to flavor combinations and uses everything from almonds and mint to allspice and honey pomelo in its distillery process. Amongst the botanicals are also six different types of pepper.
Its secret weapon for its unique flavor profile comes from the lingonberries added, taken from the Black Forest. It's a brand that enjoys its cult status thanks to its complex makeup.
The vast number of botanicals makes this a very interesting gin to sample. It offers tastes that ebb and flow the more you sip as each of the botanicals comes to light. Citrus is one of the most prominent flavors, followed by a bouquet of fruits and florals.
Its complexity works to its advantage, and Monkey 47 is definitely a crowd-pleaser. Try it neat, or enjoy it as the perfect companion in a G&T. 
13. The Kyoto Distillery: Top-shelf gin to try once in your life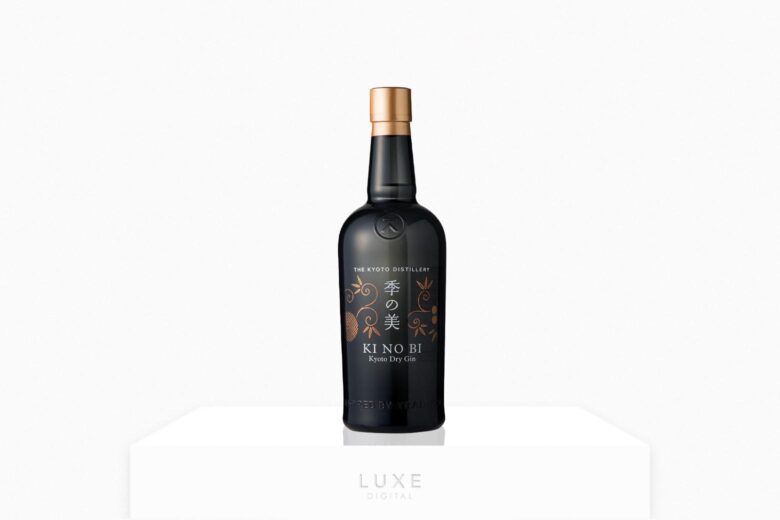 The Kyoto Distillery is Japan's first dedicated artisanal gin distillery. The region might typically be known for sake, but a rising level of interest in other spirits has kept tourists returning for the gin, too.
Its focus is on using local botanicals to create a smooth, enjoyable drink in the form of its Ki No Bi Kyoto Dry Japanese Gin. This gin wasn't available internationally until 2017, but its release was well worth the wait. It uses a spirit base distilled from rice combined with juniper, yellow yuzu, hinoki (cypress) wood chips, bamboo, gyokuro tea, and green sanshō (Japanese peppercorn).
The result is a unique gin that encompasses every inch of its name, which translates to "The Beauty of the Seasons." Alongside citrus, tea, and herbal flavors comes a spicy edge from the ginger root added during the distillation process.
It might not be the easiest gin to get hold of, but it's a bottle worthy of a good spot in the liquor cabinet if you can find it. 
14. Nolet's Reserve: The most expensive gin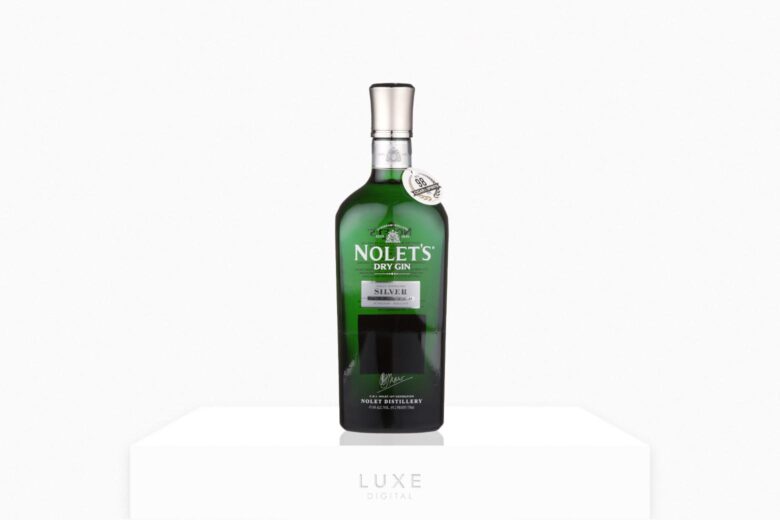 Everything about Nolet's Reserve gin is superior. The entire goal of the distillery is to create the very best, from the exclusive high quality, invaluable ingredients to the tiny production and minuscule allocation.
This modern gin is distilled at a higher ABV than usual, too, at 52.3% compared to a standard of between 40-48%. Despite the number, it's an easy-to-drink gin that's smooth and round throughout. Its high price point comes mostly from its use of saffron, which is more expensive per ounce than gold and isn't used sparingly in Nolet's distillation process.
The saffron also gives Nolet's Reserve its slightly tinted amber coloring and warm, deep spice flavor. Unsurprisingly, it's a gin with plenty of depth, balancing bitter notes like verbena with florals like Turkish rose and lavender.
Only a few hundred bottles of Nolet's are produced each year, overseen by master distiller Carolus Nolet Sr. Each bottle is also personally numbered and signed by the master distiller before it's sold. It's a wonderful, complex gin created to be sipped. 
15. Hendrick's: The best overall gin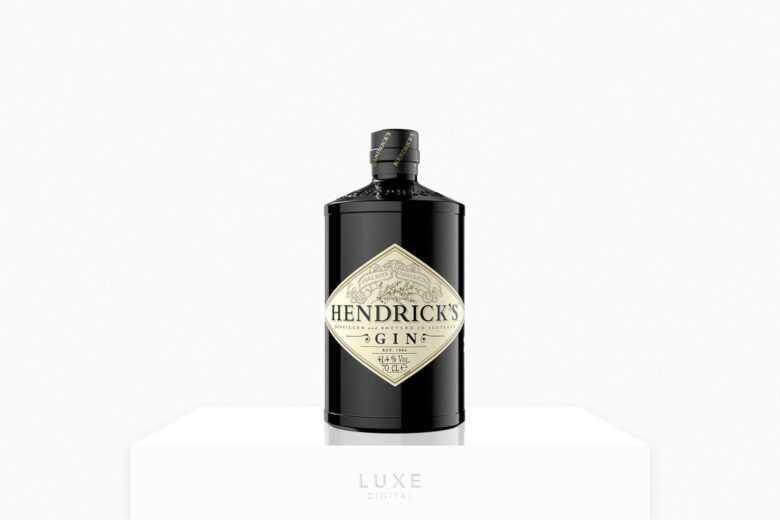 It's almost impossible to go wrong with a bottle of Hendrick's, as it's a brand that knows how to please its audience. Buy a bottle of Hendrick's, and it could quickly become your go-to gin no matter the occasion. A popular choice all around, it touts itself as "a most unusual gin" and is known for its remarkable flavors and kitsch, playful branding.
Hendrick's has a variety of gins on the market, but the most popular remains the original Hendrick's bottle. It uses rose and cucumber combined with 11 botanicals to create an alluring, distinct gin.
It's a refreshing drink that's made in a way, unlike any other gin on the market. The brand uses two almost antique stills to produce its award-winning gin, which is produced in batches of up to 500 liters at a time.
Its botanicals include juniper, coriander, orange, lemon, angelica, orris root, cubeb berries, caraway seeds, chamomile, elderflower, and yarrow berries. With a medium price point, it's a popular gin that deserves its fame.
Learn more about gin: How gin is made
Gin is a distilled spirit made with grain and botanicals. The standard method for producing gin is to use neutral grain alcohol and combine it with a range of botanicals like juniper, coriander, citrus peel, cinnamon, almond, or licorice. In order to be called gin, the spirit must contain juniper, and that must remain its most dominant flavor and aroma.
Gin is set apart from other spirits in a few different ways. For a start, it's a spirit that can't be aged, which is why most gins are clear. Generally speaking, only Genever is barrel-aged.
Another big difference is the distillation process. Instead of being a simple distillation, like vodka, botanicals are introduced early on during the process to maximize their flavors and aromas.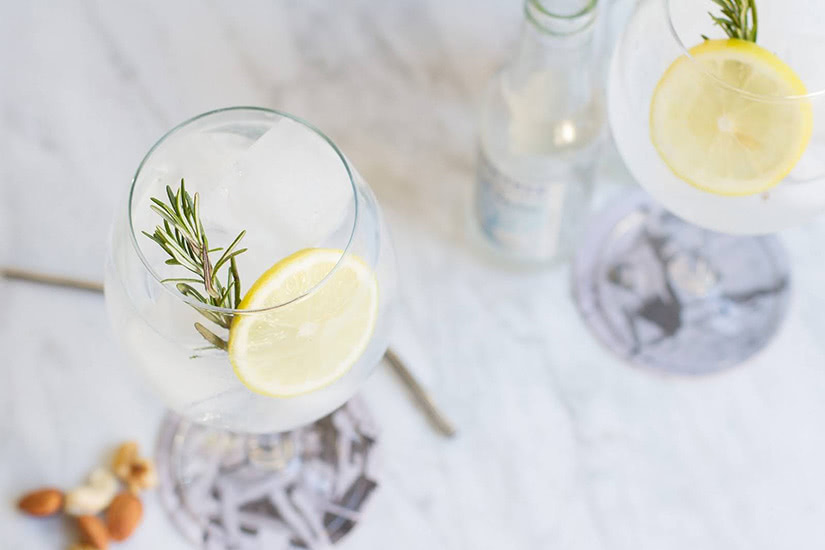 Terminology: The terms to know when talking about gin
Bathtub gin: Bathtub gin refers to a homemade spirit made in amateur conditions. The term dates back to the 1920s prohibition era. Nowadays, it's a term used for distillers who want to experiment with using new botanicals steeped directly in the liquid.
Barrel-aged gin: Relatively uncommon in the gin world, barrel-aged gins are exactly that: gins that have been aged in a barrel. It's a slightly unusual practice, which allows the gin to soak up some of the flavors from the barrels as well as the botanicals. Barrel-aged gin has a hint of color, almost reminiscent of some lighter whiskies.
Botanicals: Seeds, berries, roots, fruits, and herbs are used in the distillation process for flavoring the gin. The aromatic compounds (usually oils) are released during this process to create the unique makeup of the bottle.
Contemporary gin: Gins that have a prominent flavor other than juniper. Although juniper is always included in the spirit, contemporary gin refers to a bottle that tastes of other botanicals or flavorings.
Fixative: The most important botanicals used to bind the flavors of the gin. Some of the most common ones include orris and angelica root.
Genever: Otherwise known as Schiedam gin, Genever is the Dutch precursor to gin and dates back to the 13th century. Although juniper is present, it's a type of gin that isn't defined by its botanicals. It also uses a non-neutral base like malt mixed with barley, wheat, rye, or corn, resulting in a difference in flavor.
London Dry: The most widely-produced type of gin produced across the world. It doesn't have to be made in London, but it must be juniper-heavy and often contains a bittering agent like quinine. It's the most versatile type of gin for cocktails.
Old Tom: The original gin used for a Tom Collins cocktail. Old Tom gin is typically sweeter than London Dry gin thanks to its simple syrups and often uses citrus flavorings. It's produced in the UK and at a number of US distilleries too.
Navy Strength: Navy strength gin is the strongest at around 57% ABV. The name comes from the high-strength spirits distilled in the 18th century requested by the Royal Navy. However, the name itself was only coined in the 1990s as a marketing ploy to highlight high-strength spirits.
Our methodology to select and rank the best gin brands in the world
There are fewer rules and regulations associated with gin compared to other spirits, which made the selection process for this guide slightly different. As always, we took into consideration expert opinion, popular choice,s and some lesser-known bottles to compile the list. However, with more factors at play, our guide also considered the range of botanicals and notable flavors offered by each brand.
Frequently Asked Questions about gin
What is the best gin in the world?
The best gin in the world is considered to be Dingle Distillery's Original Gin. It's recognized for its interesting notes, balanced flavor profile, and fresh, floral notes. It's a London Dry Gin with a juniper-heavy kick. Check our curated selection of the best gins of the year to learn more.
What is considered the smoothest gin?
The smoothest gin is thought to be Bombay Sapphire. This London Dry Gin combines ten hand-selected exotic botanicals from around the world with aromatic flavors and a crisp finish.
What is the best gin to drink neat?
The best gin to drink neat or on the rocks is Caorunn Gin. It combines botanicals foraged from the Scottish highlands like Bog Myrtle, Rowan Berry, Heather, Coul Blush Apple, and Dandelion Leaf to produce a spicy, crisp gin with fruity and floral notes throughout.