Toki Whisky is a brilliant expression of exactly what the Japanese do best.
Sleek, stylish, and understated, this blended whisky is a firm favorite across the country as well as further afield, known and appreciated best for putting the Japanese Highball cocktail on the map.
Everything about Toki Whisky, which falls under the Beam Suntory brand house, is an example of refined simplicity. From its clear golden colored liquid, to its rectangular bottle—one you'll definitely want to display at the front of your bar cart—Toki ensures that we never forget that the best things in life are often the simplest ones.
Oak, honey, vanilla, and ginger: just a few of the magical notes that promise to dance on your tongue with a single sip of Toki. Translating from Japanese to "time", Toki Whisky is well-balanced, harmonious, and relaxed; a drinking opportunity that you won't ever want to pass up.
Even if your whisky drinking has previously been reserved for Scotch, American or Irish whisky, it's time to take a trip to eastern shores, where an entirely new world of delicate notes and aromas await. We promise you'll never look back.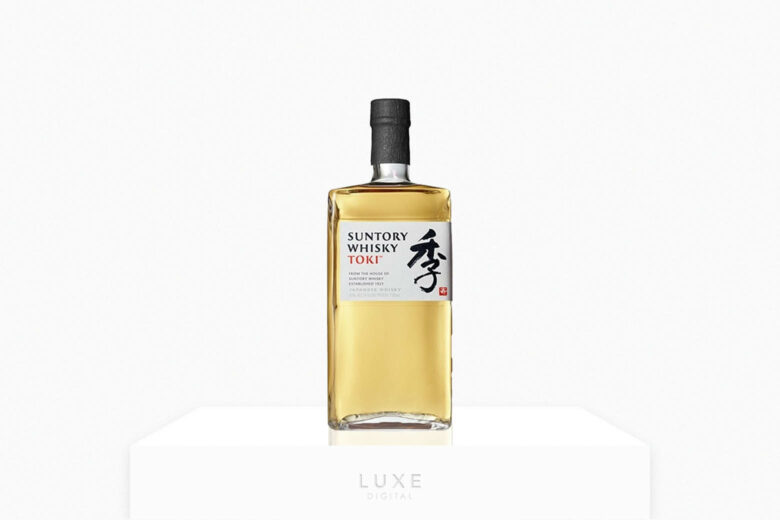 Toki Whisky price and bottle sizes
| Bottle | Size | Price (USD) |
| --- | --- | --- |
| Suntory Toki Japanese Whisky | 750 ml | $40 |
| Suntory Toki Japanese Whisky | 1000 ml | $47 |
A marriage of intricate Japanese single malts
While you may not have heard of Toki Whisky itself before, you've almost definitely heard of its parent brand, Suntory.
This elegant Japanese whisky house is responsible for plenty of favorite bottles in the industry, like Yamazaki Whisky, Suntory's flagship single malt whisky, and Hakushu, the brand's green, fresh, and slightly herbal single malt whisky.
But the brand wasn't content with just these offerings. And, while Suntory excels when it comes to single malts, it also knows what's what in the world of blended whisky. What followed was a wholly successful journey into new territories.
Mix two popular whiskies together and you'll find yourself at the birth of Toki. Specifically, Toki is a blend of both Suntory's Hakushu and Yamazaki whiskies from Chita distilleries, combining Hakushu's American white oak cask malt whisky and Chita's heavy-type grain whisky.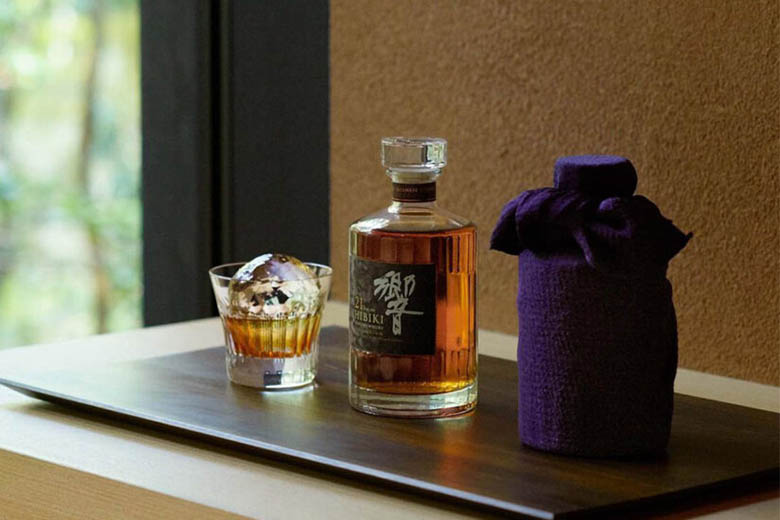 The result? Something unlike anything else in the world of whisky. Something lighter, something perfectly balanced, and something endlessly enjoyable.
This is also one of the best examples as to where Toki's name stemmed from fusing together some of the world's most impressive and well-loved Japanese whiskies with something new and creative. It's the old and the new, with time—or Toki—blending them perfectly together.
Nowadays, you'll spot Toki Whisky served all over the world. While there are other blended Japanese whiskies out there, you'll be hard-pressed to find one quite as delicious and intricately blended as this one.
If its basil, green apple, and honey aromas don't win you over, its grapefruit, green grapes, peppermint, and thyme flavor notes will. And, just in case that still wasn't enough, wait for its silky smooth finish, accompanied with a hint of vanilla and a fine grating of ginger. It's sweet and spicy, light yet characterful, and intricate yet simple.
Much like everything else the Japanese have created, Toki is a celebration of innovation and reinvention while respecting tradition and authenticity.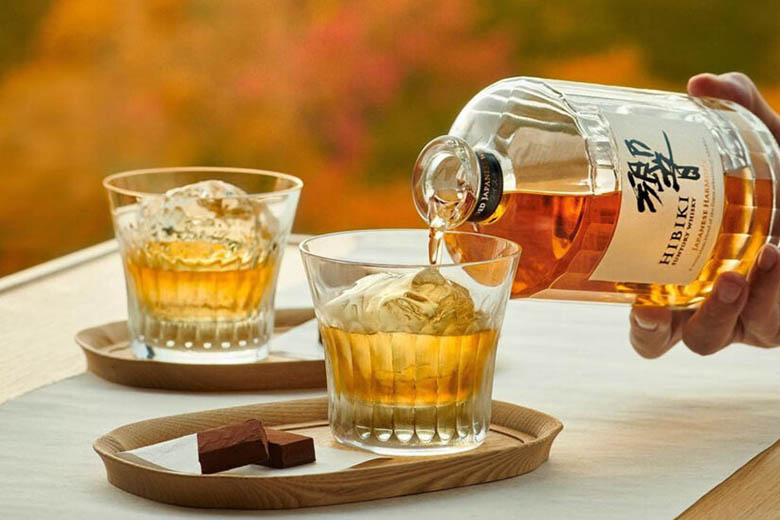 How to drink Toki Whisky
Japanese whisky tends to be lighter and more aromatic than its Scotch counterparts and so comes with a unique method of drinking accordingly.
Widely considered the best Japanese blended whisky, Toki demands attention when sipping, drinking neat, or mixing into cocktails. If you're drinking your Toki neat, you'll want to pour it into a brandy snifter glass or wine glass, in order to let the aromas breathe.
You'll also want to prepare a chaser—possibly a glass of chilled, filtered water with some clear ice—in order to alternate between the whisky and water and really enjoy all of its unique characteristics.
Toki is also great served on the rocks. For best results, pour into an Old Fashioned glass with a large chunk of clear ice. Chill the glass first before pouring a measure of Toki and stirring gently with a bar spoon.
If you'd prefer to mix your Toki, we'd strongly recommend trying a Japanese Highball (recipe below). If you're sampling different mixed drinks, we'd recommend a whisky and water at first. While this may not sound like the most interesting mixed drink, it's a great way to bring out all of Toki's individual qualities, without the same intensity of sipping it neat.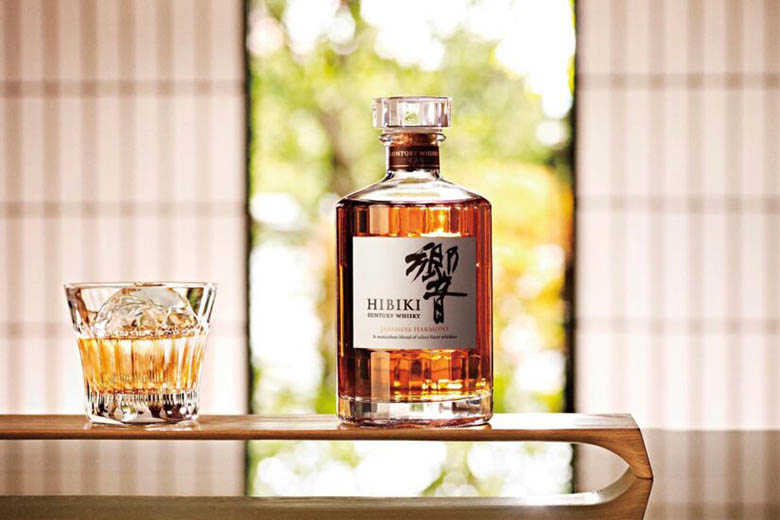 The best cocktails to make with Toki Whisky
Toki Whisky is a flavourful whisky, which means it pairs best with subtle flavors that don't draw the attention away from its base spirit. While Toki might mostly be poured into its staple Japanese Highball, it also works wonders with other subtle—or sometimes vibrant—cocktail recipes. The trick is to mix carefully and slowly, using measured flavors that don't shout too loudly.
Japanese Highball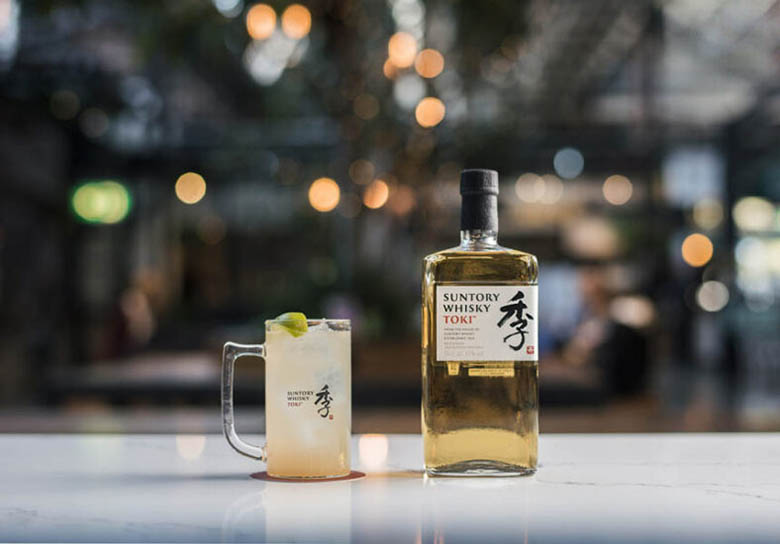 Ingredients:
60 ml Suntory Toki Japanese Whisky
240 ml Soda Water
1 Lemon Wedge
Clear Ice
Cocktail recipes: Arguably the cocktail that put Japanese whisky firmly on the map, a Japanese Highball is delightfully simple and endlessly refreshing. To make, squeeze one lemon wedge into a Highball glass and add clear ice and the whisky. Then, sir with a tall spoon until chilled. Top with the soda water before serving. If you're a perfectionist, some recipes claim that an official Japanese highball has to be stirred 13.5 times in a clockwise direction.
Japanese Maple Cocktail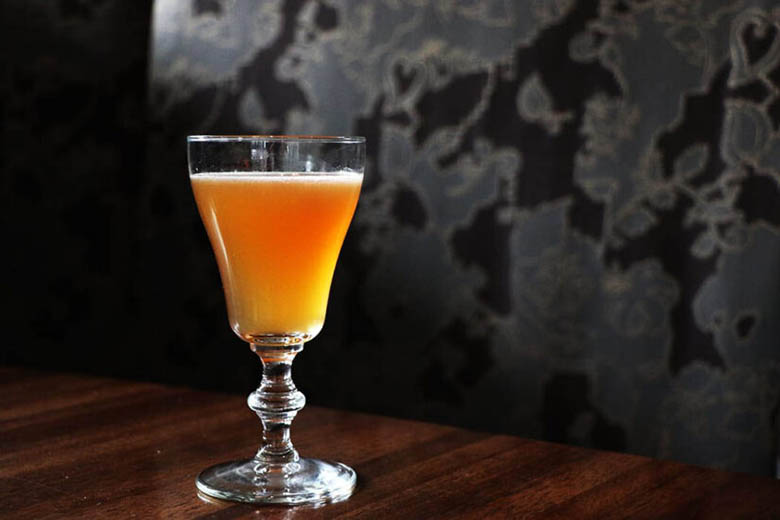 Ingredients:
60 ml Suntory Toki Japanese Whisky
23 ml Lemon Juice
15 ml Maple Syrup
15 ml Egg White
Ice
Cocktail recipes: The Japanese Maple Cocktail might sound intricate to make but it only requires a few core ingredients and promises a deliciously sweet and sour drink. To make, pour all ingredients into a cocktail shaker without ice and shake vigorously. Once combined, add ice and shake again. Then, strain into a cocktail glass and serve. 
Black Ship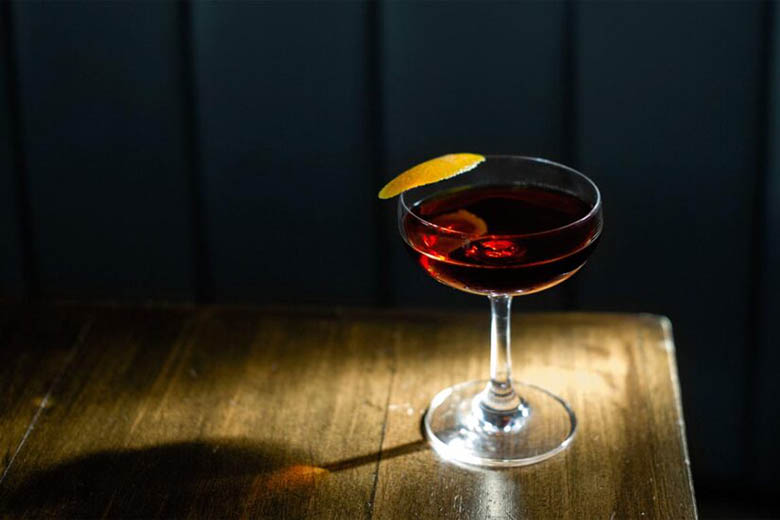 Ingredients:
45 ml Suntory Toki Japanese Whisky
30 ml Pomegranate Juice
8 ml Port
1 tsp Lemon Juice
Lemon Peel for garnishing
Cocktail recipes: The Black Ship nods back towards Japanese history, which means you can serve this excellent cocktail with a side of knowledge. To make one, add all the ingredients together into a shaker and top with ice. Shake vigorously before straining into a chilled Martini glass. Garnish with a lemon peel before serving.
Frequently asked questions about Toki Whisky
Is Suntory Toki actually Japanese whiskey?
Yes, Suntory Toki is a blended Japanese whisky, made mostly from Hakashu single malt and Chita grain whisky. It's one of the most well-known Japanese whiskies on the international market and always goes down a treat.
Is Suntory whiskey any good?
Suntory Whisky is one of the most well-known Japanese whisky distilleries around and all of its offerings are regarded as excellent whiskey choices. Toki in particular is loved for its oak, honey, vanilla, and ginger notes.
Can you drink Suntory Toki neat?
While you can drink Suntory's Toki Whisky neat, you'll probably prefer it mixed into a Japanese Highball or served with a few drops of filtered water. However, it's worth trying Toki neat at least once to appreciate its magnificent blend.
How do you drink a Suntory Toki?
The best way to drink Suntory Toki, in our opinion, is to mix it into a Japanese Highball. This cocktail is best known for putting Japanese whisky on the international map and Toki has the best variety of notes and aromas to fully bring this simple drink together in all its glory.