We can likely assume that when the late James Buchanan launched his brand back in 1884, he didn't anticipate it having worldwide approval spanning all the way from Latin America through to Europe and beyond.
Or maybe he did. Because when James set out to produce Buchanan's, he wasn't fussed about making an especially unique spirit with one-of-a-kind characteristics for an acquired taste. Instead, he did the opposite, combining blended whiskies into a series of bottles that could be enjoyed by all, regardless of whether they considered themselves a connoisseur of the spirit or a complete newbie.
And it was a business plan that quickly paid off. Today, Buchanan's is one of the world's leading Scotch whisky brands, selling upwards of 1.5 million nine-liter cases each year and putting it firmly in the top five most popular Scotch brands.
From the incredibly budget-friendly 40% ABV 12 Year Old, with its notes of citrus fruits, honey, orange, and chocolate, to the Red Seal whisky, aged for 21 years using the finest blend of Scottish malts, there's a Buchanan's bottle for every type of whisky drinker. Even those that don't know they are whisky drinkers, yet.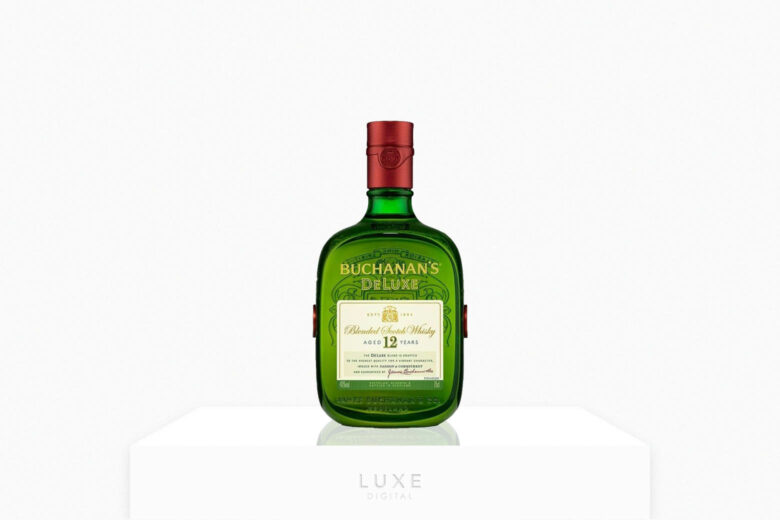 Buchanan's price and bottle sizes
| Bottle | Size | Price (USD) |
| --- | --- | --- |
| Buchanan's DeLuxe Aged 12 Years | 750ml | $39 |
| Buchanan's Master | 750ml | $49 |
| Buchanan's Select 15 Years Old | 750ml | $59 |
| Buchanan's Special Reserve Aged 18 Years | 750ml | $89 |
| Buchanan's Red Seal | 750ml | $186 |
A brand that's as friendly on the inside as it is on the outside.
If ever you had to pinpoint a brand that fuses friendships and effortlessly brings people together, it would be Buchanan's. Case in point: only a year after launching, in 1885, Buchanan's got the official seal of approval from the British Parliament and was regularly enjoyed by those in power as they made their important decisions.
Further down the line, in 1926, Buchanan's released its Finest Old Liqueur, which was sold in a bottle inspired by the canteen of soldiers from World War I. This bottle was meant to represent the friendship between the soldiers and it's something you can note on every bottle of Buchanan's sold up to present times.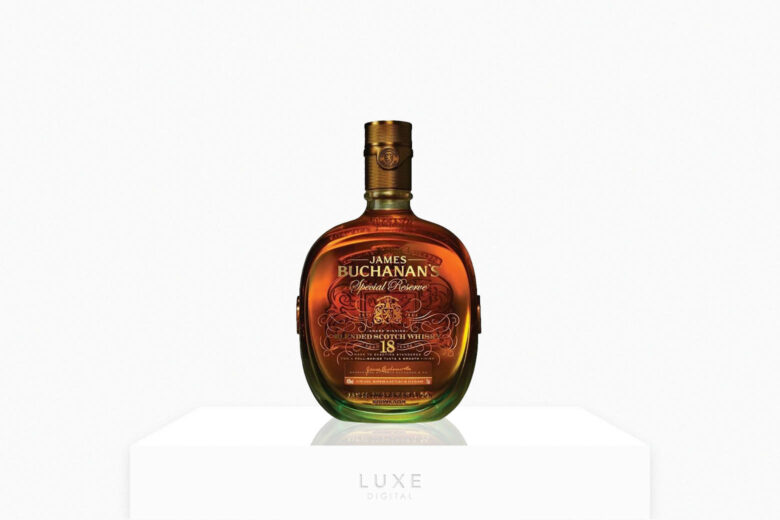 If you've taken a good look at the bottle, you might have wondered about the Latin engraving on the back. And, if you thought it was friendship-inspired once again, you'd be on the right track. The motto says 'Hinc Clarior Spiritus', which means 'Hence the Brighter Spirit' and represents James' generosity from all of his charitable donations throughout his life.
The motto's goal of 'lifting the spirits' of those who read the bottle label is likely something also experienced when they've taken a sip of what's inside, too.
Buchanan's is a blended whisky and a particularly smooth one at that. It combines all of the good parts of a blended whisky: lightness, refined flavors, and a perfect amount of casked aging. Every bottle is gentle on the palate with enough bite to keep it interesting.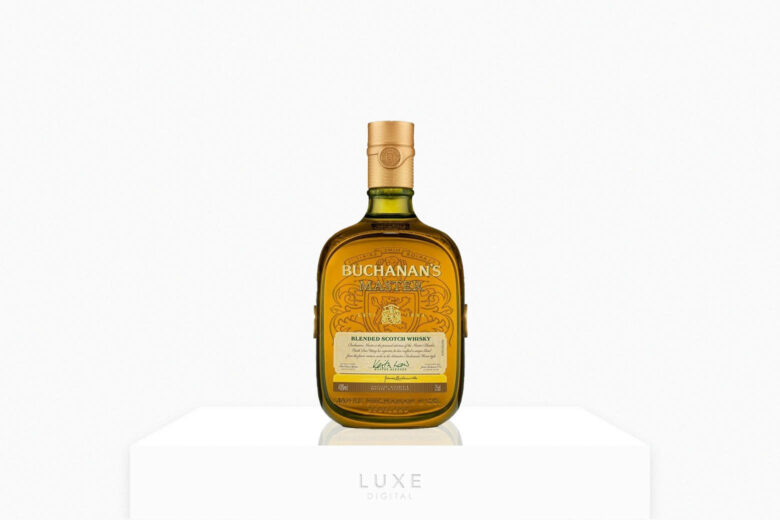 The more than 130 years of experience that goes into each bottle of Buchanan's means there's no such thing as a 'bad' bottle. Rather, there are good bottles and then there are extra good bottles, designed for those who really want to appreciate the influence from the casks, the smoothness of the distillation process, and the fruity, vibrant, and complex additions from the spirit itself.
A perfect balance between smooth and complex, Buchanan's takes Scotch whisky, elevates it, and then beautifully packages it: it's everything you could want from your whisky-drinking experience and more. 
How to drink Buchanan's
Scotch whisky might seem intimidating to start with but once you know a little about the spirit, there's nothing stopping you from diving in. The characteristics and diversity of Buchanan's makes it easy to enjoy neat, with a dab of water, or mixed into cocktails.
But first it's important to take it back to basics: Buchanan's is best enjoyed in the correct glassware, which is designed to maximize the aromas and flavors of the spirit as well as the drinking temperature. So, if you're enjoying your Buchanan's neat, drink it from a Snifter glass.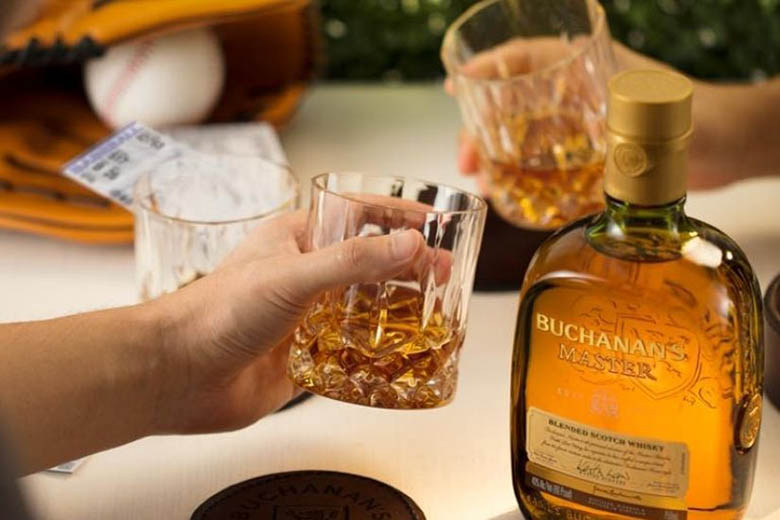 If you're sipping on an Old Fashioned, a rocks glass is your best bet. Or, if you're diversifying further with more intricate cocktails, stick to the recommended glassware for each unique drink.
Buchanan's is a blended whisky, which means it offers a huge range of characteristics in each bottle. So, to maximize its drinking potential, try not to overpower the spirit. Try soda water, lemon juice, or grapefruit juice to add a new dimension to your whisky without taking the attention away from its age or aroma. 
The best cocktails to make with Buchanan's
As a Scotch whisky, the options are endless when it comes to incorporating Buchanan's into a delicious cocktail. These blended whiskies hit the perfect midpoint between flavourful and accessible priced for some experimentation that's almost guaranteed to be delicious.
However, when using whisky as a cocktail base, choose a younger bottle like Buchanan's DeLuxe Aged 12 Years Blended Scotch Whisky so you can save the more expensive bottles for sipping.
Buchanan's Old Fashioned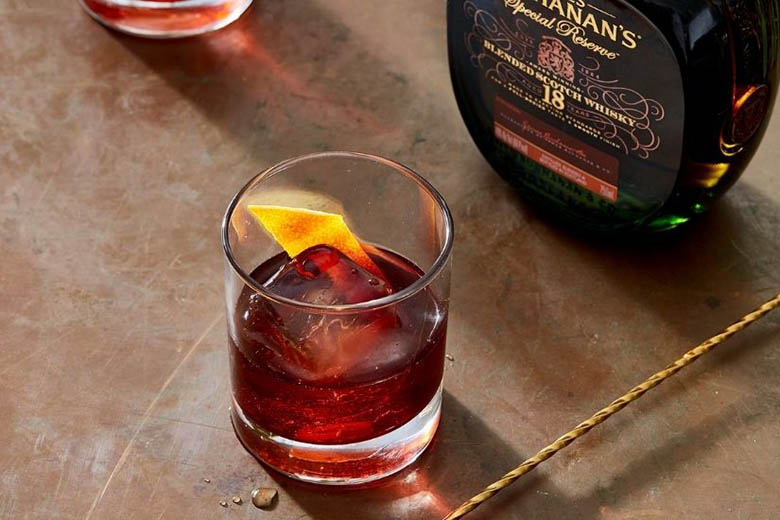 Ingredients:
30ml Buchanan's Master Blended Scotch Whisky
5ml Bitters
1 Tsp sugar
1 Splash water
1 Twist lemon peel
1 Slice orange peel
Cocktail recipes: Make the most out of your Old Fashioned by using Buchanan's Master Blended Scotch Whisky as its base. To mix one up, muddle sugar and bitters in a rocks glass before adding Buchanan's Scotch Whisky and a large ice cube. Then, twist the slices of lemon and orange peel over the drink before serving.
The Scotsman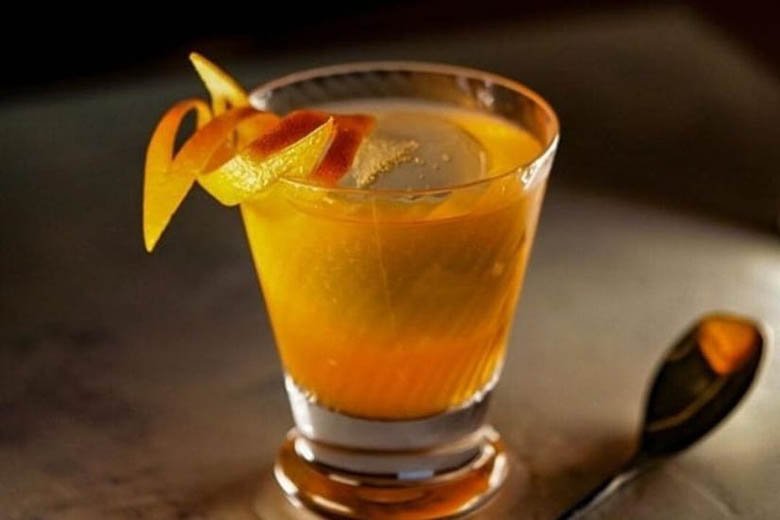 Ingredients:
60ml Buchanan's DeLuxe Aged 12 Years Blended Scotch Whisky
10ml Aperol
15ml simple syrup
60ml fresh squeezed pink grapefruit juice
1 Basil leaf
1 Dash Orange Bitters
Cocktail recipes: Bring your Scotch whisky back to its roots with a delicious and effortlessly simple Scotsman cocktail that's bitter, sharp and sweet all at the same time. To make, pour all of the ingredients into a tall glass with ice. Shake and strain over block ice before pouring in a crystal glassware and garnishing with a basil leaf.
Whisky Highball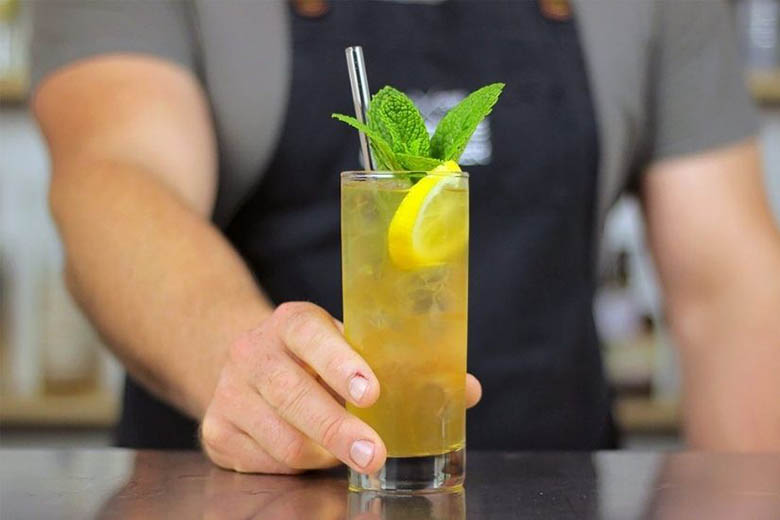 Ingredients:
40ml Buchanan's DeLuxe Aged 12 Years Blended Scotch Whisky
120ml Soda or sparkling water
Lemon slice
Cocktail recipes: A Highball is a refreshing long drink with a hint of sour that you'll enjoy sipping on time and time again. To make, fill a tall glass with ice and add the whisky before giving it a gentle stir. Then, top up with your soda or sparkling water before garnishing with a lemon slice and serving. 
Frequently asked questions about Buchanan's
What is the best Buchanan's?
The best Buchanan's whisky is the Buchanan's Red Seal Blended Scotch Whisky. This 40% ABV whisky is aged for 21 years and is an ultra-premium whisky with notes of smoke, ginger, and lime, and mandarin and apple accents. 
Is Buchanan's a good whiskey?
Buchanan's produces a range of excellent whiskies with varying ages from 12 years through to 21 years. It's a popular whisky enjoyed across the world, known for its smooth and balanced flavor notes. It's also not too expensive, making it a great brand for those looking to widen their palates in the spirits world. 
Who drinks Buchanan's?
Buchanan's is a popular brand that's found widely across the world. It's especially popular in Mexico, Colombia, and Venezuela but has a worldwide audience and is easily sourced in bars and restaurants.  
What is Buchanan's made out of?
Buchanan's is a blended Scotch whisky, which means it's made from malted barley as well as other unmalted cereals like maize and wheat. It's distilled in Scotland using Scottish water and, as a blended whisky, is finished by combining whiskies of different types, strengths, and ages to produce each bottle.