Most people would agree that breaking the law is generally a bad thing. And we're sure that modern-day Lagavulin as a brand would agree.
But if it wasn't for a gentle bit of law-breaking back in the 1700s, Lagavulin probably wouldn't be such a popular and well-loved brand today. 
Nowadays, this multi-award winning whiskey is known partially for its slow distillation speed and pear-shaped pot stills but more so for its incredibly rich, dark, and peaty liquid. Peatier than Macallan and smooth like Johnnie Walker, Lagavulin really stands alone with its unique characteristics.
It's a sure-fire winner in the world of whiskeys, with a long line of celebrity fans who all enjoy its smoky aromas and long, gently-salted finish.
This is a whiskey that demands attention, all the way from its sleek and suave bottles right through to its strict serving methods: neat, or with a few drops of water at most. A confident whiskey that accepts no imitations.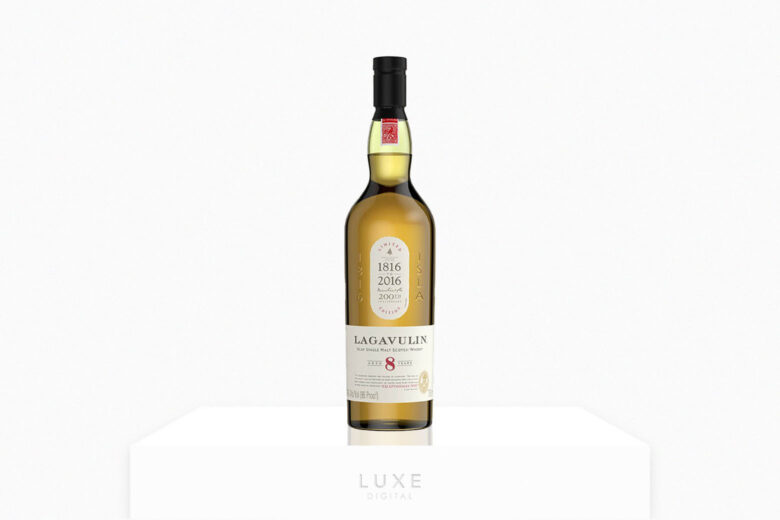 Lagavulin whiskey price and bottle sizes
| Bottle | Size | Price (USD) |
| --- | --- | --- |
| Lagavulin 8 Year | 750ml | $69 |
| Lagavulin 8 Year 200th Anniversary | 750ml | $75 |
| Lagavulin 16 Year | 750ml | $109 |
| Lagavulin Distiller's Edition | 750ml | $119 |
| Lagavulin 12 Year | 750ml | $172 |
| Lagavulin 25 Year | 750ml | $2,493 |
| Lagavulin 37 Year | 750ml | $5,205 |
A tiny island homebase with a big, smoky promise
While the brand recently celebrated its 200-year anniversary, Lagavulin as a whole stems back far further than that. Known as one of the oldest distilleries on Islay, a tiny island in the Scottish Hebrides, Lagavulin is the thoroughly distilled, perfectly measured final product after centuries of hard work and determination.
Back in 1742, Lagavulin was nothing more than a collection of around 10 illicit distilleries. It wasn't until more than 50 years later, in 1816, that farmer John Johnston founded the first legal distillery.
From then, the fog began to clear and steps were made to legitimize this peaty whiskey once and for all. In 1887, the two main distilleries that had been producing Lagavulin were fused and the name cemented, once and for all.
Lagavulin isn't the only whiskey created on the island of Islay. But it might just be the smokiest.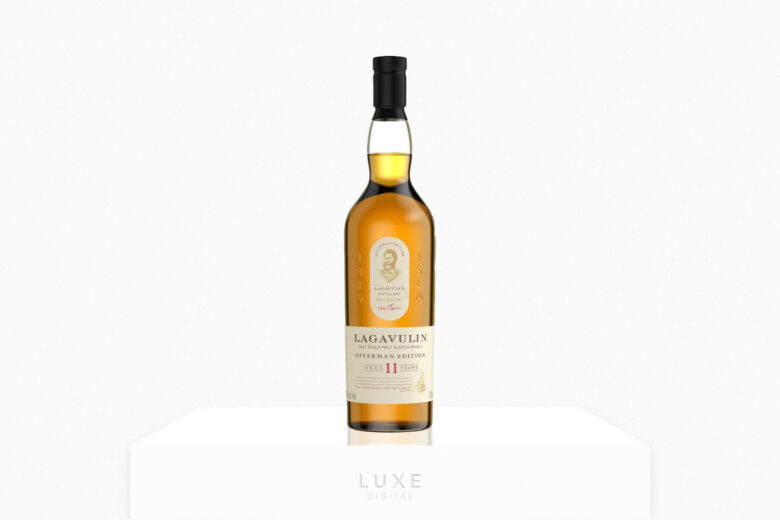 While some of that comes down to expertise, a lot of it comes down to its nearby conditions.
Miles and miles of peat bog in the west of the island provide a helping hand for its core, barley ingredient to produce some of the best. Its oak casks add a whole new dimension, too: bringing in some of the island's seaweed-infused aromas and gentle sweetness.
And, when combined with the rich, mineral-filled water that runs down from the Solan Lochs, it creates an intense flavoring that's almost impossible to find anywhere else.
It's not the most expensive bottle on the market, but if you're looking to sample the older stuff, it'll definitely set you back more than your average pour. If you're aiming for the best of the best, a dram of Lagavulin 25 retails for around $345 per serving. But it's intricate enough that, if you do decide to splash out, you wouldn't regret it.
It's a brand that keeps things traditional: "Lagavulin" is an anglicization of Lag a' Mhuilinn, which means "hollow of the mill" in Scottish Gaelic. This brand keeps its Scottish heritage at the forefront of everything it does, set deep in the rugged Hebridean Isles with a demand for premium quality from start to finish.
Drink Lagavulin and accept that there's no turning back. Once you've accustomed your tastes to such levels of intense, woody smokiness, you'll likely never settle for anything lesser again.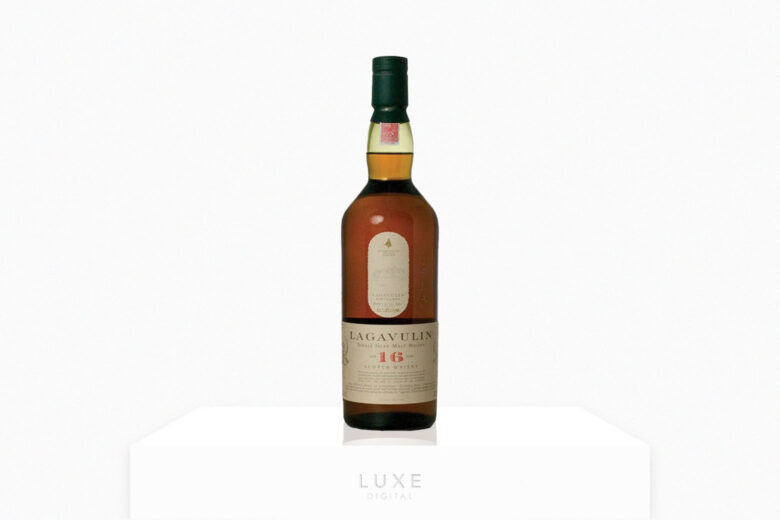 How to drink Lagavulin whiskey
Lagavulin isn't a whiskey for beginners. If you're someone that's new to the world of whiskey, it's probably one that'll come across as too strong.
But, if you're a seasoned whiskey drinker and you're looking to expand your tastes in the world of whiskey, Lagavulin is an essential addition to any self-respecting drinker's bar cart.
This is a whiskey designed to be sipped slowly. It's one to be enjoyed to the maximum, and the best way to do that is to make almost an entire event out of drinking it.
You'll want to start with the correct Whiskey glassware: either a Brandy Snifter glass or an Old Fashioned glass. The benefits of both come in their large openings, which allow the aromas of Lagavulin to rise up. That's also important when it comes to smelling the whiskey – something you'll want to do before sipping it, to add another dimension to the experience.
When you do finally sip it, take it slow. Swirl the whiskey in its glass at a diagonal angle to release its charm. Let it run over your taste buds before swallowing, while breathing in those incredibly peaty notes.
If you find Lagavulin a little too strong even as a seasoned drinker, you may enjoy it more with a few droplets of water or a large ice cube. The former should be distilled water and the latter should be a crisp, clear ice cube that feels dry to the touch.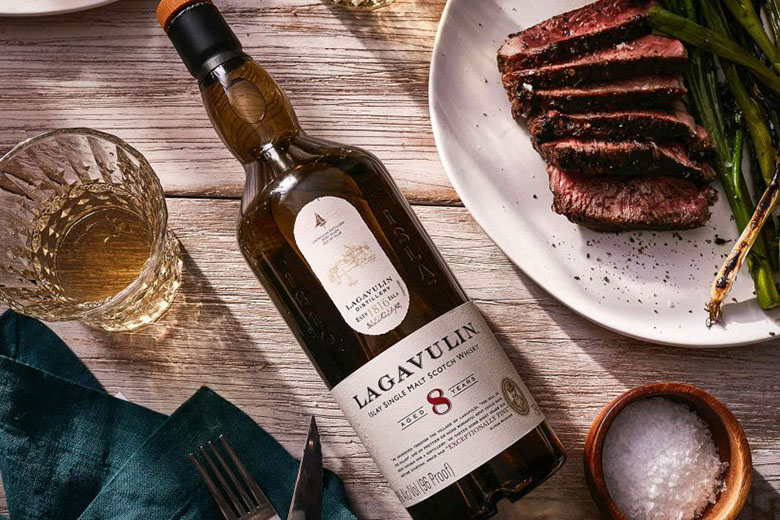 The best cocktails to make with Lagavulin whiskey
We'll be honest: you probably wouldn't opt for Lagavulin for whiskey-based cocktails. This premium bottle deserves to be enjoyed slowly without any accompaniments. But, if you find yourself with Lagavulin to spare (the dream!), you'll want to choose relaxed cocktail recipes with a small number of ingredients. The trick is to let the Lagavulin do the talking, with mixers that emphasize its unique qualities rather than overshadowing them.
Islay Old Fashioned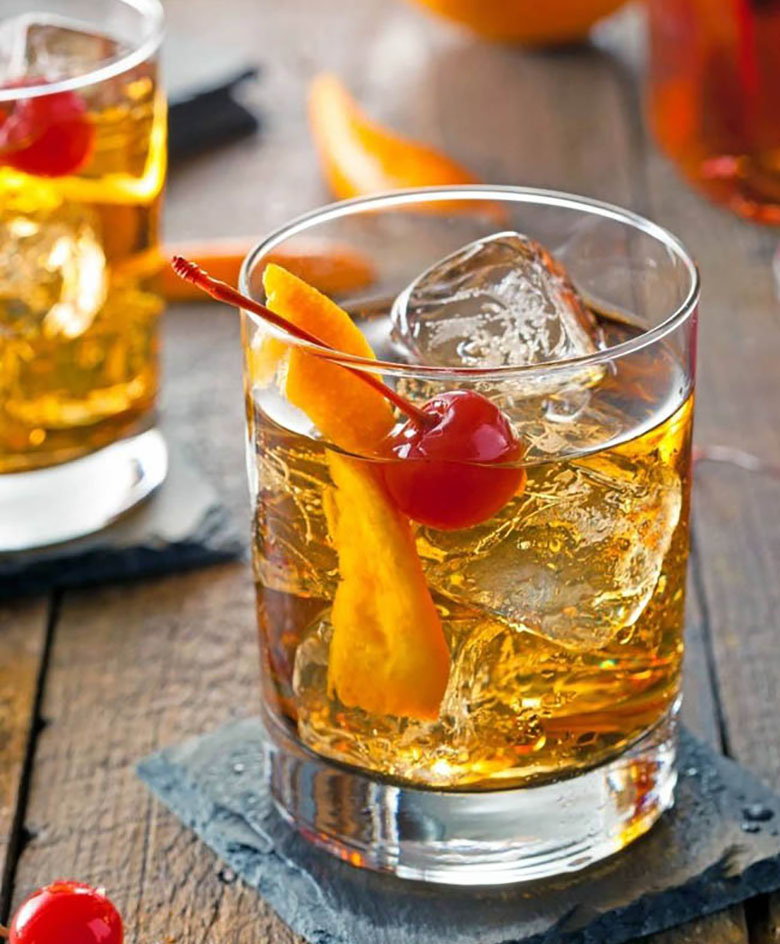 Ingredients:
75 ml Lagavulin 8 Year
10 ml Muscovado Sugar Syrup
3 dashes of Peychaud's Bitters
Ice
Cocktail recipes: Honour Islay's smoky heritage with an Islay Old Fashioned: a peat-filled variation of the traditional favorite cocktail. To make, place large ice cubes into an Old Fashioned glass and add whiskey. Stir gently before adding the sugar syrup and bitters and two more ice cubes. Stir until well mixed before topping with more ice cubes, if there's room. Then serve.
Scottish Road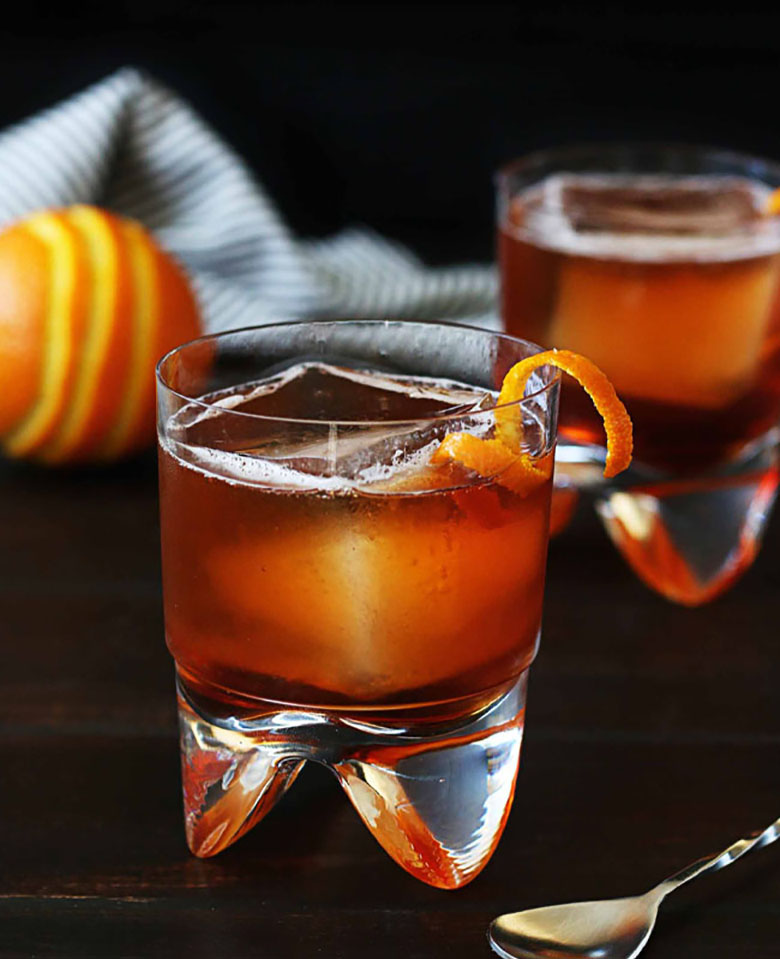 Ingredients:
60 ml Lagavulin 8 Year
15 ml Amaro Lucano
10 ml Campari
Grapefruit peel twist for garnishing
Cocktail recipes: This effortlessly easy cocktail adds a bitter touch to a strong, warming drink. Make one in a matter of mere seconds, by stirring all ingredients together into an Old Fashioned glass and garnishing with the grapefruit peel. Gently drop in one large ice cube before serving.
Smokin' Word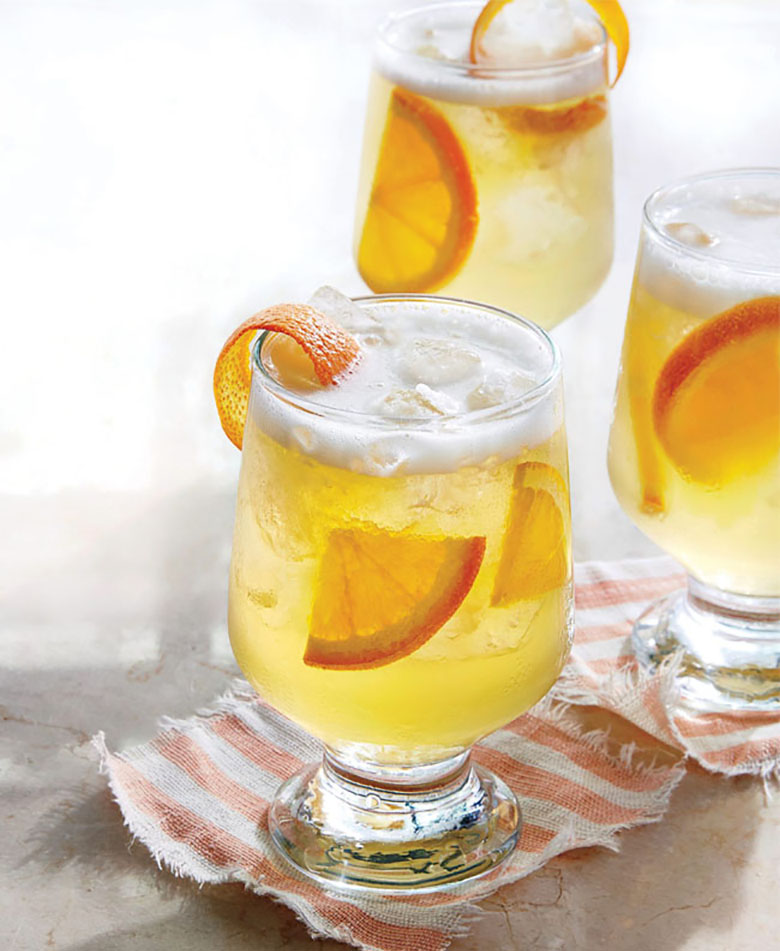 Ingredients:
35 ml Lagavulin 8 Year
20 ml Yellow Chartreuse
20 ml Luxardo Maraschino Cherry Liqueur
20 ml Lemon Juice
Cocktail recipes: There's nothing stopping you from using an older whiskey for this cocktail but the Lagavulin 8 Year does just as well. To make, shake all ingredients together and strain into a Coupette glass. Then, garnish with a brandied cherry and finish with a quick final stir. Finally, serve.
Frequently asked questions about Lagavulin whiskey
How much does Lagavulin cost?
A Lagavulin 8 Year costs around $65.99 for a 750 ml bottle. Prices only go up from there, though, with a 750 ml bottle of Lagavulin 37 Year setting you back $2,999.99 per bottle.
Is Lagavulin a good whiskey?
Lagavulin is considered one of the best whiskeys for anyone who likes peat-heavy drinks. A multi-award winner, Lagavulin is a premium all-rounder in the world of whiskey.
Is Lagavulin 16 year old good?
Lagavulin 16 year old is a brilliant whiskey: rich, peaty, and endlessly unique. It was named the Best Distiller's Single Malt of 2017 at the San Francisco World Spirits Competition and also won a double gold medal there.
Why is Lagavulin so expensive?
Lagavulin is expensive as it's a premium, top-shelf whiskey with the quality to match. It's smooth, intense, and woody: a whiskey designed to be enjoyed slowly and sipped with pure enjoyment.