You'll struggle to find a spirit that pays homage to its home country quite as much as Conor McGregor's Proper No. Twelve Irish Whiskey does.
This light-bodied, golden-colored whiskey represents the Emerald Isle in every way possible, from its green bottle to its distillation, which happens at the oldest whiskey distillery in Ireland and contains a delicious blend of single malt and golden grains.
Designed to truly embody Ireland's friendliness, carefree nature, and close-knit brotherhood in every sip, Proper No. Twelve Irish Whiskey is a popular Irish whiskey that promises to survive generation after generation.
And that's something that's not just limited to Ireland. Proper #12 Irish Whiskey took the world by a storm before it had even launched, selling out completely within Ireland and America in a matter of days rather than the six months it had budgeted for.
The result? Lots of "out of stock" sights and some hastily arranged air freighted bottles straight to America, which sold out almost instantly again.
There's lots to love about this whiskey. While some brands stick firmly within the spirit's traditional nature, Proper No. Twelve Irish Whiskey is helping to pave the way for a new generation of whiskey drinkers: those who pour generous serves on regular occasions with plenty of friends around to enjoy it together.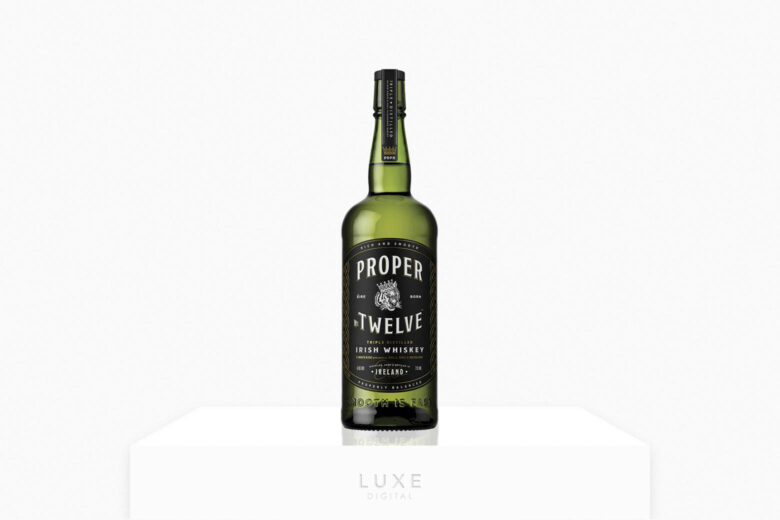 Proper No. Twelve Irish Whiskey price and bottle sizes
| Bottle | Size | Price (USD) |
| --- | --- | --- |
| Proper #12 Irish Whiskey | 750ml | $34 |
Flavor and complexity but most importantly, affordability
Proper No. Twelve Irish Whiskey ticks a lot of boxes for a bottle of whiskey that won't set you back more than $50. Its due care and attention mean McGregor didn't rush to produce the first bottle that came to mind but, despite all of the hard work that went into creating Proper #12 Irish Whiskey, he insisted that his brand had to remain budget-friendly.
McGregor had been approached multiple times by varying spirits producers who all wanted a partnership with this Mixed Martial Arts champion. With that in mind, he set out to disregard all of those offers and produce his own offering instead. While the former option may have been faster, the latter proved more enjoyable.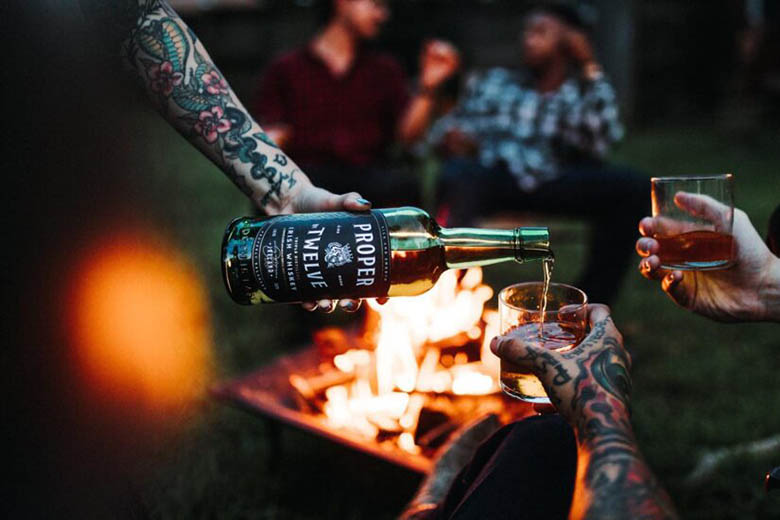 With the help of his master distiller, McGregor created a unique and special blend. Proper No. Twelve Irish Whiskey is a beautiful blend of sweet Irish grain and single-malt Irish whiskey. The spirit is distilled four times for ultimate smoothness and utilizes its single malt whiskey for extra complexity to the grain. 
Through much trial and error, including sampling at least 100 blends, Proper No. Twelve Irish Whiskey was born.
And its name? That, again, embodies McGregor's Irish roots, from one word to the next. Proper, meaning the right way to create whiskey, and No. Twelve pays homage to McGregor's hometown of D12: Dublin 12.
Even the bottle color – green rather than a traditional whiskey bottle shade – was influenced by Ireland. It's a seriously proud blend, highlighting a spirit of brotherhood, loyalty, and hard work.
Turn the bottle around and you'll see more of McGregor's influence on the back, in the form of a charitable donation from each case sold. Proper No. Twelve donates $5 for each case sold to local first responder organizations around the world, up to a total of $1M annually.
It's that final added touch that proves that Proper #12 Irish Whiskey's success doesn't just come in a financial form, but also in the form of making a difference.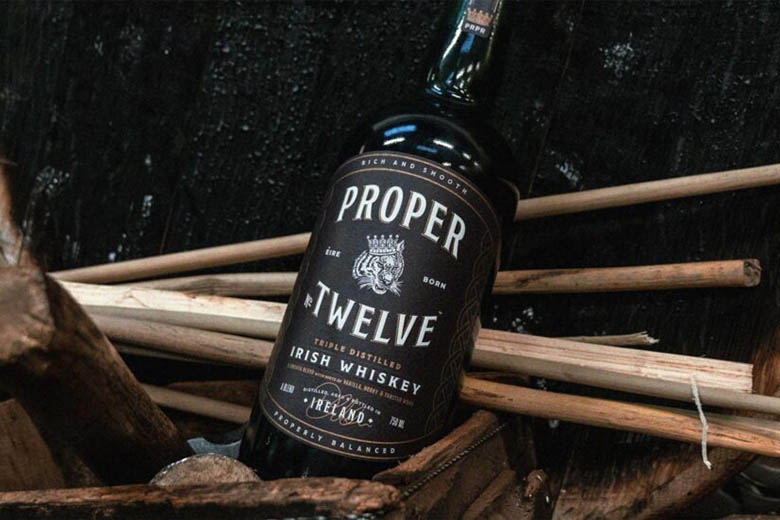 How to drink Proper No. Twelve Irish Whiskey
In Conor McGregor's own words, Proper Irish Whiskey is "friendly, straightforward and is best enjoyed with ginger ale or on the rocks." So, if you're looking to enjoy a bottle the way McGregor himself would drink it, that's the best option.
However, as a spirit in general, there are lots of different ways to enjoy whiskey. True aficionados will state that it must be enjoyed the authentic way: served neat or on the rocks at most, enjoyed in a brandy snifter glass, and sipped slowly. But that wouldn't be very fitting in McGregor's world.
This accessible whiskey was designed to be shared and enjoyed repeatedly, rather than sipped on the odd occasion once or twice a year. Proper Irish Whiskey's whole point was to make a delicious and accessible whiskey that you'll buy again and again.
McGregor pointed out that he wanted his creation to be enjoyed by his fans, embodying its spirit of togetherness.
So, while you could sip on your Proper Irish Whiskey the authentic way, we'd recommend a lighter approach: bringing together a group of your closest friends – possibly before sitting down to watch the next McGregor fight – and pouring a lengthy serve all around.
Then, when you've all admired this clear golden liquid with its vanilla, honey, and toasted wood notes, it's time to pour another serve.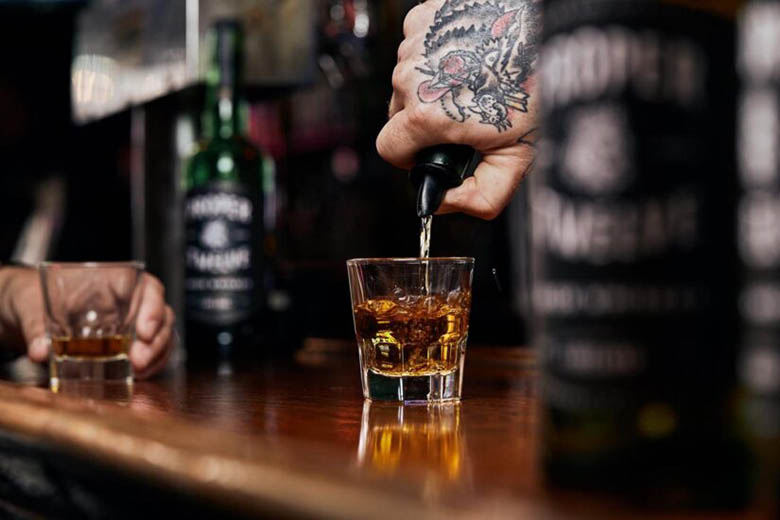 The best cocktails to make with Proper No. Twelve Irish Whiskey
Proper #12 Irish Whiskey is known for being a sweet whiskey, which makes it great for whiskey-based cocktails that might previously have tasted too intense to properly enjoy. As with all whiskey cocktails, you'll want to choose options that allow the spirit to shine through, which means carefully selected mixers and bases.
Whiskey and Ginger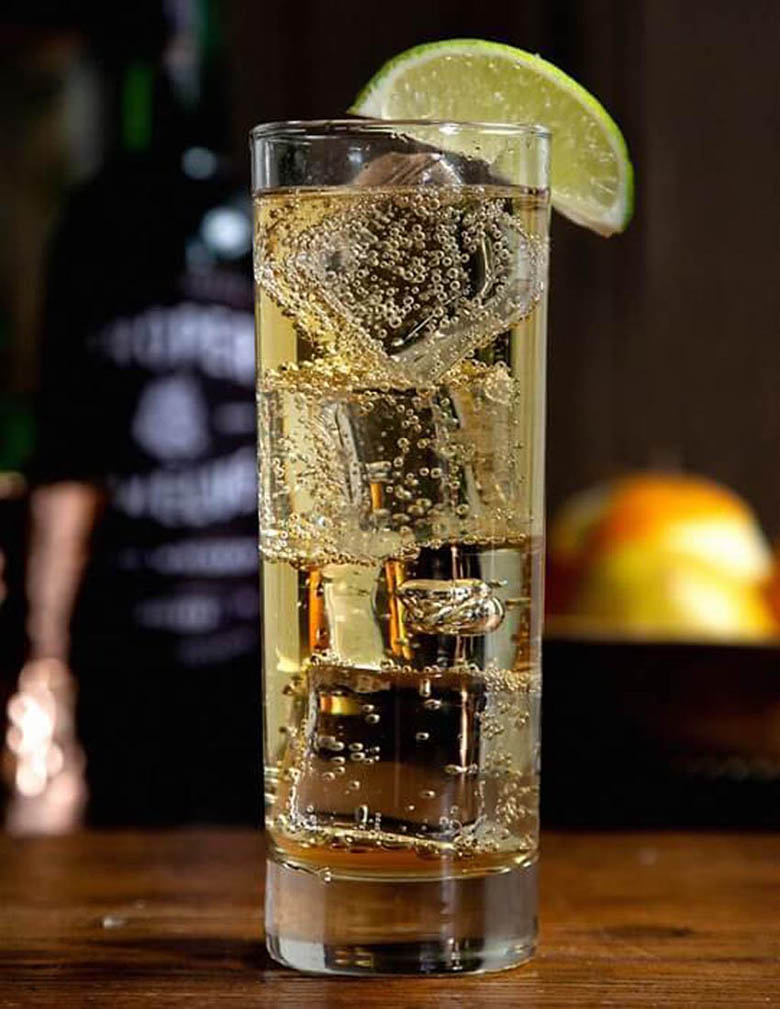 Ingredients:
45 ml Proper #12 Irish Whiskey
150 ml Ginger Ale
1 Lime Wedge for garnishing
Cocktail recipes: Sometimes the best things in life are the simplest things, like this Whiskey and Ginger cocktail, which promises to quickly become a new favorite and comes to life in mere seconds. To make, pour your Proper No. Twelve Irish Whiskey into a highball glass filled with ice and top with ginger ale. Before serving, squeeze the lime wedge and drop it in. 
Irish Whiskey Sour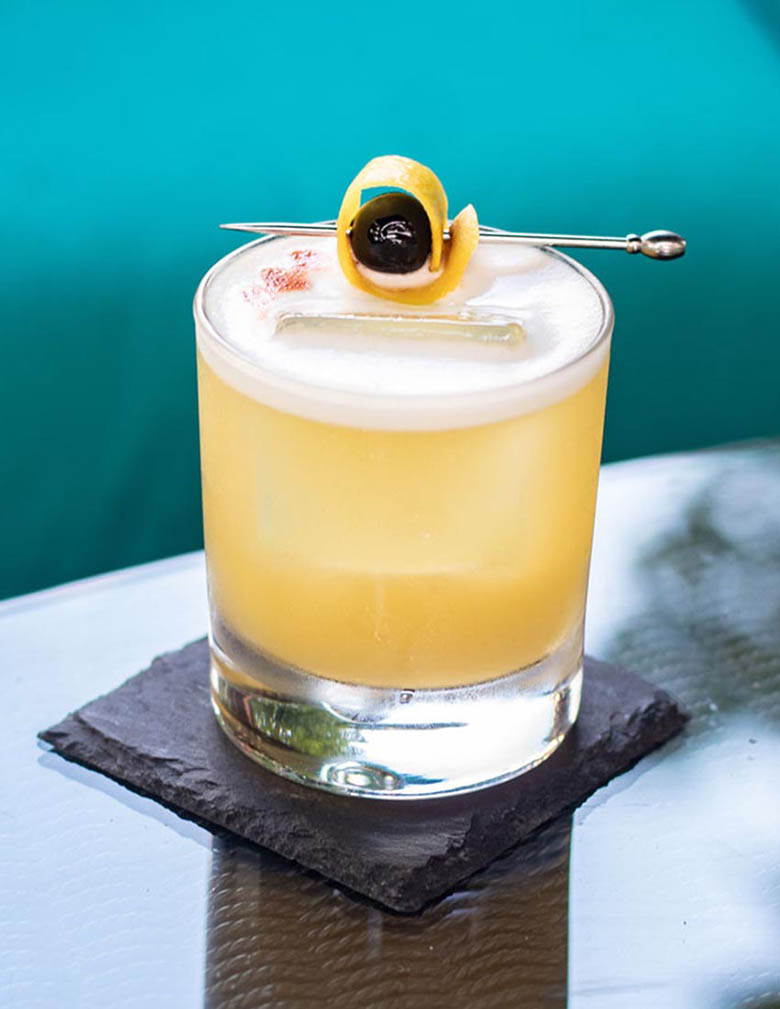 Ingredients:
60 ml Proper #12 Irish Whiskey
60 ml Fresh Lemon Juice
22 ml Simple Syrup or Maple Syrup
Lemon Wedge and Cocktail Cherry for garnishing
Ice
Cocktail recipes: A take on the traditional Whiskey Sour but lighter and softer thanks to its core ingredient of Irish whiskey, an Irish Whiskey Sour is a popular cocktail made all the sweeter with Proper #12 Irish Whisky. To make one, add the Proper No. Twelve Irish Whiskey, lemon juice, and syrup to a cocktail shaker before filling with ice and shaking vigorously. Strain into an Old Fashioned glass and garnish with lemon and cherry before serving.
Whiskey Smash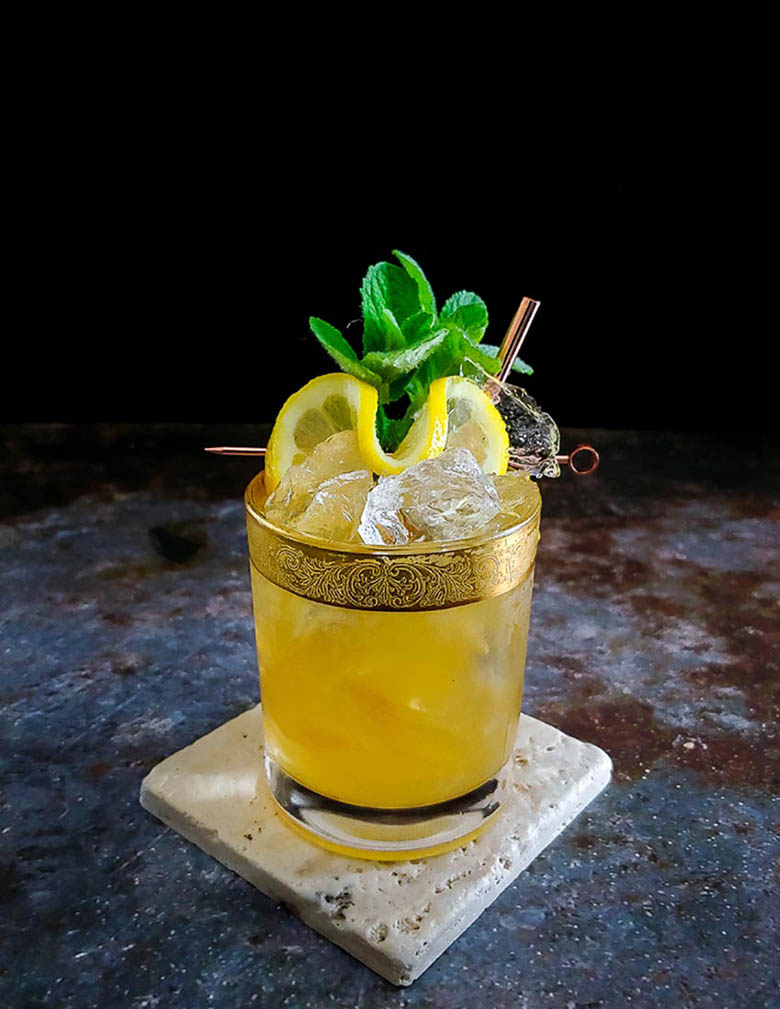 Ingredients:
60 ml Proper #12 Irish Whiskey
1/4 lemon in Two Wedges
5 Large Mint Leaves
30 ml Simple Syrup or Maple Syrup
Soda Water for topping
Crushed Ice
Cocktail recipes: Similar to a Mint Julep, a Whiskey Smash promises all of the depth with slightly more focus on the whiskey notes. To make, place the mint leaves and lemon wedges into a cocktail shaker and muddle together. Add the Proper No. Twelve Irish Whiskey and simple syrup and top the shaker with ice. Shake vigorously before straining into a Low Ball glass and topping with a dash of soda. Add ice and serve. This one also works great with Jameson.
Frequently asked questions about Proper No. Twelve Irish Whiskey
Is Proper 12 a good Irish whiskey?
Proper 12 Irish Whiskey is a popular whiskey made from a blend of sweet Irish grain and single malt Irish whiskey. It notably sold out in Ireland and America in a matter of days, and as a result, was out of stock for almost two months. Its complexity is similar to that of Johnnie Walker.
How much is a bottle of McGregor's whiskey?
A 750 ml bottle of McGregor's whiskey, Proper 12 Irish Whiskey, sells for around $49 per bottle. It's priced similarly to Buchanan's or Macallan.
How much did Conor sell Proper 12 for?
Conor McGregor sold the majority of his whiskey brand, Proper No. Twelve, to Proximo Spirits for $600M. The sale came with the promise that McGregor would still hold a lot of value in the company and play a large role in its continuing expansion.
Where to buy Proper Whiskey?
You can buy Proper Irish Whiskey via online retailers like Drizly and ReserveBar, as well as at plenty of bars and restaurants throughout Ireland, the United Kingdom, and the United States.