There's a lot of culture behind award-winning Scottish whiskey, The Sassenach. Drink The Sassenach and you'll find yourself transported into the Scottish Highlands, one rich, almond-heavy sip at a time.
Created by Sam Heughan, who rose to fame from his role in the historical drama TV show Outlander, and inspired by those exact landscapes, The Sassenach is a bottle with far more depth than you may first assume.
There seems to be a hidden message behind every inch of this famous whiskey. Like the name, for example, which comes from his Outlander character's nickname for his wife Claire. Or the subtle unicorn on The Sassenach's logo, which represents the national animal of Scotland.
At a first glance, you could be tricked into thinking that you're just drinking any old blended whiskey. But, take a closer look, and you'll see far more hints of the Dumfries-born actor's personality.
The Sassenach was first mentioned in August 2019, when Heughan spoke about how much he'd love to launch his own brand. Shortly after, The Great Glen Company was born.
Its only offering might be blended whiskey for the time being, but, if The Sassenach's popularity is anything to go by, it won't be long before other spirits join its ranking under The Great Glen Company name.
Distinct and smooth, fruity and warm, sweet and long: The Sassenach tells a story before you've even had a chance to sip it.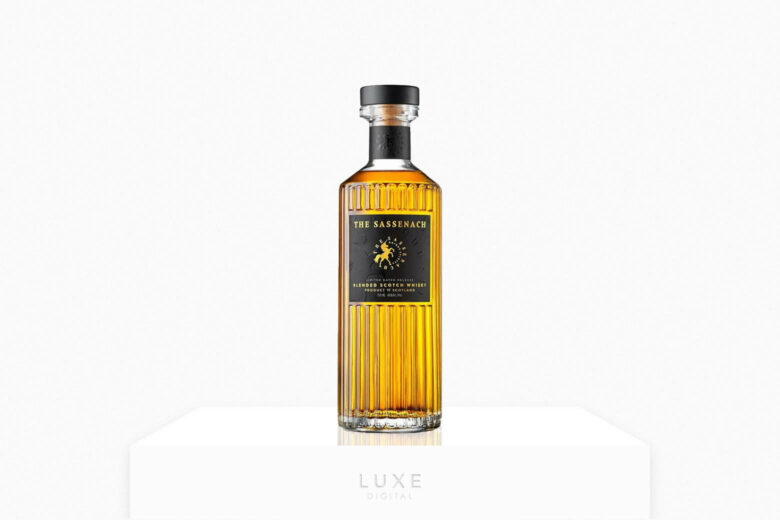 Sassenach Whiskey price and bottle sizes
| Bottle | Size | Price (USD) |
| --- | --- | --- |
| The Sassenach Blended Scotch Whiskey | 750ml | $98 |
Sam Heughan likes to do things a little differently
He – and his business partner – didn't want to rush the process of bringing The Sassenach to life. Instead, Heughan took his time, sampling whiskeys from around the world, noting his favorites and preferences before even starting to think properly about what his own blend would be made up of.
Heughan had been approached by various spirits houses and brands already, each asking him if he'd be interested in launching his own bottle. But, refusing to be kept tightly in one box with limited creativity, he instead decided to launch a whiskey himself with his own gap in the market: accessibly priced, quintessentially Scottish, silkily smooth, and almost Japanese-esque whiskey.
This blended Scotch whiskey was created to bring together all of the above in such a way that nothing felt overpowering. Rather, the variety of influences should complement each other.
And that's exactly what he did. Heughan particularly liked Asian whiskeys but also wanted an American influence with a subtle nod to bourbon and, of course, a Scottish influence to incorporate his own heritage.
While this might sound a little out there for one bottle, it paid off in a big way. The Sassenach brings together all of the best features of worldwide whiskey, with long, smooth notes and hints of butterscotch.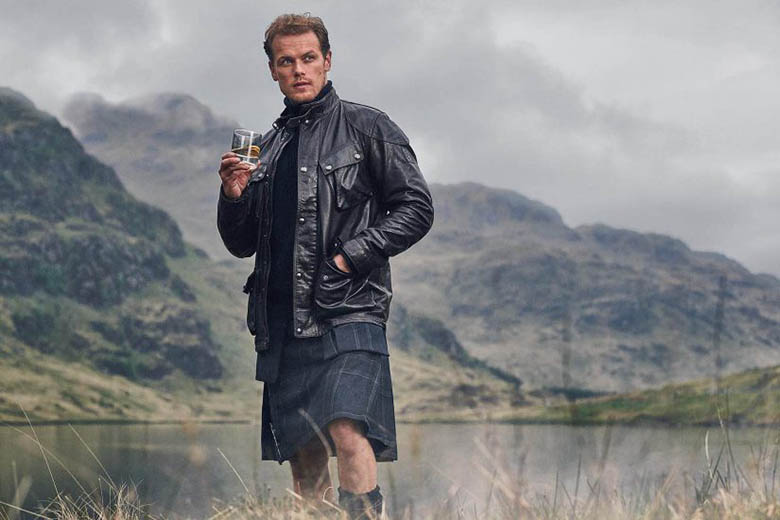 It's so good, in fact, that The Sassenach has won Double Gold at the San Francisco World Spirits Competition as well as placing Gold in the International Spirits Challenge. It's loved not just by Heughan himself, but also a worldwide team of whiskey experts.
It's a whiskey you'll want to enjoy with friends, which was exactly Heughan's intention. He wanted to evoke the feeling of "home" into a bottle; something with the ability to ground its drinkers in a deliciously comforting manner.
The Sassenach's warming notes – "a hug in the glass" – as described by the founder himself, are the perfect antidote to those freezing Scottish winters – or just as good at bringing that feeling to life, no matter where you're enjoying it.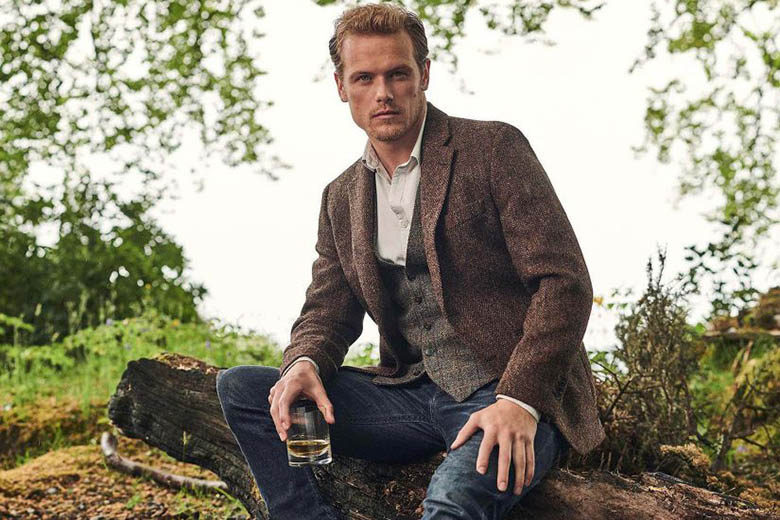 How to drink Sassenach Whiskey
Blended whiskey doesn't always follow the rules when it comes to traditional whiskey-drinking tips. Rather, it uses its unique profile as an excuse for the drinker to interpret it accordingly. Of course, there's nothing wrong with drinking your blended whiskey the same way you'd drink single malt, and some of the rules should stay the same. 
For a start, you'll want to serve your whiskey at the same temperature as you'd serve single malt. The Sassenach in particular is an intricate whiskey, which means serving it at room temperature is your best bet for releasing all of its unique aromas and flavors.
You'll also get the most out of The Sassenach by using the right glassware. A brandy snifter glass is your best bet for releasing the aromas of your whiskey while you're drinking it. This glass also gives you the opportunity to hold in your hands and gently warm the spirit for a whole new dimension.
If you're looking to widen your experience of The Sassenach even more, you can enjoy it with a few drops of filtered water. This decreases the intensity of the alcohol, making it more palatable for beginners.
You'll often find The Sassenach served up into cocktails and a great launchpad for that is to serve it on the rocks. Use clean, large ice cubes for best results and a chilled Rocks glass to match. Alternatively, mix up The Sassenach into cocktails to discover new realms of whiskey-drinking fun. You'll find some of our favorite recipes below.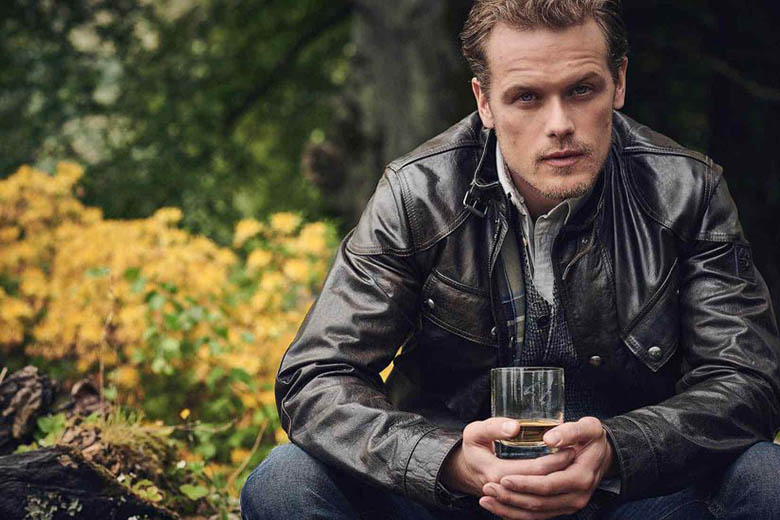 The best cocktails to make with Sassenach Whiskey
The Sassenach is a blended whiskey, which means there's far more room for experimentation than with single malts. The joy of a blended whiskey means there's an opportunity to bring out an endless number of interesting characteristics. You're not limited to a certain flavor profile with The Sassenach; it's a whiskey just asking to be mixed into any number of incredible cocktails.
Scotch Sour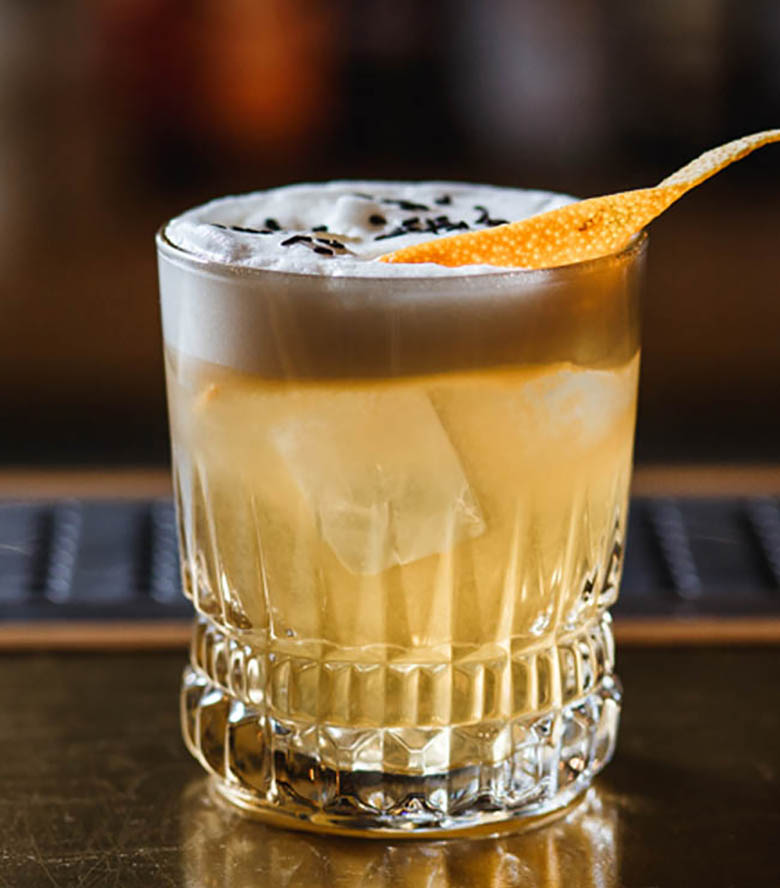 Ingredients:
60 ml The Sassenach Blended Scotch Whiskey
15 ml freshly squeezed Lime Juice
15 ml freshly squeezed Lemon Juice
30 ml Simple Syrup
Orange Slice and Cherry for garnishing
Cocktail recipes: Interesting and delicious, a Scotch Sour is the blended equivalent of a traditional Whisky Sour. To make, combine the lime juice, lemon juice, simple syrup and The Sassenach in a cocktail shaker and add ice before shaking to chill. Strain into a rocks glass filled with more ice and garnish with the orange slice and the cherry before serving.
Blood And Sand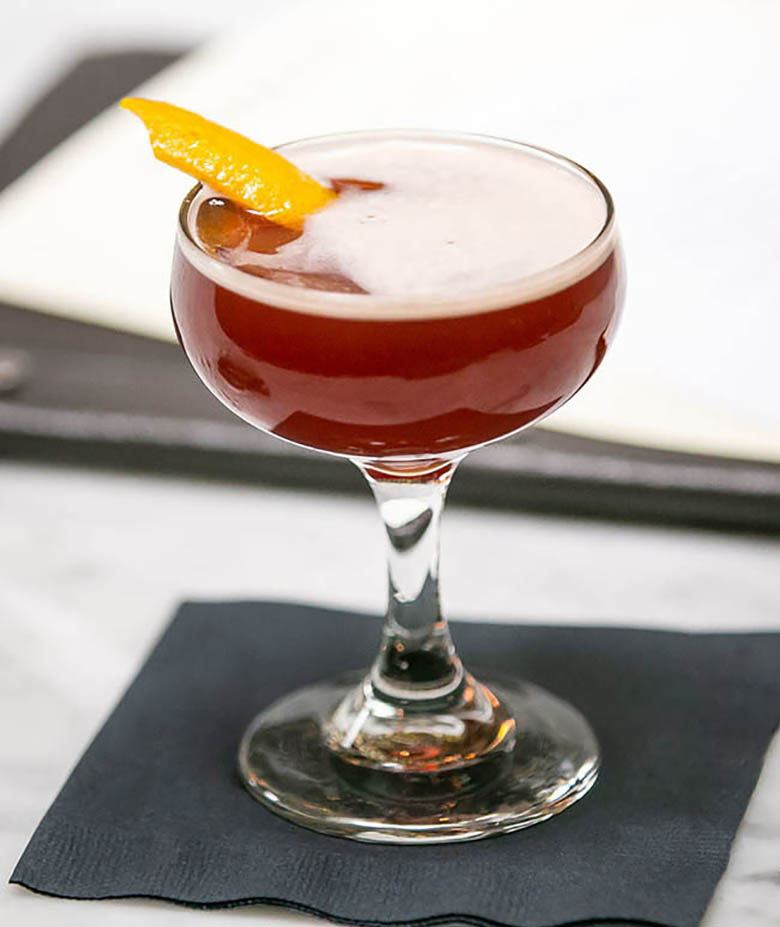 Ingredients:
22 ml The Sassenach Blended Scotch Whiskey
22 ml Cherry Brandy
22 ml Sweet Vermouth
22 ml Orange Juice
Orange Peel for garnishing
Cocktail recipes: This beautiful cocktail takes you on a taste adventure with hints of sweetness, depth, and character. To make, pour The Sassenach, brandy, vermouth, and orange juice into a cocktail shaker filled with ice and shake vigorously before straining into a chilled cocktail glass. Garnish with the orange peel before serving.
Smoked Rose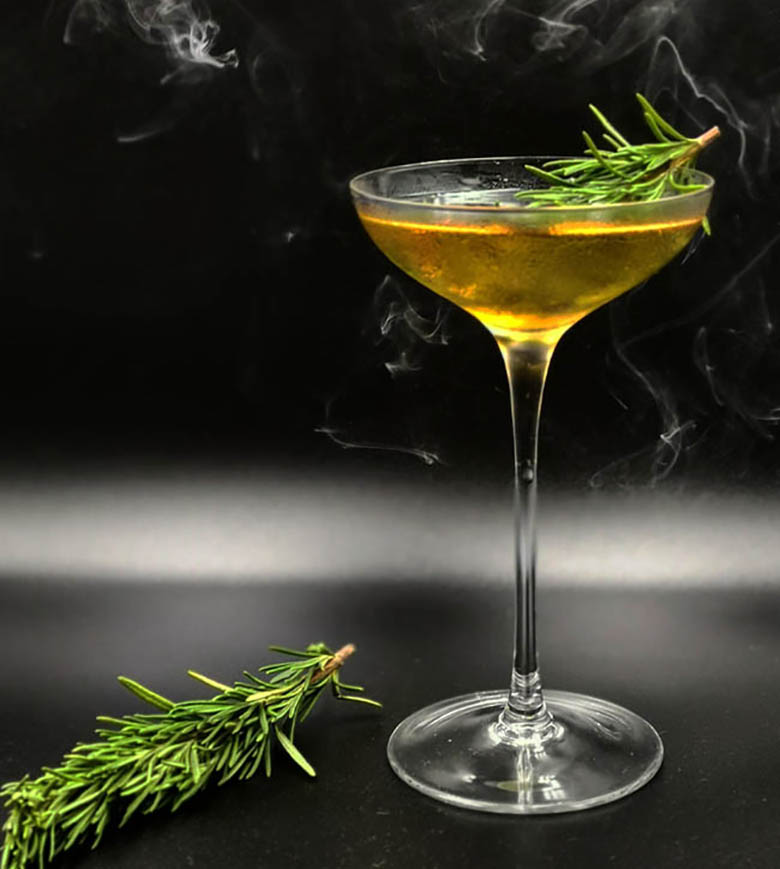 Ingredients:
60 ml The Sassenach Blended Scotch Whiskey
15 ml Green Chartreuse liqueur
10 ml Rosemary Syrup (one cup water, one cup sugar, three tablespoons rosemary)
1 sprig Dried Rosemary
Cocktail recipes: The first step to making this unique cocktail is making the rosemary syrup, by stirring all ingredients together in a saucepan before letting it cool. Then, fill a mixing glass with ice and pour in The Sassenach, Green Chartreuse, and rosemary syrup. Stir together and strain into a glass before garnishing with the rosemary sprig.
Frequently asked questions about Sassenach Whiskey
Is Sassenach Whiskey any good?
The Sassenach Blended Scotch Whiskey is a very good blended whiskey, with a distinct character and subtle sweet notes. It's a great option for all sorts of drinking occasions.
How much does Sassenach Whiskey cost?
A 750ml bottle of The Sassenach Blended Scotch Whiskey starts from around $97.99 when bought from an online retailer like Drizly or Reserve Bar.
Where to buy Sassenach Whiskey?
You can buy The Sassenach Blended Scotch Whiskey across the UK, parts of Europe, and parts of the United States. It can also be purchased online from retailers like Drizly and Reserve Bar.
Who owns Sassenach Whiskey?
The Sassenach Whiskey is owned by Sam Heughan, best known for his role as Jamie Fraser in the historical drama TV show Outlander.