Another year has passed and it is now time again to reflect on the past 12 months before diving into the next chapter.
Luxe Digital is turning two in January 2020 and what an extraordinary second year it has been for our luxury business and lifestyle magazine.
2019 was a year of exponential growth and change for Luxe Digital.
Organic traffic to the site grew 615% year on year. Luxe Digital reached an exciting and promising milestone: over 2.000.000 pageviews and counting. The time that each of you spent reading our stories grew by 38% with a healthy mix of new and returning visitors every month.
So thank you for joining our online conversation defining new luxury. Thanks to you, Luxe Digital made it to the list of the top 15 best online luxury magazines to target affluent readers.
Luxe Digital partnered with more world-class industry and luxury lifestyle events this year.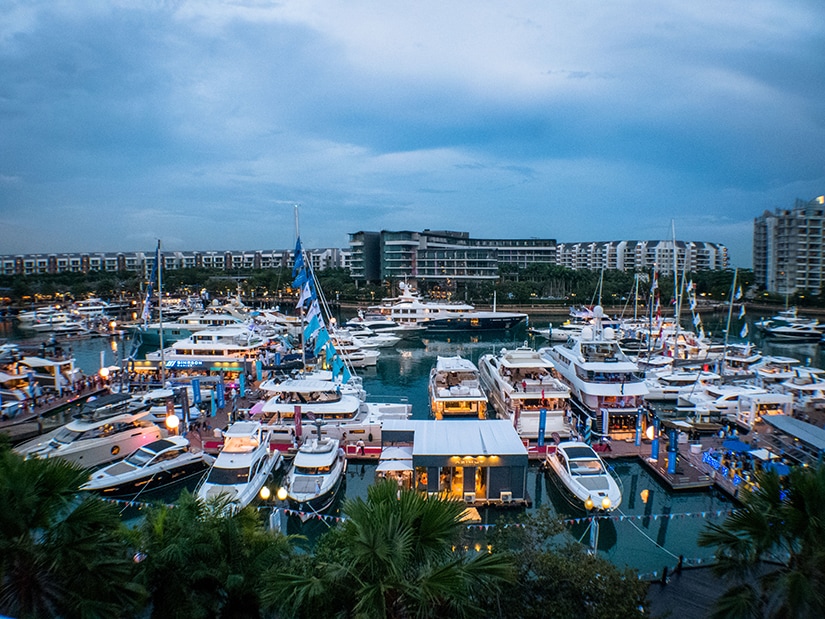 We share the same vision for innovation and optimism for the future of luxury. From The Singapore Yacht Show to the Zoute Grand Prix in Belgium and the Abu Dhabi Boat Show in the UAE, we covered some of the most prestigious luxury lifestyle events of 2019.
With the help of Unbound Bahrain, Baselworld, the SBID International Design Awards and LuxePack Monaco, we were able to bring you insights into the future of the industry and privileged access to leading industry events. I was also personally delighted to share my own expertise about the experiential transformation of luxury through conferences and keynotes at some of these events.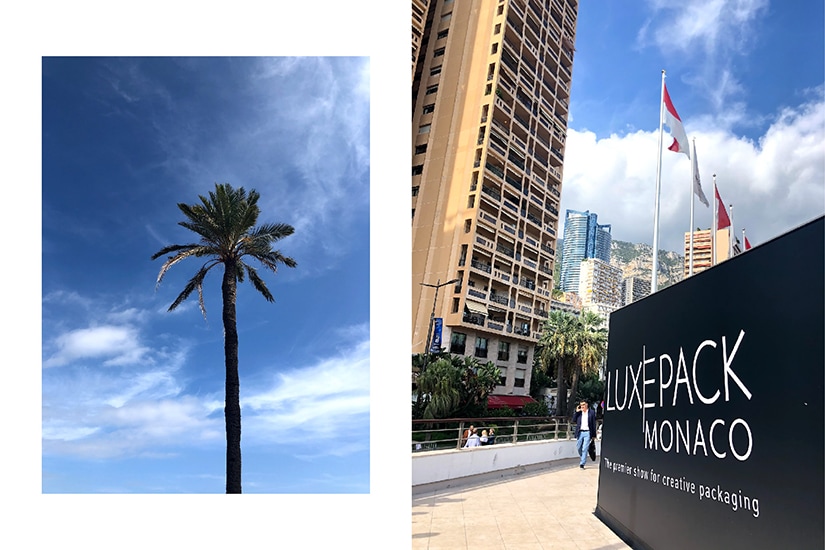 True to our ambitions of nurturing business conversations with insights and thought-provoking opinions, we continued to publish high-quality articles and reports this year.
From Adobe to Forbes, our site has been mentioned as a reliable source for luxury business news. A true testament to the quality of our content.
We also wrote more lifestyle stories to inspire you when you're not at work. The lifestyle section of our website is behind most of the growth that we're seeing this year and Luxe Digital is steadily becoming a reference for a modern and conscious luxury lifestyle.
In September 2019, we unfolded our refined vision for the magazine: a digital destination for new luxury. Beyond bling, we focus on the deeper meaning of new luxury. New luxury is about craftsmanship, sustainability, and thoughtful consumption for discerning leaders.
We introduced a new logo that makes a subtle, but confident statement. We launched a new, modern website that is both timely and timeless. We expanded to the European market, making us a truly global community for modern luxury leaders and affluent consumers.
Thank you again for remaining loyal readers of Luxe Digital.
2020 promises to be even bigger and better.
Stories worth revisiting: The most popular stories of 2019 on Luxe Digital
In case you missed them, here are the can't-miss stories on Luxe Digital for 2019.
Luxury Business
Luxury Lifestyle
The state of luxury in 2019
A luxury landscape in flux was perhaps the defining theme for luxury in 2019.
The very definition of luxury is more elusive than ever. Revitalising luxury brands means redefining the very essence of luxury for modern consumers.
Legacy luxury brands have no choice but to rethink their stance with bolder experimentation and self-disruption to connect with their evolving clientele – from unprecedented partnerships and collaborations to fresh talent appointments, more sophisticated digital activations, and strategic mergers and acquisitions.
2019 saw a return to moderate global growth in spite of economic and geopolitical uncertainties shaping and reshaping the luxury market – from the Gilets Jaunes who camped outside luxury stores in Paris for weeks to protests in Hong Kong (a key export market for hard luxury), Brexit limbo and the ongoing China-United States trade war.
Interestingly, LVMH unveiled stellar results with sales up by 11% in 2019 versus 6% for the personal luxury goods industry on average. Hermès and Kering should soon follow suit.
Asia firmly established itself as the driving force behind luxury sales. Encouraged by government initiatives and price harmonisation, China, in particular, grew faster than any other market.
Last year, we unveiled six critical trends we predicted would shape luxury in 2019. Before looking towards 2020, we thought it would be insightful to check-in on our predictions and see how these trends panned out.
Were we right? Very.
Let's see how these trends came into action throughout the year with some cases in point.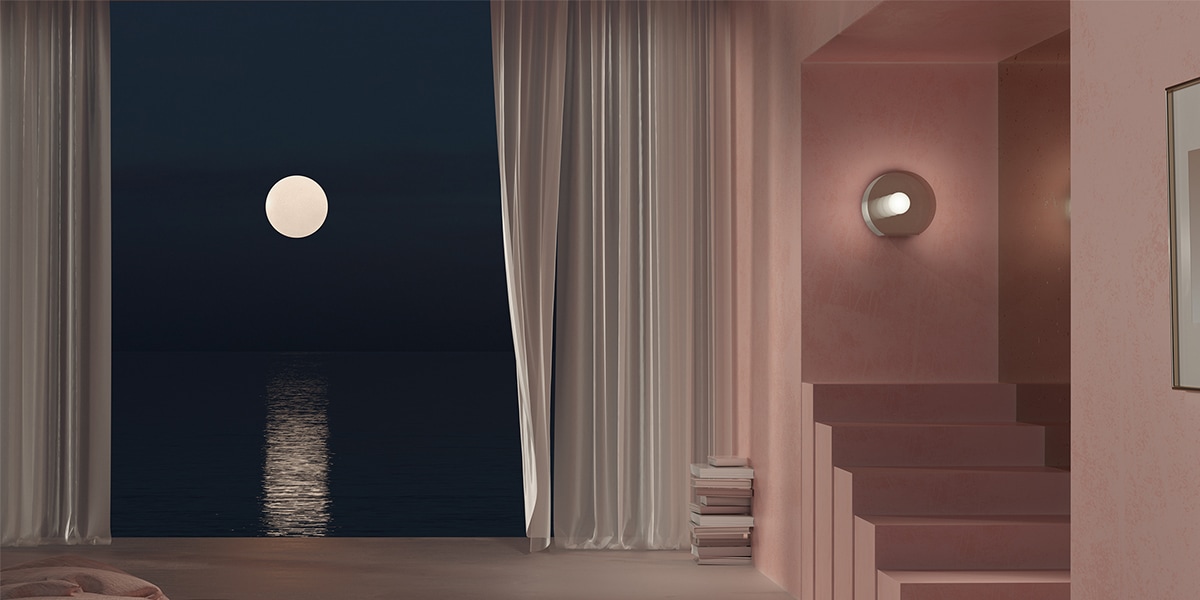 Trend 1: New players, new playbook
We predicted the continued proliferation of new luxury brands that are specifically targeted to various tribes of consumers and with a flavour of inclusivity; we were right.
By delivering hyper-focused offerings and deeply connecting with their community, direct to consumer (D2C) brands, sometimes also referred to as DNVBs (digitally native vertical brands), have been going from strength to strength. From made-in-Italy luxury leather sneaker brand Koio to plus-size luxury womenswear from Henning, 2019 has seen new D2C brands further disrupting the luxury retail market, following the footsteps of exemplary successes such as Glossier and Warby Parker.
Trend 2: Beyond brand purity
Millennial and Gen Z luxury consumers value access to luxury more than the cachet of owning luxury goods, bolstering new experience models— from rental to resale and subscription services. The first successful IPO of a luxury resale retailer, The RealReal in June 2019 was a clear indication of that significant shift. Launches such as Farfetch's Second Life, #GUESSVintage and Ralph Lauren's Re/Sourced were just some of the ways luxury brands embraced the secondhand market in 2019.
2019 also saw more luxury brands benefiting from collaborations; streetwear-inspired drops, unexpected partnerships, and limited capsule collections now becoming common tactics to generate hype, access new affluent consumers and provide loyal shoppers with something new, exciting and different. H&M X Giambattista Valli, Victoria Beckham X Reebok, Prada X Adidas are just some recent examples of this tactic in action.
From streetwear-friendly Balenciaga to Rihanna's LVMH label Fenty, luxury fashion brands continued to challenge conventions in 2019 to boost their desirability among the coveted younger generations.
Alibaba and Yoox Net-a-Porter joined forces to launch Feng Mao in China.
LVMH entered into an agreement with Tiffany & Co. to buy the US jewellery company for $16.2 billion, instantly elevating the French conglomerate to a major player in hard luxury directly on par with Richemont.
Trend 3: Millennial minded
We highlighted the importance to adopt and adapt to the new generations of luxury consumers, namely the Millennials and Gen Z consumers. This is not news anymore, but some luxury brands still seem to have received the memo later than others.
In 2019, however, luxury brands started to invest more seriously in stimulating the interest of these new generations who demand individualised, seamless experiences and have progressive interpretations of luxury.
With Asia driving luxury growth, luxury brands started to diversify their product offerings, experiences and messaging to appeal to modern young Asian luxury consumers.
Chanel took their most iconic pop-ups, Coco Game Center and Le Rouge, on an Asian roadtrip, from Hong Kong to Singapore and Seoul.
For its Volez, Voguez, Voyagez exhibit, Louis Vuitton successfully incorporated localised elements to resonate with each country's young audience. In Seoul, for example, Louis Vuitton partnered with Korea's number one messaging app KakaoTalk to give attendees access to a KakaoTalk x Louis Vuitton emoticon pack.
With millennials increasingly showing an affinity for customisation, luxury brands also focused on offering more personalisation services. Christian Dior's ABCDior made its debut in Asia with pop-ups in Hong Kong and Singapore.
Trend 4: Personalisation at scale
We expected to see more experimentation with Augmented Reality (AR) and Artificial Intelligence (AI) in 2019.
Luxury brands did indeed invest in such technologies throughout last year.
Gucci, for example, added an AR feature to its app to virtually try on Gucci sneakers and eyewear. Using the same app, customers can also discover the GG Marmont bags through an immersive 3D experience.
In the world of luxury cars, Porsche revealed an Augmented Reality app that includes all the features found in the regular Porsche configurator and creates a 3D photorealistic image of one's perfect Porsche. Bentley also launched its Augmented Reality app for its Bentley Flying Spur to help buyers visualize their future car and decide on their ideal configuration, and virtually test drive the all-new luxury sedan.
Trend 5: Sustainable is core
The significantly increased focus on sustainability has evolved from a tick-box exercise into a transformational requirement.
Some luxury brands undertook sustainability initiatives in 2019, from the use of more thoughtful materials in their collections to the expansion of philanthropic efforts, the appointments of Chief Sustainability Officers and investing in recommerce.
Italian luxury fashion house Prada announced that it would stop using fur, joining other luxury brands like Chanel, Burberry, and Gucci. In June 2019, Prada launched Re-Nylon, a collection of bags made from recycled plastic waste from oceans. Prada also signed a sustainability-linked loan (reportedly the first of its kind in the luxury industry) with financial services company Crédit Agricole Group to champion sustainability.
In October 2019, British fashion house Burberry started to test the waters of the growing luxury secondhand market by partnering with luxury reseller The RealReal in the name of sustainability. The same month, an unexpected partnership between Vestiaire Collective and high-end legacy department store Selfridges further demonstrated how much the resale market is infiltrating traditional luxury retail.
Trend 6: Inclusive diversity
Callouts against the luxury industry's lack of diversity and inclusivity did not go unnoticed in 2019.
Victoria's Secret lost market share to more inclusive and body-positive lingerie brands like Savage x Fenty.
Often in response to backlash for culturally insensitive or racist products and marketing campaigns, some of the world's leading luxury brands launched diversity programmes to promote inclusivity and diversity, including new hires. Chanel appointed its first global head of diversity and inclusion, and Gucci filled a similar position.
Ralph Lauren unveiled its 'Family Is Who You Love' global campaign celebrating modern families (including multicultural and intergenerational families, and same-sex couples).
Read our luxury trends, where we break down the most critical changes, chances and challenges for luxury brands as we look towards the new year.
Cover image by Six N. Five