You are ready to take the leap and disrupt the status quo? You want to start your own direct-to-consumer brand and launch an ecommerce store?
The good news is: it has never been easier to start an online business than it is today. But the path to success is filled with obstacles and challenges.
It's for entrepreneurs like you that we've written this roadmap to start and grow a digital-native direct-to-consumer brand (a.k.a. DTC or D2C).
In this article, you'll discover why it's the best time to launch a direct-to-consumer brand and how the most successful DTC brands started. We also include examples from leading DTC companies to inspire you along the way.
Launching a new brand isn't easy, even when done exclusively online. We hope that this DTC roadmap will help you succeed.
This guide is part of a series on online business and digital transformation.
Our objective is to help business owners transform their brick and mortar business to sell online with a roadmap to launch, the right questions to ask, and case studies to find inspiring success stories.
We also want to help anyone start an online business today by explaining how you can make money online, sharing ideas and inspiration, and talking you through a step by step guide to launch your online business.
Why is this the perfect time to launch your Direct-to-Consumer brand?
Direct-to-consumer brands, also sometimes called D2C or DTC for short, are growing fast. Recent research estimates that ecommerce will make up more than 22 percent of all worldwide retail sales by 2023. That number will be even higher in developed economies in North America, Europe, and Asia.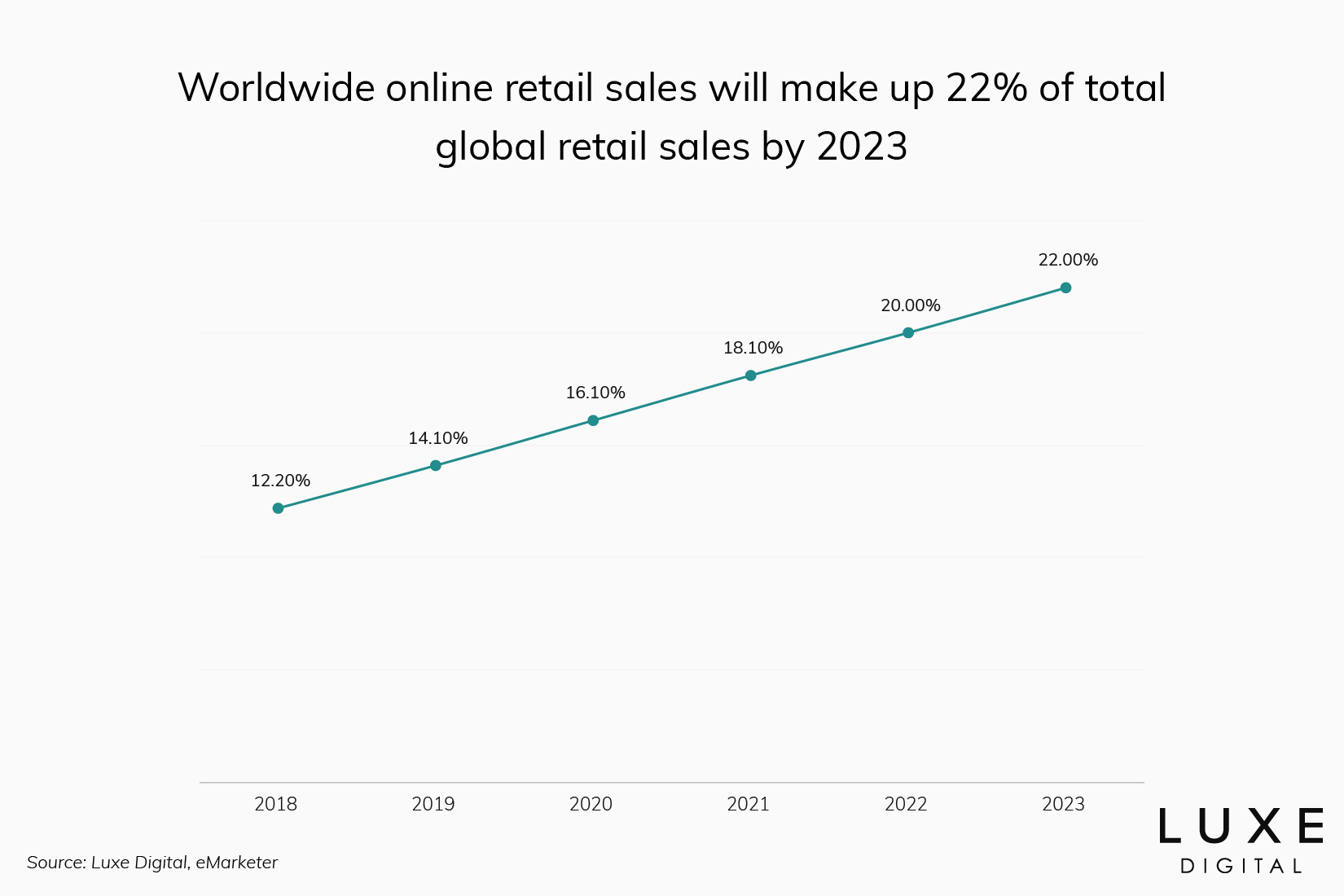 Because barriers to entry are lower, new brands can rapidly launch and scale online. The internet is indeed leveling the playing field for everyone. You can now start your digital business and sell your product online for less than $25,000.
There are two main advantages for brands to selling directly to their consumers:
DTC brands own the relationship with their customers. By selling directly to customers, DTC businesses receive incredibly valuable data. They can see immediately what sells and what doesn't, and they can engage in a new and authentic way with their most valuable customers.
No middleman means lower distribution costs. By selling online, DTC brands can earn more while at the same time selling at a lower price point if they want to. There are no intermediaries to inflate business expenses.
But having lower barriers to entry also means that there are more failures and unsuccessful attempts to launch new brands online.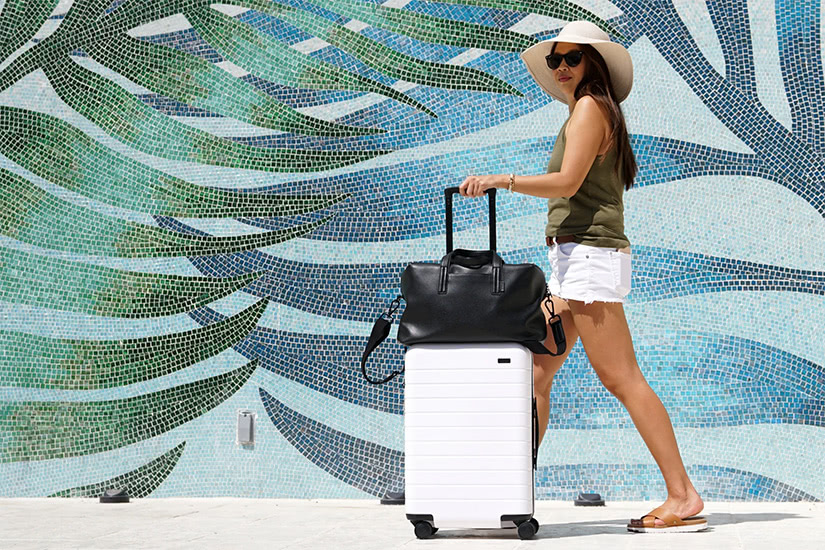 While it's easier than ever to launch your DTC startup, you will be competing against retail giants such as Amazon and Walmart, who have significant resources and brand recognition. Amazon is driving most of the ecommerce growth shown above.
So if you want to launch your own brand online, you need to know how to compete against Amazon.
In general, however, most direct-to-consumer business failures are due to bad planning and poor execution.
Every business starts with a great idea, so to help you make the best of it, our editorial team created the ultimate guide to start and grow your brand online. With this guide, you'll discover the best solutions to support your ecommerce business every step of the way.
We also looked at the 15 best luxury DTC brands to understand what drove their online success. Take a look at the key findings from our analysis to uncover the trends that are driving online sales growth for some of the most successful direct-to-consumer companies.
Technology is at the heart of the DTC revolution. Winning companies know how to take advantage of new technologies and digital solutions to compete against established players and win over affluent customers.
How to start a direct-to-consumer brand in 10 steps
If you take a moment to step back and think about the big picture, you can summarise the launch of a DTC business in 10 simple steps. Read through these steps to get a general idea of how to proceed. It's also a helpful checklist to make sure you don't skip an important step.
Step 1. Entrepreneurial spirit
This might seem cliché, but it's a critical first question you need to ask yourself. Do you have an entrepreneurial spirit? Starting your own DTC business is exciting, but it's also incredibly consuming. You'll be living and breathing business for many years. It's also a high risk, high reward type of endeavor.
Everyone can be an entrepreneur. But not everyone should. Take time to seriously consider if this is what you want at this particular moment in your life.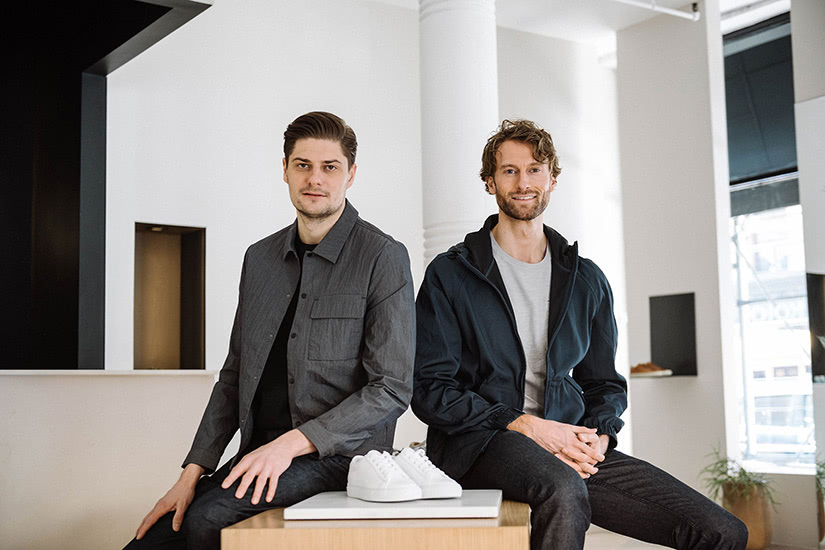 Step 2. Great idea: what are you solving?
Next, you need an idea worth building a business around.
Wondering how to start a clothing line? You're excited about the fashion trend fueling activewear and athleisure but can't seem to find a sportswear style that you like? Or maybe you want to launch a sneakers brand to tap into the fast-growing designer shoe market?
Whatever your business idea is, it needs to be something that you feel passionate about and that solves a real customer problem.
For inspiration, check our report on the best online business ideas to start your DTC brand today. We share inspiration from the most successful online businesses to get you started.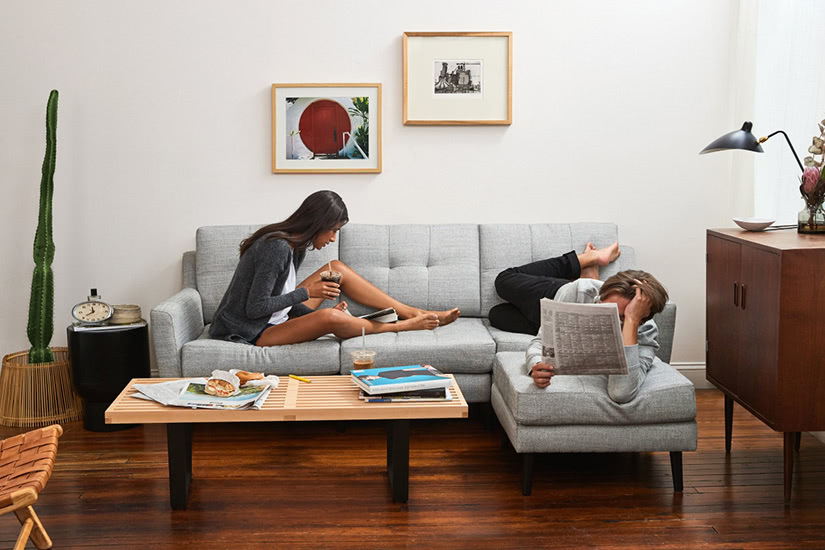 Step 3. Market analysis and business plan
If you already have an idea, you might be tempted to run with it. Stop right there.
Take a moment to analyze who your consumers and competitors will be. If your idea is so new that there's no one in the market yet, you'll have to invest in building awareness around your product idea before you can sell. On the other hand, if it's already too popular, you will have a large number of businesses to compete with.
While you're studying your market, take some time to create a business plan (you can download a free template here to get you started).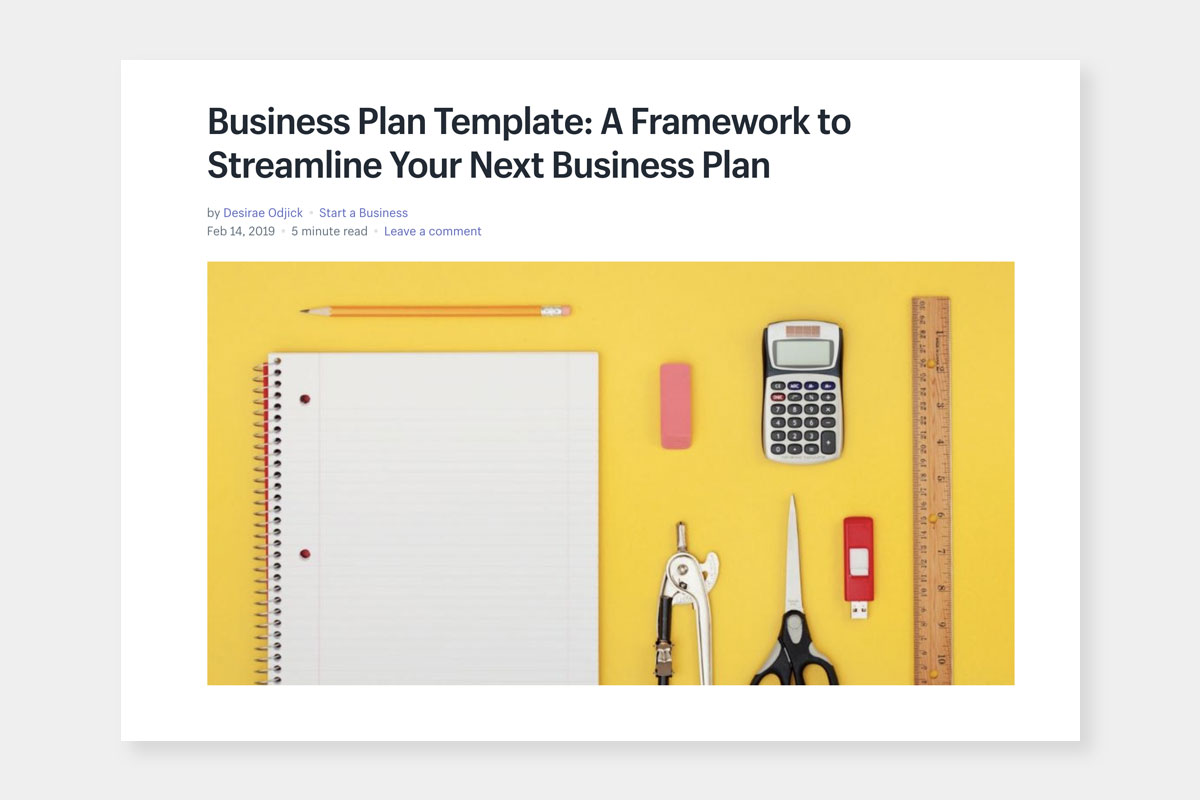 Step 4. Branding: articulate your why
In our analysis of the 15 most desirable digital native luxury DTC brands of the year, we highlighted how crucial brand identity is for DTC businesses. You need a strong brand to build trust and meaningful relationships with your customers.
Articulating your brand identity early on starts by defining the reason why your business even exists. Why should customers care about your brand? What's your mission beyond just making money online?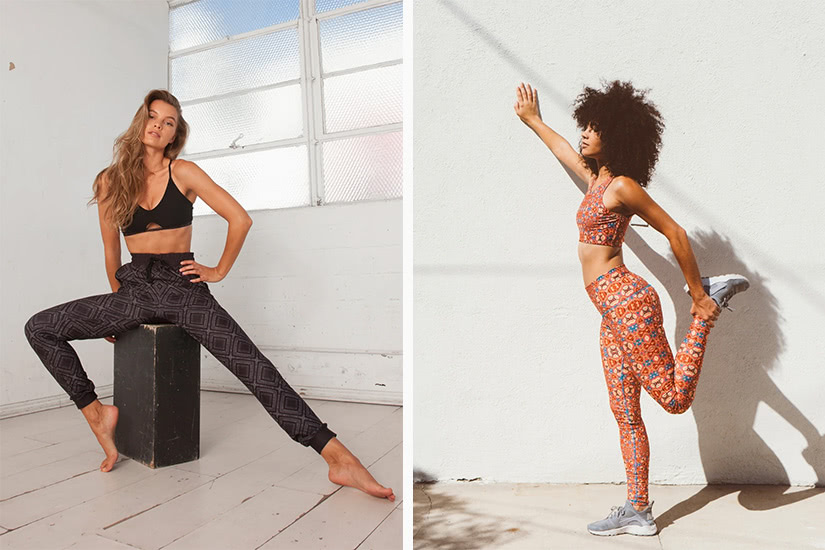 Step 5. Financing
You should have a rough idea of how much money starting your online business will require based on your business plan. Do you have sufficient savings to finance it all by yourself without putting too much stress on your bank account?
Starting a DTC brand is cheaper than launching a traditional business, but there are still important costs to keep in mind. Particularly when you'll start producing goods.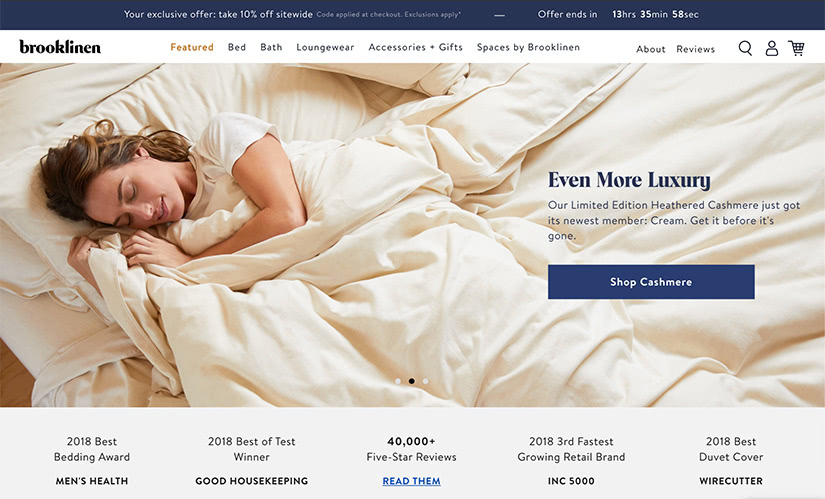 Step 6. Product development
Product development is the most interesting step for many DTC entrepreneurs. This is when you'll transform your idea into an actual product.
Entrepreneurs typically start by working on prototypes with one or multiple potential manufacturers. Once you have a working version that you're satisfied with, it's time to negotiate the terms of your contract with your manufacturer and lay out the operational structure of your production line.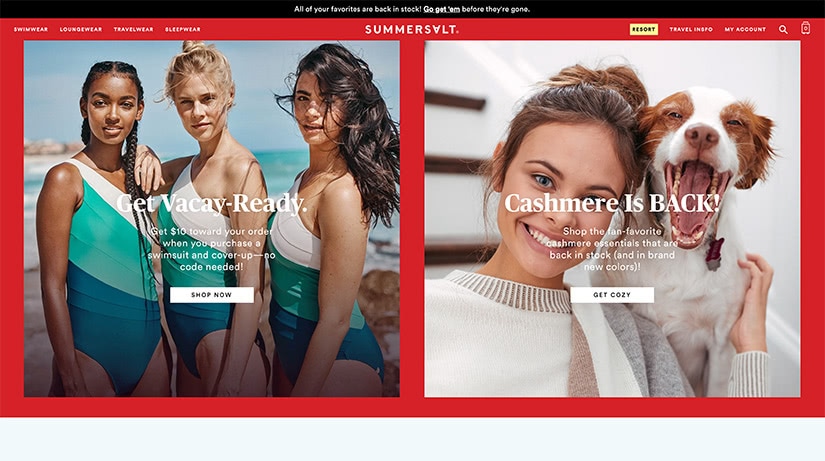 Step 7. Build a team
Up until now, you could have done most of the first steps all by yourself. But it's now time to surround yourself with capable and enthusiastic people to launch your business. As much as you might want to, you won't be able to do it all by yourself.
You can either hire people in-house if you have sufficient time, money, and experience, or you can hire external help to set up your online business.
Pro tip: get in touch with our digital marketing agency, mOOnshot digital, if you need help building your ecommerce business or market your brand online.
Step 8. Online sales
This is the true test of your business: are your product and brand identity strong enough to captivate your customers?
Take a look at our step-by-step guide to starting your online business to see exactly how to start selling online.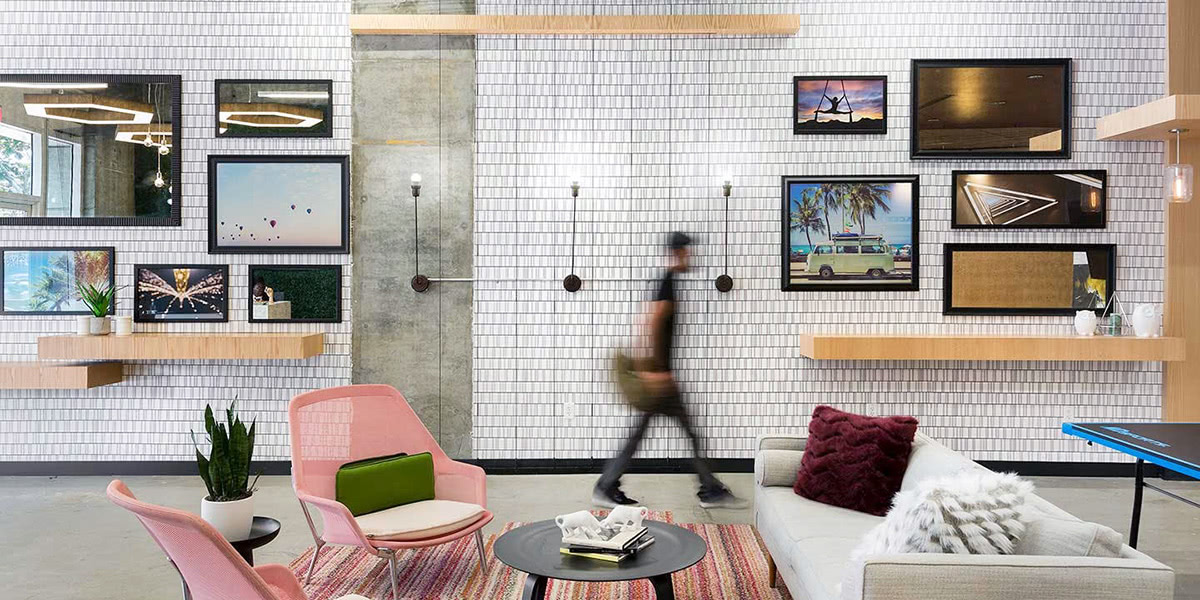 Step 9. Marketing
Having an excellent product and a beautiful ecommerce website won't do you any good if you can't drive the right customers to your site. Depending on your industry, the amount of money you invest in marketing and digital advertising will vary.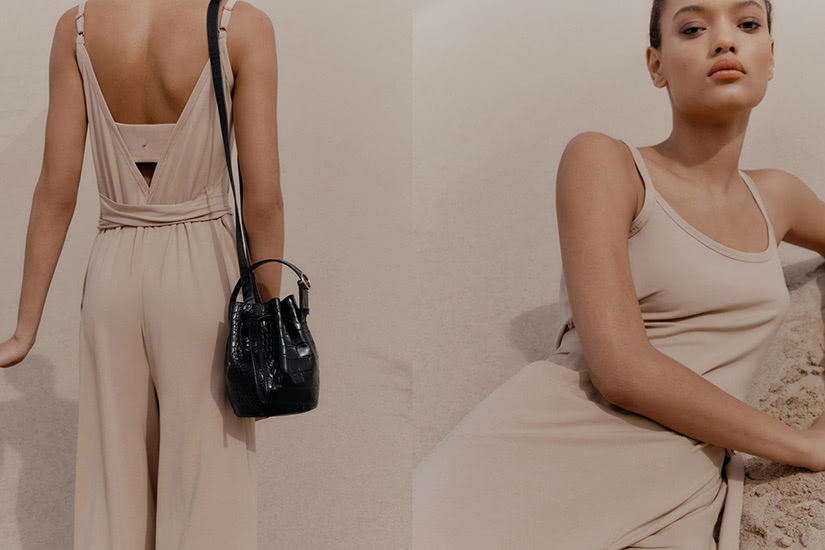 Step 10. Customer support
At the end of the day, your primary objective as an online entrepreneur is to delight your customers. Happy customers will share their experiences online and recommend your product to their friends and family. Before you begin selling online, you need to have a clear model in place to support your clients. Think carefully about how you will handle returns and incoming questions.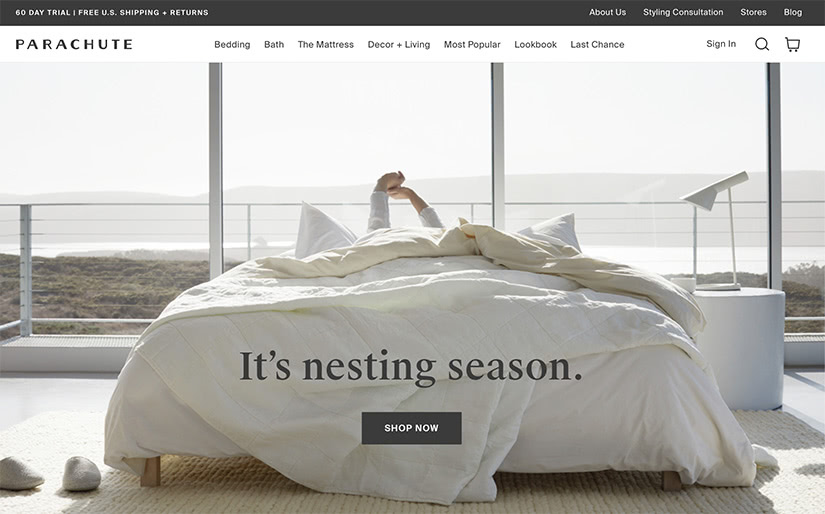 Direct-to-consumer brand: Frequently asked questions
How do you create a direct-to-consumer brand?
To create a direct-to-consumer brand, you need to follow the 10 steps explained in our DTC brand guide:
Step 1. Entrepreneurial spirit
Step 2. Great idea: what are you solving?
Step 3. Market analysis and business plan
Step 4. Branding: articulate your why
Step 5. Financing
Step 6. Product development
Step 7. Build a team
Step 8. Online sales
Step 9. Marketing
Step 10. Customer support
What is direct to customer?
Direct-to-consumer means that a business sells its goods or services directly to its customers without the help of any third-party. The business model grew in popularity with the rise of the internet and How to start a clothing line?. The direct-to-consumer model is also often referred to as DTC or D2C.
How to start a clothing line?
To start an online clothing line, you first need to have a unique idea, evaluate your market potential, and secure the necessary financing to build your business. Next, you'll need to articulate your brand and prototype your product before beginning to sell online and market your brand. Take a look at our step-by-step guide to start an online business to learn more.
What is a digital native brand?
A digital native brand is a brand that is created entirely online. Both the brand experience and the selling channel are exclusively digital, at least in the early stages of the business. Successful digital native brands often venture offline to reach new customers once they achieve a certain level of success.