The Opportunity
The luxury secondhand market is growing four times faster than the primary luxury market, at 12 percent per year versus 3 percent. Luxury resale already represents a $24 billion market today.
Online resellers are driving the growth of the pre-owned market well beyond what brick and mortar stores ever did before.
The circular economy is another driver of the luxury resale growth, fueled, in part, by younger affluent generations and their desire for more sustainability.
The popularity of limited capsule collections and fashion drops to increase luxury scarcity is also fueling a large secondhand market of new or nearly new items.
The durable and timeless nature of luxury goods makes them a good fit for the resale market.
The Challenge
Most luxury brands have yet to capitalise on the booming resale market. Luxury brands have been hesitant to encourage resale by fear of cannibalising sales of new products and diluting the exclusivity of their brands.
Fast-growing online luxury resale sites are drastically changing the luxury resale landscape towards a more consolidated ecosystem.
Still, the overall positive impact of resale must be put into perspective. Many resale reports make a case for resale sites but are commissioned by those resale players themselves.
Resellers will be competing with one another for direct partnerships and strategic alliances with luxury brands, hoping to be the platform that sells vintage on their behalf.
The Solution
Luxury brands need to consider the lifecycle of their products beyond the first sale.
Brands have an interest in making sure that their premium goods are always displayed thoughtfully, including in the secondhand market.
The secondhand market is an opportunity for luxury brands to support long term sustainable goals.
First-time buyers of luxury goods who can sell their used items on the secondhand market are more likely to buy another first-hand good.
This article is part of a series on the future of luxury resale. Discover the rest of the series:
The pre-owned luxury goods market is growing and shows no signs of slowing down. Resale disruptors — especially online luxury consignment sites — are positioning themselves as conscious alternatives to fast fashion, tapping into affluent consumers' changing attitudes towards sustainability, luxury experience and the concept of ownership.
Luxury brands have traditionally shied away from the second-hand market. But they have to rethink this stance.
In this report, we will explore the key drivers behind the flourishing luxury resale sector and weigh how luxury brands might gain some value from this secondary market. From joint initiatives with resellers to in-house resale ventures, you will learn what luxury resale means and how high-end brands can participate in this fast-moving and rapidly growing market.
Secondary market definition: The meaning of luxury resale

The secondary market for premium and luxury goods refers to the market where consumers buy and sell pre-owned designer items.

Secondary market sellers entrust their goods to a consignment store or try to sell their items directly themselves. Buyers, on the other hand, have the opportunity to acquire designer items at a discount on secondhand resale websites.

Digital is transforming the luxury resale industry by facilitating secondary market connections and accelerating transactions.

The market for secondhand luxury goods isn't new, but it is now in the spotlight as it becomes one of the fastest-growing luxury trends.
The stigma formerly associated with buying pre-owned items is fading.
Even celebrities are openly endorsing pre-owned luxury goods. The Kardashians-Jenners, for example, are making a move into the resale market, with the launch of Kardashian Kloset. The e-commerce site sells items like clothing, shoes and handbags that once belonged to the celebrity family members.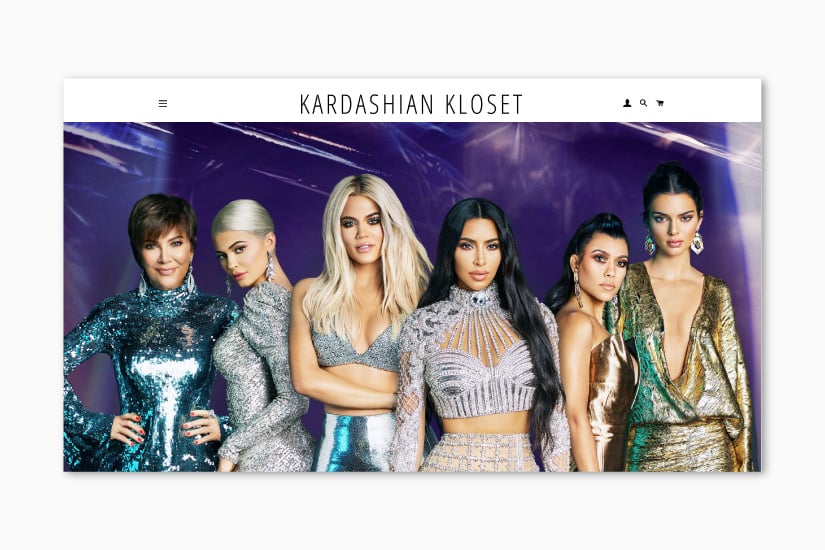 Luxury resale – buying and selling of the pre-owned luxury goods – is a booming business, fueled by digital platforms like The RealReal, Vestiaire Collective, Fashionphile, Chrono24, Watchfinder & Co. and more. The first successful IPO of a secondhand luxury retailer, TheRealReal in June 2019 confirms growing interest in the resale market and a clear indication that the pre-owned market is one worth keeping a close eye on.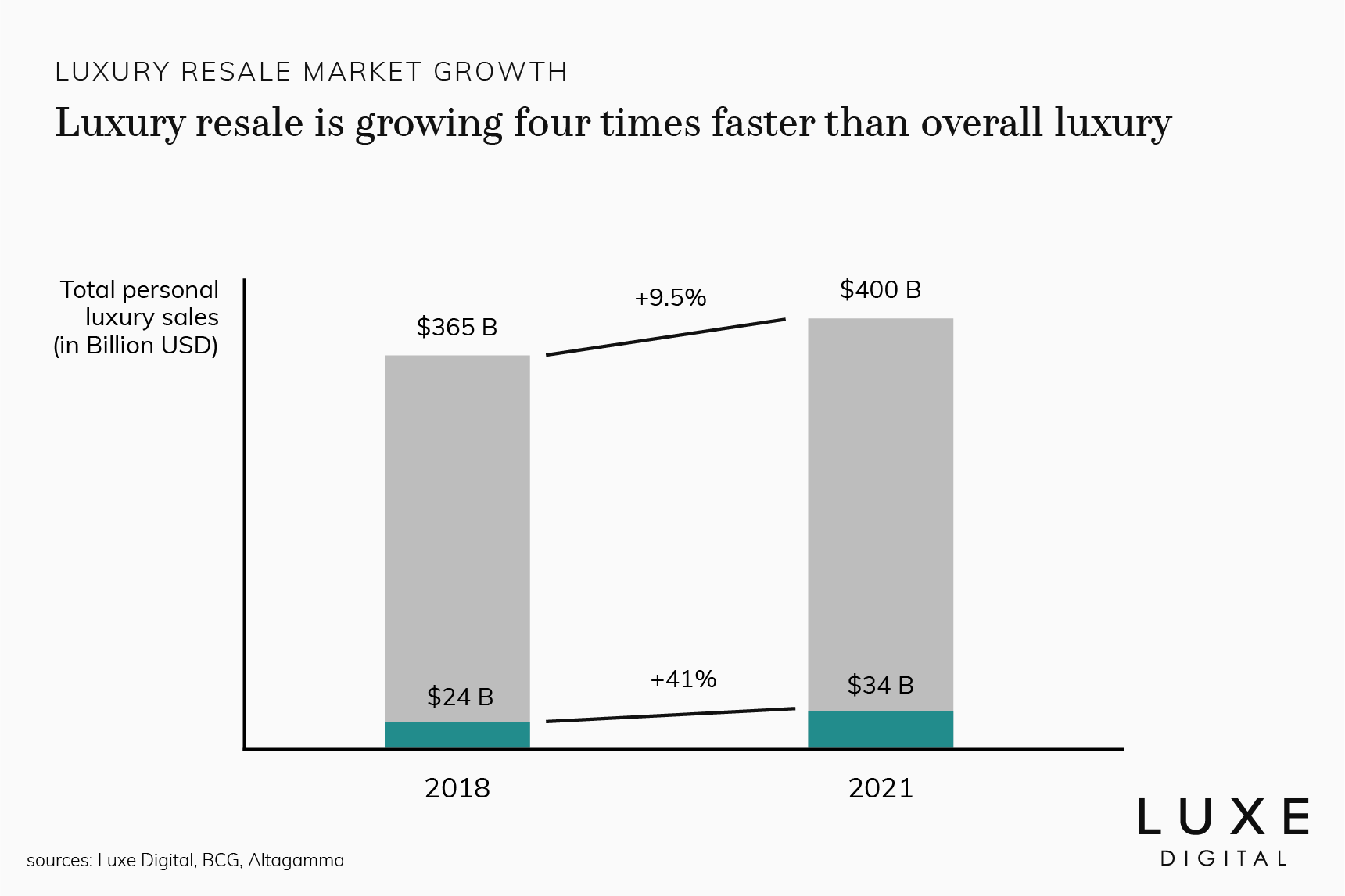 Estimated to be worth around $24 billion in 2018, the secondhand luxury market accounts for around 7 percent of the $365 billion personal luxury goods market. But, more interestingly, the secondhand market is growing four times faster than the primary market and is projected to double in value over the next five years. That creates opportunities, as well as challenges for luxury brands.
34%


of True-Luxury consumers —consumers that averaged $44,000 in total luxury spending— sell secondhand products, while 26% buy pre-owned goods (BCG x Altagamma)
Sales of secondhand or vintage, luxury goods – from Burberry to Gucci and Louis Vuitton – are thriving on luxury consignment websites and capturing the coveted young affluent generations.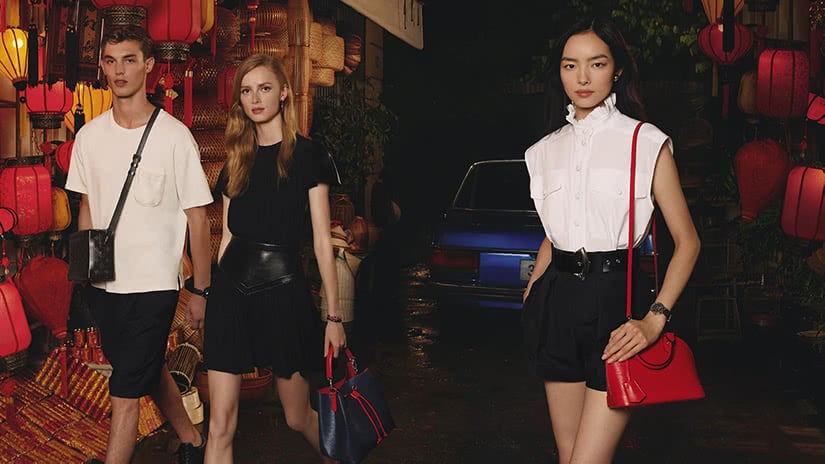 Although it seems that luxury resale is becoming more widely accepted, most luxury brands are not yet in control of their aftermarket.
80%


of secondhand market participants use online channels to get informed and to trade. (BCG x Altagamma)
Accustomed to exercising strict brand and distribution control, luxury brands have an unsettled relationship with resale businesses. Some luxury brands are dipping toes into the secondhand luxury market to attract the younger affluent customers, boost sales and their sustainability credentials.
But not all are on board.
Fashion house Chanel has filed lawsuits against The RealReal, and vintage consignment company What Goes Around Comes Around for allegedly damaging the reputation and appeal of the brand and selling counterfeit goods.
The four main drivers of luxury resale growth
Four main drivers are supporting the growth of the luxury resale market: digital, affordability, collectability, and changing consumer preferences towards sustainability and experiences.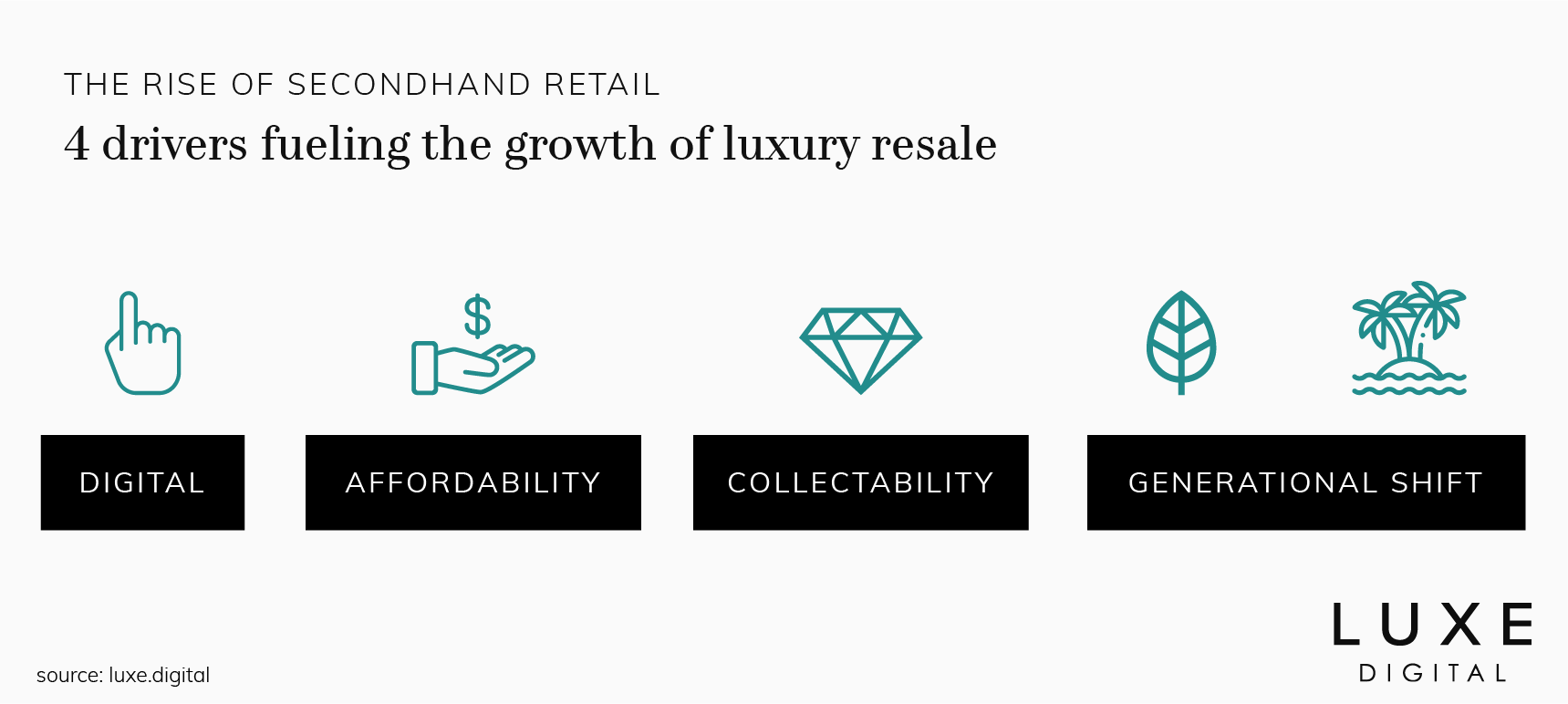 1. Growing sophistication and consolidation of the luxury resale market: Digital platforms enhance the experience of buying secondhand
The global luxury resale market has historically been fragmented in small local boutiques and person-to-person transactions with limited consumer reach. The market is now moving towards consolidation. The increased professionalisation of the trade channels has won over affluent consumers around the world by offering more transparency and trust.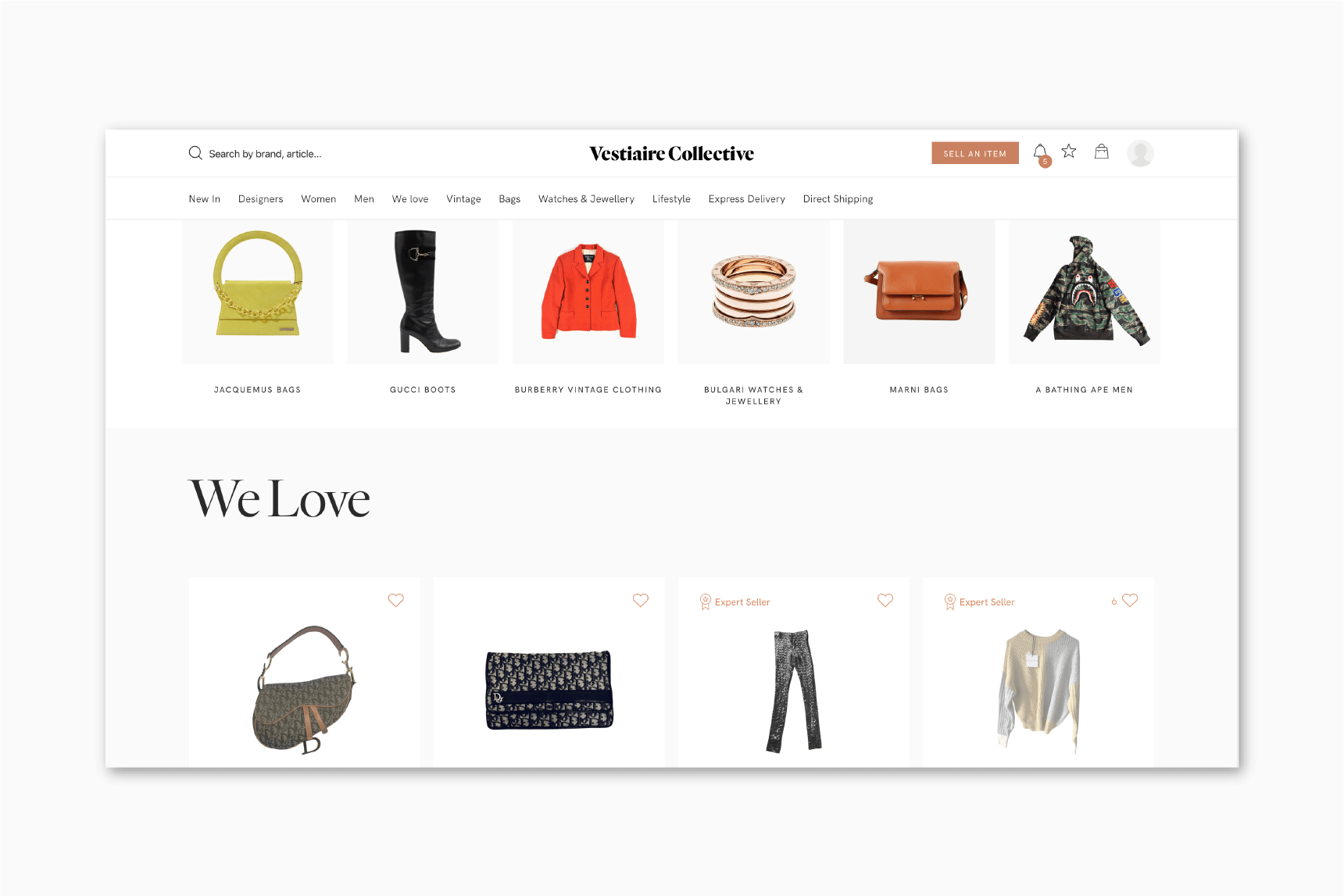 Online luxury resale platforms are transforming the secondhand market by offering seamless end-to-end experience with far greater certified pre-owned brand and product assortment. Resale websites are also competing to offer extra premium services such as curation, authentication and personalised experiences driven by deep data insights.
By centring on the consumer experience — improving the ease of selling used clothes, streamlining logistics, offering engaging online shopping platforms and ensuring quality — recommerce is more convenient and accessible to consumers than ever.
2. Affordability: Luxury resale gives shoppers the ability to gain access to luxury items at accessible price points
Luxury resale is bringing luxury goods to a wider audience. The secondhand market offers a unique product range at accessible price points for the buyers and an extra income opportunity for the sellers.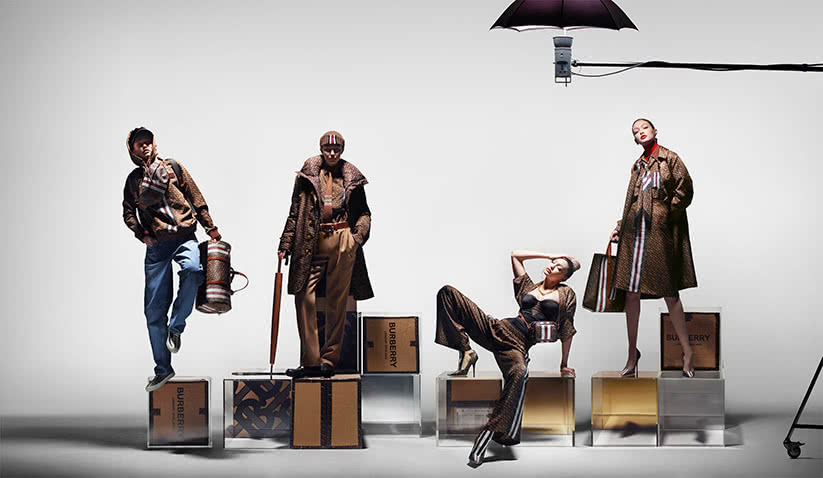 If secondhand sellers tend to be existing customers, secondhand buyers are indeed more likely to be customers who are new to the brand and may need to be acquired through paid social or other marketing spend.
3. Collectability: Luxury resale can unearth scarce, sold-out collaborations or unique limited editions
A major advantage of the secondhand market is the chance for affluent shoppers to shop for previous season collections, vintage gems, limited-edition releases, sold-out streetwear exclusives and drops missed the first time.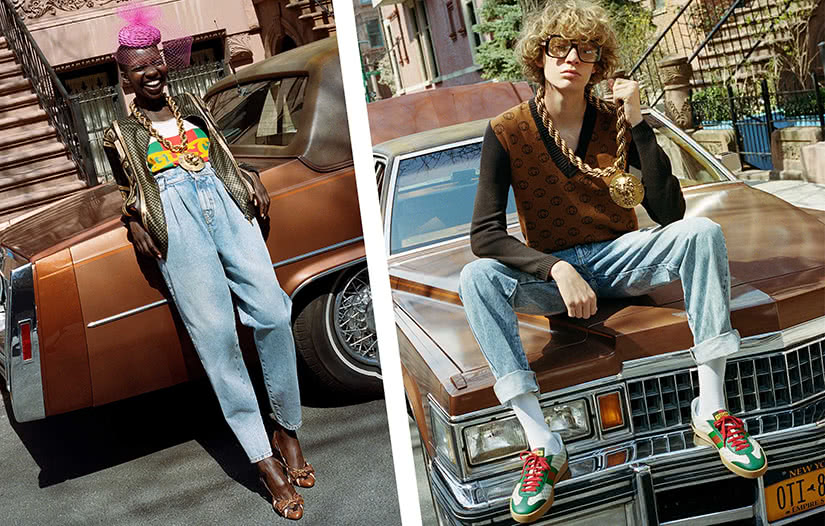 Luxury goods and their unique collaborations' built-in scarcity mean they hold their resale value and make them highly collectable. Luxury resale sites are tapping into this collector culture.
4. Generational shift: Changing consumer preferences fuel resale market
There are two key motivations behind luxury buyers' shifting purchase behaviour that explain the growth of the high-end pre-owned economy:
Conscious shopping: Seeking sustainability
Modern affluent consumers increasingly shop with a purpose. They are driven by a commitment to sustainability.
64%


of Gen Z and Millennials are influenced by sustainability when making purchases. (BCG x Altagamma)
"A Sustainable Luxury Company"
TheRealReal developed a proprietary consumer-facing Sustainability Calculator which estimates how much is saved in water, energy and greenhouse gas (GHG) by buying the item used rather than new. It also allows consignors to understand the environmental impact of their actions in real-time.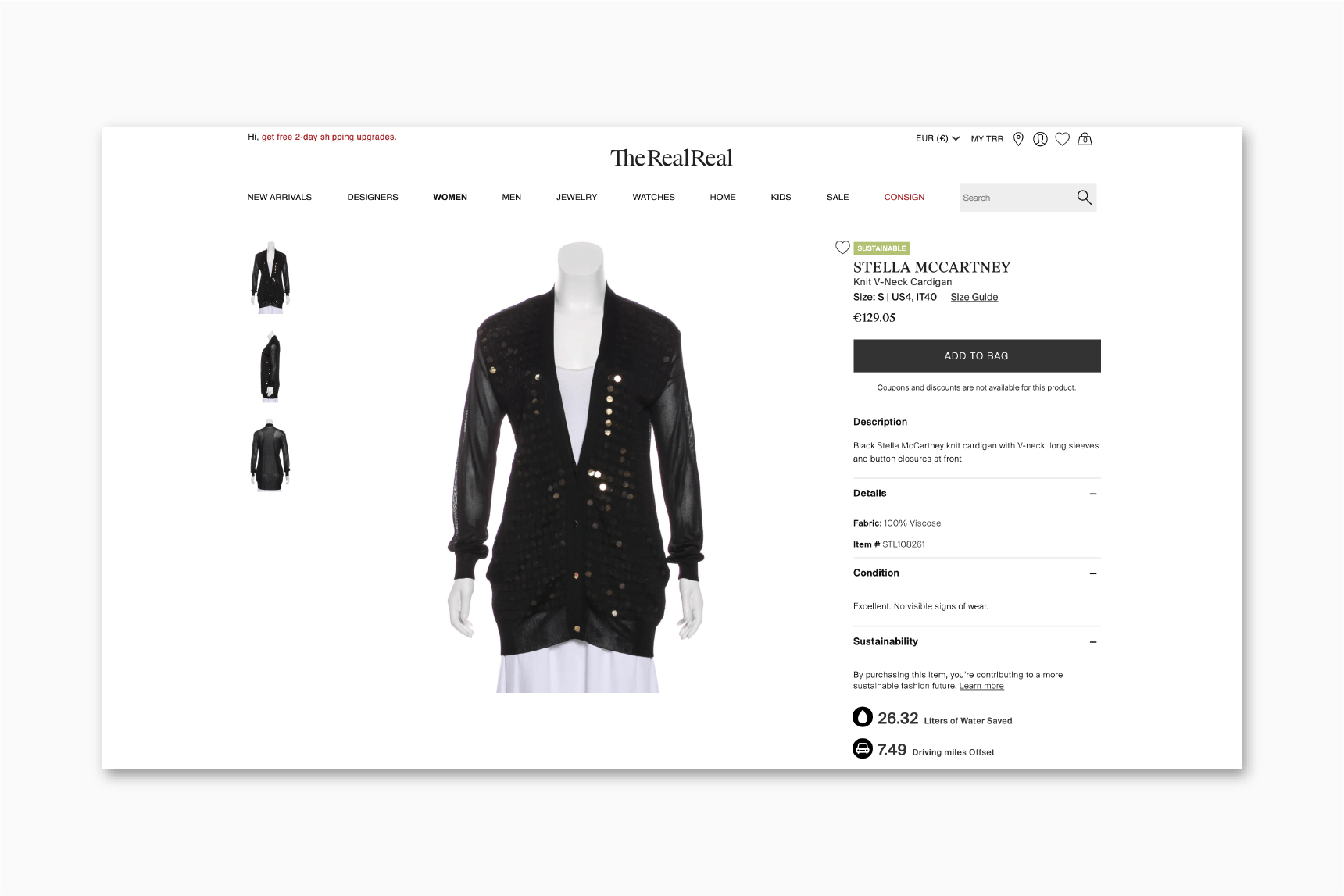 Experiential luxury: Wanting newness
Young affluent luxury consumers tend to value access to luxury more than owning luxury goods forever. This is what we call the experiential transformation of luxury.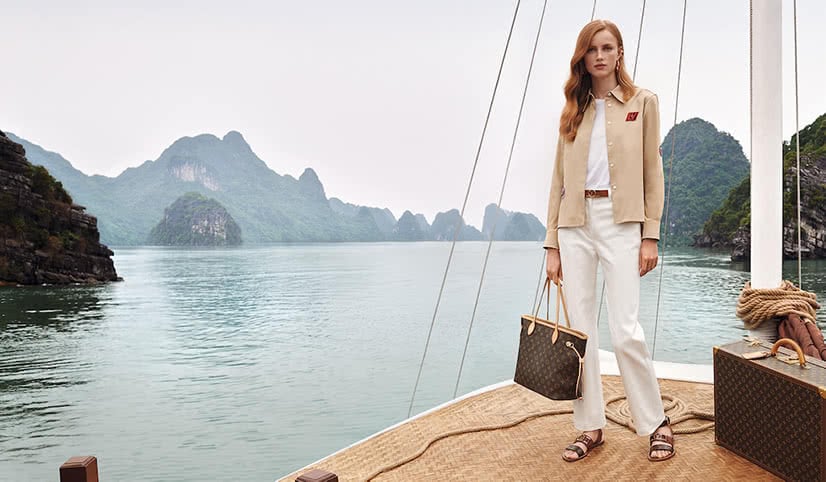 In this new context, secondhand shopping is perceived as a responsible way for new affluent generations of acquiring something temporarily without contributing to the negative impact on the environment of buying fast fashion.
Combined with the need to constantly show new styles on social media, luxury shoppers are turning to pre-owned goods to fulfil their desire for frequent turnover of wardrobes.
How can certified and authentic resale be relevant for luxury brands?
The increased, closer relationship with the luxury resale market could provide luxury brands with four broad opportunities.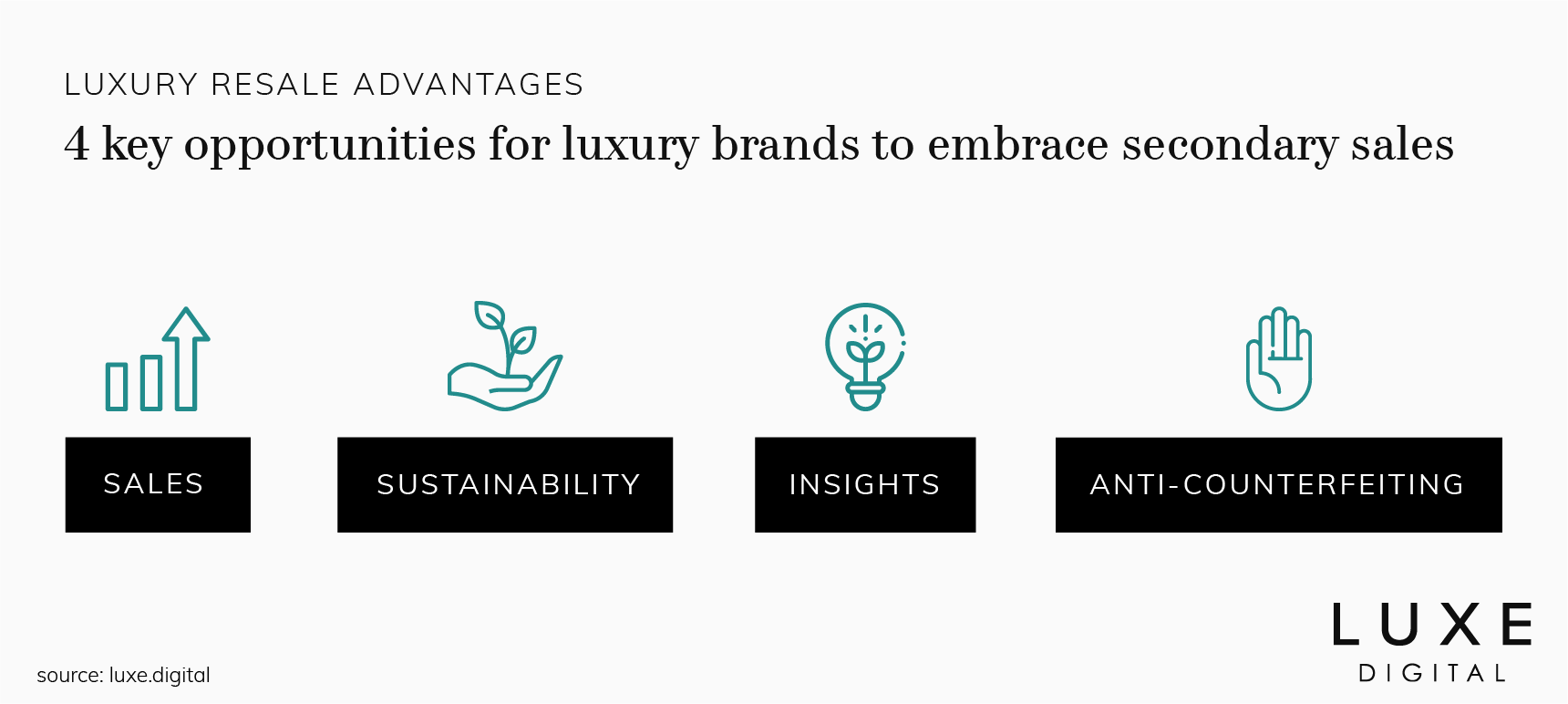 1. Fueling sales and marketing
Acquire new customers: Resale can be a gateway to luxury brands for aspirational consumers
The secondhand market acts as a 'recruiting mechanism for luxury brands' by encouraging interest in luxury brands for first-time luxury buyers.
Resale sites can serve as engaging tools for luxury brands to connect with pre-owned luxury buyers who don't have access to the primary luxury market yet and build loyalty with these future luxury primary customers.
Increase the frequency of purchase and loyalty: Secondhand sellers are first-hand buyers
Secondhand sellers are usually first-hand buyers of traditional luxury goods. By selling their secondhand luxury items, they have the ability to reinvest in new, full-price luxury goods, trade up for more expensive items or purchase more frequently.
Read our in-depth article on how lifelong value drives first-time luxury purchase for affluent consumers to see this critical purchase behaviour in action.
2. Supporting sustainability goals
As Millennials and Gen-Z shoppers place greater importance to the social and environmental impact of their purchases, luxury resale appears as a way to boost their sustainability credentials with younger generations and driving the circular luxury economy.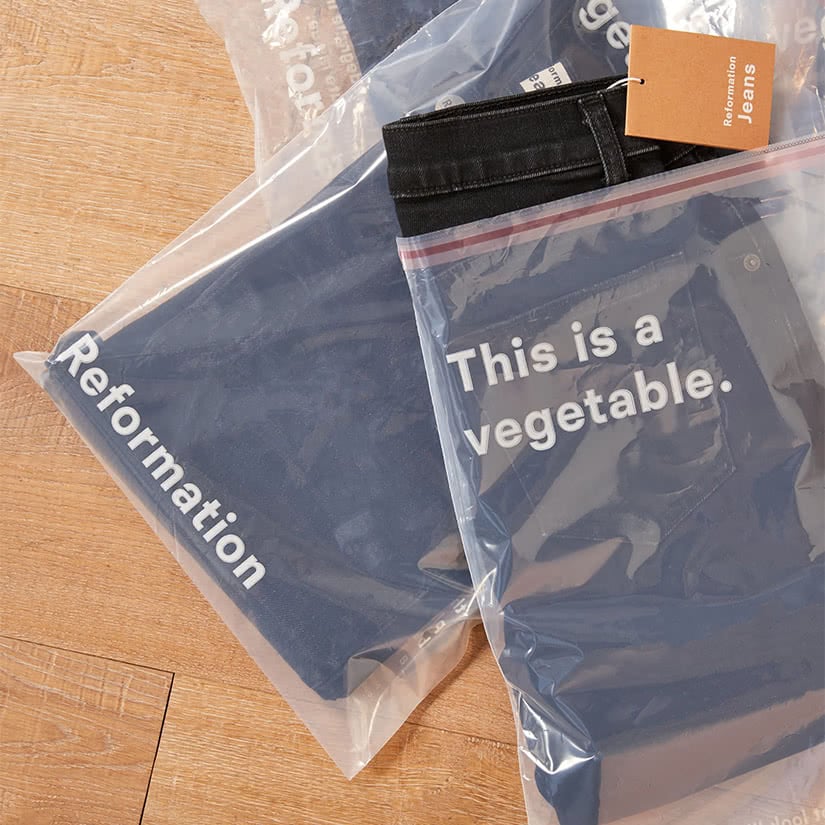 In contrast, behaviours such as stock destruction can backfire in the eyes of the younger generations.
In June 2018, for example, Burberry got social media backlash for incinerating over $37 million worth of unsold goods to control its supply and protect the exclusivity of the brand. Burberry took the hint and started to promote sustainability initiatives as we will highlight later in this report.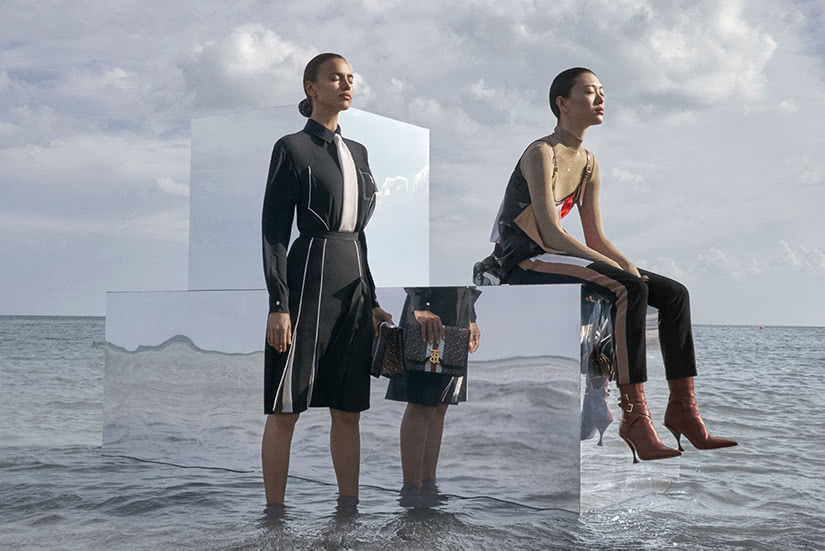 By opposition, Apple has embraced the resale market for its premium phones for several years. It encourages consumers to recycle their old phone and buy newer models as soon as they become available.
3. Gathering valuable actionable insights
Access to insightful data is another reason for luxury brands to get in on the resale trend. By collaborating with or managing the luxury resale market, luxury brands can benefit from access to additional data on purchasing patterns and underlying trends that would help in eventually converting secondhand shoppers to the primary market.
Leveraging luxury resale's communities of engaged consumers can also provide luxury brands with valuable feedback on products and brand positioning.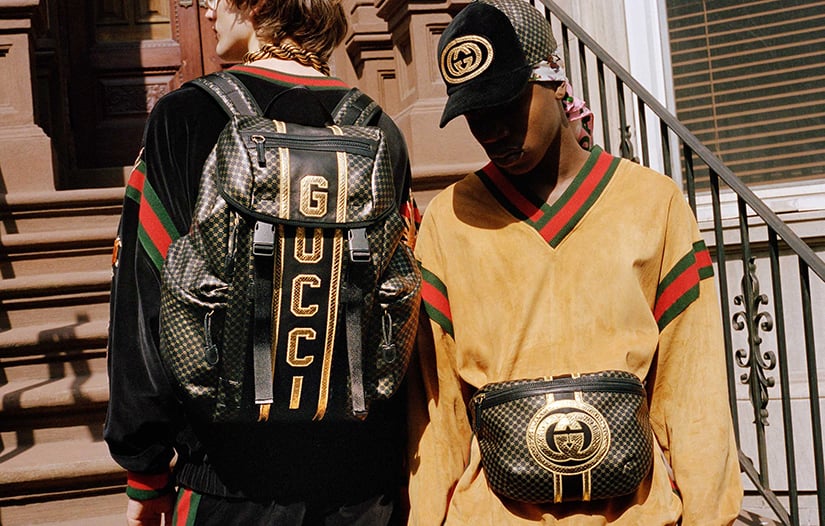 Interestingly, search and buying trends, as well as consumer behaviours and preferences observed on luxury resale platforms can also serve as indicators of what luxury brands are in vogue in the primary market and how much value the items are holding. New or secondhand, Gucci dominates the luxury retail market as the most-searched-for luxury brands, as also reflected in our latest ranking of the best luxury brands online. This resurgence in popularity among young affluent shoppers was seen in real-time by The RealReal.
4. Reinforcing the fight against counterfeiting
Authenticity is at the heart of any successful, sustainable resale venture. As the entire luxury resale reputation (at least for the biggest players) and client bases are built on trust and transparency, the ability of online luxury resellers to properly authenticate luxury goods and guarantee the quality of their inventory is critical.
For luxury goods companies, embracing luxury resale can help take control of their products throughout their lifecycles. In their seemingly never-ending battle against counterfeiters, luxury brands are now turning to technology, including blockchain, for help.
Luxury resale can also support luxury brands in their anti-counterfeiting efforts by offering aspirational consumers more affordable but still genuine options.
How to benefit from resale: different approaches for luxury brands
As the resale market grows, luxury brands are increasingly exploring ways to tap into the emerging trend – from partnering with high-end resale platforms to facilitating consignment selling or altogether building their own resale infrastructure.
The main objectives of these experiments for brands are to get back control of their image and positioning throughout the extended product lifecycle, adopt a more sustainable approach, and earn new revenue streams.
We can categorise brands' resale initiatives across two axes:
The level of integration with the primary market ;
The lead at the helm of the resale initiative (brand in-house venture versus third-party control).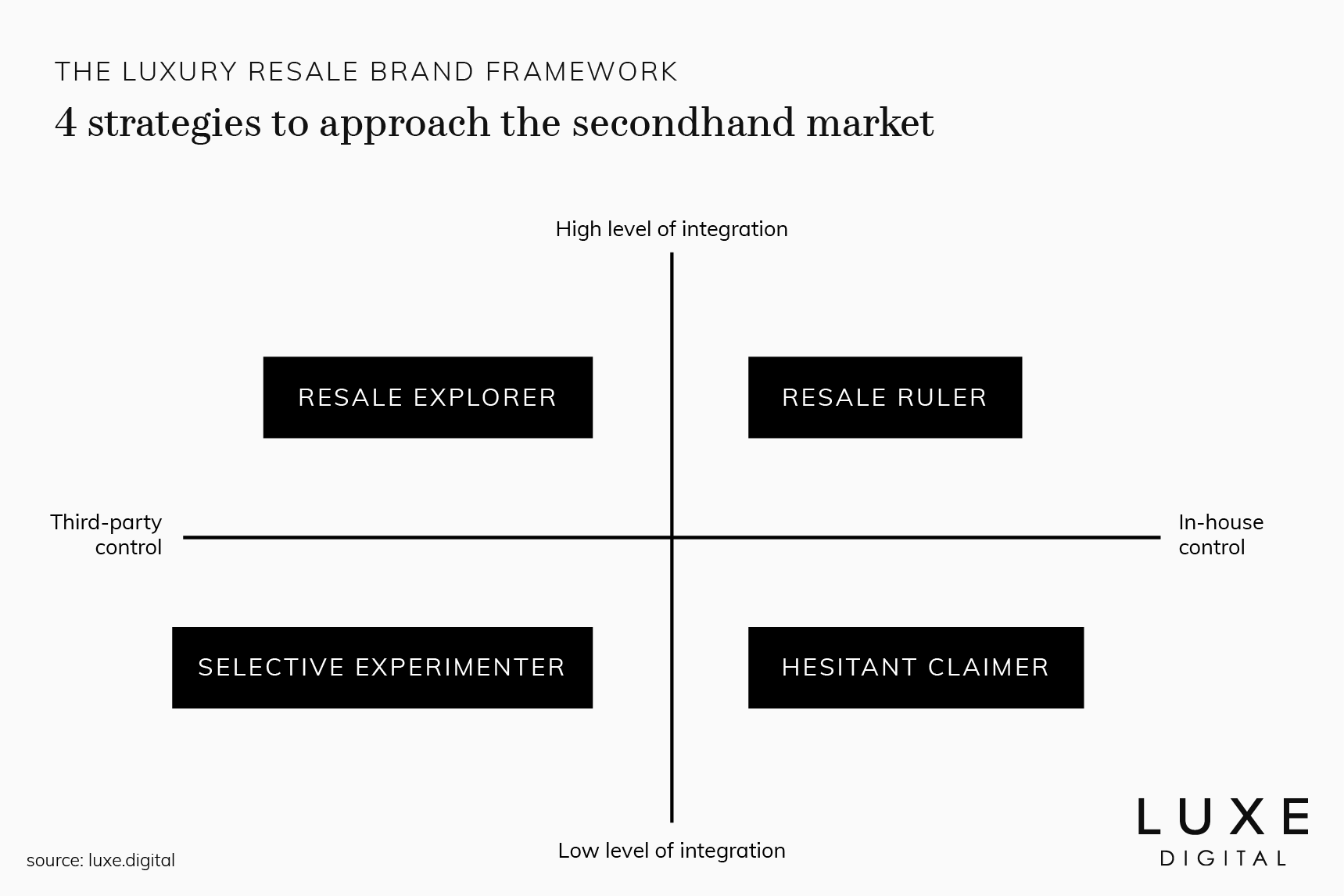 To better illustrate the various levels of luxury resale inclusions by luxury brands, we created four luxury resale archetypes:
The Resale Ruler: Resale is an integrated part of the brand's retail operations. It's characterised by tight control of the entire product lifecycle.
The Resale Explorer: Luxury brands in this category are leveraging third-party expertise and are openly endorsing luxury resale.
The Selective Experimenter: Opportunistic use of the existing resale channels. Resale initiatives are seen as a sustainability-friendly standalone showroom to acquire aspirational consumers and drive sales.
The Hesitant Claimer: Resistant holdouts, luxury brands in this category want to exercise control over their products in the secondary market, but are clearly separating these resale initiatives from their primary market.
We will illustrate below different approaches that luxury brands are currently experimenting with.
1. Partnering with existing resale platforms
Some luxury brands are testing the waters by partnering with online luxury resale sites. Some brands are quietly placing unsold merchandise on resale platforms. Stella McCartney and lately Burberry are some of the few brands to publicly endorse luxury resale.
Promoting resale and driving sales back with a financial incentive: Stella McCartney x TheRealReal
In 2017, Stella McCartney became the first luxury brand to promote the consignment of its products on The RealReal. Anyone consigning Stella McCartney pieces on the resale platform receives a $100 store credit to shop at any of the brand's retail stores or via its website.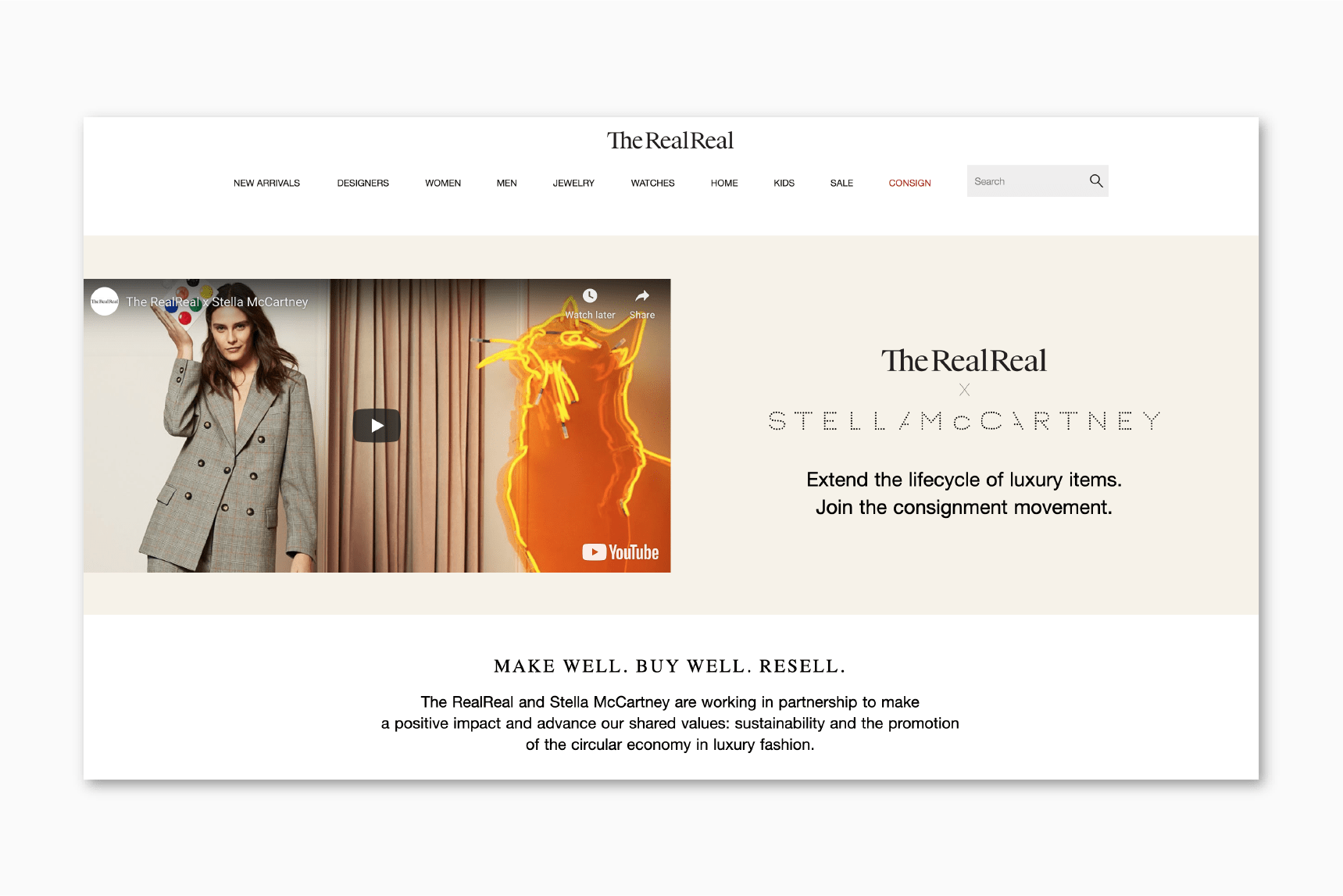 Encouraging people to adopt the "make well, buy well, resell" model, the partnership gives Stella McCartney pieces a second life through resale.
Promoting resale and driving sales back with an experiential reward: Burberry x TheRealReal
In October 2019, British fashion house Burberry announced a partnership with luxury marketplace The RealReal in the name of sustainability. Burberry will not supply The RealReal with unsold stock or exclusives, but the pilot programme encourages customers to consign Burberry pieces on the luxury resale site to receive an exclusive "personal styling appointment and British High Tea" in select Burberry stores across the U.S.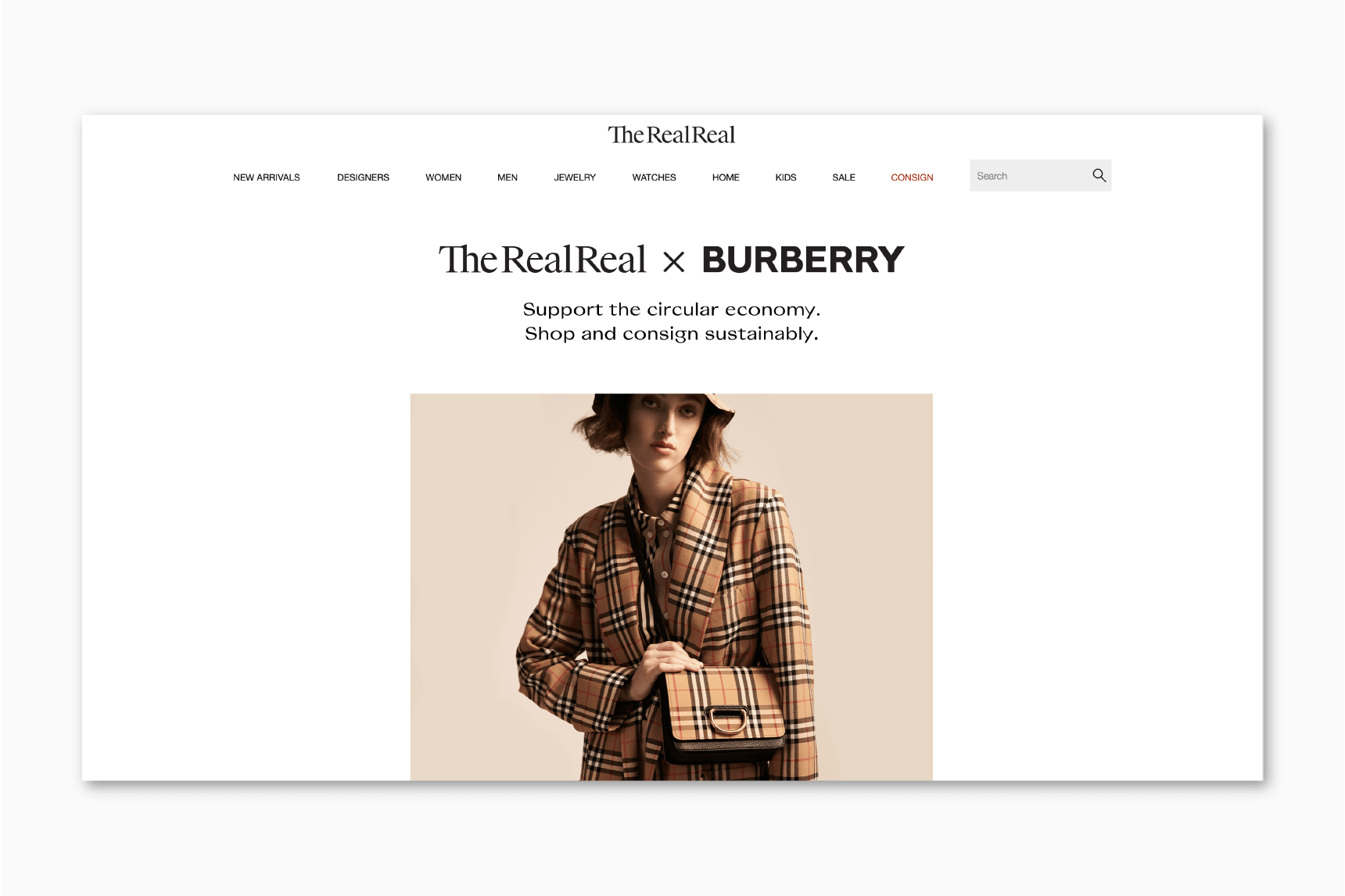 Resale demand for the British fashion brand has increased by 64 percent in 2019, with searches for Burberry goods rising fastest among The RealReal's millennial and Gen-Z customers.
Facilitating luxury consignment/upcycling: Reformation x ThredUp
Some luxury brands are facilitating the resale of their product through partnerships such as Reformation's alliance with ThredUp. On Reformation's website, there are details about how ThredUp works and how much money someone could earn by selling their used clothes and accessories.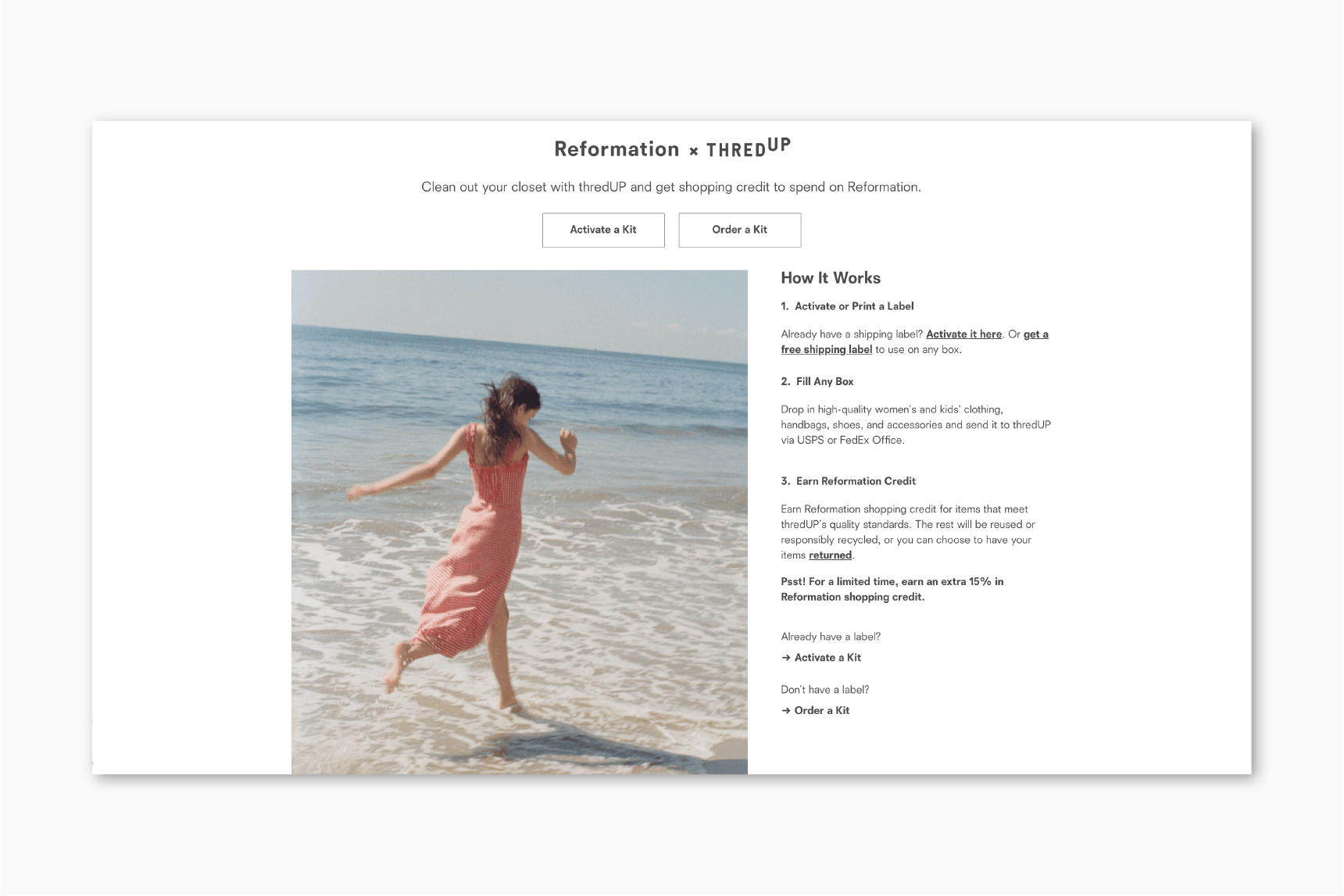 Furthermore, to encourage affluent shoppers to clean out their closets and educate them about the positive impact of resale, Reformation is giving customers store credit — whenever customers consign a product from any brand via ThredUp.
Merging brick-and-mortar retail and resale: Selfridges x Vestiaire Collective
In October 2019, 10-year old resale site Vestiaire Collective opened its first permanent boutique dedicated to preloved luxury fashion at Selfridges department store on Oxford Street in London.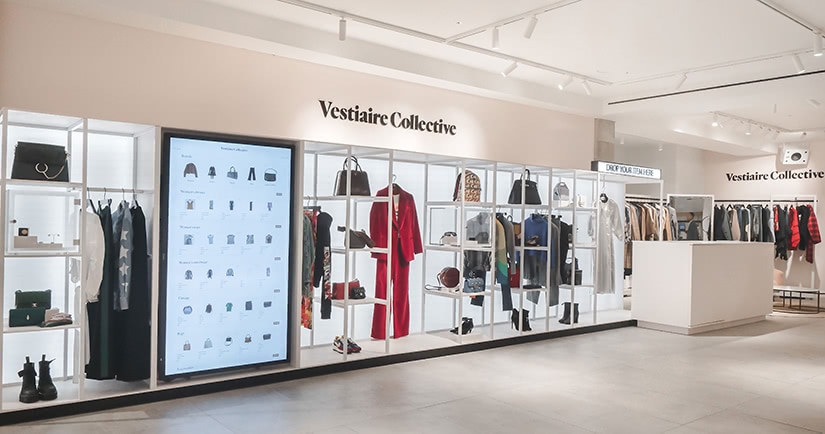 The boutique features a curated pre-owned inventory including rare vintage pieces. The brick-and-mortar store also features a dedicated resale point where customers can deposit their own pre-owned luxury goods they want to sell through the Concierge Service and Vestiaire Collective App in real-time. Affluent shoppers can also buy from an online Vestiaire edit on Selfridges' website.
This partnership between Vestiaire Collective and high-end legacy department store Selfridges demonstrates how much the resale market is infiltrating traditional luxury retail and bears testament to the growing interest in luxury secondhand.

2. Acquiring or investing in resale sites
Some luxury companies are taking this one step further by acquiring resale platforms altogether.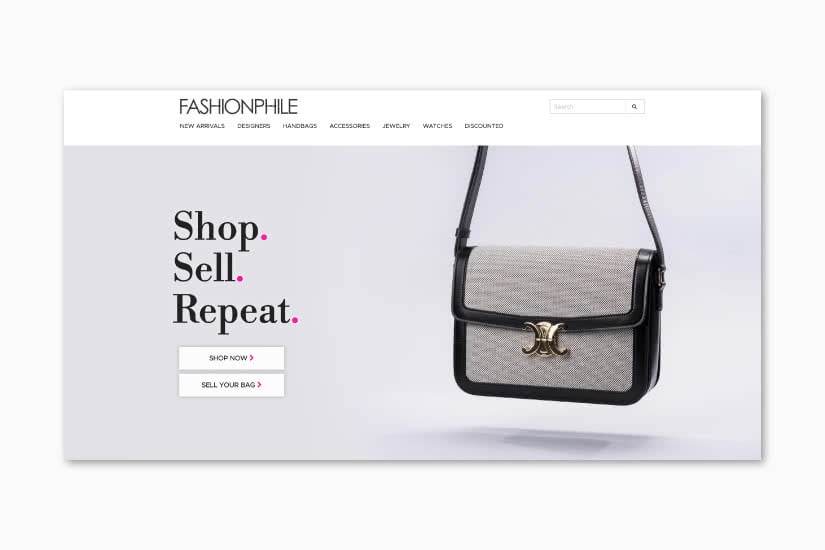 U.S. luxury retailer Neiman Marcus, for example, acquired a minority stake in online consignment market Fashionphile, marking the department store's entry into the resale market. Fashionphile is offering an increased buyout price for sellers who opt to receive payment as a credit at Neiman Marcus.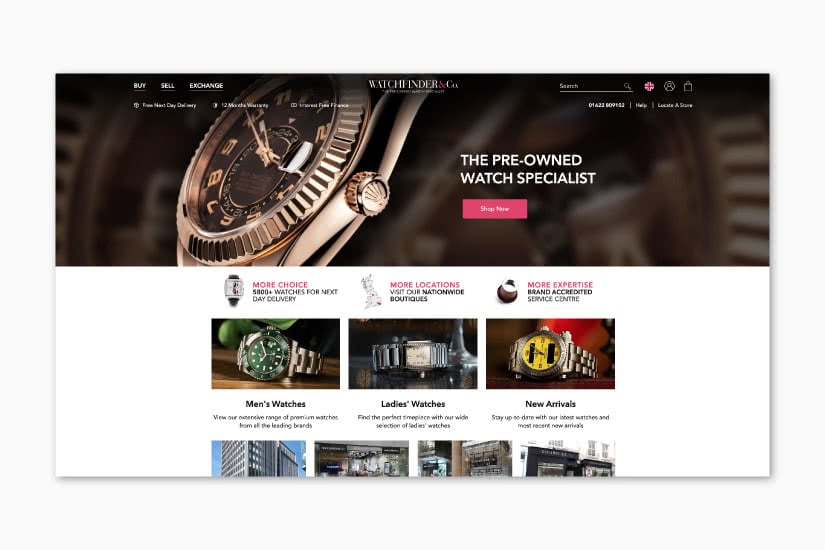 Richemont – that owns Cartier, IWC Schaffhausen, and Piaget, among other watch brands and fashion companies – acquired Watchfinder, a UK online marketplace for luxury watches in June 2018.
Competitor Farfetch, on the other hand, acquired resale platform Stadium Goods.
3. Curating vintage pieces
Audemars Piguet began experimenting with trade-ins of the brand's old timepieces as partial exchanges for new ones in some of its boutiques in Switzerland. Audemars Piguet does not rule out selling pre-owned timepieces in the near future.
Vacheron Constantin also took some control over the secondary luxury market. Curated by the Maison's own heritage specialists, the selection of vintage watches are restored by the luxury watchmaker and made available to connoisseurs at dedicated Vacheron Constantin events.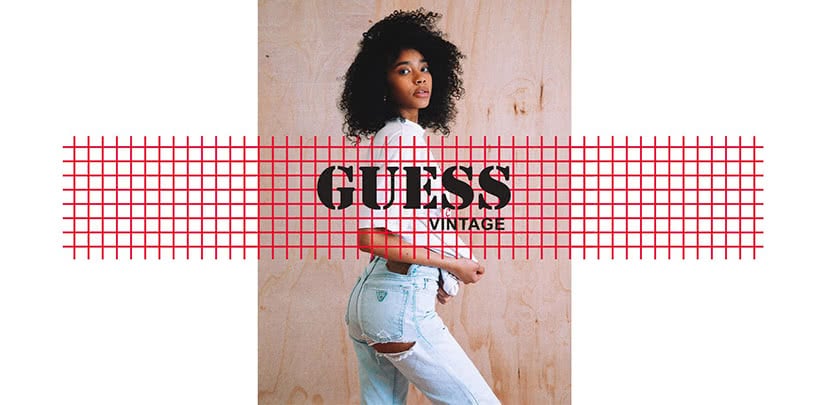 In April 2019 in a commitment to circular fashion, GUESS launched the #GUESSVintage programme, a curated collection of over 150 authenticated GUESS vintage pieces sourced from around the globe. The vintage assortment for the nostalgia loving customers was sold exclusively at LA-based retailer Fred Segal for a limited time only.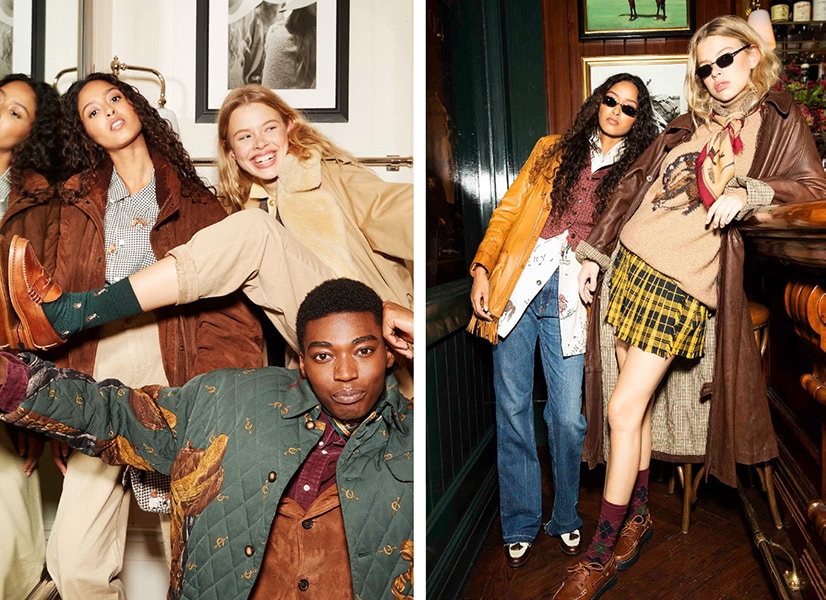 In October 2019, Ralph Lauren launched Re/Sourced in collaboration with UK-based fashion marketplace app Depop. Sourced by Depop sellers, the uniquely curated collection of vintage products was available for purchase for a limited time at a pop-up space at the Ralph Lauren New Bond Street flagship store in London.
4. Multi-brand luxury retailers experimenting with building resale platforms
Online multi-brand luxury retailer Farfetch launched in May 2019 a pilot resale programme for designer handbags named Second Life. Customers using secondlife.farfetch.com can trade their pre-loved luxury bags in exchange for credits to be used towards future purchases on Farfetch.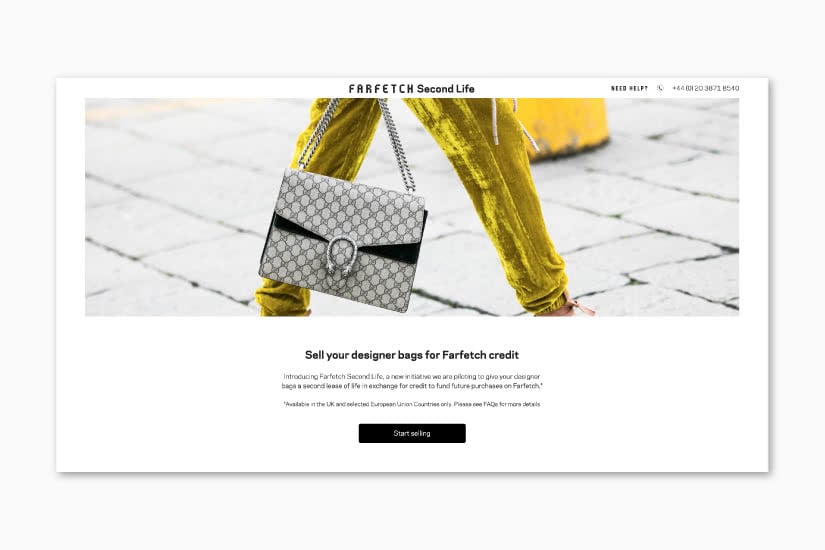 Farfetch has also extended its offering of luxury fashion to include pre-owned pieces on the core website where people can, in Farfetch's own words, "find rare pieces that will instantly and indefinitely raise your street cred".
5. Launching a mono-brand resale platform
For luxury brands launching their own resale services, this would give them greater control over prices, availability, authentication and brand positioning in the secondary market.
It would also drive new revenue streams. But managing the luxury resale model in-house would also involve a new set of logistics and investments.
For affluent consumers, brand-owned luxury resale sites could expand the offering and build further trust in secondhand products.

Upscale outdoors brand Arc'teryx launched Rock Solid to buy back used Arc'teryx products from consumers. The brand then refurbishes these used items and sell them at discounted prices.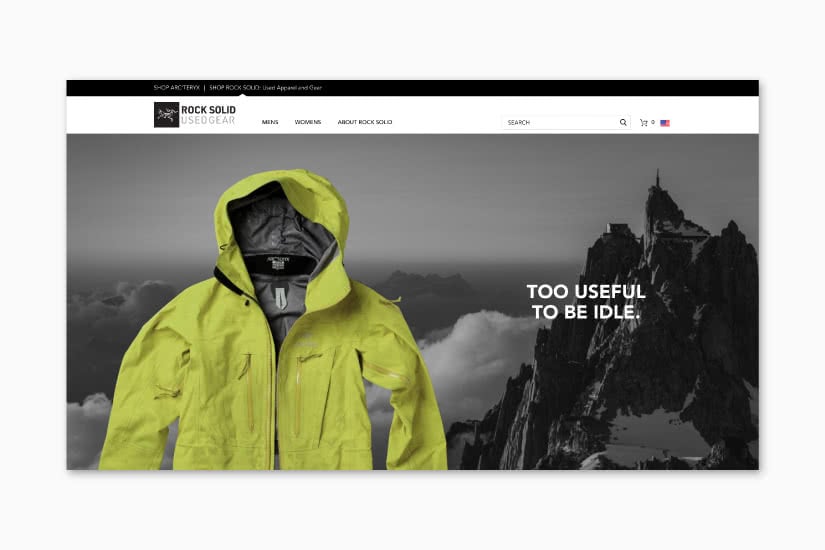 Apple has made it easy to trade in an eligible device either in a store or online. Customers simply need to answer a few questions about the device for Apple to provide an instant estimated trade-in value. Customers either mail it out using a prepaid trade-in kit or bring it in for an Apple Store Gift Card or instant credit at an Apple Store. Apple's Trade-In programme doesn't always offer the best prices, but for those buying a new iPhone, it is worth considering.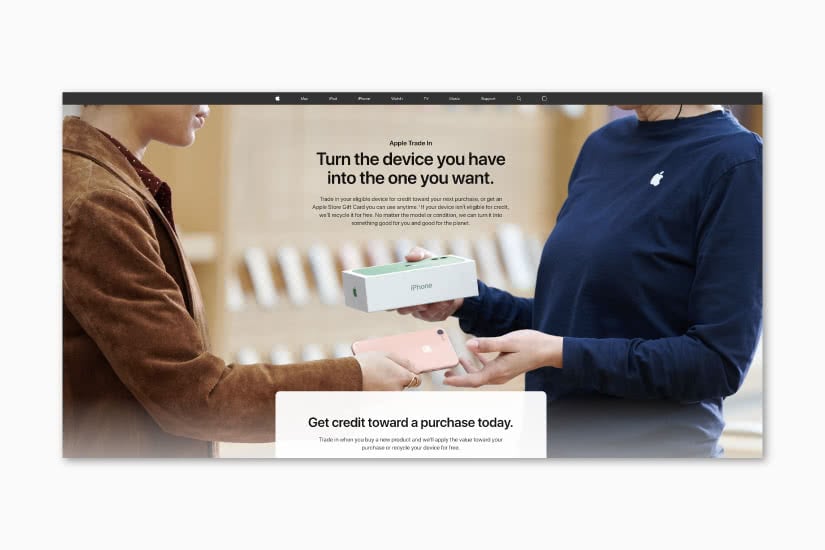 Apple also manages its own refurbished online store, where it sells pre-owned devices for less (savings of up to 15%).
White-labelled resale platforms for brands
Using Yerdle's white-labelled resale services, Eileen Fischer, the popular sportswear designer, offers consumers the possibility to trade in used items, which the brand then sells on as part of its secondhand trade (Eileen Fisher Renew). Yerdle powers the warehouse logistics (including pricing, order quantities and merchandising assortments) and recommerce expertise.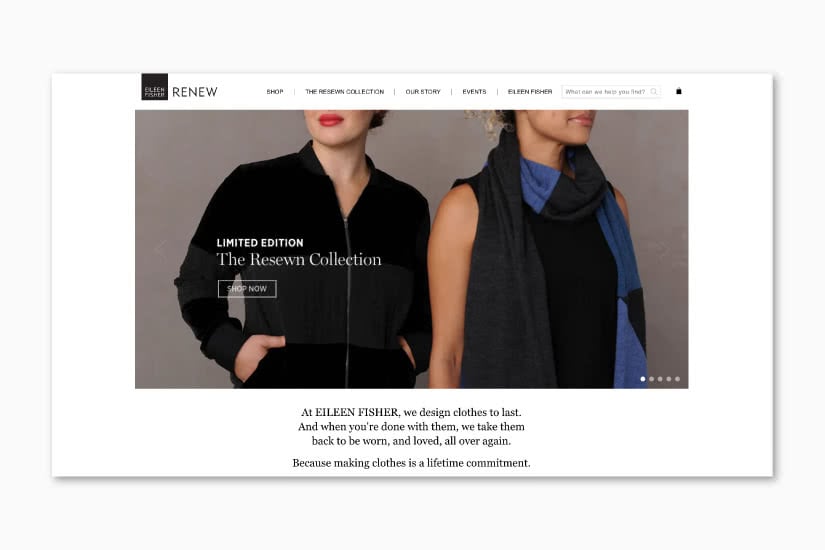 And for goods that aren't up to resale standards, Eileen Fisher repurposes material to make new designs or refashioned into other products that are sold as limited editions.
Following the success of the online resale programme, the brand is now adding Renew shop-in-shops in some of its stores.
Final thoughts: Something old, something new
While the secondhand personal luxury goods market is today relatively small compared to the entire luxury market, its growing influence on the primary market is enough for luxury brands to take notice.
As attitudes towards ownership and sustainability continue to evolve, the momentum of the luxury resale market will most likely continue to rise.
Given that secondhand luxury is growing whether luxury brands approve it or not, adopting a favourable approach to luxury resale is, therefore, an important business consideration.
If luxury brands want to maintain some level of brand and quality control in the secondary market, playing an active role in resale will be critical to increase their customer lifetime value.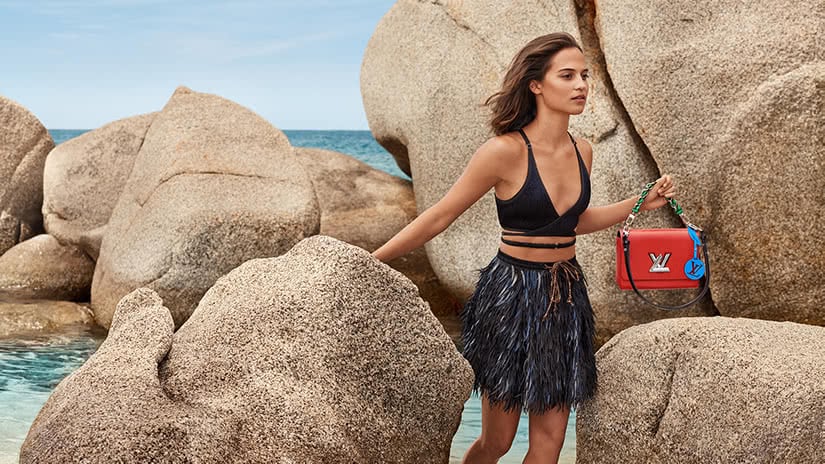 Many luxury brands are still only nibbling at the edges of the luxury resale market. It will be interesting to see how the top luxury labels approach the resale market. Whether most luxury brands will opt for strategic alliances with resellers or attempt to ramp up resale models on their own or with the support of technology third parties remains to be seen. If luxury brands were to take back even just a fraction of their items in circulation and run luxury resale on their own, this would shift the entire pre-owned landscape.
One thing is clear, however: stopping consumers from reselling their authentic preloved luxury goods and preventing customers from buying those goods at discounted prices is mission impossible.
At the end of the day, the clear winners of the pre-owned luxury boom will be those who own the customer relationship.
---
Image credits: Brands and Luxe Digital