Editor's note: This article has been updated in February 2020 to reflect the latest insights on the future of retail.
Summary
While traditional luxury brands are reconsidering their brick-and-mortar footprint, digital luxury eCommerce companies and digital-native brands are moving into the physical shopping experience.
The rise of eCommerce and online sales does not foretell the end of the physical store. Brick-and-mortar retail is rather shifting to cater to the evolving preferences, expectations, and shopping behaviours of the modern affluent customers.
Successful luxury e-tailers are reimagining the purposes of physical stores by taking cues from digital shopping experiences.
New opportunities to bridge the gap between digital and physical retailing are emerging.
Traditional luxury retail brands and digital-first retailers are converging towards an omnichannel strategy, offering a seamless click-and-brick shopping experience.
The Future of Online Luxury Retail
This article is part of a series on the future of online luxury retail. Discover how digital is transforming high-end retail and shaping new consumer shopping experiences.
1. Introduction: The Future of Online Luxury Retail.
2. Why high-end digital pure-play brands are opening physical stores?
3. And how traditional luxury brands are competing by opening online stores.
4. The online luxury monobrand retail model.
5. The online luxury multibrand retail model.
6. How new retail technology is transforming luxury.
With the accelerated growth of online luxury sales, retail industry observers are wondering whether the future of shopping is exclusively online. A closer look at the luxury retail industry reveals that while several traditional luxury brands are shuttering brick-and-mortar boutiques and shrinking their network of stores, some of the most successful digital-native brands and eCommerce sites— from Warby Parker to Bonobos, Glossier and even giant online retailer Amazon — are opening not only temporary pop-ups but also permanent showrooms and physical stores.
This may seem counterintuitive at first. Why would digital luxury eCommerce brands invest in physical stores when online is driving most of their growth and profitability? How could such digital pure-play brands benefit from an offline presence? Are there learnings from their online successes that could be directly transposed to an offline experience?
Luxe Digital found that after successfully achieving online traction, digital-native brands are venturing into brick-and-mortar retail for a variety of reasons: from the ability to give affluent consumers the chance to physically see and touch their products to the need to offer seamless shopping experiences.
As part of Luxe Digital's series on The Future of Luxury Online Retail, this article explores the rationale behind a new omnichannel approach to high-end retail with a focus on digital-first brands that have successfully added physical locations to their business strategy.
Most successful luxury digital native brands have moved into physical retail with footprints that vary from a handful of stores to plans for hundreds of stores.
It started with the likes of Warby Parker that now have 122 retail locations. Now, most of the winning digital-native brands are following suit: from Glossier to Away, Koio, Rent the Runway, M.Gemi and the list goes on and on.
So why are the world's most successful online luxury retailers opening physical retail stores (when many traditional retailers are closing)? Our research found six primary drivers behind such a move.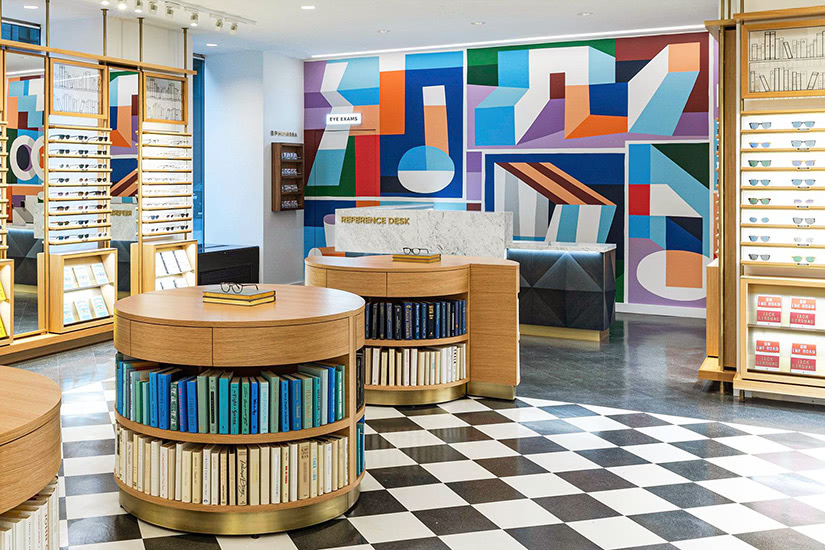 1. Growth: Physical stores play an important role in driving both online and offline luxury sales
Digital has disrupted how we shop. But while eCommerce sites offer convenience and comfort, physical stores offer a unique advantage that is — at present — missing online: human-led personal service and in-person experience.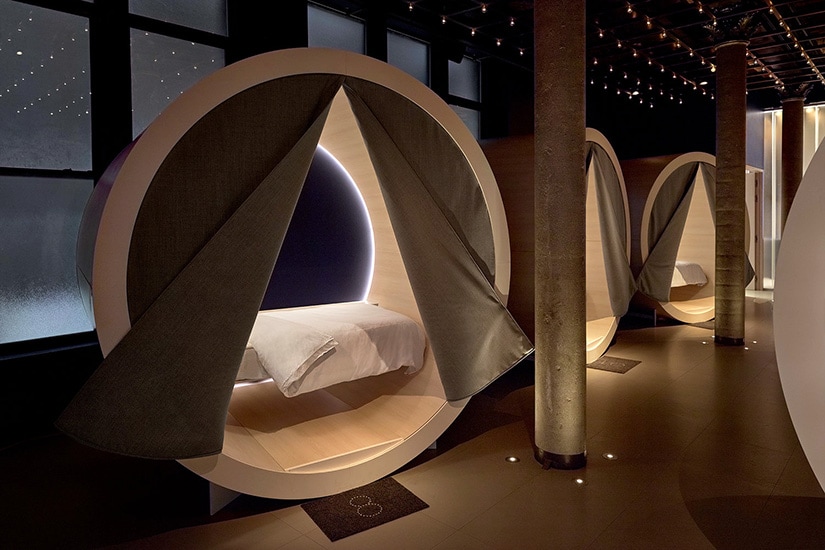 Online shopping remains highly transactional. Brick-and-mortar stores drive higher conversion rates and increase average purchase values by leveraging the expertise of the store staff who are equipped to offer personal guidance and reassurance. By interacting directly with their affluent consumers, high-end retail staff are able to gather a level of understanding of their clients' needs that is critical to improve their recommendations and drive sales. Retailers can indeed learn a lot simply by observing how their customers shop and interact with the retail space and products. They can listen to the questions that shoppers ask and upsell more easily.
For digital-first players, having a physical presence can allow them to own the entire customer journey, and be present in all the micro-moments that matter. And with omni data at their fingertips, store associates can really maximise those shopping moments.
Breaking the online profits ceiling
As digital-native brands mature and reach a certain level of revenue and the competition among eCommerce retailers continues to grow, digital brands need to rethink their digital-only model (both in terms of advertising and sales channels) if they want to achieve scale and find lasting differentiation.
Breaking beyond a certain ceiling requires that digital-native brands seek new avenues of growth.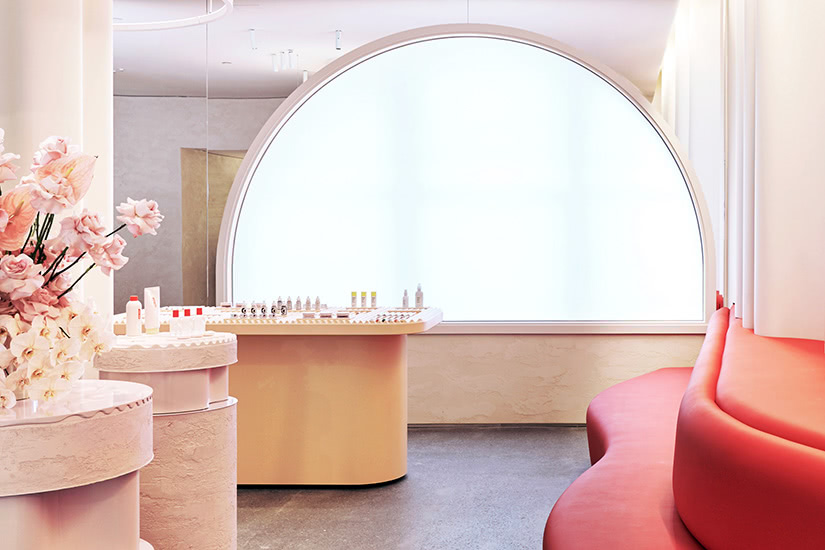 Benefiting from the Halo effect of brick and mortar
A noteworthy benefit that comes with creating a physical retail presence is the uptick in online traffic, aka the 'Halo effect'.
According to L2's Intelligence Report: Death of Pureplay Retail, "physical stores boost e-tailer's online profits". Physical stores also benefit retail brands when it comes to web search. The same L2 report reveals that e-tailers with a physical location enjoy greater organic traffic for their eCommerce site (Google offers a prime location on the search results page for businesses with a physical presence) and lower customer acquisition costs via paid search and email.
An in-store to online event also often results in higher net spend because of increased consumer confidence. Plus, the multiplication of brick-and-mortar locations usually means an increase in brand mentions and searches online, which is often accompanied by increased financial returns, making physical stores a good investment both in terms of popularity and profitability.
"Offline retailers shouldn't only think about their short term sales," says Molly Rowan-Hamilton, Senior Strategist at Pearlfisher. "Brands must consider brick-and-mortar as part of a broader strategy rather than a point of transaction."

According to an ICSC study, when a digital-native brand opens a new store, the overall web traffic to that retailer's site increases by as much as 45 percent, compared with web traffic prior to the store's opening. Physical stores also drive digital engagement and improve brand health such as awareness, consumer perceptions, and recommendations.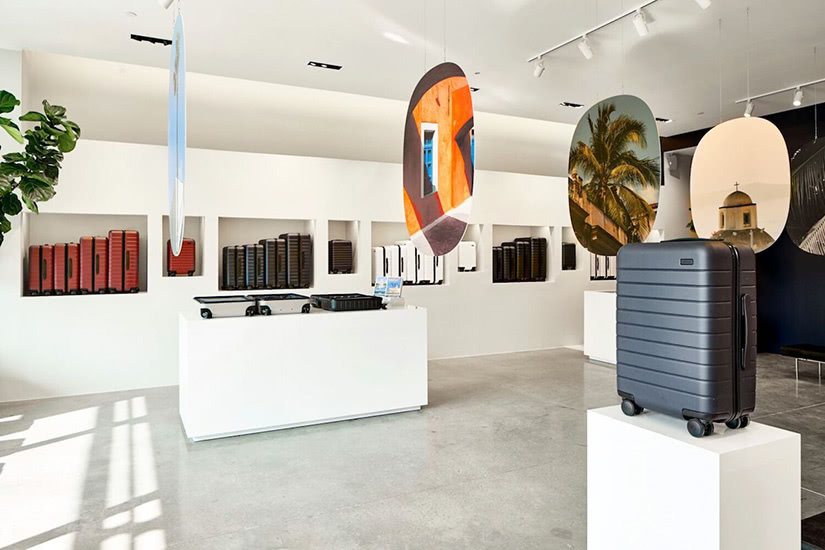 2. Retail mix: Physical retail is an important channel to attract new customers and engage loyal fans
The customer journey is no longer linear, and the physical store is becoming one of the many touchpoints in the purchasing journey.
Digitally native brands with physical stores understand this new reality. Digital native brands need to be present during the whole consumer journey —wherever it takes place.
For digital-native brands, physical retail is an important channel to grow their customer base and drive lifetime customer value.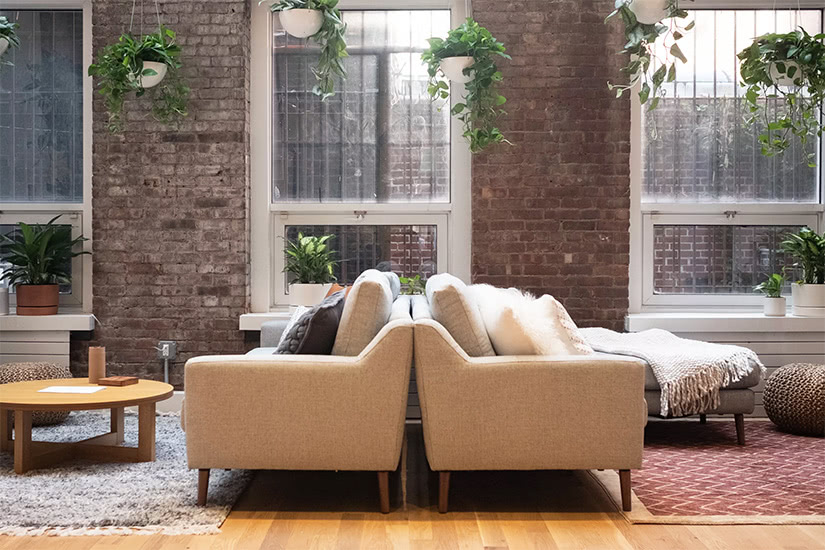 3. Experience and experimentation: Beyond shopping, physical stores immerse people in a unique and memorable experience
Both digital native direct-to-consumer brands and legacy retailers are re-evaluating the purpose of physical retail. While online shopping offers convenience, the desire to touch, feel and experience a high-end product before making a purchase remains strong.
For digital-first brands, opening brick-and-mortar stores are more than simply about having a physical presence; it is the opportunity to offer a compelling high-end experience that complements the digital one.
Whichever shape physical retail takes – a showroom, a pop-up, a flagship – physical retail is moving away from being purely transactional to being about creating an experiential space that immerses consumers in the brand's culture. Stores are becoming interactive brand playgrounds that are both memorable and Instagrammable. Retail locations are exploration spaces that create an immersive, holistic, and unique experience for consumers; one that is not (yet) possible to achieve purely online.
Physical stores also give digital brands a place to experiment with different activations and innovations.
4. Trust: Physical high-end stores help build legitimacy and lend credibility to online brands
A physical presence (in a reputable major retailer, for example) lends credibility to online brands and gives affluent consumers the ability to touch and feel their products before purchasing them.
Even though digital retail is now widely common and more people are feeling increasingly confident spending money online, there is still a sense of legitimacy from having a physical store.
For digital-first brands, physical stores can boost brand trust signals and be used as a valuable marketing resource for building brand awareness and building a (local) community.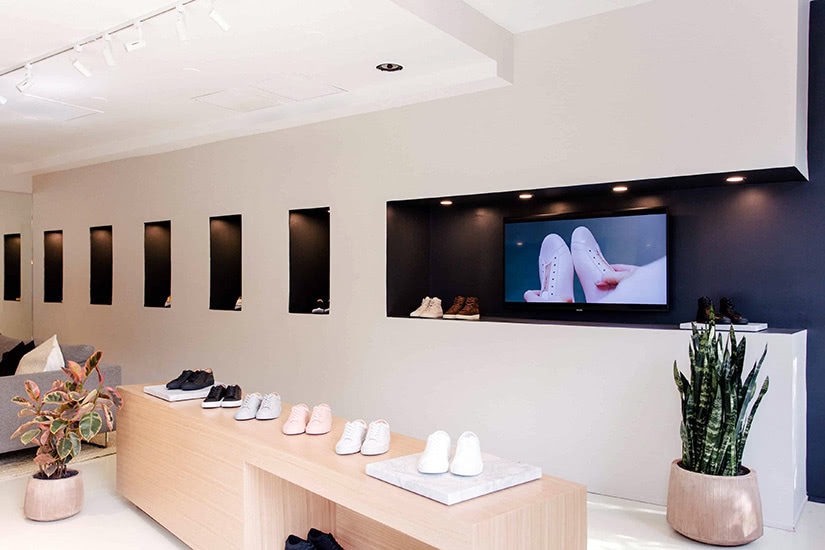 5. Brand building: Physical retail helps build brand awareness
Digital native brands are banking on physical retail expansion to help continue to differentiate their brand.

Being present in the streets is a great way for digital native brands to generate awareness. Through their store presence, affluent consumers should get an immediate impression of the values that your brand represents.

6. Customer Service: Physical retail can act as a fulfilment channel
The need for a centralised and cohesive customer service strategy is especially acute for growing digital-native brands, which heavily rely on their direct relationships with customers.
As digital-native brands scale fast, oftentimes a marked increase in demand can result in difficulties in maintaining an optimum level of customer service. The clothing rental company Rent the Runway made some headlines in 2019 when they were facing customer service pains and product availability challenges as they experienced exponential growth.
More and more brands are turning their stores into fulfilment channels. Buy offering the option for free pick-up for online orders; for example, a physical retail presence can help reduce high shipping costs and fulfil orders more quickly.
Many digital native brands making a move to physical retail also recognise that having a local store (that can, for example, serve as a convenient return centre) can increase customer satisfaction.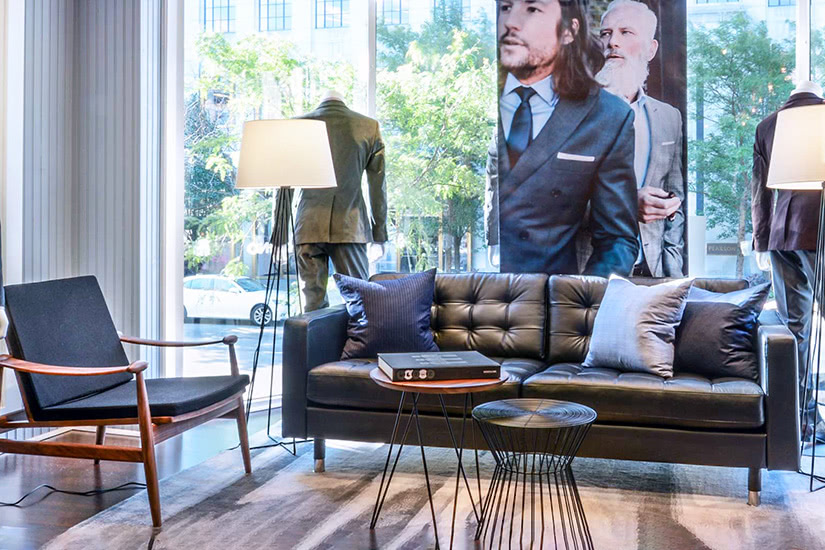 Men fashion brand Indochino, for example, uses its physical stores to gather customer measurements that are more precise than those submitted online by customers. And more accurate measurements mean better-fitting garments, and ultimately increased customer satisfaction and fewer returns.
7. Data: Physical stores help gain deeper consumer insights and own the direct relationship with consumers
Another major benefit of investing in physical retail is the acquisition of in-depth consumer data, both qualitative and quantitative. When customers visit a store, you can talk to them and get real feedback, providing digital native brands with more contextual data.
Physical retail provides a way for customers to form a deeper bond with a brand. Direct channels enable online-born retailers to collect and own the data on their customers, which allows them to engage in a personalised relationship with consumers.
Most digital native brands have found success in scaling very quickly by acquiring customers through digital advertisements on Facebook, Instagram and Google. But as more brands invest in targeted social to paid search, customer acquisition has gotten harder and costlier. The rapidly rising digital customer acquisition costs (especially on Facebook and Google) and competition online are pushing digital native brands to venture beyond their original online bread and butter.
In this context, the economics of physical retail is becoming ever more attractive.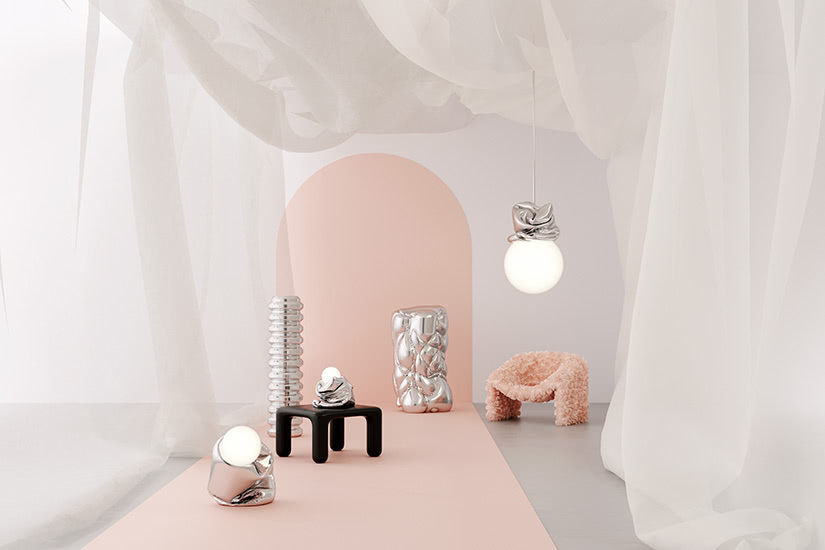 In summary: strolling and scrolling… seamlessly
The future of retail is omnichannel.
For brands that means understanding the differing roles of their brand touchpoints to hone in on their omnichannel strategy.
Digital native brands are disrupting traditional retail to offer an elevated, experience-led shopping experience that meets consumers' increasingly demanding expectations.
Customers don't think in channels. Digital and physical channels will continue to converge as consumers expect authentic brand experiences that allow them to move seamlessly between eCommerce and brick-and-mortar shopping. After all, the customer experience is the sum of all interactions with your brand… regardless of whether the customer is online or offline.