The Opportunity
45% of middle-class consumers in Chinese tier 2 and tier 3 cities are interested in purchasing luxury goods, versus 37% in tier 1 cities. This is especially relevant in fashion, shoes, skin care and cosmetics.
7,000 new malls will be built in China by 2025. Retails are using new technologies to connect the offline and online shopping experiences of luxury consumers. China is a leader in changing how consumers shop.
The Problem
Counterfeiting is a USD $600 billion per year problem for luxury brands worldwide. China is home to the majority of counterfeit operations that threaten high-end brands' integrity and value.
Overexpansion into tier 2 and 3 cities can dilute a luxury brand and cheapen its image. It can also translate into missed opportunities in tier 1 Chinese cities.
Although luxury consumer spending, among the middle-class Chinese tier 2 and 3 cities, is projected to increase, the retail market is constantly changing and new global trade agreements could affect distribution.
The Solution
Luxury brands need to first establish a strong tier 1 presence with a flagship store. These high-end flagship retail should be used for exclusive events, activation campaigns, and brand labs to develop new products answering Chinese consumers' expectations.
Prioritise your tier 2 and tier 3 cities expansion in China by assessing opportunities through social media. With 800 million+ users, WeChat is China's largest platform where luxury brands can engage with both high net worth consumers and the Chinese middle-class.
29% of Chinese consumers say they follow what celebrities share on social media. Word of mouth remains very effective across China.
Are you familiar with Beihai, Changchun, and Fuzhou? How about Ningbo, Qingdao, and Sanya? While China is dominating the list of fastest growing cities globally, with Beijing, Guangzhou, Hong Kong, and Shenzhen, it is in their tier 2 and 3 cities that luxury brands will find the largest untapped pool of consumers. In this report, we'll look at how such Chinese cities are influenced by their larger tier 1 counterparts.
China breaks up its cities into 4 tiers and ranks top-tier cities as 1. You can see our list of cities in China below for the full breakdown. This report will do the same. Although we will mainly highlight growing luxury consumer trends in tier 2-3 cities, tier 1 markets remain critical for high-end retail development. In many instances, a tier 1 flagship store creates more demand from tier 2-3 consumers. In order to capture all opportunities, it is important for luxury brands to maintain a connection between their major and secondary markets.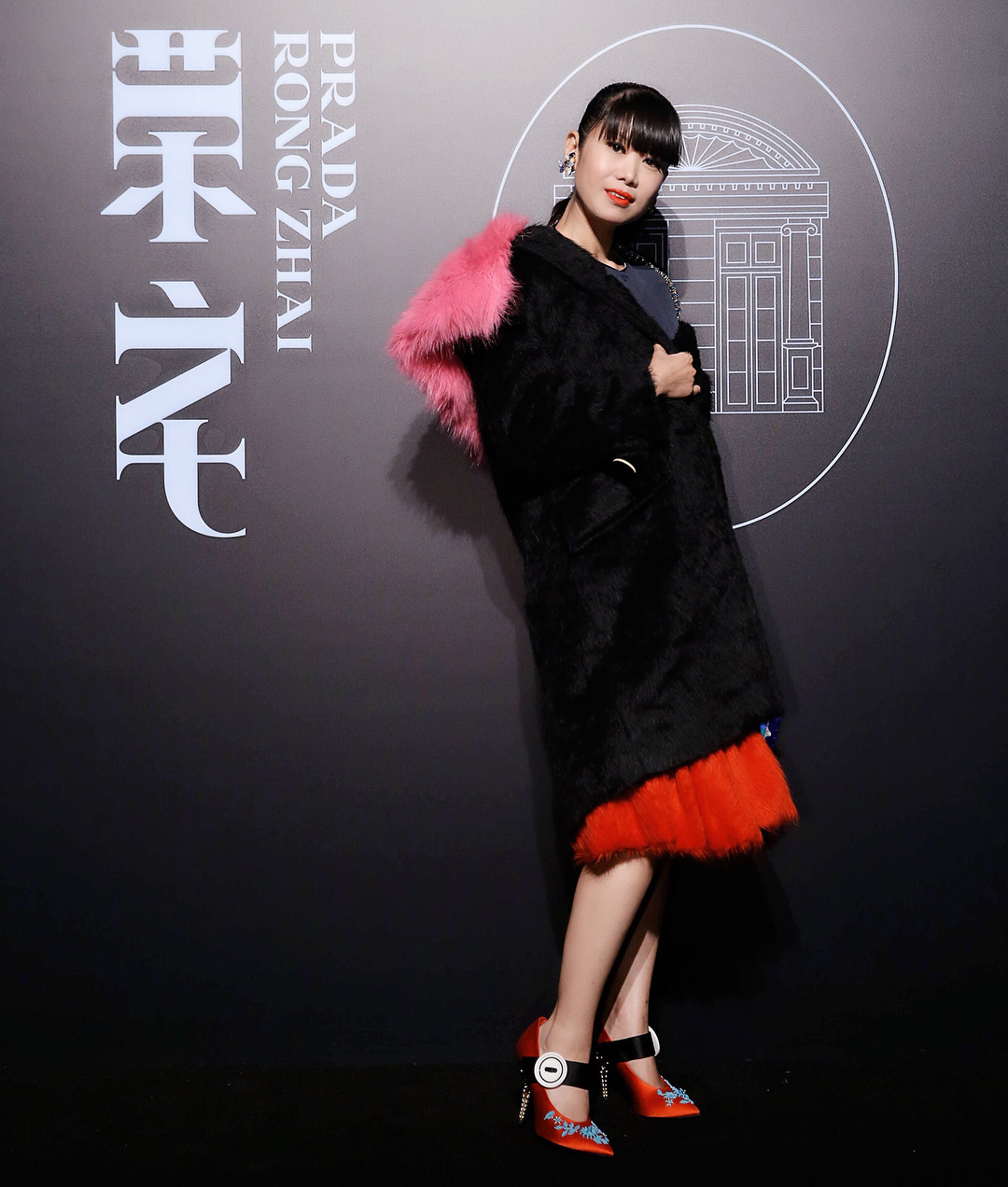 There are a number of external factors driving demand for luxury goods in China's tier 2-3 cities. Since globalisation, fuelled by social media platforms, dominates the global consumer sphere, there is a heavy adoption of Western trends and consumer behaviours in Asian countries, like China. As a result, most of our findings are applicable to luxury retail consumer acquisition plans outside of China. However, the key to any successful marketing strategy is to engage in localised communication methods, even among different Chinese cities. This report is not a one-size-fits-all template. Our objective is to provide a roadmap as to where new consumers are coming from and what they seek.
Luxury aspirations of a growing avant-garde HNWI Chinese consumer base
China is currently the second largest global luxury market after the United States. There are a number of factors fuelling this growth. Not only is wealth increasing in tier 2-3 cities, but social values are shifting. Chinese consumers are now associating luxury goods with status much more than their Western counterparts. For many people in China, acquiring luxury items is a way to demonstrate your progression on the social ladder. Those high-end consumers perceive luxury goods from Western brands as a sign of affluence and power. They will often travel abroad to purchase certain luxury brands. In fact, more than half of luxury goods in China are purchased outside of the country.[1]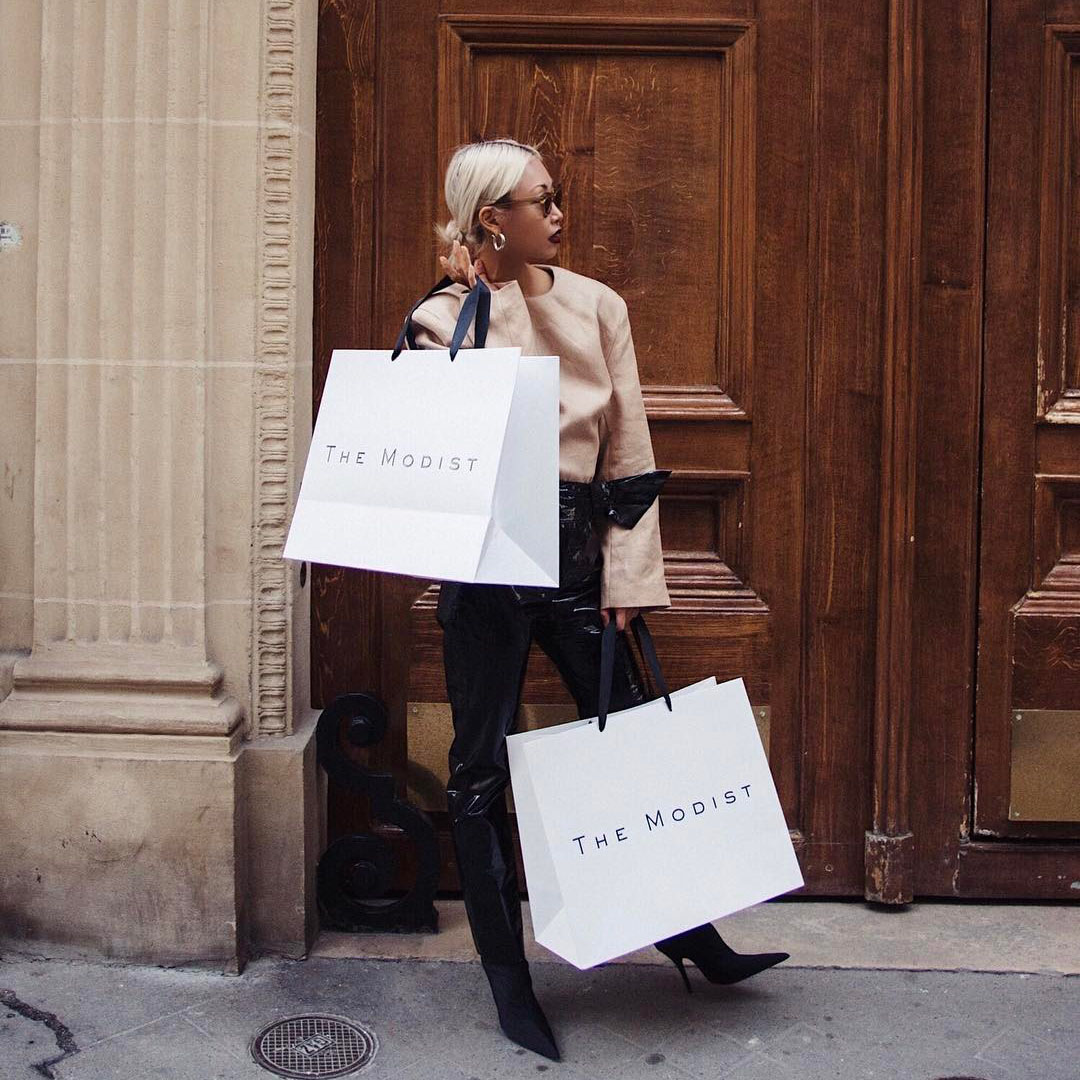 Luxury goods are viewed as an aspirational item and their largest customer base are not the ultra-high net worth individuals (UHNWIs). Most purchases are indeed made by those making over $24,000/year.[2] As Luca Solca, the head of luxury goods at Exane BNP Paribas, explains, new money makes up the bulk of the luxury retail market. "'Old money' already has everything and merely buys to maintain their status; 'new money' is starting with nothing and its appetite and willingness to spend are many orders of magnitude higher." This also trickles down to the middle class who wants and desires the same things as those with new money. The difference is they lack the same financial means to acquire in similar volumes.
Since brand saturation has become an issue in China, today's young luxury consumers are seeking logo-free items. They seek subtle, refined, exclusive, bespoke pieces.
Luxury is now about inclusivity and this authentic connection between the brand values and the consumers' own personal stories.
Florine Eppe Beauloye, Co-Founder and CEO of mOOnshot digital
According to Florine Eppe Beauloye in her book Shine: Digital Craftsmanship for Modern Luxury Brands, "Expressions of luxury, in its new context, have become more subtle and understated, more personal, individualistic and intimate, and less ostentatious." She adds "Luxury is now about inclusivity and this authentic connection between the brand values and the consumers' own personal stories." This speaks to their desire of wanting a brand experience that can enrich their lives. However, there are still those who wish to show their wealth through luxury products. In an ever-changing market, it is important to not leave out consumers by overly catering to one group as you run the risk of turning off your most loyal audience. Either way, the motivation is similar. The Chinese luxury customer is seeking to feel part of a community through their purchasing behaviour. Those who seek subtle high-end goods wish to be part of a society that can carefully recognise such products. This is in contrast with the other group which wants the world to see how well they are doing.
WeChat Chinese influencers define luxury trends
Flagship stores in Chinese tier 1 cities are extremely important for a luxury brand perception in the Chinese market. Although overall consumer trends show a clear preference for online purchases, e-commerce makes up a very small part of luxury sales in China. According to McKinsey at the Financial Times Business of Luxury Summit, by 2025, only 18 percent of luxury goods will be purchased online.[3] Still, based on a Hyperconnectivity survey published by Euromonitor International, 50% of consumers in China and India are making purchases online across all categories. This is significantly higher than consumers in countries like France or Germany, which make only 20% of their purchases via e-commerce.[4] Leading online and social media commerce in China are platforms like WeChat, which has a built-in payment tool.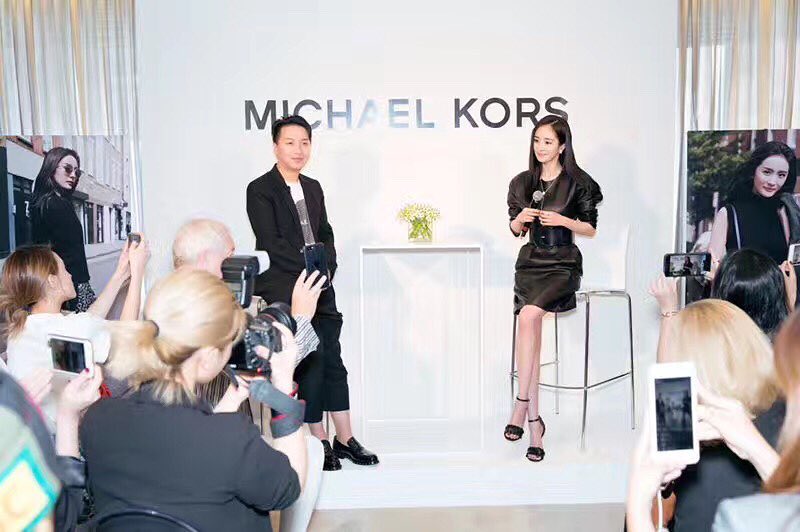 In a 2015 campaign, Michael Kors used WeChat to engage Chinese consumers. Elisabeth Rosen found that "44% of brands had established a WeChat presence. The platform has surpassed microblogging service Weibo as China's most influential social networking tool, affecting 58% of users' brand choices in contrast to 52% for Weibo." During the campaign, the WeChat could be used to receive "digital receipts, which they can present in a store to receive personalised advice. VIP clients can even book in-store styling appointments at boutiques in Shanghai and Chengdu."
Similarly, brands like Burberry, Coach, and Chanel are very active on WeChat. According to The Financial Times, WeChat has grown to 1.225 billion monthly active users in 2021, and now allows European companies to sell goods to Chinese customers.[5] Understanding and learning all the platform's capabilities and functions are crucial for any luxury brand looking to have a major presence in the Chinese high-end consumer market. After all, "92% of global luxury brands now have a WeChat account, marking a dramatic surge since 2014.[6]"
Much like Western marketing and communications strategies, Chinese consumers respond positively to influencers, and major PR events and activations. Also, China is investing in large retail malls that will greatly impact the overall purchase experience of luxury consumers.
In Shanghai and Hong Kong for example, art malls started to feature Claude Monet's paintings to attract new customers. The strategy worked with sales increasing by over 20%.[7] Additionally, to meet China's growth of 7,000 new malls by 2025, these shopping centres are integrating digital technologies and seamlessly blending e-commerce with brick and mortar. They make great spaces for experimenting with various retail strategies in a tier 2 or 3 city.
Luxury purchase decision in China influenced by brand sustainability and social responsibility
China is not immune to recent trends in luxury sustainability and social responsibility and consumers care about where their products are coming from. They are especially sensitive to elephant poaching. Driven by attitudes in young consumers, Yao Ming and Jackie Chan campaign against elephant abuse with an organisation called WildAid. The Economist found that traditional middle-class views have shifted. "Despite strong demand for ivory among China's rising middle class, attitudes may gradually be changing.[8]" This is important because 73.8% of Chinese consumers are most likely to consider whether a product is fair trade, environmentally friendly or donates a portion of proceeds to charity when buying.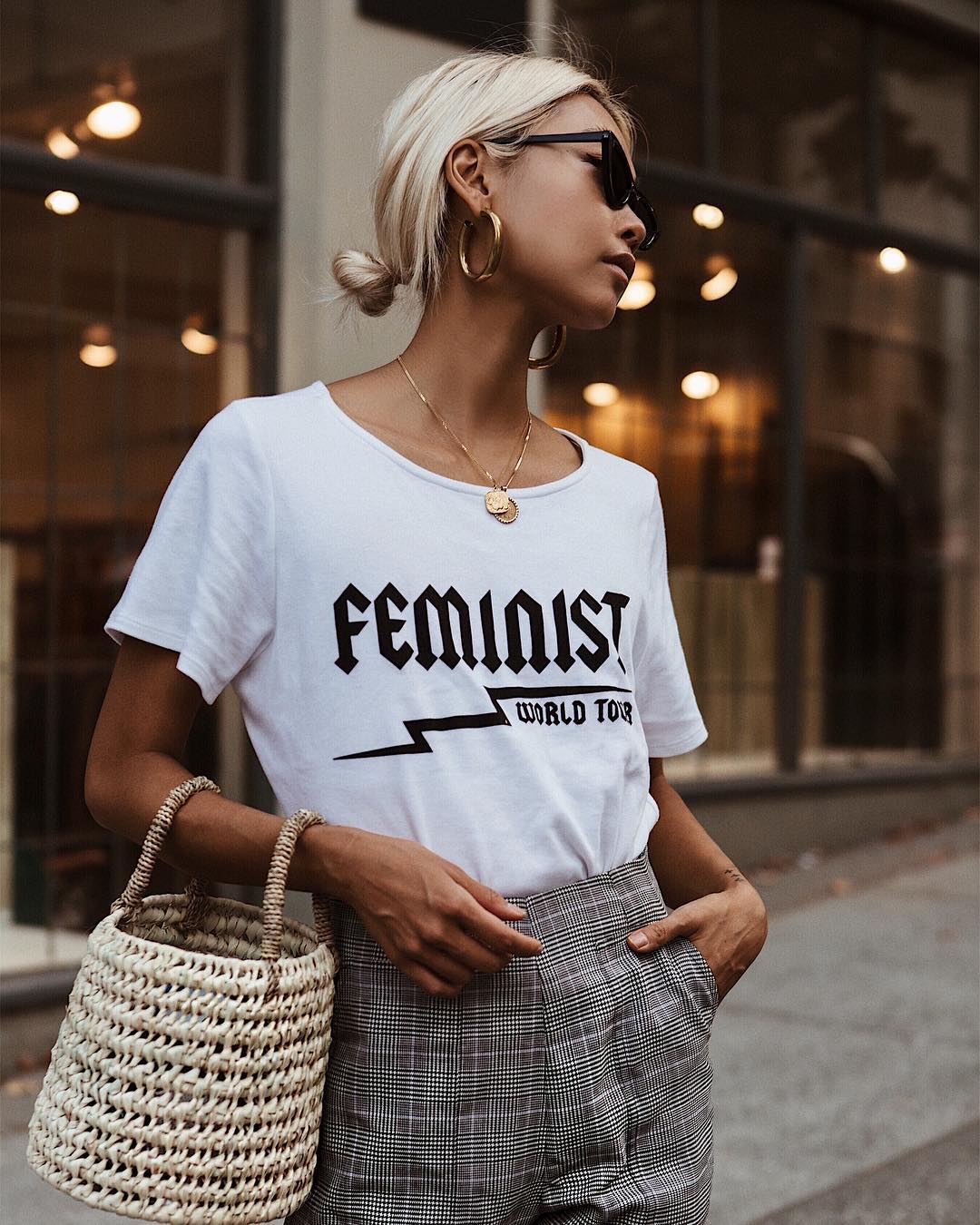 It is important for any luxury brand to understand what a society values before entering a market. To ensure strong strategic partnerships, adequate research of current nonprofit campaigns should be executed. The demand for a brand to be socially conscious by the Chinese consumer is much higher than those in the United States. When compared with China at nearly 74%, only 53% of Americans admitting green guilt and 54% allowing their ideals to dictate their purchasing habits.[9] Aligning with socially conscious ideals is a significant factor to consider when approaching tier 2 and 3 Chinese cities.
The uneven way forward for luxury brands in China
Counterfeit is a USD $600 billion per year business and is one of the biggest issues for the Chinese luxury market.[10] Although not a new phenomenon, this is one of the reason why many Chinese consumers make purchases overseas. They feel more confident that they are buying an authentic product. Additionally, when products become popular, the number of counterfeit merchandise increases. Although traditionally sold in stores, the counterfeiting trend has moved into the e-commerce space, and has appeared on WeChat. The biggest problem is that a brand can lose its sense of exclusivity when counterfeited products enter the mass market.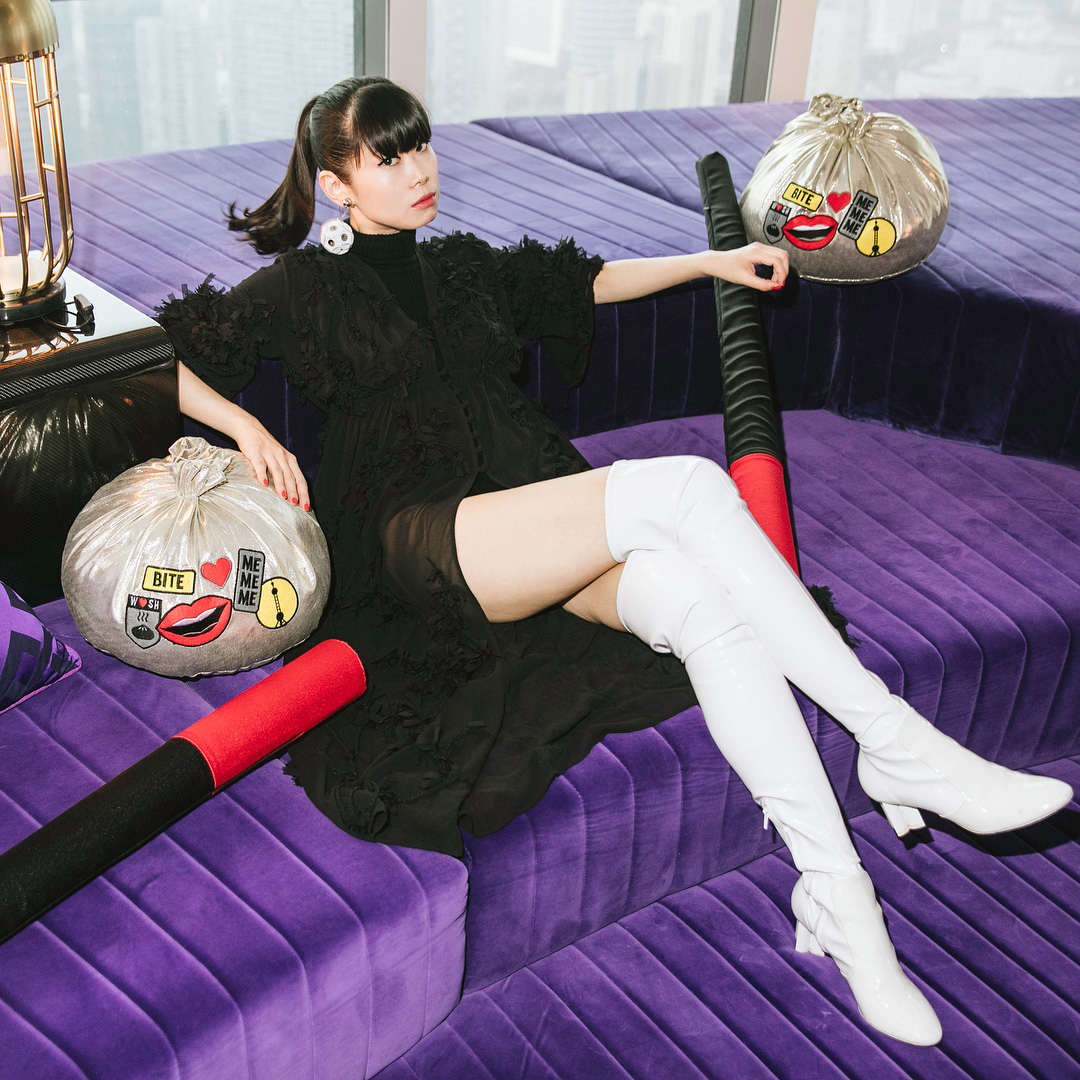 Another somewhat related issue is the risk of brand dilution. If a luxury retailer becomes too spread out among the Chinese tier 2 and 3 markets, it could lose its perceived value. This was the case for Burberry. "Consumers are becoming far more discerning and are looking for exclusive luxury products and one-off pieces that are original," Fflur Roberts, head of luxury goods at Euromonitor International explains. "As brand visibility has grown, so brand cachet has diluted. Kering's Gucci has suffered a similar backlash to Burberry following its rapid expansion into China. Consumers are increasingly looking for exclusivity." Analysts have suggested in the past that creating tailored lines for particular countries could help businesses thrive, as luxury consumers want something unique.[11]
In conclusion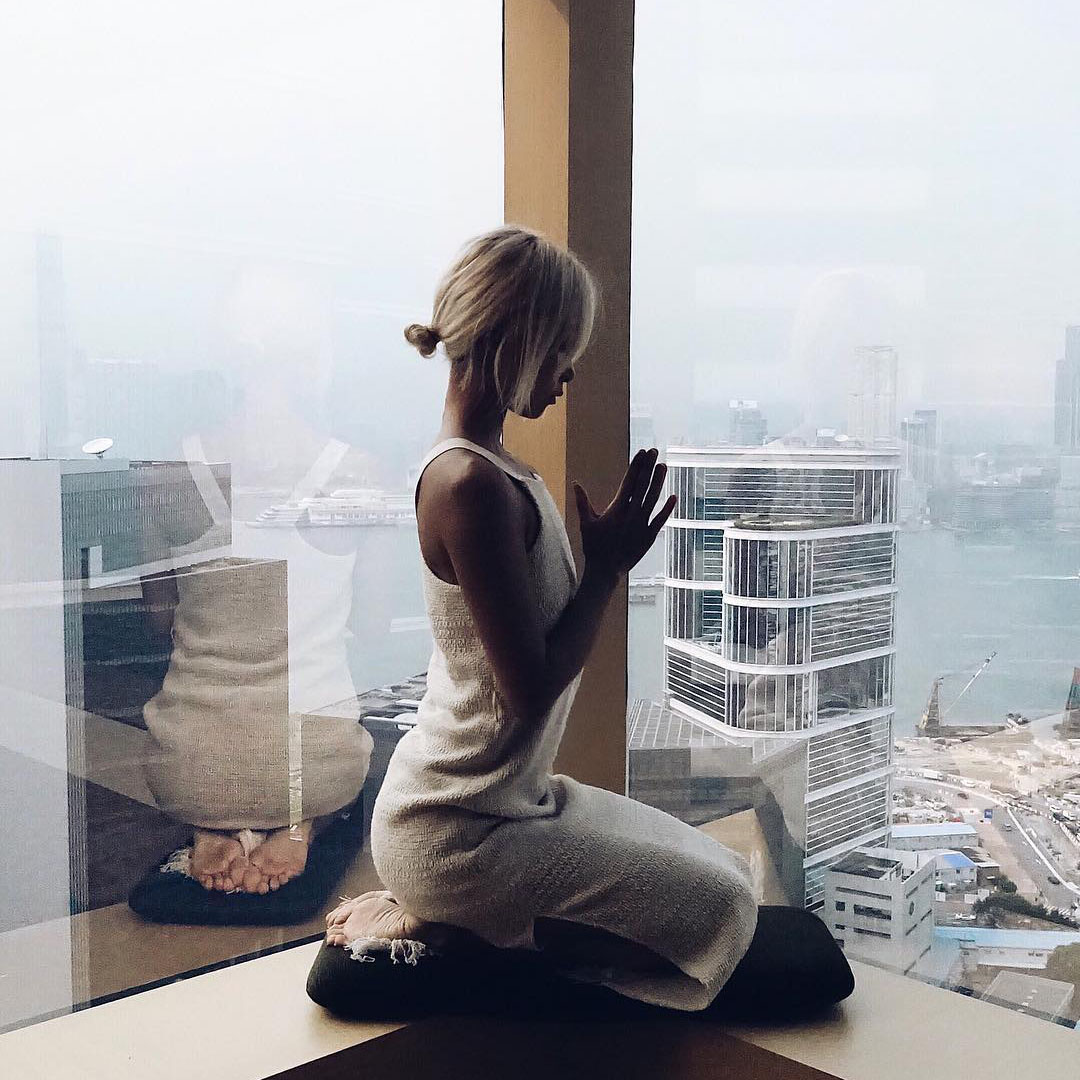 Luxury brands have plenty of opportunities for growth in China's tier 2 and tier 3 cities. However, a strong strategy for approaching consumers is required. While Chinese customers respond similarly to Western consumers and share similar expectations from an avant-garde brand, there are key differences to keep in mind. Although engaging social media influencers and communications strategies are effective ways to reach the Chinese markets, the platforms and tools require a learning curve. Also, issues like sustainability and social consciousness are of great importance to Chinese consumers. Lastly, there are challenges to overcome like dealing with counterfeit merchandise and potentially diluting your brand. Still, it's worth the investment, and since Chinese tourists are known to travel for luxury goods, there are possibilities for attracting customers to flagship stores in major global markets.
Bonus: Prioritise your luxury retail investments with our list of cities in China by tier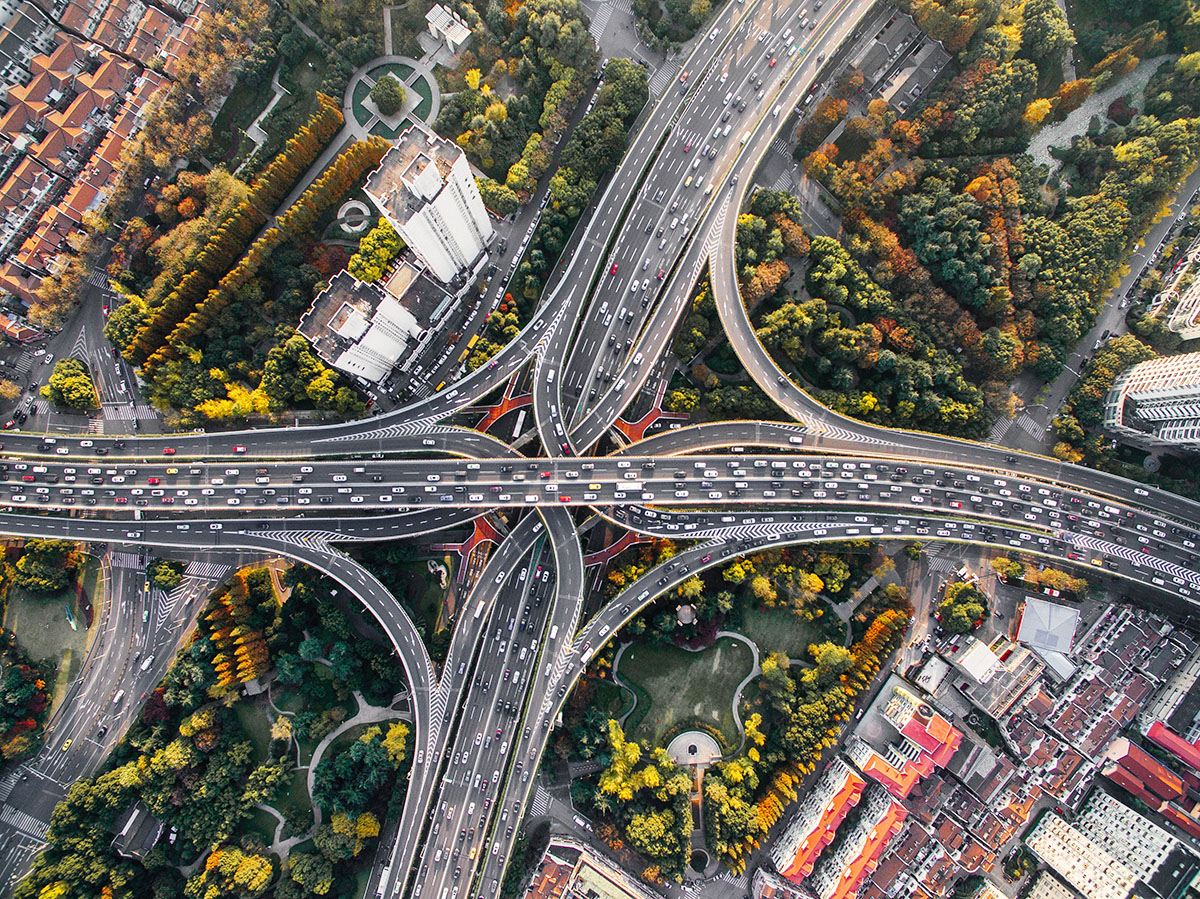 China is too big a market for luxury brands to approach it with a single strategy. Consumers' behaviours and purchase power will vary significantly from one area to another. One of the most effective way for high-end companies to approach the market and prioritise which regions and cities to target is to divide it up by tiers.
The cities tier system in China was originally designed by the Central Government. Cities were organised by tiers according to Gross Domestic Product (GDP), political administration, and population census. The tiering system has since been reused by economists, journalists, and businesses, each with their own classification methodology. You'll often see additional data such as infrastructure, purchase power, retail sales, income growth, etc. As a result, the list of cities in China by tier is subject to interpretation.
You'll find below the completed list of cities in China from tier 1, tier 2, and tier 3 based on the latest census by the Chinese Government. Tier 4 cities are arguably too small to justify a luxury brand to invest in a local retail presence.
Tier 1 cities in China
Classification methodology:
First tier cities have a GDP over USD $300 billion;
Tier one cities are directly controlled by the Central Government;
The cities count more than 15 million inhabitants.
The Tier I cities are Beijing, Shanghai, Guangzhou, Shenzhen, Chengdu, Hangzhou, Wuhan, Tianjin, Nanjing, Chongqing, Xi'an, Changsha, Qingdao, Shenyang, Dalian, Xiamen, Suzhou, Ningbo, and Wuxi.
First-tier cities are the most developed urban areas of the country. Income levels are significantly higher than the Chinese average. Luxury consumers are wealthy with sophisticated expectations. This is where the high net worth individuals and the new affluent generation Z consumers most often live. As a result, Tier 1 cities exercise a significant consumer and cultural influence on the luxury customer trends for the rest of China.
While tier 1 cities in China offer the largest luxury consumer base, they are also where the competitive landscape is at its peak. It is in these first-tier cities that both domestic and international high-end brands will first invest.
Tier II cities in China
Classification methodology:
Second tier cities have a GDP of USD $68–299 billion;
Tier two cities are provincial capitals and sub-provincial capitals;
The cities have between 3 to 15 million inhabitants.
Tier 2 cities include Beihai, Changchun, Fuzhou, Guiyang, Haikou, Harbin, Hefei, Huhhot, Jinan, Kunming, Lanzhou, Nanchang, Nanning, Sanya, Shijiazhuang, Taiyuan, Urumqi, Wenzhou, Yinchuan, and Zhengzhou.
Second-tier cities started receiving increasingly more investments over the past ten years. As a result, they are also where we observe the fastest growth in luxury sales. While the local consumer behaviour is evolving rapidly, high-end purchase trends tend to be similar to tier one cities.
The competitive landscape in tier 2 cities in China isn't quite as saturated as their tier 1 counterparts, but the growth trajectory will probably bring them on pare in the next ten years.
It is important to note that there are substantial differences between cities that are grouped in this second tier, particularly when it comes to purchasing power and consumers' expectations for luxury goods.
Tier III cities in China
Classification methodology:
Third tier cities have a GDP of USD $18–67 billion;
Tier three cities are prefecture capital cities;
The cities have between 150,000–3 million inhabitants.
Tier 3 cities in include Daqing, Weifang, Yantai, Hohhot, Lanzhou, Xuzhou, and a 125 more.
While they are obviously smaller and less developed than their tier 1 and tier 2 counterparts, the largest tier 3 cities in China are starting to attract increasingly more investments as luxury brands want to broaden their retail footprint. The operating costs in tier III are significantly lower than the other tiers, making them potentially very profitable.
---