Consumers are expecting a lot from today's top-rated SUVs. In 2023, the best ones are stepping up to the plate en force. The word of the year? More.
The luxury SUV market is maturing in 2023. Virtually every traditional luxury car manufacturer now has at least one premium SUV on their catalog. Most luxury car brands are now also offering hybrid and fully electric models. These EV SUVs promise a lot of speed and fun in a more environmentally-friendly package.
This year we've expanded our list to the top 25 best luxury SUVs in order to make room for the widening market. The Bentley Bentayga makes its come back on our list. American car manufacturer Jeep makes its first appearance with the reboot of the Grand Wagoneer.
Ready to buy your next luxury SUV? We're reviewing the absolute best premium SUVs of 2023 to help you find the one that's right for you.
25 Best luxury SUVs of 2023
Check below our ranking our methodology to select and rank the top luxury SUVs in the world, and our answers to our readers' most frequently asked questions.
1. Porsche Cayenne Turbo S E-Hybrid Coupé: Best overall luxury SUV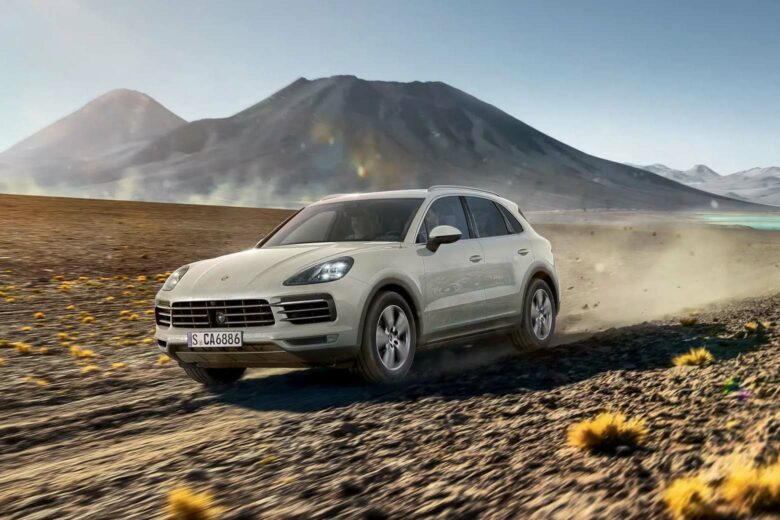 The first auto house that went all-in on the luxury SUV trend was BMW, cashing in on the premise with the launch of the hugely popular BMW X5. However, the Porsche Cayenne also has a place in luxury SUV history. The overnight success of Porsche's first SUV completely electrified the luxury SUV market. 
That was four iterations of the Cayenne ago. Now, modern drivers can own the luxury SUV that launched the trend – but with innovative upgrades. This most recent version embraces the latest and greatest in the auto industry with a powerful hybrid engine that offers a smooth yet powerful ride. Additionally, the Porsche Cayenne Turbo S E-Hybrid Coupé can reach a top speed of 183 mph / 295 kph – a blistering speed for a luxury hybrid SUV. 
Learn more about the history behind Porsche's car models.
2. Lincoln Nautilus: Best value luxury SUV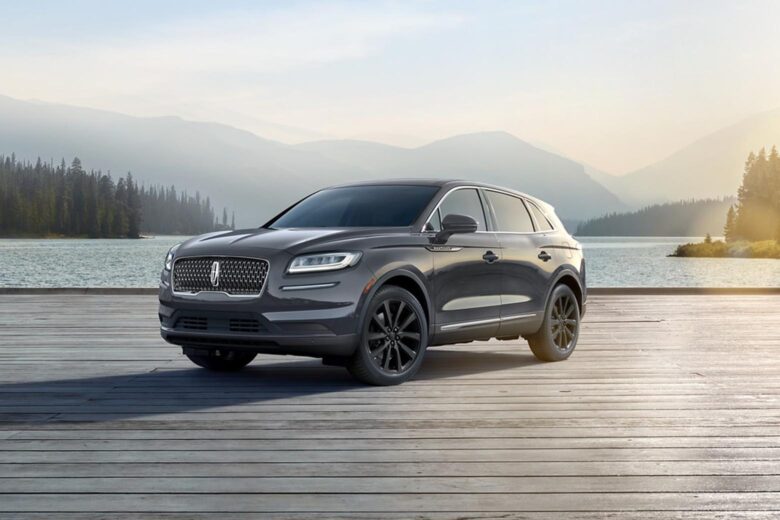 Smooth and luxurious, the Lincoln Nautilus is a brilliant example of just what the brand's historic stylish SUVs could achieve with a few years in the making. The 2023 model seriously shows off when it comes to pulling out all of the stats as well as the good looks, with its turbocharged four-cylinder engine, premium interior, and wheels that seem to glide effortlessly on the road. 
A budget-friendly option in the world of luxury SUVs, it comes with plenty of upgradable options if you're looking to get the most for your money.
3. Range Rover Plug-In Hybrid: Best premium luxury SUV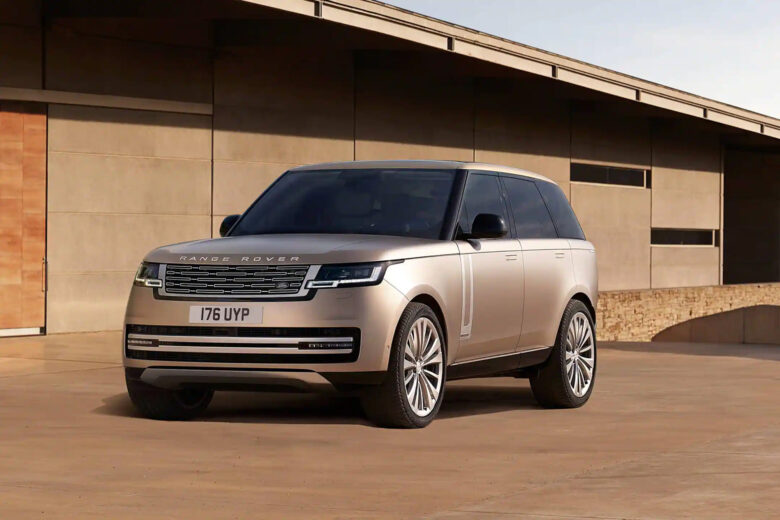 The Range Rover got a facelift last year, with a range of new features that retain the brand's classic look but add to its drivability and appeal. Apple CarPlay and Android Auto smartphone projection come as standard, as well as other wireless options and a new electronic rear differential. 
In 2023, the Range Rover gets a hybrid drivetrain for both their petrol and diesel engines (called PHEV). The new plug-in hybrids produce respectively 510PS and 440PS, and deliver a hushed EV driving range of up to 62 miles (100km). Land Rover has already announced that a fully electric powertrain will join the line-up in 2024.
This is the luxury SUV for those looking to customize their vehicle with opulent interiors and exteriors as well as classy colors. A masterpiece of a car, it's the sleekest release yet with high speeds to match.
4. Audi Q8 e-tron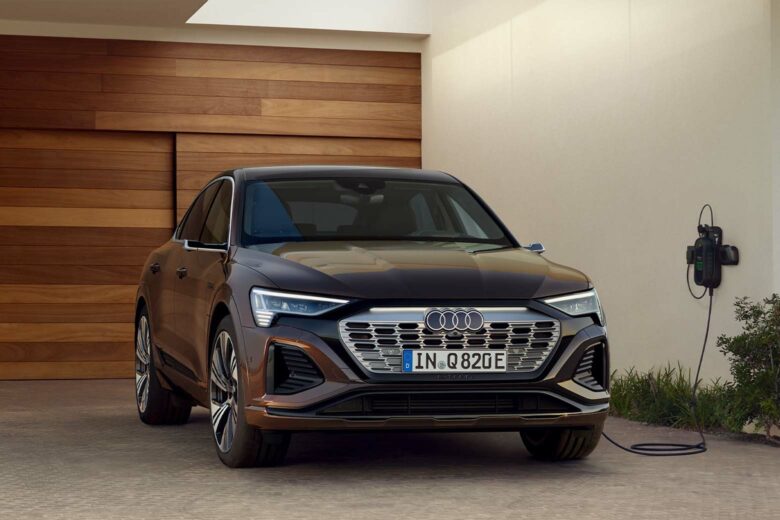 Audi's extensive lineup of luxury SUVs fuses impeccable styling with a superb driving experience. As the automaker brings new electric platforms to the market, there is little reason for it to abandon the existing models. Why reinvent the wheel if it's already rolling along?
The Audi Q8 e-tron will combine the looks of the popular Q8 with an advanced electric drivetrain. The new model will be available in standard and Sportback variants, along with three different trim levels of each, including a base Q8 50, mid-range Q8 55, and high-performance SQ8.
The SQ8 cuts nearly a full second off of the time to 60 mph thanks to its 496 horsepower tri-motor design, while the mid-tier Q8 55 Sportback will boast the longest range of the lineup at 373 miles (600 km).
5. Rivian R1S: Best electric luxury SUV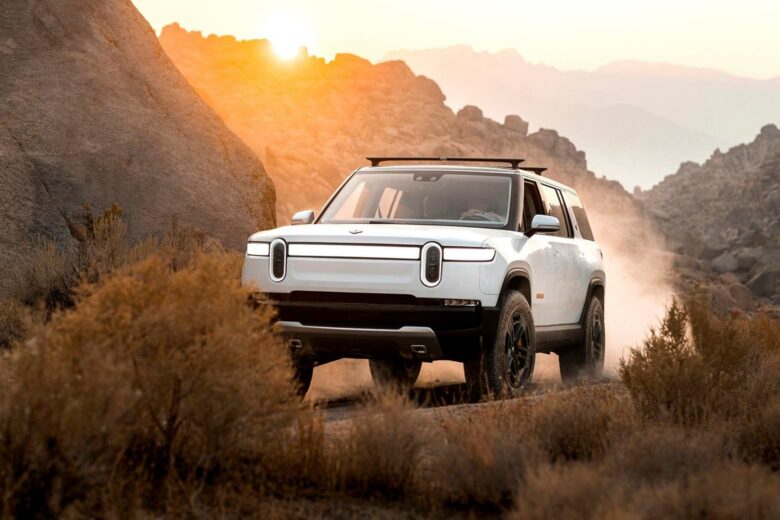 Because we're focusing on 2023 SUVs, we can't ignore the fast-growing and incredibly promising EV sector of the market. This year, we award a prize not only to the best off-road SUV – but also to its most promising electric counterpart. 
The Rivian R1S is featured in our roundup of the best electric cars of the year, but it's also a powerful SUV option in its own right.
It's certainly powerful: You can select from three different battery sizes in this EV pickup, including 105, 135, and 180 kWh options. With the largest battery, there's no need to worry about range. The R1S can travel 410 miles without stopping, perfect for exploring without concerns for recharging.
The R1S comes with attractive performance stats, as well: This SUV can accelerate to 0-60 mph (or 0-100 kph) in 3 seconds. It can also attain a top speed of 125mph (or just over 200 kilometers per hour).
6. Mercedes-Benz GLB: Best extra small luxury SUV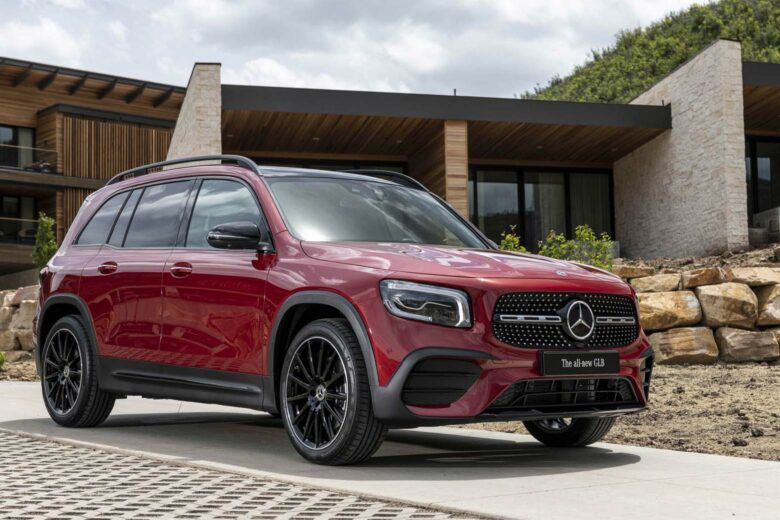 The Mercedes-Benz GLB may be on the smaller side – but isn't missing out on any of the features of its larger counterparts. The GLB has boxy styling, which makes it instantly recognizable as a member of Mercedes-Benz's line of SUVs. It has room for an optional third row (albeit with extremely efficient space for one) for practicality. 
This pint-sized car, the best extra small SUV of 2023, offers a good balance of high-tech features and comfortable additions. Heated seats, auto-dimming mirrors, keyless entries, infotainment displays, and blind-spot monitoring: In the GLB, you'll enjoy your completely updated driving experience. 
It's also got power. A 2.0L engine gives the GLB an acceleration of 0-60 mph (0-100 kph) in 6.9 seconds; this small SUV can also reach a top speed of 130 mph, or 209 kph per hour.
7. BMW X3: Best small luxury SUV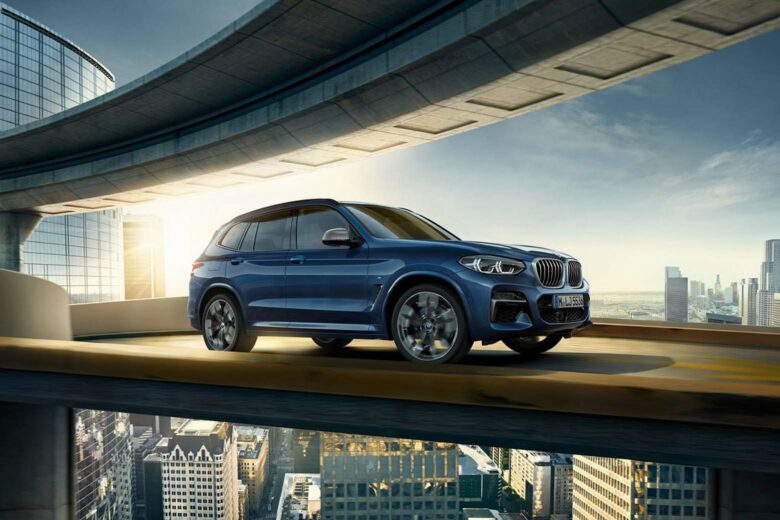 With a little more room to speak of than the GLB, BMW's X3 is sporty, comfortable – and sustainable. With luxurious additions and impressive performance statistics, this BMW proves that smaller vehicles can be practical and fun, too.
Surprisingly agile, the X3 is a nimble warrior on the roads and comes stuffed to the brim with the brand's signature tech. Fuel efficiency and ease of use go hand in hand, delivering luxury and practicality simultaneously.
Two digital dashboard displays, as well as a large number of driver-assistance features, ensure the X3 sits at the top of the game when it comes to small SUVs.
8. Genesis GV80: Best midsize luxury SUV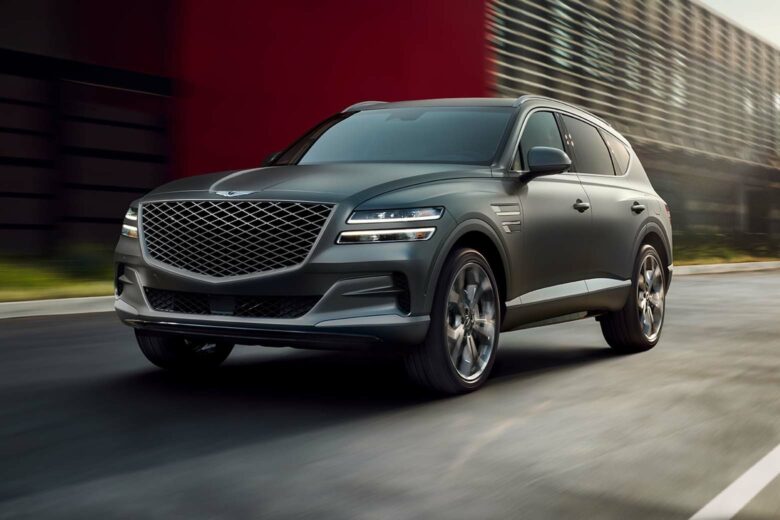 The Genesis GV80 looks a little unlike any other SUV on the market and it's a car that's truly remarkable. With a full suite of intuitive technology, all-road capability, elevated comfort, and showstopping design, it doesn't hold back when it comes to impressing. 
It's also a brilliant size, fusing the gap between "large enough to fit a small family" and "small enough to be easy enough to park". A model that's surpassed its expectations for the last four years, the Genesis GV80 comes back in 2023 in four stylish trims and premium features.
9. Acura MDX: Best midsize 3-row luxury SUV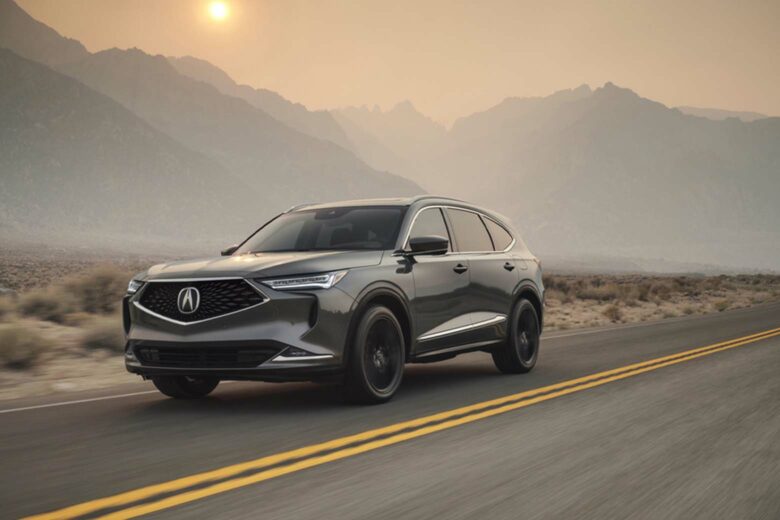 Fully loaded and high-powered, the Acura MDX is a futuristic-looking SUV that sets the tone for the brand moving forward, with a radical new design and vibrant colors to match. 
A double-wishbone front suspension designed for precision cornering makes driving this beast pure pleasure, while wider wheels ensure adrenaline-inducing performance. Sure, it was mostly designed for pleasure, but this car comes out top for safety, too. And, of course, those three rows of seats make it more than suitable for bigger families.
10. Mercedes-Benz GLS: Best large luxury SUV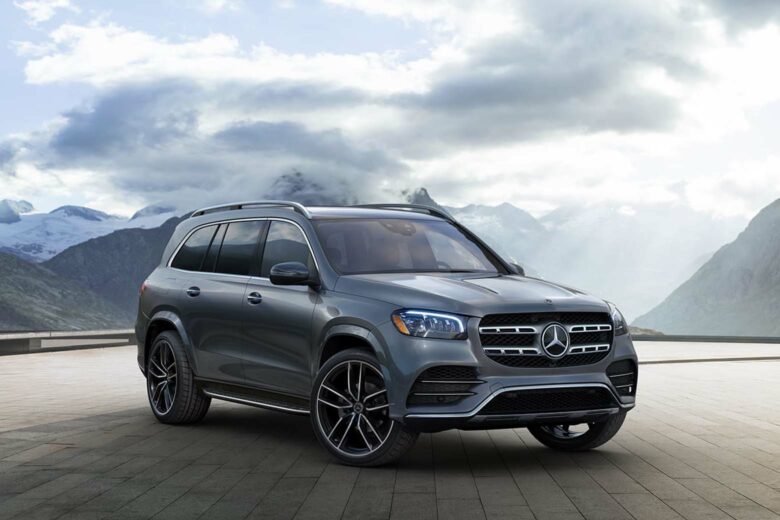 One of the points of an SUV is to offer you the size you need in a utility vehicle; for example, you might need something rugged and ready to adventure, in a petite size. If so, the Mercedes-Benz GLB is a good choice.
On the other end of the scale? The gargantuan, gorgeous Mercedes-Benz GLS. It's huge – and it's here to impress. From the outside, it's also instantly recognizable as a Mercedes. Chrome side air intakes grace the flanks; durable underbody protection emphasizes this car's ultimate practical nature.
You can fit two or three benches in the back; there are fold-out tables to make entertaining, eating, and even working easier, if you so choose. (However, there are also branded champagne flutes included with each vehicle, so we'd lean towards entertaining if forced to choose.)
11. Cadillac Escalade ESV 2023: Best extra large luxury SUV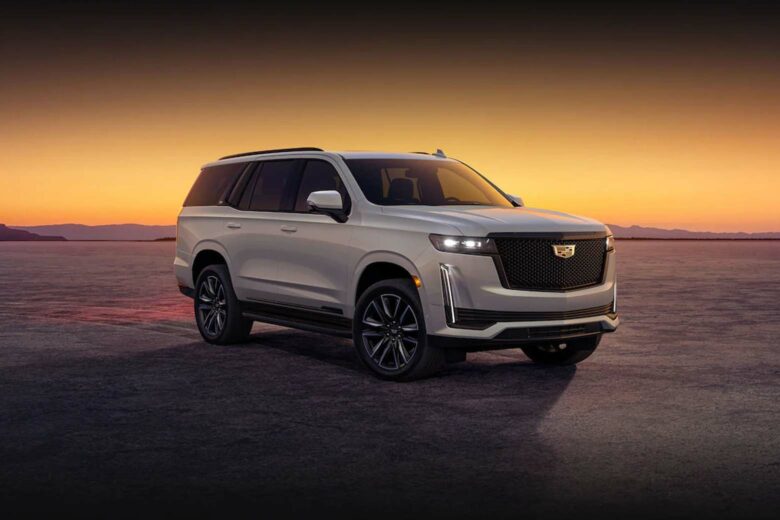 When space is a priority, the Cadillac Escalade ESV has been the luxury SUV of choice for over two decades. It's a seamless combination of premium amenities on a platform that can haul all the people and gear your biggest adventures demand.
If you think Cadillac would be complacent about this long-running model, think again. The introduction of the all-new V-series Cadillac Escalade pushes the monster beyond your imagination. A supercharged 6.2L V-8 engine sits under the hood, producing a whopping 682 horsepower.
This large luxury SUV is available in two other engine choices, including a V-8 alternative with over 400 horsepower and a diesel inline-6 for maximum low-end torque. Regardless of the drivetrain, the interior is flooded with premium materials and Cadillac's most advanced technology.
12. BMW X5 xDrive45e: Best hybrid luxury SUV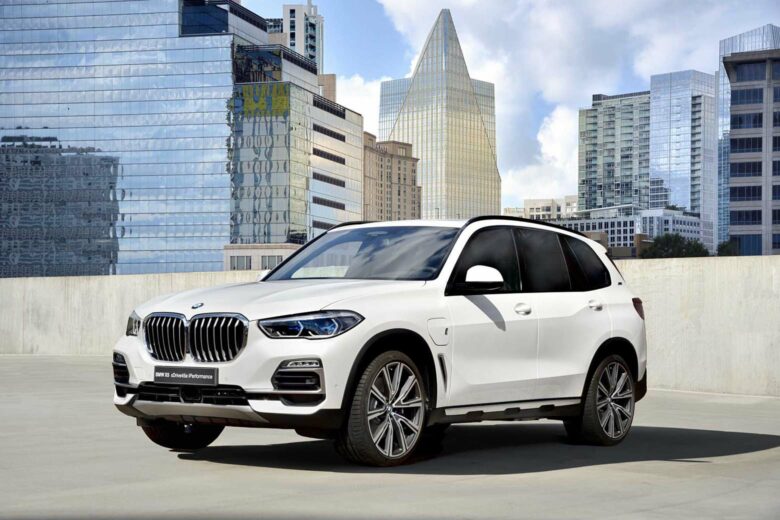 BMW X5 xDrive45e's impressive output is its biggest talking point but there's plenty to rave about when it comes to this car. Accelerating forwards – literally and metaphorically – when powered by either electricity or gas, the BMW X5 xDrive45e is ready for all kinds of adventures.
Available in Comfort, Technology, and Ultimate model form – as well as standard – it's a car that's easily tailored to your preferences, whether that's an unbeatable sound system, four-way lumbar support and memory settings on the seats, or speed above all. The optional xOffroad package provides finer tuning for those looking to get a little closer to the action.
13. Lamborghini Urus: Fastest luxury SUV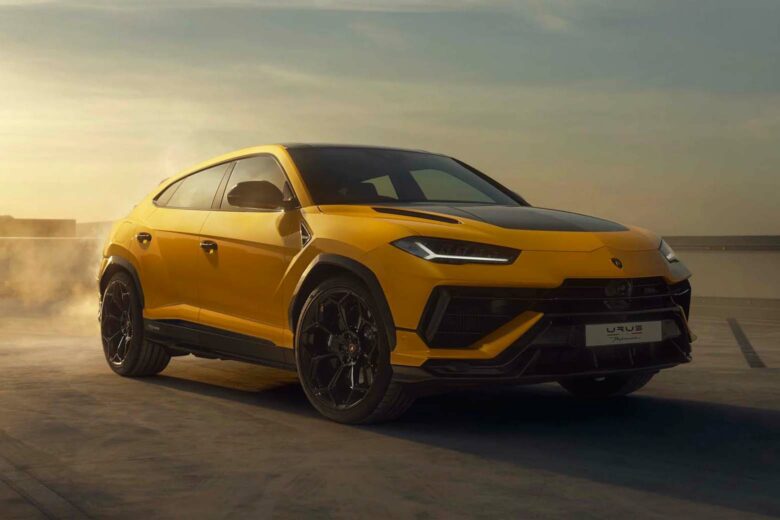 The 'S' in SUV stands for sport, giving modern SUVs the challenge of integrating practical features and adventurous range into one multipurpose vehicle. Lamborghini decided to look to its past to deliver on this modern car: Decades ago, the historic brand debuted a made-for-military SUV, the Lamborghini LM002.
Today, with extremely reminiscent styling, the Lamborghini Urus brings a similar spirit with modern tech features and blazing power in the form of our fastest luxury SUV. The Urus has a 4.0L twin-turbo V8 powering it, giving it enough energy to accelerate from 0-62 mph / 0-100 kph in 3.6 seconds.
The massive wheel arches help this car navigate off-road very capably; the interior of this Lamborghini makes it feel like the high-end car it is. The cabin is full of inlaid wood, Alcantara, full-grain leather, and other gorgeous, luxury options.
The Lamborghini Urus can attain a top speed of 190 mph or 305 kilometers per hour.
14. Bentley Bentayga: Most stylish luxury SUV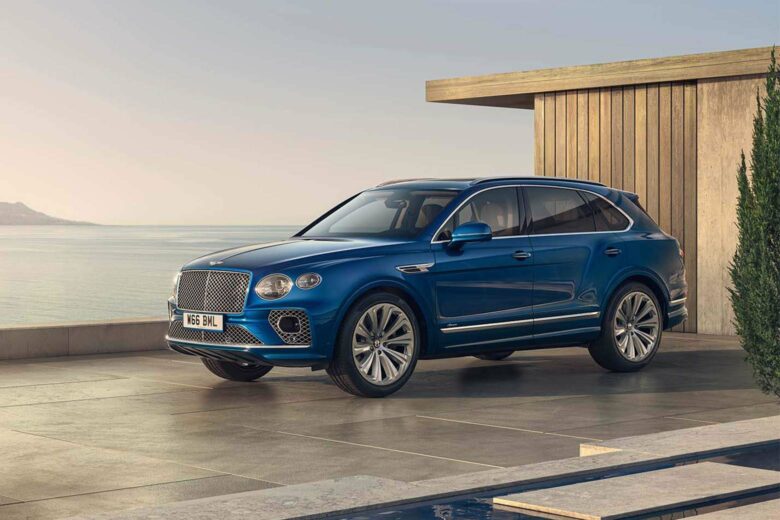 The Bentley front end is one of the most iconic images in the automotive world. It's the embodiment of starting strong and finishing first, and stands in front of vehicles that epitomize extravagance.
The Bentley Bentayga brings unrivaled craftsmanship to the luxury SUV platform. Owners can carefully select nearly every detail with around 60 exterior color choices, a limitless amount of interior details, and three different engines including a powerful 612-horsepower W-12 and plug-in hybrid V-6.
Go for the luxurious four-seat configuration for the ultimate rear-seat comfort. Or select the family-friendly seven-seat design to ensure everyone can fit in one incredible car.
When style is the priority, there's nothing to beat the Bentley Bentayga. The sleek shape is riddled with flamboyant touches sure to turn heads everywhere.
15. Aston Martin DBX: Best crossover luxury SUV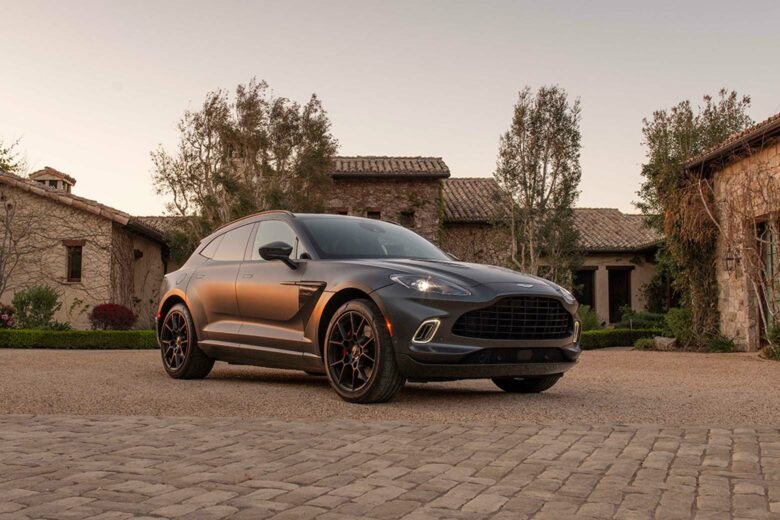 Crossovers tend to have better comfort, off-road utility, and fuel economy than typical truck-based SUVs. As the best crossover we've seen, the Aston Martin DBX brings together the worlds of practicality and luxury to gorgeous effect.
Aston Martin is a century-old luxury British mark within the auto manufacturing world. The DBX is its very first SUV – and one that could signal a new focus for the classic brand. After all, the SUV market is one of the fastest-growing in modern vehicles – it'll be very exciting to see where the DBX leads Aston Martin in the future.
With unmistakable Aston Martin styling, the same 4.0L V8 engine that powers several other cars in its line, and the zippy soul of a true sports car, this SUV is a joy to ride. It can accelerate from 0-62 mph / 0-100 kph in just 4.5 seconds; it can reach a top speed of 181 mph / 291 kph, and it does so in style. Its cabin features full-grain leather and Alcantara for a truly luxurious feel.
16. Volvo XC90: Best luxury SUV for road safety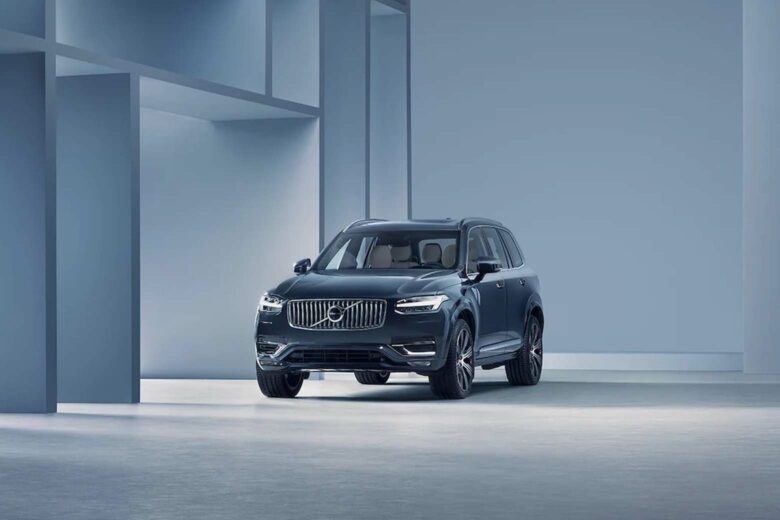 The Volvo XC90 is winning over the top-rated safety award this year. It's elegant, it has myriad impressive tech features, and comes with an attractive mid-size SUV feel.
The Volvo XC90 is made incredibly road-safe with many driver assists, including a semi-autonomous drive mode, that allows your SUV to be more aware of your surroundings (and able to take quicker action in an emergency) than you are. However, its safety features aren't its only selling point. It's got a luxe interior, the sustainability perks of being a high-functioning hybrid, and the power to back up its name.
The Volvo XC90 can accelerate from 0-60 mph (0-100 kph) in 4.9 seconds. Its top speed is 140 mph / 225 kph; it can seat seven people; and it's earned the highest safety rating possible from NHTSA, the American highway travel safety organization. 
Discover Volvo's entire car collection and the history behind the brand.
17. Porsche Macan: Best handling luxury SUV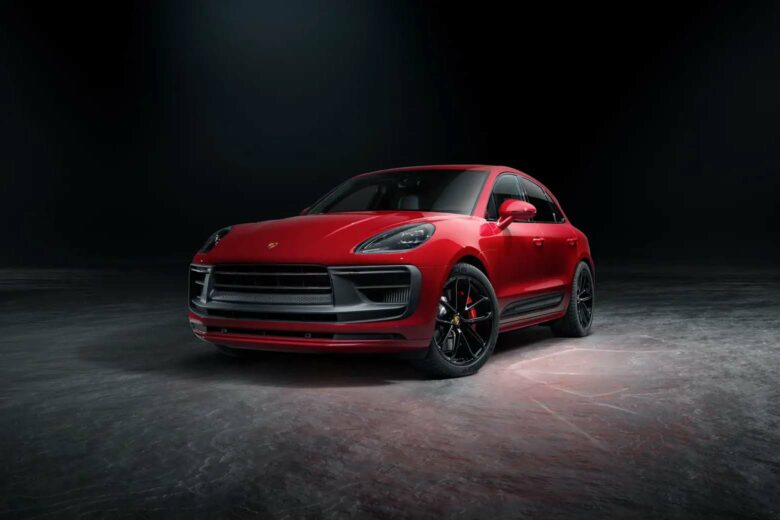 Driving an SUV can, at times, feel heavy and laborious, especially on small windy roads. That's when the Porsche Macan shines. It's got specs to impress, brushed aluminum trim, Alcantara interiors and a high-tech cabin (with features like surround sound, wireless smartphone charging pads, cameras for semi-autonomous driving features, and heated windshields). 
If you want a car that feels like it was made for easy, intelligent use, this is the car to buy. The new Porsche Macan makes it easy to enjoy your time on wheels, whether you're driving or riding.
18. Mercedes-Benz G-Class: Best luxury SUV for off-road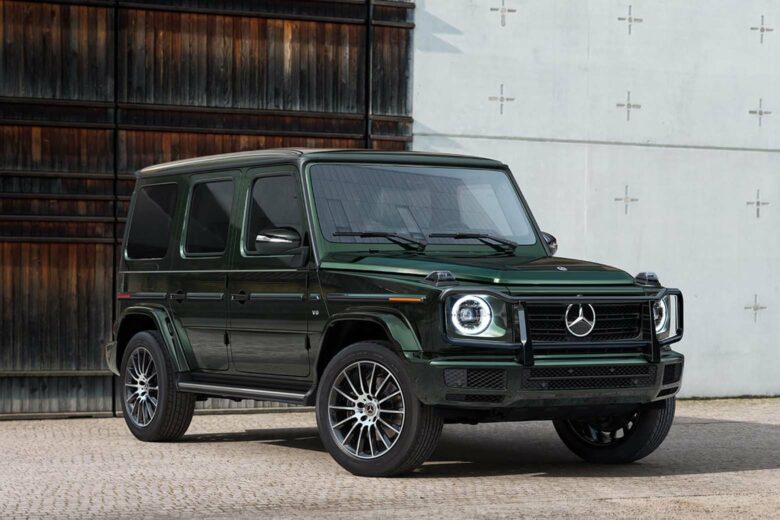 The Mercedes-Benz G-Class really is something special: an all-electric off-roader that powers full steam ahead with a seriously impressive line of statistics. A joy of a car that's just as comfortable off-roading as it is cruising with family in tow, the G-Class is our favorite luxury SUV to take off-road. 
A timeless, intelligent body and state-of-the-art panoramic cockpit ensure it drives just as beautifully as it looks.
19. Tesla Model X: Most high-tech luxury SUV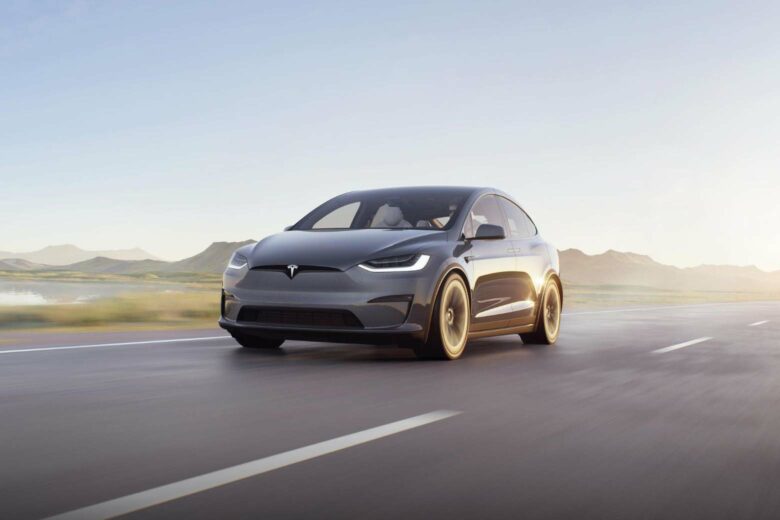 Unsurprisingly, the new Tesla Model X is our most high-tech SUV. Tesla's utilitarian SUV combines practical features and luxurious assets for a car that's enjoyable to ride, has a low environmental impact and can do as much as any gas-powered variant.
The Model X has enough seating for seven people in its high-tech cabin, and it also offers quite a competitive range. However, it's far better known for its fun styling and innovative features, such as its 'Ludicrous Mode' – which can help the Model X achieve a 0-62 mph / 0-100 kph acceleration of 2.5 seconds.
That's not all: Its portfolio of safety sensors, semi-autonomous driving features, Falcon doors, and smooth driving feel make it safe to use, as well.
The Model X can attain a top speed of 155 mph (or 249 kph). Learn more about Tesla's entire car line-up.
20. Lexus RX Hybrid: Top-selling luxury SUV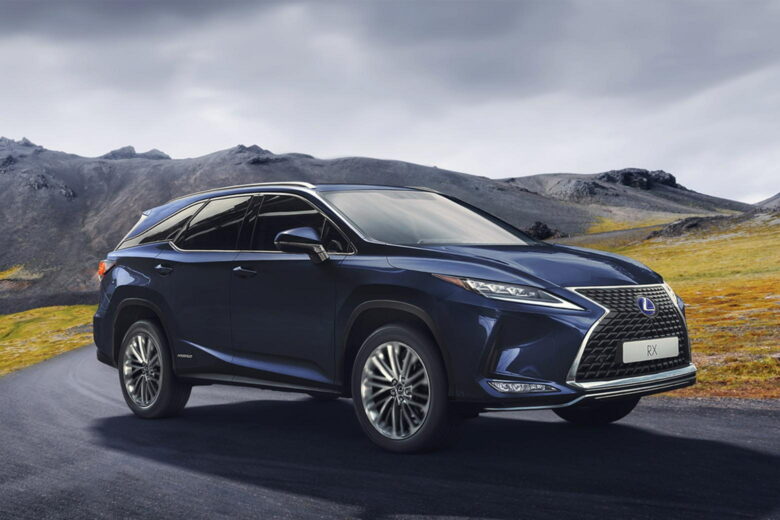 The Lexus RX Hybrid continues its reign as the most popular kid on the block, in a hybrid vehicle with a universal appeal. This endlessly popular SUV is the most advanced RX ever, stuffed to the brim with tech-friendly features and an audio system that rivals six-figure home systems. 
Its dynamic, elegant silhouette isn't just a pretty face: inside this SUV you'll find an integrated suite of class-leading standard active safety equipment, Apple CarPlay compatibility, and Alexa compatibility. And then there's that unmistakable floating roofline that we all know and love.
21. Lincoln Navigator: Largest cargo space luxury SUV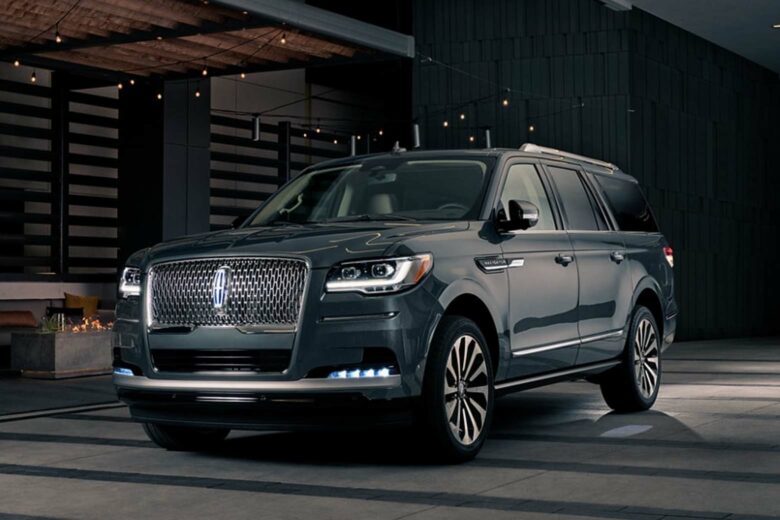 If you're in the market for a luxury SUV that can rival the cargo capacity of a full-size truck, we have just the ticket. The Lincoln Navigator not only fills your every sense with comfort, but it also has enough space to put all your junk in the trunk.
The extended wheelbase model is available on both upper trim levels, giving you a palatial feel through and through. The Lincoln Black Label Navigator L is the highest expression of luxury, offering unique premium materials and member services support to serve your every need.
Regardless of your choice, the Navigator includes advanced driver assistance features, including ActiveGlide hands-free cruise control to transform any lengthy drive into a walk in the park. The experience is complete with ambient lighting, genuine wood trim, and an expansive panoramic roof.
22. Jeep Grand Wagoneer: Best classic revival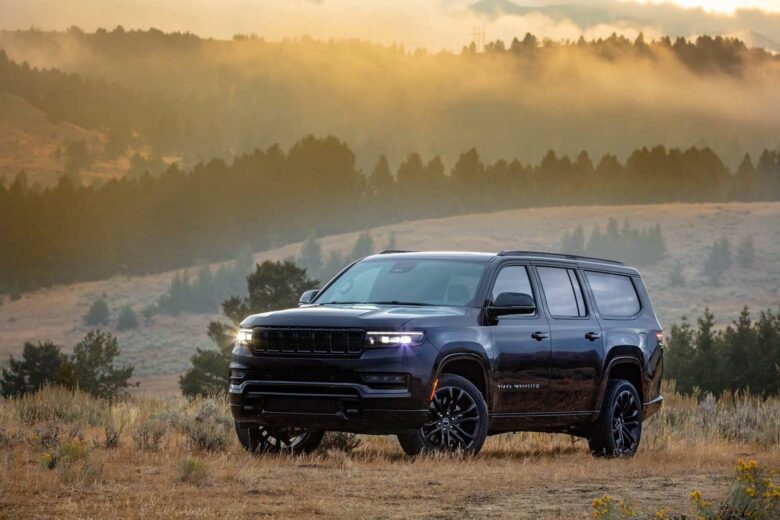 Newcomers step aside. The original luxury SUV first introduced in 1963 is rising from the dead. To shake off the cobwebs, the new Jeep Grand Wagoneer lets a powerful twin-turbo V-6 roar away with over 500 horsepower, 500 lb-ft of torque, and nearly 10,000 lbs. towing capacity.
Make no mistake about it, Jeep means business. While the brand has long been pushing out unparalleled off-road vehicles, Jeep's return to the full-size SUV segment is ready to stack up to the competition with an interior far beyond anything expected from the automaker.
The Jeep Grand Wagoneer incorporates seven displays and an industry-first Amazon Fire TV integration. The award-winning interior provides one of the best user experiences to hit the luxury SUV segment, all while bringing back a heartfelt punch of nostalgia.
23. Land Rover Defender: Best for adventure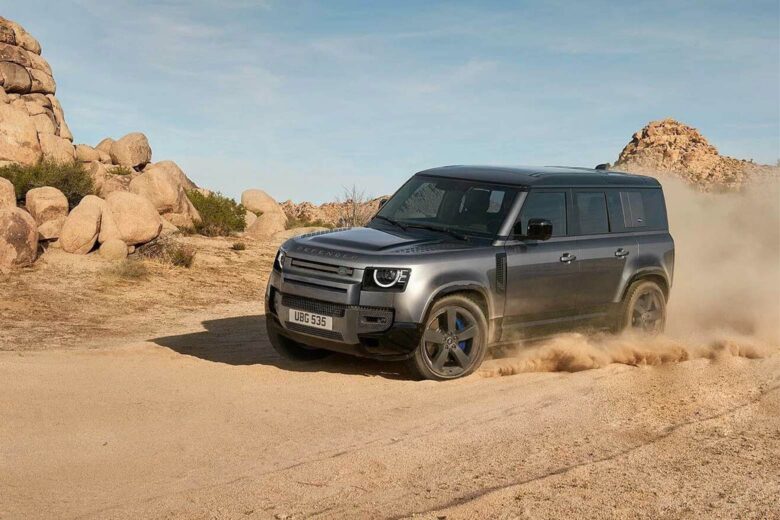 For some time, the Land Rover Defender was the choice of adventure, putting capability far ahead of luxury amenities. Things have changed.
Today's Defender series lets you continue to tackle the world's more remote trails, but now adds a unibody design for riding comfort along with an interior that can be filled with rich touches.
The Land Rover Defender is available in three different lengths and a dizzying array of trim levels. The available engines include a supercharged 4-cylinder, a hybrid supercharged V-6, and a 518-horsepower supercharged V-8. Every model has four-wheel drive and locking differentials.
If you're gearing up for a big adventure and want to get a platform that's stylish, capable, and comfortable, the Land Rover Defender is the right choice.
24. Volvo XC40: Most practical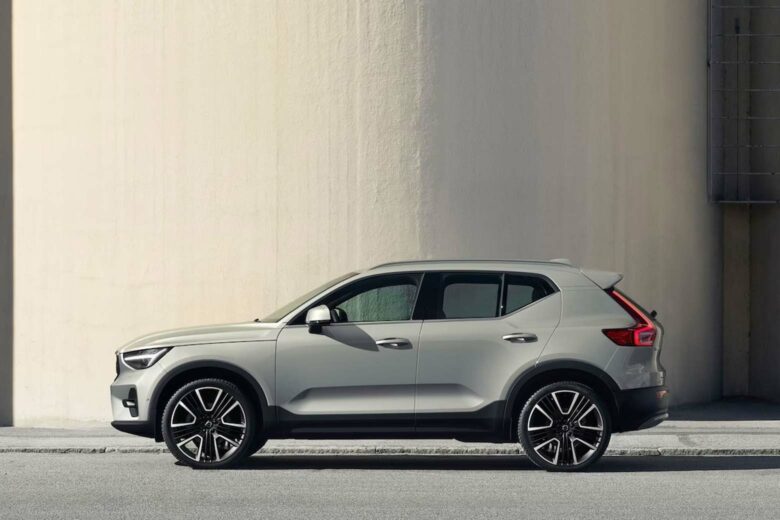 Some compact SUVs leave a lot to be desired. But when the Volvo XC40 pulls up, you can leave those concerns behind. It pairs sleek Scandinavian design and Volvo's exceptional dedication to safety on a luxury SUV platform that meets your every desire.
The Volvo XC40 incorporates driver assistance functions like a 360-degree camera system, blind spot monitoring, and cross-traffic alerts. Choose the base model for an efficient hybrid drivetrain or step into the Volvo XC40 Recharge to get a fully electric variant with 402 horsepower.
Fill your ears with Harman Kardon premium sound, let your eyes drift to the stars with the panoramic sunroof, or add on the Polestar Engineered package to bring out the ultimate driving feel, with increased agility and a sharper response time.
25. Rolls-Royce Cullinan: Most expensive luxury SUV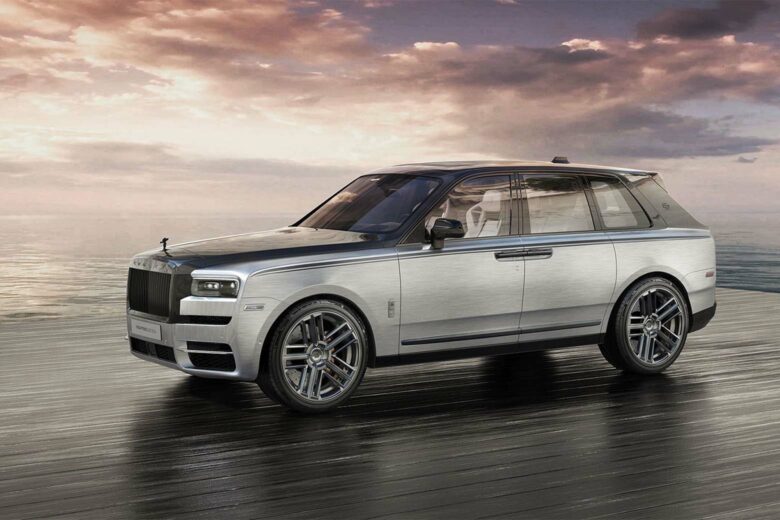 The Rolls-Royce Cullinan persists as our most expensive SUV for another year running. As Rolls-Royce's entry into the SUV market, it's certainly one of the most luxurious, comfortable SUVs we've ever seen and tested.
The Cullinan boasts soft-close doors, power-adjustable headrests, a power liftgate, completely bespoke wheels, and comes with the opportunity to custom-fit the cabin to the driver's precise specifications.
It can be outfitted in any color, the trim can be your choice, and no expense has been spared in making passenger comfort out of this world. It deserves a place on our list of the most expensive cars of the year too!
It can drive, too: The Cullinan has a top speed of 155 mph / 249 kph, and it can accelerate from 0-60 mph / 0-100 kph in 4.8 seconds.
Methodology: How we select, test, and rank the best options on the market
This is the third year in a row that we publish Luxe Digital's ranking of the best luxury SUVs on the market, so we start our list by going through the expected updates and new releases from all the luxury car manufacturers in the world. For each new SUV, we note all the necessary details (price, engines, fuel category, etc.). That takes some time.
When our list is finally completed, it's time to do in-depth comparisons and reviews. We look at everything, from specifications to claimed speed and optional accessories. Literally, everything that a potential buyer would themself consider before purchasing a luxury SUV. These cars are expensive, so we take into account all the features that are important to you.
The final step involves many hours of conversations internally as our car editors sit down and share their thoughts. This is the most fun part of our review process.
The result is a list that we feel confident covers every option you, as a buyer, would need to consider this year.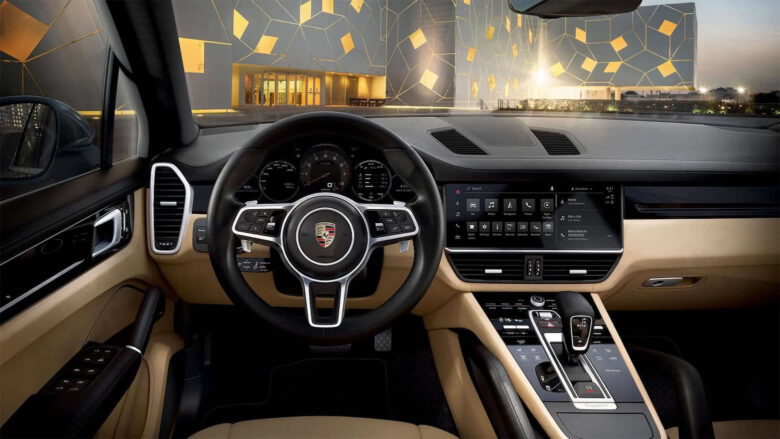 Frequently asked questions about the best luxury SUVs of 2023