There's nothing quite like popping a nice bottle of bubbly, from the popular Italian Prosecco to the French crème de la crème —Champagne.
Festive and fancy, Champagne has become the universal luxury beverage of choice for celebrations, special occasions, or just because. Champagne indeed makes for a perfect everyday sip thanks to its easy drinkability and food-friendly nature.
There were over 301 million bottles of Champagne exported in 2018, and interest in all things bubbly is rising and rising.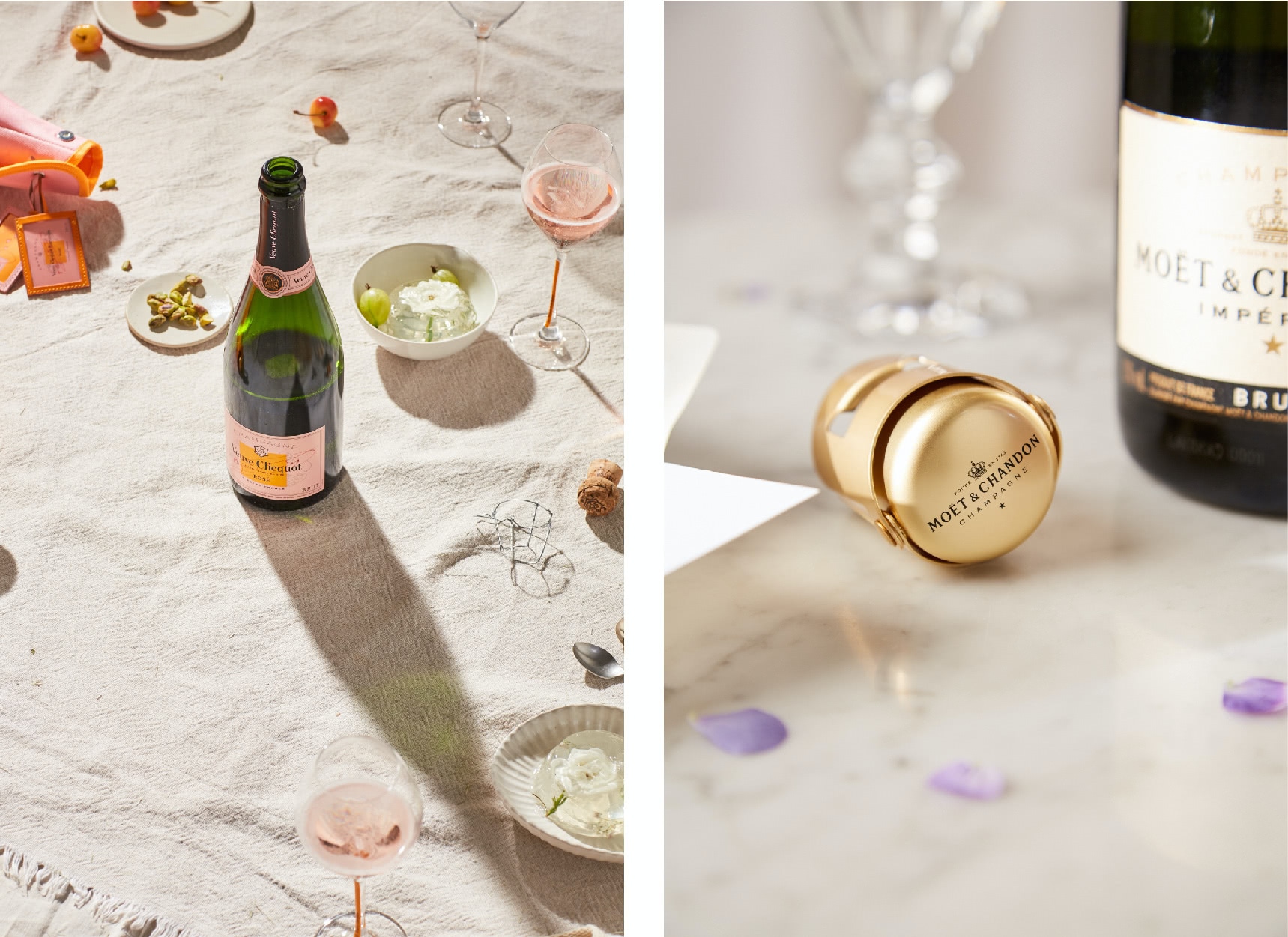 Playing a starring role in celebrating many of life's triumphant moments, Champagne comes in a variety of price ranges and a variety of styles.
With an incredible range of Champagne options and price tags to choose from, picking the right gold standard sparkler can often be overwhelming. While every Champagne is a sparkling wine, not every sparkling wine is Champagne (more on this in a moment).
To help you find the ideal bottle of bubbly for your special occasion, we uncork the best Champagne brands in the world in 2021 that are sure to please every palate.
From the best Champagne under $100 to the most exceptional prestige cuvées, here is the champagne list you need to know.
The ultimate Champagne list: Top 19 Champagne brands in the world
If you want to learn more about Champagne in general and what makes it so special, we're explaining further down what exactly is Champagne. We also have a helpful guide to show you how to serve Champagne properly and the answers to our readers' most frequently asked questions.
1. Moët & Chandon
The Champagne that's virtually everyone's staple. Founded in 1743, Moët & Chandon is one of the most widely-known and beloved Champagne houses in the world—and for good reasons. With 1,200 hectares of vines—the most extensive vineyards in France's Champagne region— Moët & Chandon blends heritage with Savoir-Fête or celebration know-how for an event that is 100% glamour.
The brand is so sought-after that we're maintaining an up to date list of Moët & Chandon's prices if you want to see all the options available in-store today.
Best Champagne for: Party favours, bridal showers, engagement celebrations, and brunch parties
2. Veuve Clicquot
One of the most recognizable names in the Champagne world with its iconic, unmistakable yellow label, Maison Veuve Clicquot has been producing luxury champagnes since 1772.
Veuve Clicquot is loved for its rich and toasty flavours… and highly instagrammable qualities.
Always in fashion, Veuve Clicquot commands attention and bespeaks your of-the-moment style.
Best Champagne for: Meaningful festivities and a romantic picnic in the park
3. Dom Pérignon
Dom Pérignon is the prestige cuvée of Champagne house Moët & Chandon.
Dom Pérignon is named after a Benedictine monk who is considered by many to be the spiritual father of Champagne.
A French classic, Dom Pérignon is the most celebrated brand of vintage —vintages are produced using the best grapes grown in a single year— Champagne in the world. Dom Pérignon is the Champagne of choice for royalty and celebrities alike. Memorably, Dom Pérignon was the Champagne of choice for the royal wedding of Lady Diana to Prince Charles.
Best Champagne for: A memorable gift (for weddings, Valentine's Day, special anniversaries or milestone achievements)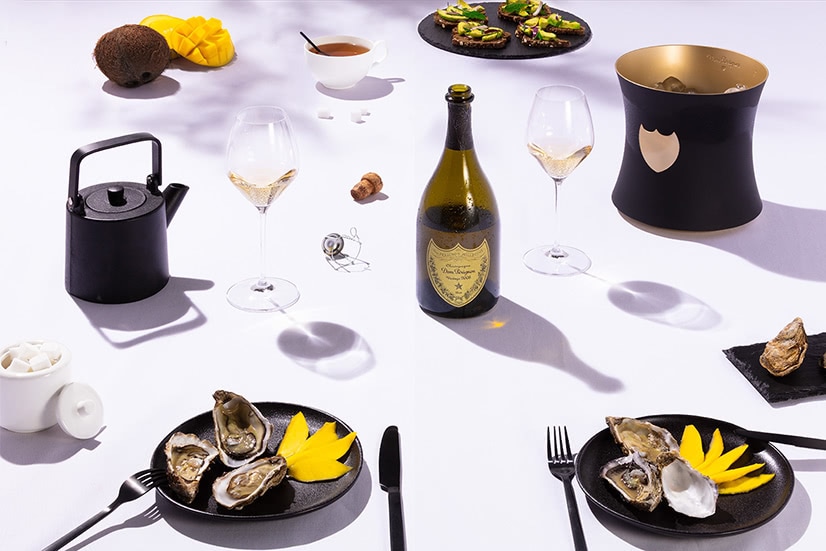 4. Nicolas Feuillatte
With its contemporary packaging and good value blends, Nicolas Feuillatte is one of the bestselling Champagne brands in France.
Unlike most of the world's beloved, centuries-old champagnes, Nicolas Feuillatte is a relatively young Champagne brand — the blue label was founded in 1976. Nicolas Feuillatte Champagne bottles are both approachable and affordable.
Best Champagne for: Family get-togethers
5. G.H. Mumm
Your pairs-with-everything Champagne. Established in Reims in 1827, the Champagne house G.H. Mumm and its iconic red ribbon are considered by many to be the quintessential gastronomy Champagne, found at the tables of the finest chefs.
But beyond its longstanding relationship with haute cuisine, Mumm is also famous for its regular appearances on Formula 1 podiums and its penchant for sponsoring luxury sporting events.
Best Champagne for: Five-star dining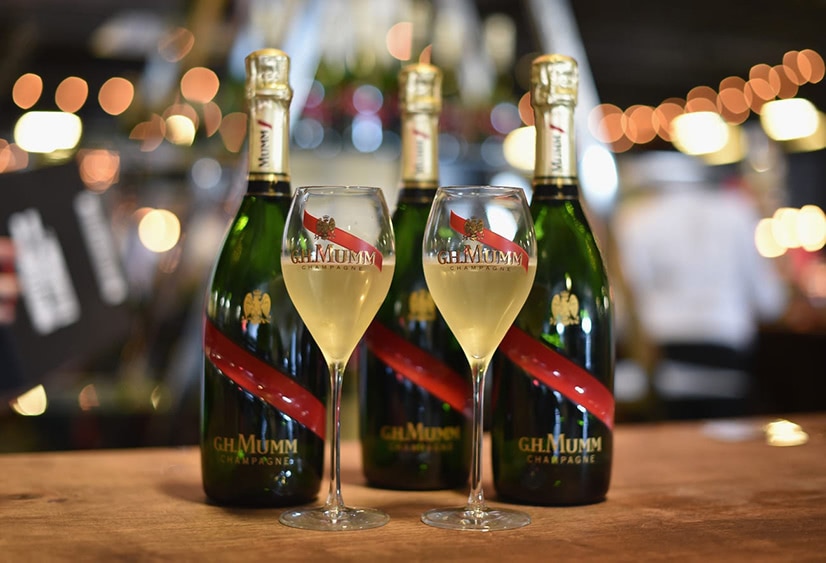 6. Laurent-Perrier
If you believe celebrating is a sincere business, Laurent-Perrier is your Champagne. Founded in 1812, Laurent-Perrier is one of Champagne's most famous houses and synonymous with an art de vivre à la française. With its smart and sleek design and its signature Chardonnay-dominant house style, Maison Laurent-Perrier is known for its finesse, lightness, and elegance. A "healthy" sparkler— kind of. A low-calorie Champagne brand, Laurent-Perrier is a fashion A-listers' favourite.
Best Champagne for: Corporate functions and A-list aperitifs
7. Taittinger
One of the few Champagne houses owned and managed by the family whose name is on the label, Taittinger is great value for money Champagne. The hallmark of Taittinger Champagnes is the high percentage of Chardonnay, delivering elegance and finesse on the nose and palate.
Best Champagne for: New Year's Eve oysters
8. Pol Roger
If you want to celebrate like a royal, Pol Roger it is. Pol Roger holds a Royal Warrant as Champagne supplier to Her Majesty Queen Elisabeth II and was the official Champagne of William and Kate's wedding as well as Harry and Meghan's. Pol Roger is also renowned for having been a favourite of Sir Winston Churchill — whose famous words about Champagne ("In victory, deserve it. In defeat, need it!") are quoted on the label of the prestige Cuvée Sir Winston Churchill.
Best Champagne for: The Royal-approved option for your aperitifs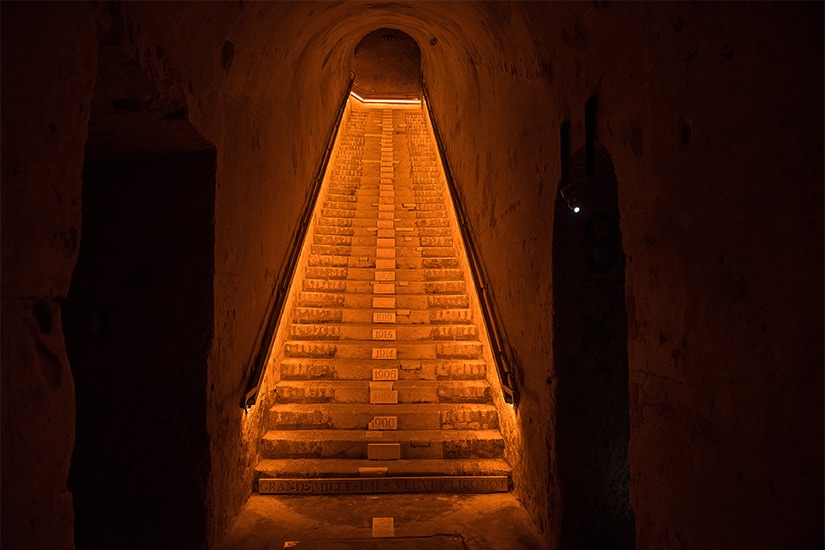 9. Bollinger
The gentleman's choice for Champagne. Even though British secret service agent James Bond has chosen other Champagnes in the past, presently Bollinger is the 007 go-to bubbly.
Produced with a blend made primarily of Pinot Noir, Bollinger Champagne is well-known for its full-bodied style and complexity.
Best Champagne for: Black-tie events and celebratory afternoon tea
10. Pommery
Founded in 1858, Pommery is a well-respected Champagne producer, known for their continuous innovation. Pommery introduced the"Brut" category onto the Champagne scene and are also known as the creator of the world's first eco-responsible Champagne.
Finesse and cheery lightness are the backbones of the Pommery style.
Best Champagne for: Eco-friendly receptions or a Champagne breakfast
11. Piper-Heidsieck
Sometimes known as "the red label," Piper-Heidsick is one of the most iconic Champagne famous at red carpet events like the Cannes Film Festival. A timeless classic, Piper-Heidsieck, is a favourite among luxury lifestyle brands. Perhaps it has something to do with the fact that the Champagne house began as an attempt to impress Queen Marie Antoinette or that it was the Champagne brand of choice for Marilyn Monroe.
Best Champagne for: Red carpet, arts, and cultural events
12. Louis Roederer (Cristal)
Founded in 1833, Champagne house Louis Roederer is one of the best-regarded Champagne producers.
Louis Roederer has a long and storied history, from tsars to hip hop stars.
Cristal is Louis Roederer's most well-known Champagne. Originally crafted in 1876 to suit the tastes of Tsar Alexander II of Russia, Cristal by Louis Roederer has earned rave reviews for its full-bodied, opulent and seductive Champagne. Cristal Champagne is only produced in the best vintages.
Best Champagne for: Coveted events and lavish soirées
13. Perrier-Jouet
A favourite bubbly of Europe's finest since 1811 (from Baudelaire to Princess Grace of Monaco), Perrier-Jouët champagnes are floral and intricate. Perrier-Jouët has a close connection to the art scene. The iconic hand-painted floral design of Perrier-Jouët flagship bottles hints to your artistic flair.
Perrier Jouët's romantic heritage and refined elegance make it a perfect love story companion.
Best Champagne for: Proposals, parties or artsy events
14. Krug
One of the Grandes Marques of Champagne, Krug is sometimes described as the Rolls-Royce or the grand dame of Champagne. Elegance personified.
Krug has a bold, rich taste profile that screams power. Krug's exceptional champagnes are a favourite of sommeliers and discerning palates.
Best Champagne for: Champagne connoisseurs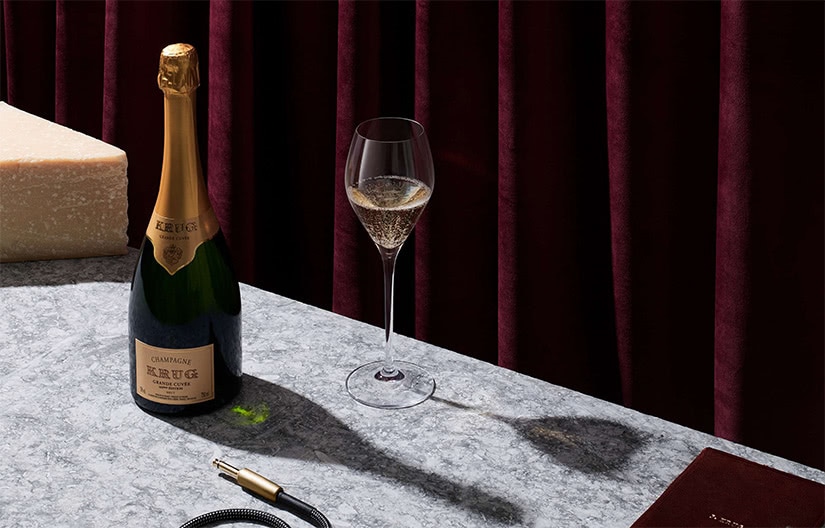 15. Armand de Brignac (AKA Ace of Spades)
A party Champagne par excellence. Jay-Z's hyped Champagne brand Armand de Brignac (better known as Ace of Spades) is a staple at *very* fancy bars, clubs, and restaurants around the world.
Synonymous with supreme luxury, Armand de Brignac is produced by the Cattier Champagne House.
Best Champagne for: Very fancy, late-night parties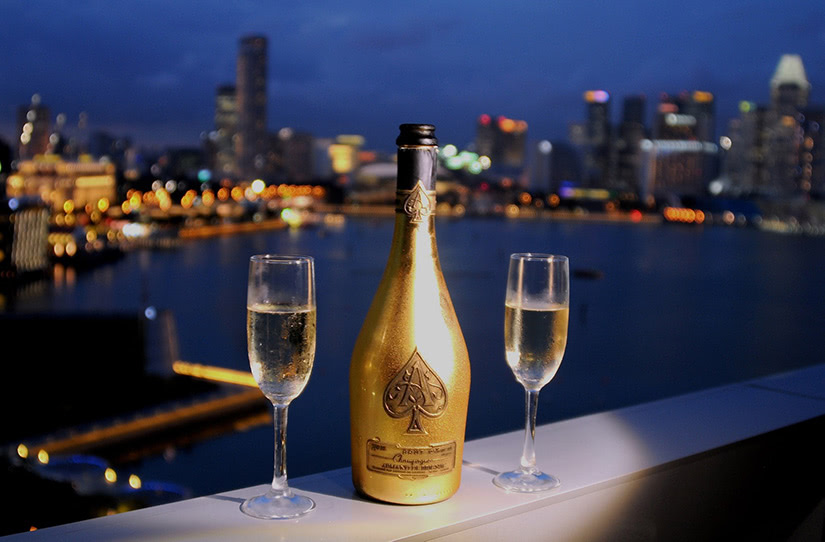 16. Canard-Duchêne
The best value Champagne for epicureans. Born from a wine lover's fairy tale, Canard-Duchêne is a well-respected Champagne brand that is both affordable and delicious.
The noble varietal of the Pinot Noir grape creates the quintessence of Canard-Duchêne's style: refined champagnes full of character, freshness, and finesse.
Best Champagne for: Celebratory toasts, casual apéritifs, and friend gatherings
17. Ruinart
A classic for sophisticated palates. Founded in 1729, Ruinart is the oldest Champagne house in the world; it is now owned by LVMH.
Ruinart was also the first house to produce rosé Champagne in 1764 — think great Burgundy with bubbles.
Best Champagne for: Sophisticated aperitifs and boutique, underground events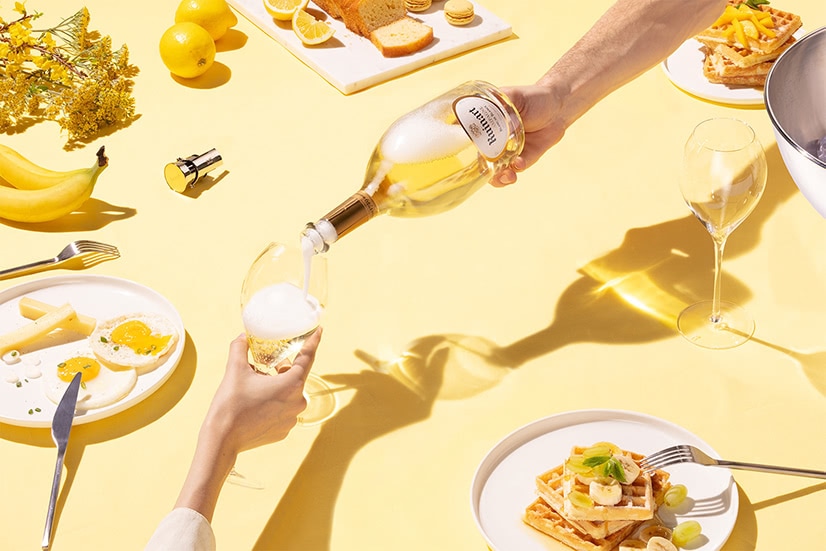 18. Billecart-Salmon
Founded in 1818, Billecart-Salmon is one of the rare Champagne houses to be still owned by the original family.
Informed by two centuries of family wisdom, Billecart-Salmon produces exquisite Champagne to suit the finest palate.
Best Champagne for: Seafood feasts
19. Lanson
Lanson is one of Champagne's oldest houses. Faithful to its rich heritage, Lanson has been producing some of the world's finest champagnes since 1760, using traditional techniques. Famously non-malolactic, Lanson champagnes are fresh, crisp, fruity, and elegant.
Best Champagne for: Classic aperitifs
How to serve Champagne
Champagne is best served cool, not ice-cold, ideally between 8 and 10°C. Once you're ready to enjoy your Champagne, fill an ice bucket for 15-20 minutes with ice and one-third water.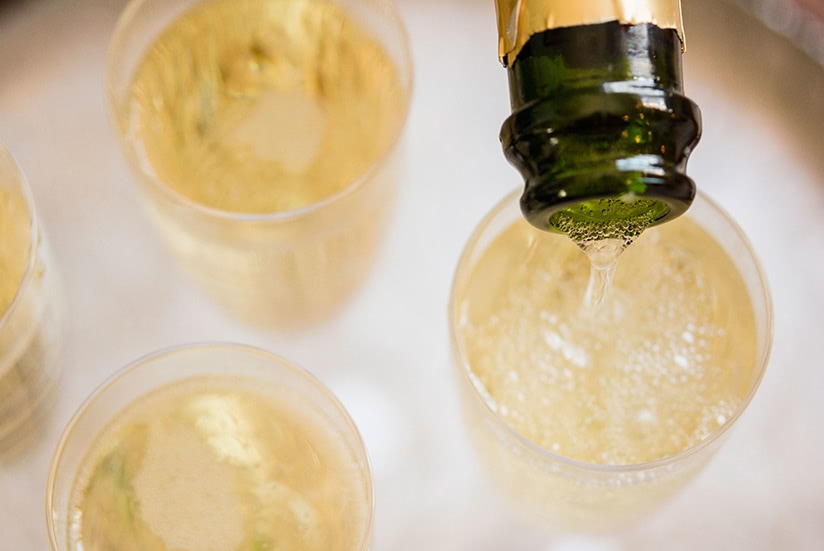 The best glasses to serve Champagne are lute or tulip-shaped glasses (the latest being the favourite among many Champagne houses and sommeliers), which help accentuate the aromas and direct bubbles upwards.
What exactly is Champagne?
Authentic Champagne is sparkling wine that is produced (grown, fermented, and bottled) exclusively in the eponymous Champagne region, in the north of France. The Champagne region is centred around three main towns, namely Reims, Épernay, and Aÿ.
To earn the right to call itself Champagne, a bottle of bubbly must also meet the Appellation d'Origine Controlée or AOC standards.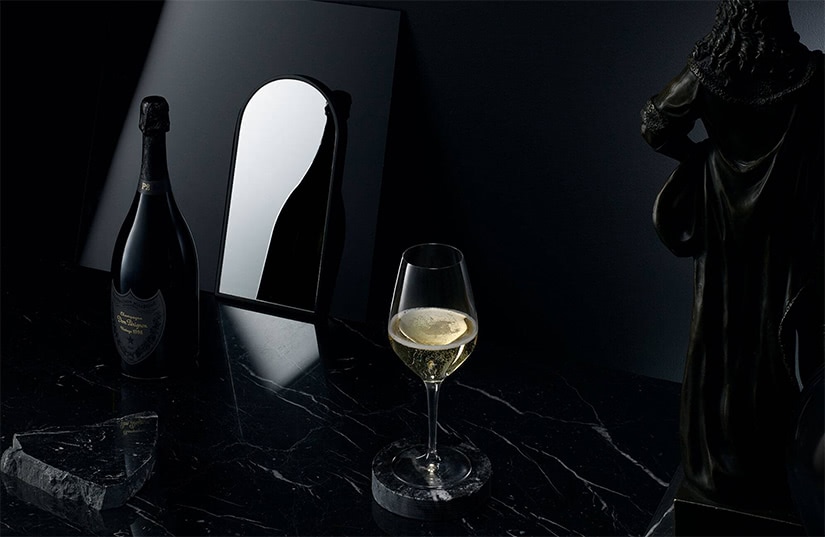 Strictly speaking, if it's a bubbly wine from another region (even though they can be made with the Méthode Champenoise), it's a sparkling wine, not Champagne — the name Champagne is protected by EU law.
Note that some American and British sparkling wines use the word champagne (with a lowercase "c") to denote a sparkling wine that is similar to Champagne, but not from the Champagne region.
Generally speaking, however, for many people, champagne is just synonymous with sparkling wine.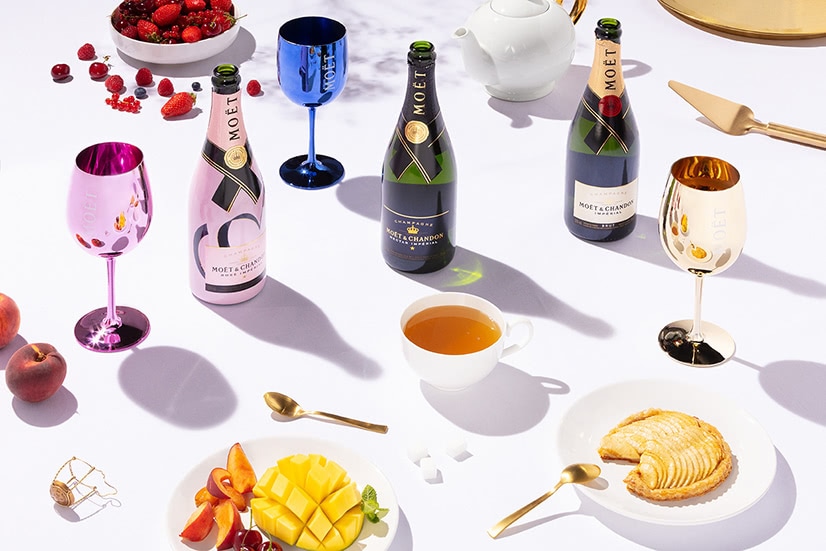 Champagne grapes and styles
Real Champagne must be produced with approved grape varietals: Pinot Noir, Pinot Meunier, and Chardonnay being by far the most commonly used grapes in champagnes. Other approved grapes include Pinot Blanc, Pinot Gris, Petit Meslier, and Arbane.
Champagnes might be labelled Blanc de Noirs or Blanc de Blancs, indicating the variety and the colour of the grapes used.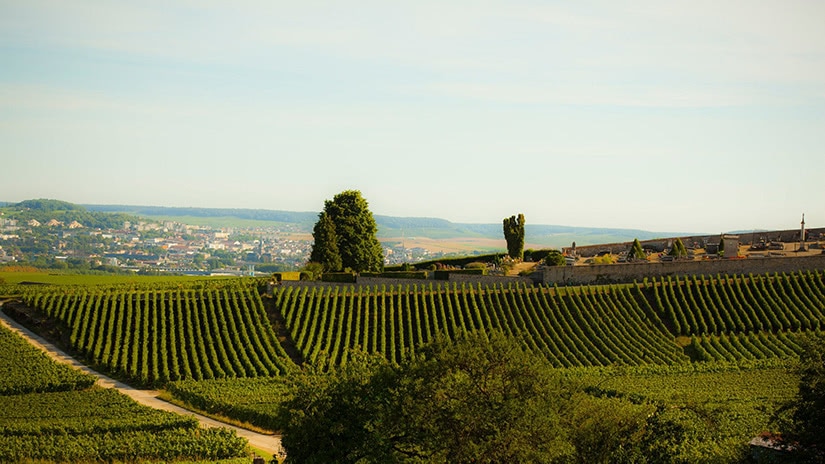 The primary types of Champagne are Blanc de Blancs, Blanc de Noirs, and Rosé.
Blanc de Blancs uses 100% Chardonnay; their light and dry taste make it popular as an apértif.
Blanc de Noirs are white champagnes made from the black grape varieties of Pinot Noir and Pinot Meunier. Blanc de Noirs champagnes tend to be deeper and full-bodied.
Pink or Rosé champagnes are produced by adding a small amount of Pinot Noir (traditional method) or by pressing the grape skins (maceration method).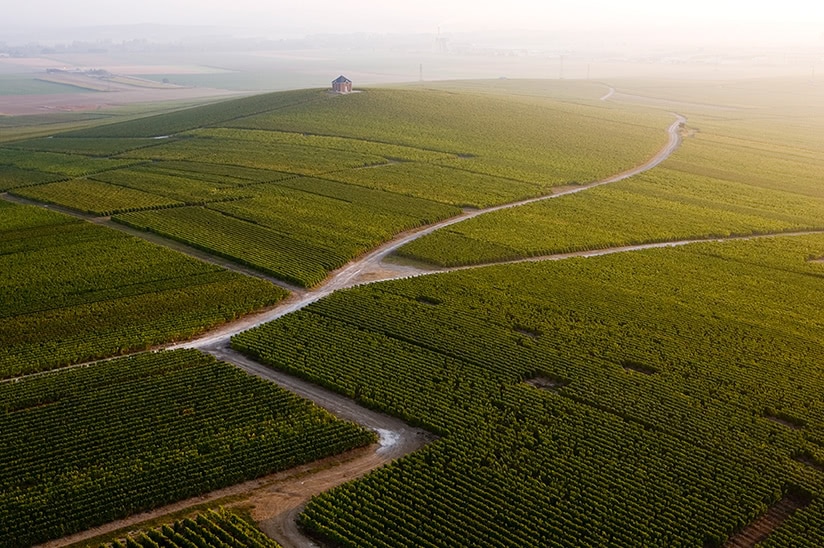 Most champagnes are non-vintage (NV), meaning they are made from a blend of grapes from different years, as opposed to one year's harvest for vintage or millesimé Champagne (with the year indicated on the label).
Vintage Champagnes typically reflect the qualities of a single year. Each Champagne house decides whether it will produce a Vintage Champagne in any given year. Non-Vintage Champagne, on the other hand, are made to reflect the house style.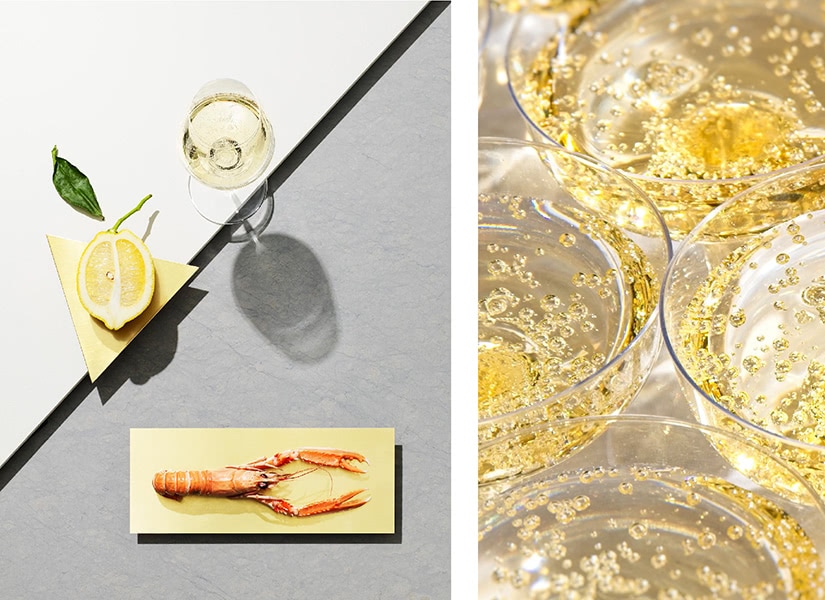 The levels of residual sugar in Champagne is called dosage. Champagnes range from Zero Dosage or Brut Nature (no added sugar), through to Extra-Brut, Brut, Extra-Dry, Sec, Demi-Sec, and Doux (more than 50 grammes of sugar per litre). The most popular Champagne are Extra-Brut, Brut, and Demi-Sec.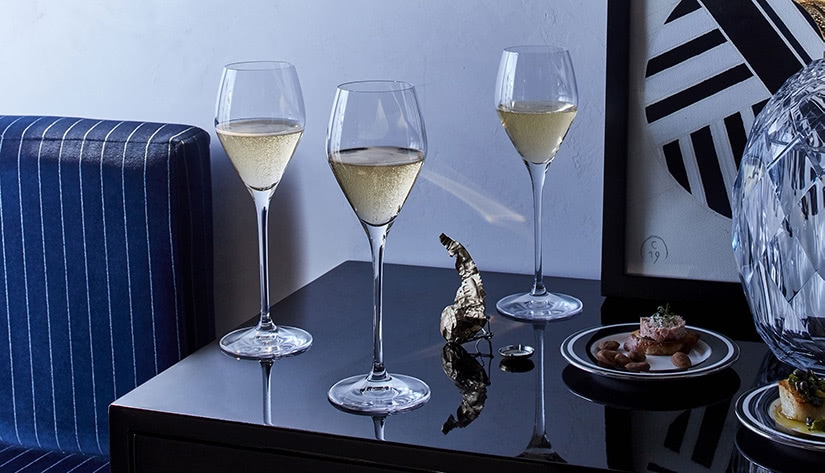 What is Prestige Cuvée Champagne?
A Champagne house's prestige cuvées (or Têtes de Cuvée in French) are the best-of-the-best Champagne typically made from the finest grapes in Champagne's best vineyards.
Prestige Cuvée champagnes are often considered the Champagne house's pinnacle of achievement. Prestige cuvées often have their own names.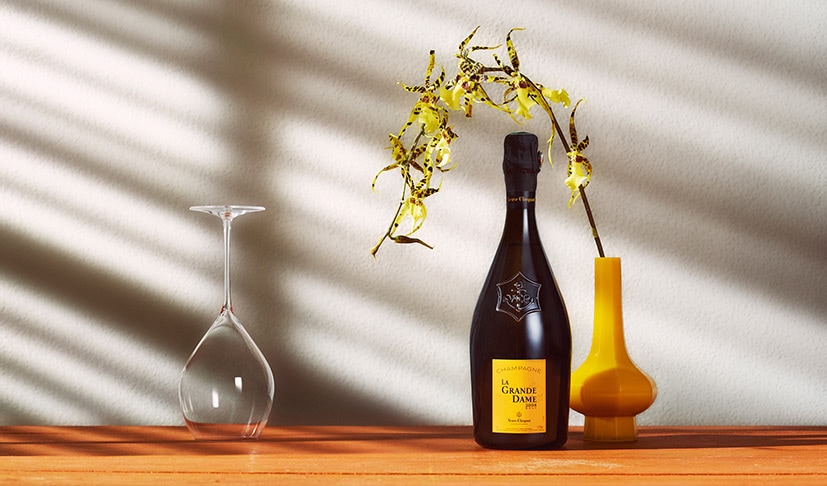 The most popular prestige cuvée are:
Dom Pérignon, Moët & Chandon
Cristal, Louis Roederer
Comtes de Champagne, Taittinger (Probably the finest Champagne in the world, according to James Bond in Casino Royale)
Grand cru, Mumm
La Grande Dame, Veuve Clicquot
Dom Ruinart, Ruinart
Sir Winston Churchill, Pol Roger
Palmes d'Or, Nicolas Feuillatte
Best Champagne in the world: Frequently asked questions