It's time to pack away the socks and bring out the nail polish. The sunny season is here. And what better way to celebrate than with a new pair of Summer shoes?
Strappy sandals will stride to the sea in serious style. Chic espadrilles will take out cocktail hour one wedge at a time. Timeless loafers will tackle the heat with minimalist sophistication. While our summer boots are made for walking (from one boutique to another). Cute kitten heels exude confidence and comfort. And your leather mule shows no constraint in endless shopping sprees. So while we don't know your Summer plans—we do know that these summer shoes for women will make you shine.
They radiate a daring determination. And carry you through those on-the-go days in carefree fashion. The perfect pair speaks to your unique sense of style and embodies luxury in every step.
So we've found the best shoes under the sun to kickstart our favorite time of the year. Forget about fast-fashion footwear and splash out this Summer. As they say—if the shoe fits, wear it. And we're making that our mantra this season.
Summer sandals
As the name suggests, women's sandals are born to tackle coastlines and cruises. An open toe will keep you cool. And they'll effortlessly slip into any ensemble. So whether you're catching some sun by the sea or getting carried away at happy hour—our most comfortable sandals will see you through your Summer in a relaxed style.
Birkenstock Arizona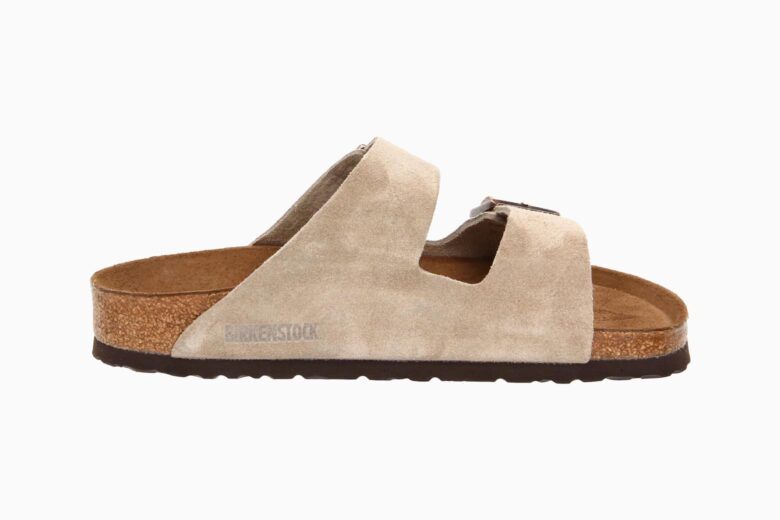 It should come as no surprise that Birkenstocks are at the top of our list. Renowned for their unparalleled comfort, these effortless sandals come in a wide range of cuts and colors. But our personal favorite is this sophisticated suede slip-on.
Best for: Sailing through Summer with a casual confidence.
The Row Ginza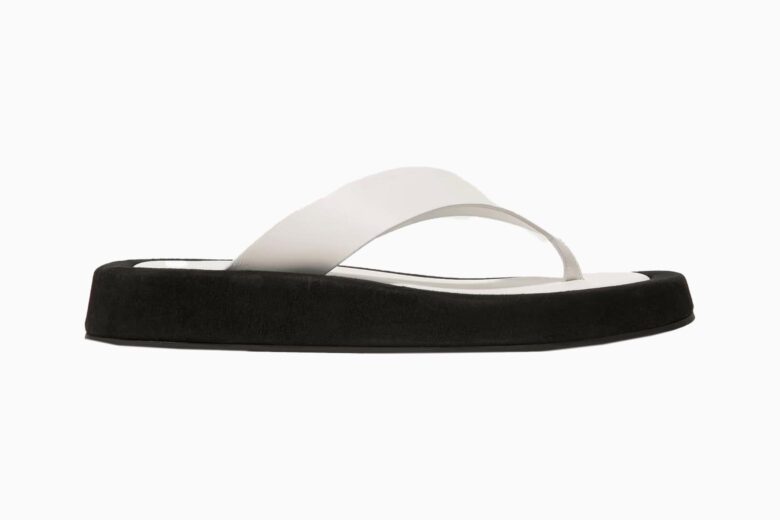 It didn't take long for this revived rendition of the relaxed flip-flop to reel us in. And we're pretty sure these women's sandals by The Row will have the same effect on anyone who tries them. Made in Italy—a black suede platform will casually elevate your outfit. While a thick, white leather strap is all you need to secure your step.
Best for: Complementary contrasts.
Teva Terra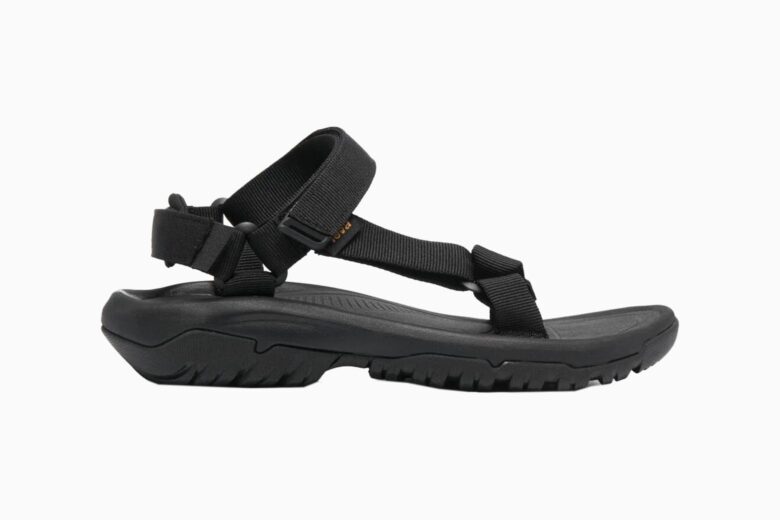 Calling all adventurers. These Terra summer sandals are made to tackle trails in an effortless fashion. A thick rubber sole will carry you through a rock and a hard place. While an open toe is all you need to feel the breeze. Plus, their sleek, black colorway will fit into any getup.
Best for: Getting grounded in nature without bearing the blisters to show it.
Havaianas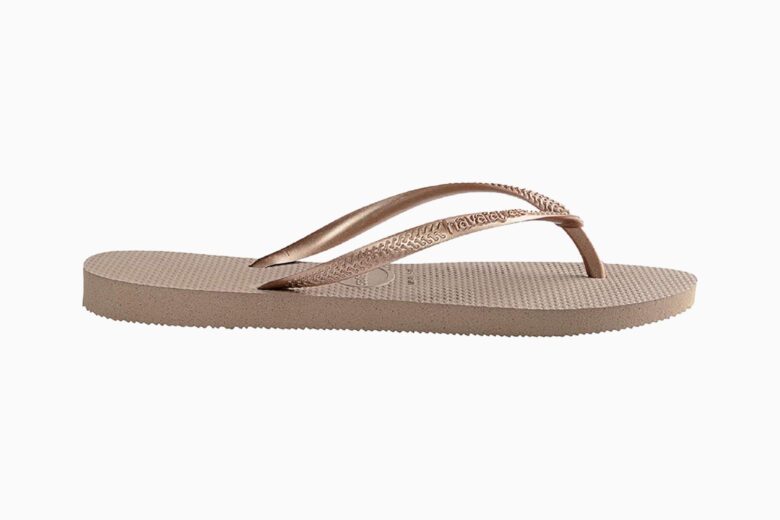 Havaianas ooh na na. That'll be the new tune as you slide into a pair of these fashionable flip-flops this Summer. From bold prints to neutral palettes and metallic tones—there's a sandal to avoid fashion flops of any kind. And their soft, rubber soles render these Havaianas slim flip-flops the perfect must have shoes for any beach getaway.
Best for: Spontaneously taking you from the sand to sipping strawberry daiquiris.
The Attico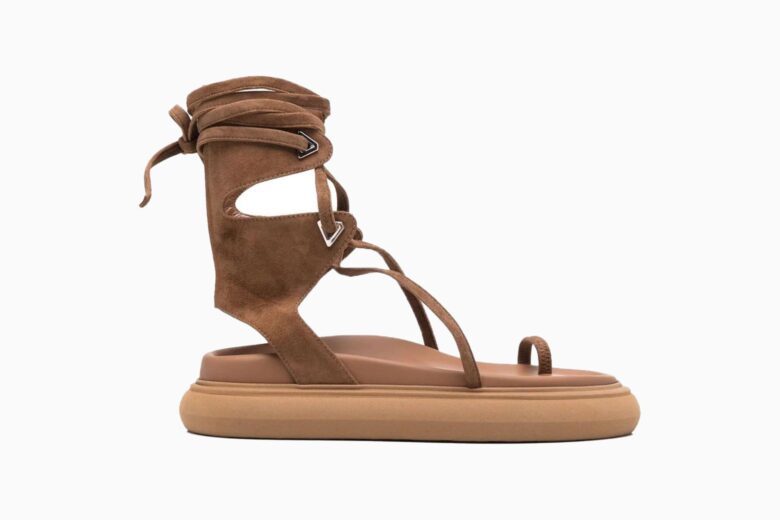 Lace up summer sandals are all the rage this season. And this affluential brand The Attico knows how to do them best. Made in Italy, the soft, brown leather oozes timeless chic. While the front lace-up fastening adds a sophisticated finesse to your Summer style. And the open toe will keep you cool in the warmest climates.
Best for: A chic classic to outlast the season.
Summer espadrilles
Floaty dresses and chic denims are woven together with these effortless summer shoes. High wedges will elevate your wardrobe. While suede straps tie it all together. And seamless slip-ons scream comfort. Whatever your style, summer espadrilles and their timeless woven soles are giving us all of these beach house feels this season.
Castaner Carina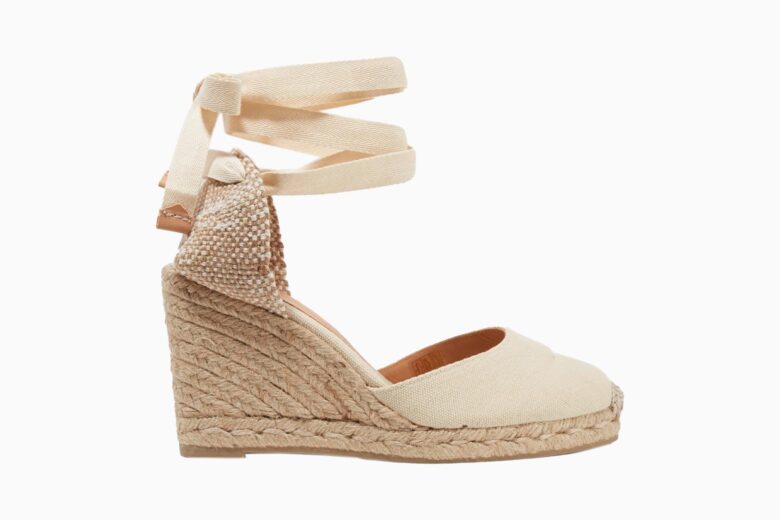 Whether you're cruising down the Carribean or spending a day at the races—these summer wedges are the quintessential edition to tie up your capsule wardrobe. The ivory canvas Carinas whisper tones of subtle serenity and a woven wedge heel is enough to heighten any mood. While the feminine lace up ties can be fastened at the front or back.
Best for: A fiercely feminine finesse.
Gianvito Rossi Ribbon Beachclub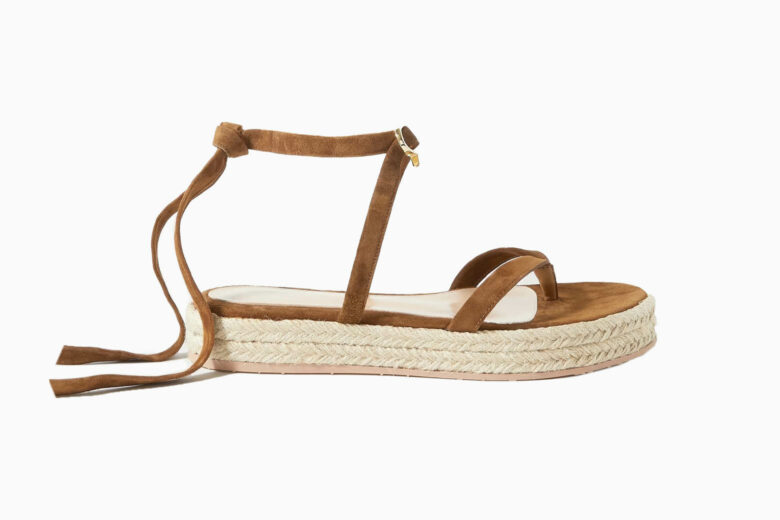 Wrap up your wardrobe with suede straps and gold embellishments. These summer shoes by Gianvito Rossi are the perfect beach club companion. The soft Italian suede leather comes in natural brown and white colorways. And a slight woven espadrille platform will see you through the sand while simultaneously lifting your style.
Best for: Stylishly strutting through sand.
Soludos Dali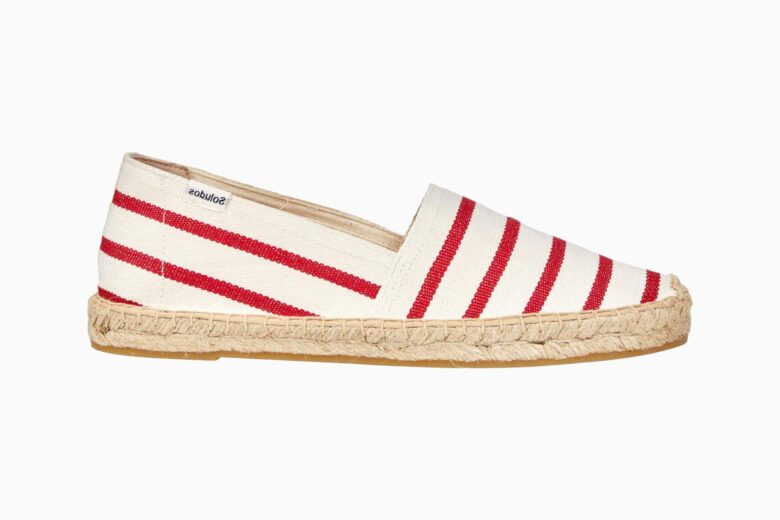 These slip on summer shoes are inspired by coastal travels. And they're made to spend a day on foot. The breathable fabric comes in natural hues or bolder stripes. While a soft, woven sole ensures optimal comfort in an effortless style. So whether you're running a quick errand or conquering Cuba's cobblestone streets—Soludos' versatile espadrilles have got your back (and feet).
Best for: Slipping into the new season in style.
Summer loafers
Despite the name, these iconic shoes are made for more than just loafing around. This timeless footwear deserves to be shown off in high end circles. While soft leather speaks to more sophisticated summer shoe styles. A flat sole and strapless upper accompanies a laid back attitude.
Mansur Gavriel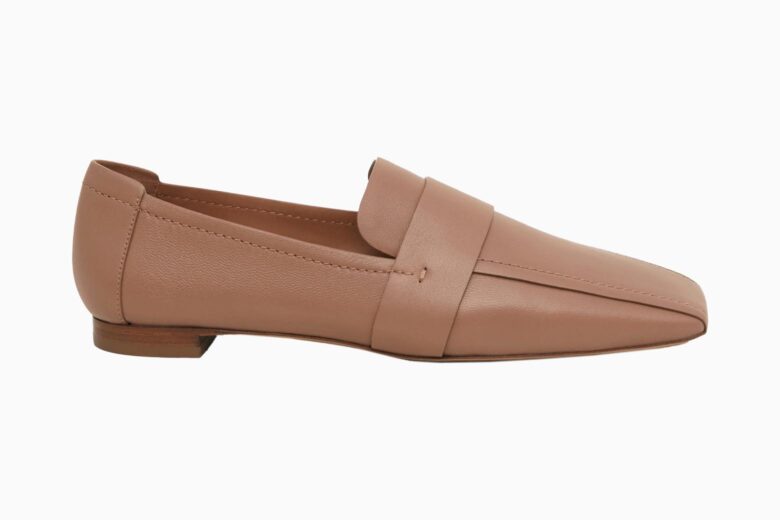 Butter wouldn't melt on this tongue. Soft lambskin leather exudes sophisticated simplicity. And the minimalist design of this Square Toe Loafer speaks to impeccable, high quality Italian craftsmanship. While a square toe silhouette adds a slightly contemporary finesse. A subtle color palette makes them the ideal summer shoes.
Learn more about the story behind Mansur Gavriel's brand.
Best for: A simple silhouette to showcase immaculate craftsmanship.
Gucci Horsebit Loafer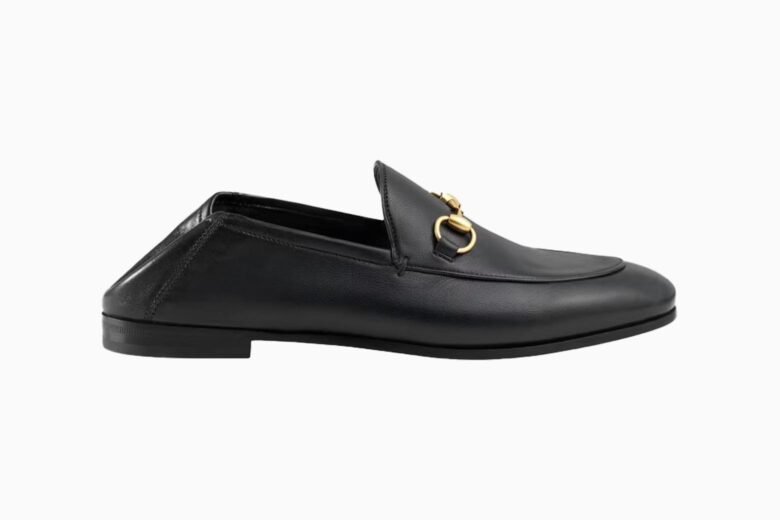 If it ain't broke, don't fix it. And this gorgeous Gucci loafer does no such thing. The sleek silhouette stays true to the original Penny design. While the black leather sheen speaks to the opulence of the timeless classic. And the brand's iconic gold buckles are the flawless way to finish off a perfect shoe.
Best for: Bringing back timeless classics.
Koio Bari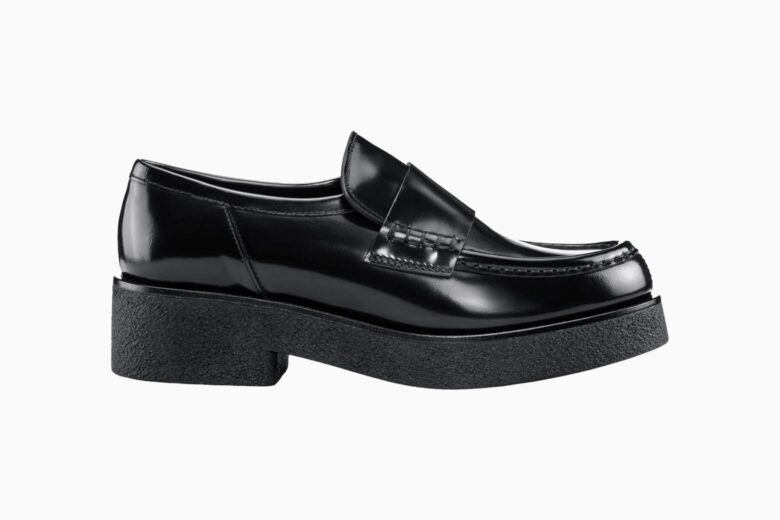 Glossed black is back with this luxurious Bari loafer. The iconic leather shoe is handcrafted in Italy. And the polished black colorway speaks to a lustrous, silky style. A sleek silhouette honors the retro design. And contemporary platform takes it up a notch in this rendition by Koio of the vintage classic.
Best for: Contemporary platforms meet old-school chivalry.
Summer heels
From soaring stilettos to cute kittens (not the fluffy kind)—these summer heels are all you need to bear down the boardroom and vanquish Vogue. They're made to conquer those on-the-go days without compromising on comfort. And will add a little more confidence to your powerhouse moves.
Gucci Slingback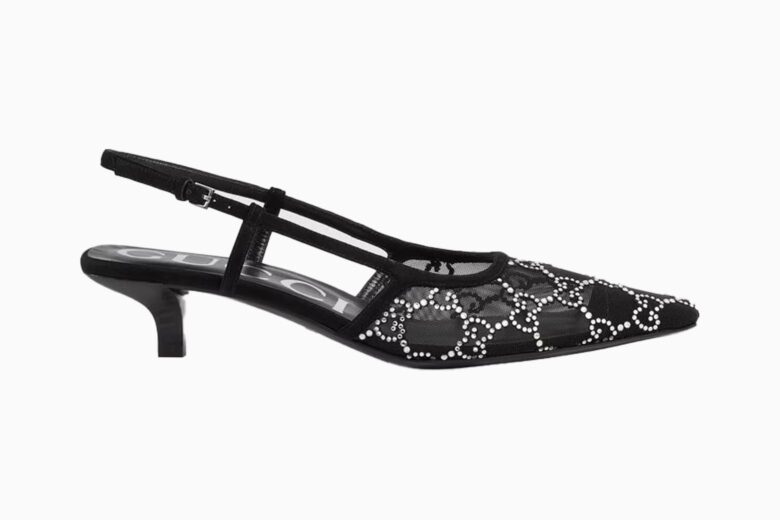 Glamorous detailing flaunts a new idea of femininity in this ravishing pair of Gucci slingbacks. Representative of '90s fashion, lace, crystals and black mesh embellishments will add an air of sophistication to your Summer style. And these sleek kitten heels are all you need to boost your confidence without compromising on comfort.
Best for: Flaunting new attitudes towards feminine fashion.
M.Gemi The Lustro 70mm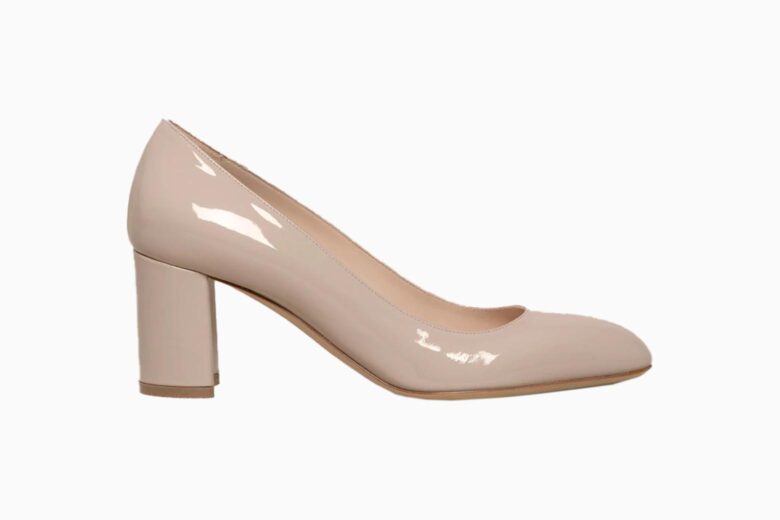 M.Gemi is an Italian brand committed to preserving an age-old craft. All of their accessories are handcrafted with impeccable stitching, using only the best quality leather. And in a range of natural colorways, this simple shoe is everything we adore about the original Lustro. But lower summer heels mean that you can leave your backup flats at home and conquer your day with courage.
Learn more about the story behind M.GEMI.
Best for: Handpainted edges and artisanal stitching.
Gianvito Rossi Fishnet Pumps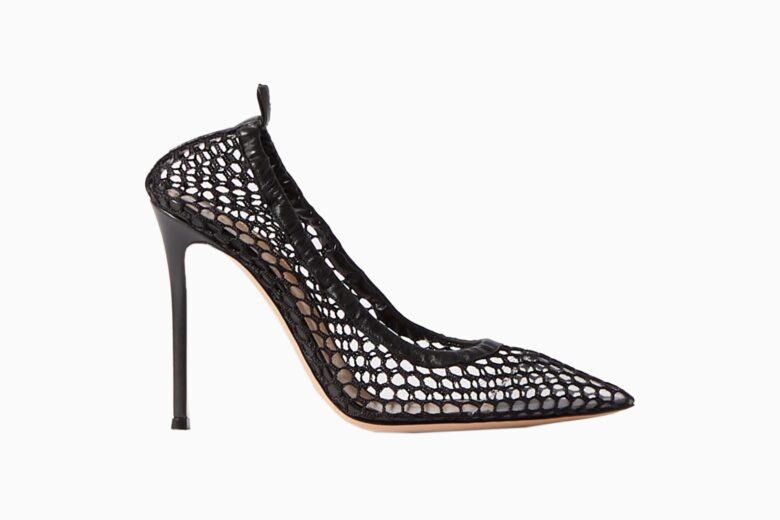 Getting ready for a hot date? These tantalizing fishnet stilettos will give you all the power and make them melt. The sumptuous '90s-inspired style will spice up any ensemble. While a leather trim ensures a refined finesse. And the high stiletto heel is a sophisticated way to exude confidence (even when you've got butterflies).
Best for: Taking first-date jitters head on.
By Far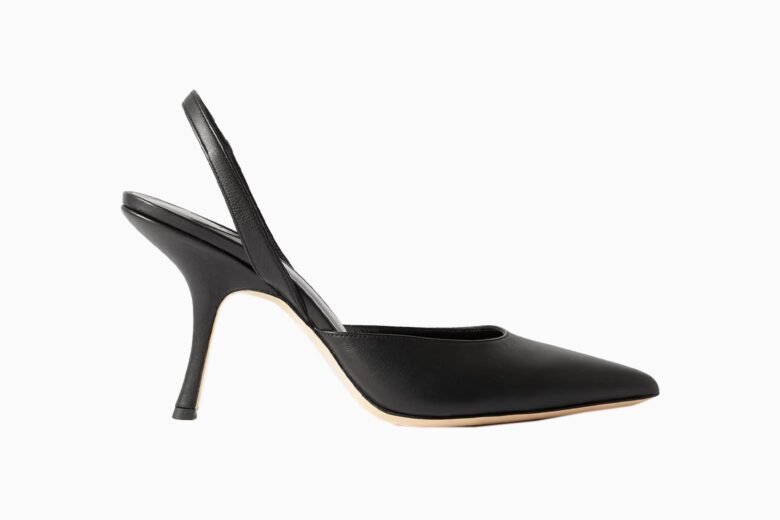 This minimalist brand is By Far our favorite when it comes to summer slingbacks (well one of them). And now they've collaborated with celebrity stylist Mimi Cuttrel to create a culminating collection. Keep it clean in black and beige. Or brighten up your wardrobe with a sunny yellow. Either way, this designer heel is at the top of our list of trendy shoes for women this Summer.
Best for: Simple summer slingbacks meet a celebrity stylist.
Summer sneakers
We're narrowing down our best sneakers for women to fit a wardrobe made for warmer weather. These seamless sneakers are crafted to conquer sweltering climates. Their breathable fabrics allow for constant airflow for an unstifled effect. And clean colorways honor a brand new season. So whether you're racking up your steps or picnicking in the park—these fresh kicks are your cool new companion.
Allbirds Tree Runners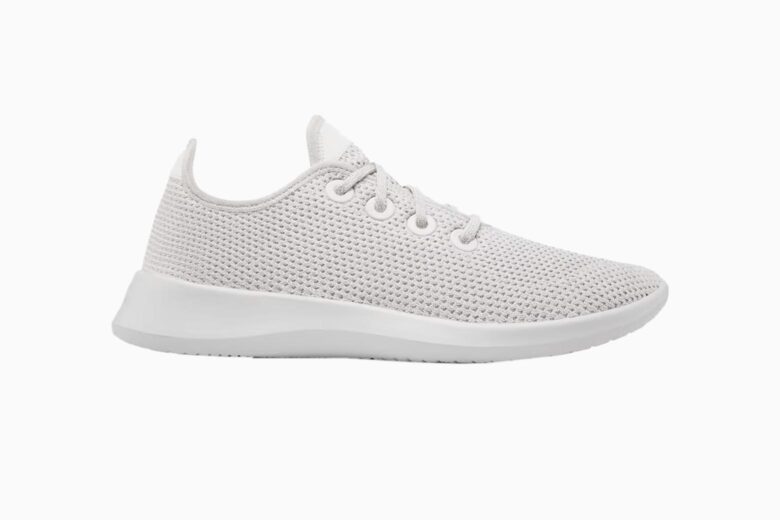 While getting active seems to be synonymous with Summer, the sweltering heat and scorching tar can be a serious anticlimax to your fitness regime. Allbirds has got your back. With lightweight, breathable, eucalyptus fibers and next-level comfort—there's no excuse to stay indoors. And a vast variety of pastel colors provides a personal way to accessorize your workout wear. Check our in-depth Allbirds sneakers review to learn more about the brand.
Best for: Giving you (and your feet) space to breathe.
Axel Arigato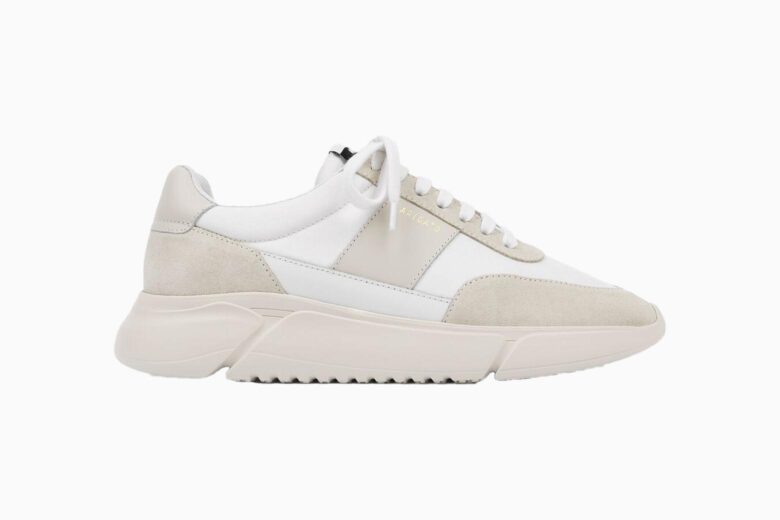 Axel Arigato is the brand that brings people together through the power of positivity. And it's good vibes only with this Genesis Vintage Runner. The retro sneaker flaunts a clean white colorway with beige, navy and crimson accents. While their iconic gold motif speaks to the luxury embodied in this summer shoe.
Best for: Good vintage vibes only.
Oliver Cabell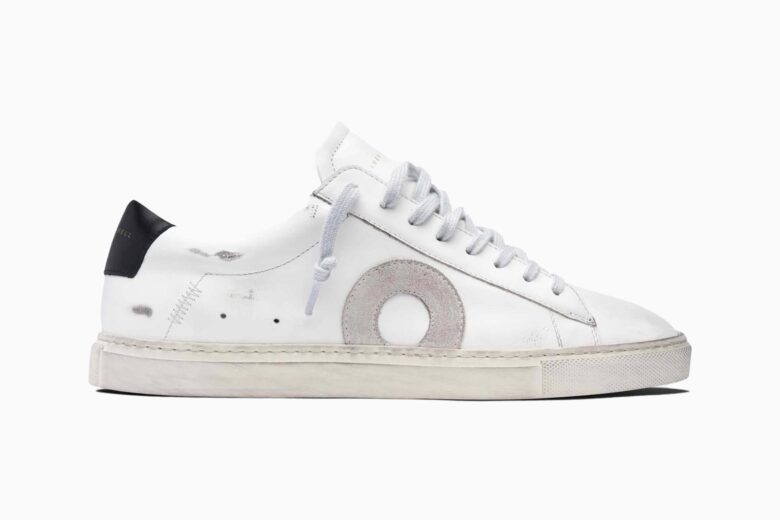 It comes as no surprise that Oliver Cabell is at the top of our list of the best white sneakers for women. And it seems that he's done it again with this playful pair of summer shoes. These white classics already have that worn-in feel. And the light scuff marks encourage the season's carefree attitude.
Check our in-depth review of Oliver Cabell's sneakers and our profile on Oliver Cabell's brand.
Best for: Your spring picnic companion.
Alexander McQueen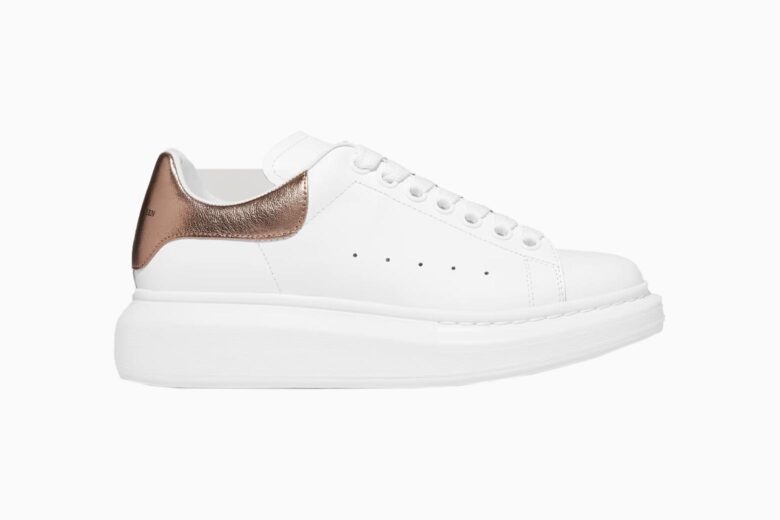 Long walks in the park have never looked so good. These white sneakers by Alexander McQueen are the perfect walking shoes to manifest meticulous minimalism. While metallic, suede and furry accents speak to an iconic McQueen flare. The brand's signature chunky soles are the only lift you need to swing into Summer with a simple, stand-out style.
Best for: Exaggerated accents meet modern minimalism.
New Republic Venice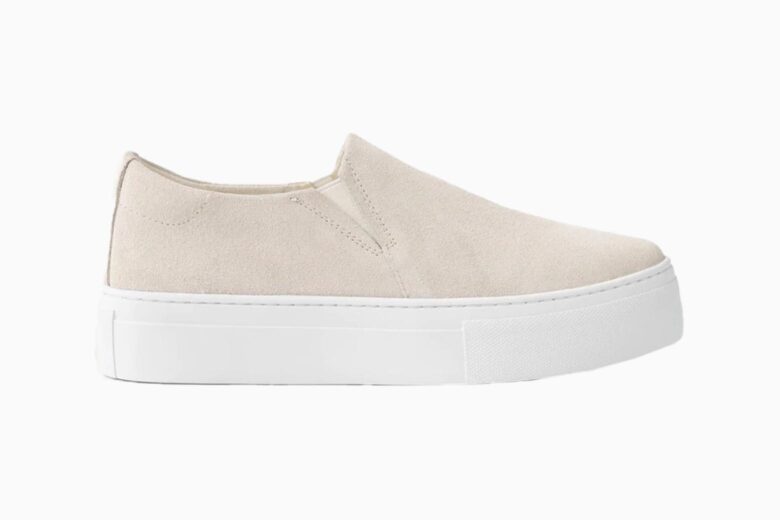 Suede slip-ons whisper tones of subtle, soft, simplicity. The chunky sole adds that cheeky edge and effortless elevation. While neutral bone and sandstone colorways elegantly complement any ensemble. These trendy shoes for women by New Republic know how to achieve maximum comfort with a chic style. And we can't get enough of them.
Best for: Suede slip-ons speak to a subtle simplicity.
Axel Arigato Clean 90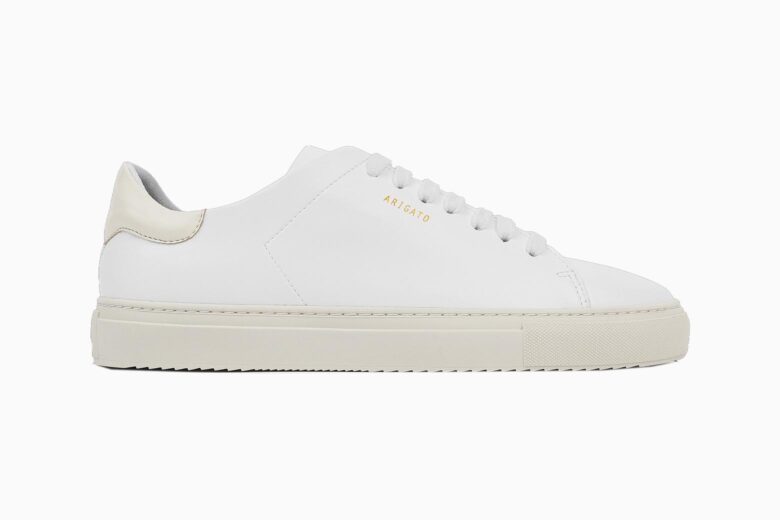 Axel Arigato's sneaker exemplifies understated elegance with clean lines and a simple silhouette. The timeless design speaks to the calm serenity of warmer weather. And the all-white colorway is flawlessly contrasted by a gold heel tab and signature motif. While a cushioned footbed and supportive sole inspire light exercise.
Best for: Contrasting clean with a touch of pizazz.
Summer flats
Summer flats are all about letting your hair down with carefree confidence. And these effortlessly comfortable flats do so in style. With breathable fabrics, vibrant hues and dainty duets—there's no limit to what you can achieve this season. So whether you're shopping up a storm or enjoying the sunset, these flawless flats know how to make life easy.
Allbirds Tree Breezers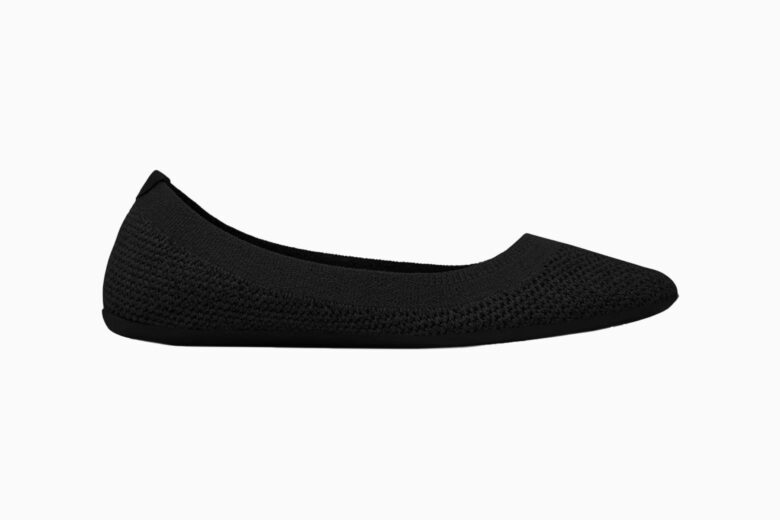 Allbirds is famous for their sustainably stylish shoes. And these ballet pumps are no exception. Their silky-smooth fibers allow your foot to breathe in stifling heat. And their fitting flats collection takes that bare-foot feel to the next level. As light as a feather, the Tree Breezers never misses a beat in a wide range of natural hues.
Best for: Beat the heat in breathable ballet pumps.
M.Gemi The Felize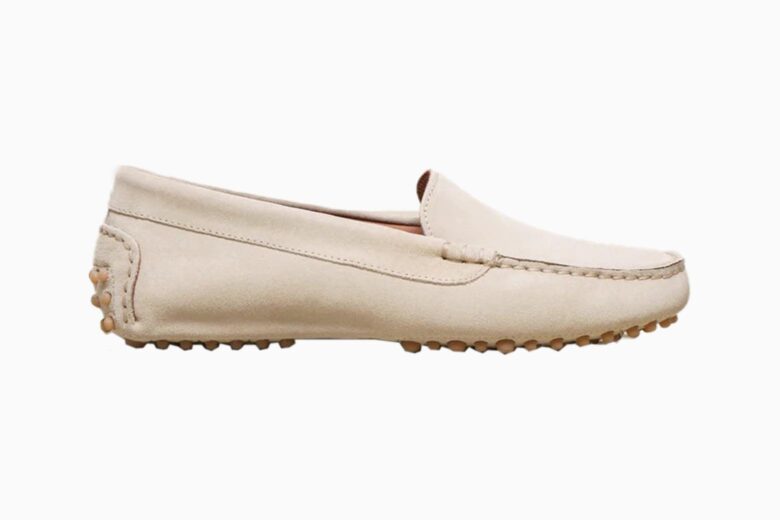 Our most loved moccasin is back in vibrant hues and designer detailing. Go bold this season with blood orange, sunset red or jewel green. With a wide range of exotic colorways, there's a distinct palette to meet every mood. These signature suede loafers are the Italian brand's best-selling summer shoes for women. And we'll happily join the parade of adoring fans.
Best for: Making a splash in vivid hues this season.
Mansur Gavriel Dream Ballerina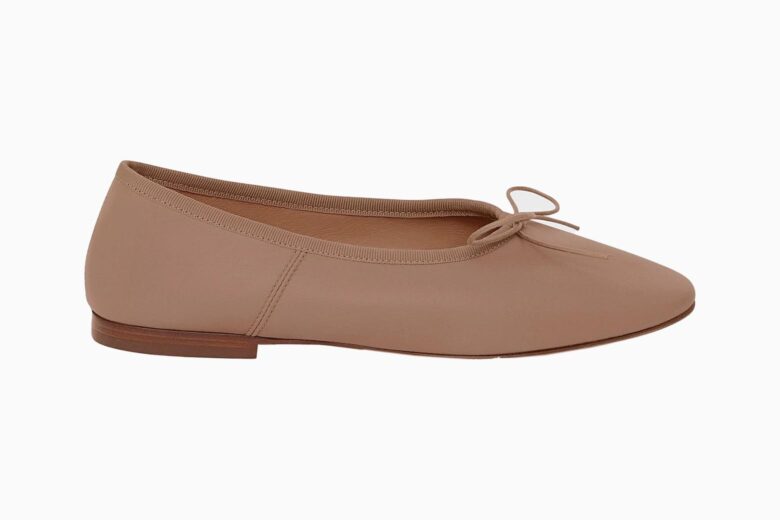 Ballerina dreams do come true with Mansur Gavriel's dainty duets. The elegant silhouette comes painted in flaming reds, chalk whites and soft caramels. While a knotted bow speaks to a sophisticated femininity. The soft, lambskin leather fits like a sock. And an intentionally simplistic design is made to outlast every season.
Best for: Dancing around the town in dainty duets.
Staud Maya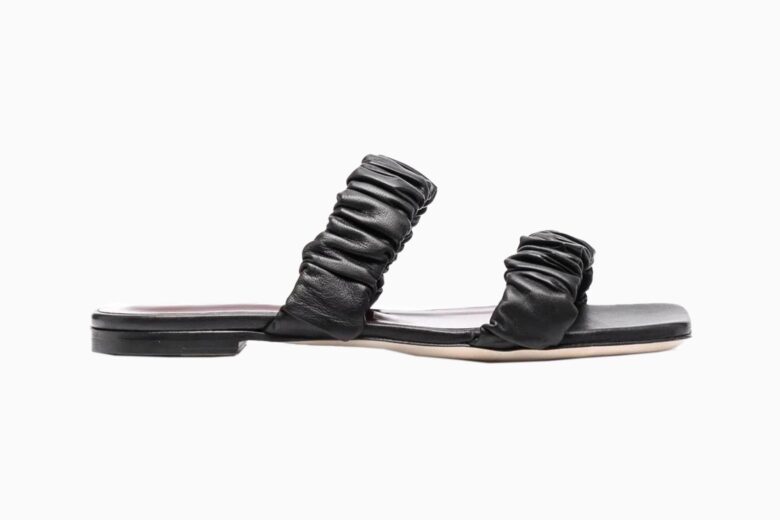 These Staud's summer shoes for women ooze chic simplicity. The soft brown leather offers a timeless elegance. While the modish ruched detailing alludes to a more contemporary design. An open-toe silhouette keeps it cool and classy. And their flat soles and slip-on style orchestrate an effortlessly sleek step.
Best for: Simple classic step up with contemporary details.
M.Gemi The Danza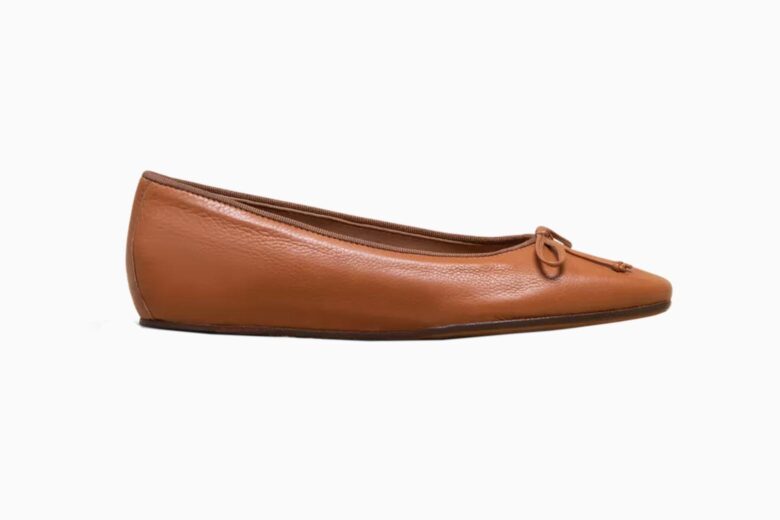 Some summer shoe styles never go out of season. And this is one of them. The flawless ballet flat features all the details of the iconic design. But M.Gemi has taken it a step up with hidden inner wedges. The Danza comes in exclusive colorways. From metallic silver to suede blue— there are ample options to inject your own personality into the square toe classic.
Best for: Secret height accentuation.
Summer boots
These boots are made for walkin'. While Nancy Sinatra may not have known it at the time, her lyrics remain true for our modishly comfortable boots. With light fabrics, low heels and simple designs—there's no reason to limit these fashion shoes to colder climates. So best you get walking. And by walking, we mean shopping, brunching and showing up in all the right places.
Isabel Marant Dacken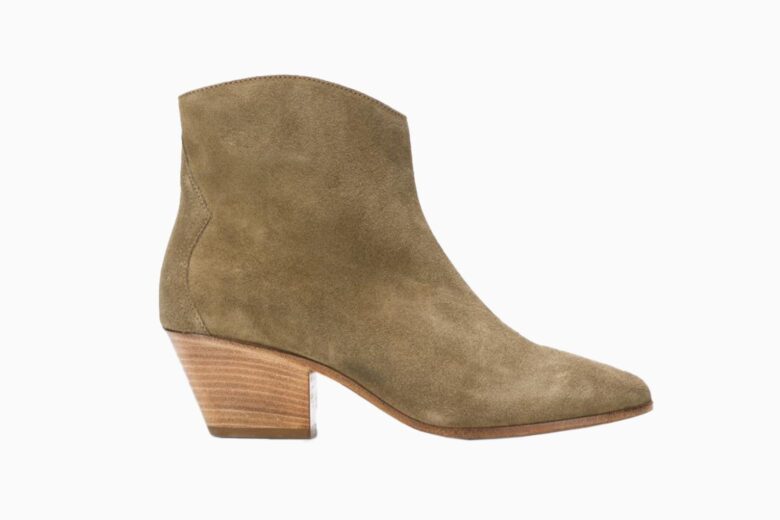 This subtle suede leather boot speaks to Isabel Marant's iconic bohemian style. The Dacken design is defined by its Western style paneling. And a slight Cuban heel is a sophisticated detail to an otherwise relaxed aesthetic. From dresses to denims— the light brown colorway and ankle-length silhouette is good to go.
Best for: Boho chic complements a Cuban heel.
Gianvito Rossi Chelsea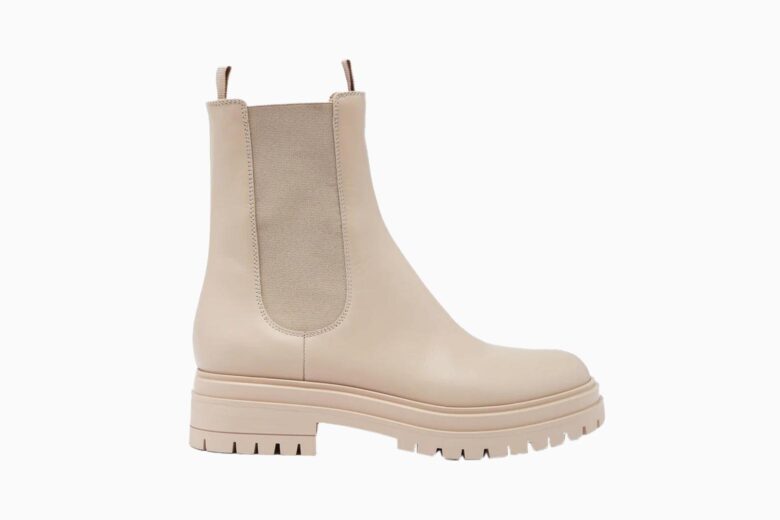 Made in Italy, the Chester leather Chelsea is classical, versatile and stylish to boot. The natural colorways can be worn over and over in a variety of different styles. And the soft, leather exudes an effortless elegance. While a sturdy, rubber sole will never grow tired and alludes to a slightly cheeky nature.
Best for: Your new stylish stomping ground.
Koio The Verona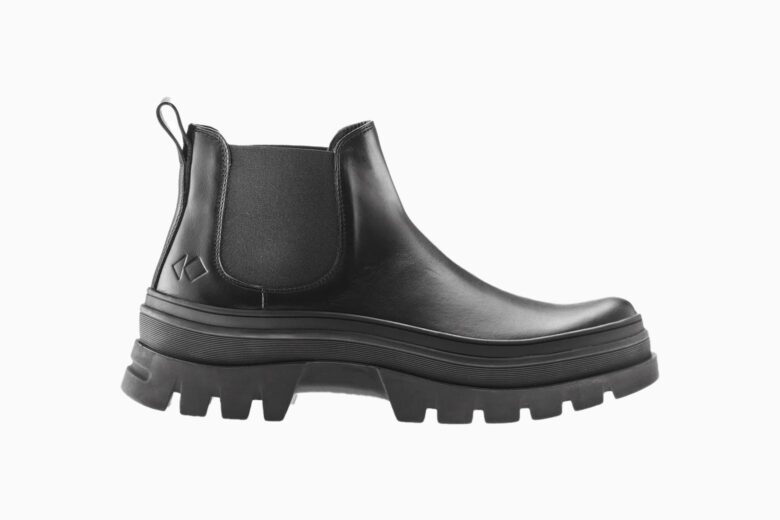 You didn't think this Italian brand would get the boot, did you? Koio's Verona is here to stick around. This hard-working boot manages to achieve unmatched utilitarianism in chic, sleek style. And robust, rubber soles will last a lifetime of fancy footwork. While silky-smooth leather shines in all the right places.
Best for: Feminine masculinity.
Summer mules
These stylish mules are your must have shoes this Summer. They show no constraint in slipping on and off. And the timeless design promises to stick around for many sunny seasons to come. Neutral hues and minimalist simplicity will fit into any ensemble. While vibrant tones will complement a floral mood.
M.Gemi The Nadia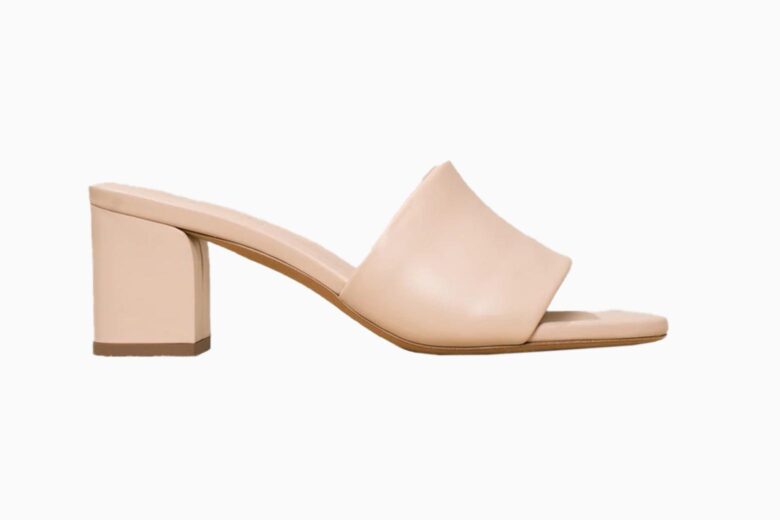 M.Gemi has done it again with their iconic, bold color palettes. And this time, they're showing up in a block, mule silhouette. You can go wild with a vibrant green and purple or keep it simple in nude and black. The Italian leather slip-on flaunts a thick padded band. And a chunky heel provides that shameless boost in an easy-to-walk-in style.
Best for: Color blocking your Summer collections.
Koio The Fuori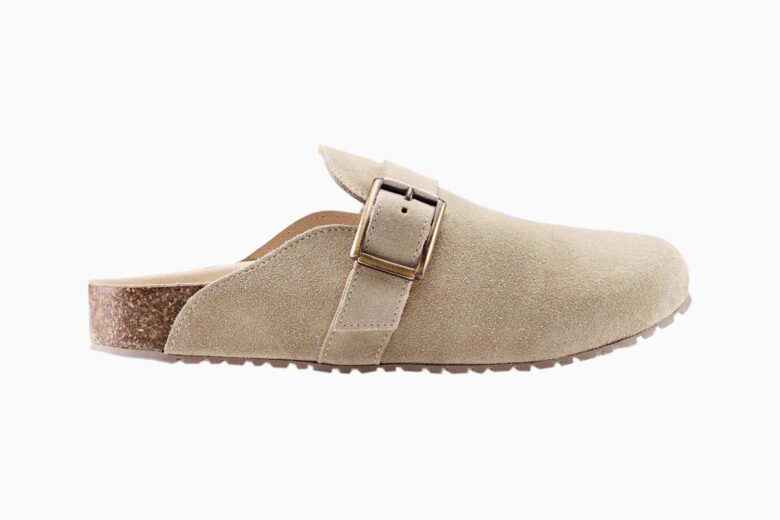 This mule takes us to the Amalfi coast in a sand colorway and suede silhouette. The sophisticated shoe oozes luxury in an effortlessly, comfortable style. The neutral palette makes them perfect for everyday wear. And a gold, nubuck buckle speaks to an understated finesse that we've come to expect from the iconic made-in-Italy brand.
Best for: Coastal trip nostalgia.
By Far Tadya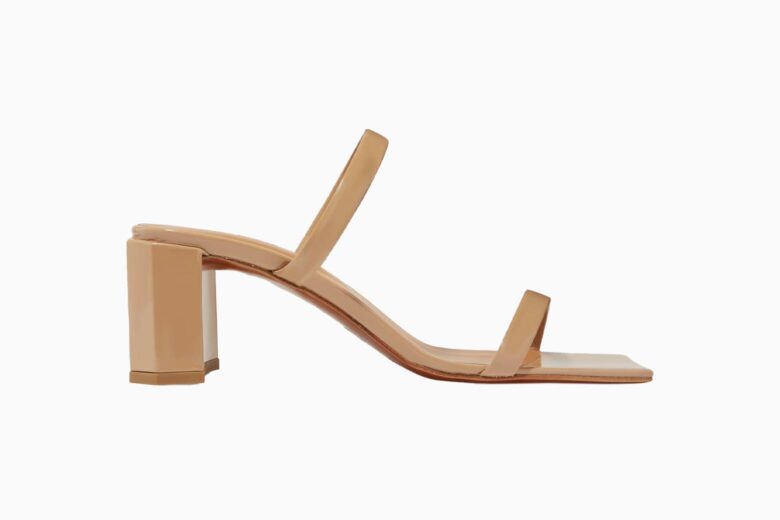 We're in the mood for minimalist accessories this season. And these slip on summer shoes does just the trick. Beige, tan and black colorways speak to the brand's classically chic style. And with sculpted block heels—you can dress them up today and down tomorrow. There's really no outfit or trend that these timeless mules can't handle.
Best for: A masterclass in minimalism.
Oliver Cabell Dream Mule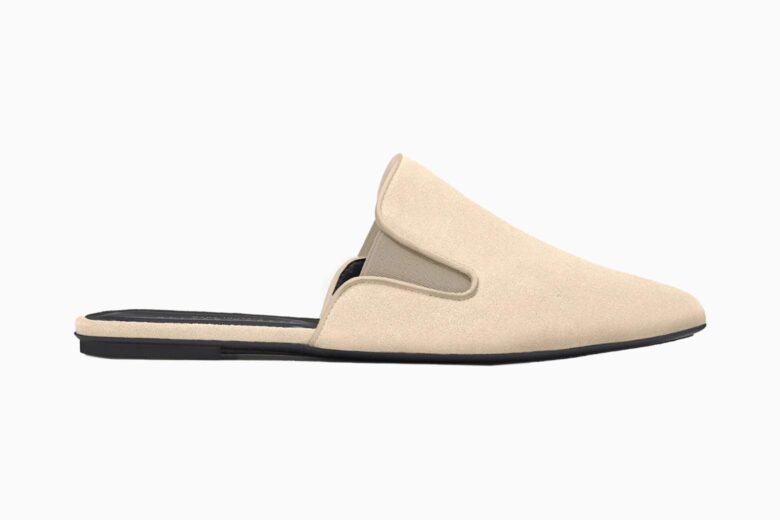 Oliver Cabell doesn't do luxury half-heartedly. And these sumptuous mules are no exception.
A pointed toe exudes modern minimalism. And Italian suede fabrics speak to timeless sophistication. Soft, flat soles can be worn for weeks on end. While neutral tones never get in the way of distinctive styles.
Best for: Luxury on luxury.
Manolo Blahnik Maysale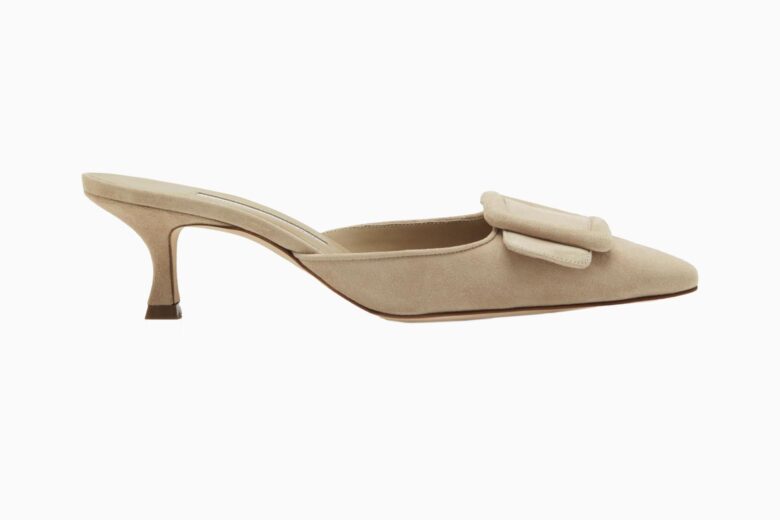 More is always more with Manolo Blahnik's iconic Maysale mule. They are renowned as Carrie Bradshaw's signature shoe. The large, statement buckle has been adored by all since it appeared on the runway. And a gentle kitten heel gives way to an effortlessly stylish stride. This timeless, suede shoe is an investment best to make sooner rather than later.
Best for: Fame manifested in fashion.
Saint Laurent Bianca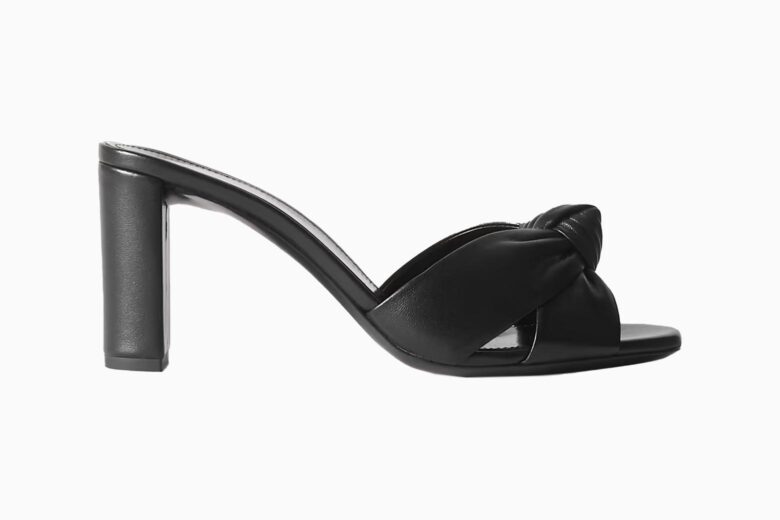 Saint Laurent knows fashion shoes for women. And we absolutely adore this brand's leather mule. A sleek, black colorway speaks to their inherent sophistication. While block heels and knotted straps embody an edgy attitude. And an open-toe silhouette is the perfect style to show off your Summer pedicure.
Best for: Striding into Summer with attitude.
Frequently asked questions about summer shoes for women