Allbirds have been making serious waves on the footwear scene in the last few years and have even earned themselves status as the world's most comfortable shoes. It's a bold claim—but we reckon it's pretty much true. They're one of our favorite sustainable sneakers brands for both comfort and value.
We're not the only people fawning over this New Zealand-based direct-to-consumer company. The brand has somewhat of a cult following, as well as celebrity fans such as Leonardo Dicaprio and Jessica Alba. So what makes Allbirds footwear so special?
First up, these are super sustainable sneakers. Allbirds aims to get its carbon footprint close to zero by 2030. A small supply chain, an emphasis on natural materials grown according to regenerative agricultural principles, and carbon off-setting—this company's dedication to going green is more than just talk.
And you don't even have to pay top dollar for these eco-friendly sneakers. Allbirds come in at between $98 and $145 a pair. Not super cheap, but given how long they last, they're undeniably great value. The minimalist design of Allbirds sneakers also makes them an incredibly versatile option, perfect for everything from commuting and traveling to casual weekend wear.
With so much exclaiming and enthusiasm around Allbirds sneakers, you'd be forgiven for thinking they can't possibly live up to the hype. But guess what? They do. We'll show why in this Allbirds shoes review, where we'll cover both their wool and tree fiber sneakers and the various models for both men and women.
Learn more about the story behind the Allbirds brand.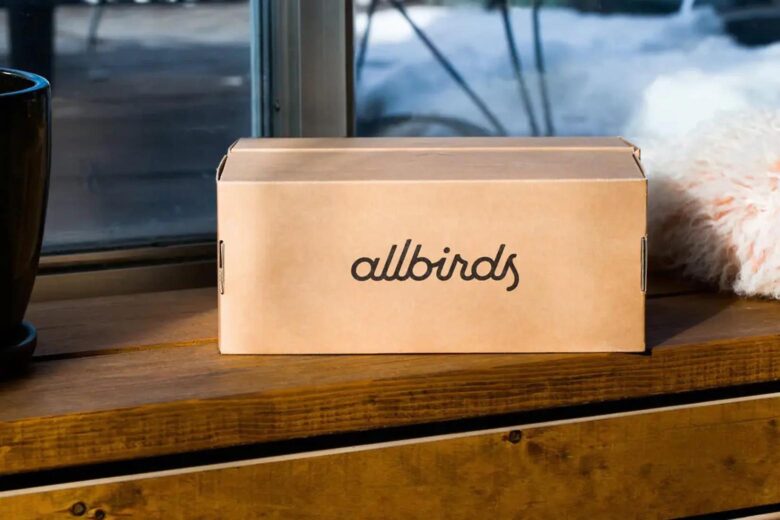 Allbirds shoes review: Our verdict
Allbirds is the now billion-dollar brand that first caught people's eye with their Wool Runners, made from merino wool. Here's why these sustainable sneakers should be your top choice for pavement pounding.
The pros:
Exceptionally comfortable. You can even wear them barefoot.
Allbirds footwear is made from sustainable and odor-resistant materials.
Not that expensive, given the quality and durability.
The cons:
Not suitable for high-impact sports due to lack of arch support.
No half-sizes. Go half a size up if you're in between.
The alternatives
Hands-on experience and benefits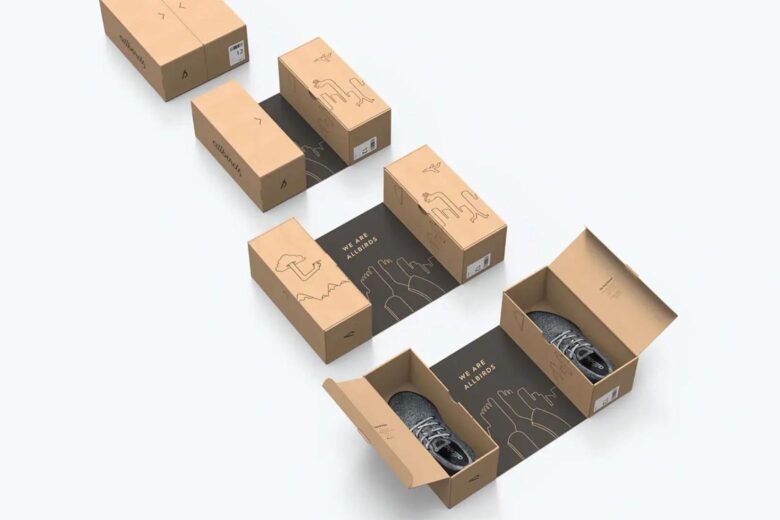 Unboxing and first impressions
At first glance, it's clear that Allbirds may be comfort sneakers, but they haven't resigned style to the back seat. You might not see them on a haute couture catwalk any time soon, but they're still pretty cool to look at. They're also not at all bulky. We can imagine slipping them into our suitcases for trips abroad.
Materials and craftsmanship
Natural and sustainable materials are one of the things that make Allbirds footwear unique. You've got soles made from the world's first sugarcane EVA foam, insoles made from castor bean oil, laces from 100% post-consumer recycled polyester (one recycled plastic bottle is equal to one pair of laces), and eyelets made from bio TPU.
But Allbirds' two main materials are merino wool and eucalyptus tree—hence the two types of sneaker. So what's better, Allbirds Wool vs. Tree?
Well, the merino wool is known for its warmth, softness, and coziness. It's one of the reasons you can wear Allbirds without socks. It's also breathable, temperature-regulating, odor-resistant, moisture-wicking, and machine washable.
Meanwhile, the eucalyptus tree is more summer-friendly, being breathable, lightweight, and slightly more rigid.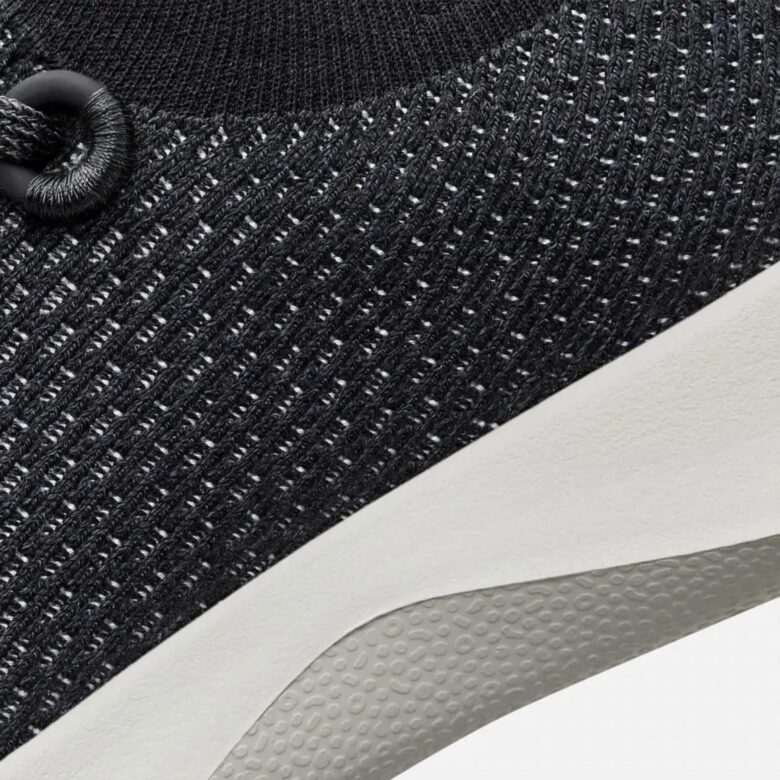 Aesthetic and design
Allbirds didn't set out to create the world's most stylish shoe. They're all about comfort. That said, these aren't orthopedic monasteries either. They're minimalist and streamlined with a cool athletic vibe. They're also available in a range of colors as well as a high-top style so you can pick accordingly.
Comfort, fit, and sizing
The big question. Are Allbirds sneakers really the world's most comfortable shoes?
In short, yes. With their spongy sole and ample cushioning, wearing Allbirds is a bit like wearing the best slippers. We didn't get any blisters during the break-in period (although we wouldn't recommend taking them on a day-long hike straight out of the box).
They're super soft, very snug, conform to your foot's movements as you stride around, and have great temperature regulation and moisture-wicking properties.
So do you wear socks with Allbirds? Well, you definitely don't have to. Sure, we'd probably don a pair if we were planning to be on our feet all day but for a quick dash to the shops, just go barefoot.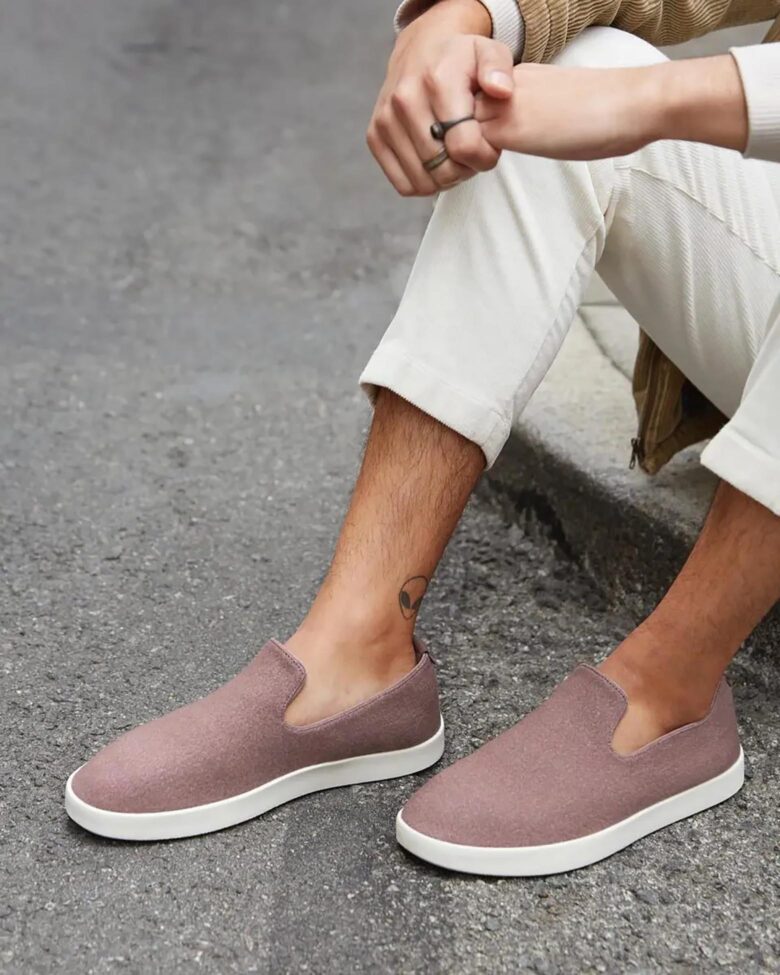 But with such a minimalist silhouette, do Allbirds have arch support? Surprisingly, yes. However, they don't quite deliver the support necessary for high-impact exercise. So can you run in Allbirds? Yes, but only the performance-running models such as the Dashers.
Allbirds fit those with wide feet very well as the material has a bit of give. But the brand doesn't do half-sizes. While they will stretch to your foot with a few wears, if you're wondering whether to Allbirds size up or down, we definitely recommend erring on the larger side.
Care and maintenance
Another thing we love about Allbirds footwear is the fact these sneakers are really low-maintenance. They don't get stinky, as we've discussed. But if you want to freshen them up anyway, simply stick them in the washing machine for a quick spin.
Just make sure to air-dry them afterward. This will take around 24 hours. And remember that the more you wash your Allbirds, the faster they'll fade and stretch.
You can also buy replacement Allbirds insoles for around $15.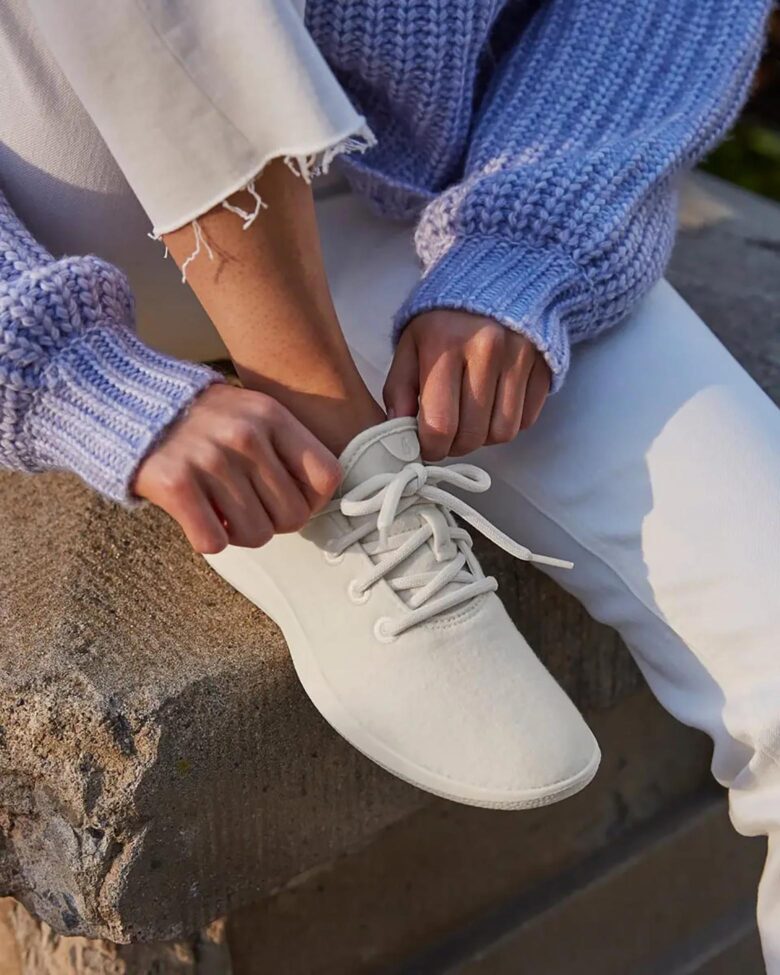 Price
Admittedly, Allbirds aren't the cheapest sneakers around, coming in at between $98 and $145 a pair. So are Allbirds worth it? As far as we're concerned, yes. Allbirds durability is impressive. They can last up to two years with almost constant wear.
The company also offers a 30-day guarantee. You can return or exchange these sneakers within 30 days, even if you've worn them out and about. Still worried about the price? Keep your eyes peeled for Allbirds sales and Allbirds discount codes.
Grab a pair of Allbirds sneakers if…
You're a go-getter, always on the move, seeking a pair of sustainable sneakers that will keep your feet cool, calm, and in a cocoon of cloud-like comfort.
Everyday sneakers
Tree Runners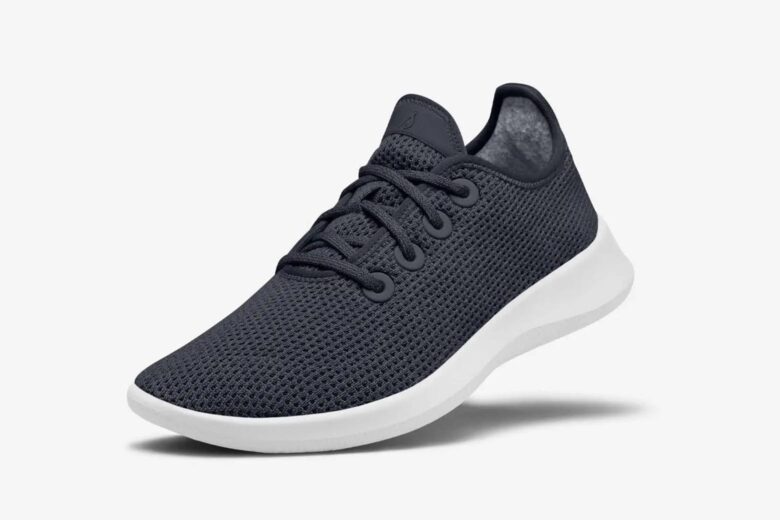 This is Allbird's casual everyday sneaker with a lightweight and slightly more breezy feel compared to the Wool Runners. Made from sustainable eucalyptus tree fiber, they are very breathable, perfect for summer, but also feature solid construction. Added bonus? They're machine washable and odor-resistant. (No wonder they made it into our list of the best sneakers for women).
Tree Pipers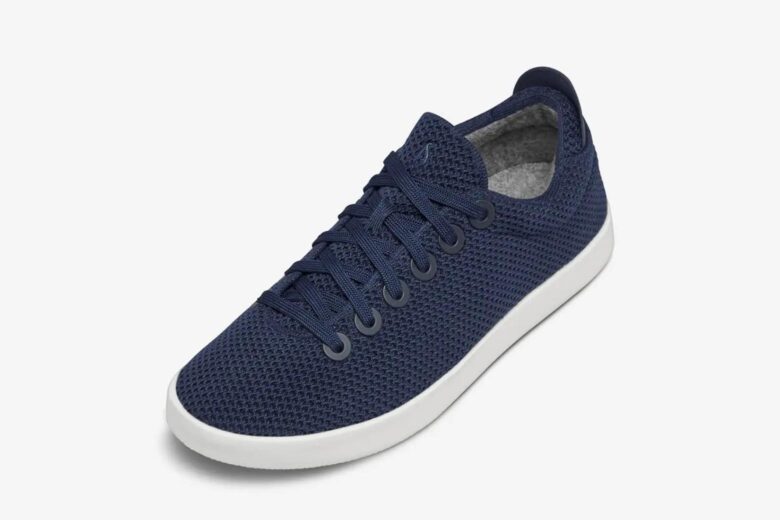 Looking for a pair of shoes that can rack up the miles? Try Allbird's Tree Piper. This eucalyptus tree version of the crowd-favorite Wool Piper is slightly more breathable while being just as eco-friendly, machine-washable, and superbly comfortable, with basically no break-in period required. Their classic and laidback style is also ideal for all-day, everyday wear.
Wool Runners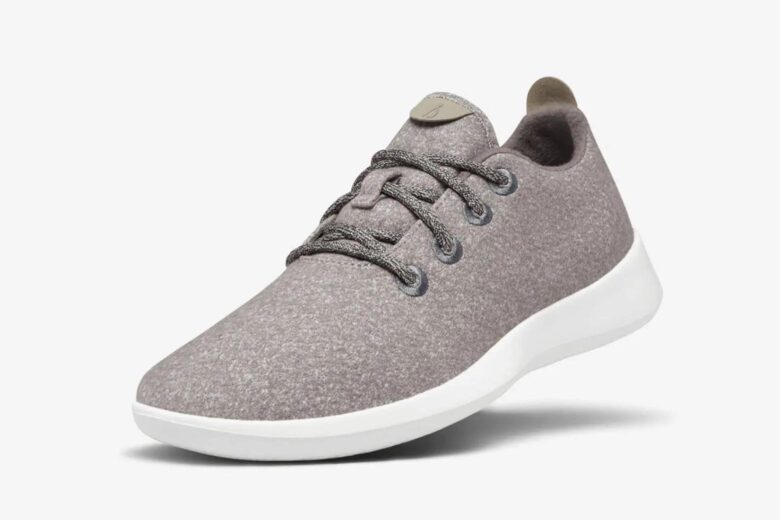 This is the brand's original sneaker—the one that got everyone talking. Made from ZQ Merino wool, it's soft, cozy, moisture-wicking, and stylish. Interested in the Wool Runners but concerned they won't hold up when thunder threatens? They also exist in a weather-resistant version known as the Wool Runner Mizzles, featuring a bio-based water-repellant shield.
Wool Pipers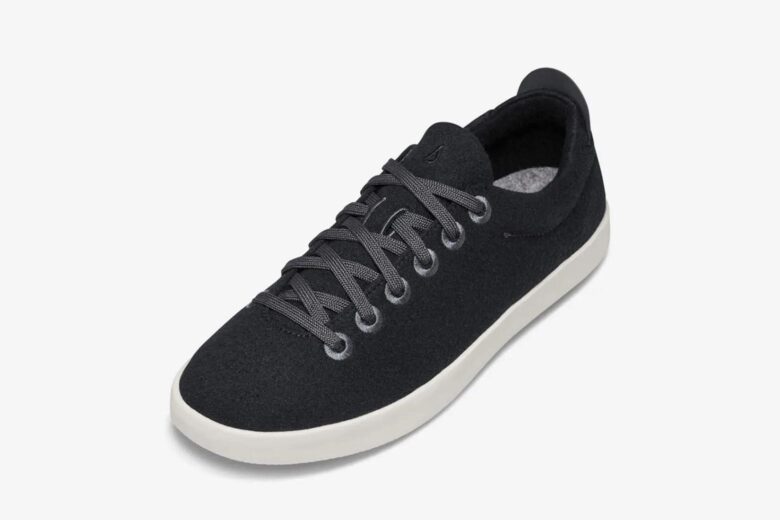 A slightly less athletic and more classically cool version of the Wool Runner, the Wool Piper is made of soft and sustainable merino wool, chosen for its great temperature regulation and odor-resistant properties. Check out the limited edition color schemes, including the red and white or teal and white combinations, perfect for Saturday-Sunday attire.
Running shoes
Tree Dashers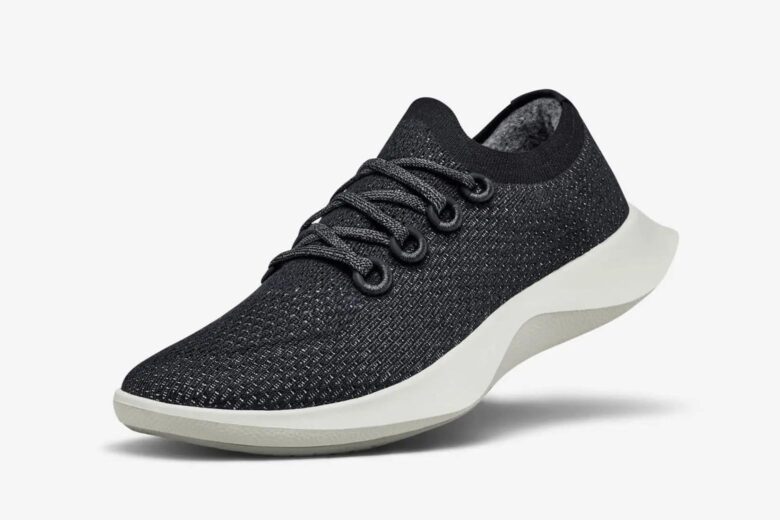 If you like Allbirds' everyday sneakers, but you want something with a bit more support for your next 10K (or casual jog), check out the Tree Dashers. Made from eucalyptus tree fibers and with a dual-density SweetFoam midsole made from sugarcane, they're sustainable and performance-ready. Supportive, stable, flexible, and well-cushioned, they also have the added bonus of being available in half-sizes.
Wool Dasher Mizzles – Mid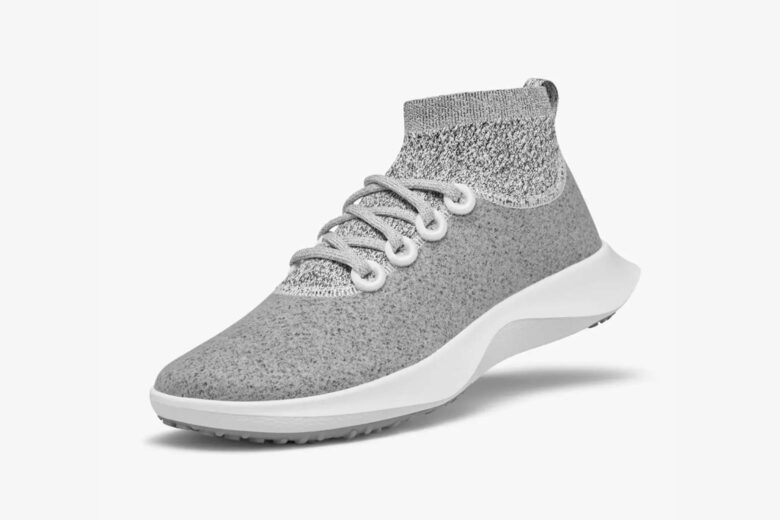 Make sure nothing stands between you and your daily run with these weather-ready Dasher Mizzles, made from merino wool with a puddle-safe water-repellent finish. They also feature a no-slip rubber grip and a mid-cut knit sock collar to make doubly sure your feet stay warm, snug, and dry.
High-tops
Tree Toppers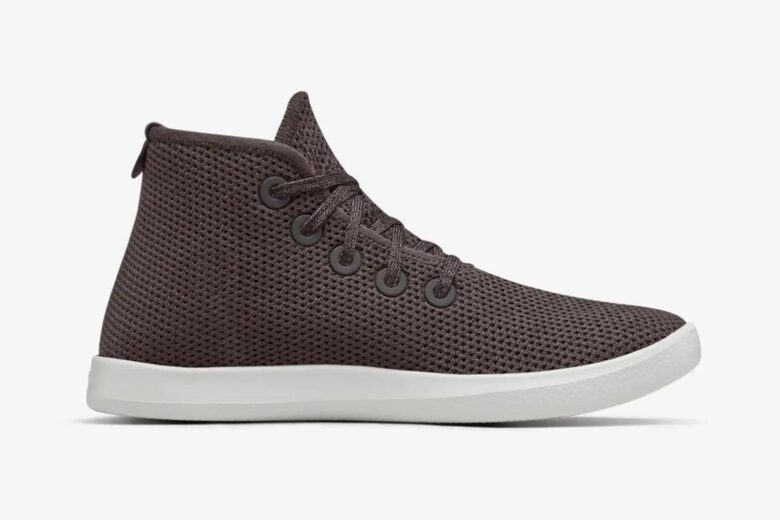 Made of the brand's eucalyptus tree material (naturally sourced from South Africa and grown with natural rainfall rather than artificial irrigation), the Tree Toppers feature a distinct high-top that's kind of like a sneaker boot, ideal for teaming with both pre and post-sunset outfits. They're slightly more expensive than other Allbirds styles but we're willing to pay more for the sleek urban vibe.
Wool Runner-up Mizzles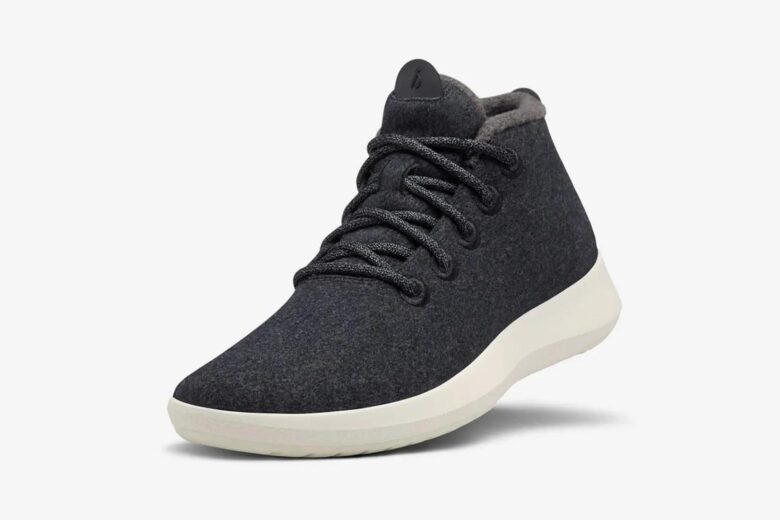 This is like a high-top version of the Wool Runner Mizzle. It's cool, classic, and water-repellant, perfect for the rainiest days. While some reviews say that the thick wool high top is a little bit bulky, others rave about how well these sneakers withstand slushy pavements with no soggy socks in sight.
Slip-ons
Tree Loungers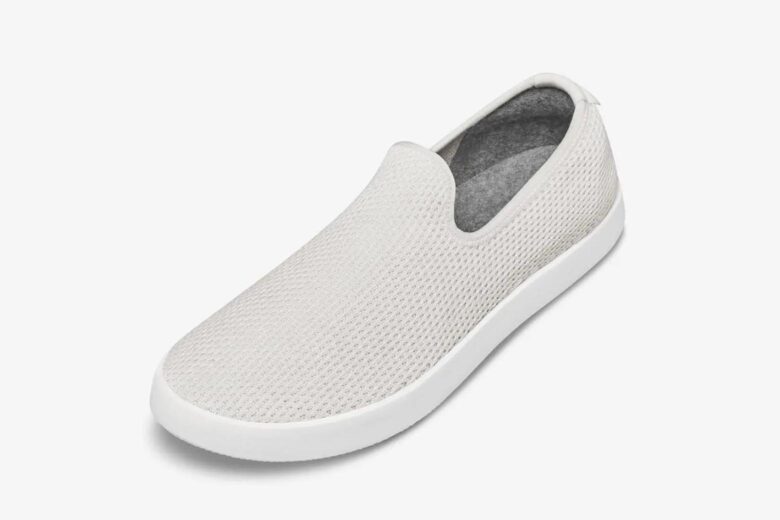 Sometimes there's too much going on in our lives to deal with laces too. So opt for a pair of low-effort and low-maintenance slip-ons with the Allbirds Tree Loungers. Perfect for the summer months, they're made from responsibly sourced eucalyptus tree fiber, are machine-washable, and offer a lightweight and breezy on-foot feel. They're kind of like the best slippers but better, even giving the world's best loafers a run for their money.
Wool Loungers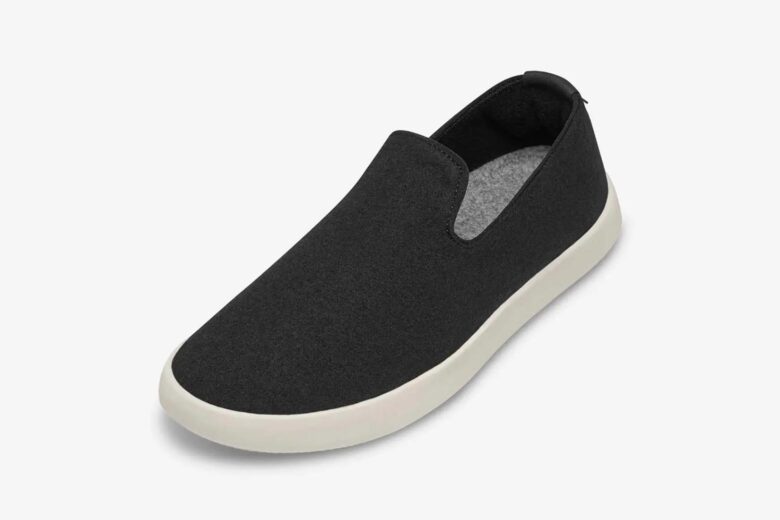 Like the sound of the Tree Lounger but want something for changing seasons when the temperature falls? Try the snug and cozy Wool Lounger. They're soft yet sturdy, similar to the most supportive of socks. A perfect demonstration of why wearing Allbirds is compared to walking on clouds, they can also last years of frequent wear. Plus, you can replace Allbirds insoles for just $15.
Boat Shoes
Tree Skippers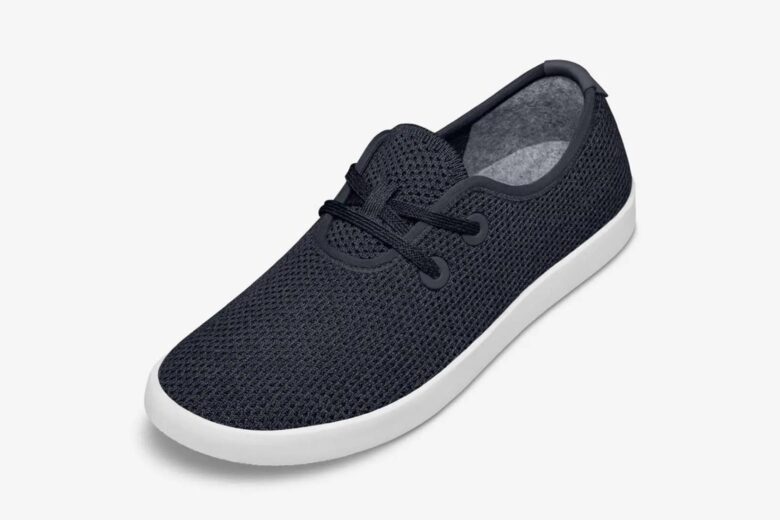 Some of the most relaxed and effort-free summer shoes we've come across, these cool and breathable sneakers feature fewer laces and a more open style so you can shrug them off without even having to bend over. Ideal for park hang-outs and summer holiday sightseeing, they're only available in the Tree fabric, but that's perfect for warmer weather.
Women Flats
Tree Breezers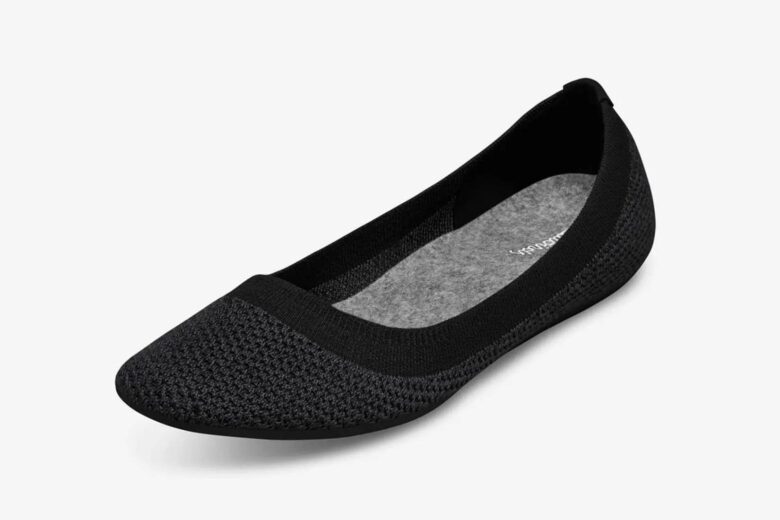 A new addition to the Allbirds' collection and one of the best flats for women we've come across, the Tree Breezers are a pair of classic ballet flats but with an added emphasis on comfort. While they're not as supportive as the brand's sneakers, they hold their shape well thanks to the eucalyptus tree material and ribbed collar and offer far more padding than your standard flats. Sure, they're not the most stylish, but when you consider the comfort levels, it's a small sacrifice.
What makes Allbirds shoes comfortable?
Allbirds really are some of the most comfortable shoes around. There are a couple of stand-out features that our feet love when it comes to Allbirds.
Firstly, there's the merino wool—super fine and soft, great at maintaining a pleasant temperature, as well as being moisture-wicking and odor-minimizing. The alternative material, eucalyptus tree, is more lightweight and breathable, ideal for summer months. With both, you'll only require a minimal break-in period.
Then there's the SweetFoam sole made from sugarcane, which contours to your feet and offers the perfect amount of bounce.
Of course, some of the brand's models are more comfortable than others. The Wool Runners are celebrated among fans for their comfort levels, for example, but the Tree Breezers, the label's version of ballet flats, are slightly less supportive and not so well suited to long periods on your feet.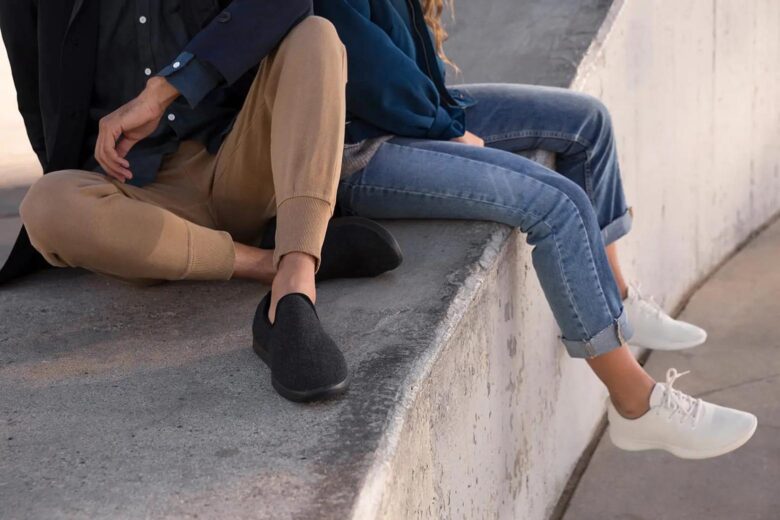 Are Allbirds shoes good for walking?
As we've already discussed in this Allbirds shoes review, Allbirds are great for walking in. They are some of the most comfortable shoes we've come across, thanks to their light and bouncy soles and breathable design. They'll also last around two years, even with almost daily wear. Plus, the brand also makes water-repellant versions known as Mizzles.
The brand's line of running shoes, which include the Dashers and Dasher Mizzles, feature slightly more support, making them a great choice for more strenuous walking as well as jogging.
Should you wear socks with Allbirds?
You can easily wear Allbirds without socks thanks to the super-soft merino wool—not at all itchy and also odor-resistant. If you're looking for a Tree version, we recommend the casual Tree Skippers.
However, if you're planning to walk all day, we recommend that you still wear socks to avoid rubbing.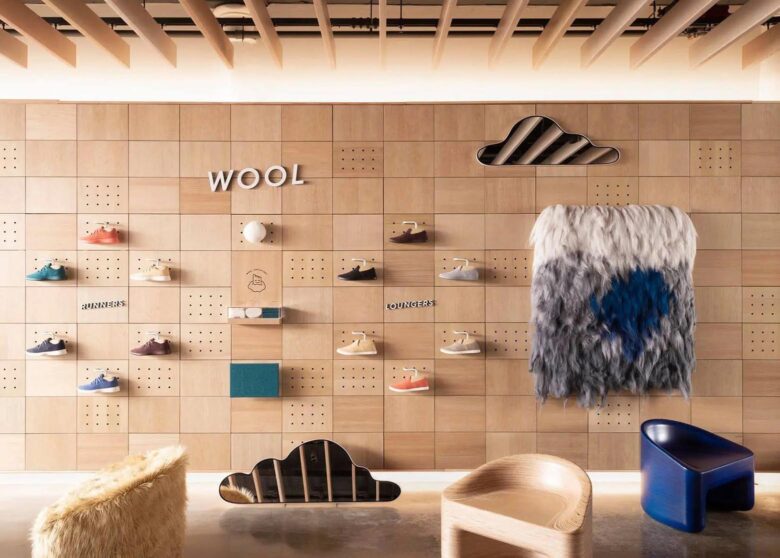 Where to buy Allbirds?
Allbirds are a direct-to-consumer company that sells shoes and other apparel online via their website. They've also opened a number of retail outlets in cities such as London, Berlin, Amsterdam, New York, Boston, Seattle, Chicago, and San Francisco.
Frequently asked questions about Allbirds
Are Allbirds really that comfortable?
Allbirds really are as comfortable as everyone says. They come in super soft and moisture-wicking merino wool or lightweight and breathable eucalyptus and feature a soft and bouncy sugarcane sole. People compare them to walking on clouds.
Do podiatrists recommend Allbirds?
Podiatrists recommend Allbirds sneakers for everyday walking. While experts point out that they don't have enough support for high-impact sports like running, they still offer enough shock absorption and cushioning for long periods on the move.
Why are Allbirds so popular?
Allbirds are popular for a number of reasons. Firstly, they're made of sustainable and natural materials. Two, they're supremely comfortable. And three, they're very low maintenance. You can just throw them in the washing machine. Check our Allbirds review to see they would work for you.
What is better than Allbirds?
Try Axel Arigato for ethically produced and high-quality sneakers with more street appeal. Oliver Cabell makes similarly priced sneakers with a sleek minimalist aesthetic. Koio is known for its Italian-crafted line of sneakers with timeless designs.