When the best of two much-loved design worlds from the East and the West merge, a new fashion frontier emerges, pushing the boundaries of creativity to become a favourite destination of those in the know.
Über-cool luxury sneaker brand Axel Arigato has captured the ubiquitous minimalism of Scandinavian and Japanese culture, and let their playful imaginations (not to mention impeccable taste) do the rest.
The result? Only the coolest sneakers you'll ever have the pleasure of wearing. And we don't say that lightly.
Rewind to Sweden, 2014. Co-founders Max Svärdh and Albin Johansson imagined a luxury-yet-accessible lifestyle brand, combining minimalist style with an edge and a touch of luxe.
Underpinning their trademark minimalism with luxurious details, their vision of premium yet affordable sneakers was promptly realised.
Bedecking the star-studded feet of celebrities like Bella Hadid, Justin Beiber, and Margot Robbie (to name a few), Axel Arigato's luxury sneakers are sure to inject a new spring into your every step.
Handcrafted in sunny Portugal, using the finest Italian materials, it's their meticulous craftsmanship that propels each sneaker into showstopping footwear you'll want to wear every day.
Hitting that elusive sweet spot between couture-quality craftsmanship and wallet-friendly affordability, that's just one of the many things this Swedish brand has got on point.
Oh, and even more good news: The brand started with sneakers, but Axel Arigato has since expanded its creative horizons with ready-to-wear and accessories for men, women, and mini trendsetters.
So, if 'effortlessly cool' is your modus operandi, make space in your wardrobe for Axel Arigato—trust us, you're going to need it.
Notice their exotic-sounding brand name? Of course, 'arigato' in Japanese means 'thank you'. However, scratch beneath the surface, you'll find the literal meaning is far more profound. Meaning 'difficult to exist', the subtext is this: precious, valuable things are hard to find. Well, au contraire, Axel Arigato, we say you make it look easy.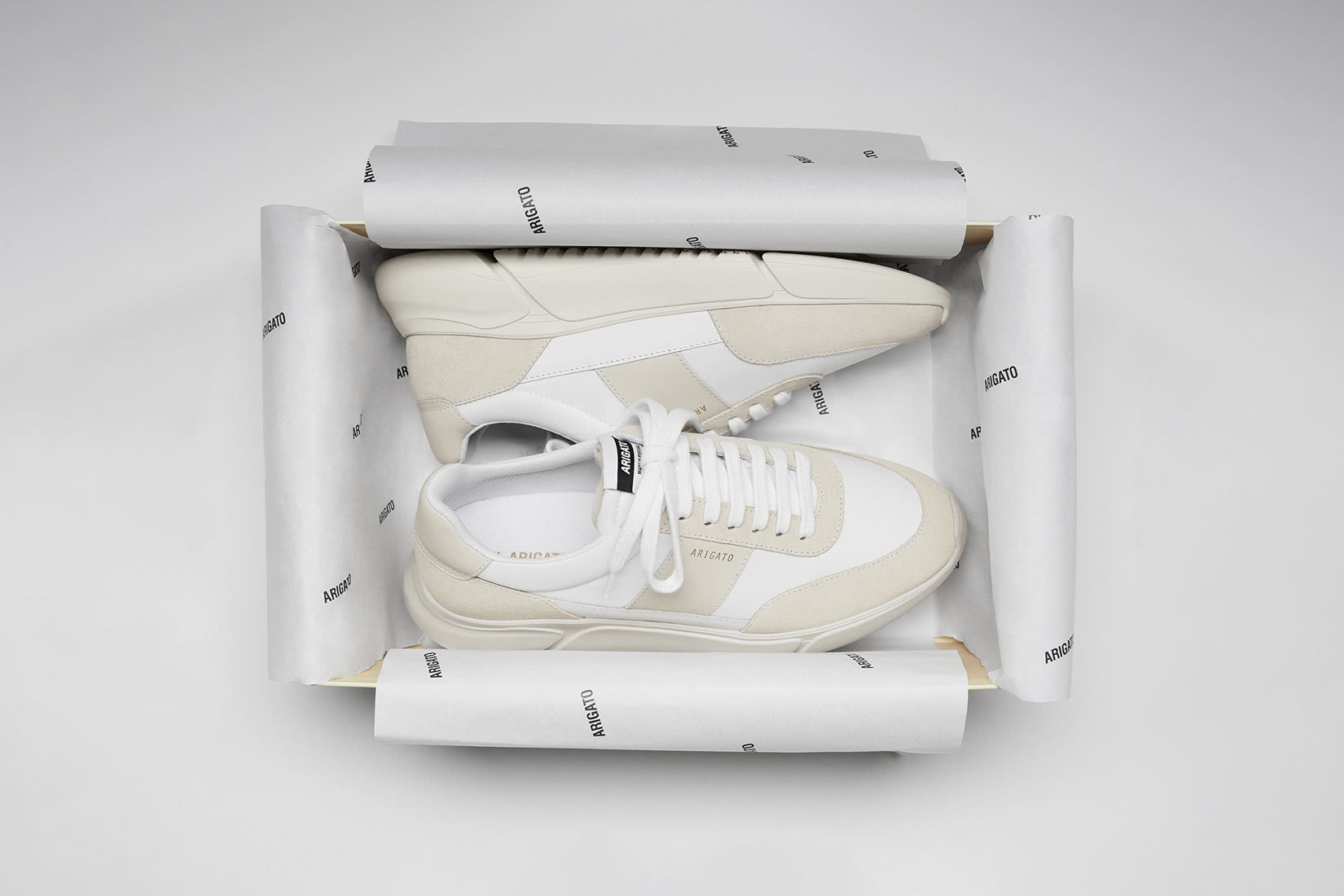 Creativity always afoot: power to the people
Axel Arigato embodies the future of socially-driven shopping, working to bring individuals and communities together through pop-ups, book launches, and album signings hosted at their stores.
Of course, this approach offers many-fold benefits: exciting events bring people together, nurture local talents, and thus, give back to communities. How often does a brand truly live up their mission? Spoiler: rarely.
They support their IRL events with a digital-first approach, too. By providing direct communication via social media, customers can give feedback, preferences, and be at the centre of product creation.
Not a brand to sit on their haunches, they're constantly creating, offering up a brand-new style every single week. Check their drop schedule online to get clued-up on up-and-coming designs so you can be miles ahead of the game.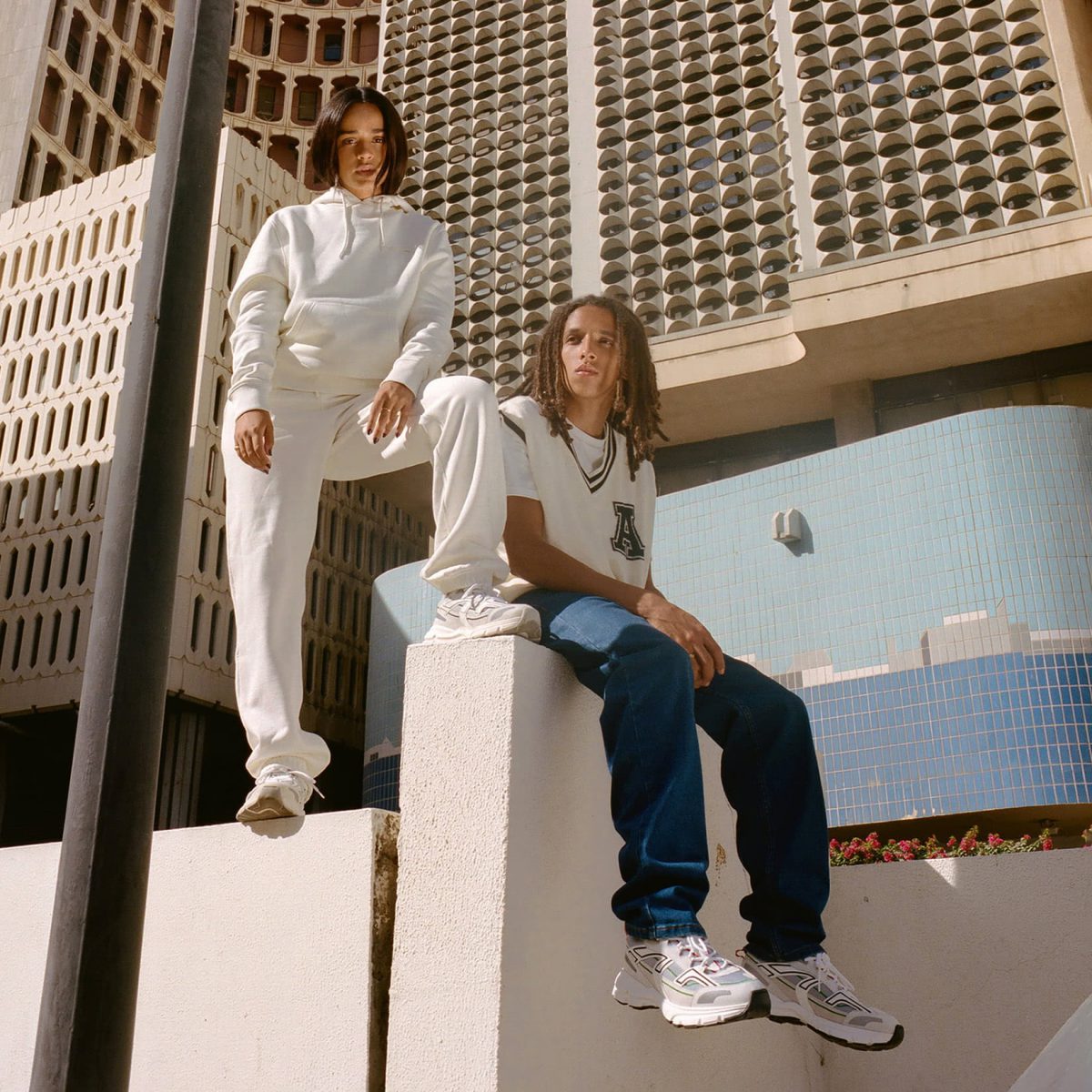 Step up: into sustainable sneakers
Converted yet? We certainly are. And check this: we haven't even started on their commitment to sustainability.
Animal-lovers rejoice: Axel Arigato leather is a by-product of the meat industry, and each tannery is fastidiously selected based on their environmental efforts and practices.
Leather aside, the Scandi brand is constantly working on ways to be more sustainable, aiming to incorporate sustainable practices into every aspect of business, from sourcing materials to day-to-day operation.
The sneaker spotlight: our favourite picks
One of our favourite young luxury brands, Alex Arigato is giving traditional luxury sneakers a run for their money. Keep scrolling for a sneak(er) peek of our go-to pairs to wear on-repeat, keeping your feet comfy and stylish come rain or shine.
4 selected styles for the sleek man's wardrobe
4 must-haves for the well-shod woman