Smart casual, business casual and cocktail attire—they all speak to a semi-formal way of dressing, but with subtle twists. Naturally, many outfits resonate with more than one of these semi-formal dress codes. But if you've received an invitation that stipulates smart casual attire specifically, there are a few ways to really nail the brief.
Maybe it's a pair of leather skinnies and an off-the-shoulder blouse for a smart-casual dinner. Perhaps it's a dressy jumpsuit styled with raffia wedges for a smart casual wedding. It could be an oversized blazer and tailored trousers for the office. Or it could be a midi skirt and cashmere turtleneck to brunch with girls. Whatever the occasion, finding a smart casual outfit that is equally suitable and stylish is no small feat. 
Unless you have a guide to women's smart casual attire written by sartorial experts (that being us) and then it couldn't be easier. From unpacking the dress code to style tips to actual smart casual outfit ideas (prioritizing sustainable fabrics, of course) to where to buy them, we've got all the intel for how to impress at your next smart casual soiree.
Plus, our guide to men's smart casual attire has got your man covered, so you needn't worry about him, either.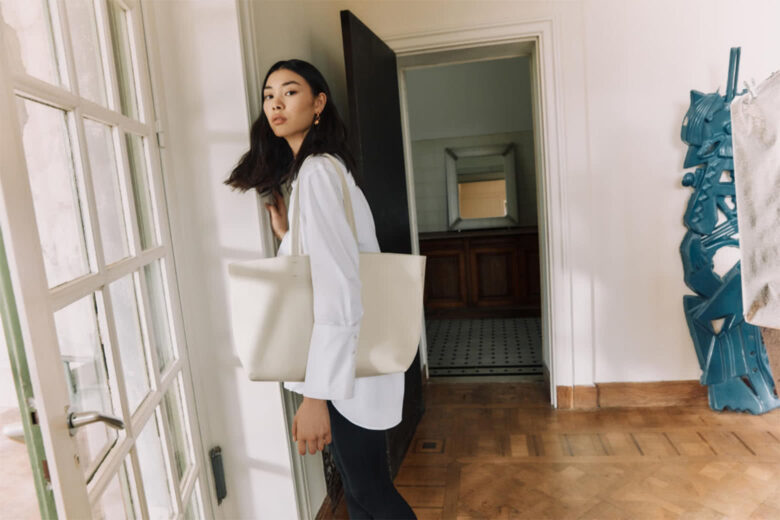 What is Smart Casual attire
The term "smart casual" was initially associated with men's clothing in the 1920s, indicating that suits made of lighter fabrics and in unconventional colors could be worn to specific events. However, over time, the term has expanded to include women and is now commonly used for various types of occasions, making it slightly more intimidating to dress for smart casual events. So what is a smart casual dress code for women?
Smart casual falls between formal attire and casual wear. It maintains a neat and polished appearance, allowing for the incorporation of various colors and combinations. For example, a women's leather jacket is versatile enough to complement both formal and informal outfits.
When to wear Smart Casual attire
Smart casual is a widely used dress code, suitable for various occasions that require a blend of casual and formal styles. It is often acceptable for dining at upscale or trendy restaurants that don't have a formal dress code. Cultural events such as art gallery openings or theater performances may call for smart casual attire. It is common for wedding invitations and festive soirees to stipulate a smart casual dress code. And these days, many workplaces have also adopted a smart casual or business casual dress code, allowing employees to dress comfortably while still appearing professional.
Fortunately, the nature of the occasion usually serves as a helpful sartorial guide. And it's important to consider factors like the event's purpose, venue, and the presence of other guests when picking out your smart casual ensemble.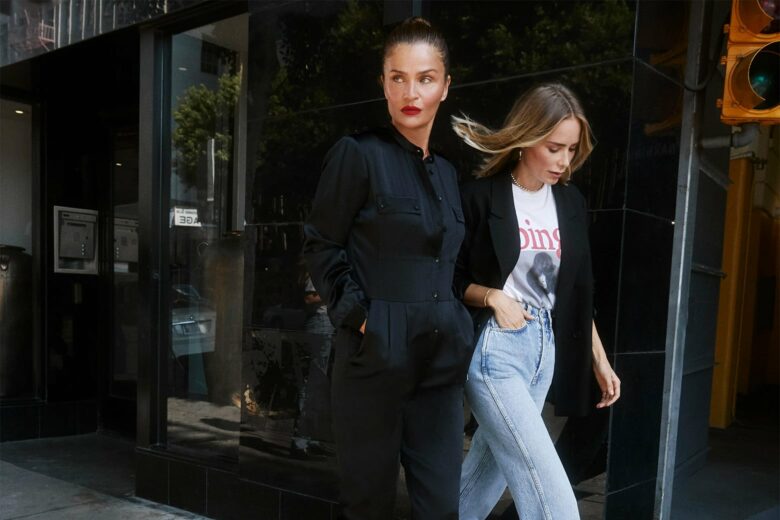 Smart Casual attire: Style tips
The do's and don'ts of nailing the smart casual brief.
Smart Casual attire don'ts
Don't wear too many prints: Avoid complicated detailing such as exotic patterns, slogans and graphics.
Don't wear anything too revealing: Deep neck plunges, short hemlines, mesh fabrics and sometimes even strappy tops are deemed inappropriate for smart casual events.
Skip clothing that is overly formal: Business wear and evening gowns are too over the top for smart casual attire.
Avoid excessive or flashy accessories: They may overpower the look and take away from your outfit's understated sophistication.
Don't wear flip-flops: This shoe style is too casual for smart casual.
Don't let your undergarments show: Revealing bra straps and underwear lines does not speak to a polished aesthetic.
Don't wear wrinkles, stains or neglect grooming: Always a no, but even more so for smart casual occasions.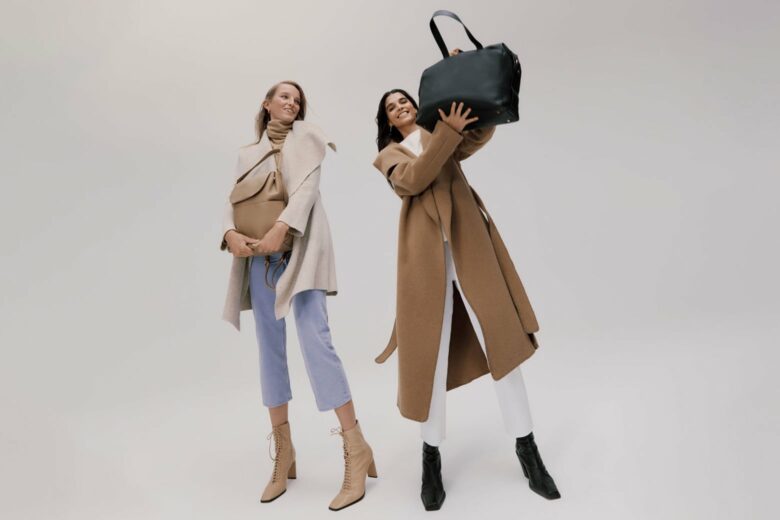 Smart Casual attire do's
Aim for a polished and put-together appearance: A simple knee-length dress or chic pair of trousers will do the trick — both of which can be just as dressed up with a blazer.
Opt for well-fitted clothing that flatters your body shape: Avoid overly baggy fits and oversized silhouettes unless it's a more formal garment like a blazer.
Choose high-quality fabrics and sustainable materials: Nothing exudes sophistication and class like natural linens, silks, organic cottons and cashmeres.
Incorporate a mix of casual and dressier elements in your outfit: It's all about hitting that elusive sweet spot between relaxed and refined.
Experiment with different colors and textures to add interest to your look: While muted neutrals are always a safe bet, many smart casual events (such as weddings) call for brighter hues and fashion-forward fabrics.
Accessorize tastefully with items such as belts, scarves, or statement jewelry: When it comes to accessories, less is more, but don't avoid them altogether. Accessories are an easy way to dress up a casual outfit or dress down a smart ensemble.
Pay attention to hair, nails and make-up: Well-maintained hair and nails are a must, while natural-looking makeup is usually recommended.
Smart Casual outfits
Need even more inspiration? These smart casual women's outfits are all you need to rock this dress code fashionably.
Smart casual dresses
With Kate Middleton as our muse for smart casual dresses, we recommend a midi wrap dress made from quality fibers such as silk or viscose. Unless you plan to really dress it up, we would steer clear of casual materials like cottons and denims. But if your dress does veer towards the casual side, there's usually nothing that a pair of sleek pump heels can't sort out.
When it comes to colors, neutrals are usually considered more sophisticated, while vibrant hues and prints are considered more casual. You'll want to bear this in mind, depending on the nature of the event and how you plan to style your smart casual dress.
Smart casual jeans
Smart casual jeans are where the dress code can become really ambiguous. Are denims appropriate at all? For occasions like weddings and office soirees we would avoid them all together, but if it's a smart casual dinner or cultural event, there are a few ways to make jeans smart casual. Firstly, opt for a pair that is well-fitted in a darker shade like indigo or black. And always (always) avoid ripped or frayed style. Next, combine your jeans with more formal elements such as a fitted button-down shirt, blazer or heels to complete the outfit and maintain the polished aesthetic. See our curated list of the best denim brands for all our favorites.
Smart casual tops & blouses
A pretty blouse offers a laidback vibe that complements most smart casual outfit ideas. When creating a smart casual outfit, start by selecting the blouse and then build the rest of the outfit around it. If the blouse features patterns, embellishments, or ruffles, balance the look by opting for a sleeker bottom half, such as a dark pair of jeans or color-block culottes. On the other hand, if the blouse has a more minimal design, you can incorporate more volume in the bottom half, such as a full-circle skirt or wide-legged pants.
For an easy-to-wear and chic smart casual outfit, choose a floatier fit blouse and tuck it into a muted midi skirt for a modern minimalist aesthetic that perfectly aligns with the smart casual dress code.
Smart casual shorts
Albeit a more popular choice for smart casual attire, pants and skirts are not the only choices for bottoms. Shorts (as long as they aren't your typical denims) can also be worn for this dress code when styled appropriately. To create a smart casual look with shorts, a higher level of polish and greater attention to detail are required. This can be achieved by choosing longer, tailored or pleated iterations in high-quality fabrics and neutral hues. These more-refined styles, paired with smarter tops, heels and dressy accessories, are usually sophisticated enough to meet the standards of a smart casual dress code.
Smart casual jackets & blazers
Not only is a blazer always on-trend, but it's also quintessentially smart casual. We love an oversized blazer styled with skinny jeans and block heels for a look that perfectly balances smart with casual. Longline blazers and sleeveless iterations also add a chic twist to the office staple, especially when paired with matching pleated pants or skirts.
Looking to steer clear of an office aesthetic altogether? Blazers aren't your only smart casual outerwear options, a sleek leather jacket (see our favorite leather jackets for the best options) or sophisticated bomber jacket can be just as punchy and allow for more formal accessories such as kitten heels, clutches, and statement jewelry.
Smart casual shoes
Selecting the right shoes is crucial when dressing according to a specific dress code. It's important to strike a balance between chic and comfortable footwear, ensuring your outfit achieves a certain level of sophistication without appearing overly formal. Oxfords, ballet flats, and loafers are excellent choices for achieving a smart casual look. Ankle boots, wedges, and low-to-mid heels (see our guide to the different types of heels) are also acceptable options.
If you opt for high heels, pair them with more relaxed elements such as jeans to maintain a casual balance. On the other hand, avoid ultra-casual shoes such as running shoes or slides. And always ensure that your shoes are clean and scuff-free.
Smart casual jewelry & accessories
When styling your smart casual outfits, choose pieces that enhance your overall look without overpowering it. Statement necklaces can be worn to add elegance and a personal touch, while delicate pendants speak to a more refined aesthetic and understated sophistication. Small hoops, studs, or dainty drops are effortlessly versatile. And more exaggerated earrings are perfect for dressing up a more casual ensemble. Sleek and subtle bracelets or bangles are an easy way to infuse a stylish edge without getting carried away. And a few simple rings add that finishing touch.
Just beware not to over stack or over layer different designs. If you're doubting your accessory selection, opt for the less is more approach.
Smart casual bags
Our golden rule for dress codes: don't underestimate the difference that a bag can make. And while the right bag has the power to elevate your ensemble and make it more suitable for a specific occasion, the wrong bag does exactly the opposite.
When it comes to a smart casual dress code, it's really all about balancing what you already have going. If your outfit tends toward casual, dress it up with a cute clutch or crossbody. And if your outfit tends toward smart, you could probably get away with a bigger tote or slouchy bucket bag. The only silhouette we would never really recommend for smart casual is a backpack—unless it's to go to the office and everyone else is doing it.
Smart casual attire colors
Smart casual colors are less restrictive than other semi-formal dress codes such as business casual and cocktail. Ultimately, it depends on the invitation and the nature of the event, but if you're still stuck, these color-matching guidelines are a failsafe:
Neutrals: You can seldom go wrong with colors like black, white, gray, beige, and navy for smart casual attire, unless it's a summer wedding or day-time event and then a pop of color is often encouraged.
Earth Tones: Earthy hues such as olive green, camel, burgundy, and mustard yellow add warmth and depth to smart casual outfits. They are also extremely versatile and easy to mix and match.
Jewel Tones: Rich and vibrant jewel tones like emerald green, sapphire blue, ruby red, and amethyst purple epitomize elegance and luxury, making them perfect for evening soirees.
Pastels: Soft and muted, pastel shades like blush pink, powder blue, lavender, and mint green exude femininity. Want to feel dainty and pretty at the next baby shower or girl's brunch? Opt for pastels.
Pops of Color: Adding pops of bright colors like red, yellow, or cobalt blue can inject energy and personality into your smart casual look. Depending on the occasion, vibrant hues are best worn as accents, accessories or statement pieces.
Smart casual vs business casual
Smart casual and business casual both refer to semi-formal dress codes but with a nuanced edge. The main difference between smart casual and business casual is that smart casual lends itself to more fashion-forward ensembles, while business casual is quintessentially professional. Bear in mind that the difference is very subtle and many outfits fall into both categories. For example, a neutral blazer and tailored trousers can be worn to smart casual events and business casual events. However a bright blazer may be more appropriate for smart casual dress codes. Similarly, a fitted midi dress may be just as suitable to the office space as it is to a smart casual soiree, while a patterned midi wrap dress would only work at a smart casual event like a wedding.
See our guide to Business Casual for women if you wish to dive deeper into this particular dress code.
Where to buy smart casual outfits and the smart casual attire brands you need to know
From capsule wardrobe classics to statement designer pieces, head to our list of the best women's websites to carefully curate your smart casual wardrobe.
Cuyana
Cuyana, renowned for its timeless capsule wardrobe essentials, is our ultimate digital destination for building a smart casual capsule wardrobe. Embracing the concept of "fewer, better things," the brand meticulously curates high-quality, versatile garments that effortlessly blend relaxation with refinement. From neutral wrap midis to comfortable tailored pants and elegant ruffled blouses, their collection offers a diverse range of pieces that capture the essence of sophistication and ease.
Is love at first wear a thing? It is now. Cuyana (meaning 'to love') urges us to love our curated closet now and forever. Read our dedicated Cuyana brand story to learn more.
LilySilk
LilySilk offers high-quality silk garments, perfect for an elevated aesthetic and smart casual attire specifically. The brand's comfortable wide-leg palazzos exude elegant comfort. Its signature, versatile silk blouses lay the foundation for a smart casual wardrobe. And we just adore LilySilk's delicate wrap dresses paired with a more professional blazer.
Anine Bing
Anine Bing, being an edgy professional woman, possesses a deep understanding of power dressing within the realm of fashion-forward sophistication. The eponymous label itself shares this knowledge and skillfully combines functionality with style. Embracing straight lines and clean color palettes, the Scandi-American brand crafts clothing suitable for everyday wear and smart casual soirees alike. For a casual Friday classic, consider pairing an oversized blazer with straight dark jeans. And for a day-to-day polished aesthetic, you can't go wrong with the minimalist brand's silk co-ord sets.
Learn more about this Scandinavian-meets-Cali-cool brand in our dedicated Anine Bing story.
Anthropologie
Anthropologie's bohemian aesthetic strikes a balance between relaxed comfort and elegant sophistication, making it ideal for smart casual dress codes. With feminine details like lace, ruffles, and floral patterns, their collection offers a range of free-spirited pieces with an underlying sophistication. From one shoulder ruched tops to asymmetrical square neck midis, Anthropologie has options to dress every smart casual occasion.
WHBM
Thriving on the allure of opposites, White House Black Market draws inspiration from the contrasting interplay between black and white. Balancing subtlety with strength, it exudes an understated elegance that fuses contemporary minimalism with timeless classics. And with an extensive collection of closet staples, such as statement slip dresses and tailored blazers, WHBM marries everyday dichotomies, including the contradiction between smart and casual.
Luisaviaroma
Embodying the spirit of la dolce vita, Luisaviaroma is the digital equivalent of meandering through Milan boutiques. With an impressive collection of over 600 luxury brands, including esteemed names like Saint Laurent and Valentino Garavani, each piece is meticulously chosen for its exceptional quality and chic elegance. Whether you're in search of elegant satin blazers, the perfect block heel or Italian-inspired silk shirts, Luisaviaroma has got you covered—in style and sophistication.
Net-a-Porter
Featuring an extensive collection of luxury designer brands—from renowned labels like Alexander McQueen and Gucci to on-the-rise labels—Net-a-Porter is a well-known go-to for curating an arsenal of high-quality smart casual outfits. Think: ruffled chiffon midis, longline linen blazers and pleated crepe pants. While Italian leather loafers and bedazzled satin totes position themselves as the perfect complement to complete your smart casual ensemble.
Farfetch
As a pioneer in the online luxury industry, Farfetch excels at connecting esteemed fashion designers with discerning wardrobe curators. With a remarkable assortment of minimalist midis, silk sets, tailored trousers, put-together jackets and understated accessories, carefully sourced from over 300 boutiques worldwide, Farfetch ensures that we nail the smart casual brief with confidence and a fashion-forward edge.
Frequently asked questions about smart casual attire for women