The history of Hamilton watches reads like a deep dive into the American dream. These versatile and affordable timepieces are known not just for their rugged durability but also for their regular appearances in pop culture.
Watch of choice for America's railroad workers. Timekeeping companion for WWII troops. Cameo roles in iconic Hollywood movies and on the wrist of King of Rock 'n' Roll, Elvis Presley. Hamilton watches are intimately linked to the Land of Opportunity—and yet these days, these luxury watches are made in Switzerland.
At a glance
| | |
| --- | --- |
| | |
| Industry: Watches | Founded: 1892 |
| Headquarters: Switzerland | Founder: Abram Bitner |
| Watch Collections: field watches, dive watches, pilot watches, and dress watches | Parent organization: The Swatch Group |
| Annual Revenue: $18 million USD | Website: hamiltonwatch.com |
Hamilton watch price
How much does a Hamilton watch cost?
Hamilton is a great entry point to the world of luxury watches with a range of timepieces for every taste and occasion and prices starting at $345 for an entry-level Hamilton Khaki Field watch. Hamilton watch prices for a Hamilton Ventura watch start at $725. At the other end of the price spectrum, some Hamilton watches can cost up to $11,000.
What is the most expensive Hamilton watch?
The most expensive Hamilton watch is currently the Hamilton Ventura Quartz Gold Limited Edition at $11,000, featuring a 14K yellow gold case, black dial, and 50 m of water resistance. There are only 130 pieces in total.
See how this compares to the world's most expensive luxury watches.
What is the cheapest Hamilton watch?
The cheapest Hamilton watch is a Hamilton Khaki Field watch with prices starting at $345. You can also pick up a Hamilton American Classic for $425. Hamilton watch prices for a Hamilton Jazzmaster start at $445.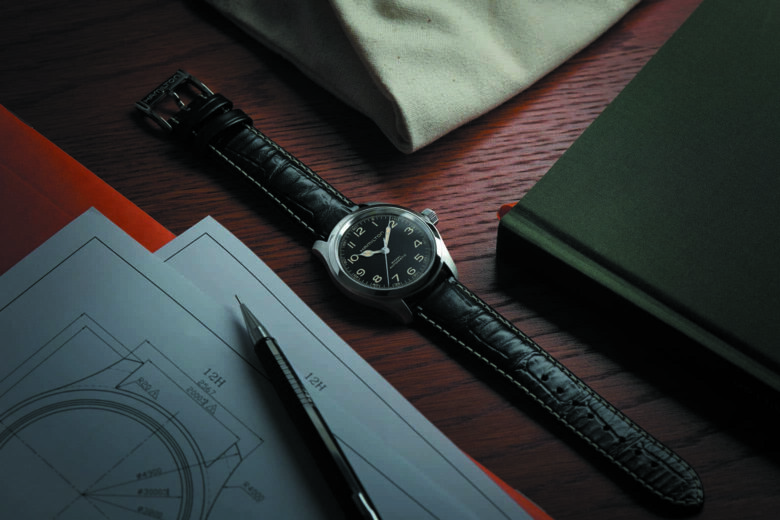 About Hamilton watches
History of Hamilton watches
During the late 1800s, the American railroad industry was beginning to boom and its workers required highly accurate timepieces. The Hamilton Watch Company, which was established in 1892 in Lancaster, Pennsylvania, launched its Broadway Limited railroad watch a year later to allow for improved precision and better synchronization of railroad timekeeping. This timepiece would later become the official watch of the American Expeditionary Forces.
In 1912, Hamilton released the Railroad Pocket Watch, further cementing the watch brand's role as the dominant supplier to America's largest transportation system.
In 1918, a Hamilton watch was chosen to accompany pilots on the first-ever U.S. Airmail delivery, flying from Washington to New York and beginning the company's long-standing alliance with the aeronautical industry.
Indeed, in 1926, a Hamilton watch was on the wrist of Admiral Richard E. Byrd on his flight to the North Pole. During the 1930s, Hamilton also became official watch provider to four major US airlines: Eastern, TWA, Northwest, and United.
During WW2, Hamilton Watch Company focused solely on creating timepieces for America's armed forces. These included bomb timers for the Air Force as well as Navy chronometers. In fact, Hamilton's marine chronometers reportedly averaged half a second per day, making them the most accurate marine chronometers of the time. These would later inspire the Hamilton Khaki Navy Pioneer collection.
In 1943, the US Army and Navy presented the Hamilton Watch Company with the 'E' Award for excellence. ​​
In 1951, Hamilton watches starred in the WWII-inspired Hollywood movie The Frogmen, and in 1957, the company launched the Ventura, the world's first battery-powered watch. A decade or so later came the Pulsar, the original digital wristwatch, featuring an LED screen.
In 1974, Hamilton was bought by the Swatch Group and in 2003 its facilities were transferred from the USA to Biel, Switzerland.
The watch company created two of its own automatic calibers, the H-21 and H-31, in 2011. These were followed by the H-10, H-30, and H-40 three years later.
Interesting facts about Hamilton
According to Hamilton advertising, in 1912, almost 56% of the engineers, conductors, and train workers on the railroads of America carried Hamilton timekeepers.
In 1928, Hamilton presented its popular Piping Rock wristwatch to all of the team members of the New York Yankees when they won the baseball World Series that year.
During WW2, Hamilton would produce over one million military watches.
Elvis Presley wore a Ventura in the 1961 movie, Blue Hawaii.
More recently, Hamilton created watches for the movies Interstellar and The Martian.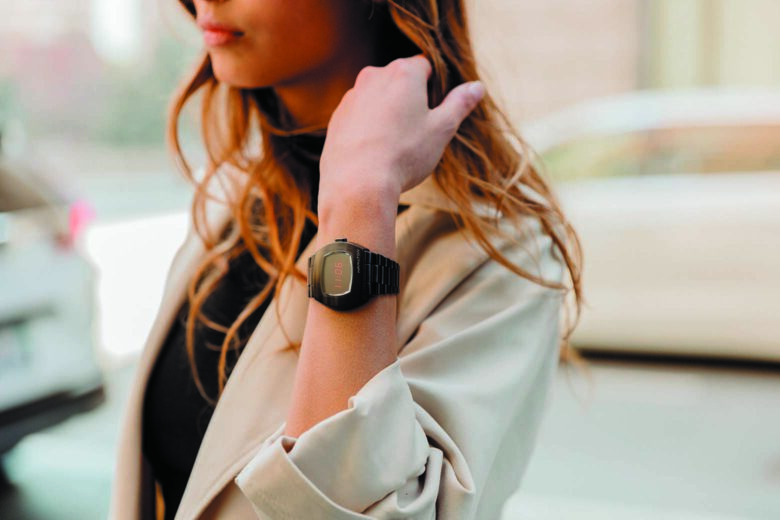 Hamilton product range
Hamilton currently divides its product line into seven watch categories, each with a distinct function and mood.
First, you have the Hamilton American Classic. Just as it sounds, this watch series offers a quintessentially American aesthetic with retro styling.
Then there's the famous Khaki line of watches, split into three categories. There's the Hamilton Khaki Field collection, a military watch in the truest sense; the Hamilton Khaki Navy collection of dive watches; and the Hamilton Khaki Aviation collection—pilot watches with a sleek vintage feel.
Next, there's the Hamilton Jazzmaster collection: functional yet sophisticated timepieces in a range of color combinations.
One of the brand's most famous collections is the Hamilton Ventura watch series with its distinctive angular dial.
And, finally, there's the Hamilton Broadway: dress watches for smart casual daily wear and understated elegance.
Signature materials and craftsmanship
Hamilton watches have always been defined by their commitment to durability and reliability.
The brand's watches for men were originally marketed to railroad workers. When the watch company first started out, there was no standard for timekeeping on the railroads. Discrepancies in conductors' timepieces led to accidents. Hamilton's 1902 926 pocket watch featured a movement with 17 rubies, which created very low amounts of friction. This improved the accuracy of the watch and helped with reliable timekeeping on the tracks.
Another Hamilton innovation is the patented Elinvar hairspring. While traditional steel hairsprings could change in elasticity according to temperature, Hamilton's nickel-steel Elinvar alloy canceled out these effects, as well as being both antimagnetic and almost entirely corrosion-resistant. This allowed Hamilton watches to meet and beat railroad accuracy standards of the day (±30 seconds per week).
Hamilton watches are also known for their legibility, with white dials, black Arabic numerals, and high-contrast hands. Meanwhile, the brand's modern-day range of field watches features authentic details such as small cases, fake patinas, mechanical movements, and matte finishes, making these timepieces feel as though they really have just come returned from the trenches.
Other trademark Hamilton creations include the Ventura, the first electronic watch in the world, notable for its cutting-edge shield-shaped case.
Finally, there's the Hamilton Pulsar, the world's first digital watch, and a revolutionary timepiece when it was first announced in 1970 with its solid gold case. It also appeared on the wrist of Roger Moore as James Bond in Live and Let Die.
Where is Hamilton made?
Hamilton watches were originally made in a factory in Lancaster, Pennsylvania but production moved to Biel, Switzerland in 2003, where you'll also find the company headquarters today.
Brand values
| | |
| --- | --- |
| Vegan options: | No |
| Carbon-neutral: | No |
| Gives back: | Yes |
Hamilton watches
Hamilton American Classic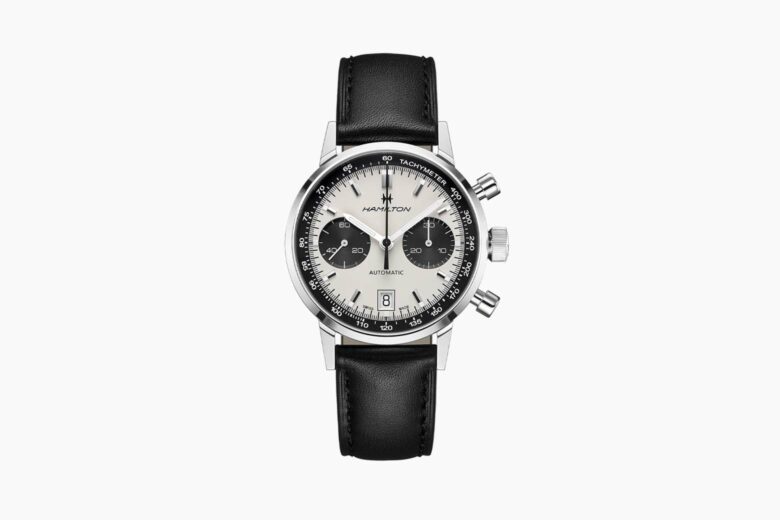 While today Hamilton watches are Swiss-made, there's no denying that the watch brand is, at heart, very much American. The Hamilton American Classic collection is a celebration of the USA, offering versatile, laidback, yet luxurious styling and summing up the best of the brand's American heritage. Stand-out models include the Hamilton Intra-Matic Chrono—ultra-functional and charismatic —as well as the American Classic Ardmore with its angular case and range of breezy colorways.
| | |
| --- | --- |
| Price: | $425 – $3,500 |
| Current case size: | 15 mm – 50 mm |
| Movement: | Quartz and automatic |
| Water resistance: | 30 m – 100 m |
| Crystal: | Mineral and sapphire |
Hamilton Khaki Field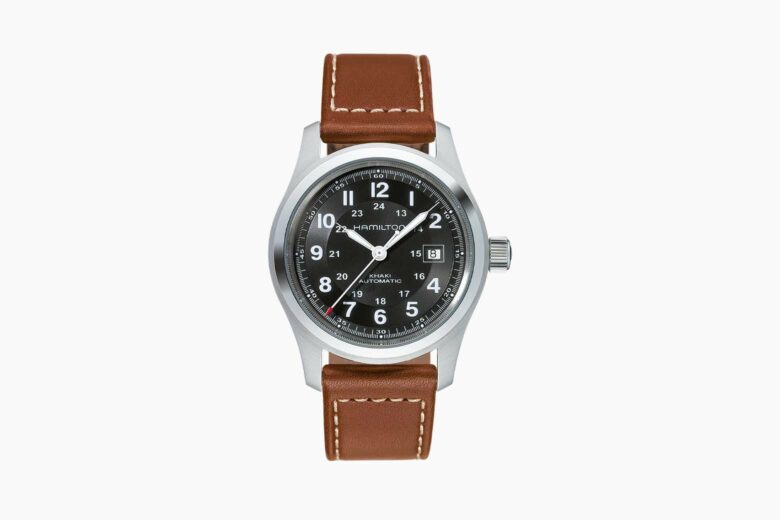 The ultimate military watch, looking like it just got back from the frontlines yesterday, the Hamilton Khaki Field watch offers robust refinement and daring dynamism alongside indisputable vintage vibes. Expect Super-LumiNova finished hands, legible black dials, sandblasted steel, and leather bund straps. Look out for the Hamilton Khaki Field Murph watch, in particular, as worn by Murph in the movie Interstellar.
| | |
| --- | --- |
| Price: | $345 – $1,795 |
| Current case size: | 38 mm – 45 mm |
| Movement: | Automatic, mechanical, and quartz |
| Water resistance: | 50 m – 100 m |
| Crystal: | Mineral and sapphire |
Hamilton Khaki Navy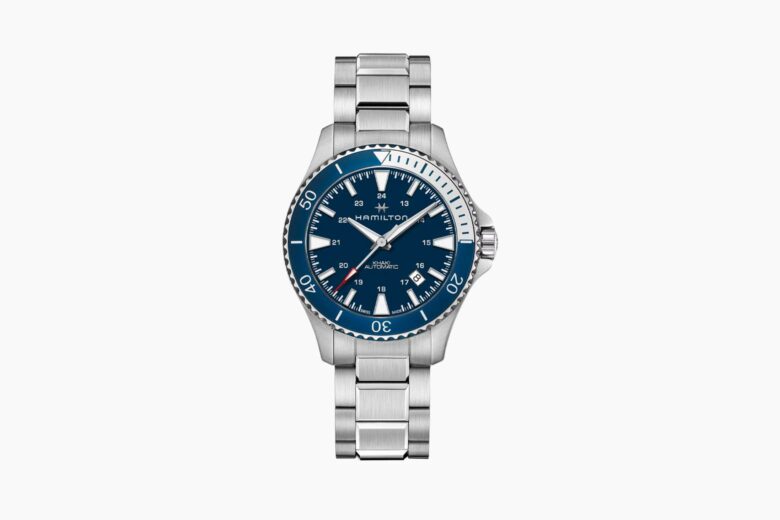 For super precise subaquatic timekeeping, few have the credentials that Hamilton boasts, with its endorsement by the US Navy during WWII. The Hamilton Khaki Navy collection features all the hallmarks of dependable dive watches, including luminescent displays, crown protectors, tactical rubber straps, and ceramic bezels. Popular models include the exceptionally cool Hamilton Khaki Navy Scuba as well as the Hamilton Khaki Navy Pioneer, inspired by the watch brand's 1940s chronometers.
| | |
| --- | --- |
| Price: | $495 – $1,895 |
| Current case size: | 36 mm – 46 mm |
| Movement: | Quartz and automatic |
| Water resistance: | 100 m – 1000 m |
| Crystal: | Mineral and sapphire |
Hamilton Khaki Aviation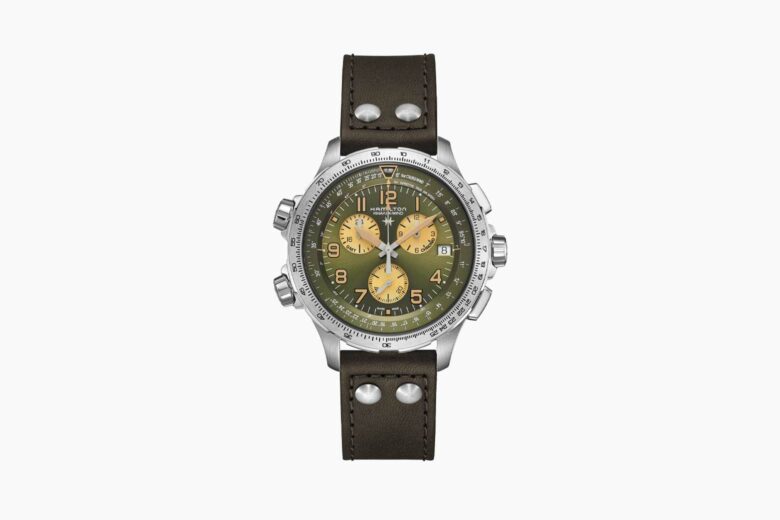 Hamilton's alliance with the aeronautical industry goes way back and the Hamilton Khaki Aviation watch series is a homage to the brand's best pilot watches. The product of comprehensive research and development alongside leading air squadrons and renowned pilots, this watch series includes the Hamilton Khaki Aviation X-Wind GMT Chrono, with its explicit echoes of cockpit instruments, as well as the dashing Khaki Aviation Pilot Pioneer, available with a mechanical movement for true authenticity.
| | |
| --- | --- |
| Price: | $545 – $3,295 |
| First release year: | 1918 |
| Current case size: | 36 mm – 46 mm |
| Movement: | Automatic, mechanical, and quartz |
| Water resistance: | 50 m – 200 m |
| Crystal: | Sapphire |
Hamilton Jazzmaster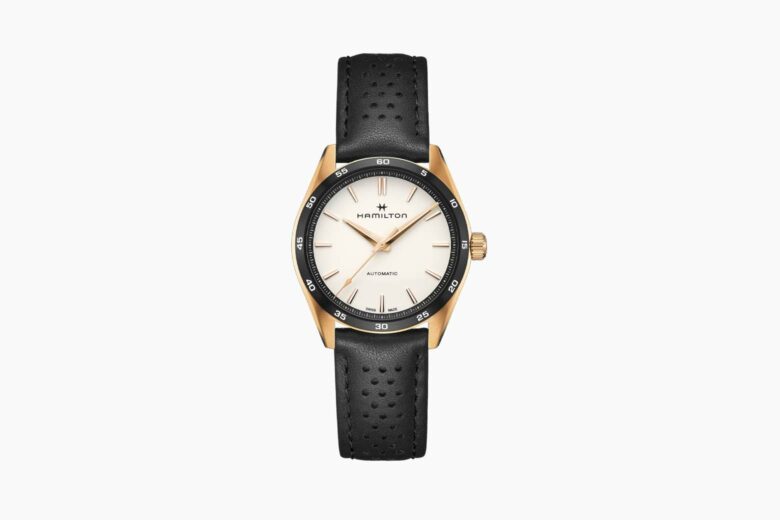 The Hamilton Jazzmaster collection marks the company's venture into dress watches with a range of timepieces that are elegant as they are utilitarian and efficient. Glamor is certainly name of the game here, with black and gold two-tone combinations, mother-of-pearl dials, and skeletonized designs. This collection also includes the Hamilton Jazzmaster Lady Auto, available in a range of colorways, with or without diamonds, and even with a striking open-heart dial.
| | |
| --- | --- |
| Price: | $445 – $3,995 |
| First release year: | 1967 |
| Current case size: | 27 mm – 53 mm |
| Movement: | Automatic and quartz |
| Water resistance: | 30 m – 100 m |
| Crystal: | Sapphire |
Hamilton Ventura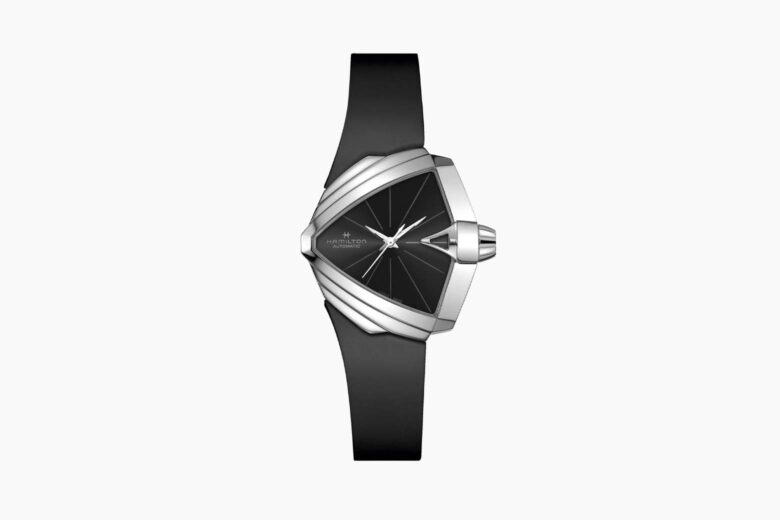 One of the watch brand's most iconic collections, the Hamilton Ventura was the world's first electrical battery-powered watch and looks as progressive and pioneering today as it did in the 1950s. The world of horology hasn't seen many triangular watches and this is certainly one of the best. Distinctive, daring, and utterly decadent, you're bound to turn heads with a Hamilton Ventura at your next black-tie event.
| | |
| --- | --- |
| Price: | $725 – $11,000 |
| First release year: | 1957 |
| Current case size: | 24 mm – 52 mm |
| Movement: | Automatic and quartz |
| Water resistance: | 50 m |
| Crystal: | Sapphire and mineral |
Hamilton Broadway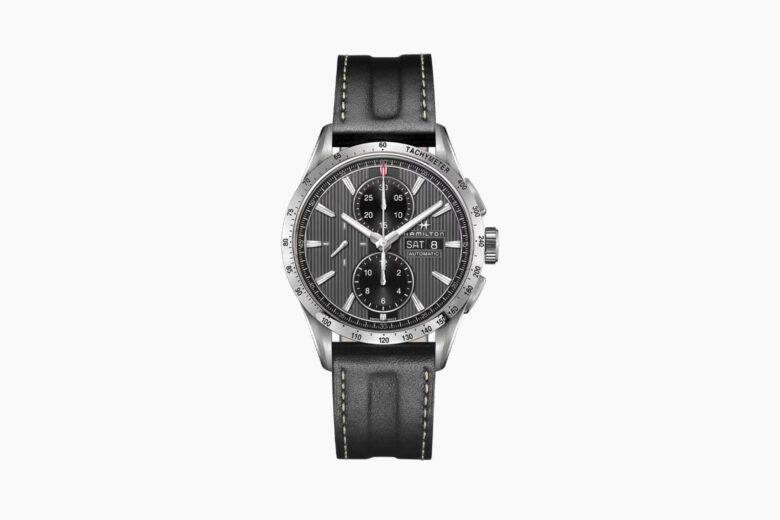 The sleek and sophisticated Hamilton Broadway collection sees the brand move away from military-inspired timepieces and towards refined, understated, yet memorable watches for everyday wear. Think of contrasting textures, pleasing color combinations, and added functionality with day-date or GMT complications. Cases range from a wearable 40 mm to a chunky and robust 46 mm.
| | |
| --- | --- |
| Price: | $625 – $1,545 |
| First release year: | 2016 |
| Current case size: | 40 mm – 46 mm |
| Movement: | Automatic and quartz |
| Water resistance: | 50 m – 100 m |
| Crystal: | Sapphire and mineral |
Where to buy Hamilton watches
You can buy Hamilton watches in-person from one of the Hamilton stores listed here or online from the watch company's website. You can also buy Hamilton watches from a trusted third-party retailer such as Jomashop, a second-hand watch marketplace where the authenticity of each timepiece is verified by an expert.
See our complete guide for more about buying a luxury watch.
Hamilton shipping
Hamilton offers complimentary shipping to the US and internationally for all watch orders. If buying Hamilton watches from Jomashop, you will be charged the set international shipping fee of $150.
Hamilton return policy
You can return your Hamilton watch within 14 days of delivery for a total refund (minus shipping and handling fees) as long as it's unworn and undamaged. If buying your Hamilton watch from Jomashop, you can return your watch within 3 days of delivery for a full refund.
Hamilton customer service number
For help with your Hamilton watch or for answers to any other queries, call 1-800-234-8463 to speak to the Hamilton customer service department. You can also send them an email at hamilton.US@swatchgroup.com.
Hamilton social media profiles
Frequently asked questions about Hamilton watches
Is Hamilton a good brand of watch?
Hamilton is a good brand of watch if you're looking for an affordable luxury timepiece with well-attested durability and functionality. Hamilton's history is in crafting accurate and hard-wearing watches for the railroad industry and military.
Is Hamilton a good investment watch?
Hamilton is not the best investment watch as a Hamilton watch is unlikely to increase in value. However, with proper maintenance, a Hamilton watch could last many decades—even a lifetime. For more about the brand, see our Hamilton guide.
Is Hamilton Swiss made?
Hamilton is Swiss-made. Hamilton watches are made at the company's factory in Biel, Switzerland. However, Hamilton watches were originally made in Lancaster, Pennsylvania. For more about Hamilton watches, including history, see our Hamilton watch guide.
Is Bulova better than Hamilton?
Bulova is not necessarily better than Hamilton. Both brands have a reputation for making solid, precise, and reliable timepieces, which are also fairly affordable. Hamilton's headquarters are now in Switzerland while Bulova's are in New York.