Stretch your arms out; bat your eyelids open; perhaps, if you're lucky, curl into your blankets for another stolen minute or two to dream. Roll over, check your phone, sit up, yawn.
Our mornings matter. The way we wake up sets the tone for the entire day. However, a good day—and a good morning—begins far before our alarms ring. The secret, science is showing us, is sleeping deeply…and staying that way.
Most of us aren't getting nearly as much quality sleep as we need. Even though medical experts state that averaging eight hours of sleep per night is crucial for our wellbeing and happiness, a recent worldwide study showed that not one country managed that average; in fact, the typical universal night of rest only lasts 6.8 hours. We need to invest in our rest! As it turns out, one of the easiest ways to ensure that you get a great night of sleep is to start with the foundation: a sensational and supportive mattress.
Luxury mattresses stand apart from their mass-manufactured equivalents with higher-grade materials and detailed craftsmanship—as well as the benefit of the latest in sleep-improving technology. High-end mattresses include moisture-wicking, temperature-regulating, and even antimicrobial properties. To find the best mattress for your bedroom, you just need to know what features you're looking for.
Finding the right mattress can be a stressful journey: the perfect luxury mattress is likely just as unique as you are. Once you find it, though, you're in for blissful hours of sleeping, napping, and relaxing. To help you get there, we've put together this guide.
Below, you'll find our carefully-researched rankings as well as helpful terminology, the anatomy of a fine mattress, and some advice to help you find your dream mattress.
Our quick picks:
The overall best mattress of 2020 is the Saatva Classic Mattress. As an innerspring with a soft, supportive over-layer, it's the quick pick for most types of sleepers. The Saatva team's dedication to ongoing innovation and comprehensive customer care (including white-glove delivery) certainly doesn't hurt!
The best value mattress of 2020 is the Nectar Mattress. This brand rose to fame in 2019, snagging award after award (and becoming highly Insta-worthy). With its cooling memory foam and silky Tencel cover, it's hard to beat in terms of value.
The best luxury mattresses of 2020
1. Allswell Hybrid Mattress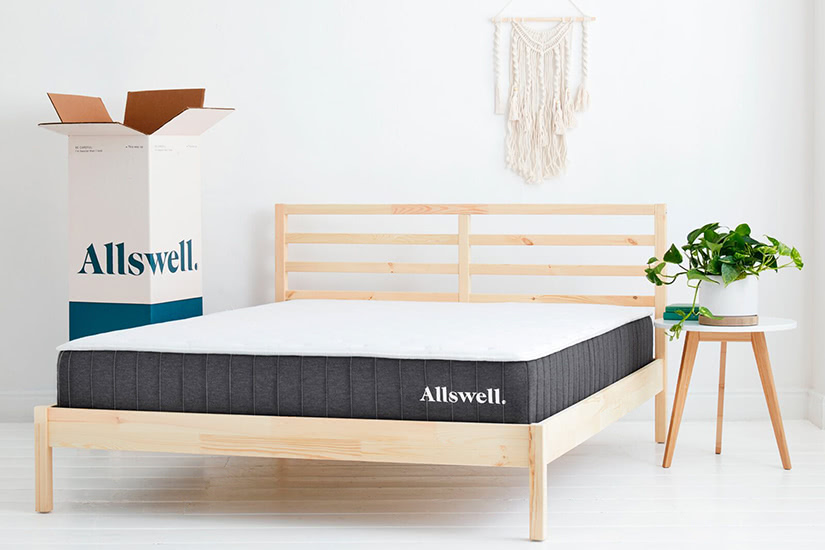 Softness is juxtaposed seamlessly with support in the Allswell hybrid mattress, with its individually-wrapped coils (the better to avoid disruptive motion transfer in the middle of the night). The Allswell mattress is topped with a memory foam layer which has been infused with charcoal and copper—which helps keep the bed cool and breathable even on humid summer nights.
The team at Allswell conducted myriad trials and tests to concoct the perfect recipe for a medium-soft, medium-firm mattress which should appeal to most. Altogether, the high-end features available with the Allswell hybrid mattress at an entry-level price make this our pick for the best budget mattress.
2. Puffy Royal Mattress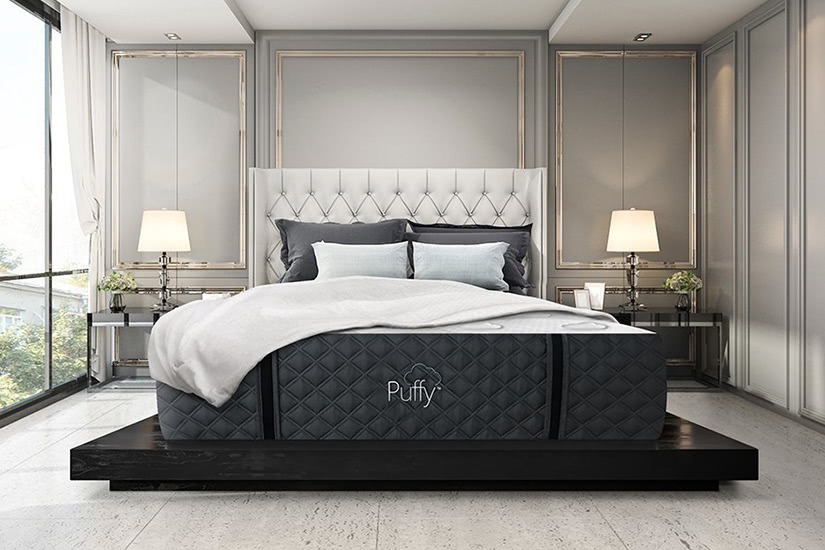 What if a mattress was carefully designed to best contour your body in the particular way poised to restore you each night? That's precisely what the people behind the Puffy Royal have done. With their proprietary 5-zone system, each part of your body is uniquely cradled overnight.
The Puffy Royal is crafted of layers of cooling, pressure-relieving, and moisture-wicking foam. With an emphasis on airflow and support, you can be sure that this mattress will keep you cool—and that waking up with sore joints will be a thing of the past.
As our pick for the best Queen size mattress, you can't go wrong with the Puffy Royal.
3. Saatva Classic Mattress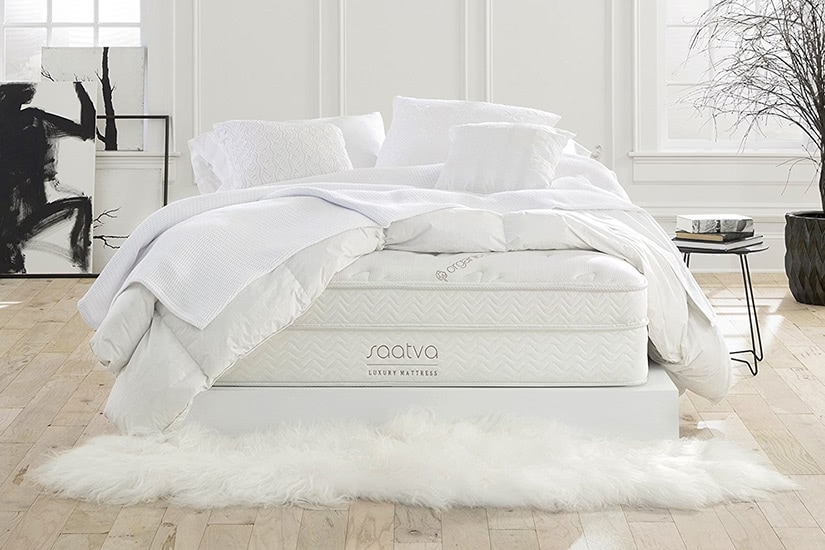 The Saatva Classic Mattress is a classic for a reason: it's a luxury mattress designed with your needs in mind, and it comes in three different firmness levels. The Saatva team has optimised every facet of the mattress-buying experience, too—with complimentary white-glove delivery as well as 120 nights to try your new mattress out at home.
This care and consideration for your satisfaction are emblematic of their brand—and the raving reviews coming in from satisfied customers all over the globe. The Saatva Classic is an innerspring mattress which truly brings comfort home to you.
We aren't the only ones who consider this the best mattress for back pain—earlier this year, Forbes ranked the Saatva Classic as one of the most comfortable options, noting its "stability and responsiveness."
4. Loom And Leaf Memory Foam Mattress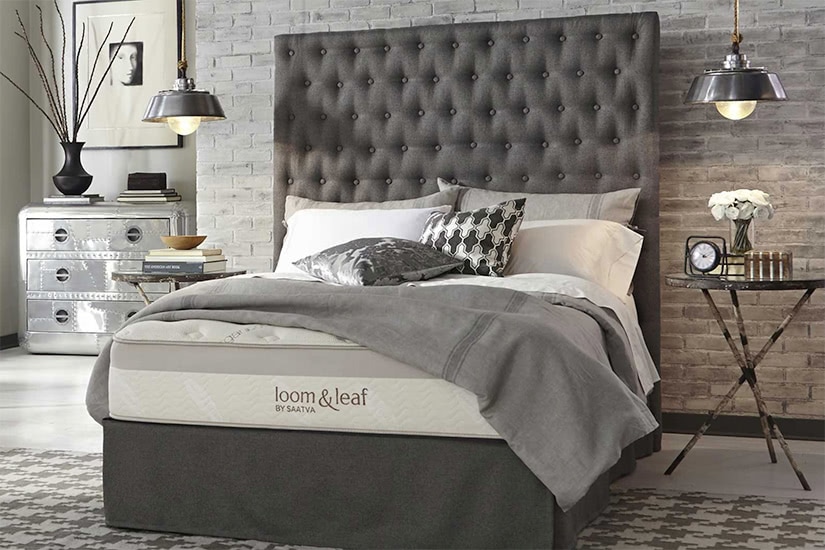 High-grade memory foam brings a tech-savvy upgrade to this mattress, but the outside is all-natural. Cocooned in organic cotton woven through with natural thistles, this mattress is soft to the touch—and intrinsically flame-retardant. The Loom and Leaf memory foam mattress will support you and keep you safe!
Infused with a proprietary cooling gel targeted to keep your spine cushioned properly, this Loom and Leaf gem is easily our pick for the best mattress for the money. Looking for a memory foam mattress that breathes, supports, and is even eco-friendly? The Loom and Leaf memory foam mattress may be just the one for you.
5. Zenhaven Talalay Latex Mattress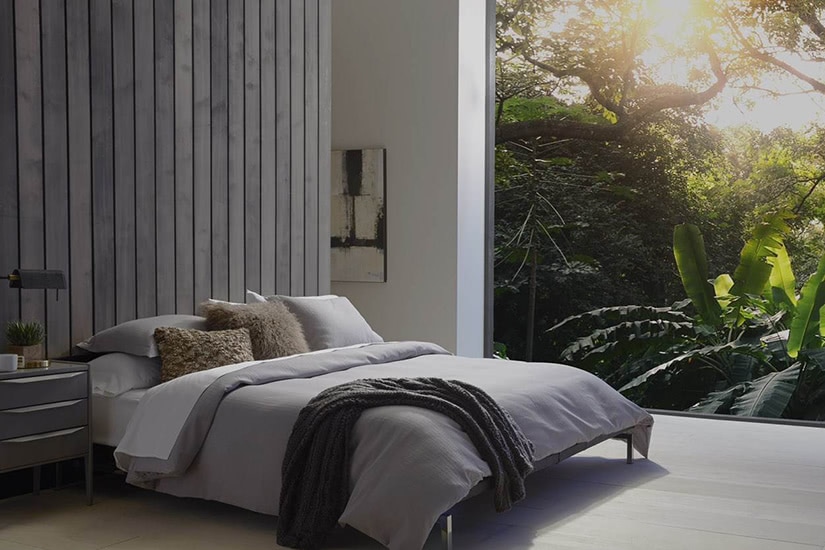 For a latex mattress with natural, organic touches—look no further than Zenhaven's entrant into the oeuvre, their Talalay Latex mattress. With 5 different zones specifically providing support to each unique part of your body and a thick layer of moisture-wicking New Zealand wool, this mattress brings an incredibly luxe feel at a low cost.
Those who sleep on the Zenhaven Talalay Latex Mattress report feeling weightless, supported and even lifted after laying down en route to an uninterrupted night's sleep. As a definite pro, Zenhaven stands by their mattress with a 20-year warranty, which allows you to rest easier at night—literally.
As a perfect balance between old and new technology in a high-end mattress, we're happy to consider this our pick for best value mattress.
6. Parachute: The Mattress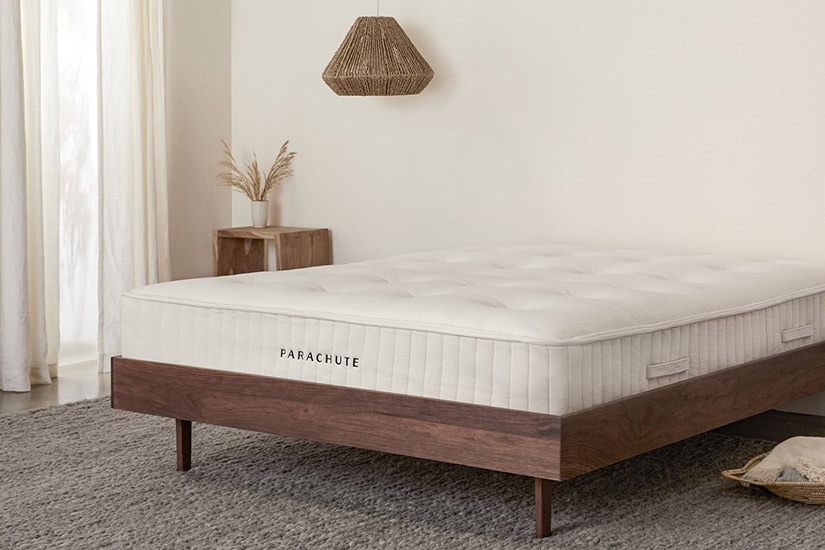 Sometimes, a mattress doesn't have to be a marvel of engineering to result in superior sleep—it just needs simple, high-quality materials. Parachute's mattress, however, has both: it incorporates pure New Zealand wool and organic cotton in a strategic shape which sculpts itself to your body and supports your spine while you rest.
The thoughtfulness and care which go into each of Parachute's mattresses is evident in each of its details, from the hand-tufted quilting and batted wool comfort layers. Featuring two different layers of coils, this mattress does not require a box spring—or, quite frankly, anything else—for you to enjoy a peaceful night of deep sleep.
Each eco-friendly Parachute mattress reflects the generations of experience woven into their design—and it's this legacy which inspired us to choose the Parachute mattress as our best King size mattress.
7. Puffy Lux Mattress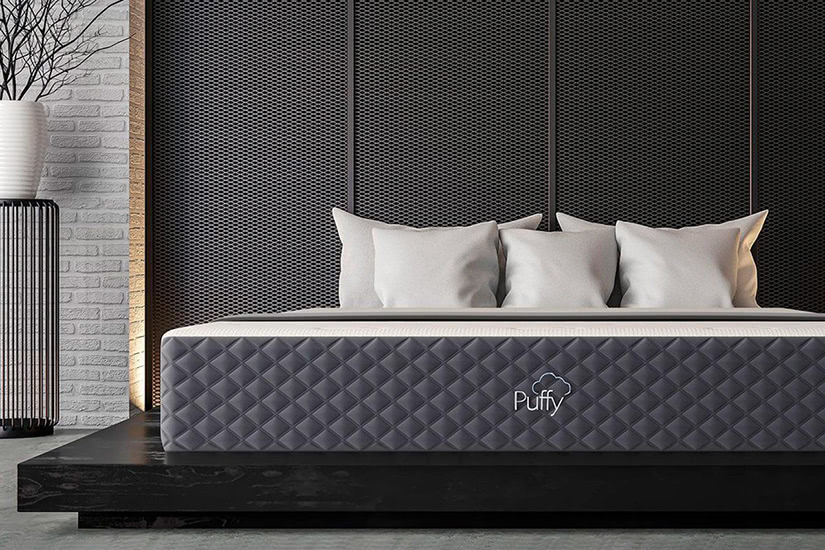 Imagine for a moment that your luxury mattress purchase also benefited a child in need. You're in luck: with Puffy's heartwarming donation programme, your new Lux mattress will directly help a homeless child find a place to spend the night safely—and comfortably.
With an initiative like that, the value of the Puffy Lux mattress itself is icing on the cake! The team at Puffy has found a way to manufacture a cloud. Incorporating cooling gel foam which cradles your pressure points, the Lux mattress ensures that you'll get your forty winks in and you'll feel amazing once you wake up.
Although we personally think this is the best mattress for side sleepers, regardless of your sleep position, you know you can count on outstanding value from this selection.
8. Leesa Legend Mattress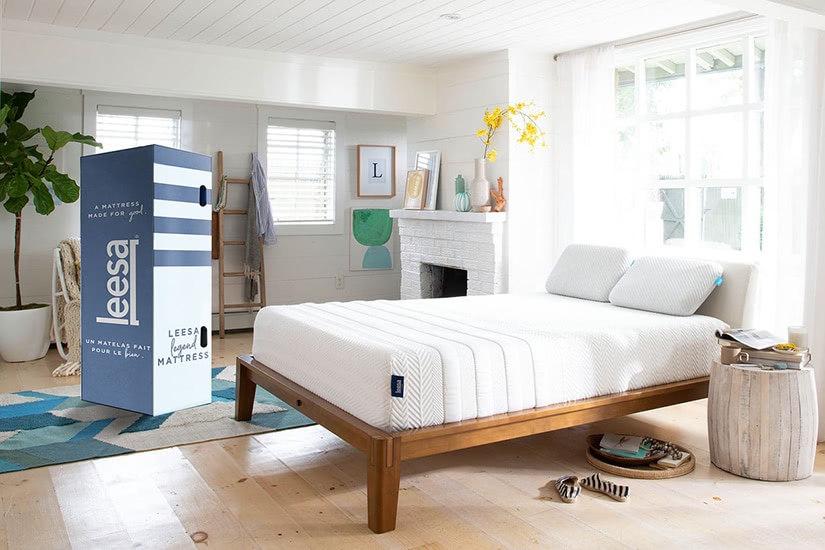 Leesa brings convenience and luxury in one high-end mattress. Crafted with durable pocket-springs and lovingly wrapped in luxe fabrics including merino wool, this mattress will always be remembered as a legend.
Every material that goes into these mattresses is certified hypoallergenic and made with recycled materials, so you can sleep easy knowing that both you and our planet will be healthier as a result.
With high scores for plush comfort and overall sleep quality, this mattress that nicely hugs your body is our pick for the best soft mattress of the bunch!
The Nectar Mattress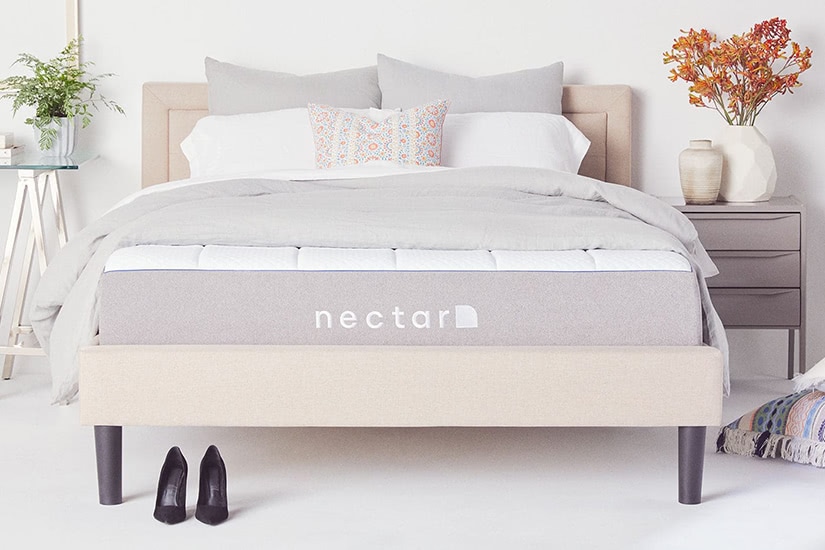 If you find that choosing the right mattress can be a nightmare, you're in luck: the creators of the Nectar Mattress are willing to let you try it out for a full year. Not only that, they offer a forever warranty on their mattress—showing on both counts that they're ready to stand behind their work!
As a gel memory foam mattress that's topped with a high-tech Tencel cover, this mattress is the gold standard in value-based breathability. Tencel is a sustainable fabric that has the feel and drape of silk, but the durability and moisture-wicking properties of cotton and linen. It will feel fantastic as you fall asleep and keep you comfortable all night long!
While this mattress definitely stands on its own merit, it's hard to ignore the fact that in 2019 it caught the attention of the entire Internet: it was named the Best Mattress of the Year by USA Today and Mattress Advisor!
However, we're pleased to call it our pick for best single person mattress; if you're looking for something indulgent yet space-saving, this might be a great choice for you.
10. The Casper Mattress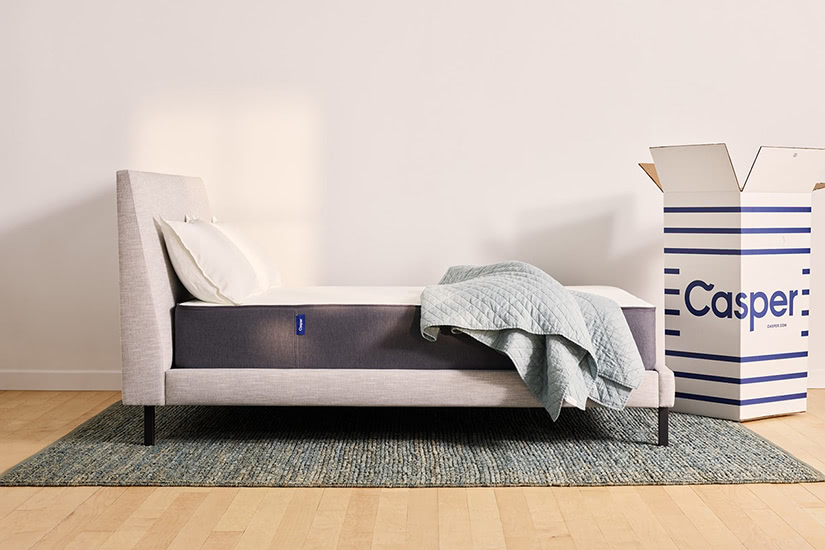 Ready for a real magic trick? The Casper Mattress successfully ships in a box, making for a truly unbelievable unboxing experience. It combines pressure-relieving memory foam with perfectly positioned contour cuts for ultimate comfort and medium-firm support.
Probably of the most popular online mattresses on the market today, we had to deem the Casper Mattress the best mattress in a box because Casper is practically synonymous with this disruptive method. With its numerous other qualities, however, its pros go far beyond its shipping method.
11. Cocoon Chill Extra Firm Mattress by Sealy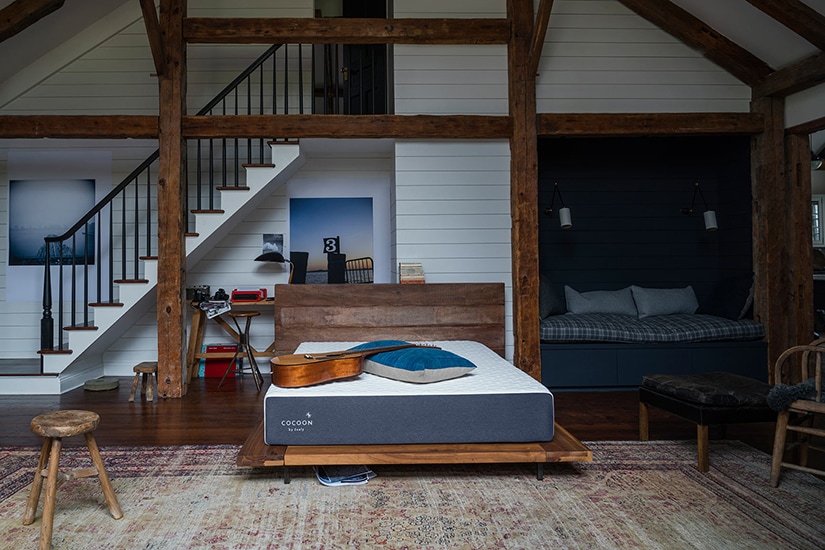 For an extra-firm sleeping experience, the experts at Sealy have got you covered.
If you're looking for a luxury mattress that will always have your back that still gifts you the cocooning comfort of high-quality memory foam, the Cocoon Chill mattress may be a good option to look into. The Extra Firm option offers sturdy support with a robust, "on-the-bed" feel.
With deep compression support, proprietary phase-change materials and a temperature-regulating stretch-knit cover, the Cocoon Chill Extra Firm is certainly our choice for the best hard mattress.
Bonus: Hastens Vividus — the most expensive mattress in the world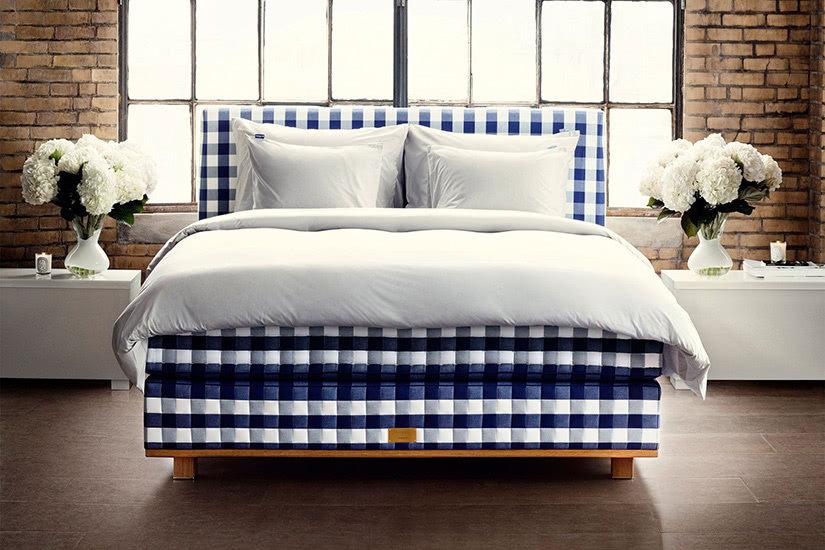 The craftsmen behind Hastens, a world-renowned luxury mattress manufacturer, began with a simple goal: to make the world's finest mattress, and a sturdy yet beautiful frame to go with it. Enter: The Vividus—a bed so exquisite and exclusive that its price isn't listed on its site, and you have to make an appointment to go meet with it in person.
Taking 45 un-rushed days and nine skilled artisans to complete, the Vividus is sophisticated, gorgeous—and rumoured to cost approximately the down-payment on a good-sized home.
Why pay more for a high-end mattress?
Safety. Cheap mattresses are sold by the thousands, it's true. It's equally true that a disconcerting fraction of those mattresses are often found to violate basic anti-flammability standards. Many of these mattresses end up being recalled, which is a hassle. Worse: many of them aren't. It may be worth the extra investment to put your mind at ease.
Longevity. Higher-end mattresses may cost more, but they'll certainly last far longer—giving you a cost per night in fractions of pennies.
Experience. A luxury mattress will help you sleep more deeply. Getting a full night's rest—consistently—can transform your health, give you untold energy during the day, and make sleep issues a thing of the past. Consider a high-end mattress an investment in wellness as much as your decor.
Bring the five-star hotel experience home: Have you ever woken up after a marvellous night's sleep in a luxe, cushioned, crisp hotel bed and wished you slept as well at home? With one of these mattresses, you now can.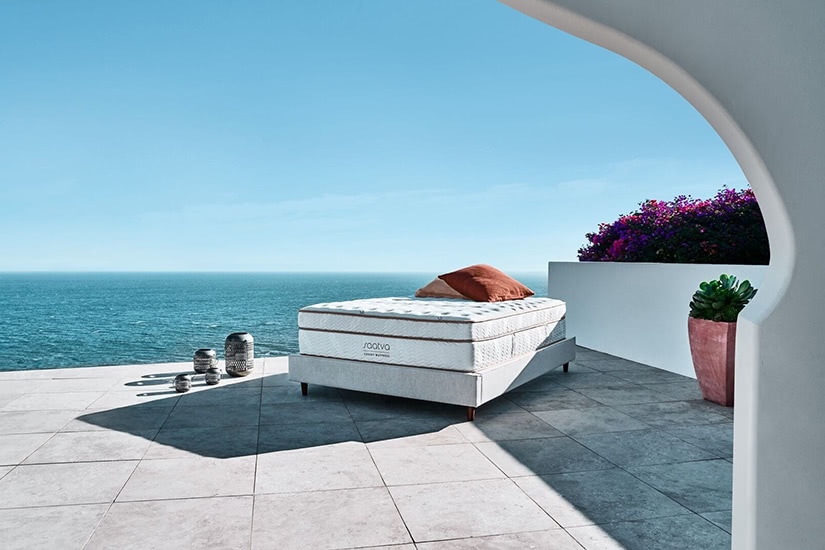 The art of luxe mattress-making
Beautiful, luxurious furniture and home decor pieces often have that je ne sais quoi which invites you to slow down and admire them; however, that very indescribability may not help when you're looking for your perfect mattress. What, specifically, sets a luxe mattress apart?
When making a high-end mattress, the emphasis is on your comfort, the quality of materials used, and the ethical treatment of the artisans working on each and every mattress. Let's talk about what goes into fine bedding—and how high-quality mattresses can differ from their poorer-quality counterparts:
The ingredients of a luxury mattress
Mattress craftsmen work with rare, beautiful, timeless materials which require investment to procure and work with. Materials often seen in high-end mattresses include:
Silk: Silk does away with the rough feeling that wakes up many in the night; but it does so much more than that. Silk wicks away moisture twice as fast as cotton does, soothes your skin, reduces the number of allergens in your bed, and can even improve your complexion because it isn't scratching away at your skin.
(Marilyn Monroe slept on silk. You're in excellent company if you do, too.)
Cashmere: Cashmere isn't only a luxury knit. Often believed to be the 'golden fleece' of legend, cashmere is derived from a specific type of goat found in the Asian highlands where there is an incredible range of temperatures during the average day. The same qualities that help that goat survive offer you warmth without overheating—an essential feature in a luxe mattress.
Tempered metal: The coils in innerspring mattresses can be tempered (which means heating, then cooling them); this gives the metal a more durable finish, which means your mattress will last longer and give you that desired bounce for years to come.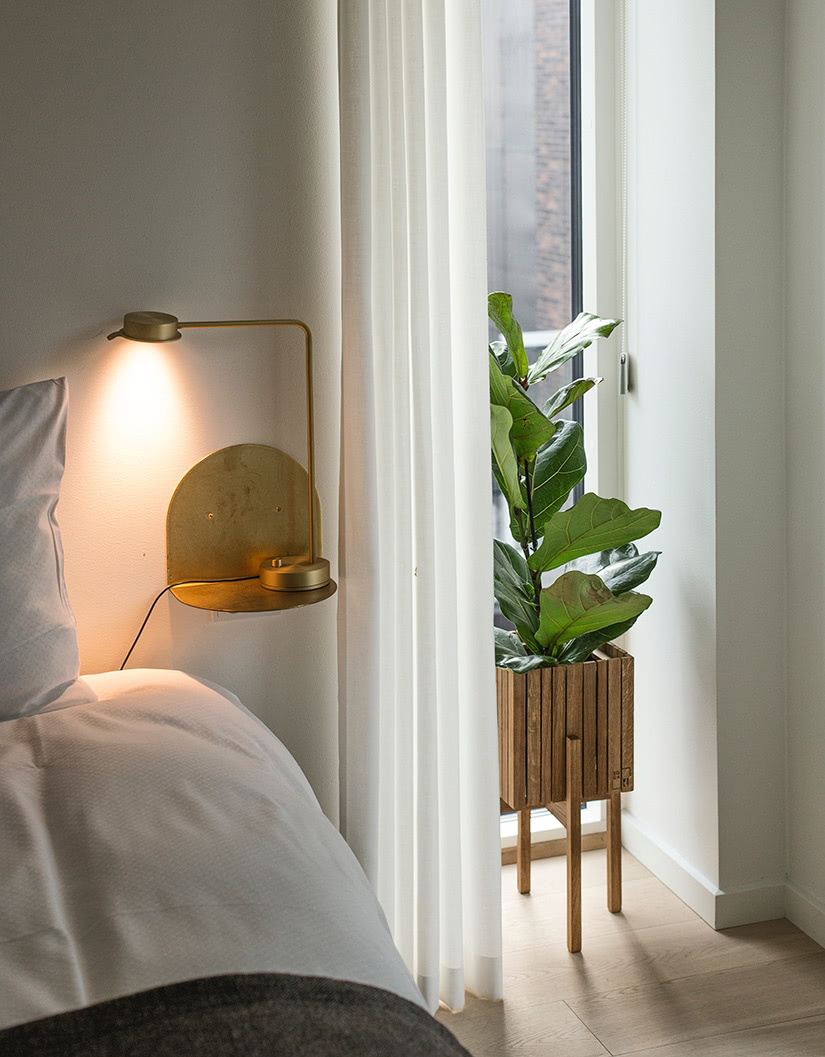 The science of comfort: the latest developments in mattress technology
From their earliest forms as piles of leaves covered in softened animal skins and reed-stuffed canvas sacks, mattresses have certainly come a long way in both style and comfort. (There is something to be said for Ancient Rome's gold-encrusted luxury mattress; however, in modernity, we'll settle for silver!
Recent mattress tech has been focused on reducing night-time humidity and body overheating—two of the most common and least pleasant ways to disturb your slumber. Using natural fabrics that wick away moisture is one such strategy; infusing memory foam with cooling gel beads is another.
The latest developments concern allergens, bacteria, and other contaminants. Keeping you clean and healthy overnight is a good goal, no? High-end mattresses work towards this end by layering anti-microbial silver essences (we weren't kidding!) into the mattress framework and using mattress coverings woven with graphite and Celliant for optimal night-time rejuvenation.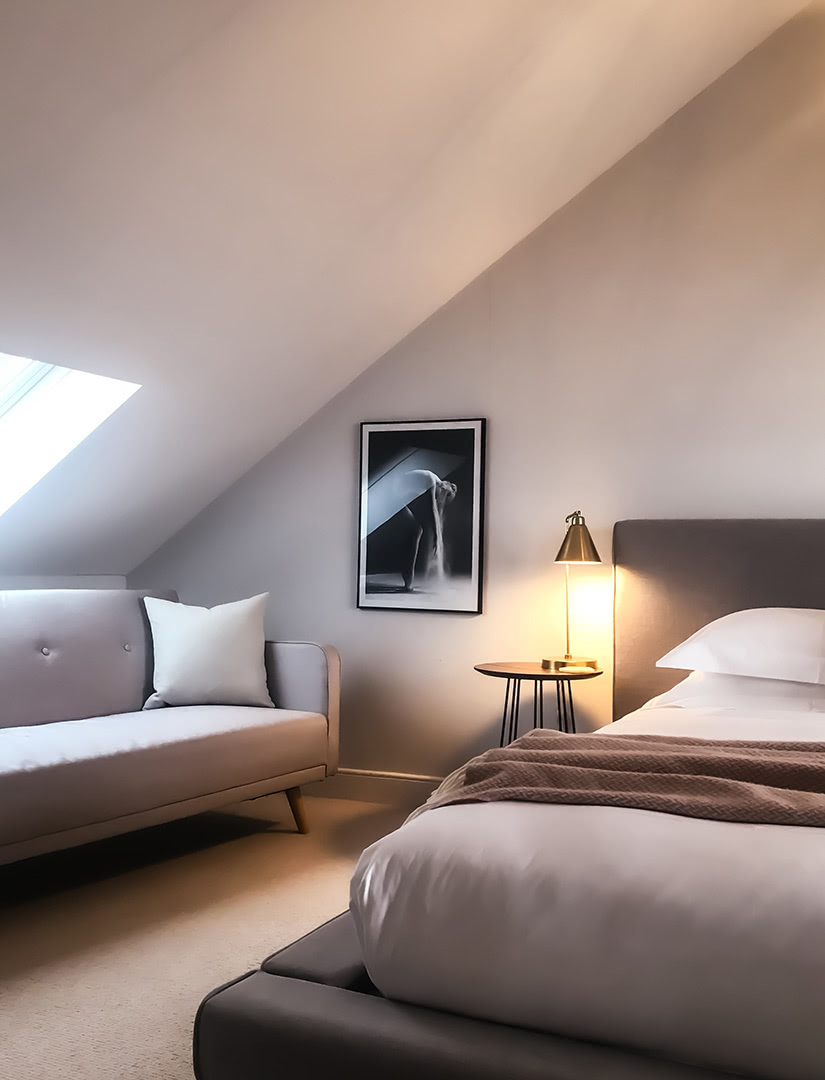 The terms to know when shopping for a new mattress
Latex
Latex is derived from the sap of a rubber tree; in high-end mattresses, this substance is carefully collected, distilled, and purified to remove all contaminants for your best sleep yet. As a sturdy surface, supple with distinct heft, latex is a natural choice for those desiring pressure relief and steady support.
(Bonus: Because rubber trees are sustainable, this is an eco-friendly option.)
Memory Foam
Fun fact: The technical term for memory foam is actually viscoelastic foam, originally invented by NASA to ensure both the safety and comfort of their astronauts! What this means for you is simply that memory foam is a high-tech way to have a mattress that moulds itself to your exact shape, is sturdy enough to support you, and has the elasticity to bounce back over time.
Traditional memory foam has a tendency to retain heat—not so much what you want in a mattress. Open-cell and gel-infused memory foams were invented to infuse memory foam with a soothing, cooling effect instead—and that higher-end material is de rigueur for every luxe mattress brand we've investigated for this list.
Innerspring
Innerspring mattresses go back centuries and are considered by many to be the gold standard in sleep comfort science. All of these mattresses have coils, upholstery, and a fabric covering.
Coils: While normal mattresses have coils which break, crack, or even poke through the thin mattress topper—high-quality mattresses often encase their coils in wrapped fabric, adding a durable layer of protection—and, scientifically speaking, a higher surface area to help distribute your motion evenly at night (which will lessen your chances of being jerked awake!).
Upholstery: Luxury mattresses tend to go the extra mile by including memory-foam tops—which means you get the benefits of two products in one. All mattresses have some kind of batting atop the coils; however, as the quality increases, so does the quality of the materials used.
Fabric covering: Most conventional mattresses are covered with thin polyester, through which you can often see and feel the springs. With a luxe choice, you'll have options such as silk, cotton, and linen to top your mattress; and each of these will be carefully chosen and sewn on with care, as opposed to being stapled on in a factory atmosphere.
Our methodology to select and rank the best mattress brands of 2020
We started by looking for brands which sourced and manufactured their mattresses in the USA and EU—locations of the highest quality standards and certifications. We next examined the materials used by each brand and carefully selected those that prioritised organic, high-quality components for their mattresses.
After that, we checked the warranties offered by each brand. Simply put, we believe that if a company's made a good mattress, they'll stand behind it!
We finished our search by reading hundreds of reviews to ensure that we had all the information needed. After combing through comments left by truly satisfied owners of each mattress ranked above, we are happy to report that each of them passed our most stringent tests.
Frequently asked questions about high-end mattresses
What is the best mattress for 2020?
As our all-around favourite choice, we decided the best mattress for 2020 had to be the Saatva Classic Mattress. After our careful research, it seems like it would be the best choice for most people.
Which is the most comfortable mattress?
That depends entirely on what you're looking for in a mattress. If you like softer beds, you might take a look at the Parachute or Leesa Mattress; if your preference veers firmer, perhaps the Cocoon Chill Extra Firm by Sealy might be the right choice for you.
What mattress brand is the best?
Every brand has its own specific niche, and the best brand for you depends on what you're looking for; however, we're fans of Puffy because of their donation programmes and their five-zone supportive technology.