A good bottle of wine can easily transport you back to your favorite place. A warm summer's evening in Italy? That classic Chianti will carry you back to Mediterranean coastlines and fresh, flavorsome dishes. Or how about a deep, dark Syrah with an aroma of cozy British evenings, wrapped up warm and digging into a rich and tender dish with family?
It's safe to say that no other drink has the potential to captivate an audience as wine does. This means that no matter the number on the price tag, your favorite bottle of wine is a priceless investment.
And where to start when searching for the best wines? Our best wine list covers everything you need to know, from the variety to the vineyard and the full-bodied to the light and crisp.
Here, you'll find good wines you'll want to share with your friends, right through to the best bottle of wine you'll keep tucked away at the back of the cupboard for only the most special of special occasions. You'll also discover the best wine to invest in and the most delicious vintage to drink this year. Read on to discover your new favorites in our top-rated wine guide.
No time to read through our entire list? We've chosen the Catena Zapata Adrianna Vineyard River Stones Malbec 2016 as the overall best wine and the Grgich Hills Estate Chardonnay 2016 as the best value wine.
The 15 best wines of the year
Bodega Catena Zapata Adrianna Vineyard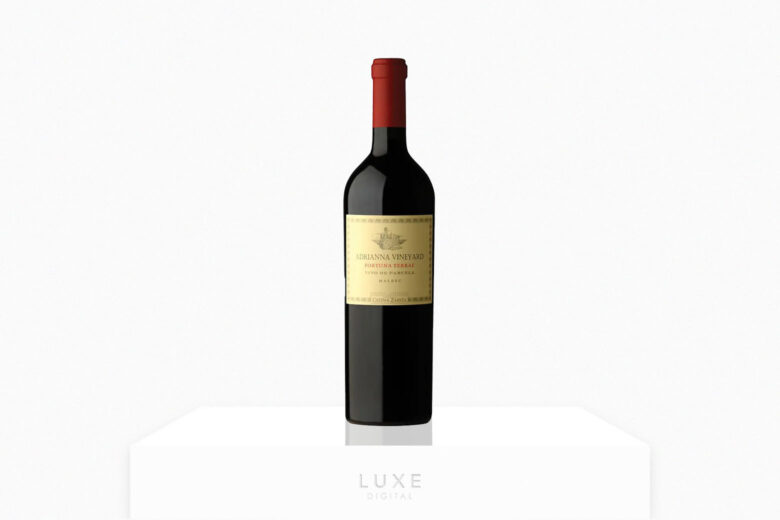 Selecting our overall best wine was no easy task but this 2016 Malbec is sure to be a winner no matter who's pouring it. It's an incredibly nuanced and detailed wine, promising depth and character from every sip. One of the highest-rated wines, it's a critic's favorite and a rich, aromatic bottle to delight family and friends over dinner.
Thought to be perhaps the best-ever wine produced by Catena, it's dense and fresh, full-bodied and layered, flavorful and elegant all at once. It's a wine to please the masses but a bottle that you'd be forgiven for saving for yourself. Featuring aromas of roses and pine needles with hints of spice and tobacco, it's a wine that just keeps on giving. Enjoy it for its bold and structured notes.
Best overall: Catena Zapata Adrianna Vineyard Fortuna Terrae Malbec 2016
| | |
| --- | --- |
| Variety: | Malbec |
| Vintage: | 2016 |
| Appellation: | Uco Valley, Argentina |
| ABV: | 14.6% |
Sine Qua Non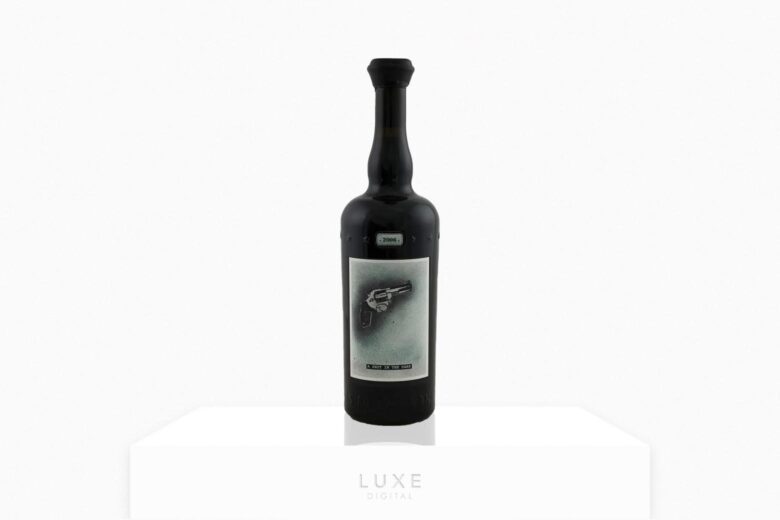 An extremely highly-rated wine, Sine Qua Non proved its expertise again with its 2006 Syrah. This is one of the most premium wines produced in California and comes with the price tag to match. Its popularity stems from its incredibly velvety tannins and dense, layered flavors. A Shot in the Dark is composed of 96.5% Syrah and 3.5% Viognier from the 11 Confessions Vineyard and is a rich and intense red wine with plenty of character.
Only 442 cases of this wine were produced and it's one that's best held onto for at least a few more years. It offers an aroma of blueberry pie, blackberries, Asian spices and forest floor with a hint of chocolate when sipped. It spent 32 months aging in barrels before being bottled and is a stunning wine from start to finish.
Best premium: Sine Qua Non A Shot in the Dark 2006
| | |
| --- | --- |
| Variety: | Syrah |
| Vintage: | 2006 |
| Appellation: | Central Coast, California |
| ABV: | 12.5% |
Grgich Hills Estate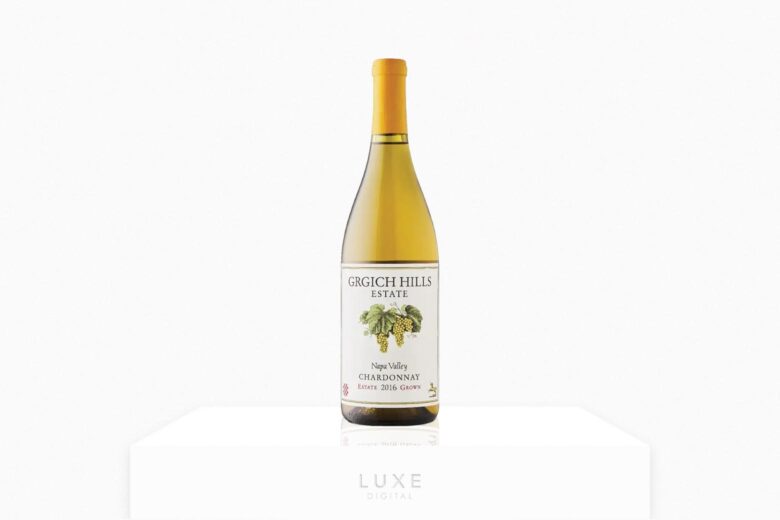 Fresh and balanced, Grgich Hills produces distinctive wines, and its 2016 Chardonnay is just that at an accessible price. A creamy and flavorful medium-bodied wine, it's full and well-rounded with plenty of intense, fruity notes. It's produced using biodynamically grown grapes and is beautifully structured with pear, apple, pineapple, peach, and honey flavors.
The 2016 is one to open now, with a crisp acidity that's balanced through from the first sip to the last. Aged in stainless steel barrels, it's a classic vintage Chardonnay that's known for being one of the best and relatively easy to get hold of. Enjoy each of its tropical layers to really get a feel for the structure that makes up this bottle.
Best value: Grgich Hills Estate Chardonnay 2016
| | |
| --- | --- |
| Variety: | Chardonnay |
| Vintage: | 2016 |
| Appellation: | Napa Valley |
| ABV: | 14.1% |
Screaming Eagle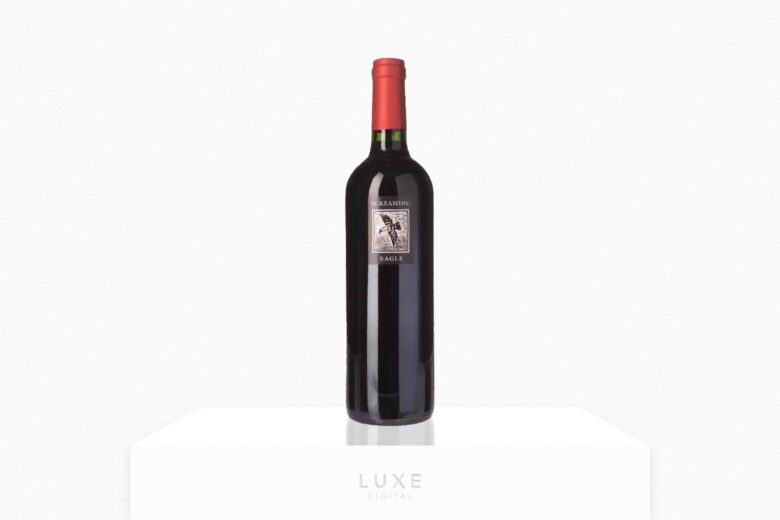 Screaming Eagle is a name you'll hear again and again when talking about high-quality wine and takes the top spot for producing premium quality Cabernet Sauvignon. It's an incredibly full-bodied wine, boasting a dark red color with an entire bouquet of flavors. It's produced on a limited basis, with the brand only selling between 400 and 600 cases of the wine each year. But if you can get hold of a bottle, it's worth holding onto.
This opulent wine is a vintage worth talking about, with a range of firm, deep and rich flavors like spring flowers, graphite, creme de cassis, kirsch, and licorice. It's aged in 65 percent new French oak barrels for almost two years before being bottled and sold and is one of the finest on the market.
Most expensive: Screaming Eagle Cabernet Sauvignon 2010
| | |
| --- | --- |
| Variety: | Cabernet Sauvignon |
| Vintage: | 2010 |
| Appellation: | Napa Valley |
| ABV: | 14.5% |
Heitz Cellar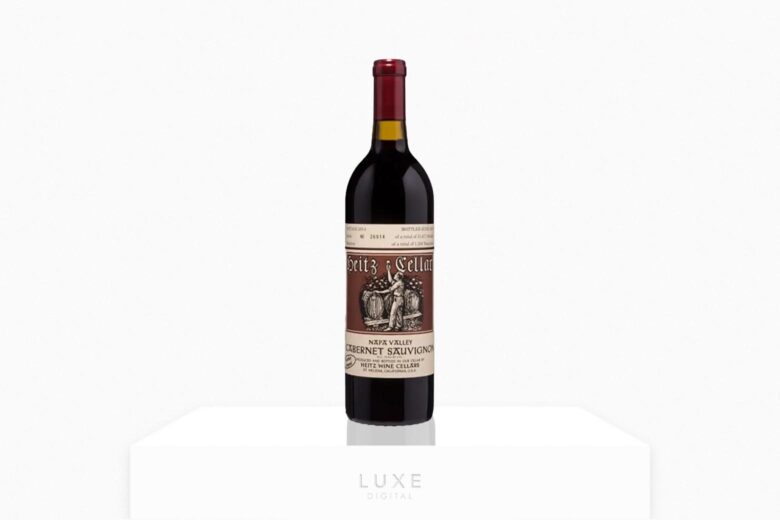 Martha's Vineyard is known for its unique microclimate, and 2014 was an especially strong year for its grapes. This Cabernet Sauvignon is one of the best that money can buy; known for its aroma of bay leaf, mint, anise, and dark chocolate and its distinctive palate.
This wine spent three years aging in new French oak barrels, one in neutral oak, and an additional year in bottle before being released on the market. With its strong flavors of sweet black fruit, fresh red plum, and a touch of warm vanilla, it's a smooth and classic red wine that's a true pleasure to taste. Expect a crispness of red fruit and orange peel combined with a ripeness that's only deepened over time.
Best Cabernet Sauvignon: Heitz Cellar Martha's Vineyard Cabernet Sauvignon 2014
| | |
| --- | --- |
| Variety: | Cabernet Sauvignon |
| Vintage: | 2014 |
| Appellation: | Napa Valley |
| ABV: | 14.5% |
Masseto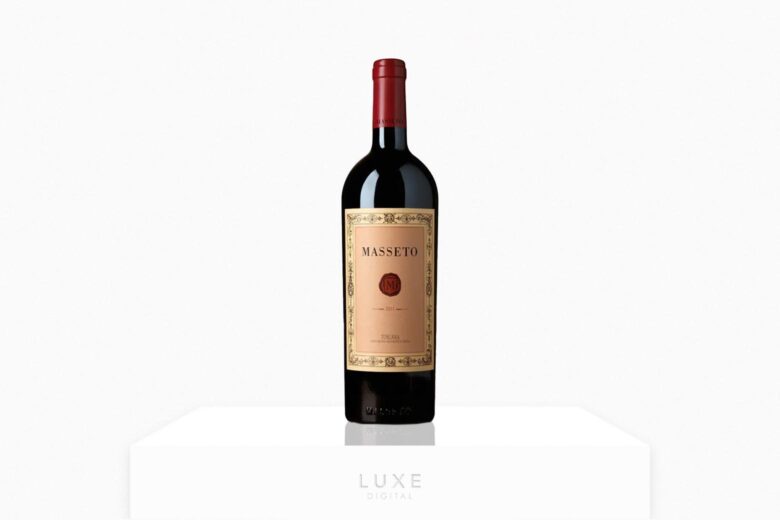 Think of a good Merlot, and Masseto should come to mind. If it doesn't, then it probably will once you've sampled the brand. Its 2016 release is a seamless wine that's super concentrated without being overbearing. It's dark, sumptuous, and expressive; perfect for those who enjoy a dark red wine with an intense aroma. The 2016 combines rich and silky tannins with notes of dark fruit, spice, sweet tobacco, and black cherry.
A solid wine, it's reminiscent of Masseto's 2001 release and is best held onto for a couple of years to enjoy the wide range of flavors. This 100 percent Merlot was aged for two years in oak barrels and is polished on the nose with a delicious finish. It's a wine with plenty of structure with bright and vibrant acidity. 
Best Merlot: Masseto 2016
| | |
| --- | --- |
| Variety: | Merlot |
| Vintage: | 2016 |
| Appellation: | Tuscany, Italy |
| ABV: | 15% |
Wayfarer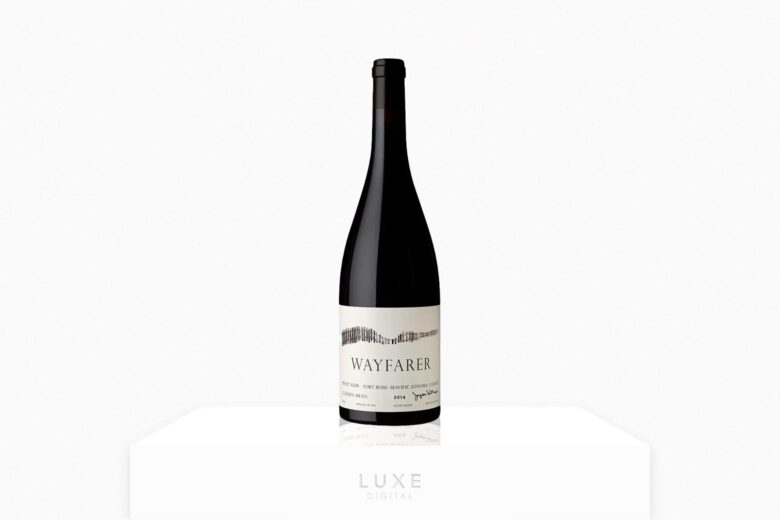 A good Pinot Noir is typically light to medium-bodied and fruit-forward, and Wayfarer's 2014 Golden Mean offers exactly that. A complex wine filled with earthiness and exotic Asian spice, it's one to sip slowly to really take in each and every note. It's an elegant wine that really comes through with a wide range of fruity and perfume hints, like raspberry, peach, violet, and red cherries.
A further sip will reveal notes of pomegranate, cinnamon stick, and toast, making this compelling wine one to enjoy slowly. Over time, it promises to develop more spicy notes, making it a bottle that's enjoyable now or even more so if left to age further.
Best Pinot Noir: Wayfarer Golden Mean Pinot Noir 2014
| | |
| --- | --- |
| Variety: | Pinot Noir |
| Vintage: | 2014 |
| Appellation: | Fort Ross-Seaview, California |
| ABV: | 14.5% |
Ramey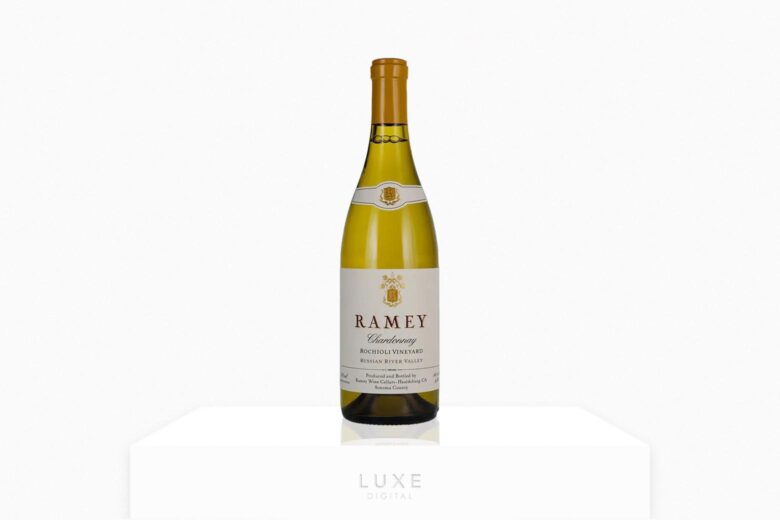 The 2016 Rochioli Vineyard Chardonnay is a favorite wine for many; beautifully crafted with a wide range of dancing flavors and aromas. It's a wine that's both elegant and powerful, combining classic notes of white flowers, citrus, and orchard fruits with spicy and buttery hints for a unique finish.
Its standout texture blends perfectly with its crisp acidity, offering a medium to full body and an ever-growing foundation of flavors as it's enjoyed. Some of this stems from its aging process: this wine was aged in 21 percent new French oak for 20 months and offers subtle flavors of integrated oak as a result. It's a creamy wine with enough savory hints to make it a top choice for those looking for a strong Chardonnay.
Best Chardonnay: Ramey Rochioli Vineyard Chardonnay 2016
| | |
| --- | --- |
| Variety: | Chardonnay |
| Vintage: | 2016 |
| Appellation: | Russian River, California |
| ABV: | 14.5% |
Cloudy Bay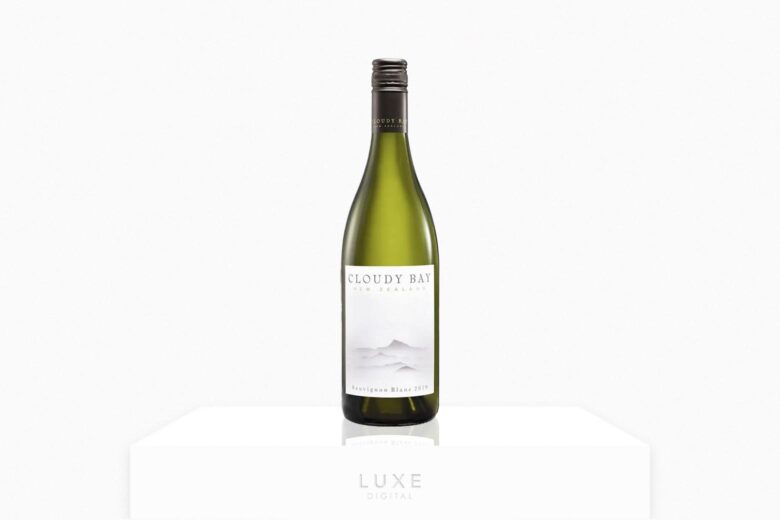 Cloudy Bay has made a name for its fresh and intense wines, and a favorite among lovers of the brand is its 2019 Sauvignon Blanc. It's made up of complex layers of guava, gooseberry, tropical fruits, and fresh herbs, coming together to create a delicious fruity white wine.
It's a vibrant and expressive bottle, with a bright aroma bursting with tropical fruits and acidity. One to drink now, this white wine is easy to enjoy and goes down smoothly, promising a refreshing palate that's perfect for summer. It's a wine that might just cause your mouth to water after sampling, thanks to its sweet, concentrated notes and impressively long finish.
Best Sauvignon Blanc: Cloudy Bay Sauvignon Blanc 2019
| | |
| --- | --- |
| Variety: | Sauvignon Blanc |
| Vintage: | 2019 |
| Appellation: | Marlborough, New Zealand |
| ABV: | 13% |
Terlato Family Vineyards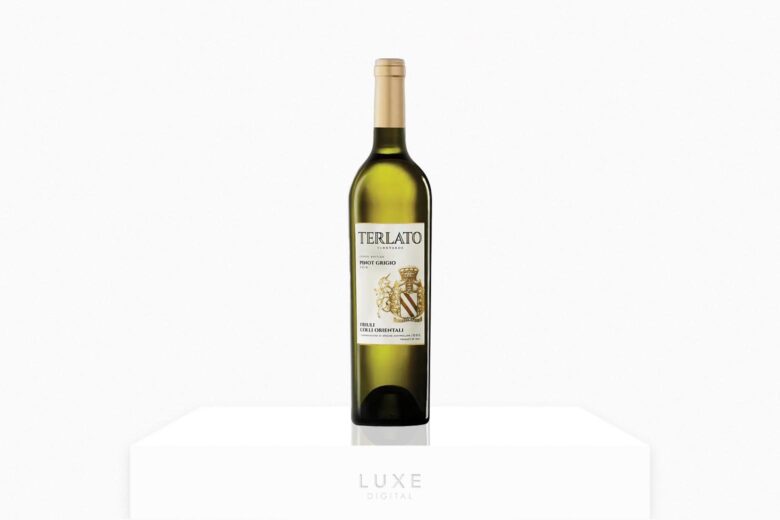 The Friuli Colli Orientali region in Northeastern Italy is famed for its extraordinary wines, and one of its unmissable bottles is Terlato Family Vineyards' 2018 Friuli Pinot Grigio. A tangy white wine, it offers floral flavors of peach and pear mixed with aromas of stone fruit and honeysuckle. It's medium-bodied and has a complexity far beyond its price point.
Its appellation is widely recognized as one of the best regions for luxury Pinot Grigio in the world, and this wine in particular pays homage to that fact with its expressive character. Its accessible price makes this wine an easy choice for a summer evening dinner. Pair it with seafood or subtle chicken dishes for best results.
Best Pinot Gris: Terlato Family Vineyards Friuli Pinot Grigio 2018
| | |
| --- | --- |
| Variety: | Pinot Grigio |
| Vintage: | 2018 |
| Appellation: | Friuli-Venezia Giulia, Italy |
| ABV: | 13% |
Robert Weil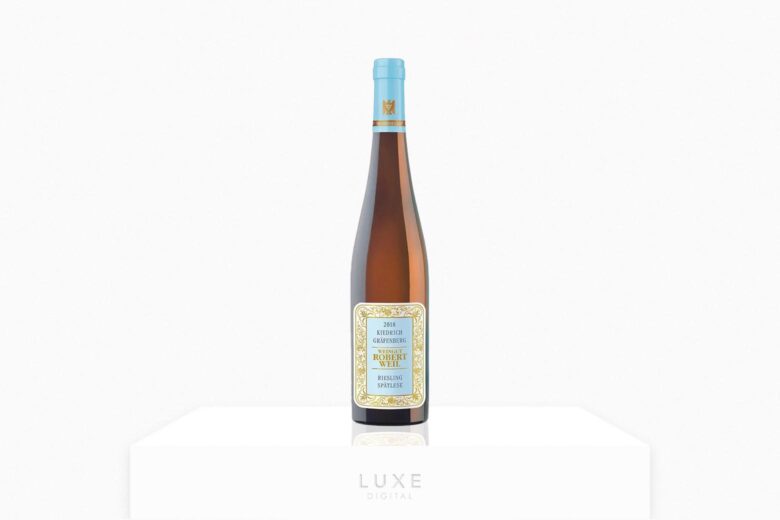 Riesling is one of the top white grapes in the world, and the best bottles usually come from Germany. Usually known for its strong floral aroma, it's a wine that's best enjoyed sparingly, sip by sip. Robert Weil's 2018 offering is an intensely rich and creamy Riesling, stuffed to the brim with ripe mandarin orange, papaya, and mango flavors to produce a classic of its variation.
This Riesling has an aroma of spring flowers and is worth every penny for its price. Don't disregard it for its sweetness, because this dessert wine cleverly ends up maintaining a slight dryness and a long finish. It's fermented entirely in stainless-steel tanks and combines acidity with clean flavors and a lasting intensity.
Best Riesling: Robert Weil Kiedrich Grafenberg Riesling Spatlese 2018
| | |
| --- | --- |
| Variety: | Riesling |
| Vintage: | 2018 |
| Appellation: | Rheingau, Germany |
| ABV: | 8.5% |
Penfolds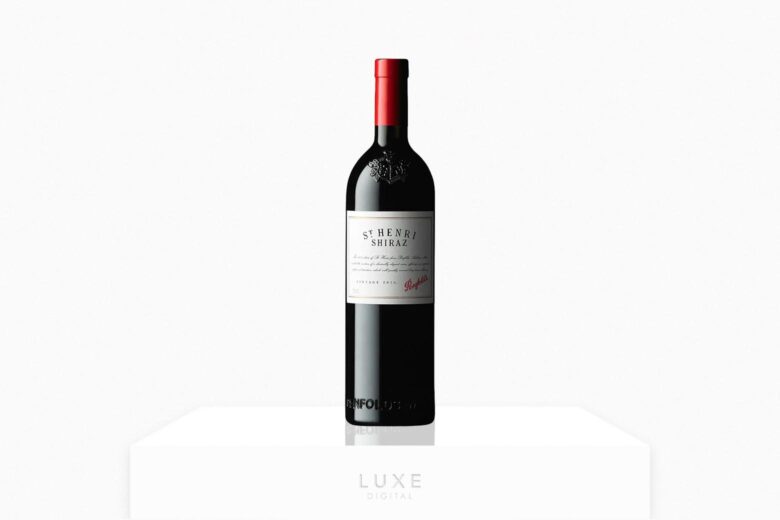 This 2016 Shiraz is famed for its bold, earthy flavors and dry palate. It's a wine with class, offering a brick-red core and plenty of rich tannins. The 2016 is a blend of 95 percent Shiraz and 5 percent Cabernet Sauvignon; full-bodied and incredibly powerful. It's mostly made up from black fruit notes but promises a huge range of flavors when delving deeper through each sip.
It's a powerful wine with an impressively long finish, drawing out hints of star anise and savory spices with oak, chocolate, and vanilla to end. An elegant bottle, it promises creaminess on the palate and a stunning fruitiness with every mouthful.
Best Syrah: Penfolds St. Henri Shiraz 2016
| | |
| --- | --- |
| Variety: | Syrah/Shiraz |
| Vintage: | 2016 |
| Appellation: | Barossa Valley, Australia |
| ABV: | 14.5% |
Carlisle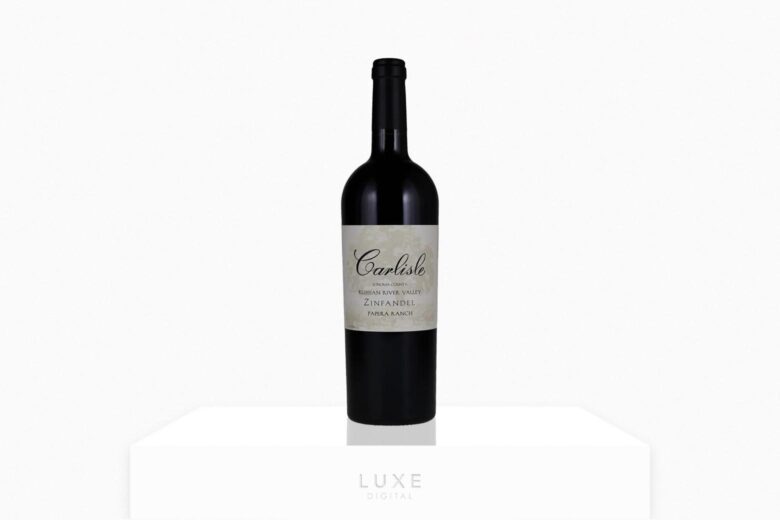 A powerhouse of a bottle, Carlisle's 2017 Papera Ranch is an excellent Zinfandel with plenty of depth and character. It's extraordinarily deep and features a wide range of dark, jammy flavors with a long, dry finish. This is a wine to pair with a range of strong-tasting dishes to really bring out each and every element of its personality. Expect fruit-forward notes, typical of a Zinfandel, with an earthy, herbal structure.
It's an example of everything a good Zinfandel should be, combined with remarkable fruit flavors, a deep ruby-purple coloring, and a dash of acidity to round it off. This is a dynamic wine that's ready to be enjoyed on a relaxing weekend.
Best Zinfandel: Carlisle Papera Ranch Zinfandel 2017
| | |
| --- | --- |
| Variety: | Zinfandel |
| Vintage: | 2017 |
| Appellation: | Russian River, California |
| ABV: | 15.5% |
Chateau Latour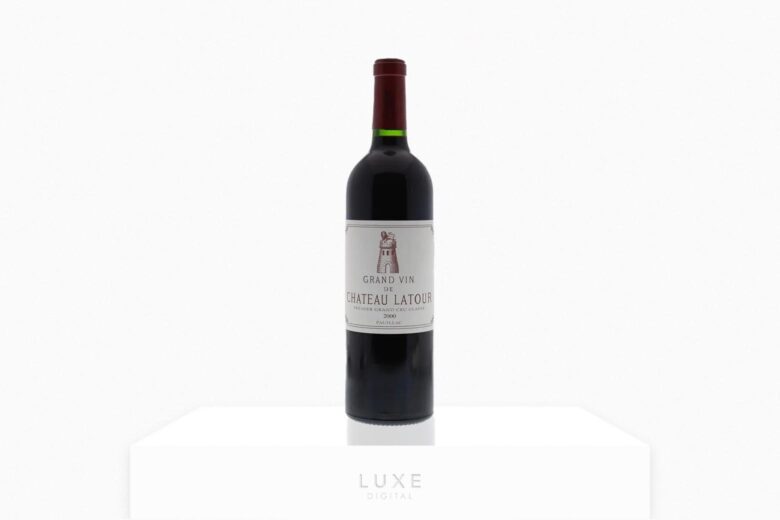 The 2006 Chateau Latour has a great potential to increase with value over time. Currently sold for around $1,500, it's an impressively deep, dark red wine made up of 77 percent Cabernet Sauvignon, 16 percent Merlot, 4 percent Cabernet Franc, and 3 percent Petit Verdot. It's broad, savory, and rich with a unique finesse in the fruit and full of complex tannins.
In 2016, Chateau Latour released the last of its prestigious 2000 batch—a welcomed decision as all previously released bottles were quickly snapped up. This is a wine that, while best to mature for a while yet, promises to dance on your tastebuds when finally opened and enjoyed. Save it, and count down the days until you finally give in and open it.
Best bottle to invest in: Chateau Latour 2000
| | |
| --- | --- |
| Variety: | Bordeaux Red Blends |
| Vintage: | 2000 |
| Appellation: | Bordeaux, France |
| ABV: | 13% |
Château d'Yquem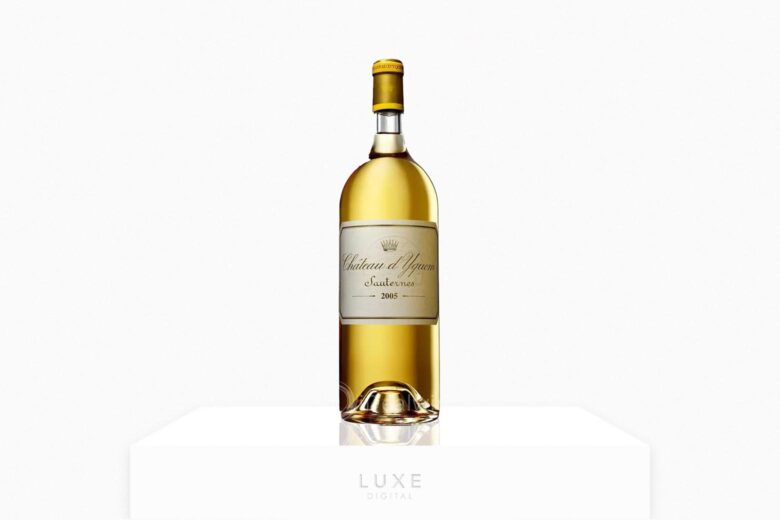 Sauternes wines get their character from their grapes, which come from the Sauternes region of Bordeaux and have been affected by Botrytis cinerea, which you might know as "noble rot". This results in distinct and concentrated flavors, of which Château d'Yquem's 2005 promises plenty.
This wine is a brilliant, golden color with fresh acidity and notes of honeycomb, orange blossoms, and saffron. It's a bottle for the impatient; perfect for drinking this year. While it begins as a subtle wine, it's one that grows with each sip, with a concentrated nose of apricot, honey, and marzipan, and earthy notes of dried citrus. It's well-rounded and medium-sweet with a velvety texture. 
Best vintage to drink this year: Château d'Yquem Sauternes 2005
| | |
| --- | --- |
| Variety: | Sauternes |
| Vintage: | 2005 |
| Appellation: | Bordeaux, France |
| ABV: | 14.2% |
How is wine made?
Wine is made by picking, crushing, fermenting, and aging grapes.
The process begins by picking the grapes, before they're taken to the crushing pad. Here, a destemmer will remove the stems from the bunches of grapes and will lightly crush them at the same time. The next step differs between red and white wines when it comes to removing the skins. White wine is pressed and the grape skins discarded, while red wine is made from grapes that are fermented with their skins still attached.
Next is the fermentation period, where yeast is added to the vats of grapes in order for the sugars to convert to alcohol. When producing red wines, carbon dioxide is released, which causes the grape skins to rise to the surface.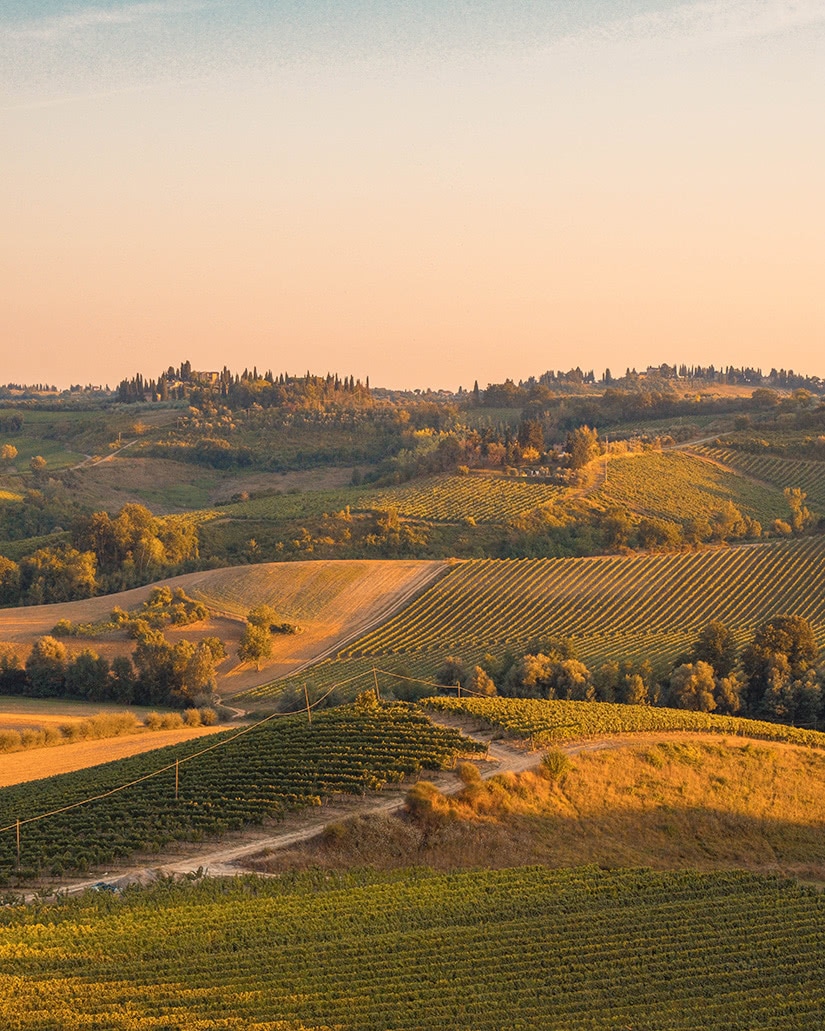 The aging step comes next and it's here where creativity and flavor profiles really come into play. Wines can be aged for anything from a few months to several years. Some white wines are ready to be bottled after only a few months, while most dry red wines benefit from being left up to two years. Wine can also be aged in new oak, used barrels, or stainless steel, in American oak barrels or in French oak barrels, or in charred barrels, like those used when aging Bourbon.
The different types of wine
Cabernet Sauvignon:
Cabernet Sauvignons are rich, robust red wines from the Napa Valley. These wines are full-bodied and are made up of dark fruit flavors mixed with spices and earthy aromas. It's one of the world's most widely recognized red wine grape varieties and is most commonly aged in French oak.
Chardonnay:
Chardonnay is the most popular wine varietal in North America and is characterized by its medium to full body and its buttery mouthfeel. It combines crisp flavors like apple and pear with citrus aromas and hints of vanilla.
Malbec:
Malbec is known for its plump, dark fruit flavors and inky dark color. Its grapes grow mostly in Argentina, although it was originally produced in France. Malbecs have moderate tannins and are typically made up of ripe flavors like plum, black cherry, and blackberry.
Merlot:
Merlots have milder flavors and lower tannin levels than other varieties of red wine. Although still a type of dry red wine, they're sweeter than Cabernet Sauvignons and are made of dark blue-colored wine grapes. Merlots are a fruit-forward wine with plenty of flavors, with spicy and sweet notes that come from aging in oak barrels.
Pinot Grigio:
Pinot Grigio is a popular Italian white wine, mostly known for its prominent crisp flavors of apples and pears. It's a zesty white wine that's best-served cold. In France — where this type of wine also originates from — it's known as Pinot Gris, and its grapes have a greyish-blue hue, which is what gives them their name.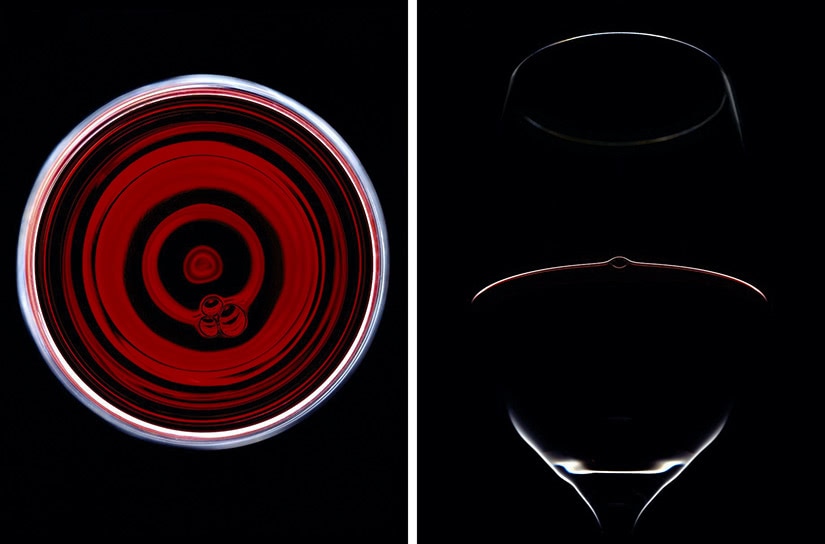 Pinot Noir:
Pinot Noir grapes are notoriously hard to grow, which makes finding a great Pinot Noir something of a victory. It's a medium-bodied red wine that was born in the Burgundy region of France and has flavors of ripe red berries and sweet black cherries. It's known for its strong, lingering aftertaste and goes well with all types of food.
Riesling:
Riesling is known for its aromatic grape variety that produces wines with an almost floral, perfumed aroma. It's a white wine that's sweet and acidic and is used to make dry, semi-sweet, sweet, and sparkling white wines. Riesling is one of the top white grapes in the world and is Germany's flagship wine.
Sauvignon Blanc:
Most Sauvignon Blancs are left as dry white wines, with a few brands preferring to leave a small amount of residual sugar for a richer consistency. It's a crisp and light wine with flavors of citrus like green apple, lime, and vanilla.
Syrah:
Also known as Shiraz, Syrah is a bold and rich red wine that's grown throughout the world. It offers dark fruit flavors like sweet blueberry and peppery spices and is responsible for some of the most full-bodied wines on the market. It's an almost meaty red wine with plenty of depth and character.
Zinfandel:
Zinfandel — sometimes called Primitivo — is a sweet or semi-sweet red wine with a slightly higher alcohol content. It's the only type of grape thought to be indigenous to America and is grown exclusively in California. It's a bold, fruit-forward red that's commonly aged in American oak to bring out its earthy flavors. It can also be made into a rose wine called White Zinfandel.
Those listed above are the most common varieties of wine, but there are plenty more types and varieties of wine to be discovered.
How to drink wine
The easiest way to find the right bottle of wine for you and your occasion is simply to ask a wine expert or sommelier for their recommendations based on your taste. If you're pairing wines for dinner, tell the expert what dishes you'll be making. If you're simply buying a bottle of wine to broaden your horizons, the most important things to state are your price range and flavor preferences.
When it comes to preparing and drinking wine, there are differences based on the color of the wine. Red and fortified wines should be served a touch below room temperature, while white, rose, and sparkling wines benefit from a chill. Red wines should be kept in the fridge for around 45 minutes before serving, while white, rose, and sparkling wines can stay in the cool for around two hours.
White wine glasses are typically smaller than red wine glasses, as they don't need the same surface area to oxidize. When drinking the wine, hold the glass by the stem rather than the bowl. This will help the wine to keep at the same temperature, rather than warming up in your hand.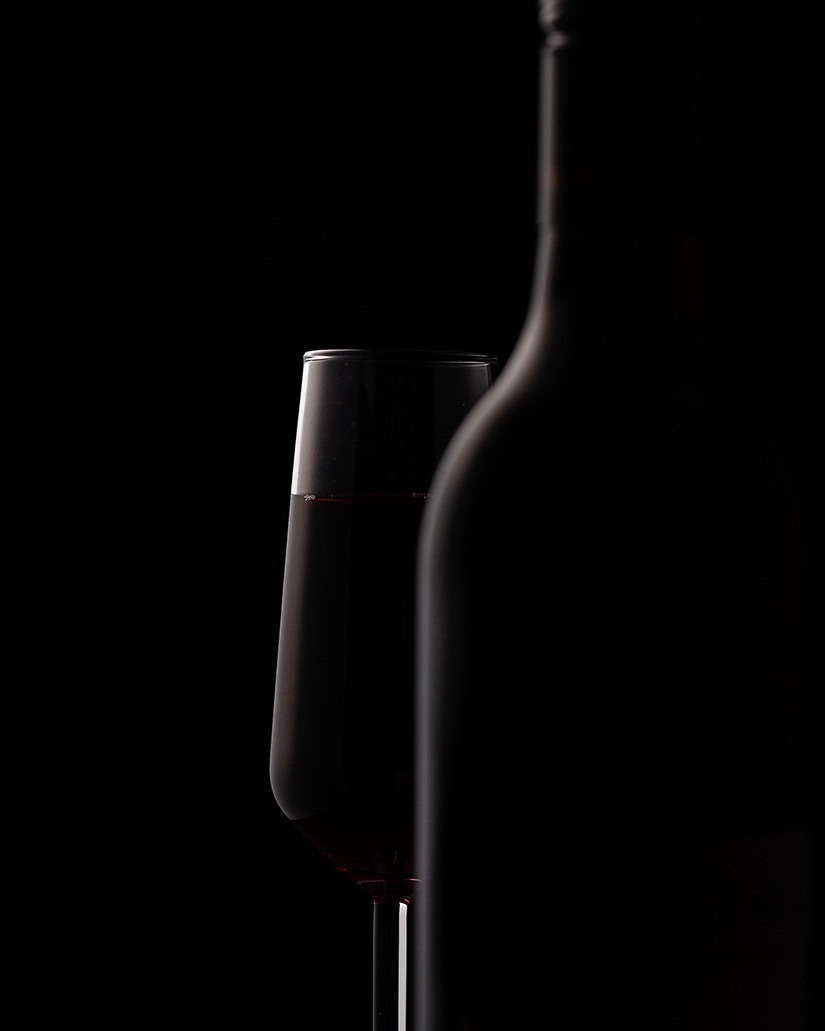 Pour 30 to 60 ml (one to two ounces) of wine into a glass to taste it before serving. Swirl the wine in the glass, holding the stem, to expose it to a larger surface area. Smell the wine as you swirl it to release the flavors and varied aromas. A higher quality wine will offer different aromas the more it's swirled.
Then, taste the wine in small sips. Hold it in your mouth for five to 10 seconds and roll it across your tastebuds. Make sure to pay attention to the aftertaste, too: a good quality wine will linger.
The top five best wine brands
Masseto
Based in sunny Tuscany, in the Bolgheri region of Italy, Masseto is a cult winery with an iconic vineyard that's known for producing top-quality vintages. The brand has received multiple 100-point scores from critics and is notorious for being difficult to get hold of. Production totals around just 30,000 bottles a year, and the average bottle costs around $790. The vineyard, which was first founded by Lodovico Antinori in 1981, converted entirely to organic farming in 2012 and keeps climate change at the forefront of its production methods. The brand was a hit from its first release in 1986 and is one of the most well-known and best-performing wineries.
Screaming Eagle
Screaming Eagle Winery and Vineyards is a Californian wine estate and another cult winery. The brand produces the most expensive wines in North America, and its Sauvignon Blanc occupies the top spot, with an average sales price of $5,974. In order to buy its wine directly from the brand, buyers must sign up for a waiting list. The average time to wait on this list before being able to buy a bottle is around 12 years. Due to a surge in high-profile counterfeit wine cases, each bottle of Screaming Eagle comes with a "bubble-coded" security seal. It keeps its doors firmly shut to the public.
Bodega Catena Zapata
Bodega Catena Zapata is a family-owned winery located in Mendoza, Argentina, and is one of Argentina's high-altitude Malbec pioneers. The winery launched in 1902 and, setting up camp in one of the country's most exciting up-and-coming wine regions, it's no surprise that it immediately released a successful range of bottles. Its vision is to produce rich and unforgettable wines, something it's done over time alongside revolutionizing the Argentine wine industry in the last 50 years. It's a brand that's won multiple awards over the years and is certainly one to savor.
Chateau Latour
Château Latour is truly one of the best French wine estates in the world, rated as a First Growth under the 1855 Bordeaux Classification and holding its tradition with centuries of expertise. Today, an average bottle of Latour is around 300 times more expensive than a bottle of basic Bordeaux. Each bottle sold is individually wrapped by hand in silk paper, highlighting the level of attention to detail that the brand has maintained over time. Château Latour uses natural methods of crop protection and no herbicides in its production process.
Heitz Cellar
Another family-owned winery, Heitz Cellar was established in 1961 and has been described as a "master of Grignolino". Its Cabernet Sauvignon has appeared and placed in several wine-tasting competitions, and the brand is renowned for its iconic, globally celebrated wines. It produced Napa Valley's first vineyard-designated Cabernet Sauvignon and has kept an unwavering commitment to quality ever since it started trading. The winery uses only organically farmed, 100% Napa Valley fruit in its wines and has a focus on sustainability. Its vineyard offers an incredible breadth of diversity and is yet to produce an unsuccessful wine.
Best wineries
The best way to expand your knowledge on wine is to see the growing process by taking a tour of a winery or exploring the vineyard firsthand. California, home to the Napa Valley, is one of the best spots in the world to do just that.
Some of the best wineries to take a tour around include Paso Robles Wine Country, home to award-winning wines, a historic downtown, and breathtaking views, Nalle Winery, part of the Historic Vineyard Society, preserving California's oldest vines, and Finger Lakes, known for their expertise and great experience for wine lovers wanting a closer look.
Across in New York, another hotspot in the United States, you'll find Ravines Wine Cellars with its famed tasting rooms and wineries, and Keuka Lake, set among the state's largest and most celebrated wine-producing region. Nearby sits Glenora Wine Cellars, the first winery on Seneca Lake, and one known for its impressive daily wine tastings and cellar tours.
Other top spots in New York are Ventosa Vineyards, with its 23 acres of estate vineyards overlooking Seneca Lake, and Fulkerson Winery, known as the winemakers' winery and home to 110 acres of grapes.
Terminology: the key terms to know when buying wine
ABV: Alcohol By Volume — the percentage of ethanol in a beverage.
Appellation: A legally defined and protected geographical area used to identify where grapes for a wine were grown.
Assemblage: A French term for the grape varieties used to blend a wine.
Blind tasting: This allows for an unbiased evaluation of the wine and is when the identity of the wine is hidden from the taster.
Dry wine: Red or white wines where all the residual sugar has been fermented.
Full-bodied: A term for wines that are usually higher in alcohol, glycerin, and concentration.
Tannins: Extracted from the grape skins and stems, these are the backbone of a wine and need to be ripe for a wine to feel good in your mouth.
Variety: The type of grape used to make a wine.
Vintage: The year a wine was produced.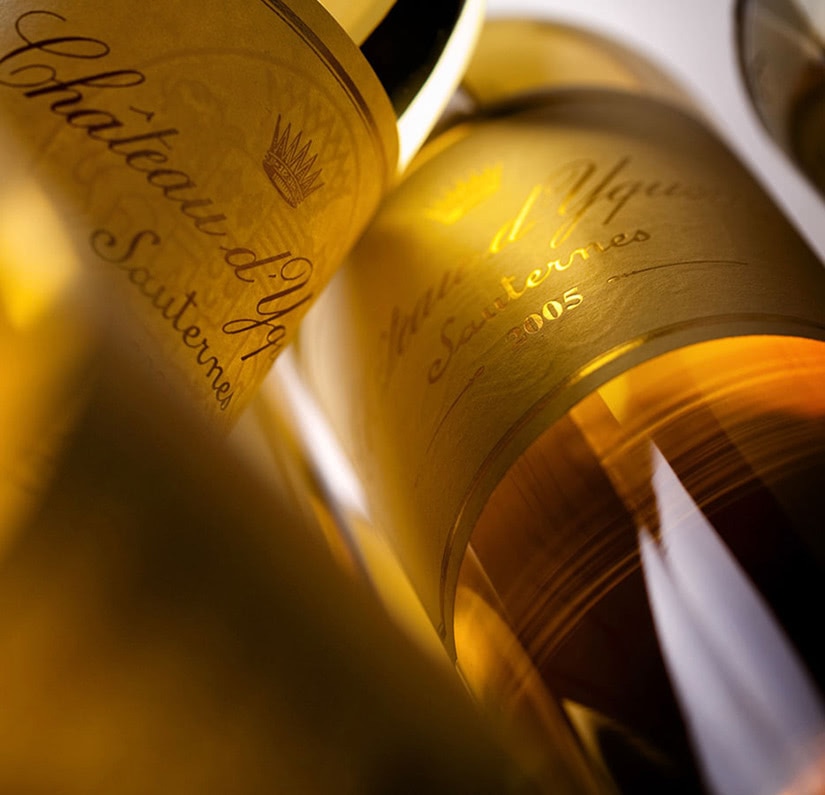 Methodology: How we select, test, and rank the best wines on the market
In order to select the best wines, we looked at the individual features of each category and what makes a successful wine within that. We took into account the level of tannins and alcohol percentage, the flavor profile and heaviness of each wine's body as well as its complexity.
We also looked into each bottle's crispness, whether it was oaked or unoaked, the success of each vineyard over the years, and the price of each bottle.
Frequently asked questions about wine
How many varieties of wine are there?
There are five main varieties of wine: red, white, rose, dessert and sparkling. Within these are many different subcategories. Some of the most popular red wines include Pinot Noir, Cabernet Sauvignon and Merlot while popular white wines are Sauvignon Blanc, Chardonnay and Pinot Grigio.