Veuve Clicquot Champagne is synonymous with celebration. Most of us love any excuse to sip on the effervescent fizz, and it's long been associated with noteworthy occasions. Weddings, graduations, anniversaries, and even promotions often call for the happily ostentatious opening of a luxurious bottle.
Lovingly distilled at Veuve Clicquot Ponsardin distillery in France, this luxury Champagne is revered by many for its vibrant apple, grape, and citrus flavors.
Veuve Clicquot, meaning 'widow Clicquot' en francais, honors the First Lady of Champagne-making; Barbe-Nicole Ponsardin.
She was tragically widowed at the tender age of 27. Such horrendous circumstances might've led some to take to the bottle. But, not Widow Clicquot.
Rather than wallowing in the comfort of merely passable Champagnes, the heroine of Veuve Clicquot channeled her energies into creating a most exquisite bubbly. And for that, we thank her.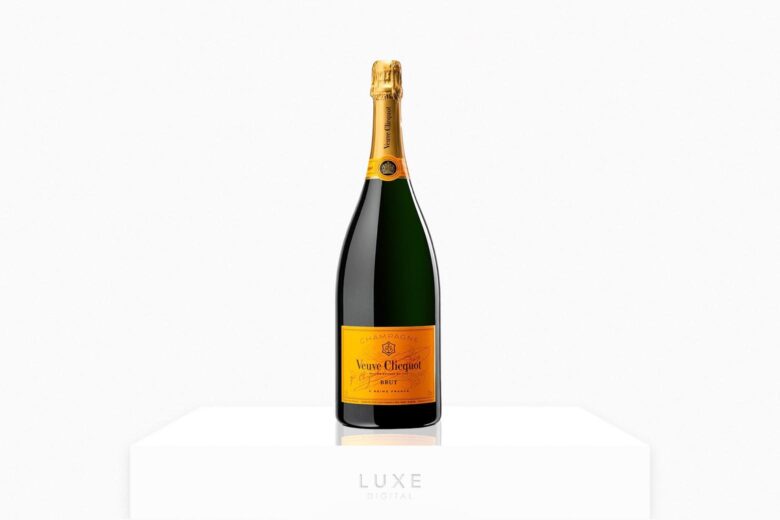 Veuve Clicquot bottle prices and sizes
| Bottle name | Size | Price |
| --- | --- | --- |
| Yellow Label Non-Vintage | 750ml | $52 |
| Veuve Clicquot Rich | 750ml | $70 |
| Vintage Rose 2012 | 750ml | $85 |
| La Grande Dame Blanc 2008 | 750ml | $191 |
| Cave Privee 1989 | 1.5l (Magnum) | $650 |
A brief history of Veuve Clicquot
It's 1772, and an entrepreneurial member of the Clicquot family, historically of banking and merchant wealth, is looking for a new venture. Already owning several vineyards, Phillipe Clicquot makes the decision to establish a wine business. Naturally.
With a thriving, increasingly globalized market with Europe at its center, Phillipe defined the company's ambition as 'crossing borders'— a popular endeavor at the time, indeed! In a fertile market bursting with thirsty consumers, all remained well.
Until one day, disaster struck
Franḉois- Phillipe's son and heir to the family business passes away. The company is left to his widow, Barbe-Nicole Ponsardin. While the House of Clicquot was founded by her father-in-law, it is Veuve Clicquot who is rightly credited for many of the House's major accomplishments.
The most notable of which was perhaps creating the world's first-ever vintage Champagne in 1810.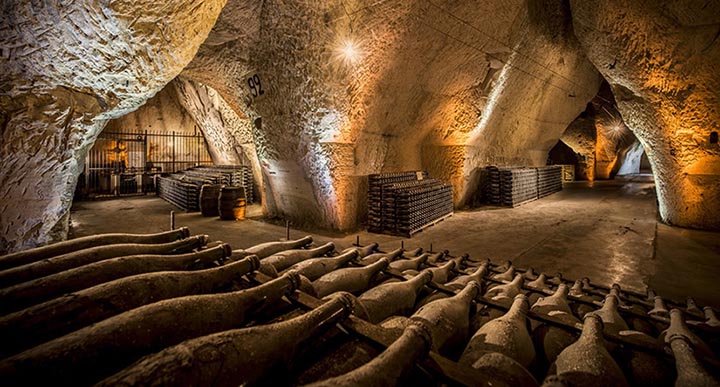 Crossing borders, indeed
It was Madame Clicquot who lived and breathed (and presumably drank) the House of Clicquot's wares, popularising their fine Champagnes among France and the rest of Europe's haute société.
In 1814, much like the warming Hennessy Cognac many years before, Madame Clicquot found a way to ship her Champagnes to Imperial Russia.
In spite of the obvious political adversary, House of Clicquot Champagne could be found adorning the heavily-laden banquet tables of St Petersburg's elite.
Sommelier, entrepreneur, inventor
Among her many achievements, Madame Clicquot invented the 'riddling table', which guarantees the glassy transparency we all love.
Don't worry if you've never heard of it. But, next time you appreciate the crystal translucence of your flute of Champagne, nod a silent homage to 'La Grande Dame' of Champagne, who made that beautiful clarity possible.
The exact same process is used in the production of Veuve Clicquot (and the majority of other Champagne houses) today.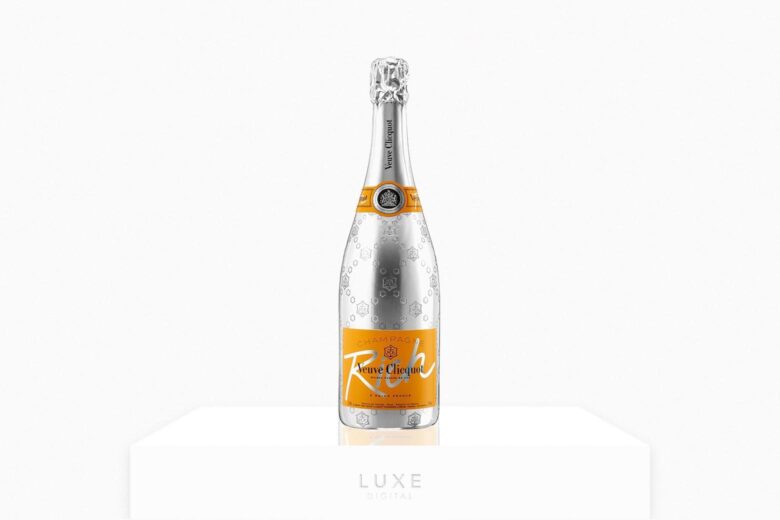 Rosé d'assemblage
If that wasn't enough to have you assembling a shrine in your wine cellar to the remarkable lady, just you wait:
You know the Rosé Champagne you crave on a midsummer afternoon? Yes, you guessed it. In 1818 Madame Clicquot was busy experimenting with blending red wines and Champagnes, rather than simply adding the traditional elderberry-based preparation to tint it.
A penchant for innovation
The innovation did not stop there. In 1877, the House of Clicquot made the unusual decision to dress its Champagne bottles in a rich, golden yellow. The 'V. Clicquot P. Werlé' Yellow label was trademarked, and has been a distinguishing feature of the company ever since.
How Veuve Clicquot is made
As of 2021, only 249 individuals have earned the title of Master Sommelier. So, a very exclusive accolade, right? Well, in comparison at House of Clicquot, only 10 worthy and talented humans have held the prestige of being the grandly titled Cellar Master since the company's inception.
For a company whose motto is 'Only one quality. The finest.', we imagine the responsibility must be colossal!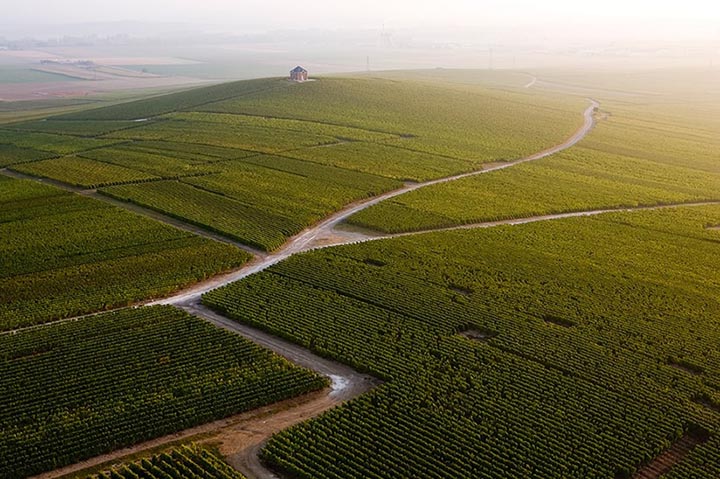 'Vine to Wine'
From pressing to labeling, the intricate process is meticulously overseen by the watchful eye of the Cellar Master to ensure ultimate quality.
Each grape is subject to a pressing process exclusive to its variety. This fastidious attention results in the best characteristics of each grape being upheld and respected.
For every 4000kg of grapes pressed, the yield is 2550 liters of juice. For the sake of quality, only the first 2050 liters of 'cuvée' (the most balanced liquid) is then used for the fermentation that follows. And that's just the beginning!
Fermentation
Of course, the grape juice or 'cuvée' is then fermented over 8 to 10 days, culminating in still white wine with an 11% alcohol content. But don't reach for the flute yet:
The wine is then subjected to a blind tasting, and then a second fermentation is conducted. While not traditional in Champagne making, this second fermentation helps to reduce the acidity of the wine.
Enter the Tasting Committee:
Has there ever been a more gratifying job title than 'member of the Tasting Committee'? These die-hard, supremely qualified sommeliers will taste between 700 to 800 wines and rank them by category.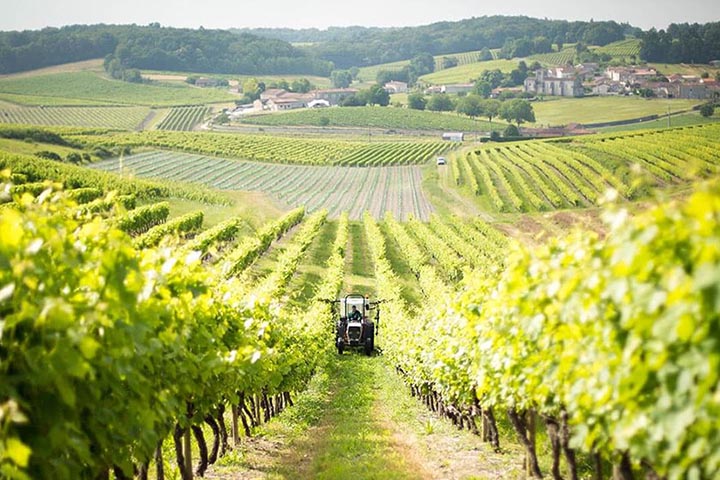 Blending
Next is the formidable task of assessing the reserve wines, often 10 to 20 years aged by this point, to identify the subtle flavors which define the House of Clicquot's impressive style.
If a harvest is particularly fruitful, the Cellar Master, along with the President and the blending team, may decide to craft a vintage wine made entirely from grapes from that harvest.
Bring us the bubbles
At this point, the wines remain still. A dosing liquor and yeasts are added to the now-bottled wine to trigger the process which carbonates the wine.
Maturation
Deep in the cellars of the House of Clicquot in Reims, you'll find a sea of bottles laid horizontally, still and peaceful, far away from light and disturbances. Inside them, the process of 'autolysis' is happening.
The horizontal position slows this process of 'self-digestion', which is crucial to creating the complexities we so adore in our favorite wines.
Veuve Clicquot's Champagnes are aged for a minimum of 30 months, while vintages are a minimum of 5 years.
Riddle me this
Madame Clicquot's pièce de résistance, the riddling table, is then used to clarify the Champagne. In layman's terms, the table is used to jiggle the sediment to the neck of the bottle, where it can easily be removed.
Dosage
The penultimate step is dosing the wine (which remains very dry at this point) by adding a dosing liquor. The quantity used determines what type of Champagne the final bottle will become: brut, sec, demi-sec, etc.
Finally… That famous yellow label
After corking, muzzling, and resting for a further few months to allow the aromas to infuse to the most delectable of standards, the bottles are carefully inspected. If they're deemed acceptable, the bottles of Champagne are smartly jacketed with the yellow label, plus cap, collar and black label.
Then, and only then, are they permitted to be shipped.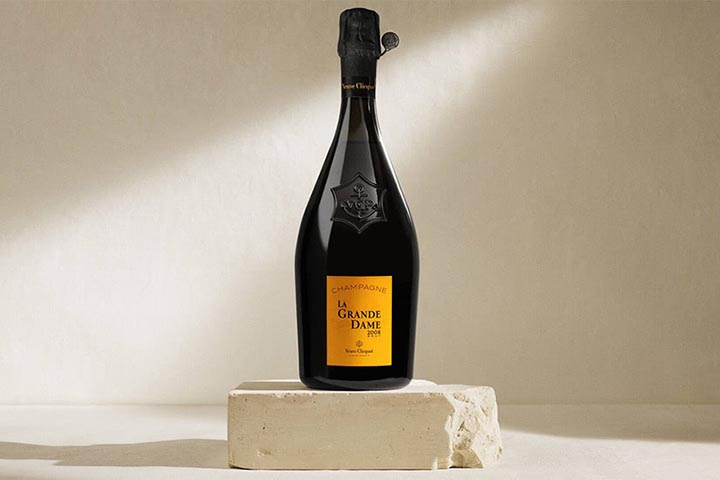 How to drink Veuve Clicquot
After being stored at a cool and consistent temperature (like all your fine wines!), pour your desired serving into a chilled Champagne flute in one swift, yet controlled motion. It might take some practice, but the result is worth it.
The best cocktails to make with Veuve Clicquot
Liquid Gold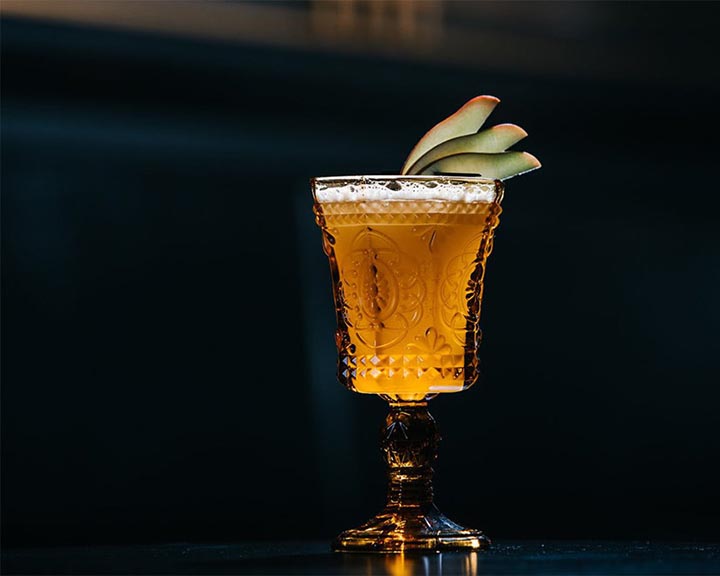 Ingredients:
45ml Hennessy Cognac
45ml white grape juice
15ml lemon juice
1 dash Angostura bitters
60ml Veuve Clicquot to top up
Cocktail recipes: Shake all ingredients except Champagne in a cocktail shaker with ice, until cold. Strain into a classic cocktail glass and top up with Veuve Clicquot Champagne.
Veuve Clicquot Rich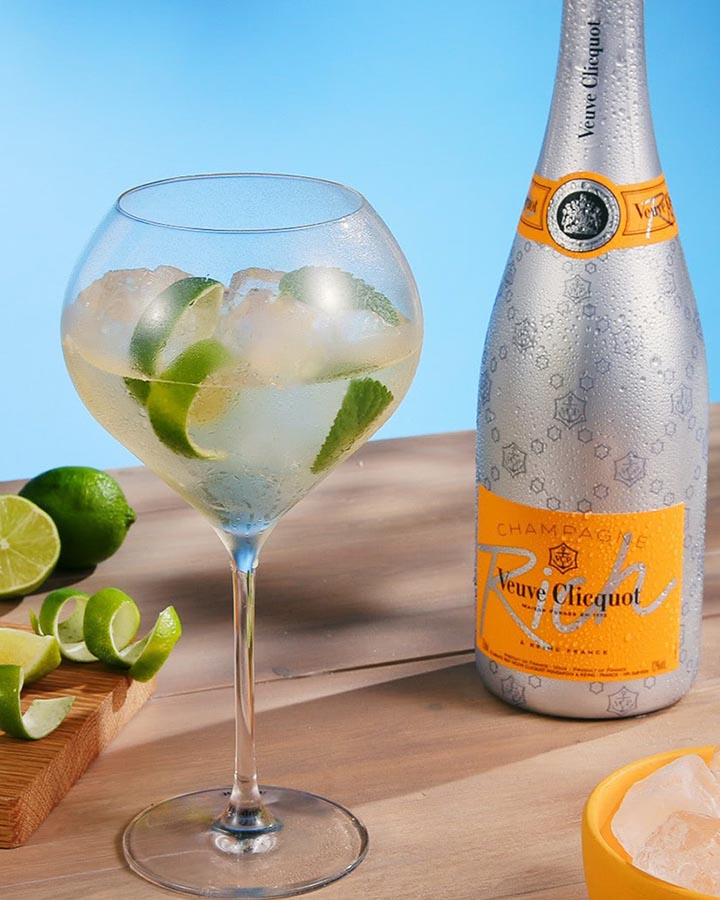 Veuve Clicquot's 'Rich' is designed to be enjoyed over ice. As such, a myriad of new cocktails have been born featuring this ultra-sweet Champagne.
Ingredients:
Bottle of Veuve Clicquot Rich
Ice cubes
Choice of: Pineapple pieces, grapefruit, cucumber, celery or peppers.
Cocktail recipes: Simply add ice to a tall glass, add your chosen ingredient and top up with Veuve Clicquot Rich.
Veuve Clicquot Rich Rosé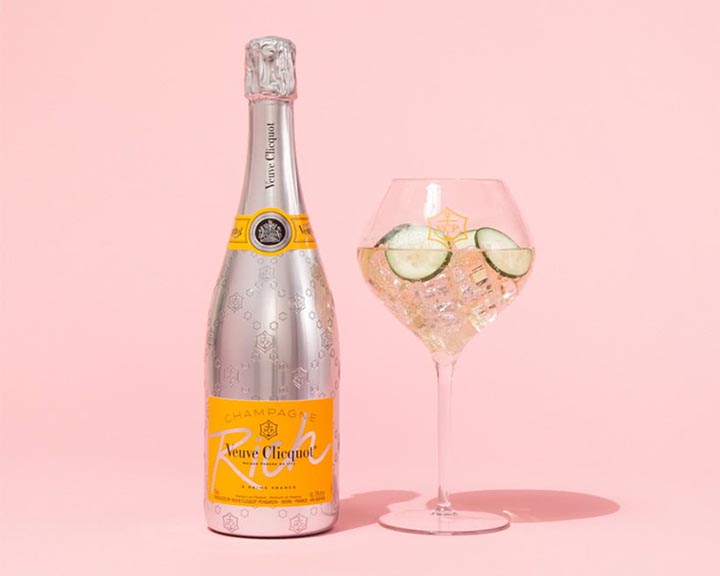 Follow the instructions of the Veuve Clicquot Rich cocktail recipe. However, Rich Rosé is best paired with:
Ingredients:
Ginger, pineapple or lime.
Substitute according to your own tastes!
Cocktail recipes: Place ice in a large wine glass. Add one fresh ingredient: lime, pineapple or ginger. Finish with chilled Veuve Clicquot Rich Rosé.
Frequently asked questions about Veuve Clicquot
How much is a bottle of Veuve Clicquot?
Depending on the bottle, you can find a budget-friendly 750ml bottle of Veuve Clicquot for around $50. On the other end of the spectrum, you can easily spend $800, all the way to a whopping $40,000 (for a 200-year-old vintage!).
Is Veuve Clicquot a good Champagne?
Veuve Clicquot is widely accepted to be one of the finest Champagne brands available on the market.
How do you pronounce Veuve?
As per the correct French pronunciation, Veuve is pronounced [vœv] and Clicquot is 'klee-koh', phonetically speaking.
Is Veuve Clicquot expensive?
Veuve Clicquot can be expensive. Although, you can easily find bottles under $100. The most expensive bottle of 200-year-old vintage sold at auction for $34,000. The bottle was found on a shipwreck and is the most expensive bottle of Champagne ever sold.
What is the best Veuve Clicquot champagne?
Veuve Clicquot's 'Yellow Label' Brut non-vintage is the House's best-selling and most famous bottle.