Our daily lives changed in ways that would have been unthinkable at the beginning of 2020.
If we can't know with absolute certainty what will happen in the pandemic aftermath, we can, however, take the opportunity in this forced parenthesis to pause and ponder on the changing definition of luxury consumption, and the underlying motivations and values that drive affluent consumers.
The unprecedented times we're living in today are radically transforming how brands and consumers interact.
We looked previously at the state of luxury in times of crisis. We'll now take a closer look at the consumer side of the equation, their evolving expectations and what luxury brands should do right now to remain relevant and grow.
While purchases of luxury goods or services might not be top of mind for most consumers at the moment, one thing is certain: digital experiences are.
With affluent consumers spending more time at home and settling into the new social distancing norm, buying habits and purchase journeys are changing.
Digital retail sales were expected to make up 20% of global retail by 2023, that number seems to have already been exceeded in Q2 of 2020. It's too early to tell if this level of online sales will be maintained as confinement measures gradually relax, but it's clear that luxury shoppers are more than ever ready to buy online.
The global sanitary crisis is thus accelerating systemic trends that were already transforming the global luxury industry. One of them is the digital transformation of luxury.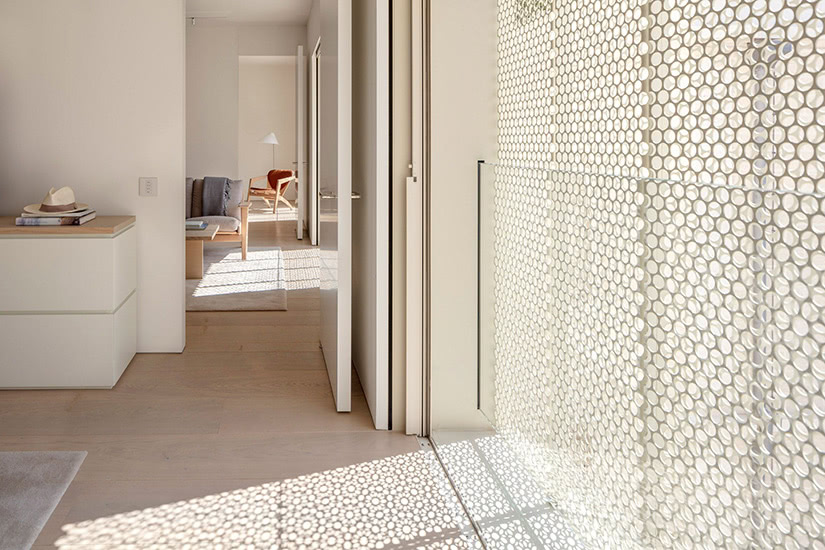 Seeking comfort in uncomfortable times
Fueled by the current pandemic, the stay-at-home economy is bringing new consumer expectations and behaviours. The current crisis has forced millions of people to develop new ways of working, consuming, learning, and living. People are spending more time online than ever before and increasingly searching and shopping for goods, services and entertainment, online.
Affluent consumers, who were already comfortable with online shopping, are now buying more from ecommerce brands. They are also expanding the categories of items they order online.
More interestingly, late-adopters, affluent consumers who resisted ecommerce until now, are exploring online shopping too.
Luxury customers' desires and interests are adapting to the current situation. The search for home comforts is on the rise as consumers seek ways to feel better while spending more time indoors.
Indeed, essential goods, such as groceries, are not the only categories recording growth over this unprecedented period. Some verticals of non-essentials saw increased interests and record-breaking ecommerce sales numbers — from home improvement and interior design to athleisure clothes and loungewear. Luxury skincare is also cementing its rise on a backdrop of declining makeup sales.
In this report, we'll take a closer look at four essential steps of a brand's repositioning for the stay-at-home economy:
We'll focus primarily on Millennials and Gen Z luxury consumers who are the growth engine of global luxury sales. Young consumers are indeed now making up more than 40% of all luxury spending and generate all of the global luxury growth according to a February 2020 study by consulting firm Bain & Company.
100%

of the global luxury growth is generated by
Millennials and Gen Z consumers in 2020.
Our goal is to help you understand how the stay-at-home economy is changing consumer behaviours, and find inspiration from luxury brands who successfully manage to stay relevant. By the end of this report, you should be able to identify opportunities within your luxury segment to adapt your offering and be valuable to your consumers.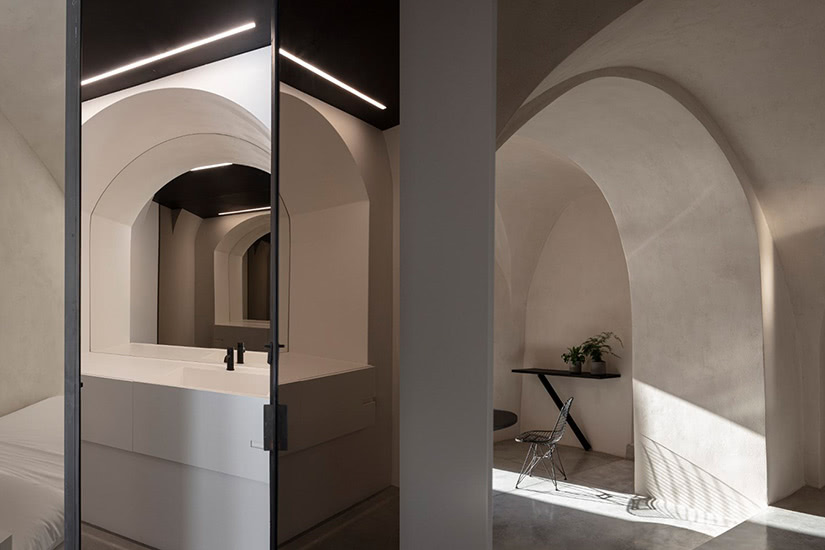 1. Mindful mindset: Understand your consumers' state of mind
The current crisis is changing what's important to affluent consumers. We're living through unprecedented times. People are worried about their family and friends. They're also worried about the global economy, and many are deeply concerned about their income stability.
A survey of Gen Z by DoSomething in May 2020 found that 2 out of 3 respondents believed going back to "normal" activities felt too risky at this time.
But even in times of crisis, people need to buy certain essential products. Those who can afford it will also seek comfort luxury goods.
In this new particular context, emotional drivers play a critical role. Affluent consumers are spending money on things that can help them adapt to the new normal. As social distancing applies globally, the need for connection—including which brands we engage with and purchase from—is accentuated.
There is undeniably a heightened focus on the actions and behaviours of luxury brands in response to the crisis. Affluent consumers expect luxury brands to shift their business priorities and stand in solidarity. Handling the crisis well now could reinforce brand loyalty over the long run.
84%

of US consumers say how companies act during the current market is important to their loyalty moving forward, according to Think with Google.
Interestingly, the current situation is also fueling a shift in priority for affluent shoppers, making them more inclined to discover and try new, available brands.
While some may argue that the increased investment in the digital space by large luxury brands could threaten smaller luxury businesses' online visibility, the current context could also prove to be a real growth opportunity for digital native DTC brands.
Luxury brands must reflect on their evolving relevance as we adjust to a new normal. As a luxury brand, it's critical to understand what your product or service represents to your customers. You need to be mindful of how important your solution is for people at this particular time. Can you help improve their lives in any way?
If you aren't selling essential goods (think luxury travel goods, jewellery, automotive, for example), focus on building relationships now. Even if consumers can't buy from you right now, they will remember these interactions and your presence in difficult times.
Pro tip: Google Trends offers invaluable insights into emerging search behaviours and thus, consumer interest in today's fast-evolving climate.

2. Purposeful product: Design valuable new essentials
The second step to be relevant in the stay-at-home economy is to focus on products that are relevant to the current consumer mindset and address consumers' new realities.
Offer carefully designed products that will support your consumers during these trying times. This will eventually build brand affinity.
75%

Of consumers worldwide are keeping fit during the outbreak.
If you already have existing collections that are adapted to the current consumer demand, double-down on their production. A recent survey by GlobalWebIndex found that 3 in 4 respondents are keeping fit during the outbreak and most consumers expect to spend more time exercising in future. This will only fuel the wellness trend behind activewear lines and healthy living.
If you don't already have a product or service that's relevant to your customers today, take time to understand your consumers' behaviours and experiment with new capsule collections. This is a great time for brands to be playful and tap into emerging trends. The exploding growth of athleisure brands for women or premium loungewear clothing for men are just some of the trends that are worth exploring.
Alternatively, or in parallel, consider how you could be more helpful to your community at large by leveraging your production capacity and manufacturing expertise. Large luxury brands did precisely that at the end of Q1 2020 when they started to produce hand sanitisers instead of perfume or face masks instead of clothing.
LVMH shifts manufacturing capacity to produce hand sanitisers and face masks
On March 15, 2020, while the coronavirus outbreak was rapidly growing in France, luxury group LVMH announced that it would leverage its cosmetics brands to manufacture large quantities of hand sanitizer and help stave off a nationwide shortage across France.
"LVMH will use the production lines of its perfume and cosmetic brands (…) to produce large quantities of hydroalcoholic gels from Monday," LVMH said in a statement.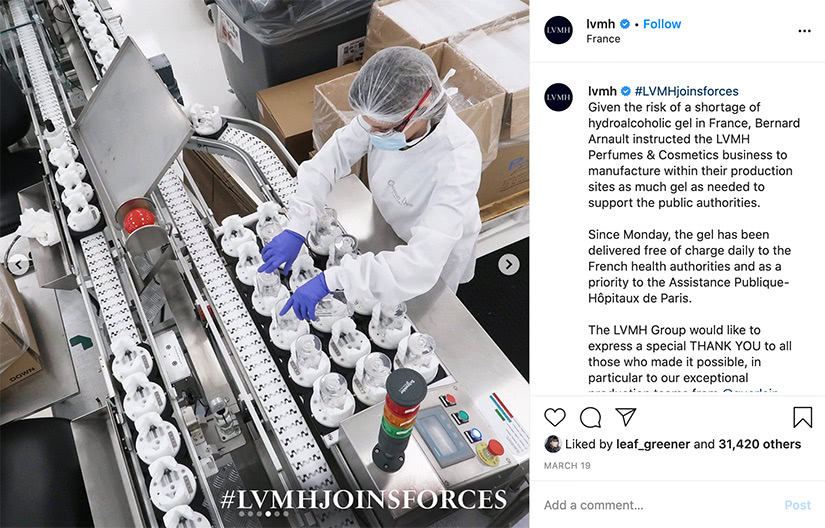 "These gels will be delivered free of charge to the health authorities," LVMH added.
Two weeks later, the group pursued its efforts by repurposing several of its ateliers across France to produce non-surgical face masks. The masks were later shipped to frontline healthcare workers in the country.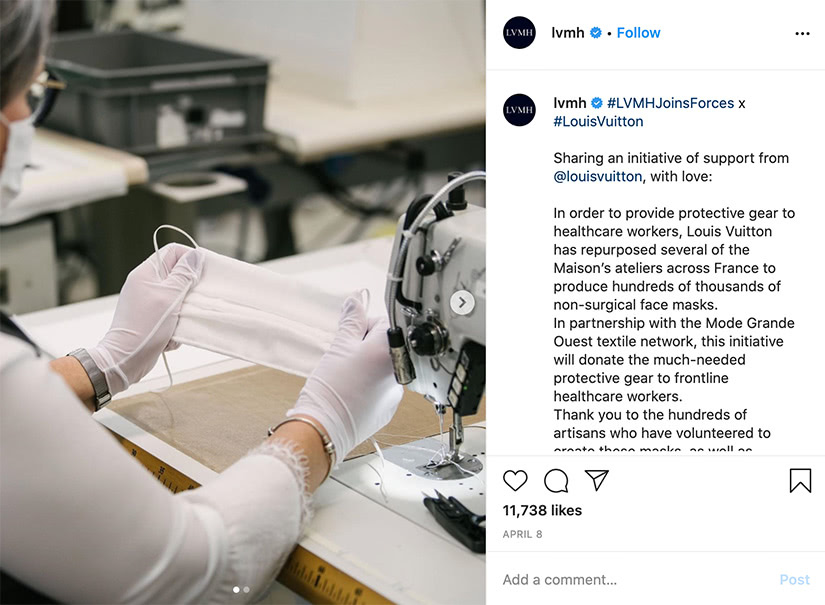 The initiative was largely acclaimed in France, with thousands of social media users thanking the group for its support in the crisis.
3. Meaningful marketing: Be authentic and supportive in your communication
Once you're confident that you have the right product for your consumers' current needs, it's time to reassess how to market your brand. The objective is clear: keeping followers engaged and your brand top of mind.
But marketing in times of crisis is a delicate affair.
Some social media initiatives have been well received…
Mercedes-Benz and Audi, among other brands around the world, launched redesigned logos on social media platforms to promote social distancing.
Others, not so well…
Following backlash from their community, sustainability-focused footwear brand Rothy's had to walk back its "purchase to donate" face mask initiative on Instagram.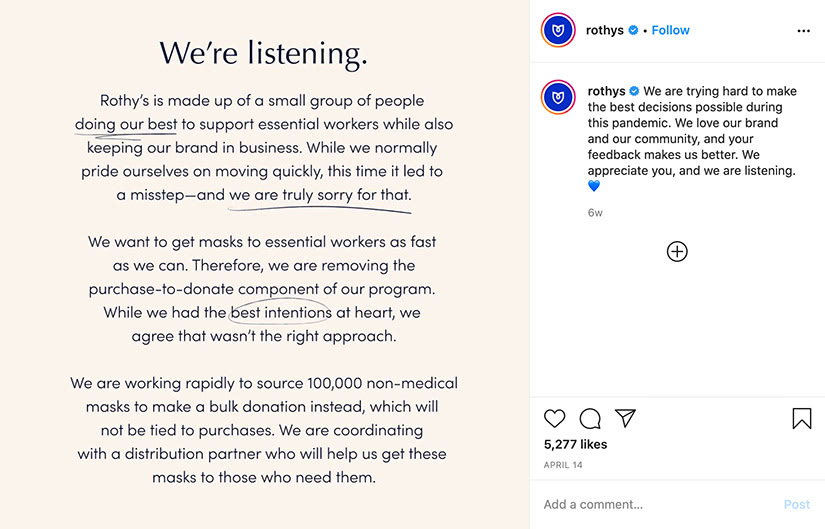 Digital marketing channels are seeing increased engagement rates overall, but decreased ad spend. Many brands have indeed cut back on ad spending in an attempt to be more conservative with their marketing budgets.
As a result, online ad prices are declining. This is a good opportunity for digital native DTC brands to connect with new audiences at a lower price and experiment with new consumer segments.
While some brands might be forced to pause and re-evaluate their positioning and messaging to ensure it reflects shifting values and behaviours, communications should be considered a medium to long term investment.
Noteworthily, consumers generally approve of advertising, even in time of crisis. A recent GlobalWebIndex study found indeed that 70% of respondents were supportive of brands linking their advertising campaign to the crisis. But brands should avoid the hard sell and focus instead on building brand awareness around their key values or delivering entertaining content for their customers.
Your goal is to nurture a community of engaged followers to support your long term growth.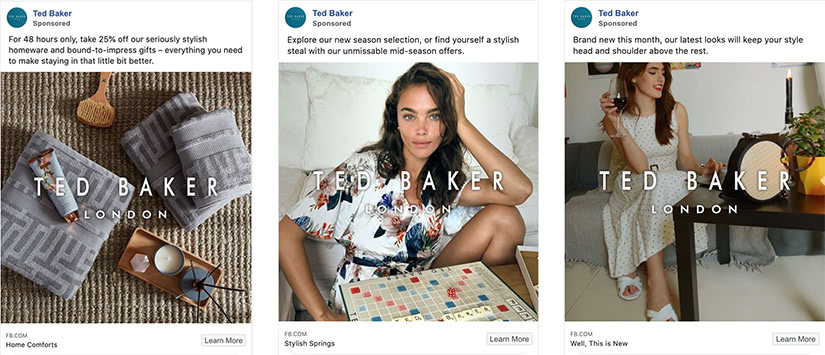 The desire for more responsible consumption is likely to intensify over the months and years to come. It's essential for brands to lead with purpose and live their values, now more than ever.
Millennials and Gen Z consumers are particularly attentive to how authentic a brand is in its communication—reinforcing the need for luxury brands to provide transparent information about their processes and products. In particular, brands that promote values of sustainability or philanthropy, but don't follow suit with their own employees, are immediately flagged and criticised by young consumers online.
75%

Of Gen Z consumers want brands to ensure employee and consumer safety.
In a separate survey of Gen Z consumers in March, DoSomething identified that 75% of respondents wanted brands to ensure employee and consumer safety. Brands who were true to their values received positive engagements online, with increased social media mentions for Walmart, Target, and Starbucks, for example, for protecting their employees.
Brands that aren't seen as being authentic, however, suffer the consequences. In the same study, 23% of respondents said they stopped purchasing a brand because it hasn't taken enough action to help in the midst of this crisis or it has acted in a way they don't like. Taking care of their employees, in particular, was the most critical action a brand could take in the eyes of young consumers.
Leading luxury brands conveyed brand image with positive and timely messaging.
On March 20, Louis Vuitton, for example, posted a heartfelt message on Instagram which is consistent with its 'metaphorical journey of life' brand positioning.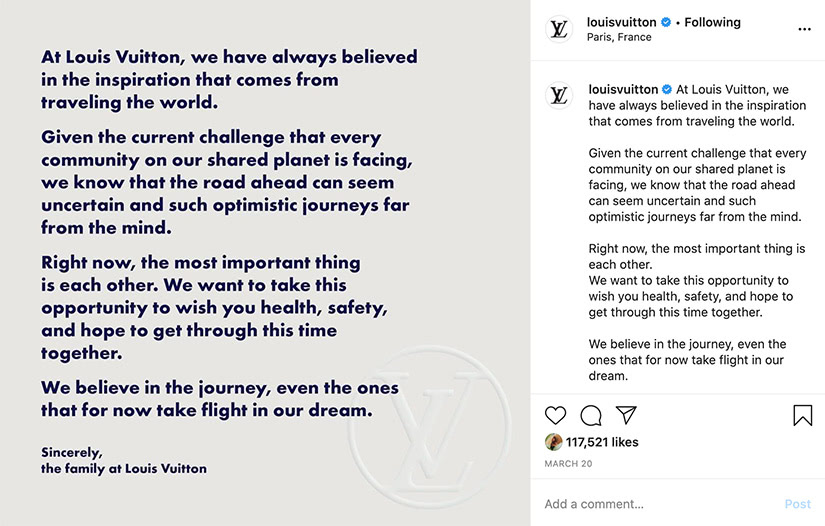 The increased time spent online and at home means that affluent consumers are increasingly keen to snack on social media and online channels. There's a need for online content that informs, connects, and entertains.
Use of Instagram's livestream feature is skyrocketing among luxury brands and influencers alike. Launched in 2016, Instagram Live is now really taking off as everyone from influencers and celebrities to brands are exploring new means of connection while staying at home.
Given this surge in live streaming, Instagram is now allowing everyone around the world to watch and comment on Live videos from their desktop, and it's also testing a new button that allows people to upload their live streams directly to IGTV once finished (Live videos typically expire after 24 hours).
Instagram hasn't shared specific growth data for its live stream feature, but Facebook stated that as of March 24, 2020, Instagram Live views in Italy alone doubled in just one week.
Loewe en Casa— Studio tours and craftsmanship demonstration on Instagram Live
In response to the crisis, Loewe launched Loewe en Casa, an ongoing series of online events, workshops and talks taking place through Instagram Live.
Celebrating art, craft and artisanship, the online series gives consumers a rare look into the worlds and works of Loewe's artists.
A great way for this legacy luxury brand to show its focus on craftsmanship and how much it cares about the people behind it.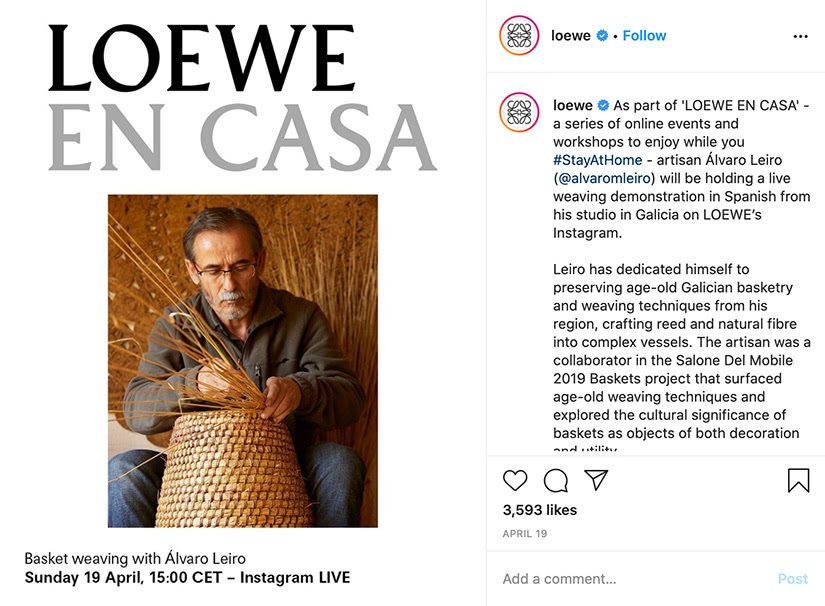 Providing valuable content is another way for brands to keep a relationship with their customers during a crisis. When asked what types of content Millennials and Gen Z consumers were seeking at the moment, DoSomething found the top answers to be funny (63%) and wholesome and feel-good (52%). Lighthearted (41%) and "literally anything that distracts me" (35%) follow not far behind.
Stay at home with Ted
Ted Baker launched #StayHomeWithTed. The stay-at-home online hub features everything from product collection (loungewear, homeware and beauty and grooming products) to downloadable Zoom desktop backgrounds and IGTV activities such as home gym workouts and virtual pub quizzes.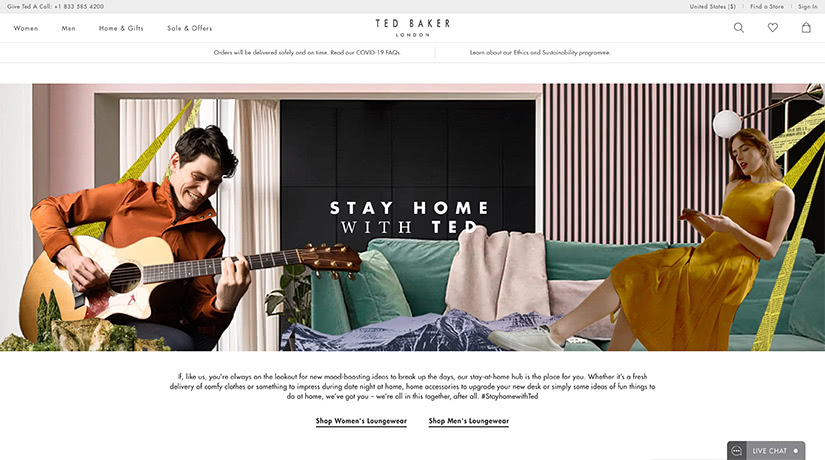 Another best practice during these times is to embrace platforms and formats that make sense for people's new stay-at-home realities.
With 800 million active users worldwide and growing, TikTok is having a moment and is fast becoming the go-to app for younger generations – both as a source of entertainment and an outlet for creativity.
In this new world of social distancing, more luxury brands – from Dior to Gucci to Saint Laurent – are exploring TikTok as the popular social video app presents a new opportunity to reach the emerging luxury consumer market in fun and engaging ways.
The platform is indeed known for hosting humorous video challenges. To support its Thomas Burberry Monogram collection, Burberry, for example, launched the #TBChallenge, asking TikTok users to recreate the monogramme with their hands. And BMW launched a TikTok campaign, a hashtag challenge called #the1challenge which encourages TikTokers to film their best dance moves with the BMW Series 1.
As the organisation of large gatherings will most likely remain limited in the foreseeable future, events and shows will need to be replaced by virtual experiences.
E-vent: The show must go on(line)
Fondation de la Haute Horlogerie has accelerated the digitalisation of its Watches & Wonders concept. The Swiss luxury watch fair unveiled its digital platform on April 25, 2020 in lieu of its cancelled physical show in Geneva.
The site watchesandwonders.com features dedicated pages for each watch brand that should have exhibited in Geneva. Visitors have (the content lives permanently on the site) the opportunity to discover their respective universes, including their 2020's timepiece novelties and more widely the world of watchmaking with interactive, educational and value-added content.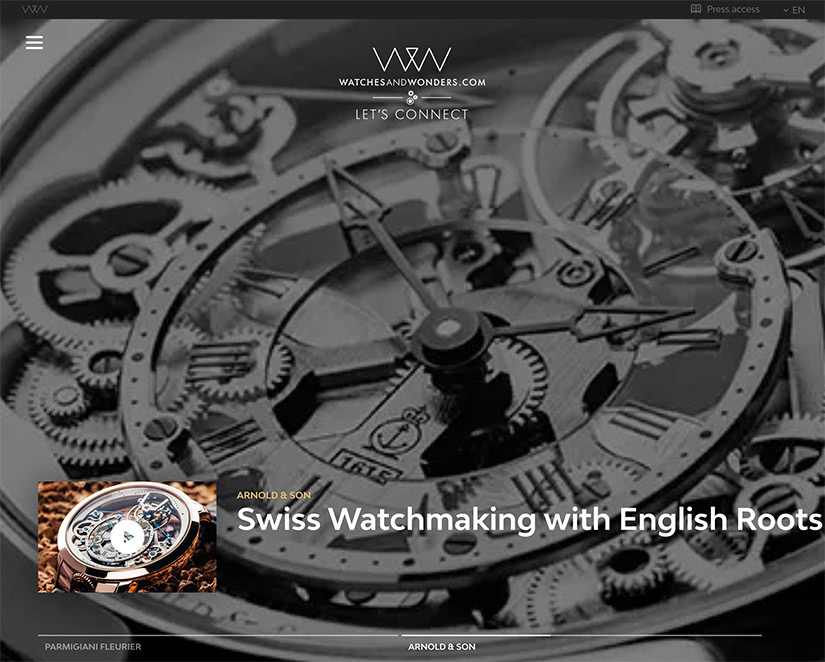 In our Future of Luxury 2020 edition, we predicted that "Brand-tertainment is the new luxury game". The current crisis is set to accelerate that trend.
Luxury brands that have not invested in creating meaningful desirability and brand differentiation during these trying times will have to work extra hard to win over affluent consumers post-crisis.
Video games are influencing offline culture and fashion
In its latest survey of Gen Z consumers, investment bank Piper Sandler found that video games now make up 8% of total teen wallet, and 59% of respondents expect to purchase a NextGen console in the coming months.
To entertain its gamers during confinement, massive online game Fortnite collaborated with award-winning rapper Travis Scott to hold an online concert. The concert was watched by over 12 million people live and streamed over 32 million times on YouTube and counting.
Fortnite is one of the world's most popular games, with a user base of over 250 million players. And brands are taking notice. Louis Vuitton developed a virtual outfit for online multiplayer game League of Legends earlier this year, and Tissot started selling virtual watches on NBA 2K20 in exchange for real money.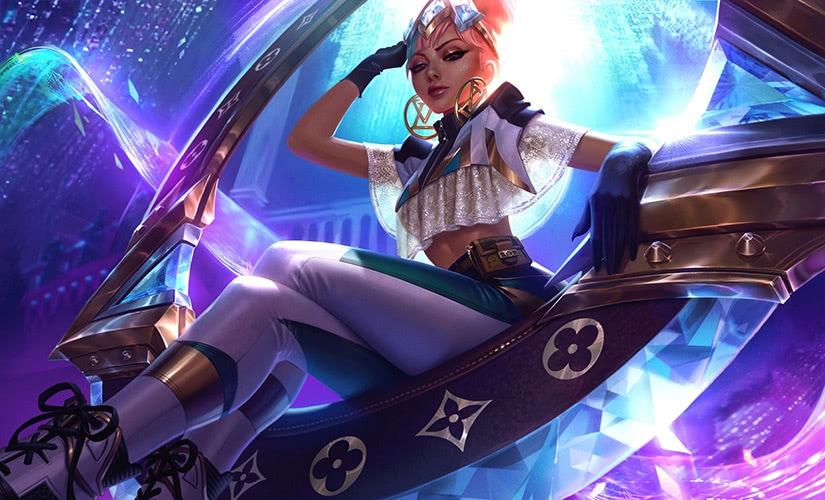 By collaborating with game developers, luxury brands engage a demographic of future consumers and create entertaining content.
4. Elevated ecommerce: Embrace online sales
The current crisis is a catalyst for luxury brands to refine their online and omnichannel strategy. Ecommerce has been on the rise for luxury brands for years, but it was still very much lagging behind physical store performances.
If the digital transformation of physical retail was still a relatively distant innovation for some luxury brands, it is now top of the agenda.
Even the most digital-reluctant luxury brands such as high-end mechanical watches that rely heavily on in-store sales— only 5 percent of new watch sales occur online according to the Financial Times — are now realising that a growing segment of affluent consumers are willing to purchase their luxury timepieces online. It's about time for the luxury watchmaking industry to invest more seriously in digital.
Digital is ticking: The time is now for luxury watch brands
A longtime ecommerce holdout, Patek Philippe recently relaxed its policies against online sales, authorising select retailers to sell their luxury watches online while their showrooms are closed.
If the luxury watch brand highlights the temporary nature of this unprecedented move, it is nonetheless indicative of the impact of the current crisis on the industry and the need to rethink the relationship of the luxury watchmaking industry with digital.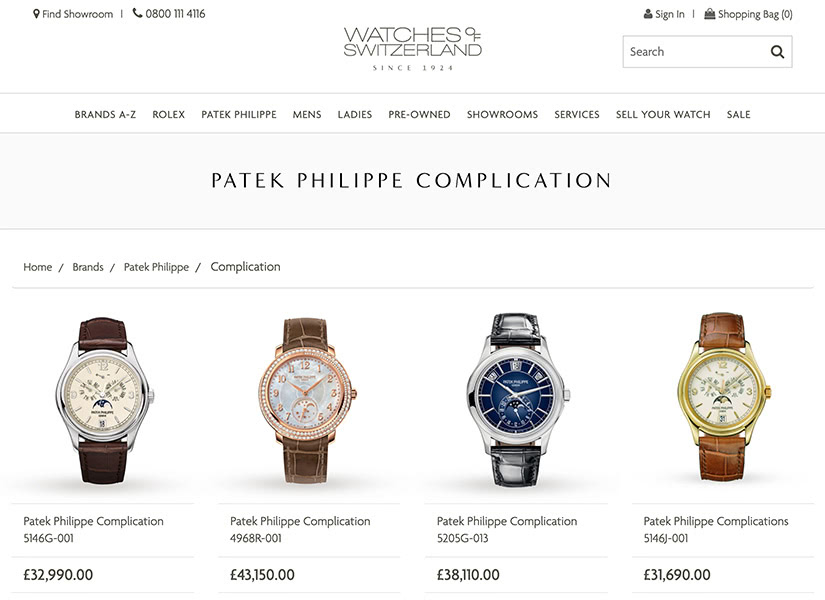 Swiss-based watchmaker Swatch Group, on the other hand, has been committed to extending its direct to consumer retail operation for a couple of years now. Following the success of their ecommerce platforms within the USA in 2017 and UK in 2019, their OMEGA brand rolled out online sales in Europe in April 2020.
In parallel, the Richemont Group started to sell watches from its portfolio on MR Porter after buying the ecommerce platform in 2018. Brands such as IWC Schaffhausen, Jaeger-LeCoultre, and Panerai are now available to be purchased online.
With offline stores closed for a large part of 2020 and consumers concerned to go back to physical shopping for the foreseeable future, luxury brands have no choice but to embrace online retail. GlobalWebIndex found indeed that almost 50% of consumers are now doing more online shopping than before the crisis.
The current context and new online shopping habits are accelerating innovation in ecommerce as brands are working to improve everything from delivery times to product descriptions and overall user experience.
Luxury brands that provide a positive ecommerce experience during this time could attract a new customer base. Gucci, one of the first large luxury brands in the world to experiment with online sales channels, is now in a better position than brands such as Hermès that were more timid in their digital strategies.
A trigger for major fast-tracked business changes, the current crisis has also accelerated the interest in AR and VR technologies as brands are seeking to deliver immersive, evocative experiences that can mirror IRL environments. Luxury brands, such as Hermes, Dior and Chanel, are also turning to virtual consultations and remote personal shopping during this time to make up for the absence of in-store services.
Experience Dior in virtual reality
In February 2020, Maison Dior launched a VR-ecommerce site, offering a virtual visit of its Champs-Elysées beauty store.
Viewers can stroll through the sublime 3-D setting of the Parisian boutique, learn about the products before making a purchase.
You can visit the store here.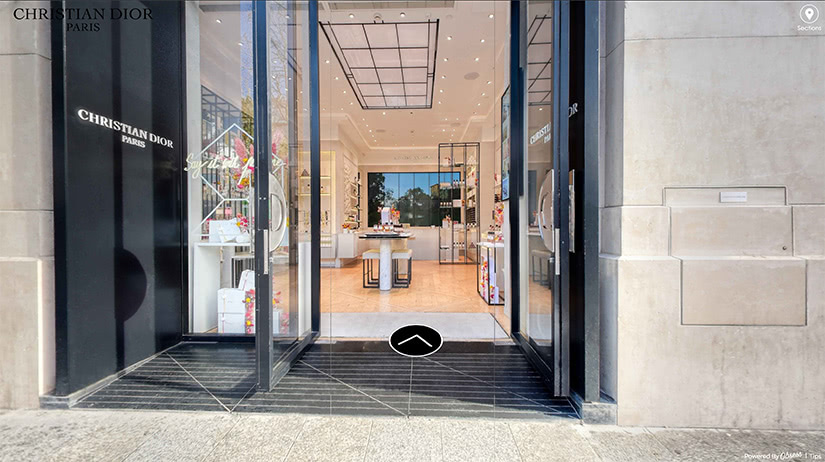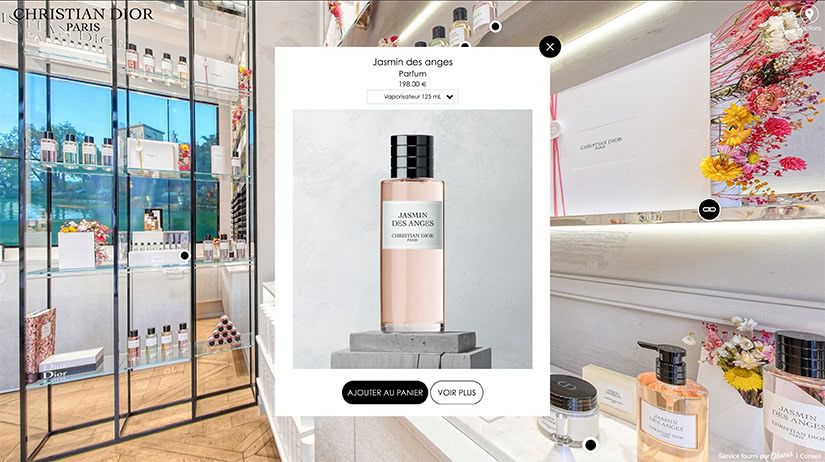 Italian luxury brand Bulgari has also accelerated its digital transformation with the recent launch of its first e-commerce platform, debuting in Singapore in May 2020. The online shopping option will roll out to more countries worldwide– including its native Italy– in the coming months.
Notable features of the online boutique include the Augmented Reality function that allows online shoppers to view the house's iconic handbags in 3D, and a dedicated E-concierge service.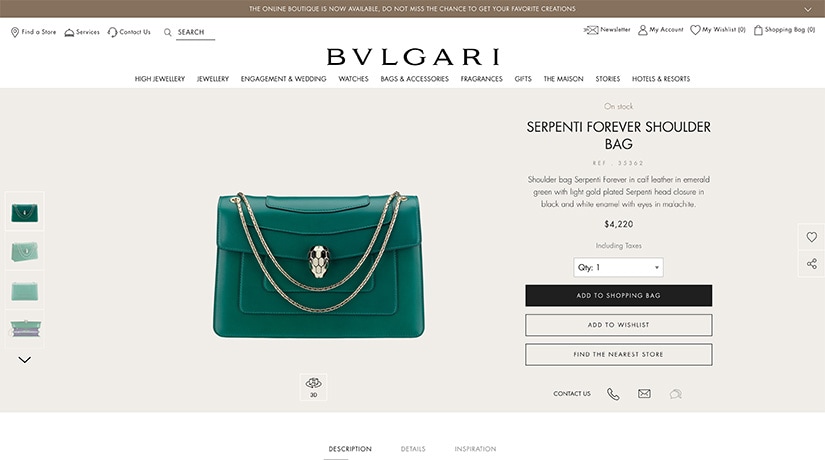 Early adopters see up to triple-digit increases in online sales, according to a recent study by Deutsche Bank. This is arguably coming from a low base for most brands, but the industry will most certainly beat the expectations for the share of online sales this year.
We have an in-depth report on the two different strategies for brands to sell online: mono-brand websites and multi-brand retailers. The two are perfectly able to coexist, as demonstrated by Gucci.
Final thoughts: Home is the new hub
Luxury brands weathered the 2008 crisis well; demand for luxury goods bounced back quickly.
But the current situation could take slightly longer. While Hermès reported a record of $2.7million in sales the first day it re-opened its flagship store in Guangzhou, China, in April 2020, this will probably not be the case everywhere in the world.
In these uncertain times, how long the transition will take and the exact breadth of the recovery are difficult to predict. But tracking occurring change as it happens will help luxury brands stay relevant and plan for the future:
Digital drive: While in-store experiences will remain important for luxury brands, digital sales are expected to represent a significantly larger proportion of the overall luxury industry.
Local love: We can reasonably expect an increased interest and preference towards locally-made products as consumers look to support the local economy and brands look at reducing their over-reliance on China.
Fast-growing slow luxury: Affluent consumers, particularly Millennials and Gen Z, are reconsidering their purchasing decisions and favouring resale websites to support the circular economy instead of buying fast fashion items.
DIY on the rise: The stay-at-home economy is reinvigorating old trends such as do-it-yourself (DIY), from self-care to beauty, food, and home decor. And no matter what the task, people are going online for guidance and advice.
The current crisis is accelerating a move from exclusive to inclusive luxury, from conspicuous to authentic, meaningful and personalised. More than ever, luxury is about this authentic connection between brand values and the consumers' personal stories.
As the economy recovers from the aftermath of the pandemic, it will be interesting to see which behaviours built or amplified during the outbreak will stick. But one thing will remain certain: the brands that can best understand the shifting luxury consumer outlook will be the ones that bounce back best.