We are becoming a more conscious society. You're sure to have noticed the sharp increase in people adopting vegetarian and vegan lifestyles and a spike in organic food sales over recent decades.
Our preference for conscious consumption is expanding. Inevitably, this trend has seeped into the beauty industry.
Statistics talk…
A striking prediction was made by the London-based analysts Future Market Insights: The natural and organic beauty industry is set to grow to $54 billion by 2027. Yep, you read that right. The industry is booming, and consumers are inundated with choice!
Demand for purity: inside and out.
We are not only more aware of what we put inside our bodies, but also what we put on our bodies. Selecting pure skincare and makeup products with predominantly natural, organic ingredients is becoming more and more important- and fortunately, there is an abundance of brands willing to deliver.
With stricter labelling guidelines to adhere to, some brands are jumping through ethical hoops to ensure they're meeting the demands for better, less toxic products.
These brands promise two-fold benefits— being kinder to the skin, and kinder to the environment.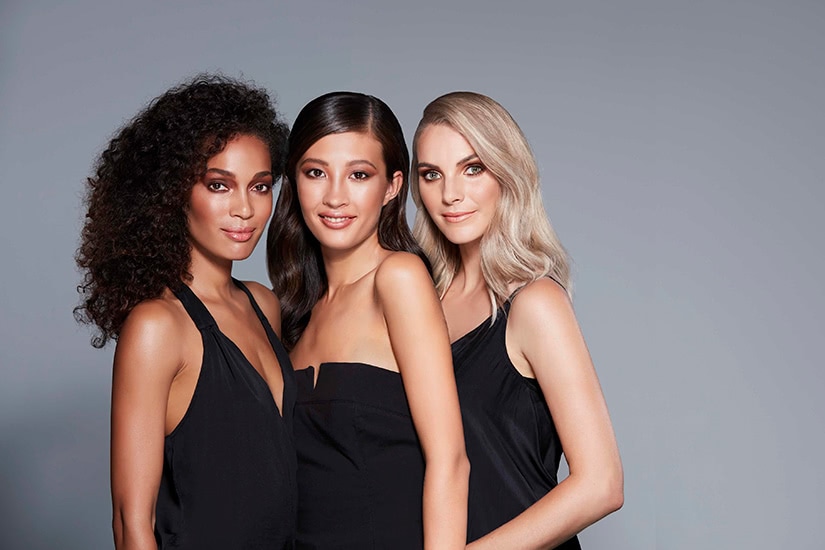 Attitudes are evolving. So is the beauty industry.
Increasingly, companies are injecting money into researching holistic approaches to skincare and makeup. Identifying the relationships between natural ingredients and the effect on the mind and body has resulted in a revolution of chemical-free, organic beauty products available on the market.
All the better for those of us who desire to reduce our environmental impact, and nurture our skin in the process- without compromising our appearance.
15 of the best organic and natural makeups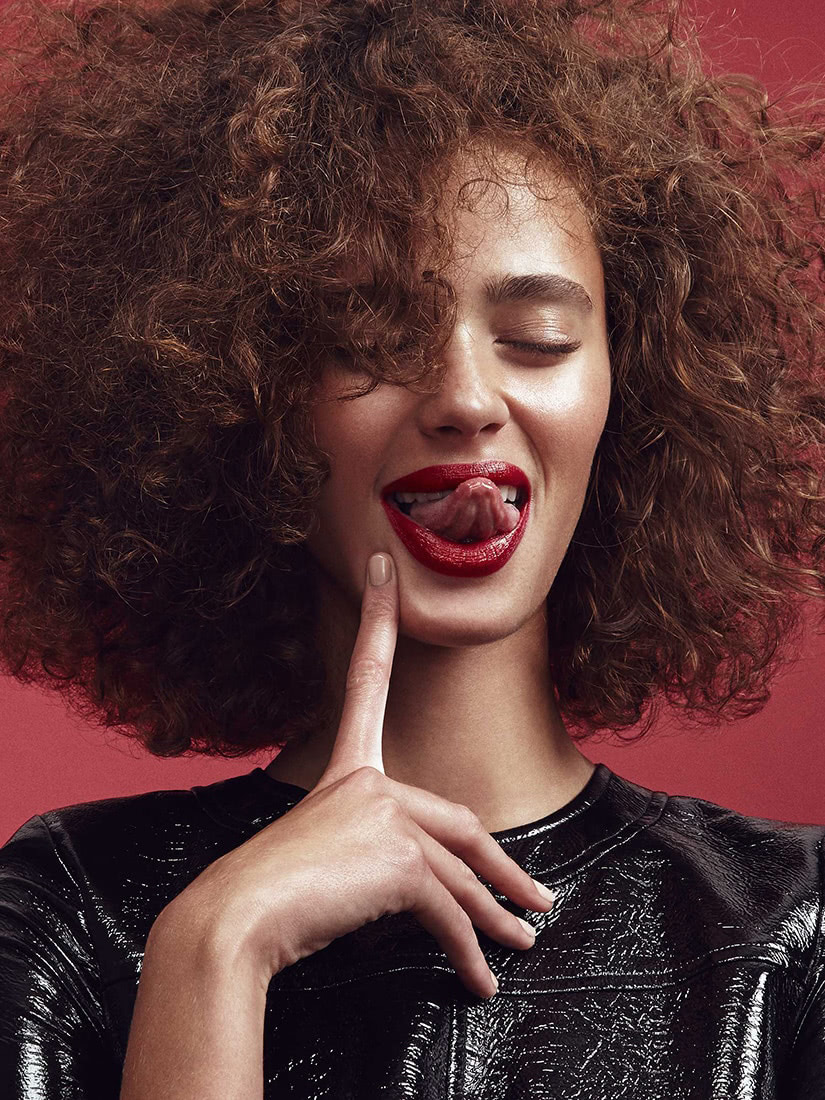 1. INIKA
Made in Australia, 100% vegan and certified organic, INIKA truly is a brand with its heart in the right place. The ethnic, earthy logo reflects the brand's natural focus, as well as being just. So. Darn. Cute.
Award-winning and with a talent for producing luxury, organic makeup, INIKA began in 2006 and has grown into a global brand. And deservedly so.
The epitome of organic luxe is their Organic Liquid Foundation, which glides on with flawless grace and even coverage. The formula hydrates and nourishes your skin. The careful fusion of ingredients in glossy, minimalist packaging means this organic brand rates highly on our list.
Best natural makeup for combination skin.
Star product
2. Zuii Organic
Those Aussie's are at the top of their game when it comes to chemical-free makeup. Australian luxury brand Zuii's Certified Organic Flora Lipstick may be what's missing from your all-organic makeup bag.
Completely organic, these products actually work to improve the quality of your skin.
Really, there are not many brands who can claim to be 100% organic. Zuii holds Certifications with NASAA (National Association of Sustainable Agriculture, Australia), BDIH & COSMOS (European Certifying Body).
Those are some credentials!
With jojoba, geranium and rose flower oil, this vibrant, cruelty-free lipstick makes quite the impression… If luxury, organic ingredients and aesthetics are important to you, this might be just the brand.
Star product
3. Honest Beauty
Honest by name, honest by reputation. This brand has impressive standards, and even a 'NO-List™'- a list of over 2,500 materials and chemicals they choose not to use.
With a focus on transparency, (beware of mislabelling, more on that below) Honest Beauty goes to great lengths to produce high-quality makeup bursting with healthy ingredients.
Beauty is in the eye of the beholder… Or, on the eye! Love your lashes with Honest Beauty Extreme Length Mascara. It's silicone-, paraben-, paraffin-, synthetic fragrance- and cruelty-free, and promises expert definition. Also a 2-in-1 primer, this mascara may be a great addition to your makeup bag.
Star product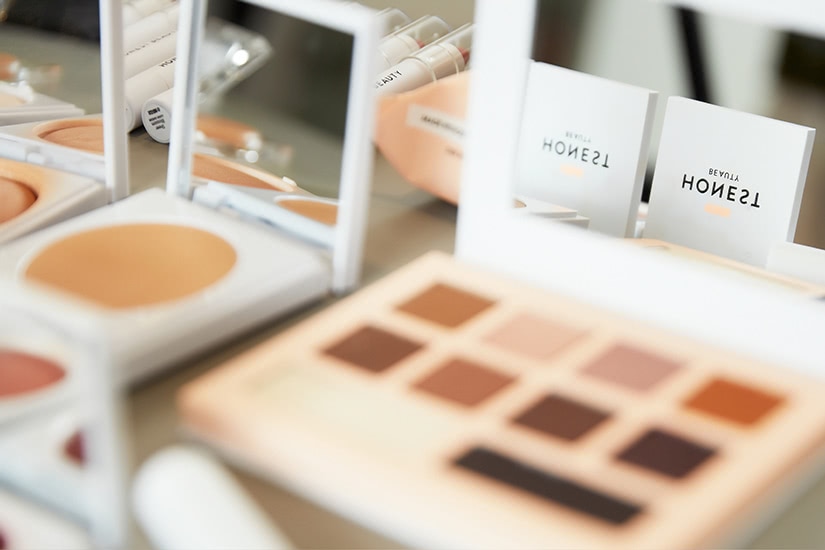 4. ILIA
Experts hail ILIA as the all-natural organic makeup brand to know about. ILIA combines effective, clean ingredients to produce luxury, safe skincare and non-toxic makeup.
ILIA's True Skin Serum Concealer receives all-round excellent reviews and could be the best tool for days when your skin needs a little pick-me-up. Infused with Vitamin C, it protects against free radicals and boosts vitality.
Available in 5 shades, this (miracle?) concealer promises to enhance your natural beauty with its medium coverage and silky texture.
Star product
5. Gaya Cosmetics
If you have acne-prone skin, the last thing you need is makeup teeming with toxic ingredients. Opting for organic, chemical-free makeup will do your skin wonders. Rather than abstaining completely, it's worth knowing that you can still wear makeup (phew!) as long as you carefully consider which products are best for you.
Enter: Gaya Cosmetics. With no artificial ingredients, Gaya Mineral Foundation is great for sensitive, irritable skin. Its full-coverage, multi-purpose formula (it even acts as a sunscreen!) guards your skin against daily toxins. All the while nourishing you, skin deep.
Best natural makeup for acne.
Star product
6. Burt's Bees
Burt's Bees have made quite a buzz in the beauty industry since launching way back in 1984. From the humble beginnings of the first (now iconic) Burt's Bees Lip Balm, to a whole range of gorgeous skincare and makeup products, Burt's Bees definitely delivers.
Although not vegan, none of the products are tested on animals and all are paraben, sulfate and petrochemical-free.
Our favourite is 100% Natural Origin Blush with Vitamin E, a skin-friendly blush that's lightweight, blends easily, and enhances your natural glow. All 3 shades are exquisitely crafted to complement your skin tone.
Best budget natural makeup.
Star product
7. Kjaer Weis
You'd be hard-pressed to find a 'best organic makeup list' without stumbling across Kjaer Weis. Founded by Kirsten Kjaer Weis, the brand is committed to sustainable, organic luxury makeup, complete with sustainable packaging.
"We are making the new norm" – Karen Kjaer Weis.
Kjaer Weis Cream Blush is the embodiment of dewy youth. Crafted with organic ingredients, it possesses an indulgent, oh-so-creamy texture. The best thing about Kjaer Weis is this:
The 'For Life' or 'Refill' options mean you're at liberty to only buy refills as and when you need them- great for you, great for the environment.
Star product
8. RMS Beauty
Another big player in the ever-expanding organic beauty industry- RMS stands out for all the right reasons.
With minimal interference with ingredients, RMS highlights the importance of 'real nutrients' which have not been overheated or refined.
They use raw, food-grade ingredients to formulate nourishing products which enhance and heal the skin.
The RMS Beauty Signature Set might be all you need in your handbag this year. A super-efficient compact, the signature set contains:
Cocoa Lip and Skin balm
2 shades of Lip2Cheek
Living Luminizer Highlighter
MasterMixer (a pioneering new category of makeup which enables transformation between products…)
All vegan, gluten-free and organic, free of GMOs and with recyclable and reusable packaging, RMS Beauty shines.
Star product
9. Lilah B
'Making beauty simple' is Lilah B's mission statement. And boy, do they deliver. Declutter your makeup bag with this brand's minimalist approach. Less really is more with Lilah B's multi-use compacts and makeup range.
Indulge your lips and cheeks with Lilah B's Divine Duo Lip & Cheek compact, enriched with coconut oil, agar and aloe. For kissable, soft lips and glowing cheeks, this duo may be truly divine, indeed.
Best value natural makeup.
Star product
10. Juice Beauty
As you know, ageing skin is more fragile and requires more care than younger skin. Fortunately, since 2005 Juice Beauty has been a salvation for women with mature skin.
Dealing with ageing skin herself, Karen Behnke began formulating organic, 100% vegan makeup and skincare when she was 40 years old.
A proud supporter of organic farming and sustainability, Karen's values are encompassed in her brand.
Phyto Pigments Foundation is clinically validated and jam-packed with natural ingredients, to leave skin flawless, moisturised and youthful.
This versatile foundation can be applied lightly for a sheer look, or built up for fuller coverage.
Best natural makeup for ageing skin.
Star product
11. Ere Perez
Ere Perez is certainly an authority on organic makeup. Originating in Mexico, her grandfather was a traditional medicine man. The passion for all things natural trickled down a generation, with her mother creating non-toxic beauty products.
Ere Perez is proudly carbon-neutral, GMO-free and has a focus on botanical ingredients. They are also cruelty-free certified by PETA, and predominantly vegan (aside from beeswax in the almond mascara).
A bona fide name in the organic makeup world, Ere Perez provides luxury, chemical-free makeup which adheres to high ethical standards.
Quinoa isn't only super healthy for your insides- the Natural Quinoa Water Foundation is great for your skin, too. A lightweight formula, it's kind to problematic skin and is highly moisturising. It may be perfect if you desire a light, dewy coverage.
Star product
12. Mineral Fusion
Mineral Fusion offers a wide array of natural makeup and skincare products which have been mineral-based since the companies conception in 2007.
Starting as they meant to go on, Mineral Fusion has gone from strength to strength and is now a household name in safe makeup. Paraben, carcinogen, gluten and synthetic fragrance-free, in addition to being 100% vegan, Mineral Fusion know what they're doing.
If all that isn't enough, they also say many of their products are still handmade! Mineral Fusion are all about back to basics and laced with minerals.
Take their Eye Shadow Trio, which boasts a repertoire of kind-to-eyes ingredients:
Grape seed extract
Aloe vera
White tea
Elderberry
Star product
13. Vapour
Vapour has an impressive plethora of eco-values and endeavour to produce makeup which is sustainable, non-toxic and vegan.
However, they also strive to be 100% inclusive of age, race and gender. Their philosophy is that beauty products should be transparent and accessible.
A brand after our own hearts, indeed!
The Organic Beauty Illusionist Concealer is highly regarded as the crème de la crème of organic concealers. With non-toxic ingredients, this little miracle stick covers dark shadows, blemishes and impurities while protecting the skin.
Star product
14. bareMinerals
Ah, bareMinerals. You were probably wondering when this little gem was going to appear.
bareMinerals have been producing top quality, clean makeup since before it was cool. An established beauty brand, they've offered their best-selling mineral foundation since 1995.
Despite tough competition, it's still going strong. And for good reason.
The bareMinerals classic foundation has been on the radar for decades. Award-winning, vegan, and with SPF15, it holds its own against newer products.
It's luxe, but minimal. Light in texture but great in coverage. This brand's reputation is bulletproof.
Star product
15. Bite Beauty
Canadian cult-favourite brand Bite Beauty has evolved to become a clean beauty brand with a conscious. Think Clean. Vegan. Cruelty-Free. Gluten-Free.
The pure, high-performance formulas are infused with game-changing superfoods that power up your makeup.
We especially love the irresistibly vivid colours and addictively sensorial textures.
Star product
How natural and organic makeups are made
While each company/brand will have its own process, the general methods of manufacturing organic and natural makeups are composed of a few consistent factors:
Sourcing Certified Organic ingredients (oils, extracts, etc)
Using raw-form ingredients such as beeswax and oils
Producing makeup products with minimal processing of the natural materials which optimises their natural benefits and retains higher levels of vitamins and minerals present.
Some natural makeups are made in small batches or by hand. This kind of small-scale production makes it easier to ensure standards are maintained throughout the process.
Natural dyes, emulsifiers and emollients are utilised to avoid the need for synthetic ingredients.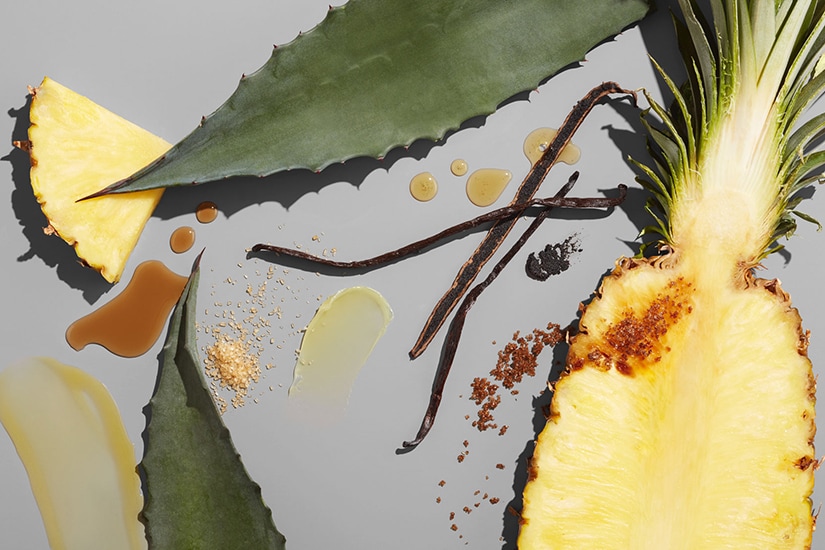 Why pay more for natural and organic makeup?
While it's true that organic beauty products tend to cost slightly more, your body will thank you for it in the long term. Due to the lengthy process of becoming Certified Organic, oftentimes these ingredients will come at a slight premium.
Recent studies have suggested that natural ingredients such as aloe vera and colloidal oatmeal have anti-inflammatory properties when applied to the skin.
Additionally, a number of antioxidant ingredients have also shown to be beneficial to the skin, including turmeric, green tea and acai berry.
Small batch and raw methods.
Many companies are opting for a 'small batch' approach, which generally includes hand-making products. As well as using the best, sometimes raw products, this requires more labour, more finesse and consequently causes an increase in price.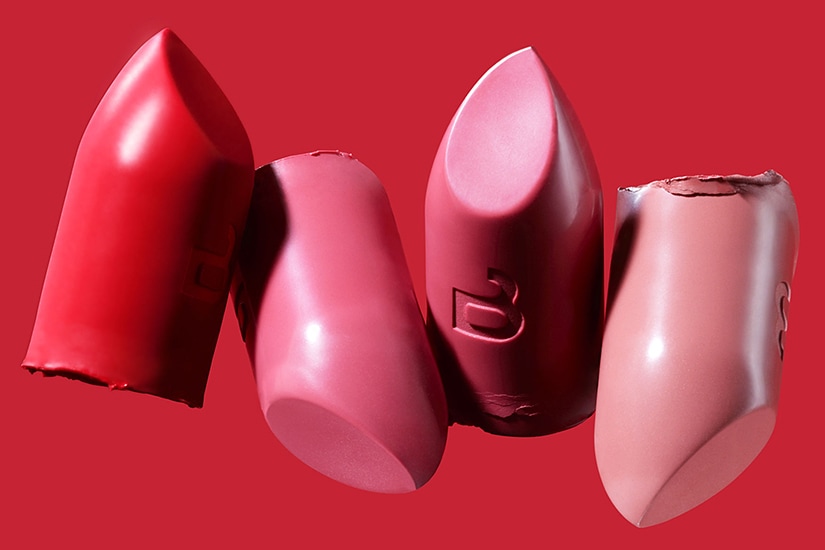 Terminology: terms to know when searching for organic makeup
Admittedly, there is an issue with mislabelling in the beauty industry. Depending on your country, a product can be labelled 'organic' even if there is as little as 1% organic ingredients.
It is, therefore, better to look deeper into the ingredients list. Ingredients are listed in order of quantity- from largest to smallest. Look for products with Certified Organic ingredients in high amounts.
'Natural' can be a little ambiguous, too. As it is an unregulated term, one must be careful when blindly purchasing products which feature the term 'natural'. The safest way to ensure quality is to read the ingredients list and the 'free-from' lists.
Look for ingredients you recognise, which come from natural sources. Avoid products which contain sodium lauryl sulfate (SLS), talc, triclosan, lead and parabens.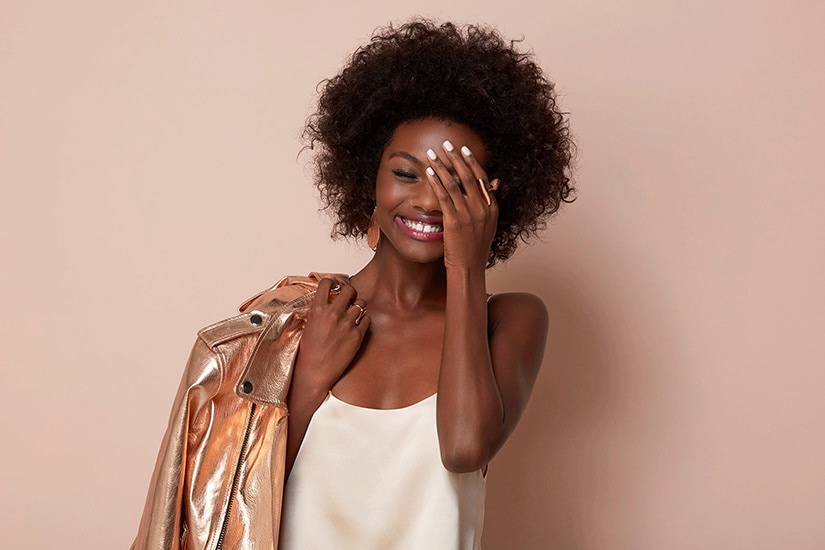 Frequently Asked Questions about natural and organic makeup