The beauty industry knows disruption. New digital direct-to-consumer brands and other beauty indie brands have been disrupting the beauty landscape over the past few years, entering the market with authentic storytelling, well curated hero ingredients and unique offerings.
This rise of beauty challenger brands is pushing legacy beauty brands to go through an internal digital transformation and continuously innovate to stay relevant and meet the changing demands of their increasingly conscious, affluent consumers.
The current crisis made resilience and agility a priority for all. The COVID-19 pandemic forced brands to ramp up their e-commerce efforts and speed up their digital transformation.
The global beauty industry, comprising skincare, haircare, makeup, fragrance, and personal care, is in a relatively stronger position than other luxury categories in terms of digital and digitally-influenced sales. Over 32% of all beauty sales are now taking place online, with another 22% of sales taking place offline but influenced by the online experience of a brand.
The move to online sales has only accelerated with confinement measures taking place across the world in the first half of 2020. Luxury beauty brands have indeed been quick to adapt their strategy for COVID-19.
32%

Of global beauty sales are taking place online in 2020.
L'Oréal, for example, the largest pure-play beauty group in the world by revenue, achieved in the first quarter of the year its objective of generating a fifth of their sales online by 2020. The goal was set in 2013 and seemed ambitious at the time. "We had targets for the second stage of our digital transformation but Covid-19 has changed the landscape profoundly, so we have to reassess them," says Lubomira Rochet, the Chief Digital Officer of L'Oréal, in an interview with the Financial Times. "We are setting ourselves up for a world where half of the business is ecommerce and 80 percent of consumer interactions will happen online."
The global beauty group has now shifted 70% of its marketing budget to digital, from 50% pre-pandemic. The objective of this shift is clear: be where their affluent customers spend most of their time — online.
In this report, you'll see how digital is transforming the luxury beauty industry and learn from the experience of some of the most successful beauty brands in the world. We'll start by analysing the current trends in global consumer behaviours, in particular the influence of confinement measures on consumer spending. Next, we'll deep dive into the drivers that explain the growth of digital beauty retail, with examples of best practices from some of the most sought-after brands of the year.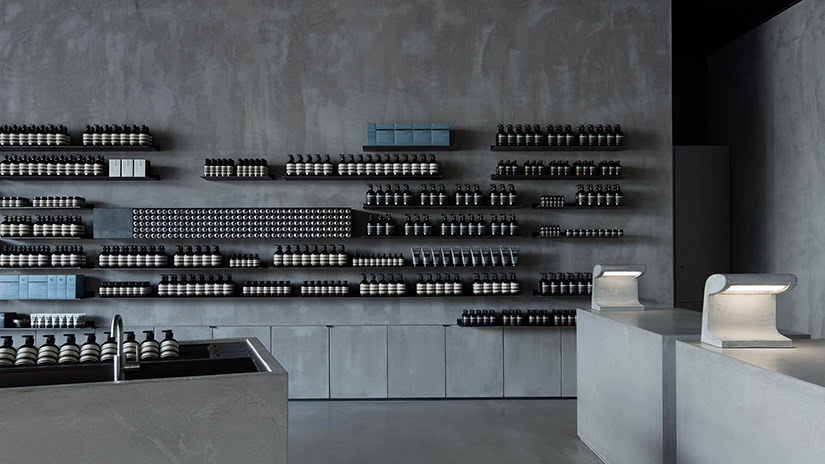 Global confinement measures helped boost online skincare sales
The new stay at home economy has caused many people to change their beauty routines.
The move from offline to online retail for the luxury beauty industry accelerated in Q1 and Q2 of 2020 while confinement measures were imposed across Asia, Europe and the United States. After an initial drop in sales for the first few weeks of March, online retail rapidly grew through April and the rest of the year to reach over 32% of all sales at the end of H1 according to a survey by McKinsey.
We like to look at online search interest as a predictor of sales, it's the same methodology we're using for our yearly ranking of the most popular luxury brands online. Our research shows that online interest for beauty-related search terms rapidly bounced back after dipping mid-March to end H1 higher than at the beginning of the year.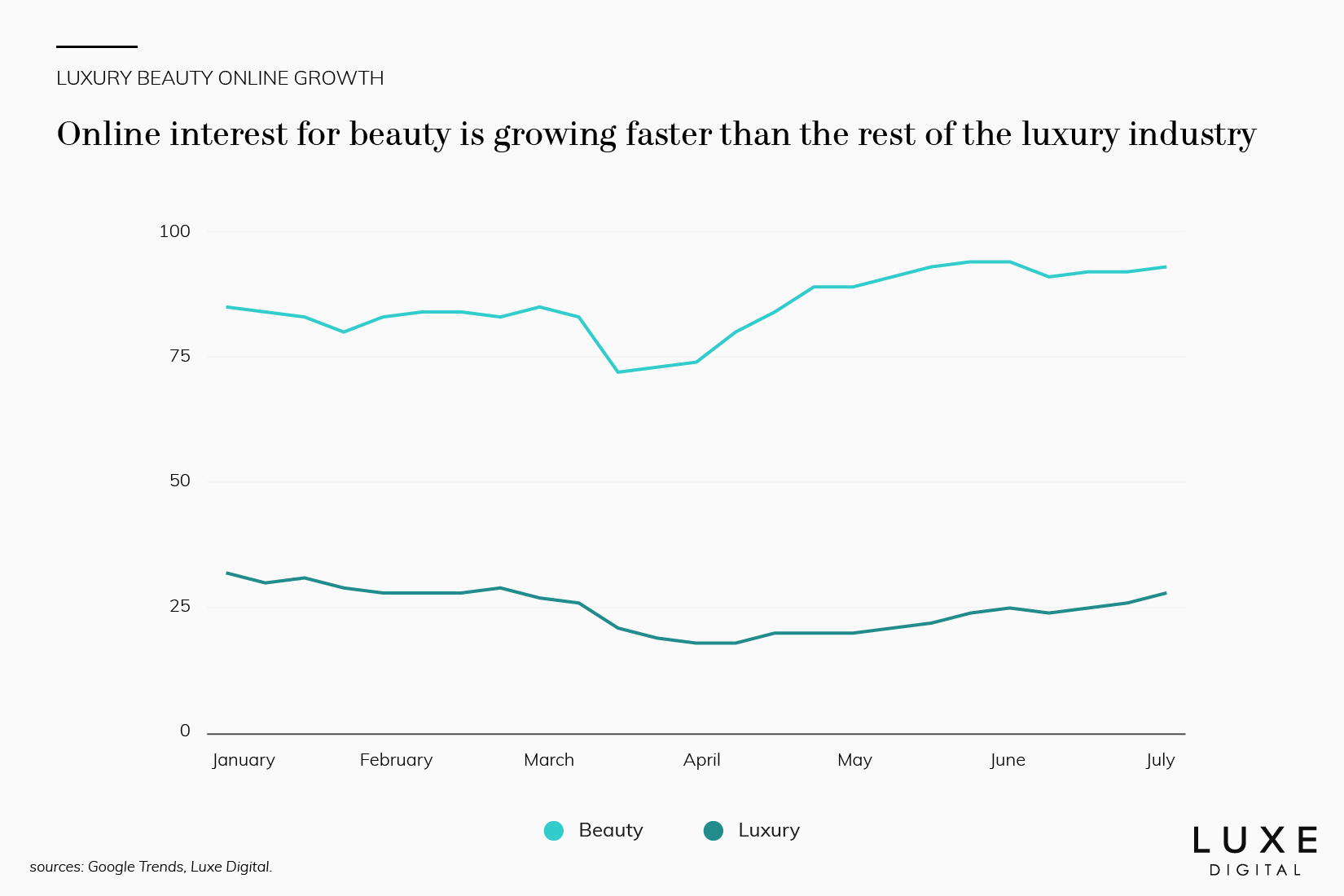 The opposite is true for the luxury sector as a whole, however, with an online search interest growth line that remains stubbornly timid after dipping in March 2020.
Why does the luxury beauty industry stand out from the rest of the sector? We'll now take a closer look at the main drivers that are fueling that growth.
Drivers of the global digital sales growth for luxury beauty
We previously identified six key trends that are fuelling the growth of beauty online. These trends existed before the global pandemic but accelerated during confinement, particularly among the modern affluent consumers.
These six trends are now more relevant than ever before. Take a look at our report to see how you could tap into these trends to create meaningful engagements with your customers online.
In addition, we're also observing broader market changes, particularly in terms of customer sentiment and purchase behaviours.
Let's take a closer look at the strategies and tactics used by these beauty brands to accelerate their online growth.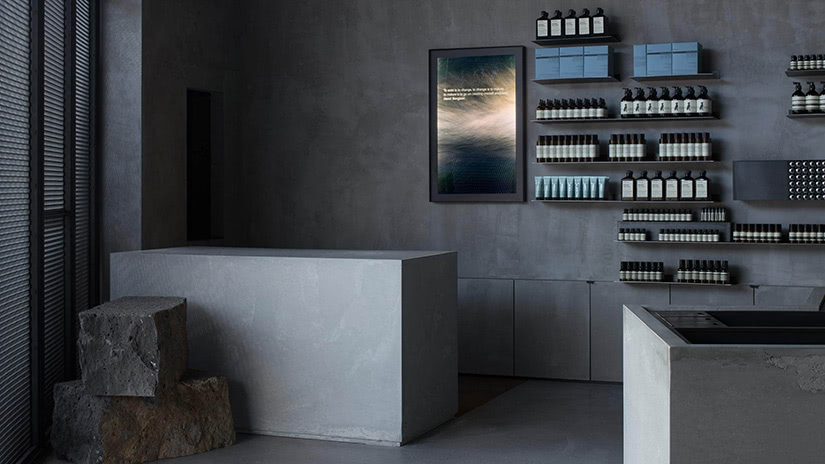 Growth drivers that are intrinsic to the beauty industry
First off, it's important to acknowledge that certain growth drivers are intrinsically linked to the very nature of the beauty industry. Just like each luxury segment, beauty has its own specificities.
As a result, these intrinsic beauty growth drivers won't be easily replicable across other segments:
Recurring purchase patterns: Generally speaking, prestige beauty products are a more recurrent purchase compared to other luxury goods. As a result, the buying decision can be more impulsive and regular. (It's easier to buy a beauty product online than it is to buy a car or a luxury watch, to take examples at the other end of the spectrum).
Brand recognition is somewhat less relevant for beauty products. Trust and transparency are much more important. Beauty products are, in essence, a very personal experience that people don't necessarily share with others. The focus here is more on the effect of the products you buy, not so much about the social significance of the brand image.
Once beauty buyers find a brand and their star beauty products, it's easier for them to become a returning customer and expand across other products of a line they trust and love. Cross-sell opportunities abound in the beauty industry.
The beauty category is appealing to a broadening audience, moving from a primarily women-centric industry to a more inclusive category beyond gender, age and ethnicities.
The beauty industry is known to have a general resistance to recessions and other macroeconomic events. The "lipstick effect" —the theory that when facing an economic crisis consumers will be more willing to indulge in smaller luxuries—often holds true.
With these drivers in mind, we can now look at the growth levers that are applicable to other industries.
Sustainability surge
As sustainability and transparency are becoming more mainstream, affluent consumers are naturally putting emphasis on the positive impacts (social and environmental) of their purchase decisions. The growing success and unicorn status of DTC beauty brand Glossier (advocating 'beauty inspired by real life' and a more natural look) and the acquisition of indie clean beauty brand Drunk Elephant by Shiseido (for $845 million) are two illustrations of this fast growing natural phenomenon.
Current data tell a story that began pre-pandemic: the increasing need for luxury brands to champion sustainability.
Online interest for clean beauty and clean skincare is indeed trending upwards.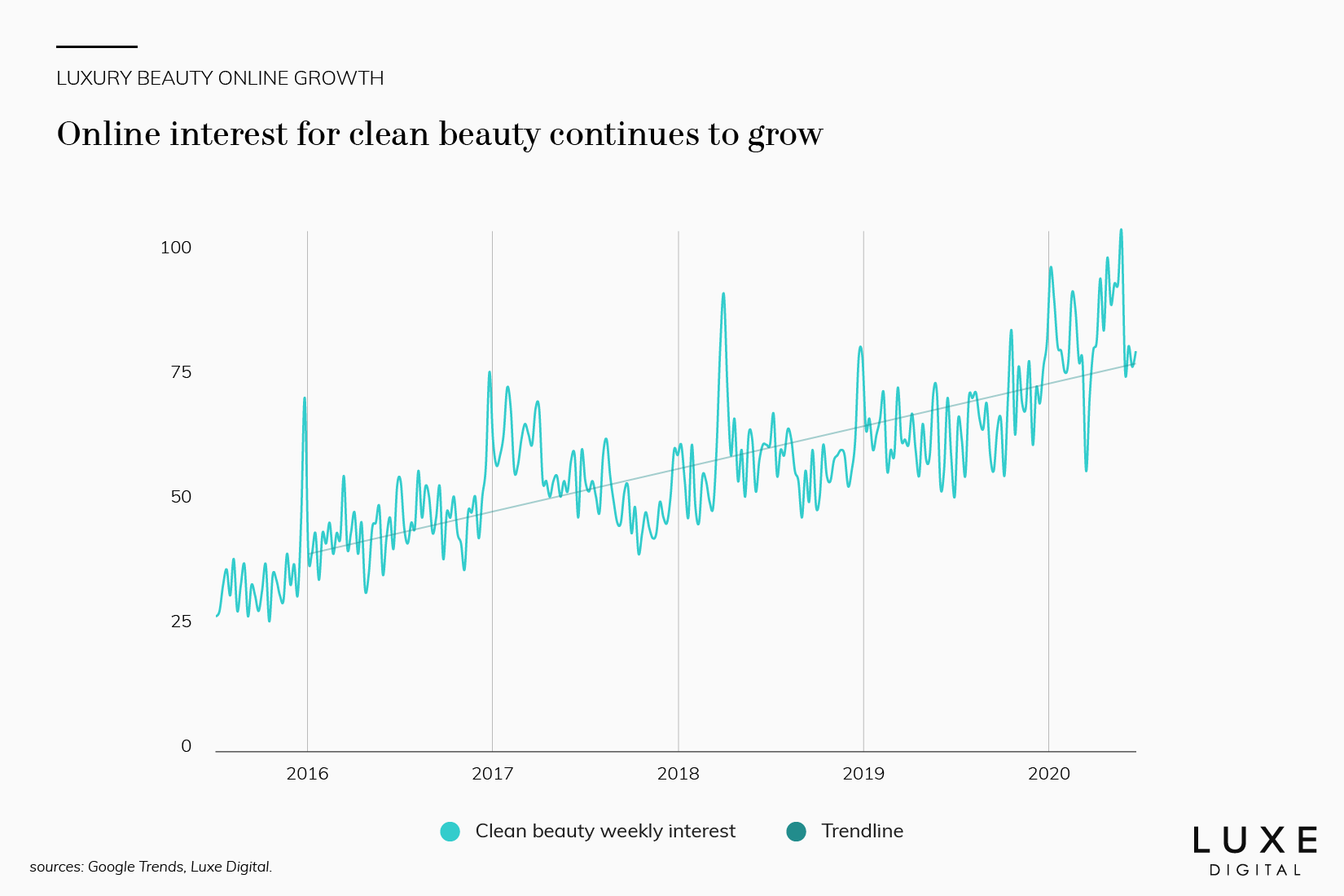 Conscious affluent consumers are increasingly demanding greater insight into what their beauty products are made of. As health and safety are currently top of mind for the affluent consumers, beauty consumers seek a cleaner, more eco-friendly and conscious approach to products, packaging, and the environment.
Beauty buyers ask for more transparency and traceability at all stages of a product's process— from ingredients sourcing to formulations to the supply chain.
Interestingly, a few beauty brands are leading the pack in terms of online search interest and sales performance. They are digital-native DTC beauty brands that excel at creating high-quality products for a generation of affluent consumers who want clean and sustainable solutions. These brands are rapidly becoming noteworthy players in a market once dominated by legacy beauty groups.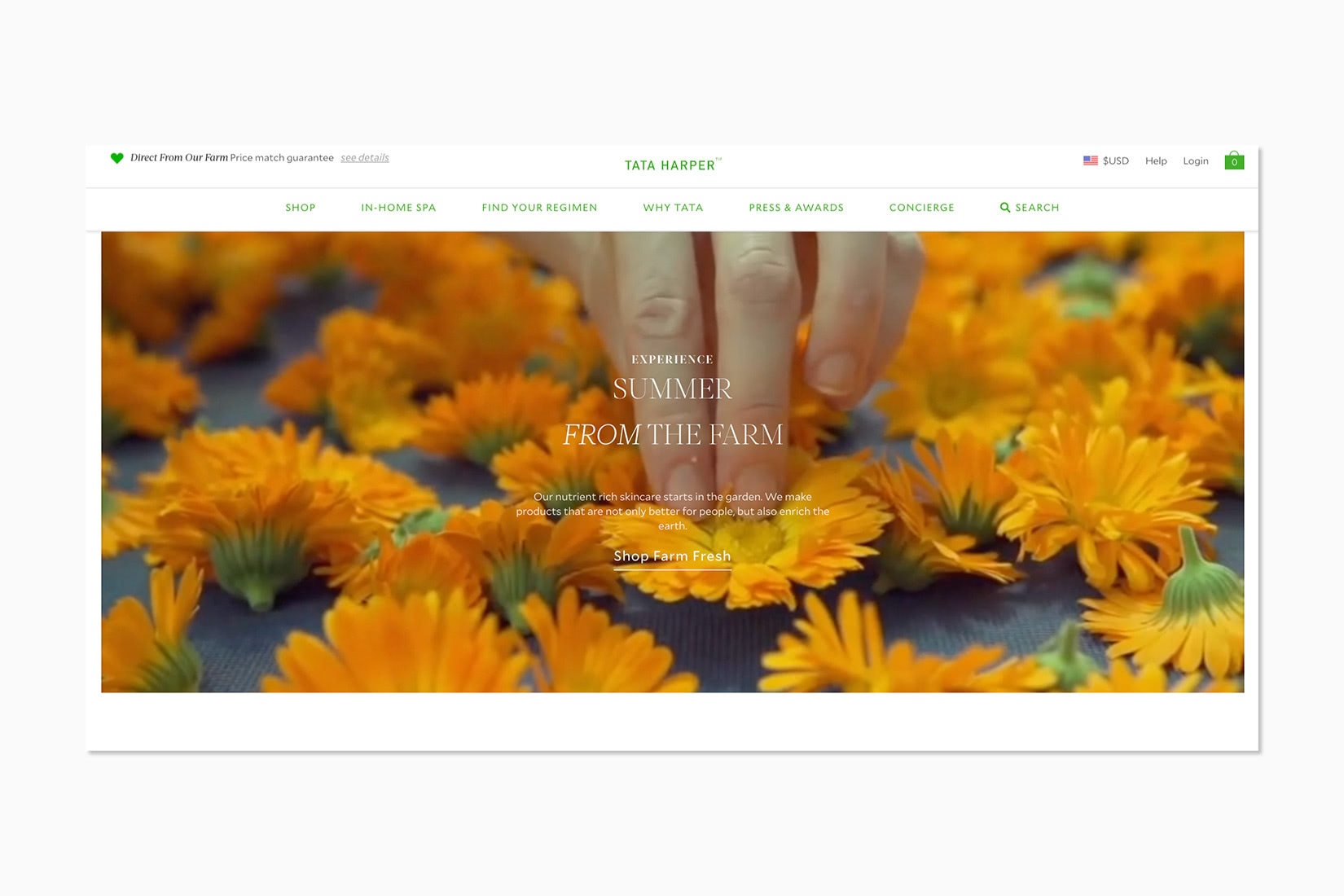 Finding beauty in self-care
Confinement measures unveiled a focus on comfort and DIY — and beauty is no exception. As affluent consumers adjust to their new lifestyle with more time spent at home, their interest in wellness and self-care at-home products is expanding.
For the beauty industry, this means tapping into the demand for wellness and clean beauty solutions to bring new products to markets.
CBD-infused skincare reaches new highs
Luxury skincare brand KÜLCBD, a digital-native DTC brand launched in 2020, combines the growing interest for CBD-based wellness products with a cruelty-free, sulfate-free, and vegan-friendly approach to product development.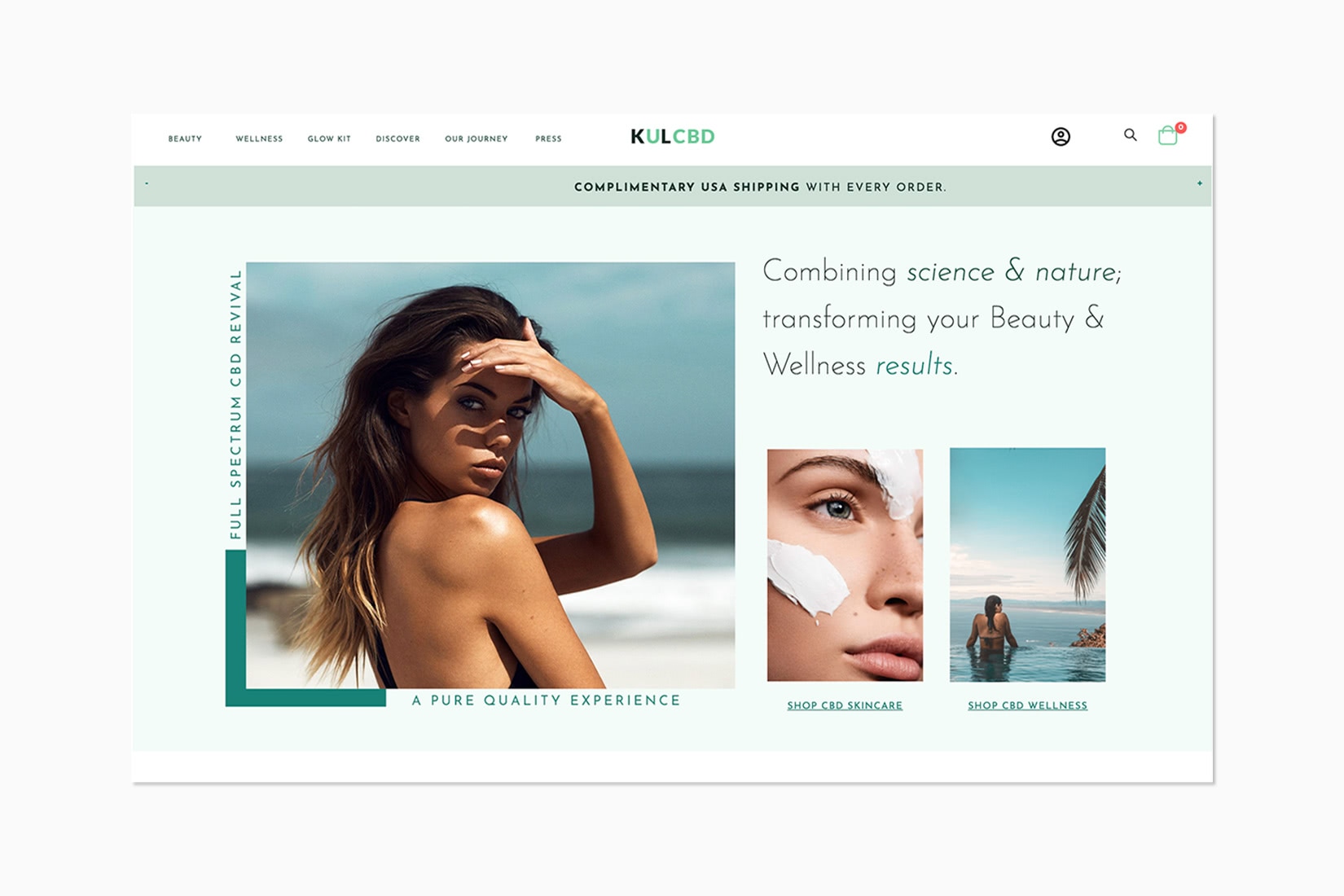 The brand is rapidly gaining popularity among affluent skincare customers looking for high-quality natural beauty products thanks to its effective product formulation and marketing focused on authenticity. This success also speaks to a more holistic approach to beauty becoming the norm.
Other luxury brands can, of course, tap into that same underlying customer demand for products that contribute to their overall wellness, both mental and physical. The story behind your brand and your product development cycle, in particular, is important in that regard. Affluent Millennial-minded customers seek authenticity and are ready to spend more on brands that align with their values.
Freshness and clean beauty are foundational values for NUORI
Premium skincare brand NUORI launched with a single powerful idea: the freshness of skincare products is critical to ensure their effectiveness.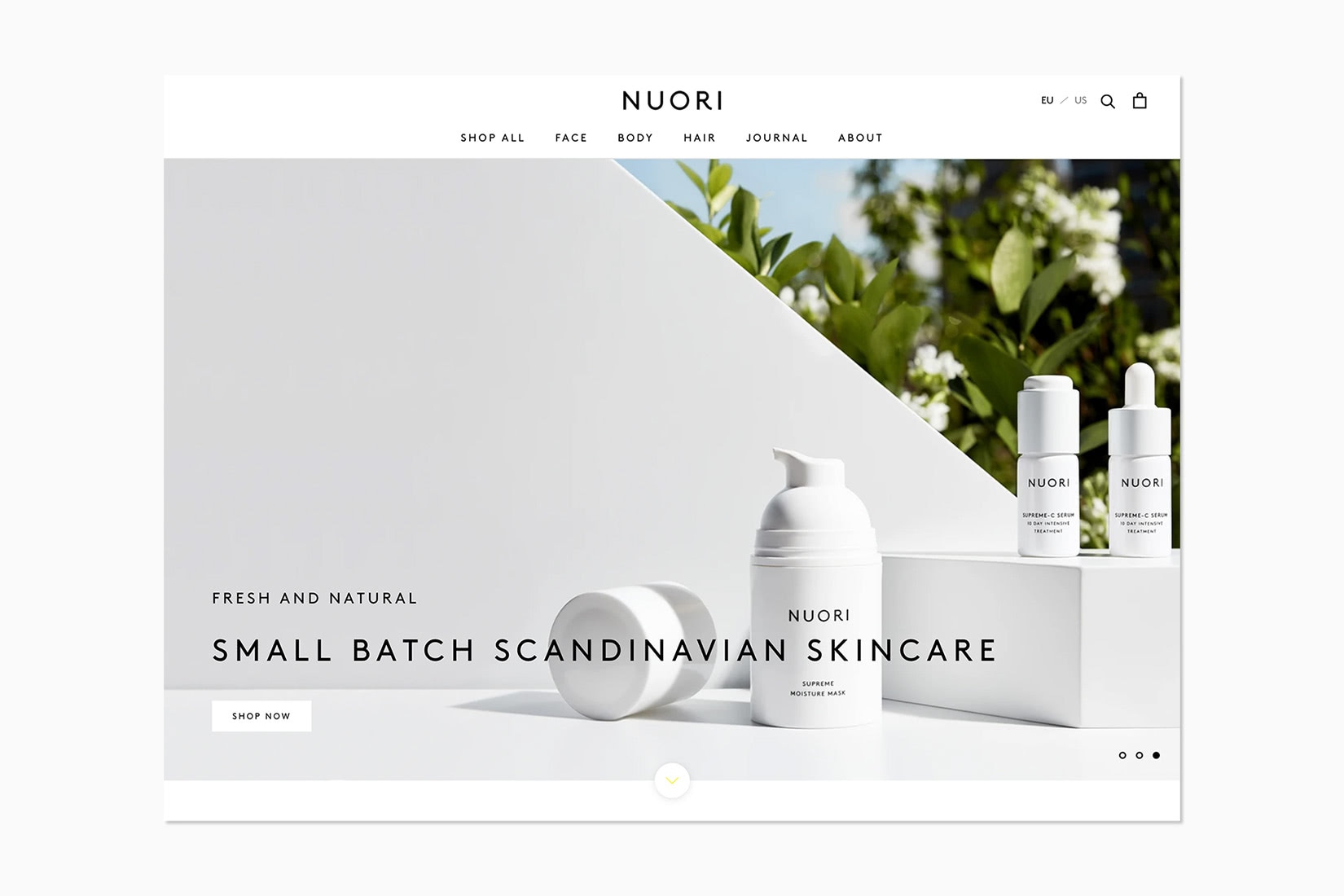 Founded by Jasmi Bonnén in 2014 with a philosophy rooted in freshly blended skincare, NUORI sells high-quality skincare solutions that are produced in small batches so they can be sold when they reach the peak of their efficacy.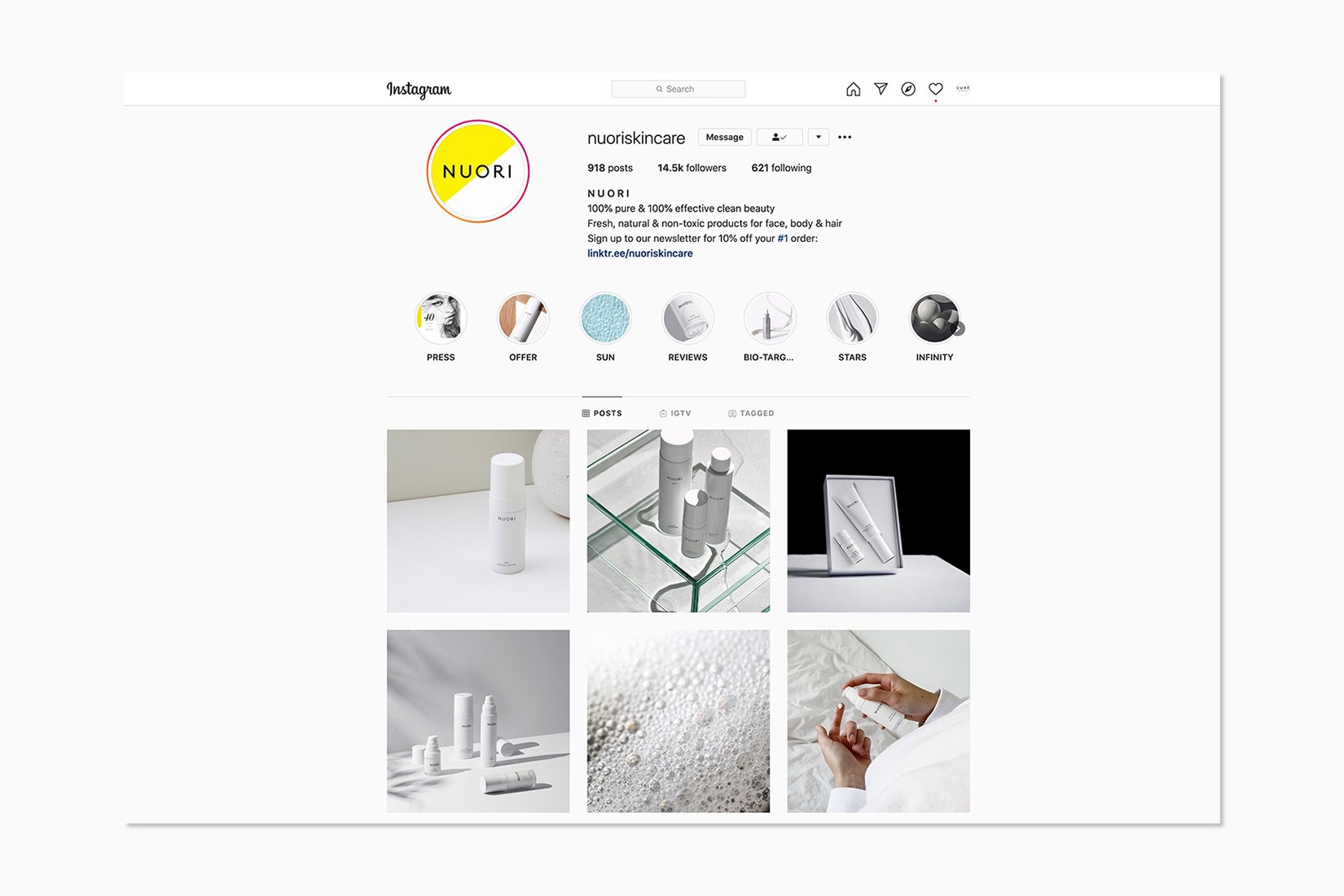 Driving discovery and sales online
Brand discoverability online is also critical. That applies to both legacy and digital-native brands. For most audiences, social media is a very powerful tool to build up brand awareness and create valuable interactions with customers.
Skin deep influence: Augustinus Bader releases products in collaboration with social media influencers
Augustinus Bader, a high-end skincare brand launched in 2018, gained rapid social media following after receiving endorsements from celebrities such as Naomi Campbell and Kim Kardashian. Social media influencers support can indeed establish a brand overnight when done right.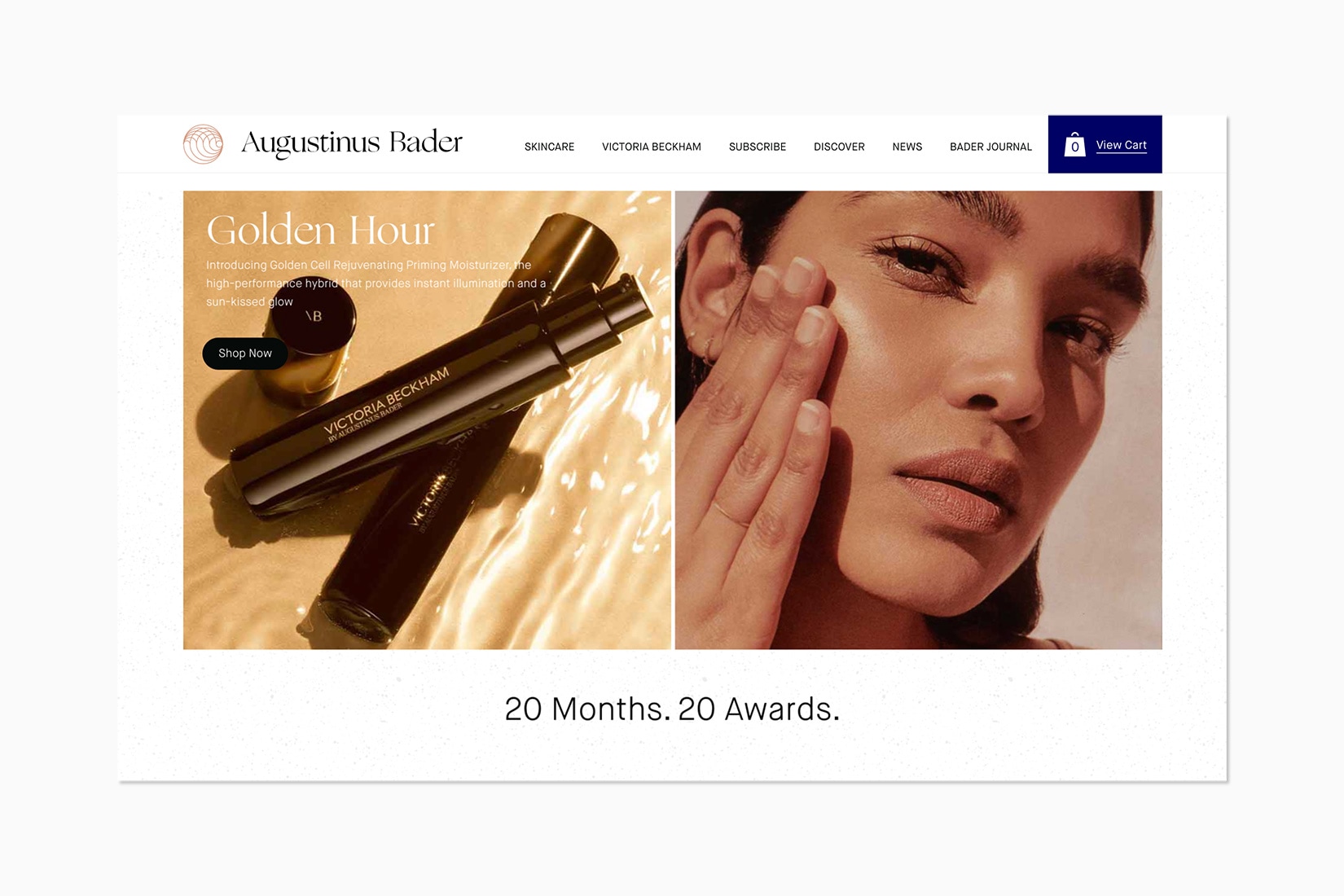 In 2019, Augustinus Bader partnered with Victoria Beckham Beauty to develop a new Cell Rejuvenating Priming Moisturizer. The celebrity brought instant attention to the new product by sharing the news with her 28.3m followers.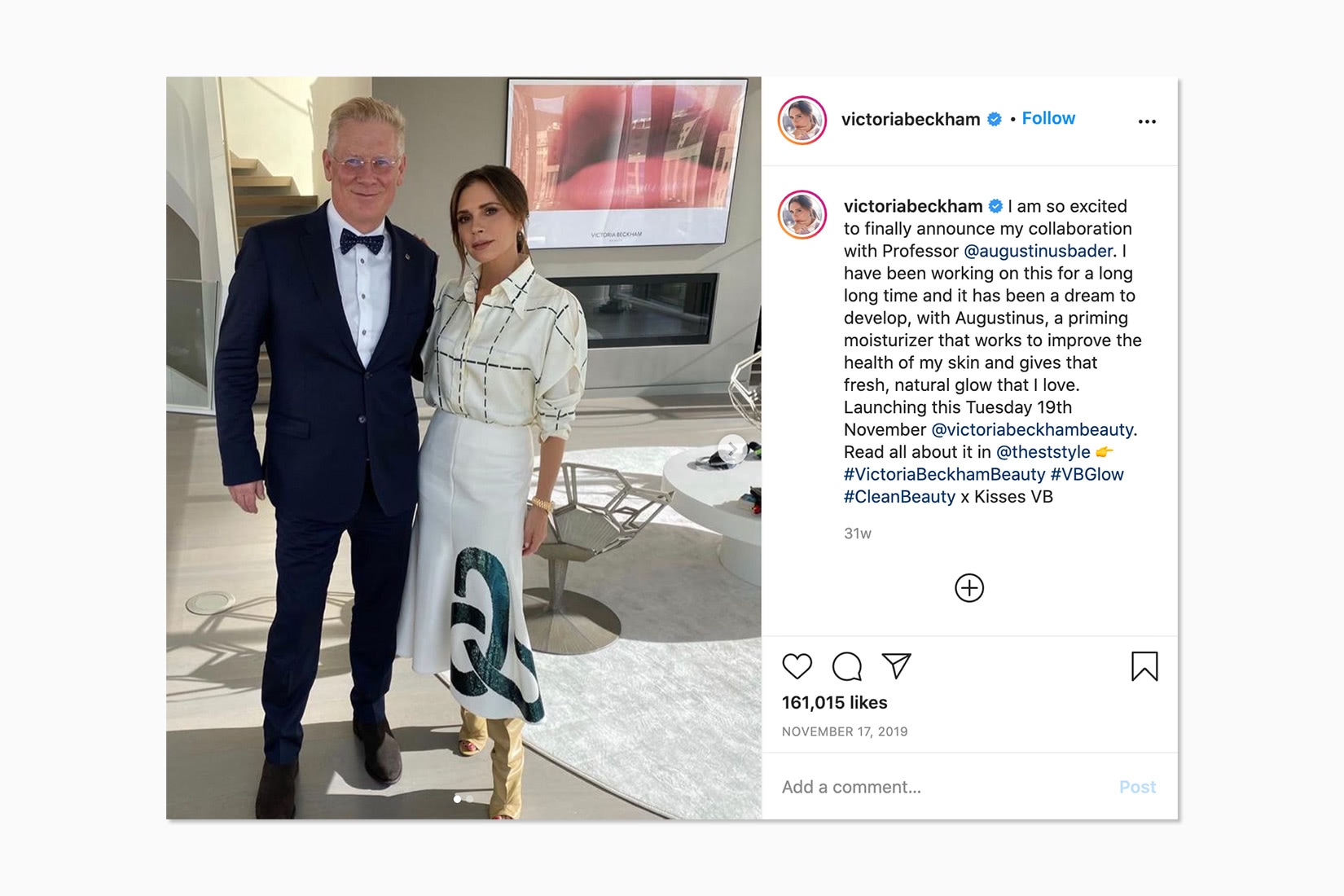 L'Oréal recently updated its ecommerce platform to improve the online customer experience when shopping on its website. The group continues, however, to partner with multi-brand retailers to also offer its products on other platforms such as Amazon and Sephora. The goal being to multiply the number of touchpoints to be everywhere their consumers are.
Invest where your customers are
Budget allocation for legacy luxury brands remains often tilted towards offline media, even though their consumers are now spending more time online. This discrepancy is affecting how quickly and effectively brands can respond to changes in a market, and ultimately, how relevant they are to their audience.
The beauty industry is ahead of the curve in that regard. As mentioned above, L'Oréal was already spending 50% of its advertising and marketing online before the COVID-19 crisis. The group is now spending 70% of its budget on digital, giving it a clear advantage over its competitors.
Drunk Elephant creates new product based on Instagram followers' feedback
Skincare brand Drunk Elephant, one of the best DTC beauty brands at the moment, is directly benefiting from its investment in social media engagement. In 2017, the brand received feedback from its followers concerning their sunscreen. They rapidly updated the product formula to answer their customers' demand. The result went viral, contributing to their growth with over 1 million followers.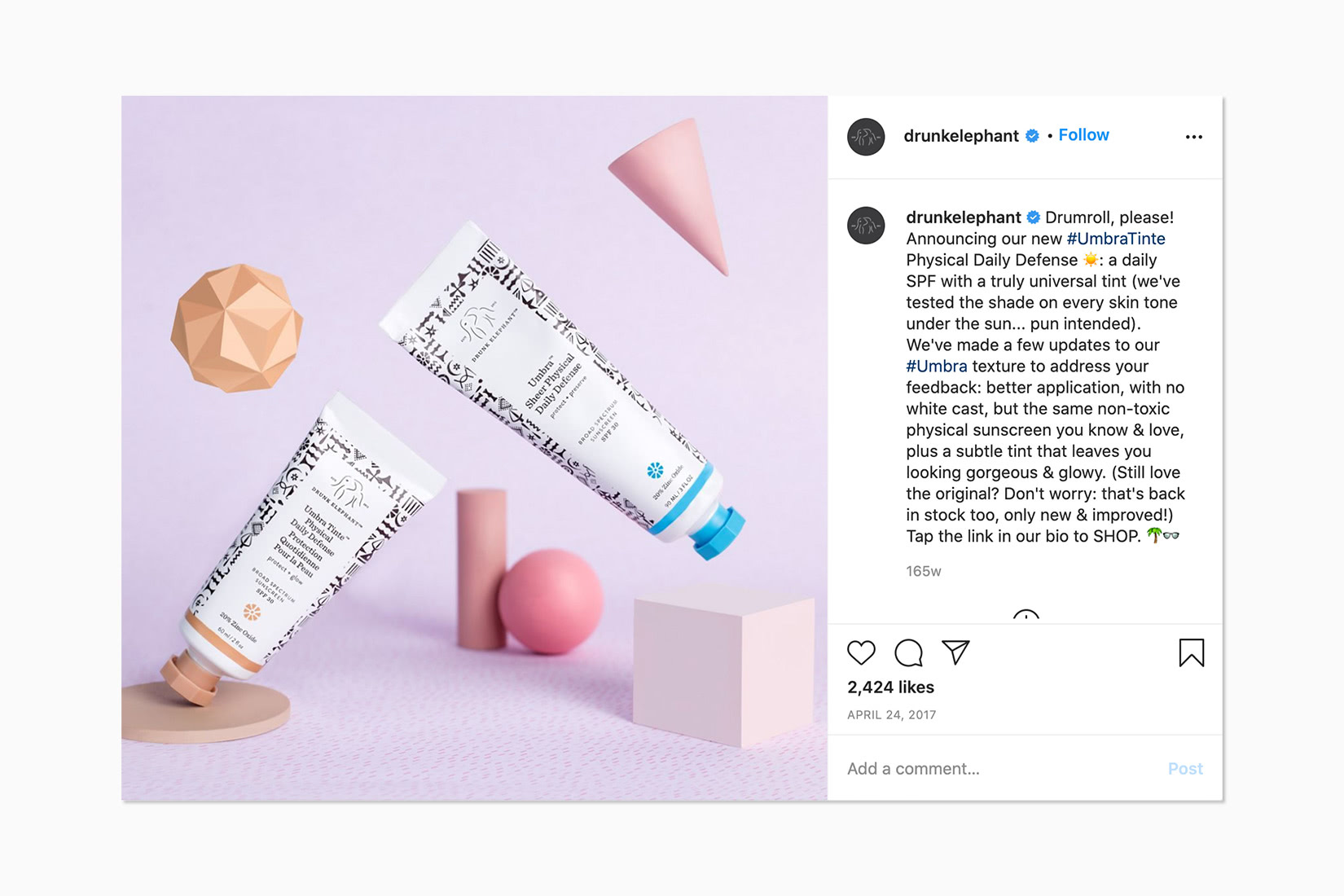 Digital technology elevates the online brand experience
250%

3D models in AR on ecommerce product pages increase conversion rates by up to 250 percent – Shopify.
Beyond just retail, digital technologies are also deeply affecting how people interact with a brand online. From augmented reality to artificial intelligence, and everything in between, digital opportunities abound for luxury brands to experiment with new models and services to improve customer engagement, satisfaction and loyalty — whether through social media platforms or on their websites.
Function of Beauty: Hair care, personalised 
Direct-to-consumer brand Function of Beauty, for example, creates personalised shampoos and conditioners using big data and machine learning. Customers answer a few questions about their hair type, hair structure, scalp moisture and hair goals, before customising their formula (favourite scent, fragrance strength, colour and even naming their bottle).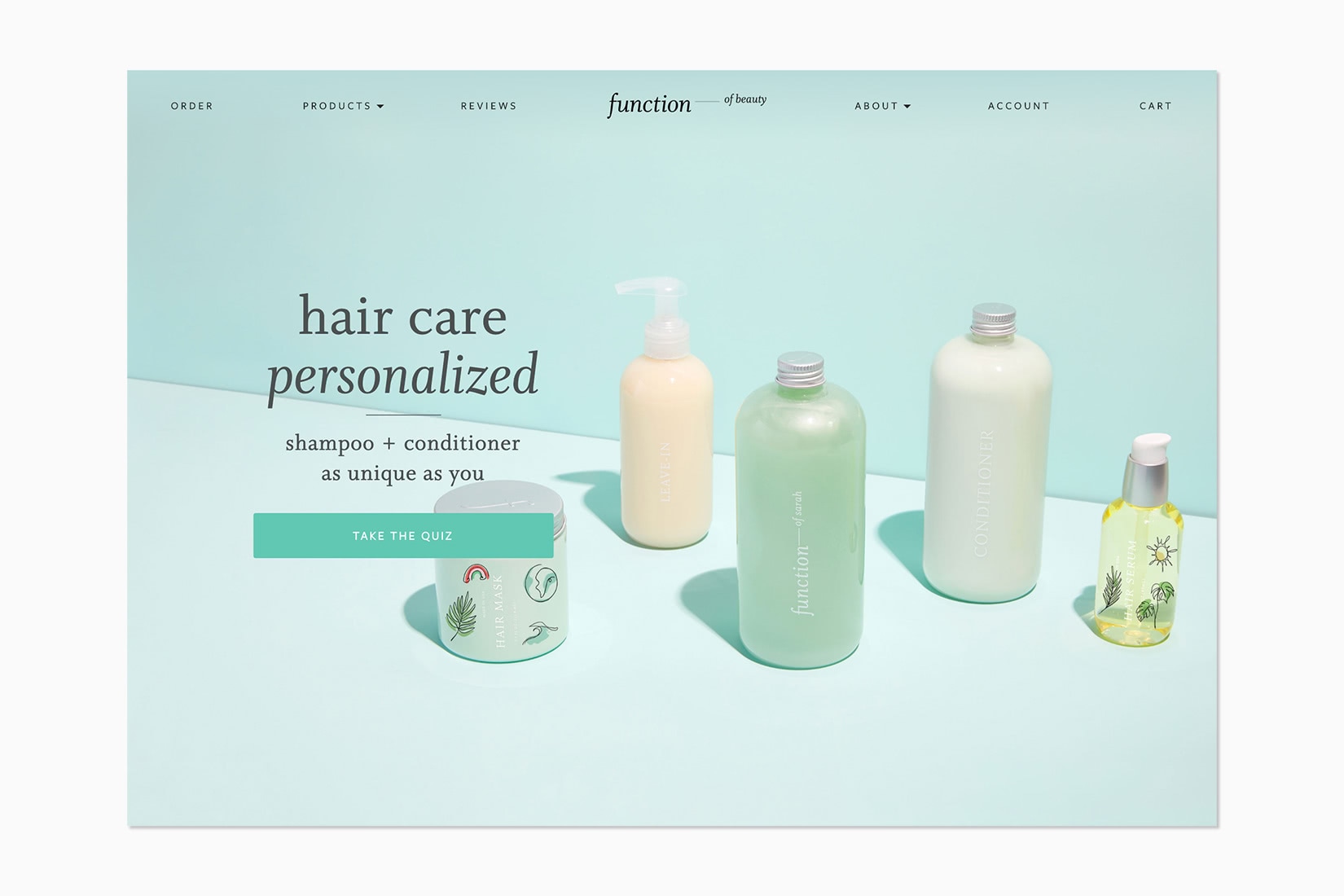 Virtual try-on in the beauty industry is a great illustration of the use of augmented reality to elevate the online customer experience: It allows shoppers to virtually see how different products look on them — providing a sense of personalisation — while allowing brands to collect insightful behavioural data.
ModiFace, the digital try-before-you-buy solution that helped L'Oréal grow its online sales
L'Oréal bought in 2018 a Canadian start-up called ModiFace. The acquisition was part of the group's digital acceleration strategy. ModiFace had developed a technology that helped accurately track a person's face to generate 3D virtual make-up, colour and skin diagnosis.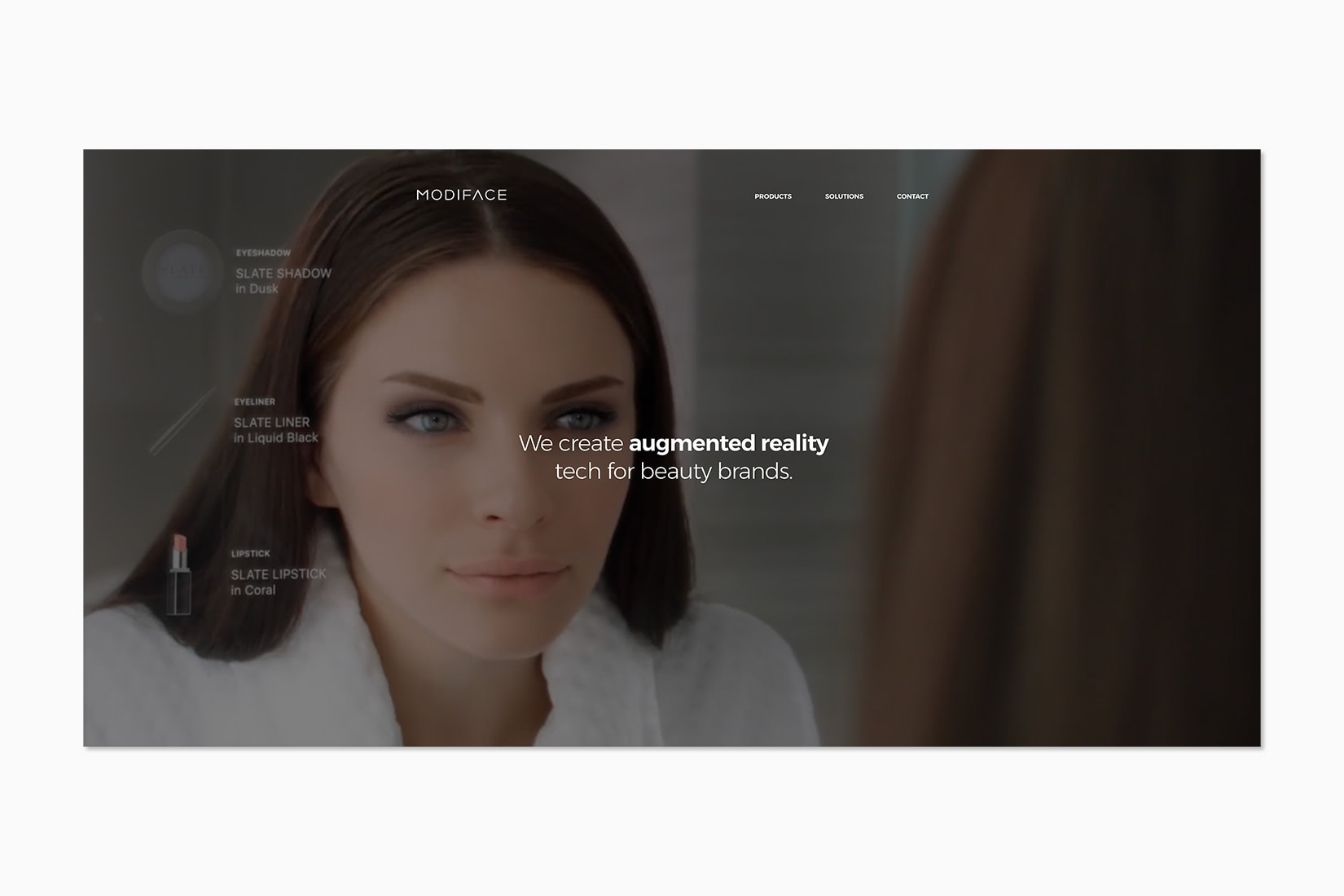 Two years later, ModiFace's technology helped the group grow its online sales during confinement measures by letting customers experiment with different skincare and makeup products online. The technology has been adopted by over fifteen other online retailers, including Amazon, AS Watson, and Boots. Consumers spend on average nine minutes using ModiFace to try on different makeup and skin care solutions before buying online.
From Lancôme to MAC, Chanel and bareMinerals, most prestige beauty brands are now offering some sort of virtual try-on feature on their ecommerce site. Consumers simply upload a photo or use the Live camera to see how the selected product looks on them before purchasing.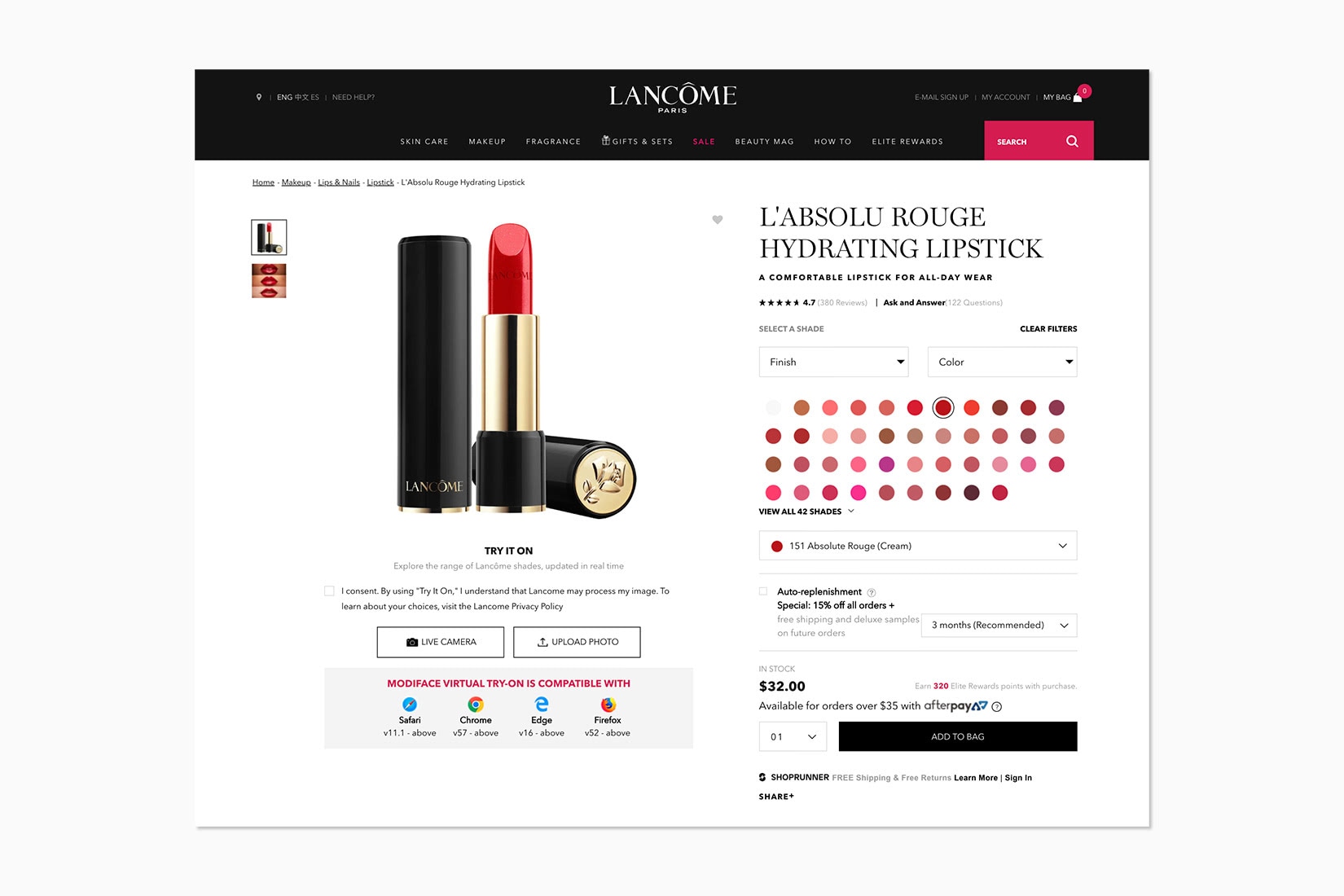 Beauty companies are also exploring voice-based shopping. In 2018 already, Sephora, for example, partnered with Google to launch Sephora Skincare Advisor on Google Home, allowing users to book beauty services and receive daily skincare tips.
Similarly, Coty partnered with Amazon to launch Let's Get Ready, a personal beauty assistant for Amazon's Echo Show device. After users answer a few basic information (such as hair, eye and skin colour), Alexa then displays curated looks, provides visual tutorials and tips, and recommends products from Coty's beauty portfolio.
Final thoughts
The COVID-19 pandemic is accelerating trends that were already reshaping the luxury industry. The needs to embrace digital retail and offer products that answer the modern affluent consumer's evolving expectations are paramount to remain relevant and grow.
The beauty industry is in flux. Like every other luxury industry. Brands have to be sensitive and close to their customers to understand how cultural and societal trends can affect their business.