In April last year, the online luxury retailer Farfetch announced a partnership with Gucci to launch "The Store of the Future". Combining in-store retail technology and online fashion tech, Farfetch helped Gucci collect data on its customers online and offline.
With "The Store of the Future", Farfetch showcased in-store technology that enables luxury shoppers to use their smartphone to log in when they enter a store in order to receive personalised recommendations from the retail staff. The staff themselves would be able to access their affluent customers' profile, including purchase history and product wish lists.[1]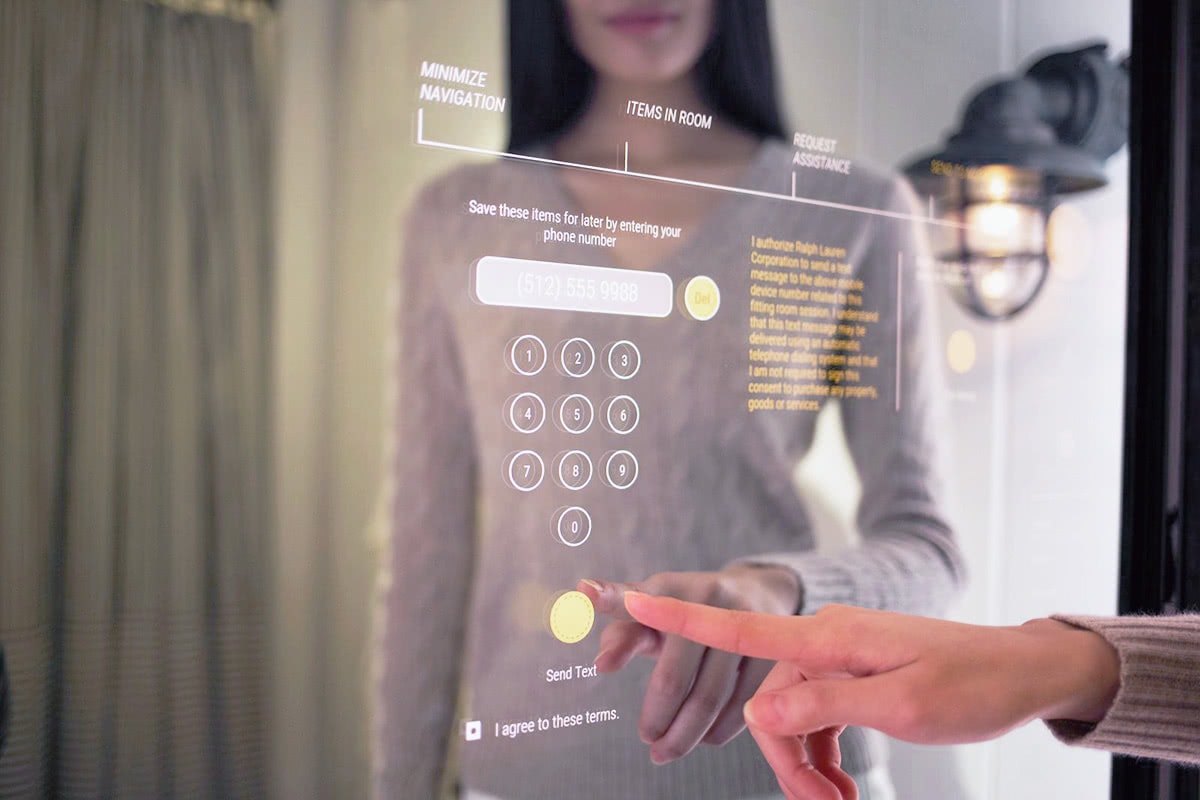 In this last report of our series on the future of online luxury retail, we explore how the digital transformation in retail technology is redefining affluent consumers shopping experiences. We'll look, in particular, at the opportunities that artificial intelligence (AI), voice-controlled commerce, and augmented reality (AR) can bring to the avant-garde luxury brands that are ready to embrace them.
How technology is accelerating the digital transformation of luxury
As discussed in our introduction to this series on the future of luxury retail, Millennials and Generation Z consumers are driving 85% of the global luxury sales growth. While older shoppers have traditionally been the growth engine of luxury sales, affluent Millennials and Generation Z customers now represent over 30 percent of all luxury spending.
These younger affluent shoppers have different expectations when it comes to retailing. They want an experience that is personalised and seamlessly integrated both online and offline.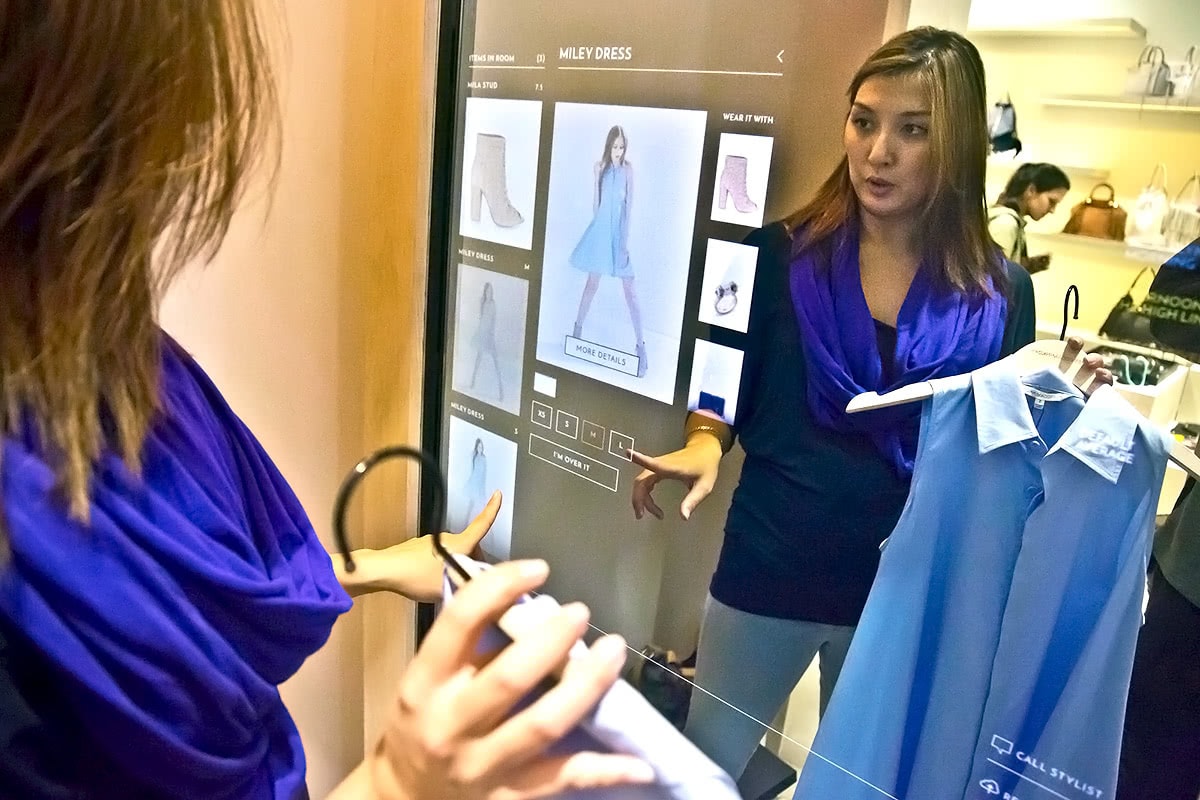 This generational shift leads to a notable acceleration of sales through connective technology as the internet becomes an integral part of purchasing habits.
In parallel, developments in technologies such as voice commerce and Internet of Things (IoT) are reshaping luxury retail to become more customer-centric and personalised in a scalable fashion.
Luxe Digital has identified three major technological accelerators that will radically influence the future of luxury retail:
1. Augmented reality enhances luxury retail experience
Augmented reality is defined as a technology that layers digital enhancements atop a consumer's view of the real world and enables its user to interact with these enhancements. Luxury brands are using augmented reality in combination with their physical retail stores to elevate the shopping experience.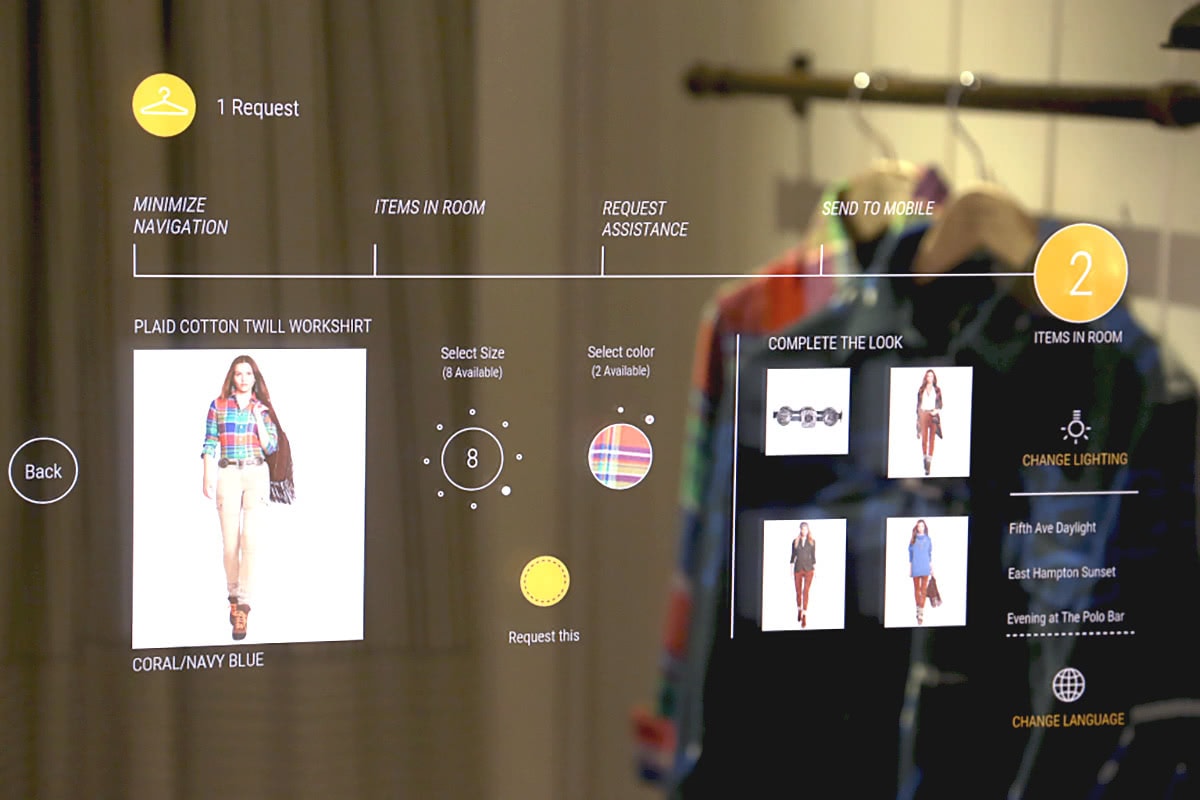 New AR technology, such as smart mirrors, is allowing affluent customers to naturally interact with luxury products and rapidly gather relevant information such as price, components, or origin.
Augmented reality is also expanding the reach of brands, by enabling consumers to visualise and "try" new products at home before making a purchase. Design app Morpholio Board, for example, created an AR platform for designers and shoppers to easily create new home interior models and share their work with a vibrant community.
The app developer now works with Dyson, Herman Miller, and Knoll, among other brands, to help its users create mood boards and visualise how certain objects would fit into their living room. Morpholio is democratising the interior design process, enabling more people to create and visualise their home interior ideas in glorious details.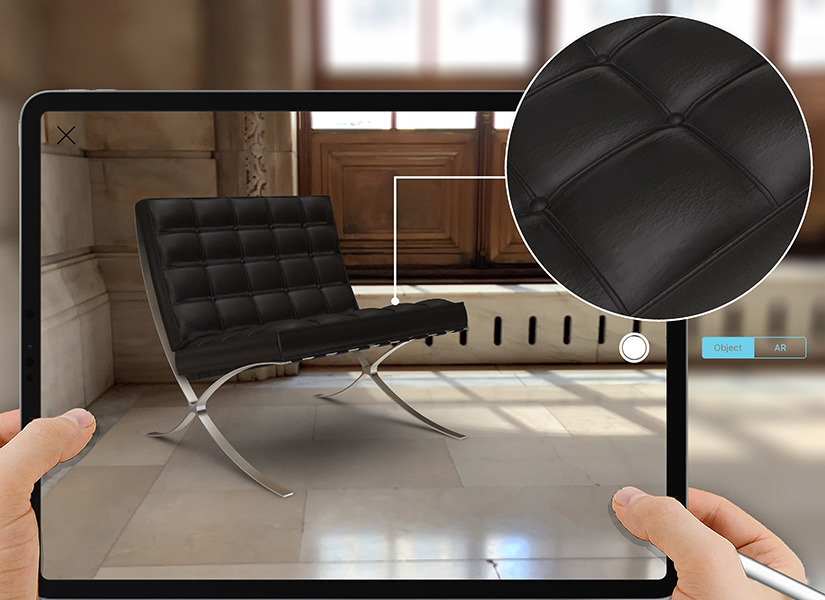 2. Artificial intelligence: personalised high-end shopping recommendations
Artificial intelligence assistants such as Amazon's Alexa, Google's Assistant, and Apple's Siri are seeing their market penetration accelerating drastically over the past two years. This is driven by both new smartphone sales – latest smartphone models often come with personal assistants pre-installed – and smart home speakers adoption. Devices such as Amazon Echo, Google Home, and Apple HomePod are indeed bringing their AI-based assistant into consumers' living room.
A study by Verto Analytics found that 98.6 percent of consumers in the US with access to a smartphone-based AI assistant used it an average of 10 times per month. And this trend is expected to accelerate as customers upgrade their smartphone over the coming years.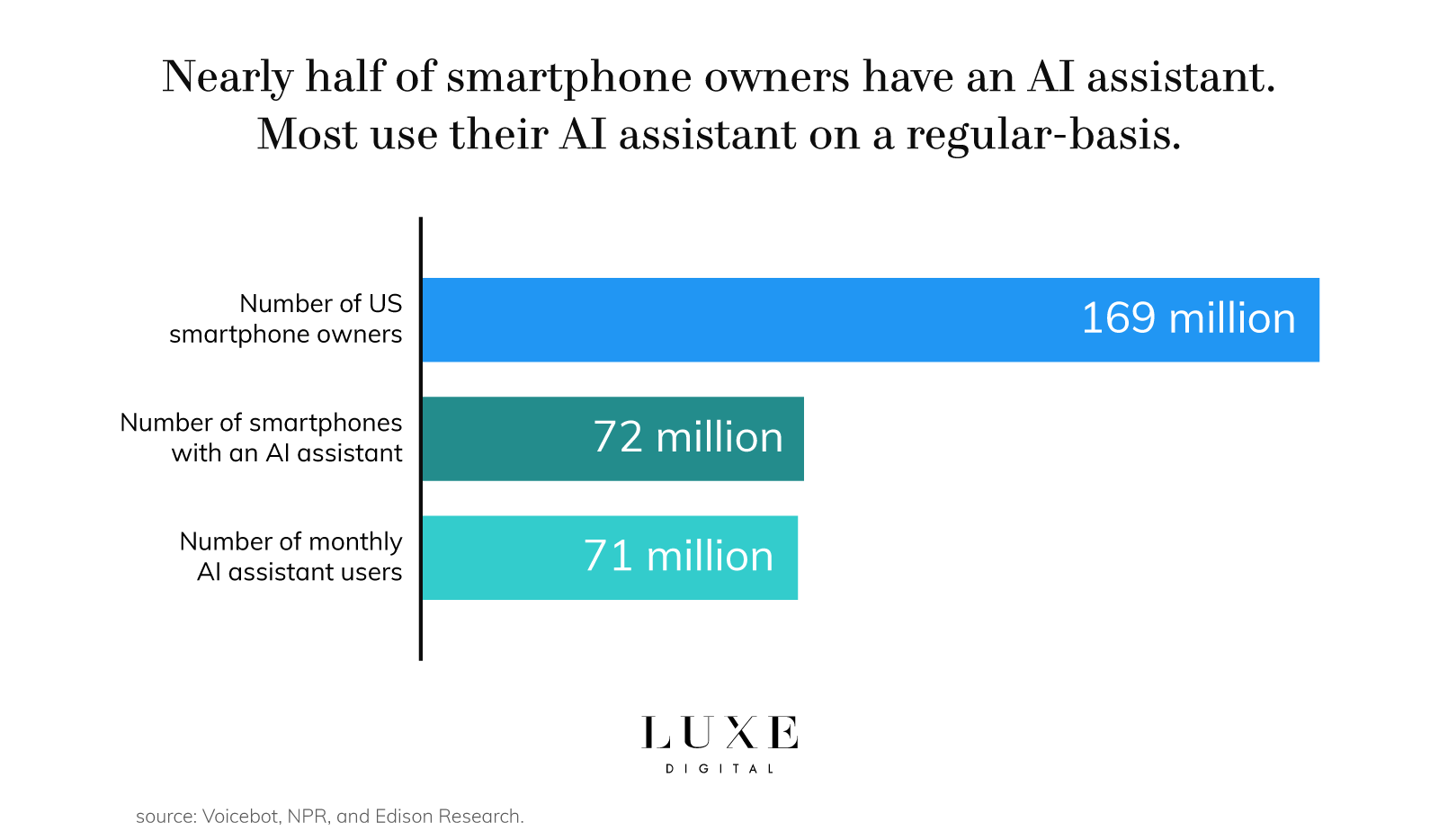 In addition, a study by NPR and Edison Research found that the adoption of voice-activated speakers is now outpacing that of smartphones in the US.[2] Indeed, one in six adults in the US now owns a voice-activated smart speaker. Those smart speaker owners are using their AI assistant nearly nine times more frequently than on smartphones.[3]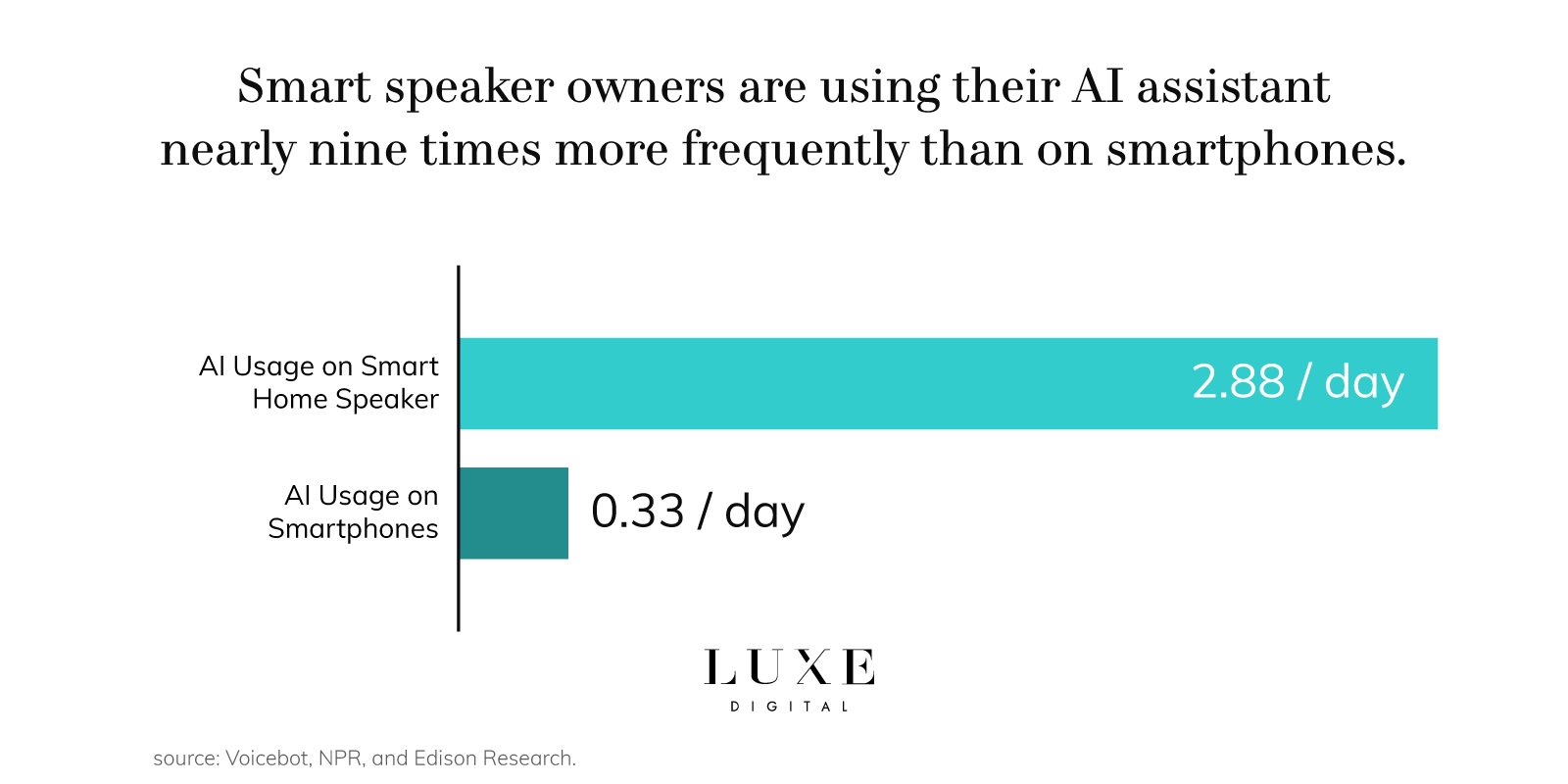 Luxury brands who are able to successfully position themselves as reliable sources for AI-driven recommendations will see their consumer engagement improve over time.
AI-powered subscription models are, in particular, emerging as a major sales accelerator for online retailing. Brands, such as Gillette and Nestlé are experimenting with initiatives that allow consumers to subscribe to ongoing refill purchases that are automatically managed by their AI personal assistant.[4] Subscription models remove the human memory element entirely as consumers don't need to remember to purchase their regular products.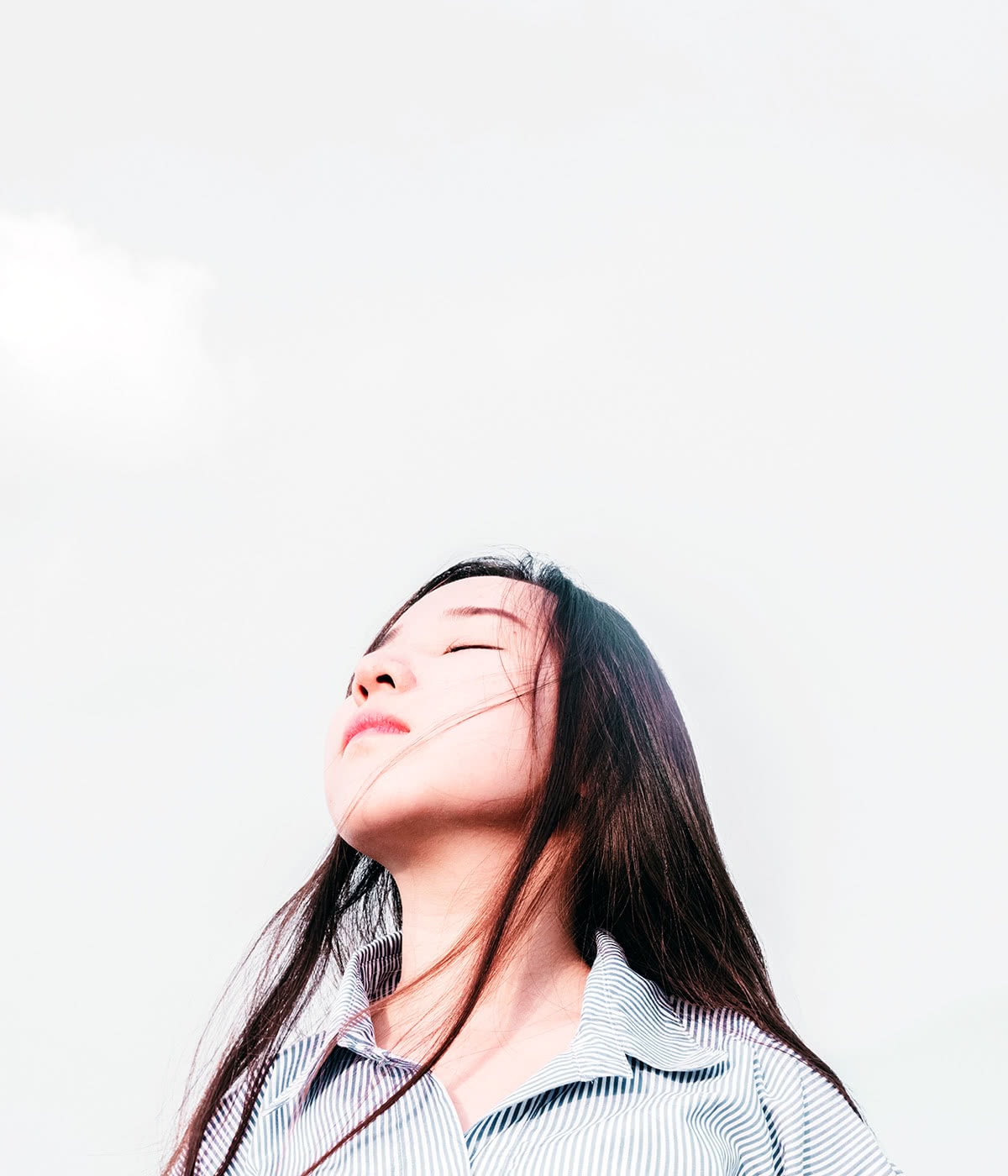 By 2025, it is predicted that 5 percent of all US eCommerce transactions will consist of some form of auto-replenish or subscription model. As predictive-replenishment technology advances, we can expect a decline in the purchasing of non-experienced products over products that are self-replenishing.
Consumer preference for simplicity and ease will indeed outweigh the desire to experience with new products. The growth of AI adoption may also lead to consumers increasingly relying on the suggestions and advice of their devices, rather than making decisions based on personal experience, thus significantly affecting how luxury brands should engage with their affluent consumers.
3. Voice commerce: conversational luxury retailing
Closely intertwined with the market penetration of artificial intelligence, the adoption of voice-controlled eCommerce is enabling consumers to make ad-hoc and spontaneous purchase decisions in a new shopping environment.
Voice commerce means that a customer's voice is used as a new user interface. This is a new platform for interacting with services.
Half of all online searches use voice or image search rather than text. "More efficient and often more convenient than typing, voice-based interfaces are ramping quickly and creating a new paradigm for human-computer interaction," says Mary Meeker of KPCB, a venture capital firm that specialises in tech investments. Voice commerce is indeed providing a frictionless customer experience, with purchase completed as a single conversational stream rather than multiple clicks on a website.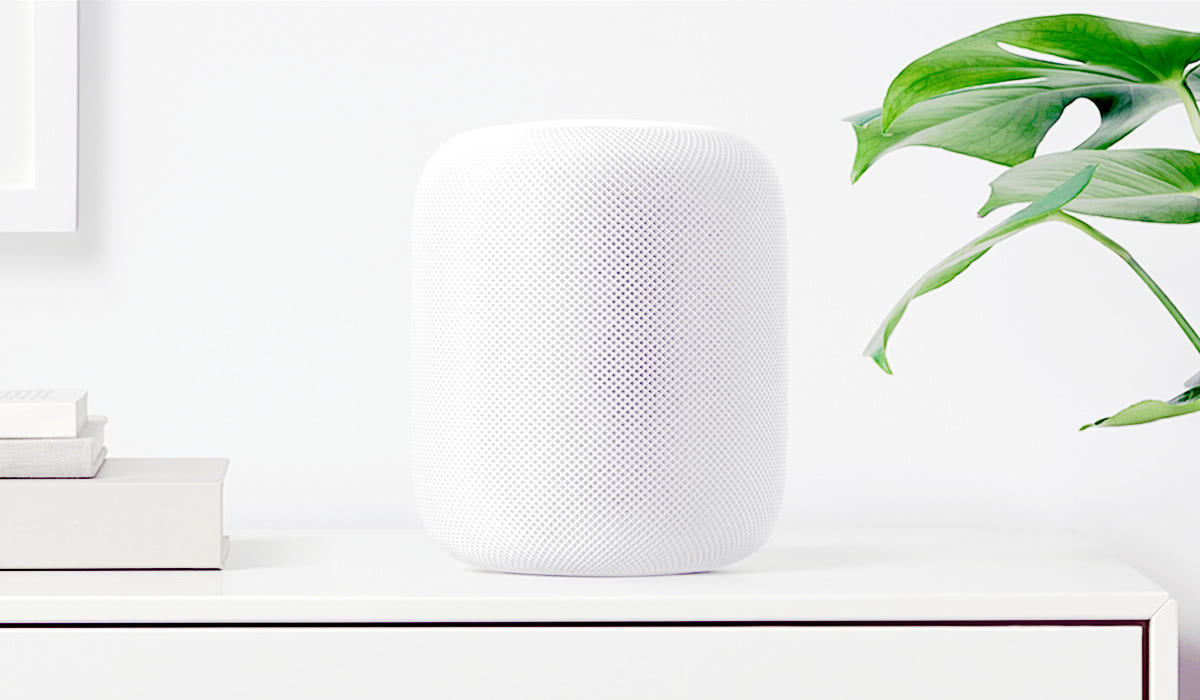 With Google Home, Amazon Echo, and Apple HomePod, affluent customers are now buying luxury products without the need to visit a website or a retail store. As voice commerce becomes more sophisticated, we expect these devices to take an increasingly more influencing role in purchase behaviours. It is indeed likely that machine learning software will enable voice-based devices to provide purchase recommendations.
Affluent consumers increasingly expect frictionless and instant luxury experiences. With voice-controlled eCommerce, luxury brands are able to deliver services rapidly while also building trust to increases the likelihood for consumers to return in the future. As a retail channel, voice assistance provides exceptionally fast and convenient service at a minimal cost and with the capacity to scale effectively.
---
Luxury Emergency? Now You Can Get Gucci Delivered in 90 Minutes, by Jeremy Kahn and Robert Williams, Bloomberg, April 2017.
The Smart Audio Report, by NPR and Edison Research, Fall-Winter 2017.
42 Percent of US Smartphone Owners Use AI Personal Assistant Monthly, by Bret Kinsella, Voicebot, July 2017.
The future of e-commerce in FMCG, by Kantar World Panel, November 2017.
Cover photo by Max Ostrozhinskiy.