The Opportunity
Wellness — which spans across sectors such as beauty, fashion, travel, and fitness — is one of the world's fastest-growing market segment.
Affluent consumers are willing to pay a premium for perceived wellness solutions.
Driven by Millennials, social media and online DTC retail, wellness brands can more easily grow globally.
The Problem
There is a growing disconnect between what traditional luxury brands offer and what their consumers want in regards to health and wellness.
While consumers integrate wellness into every aspect of their daily lives, traditional brands continue to rely on outdated vertical definitions and fail to understand the convergence and multidimensional nature of wellness.
The Solution
Luxury brands need to integrate elements of wellness both in their offerings and marketing to capture increasingly health-conscious shoppers.
An effective approach to wellness seizes opportunities to bolster a sustainable, healthy way of living whether through partnerships, cross-category expansions and innovations, or new business models.
Leading brands will be the ones whose efforts make positive contributions and empower consumers in their journey to wellbeing and, ultimately, happiness.
Wellness has become a priority for most luxury consumers. Progress in medicine, a better understanding of the consequences of our lifestyle choices, and digital health trackers are contributing to inspiring modern affluent consumers to live a healthier life.
The deep desire for health and wellness is radically reshaping what luxury brands need to offer to their consumers and how they communicate the value of their goods and services.
Affluent consumers demand natural and organic beauty products that are free of nasty chemicals. Fashion shoppers are drawn towards high-end athleisure outfits that are comfortable and stylish. Gyms and fitness studios are replacing bars and restaurants as the preferred social hubs for affluent Millennials. Luxury travel experiences are redefined to deliver rich wellness programs to guests searching for more than just a deck chair by the pool.
Wellness is profoundly transforming the luxury industry. Brands need to adapt their offerings and marketing to incorporate elements of health and wellness that will resonate with their modern audience.
Through this series, you will learn what luxury wellness means and how it can be used to successfully engage affluent consumers. This is especially critical for luxury brands who want to win over the affluent Millennial and Generation Z customers.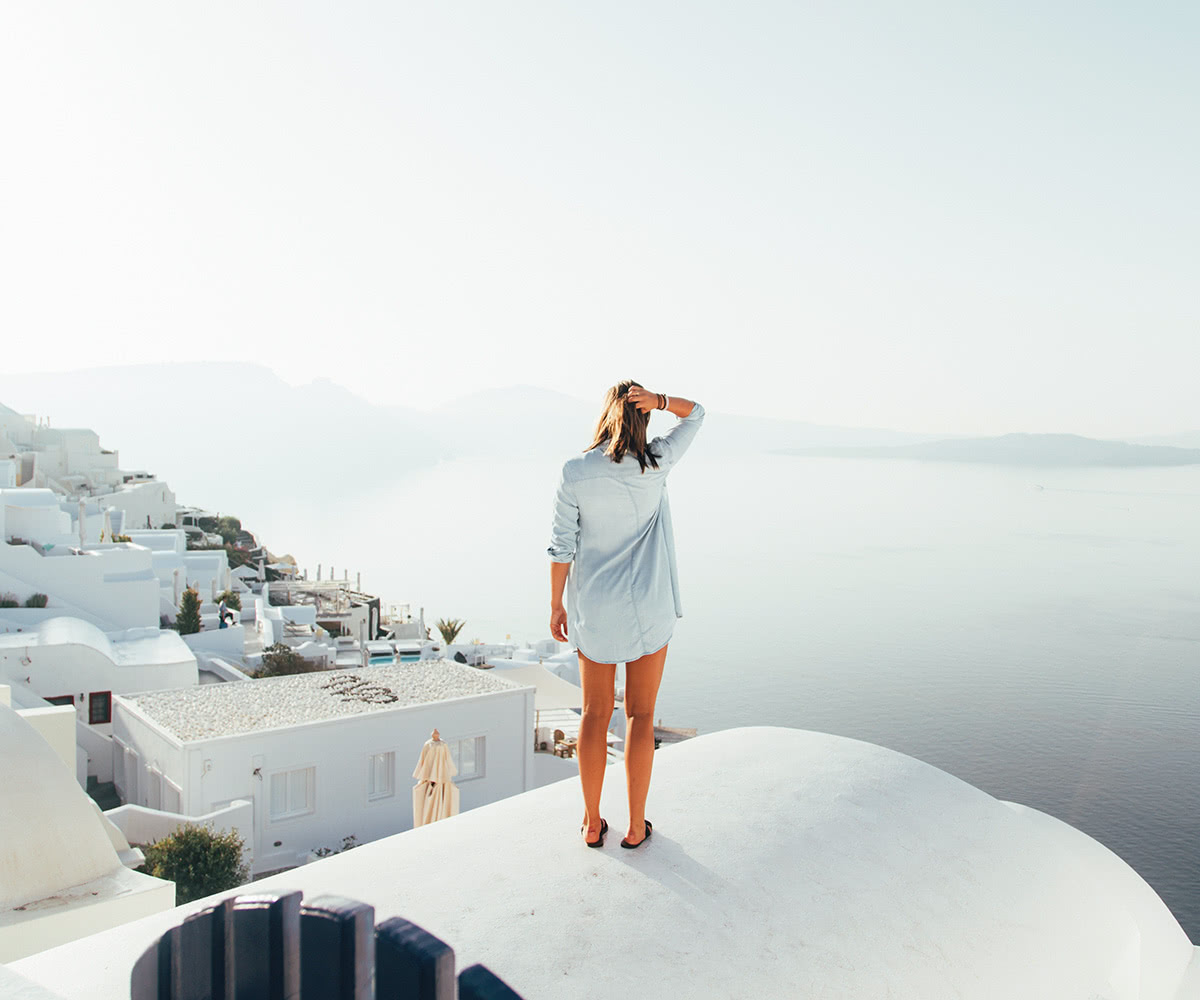 We will focus on four specific industries that are most affected by this transformation: beauty, fashion, fitness and travel. You will discover what the world's most successful luxury brands in each industry are doing to incorporate elements of wellness in their offerings and marketing.
While we will focus on these four industries, the takeaways are relevant for every industry.
---
This article is part of a series on the future of wellness in luxury.
Discover how rising wellness aspirations are profoundly transforming luxury and redefining affluent consumers' expectations. See what you should do to successfully connect with your audience.
---
As modern affluent consumers continue to prioritise experiences over possessions, the global wellness economy is booming. The global wellness market is valued at US$4.2 trillion in 2018, after a growth of 12.8% between 2015 and 2017, according to the Global Wellness Institute.[1]
Beauty alone accounted for one-fourth of the wellness economy ($1.1 trillion), wellness tourism ($681 billion) and fitness ($624 billion). For the fashion industry, the athleisure category continues to be the fastest-growing segment ($373 billion).[2]
Market size
(2018 est., $ billion)
Annual Growth Rate
Beauty
$1,127
4.1%
Athleisure Fashion
$373
6.5%
Fitness
$624
4.8%
Wellness Travel
$681
6.5%
Note: Beauty, Fitness and Travel data are our own estimations based on expected growth rates by the Global Wellness Institute, Fashion data was provided by The Business of Fashion and McKinsey.
This series on the future of luxury wellness unpacks the most important wellness trends, consumer behaviour changes and technological innovations that are reshaping the luxury industry.
Well is the new wealth
Wellness is the new affluence and status symbol. Wellness has become a luxury lifestyle to be enjoyed and flaunted.
Consumers' crave for wellness is influencing almost every market and overturning old stereotypes. From travel and spas to healthy eating, athleisure fashion, fitness and beauty, a wellness mindset is permeating all aspects of our daily lives.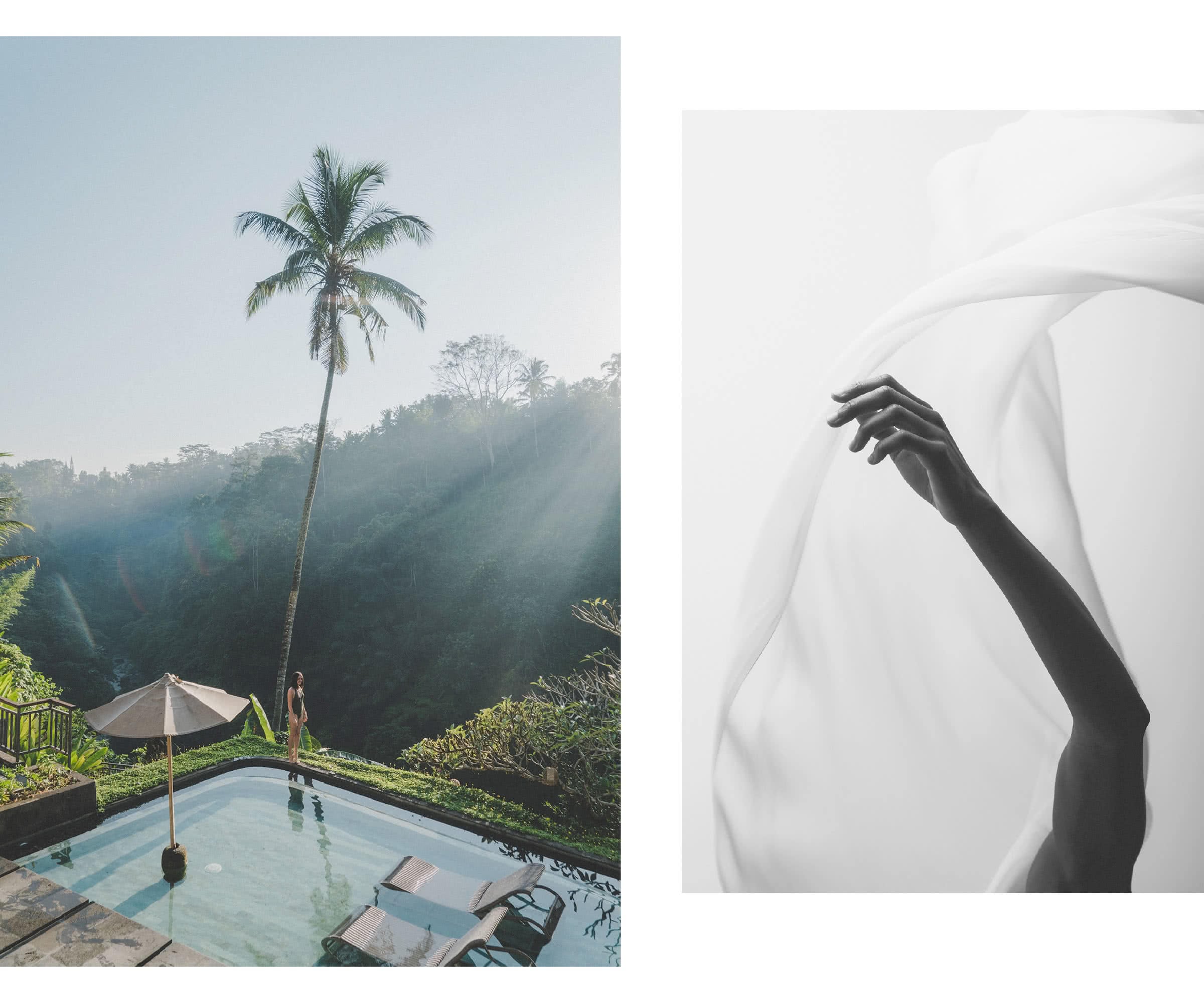 The increase in wellness market size has brands taking notice.
In this series, we will explore this fast-growing industry and look closely at four aspects of luxury wellness: beauty, fashion, fitness and travel. While we will focus on these four categories, our findings and takeaways are applicable to every industry.
1. Beauty
The global market for beauty and anti-ageing products is the biggest contributor to the wellness industry. Cosmetics brands are catering to conscious consumers seeking clean products but also fitness enthusiasts wanting to look good in and out of the gym (a.k.a. athleisure makeup).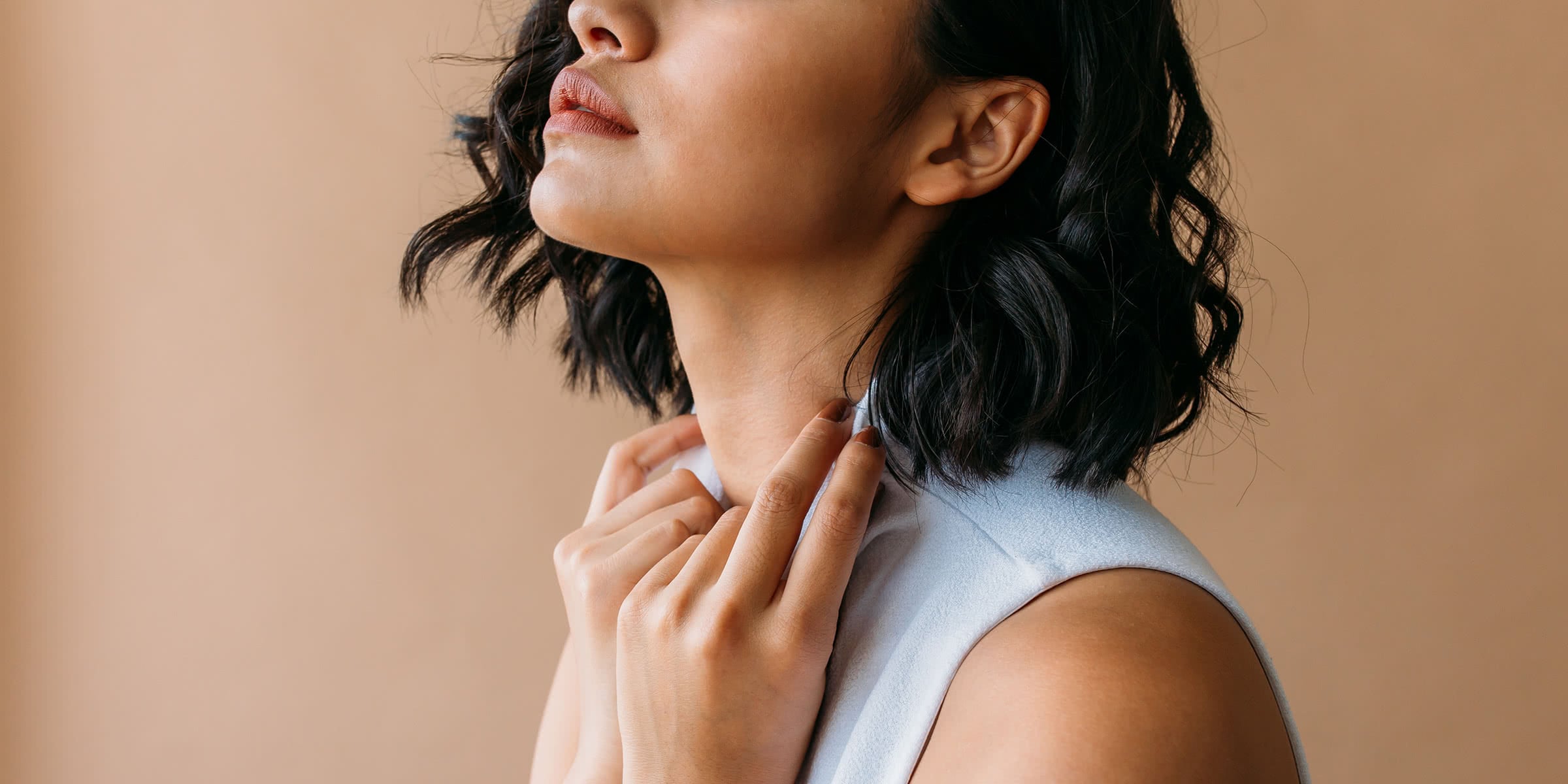 Discover how luxury beauty brands are tapping into the wellness demand to grow with our report on luxury wellness beauty.
2. Athleisure Fashion
The rapid growth of athleisure is worth noticing too as the wellness phenomenon is influencing fashion globally. Signalling an active lifestyle, activewear has become a visible display and high-end statement of wealth amongst young affluent consumers who are now wearing luxury athleisure pieces beyond the gym or workout studio.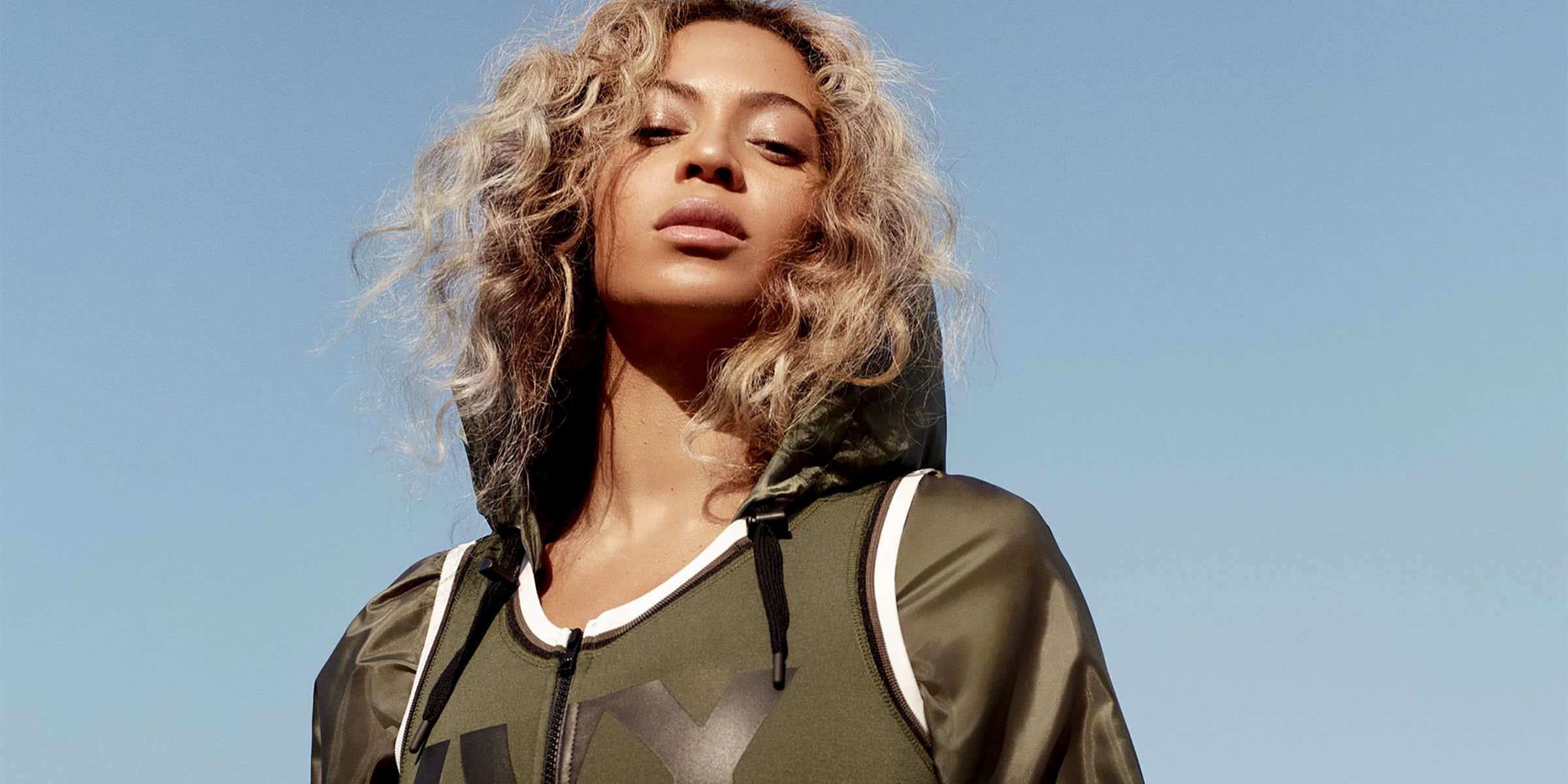 Read our report on the future of luxury athleisure fashion to see how successful brands are engaging with wellness-conscious shoppers.
3. Fitness
Young affluent consumers are seeking aspirational social experiences while working out. They want to train in a captivating and inspiring visual environment.
As a result, gyms and fitness centres are evolving to deliver premium experiences. Workout studios and fitness classes are becoming social gathering places. More group boot camps and workout clubs are popping up. Festivals like Wanderlust and Soul Circus are growing thanks to their dedication to fitness and wellness.
In parallel, the home fitness market is also expanding thanks to technology-enabled training with virtual reality assistants.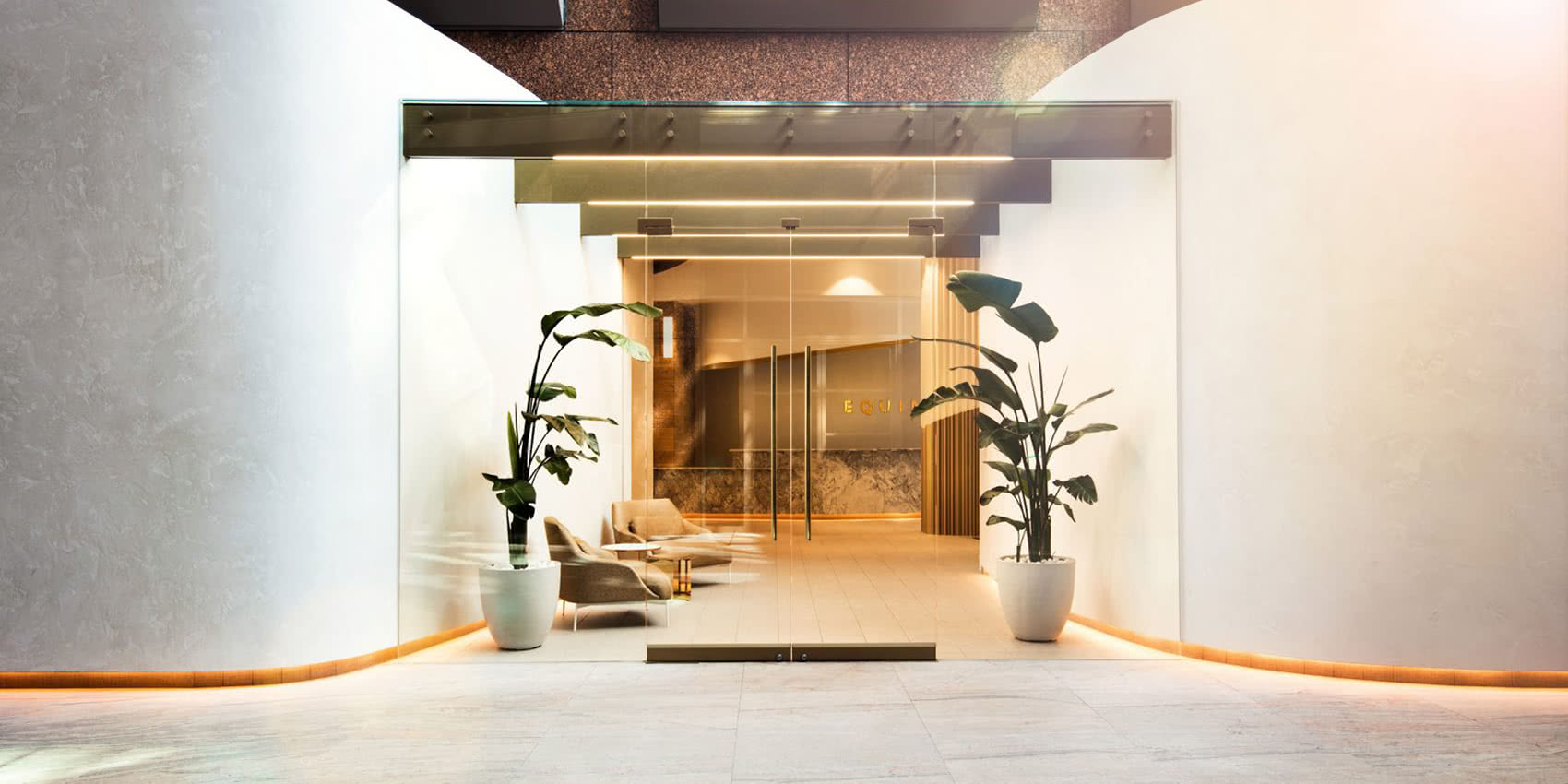 Is your brand ready to tap into the Millennials' fitness wave? Read our report on the transformation of luxury fitness to find out.
4. Wellness Tourism
Wellness has permeated the hospitality industry, from hotels to restaurants and airlines, pushing travel brands to innovate and find creative new ways to integrate elements of wellness into their guest experience.
Wellness travellers (vacationing while enhancing one's physical, mental, or spiritual well-being) are taking more wellness-focused trips and spending 130%more than the average traveller.
The Global Wellness Institute reports that the booming wellness tourism sector grew 6.5% in the last two years, double the growth rate for tourism overall, driven mainly by emerging markets (Asia-Pacific, Latin America-Caribbean, and Africa).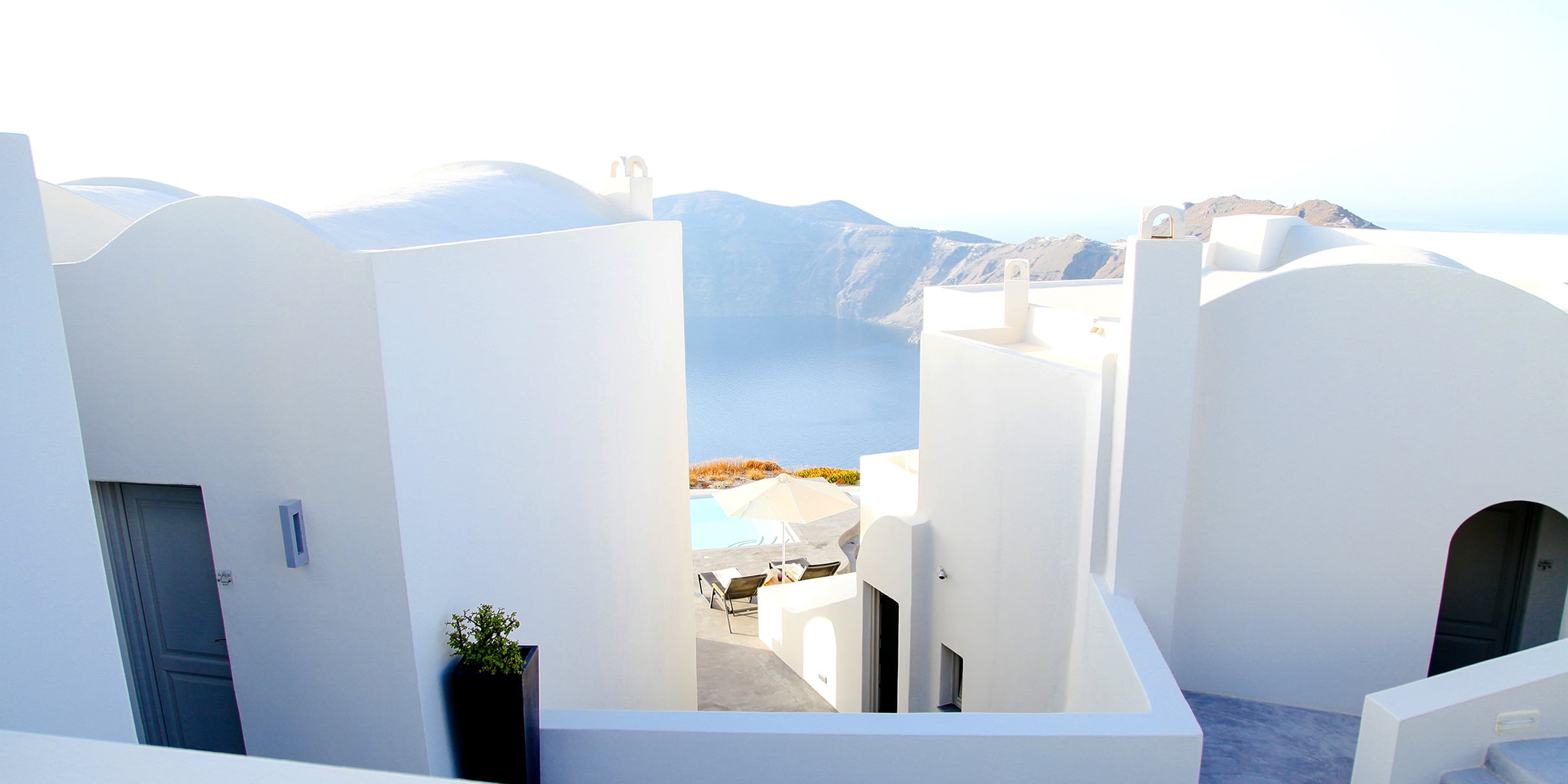 Read our report on the changing luxury travel wellness industry to understand consumers' expectations when it comes to luxury experiences.
What does luxury wellness mean?
The definition of wellness has evolved over the past few years as the concept started to span across multiple industries. Unlike the traditional definition of health, wellness isn't about only physical well-being, but rather an optimal and holistic state of well-being, where an individual's mind, body and spirit are satisfied. The World Health Organization defines wellness as "a state of complete physical, mental, and social well-being, and not merely the absence of disease or infirmity."
The Global Wellness Institute (GWI) goes beyond in its definition of wellness, describing the concept as "the active pursuit of activities, choices, and lifestyles that lead to a state of holistic health."
For the purpose of this report, we will define wellness as a desire to live experiences that enhance one's well-being. In the context of luxury, wellness is a customer-centric approach that spans across all industries.
The new well-thy consumers: Affluent Millennials and GenZers drive the wellness trend
Millennials and Gen Z consumers are the most significant contributors to the growth of wellness. Young modern affluent consumers increasingly look toward wellness as the ultimate status and personal success symbol.
While the (luxury) wellness trend is important for all age groups, Millennials (and millennial-minded people) are the driving forces behind its growth. They are leading the charge toward living well.
As a result, there are four important elements that luxury brands need to consider.
1. Young affluent consumers are willing to allocate a substantial portion of their disposable income for wellness products and experiences
Young affluent health-conscious consumers are deeply invested in self-care. They strive to be the best versions of themselves.
They are willing to spend more on their daily, active pursuit of wellness and pay premiums for indulging in organic food and drinks, but also devices and apps that can help them improve their sleep, boutique fitness classes, clean beauty products or high-end athleisure attire.
2. Social media-infused lifestyles drive demand for luxury wellness
Wellness (including healthy selfies and post-workout juice bar runs) is becoming an essential indicator of a well-lived, modern luxury lifestyle. The benefits of wellness – feeling good and looking great – are the new luxuries that modern affluent consumers want to enjoy and flaunt on social media.
As of October 2018, there were more than 21.4 million posts tagged with #wellness on Instagram alone.
For Millennials and Generation Z, wellness is the new luxury status symbol.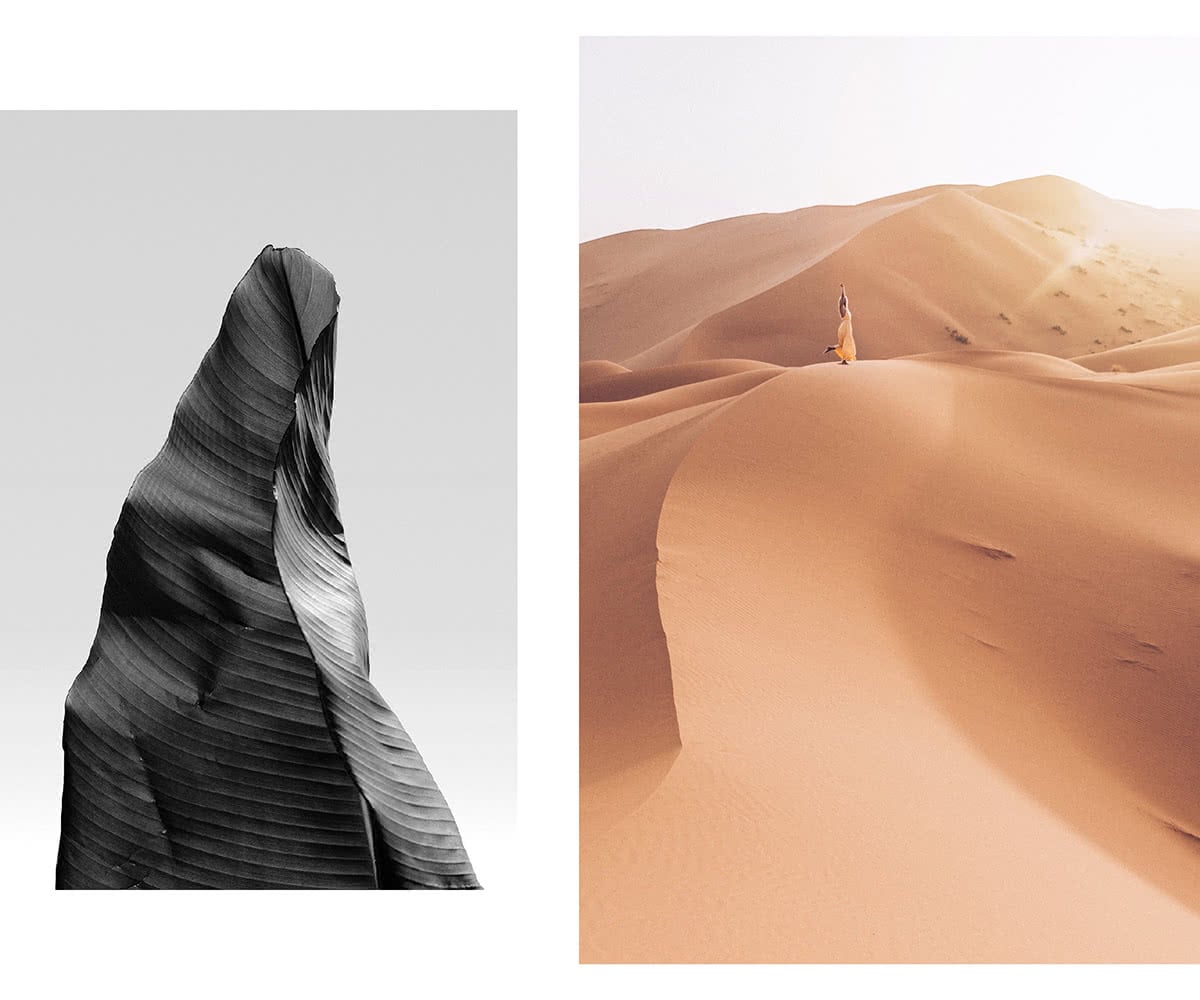 3. Young affluent consumers expect brand wellness from the inside out
Wellness culture is a disruptive force for brands that now need to re-orient their values to reflect those of consumers. When it comes to wellness, Millennial-minded affluent consumers are indeed demanding more than positive experiences and clean products from the brands they purchase. They expect brands to be healthy too and be transparent and authentic about their ethics, the origins of their products, and the production process.
4. Digital technology comes to the rescue
Health and fitness trackers have put wellness at the epicentre of Millennial consumers' lifestyle. Mobile apps and smartwatches are creating new expectations for real-time, actionable and informative insights into the impacts of daily behaviours.
Wearable devices and other technologies unlock new opportunities in data collection, wellness monitoring and sharing – from tracking fitness performance to finding the healthiest foods and solutions for specific health concerns.
While technology usage is infiltrating consumers' life, there is a growing need for digital detox that appears in parallel. The rise of digital wellness centres is seen as the antidote to tech addiction.
Big tech companies push into fitness and wellness. Google and Apple, for example, recently launched new features in Android and iOS to help users understand how they interact with their phones. The objective being to enhance their users' happiness and reduce stress. Even Instagram seems to be jumping on the bandwagon with its feature that tells users when they're "all caught up" on new posts.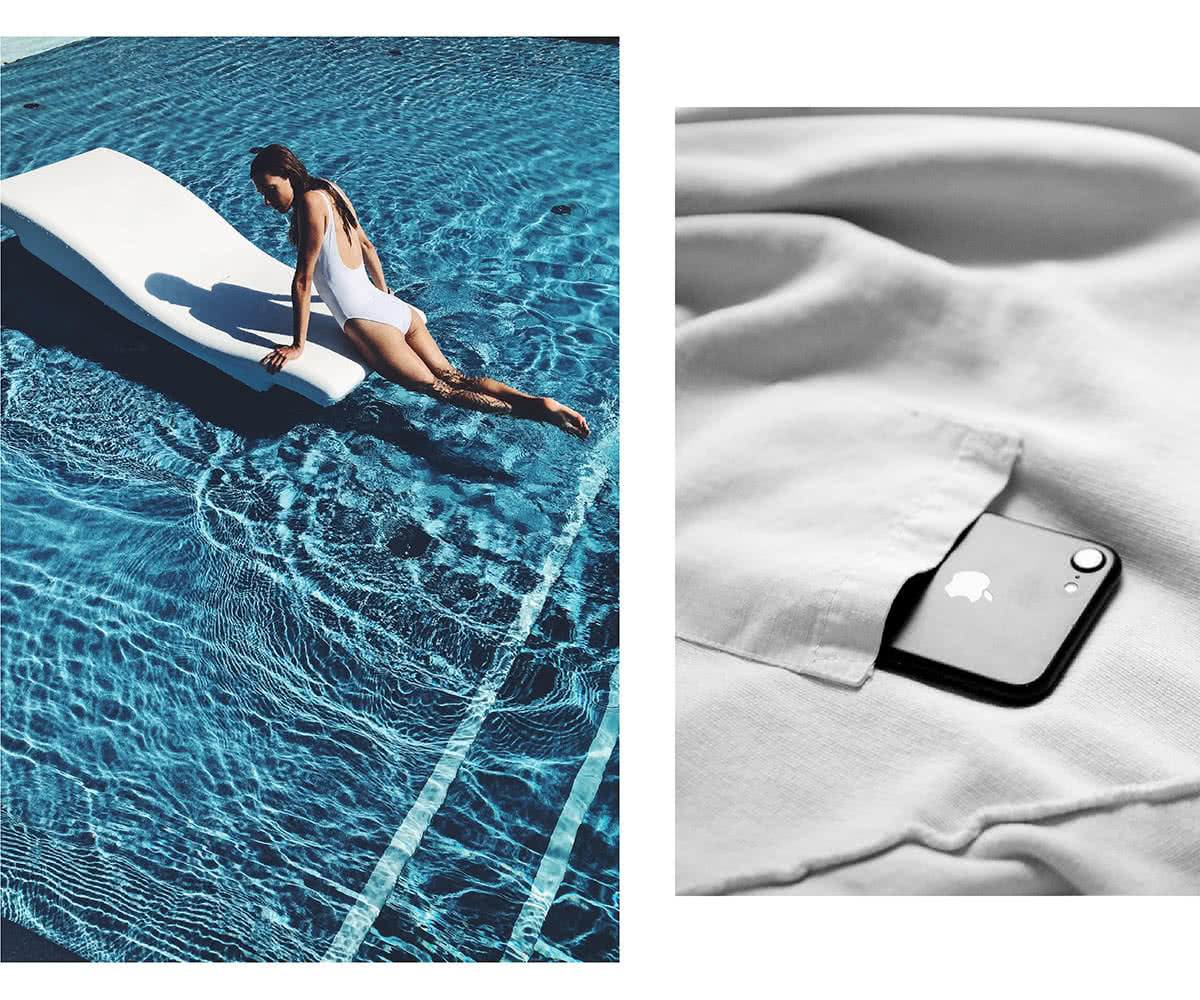 Wellness as luxury
Wellness isn't just a short-lived trend, but rather a daily lifestyle priority and a lifelong pursuit. For luxury brands, it means that their future value will depend on supporting consumers' well-being goals and helping people fulfil their dreams of feeling better – especially as wellness is moving from niche to mainstream and spanning across categories.
To capitalise on this increasingly profitable market, luxury brands must adapt and pivot products and services to accommodate the growing wellness considerations of their consumers. They also need to rethink their brand positioning and marketing.
As the global wellness movement continues to grow, luxury brands must consider how to create share-worthy experiences that appeal to the modern affluent consumers and their new ideals and values. It isn't about jumping on a buzzy trend but rather bolstering a sustainable, healthy way of luxury living.
Key wellness takeaways for luxury brands:
There is no one approach to wellness. Brands need to incorporate elements of wellness into their core purpose.
Brands must know how to share their well-being credentials in authentic ways that will resonate with modern affluent consumers.
Brands should find the right wellness balance and offer moments of high-quality and premium indulgence from time to time.
---