It's a big commitment. You say yes to waking up to it every morning. You say yes to staying by its side through thick and thin. And you say yes to never parting ways. No we're not talking about your commitment to the person on one knee (although that's important too.) We're talking about the commitment you make to the ring. And just like you don't pick a spouse, eyes closed and uninformed, there is much to consider when choosing the one (in the form of a diamond.)
While your future spouse may be your lifelong lover, according to Marilyn Monroe, the diamond you choose is your lifelong best friend. And we all know that one should never take preference over the other. Finding the one requires a lot of investigation. And like all things related to marriage, it requires some compromise.
Diamonds are classified into Round or Fancy Shaped categories. And different diamond shapes highlight different aspects of the precious stone. The ever-popular round brilliant cut amplifies sparkle. Emerald cuts add depth and showcase the clarity of a diamond. Baguette cuts elongate and flatter the finger. And Marquise cuts make the diamond appear larger than it really is. But at the end of the day, size isn't everything. There are many factors to take into account—including the more practical aspects such as durability and wearability. But where to start?
Unlike choosing a spouse, you don't have to kiss multiple frogs before finding the perfect diamond ring. Instead, see our guide to the most popular diamond shapes, below.
Most popular diamond shapes
Round Brilliant Diamonds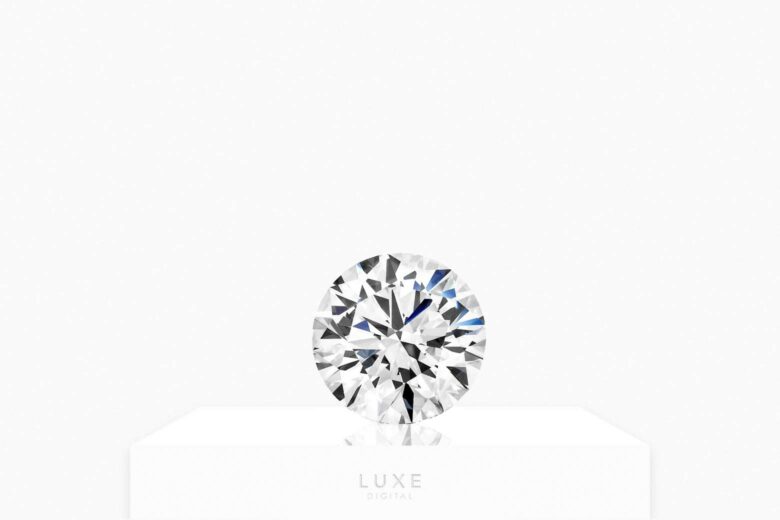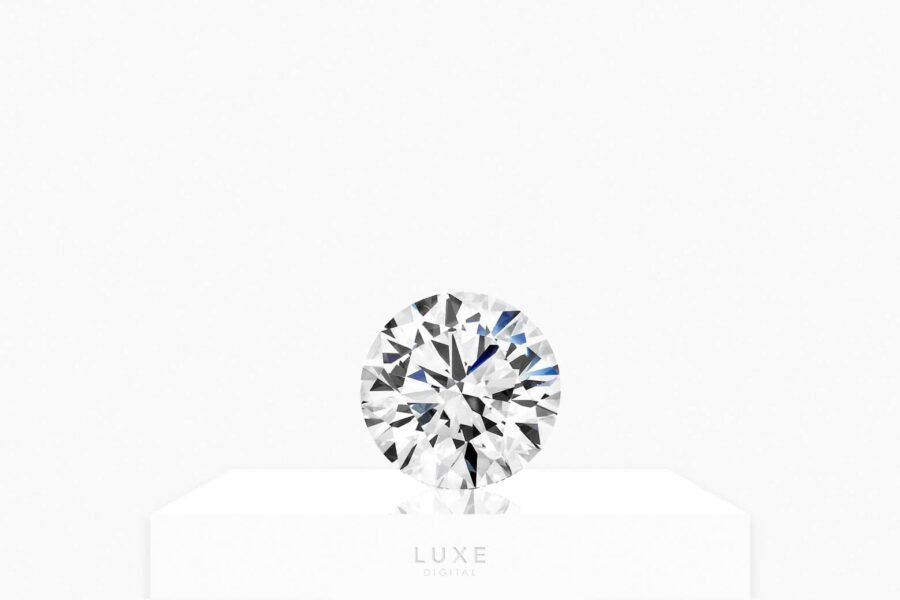 Who doesn't love a little (a lot of) sparkle? Clearly, very few. Renowned for their fiery scintillation and dazzling brilliance, Round Brilliant diamonds are by far the most popular diamond shape—especially when it comes to engagement ring cuts. In fact, round diamonds are so popular that they're placed in a category of their own (All diamond shapes are either classified as Round or Fancy Cut).
The round shape allows the diamond to be fashioned with multiple facets to maximize light reflection and brilliance. To amplify the shine, we recommend setting a Round Brilliant diamond in a prong setting. That way, you will shine from a couple of tables away.
Check our selection of the best jewelry brands to see who does it best.
Princess Cut Diamonds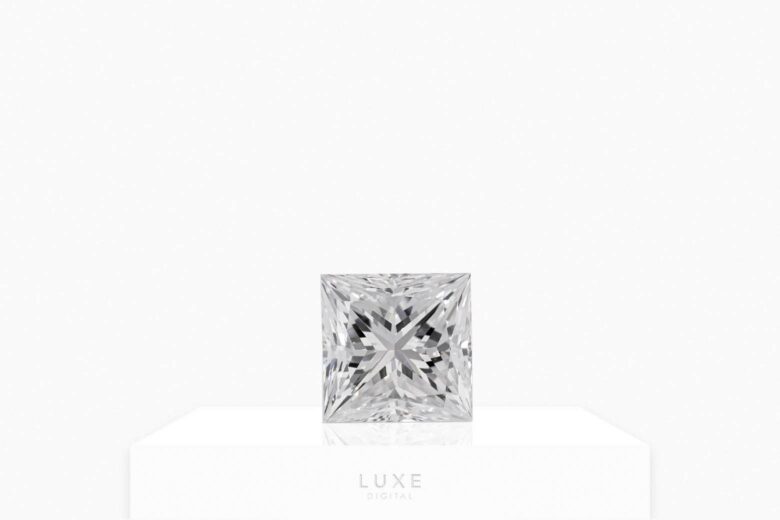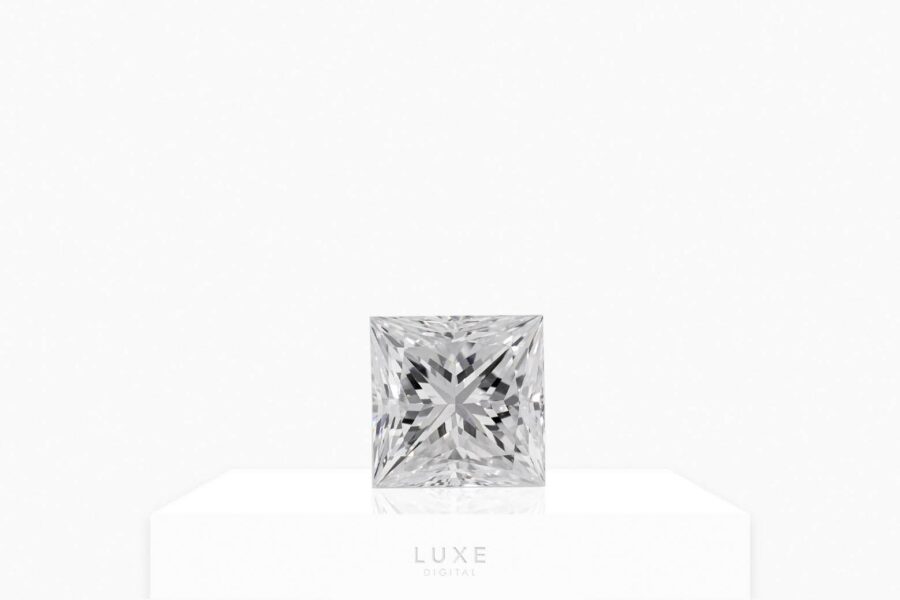 You don't need a Princess cut diamond to feel like royalty—although it certainly helps. Categorized by its square or rectangular sides, the Princess cut is slightly more contemporary than a Round Brilliant cut. While the diamond's multiple facets still boast a lot of brilliance. This makes it the perfect choice for the modern woman who doesn't want to miss out on a shiny rock.
Princess cut diamonds are also usually less expensive than round diamonds. But when it comes to setting the angular shape, you'll have to balance protecting the corners and maximizing scintillation.
Emerald Cut Diamonds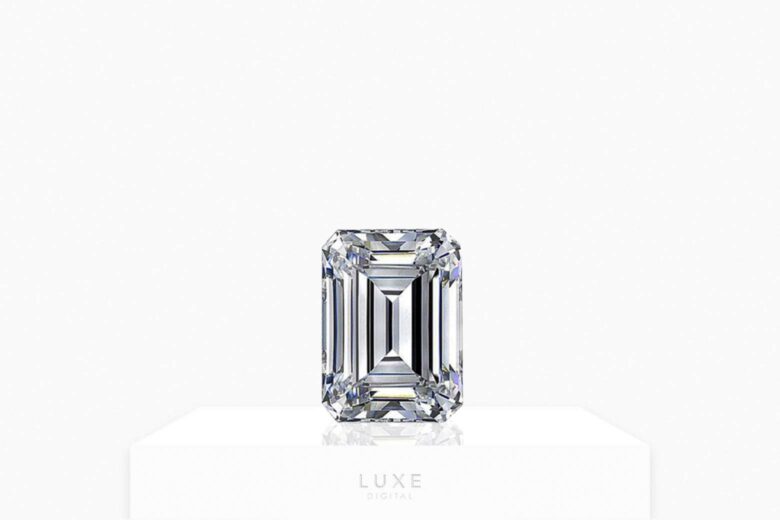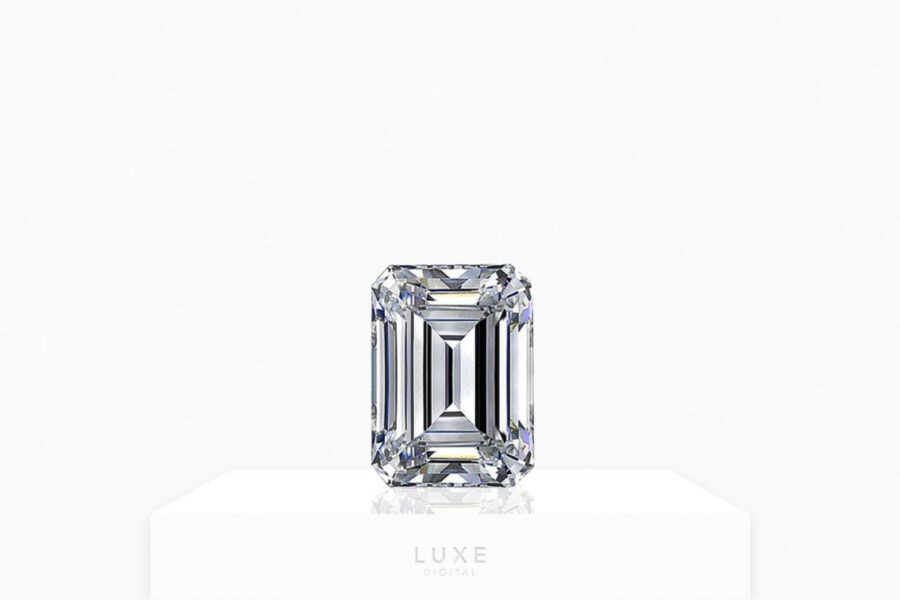 Emerald cut diamonds were popularized by Grace Kelly when Prince Rainier commissioned a $38.8 million diamond in 1956 from Cartier. As one of the most expensive engagement rings, the Emerald cut diamond made headlines and soon became the object of every affluent woman's desires.
An Emerald cut diamond epitomizes understated, non-flashy elegance. And whilst it may not be the sparkliest stone on the shelf, it magnifies the diamond's clarity and color. Called "the hall of mirrors," an emerald cut highlights any imperfections or tints, making it imperative that you invest in one of the most expensive diamonds.
Cushion Cut Diamonds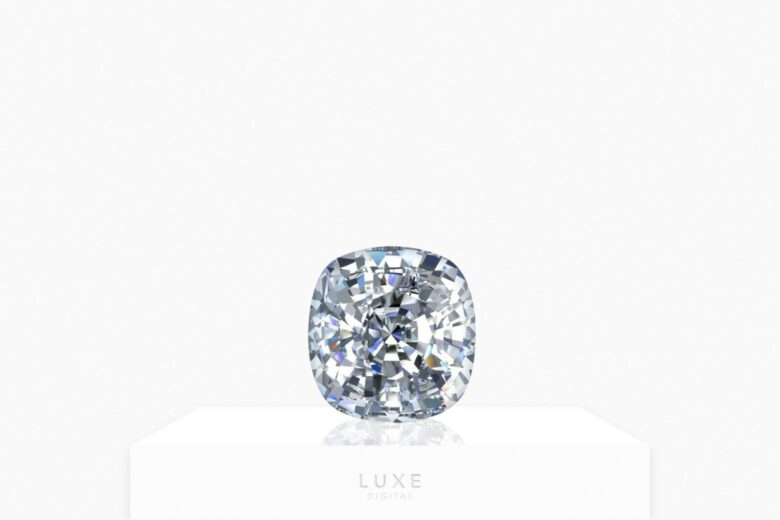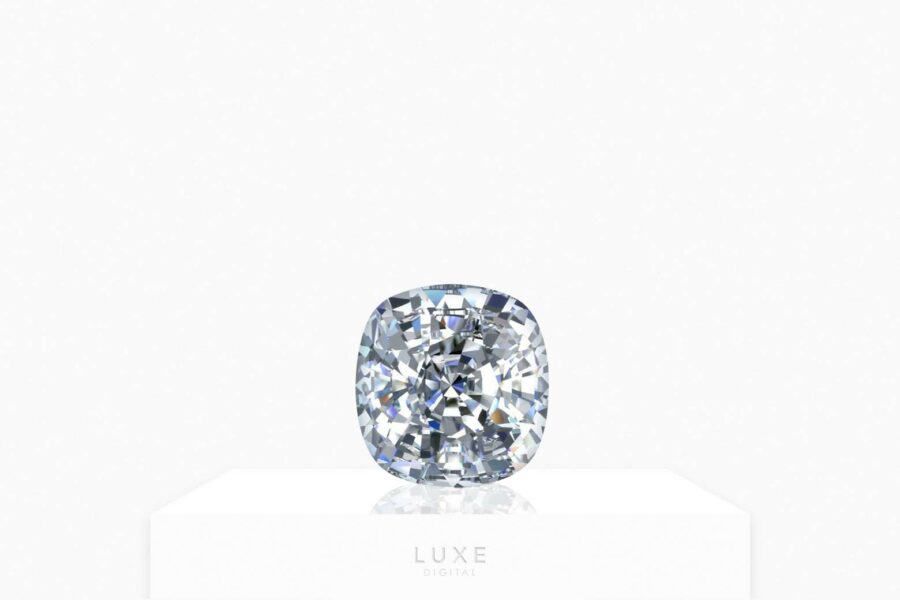 Traditional and timeless, Cushion cut diamonds have been around since the 18th century. The square shape and rounded corners hit the sweet spot between the classical Round Brilliant cut and the more contemporary Princess cut. The stone's 58 facets allow for ample brilliance—although still less than a round cut. Whilst the slightly rounded corners make the precious stone a lot less fragile than a Princess cut.
Cushion cut diamonds were all the rage in the 19th century. And with the resurgence of vintage-inspired styles, they're equally popular today. For an old-world meets on-trend aesthetic, we love a Cushion cut paired with a modern setting.
Marquise Cut Diamonds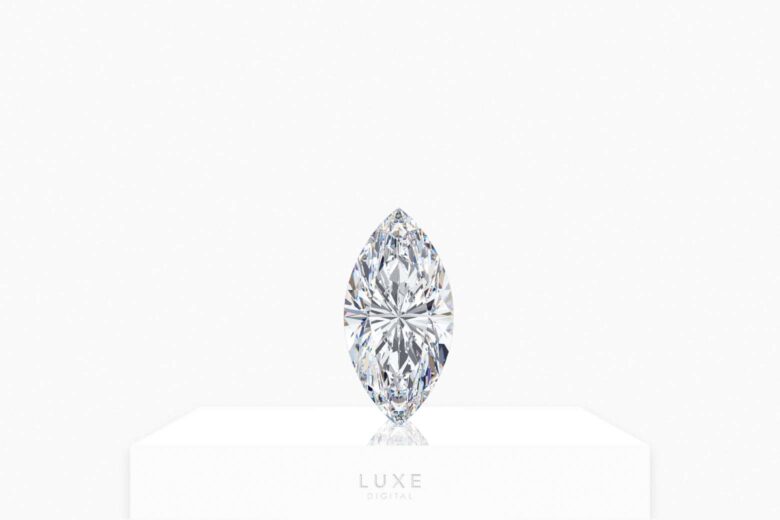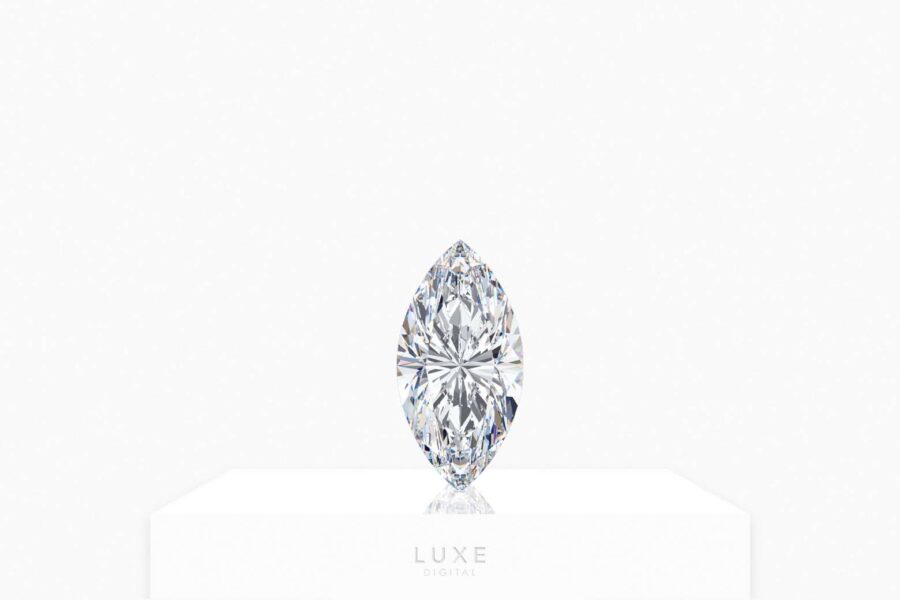 Many of us would love a massive rock. But that's not always possible. Enter: Marquise cut diamonds. As one of the most popular diamond cuts, the elegant football shape has the uncanny ability to make a diamond appear larger than it is. Long and narrow, the graceful silhouette elongates the finger and is great for smaller diamonds.
Like the Cushion cut, the Marquise cut also boasts 58 facets which reflect light in every direction and amplify sparkle. However, when it comes to setting the stone, you'll have to be cautious of protecting the two sharp vertices.
Asscher Cut Diamonds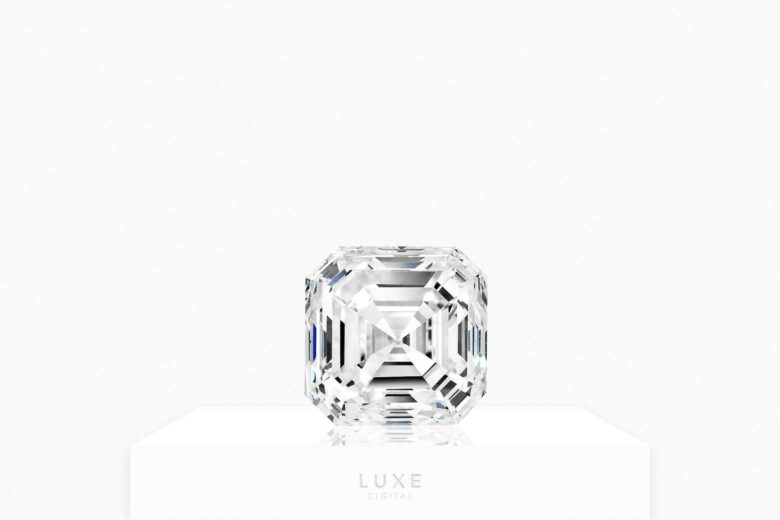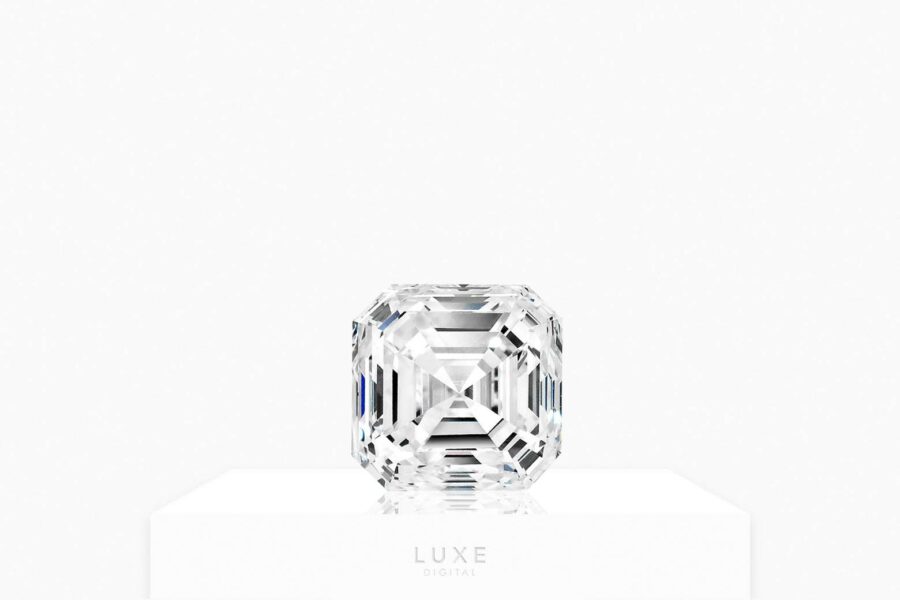 If fashion is your thing, we wouldn't be surprised if your Pinterest board is already sprinkled (or saturated) with Asscher cut diamonds. Made famous by Carrie Bradshaw in her brief Season 4 engagement, the on-trend style is yet to lose its effortlessly chic touch.
An Asscher cut diamond is distinguished by its unique, octagonal shape. The symmetrical geometric shape doesn't have sharp edges, making it one of the more durable cuts. And while the large-step facets intensify the sparkle of the stone, they do tend to highlight blemishes, meaning that you'll have to spend more on a flawless diamond (See our guide to the 4Cs of diamonds to select the best diamond quality).
Oval Diamonds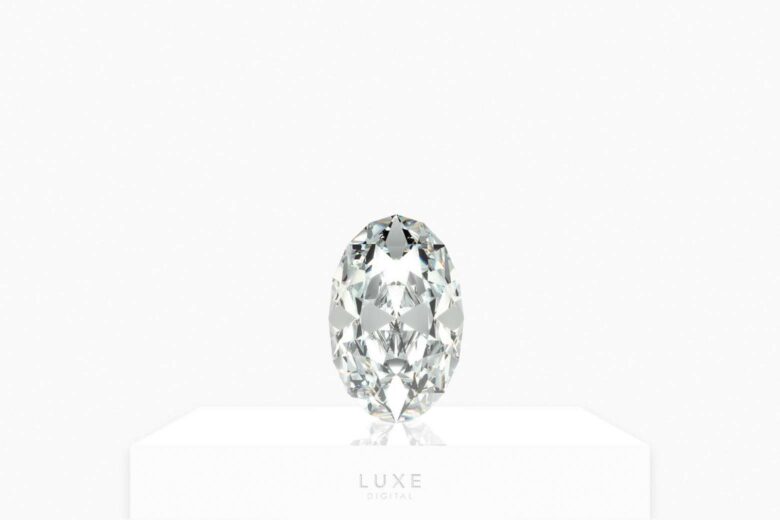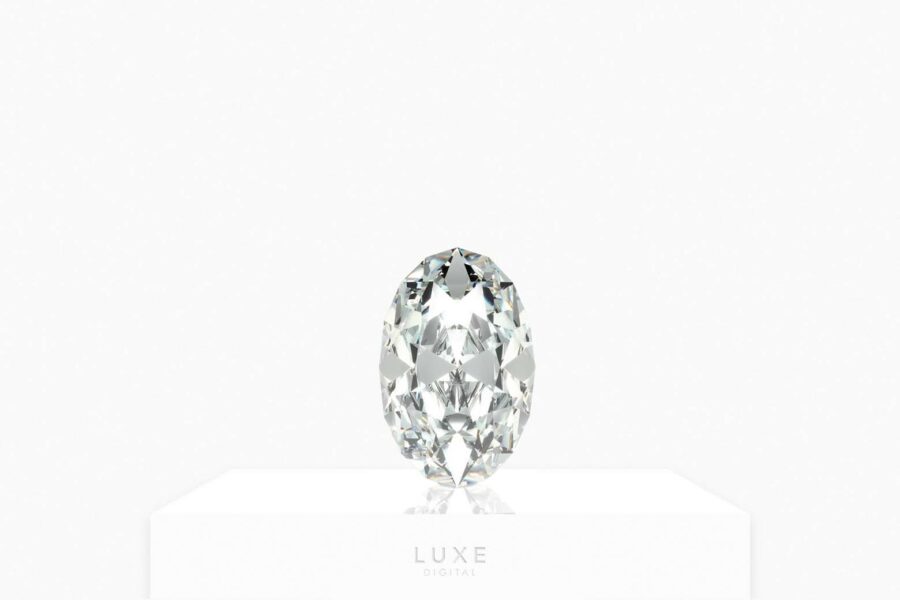 A favorite amongst fashion-forward celebs such as Hailey Bieber, Blake Lively and Ariana Grande, we're not surprised that Oval diamonds are having a moment. Equal in sparkle to a Round Brilliant cut, Oval cuts are one of the best diamond ring shapes for ample scintillation. While the oblong silhouette is slightly offbeat and less common than a round silhouette.
Like Round Cut diamonds, Oval diamonds look fantastic in any setting. But if you want to get the most sparkle out of your stone, we recommend a prong setting.
Pear-shaped Diamonds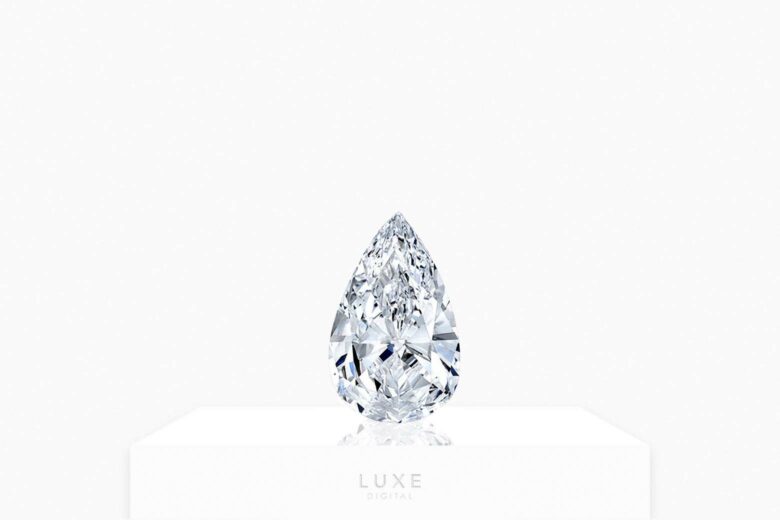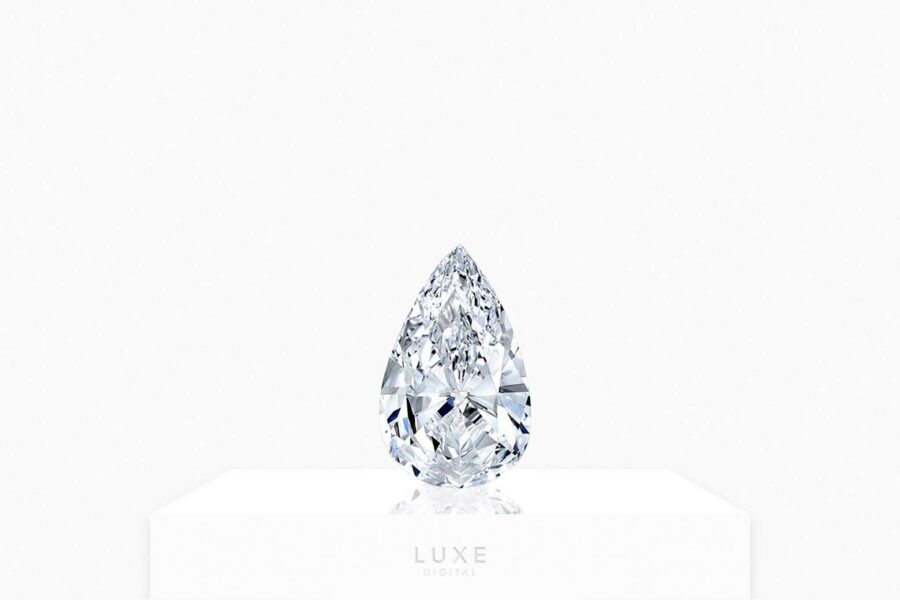 Committing to one diamond for the rest of your life is hard. Torn between an Oval and Marquise? This hybrid diamond shape may just be what you need to make a decision. Taking its cues from both popular styles, Pear-shaped diamonds have the best of both worlds with a rounded bottom and pointed top.
Pear-shaped diamonds are totally on-trend. But the hybrid style is nothing new. Pear-shaped diamond rings have been around since the 1400s. And set in a protective bezel setting, they're the perfect option for a retro-boho bride.
Heart-shaped Diamonds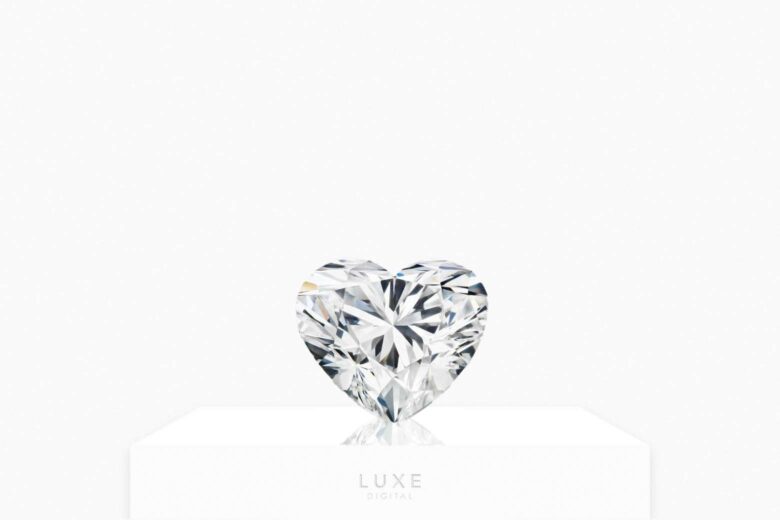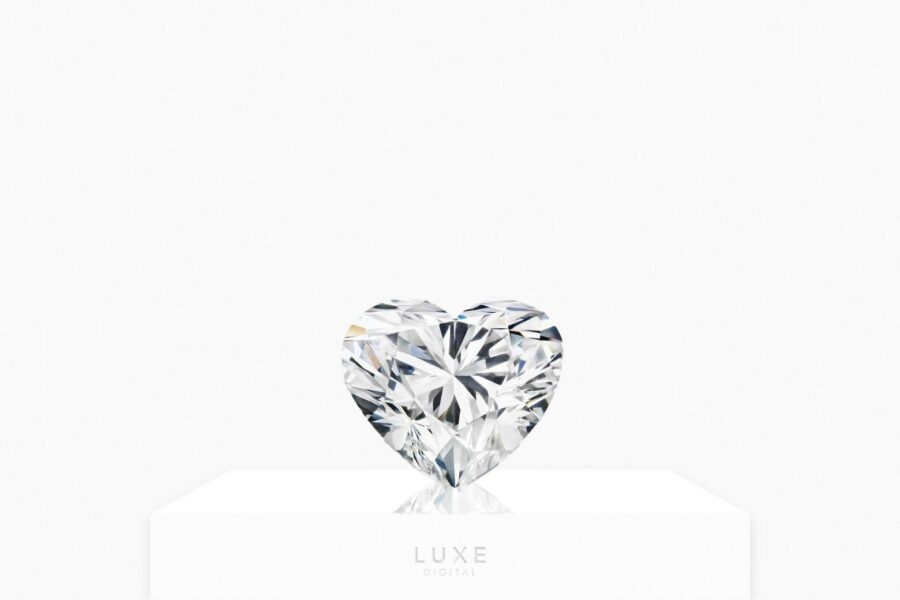 Wear your heart on your sleeve—or on your finger—with this hopelessly romantic diamond cut. Heart-shaped diamonds are no longer confined to Valentine's Day and necklace pendants, they're now also a popular choice for engagement rings. And when it comes to setting your love in stone, many brides seem to be taking the symbolic gesture more literally.
The cut is more complicated than most, making it more expensive to achieve the desired symmetry and brilliance. But when perfected, the end result is undeniably cute.
Baguette Cut Diamonds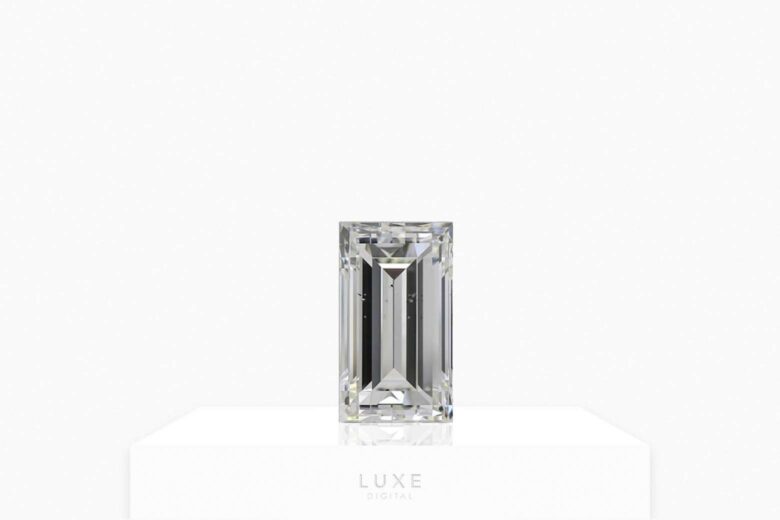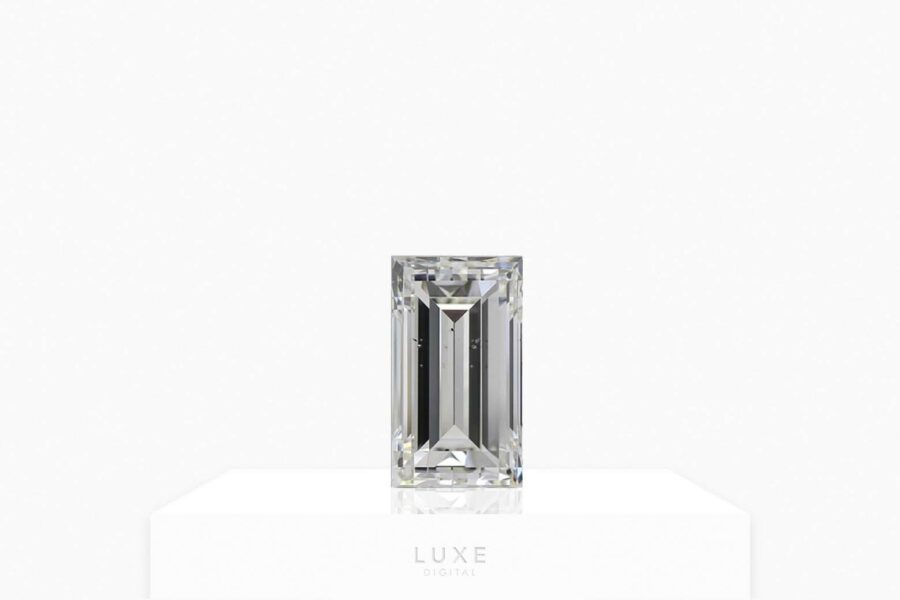 While rare, there are those brides who aren't into sparkle whatsoever. If that's you, Baguette cut diamonds are a perfect choice. Understated and elegant, the rectangular silhouette speaks to a 1920s Art Deco style. While the less-reflective cut is sophisticated and minimalist.
But just because they won't catch your eye from a mile away doesn't make Baguette cut diamonds more affordable. Because the stone only has 14, elongated facets, the cut emphasizes any flaws. So you'll have to invest in perfect clarity and color.
Radiant Cut Diamonds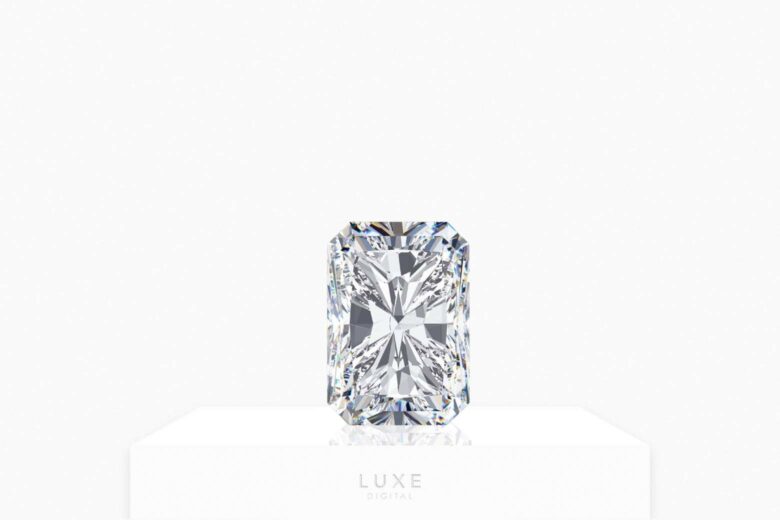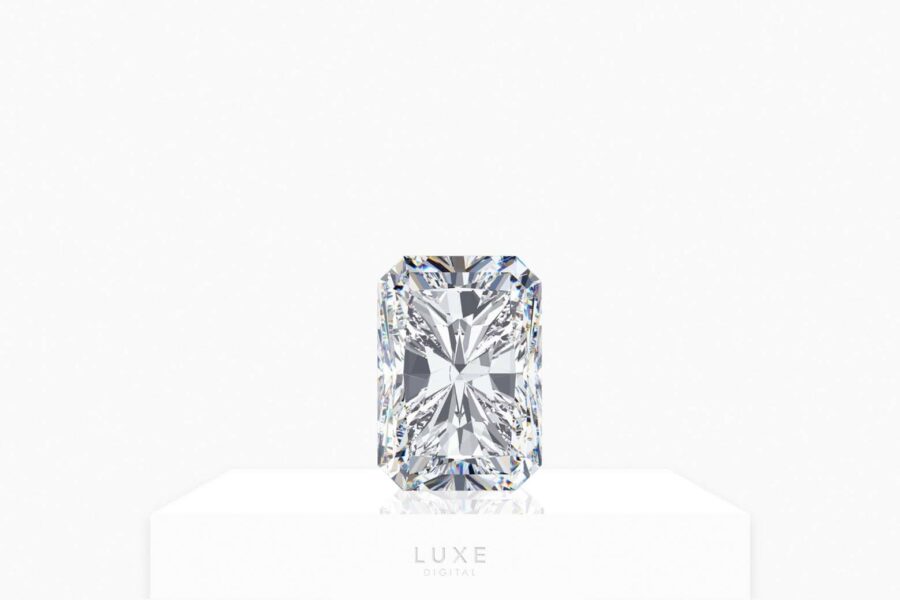 For all our sparkle-enthusiasts who want something a little different from the norm, this diamond shape may be just for you. Radiant cut diamonds are square-shaped. But they reflect light in a big way. As one of the best shapes of diamonds for optimal brilliance, Radiant cuts feature distinctive, deep-cut facets for unrivaled scintillation.
Because the stone actually has 8 corners instead of 4, it doesn't have sharp, breakable edges and looks great in all settings. However, if size is what you're after, the deep facets can make the diamond appear smaller than what it actually is.
What is the difference between diamond cuts and shapes?
Often used interchangeably, diamond cut and diamond shape actually refer to very different technical aspects. Diamond cut refers to the stone's interaction with light, which in turn determines the brilliance (sparkle) of the stone. When light hits the precious gemstone, the manner in which it reflects back to the eye depends on how the diamond is fashioned. Various factors play a role in the reflection of light, including the number of facets, how they are angled and how they are proportioned.
Diamond shape refers to the stone's general silhouette when faced up. When it comes to shape, diamonds are categorized as Round or Fancy-Shape. As the most popular diamond shape, round diamonds are in a category of their own. And Fancy-Shape diamonds include anything from squares to hearts.
Interestingly, brilliance is solely measured by different types of diamond cuts. However, shape and cut are intertwined, as the shape of the stone determines how it can be cut.
Frequently asked questions about diamond shapes
What are the most expensive diamond cuts?
There are many different cuts of diamonds and many different factors that influence diamond price—such as color, clarity, and carat. However, there are some cuts that maximize brilliance and are known for being more expensive than others. As the most popular diamond shape, the Round Brilliant cut is also the most expensive. Whilst intricate shapes such as heart-shaped diamonds also come at a higher price.
What shape diamond has the most value?
It's not just shape that determines the values of different diamond wedding rings. Cut, clarity, color and carat all affect the price of these precious gems. However some diamond shapes are more difficult to fashion than others, making them more expensive. Round Brilliant diamonds are the most popular and most expensive, thanks to the many facets that amplify scintillation. And intricate shapes such as heart-diamonds are also more expensive as they require more work.
What is the average diamond size for an engagement ring?
When it comes to the most popular engagement rings, size isn't all that counts. However, it is one of the most noticeable factors. The average size for an engagement ring is 1 to 1.5 carats. 
Which diamond shape has the most sparkle?
Sparkle is solely determined by the cuts of diamonds. Round Brilliant diamonds are renowned for having the most sparkle, as the round shape allows for many facets that are perfectly angled and proportioned for maximum scintillation. Oval and Radiant cut diamonds are also great alternatives when it comes to brilliance.