There's only one word needed to describe the Master & Dynamic MW75's take on headphones—Uncompromising. They showcase the unparalleled ability to blend high-fidelity sound with stunning looks and ultimate usability.
Since its founding in 2014, New York-based audio company Master & Dynamic has won the hearts of many audiophiles across the globe—and after auditioning several of the brand's award-winning audio products over the years, we know why so many audio aficionados perk their ears at every new product launch.
The brand's relentless focus on sleek design and craftsmanship has once again created a masterpiece worthy of a seat at the table of the best headphones.
The MW75 over-the-ear headphones feature high-quality materials throughout, with soft lambskin touches for superb comfort and eight microphones to handle top-tier active noise cancellation and voice capturing. The Bluetooth 5.1 technology provides seamless integration to Apple and Android devices, while the 40mm Beryllium drivers deliver exceptional sound.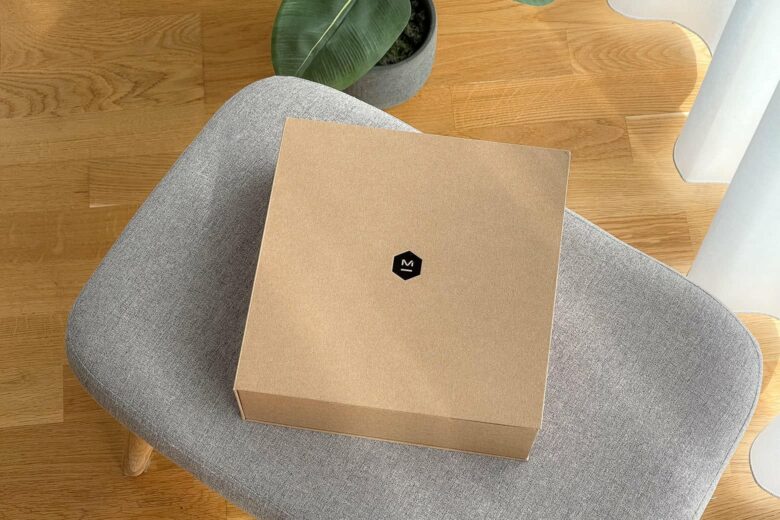 Master & Dynamic has once again earned its position as one of our favorite brands for premium sound tools, adding to its existing spot atop the best bookshelf speakers. While the previous generation MW65 headphone review blew us away, this latest iteration has taken its over-the-ear headphone style to the next level.
This is a luxury product that delivers value beyond the premium price. Not only does it keep your ears happy, but it also has the incredible charm to match any fashion-forward wardrobe. Say goodbye to the clunky old earmuffs and hello to the modern world of revolutionary headphone design—beautifully crafted, technically sophisticated.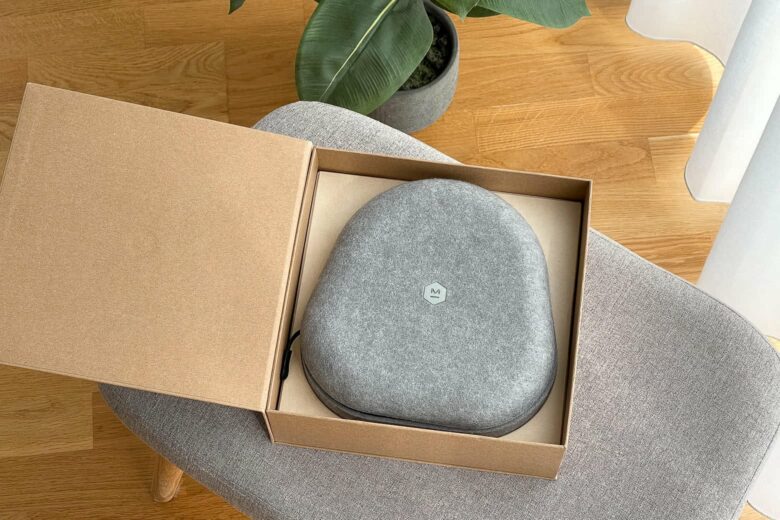 Master & Dynamic MW75 verdict: The sound of sleek sophistication
Our verdict: Master & Dynamic delivers an unparalleled listening experience, incredible active noise cancellation, and a sophisticated design in their newest MW75 headphones, sure to satisfy any audiophile or tech-junky seeking the ultimate listening solution.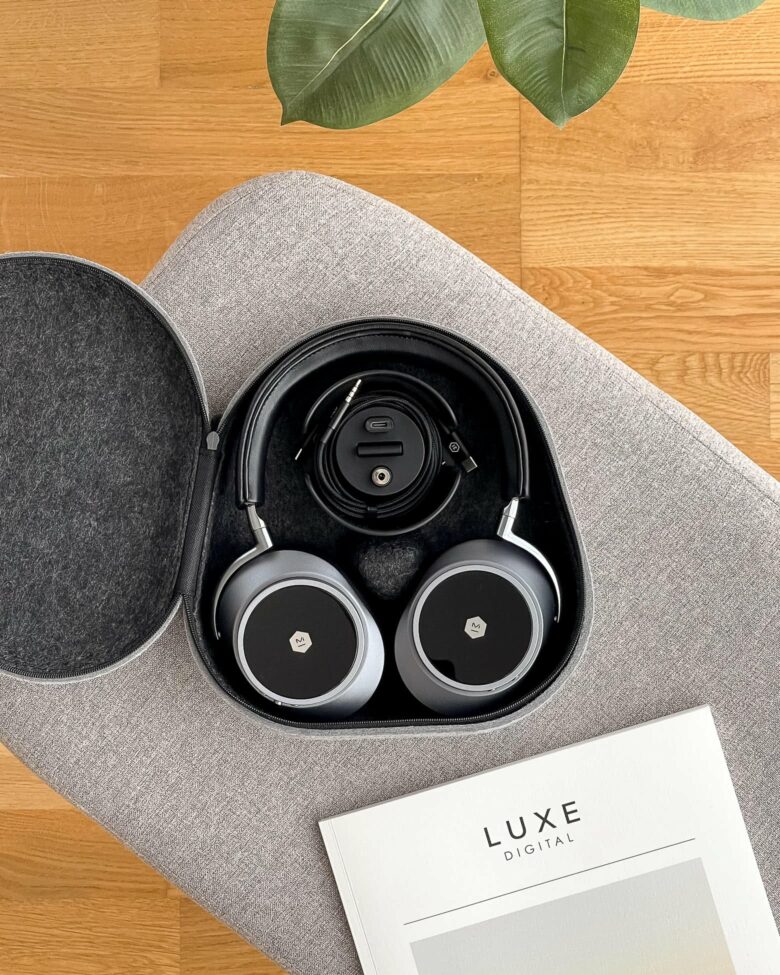 The pros:
40mm Beryllium drivers provide incredible sound quality and clarity.
Superb adaptive active noise cancellation with three modes.
Well-polished and stylish design with clean lines.
Premium materials featured inside and out.
The cons:
A high-end product that demands a premium price tag. It's aligned with its closest competitors in that regard though.
The alternatives:
There used to be a time when premium noise-canceling headphones were a fringe product. Not anymore. The Apple AirPods Max are a strong contender featuring optical and position sensors, plus an astonishing nine microphones. The limited 20-hour battery life leaves something to be desired, however.
The audiophile world has a bit of an obsession with the Sony WH-1000XM4. There's no doubting its incredible sound quality and tech-forward features. But the somewhat dull design simply doesn't compare to the Master & Dynamic MW75.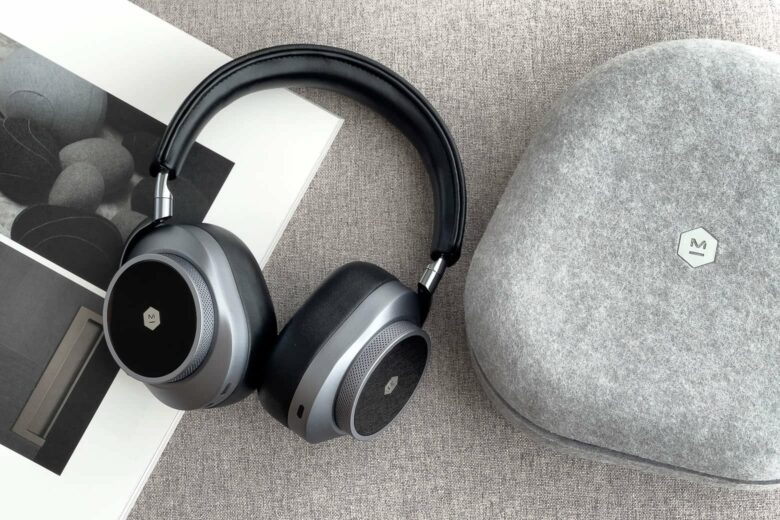 Those seeking the best earbuds should look elsewhere, and the same goes for those wanting the best computer speakers rather than headphones of any sort.
Hands-on experience and benefits
Master & Dynamic is a company that spares no expense to bring the best to the table. Even the basic task of packaging and shipping is handled with class, building our excitement before unveiling what's hidden within.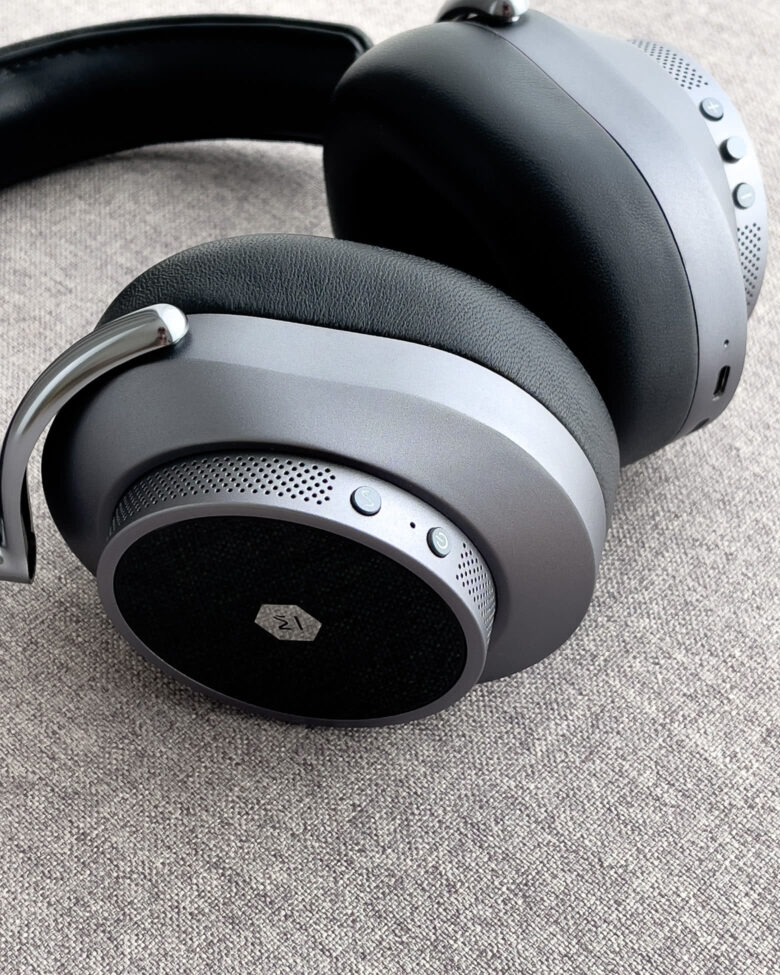 Once opened, the unmatched style smacks you upside the head and continues to put a smile on your face with each glance. The premium leather is soft to the touch, only surpassed by the supple lambskin details.
Lightweight yet durable aluminum completes the design, topped off with a tempered glass panel, keeping the microphones concealed underneath. The adjustable headband and well-shaped ear cups fit all our testers without fail.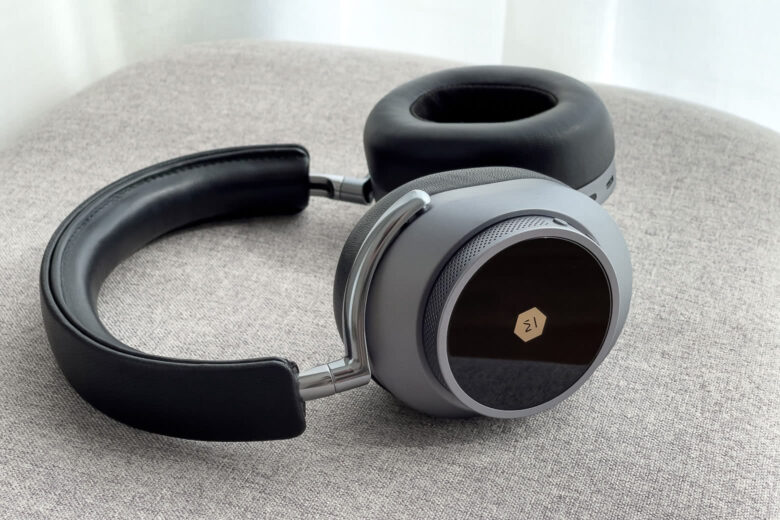 Inside this lavish package is enough technology to keep the music alive regardless of the environment. Escape the everyday with three active noise cancellation modes that can tackle even the most crowded downtown cafes.
The Bluetooth 5.1 featured in the Master & Dynamic MW75 headphones allows for seamless pairing with all Bluetooth devices, including both Apple and Android. We constantly swapped audio sources easily. Pair them once and move on with your life anywhere within a 100-foot (30 m) range, on par with some of the best wireless speakers around.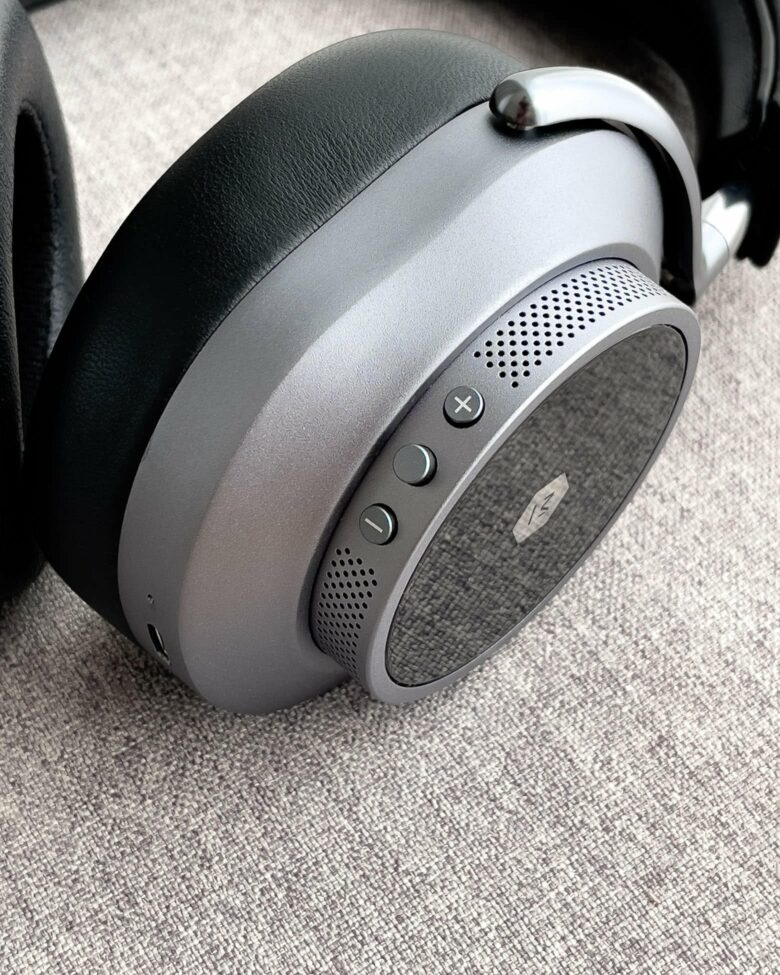 Once the sound starts pouring out of the optimally-angled 40mm Beryllium drivers, you feel the heart of the beast. Composers and musicians everywhere can finally have the satisfaction of knowing every note is heard exactly as intended, while even the best home theater systems might feel left out.
As if that all wasn't enough, Master & Dynamic has thrown in a class-leading 32 hours of battery life, reduced to a still-incredible 28 hours with active noise canceling enabled. A quick 15-minute charge provides 6 hours of use.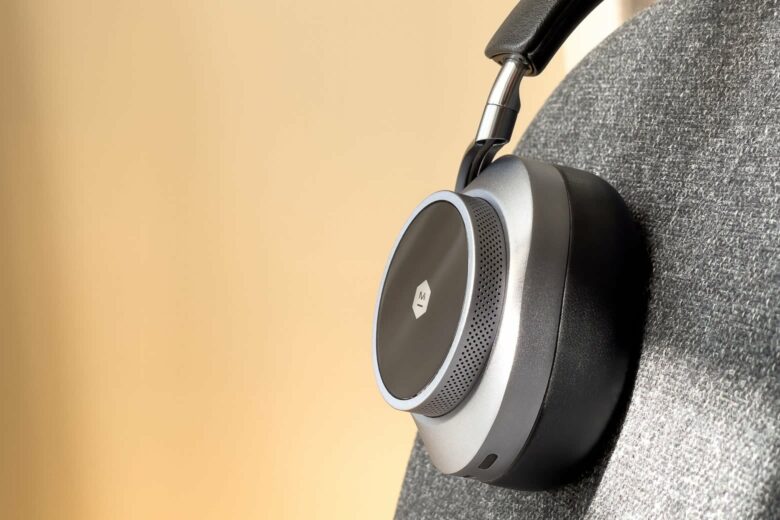 The low-maintenance design might warrant an eventual leather conditioning down the road, but otherwise, just a wipe with a clean microfiber cloth. Have the confidence to bring them anywhere in the included hardshell travel case. Now all that is left to do is curate a new playlist or two.
With a price of $599, the Master & Dynamic MW75 headphones are best for those who want nothing but the ultimate looks and sound and are willing to pay the premium price to get them. These handsome headphones are available in Gunmetal with Black Leather, Silver Metal with Grey Leather, Silver Metal with Brown Leather, and Black Metal with Black Leather.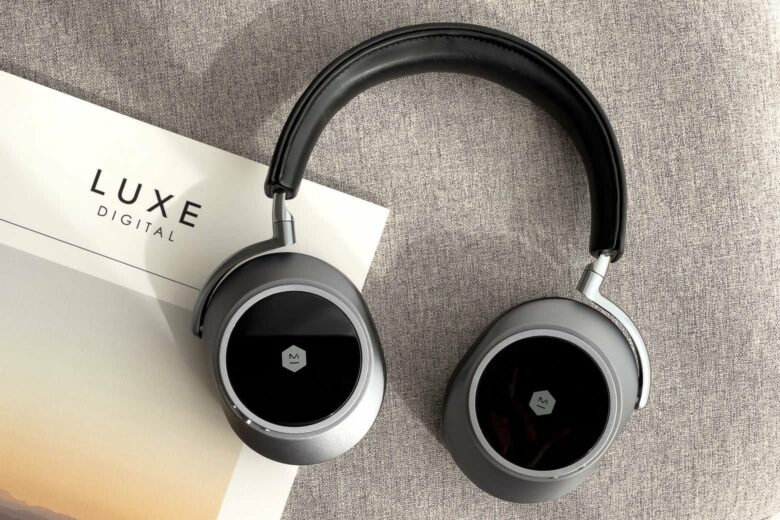 Where to buy the Master & Dynamic MW75?
Purchase the Master & Dynamic MW75 directly from the official website with complimentary shipping via DHL Worldwide Priority Express. All products come with a one-year warranty for manufacturing defects.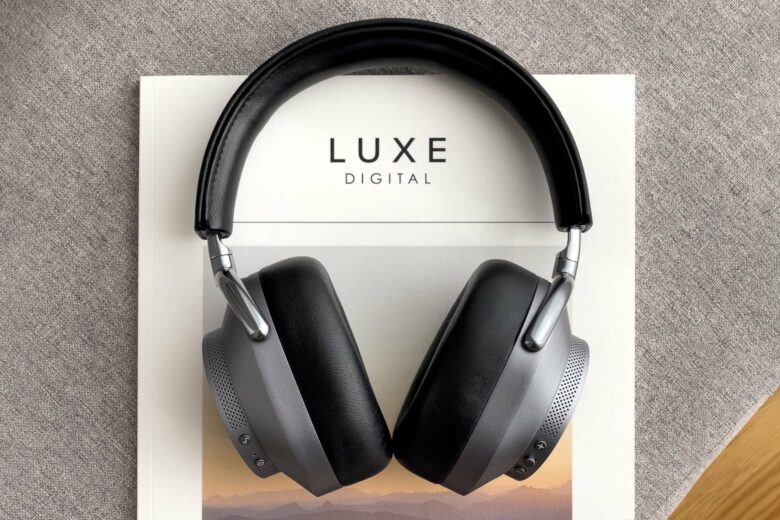 Frequently asked questions about Master & Dynamic MW75 headphones
Are the Master & Dynamic MW75 good for noise-canceling?
The Master & Dynamic MW75 headphones feature superb adaptive active noise cancellation technology. Four dedicated microphones are utilized across three different modes of noise cancellation, ready to immediately transport you to a quiet space regardless of the noise around. Read our in-depth Master & Dynamic MW75 review to see if they're the right fit for you.
How much does the Master & Dynamic MW75 cost?
The Master & Dynamic MW75 headphones cost $599. The premium price is backed by high-end materials used throughout and paired with unmatched style. Clear sound, incredible noise-cancellation, and top-notch technology make the high price worthwhile.
Where can I buy the Master & Dynamic MW75?
You can buy the Master & Dynamic MW75 headphones directly from the official website. They are backed with a one-year warranty against manufacturing defects and are sent through complimentary DHL Worldwide Priority Express shipping.
What's the warranty on the Master & Dynamic MW75?
A one-year warranty against manufacturing defects comes with each pair of Master & Dynamic MW75 headphones. You can also purchase an extended warranty with accidental damage coverage through the brand's partnership with Clyde.