At a glance
Master & Dynamic MW65 delivers exceptional sound quality, super build finish, and an overall premium listening experience.
Active noise-cancellation performs well and is easy to use with a dedicated adjustment button.
The MW65 over-ear headphones don't come cheap, but they are the best on the market today.
It's our view that modern luxury is about the experiences that you live rather than the objects you own. On rare occasions, the things that you own can, however, create an extraordinary experience. An experience that changes your daily routine and keeps on delighting you day after day.
This is what we are experiencing since receiving a pair of Master & Dynamic MW65 headphones. These headphones are simply the best active noise-cancelling over-ear headphones on the market today. Here is why.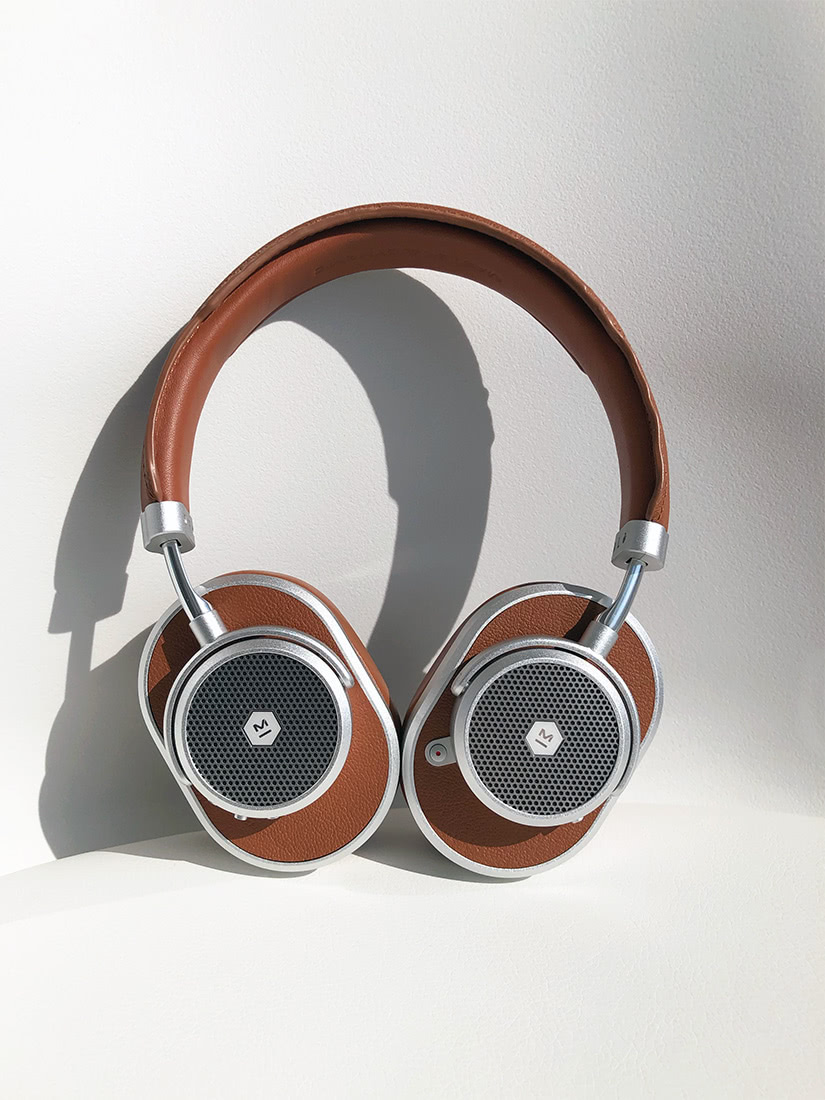 It all starts with a compelling founding story. In 2014, serial entrepreneur Jonathan Levine and his DJ son, Robert, stumbled upon a pair of classic WWII aviator headphones in a museum. They love how elegant and timeless the headphones look. They decide to bring their vision to life: a modern interpretation of a classic look with premium sound quality and elevated design. Master & Dynamic's first pair of over-ear headphones is born.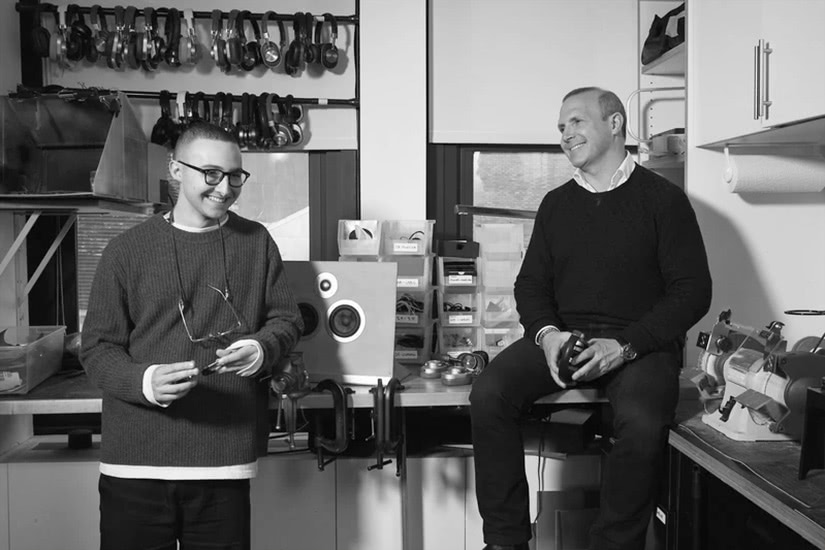 Master & Dynamic is driven by a set of simple yet essential guiding principles: careful and intentional design; working only with the most premium materials, and developing avant-garde technology to deliver the ultimate sound experience.
Put on a pair of MW65, and you'll quickly see how successful Master & Dynamic has been at realising their vision.
Looking as good as it sounds
The experience begins with the premium materials and solid build quality of the headphones. Our review model is in cognac leather with silver metal detailing. The retro-inspired pair of headphones are absolutely gorgeous to look at and feels durable yet lightweight on the head. Master & Dynamic shows that high-end craftsmanship and high tech can indeed blend harmoniously.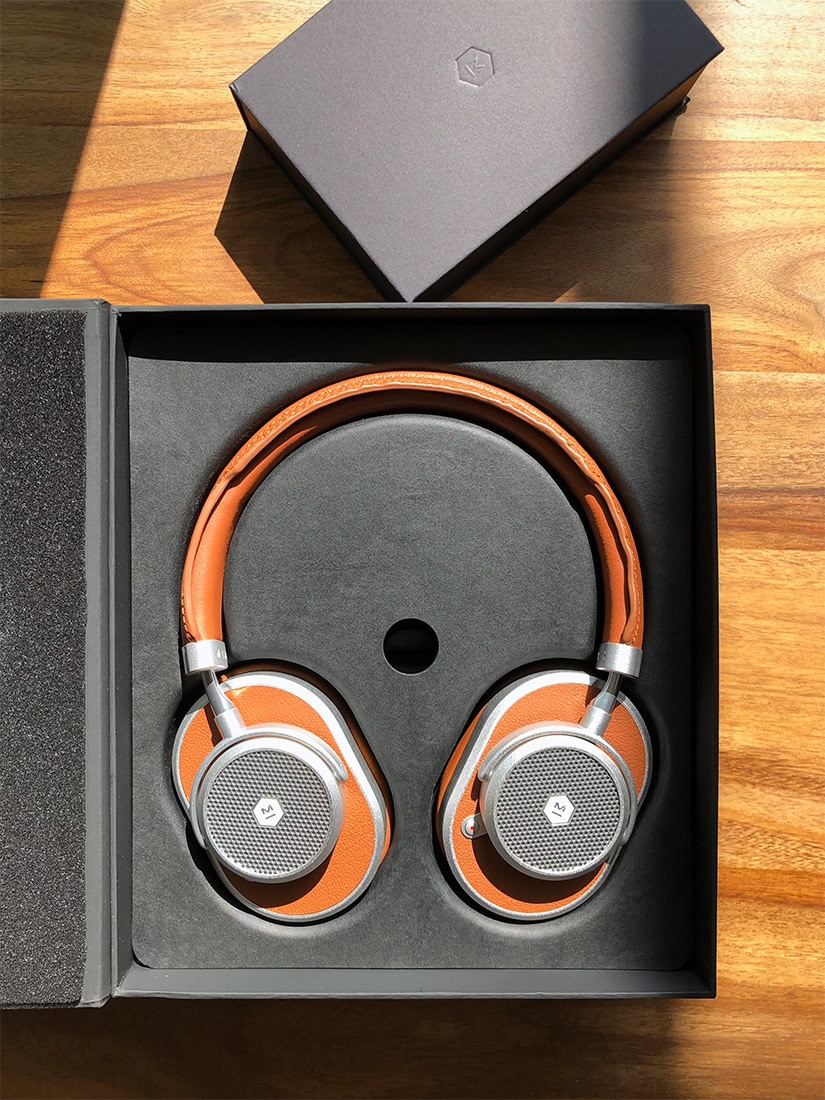 As soon as you turn them on, a few keynotes tell you when they're connected to a Bluetooth audio source. The MW65 comes with Bluetooth 4.2, so you have ample wireless range to move freely. The headphones will pair rapidly and easily with your Bluetooth devices. We've been using them with both a laptop and an iPhone, switching from one to the other constantly, and never experienced issues connecting with the wanted device.
A little button on the left ear cover lets you switch between the three active noise-cancellation modes: off, low, or high. You'll hear a voice confirming which setting you're on when switching between modes. It's simple to use and very effective. On the highest setting, the headphones will work hard to actively block any distraction from the outside world. The result: a rich and distraction-free listening experience so you can entirely focus on what you want to hear.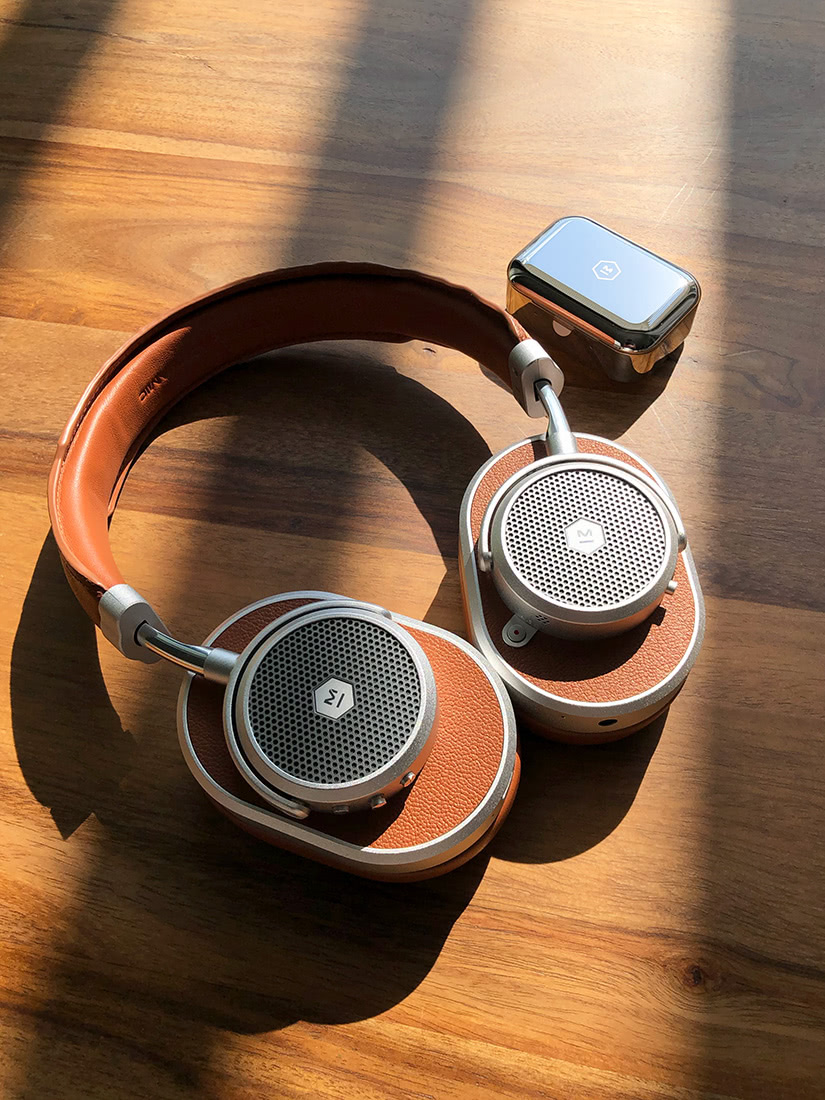 Sublime sound
That leads us to the final, and arguably the most important aspect of a pair of headphones, the MW65 sound quality. The headphones come with the brand's custom 40mm Beryllium drivers to produce expansive sound. The audio is crisp yet warm and rich to the ear.
We've been rediscovering entire playlists of songs in which we can now hear new notes we didn't know were there before. Master & Dynamic's MW65 headphones are that good!
We could stop here and confidently recommend these headphones to anyone looking for the best high-end option available on the market today. You don't need anything else to enjoy a superb listening experience and unmatched levels of focus.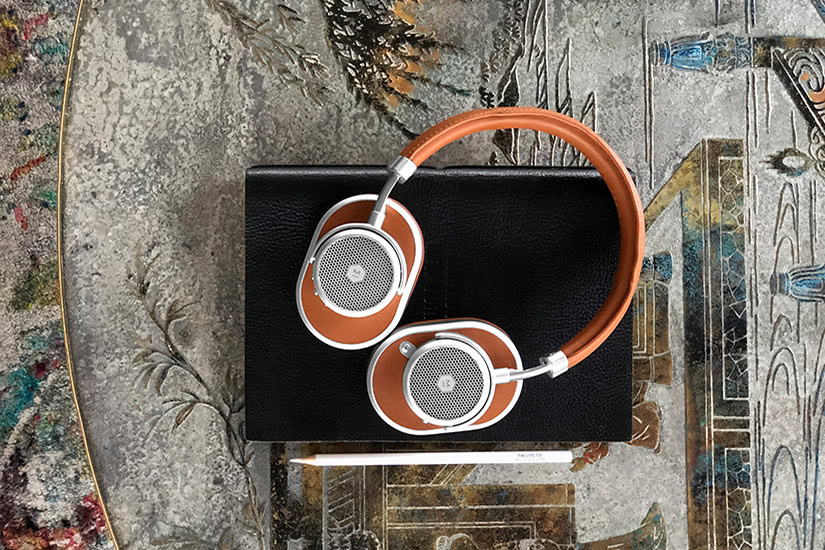 Beats and bits
But Master & Dynamic packed a few extra noteworthy features in the MW65.
The MW65 comes with an integrated microphone, so you can pick up a call with the headphones on. We've tested the feature on multiple occasions and the mic is working well. The callers could hear us clearly. You'll have to turn off the noise-cancellation on your end though, otherwise, you'll barely hear your own voice, which can be disconcerting.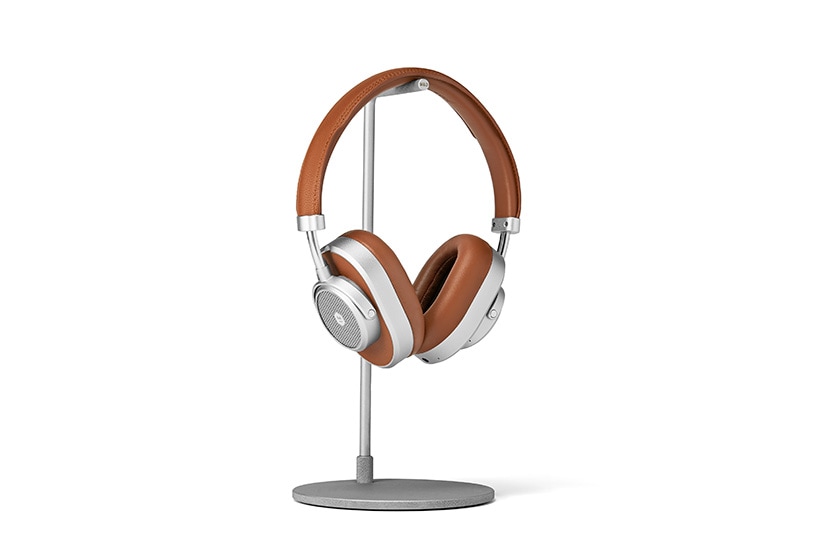 We mentioned above how luxurious the entire product experience felt. That includes the unboxing experience and the additional items that are part of this package. The headphones come together with a high-power USB C cable, 3.5mm to 3.5mm audio cable, a USB-A adapter for the power cable, and a flight adapter. That last one is a winner Every high-end audio brand should include that.
There's also a generous pouch to pack it all up when you're travelling. The pouch is simple but includes a separate pocket to safely store the cables and adapters.
Last but not least, the MW65 are compatible with Google Assistant, so you can easily use voice commands to engage with your phone.
At $499, Master & Dynamic MW65 are in the premium headphone category. They are great value for what you get: uncompromising sound quality in a lightweight and portable package with a striking design. You can get your pair on Master & Dynamic's website.