There's more to women's sunglasses than meets the eye (if you'll excuse the pun). This staple accessory has serious superpowers. Don a pair of trendy sunglasses and you instantly become more sophisticated, stylish, and, dare we say, mysterious? These all-season essentials amplify your own natural cool factor and, of course, protect your eyes.
Randolph sunglasses caught our eyes (figuratively and literally) a couple of years ago and has been a favourite of ours ever since. The brand's line of aviators are some of the most masterfully crafted shades around — Sunnies are notoriously easy to break, yet Randolph engineering is guaranteed to stand the test of time. Kind of like the IWC Schaffhausen of the sunglasses world, they're also trusted by military pilots. No wonder the American label featured multiple times on our recent rundown of the best sunglasses for women and men.
Randolph has been designing and hand-crafting high-quality sunglasses in the USA since 1973. The production process includes over 200 meticulously monitored steps and the result is a catalogue of aviator sunglasses in a range of timeless and iconic styles to suit every face shape, featuring luxurious jewellery-quality finishes and premium lenses. No surprise, then, that Randolph sunglasses have been spotted on the likes of Emma Stone, Amy Adams, and Kendall Jenner.
Rather excitingly, Randolph USA has just launched a dazzling collection of polarized sunglasses for women. These polarized lenses cut out glare and optimize visual clarity, as well as being anti-reflective, scratch-resistant, blue-light-filtering and offering 100% UVA/UVB protection. Talk about stylish and sturdy sunglasses that are treating your eyes right!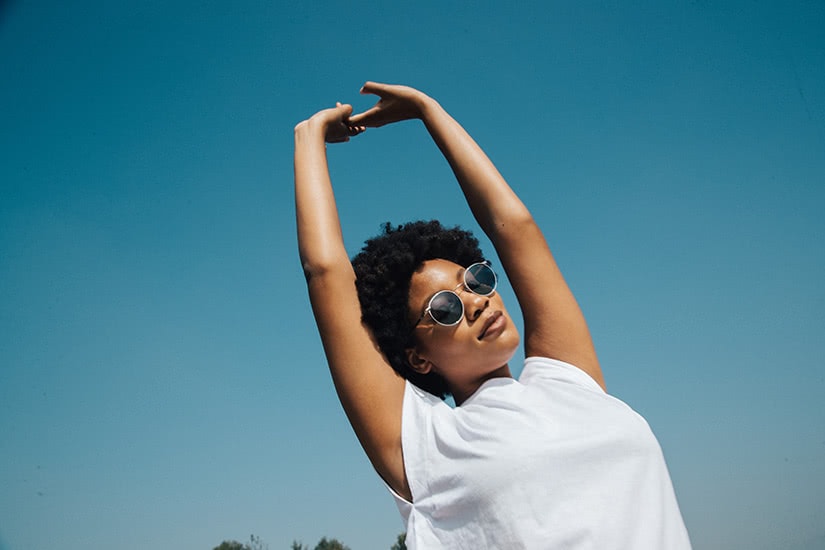 Below, five ultra-flattering, failsafe shades to buy now and own for life. There's a pair to suit every personality. 
Disclaimer: we can't promise you won't end up buying all five pairs.
Eyes on the skies: Amelia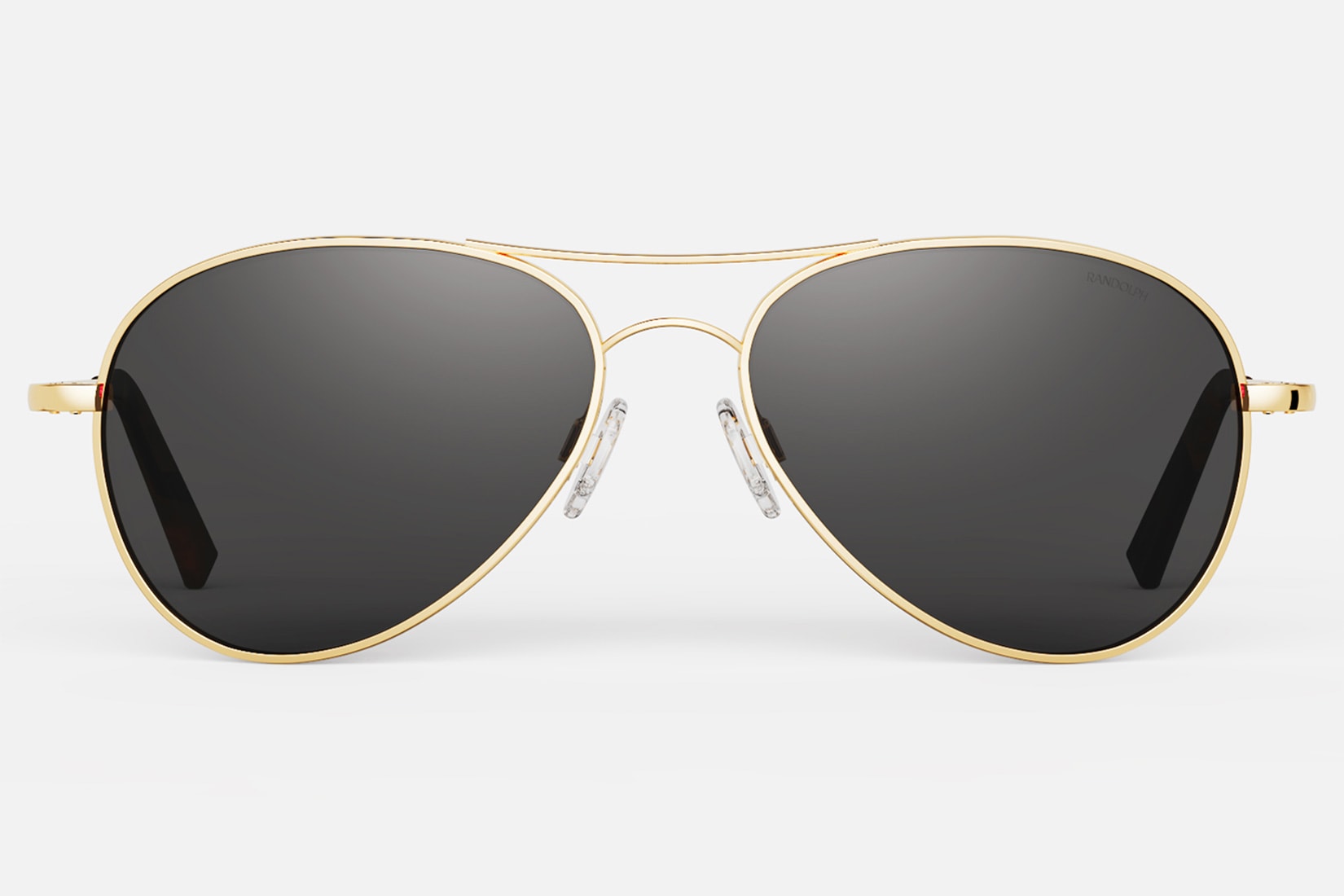 Randolph's Amelia shades are named after Amelia Earheart, the first woman to fly solo across the Atlantic. As you might expect from an accessory with such a namesake, these sunglasses evoke an instant mood of confidence, distinction, and prestige.
Capturing classic aviator chic and authentic pilot-style allure, and demonstrating Randolph engineering at its best, the Amelia sunglasses feature a 23k gold jewellery-quality frame finish for ageless style and an aura of quiet determination.
Skull Temples offer headache-free all-day comfort while the grey-tinted lenses were originally engineered for military pilots. Sure, you might not be wearing these in a fighter jet or chopper, but you'll appreciate the top-quality visual performance of these shades and their ability to maintain colour and contrast in all light and terrain conditions (even if it's just navigating a busy shopping district).
Like Amelia Earheart herself, these Randolph sunglasses won't settle for anything less than the best.
Best for: A timeless design expertly engineered to help you keep your eye on the prize.
Frame: 23k Gold
Temple style: Skull
Lens: SkyForce™ Polarized American Gray
Dream bigger: Cecil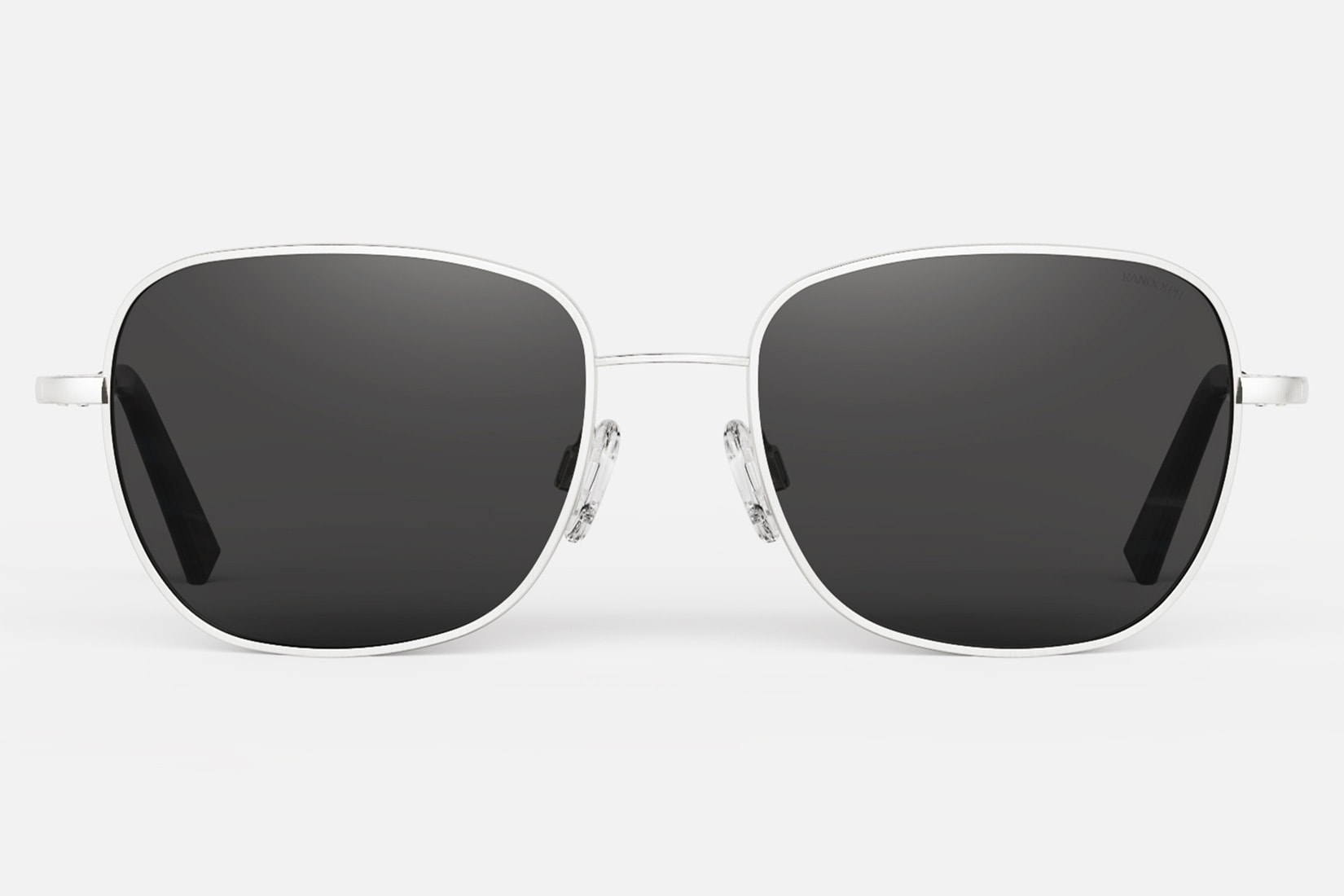 Cecil 'Teddy' Kenyon was a test pilot for Grumman 'Hellcat' Aircraft during WWII. Known for her daredevil streak, she ignored conventions and expectations about her gender, taking huge risks trying out new prototype aeroplanes.
Befitting of shades named after such a heroine, these trendy sunglasses offer a unique reinterpretation of a classic aviator silhouette. While clearly inspired by the traditional airman style, Randolph's Cecil shades nevertheless feel modern, creative, and progressive. We love their oversized design that's also lightweight, never appearing too heavy or clunky. They'd look particularly beguiling on round or heart-shaped faces.
The satin silver finish feels more cool and contemporary than gold and perfectly captures the cool and calm confidence of Cecil herself. It also looks suitably sleek next to the grey-tinted lenses.
Best for: A dynamic design that's perfect for the girl who gets off on doing things differently.
Frame: Satin Silver
Temple style: Skull
Lens: SkyForce™ Polarized American Gray
All eyes on: Elinor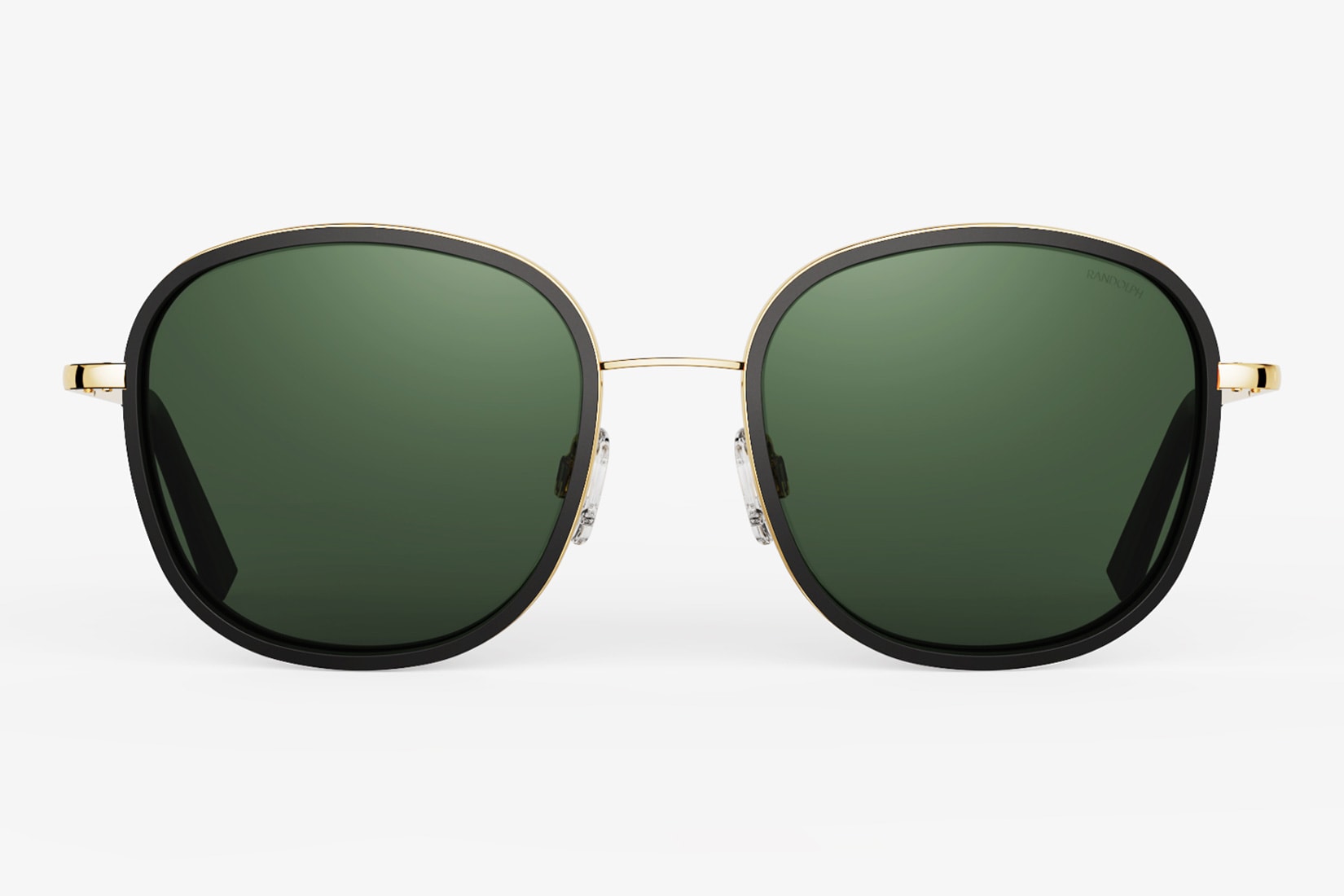 We'll bet you haven't seen a pair of aviators like these before. Randolph has worked its well-known magic, putting a totally original spin on the classic silhouette with these women's sunglasses inspired by the iconic 'Jackie O' shades.
Jackie Kennedy's sunglasses are considered a landmark in fashion history, part of the First Lady's signature look, and the Elinor Fusion offers the same kind of romantic glamour with its oversized square shape. The frame is hand inlaid with premium Mazzucchelli acetate with a 23k gold finish. In layman's terms, this means the best of the best—superior strength and superlative comfort.
AGX lenses selectively highlight soothing green and yellow wavelengths to keep your eyes energized and seeing clearly.
The result is a pair of undeniably luxurious sunglasses, evoking the same charisma and charm that we associated with Jackie O. Opt for the Elinor Fusion for an accessory destined to dazzle. Best paired with your favourite LBD and a glass of champagne.
Best for: An effortlessly elegant pair of shades, inspired by a feminist fashion icon.
Frame: 23k Gold
Temple style: Skull
Lens: SkyForce™ Polarized AGX
A look beyond your comfort zone: Thaden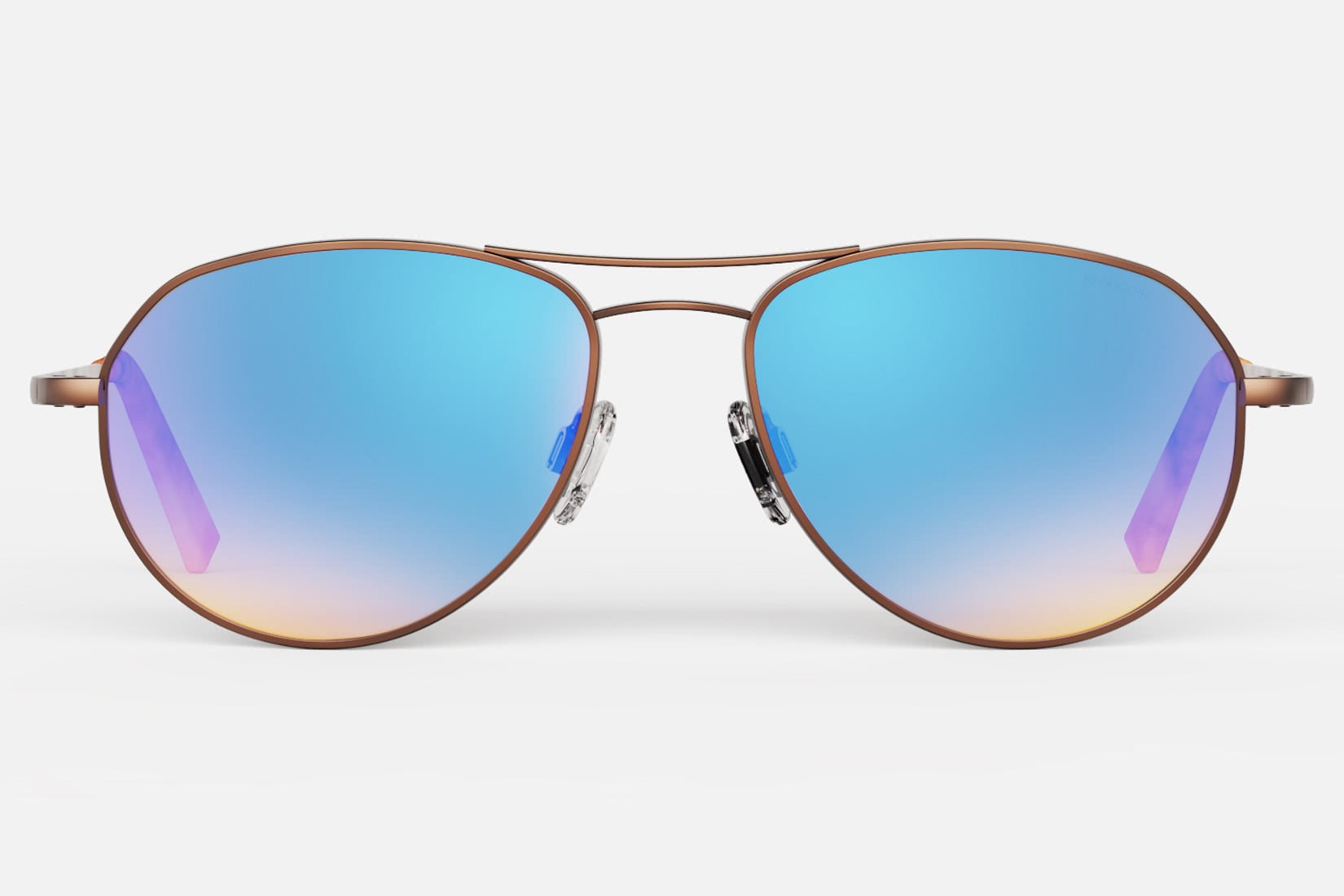 Consider yourself a trail-blazer? A pioneer? Someone who isn't scared to venture out of their comfort zone? Then you need a pair of Randolph's Thaden sunglasses—created for the woman who is always pushing boundaries.
The Thaden shades feature a 22k satin chocolate gold finish. This subtle variation on classic gold emphasizes the spirit of these sunnies, which is all about shaking up conventions and traditions. Louise Thaden was the winner of the first Women's Air Derby, known for her competitive drive, which won her several speed and endurance records.
One of the stand-out features of these sunnies is the blue flash mirrored lenses with a tan-brown gradient that offers optimum clarity even on cloudy afternoons. Plus that glorious colour will definitely inspire some blue-sky thinking to get through our day.
Randolph's Thaden sunglasses are also a great choice for those with smaller faces thanks to the compact design. With the lightweight frame and smaller lenses, there's no risk of them overpowering petite features.
Best for: A bold and ballsy design for go-getters with one eye on the horizon.
Frame: 22k Satin Chocolate Gold
Temple style: Skull
Lens: SkyForce™ Polarized Northern Lights
Make your world go round: P3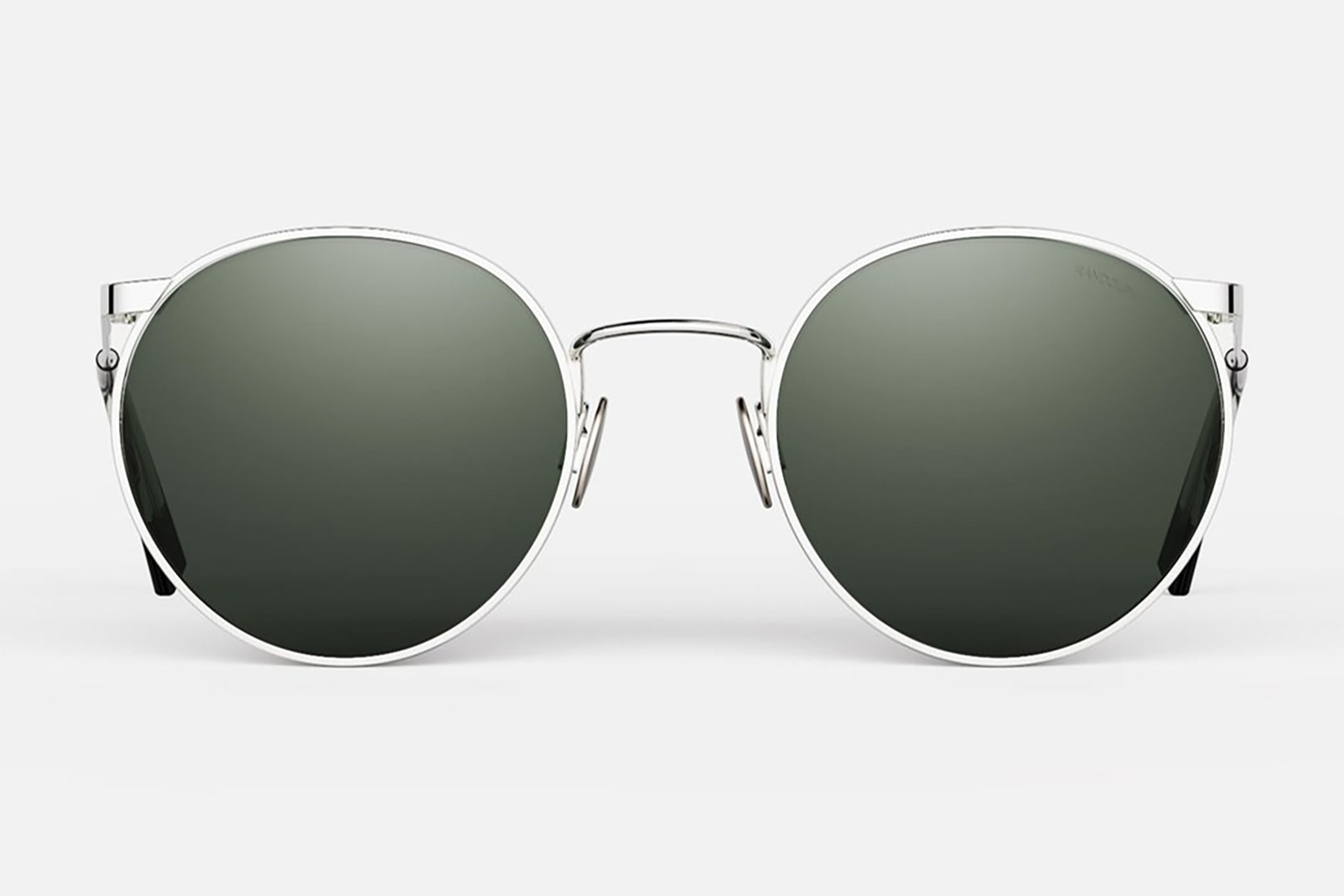 For a bit of retro romance combined with a no-nonsense edge, check out Randolph's P3 Round sunglasses. They are named after the unique specifications of Navy submariner sunglasses and we can definitely imagine these sunnies being sported by a smartly uniformed Navy Seal standing aboard deck.
The P3 is a top choice for those who dig vintage styles, thanks to its inimitable old-school flair. The mood is assertive, polished, and streamlined—think natural pack-leaders who work hard but play hard too. Meanwhile, the shape is flattering for those with heart, square, or rectangular-shaped faces.
A white gold frame finish is cool and confident while the AGX lens does wonders for reducing eye fatigue by selecting soothing green and yellow wavelengths. As part of Randolph's polarized collection, these sunglasses will protect your eyes from the glare off surfaces like snow or heat-hazy roads. Anti-reflective and blue wave technology is another plus.
Use the 'Lens Outlook' feature on the Randolph site to see exactly what looking through the P3 sunglasses will be like.
Best for: A focused, functional, yet feminine vibe for those with an appetite for adventure.
Frame: 23k White Gold
Temple style: Skull
Lens: SkyTec™ Polarized AGX