Lorenzo and Lauren Ortega are owners and operators of Lorier, a small watch company based in New York City. Having formerly been teachers, their mission in founding their own watch brand was to create beautiful watches, with the romance and utility of the classics, without the pretension and high price tags typically associated with the more traditional best luxury watch brands.
Since launching in 2018, Lorier has built a following among watch enthusiasts for their adherence to vintage-style proportions, design, and functionality. Despite the brand's growth, Lorenzo and Lauren remain the sole employees of the company, handling design, photography, customer service, and final quality control themselves, committed to their original vision of quality without compromise.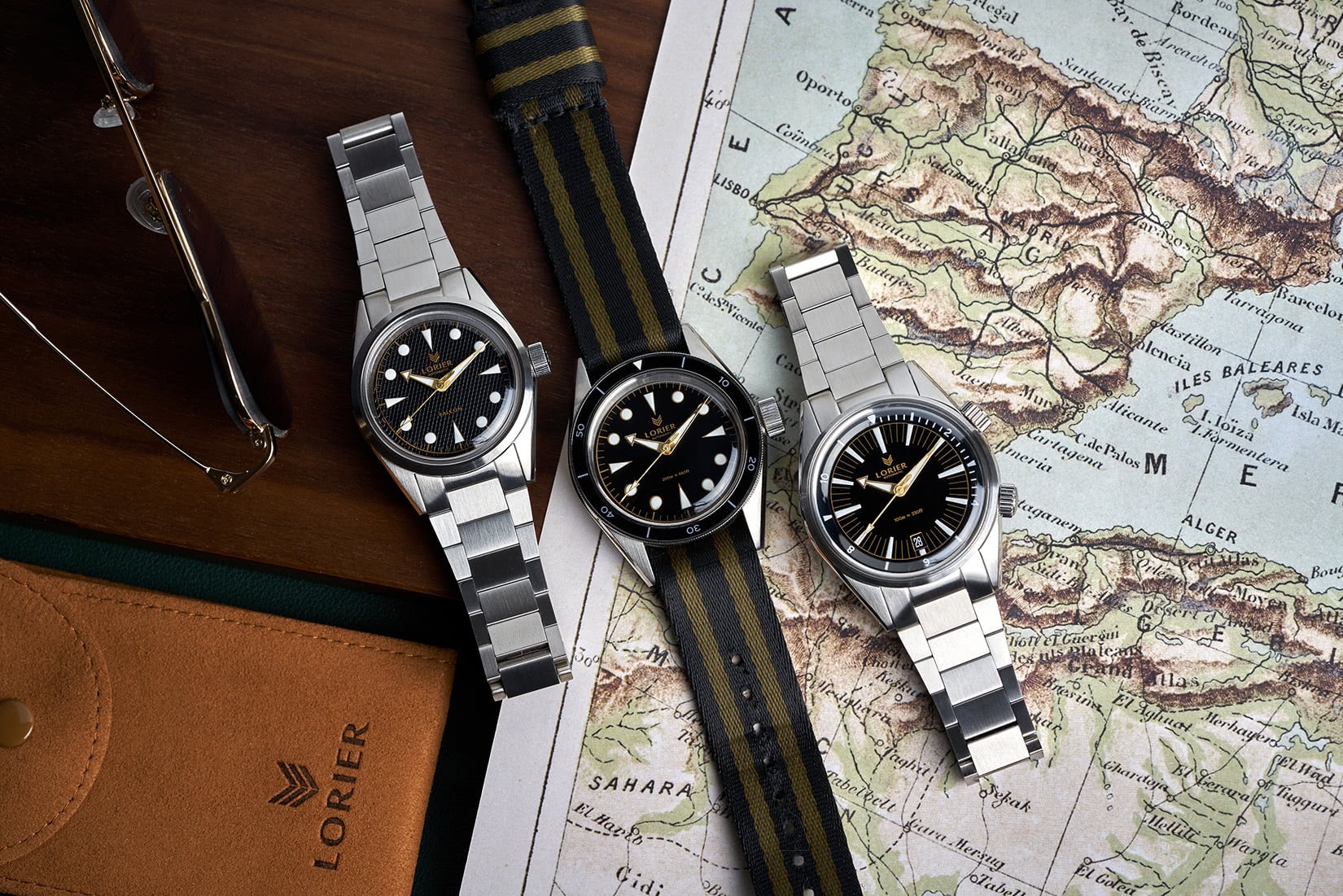 Lorenzo & Lauren Ortega founders of Lorier Watches on starting a digital native watch brand
Luxe Digital: Hello Lorenzo & Lauren, thank you for taking the time to speak to us. Let's start with your business. How would you describe Lorier Watches?
Lorenzo & Lauren Ortega: We're a small watch company that aims to make watches less about status and more about the joy and romance of wearing them. All of our models feature a classic aesthetic that's appealing even to someone who doesn't know much about watches, at a price point that's accessible to most of us (unlike some of the most expensive luxury watches out there).
Our overarching goal is to revive an era of watches as companions, that earn their significance and value through the process of collecting stories and memories with their owners. To do this, our watches must combine robustness with affordability and a versatile aesthetic to be among the best watches for men.
As a smaller brand, we can be more daring. One big, controversial example is using Hesalite crystals. Nowadays, nearly everyone else uses synthetic sapphire, because it's easier to sell. But there's no substitute for good old Hesalite when it comes to vintage feel and clarity.
Fortunately for us, there's no focus group or shareholders' meeting telling us that we'd be better off going with the more marketable option. There's still pressure, but being a small brand we can stay firm about our principles.
We like that we're a digital mom-and-pop store. This allows for us to form meaningful relationships with our customers and really ensures that our vision and standards guide every aspect of our company.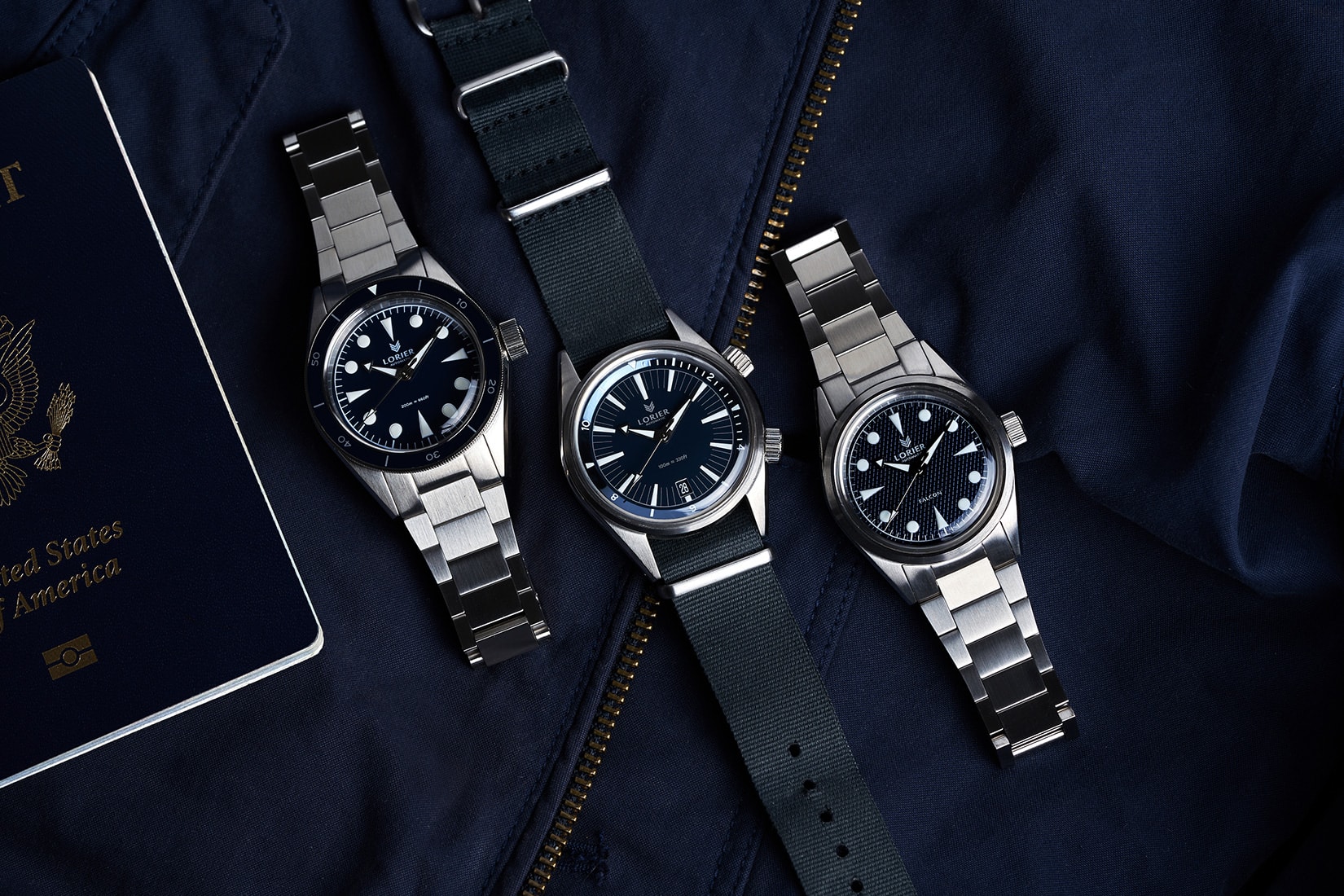 Luxe Digital: Tell us more about your decision to create Lorier Watches in 2018? What drove you to start the business?
Lorenzo & Lauren Ortega: It was a confluence of factors—namely, the lack of options available within our budget, the dream of being our own bosses, and a healthy dose of naïveté that made us think it was totally fine to quit our jobs and put everything we had into something we'd never done before.
One of the driving forces in starting our own brand was that, if we could pull it off, we would be able to work to our own standards and spend all day with each other. It's really been a dream come true.
As far as design is concerned, it's a cliche, but two heads really are better than one! We end up both pushing and challenging each other creatively. That goes for things like case dimensions (where even fractions of a millimetre matter), colourways, and bigger conceptual things (e.g. what are we trying to achieve with this model?). More often than not, one of us will make a point the other hasn't thought of, and the additional perspective is always helpful.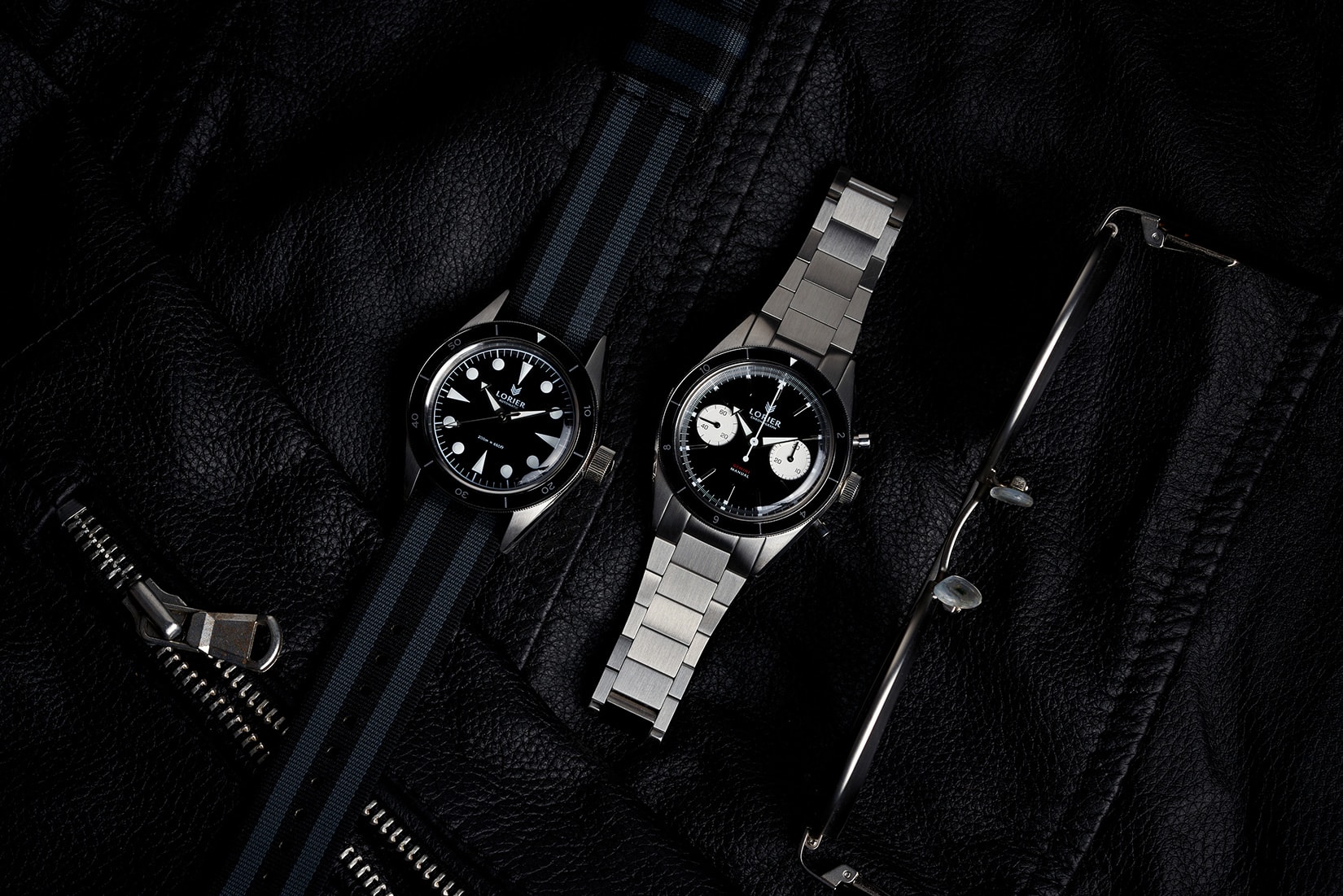 Luxe Digital: Why do you work exclusively with mechanical movements?
Lorenzo & Lauren Ortega: There's a romance to the idea that a complicated, precise mechanism can function through your own movement. It ticks as long as you're ticking! That doesn't happen with a battery-powered watch or even a solar-powered one. In a strange way, it feels more organic and sentimental, because the energy that powers the watch ultimately comes from its wearer.
Luxe Digital: What are the key design principles behind Lorier Watches?
Lorenzo & Lauren Ortega: A Lorier should look and feel like it came out of a time machine. Wearing a mechanical watch is a nostalgic act in itself. These days, the price of entry for a decent, well-designed vintage watch runs into the thousands, and that's without even mentioning maintenance costs. We want to make watches that have all the passion, without the cost or hassle.
Luxe Digital: Who are your typical clients? What are they seeking when shopping with Lorier Watches?
Lorenzo & Lauren Ortega: They span the spectrum from seasoned collectors to people looking for their first serious watch. On both ends, they're looking for something that's handsome, that can go with pretty much any outfit; versatile and solid enough to accompany them in any situation.
Social media plays a huge role, with watch bloggers and YouTube reviewers covering and featuring our models. So far, it's all been organic; we send them a loaner and they're excited enough about our watches to do a review and spread the word. It's fortunate for us because people can really pick up on what's genuine enthusiasm vs. a thinly disguised sales pitch. But word of mouth is a big deal as well: people telling their friends about us, buying our watches as gifts for family members, or bringing their Lorier to their local watch meet-up.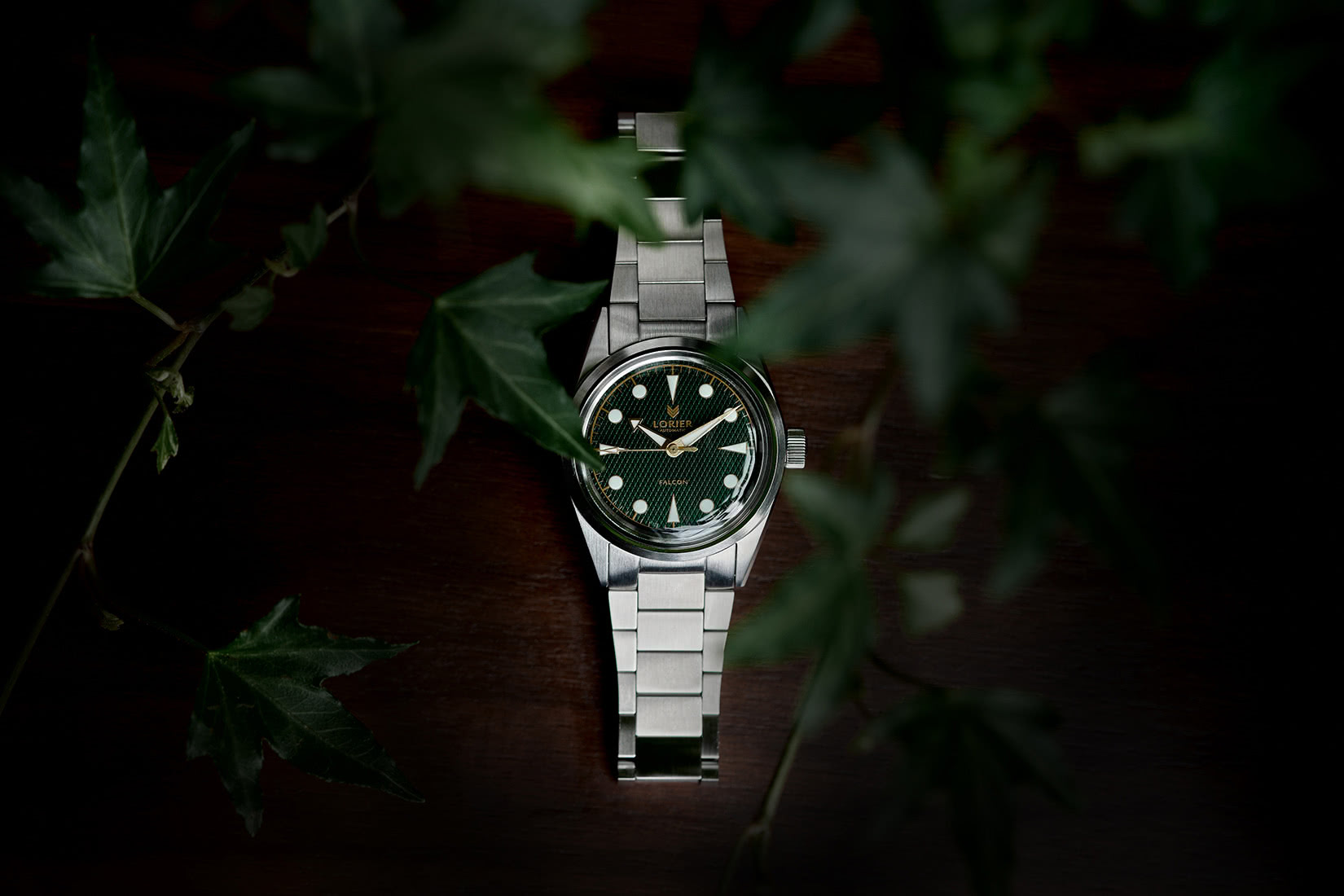 Luxe Digital: Any interesting story to tell about a particular client or a celebrity that got in touch with you?
Lorenzo & Lauren Ortega: We love getting feedback from our watch owners and hearing about how their watches have become a significant part of their lives. One story we'll always remember is from when we were first starting out. A customer emailed us and told us that his Neptune was special because when he wore it, it reminded him of his dad and the watch he wore while working as a stunt double for an action star in the '80's. That was one of our earliest moments of feeling like we really did it, that we had succeeded in creating something special for someone else.
Luxe Digital: How is digital transforming the premium watch industry?
Lorenzo & Lauren Ortega: It levels the playing field for new brands. We don't have to worry about "getting an in" with authorized dealers or having well-established connections in the industry. Instead, we can go directly to the market. We can also be more engaged with customers without some corporate board pushing back on what we really want to do.
Luxe Digital: What trends do you think will have the most impact on the premium watch industry in the next 5 years?
Lorenzo & Lauren Ortega: We really wish we could say, but as the past year or two has shown us, anything and everything can change very quickly!
The 80's/90's do seem to be having a moment right now. But it seems like the one constant is still nostalgia. The only changing variable is which era we happen to be nostalgic for.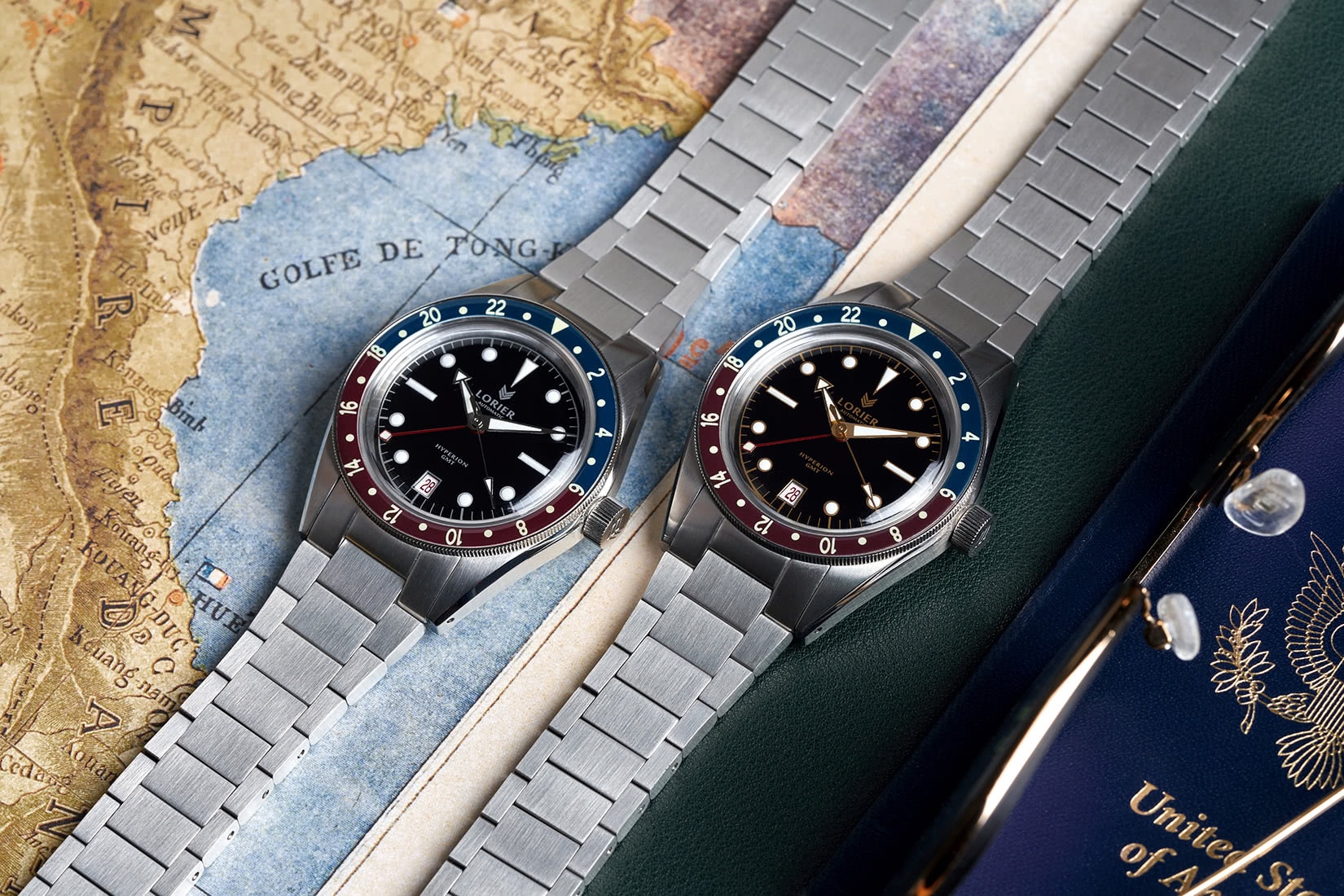 Luxe Digital: What does the future reserve for Lorier Watches?
Lorenzo & Lauren Ortega: We'll just keep doing what we're doing. There's such a rich archive of watch wearing history to draw from and enjoy, and we feel like we still have a lot left to do!
We have a couple of upcoming models that are a bit of a departure from what we've done so far. We're going back a bit further in time, so design-wise, they're more elaborate, and yet more classic, in a sense.
A few words that say a lot
A book that influenced your life: A Man and his Watch, by Matt Hranek.
Luxury in one word: well-designed
The future of digital in one word: Normalized
If you were to only pick one colour: Forest green