It was while living on the sun-kissed Spanish island of Mallorca that Belgian-born entrepreneur Kevin Deisser first discovered the profitability of remote luxury real estate. Working as part of an international sales team for a major hotel operator back in 2012, Deisser learned the ropes of the industry to prepare a solo adventure.
In 2016, he swapped his suits and ties for shorts and flip-flops, becoming his own boss and founding property development company Invest Islands on the remote Indonesian islet of Lombok. His previous experience taught him the importance of developing a strong local network, so Deisser learned Indonesia Bahasa and connected with local communities.
Five years on, Invest Islands is going strong, and Deisser continues to use his local knowledge and personal relationships to help clients access an otherwise closed shop. He and his team of 65 full-time staff identify and negotiate the purchase of prime beach-facing plots of land, before assisting in the design, planning, construction, and general management of bespoke dream projects.
The only thing more important than his clients, he says, is remaining true to himself. That means respecting his adopted country's natural environment, insisting with investors that no matter how luxurious the project, it must be sustainable and ecological but also designed in a way that is compatible with surrounding landscapes. Development projects include silent, solar-powered golf buggies and native bamboo furnishings direct from Lombok's master craftsmen.
It is a concept that has seen Invest Islands quickly gain international recognition as one of the leading sustainable development companies in Asia. With offices in Indonesia, Hong Kong and Australia, Deisser and his business partner Jack Brown have signed partnership agreements with local government entities, management contracts with global hospitality franchises, and deals with wealthy private investors to construct properties worth several billion rupiahs.
We speak with Kevin Deisser to find out more about luxury living in one of the world's most beautiful tropical paradises. And why some remote Indonesian islands can also prove highly profitable for savvy investors.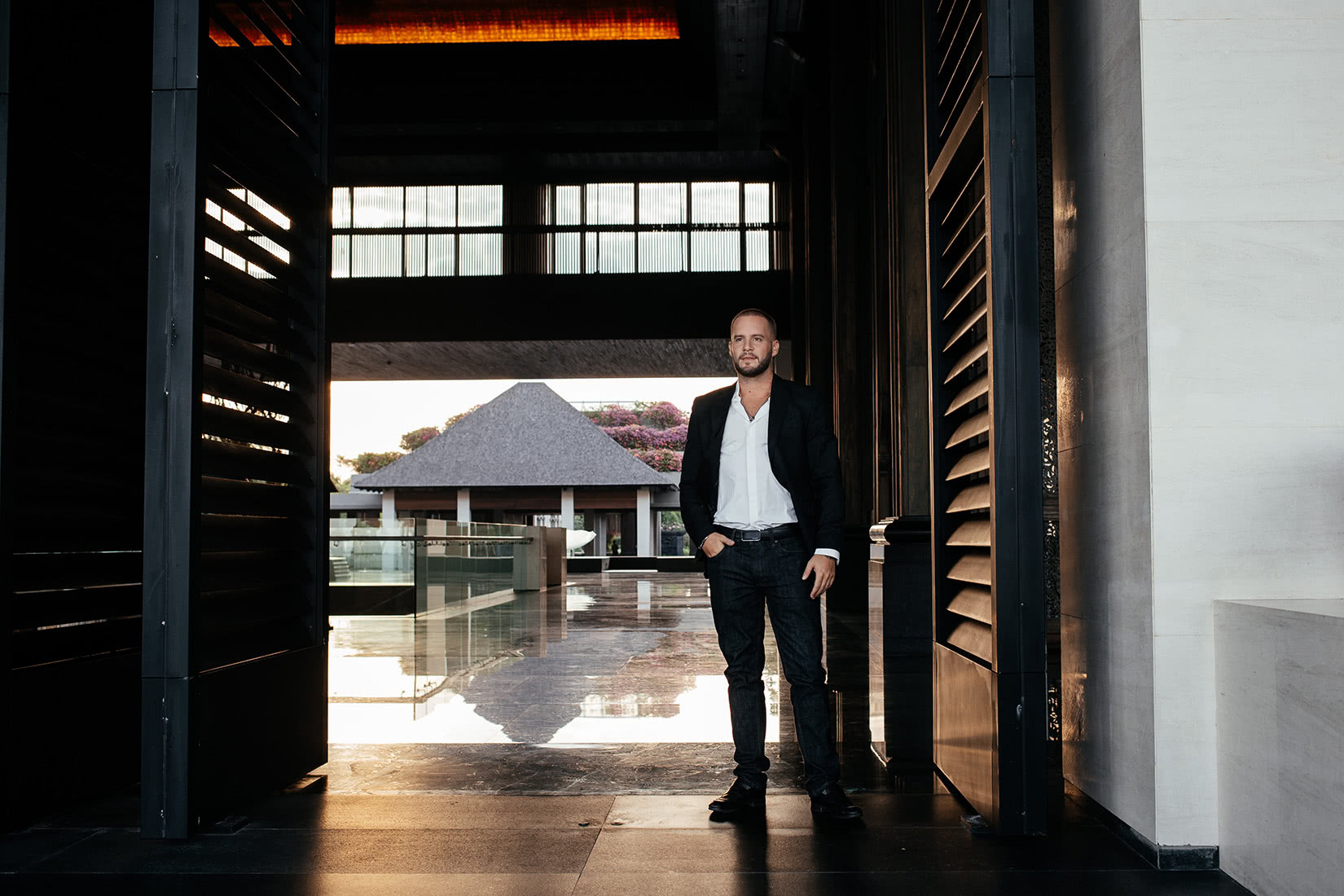 Finding the perfect gem with Invest Islands
Luxe Digital: Hi Kevin, thank you for taking the time to speak to us. Let's start with your business. How would you describe Invest Islands?
Kevin Deisser: Thank you. Well, first of all, we are a fully licensed real estate and development company based out of Lombok, Indonesia. Known as the land of 17,000 islands, you can likely imagine how much beautiful beachfront land there is out here. For foreigners though, it can prove a very difficult market to enter due to the various regulations, bureaucracy, language barriers, etc. That's where Invest Islands comes in.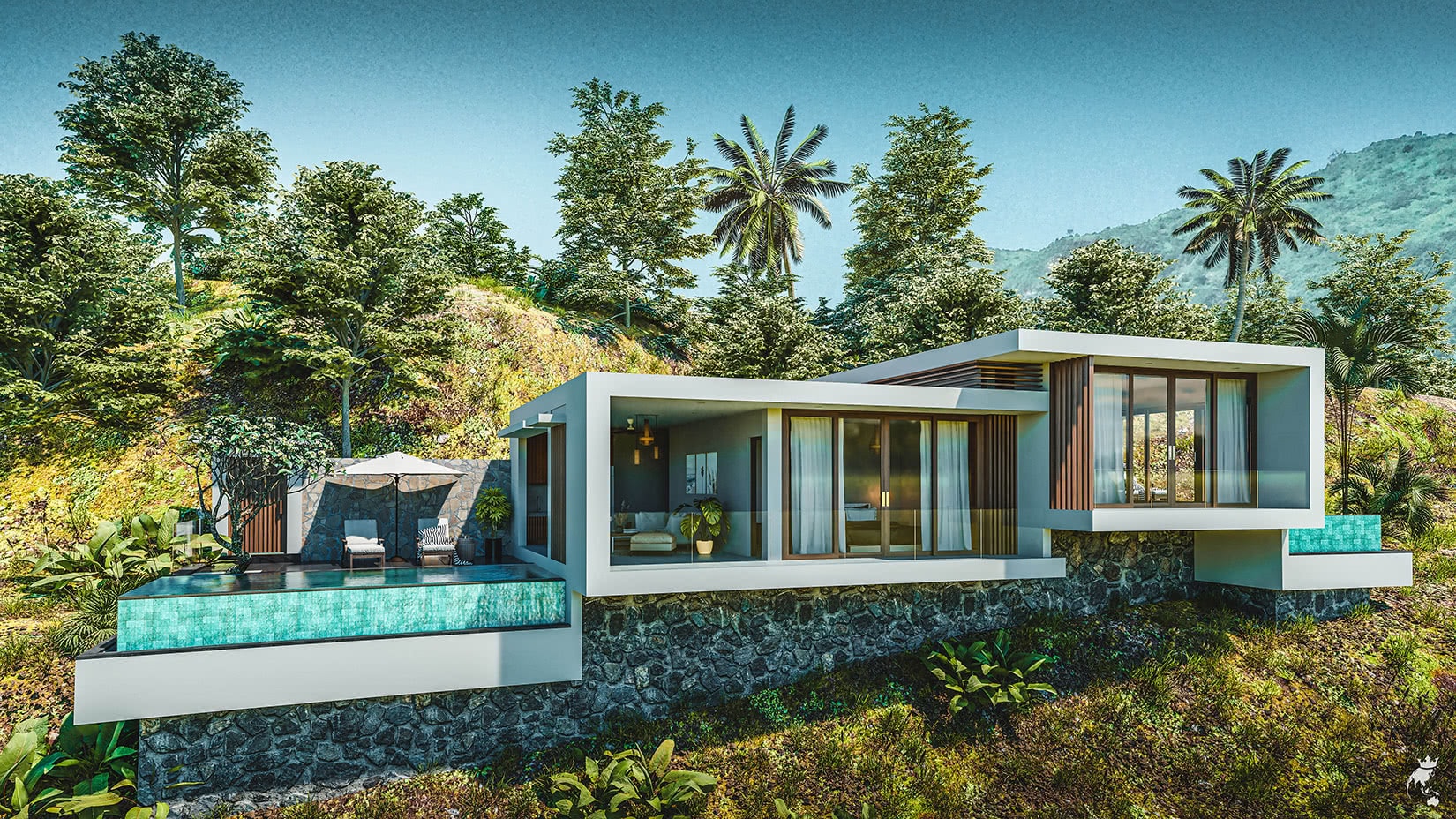 Luxe Digital: What sets you apart from the real estate investments at large and other island brokers in particular?
Kevin Deisser: Two things set up apart. Firstly, with offices in Hong Kong we are able to offer our clients access to Indonesia's booming real estate market with the added security of Hong Kong's regulations and compliance.
And secondly, unlike the majority of companies offering land and property in Indonesia, we have a much larger, more diverse portfolio and thus are able to cater to everyone: from the individual investor looking to build their dream home to the entrepreneur keen to create their own hospitality project and everything in between.
Luxe Digital: Who are your typical clients? What are they seeking when getting in touch with you?
Kevin Deisser: The vast majority of our clients are wealthy individuals living in Asia, Australia, or the Middle East and looking to diversify their real estate portfolio or simply enjoy a lifestyle investment. They generally find us through word of mouth — everyone likes to talk about their successful investments, right?
Generally speaking, most investors choose Invest Islands for our expertise and experience in negotiating the legalities of investing in an emerging market where due diligence is paramount. Lately, we've also seen an increase in clients able to work remotely and they are simply looking for a blank slate on which they can design and build their dream home.
Yet, we don't only cater to the über-rich. In fact, one of the most appealing aspects of investing in a place such as Lombok is that the land is extremely undervalued. For example, Bali is only half an hour away yet the cost of similar land there is 10 times more expensive. The idea that a millennial couple could own a plot of land with a million-dollar ocean view on a tropical island for a fraction of the price they would pay elsewhere in the world is an attractive proposition for many. Add to that the reality of living free from the stresses of traffic and commuting, high-rises and claustrophobic apartments, smog, etc, and why would you not be interested?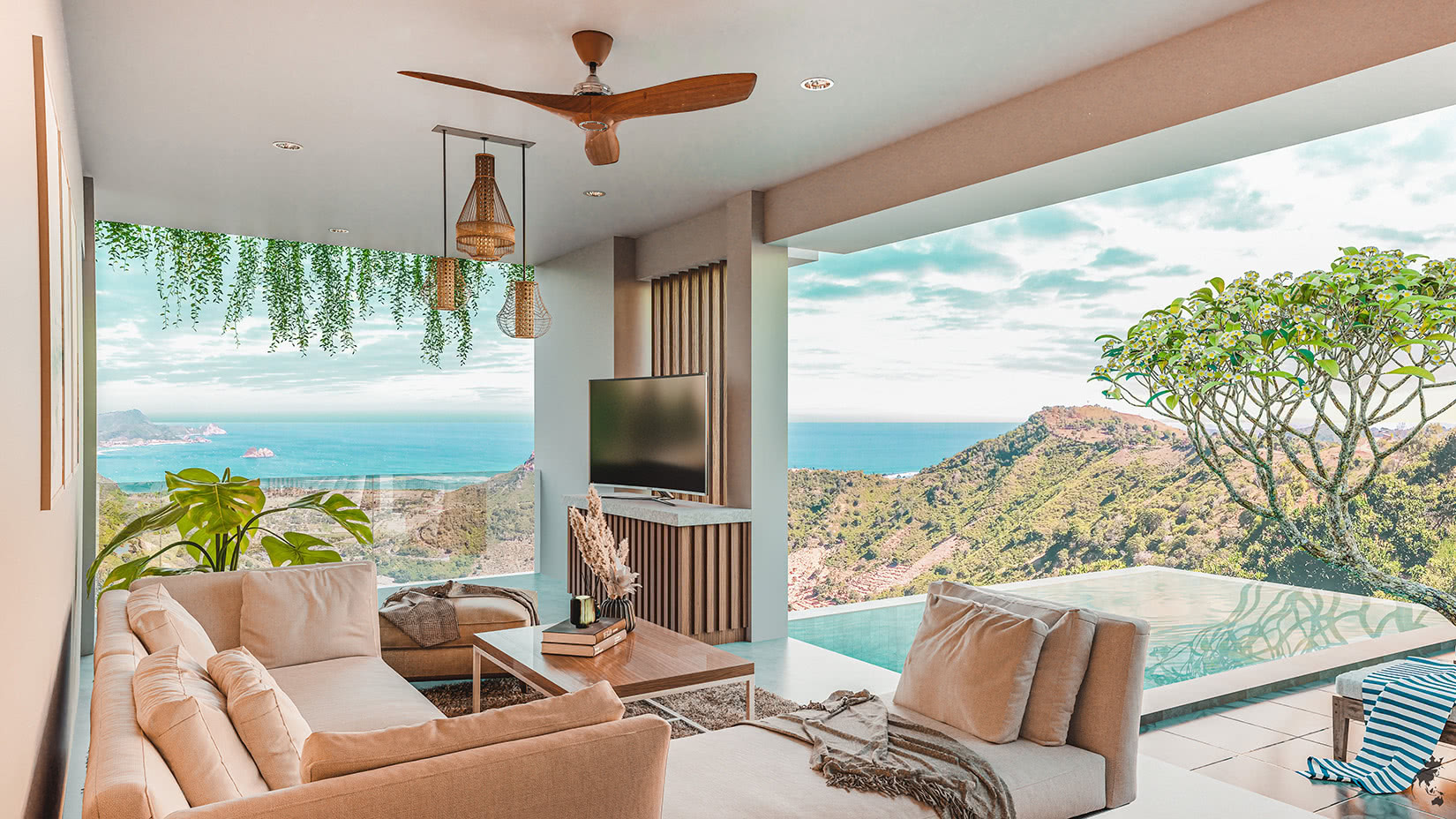 Luxe Digital: Any interesting story to tell about a particular client or a celebrity that got in touch with you?
Kevin Deisser: As much as I'd love to tell all, we need to respect our clients' privacy. What I can say is that we recently signed a partnership with the organisers of the Indonesian Grand Prix whereby all our resorts and villas in Lombok will host the MotoGP riders, racing teams, and sponsors during race weeks for the next 10 years. Going down for breakfast those weeks will be like walking through a motorsports paddock with famous people.
Luxe Digital: What solutions does Invest Islands offer to protect its clients when buying land in Indonesia?
Kevin Deisser: Without getting too bogged down in complexities, we provide all our investors access to what is known as a "PMA", which is the safest way for foreigners to invest in land in Indonesia. Essentially, it enables non-citizens to invest without relying on the problematic local nominee process that is common across the rest of South-East Asia.
We also carry out the most meticulous due diligence process you can imagine. Before buying the assets ourselves from the local owners, we analyse everything and then some to ensure no problems arise either for us or our clients at a later stage. And by partnering with only the best, our clients can be sure that their expectations will be exceeded.
For example, our contractor is the Bali-based construction specialist Tunas Jaya Sanur, which has more than 40 years of international experience working with the likes of Bulgari, Grand Hyatt, and Accor.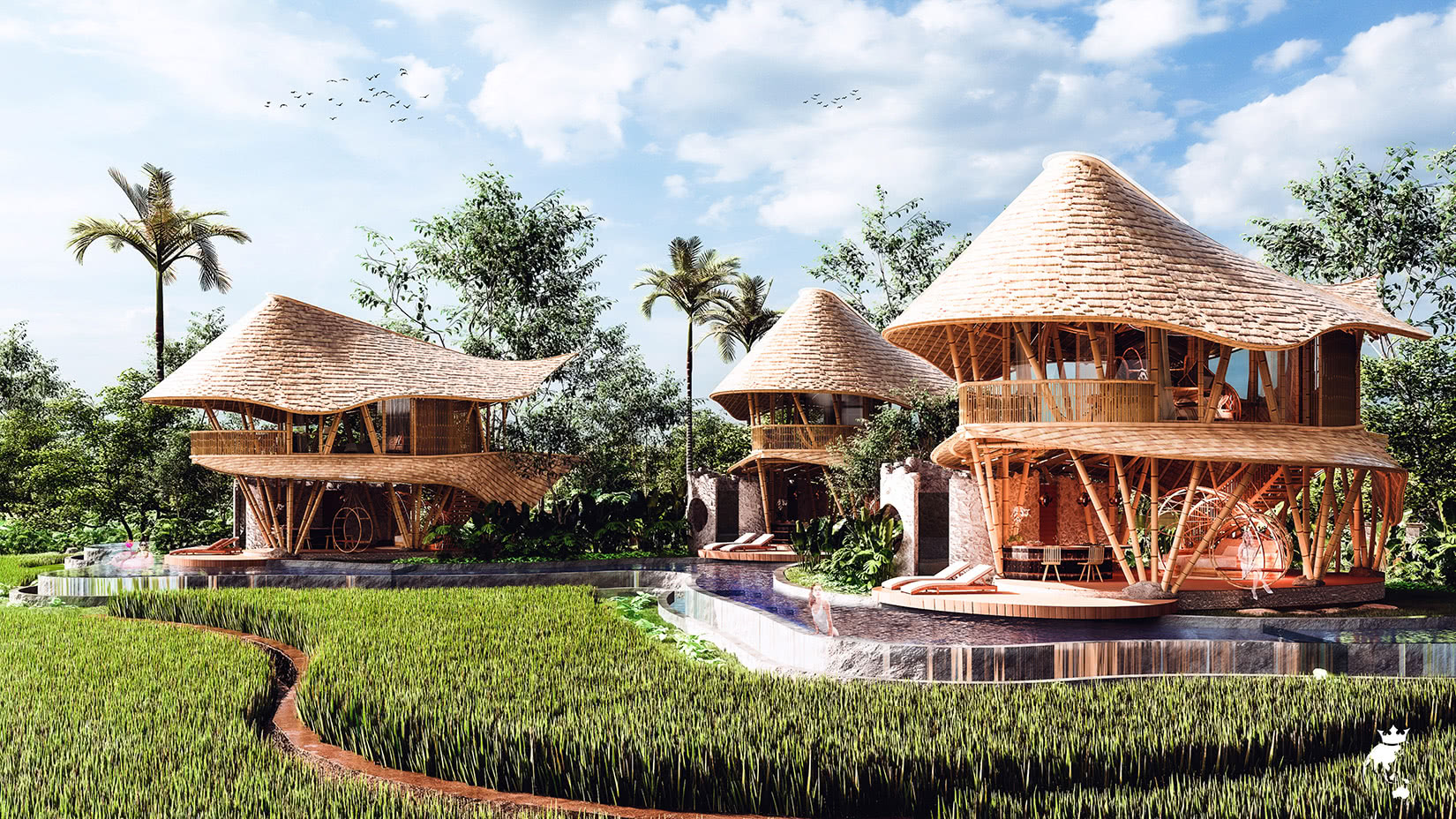 Luxe Digital: Sustainability is an important part of the Invest Islands mission, can you tell me more about the various efforts your team is supporting to help local projects?
Kevin Deisser: We have a small team of full-time staff almost entirely made up of local Indonesians and they focus on three key sectors: education, environment, and empowerment. We have established schools for underprivileged kids and community gardens to provide locals with organic fruit and veg; we provide regular work to dozens of local disadvantaged women through our recycling projects, have installed the first TrashBoom on the island of Lombok, and regularly help children in need. Of course, it would be remiss if I did not urge your readers to check out the work for themselves at www.investislandsfoundation.org. On an island, every donation makes a genuine difference.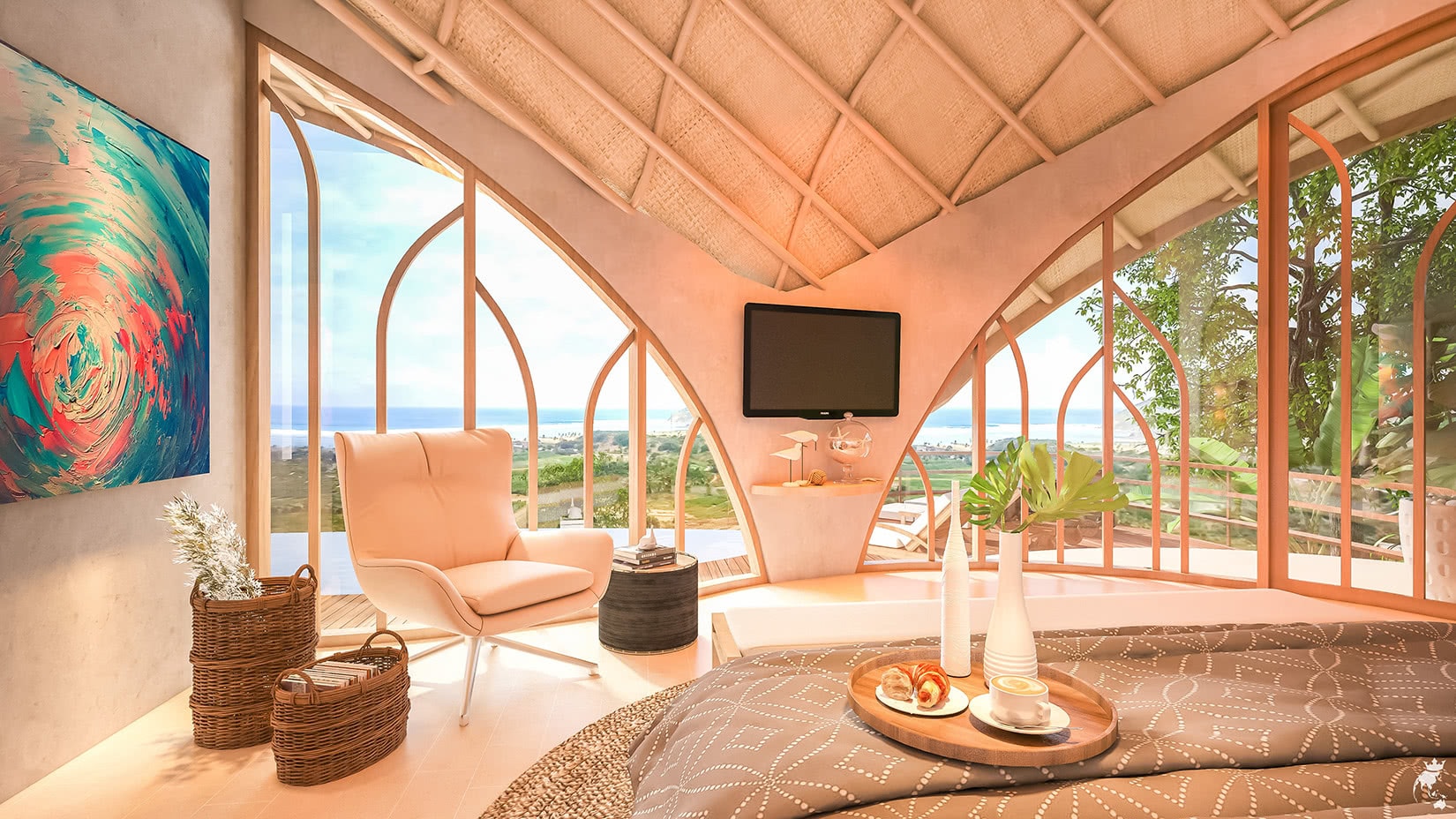 Luxe Digital: How is digital transforming your industry?
Kevin Deisser: We're a pretty young company both in terms of our history and also literally in terms of our staff, so we like to think of ourselves as on top of the latest technological trends that are changing the way people do business.
For example, during the pandemic when it is impossible to visit, we offer prospective clients drone tours of their potential land and access to 360-degree cameras. We're also in the final stages of development of our "Client Hub", a smartphone app that acts as a kind of portfolio in your pocket but will also include exclusive access to VIP events and discounts with local luxury retailers.
Luxe Digital: What trends do you think will have the most impact on the real estate investment industry in the next five years?
Kevin Deisser: I believe blockchain will absolutely revolutionise the real estate sector, bringing a degree of transparency that will allow rapid expansion and enable wider access to real estate in emerging markets. That will be particularly relevant given the massive increase in remote working because of the pandemic.
In Bali now, for example, there is talk of a new five-year residency visa for digital nomads. Yet what we have seen also is that — much like Invest Islands — the younger generations are more planet-conscious. They don't want to live in an energy-guzzling high-rise. They want natural structures that use renewable energy. It's just one of the reasons we recently announced the development of our first eco-village, Mandala.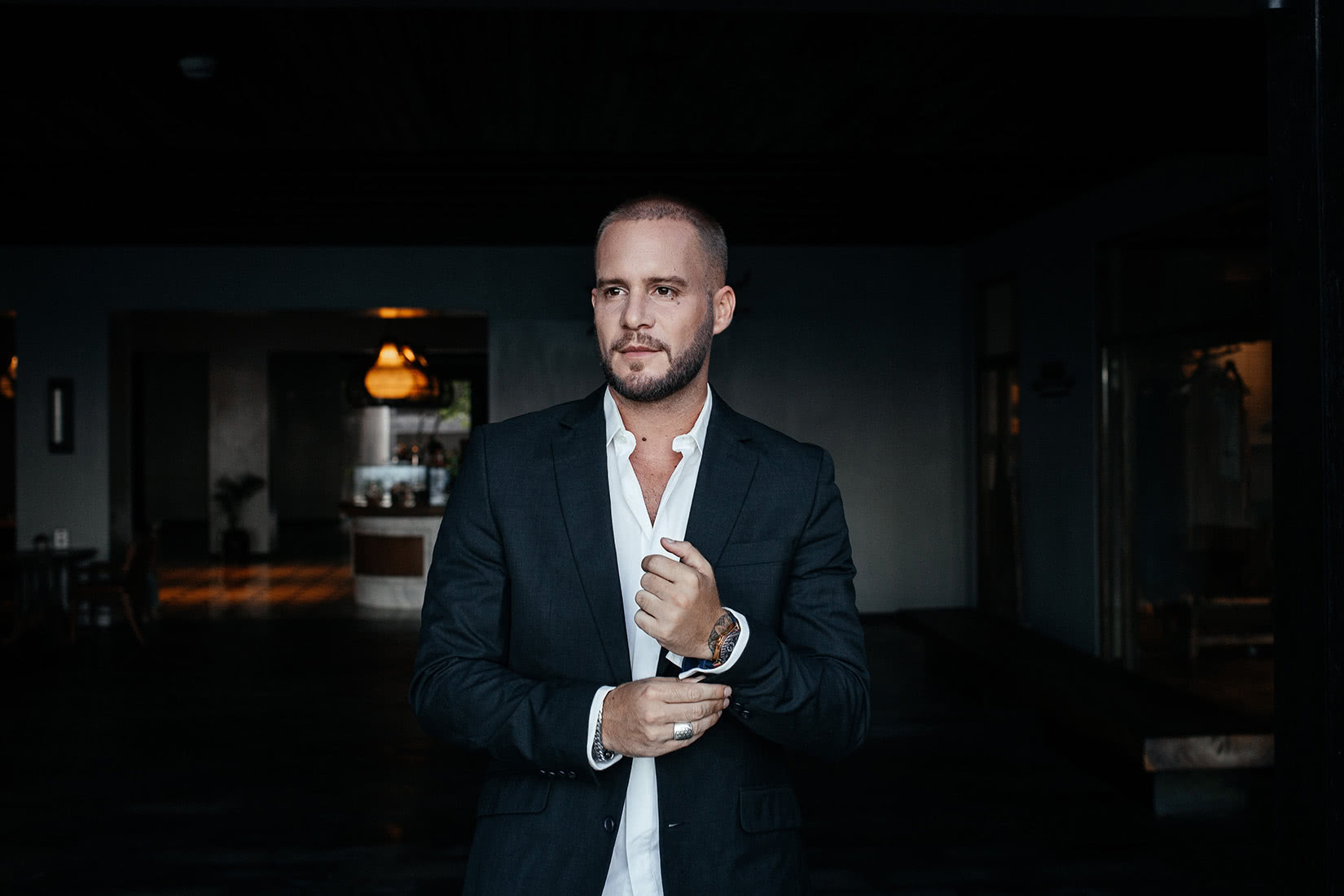 Luxe Digital: What does the future reserve for Invest Islands?
Kevin Deisser: Despite the pandemic and the uncertainty related to it, we have experienced sustained growth. At the turn of the year, we opened new offices in Australia and we are now looking to expand further across a number of new locations, including Dubai and Singapore. Our staff numbers have grown 35% in the past 18 months and our Torok Hill Resort, located on the southern coast of Lombok and recipient of various international awards, is generating more interest among investors than ever before. So things are looking positive.
We have ambitious plans and intend to establish ourselves as one of the world's leading luxury developers with a focus on sustainability. With the Indonesian government investing heavily in tourism, exciting times lie ahead. And we would obviously expect that to translate into major profit potential for our clients.
A few words that say a lot
A book that influenced your life: The Hero's Journey by Joseph Campbell
Luxury in one word: Craftsmanship
The future of digital in one word: Blockchain (of course!)
If you were to only pick one colour: Turquoise, like the waters surrounding Indonesia