Short haircuts on men are typically easy to maintain, yet radiate style. That's why shorter cuts are understandably very popular amongst men.
Short, military haircuts have been super in since Roman times, both in and out of the army. The continuation of the popular style is due mainly to its clean, fresh look and ease of styling – rumor has it that the original purpose was to prevent barbarians from pulling the Roman soldiers' hair back and slitting their throats during battle﹘yep, so annoying when that happens.
While you're far less likely to encounter a barbarian nowadays, it's preferable that you don't resemble one. In short, short haircuts are the best choice if you just want to get up and go, and look smart with little effort.
Short hair does not mean you're short of options. From the classic quiff to the comb-over fade, taper fade to round-cut, textured crop or side part, there are more options to the style than you might imagine. Even the bowl cut is making a comeback! Don't knock it 'till you try it.
From clean crew cuts to messier styles, the right haircut can make or break your overall appearance.
Very short men's haircuts can accentuate a chiseled facial structure and emphasize a handsome, angular jawline. On the other hand, slightly longer, messy cuts can frame the face and reflect a more effortlessly cool vibe.
Looking to freshen up your fade, or just after a short-back-and-sides? With so many possibilities, choosing the right haircut for you can be a bit of a minefield. No fear, even if you don't know a buzzcut from an undercut, we've snipped together a list of the best short haircuts for men.
If you need a little help styling your hair, these are the most popular hair care products for men right now:
Check our selection of the best hair products for men to see the complete collection.
The best short haircuts and hairstyles for men by popularity order
After our list of the best short haircuts, you'll find a helpful guide to speak your barber's language with the hairstyle terminology. We also spoke to professional hairdressers to give you a guide on how to style a short haircut.
For more short hairstyle inspiration, check the rest of our men's haircut styles guides series:
Crew Cut
We start off our list with a classic men's short hairstyle, the crew cut. The crew cut is easy to maintain yet stylish. It works particularly well for men with thick hair and a square face shape. The main difference between the crew cut and the military buzz cut that follows is that with the crew cut, your hair isn't of the same length everywhere, allowing for more styling options.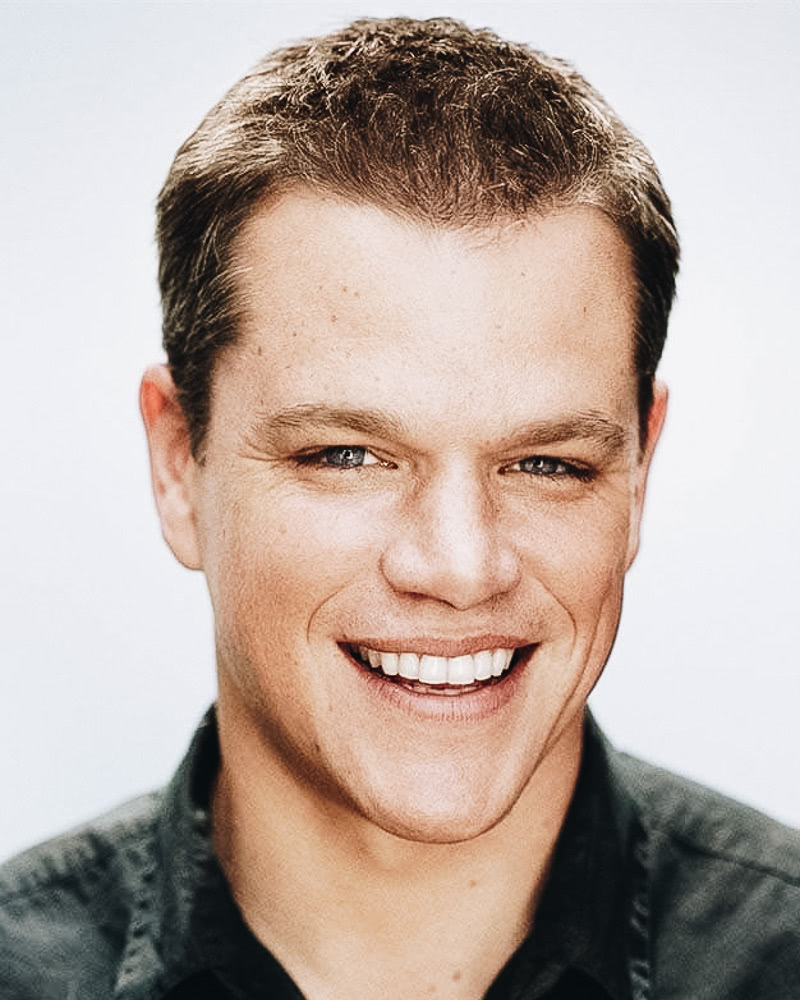 Classic Buzz Cut
Very short and classic, the buzz cut is easy to do but doesn't leave many options in terms of styling. It works great if you have thick hair and want a rugged army look.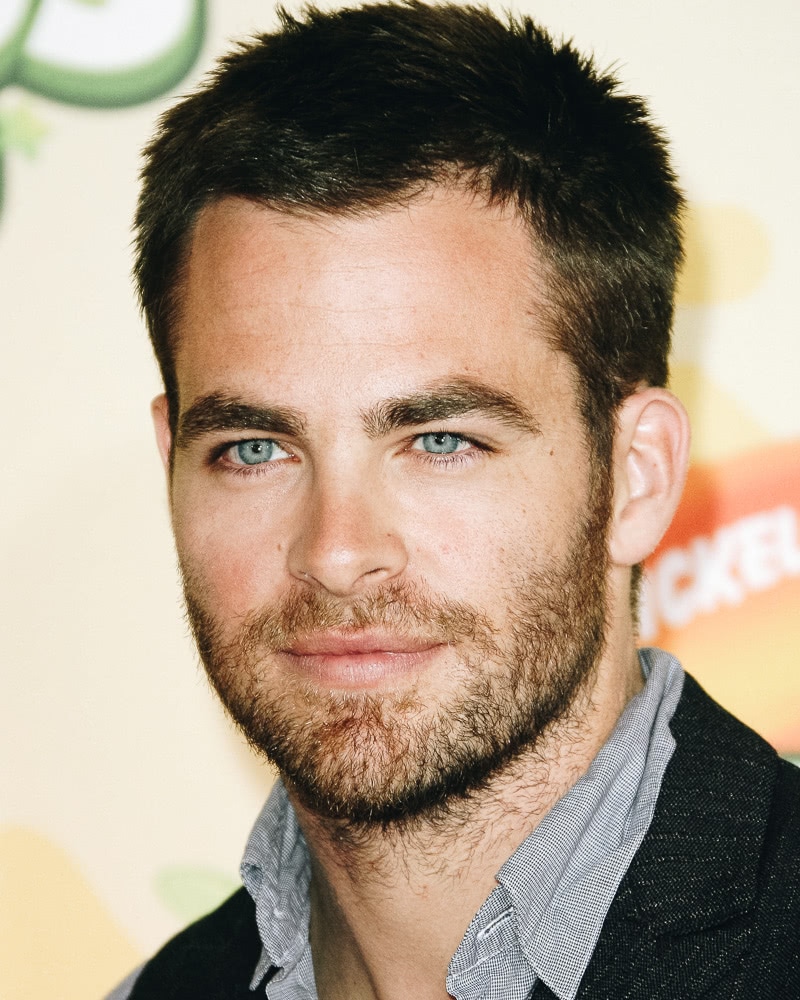 Short Style With Finger Waves
If you have curly or wavy hair, try this hairstyle with short sides and finger comb top.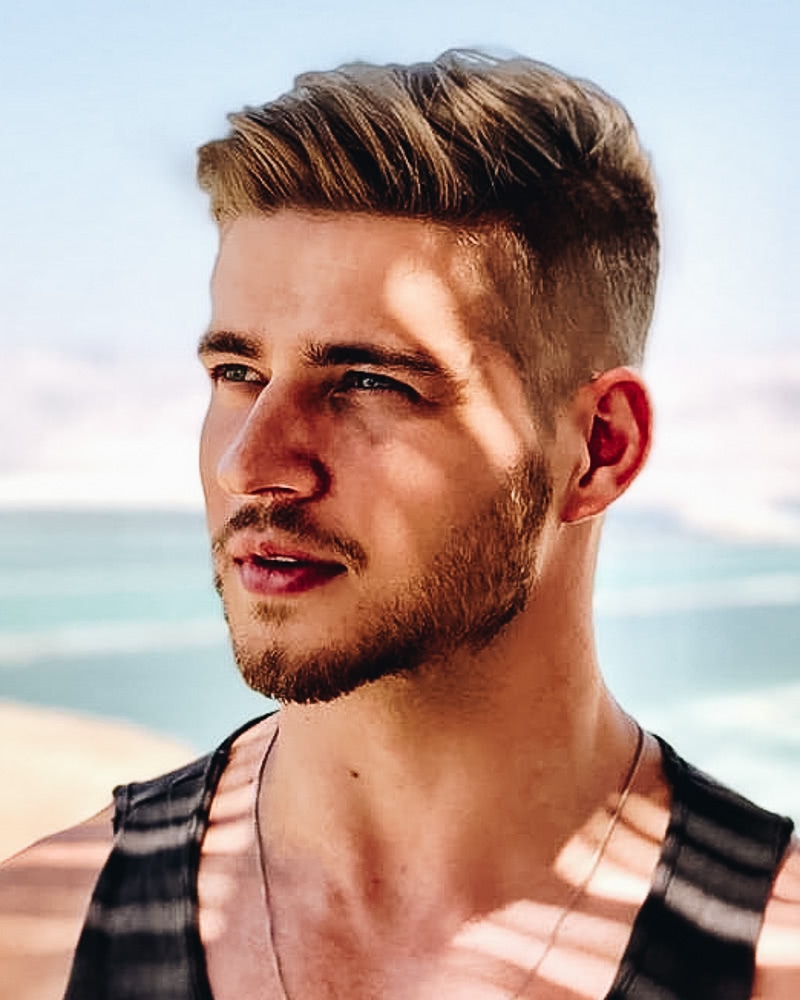 Ivy League
Also known as the Harvard Clip or the Princeton hairstyle, the Ivy League haircut is a perfect for a classic business professional look. It works with pretty much all types of hair, from straight to wavy and curly. Keep the side relatively short and style the top with a side part.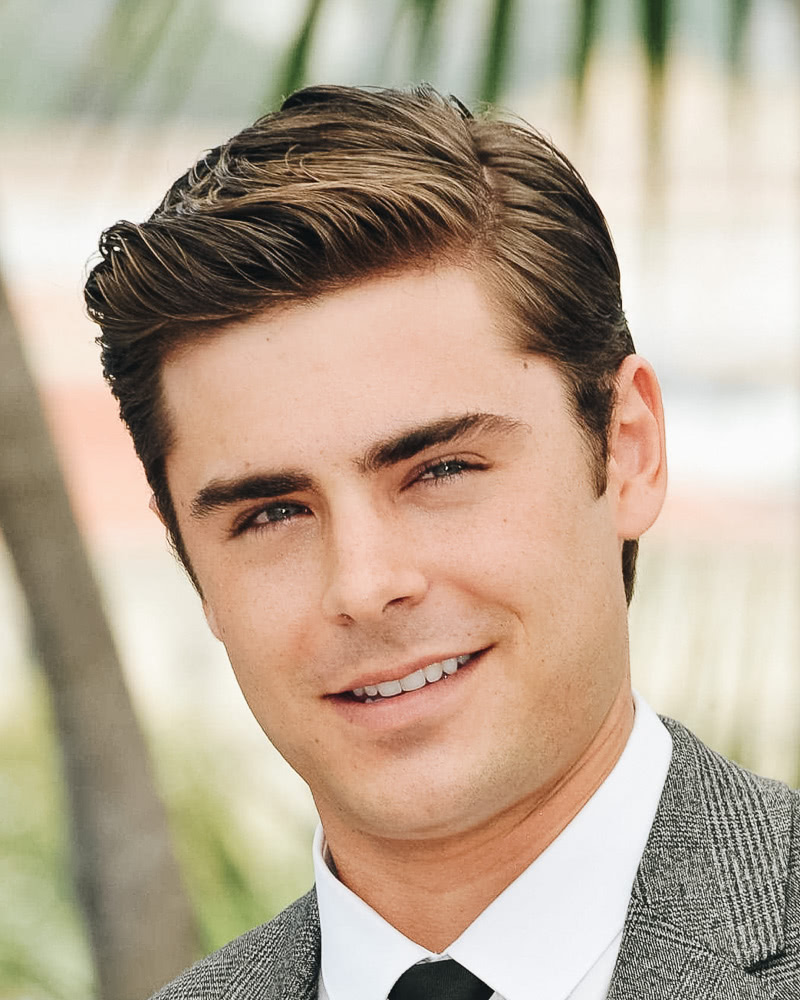 Classic Combed Back With Fade
Now we're getting into more sophisticated hairstyles. This is a higher maintenance look, but it looks great if you go to a party with a cocktail attire or black tie dress code. This works best with thick hair and round faces.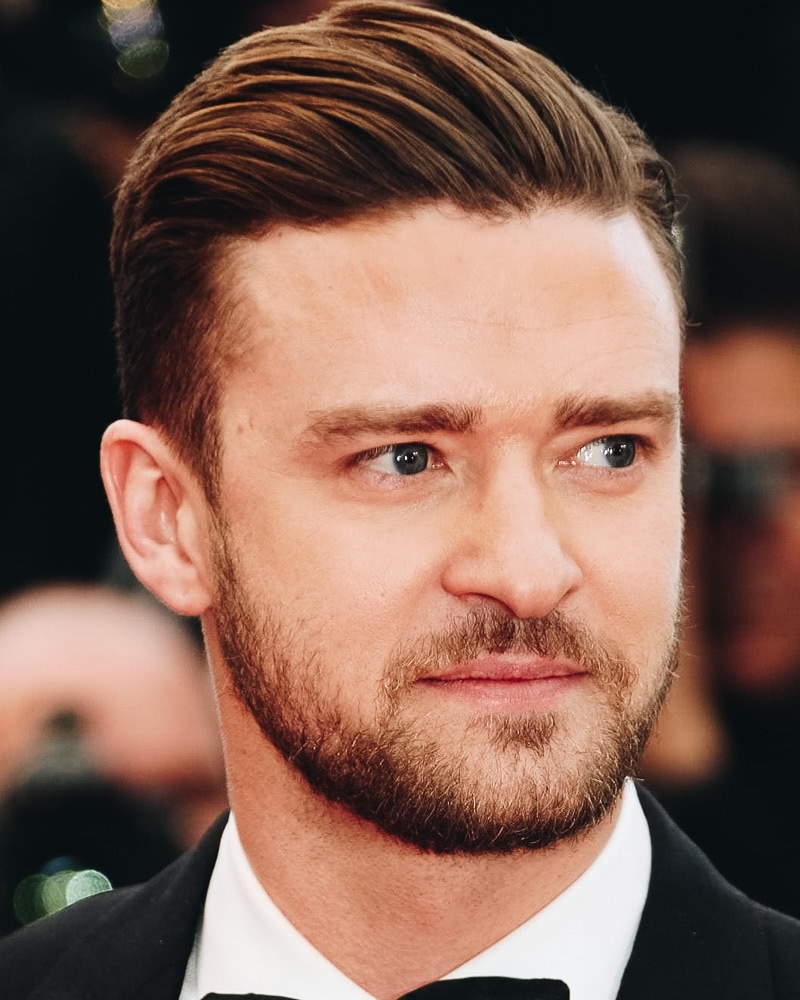 Side Part Fade
The side part fade is a timeless style that works well in any situation. It's relatively simple to maintain every morning but you'll need a trip to your hairdresser at least once a month to keep the side short.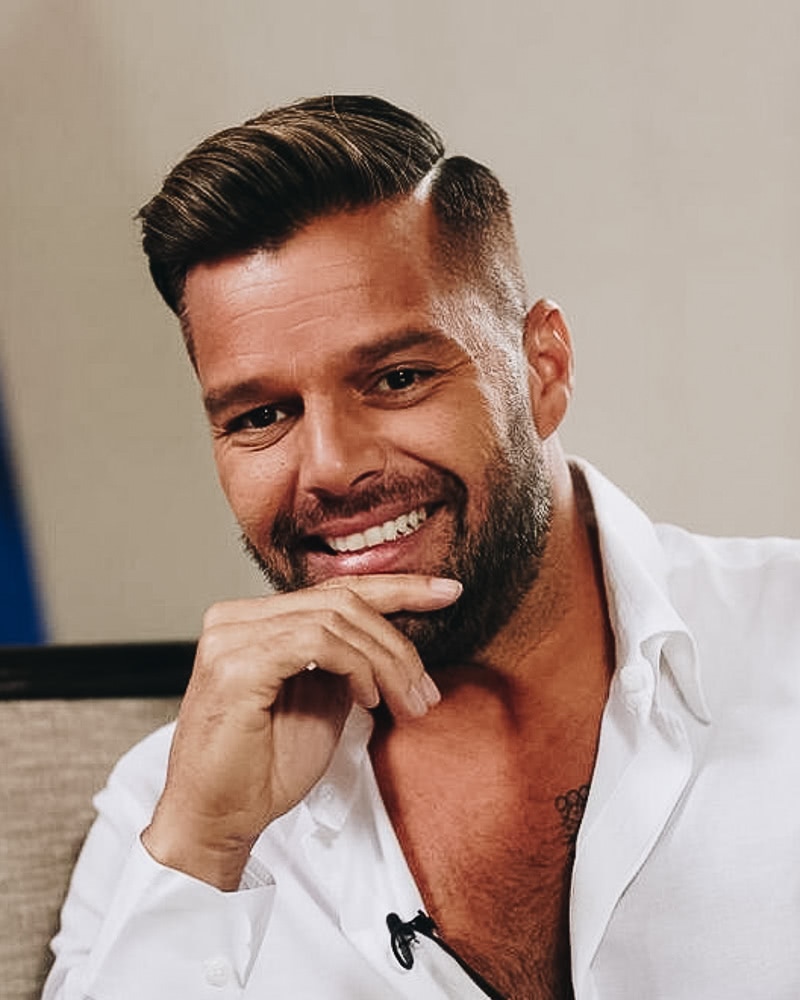 Medium Length Natural Quiff
Don't let the name fool you, the medium length natural quiff with tapered sides is harder to execute than it looks.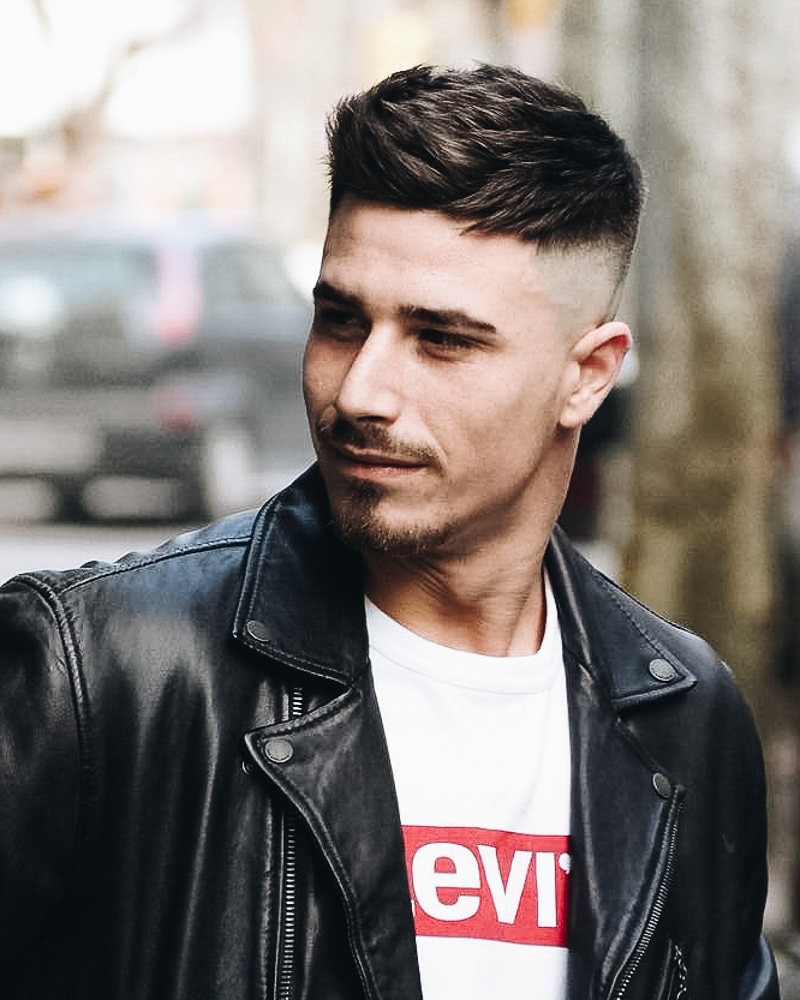 Pompadour With Taper Fade
A modern interpretation of the classic Pompadour haircut. The Pompadour hairstyle feature a large volume of hair at the top front of your head with shorter sides. This one comes with tapered sides for a clean look.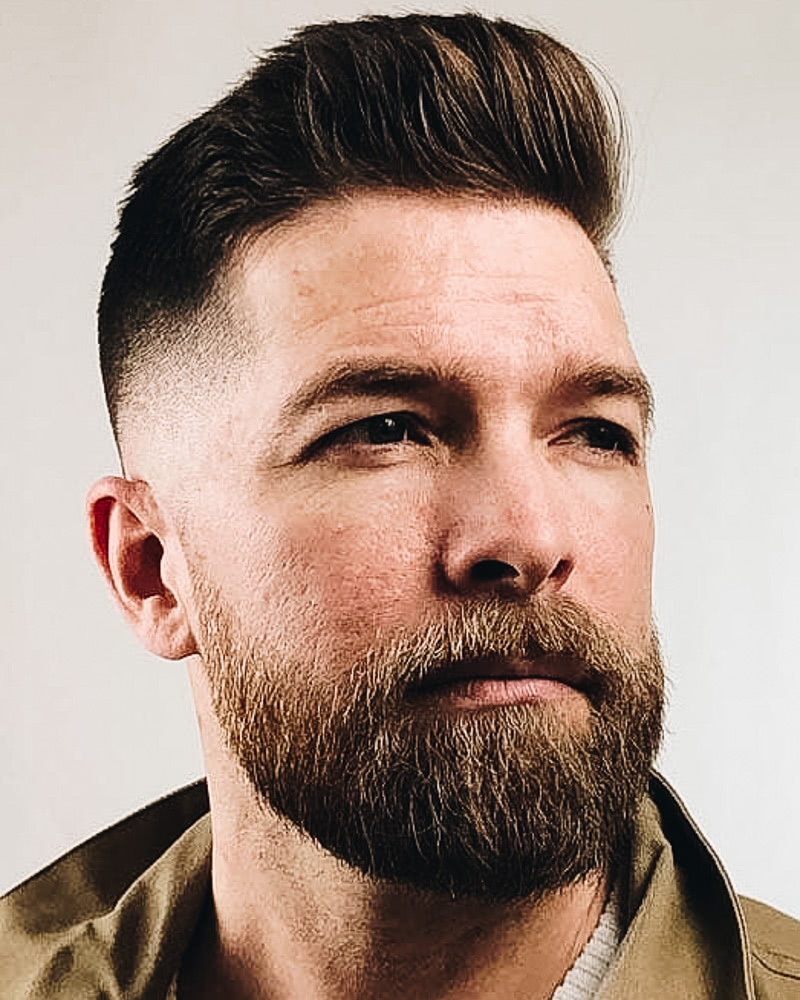 High And Tight
The high and tight features fading sides with a slightly longer top crown. It's another classic military hairstyle, between a buzz cut and a crew cut.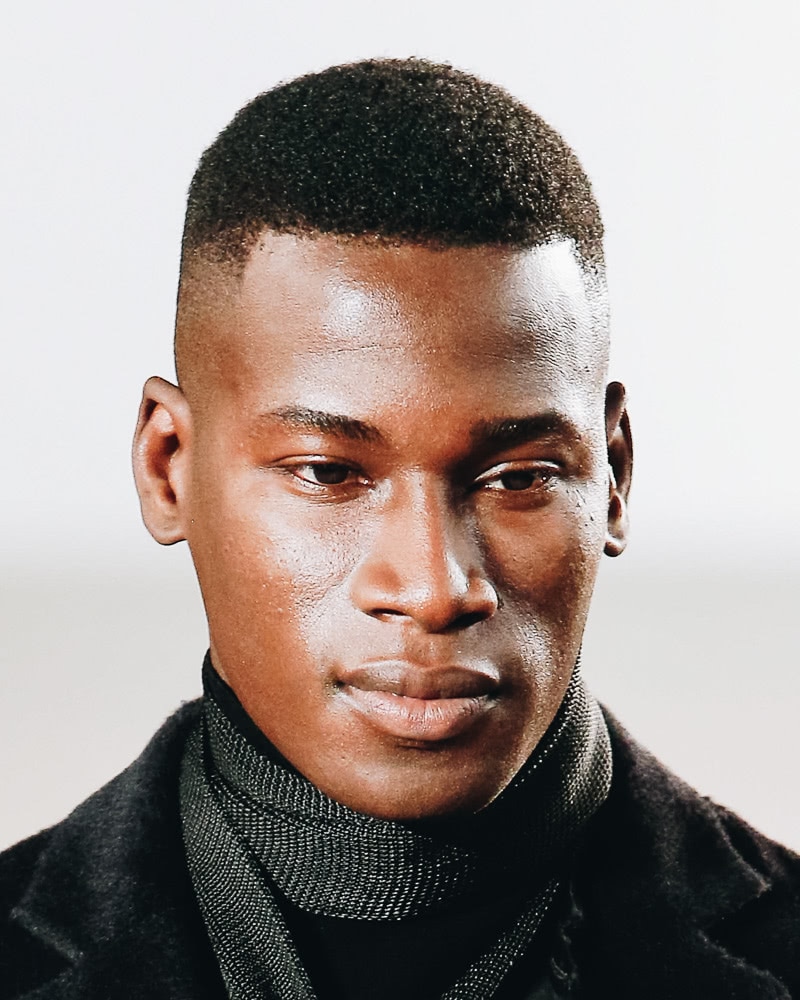 French Crop With High Fade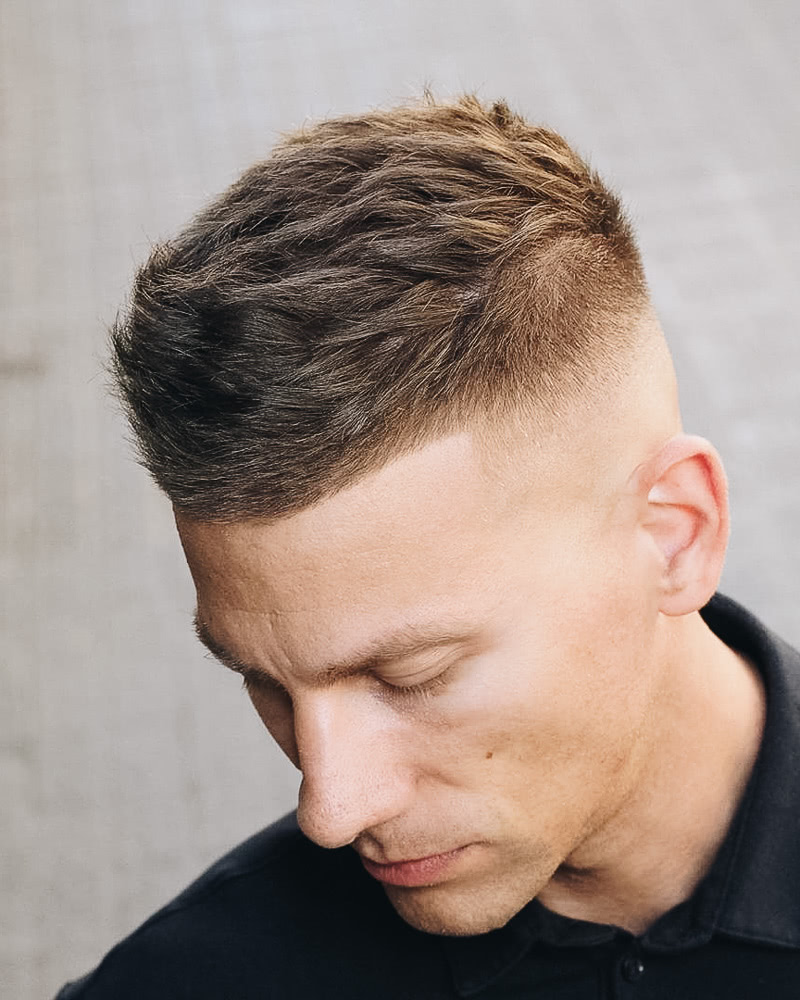 Classic Caesar Cut
The classic Caesar cut is a traditional yet more edgy hairstyle to maintain.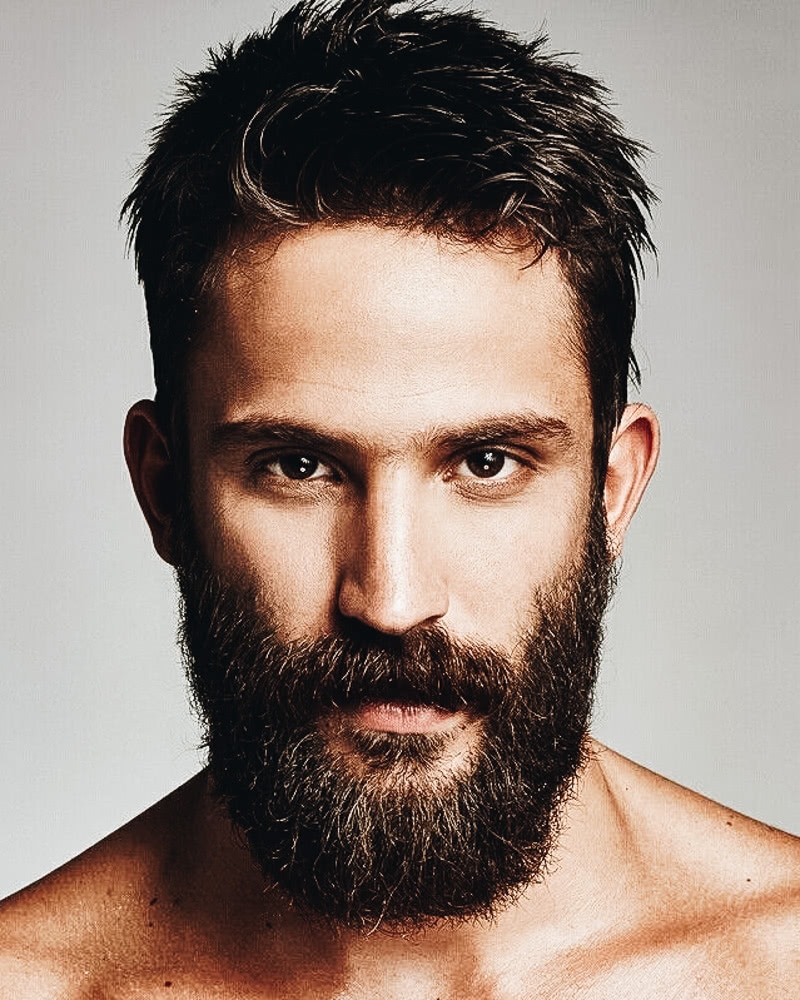 Short Buzz Cut
If the buzz cut isn't short enough for you, try this variation with a shorter hair length on your clippers.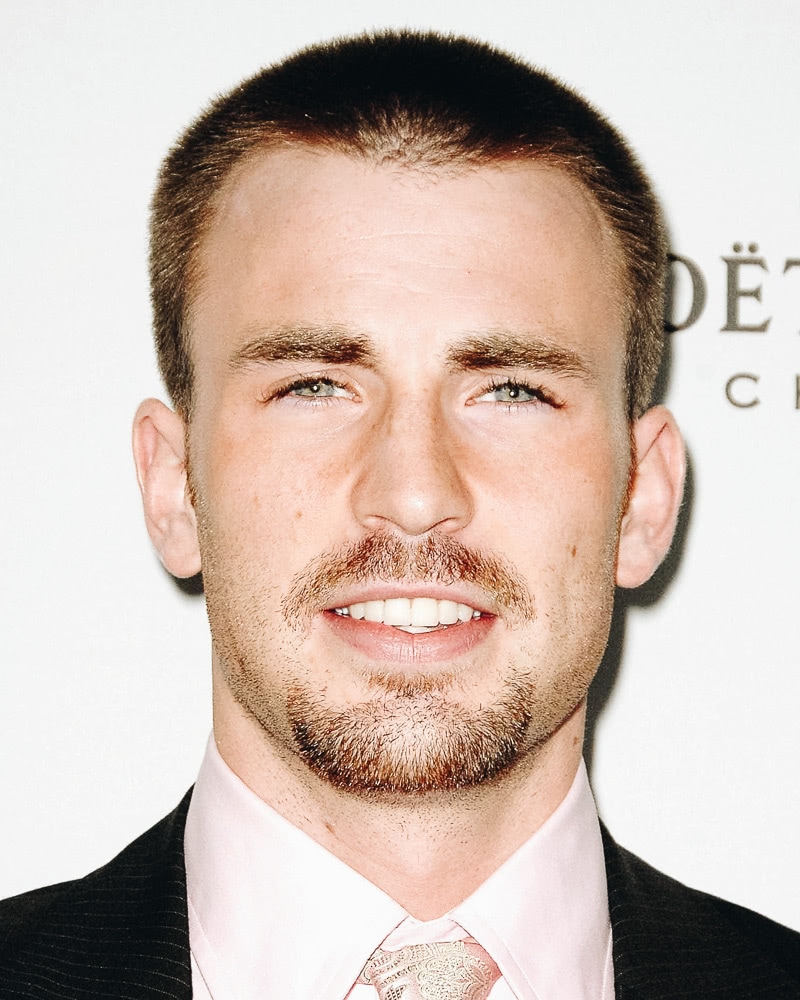 Tapered Sides With Blowout Top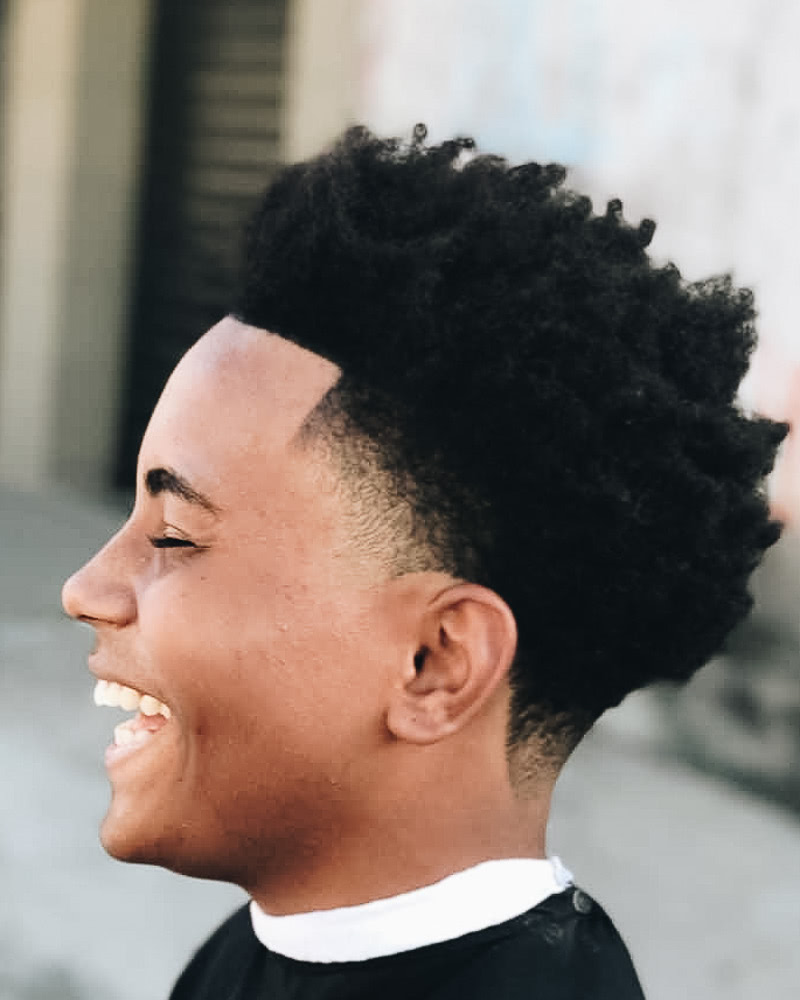 French Crop With Low Fade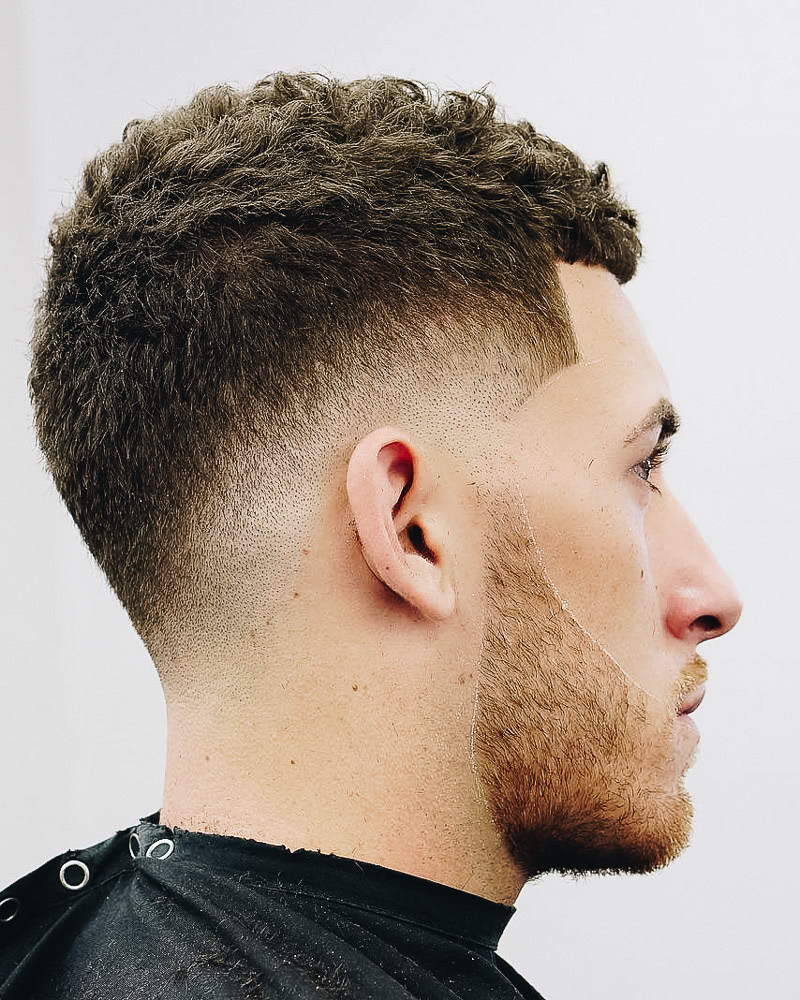 Caesar With Side Part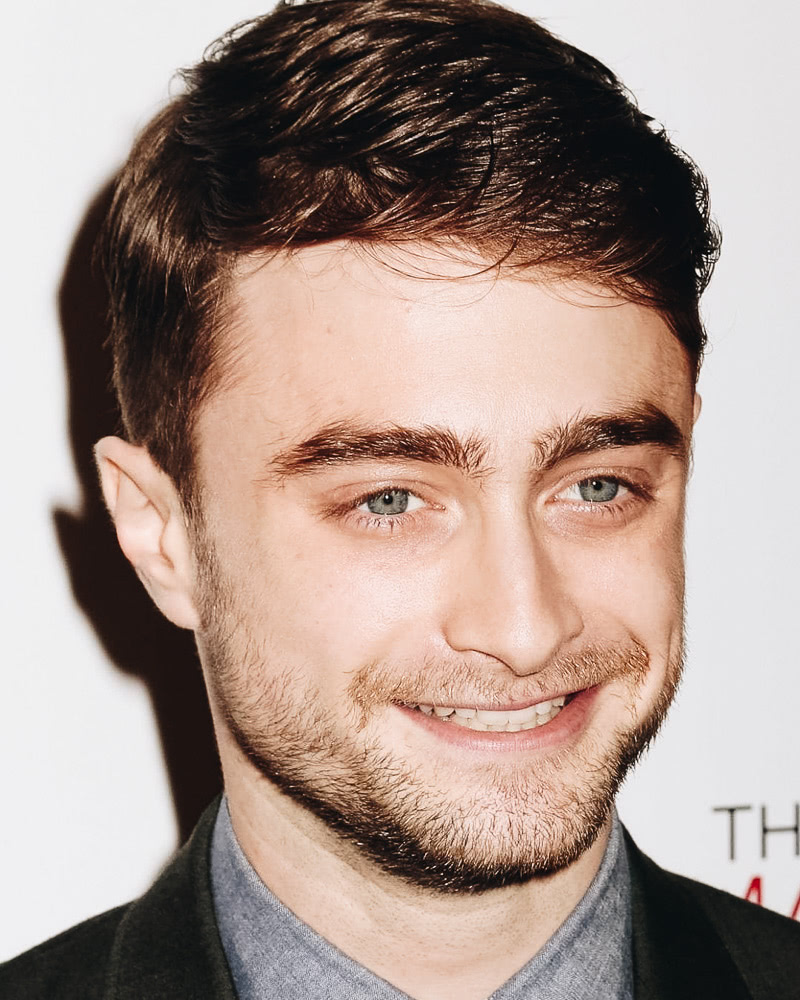 Messy French Crop
This style works particularly well if you have straight hair.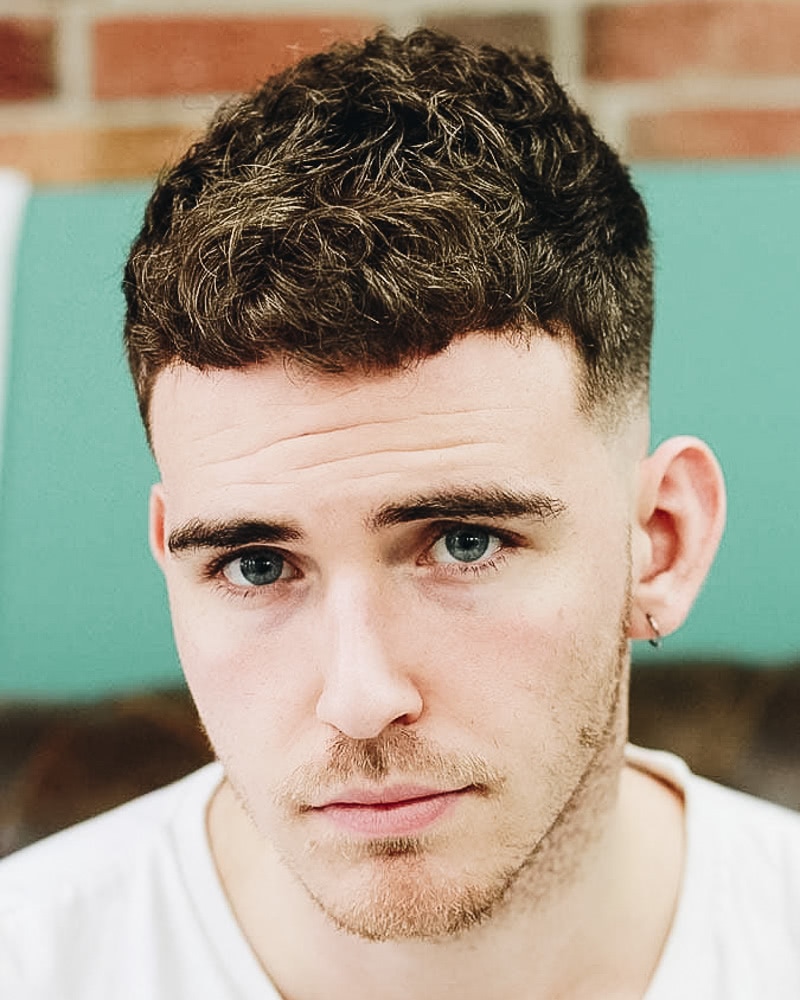 Short Modern Quiff With Faded Sides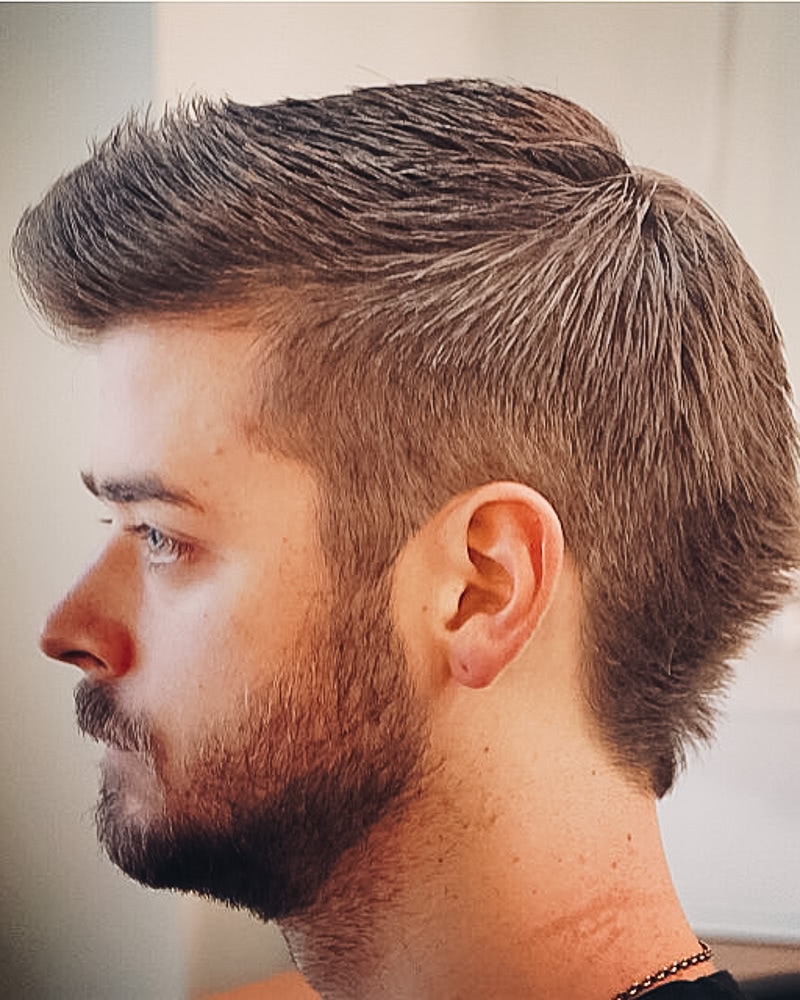 Fade With Spike
A Fade hairstyle with spikes at the top works well with thinning hair. It adds some volume and texture to your crown.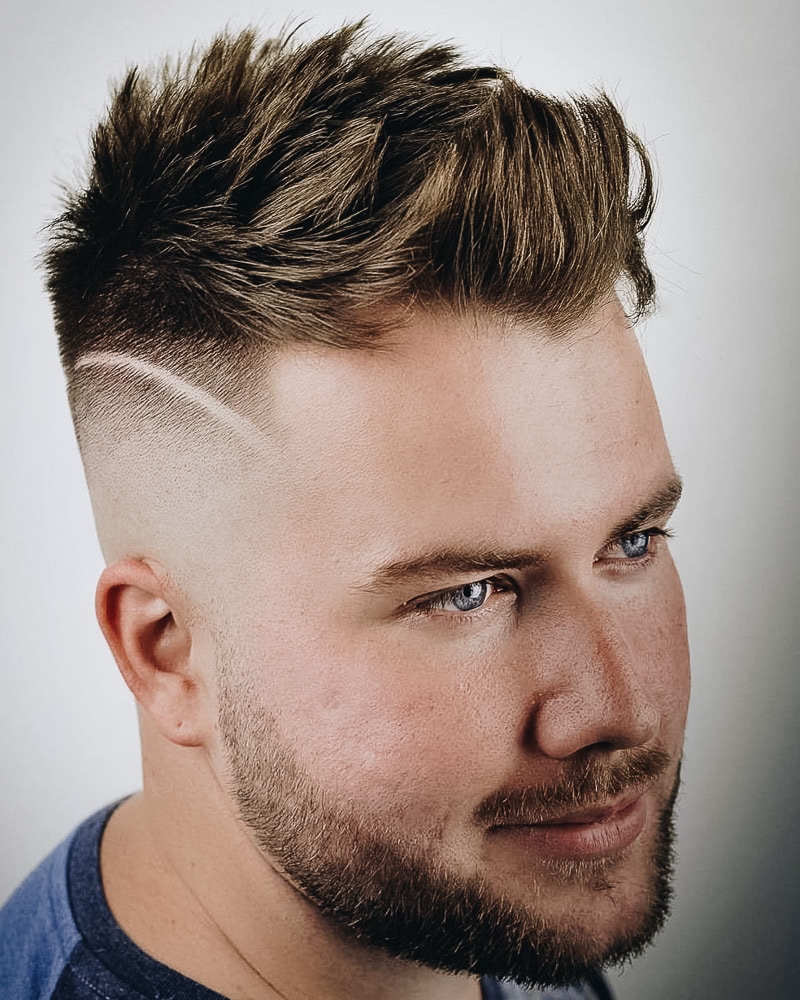 Spiky With Side Part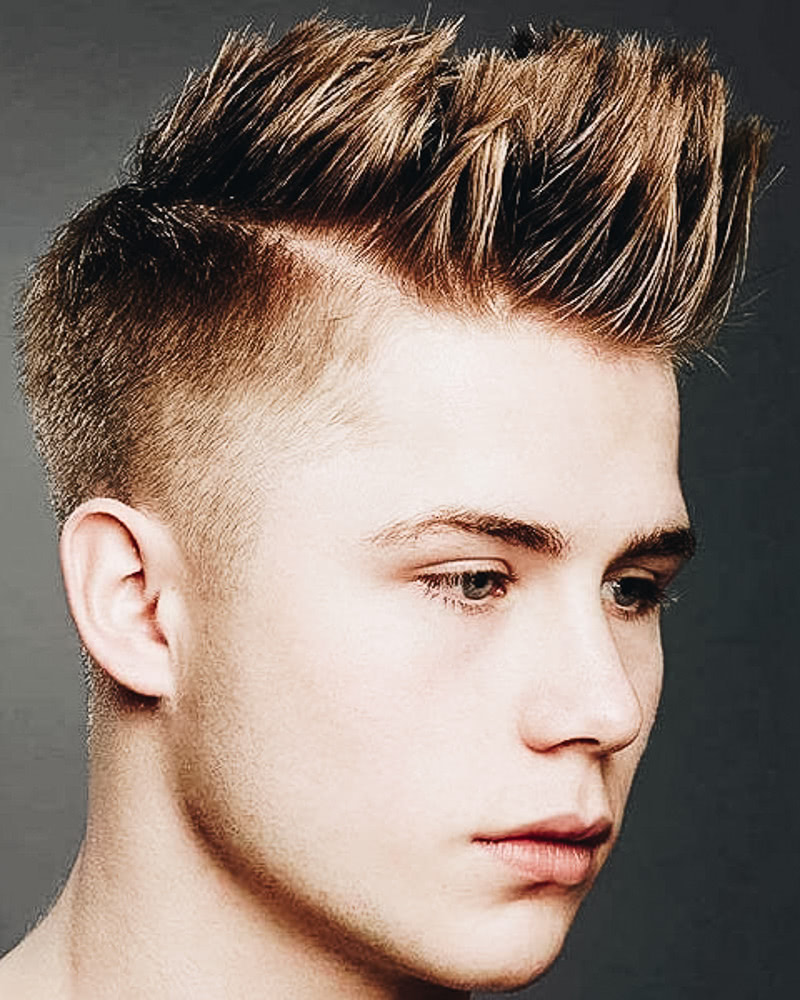 Classic French Crop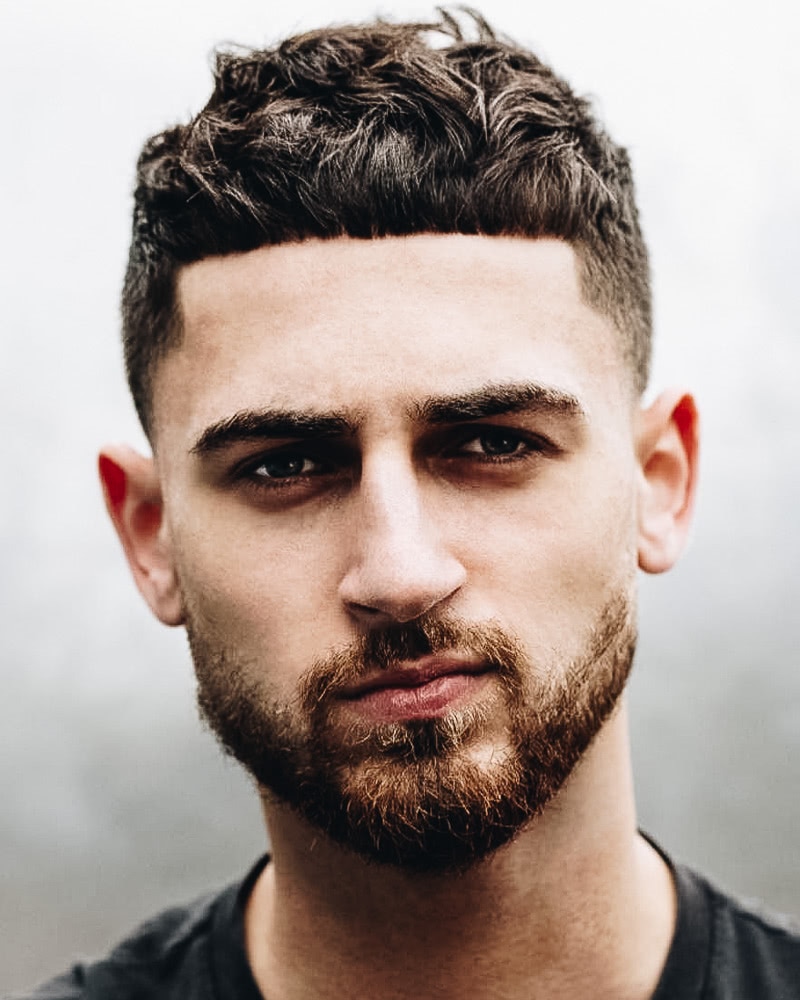 Hard Line Undercut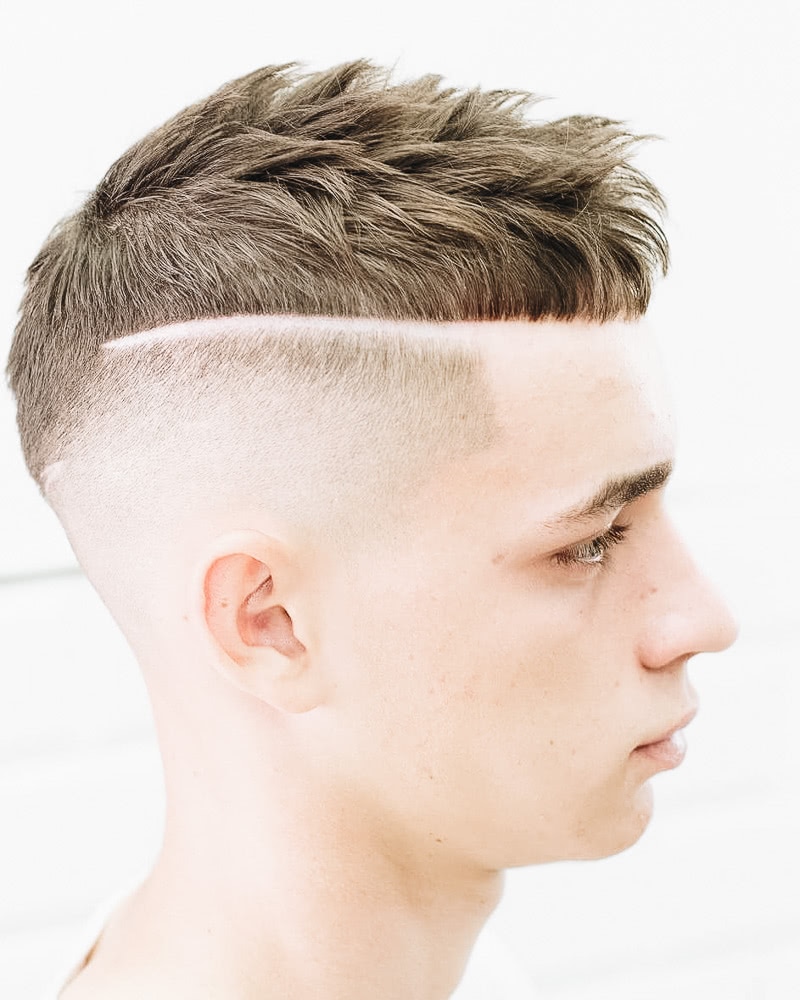 Hard Part
Also called the Dapper Side Part, the hard line is shaved for a clear style. This requires regular trips to your barber to maintain the hard part.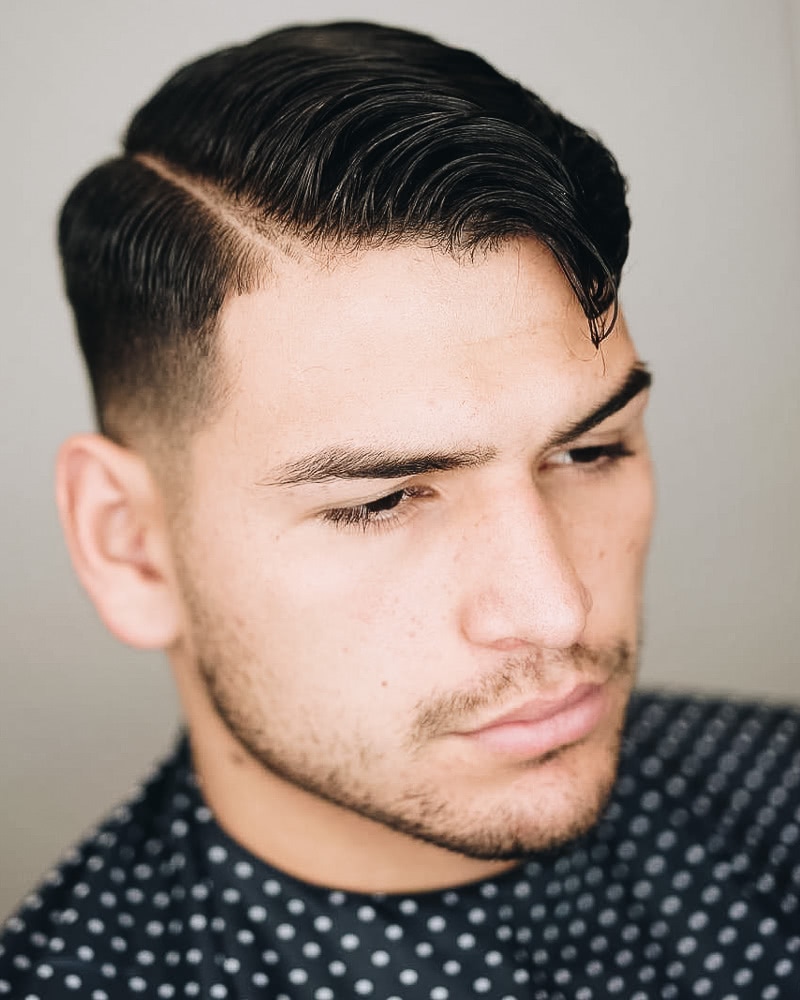 Side Part With Bangs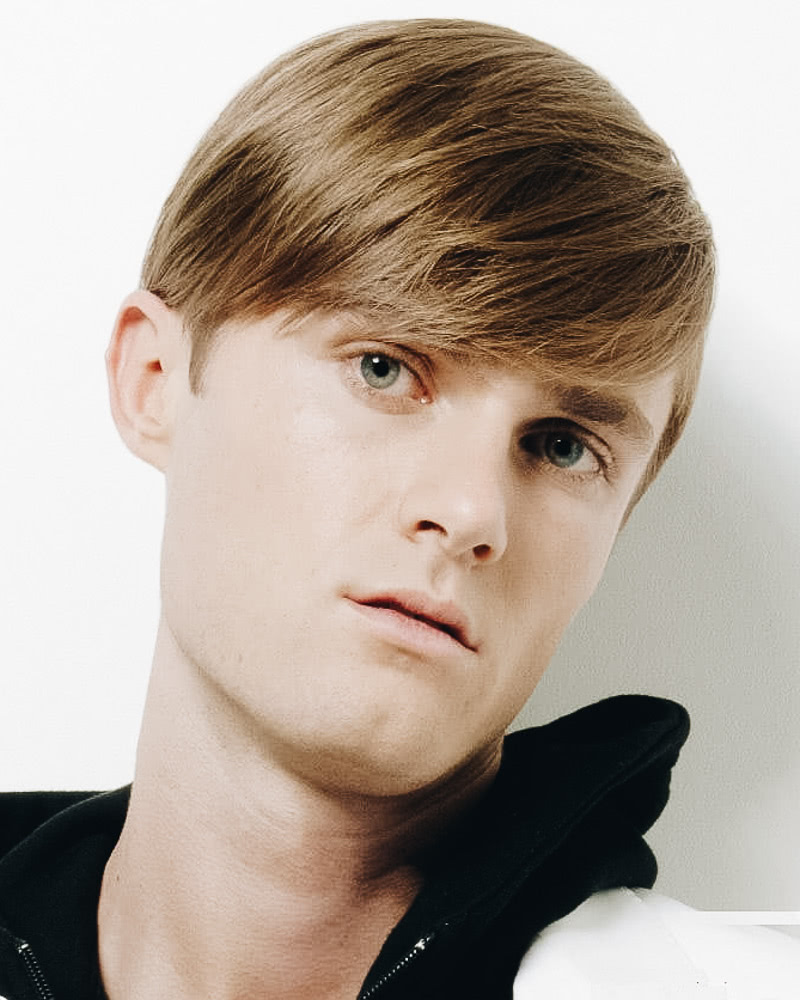 Textured Crop
The textured crop works great with men with wavy or curly hair.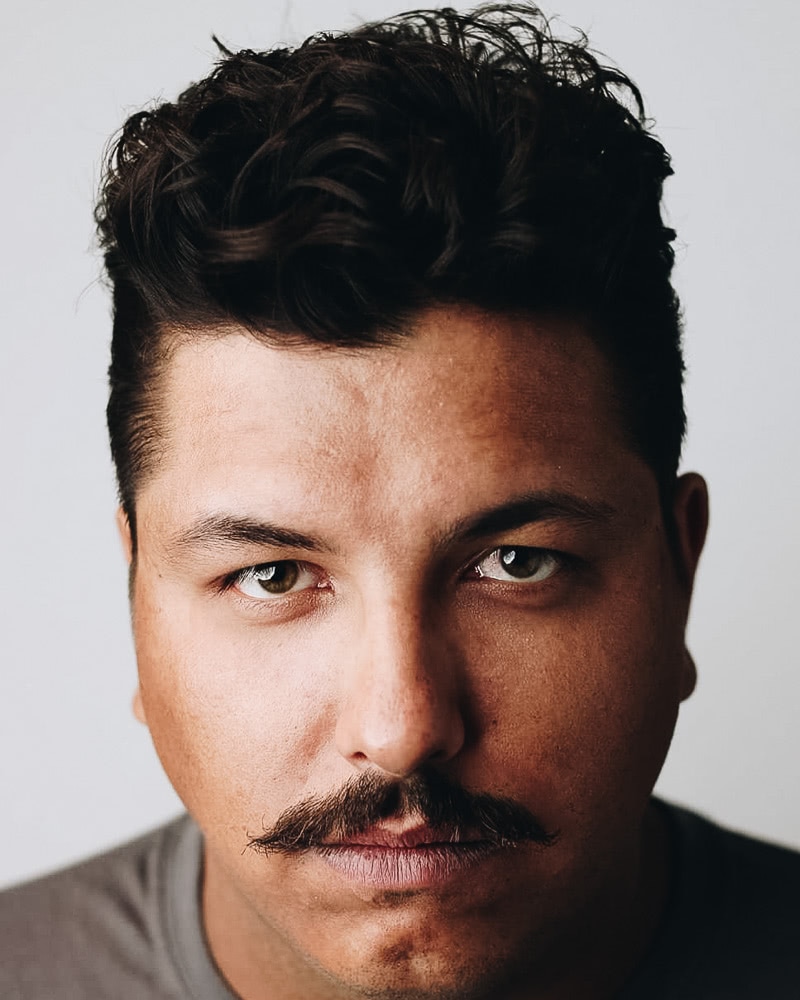 Classic Side Part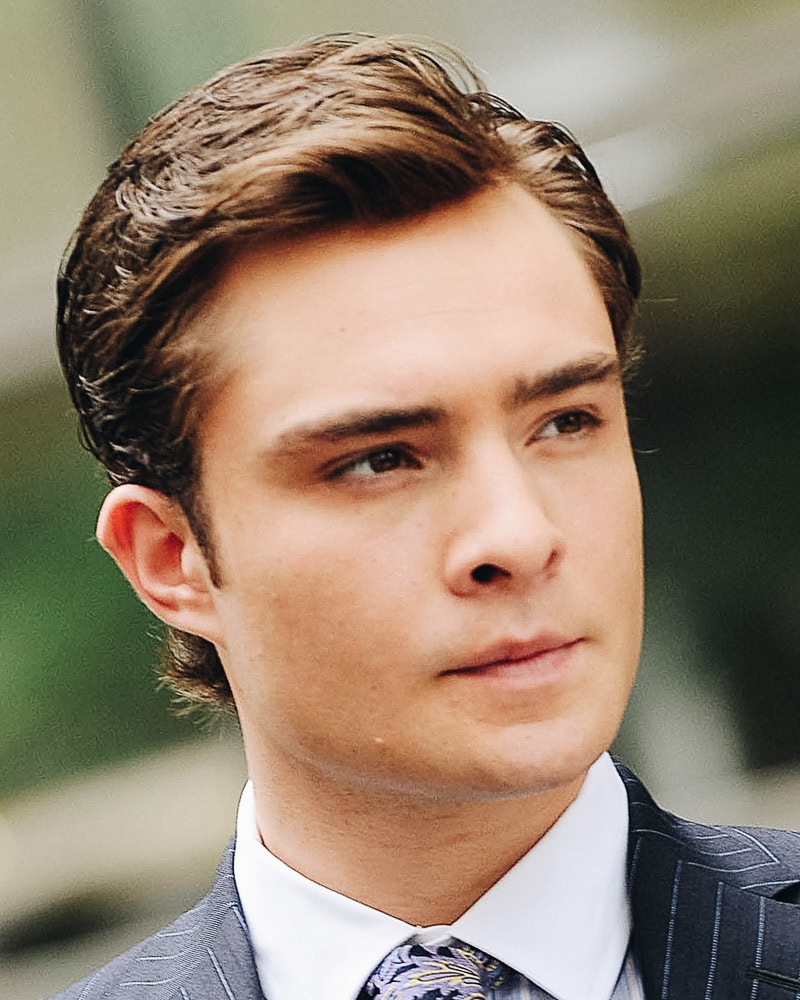 Buzz Cut With Shaved Design
Yet another take on the buzz cut, if your barber is an artist, this can work great for an edgy and sophisticated look. You'll need more work to maintain it though.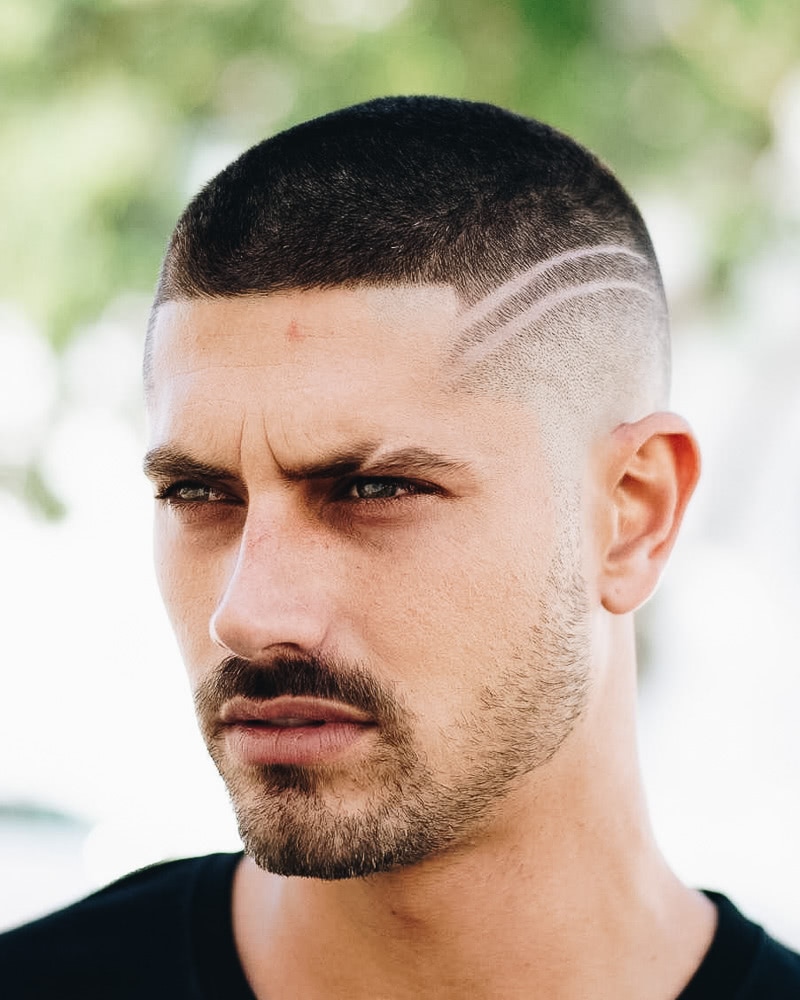 Butch Cut
The Butch Cut is even shorter than the Buzz Cut. It's perfect for bald guys or men with thinning hairlines.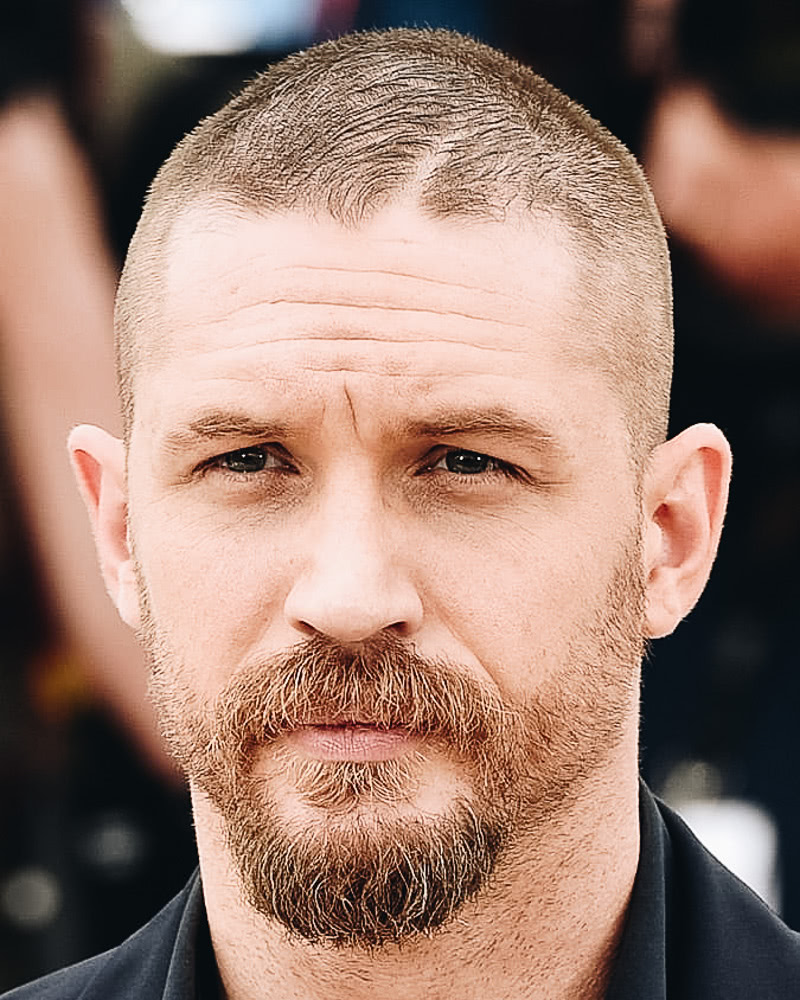 Fringe With Front Wavy Hair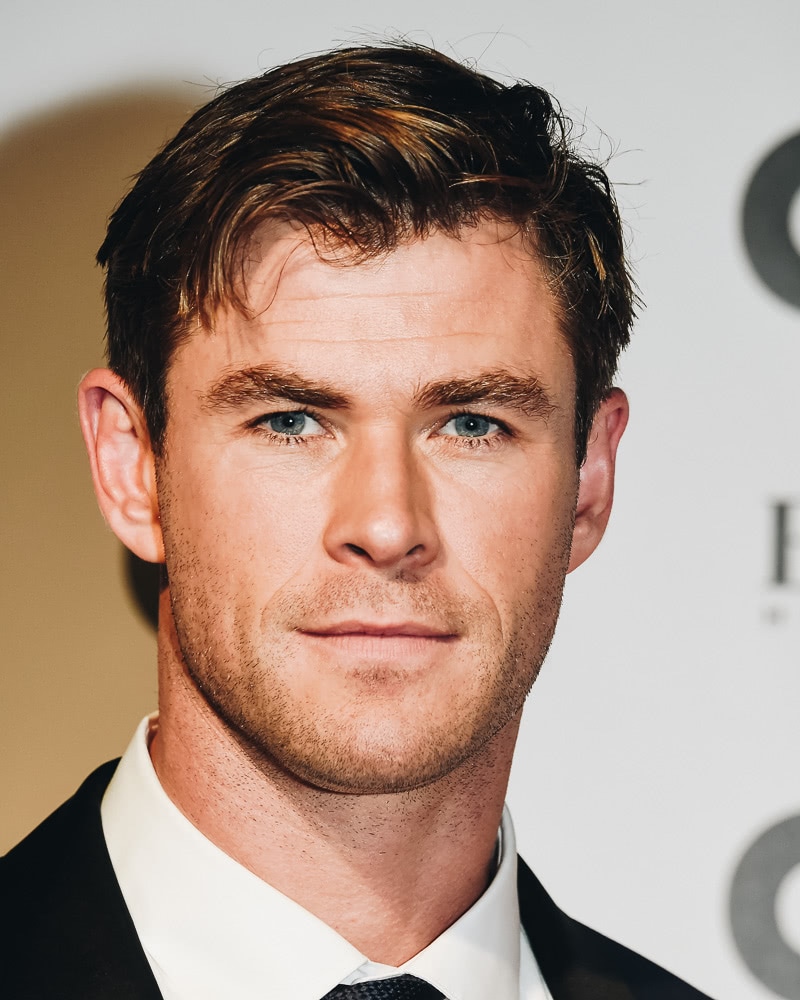 Fade With Long Bangs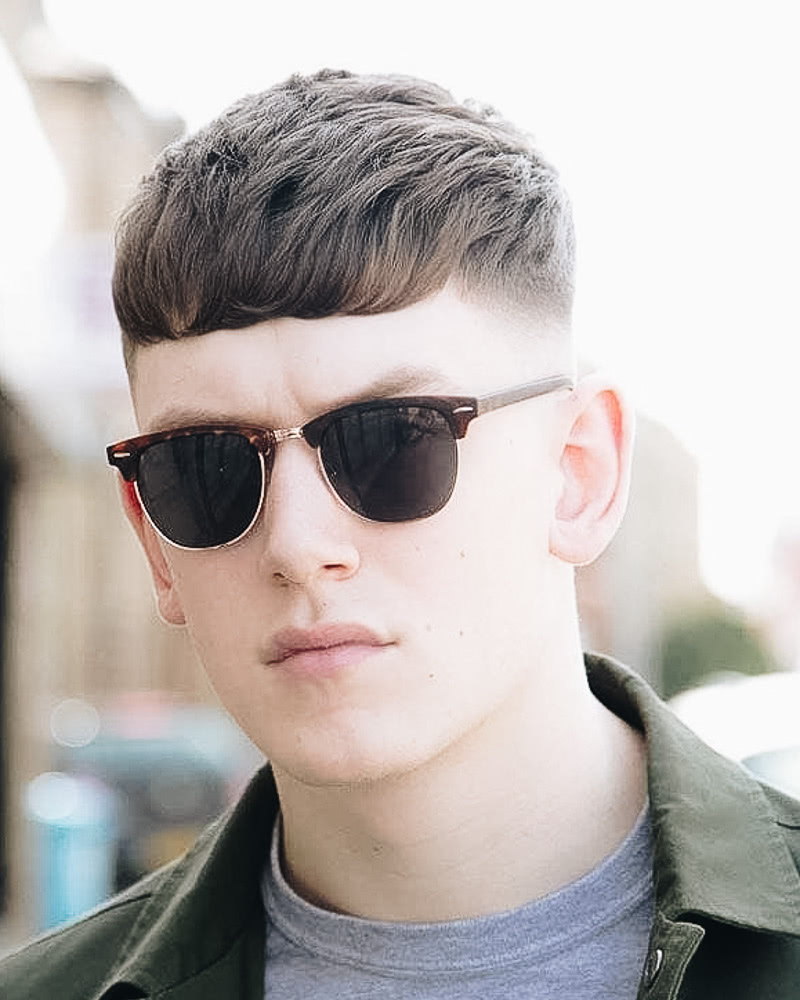 Induction Cut
The Induction Cut is the shortest possible hairstyle without using a blade to shave your head. The haircut names come from its military history as it's the first haircut traditionally given to new army recruits.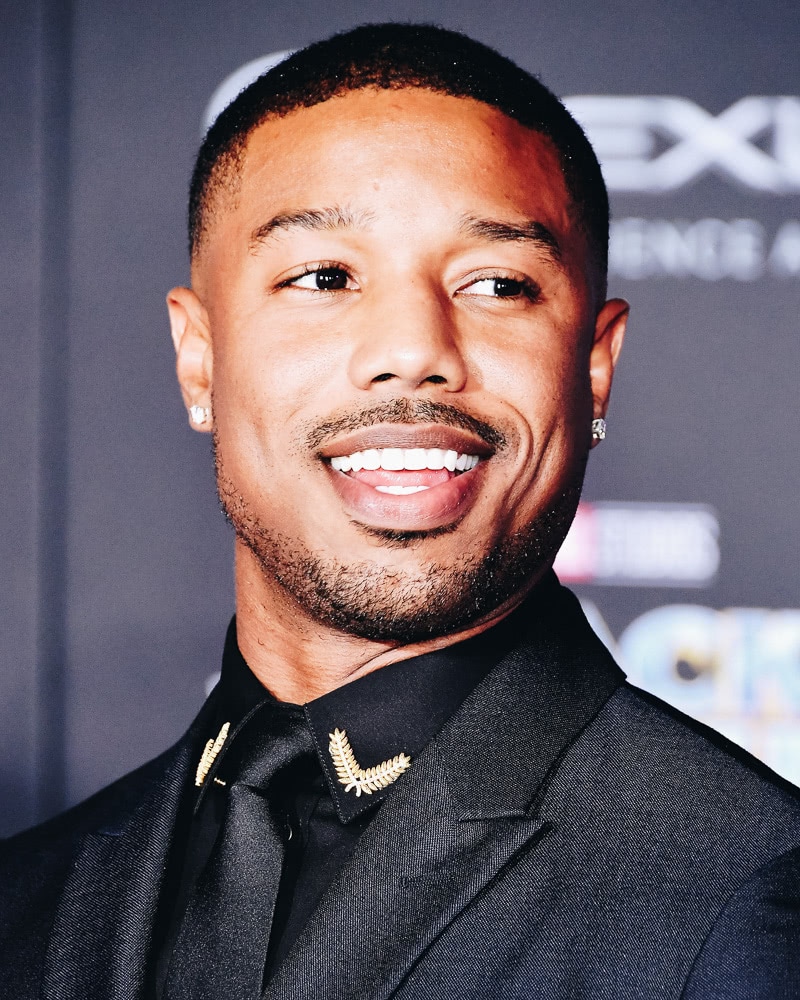 Low Fade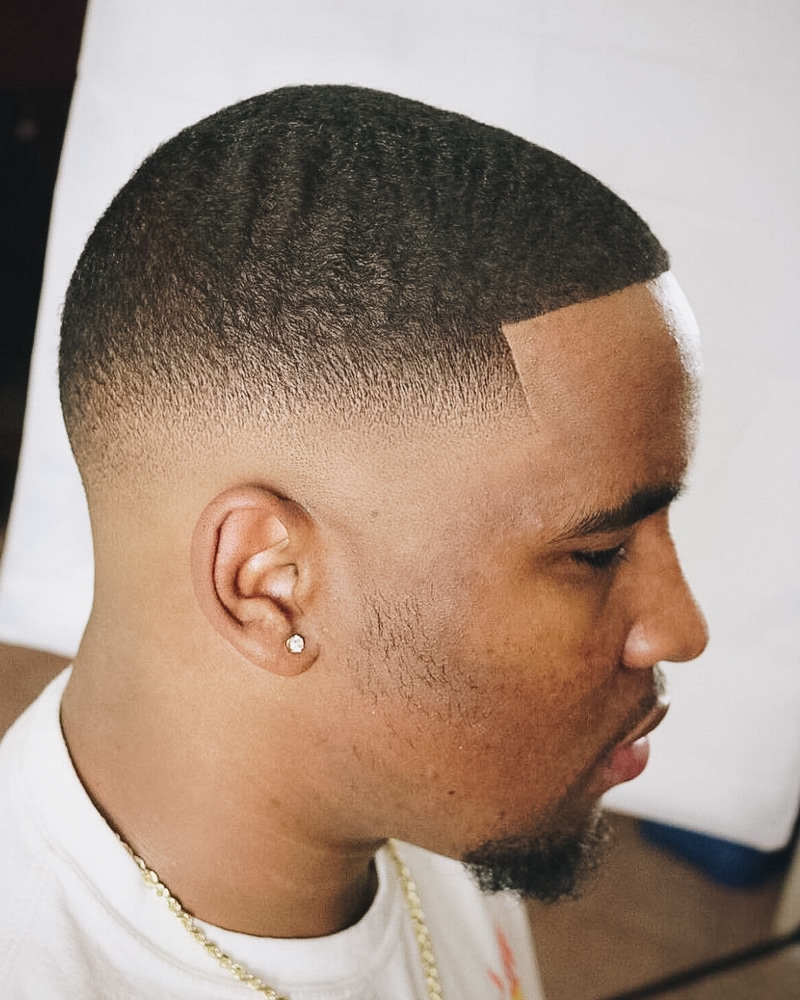 Modern Quiff With Undercut Sides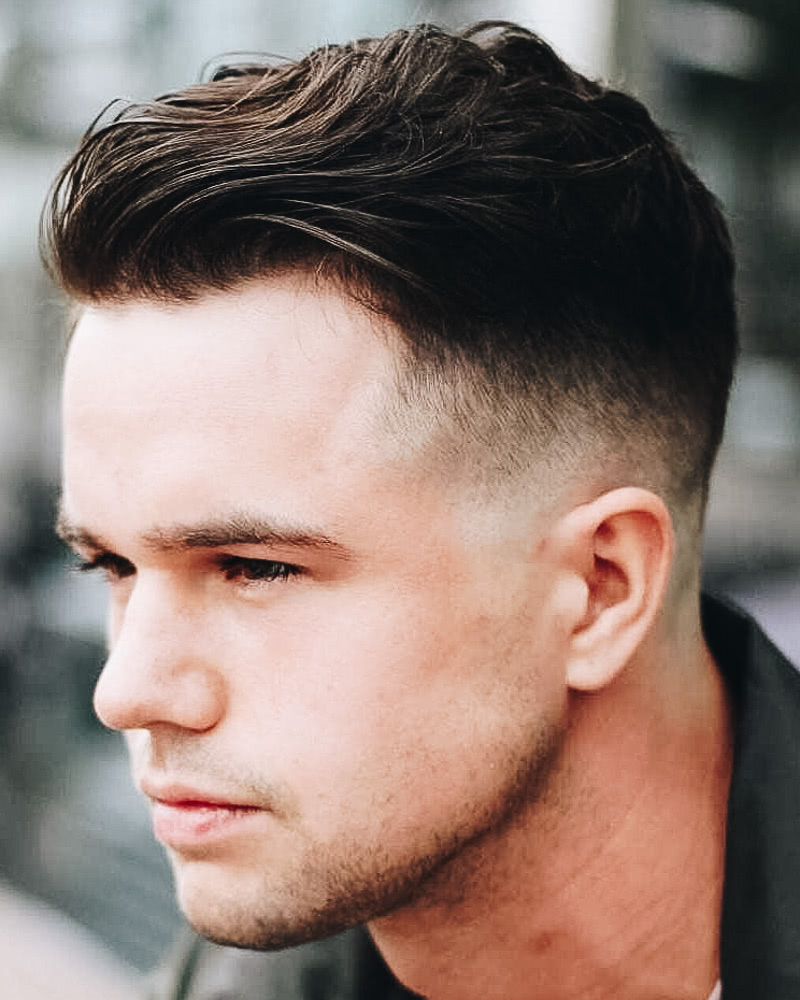 Curly Quiff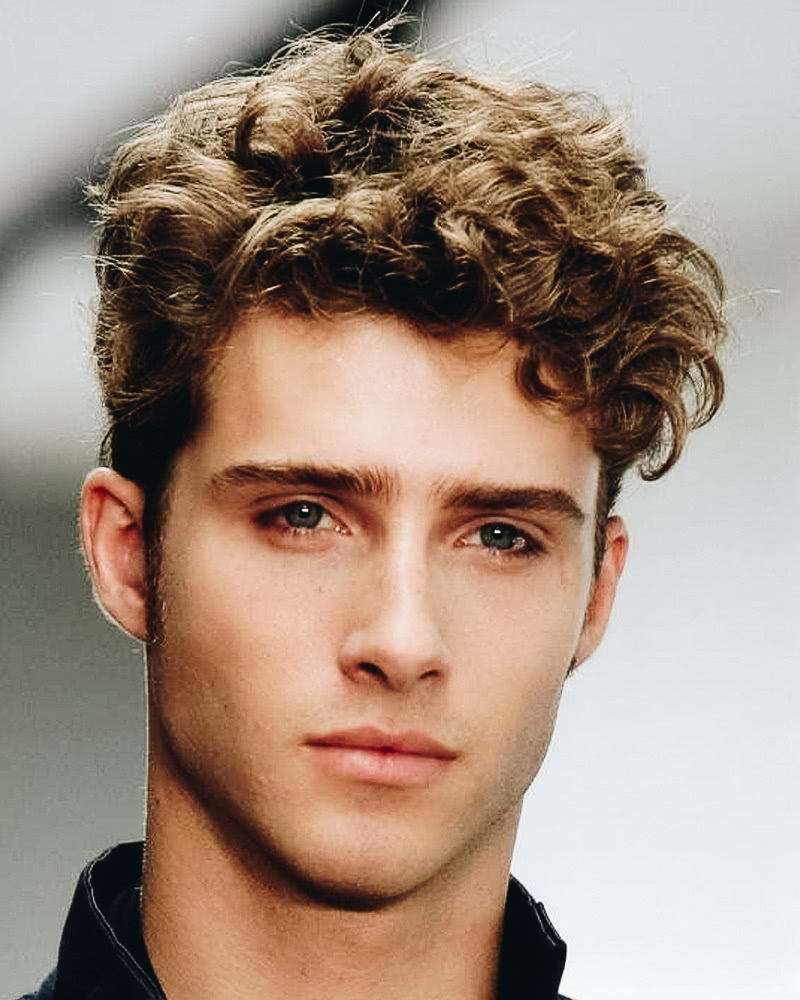 Comb-Over Low Fade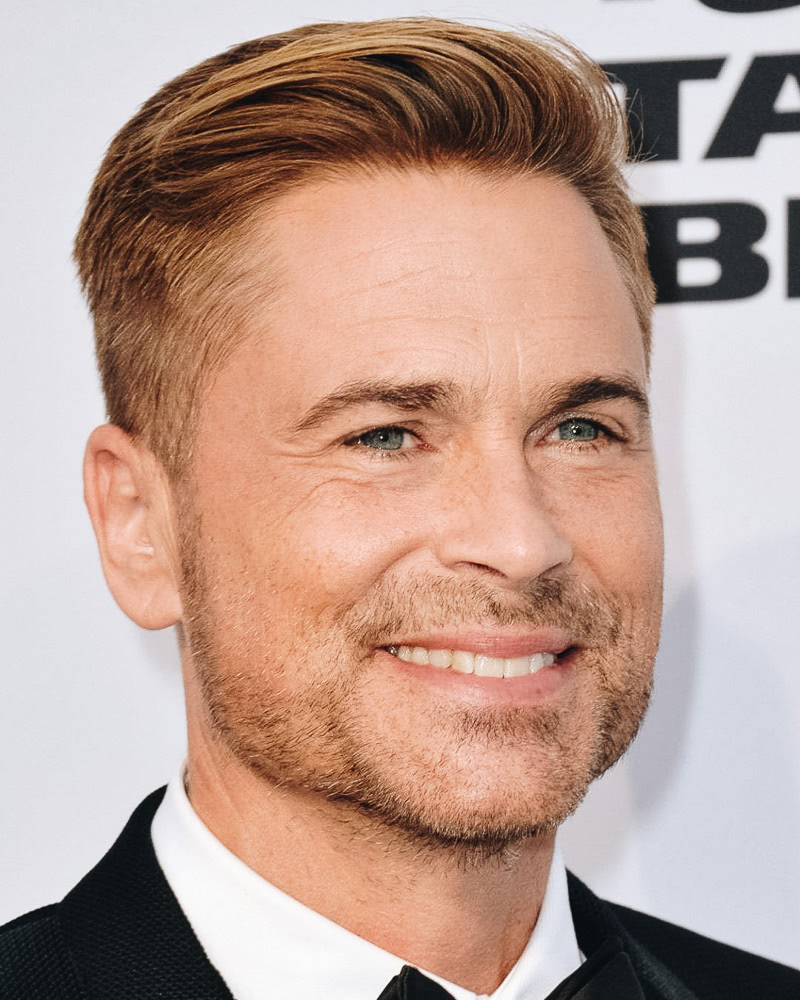 Slicked Back With Side Part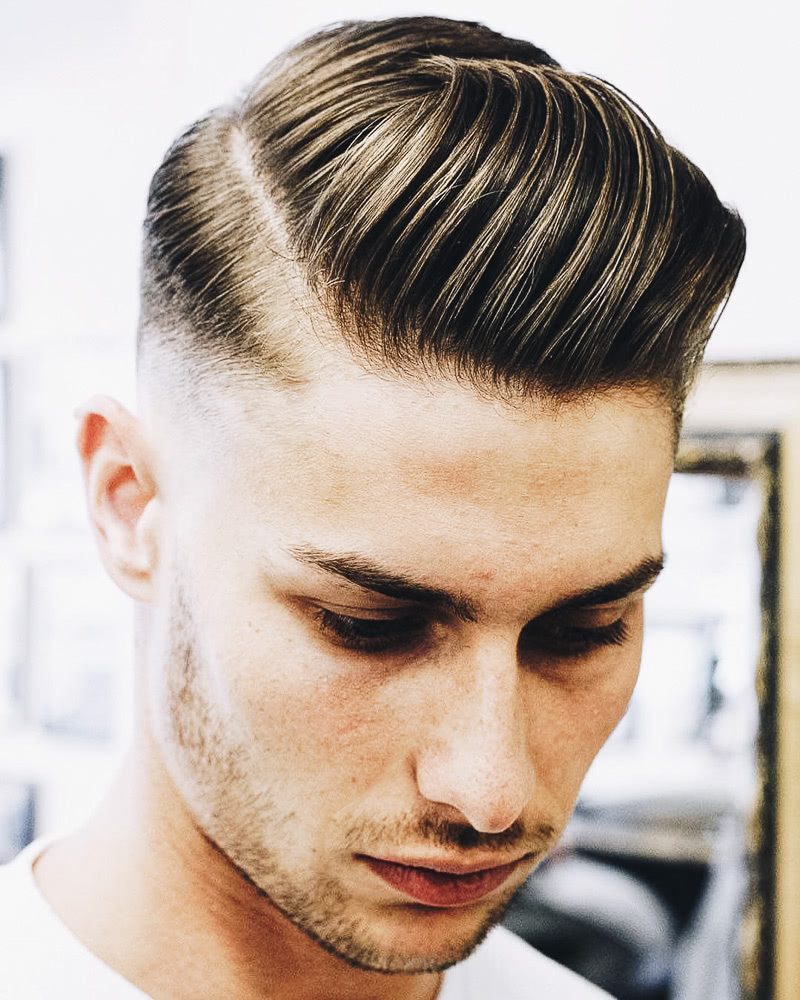 Curly Fringe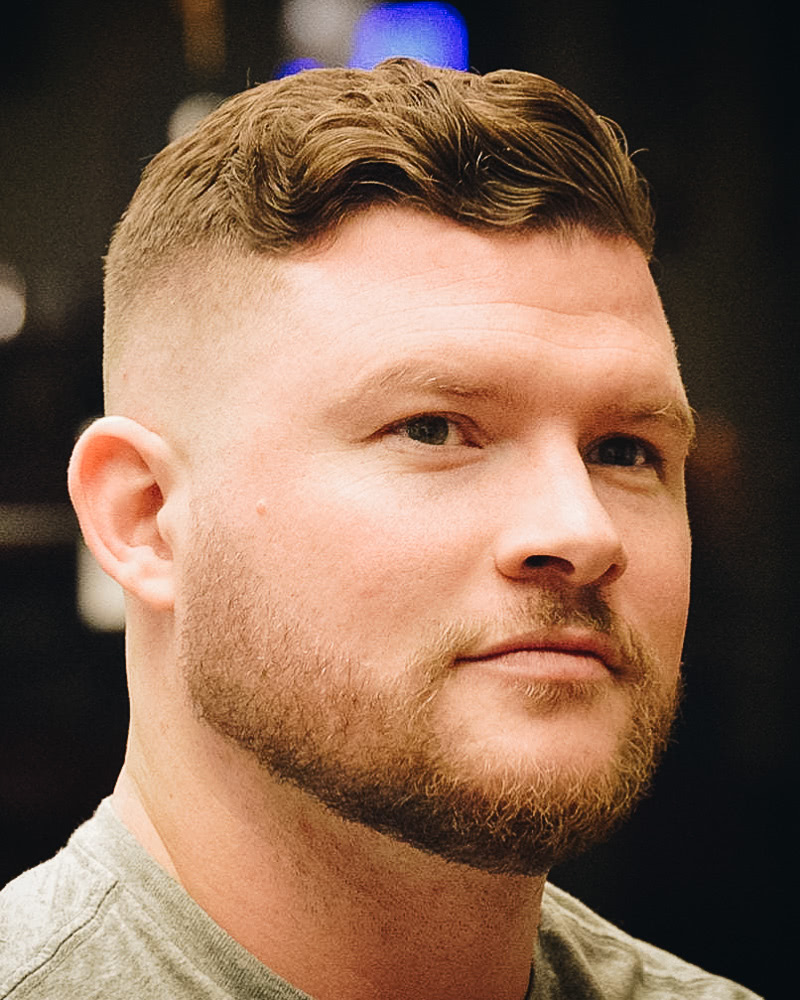 High-Top Fauxhawk
The High-top Fauxhawk works great for short men to give the impression to be taller.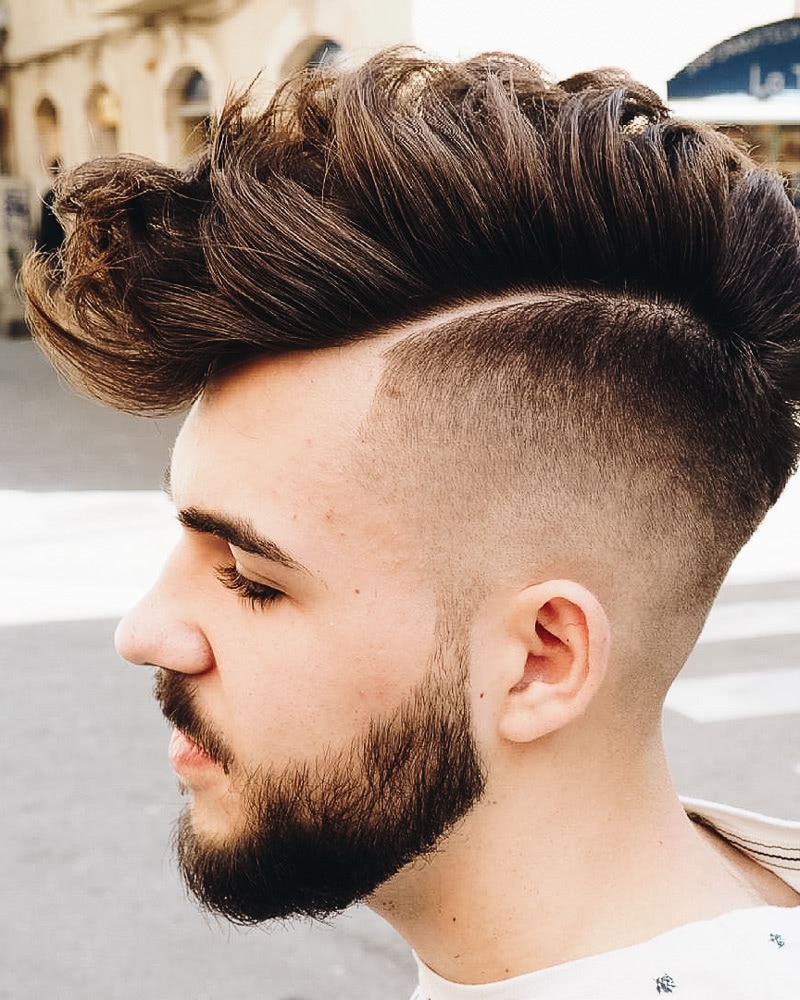 High-Top Fade
The High-top Fade is a variation of the fauxhawk. It also works well for short men.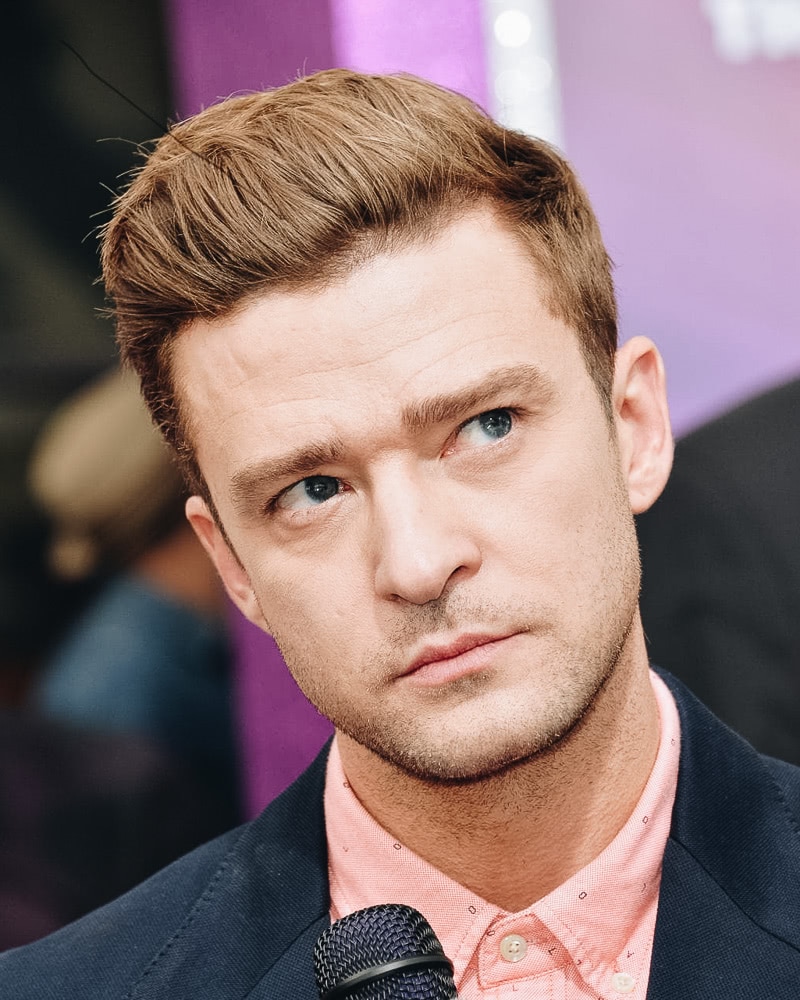 Messy Undercut With Bangs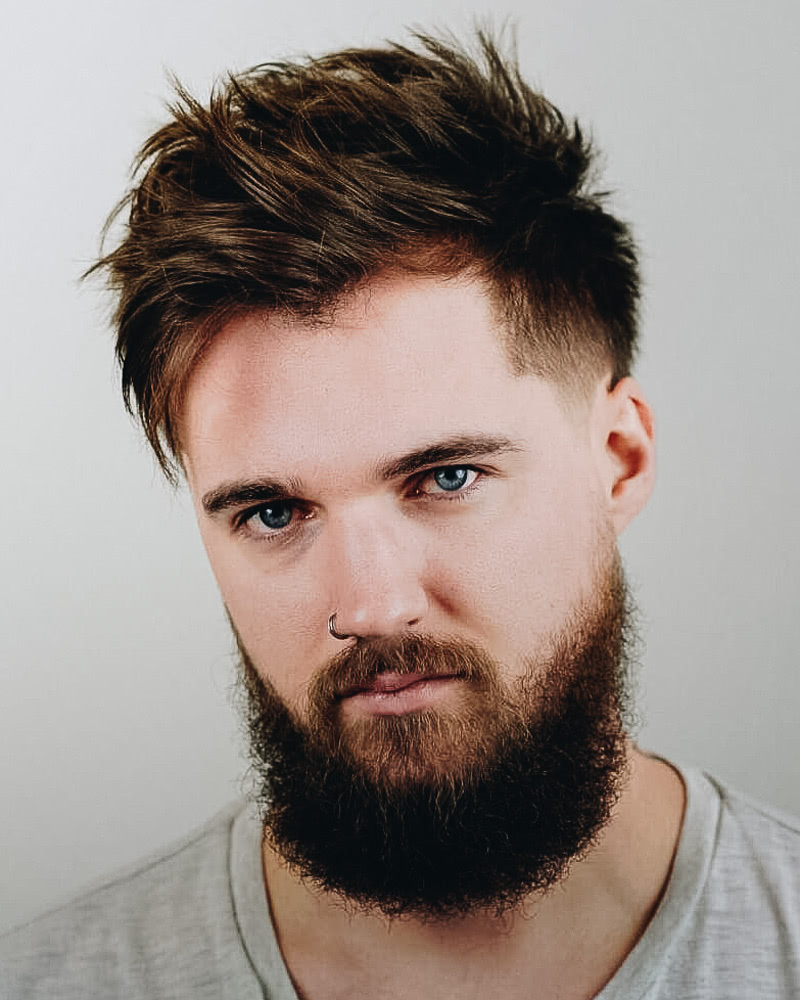 Slicked Back Undercut
The Slicked Back Undercut is trendy and easy to pull off, but you'll need to apply more pomade in the morning to maintain the structure.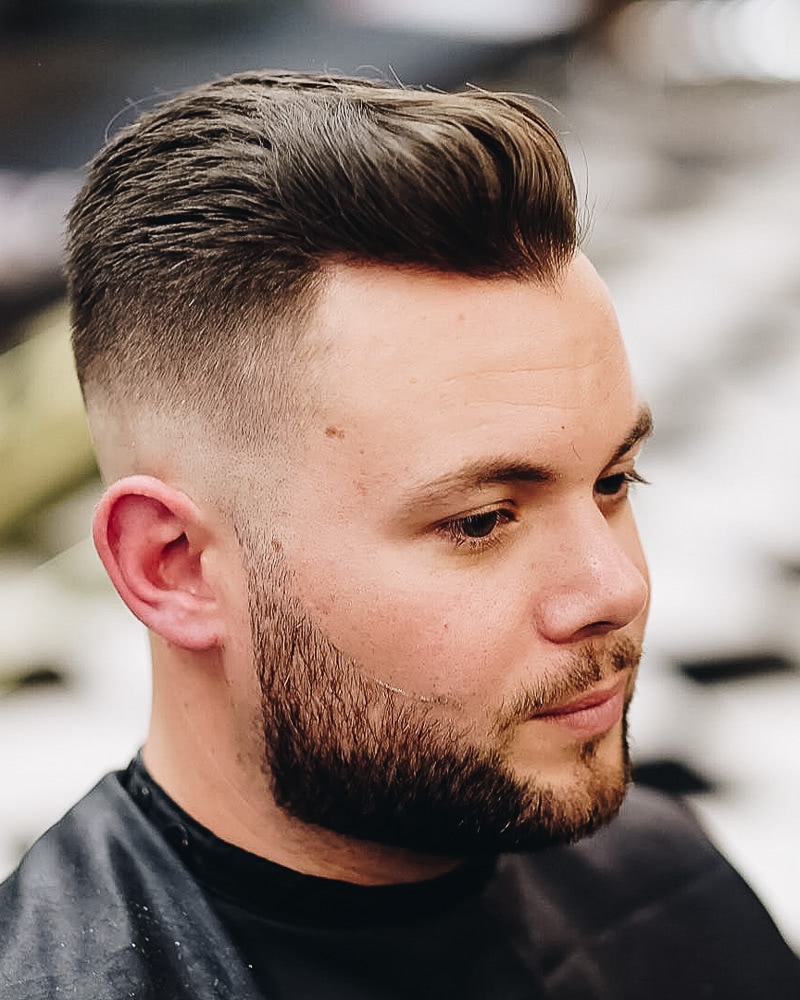 Classic Pompadour
A vintage hairstyle that is still relevant today. The Classic Pompadour can work well in a business context too if you want to show a bit of creativity and eccentricity.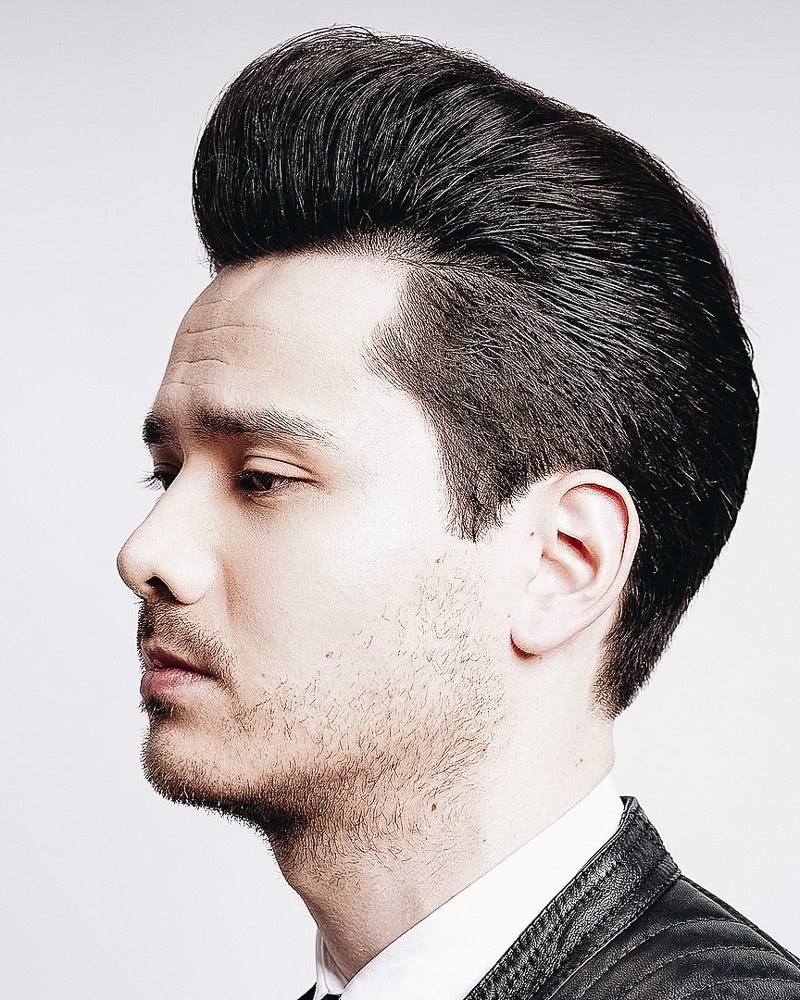 Disconnected Undercut
The Disconnected Undercut works particularly well for men with a long face shape.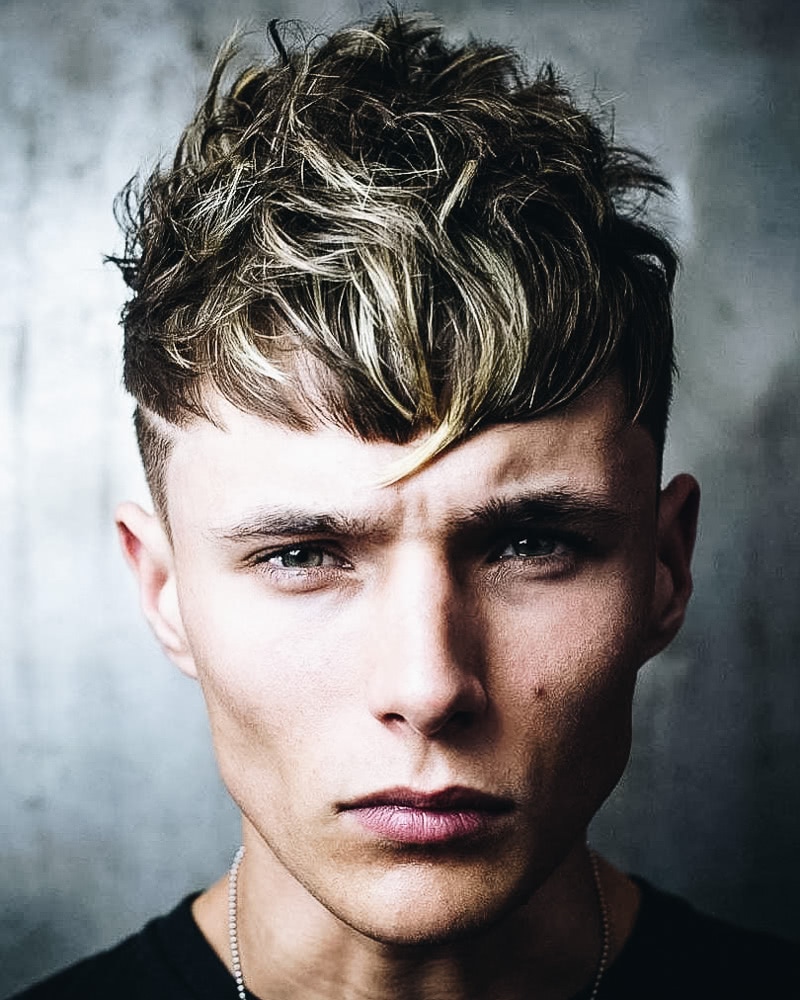 Flat Top
If you want a bit of a retro look, the Flat Top is still a great style today.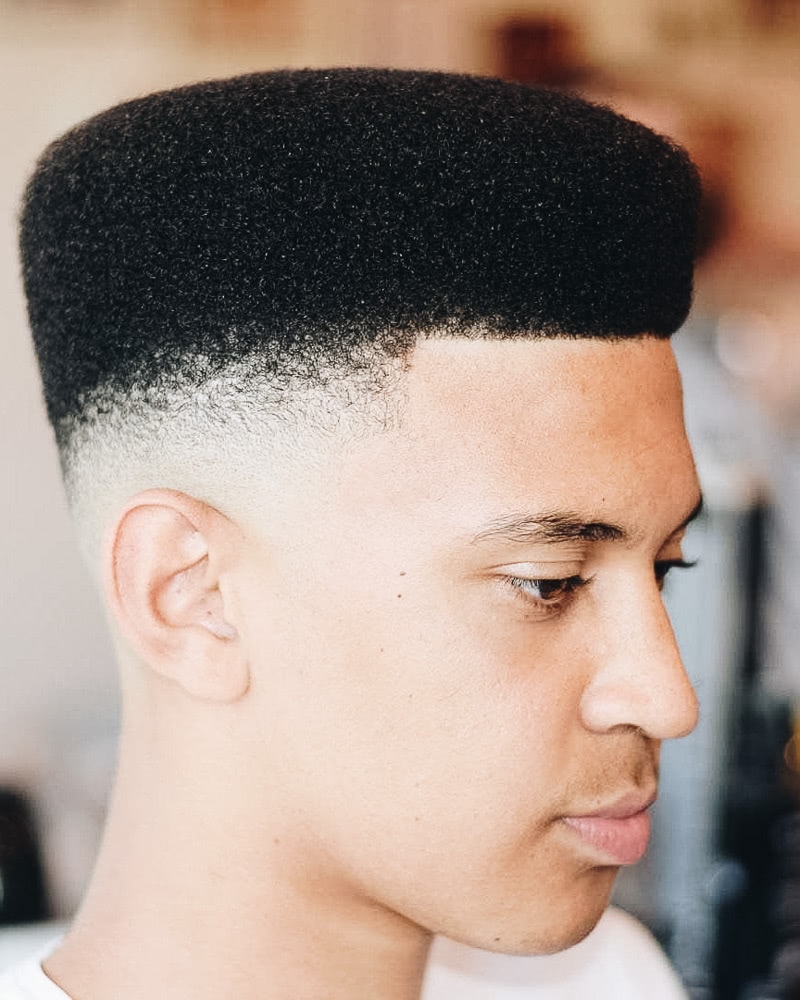 Short Caesar Cut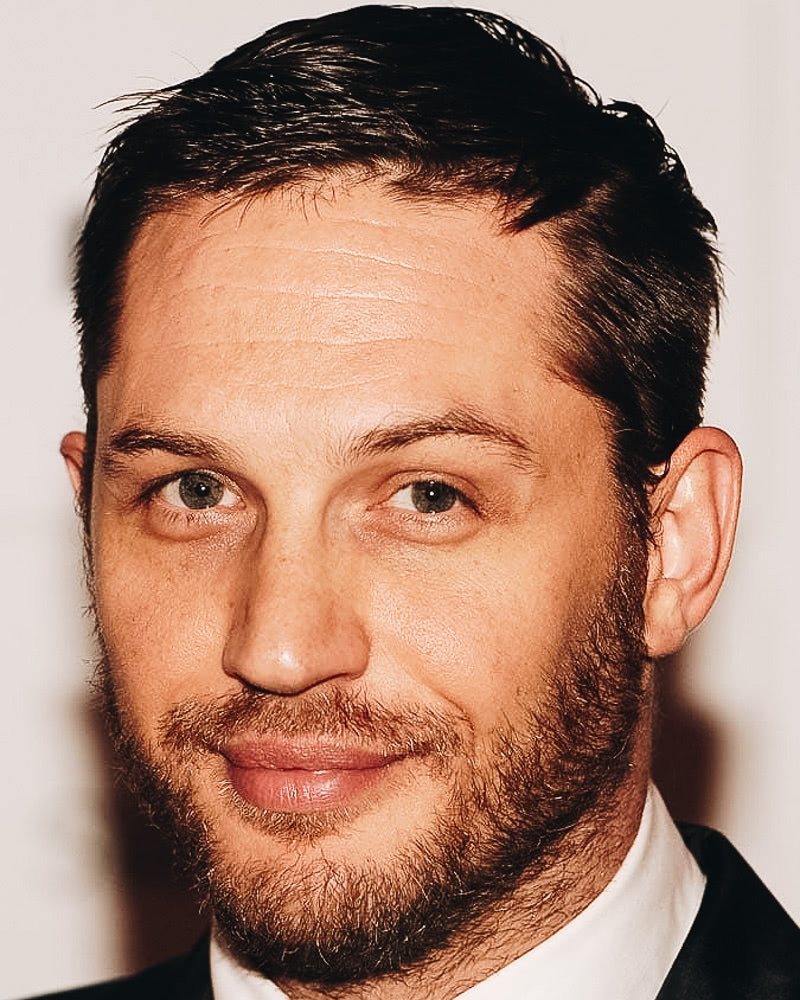 Structured Quiff Undercut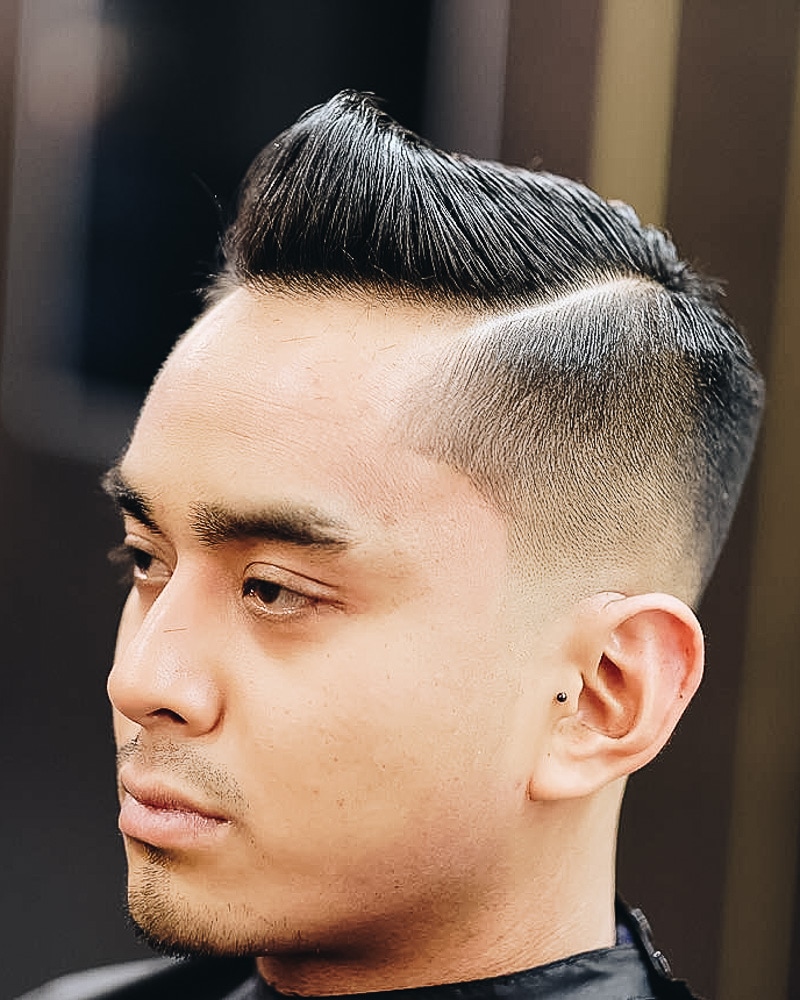 Textured Quiff
The Textured Quiff is basically a slightly messier version of the Structured Quiff Undercut. It's easier to maintain through the day and requires less pomade.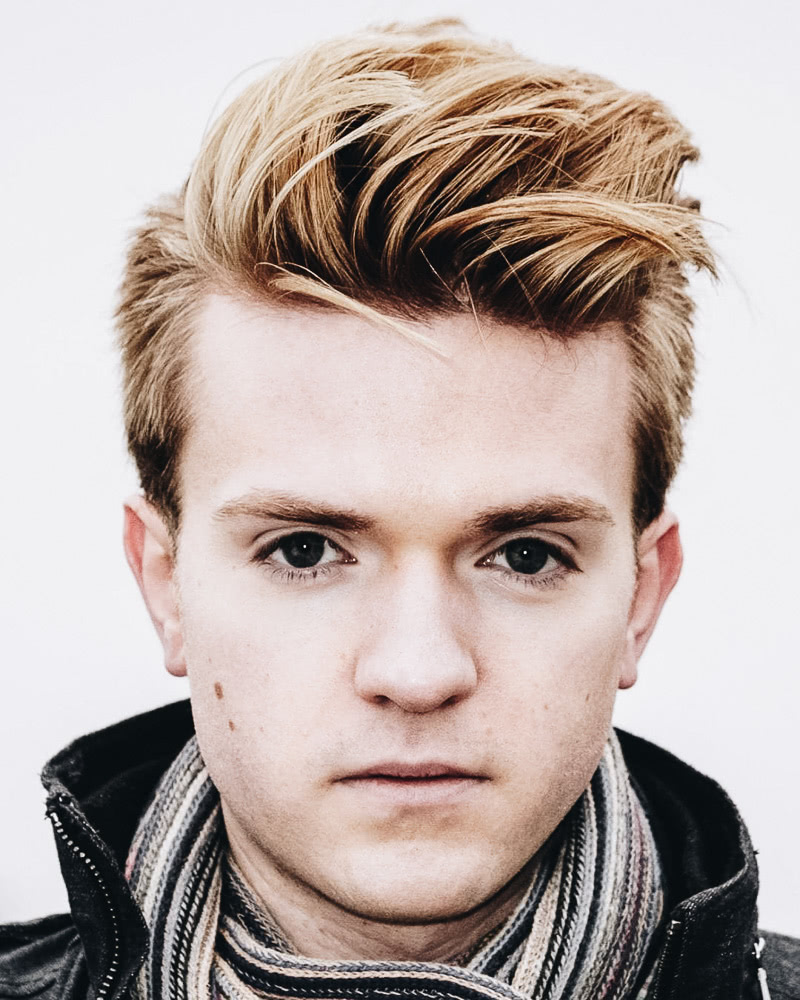 Bowl Cut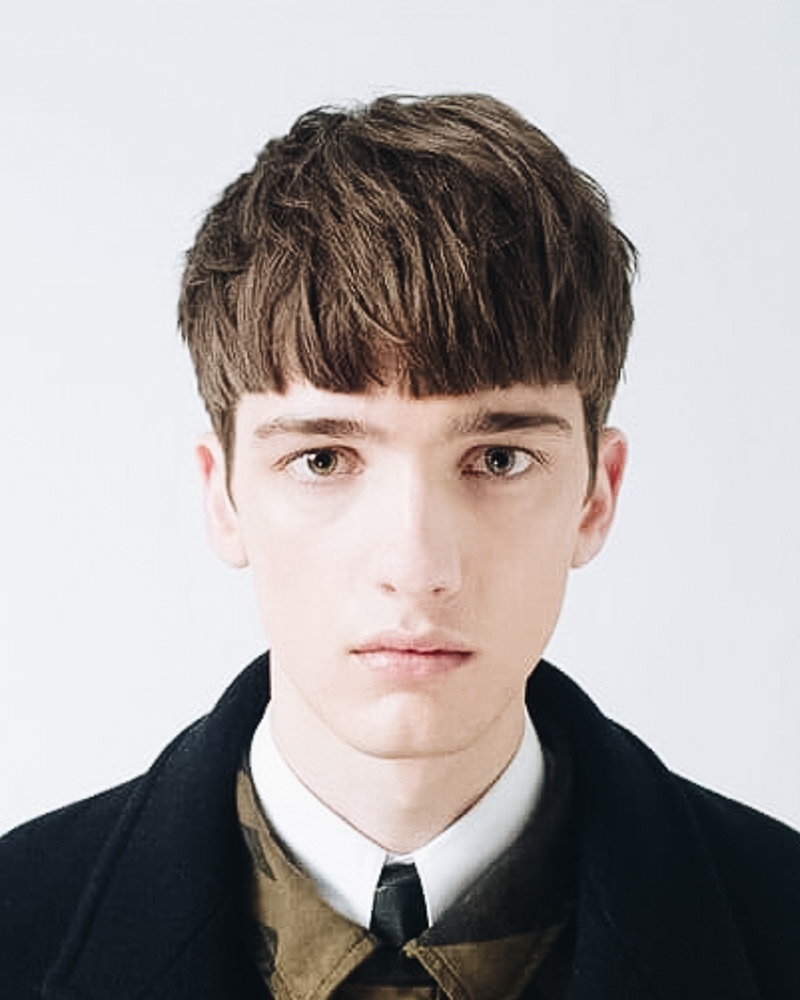 Bowl Cut With Bangs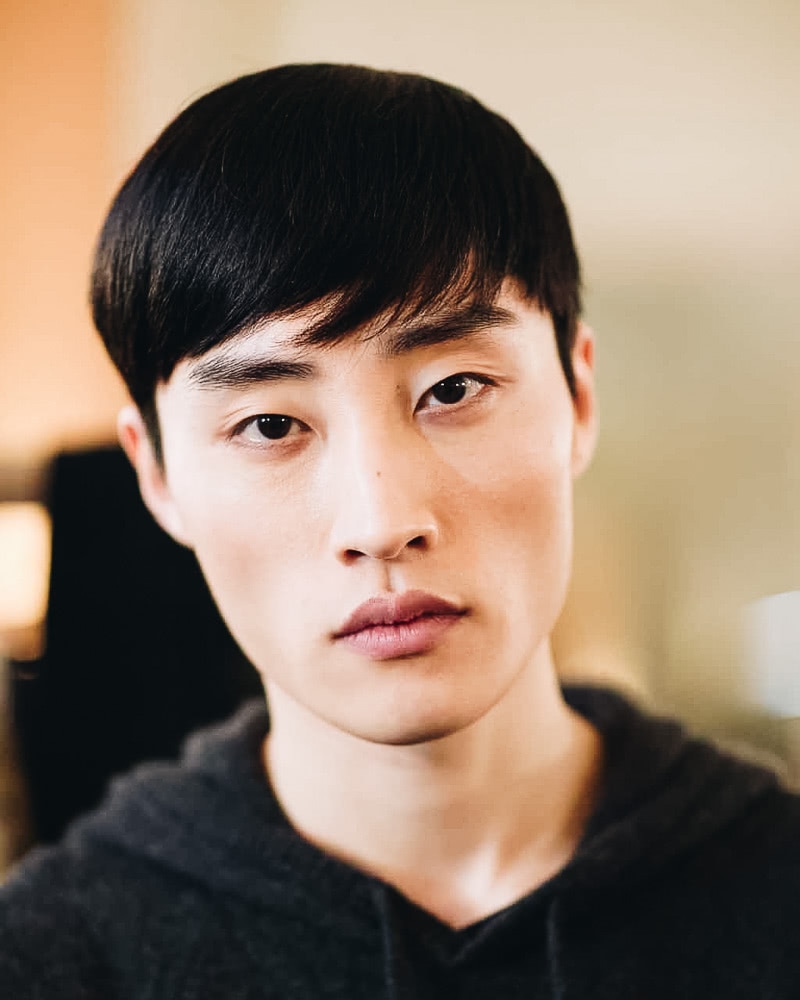 Modern Bowl Cut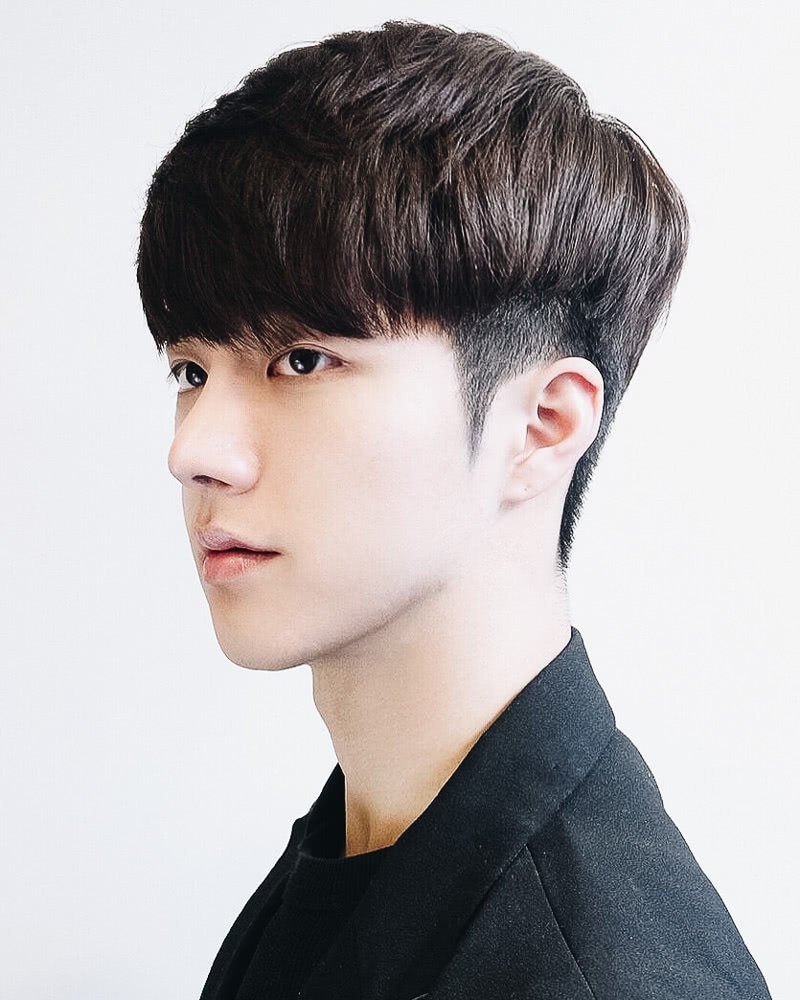 Modern Mohawk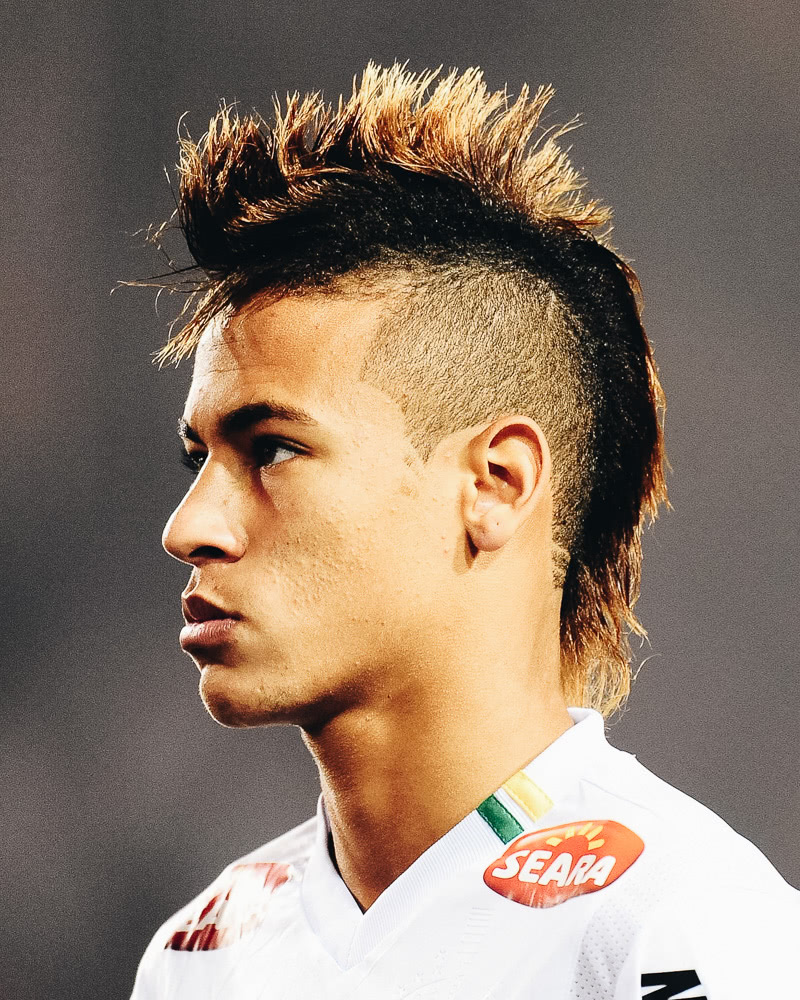 Terminology: How to explain what you want to your barber
While you pay your barber for their expertise, it can be exponentially helpful to be familiar with basic barbering terms. There's little worse than the frustration of attempting to explain your ideal cut to your barber without the appropriate linguistic equipment.
First thing first, the clippers:
This handy little tool is ubiquitous when it comes to men's haircuts. You may have been baffled in the past to hear haircuts described as numbers:
"I'll have a 3, please".
Rather than looking confused, the barber deftly locates his clippers, attaches something, and gets to work as if the request is perfectly normal.
Well, it is. The 'somethings' your barber will attach to his clippers are different 'guard sizes'.
They're placed before the blade on clippers to maintain a specific length when 'clipping' hair.
So, a 'Number 1', being the shortest (after 0, of course) means the guard size is 0,3 centimeters (⅛ inch), which will result in haircut to that length. So on and so forth, until 'Number 8', which is 2,5 centimeters (1 inch).
How to style short hair for men: Expert tips
Favoring a short haircut can work wonders for saving time. While you'll have arguably less freedom with experimentation, short hair is super easy to keep well-groomed on a daily basis. Depending on how short is short, you'll still have the flexibility to create neat or more casual looks.
Styling time: When it comes to styling time, a short haircut could be the way forward if you're not a fan of messing around in front of the mirror every morning. Military cuts, fades and tapered cuts are all super low-maintenance, saving you from the pre-work hassle and allowing more time for your morning coffee!
Regular barber visits: These cuts do require a little more upkeep— a trim every few weeks is generally required to keep your hair looking neat and tidy. Medium-length styles tend to have a bit more movement in terms of growing out, but if you want to keep things tip-top, a regular barber visit is recommended for most short cuts.
Messy or structured: Short hair cuts tend to be more structured and clean by default, as opposed to longer cuts. Because the hair is clipped so short, it retains its shape easily.
If you prefer a more windswept look, however, you can always opt for a longer top. You'll then have more freedom to 'muss' it up with some sea salt spray or gel for a more je ne sais quoi vibe, while keeping the sides neat and tidy.
Texture and thickness: If you've been blessed with thicker hair, a short haircut is a bonafide way of preventing unruliness. Short back-and-sides with a longer top or a crew cut is an effective way of highlighting your (envy-invoking) ability to grow thick, voluminous hair, without the accompanying hassle of long hair management.
On the contrary, if your hair is on the thinner side, short cuts can be super flattering too. In fact, short cuts are a tried-and-tested industry technique to disguise thinning hair. While longer strands tend to emphasize thin or fine hair, short, blunt haircuts create the illusion of thickness.
Men who haven't been blessed with a lion's mane could consider a buzzcut. Buzzcuts need minimal (if any) product to set the shape, which is great news as the overuse of gel can highlight hair thinning in a less-than-desirable way.
Face shape: Short haircuts can be amazing for accentuating a strong jawline. Pay careful attention to which short cut you go for, though, as some are more flattering on others, depending on your face shape.
Square face shapes tend to have wide cheekbones and an angular jawline. In this case, very close cuts are preferable. Think a military cut, crew cut, or buzz cut to draw attention to those angles.
Oval shaped faces allow more freedom— as a user-friendly face shape you're free to experiment. It is recommended that you don't go for too much volume on top, even with short hair, as this can elongate an already lengthened face.
Round face shapes are quite the opposite, you want to create the appearance of length by balancing a rounder face with more volume on top. Feel free to keep the back and sides shorter, but ensure your barber leaves enough hair on top to play with. A small quiff or no-fuss messy style could be perfect for balancing your face here.
Triangular faces, take heed: while most short haircuts will be flattering, it's best to have a little more volume on the sides. Generally, if you're going for a fade or taper, ensure that your hair isn't cut too close to the skin around your ears and below— try to keep some length.
Diamond face shape? Try to grow out the top of your hair a little (while keeping it a short cut in essence)— diamond faces tend to have strong cheekbones and a smaller upper head. Therefore, maintaining a voluminous fringe will help to balance everything out.
Age: Short cuts on men are a failsafe way to retain a youthful aesthetic— not only are they easier to manage, but as we've said, they help to create the idea of thickness. This can be an attractive quality in mature gentlemen who want to enhance thinning hair.
On younger men, shorter cuts are perfect for those who prefer a neat, shipshape style, with fewer room kinks or need for hairstyling products.
The skillful use of clippers is the method by which barbers achieve many of the following styles, along with traditional barbering shears:
Fade:
Though often interchanged with the tapered cut, the fade cut does have its own trademarks. Shorter than a tapered cut, the hair is often shaved right down to the skin at the shortest parts, with gradual lengthening when ascending the head, leaving longer hair on top.
There are variants in fades, too. A low fade is conservative and low-key, beginning just above the ear. In contrast, a high fade begins much higher on the head and curves around, creating a more edgy, striking look.
The fade technique can complement other styles, such as the combover and the undercut.
Taper:
When you request a tapered cut, you're asking for your hair to literally be 'tapered' from the shortest at the nape of your neck, to longer (but still close cut) above your ears. Tapered cuts typically involve slightly longer hair on the sides, with the longest hair on top.
Undercut:
The undercut has become a mainstay in edgy haircuts. When you ask for an undercut, you're asking for shaved back and sides, sharply contrasting with considerably longer hair on top.
You can have the shorter parts cut with a fade, or with an all-over close cut to further dramatize this edgy style.
Bangs or Fringe:
Not just for women. We promise. 'Bangs' and 'fringe' are different words for the same thing (depending on which side of the pond you are): short hair falling onto the forehead and surrounding the face.
Messy, short fringes look smart on men when swept to the side. Neat, cropped fringes also complement the crew and buzzcuts very nicely.
Quiff:
You'd be forgiven for thinking the quiff should stay safely in the 1960s, or on John Travolta in Grease. However, done correctly, the quiff can be a truly flattering style. Ideally, you'll have grown your hair out a little so the barber has enough to work with. Lots of product is vital to retain that retro 'bounce' associated with the quiff.
It can be happily paired with fades and undercuts, as this style is more about pushing the top hair up and forward to achieve that iconic shape.
Pompadour:
To rock a proper pompadour, you'll need your hair to be long enough to lay flat on top of your head when combed back. Similar to a quiff in cut, it's the styling that's key here. The 'pomp' is styled back, as opposed to the 'up and forward' of the quiff. Classically, they're set firmly in place with a strong pomade.
Modern bowl cut:
Now's the time to eradicate any presumptions you had about the bowl cut. The modern bowl cut has actually become a favored style of late. Ask your barber for a subtle fade from long to short, while keeping the longer top choppy and uneven.
For a more individual look, ask for an undercut to achieve a starker contrast between the 'bowl' and the shorter hair.
Military or short crew cut:
A military or short crew cut is a very short fade, culminating in slightly longer hair on the top. However, the top hair remains very neat, sharp and short too, therefore differing from the classic taper. Characterized by neatness and simplicity, this cut is daily maintenance-free but requires trimming fairly frequently.
Men's short hairstyles: Frequently asked questions
What are the best short haircuts?
The best short haircuts are variations of the crew cut. Thanks to its versatility and ease of styling, the crew cut is the most popular haircut for men.
What is the best haircut for short hair?
There are a vast amount of options for short haircuts. If you want minimal interference and a 'get up and go' style, a buzz cut or crew cut would be perfect. For those who like a little diversity, an undercut with a longer top allows for different day-to-day styling.
What is the best haircut for boys?
Most parents want their children to be quick to get ready, but remain smart throughout the day. Short haircuts such as the fauxhawk and the Ivy League are great styles for trendy young men.